Yeovil Do Manchester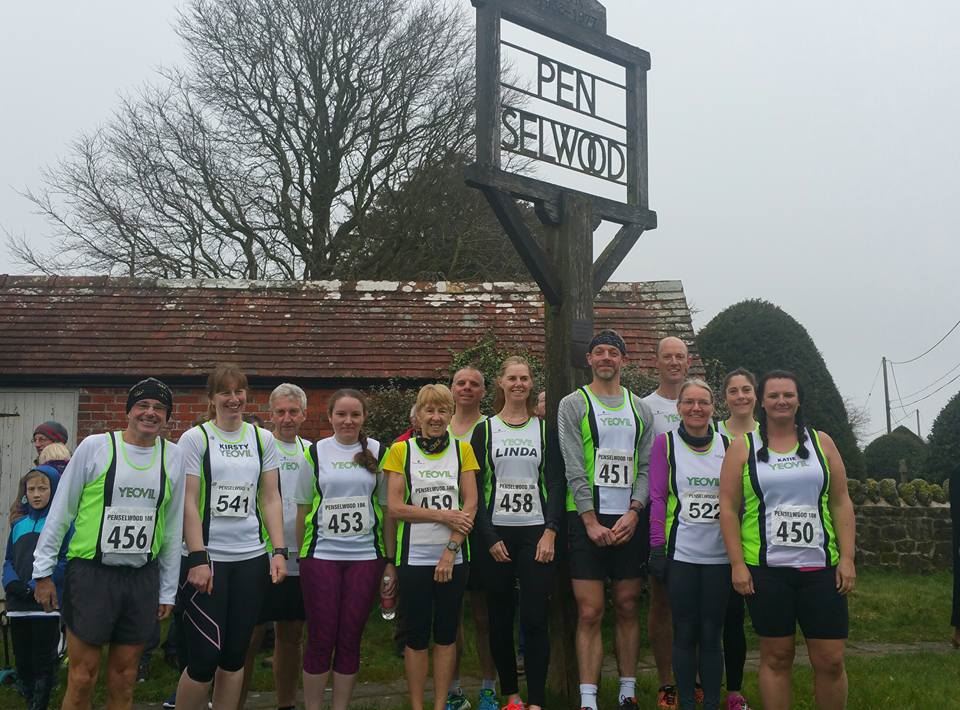 Greater Manchester Marathon Full Results
Sunday saw the Manchester Marathon with 4 YTRRC runners making the trip up North. With 12,000 other runners, it is a flat fast course with great support. Kev Brittle was first over the line but nearly did not make it as a sniper took him out with 200m to go and he fell to the floor with Cramp, luckily someone jumped over the fence and helped him and got him on his way and Kev managed to get a sub 3:15 for his GFA for London next year. I followed a minute after and met Kev then walked to pick up our T-Shirt and medal, the Sniper got Kev again and he fell to the floor in pain, both legs took a hit and the First Aiders were called in. He was taken to the First Aid tent where he was sorted and I made use of the chairs and took the mickey out of Kev.
Lynne was our first lady with Georgina not far behind.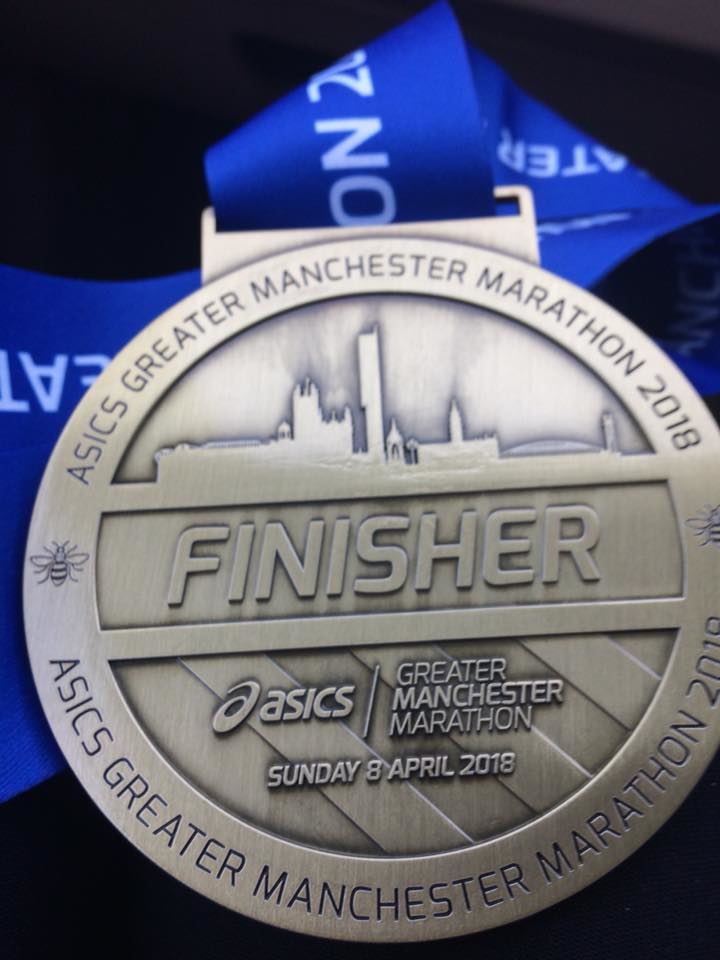 From Lynne: Pleased with today's run, fastest marathon run for well over a year. Nice to pace with Georgina, then the 5.00 pacer. Good to catch a fleeting glance of Kev and Guy as they sped past in other direction. Great crowd support, good weekend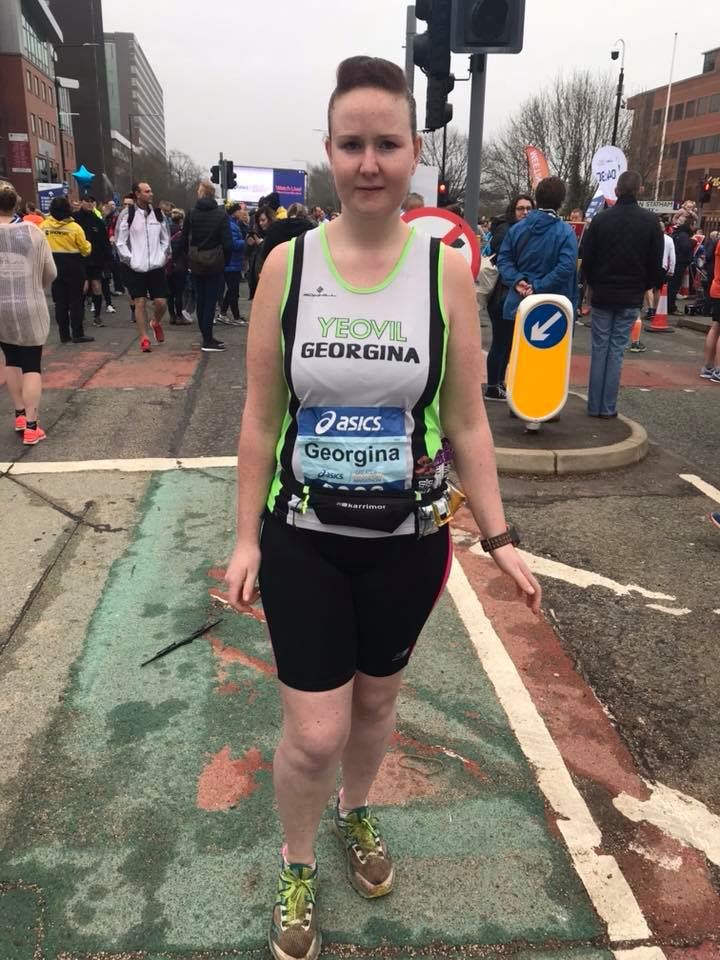 The 35th Year of this local Full and Half marathon.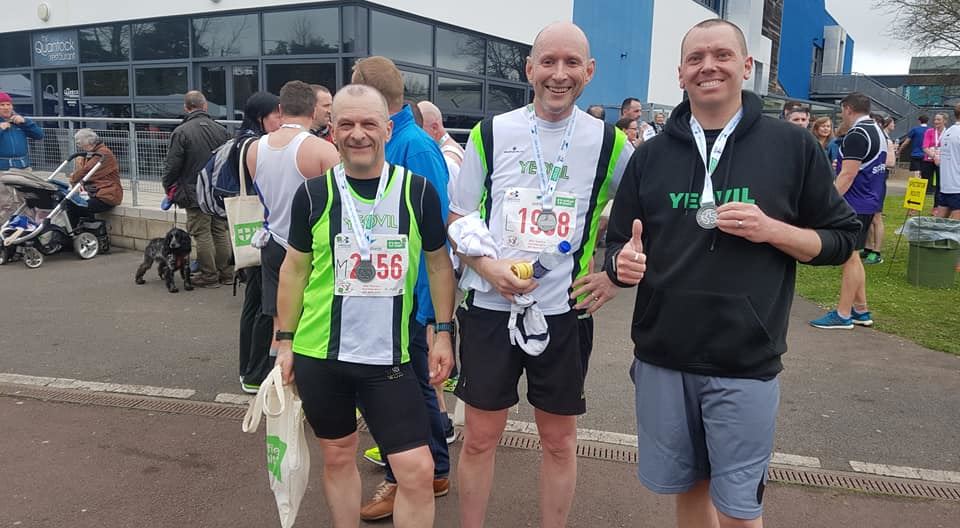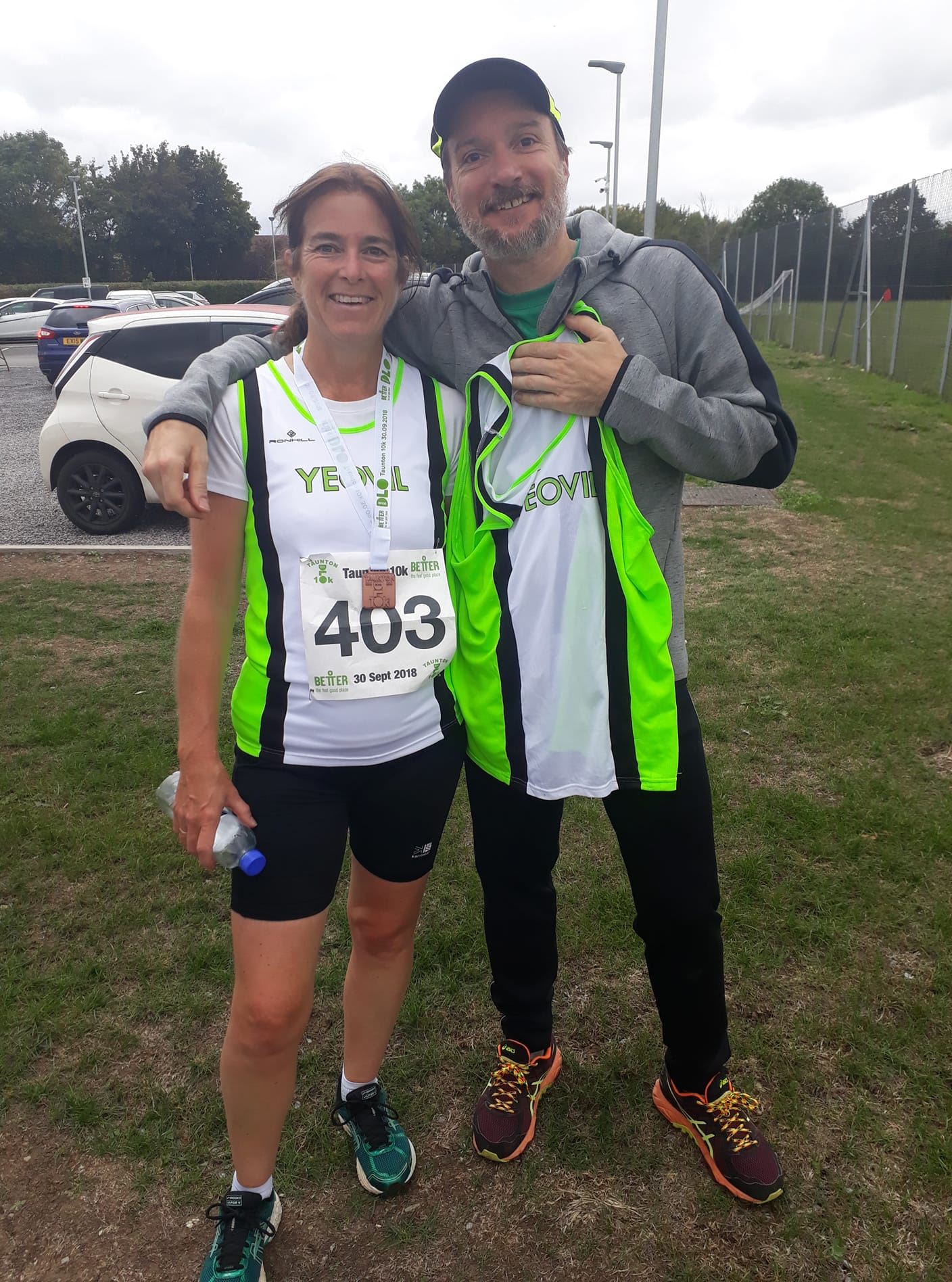 From Carl: A great day out running the Taunton Half Marathon today. There were about 6 Yeovil Town Road Runners in Taunton today. It was a brilliant course, well marshalled with plenty of welcome support from local residents. The route was relatively flat ...only minor ups & downs with the 2 biggest hills coming towards the end, and they were short in distance( thankfully )! Much enjoyed race and great weather for it. Over the moon, as I managed another PB of 1hr38mins......33secs quicker than Yeovil which was completely unexpected.
Well done to all the other Yeovil Town runners who were at Taunton today. Sorry, I'm useless with names but Rob Thompson was one of them. Managed to get a snapshot at the end
We had a few runners in Green and White shirts at this Club Championship race.
Despite some big races around the UK and locally .. This undulating 10k brought out a decent YTRRC contingent... points chasers!!
I was self appointed reporter and photographer
😁. Paul Card has been running exceptionally well and today was no different a 10k PB and 4th overall ..1st Vet 37.46 ..his London taper can begin. 2nd YTRRC runner was Steve Lye who has also showed improvement lately 41:35 gave him 7th place and 2nd Vet another great performance. Jeff Watson finished as 3rd YTRRC male runner 49:47 Jeff was very pleased with that.
Harriet Quast who has been training hard lately and following a great run at Yeovil Half ran a great race.. nursing a minor injury ?I think
🤔
Was first YTRRC lady in 47:00 being followed not far behind by Nikki Guiver with 47:35 also winning 2nd place vet lady award.
Lesley Nesbitt was 3rd YTRRC lady 53:37 and unusually didn't end up with a bottle of wine
😁. Alison Griffiths and Robert Adams were also support crew
This is a great little village race and was enjoyed by everyone well done Katie Brooks ( excellent improvement over last time here)
June Moule Marathoner dropping down to 10ks , Graeme Brown ( First proper race for ages ... his wife said he had a PW today
😊) Samantha Lloyd
Richard Dodge AKA The Tasmanian Devil.. Kirsty Norman .. Skivver
😊 Linda Membury Chauffeur
😊
Sorry if I missed anyone.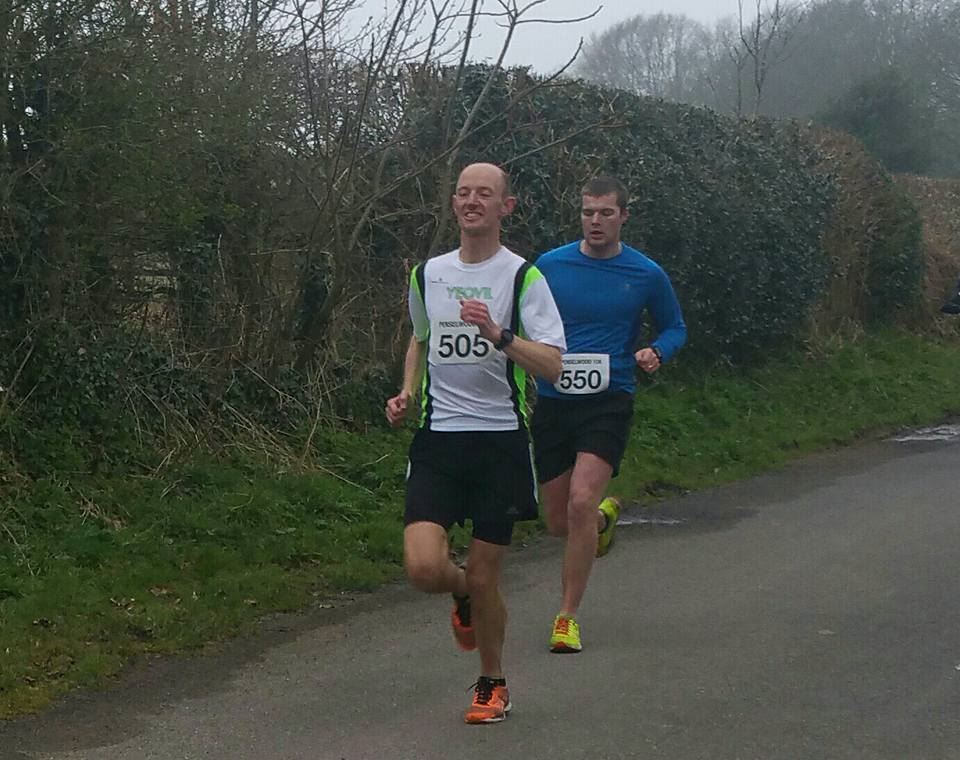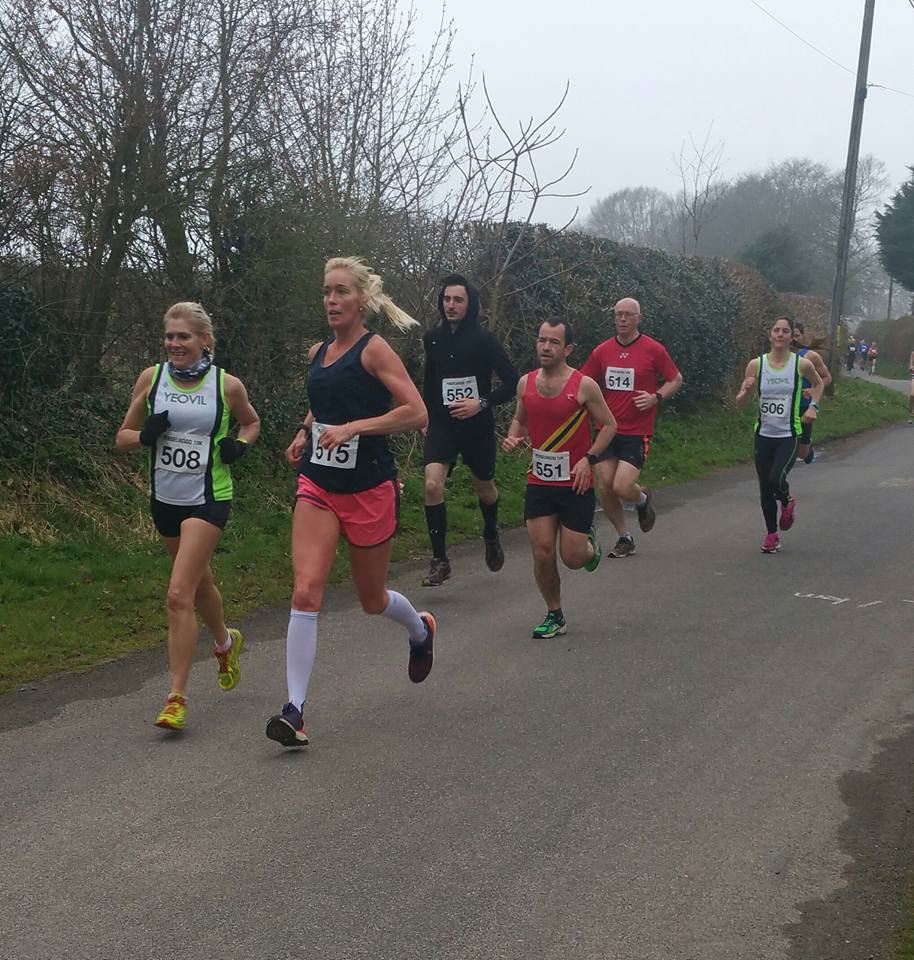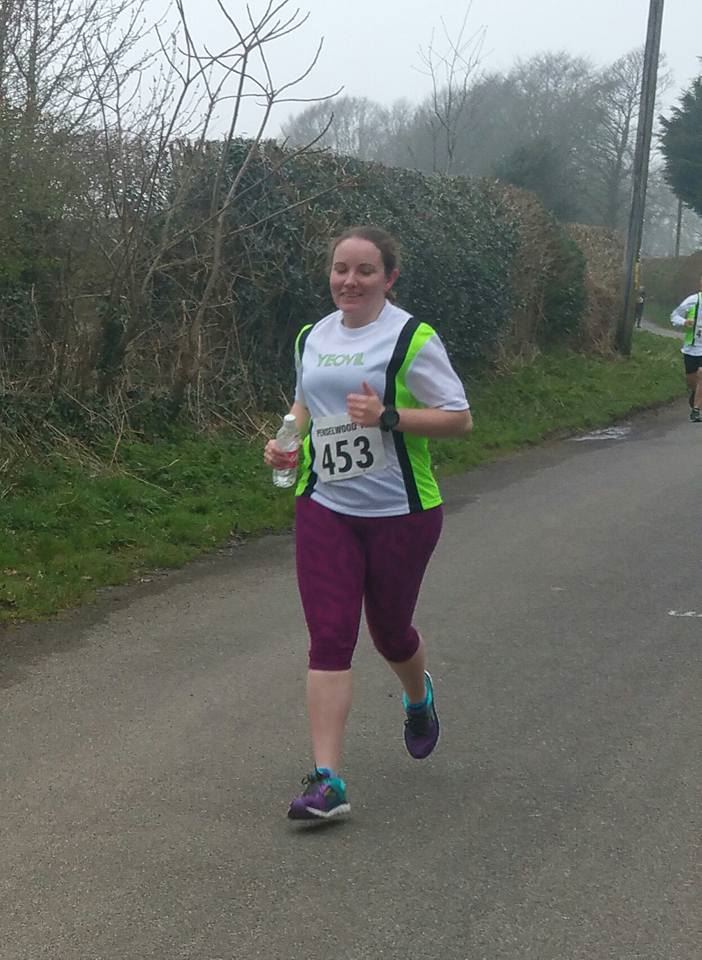 Prague Half
We had Richard and Steph in Prague for the Half, a great City I have done the Marathon there and cheap Red. Well done.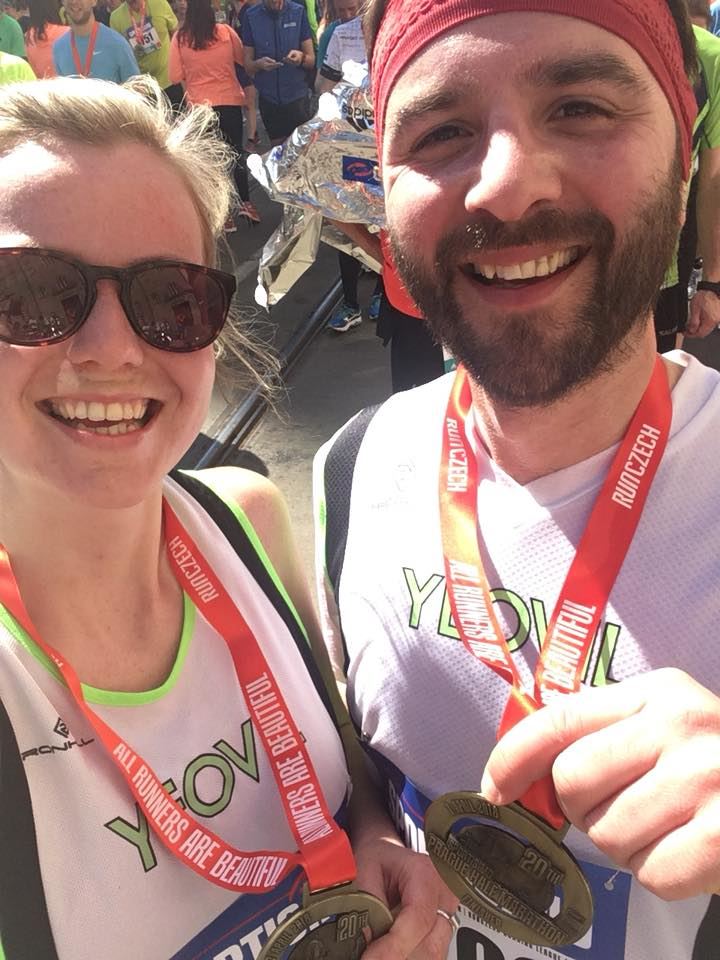 We had the best run ever at Prague Half this morning. At the half way point, the winner ran past us over the finish line. IT WAS EPIC!!!
Devizes Half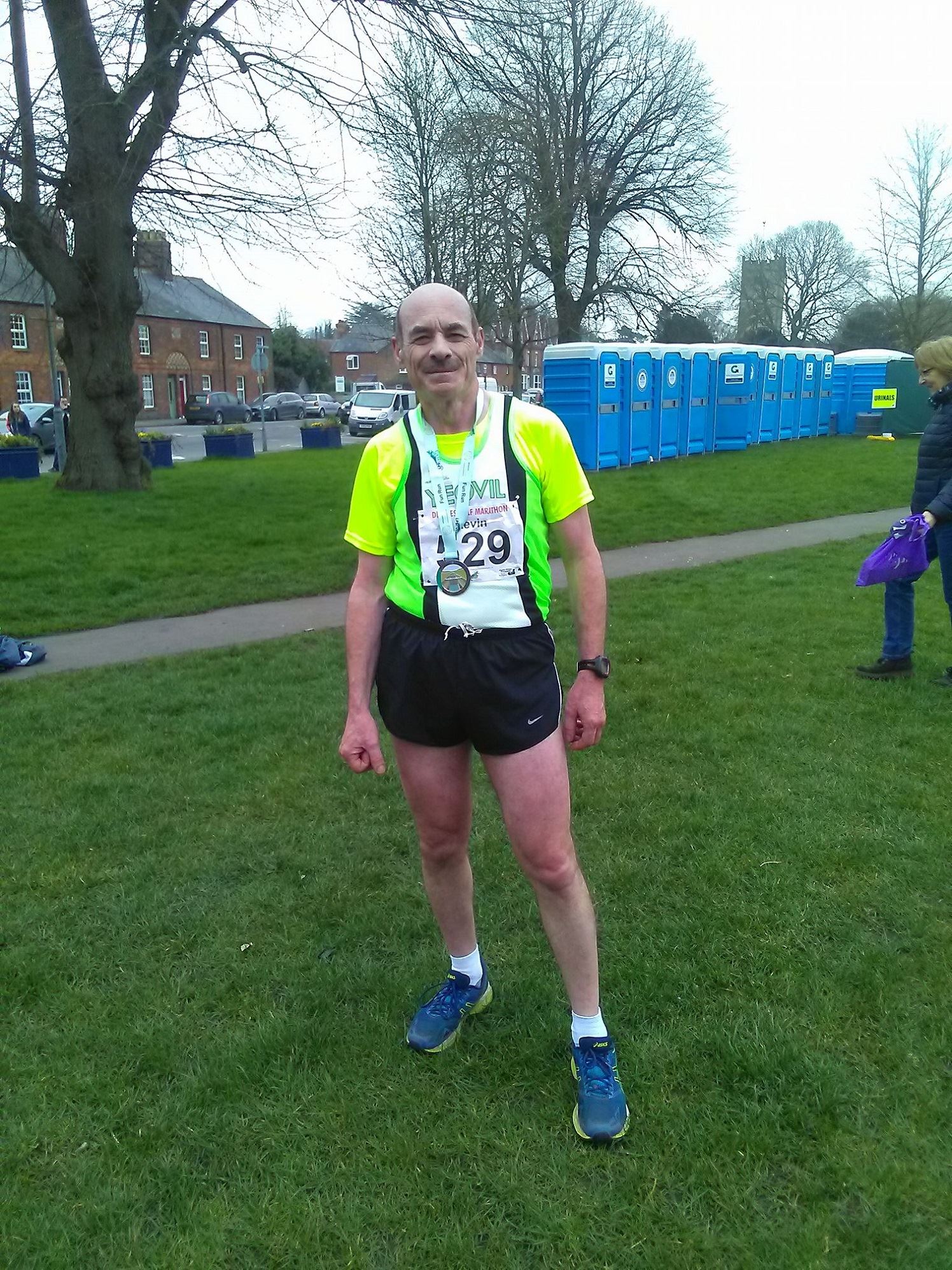 From Kevin: Flying the club flag at the Devizes Half Marathon. The undulating course around the surrounding villages. Still way of the pace with a finish time of 01 42 02
Any Old Park Run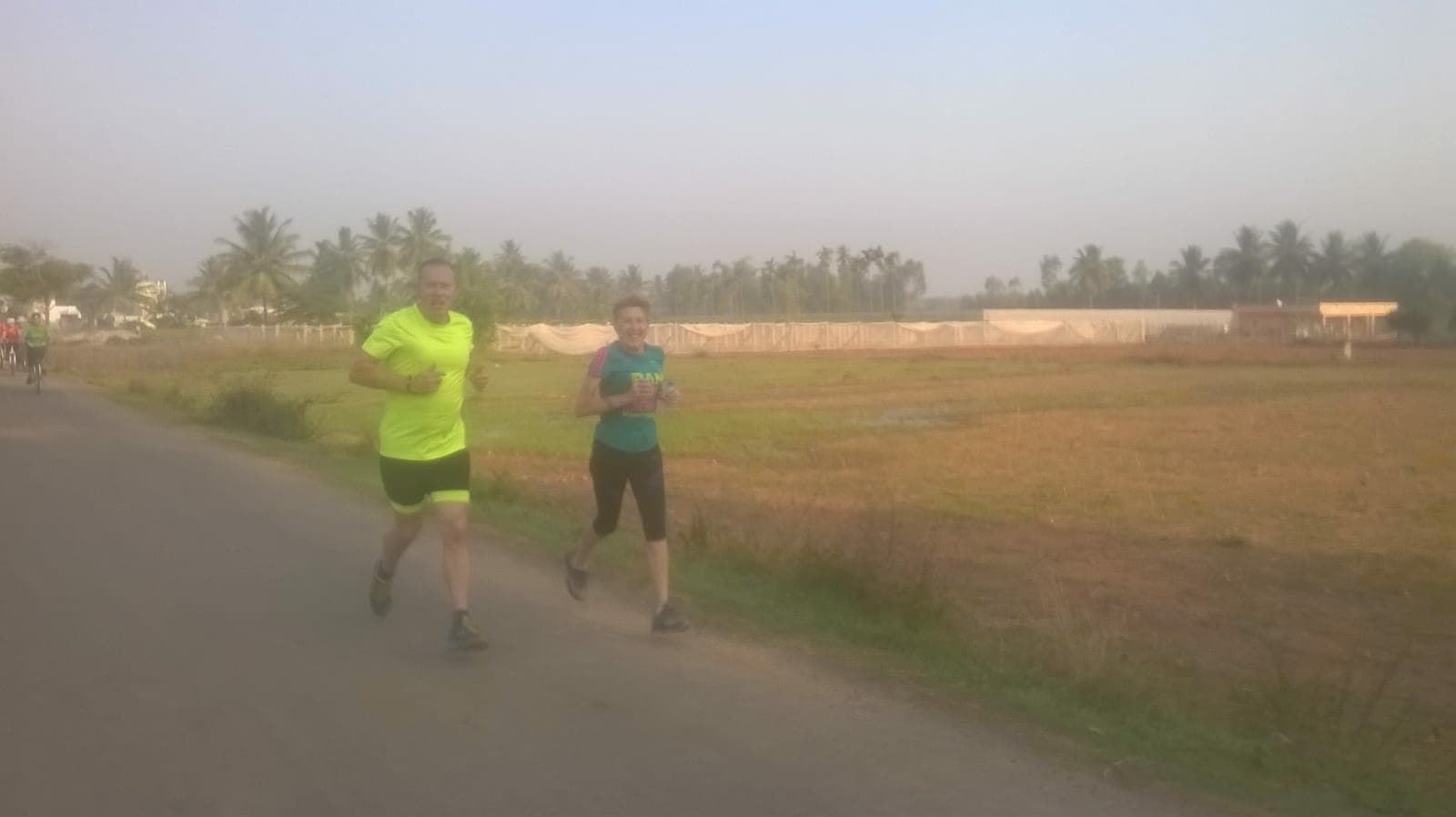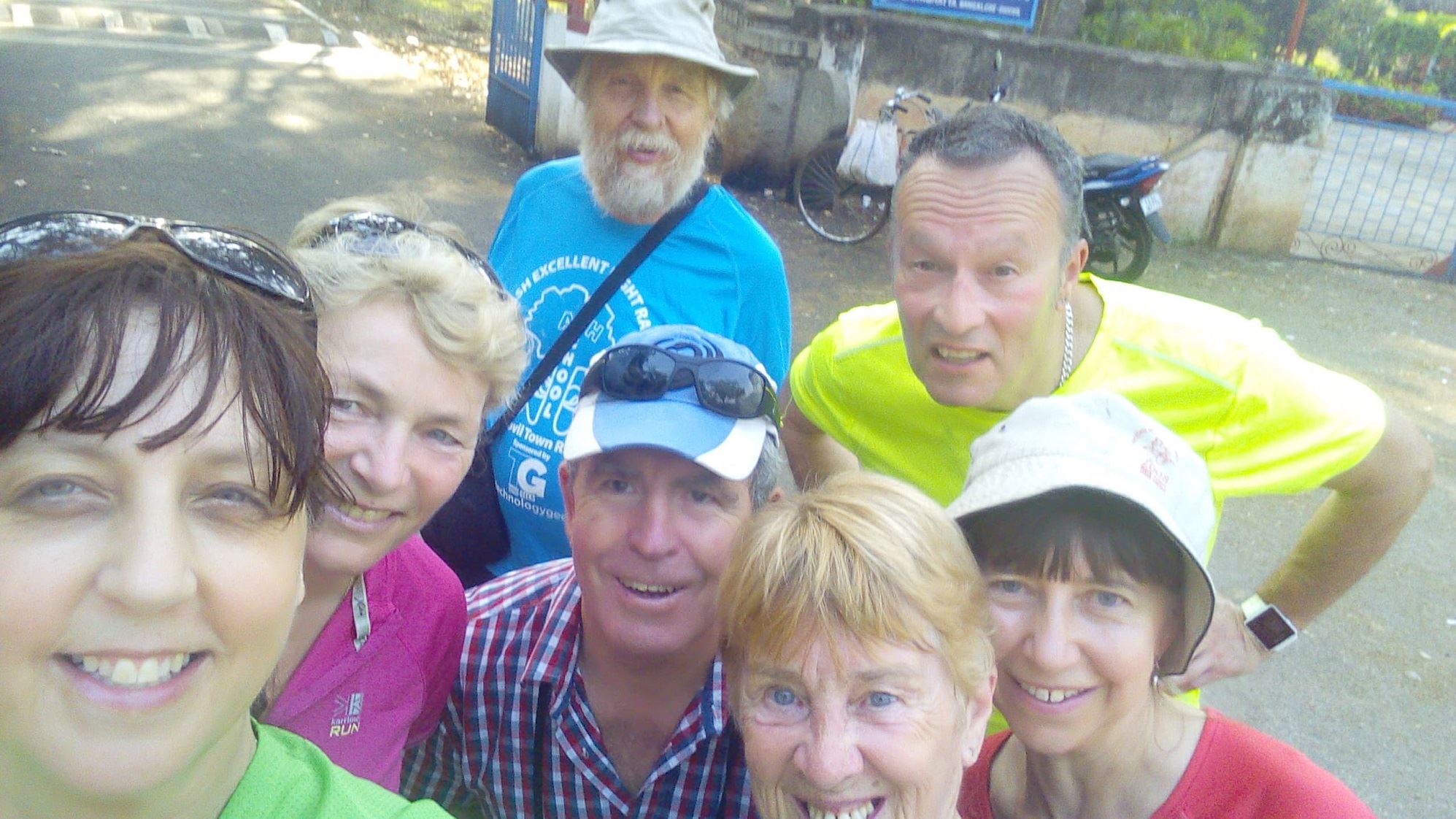 From Adam: India park runners!!! Actually seven and a half miles!
Exe to Axe
JP did this again but can't find the post.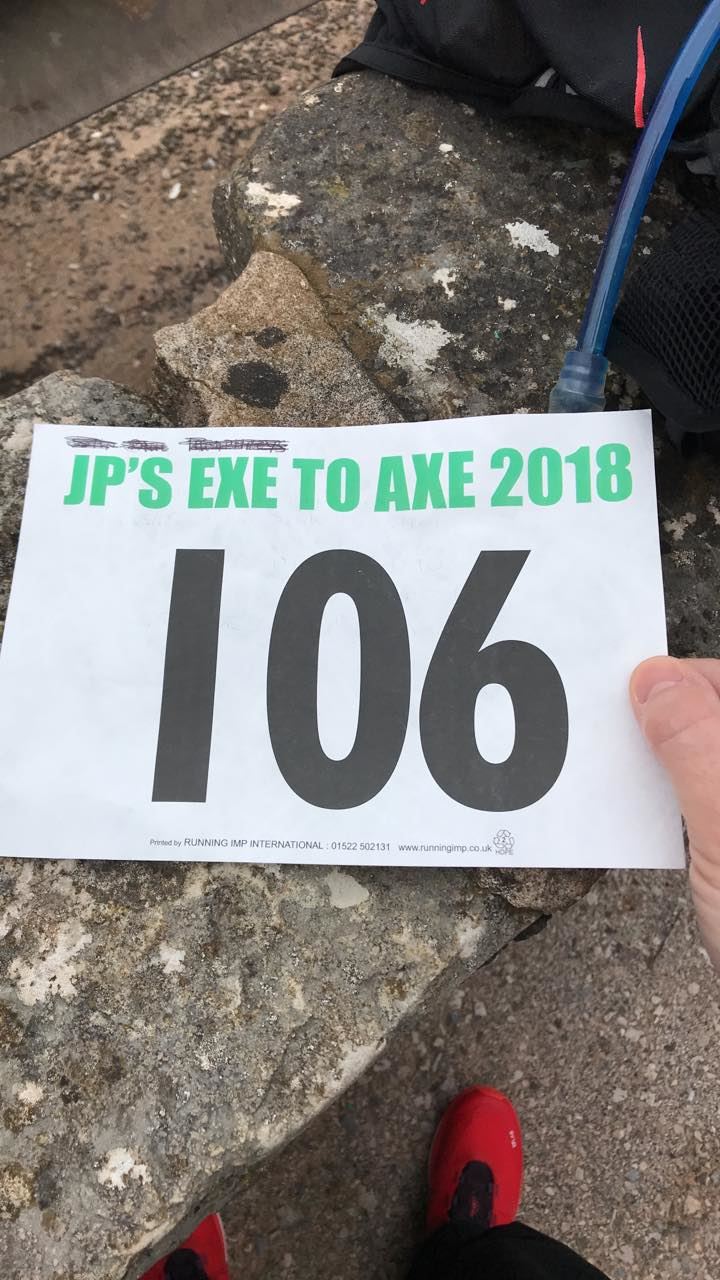 Committee Meeting Minutes
This week we had the Club meeting and the minutes can be seen here. We have a Welfare rep in Lynne and if any member has issues concerning anything as mentioned in the minutes or just need some nice to chat with Lynne is always there.
YTRRC Sumer Series 5k
Our 6 race summer series starts on Wednesday so as normal we need help and marshals if you can help set up get there for 5-5:30 and those marshalling please get there for at least 6. Lindsay will post on Facebook if this changes. Please help.
Marks Runs
PUB RUN – BARRINGTON (5th April 2018)
Phil planned the route, and J.C. led. From the pub we ran west and took the first left. A steep climb up a narrow lane took us up to the Football Ground. I'd known for years that Lyme Regis played Barrington in the Perry Street League, but never knew where the football field was until tonight. I bet there have been many wind swept games of football played here over the years. We descended and followed a loop. At Stocklinch we passed an old red phone box packed full of books, and an old stone church with 3 exposed bells above the roof. Past Atherstone we climbed another significant hill. At Hurcott (I think it was), we passed a farm with two Giraffes peering over a stone wall. The Giraffes were actually wooden ones. We stopped for a photo shoot then continued down Hollow Road. At the bottom we met the other faster running group. We continued up Muckleditch lane, and Hurcott Lane. A right turn took us back past the football ground, and down the steep hill. I noticed tonight an abundance of public paths which could make some good summer running. We came back to the pub at 5.5 miles. Thanks Phil, J.C. and all.
Released On 9th Apr 2018