Wet and Windy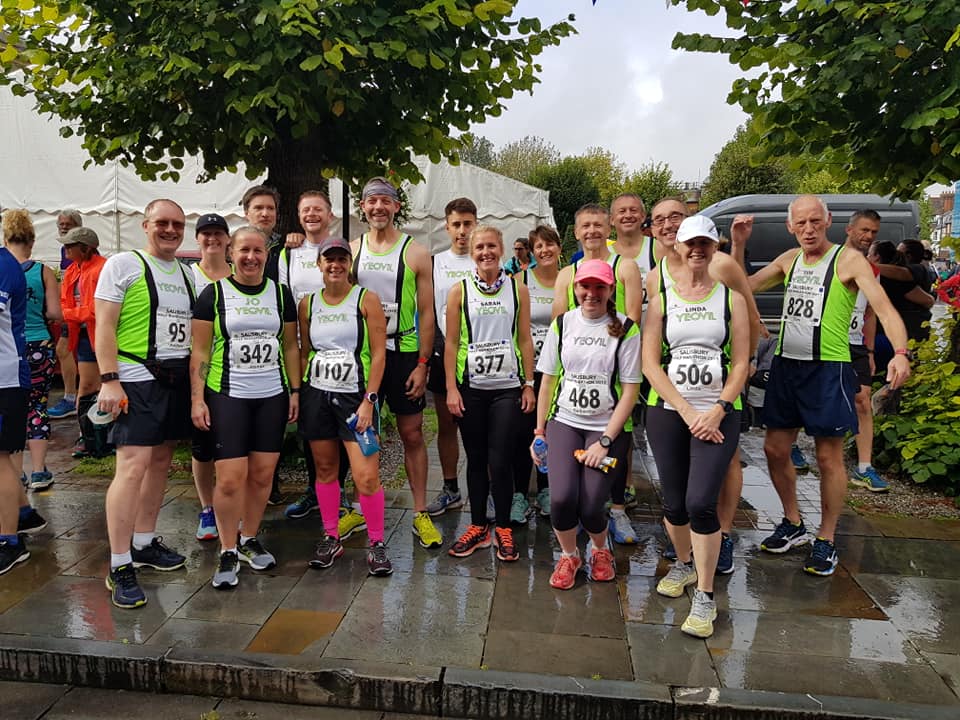 Awards Night
The Awards Night is now up and running, £55 for a member and partner, and £25 for a member. If you and your partner are both members then Pay individually. Do your food then go back in and pay. If you have any questions then please pm me or ask on FB.
Read the menu for a full description if you need to. The link to those that won an award last year, you do not have to vote on all the awards if you are not sure but please vote. We have now had 19 members vote.
Berlin Marathon
From Anita: So Paula Odam and I popped over to Germany to do a long run today. Team: Yeovil Ladies on Tour - Berlin Marathon. It was a cool and damp start. Amazingly we managed to meet up in the holding pen and then planned to run together as far as possible, but after my extreme tapering I told Paula that if she wanted to go on at any point that she should. I lost her at one point after a trip to the loo, but amazingly caught up and found her (not bad in 1000s of runners!) so Team Yeovil were back together. During the run it rained a fair bit and there were lots of puddles to splash through. The aid stations were well stocked and the warm sweet tea was really welcome. We crossed the finish line together hand in hand. In approx. 4h 53m 33s. Not a pb but really pleased with the result.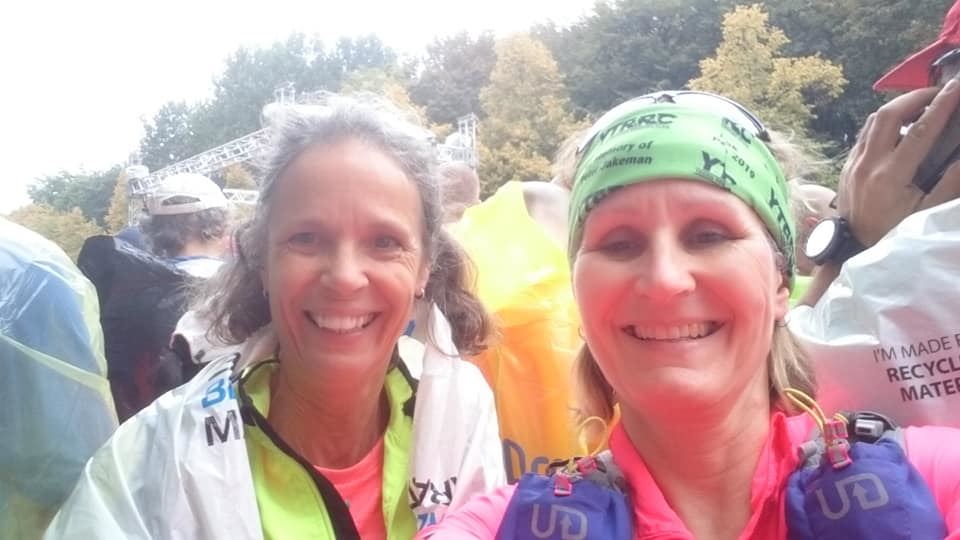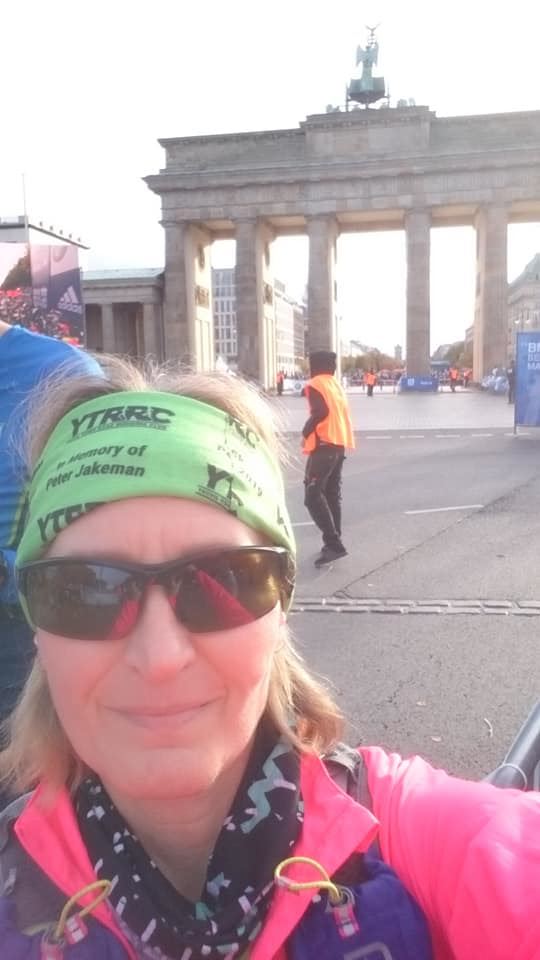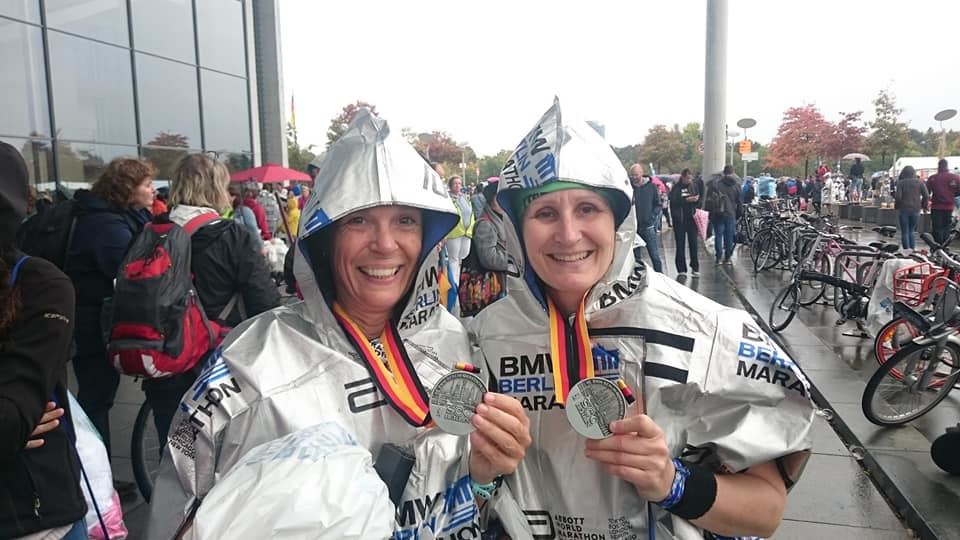 Salisbury Half
From Linda: This is the day everyone beat Paul Card! That got your attention.....Salisbury half race. Well Huw Davies took Paul Card place but both calves played up on the first lap, he got assistance from another runner to stretch it out but he did finish in about 2 hours 15mins. That brought down his average. Bless him and Huw. The weather was poor to start off with and we all huddled together for the race brief trying to stay dry. I was just going to take it really easy as I was played up earlier in the week with back pain. I started behind Kevin Doherty who was the 2 hour pacer. My plan was to keep up with him. That latest about 5 minutes and overtook him with Shaun Powell. The route was mainly flat with a slight hill in the middle but nothing to write home about. The weather was showery, sunny, windy but a nice temperature. I was going really well until mile 7 and flagged a bit and found my form again after a mile then that 2 miles was a nightmare but I kept it up! The marshals were lovely, plenty of jelly babies and snacks on route and some dodgy people handing out gels and Mars bars that I thought.... not on your Nelly....what is in that snake?..but Anita Garrett ate it! 🤣. She is still alive and not been poisoned. The worst bit was having to lap the finish, so close but so far. I came in under 2 hours, I know I'm going to get grief from Steve Membury when I get home as I should be resting....Nikki Guiver was first female for YTRRC and Steve Lye was first Male. Kevin Doherty presented them with a special award for their efforts whilst we were in the pub recovering. We all survived and I would do this one again. Brilliant job everyone. A massive big thank you to Kev for driving us all safely to and from the race.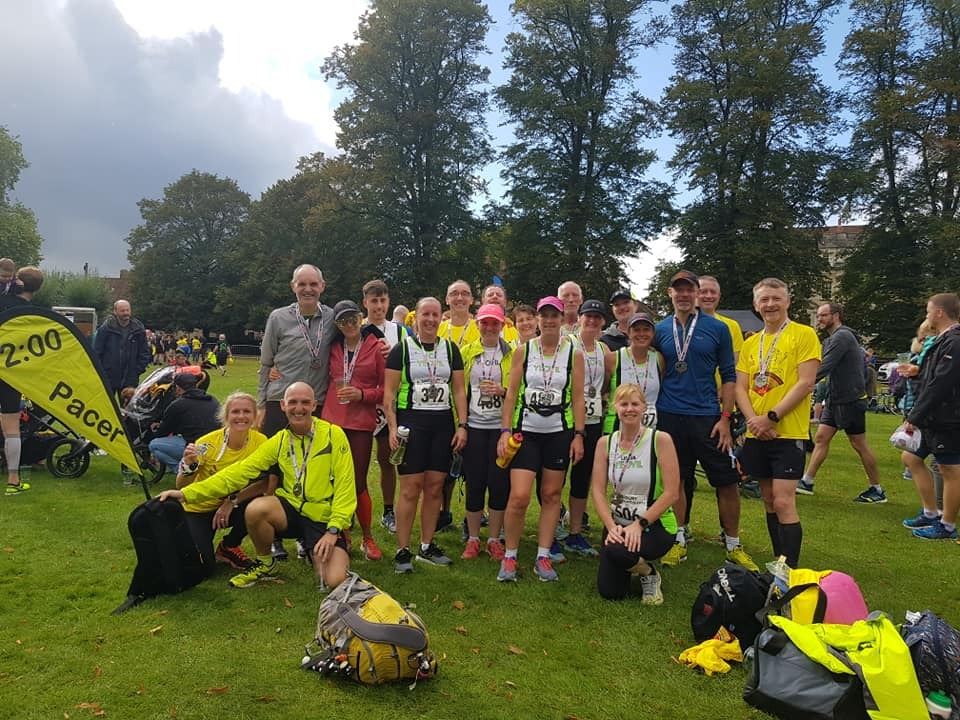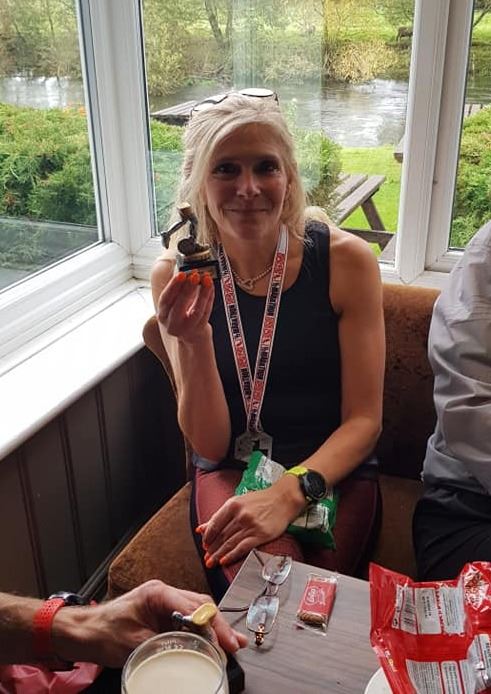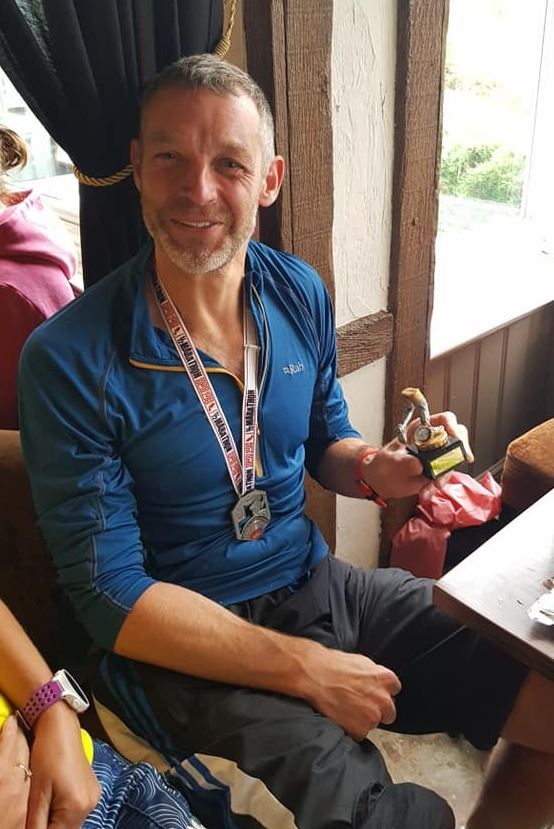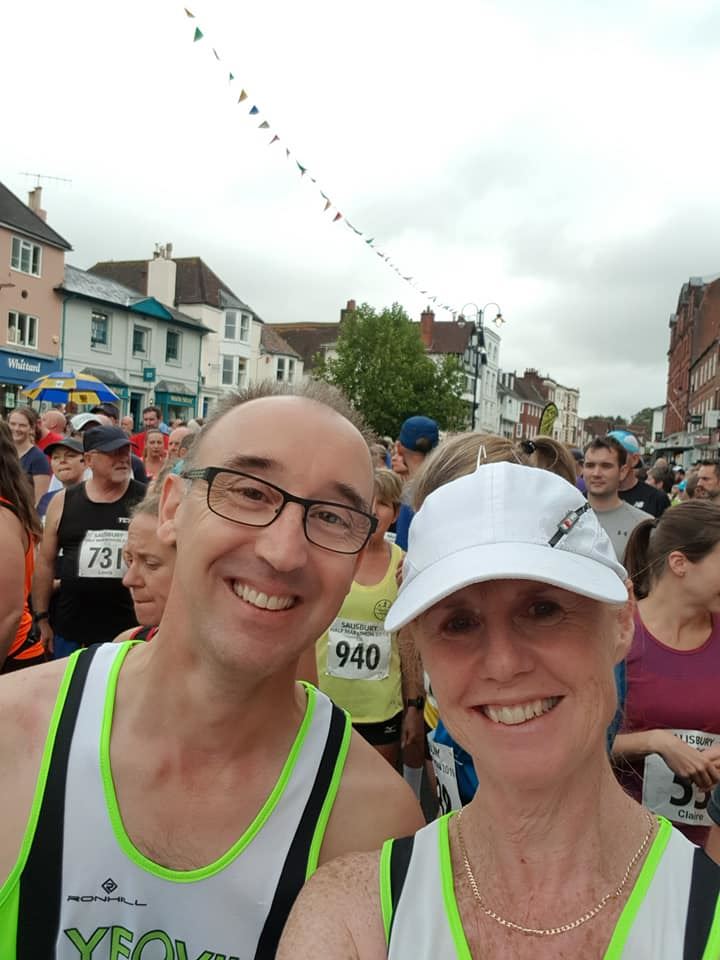 Wessex Cross Country Race 1
From Matt: With Cross Country being the grassroots of the sport, great winter training for all those summer events you love to do, no wonder stars like Paula Radcliffe, Mo Farah and James Hutt love it so much. Today looked like a small affair with just two stalwarts expected to toe the line, but with other events being called off we had Magdalena Kusmierczyk, Frances Malin, James Hutt and I (Matt Driver) flying the club colours.
Always a popular set of races, this initial event was at Canford Heath on the outskirts of Poole/Bournemouth. A lovely setting and the weather did us proud. Nothing like Taunton's downpour, we had beautiful sun just tempered by a cooling breeze coming off the coast.
The Ladies have a six-kilometer race being a small loop and then three larger ones that give ample opportunity for supporters to hurl abuse, I mean good wishes and to see the pained expressions as they whizz past in full flow. Magdalena started well in front of a surprised Francis who had jumped when the start pistol went off! The race is run in tandem with the under 17 boys and girls who make running look so easy, so it was a little tough for our pair doing their best to keep up with such youngsters who peel off on the second lap to finish, but this left our ladies to battle as well as they could. Photos show THE hill which both took in their stride. Francis finished 4th with Maggie a short way behind perhaps in fifth or sixth (results not yet in). Although they both ran well, neither cried at the end.
Now was the time for the men to step up. Clearly the stronger sex (don't quote me on that – you had to be there. Oh God, I'm in trouble now), we had eight kilometers to run, one small and four big laps. The gun went off and having started on the front line, I went off like an idiot for all of 200m, and then the big boys started coming past including two locals from Wells (well done Robbie Hawkins). Small lap done, I noticed James on my heels so settled into running scared to stop him over-taking. Lap three and I needed to settle as the effort was taking its toll, but both James and I managed to muster a short sprint for the line.
Great fun, great support and great company, all made better by a choice of your favourite tipple at the end. While I can't guarantee the booze at all the XC races this season, I can guarantee lots of fun!
The next one is 3rd November…To all those registered, I have your race numbers, to those not registered…do so through Adam Hawkins now!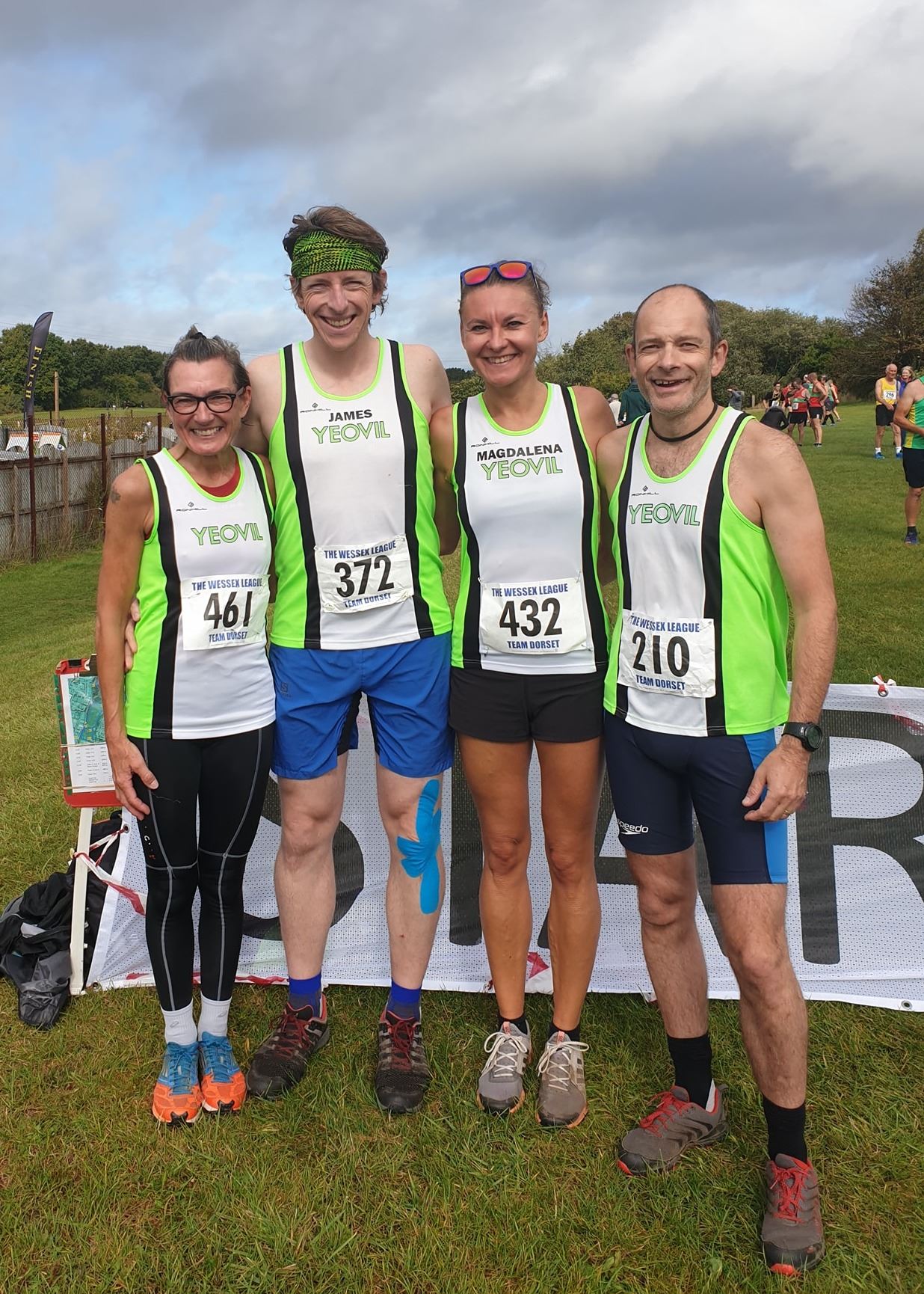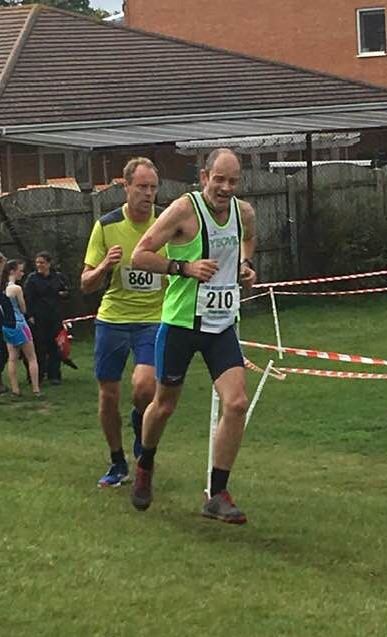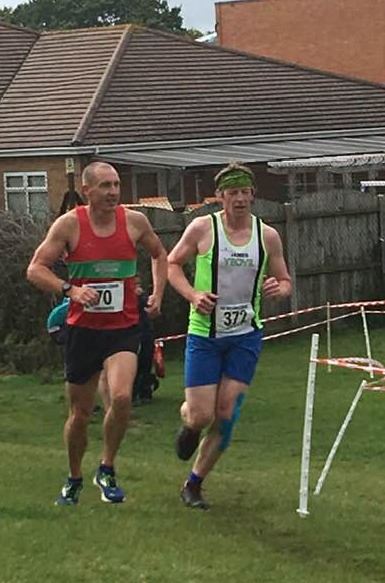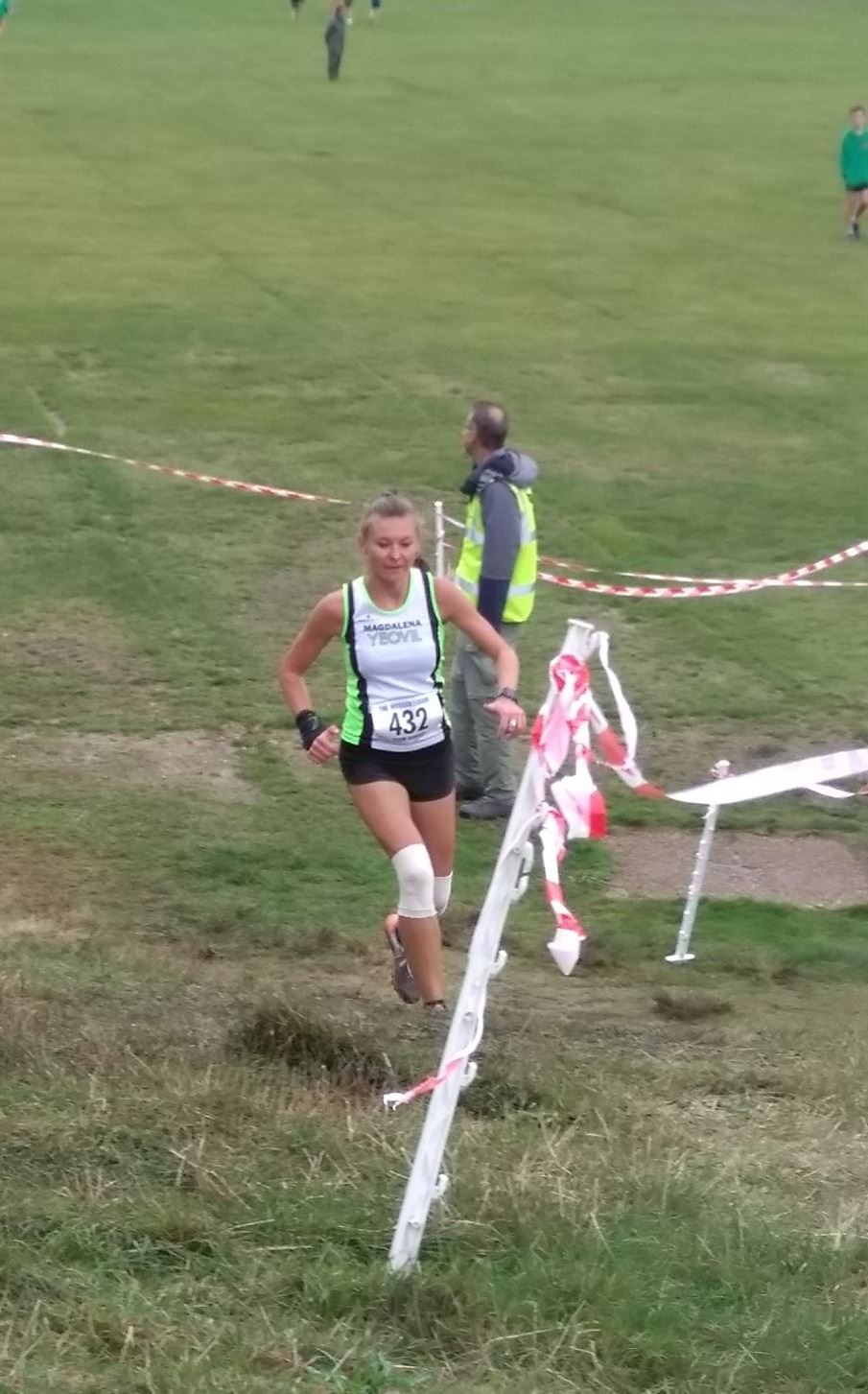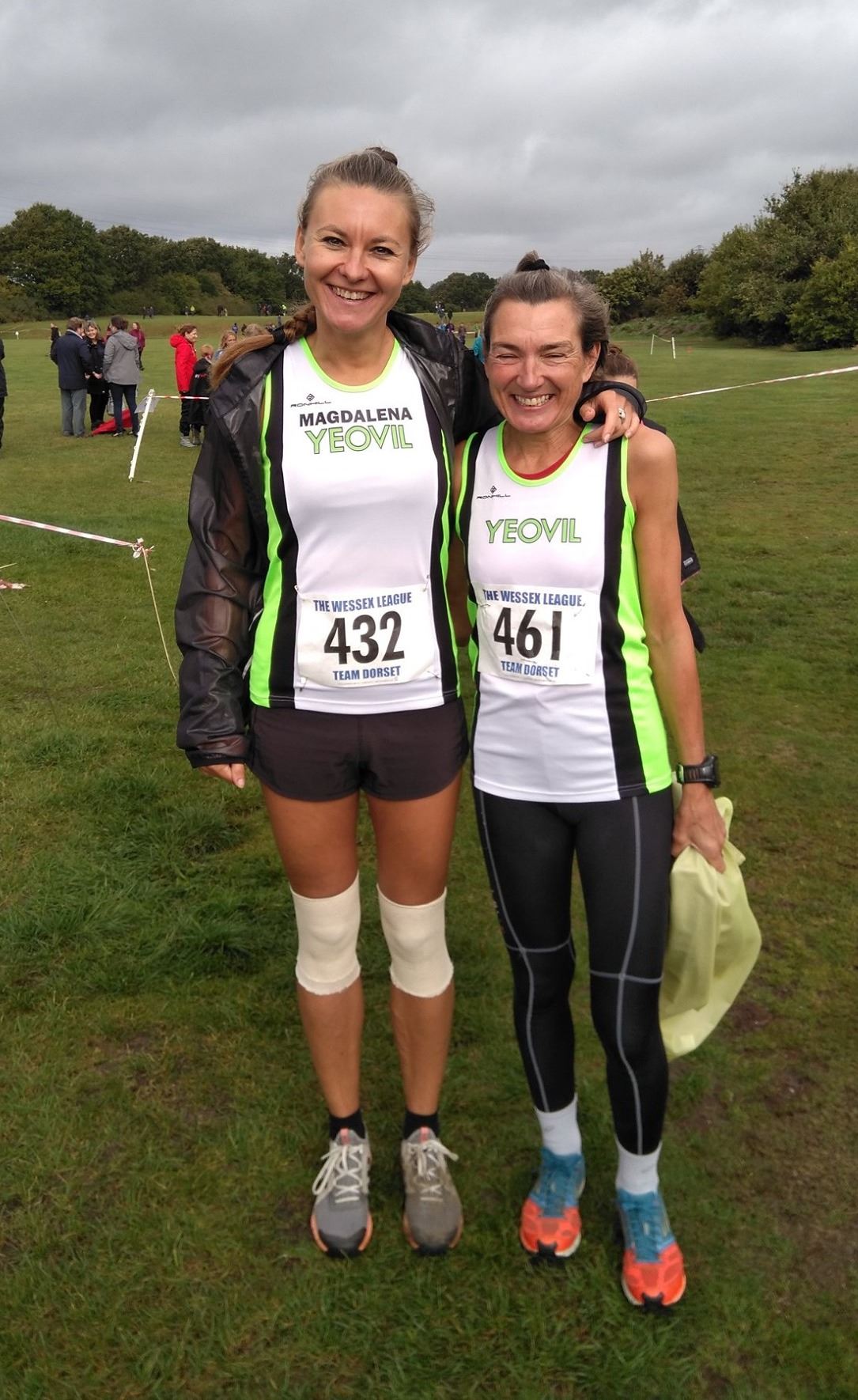 Kids Cross-country
Yeovil Primary schools' cross country races. This Wednesday 2nd October - Aldon Hill
Any help anytime between 2.00 pm and 5.00 pm gratefully received
Thanks, Adam
Taunton 10k
From Holli: A soggy Taunton 10k completed. Only 4 of us from Yeovil. Dave Stanfield got 1st Yeovil man, followed by Casper Harvey in 2nd and Jon Foxon in 3rd. I was first (and only) Yeovil lady 😂 👊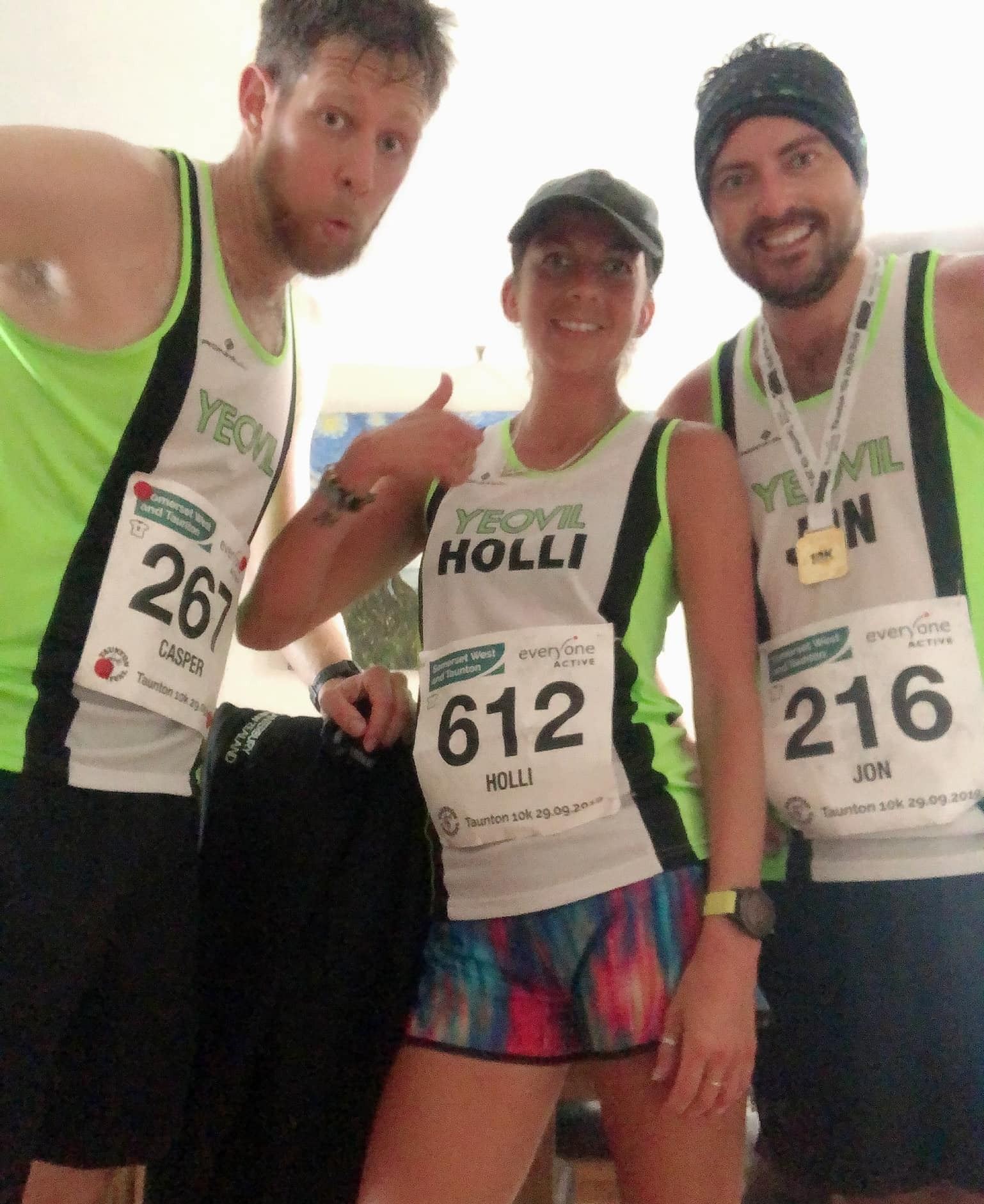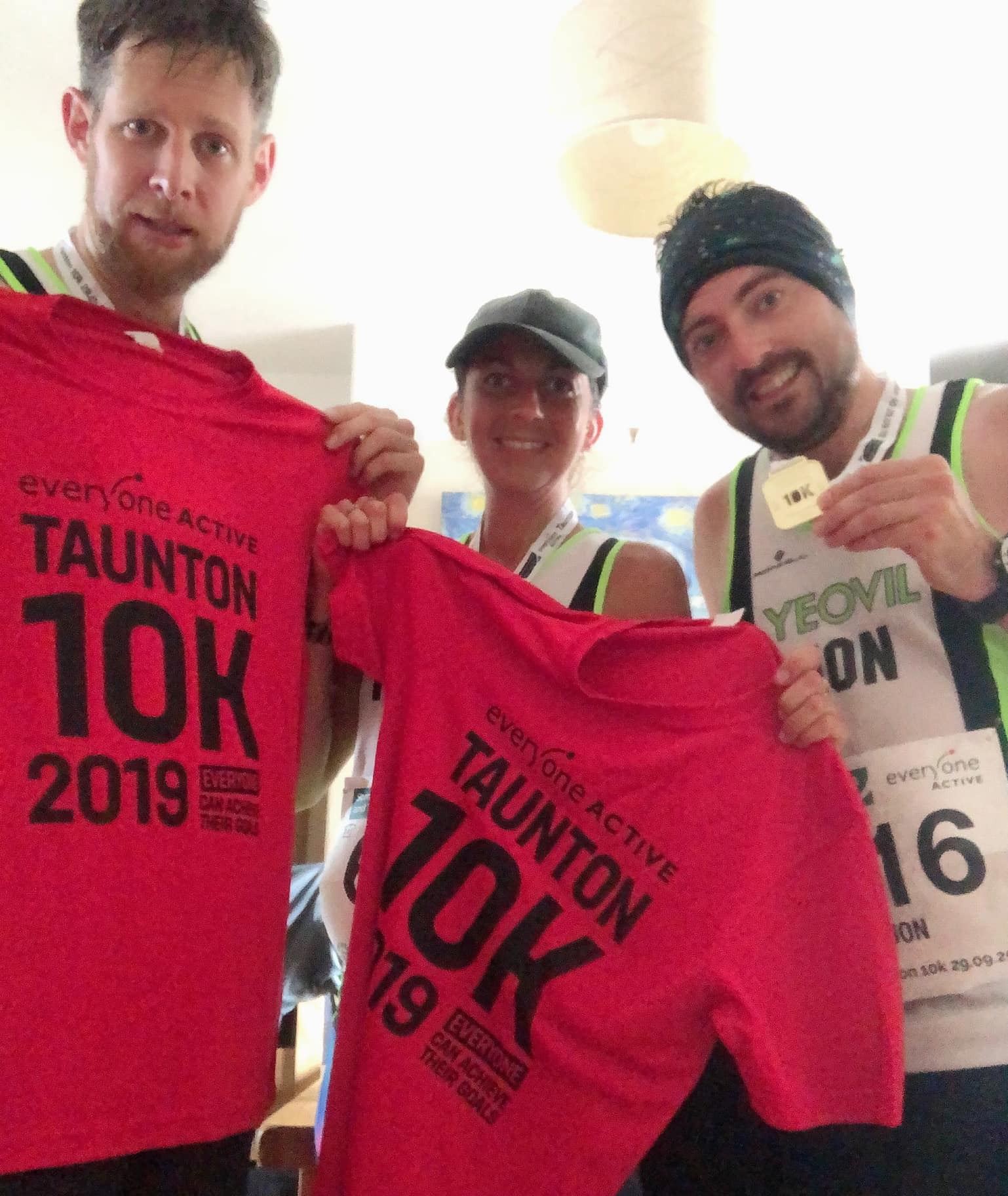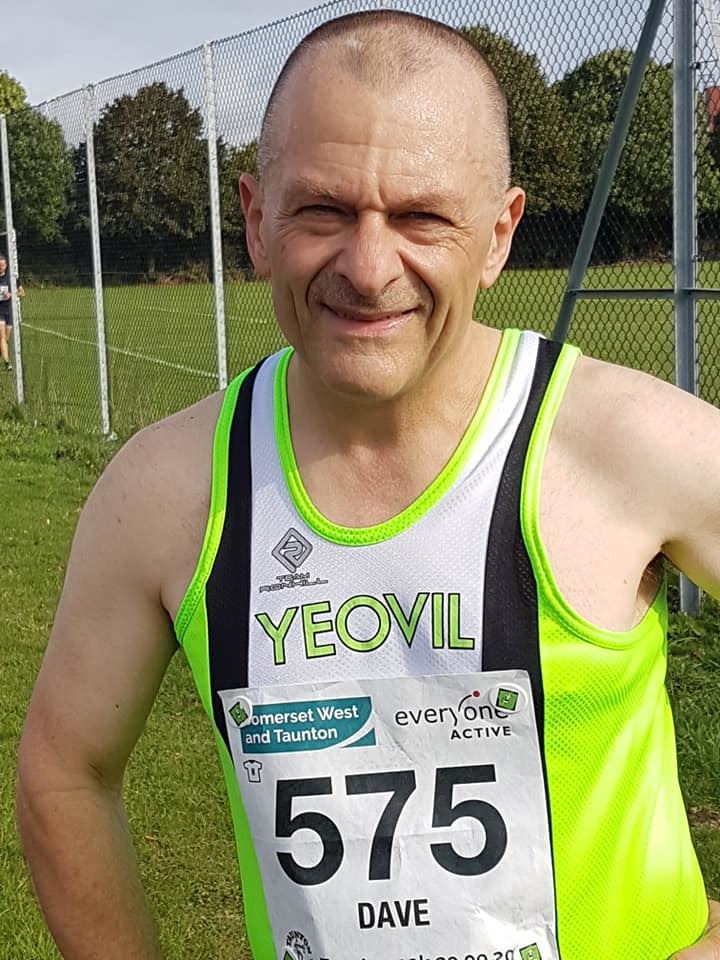 Barnstaple Half
From Steph: 1:39:55 at Barnstaple today Rob Thompson Magdalena Kusmierczyk the race is on (unless you got that 1:39 Rob??)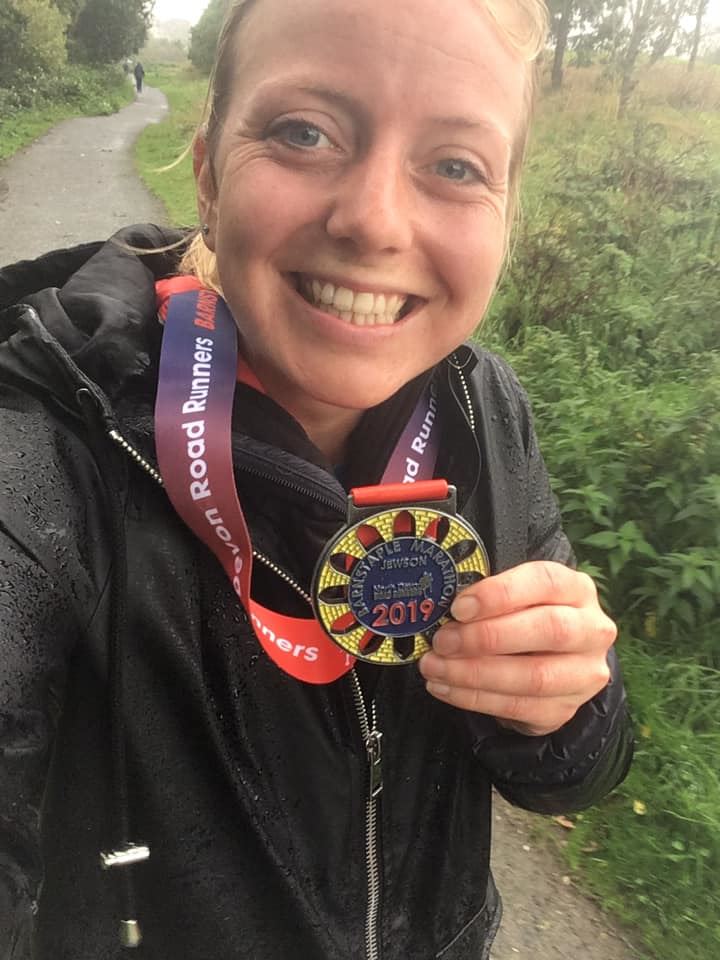 The ultra and Full went ahead Saturday if the Jurassic Weekend of Races. With an early start at Osmington Mills then along the Jurassic coast finishing at Freshwater Camping Park, according to the results we had two runners both finishing in the top 10. With Mark Pike 3rd male and 4th overall and Kev Brittle 9th, great running from both of them.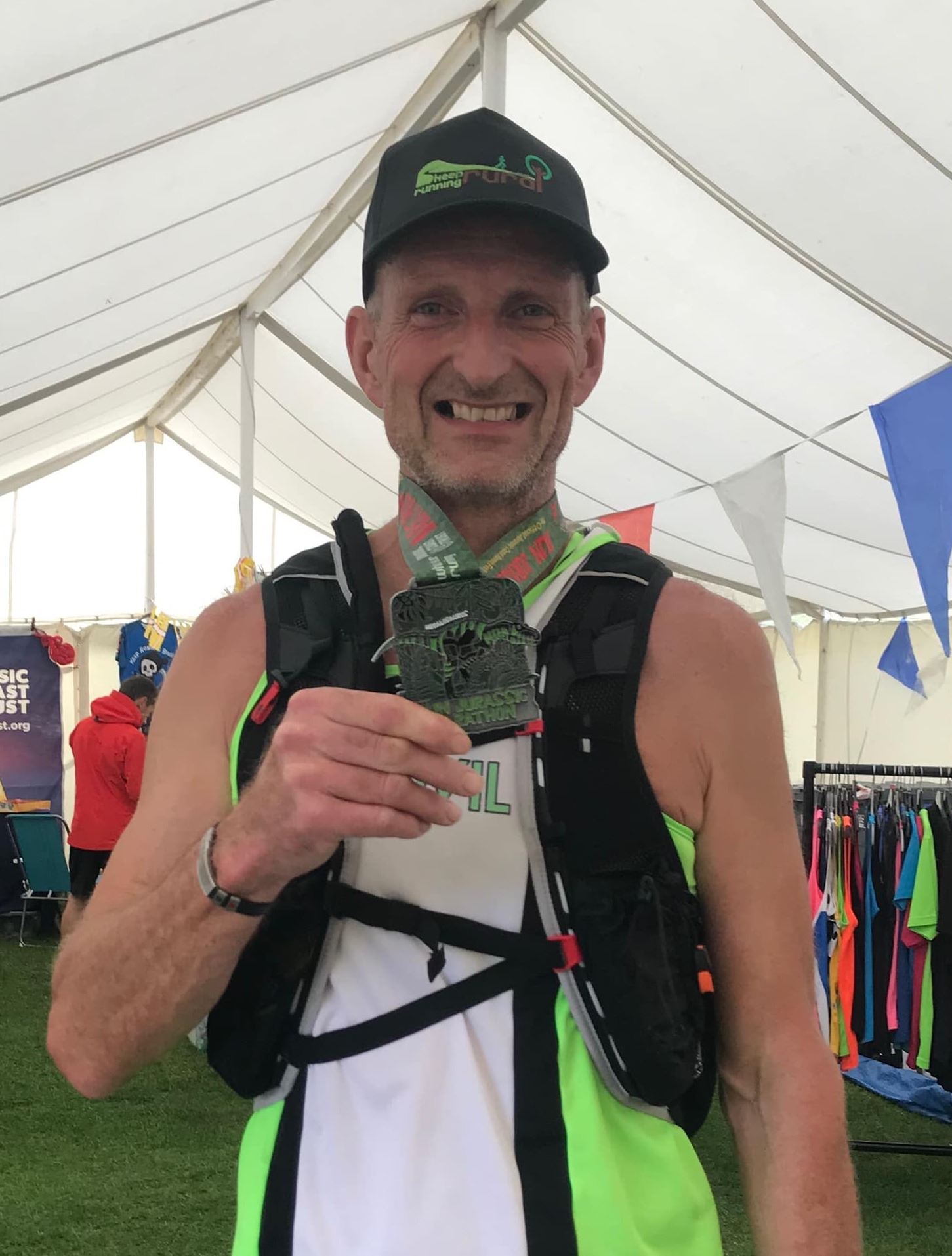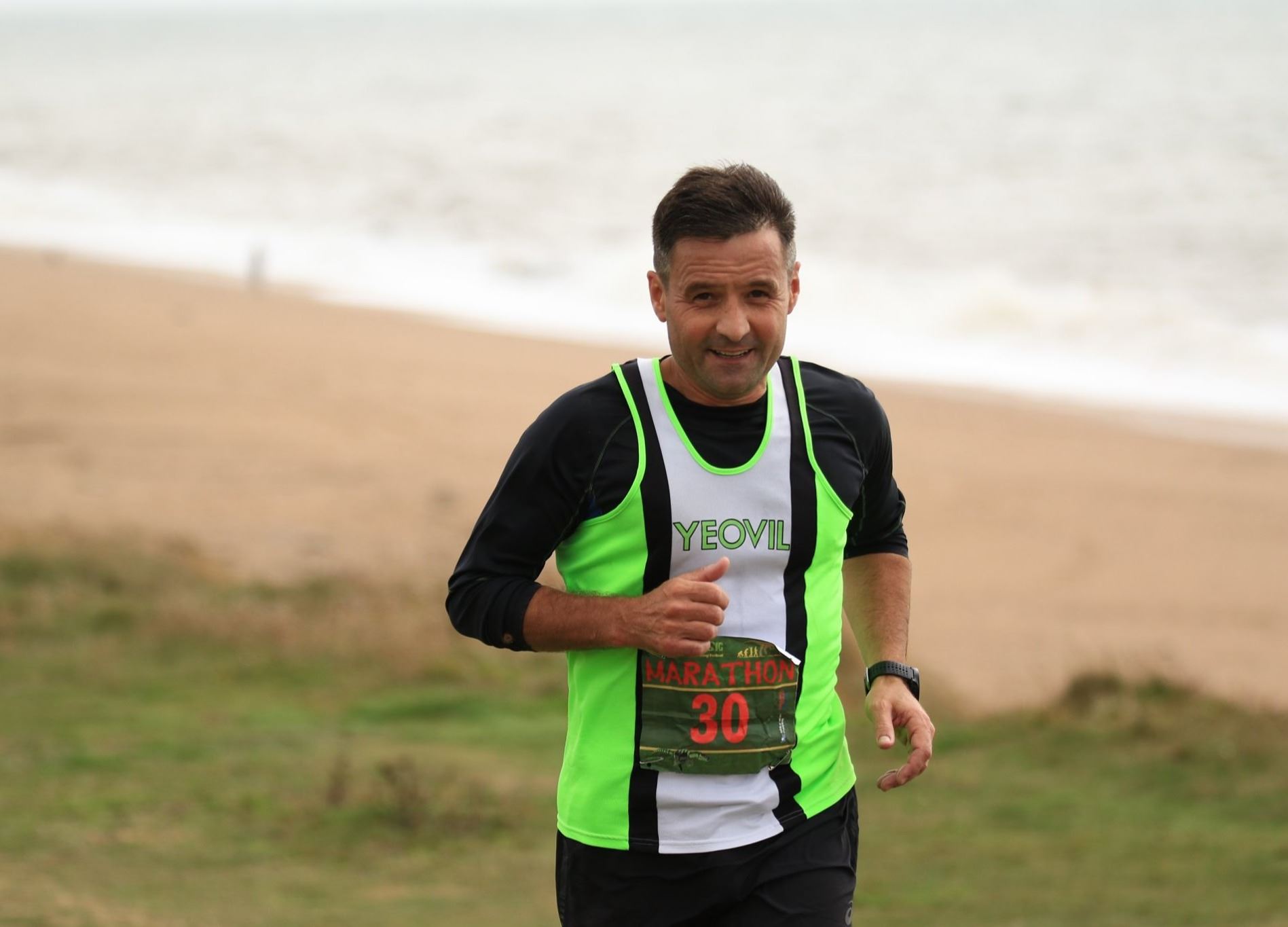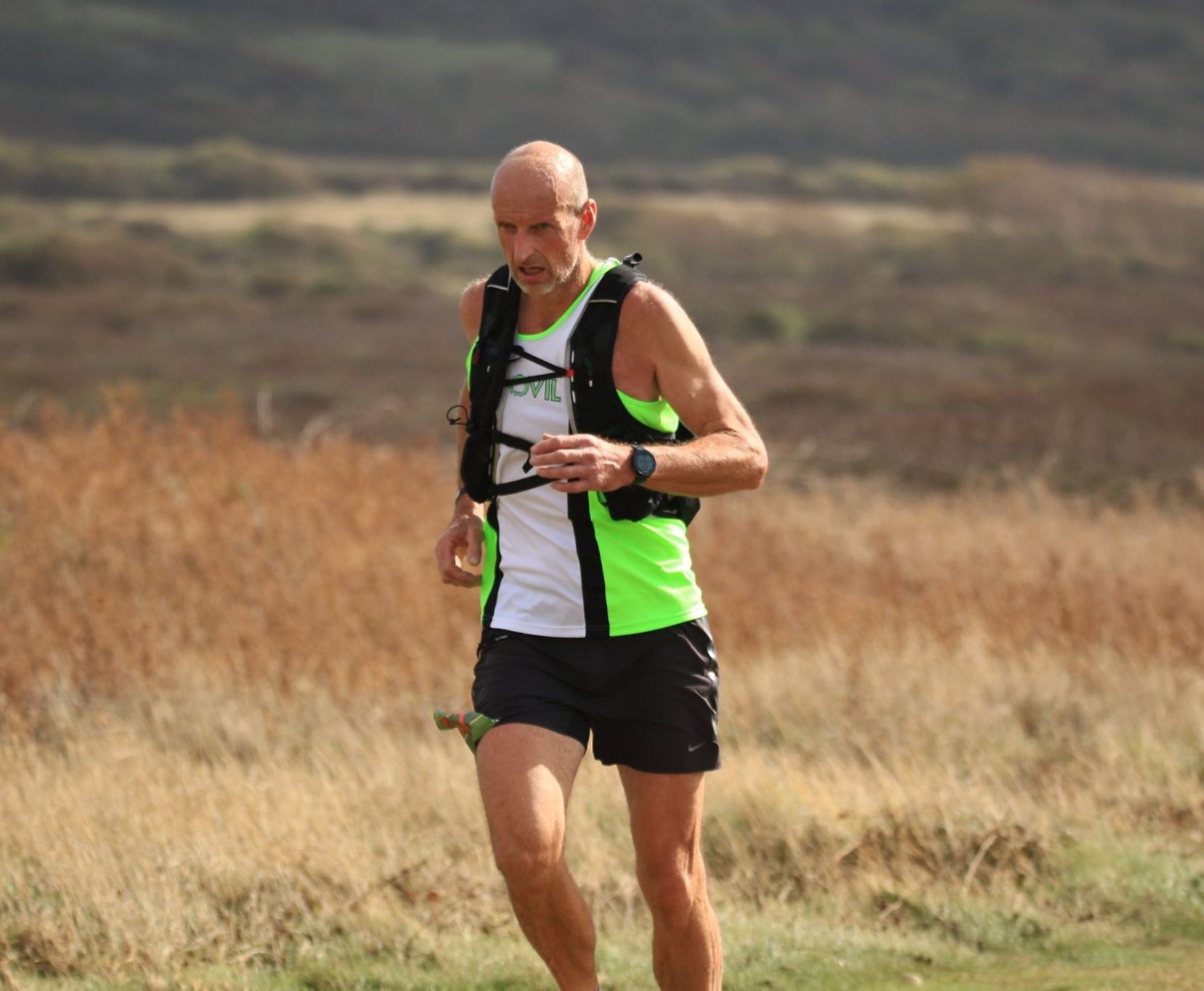 In the Ultra we also had two runners Dan and Gary with Dan first over the line for the Club. Well done both of you.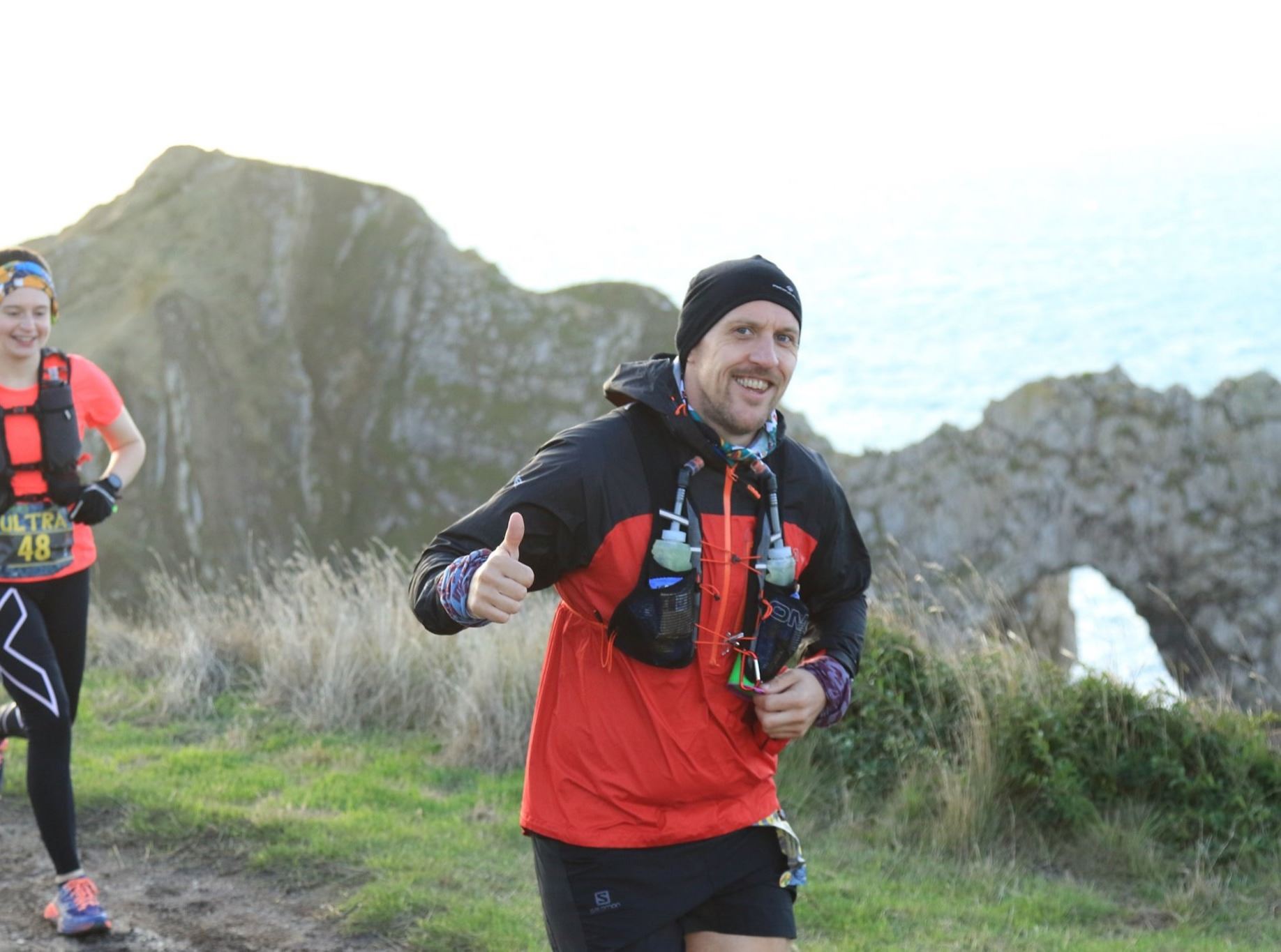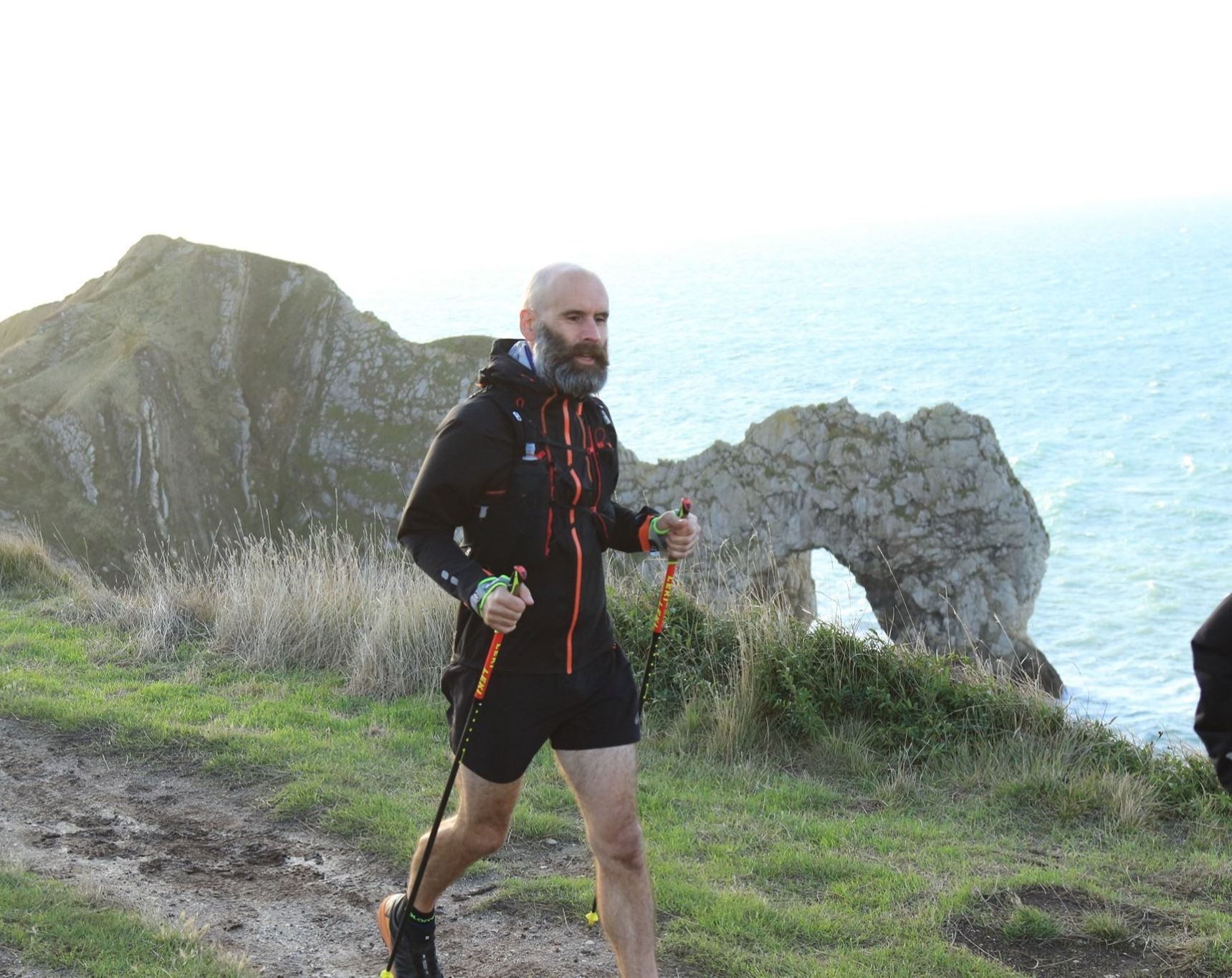 From Denise: Despite the weather, we had a fantastic weekend exploring the coast on Saturday with Fez, Louise Ward Mel Dodge June Moule . After completing last night's 3K chaos run along the beach and getting soaked to the skin, we decided to go for a nice Jacuzzi and then a bite to eat. After our meal, we were all going to have an early night ready for the 10 K or Half marathon race the next morning. We come back to find our tent was being blown all about with gale-force winds torrential rain. So we decided to abandon ship and come home and go back the following morning to recover our tent. Many of the polls in the tent had bent, buckled and snapped and the poor tent was in a pretty sad state when we turned up. In one way we were very disappointed about the races being cancelled but mighty relieved that we did not have to run along the cliff tops in the pouring rain and winds it would have been too dangerous. The main thing is we all got home safely to race another day.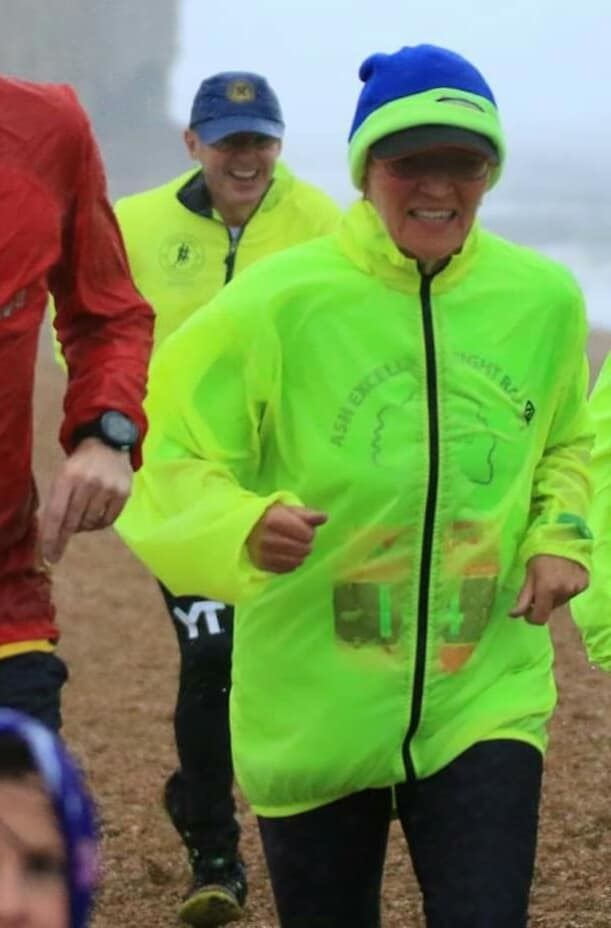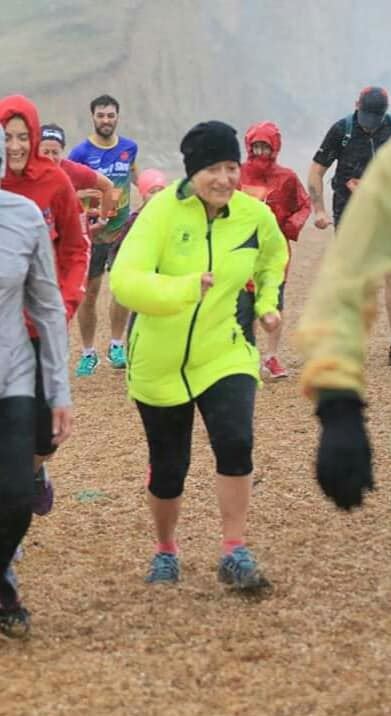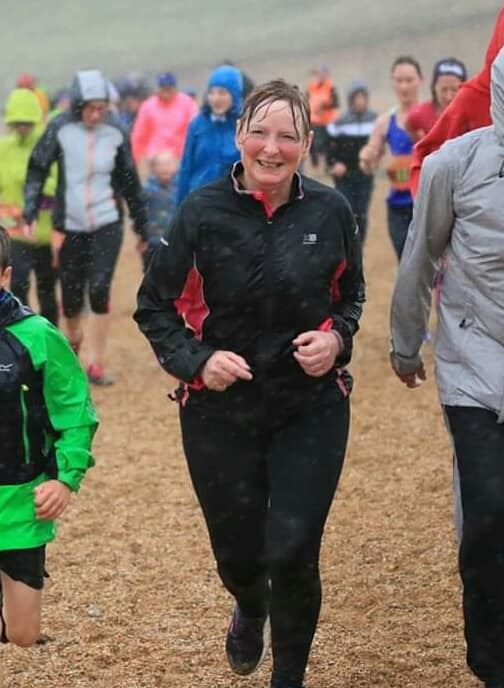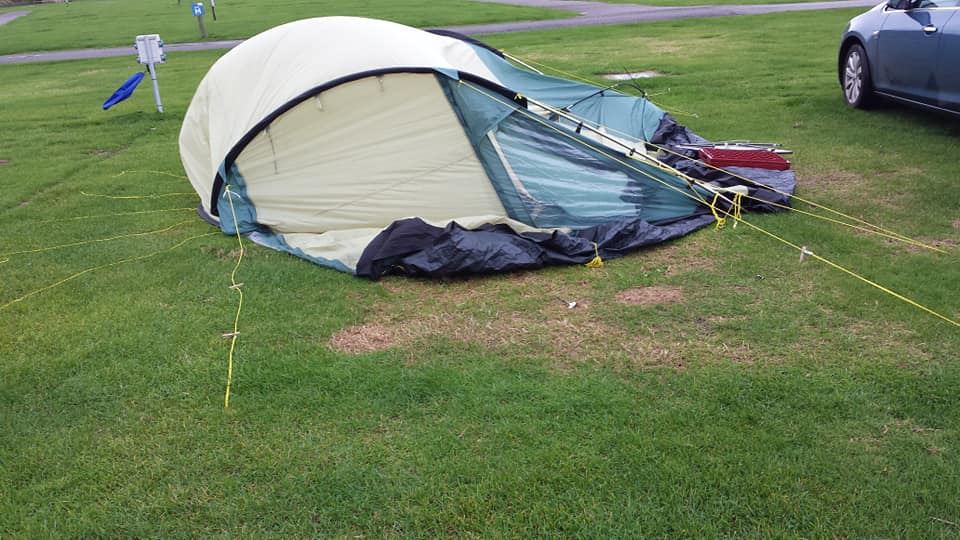 Park Runs
From Deb: Clevedon Salthouse Fields parkrun with my Tourist Buddies. Now a 'parkrun pirate' 7 C's and an R 😀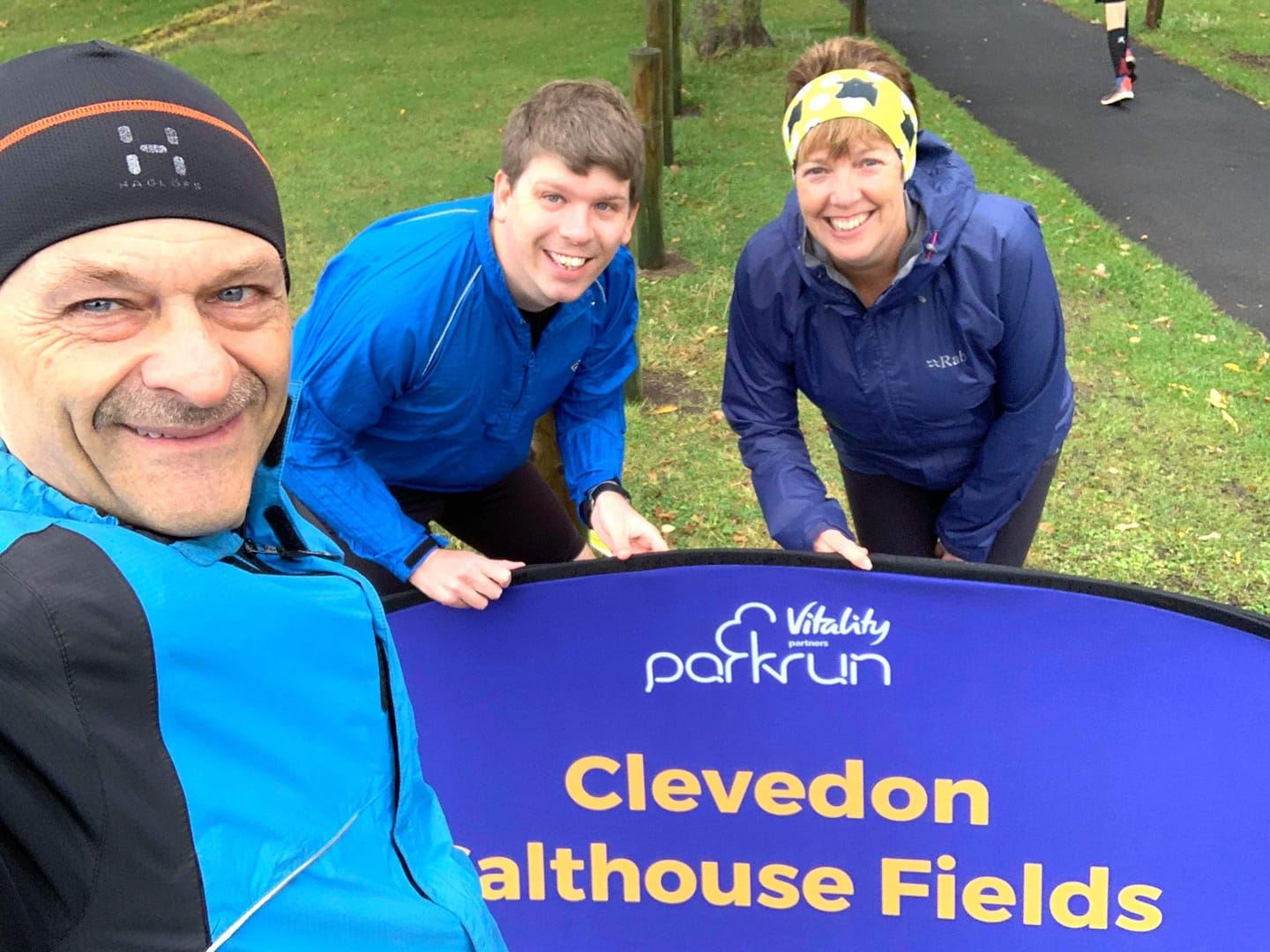 Marks Runs
PUB RUN – YEOVIL – QUICKSILVER – ALI'S ALLEY RUN (26TH September 2019)
Ali planned and led tonight, another of her Alley runs round Yeovil. Not withstanding my associations with Yeovil since 1976, I saw for the first time at least two areas that were entirely new to me. We started off running down Hendford Hill, then climbed back up the path leading to nine springs. We ran through the woods right the way over to the main waterfall. We continued down to the play area and continued out along the yellow brick road going eastwards. Going round the cinema we then came back passing the car showrooms. A dark damp path with steps took us up to Brunswick Street. Crossing over, we ran round the Penn Hill area where there are a few grand designs. We ran round Mall Practice House, and back up to Penn Hill. We descended through an arch coming out onto South Street, then continued through Tabernacle lane. Going through Glover's walk, and the bus station, we reached Reckleford. We pegged it out to St Michaels Avenue, then continued out to Victoria Road. We looped back to Cromwell Road, then passed through Denise's allotment. It was too dark to see the carrots. We then ran Matthews Road, Eastville, Southville, Westville, and Kiddles. We crossed Reckleford again and ran back up to the town centre. We came back via West Hendford and the underpass. We made our way to Goldenstones, and ran the disused railway line. We then climbed through the prefabs, to reach Hendford Hill. The last leg was up the hill back to the pub. The full distance tonight was just over 7 miles. Thanks, Ali for a great run.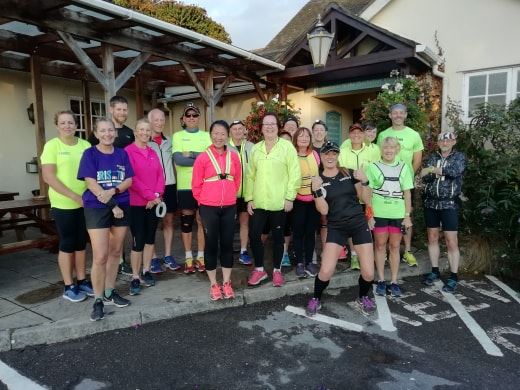 Released On 29th Sep 2019