It's 54321 YTRRC are GO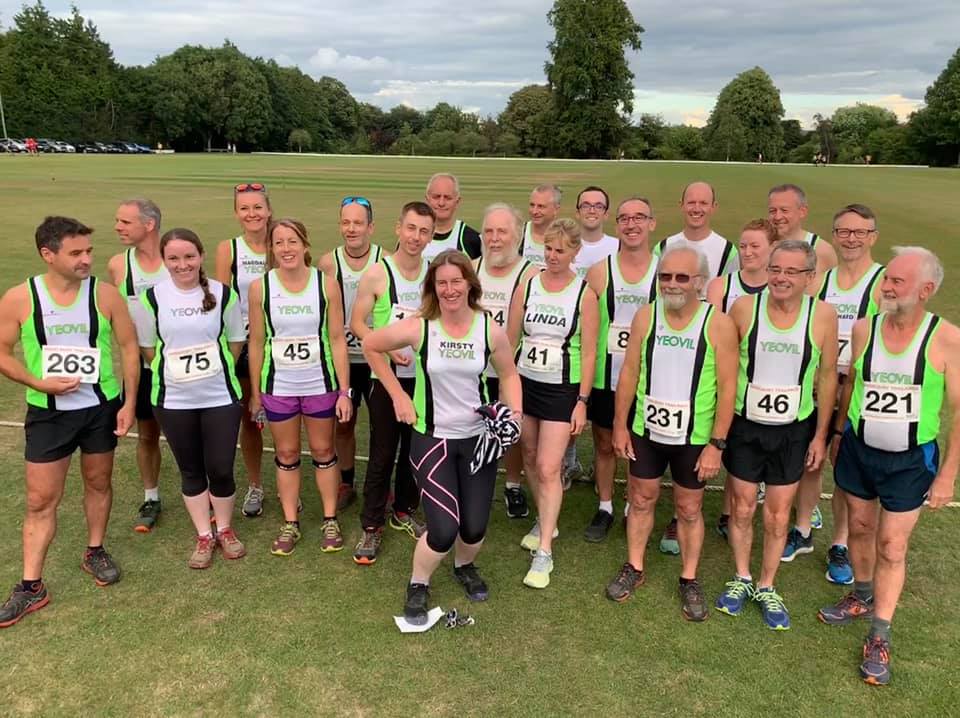 Ok, first of all, why is it called 5432, well there are 5 Rivers, Avon, Bourne, Ebble, Nadder and the River Wylye. Then there are 4 Hills, Old Sarum, King Manor, Clearbury Hill Fort, and Salisbury Race Course. You also go through 3 Large Country Estates, Clarendon, Longford, and Wilton. You then come across 2 Castles, Old Sarum, and Longford Castle and finally 1 Cathedral, Salisbury Cathedral with England's highest 404ft spire. You have a choice to either walk or run so come on give it a go next year. The one thing I like about this is the fact that all the money after the costs goes to the Firemans Charity.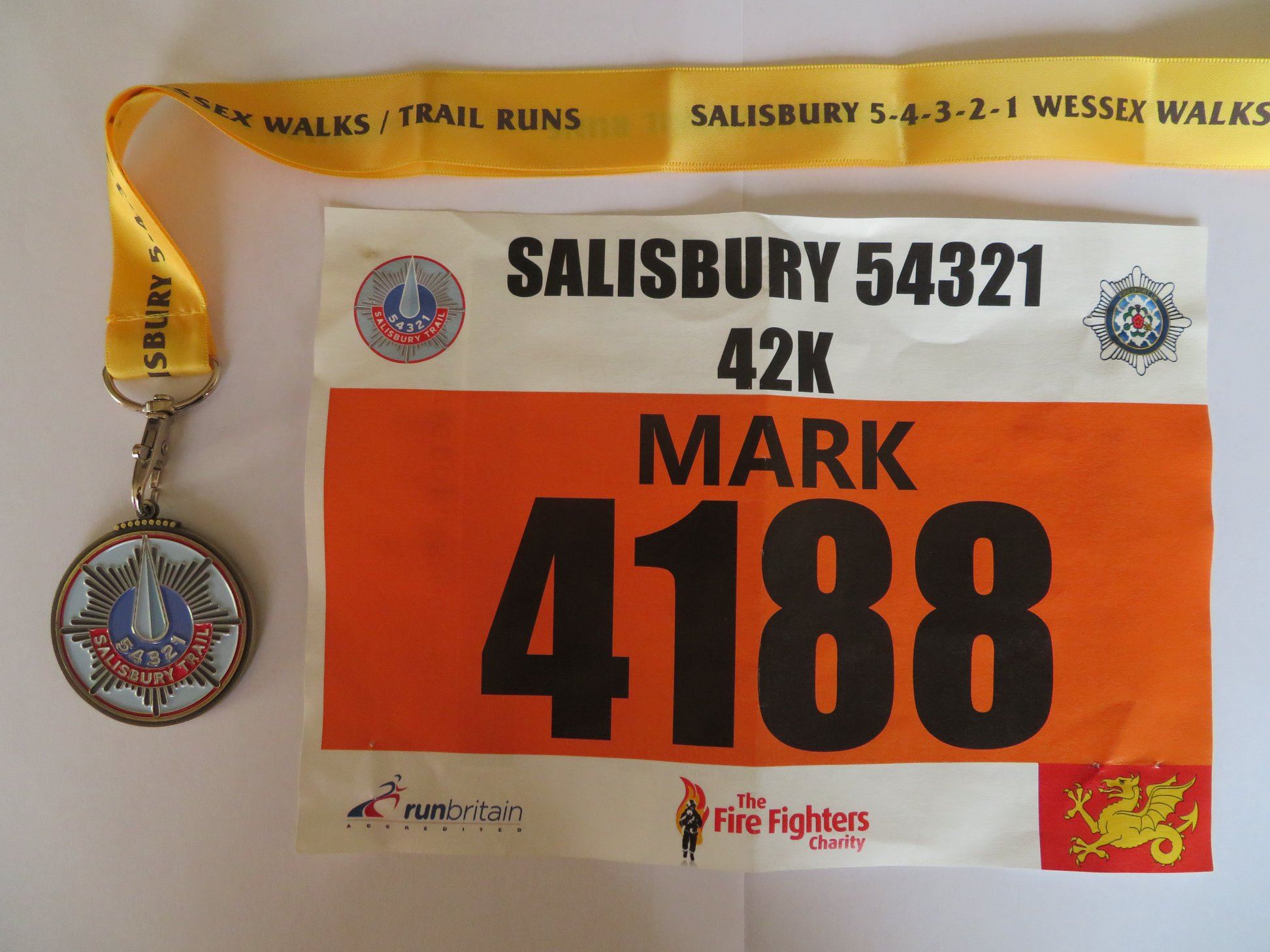 In the 33k we had Nikki Gulver first YTRRC over the line with Simon Rowbottom our first Male. We also had Steph and Harriet.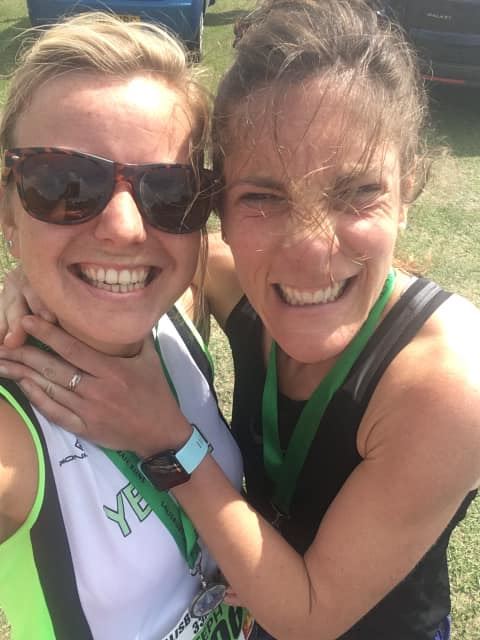 From Steph: Well done 54321 peeps. What a lush race! Don't think Harriet Quast had much fun... it was around mile 18 that she declared she wanted to punch me. 🥴😛 jolly good day out!
In the Marathon, we had Kev first over for the Club with me, JC, and Mark Larcombe, there were 111 runners.
In the Ultra we had Jacki Casey first Club Member in 5:23, well done great running Jacki, next over was Mags (see below), we also had Jeff Watson, the first Male for the Club. Also running were Lynne Thrumpston, Richard Dodge, Marathon Mike, Rob Jones, and Anita Rufus, the last three do not seem to be in the results? There were 233 runners/walkers. Well done on all those doing their first Ultra, its well worth it for the Hat.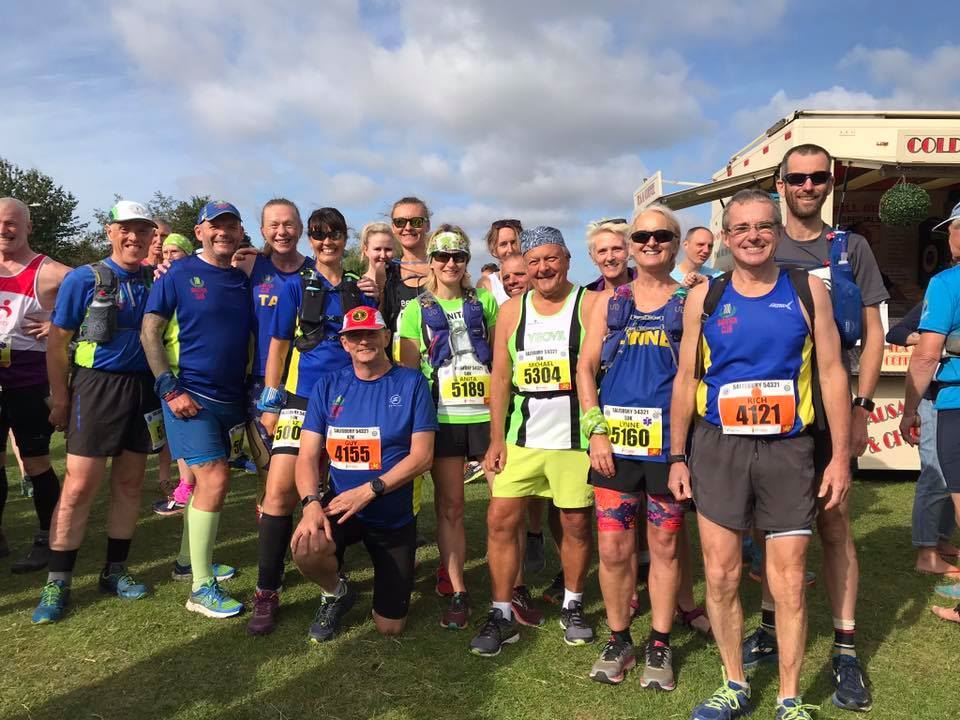 From Mags: My first ultra-marathon completed! 50k of beautiful trails around Salisbury in perfect weather conditions 😊 what else would you need on a sunny Sunday!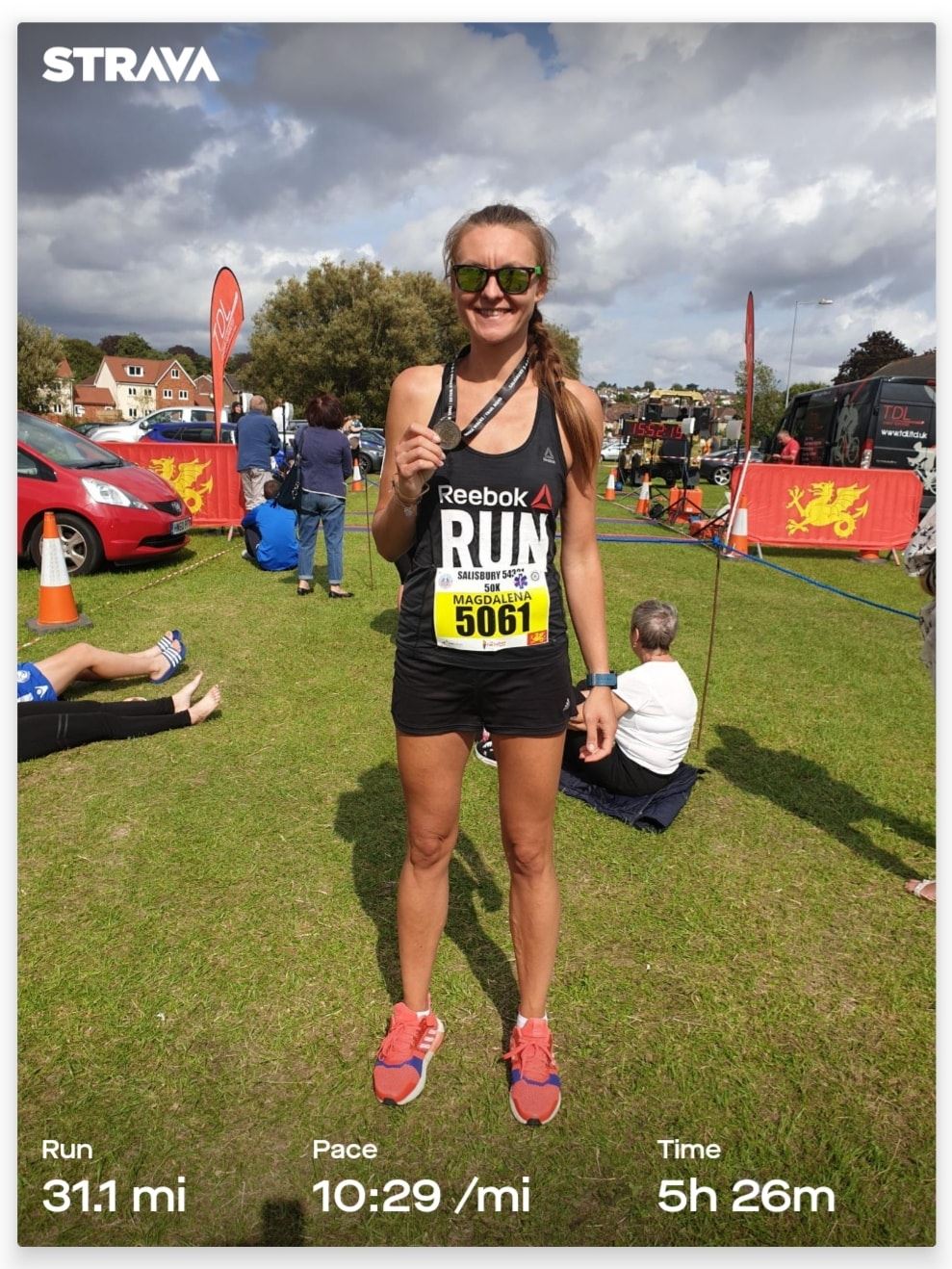 Burnham Beeches Half
From Jo: Burnham Beeches Half Marathon - I'm told it is hilly 🙈🏃‍♀️ Well done Jo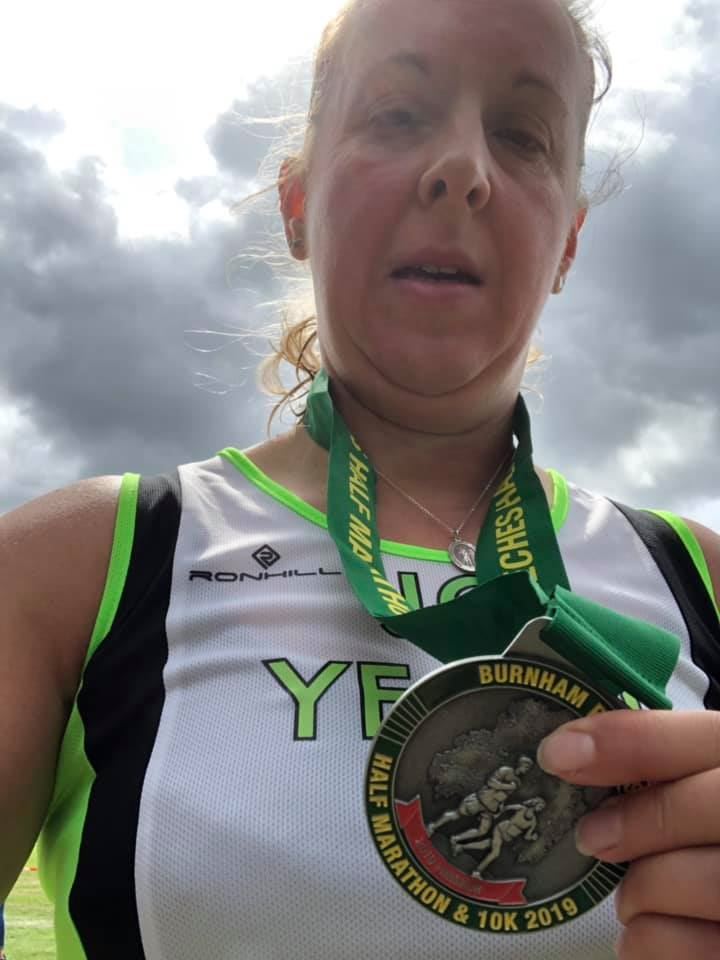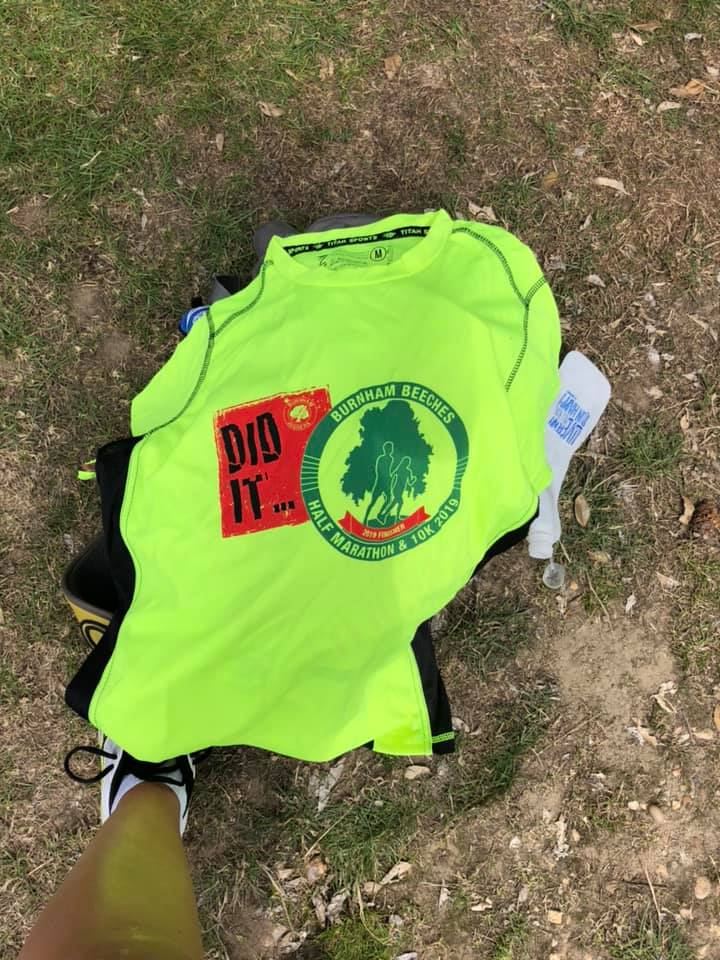 Run Forest Run
Well done to Mark Pike who managed First Place at the Run Forset Run Trail Marathon in Reading with a time of 3:25.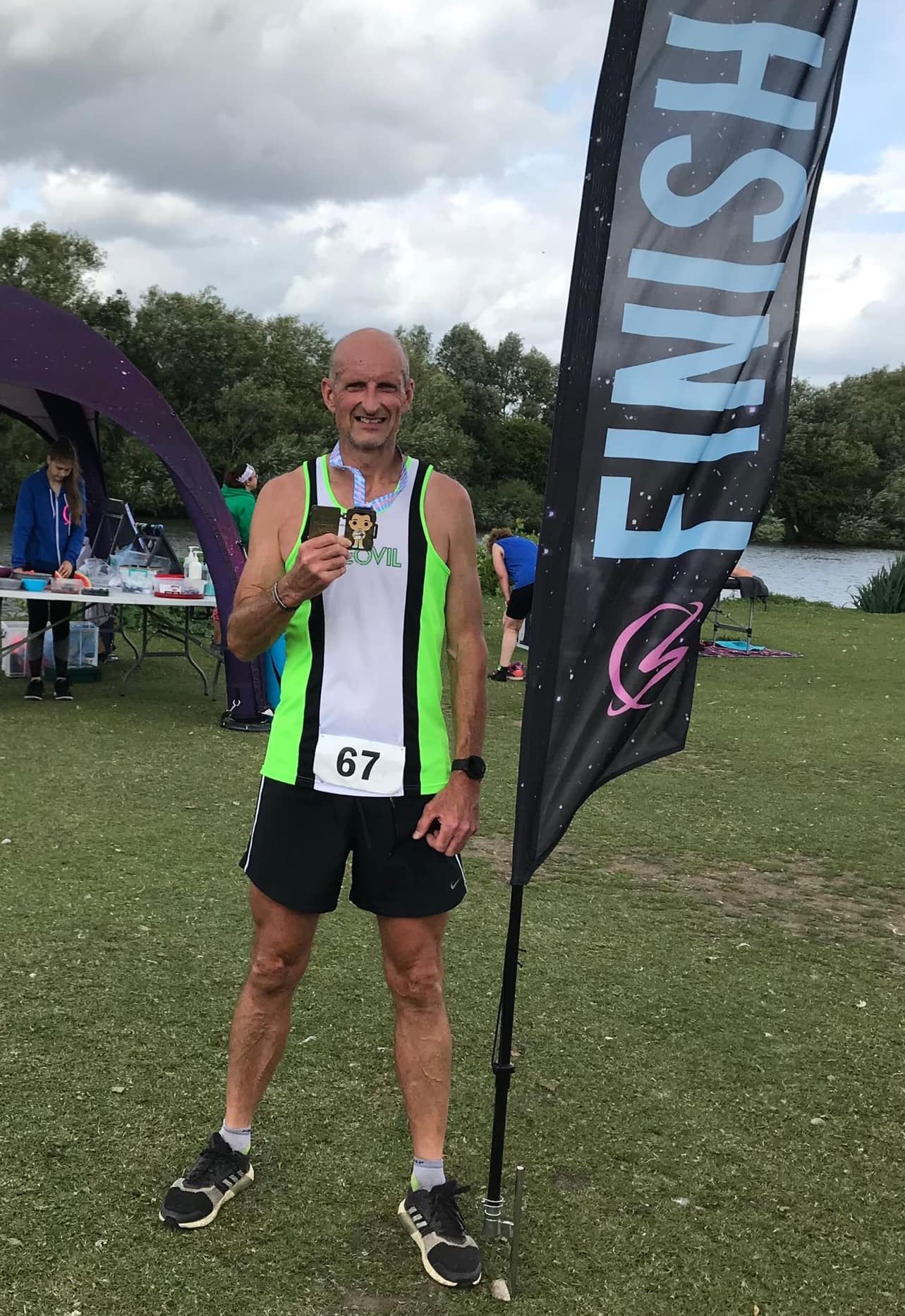 Park Runs
From Lesley: Torbay Velopark parkrun completed again today with Helen. Very blustery but at least it was dry.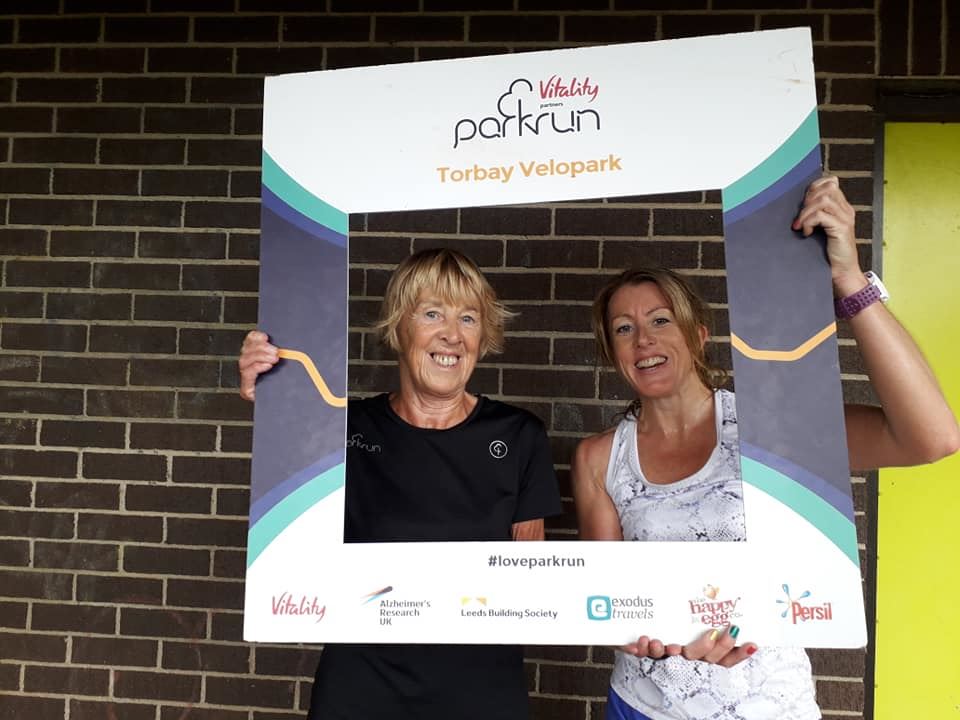 From Ally: Windy windy windy Henstridge Park run this morning.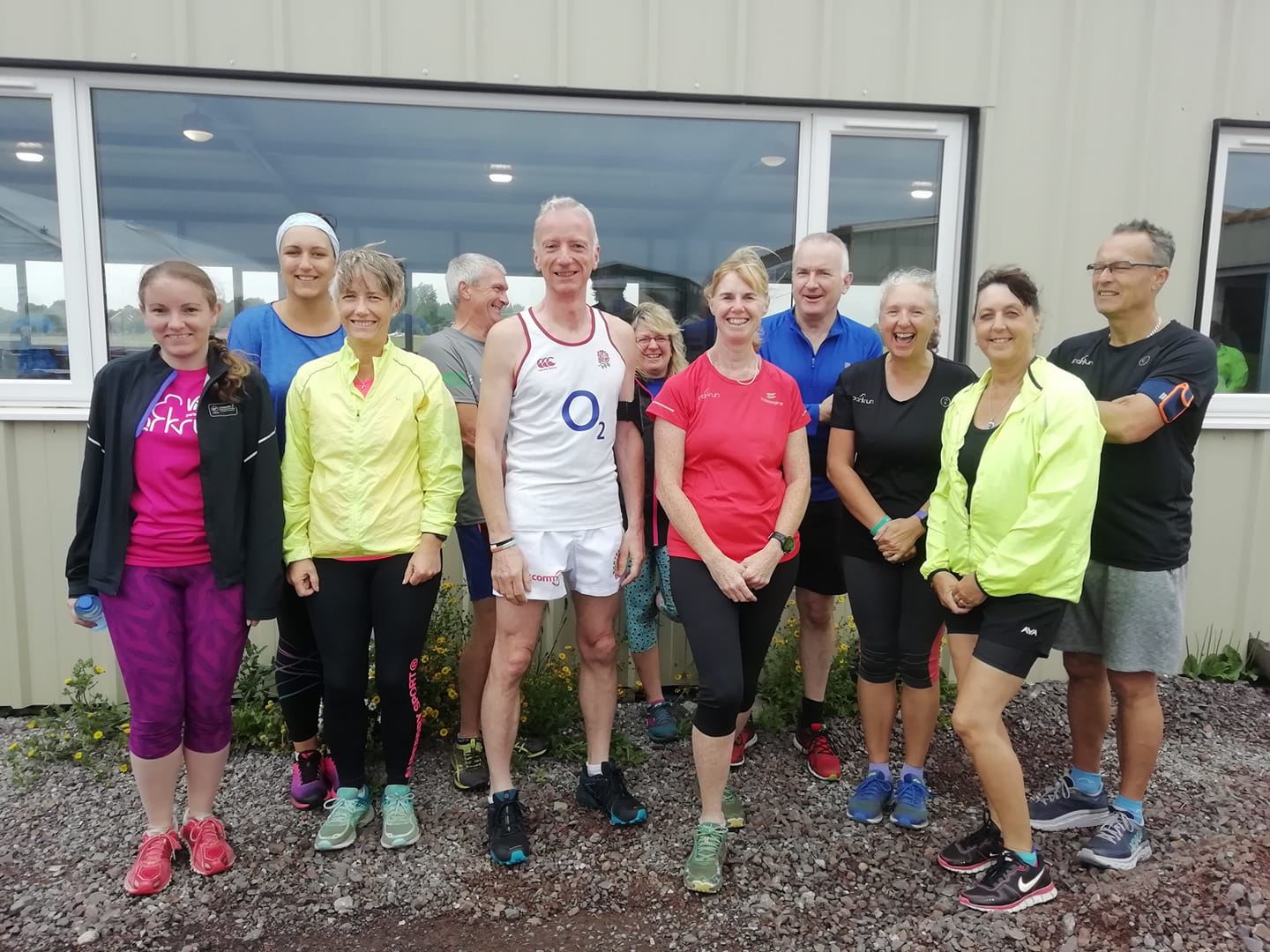 From Adam: St Mary's Bridport Park Run this morning - somewhat windy three laps!!
From Kev: Woolacombe dunes parkrun. Planned ages ago.... It will be fun they said ... Devon Beaches .. British Summer.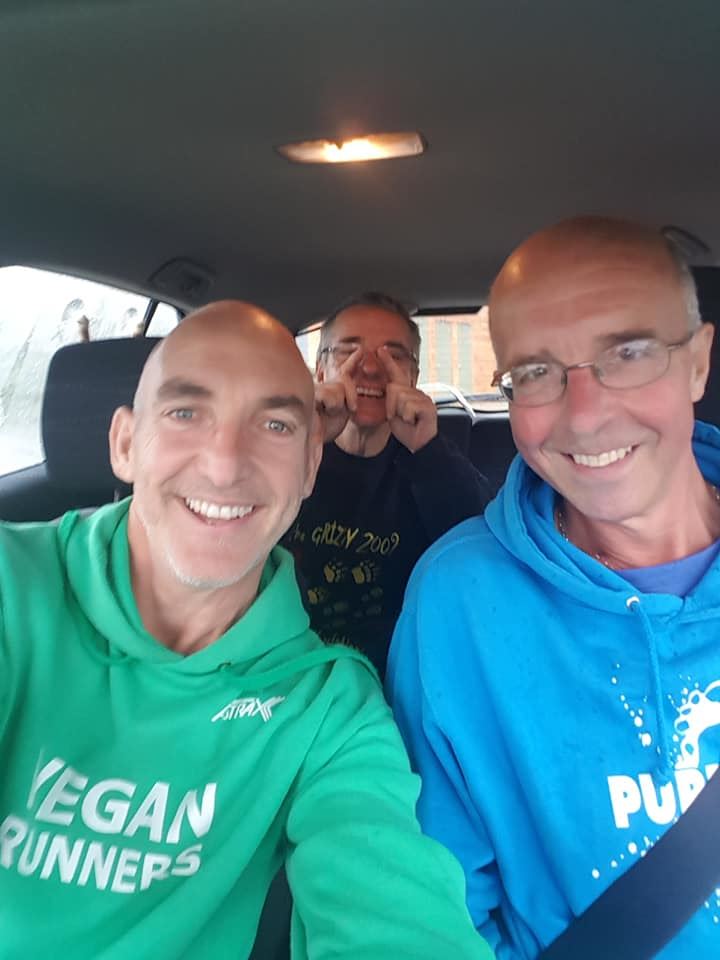 Awards Night
The Awards Night is now up and running, £55 for a member and partner, and £25 for a member. If you and your partner are both members then Pay individually. Do your food then go back in and pay. If you have any questions then please pm me or ask on FB. Read the menu for a full description if you need to. I will add a link to those that won an Award last year, you do not have to vote on all the awards if you are not sure but please vote. Do the food bit twice for a partner and add the name in remarks.
At the moment the Menu email is not working so once it is up and running those that have entered already will have to do this again or email Anita with your choice.
Haselbury Trail 10K – Wednesday, Aug 7th Photographs Results
From Matt: A large turnout from YTRRC at this very local event which started with the usual cat-herding for a team photo…most made the 21 strong crowd although at least two or three went AWOL.
The race briefing was largely ignored, two laps, big hill, fifty young bullocks, wet bit, muddy bit, etc…you know the drill for a trail race. Countdown from five, and we're off. Tarmac road uphill and then out on to part of the Parrett Trail sort of scenery. A bit of queuing at stiles, unless you were a speedy bean, otherwise a picturesque route of fields, narrow paths and wooded alleys. According to the photo's, it appears Robbie Hawkins was first YTRRC, followed by Kev Brettle or Paul Card. Francis Frances Malin was first lady and won her age group (W25+), while Brian Mountjoy-Rowe was awarded a prize for Best Bearded Man (or it might have been oldest competitor).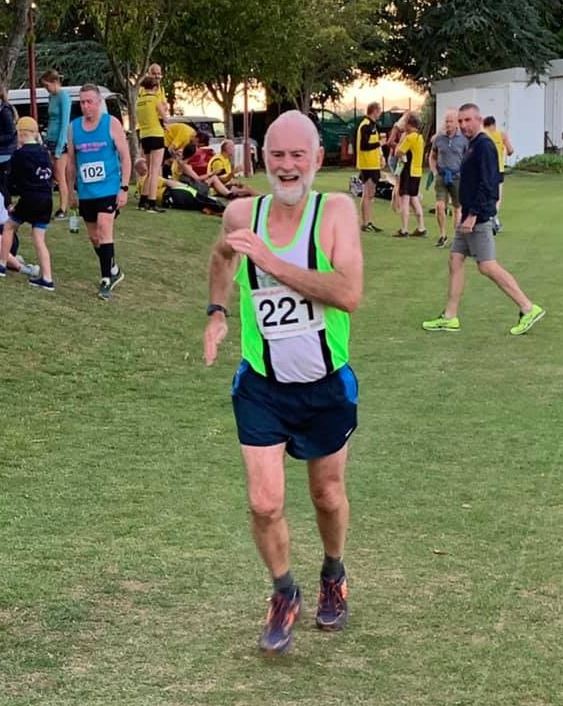 Other notable runs were Jeff Watson bagging more points for something or other, Magdalena Kusmierczyk running strong as always at the moment, Els Fontana and Shaun Powell having their own private battle, Matt Driver being gentlemanly and allowing Kevin Doherty to pass, and Adam Hawkinskeeping the sweeper busy. Apologies for those not mentioned, but the report would be pages long…I hope everyone did as well as they hoped. For photos, see Alison Griffiths, Richard Dodge, and Denise Byrd...thanks all, great pics!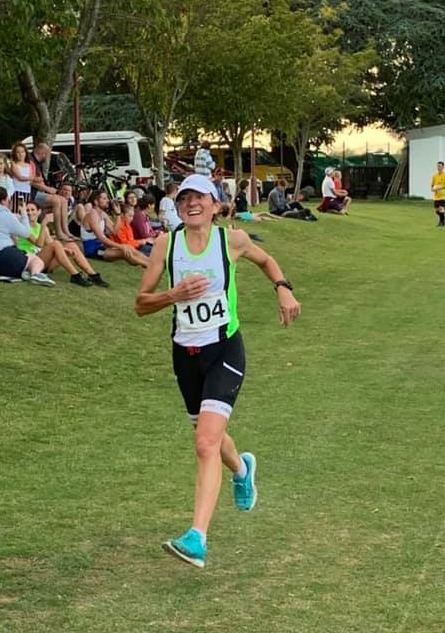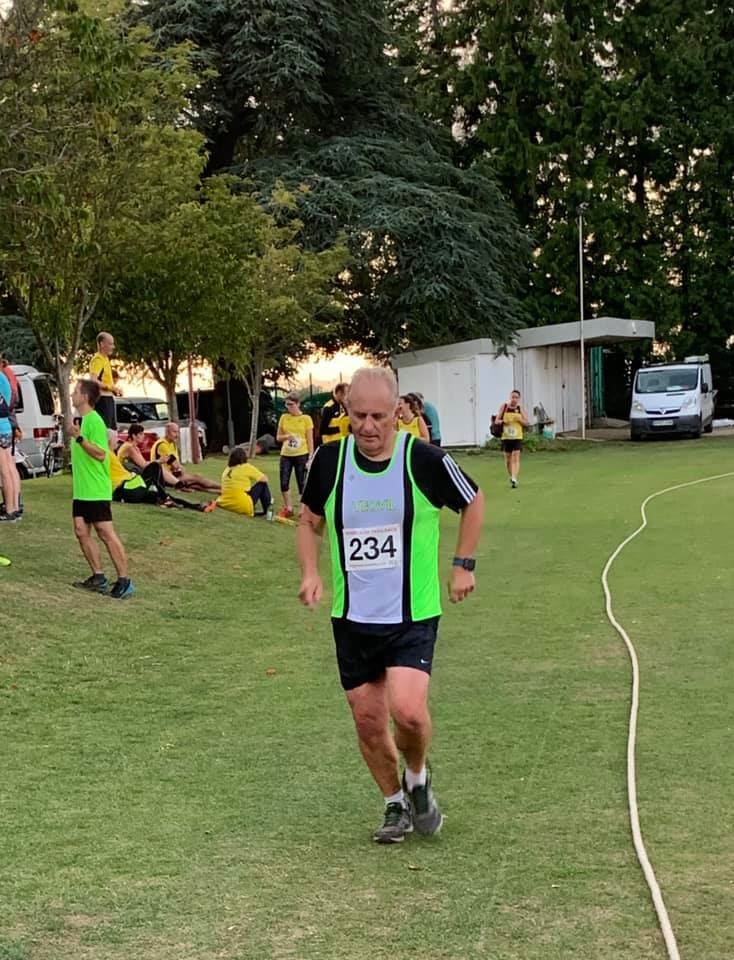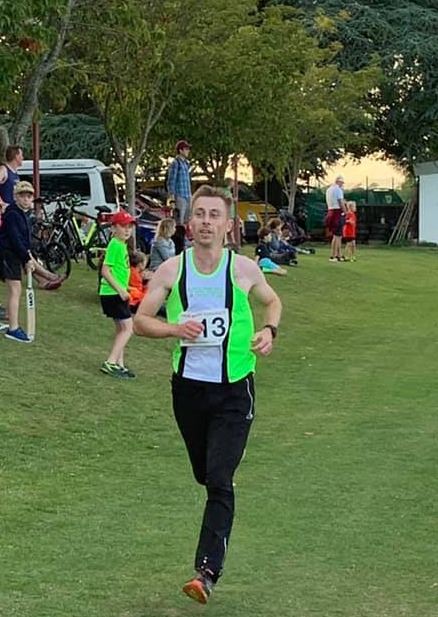 Marks Runs
PUB RUN – MOSTERTON (8TH August 2019)
Tonight I had the pleasure of leading 6 of us round the usual multi-terrain 6.2-mile anti-clockwise loop. I think I've now done this same route on our last four visits to this pub. Tony, Anita, J.C. Kenneth, Louise, and myself formed one of four running groups. Unusually, it rained throughout the run and visibility was poor. Several fields, a track, and a path along a stream took us to South Perrett. We ran up a track to Pipplepen farm and continued along a left turn. We then ran across more fields which took us to Misterton. We followed an interesting path round the back of houses, and into the village via sports fields and allotments. Steep stone steps took us down to the main road. We soon picked up the Liberty Trail which took us up over hilltops through fields of tall maize. At this point with rain and grey and difficult terrain, I had doubts about being able to continue, but pressed on. Thankfully we reached a left turn track and ran down to woods. The path, through more maize skirted the woods. We came to the road and were greeted by a barking dog behind a gate. We ran up the road, turned left, and climbed up a narrow dark path. At the top was a road. After a mile or so, the undulating road took us back down into the village and pub. Thanks to Phil for organising. It was a great Pub Run with good Pie afterwards.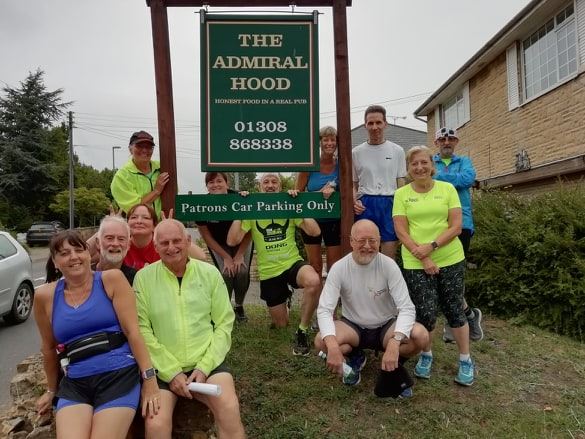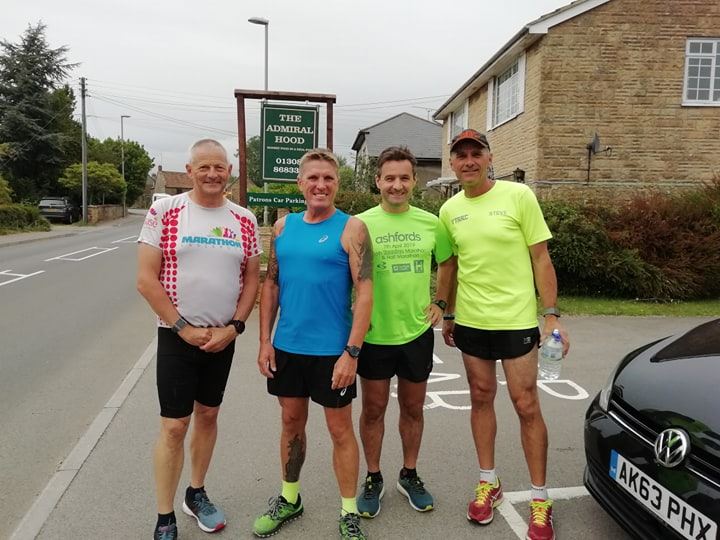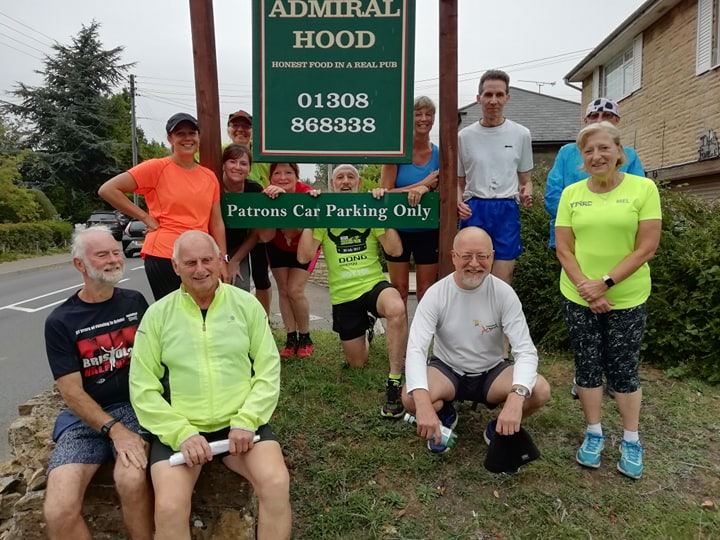 Released On 9th Aug 2019