Burnham to Cardiff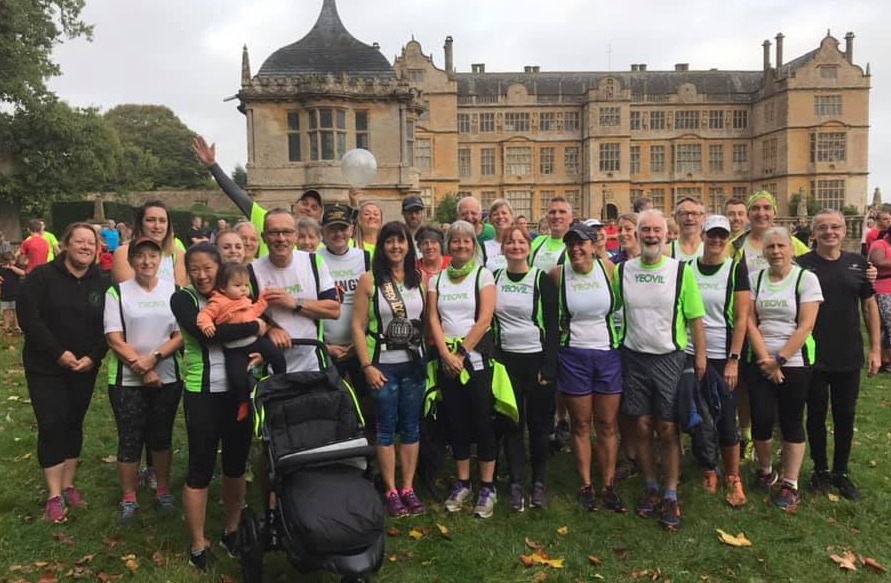 Burnham Half
From Lesley: It was a rather windy Burnham on Sea half marathon. Well done to Helen and Robert both doing excellent times - results not up yet. Rob needed to sprint a bit quicker at the end as he just missed out on his age category. My rivals weren't running so managed to win my age category! Good goodie bag so all in all a good day out.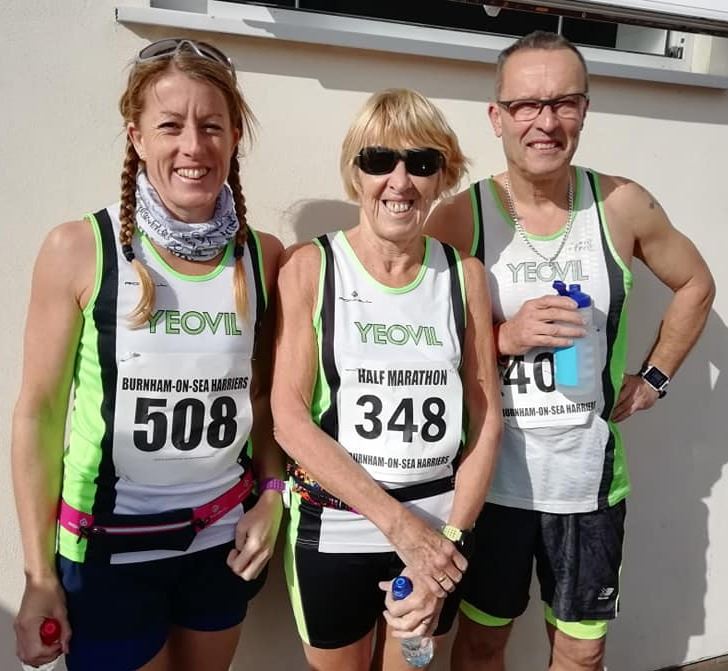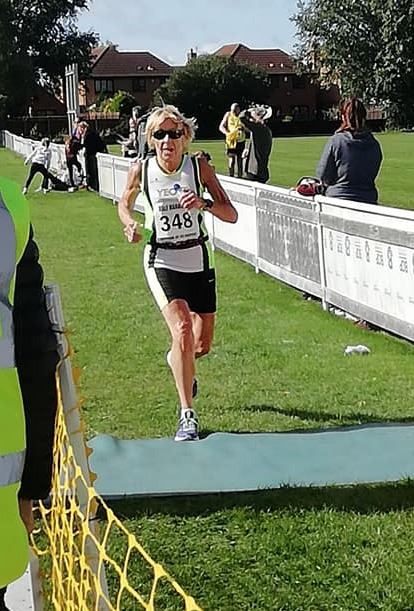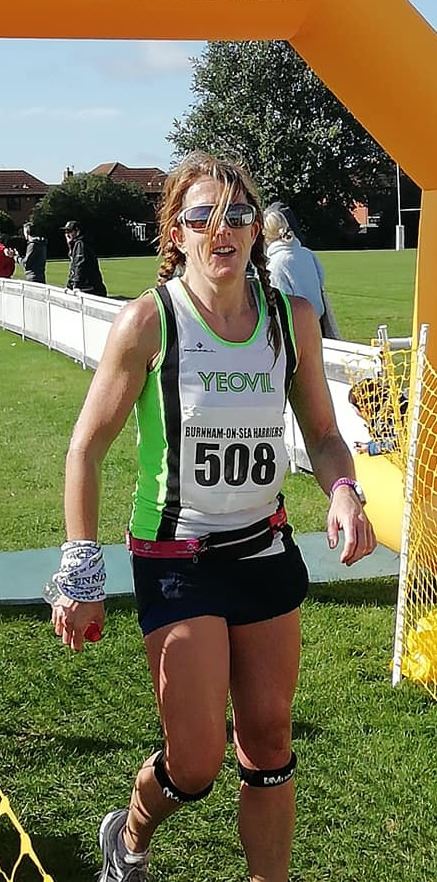 Putney & Fulham Half Marathon
From Carl: On a visit to see my mum, I couldn't resist squeezing in another flat half marathon. Finished in a time of 1h 41s. I was secretly hoping for a slightly quicker race, but it was partially off road and with all the rain & puddles & dodging dogs, cycles & kids on scooters, my legs ran away from me a bit. Nice return visit to my old neck of the woods.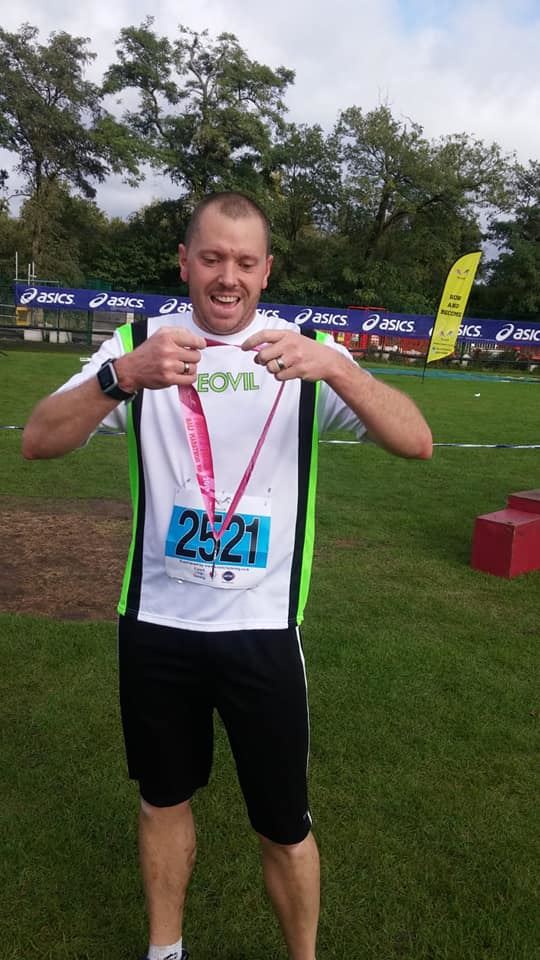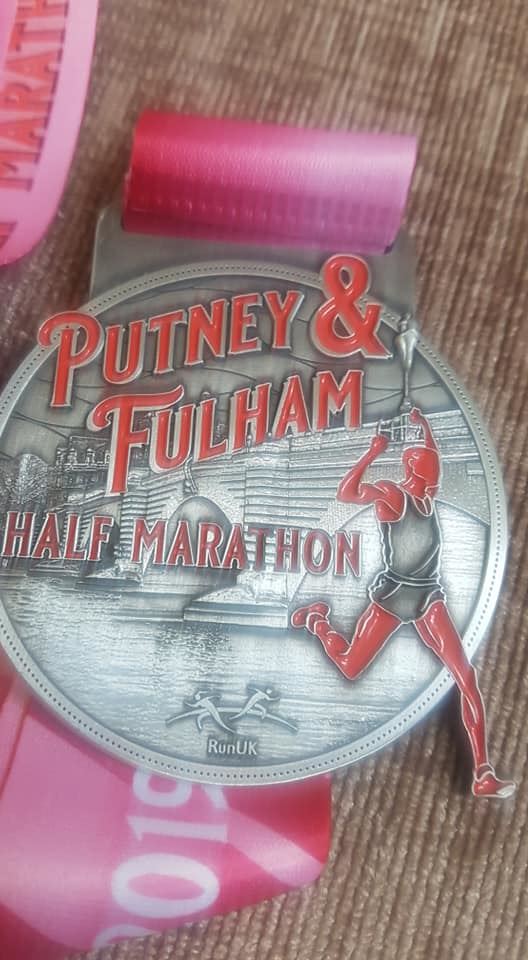 From Kev: Cardiff Half... Great course and a lovely day out with Natasha Turner who off of on Half training did 2:24 ... briefly seen a couple of YTRRC mates .. not enough time to socialise .. This is a really big event and had 27,500 entries bringing Cardiff to a standstill. I managed 1:32 chip time and was knackered.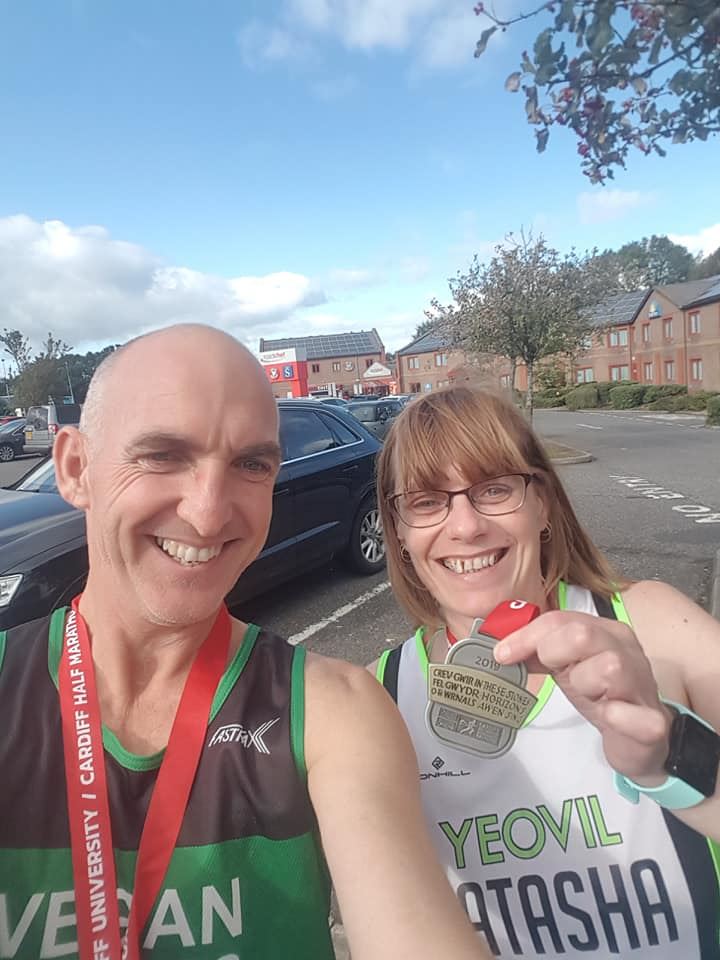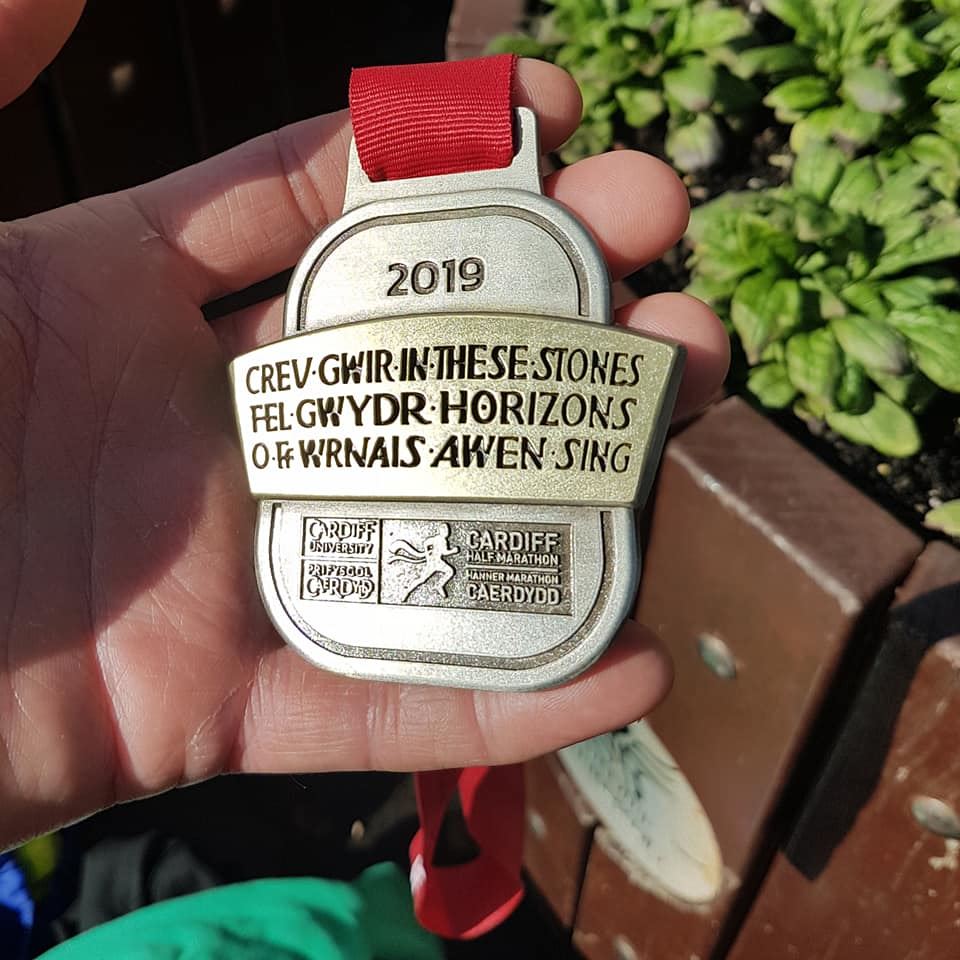 Dome of the other YTRRC runners at Cardiff, well done all great running.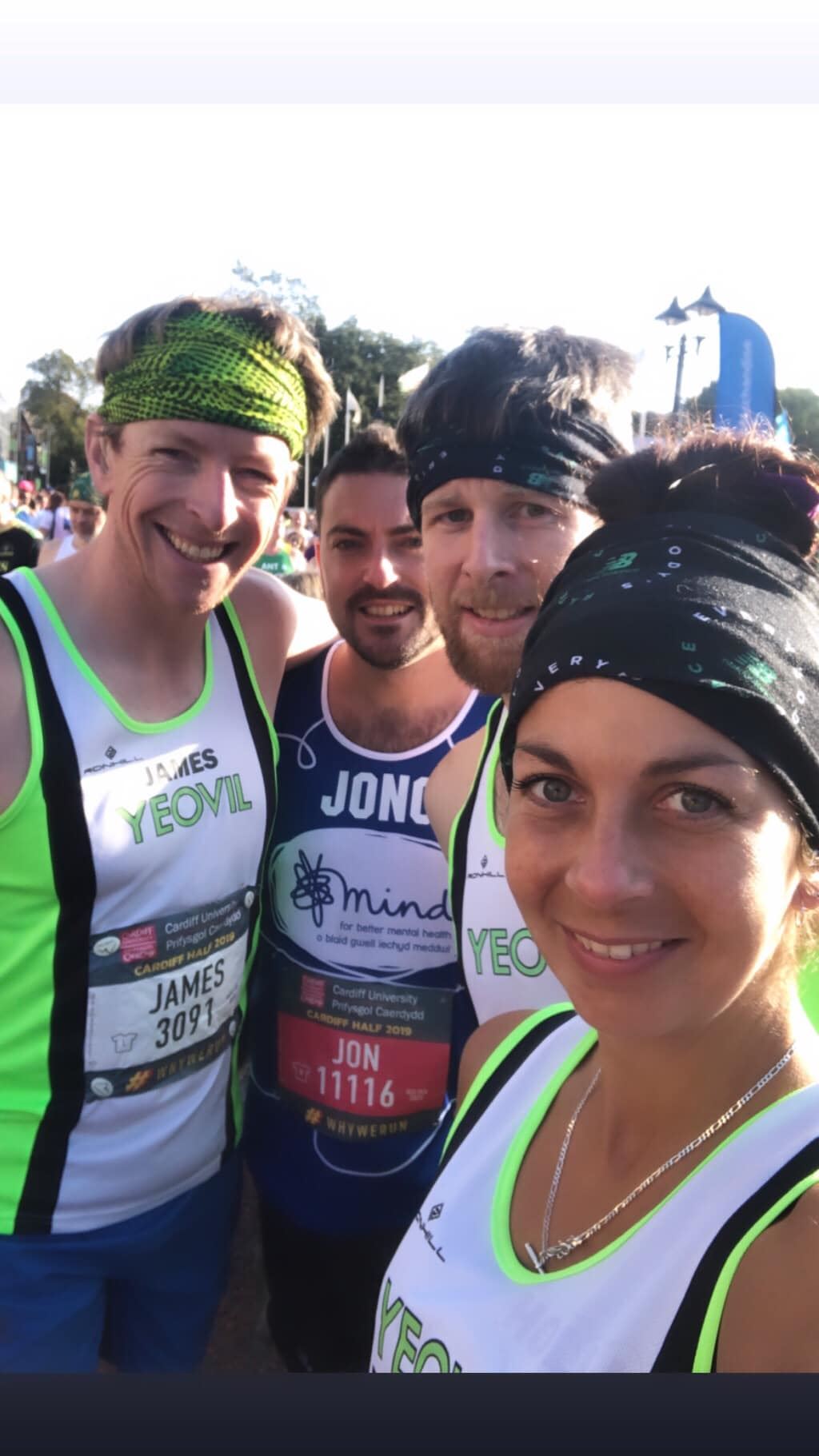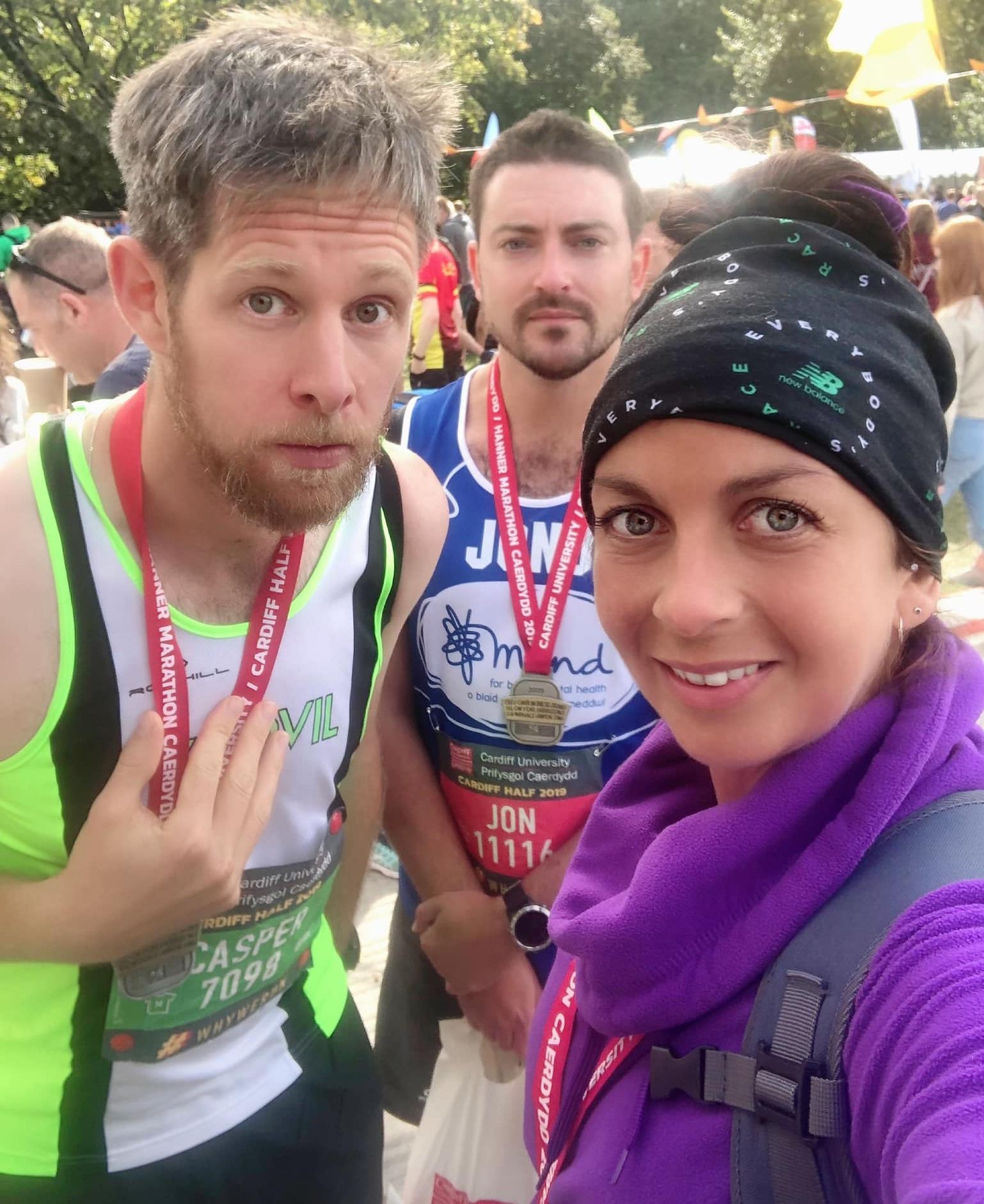 Tri
Nat Robbins: So today, AngelaClaire, Kirsty Norman and myself decided to do a triathlon, so it did have some running in it too. So Kirsty came in first close buy Angela, then bringing the team home was Me. The times was 01:24:52, 01:44:45 then me with 01:59:13.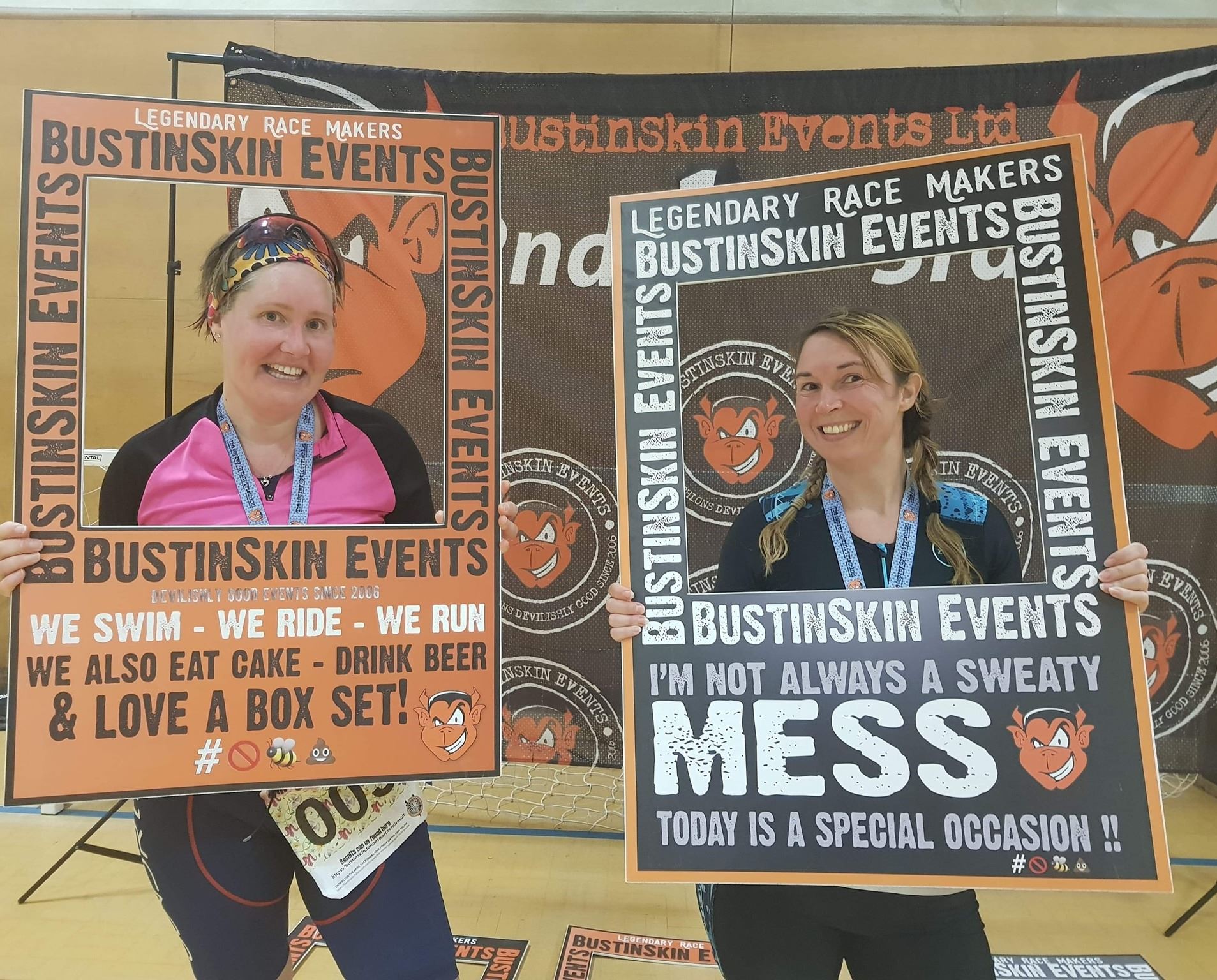 Loch Ness 10k
from Linda: 52.15 was my official finish time. 10 seconds outside of my PB but very happy with that. Lovely flat run. It was meant to rain the whole race. It stopped just after the start and the sun came out. I am sure the marathon runners were happy with that. Thank you Steve Membury for being my chauffeur for the day. Now off to enjoy the scenery of beautiful Scotland for the rest of the week.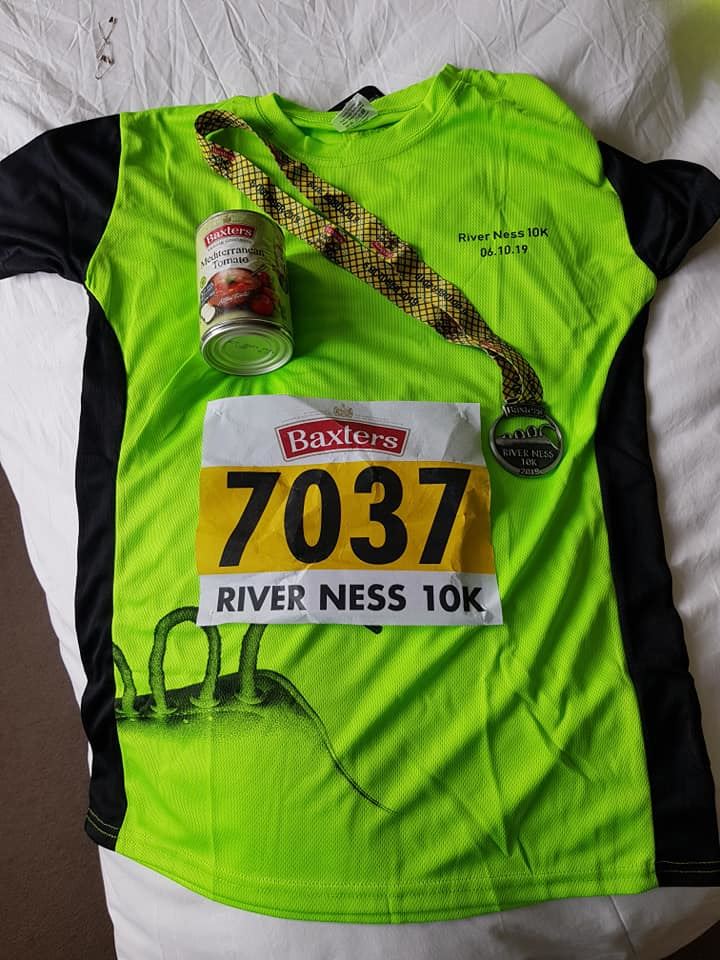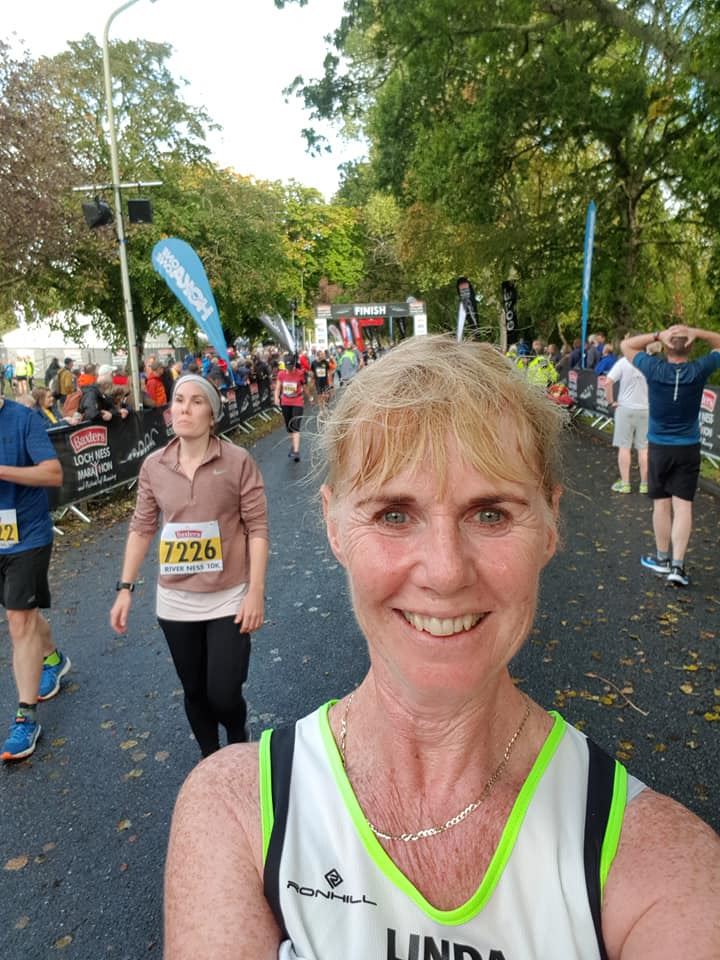 Club championship
From Lesley: The updated Club Championship tables are now on the website. There are only two races left - Gold Hill 10k on Sunday 13th October and The Stickler on Sunday 27th October. I am now looking for you to let me know the times of your fastest Yeovilton/Street 5k; Half Marathon and Marathon fastest times. Obviously, some of you may still want to improve a time but I MUST have this information by 3rd NOVEMBER at the very latest please. Well done to all who are taking the Club Championship challenge this year. Hopefully, the new format for the 2019-2020 Club Championships will encourage lots of you to take part. Because we have included this year's Wessex League XC races there is an overlap and the first race took place last Sunday - well done to the four members who took part and started collecting points. There are still plenty of races for your all to catch up so have a look/read on the website for details. Do not hesitate to contact me if you need any clarification on anything.
Awards Night
The Awards Night is now up and running, £55 for a member and partner, and £25 for a member. If you and your partner are both members then Pay individually. Do your food then go back in and pay. If you have any questions then please pm me or ask on FB.
Read the menu for a full description if you need to. The link to those that won an award last year, you do not have to vote on all the awards if you are not sure but please vote. We have now had 21 members vote.
From Denise: Hi everybody. For those going to the awards night could you let me know if you would like a taxi from the Globe &Crown in Yeovil and taxi to return home? Please put your name down and the road where you would liked to be dropped off. So I can get a quote from radio cabs for a group booking. So if you could let me know as soon as possible. I can arrange transport. It will be payment up front for the taxi's.I hope that's ok with everyone Thanks Denise X
London Marathon
****LONDON MARATHON****
From Angela Claire: Notifications or jackets/tops for those that requested one will be winging their way to people early next week. If you are not lucky enough to get a space in this year's ballot, the club does get two places each year for club members to run in the marathon. If you would like to be entered into the ballot and you meet the essential criteria as outlined in the attached, please either PM me here or email me secretary@yeoviltownrrc.com by NO LATER THAN FRIDAY 18 OCTOBER. Any queries please ask and good luck to all those entered in the ballot 🤞NB, just to add, in terms of the membership requirements, you will need to have been a fully paid up first claim member since May 2017. The rules can be seen below:.
6. London Marathon Places
The Club is allocated a place or places for the London Marathon. The number of places is determined by the size of the membership of the Club. These places will be allocated by Ballot.
To be eligible for entry into this ballot for the allocated Club place(s) members must:
Be a first claim member of the Club
At the time of the Ballot the member must be, at a minimum, in their second continuous Club Membership Year. The Club Membership Year runs from the 1st April to 31st March the following year. Part years prior to the first full Club Membership Year do not count.
a. Have paid their annual Club membership fee by the date of the AGM in the year of the ballot.
b. Not have run in the previous two London Marathons irrespective of their method of entry to the event.
c. Have never obtained a place in the London Marathon by way of a Club ballot place.
d. Have helped with three Yeovil Town RRC events between the Easter Bunny or first Yeovilton 5k of the year (whichever comes first) and the last Yeovilton 5k of the year. It is the responsibility of the member to inform the race director on the day of the event that they have attended and which role they were designated.
e. Have an entry form that states the applicant is a member of Yeovil Town RRC.
f. Present a valid rejection slip for the next year's London Marathon to a member of the Committee.
g. The Ballot will be drawn at the Awards Evening or other date to be announced by the Committee.
There is an expectation on the recipient of a Club place to show a commitment to the Club by training and actively participating with the Club following the award of the place.
The recipient of a Club place is expected to wear the Club colours when competing in the London Marathon.
Park Runs
Yet another 100 up at Monty today, well done to Ali and another great Club turnout in Club Colours.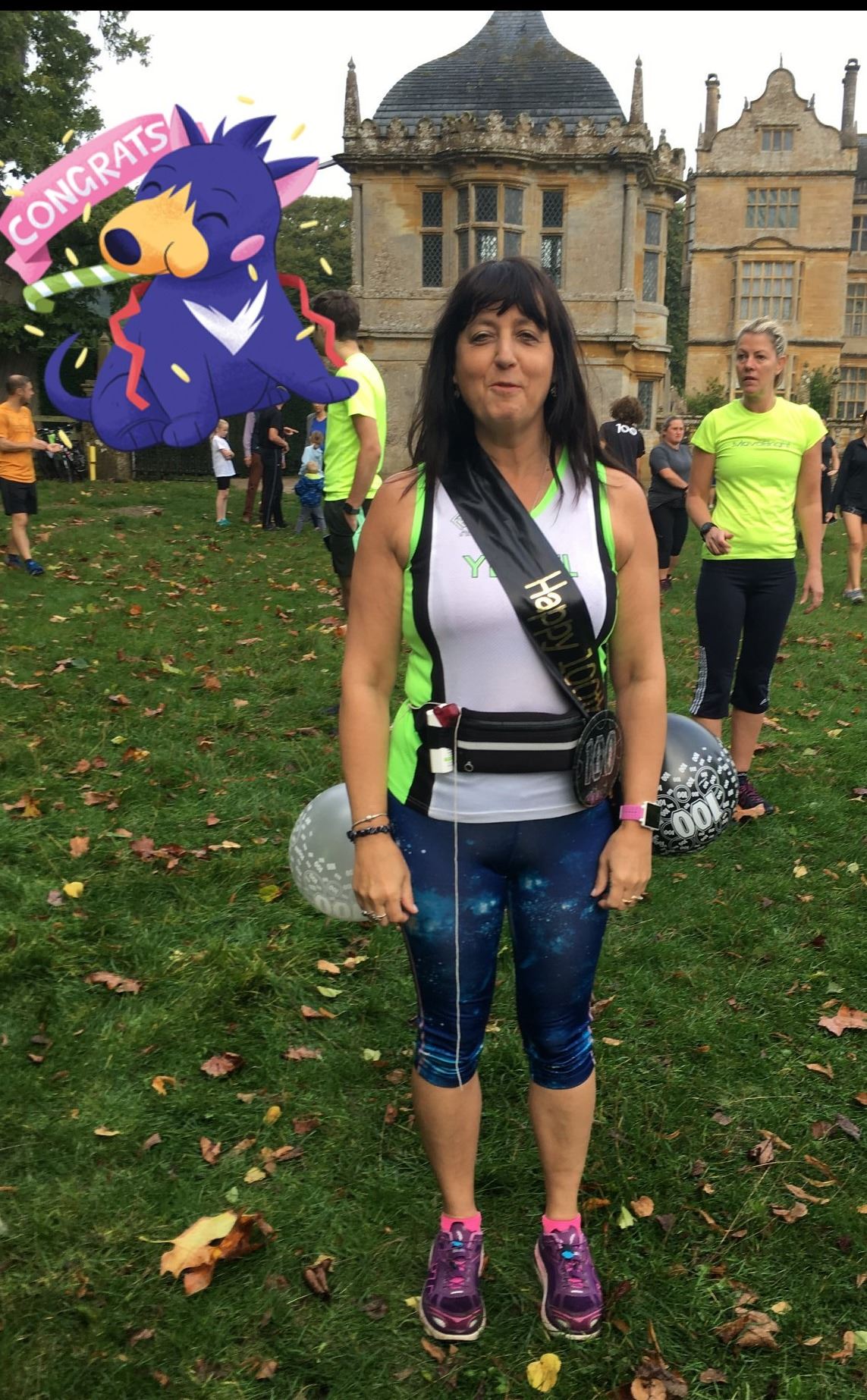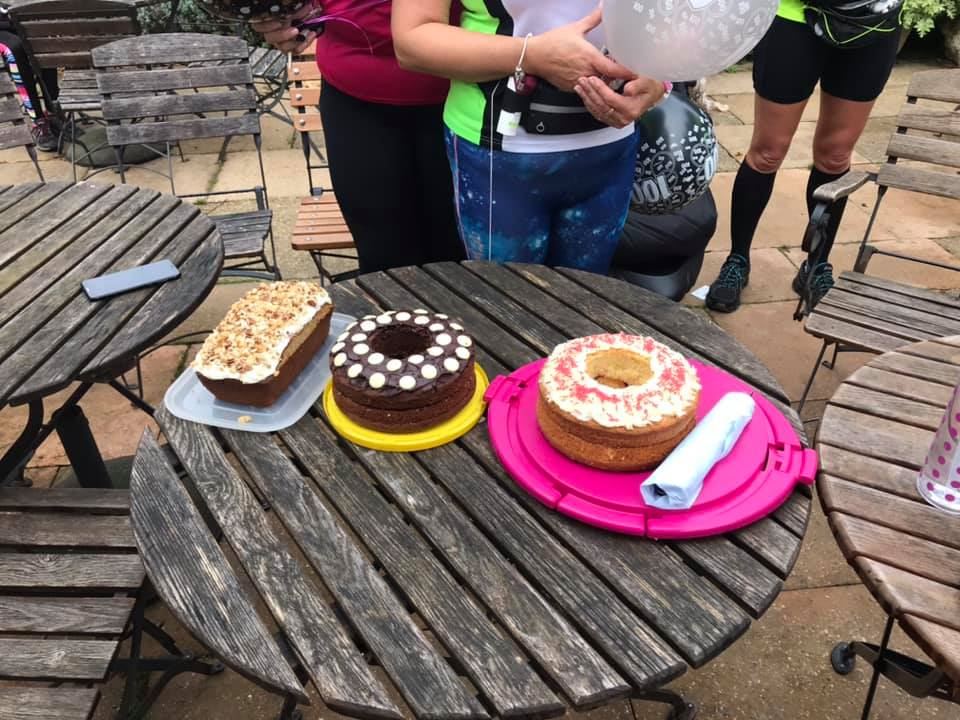 From Katie: Parkrun tourism. Whinlatter forest done. Recommend this one if you like self torture, love your calf muscles, love hills 😉😂😁 Stunning parkrun with amazing views but one of the hardest in the country. Very friendly team and other park runners.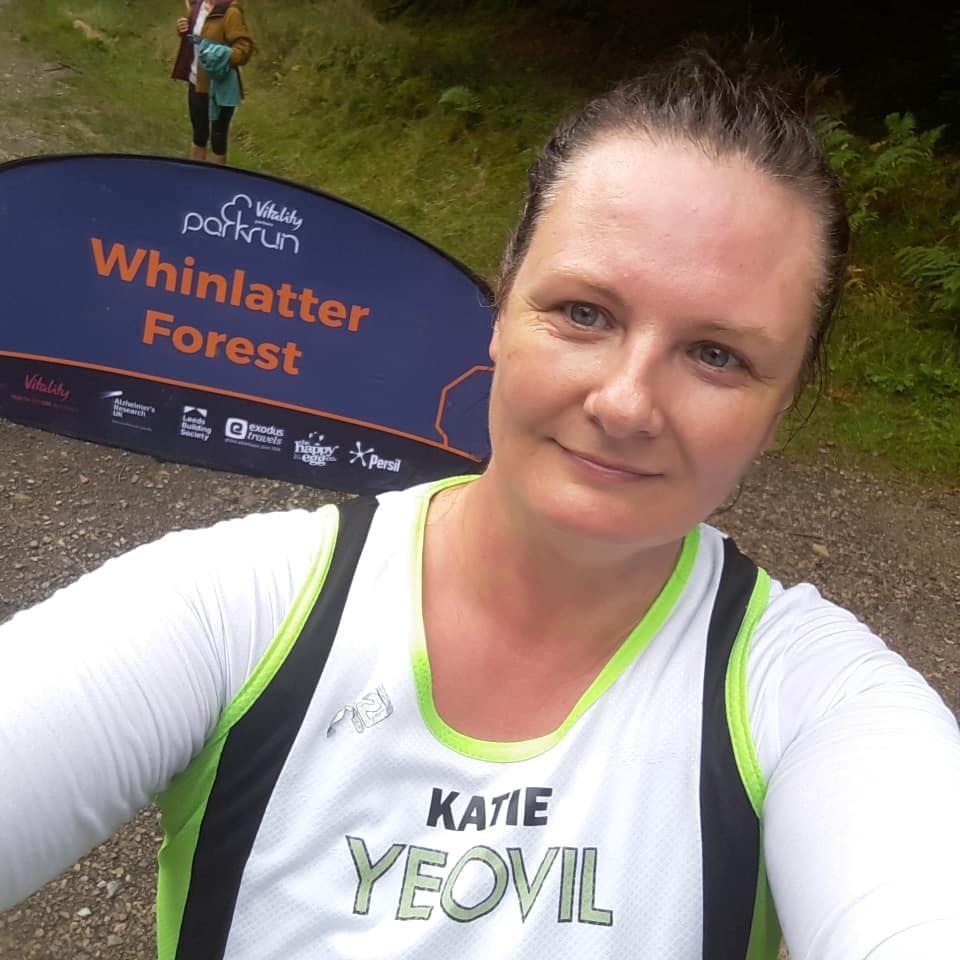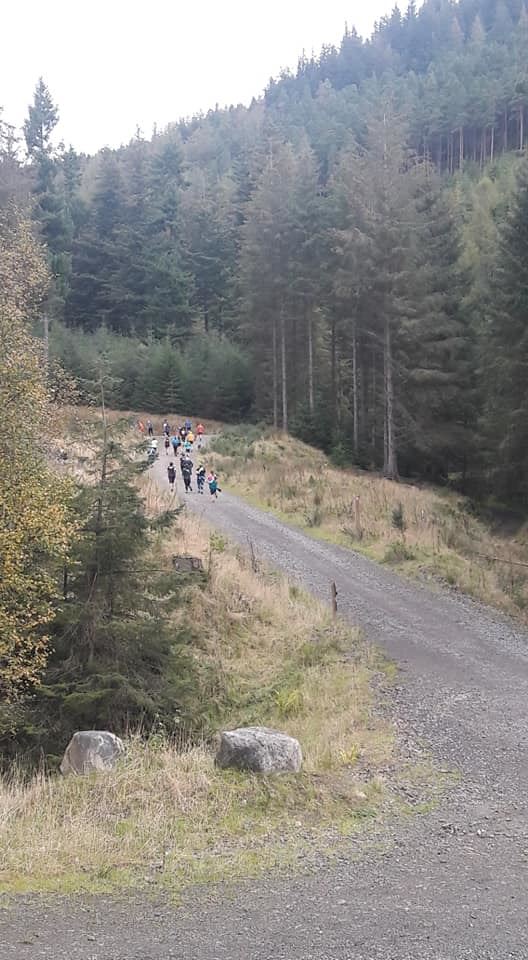 From Linda: Inverness parkrun completed. Got there with 10 minutes to spare! Nice 3 lap course. Very flat. Now relax ready for my 10k tomorrow.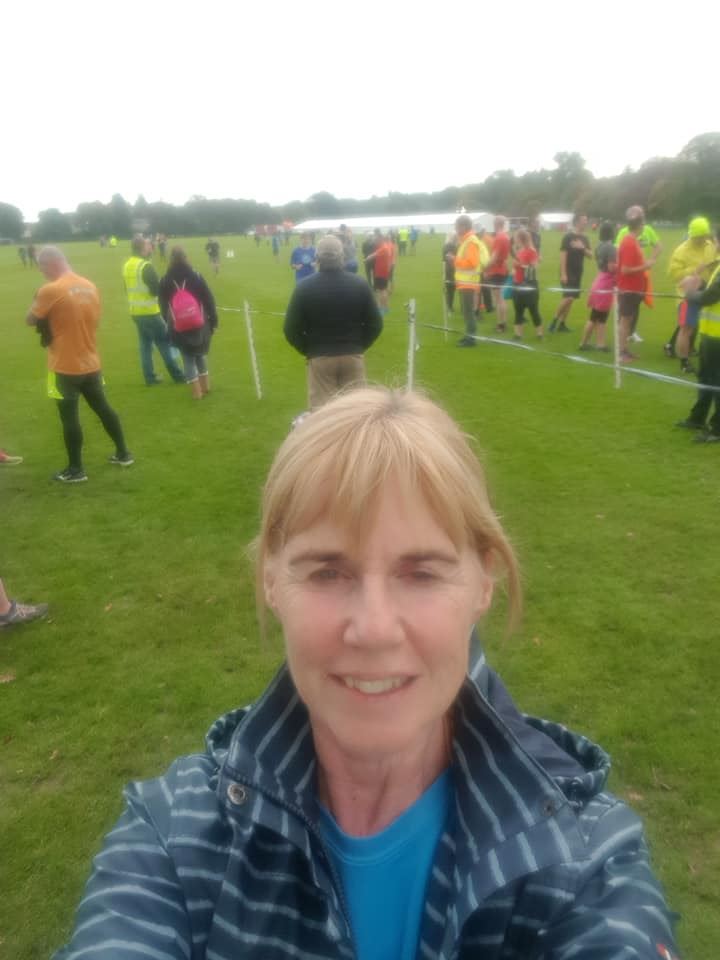 Marks Runs
PUB RUN – SHERBORNE (SKIPPERS) (3RD October 2019) – ISSUE 2
For the first time in many weeks it rained for the Pub Run. I had the pleasure of leading, and initially we all set off together in one big group. The intention was for the slower/shorter distance ones to break off at about 1.5 miles and go their own way. We started off running through the "west end" part of Sherborne using two long footpaths and came out onto the Bradford Road. Running back to the A352, where we separated, the faster group then continued northwards and crossed the A30. We ran through Sheeplands, crossed the Marston Road and ran down the narrow lane. We continued up the Sanford Orcas road, and reached the junction at Ambrose Hill. By this time it was dark. It was an uphill slog to the Golf Club where we turned right to run down Redhole Lane. This was a continuous gentle descent for about a mile. At the Bristol Road we turned left and ran up to the next junction. Turning right we ran down Castle Town Way. With rain, warm conditions, and misty glasses, it was necessary tonight to take great care in placing one's feet. We reached the A30 at the bottom and continued down a dark lane to the Oborne Road. From here it was virtually a straight run to Long Street and along, passing the brightly lit Ice Cream shop. We passed the Abbey via an arch and footpaths, then continued along Horsecastles back to the pub. We had an enjoyable 6.6 mile run in the rain tonight. Thanks, everyone, and Phil for organising the Pub.
This time with proper photos.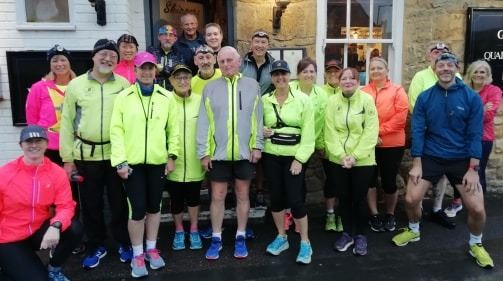 Released On 6th Oct 2019