Another 100
Winchester Half Marathon
From Malcolm: On Sunday 22nd September, I took part in the Winchester half marathon. Ten minutes before the start the heavens opened and we were drenched before we started. After about 400 metres of winding and narrow streets we set off up a hill and continued climbing for about two miles after which the course was a gradual downhill and then generally flat. At the first drinks station, the water was given out in small sealed tetra packs, which I had difficulty opening. Although this is probably an attempt to reduce plastic bottles, I was not impressed with them.
The race was won by Peter Concannon in 1:20:24, which was probably a reflection of the conditions. My race time was 1:53:06 and my chip time was 1:52:30 in 428th place in a field of 1364. Much to my surprise and delight, I was first in the male vet 70 category.
Awards Night
The Awards Night is now up and running, £55 for a member and partner, and £25 for a member. If you and your partner are both members then Pay individually. Do your food then go back in and pay. If you have any questions then please pm me or ask on FB.
Read the menu for a full description if you need to. The link to those that won an award last year, you do not have to vote on all the awards if you are not sure but please vote.
From Tim: Over a hundred runners turned out including seven Yeovil Town RRC members on a route I was told was undulating. It had two long hills but the saying goes what goes up.....
Ed Bud said he struggled, after a late-night, but was still first for YTRRC, 11th overall. Nicky and Simon Rowbottom had just come back from a running holiday and still managed to pick up their age prizes. All closely followed by me and Natasha Turner completing in under the hour. Catherine Parker-Johns and Sharon Hardy made it in just over the hour. We also had a YTRRC wannabe Rebecca Burton. Great running by all on a tough course.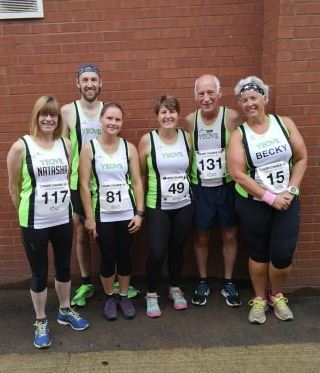 Heartland Marathon----------OR NOT
From Marathon Mike: The plan this weekend was to tick off Nebraska on our 50 State Challenge. So we flew 1500 miles to Des Moines, Iowa on Friday evening and then drove 150 miles to Omaha, Nebraska yesterday. First disappointment; we learned at packet pickup that the course had been changed due to severe flooding of the Missouri river and would be 4 loops of roughly 6.5 miles, all on hard trails and no longer passing through the city. But we would cross the river into Iowa and back 4 times on supposedly the longest pedestrian bridge in the country with great views up and down the river. Saturday evening brought thunderstorms and heavy rain which continued all through the night, we walked in bin bags from the hotel to the start at 6:30 in the dark this morning (Sunday). The race started a few minutes late, water had drowned the p.a. system and the wind was now blowing at 15-20mph. It was miserable from the word go, and particularly exposed crossing the bridge which is 1,000 meters long and 20 meters above the river. We ran a couple of miles on the levee alongside the river which would have been very pleasant on a nice day, but the extent of the flooding was very evident to see with pumps running along the course. At the turnaround (about 4 miles into the run) we were advised that the race was being abandoned due to the risk of rising floodwaters and lightning. So we ran in the strong wind and torrential rain to the end of the first lap and were back in the hotel by 8:30. Very disappointing, but it is what it is. So, what to do until tomorrow? Probably a brewery tour!
Sheffield 10k
From Kev D: Weekend away in Sheffield , Sheffield Hallam parkrun & Sheffield 10k ... torrential rain on start line ... and then 4,000 plus runners tackled the out and back undulating ( Hilly) streets of Sheffield .. despite rain there was wonderful Crowd support along the route .. rain stopped soon after start .. some challenging uphill had the benefit of fast downhill sections .. but slippery in places .. won in 30:44 im Happy with 41:59 ( Strava) official 42:00 . 143/ 3872 7th in A/G.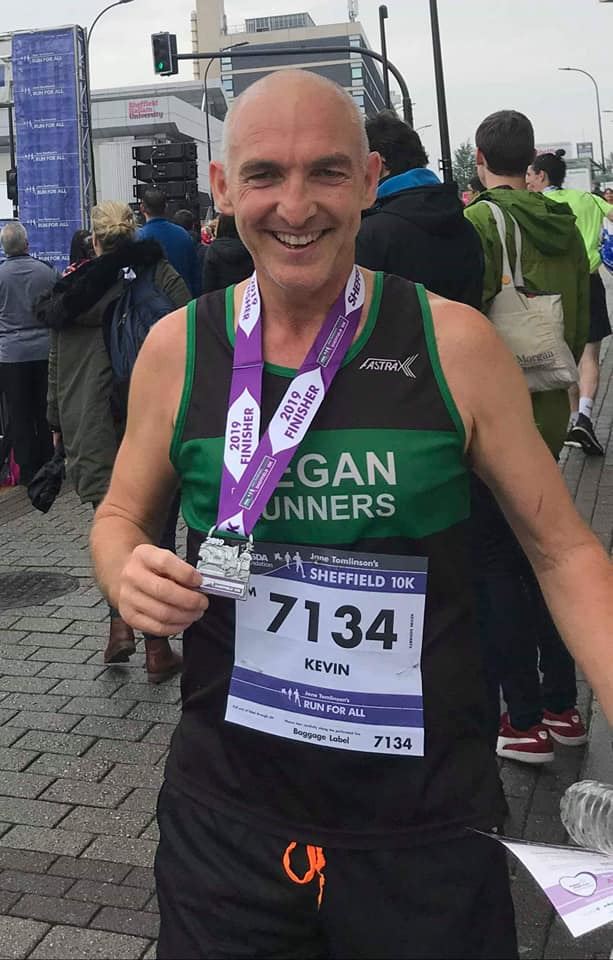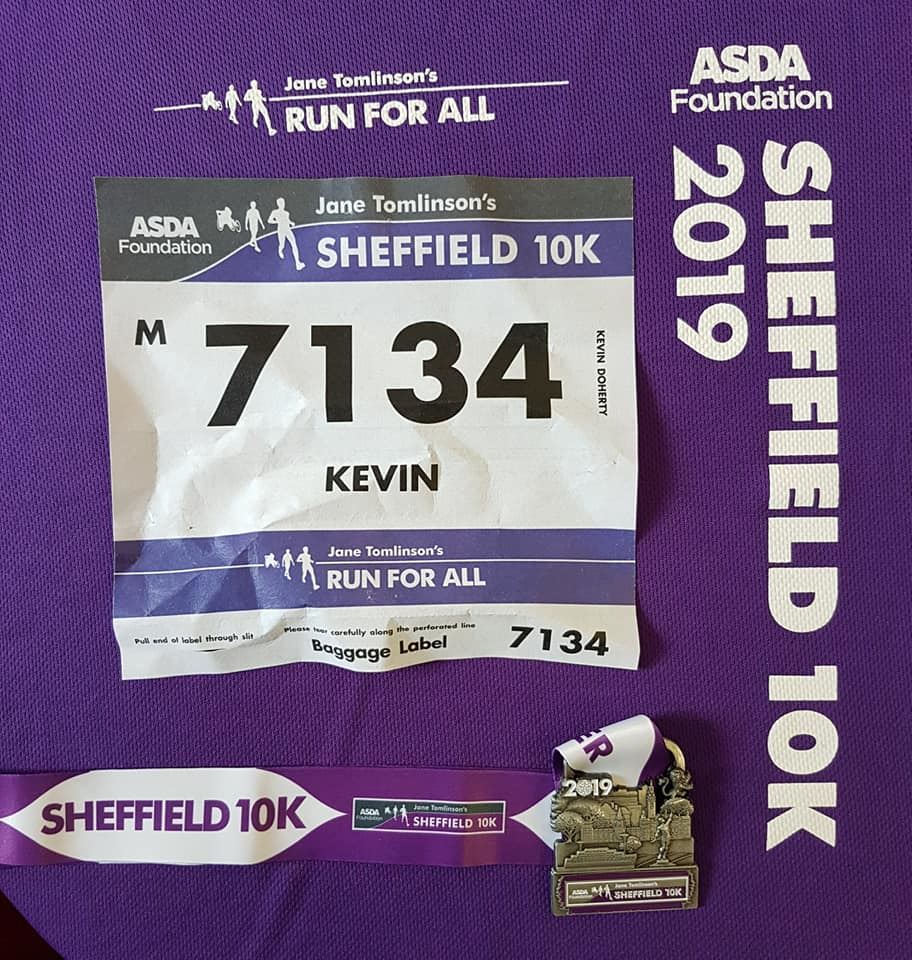 Club Championships 2019-2020
The Rules for next season's Club Championships have been updated on the website so please read the document carefully to enable you all to benefit from being rewarded with many points. Hopefully, the new format will encourage all members, new and old. This is a good motivational tool to help you to continue to enjoy running, including the encouragement and social side of meeting like-minded people (with a bit of competitive banter too I am sure). The last page of the document shows the races which are included in the Championships. Click here to view them.
Melles Scenic 7
From Linda: Mells Style(ic) 7....Mells scenic 7 to be corrected! Only 5 YTRRC members turned up for this race. Tina Hewitt ran for Crewkerne. Got there nice and early with the safe delivery of the big yellow clock, then off with a cuppa and the usual queue for the loo. Well depending on who you spoke to, this course is a love it or hate it. I opted for the latter but it was beautiful and would have preferred to run this in the dry. The course had everything thrown at it. Road, forest, fields, trail and too many styles. Not only was it a running event I'm sure horse jumping, skiing, surfing, limbo, rock climbing were all part of this. Very slippery underfoot, a lot of trip hazards and low branches to be avoided. Depending on where you were on the course we all gained 2lbs of weight due to mud! I opted to do my own race as I was chasing points for the Somerset Series and some of you may already know I've cracked my ribs last year tripping over roots so I took it somewhat easy! However, I didn't realise it was the YTRRC Championship race as well. Michael Shead was first YTRRC man over the line, well done him. Helen Nesbitt was first followed by me and then Samantha Lloyd. I think we all done a decent time and all came in without injuries.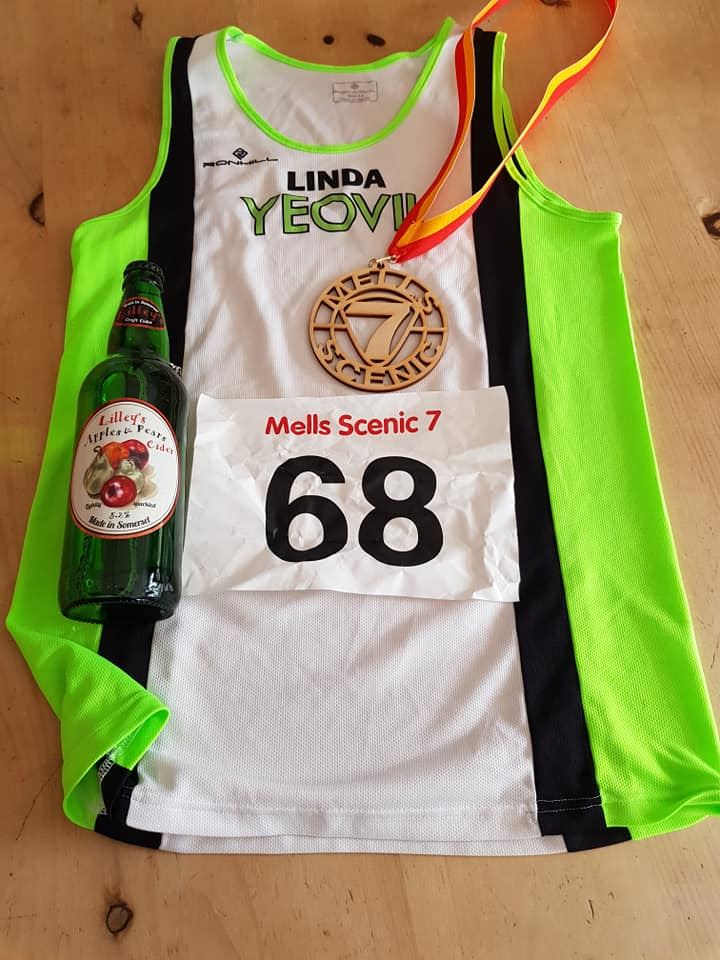 Park Runs
From Linda: Thank you, everyone, who came or sent messages about my 100th parkrun today. You are all amazing people! Thanks to Stephen Warren, Joanna Henley and Triss Samuel for the banners and balloons. Steve Membury for taking good care of the cake and setting it up. I hope everyone enjoyed the cake. A big apology for not saving a piece for Richard Dodge 🙄. Thank you all again, you were all amazing xx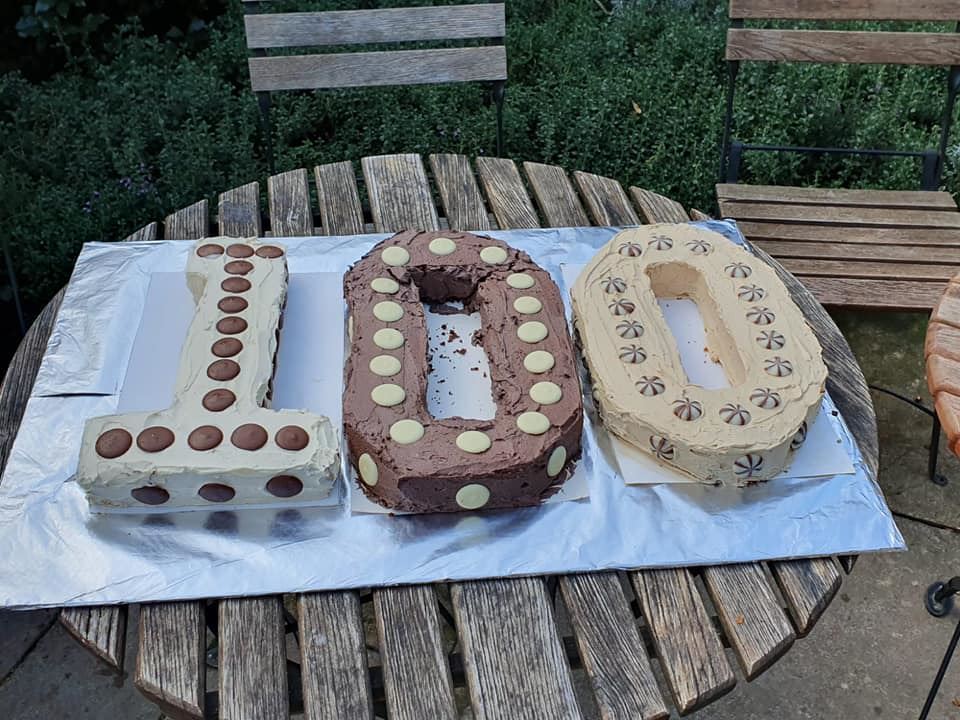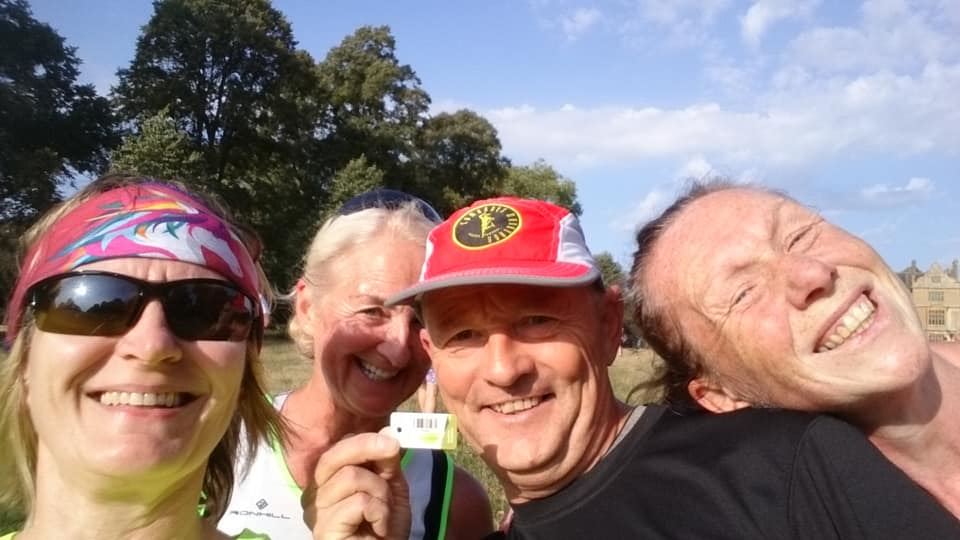 I was happy with my jog round Monty today with the Run Police to stop me going to fast, thanks to Jo and Tris for the lift
From Lindsay: Well, I did it and with a hangover lol. Thanks for having me Minehead park run. I tottered off, leaving the rest of the party-goers in bed lol Debra Crabb Kelly Joanne. It was a beautiful morning and a nice flat run by the sea. It was a couple of ups And backs on the seafront and got recognised by a couple of people for the Yeovilton 5k. I had to wear the tutu as it was 80's weekend at Butlins. I was the only Yeovil runner and was 47th place out of 119 runners. Now to get back on it lol xx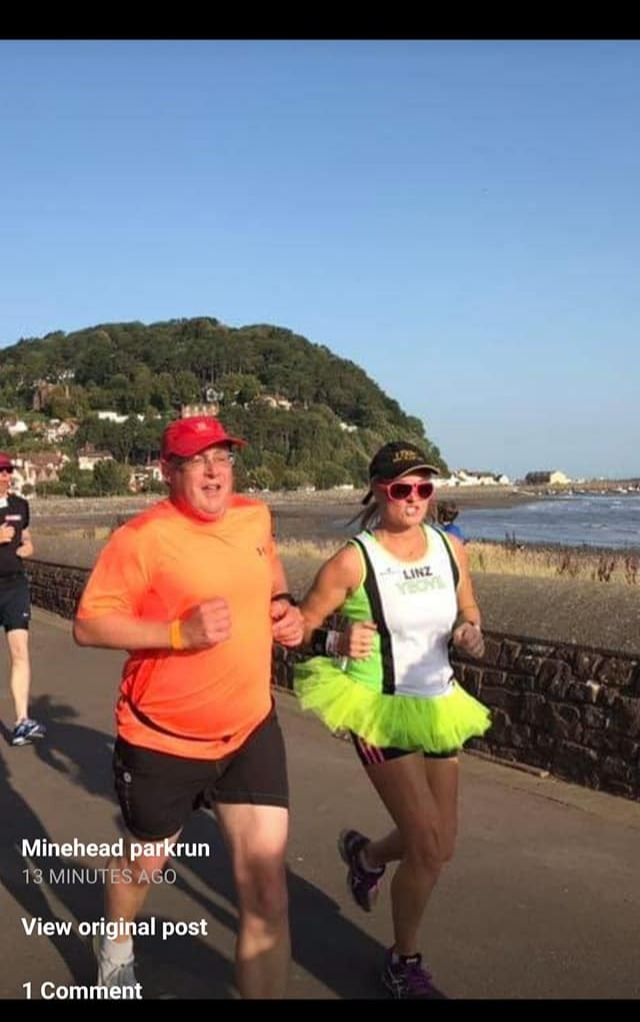 From Lesley: Mountbatten School parkrun completed this morning. Flat 3-laps on the school's XC course. A few hairpins to encounter but a nice route. Lovely sunny morning for it too. Sorry I couldn't be at Montacute to celebrate Linda's 100th but I thought of you all while I was running.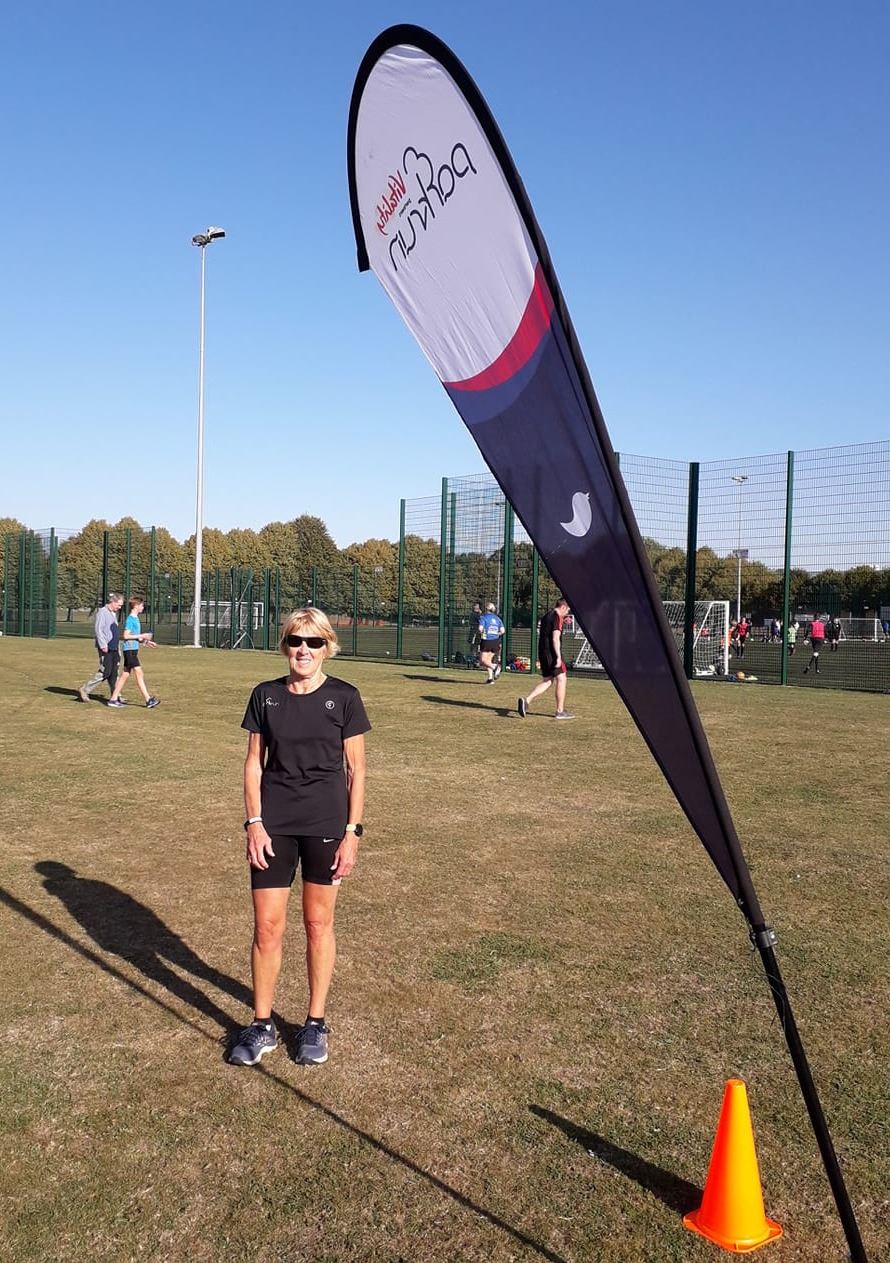 Weston 5 miler
From Ali: Weston 5 miles tonight a lovely run along the promenade with the sunset 🌇😍😊🏃. Well done Katie who has been a poorly girl xx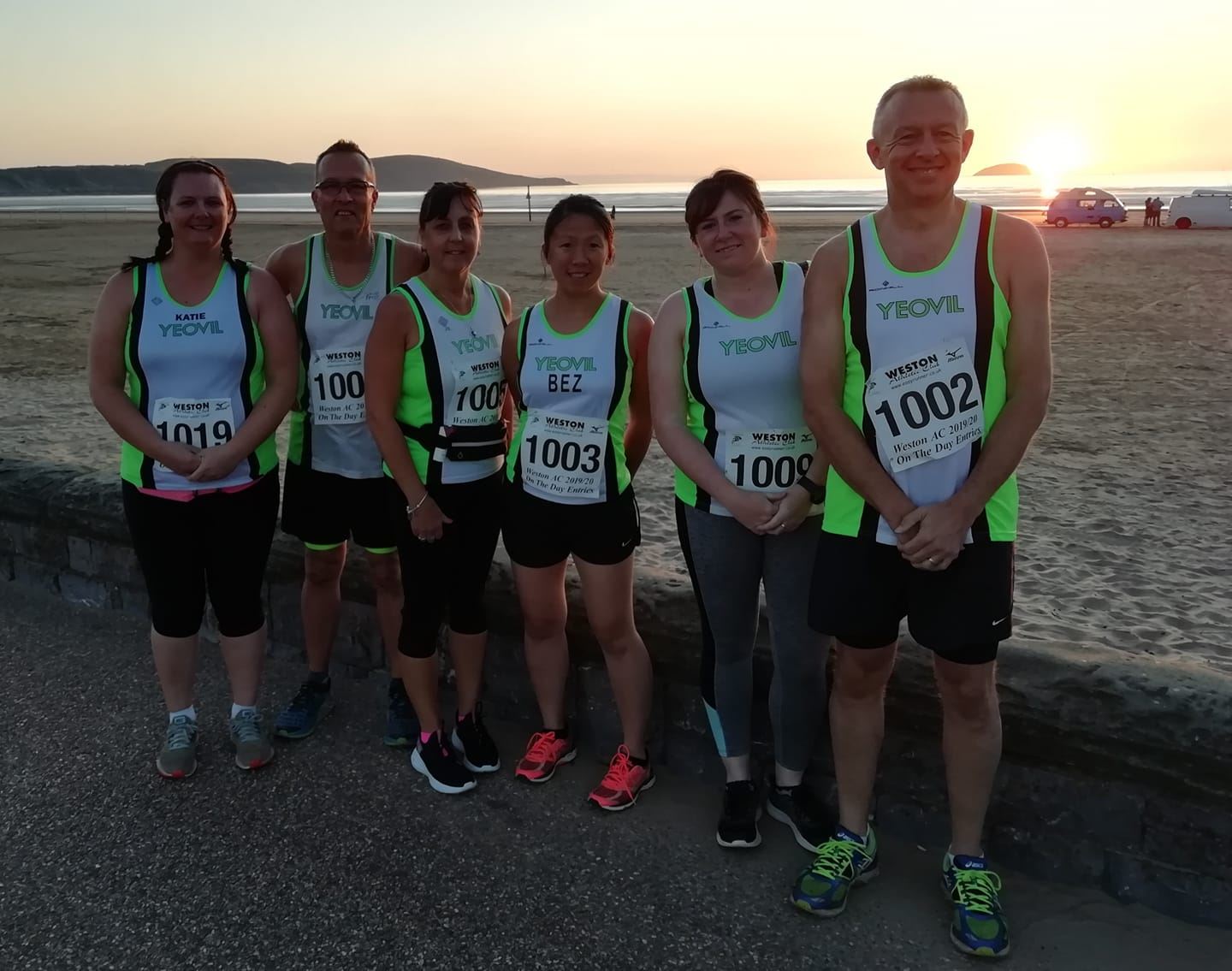 Marks Runs
PUB RUN – MELBURY OSMOND (19TH September 2019)
There were ten of us tonight in the main group (Jo, Linda, Louise, Sue, Tony, Steve, Lindsay, J.C. June, and myself). We ran from the pub on the A37 near Melbury Osmond, the name of which I've forgotten. I planned a route earlier with the main objective of avoiding having to go too far along the A37 for obvious reasons. Also, without having done a recce, avoiding too much off road, because you never know the state of the vegetation, and it is also easy to make navigational mistakes. In the end, I went for a route out to Chetnole, and back. We left the pub and ran across a ploughed field. I thought we might have got a bollocking from the farmer in the tractor, but he wasn't bothered. We continued across two more fields and reached the lane at Stockwood. Turning left we followed the lane over the railway line and reached Chetnole. Turning right, then left we came to the first ford, which was deep, but fortunately had a side path. At the end of the track, we turned left and ran north. I made the first error turning left too soon, and had to make a revision to the plan. At a junction I made a second error due to miss reading the map. However, we reached the church and it all became clear again. We turned right, and right again, and came to the second ford, which again had a side path. We turned right, and right again, and ran down a path between old houses. At the main street, we ran south. A few of the village people spoke to us in a friendly fashion as we passed. At the junction, we turned right and ran back the way we had come up. As it was beginning to darken, we reached the off-road bit. With head torches out, we ran the three fields back to the pub, alight in the distance. Total distance 5.5 miles. Thanks all, and thanks to Phil for organising the pub. Thanks, Linda for the photo.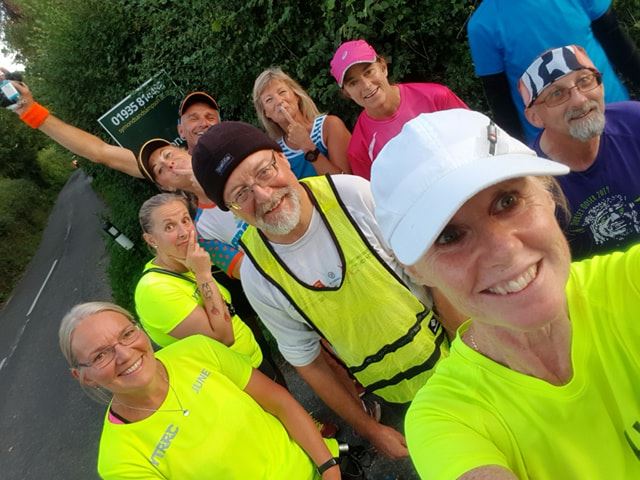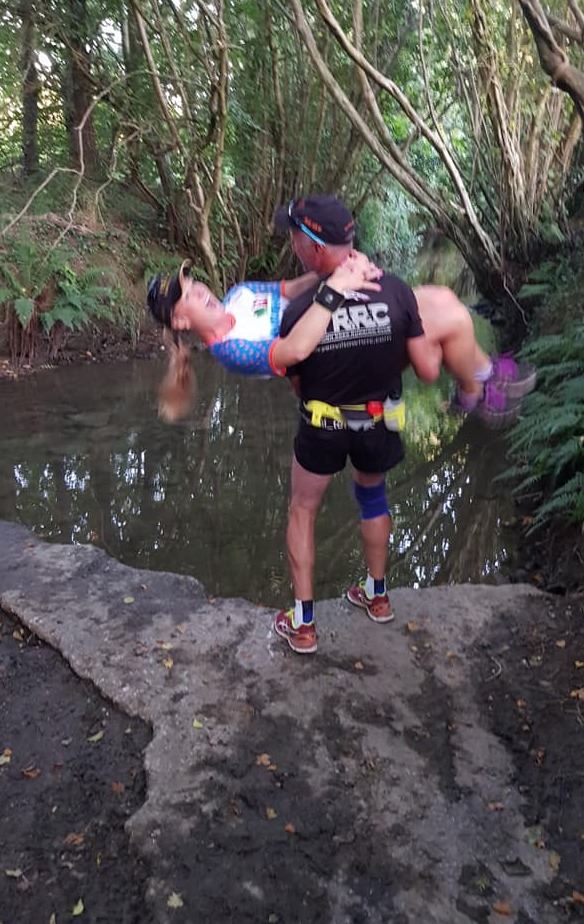 Released On 22nd Sep 2019