Amsterdam, Weymouth and Portsmouth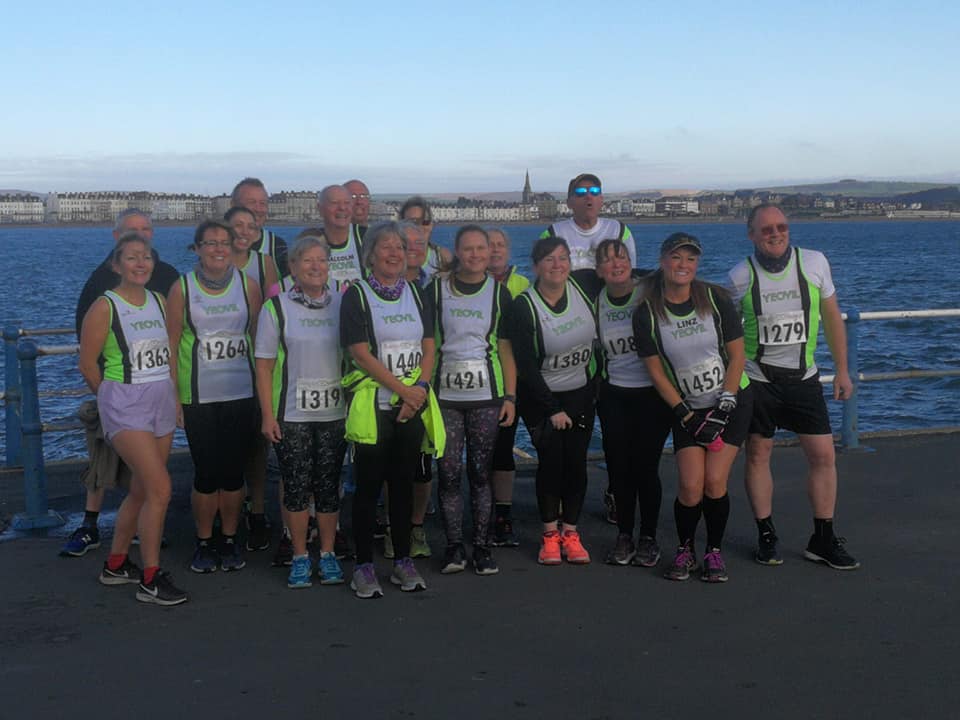 Remembrance Day Full and Half
Ok, this is getting bigger than Ben Hur, we now have 31 runners on the Coach with at least 3 making their own way so 34 runners at the moment so a great turn out. Timings for the Coach will be out next week but hopefully from the NHS Car Park, we used for the Bristol Half. We might need Cake so if anyone going can help that would be great.
I think we had a few at this race for the 10 miles needed for the Hat. According to the results we had Stacy Black first place for the Club, Dave Gillard second then Marie Lockwood, Murray Hawkins, Liz Diamond and Lauren Langdon. No mention of Jo Henley ....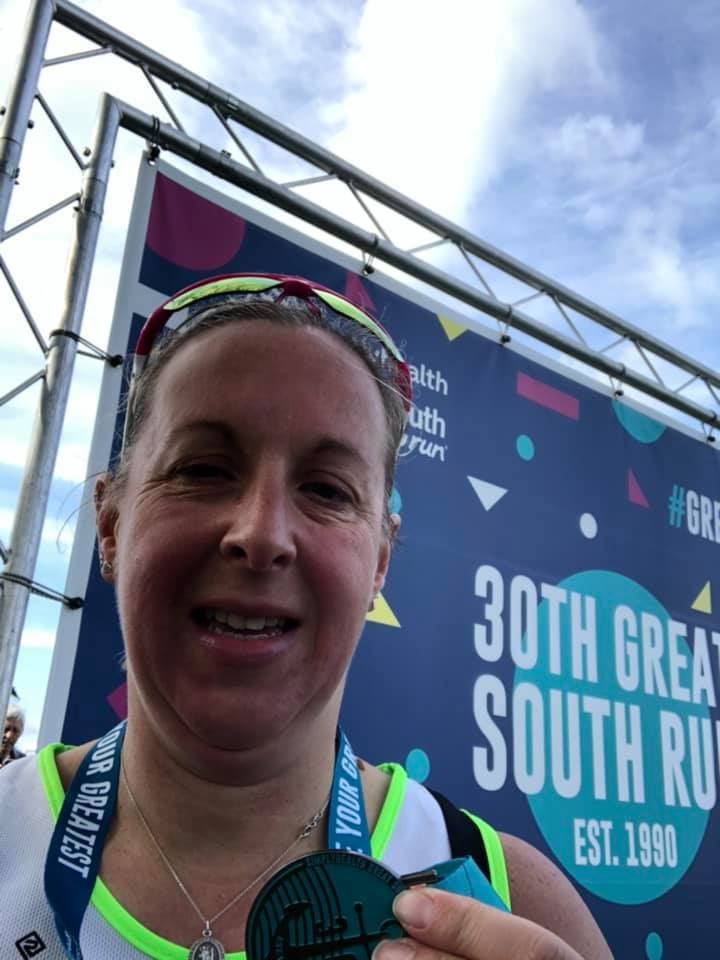 From Dave G: Saturday saw Liz do the Canine race with Jake and I did the 5km, I started off a bit to fast and suffered for it towards the end of the race. However, I was really pleased with my time which was a PB for 5k distance of 25:38 so I knocked a minute or so off my 5k time.
Then today was the main event the 10 miler. Liz and I both started in the white wave but agreed we would not actually run together. I spotted the 1hr 40 pacer in the start pen and I decided I would run with them, I'd had in my mind at 1hr 40 would be a great time as it would be faster than my 10 mile PB on that course.
The pacer's went off like a rocket at the gun, and I dropped behind them as I stuck to what felt like a pace I could stick to all the way around. I caught them at mile 4 and ran with them till mile 6 when I started to pull away. Instead of the usual headwind along the Seafront, this year it was a tailwind that pushed me all the way into the finish crossing the line in 1hr 36 minutes which was 6 minutes under my PB on that course.
Liz finished in 1hr 48, we both bumped into Jo Henley I crossed the line with Jo which was great to cross the line with another Yeovil runner and Liz had a quick chat with her as Jo was doing her warm down.
Another excellent weekend running. A really great event with closed roads and great encouragement from the crowds and perfect weather for running.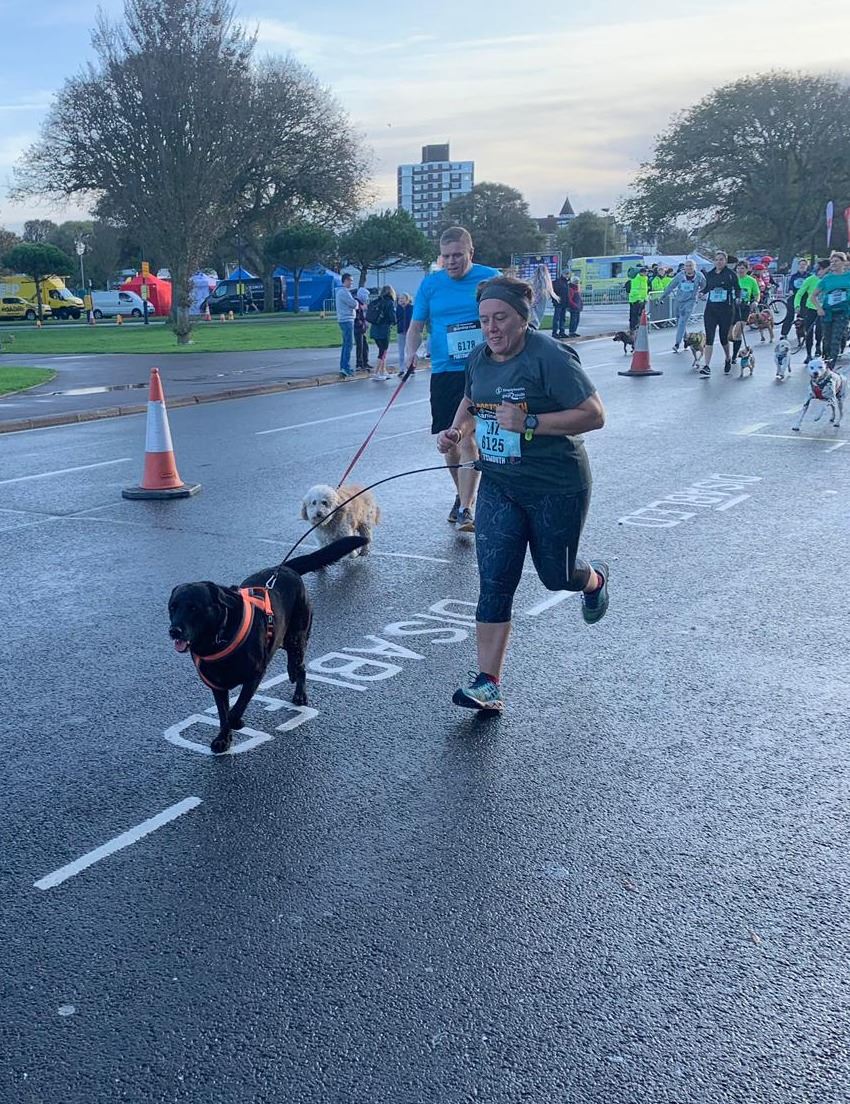 Bilbao 10km
From Ben: After a successful event last year which was still my PB, I decided to give Bilbao 10km another go on what would have been my Auntie's 59th birthday - she's still a continued inspiration for all my sporting endeavors. The weather forecast wasn't great but being used to rain I was determined to use this to my advantage. Whilst warming up I looked around for fellow Yeovil runners and disappointingly couldn't find anyone. I made my way to the front row and shortly afterwards the elites joined in. The music from the live band was so loud that I was glad when the electrics went, however, this turned into a short delay because the race officials didn't know how to proceed. A manual starting gun and some pyrotechnics later we were off. The first 2km were incredibly quick around the football stadium and into the town. Settling into my stride the rain eased at 4km and by 5km I made the decision not to look at the elapsed time on my watch for fear of a psychological backlash. The crowd were absolutely amazing, just as I remembered. I really had to dig in between 6km and 9km as I was on my own whereas last year I had other runners to slipstream from. The last kilometre is so good, the best 1km of any race I've competed in. A negative gradient was just what the doctor ordered and I chased down the guy in front. A new PB by 18 seconds of 34:30 and my unofficial first British Athlete title was retained. Time for some recovery and reflection before some XC fun!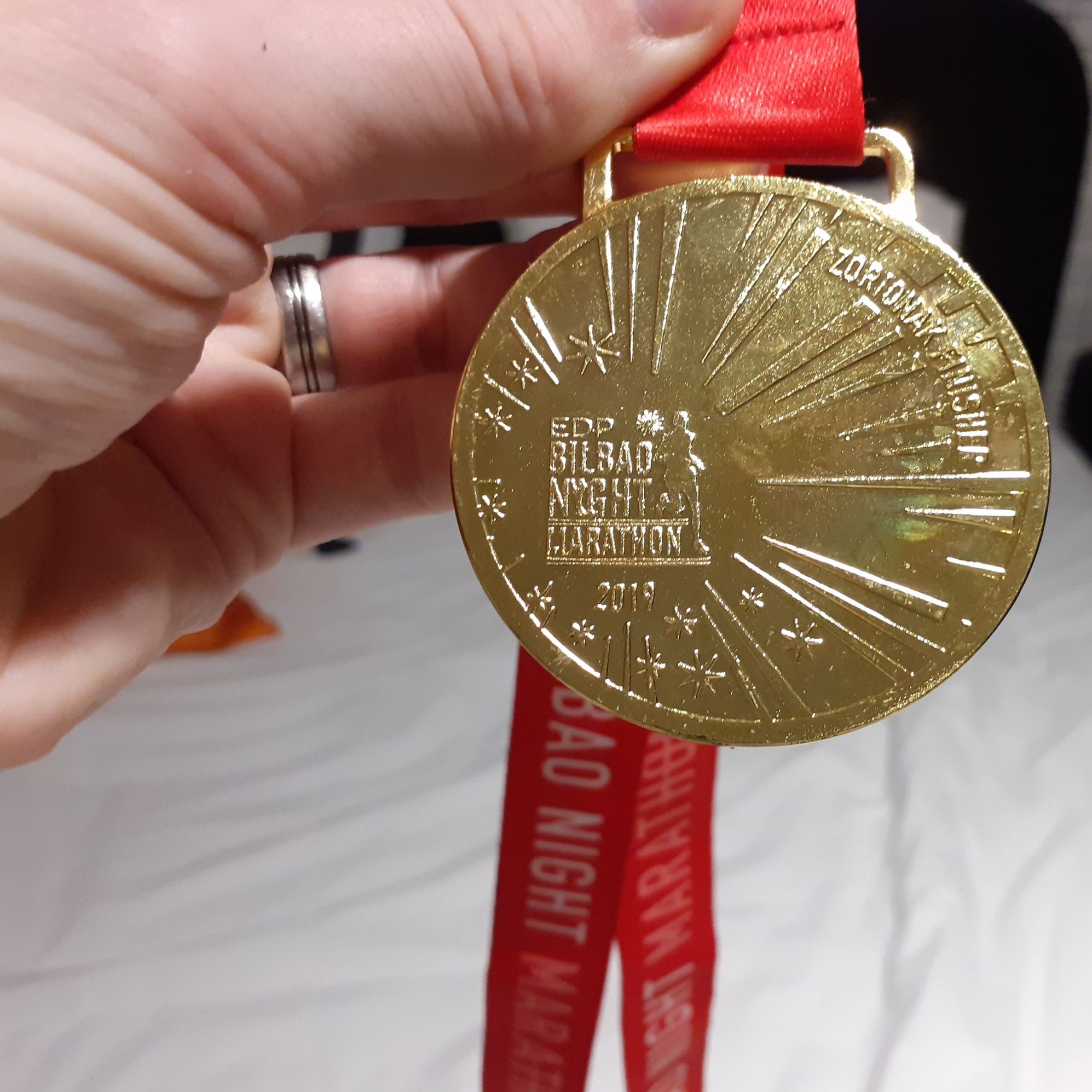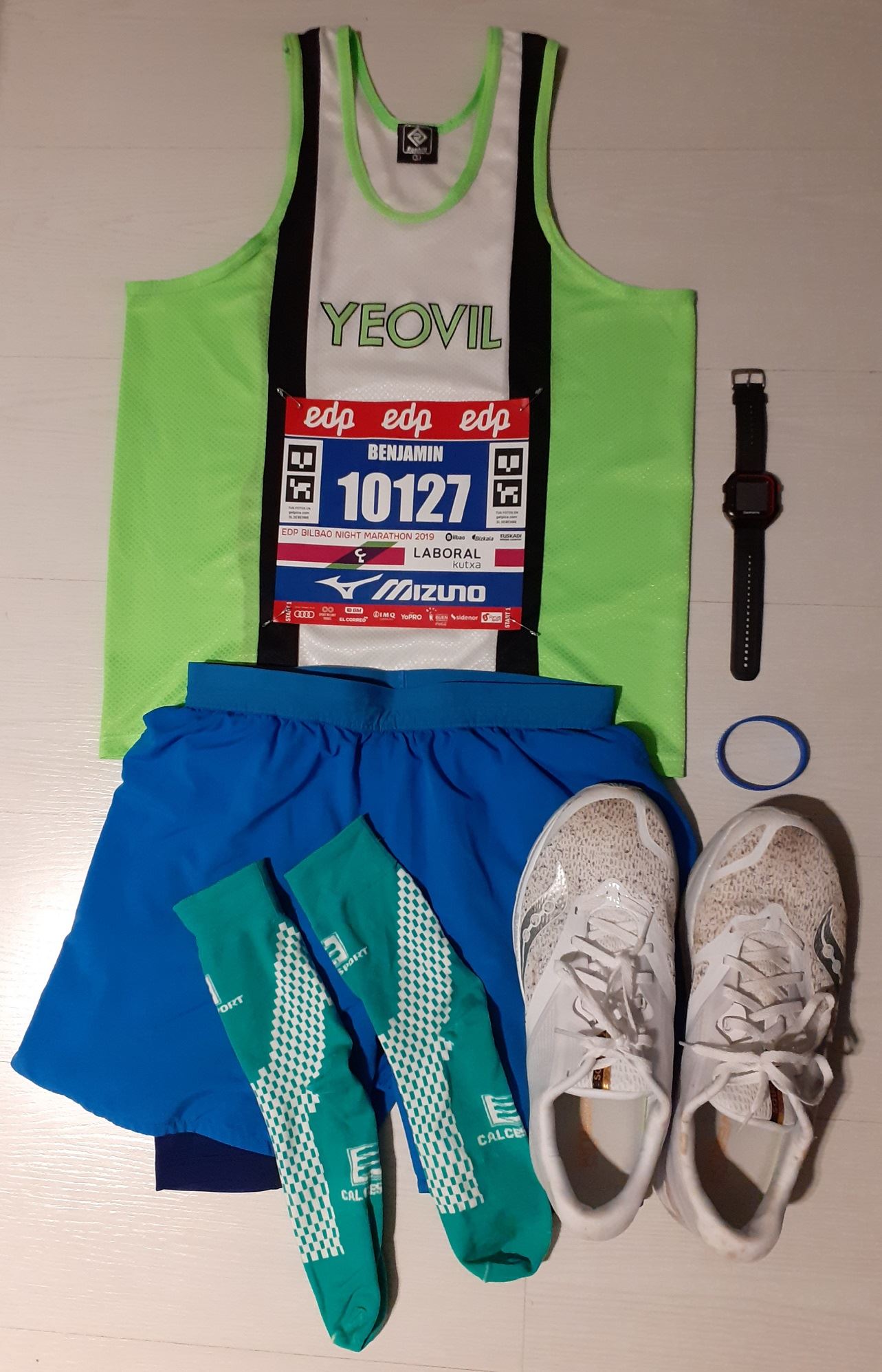 Weymouth 10m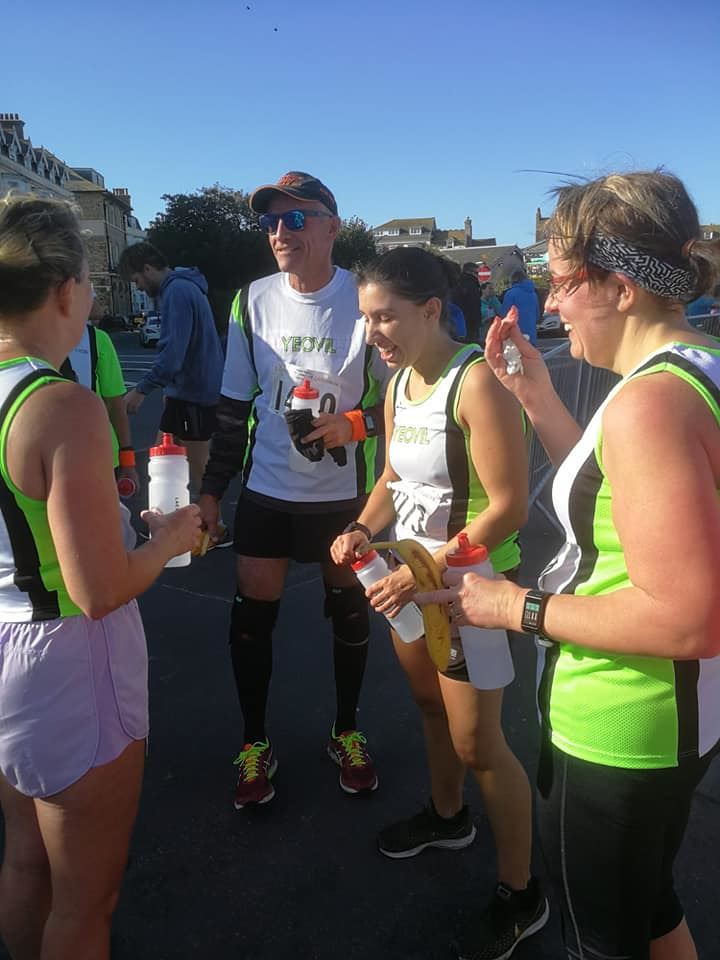 From Donna Reeves: I think there were about 23 of us from YTRRC. We started off with Lyndsay asking someone to take a photo of us on the steps. Then we were all asked to go down to the start where someone else wanted to take a picture of the whole group. We then tried to listen to the race director but as I was going to be know where near the front I wasn't too worried I couldn't hear him. We had a lovely breezy run along the promenade before hitting a very steep hill (Bowleaze coveway) before running downhill then through a caravan park where there was a water station. We then had to run along a muddy track then uphill then down and then they made us do Bowleaze coveway again!! after that it was a run back along the promenade to the finish. Our lovely Alison and Rob supported us along the route. Many people were shouting out well done Yeovil. I couldn't tell you who was 1st Yeovil back.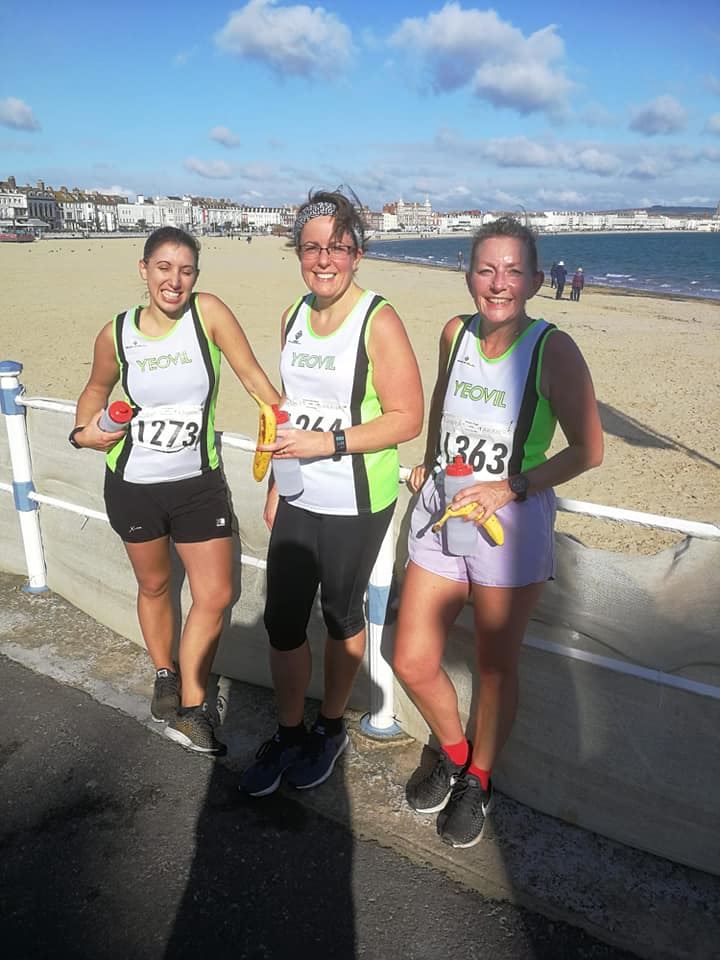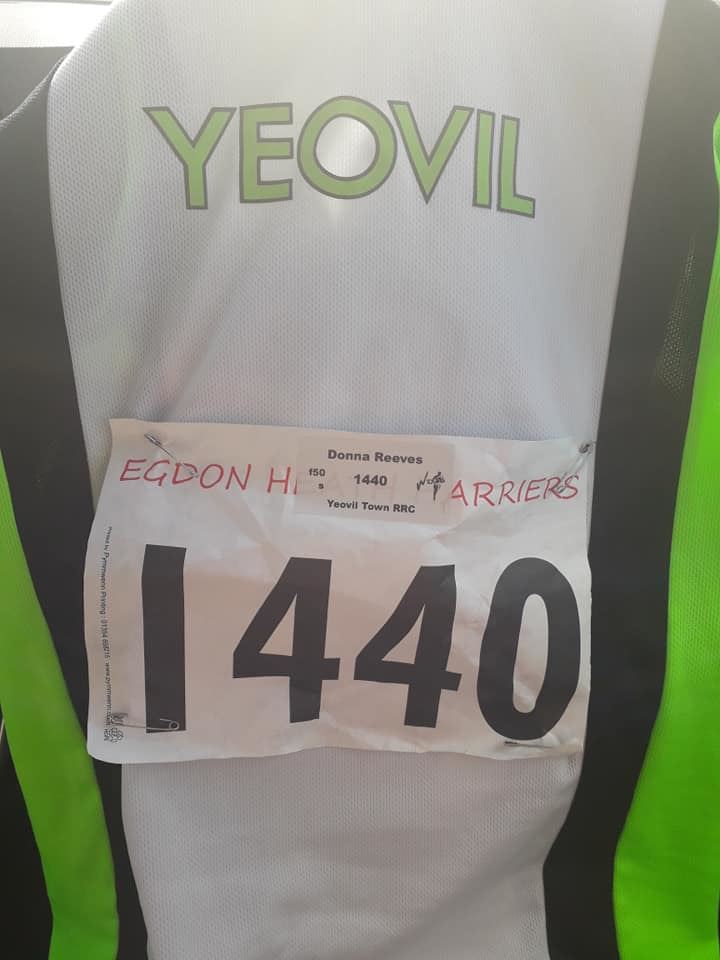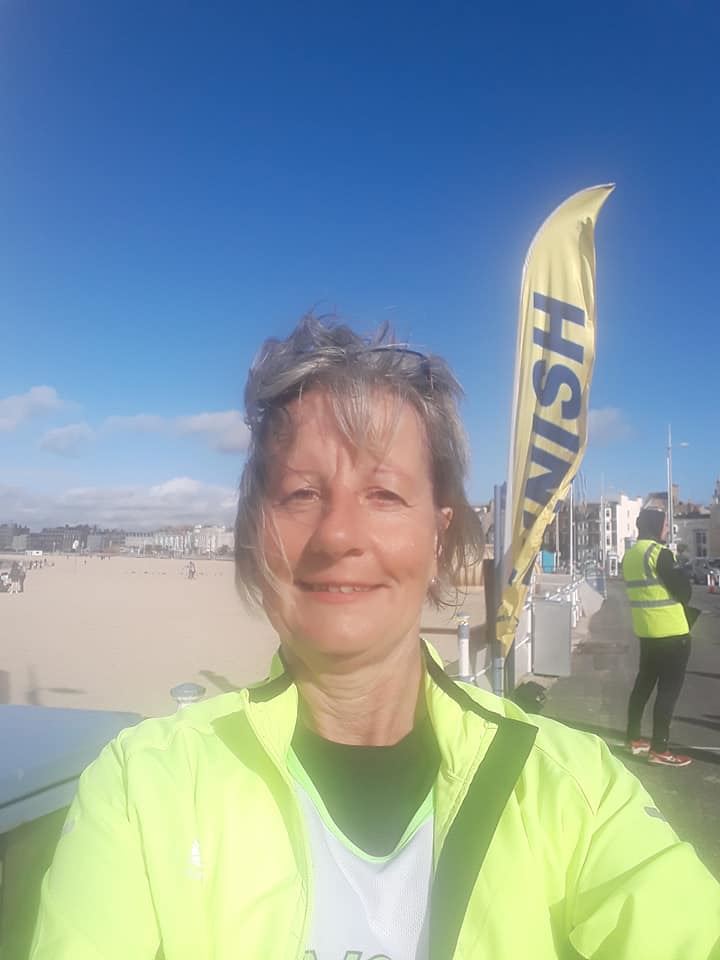 Amsterdam Marathon
Today we had 5 YTRRC runners at the Amsterdam Marathon. Not had a report yet due to them visiting the Red Light District, hopefully they will be back in time for the Awards night. Some great running out there so well done all.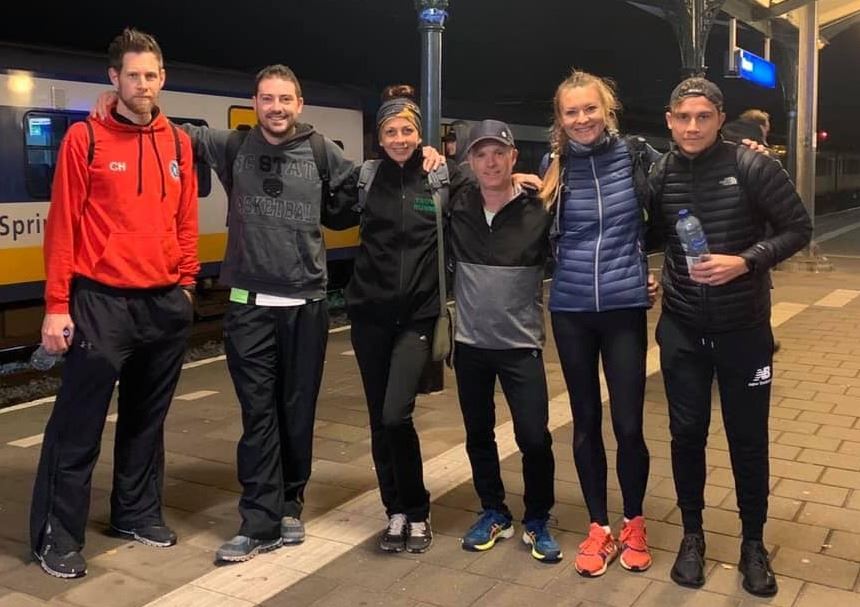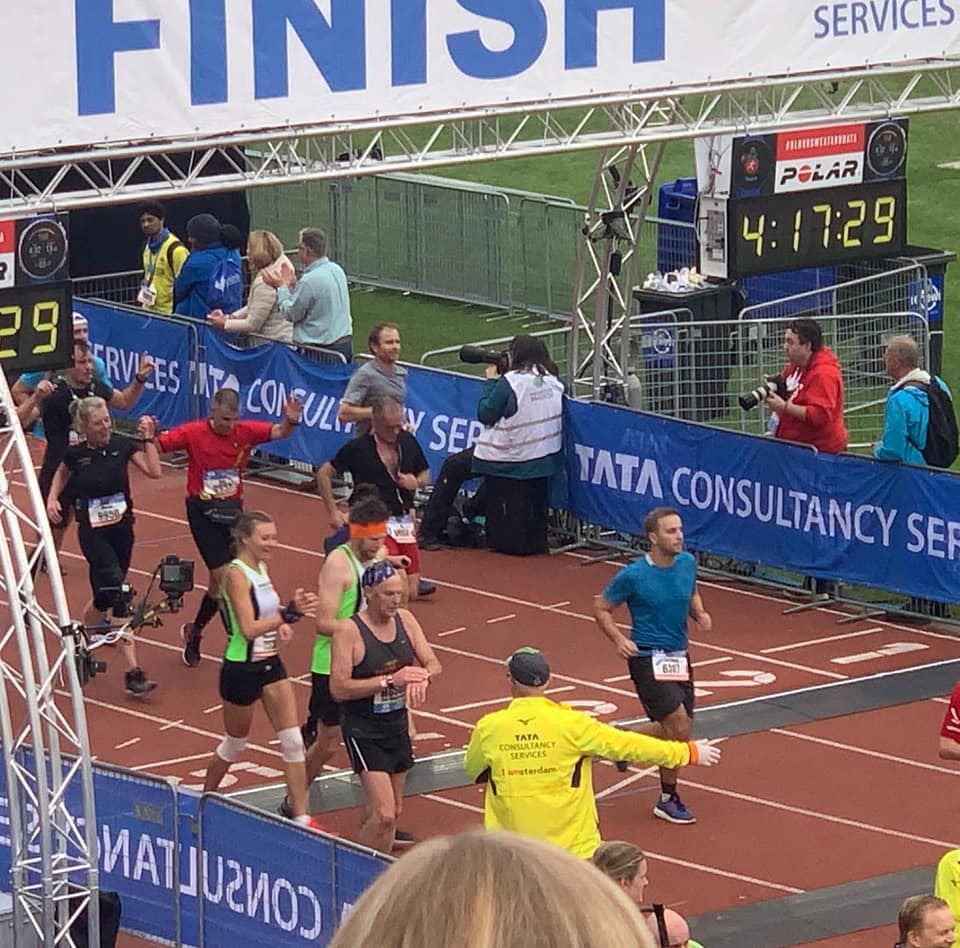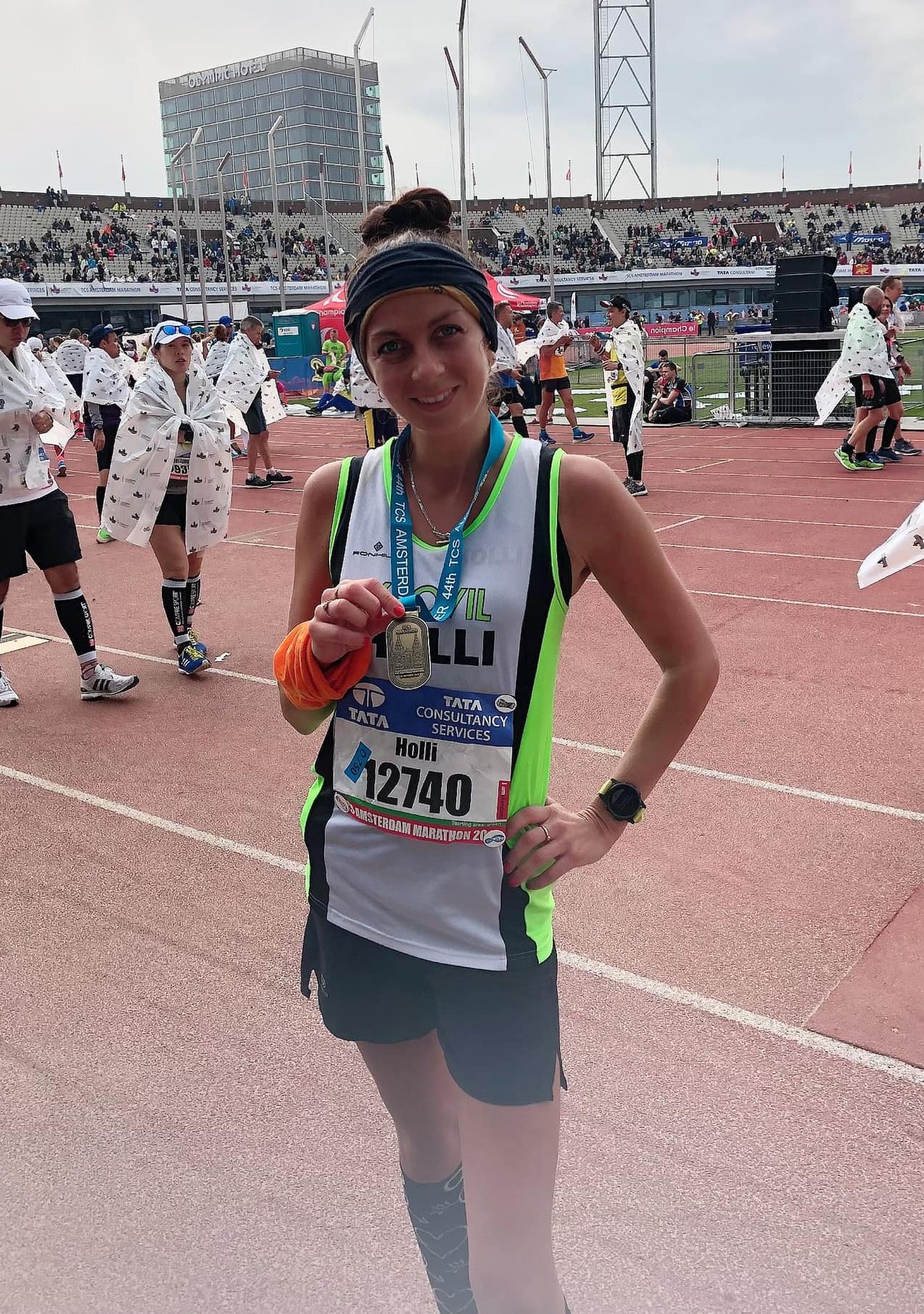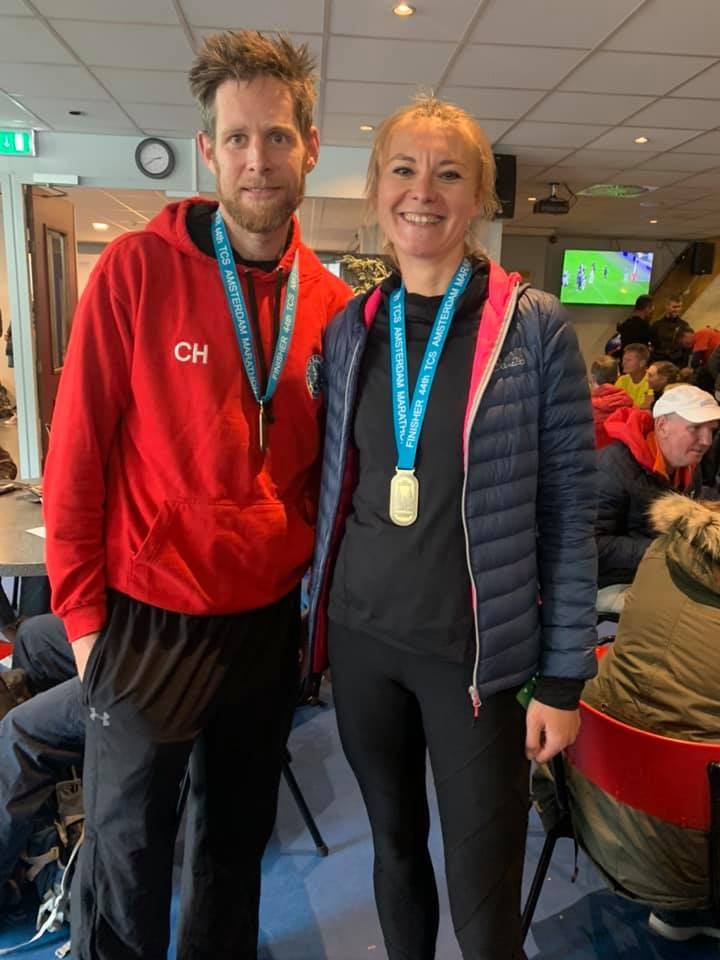 Yeovil Aquathon (200m swim, 5km run)
From Kirsty: A small field of athletes (28) assembled at Nuffield Health Yeovil for this event. We swam 10 lengths of the pool. The run route was to Goldenstones then up to the Pen Mill Hotel and finishing outside of Nuffield. On completion, we received a medal and 'goody bag' from TRIUK.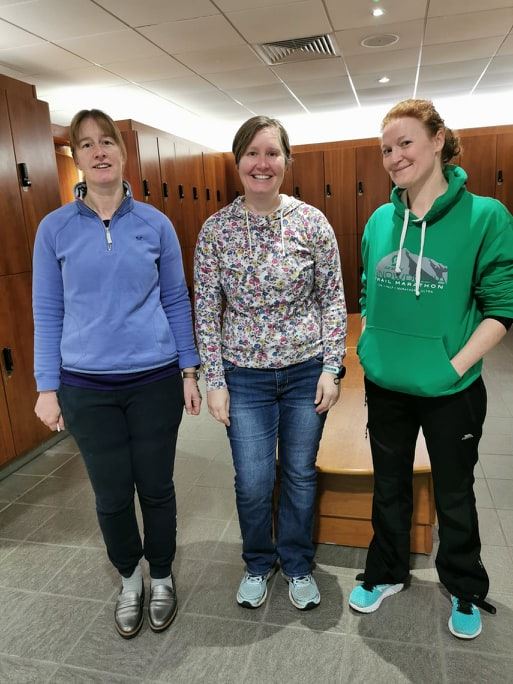 Hats
Could everyone who is qualifying for a Hat please let me know as soon as possible as I need to get the order in at the beginning of November to ensure they are ready for the Awards Evening. So far I have received the following:
Mini Slam - Linda, Marie Lockwood and Elspeth
Grand Slam - Helen, Matt Driver, James, Richard Clayton
Super Slam - Anita R, Richard Dodge, Mark Pike, Richard Howes, Holli, Guy
I have also had some race info from:
Leeanne - 5k
Lorna - 5k
Melanie Higgs - 5k
Jack - 5k and 10k
Dan - 5k, 10k, 10ml, half marathon and Ultra (just marathon info needed)
Kate Hayden - Ultra
So, for the above please submit your remaining races (also let me know if you won't be completing this year)
I know several of you are completing your final races in the near future, but please submit your races so far and let me know the race you will be completing in time for Awards Evening.
Club Championship
Please submit your fastest Yeovilton/Street 5k; half marathon and marathon times to me as soon as possible to enable me to compile the results for this year.
Lesley
YTRRC Awards Night
Friday 29th November Haselbury Mill 18:45 - 01:00
PLEASE BOOK & ORDER BY 15th NOVEMBER.
It's time to get your glad rags on and come and celebrate some fabulous achievements by some of your friends and some people you might not know yet! Don't forget to vote for the awards too 🏆
Please go to the club website and sign up, order your food and tell me who you want to sit with (I'll try to accommodate this as much as possible) Places are limited. It's a great time to celebrate, there are even taxi's being sorted out by Denise, so you can have a drink or two.
As our year comes towards the Annual Awards & Presentation evening could you please make arrangements to return the Perpetual Trophies you were awarded last year as I need to get them engraved with the new names. Regards Phil
X Run Trail Marathon
Well done to Mark Pike on second place on Saturday, great running as always.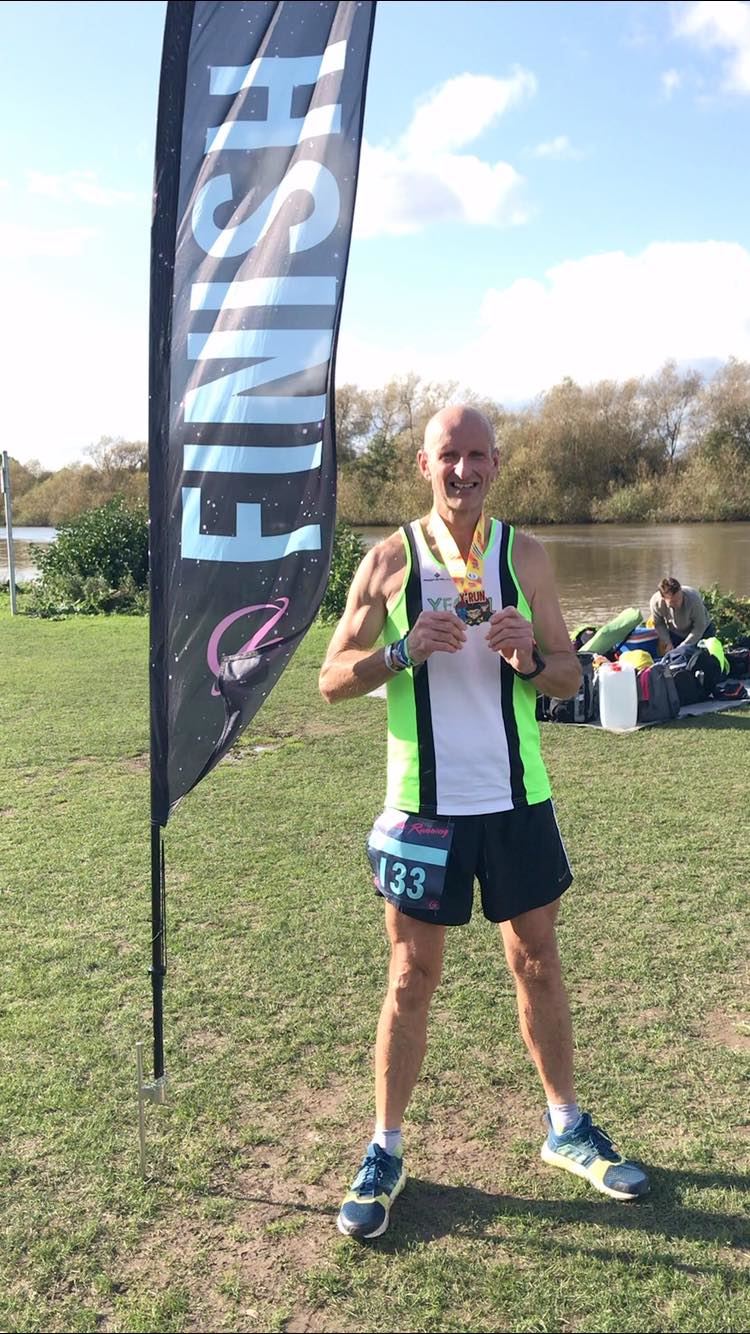 Marks Runs
PUB RUN – WADEFORD (17thOctober 2019)
Wadeford is a village just to the northwest of Chard, between Chard and Combe St Nicholas. The Haymaker is perhaps the most distant pub from Yeovil used for our Thursday night pub runs, so the turnout for here is usually relatively low. Tonight we also had heavy rain to put people off. However, eleven of us turned out for the pub run. Simon and Nikki planned and led. Thankfully the rain stopped just in time for the run, and we set off running towards Combe. We turned right and climbed for a while. We continued in a clockwise loop heading towards Chard. We climbed again and turned left at the main road. We turned left again and came out onto the Ilminster road which goes into Chard. We ran towards Chard and turned right. As we ran through the housing estate we passed dog walkers escaping crap TV. We turned right and ran along a path. Floodlit sport was taking place nearby. We then ran through an older part of Chard and then turned left. This took us up a steep hill where there were views of the town lit up below. The last leg was through dark narrow lanes with a steep descent back to the pub. Thanks to Simon Nikki and all for a memorable run. I don't have a proper photo unfortunately, so here is a view from my bedroom window. It could easily pass as Wadeford although miles away.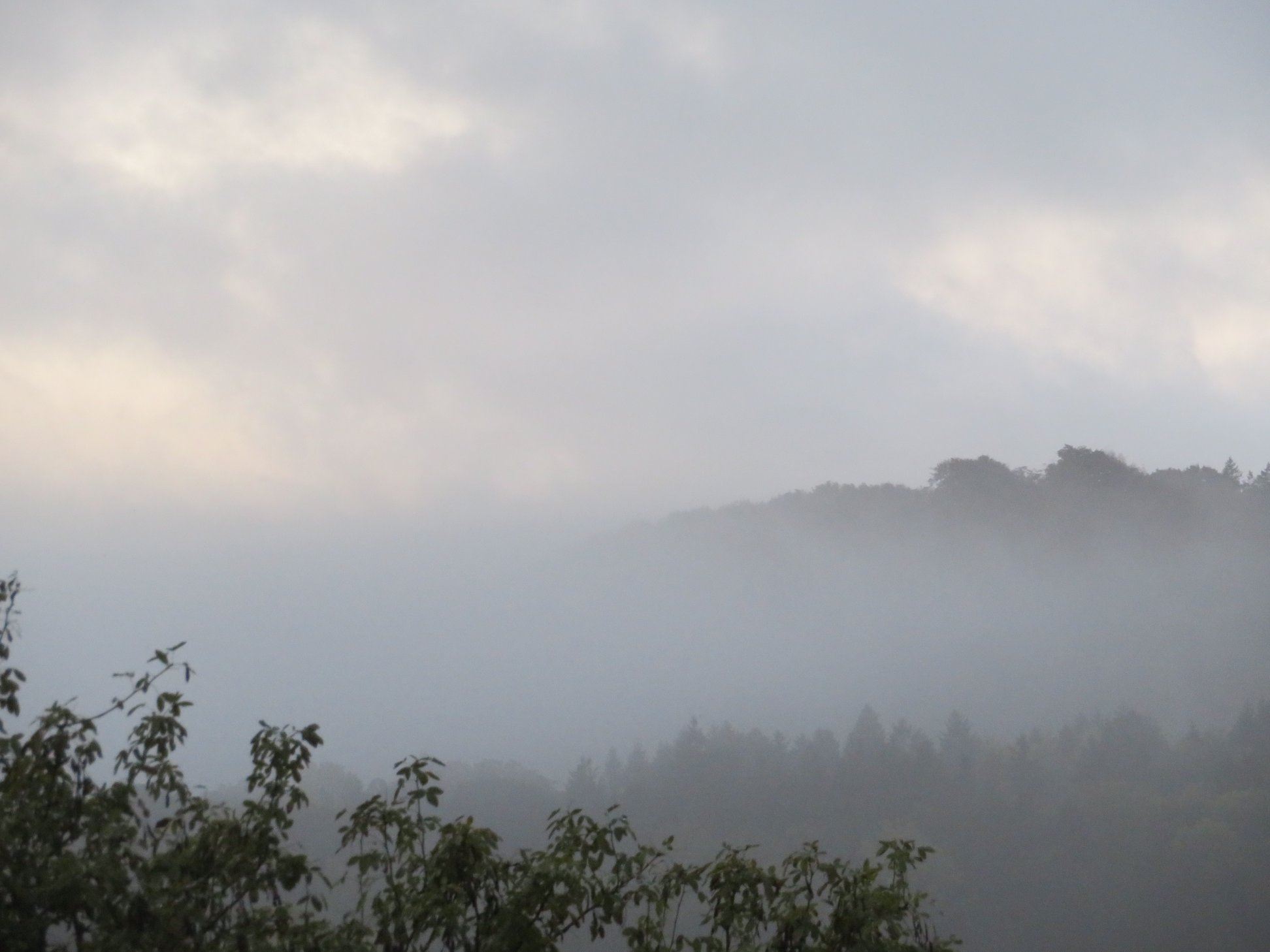 Released On 20th Oct 2019