The Easter Bunny 2021
This years Easter Bunny is cancelled, all those deferred from 2019 will be entered into the 2022 race.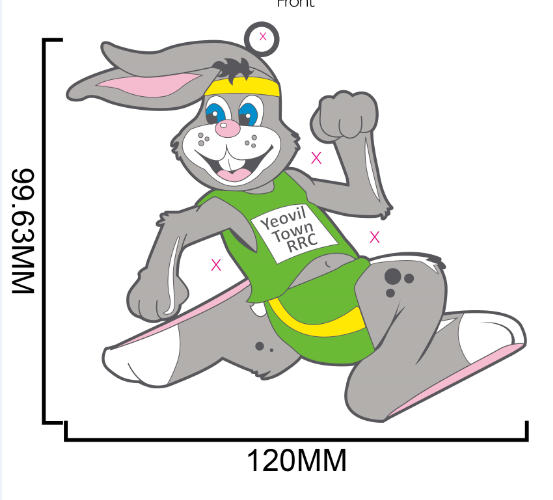 Race Director: Guy Williams - Email: easterbunny@yeoviltownrrc.com
Also Junior Fun Run at 10:30 am. Also with a great medal for the kids.

ONLINE ENTRIES ONLY
****NO EARPLUGS TO BE WORN****
This race traditionally takes place on Easter Monday and consists of a flat course around the villages of West Camel. It is a new route this year due to road works.
Chip Timing from Start to Finish
This will fill up at least a week before and there will be NO ENTRIES on the day so please do not email us if the online entry site says "Race Full"
The limit will be 500 runners
We will post out race Numbers a two weeks before and if you entered after this date you can pick your number up on the day.
FAST FLAT COURSE
Ideal for both a PB and the first time racer!
Pacemakers for 45 minutes and 60 minutes.
Parking at venue next to Race HQ so please do not park in the Fleet Air Arm Museum; limited changing and shower facilities; there are no specific storage facilities for competitors' baggage you car will be the best place for this.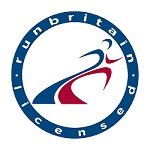 Awards
£100 each for first male and first female
Awards in the usual junior, senior and veterans categories.
Male and Female teams (first 3 to count for each)
Bespoke Medal for all finishers
Additional £100 if under 30 minutes/34 minutes for male and female respectively
Entry Fees
£15.00 EA Affiliated / £17.00 Unaffiliated
Fun Run entry fee - £3.00 all entrants. The fun run entry form can be downloaded here or entries on the day.
The results will be available on the Full on Sport website after the last runner is over the line. The Fun Run may be a few days later.
Course Records
| | | | |
| --- | --- | --- | --- |
| Junior female | Hannah Taunton | 00:37:21 | 02/04/2015 |
| Senior female | Maddie Horton | 00:34:52 | 12/04/2004 |
| V35 female | Lucy Owen | 00:37:27 | 01/04/2002 |
| V45 female | Jill Harrison | 00:38:00 | 05/04/2010 |
| V55 female | Jill Harrison | 00:42:20 | 06/04/2015 |
| Wheelchair female | - | - | - |
| Junior male | Benedict Westhenry | 00:31:56 | 01/04/2013 |
| Senior male | Ben Tickner | 00:30:02 | 25/04/2012 |
| V40 male | Gordon Seward | 00:31:59 | 05/04/1998 |
| V50 male | Ashed Amraoui | 00:32:09 | 24/04/2000 |
| V60 male | John Shapland | 00:36:36 | 21/04/2014 |
| Wheelchair male | Daniel Cook | 00:31:50 | 25/04/2011 |
Past Results
2016 Results
Full Results | Fun Run Lap 1 | Fun Run Lap 2
2015 Results
Full Results | Fun Run Lap 1 | Fun Run Lap 2
2014 Results
Full Results | Fun Run Lap 1 | Fun Run Lap 2
2013 Results
2012 Results
Full results | Wheelchairs | Clubs
2011 Results
Full Results | Fun Run | Mens' Teams | Ladies Teams
2010 Results
Results | Fun Run Results | Photos
2009 Results
Results | Age Graded Results | Fun Run Results | Photos
Past Winners
| | | |
| --- | --- | --- |
| | Male | Female |
| 2012 | Kevin Heywood | Lucy Richens |
| 2011 | Ben Tickner | Cassie Thorp |
| 2010 | Steve Way | Debbie Marsden |
| 2009 | Frank Tickner | Sarah Unwin-Mann |
| 2008 | Adrian Marriott | Eloise Pitwood |
| 2007 | Michael Johnson | Eloise Pitwood |
| 2006 | Ashley Humphreys | Rachel Townend |
| 2005 | Martin Cox | Eloise Pitwood |
| 2004 | Simon Anderson | Maddie Horton |
| 2003 | Stuart Hall | Helen Purdy |
| 2002 | Barry Reynolds | Lucy Owen |
| 2001 | Race abandoned | Race abandoned |
| 2000 | Simon Anderson | Jill Harrison |
| 1999 | Stuart Hall | Michelle Birdsall |
| 1998 | Adrian Marriott | Ann Taswell |
| 1997 | Martin Cox | Mel Bradley |
| 1996 | Martin Yelling | Mel Bradley |