YTRRC go to Martock
Martock 10k
No report yet
PUB RUN - Sherborne on Thursday 23rd June.
From Mark: Meet up in front of the Abbey for 6:30 Run and go for take away Fish and Chips after the run, which we can eat on the benches in front of the Abbey. Hopefully the weather will be good. I'm intending to lead a not so fact group on a route being mix of off-road, lanes and streets. I still need to confirm details such as whether they will be open for us and whether or not it is cash only. Many of our regulars will be at the Glastonbury Music Festival.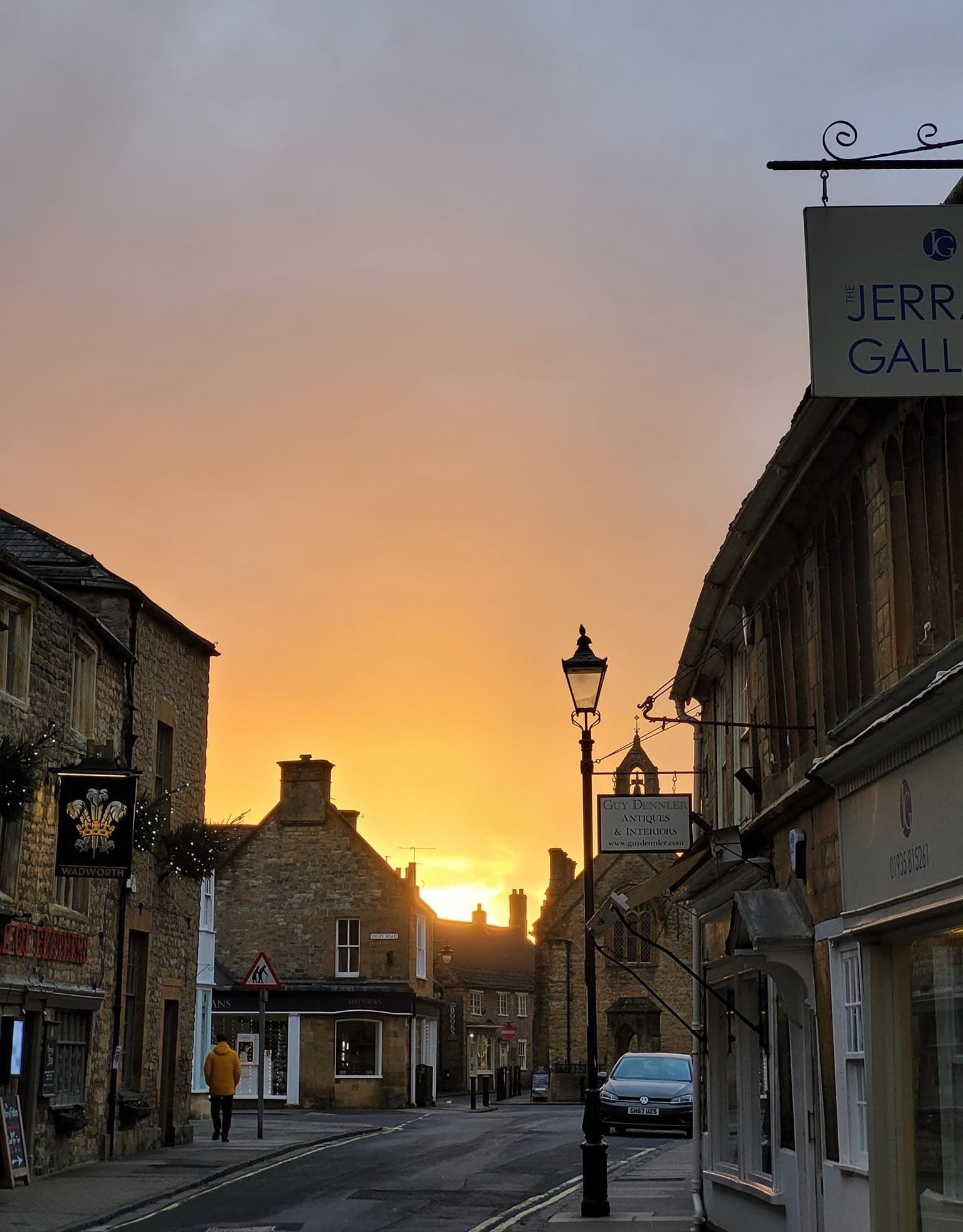 Congratulations
From all the Club a big Congrats on you wedding. You both look great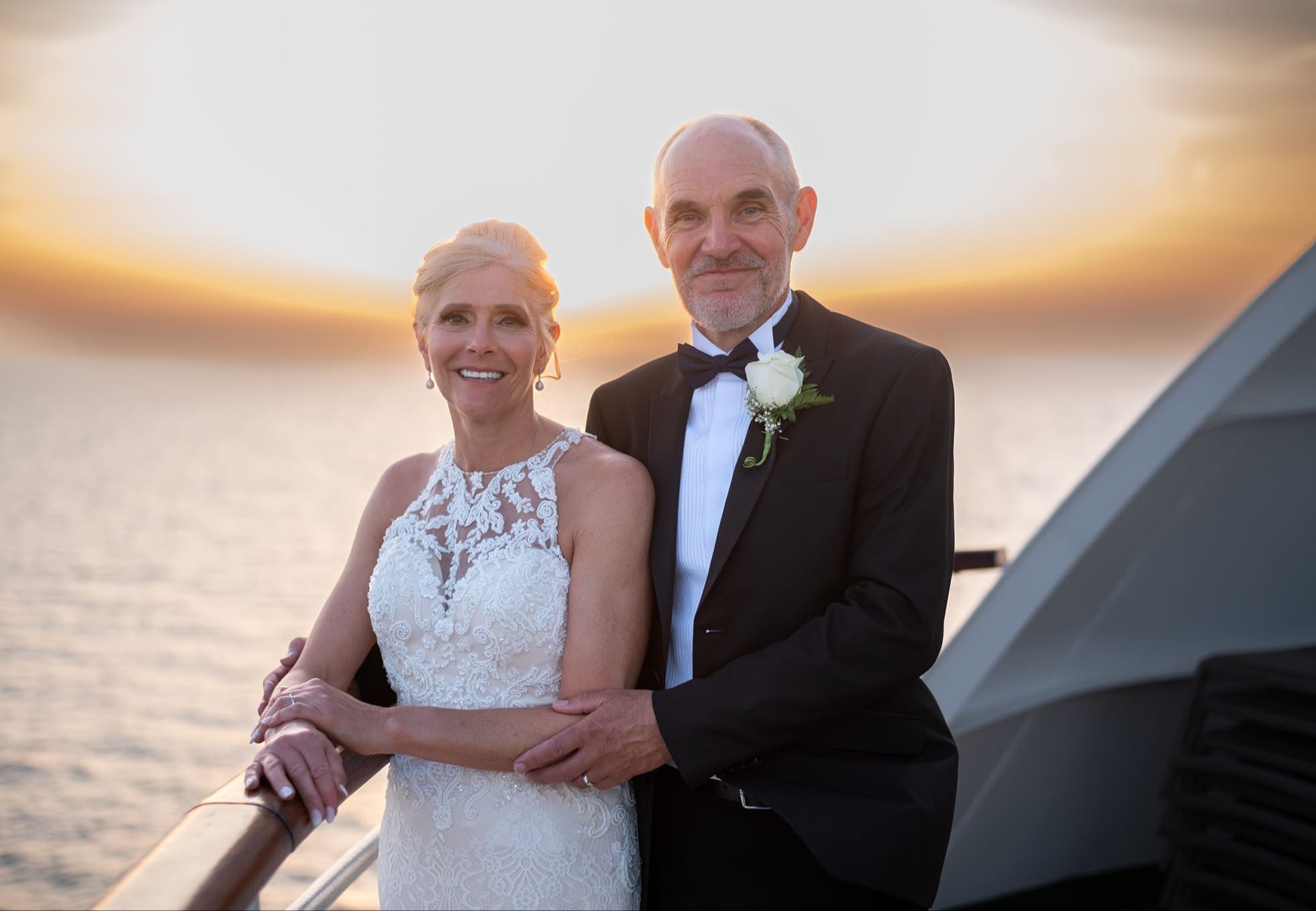 From Matt: We were welcomed upon arrival by long time Race Organiser Adam Hawkins, and then car parked by Robert Adams. I registered with Alison Griffiths and Helen Nesbitt and then had a chat with Phil Mac Quaid who had brought the club trailer.
Having pinned my number on, Adam gave the race brief and off we went with a lap of the playing field with Richard Dodge manning the exit and on photo duty. Brian Mountjoy-Row directed us out onto the road, turning right we had Mark Copping and then Kevin Doherty making sure we were safe in the traffic.
The injury recovering Melanie Denham turned us right into an orchard and then we followed the trusty orange posts weaving left, right, right, left around an orchard field. At a slight bump Rachel Jones cheered support and turned us left into more orchards and towards Tim Willis showed us to the right and even more orchards. They clearly like their apples at Kingsbury Episcopi!
All the way round that orchard and Tim re-appears, but this time Robert Adams turned us away into a grassy field - now I understand a lot of work was undertaken to get a path cut through, but flamin' 'eck it was a tough running surface! Still, a trail race should be expected to be multi-terrain.
After the grass was gone (which seemed like forever), Stephen Warren and Graham Still directed us into the Town Tree Trail Park Copse Land Garden Thingy, where we wove in and out, ducking (but not diving, the ponds were a bit murky). Hooray, there's Deborah Stanfield with her team at the water station, and then a little further on, near on urn/vase thing, is Louise Ward also on photo duty. A little further and we're leaving the gardens, Paul Gilbie directs us up the old railway (now a gravel track) and then Richard Blackmore showed us off this road and, with the help of someone in Crewkerne running kit (I think), we're back into the gardens.
A small hump gives the 15 feet of elevation that my Strava found, and then its in and out, up and down, over and under, weaving along until Dave Stanfield appears with the second water station.
Back past graham and Steve to head back the way we came through the orchards and past the same people in the reverse order.
Adam welcomed us home recording times, while Alison and Helen logged the results. Lastly, Mel Dodge and Denise Byrd sold me sausage rolls and cake to go with my beverage of choice!
As you can see, there was a fine turnout of runners too, most notably Joanna Henley 1st YTRRC and 3rd lady overall, plus Paul Card 1st YTRRC male. Angela Claire and Sharon Hardy were the course sweepers.
Its only when you try to list everyone, you realise how many volunteers are needed! Massive thanks to you all - and a HUGE apology to anyone I missed (I was racing after all). Thanks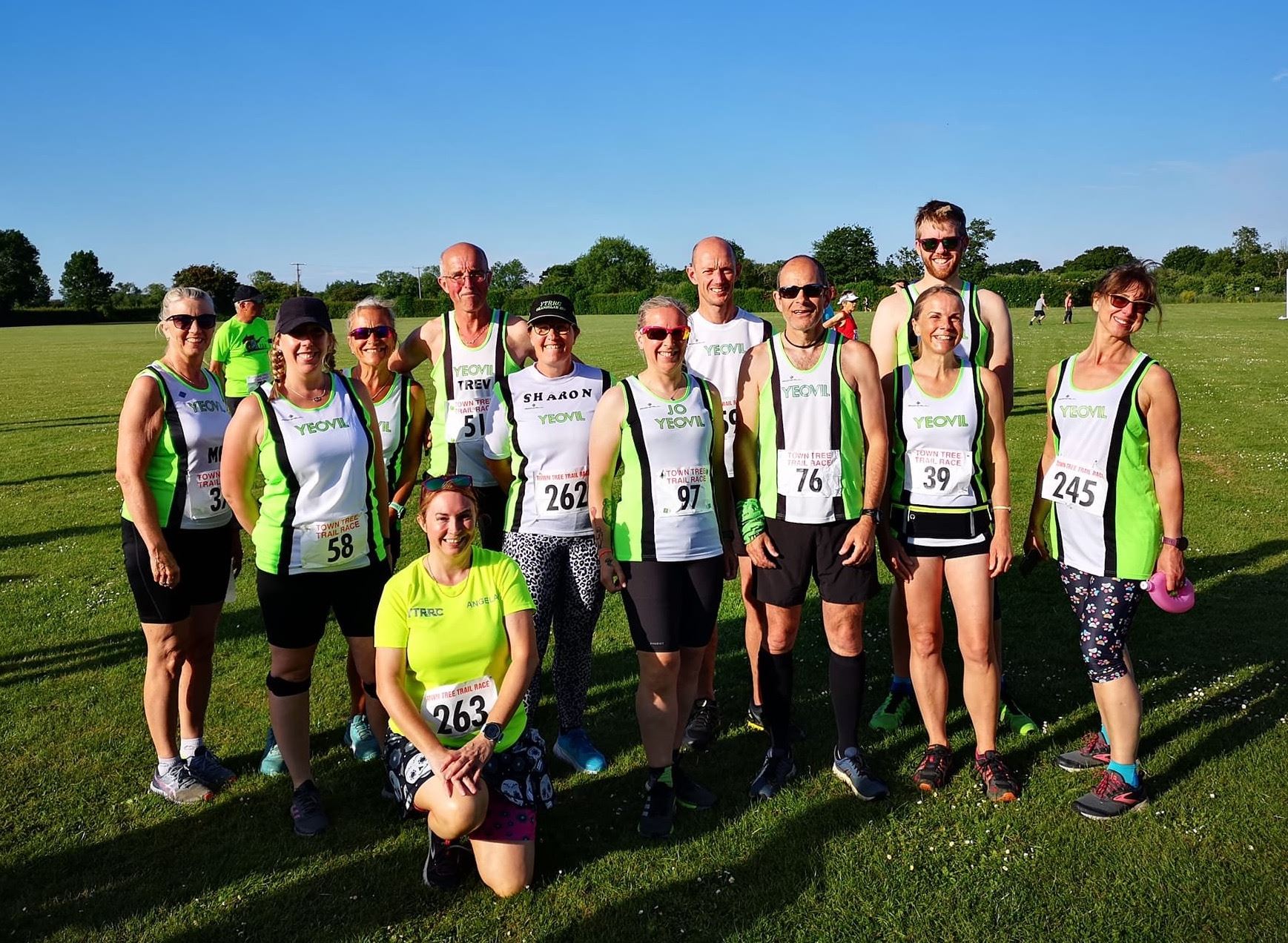 Big Sea 50k
From Mark: Big sea 50k finish line, the happy couple still smiling after 3500 ft of elevation in blistering heat!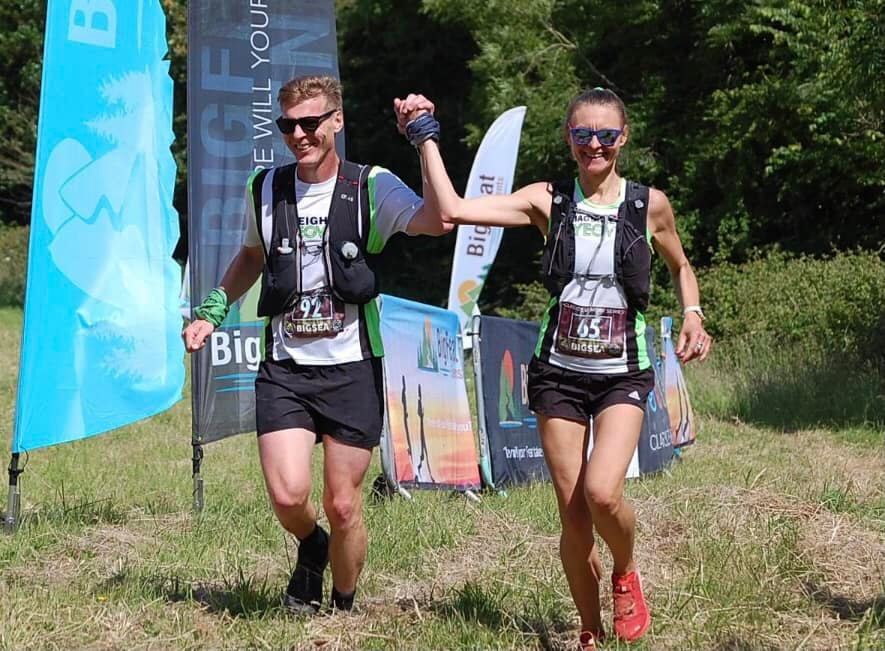 From Mags: The Big Sea 50k around Isle of Purbeck. Thanks Mark for letting us run with YTRRC elite for almost a mile. Sorry I didn't keep my promise to be just behind you all the way you were just too bloody quick running away from the nudists.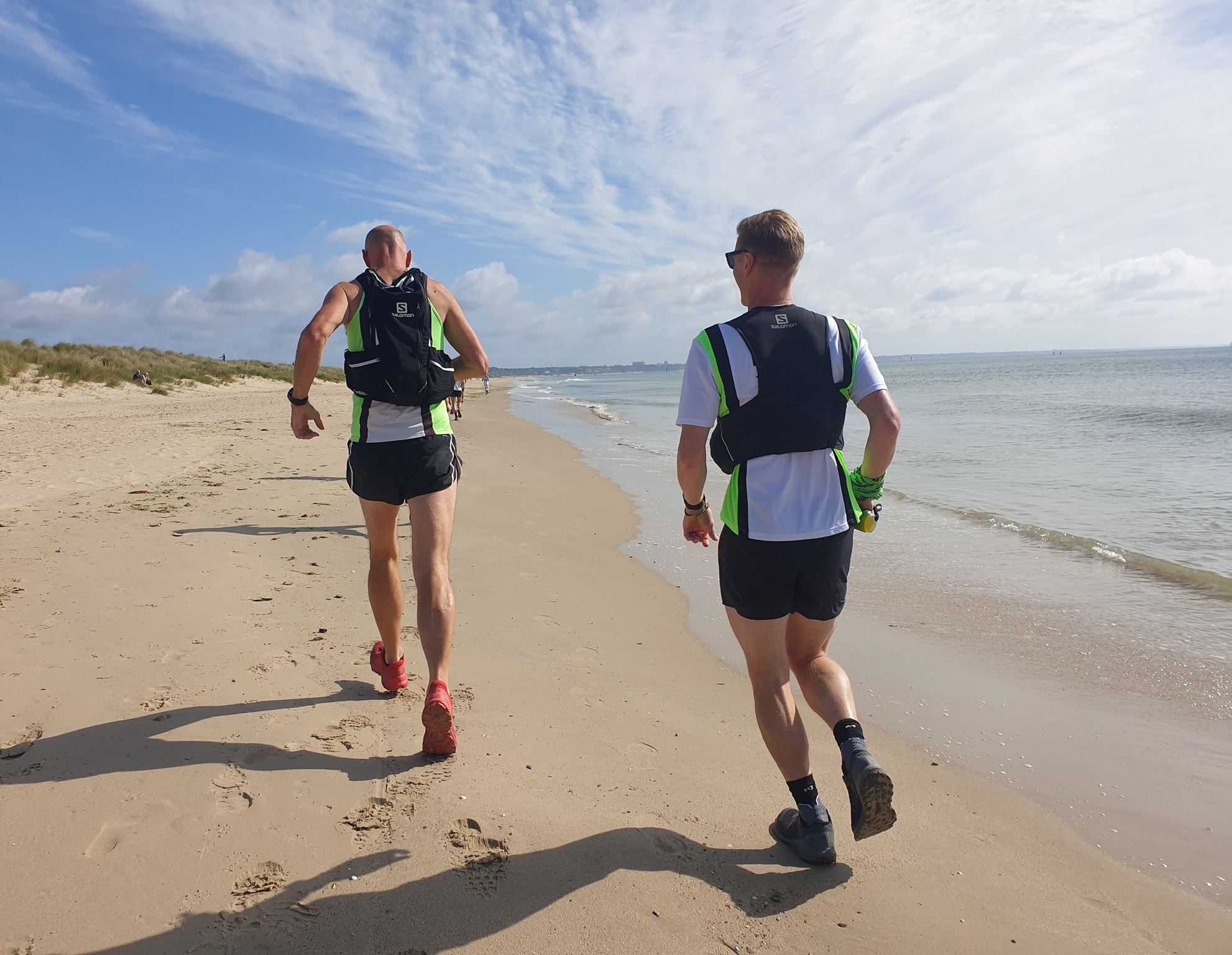 The Saints Hills 10k Trail Race
From Eleanor: Well done to all the Yeovil runners today and the lovely marshals who helped out. Some great pictures x at The Saints Hills 10k trail race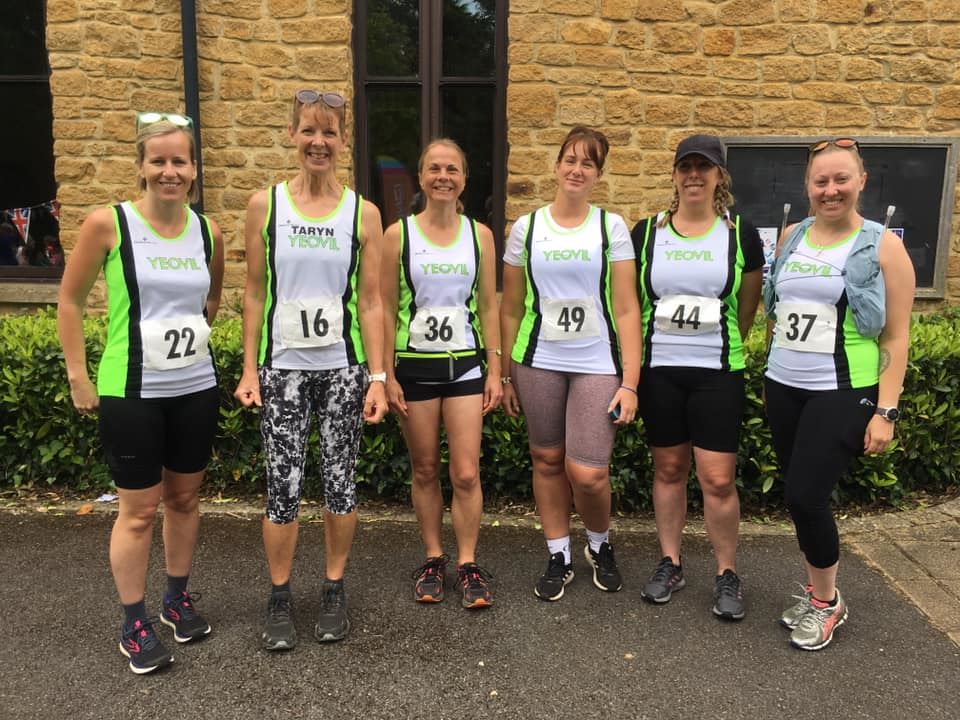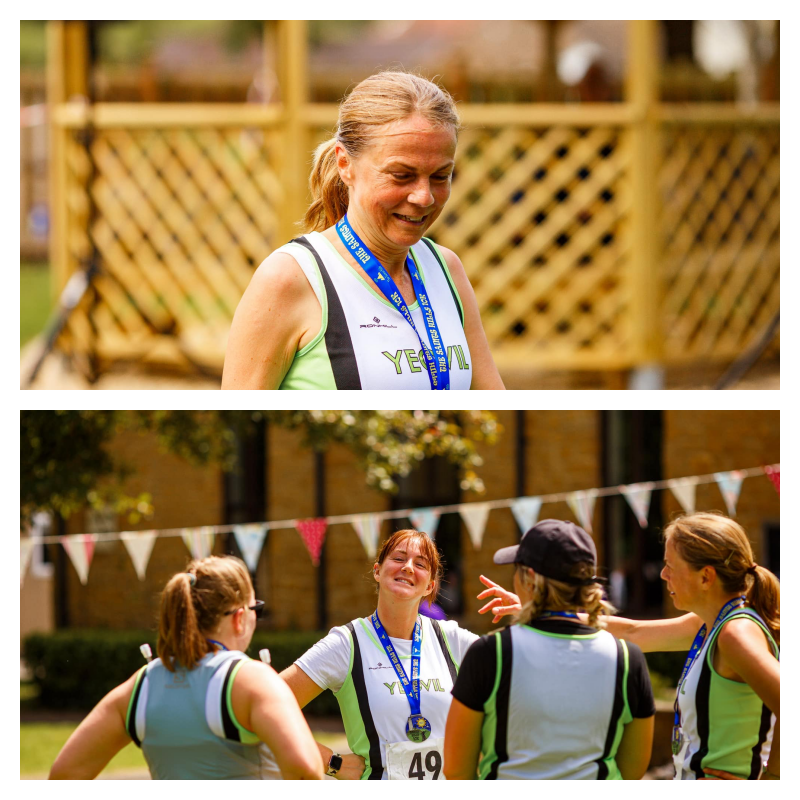 Chew Valley 10th Anniversary 10K
From Claire: Today's trip out was to the Chew Valley 10th Anniversary 10K. There were a few moans at the early start but the trip across the Mendips made up for it. In typical Mendip style it was cold, windy and the rain started but by the start of the race the sun had come out and boy was it hot
We were set off in waves, we decided to place ourselves at the back! Now……..we were all expecting a hill as that is what it said in the pre race info but I'm not sure we were expecting such a BIG hill, it was a hill that kept on giving! But the great thing about a big hill is there was a big downhill to the finish!
It was a fantatic race but what made it special was the support on the route, the marshals were amazing (and there was lots of them!) but the locals were incredible and were out in force, drumming by the local school at mile 2 ish, a choir at about mile 4, the atmosphere was great!!
Sharon came storming in to be the 1st Yeovil runner across the line, then me very closely followed by Kay
T-shirts and medal good too and lots of cake!!Definitely one for next year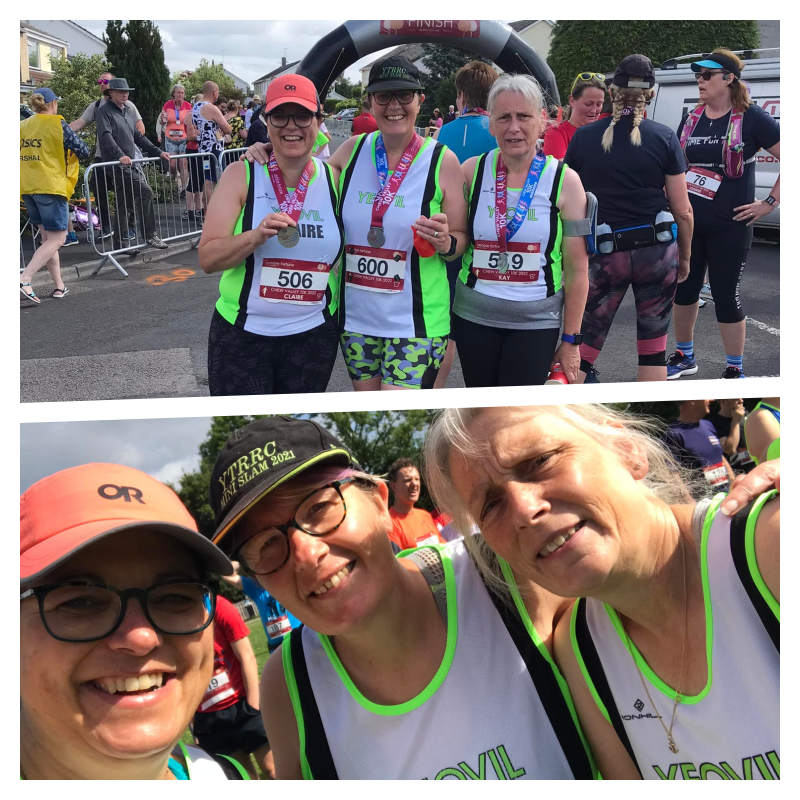 Released On 19th Jun 2022