YTRRC does Yeovil Half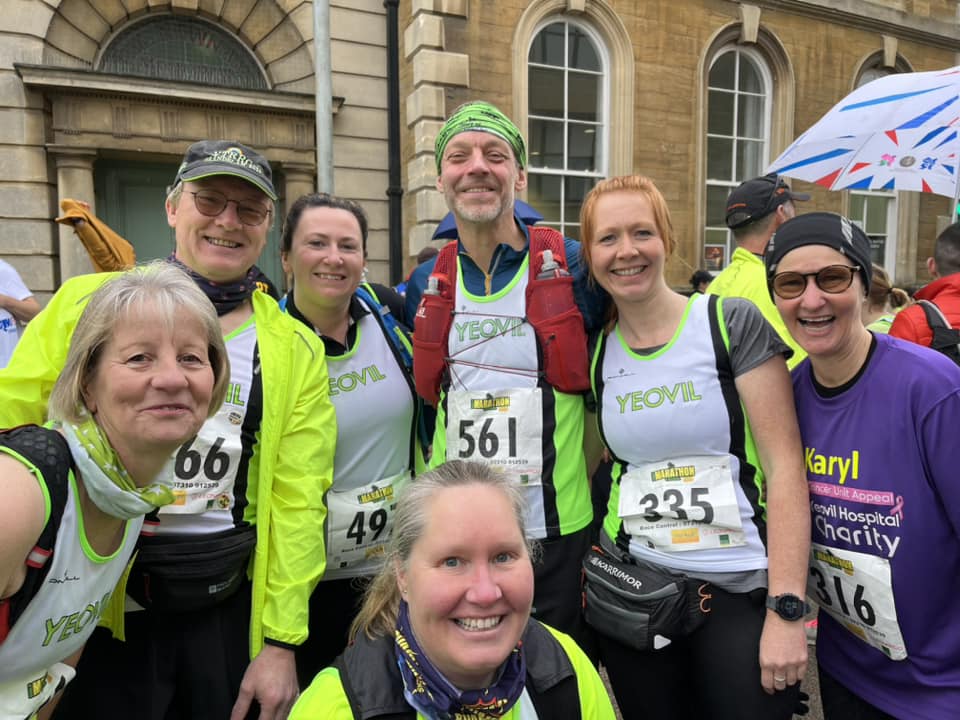 Today saw the Yeovil Half Marathon with, according to the results 49 Club runners, we met up at 8:40 for a Club photograph and as soon as I get the one from the lady photographer I will change the Facebook Group Phot. In the mean time I will use this one.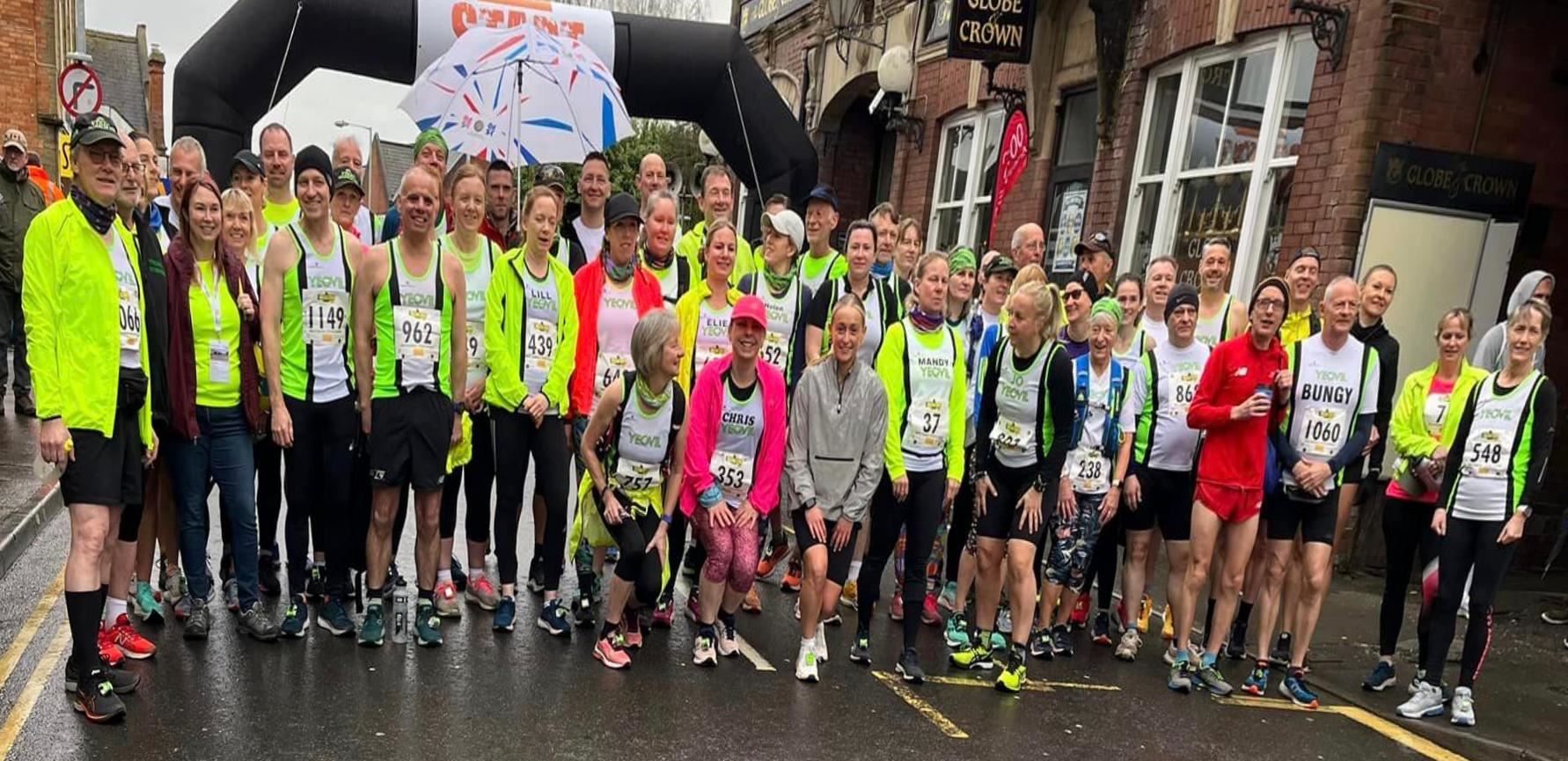 The rain held off but remained a muddy trip through Goldenstones and Balls Hill, we had plenty of support from Club members that were not running so thanks to all that supported. As for the Race we had some great results with Cameron our first over the line in a time of 01:18:01 and 5th overall. Our first lady was Jacs with a time of 01:43:36, so great running. Well done to all that managed a pb.
After the race a few of us went for a Sunday Lunch at the Manor Hotel organised by Denise so thanks Denise. The next big Club event will be the Easter Bunny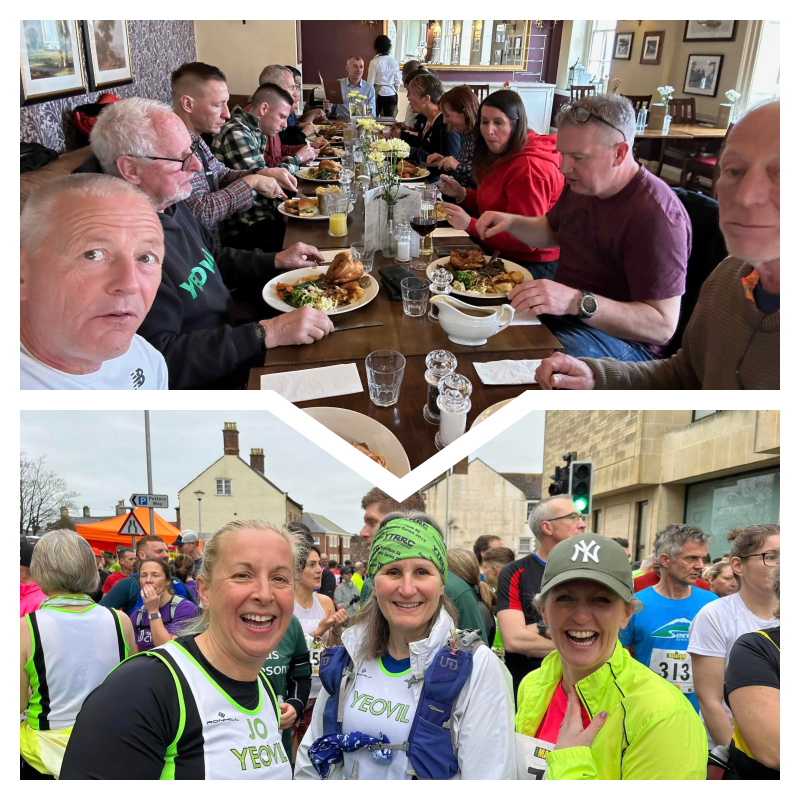 Clock Change Challenge 10k
From Kev: Well done to all YTRRC Half Marathon runners today, great Club support . I ventured into Wiltshire for their annual Clock change Challenge 10k , a well supported and organised event , weather was perfect an out and back course on undulating country lanes with a small loop at turning point , elevation until turnaround then some benefits on return- hence a negative split ,This was going to be a hard effort for me as I've increased my training runs - just wanted sub 60 mins ( as 5k in 30 was tough a few weeks ago ) really pleased with effort and 52:04 finish time.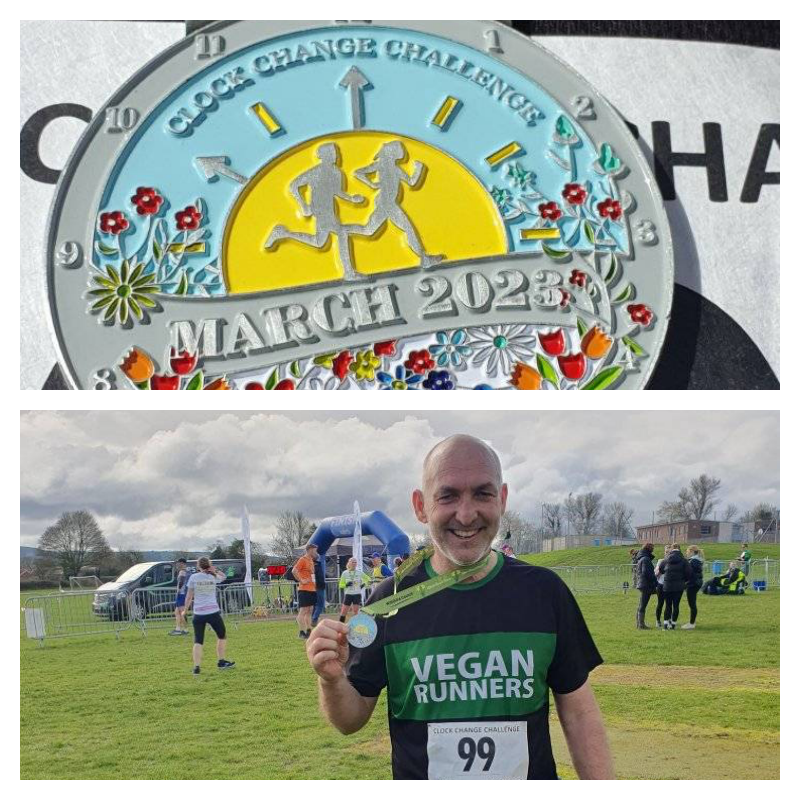 Bath Skyline 10K
From Matt: Bath Skyline 10K today, while everyone else was doing Yeovil...so only me, myself and I running for YTRRC. Organised by "Relish Running" they put on a night race, 500m for kids, 5K and 10K plus Canicross all at the same venue (good planning!).
Canicross is hilarious with loads of barking at the start, then the lead dog refused to run! Those that did were brilliant, so I now want someone to loan me a dog so I can have a go! Seriously!
Anyway... I was in wave two for the 10K (they split the field so its not too congested), so was pretty cold before we started. Noted a rival from other races, but soon had passed him and was into an initial 8min mile...uphill. Ooops, relax a bit Matt or you won't finish!
Gloopy mud, short little steep uphill/downhills in the woods, slippy-slidey on the golf course edges, and generally tough...and then its lap two!
Supportive marshalling all the way, and calling names out from runner lists kept it personal, nice touch. Managed to overtake a few on the second lap and wasn't overtaken myself - lap split was only ten seconds slower on the second lap, happy with that!
Results to come, as they need to sort out the wave malarky, but I think I was first Yeovil! My watch shows 51:48 but distance was 6 miles rather than 10k (shall I ask for a refund or pop out now and do a jog to the pub to make it up?). I need to work on my race selfies, I seem to have disappeared! I was impressed with the organisation, loads of signs to get there and get round - check them out on the link below, they've more local races coming up.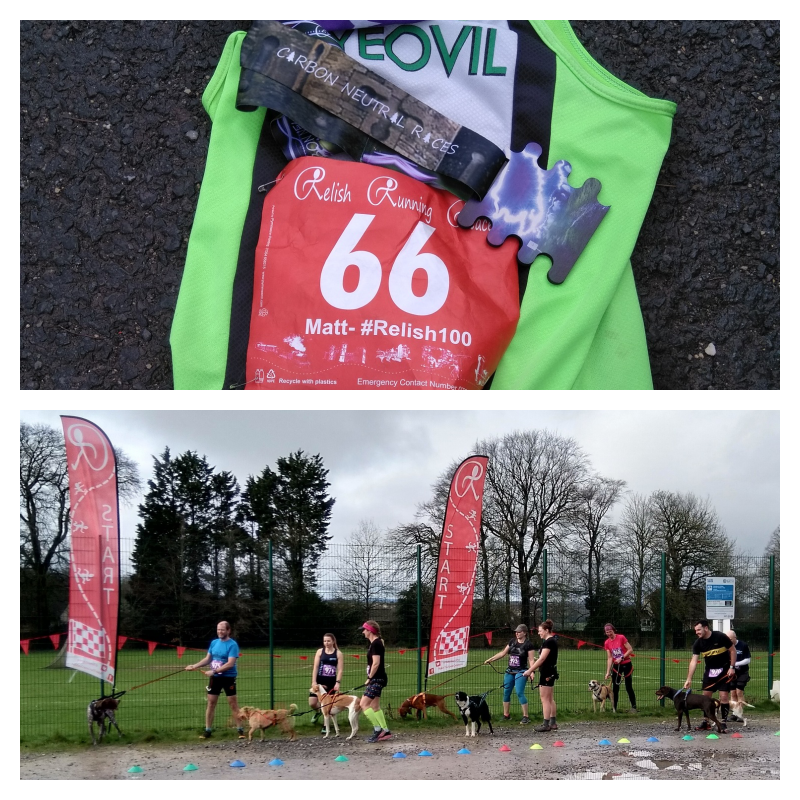 RECCE HIKE FOR LYME REGIS SOCIAL HIKE ON SUNDAY APRIL 16TH.
From Mark: Denise joined me on a recce hike at Lyme Regis today. The route has total distance of around 8 miles with over 1000 feet of climb. There are 3 off road sections, one being a scenic climb over the hill behind my old school.
Getting there, we hit heavy rain outside of Yeovil. The road was closed at Birdsmoor Gate, which meant a detour via Broadwindsor, Beaminster, and Bridport. We met heavy rain again after Beaminster, but thankfully we walked without rain with some sunshine. Some of the off road was a bit muddy.
Although unfortunately there are a few races on this date. I will go ahead with the walk in any case if anyone wants to join in.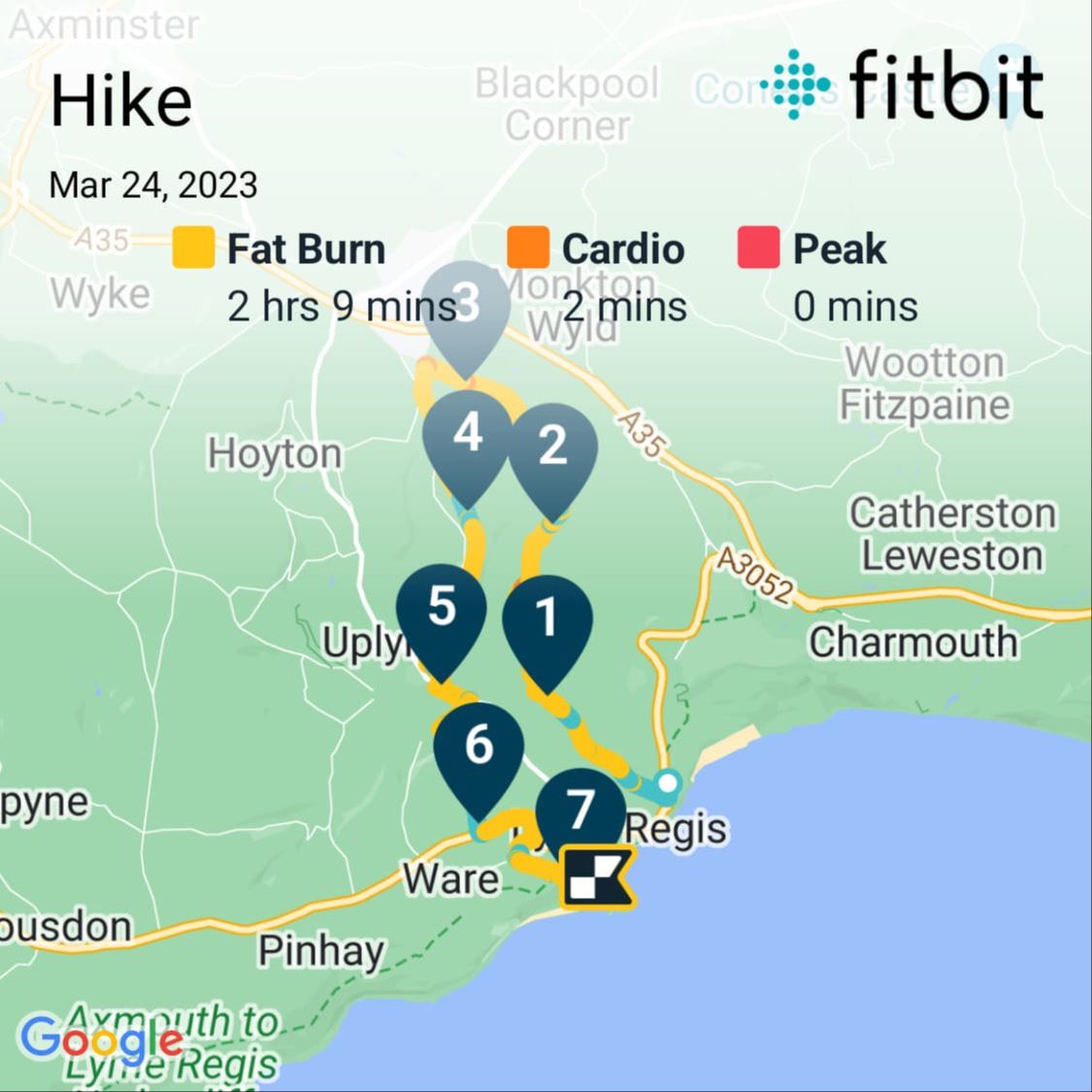 PUB RUN – SHEPTON BEAUCHAMP (23RD March 2023)
From Mark: The rain thankfully stopped for us to do the Pub Run tonight, but only four turned up (Guy, Phil, JC, and myself). I ran with JC a very similar route that I used at South Petherton a few weeks ago, but with a different starting point, and in the reverse direction. Leaving the pub in daylight, we ran south, turned left and ran along Littlefields lane. Turning right, we then ran up to Fouts Cross, and then into South Petherton via Carey's Hollow. Turning left at the edge of the village, we ran along Compton Hill and then through Compton Durville. At the end we turned right and ran along the lane towards West Lambrook. Turning left we then ran back to Shepton Beauchamp. A crescent moon looked very atmospheric beyond some trees to our right. To make up six miles we ran past the pub for another 0.3 miles before returning to the car park. After, we had a table for four in the middle of the pub with some good food. Thanks all, and Phil for organising.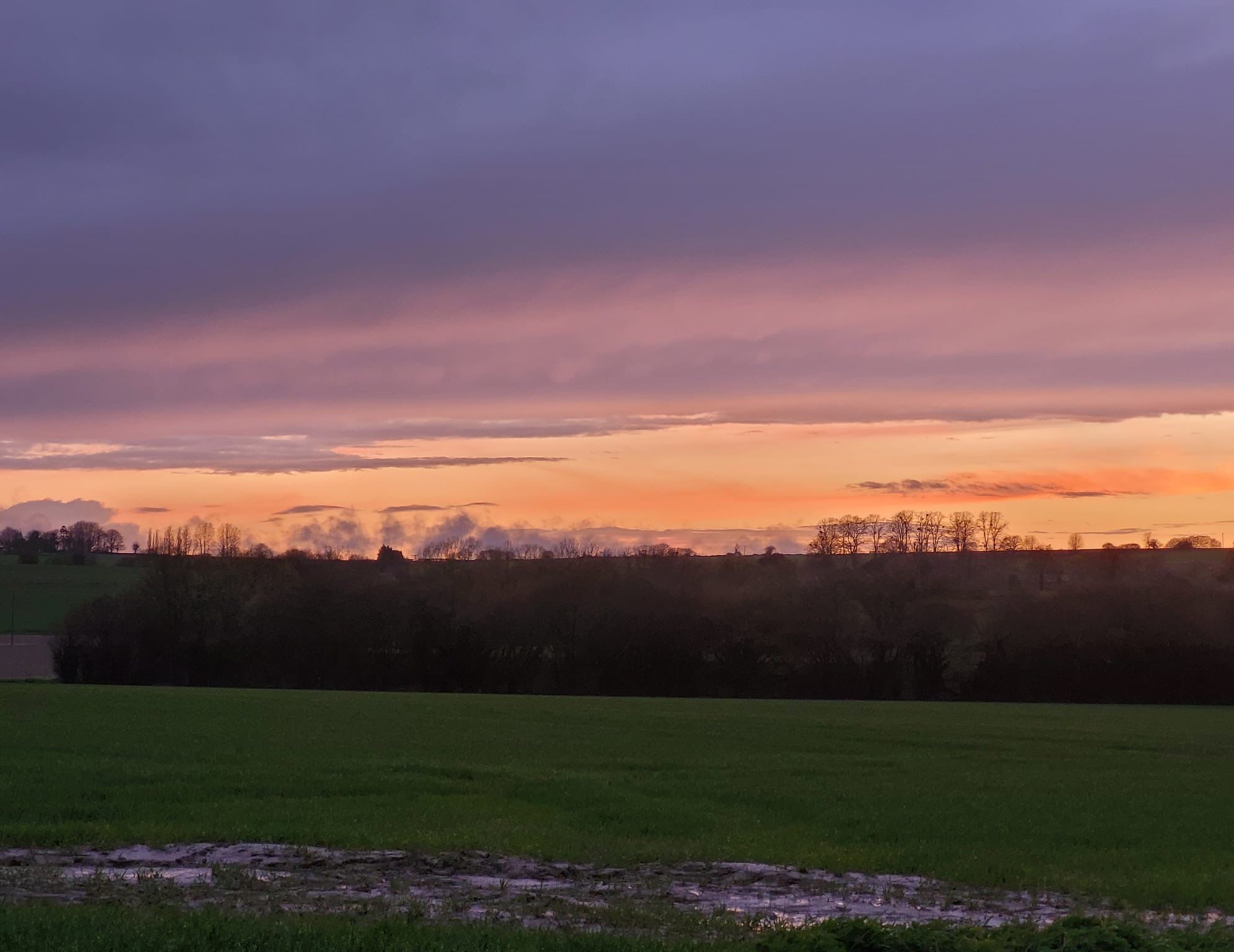 Released On 25th Mar 2023