Yeovil Marathon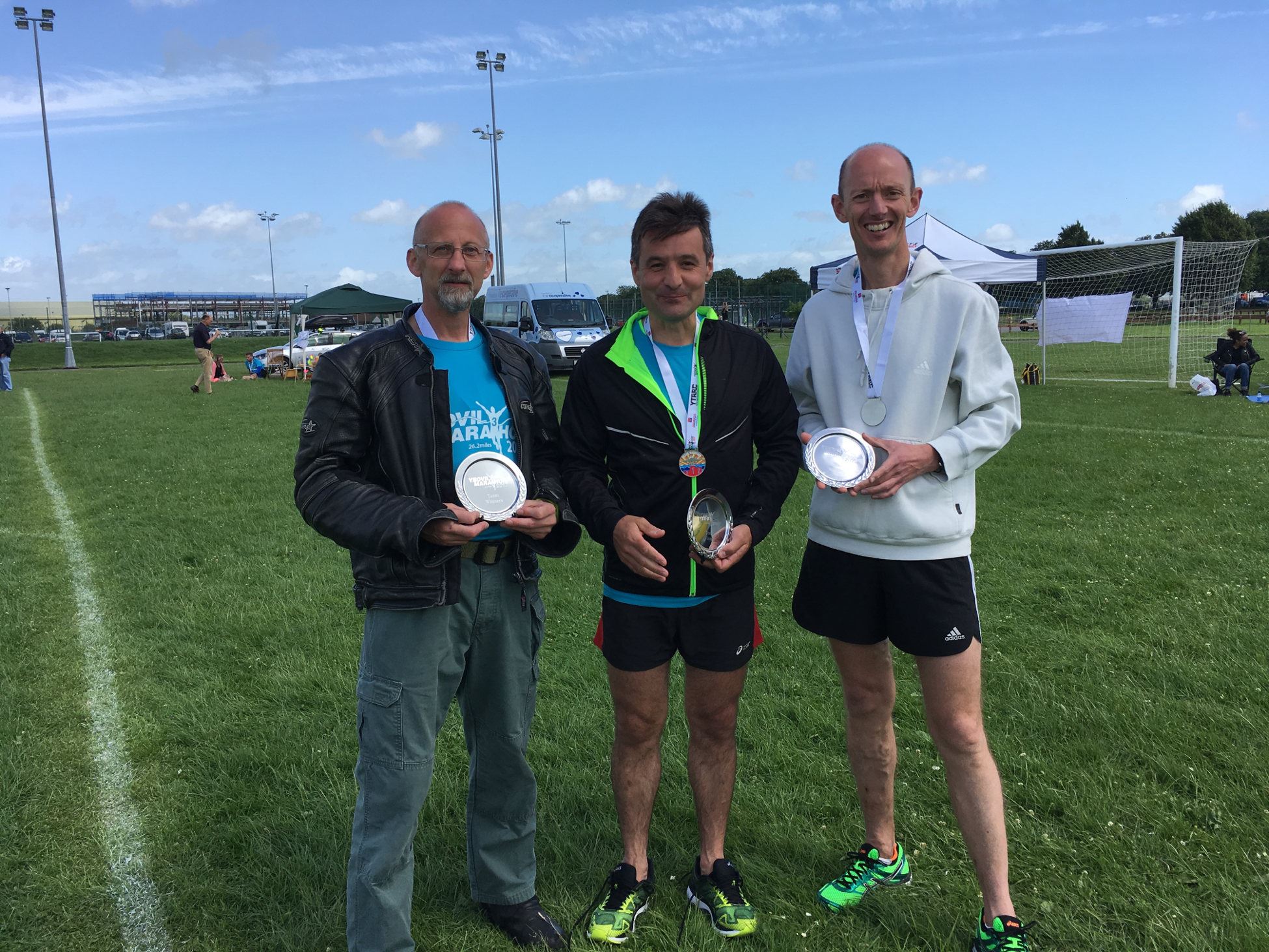 Yeovil Marathon
Today saw the third running of our Yeovil Marathon and from what I have seen was a great success so well done Bryn Philips (Race Director) who has been working on it for about a year. Also thanks to all the Club members that helped set-up, marshal and take down.
Adam Holland won the race in a time of 2:46 with Tim Hawkins second, Paul Card was the first YTRRC over the line with 3:15 and our first lady was Nikki Guiver 3:54 and also managed to get good for age for London and won her Age cat so well done.
We managed to win the Male team with the fastest three. The full results can be seen here.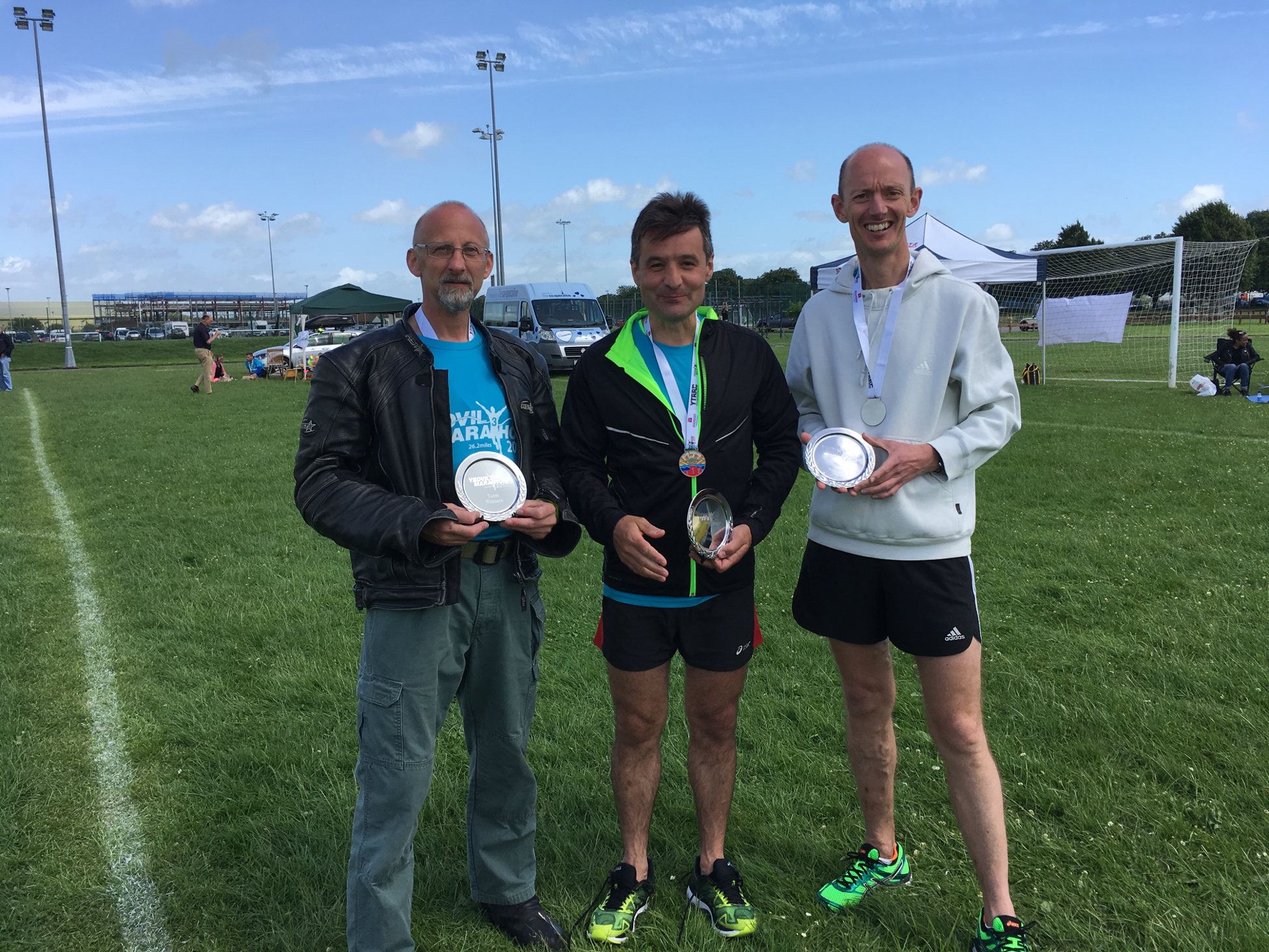 Kev Brittle ran in Club Colours for the first time and ran his first Marathon with a time of 3:33 well-done mate good running.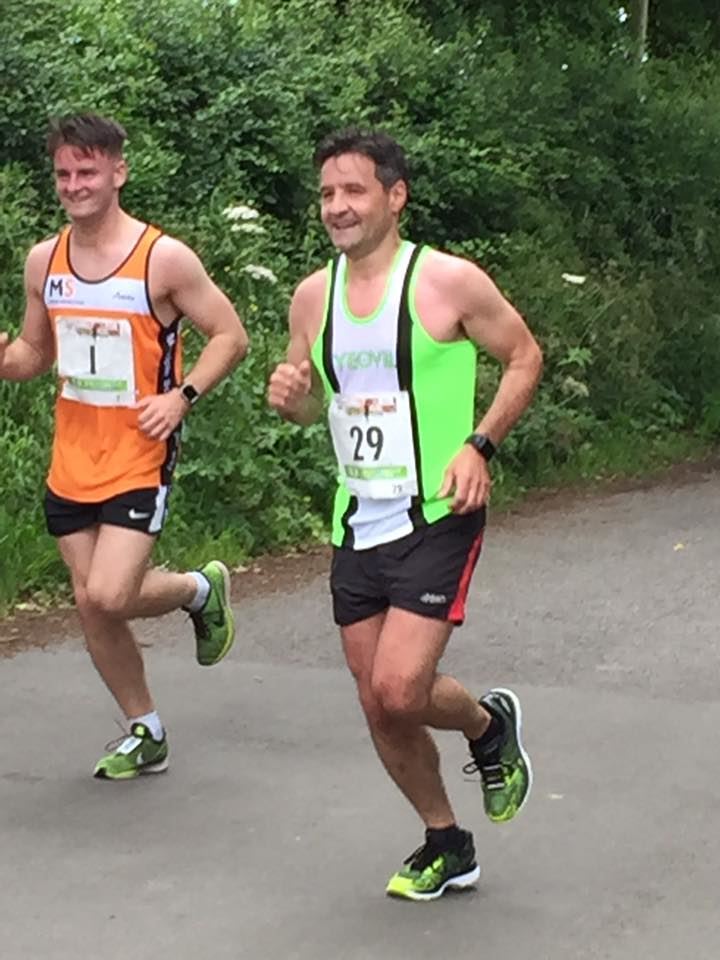 From Sarah House:
Back home after Yeovil Marathon today. Well it was a constant struggle and I now understand the meaning of 'hitting the wall'. My thanks to our fab marshals that shouted out endless encouragement & to Pete for his support at the end...I must have looked awful as he ran the athletics track with me!!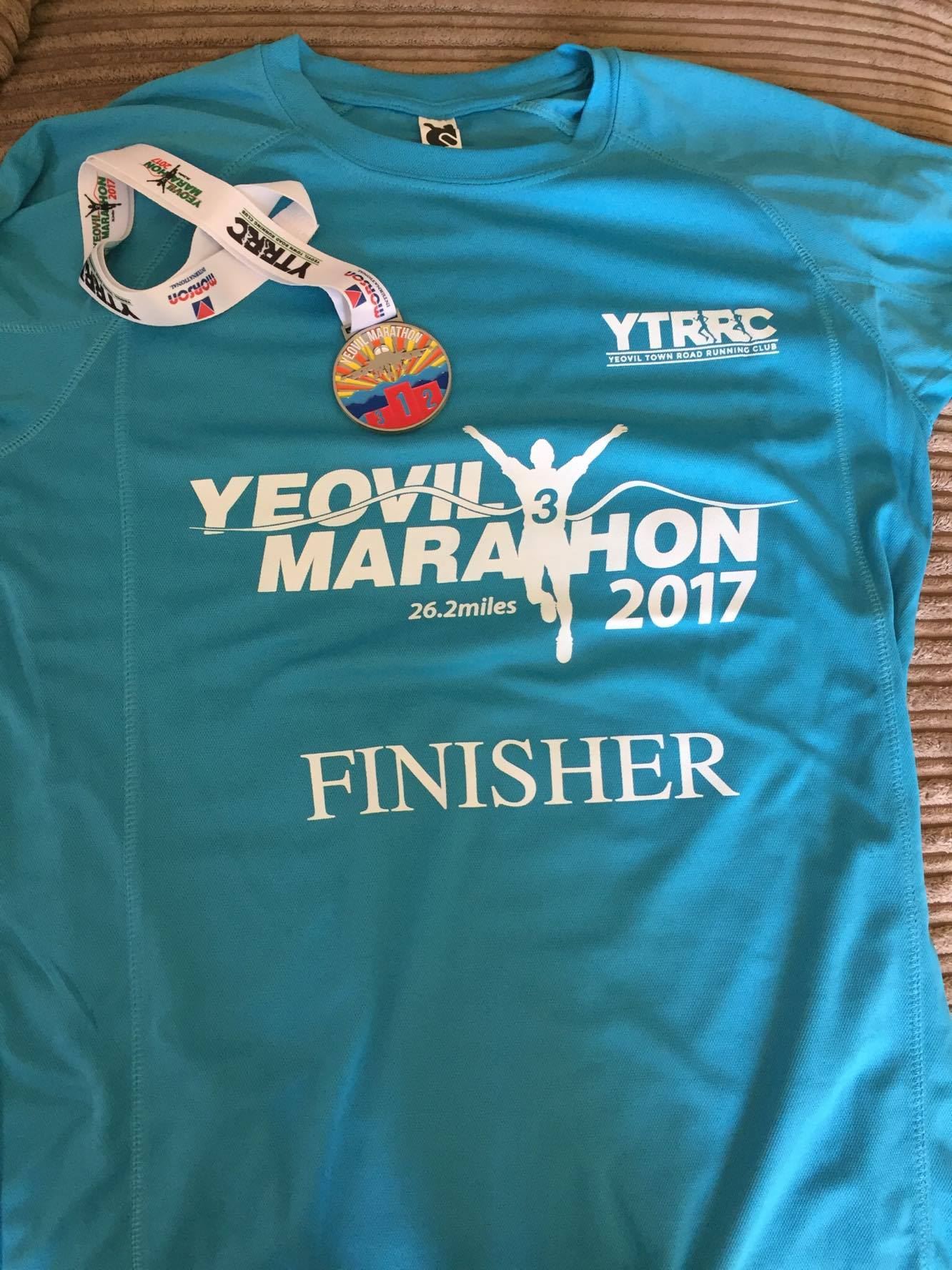 Endure 24
Luke did endure24 this weekend as a solo. His original goal was to run a marathon each day with possibly a few laps at night. Then, with next year's Ox50 in minutes during, this changed to the aim of doing 50 miles in 12 hours. On arrival we found out that those who do 20 laps plus get a special 100 miler club t-shirt so the gauntlet was thrown down and Luke had his eyes on the prize! After a quick job round Newbury Park run, the fun started at 12 noon.
Things we think well and despite scorching hot weather he started on lap 10 around 9:45! Taking advice from some of the experienced 100 milers in our camp he decided to stay out and keep going. At about 12:45 it started to rain but not heavily. Luke said his legs felt really good still but the chaffing had started as we forgot vaseline!
The rain got heavier and on a slippery downhill on lap 13 he took a tumble. This knocked his confidence in the dark and feeling very sore he decided to call it a day and finished with 100km done.
Longest distance he has ever run and now feeling confident for the Ox50 next year and possibly a 100 miler in the future.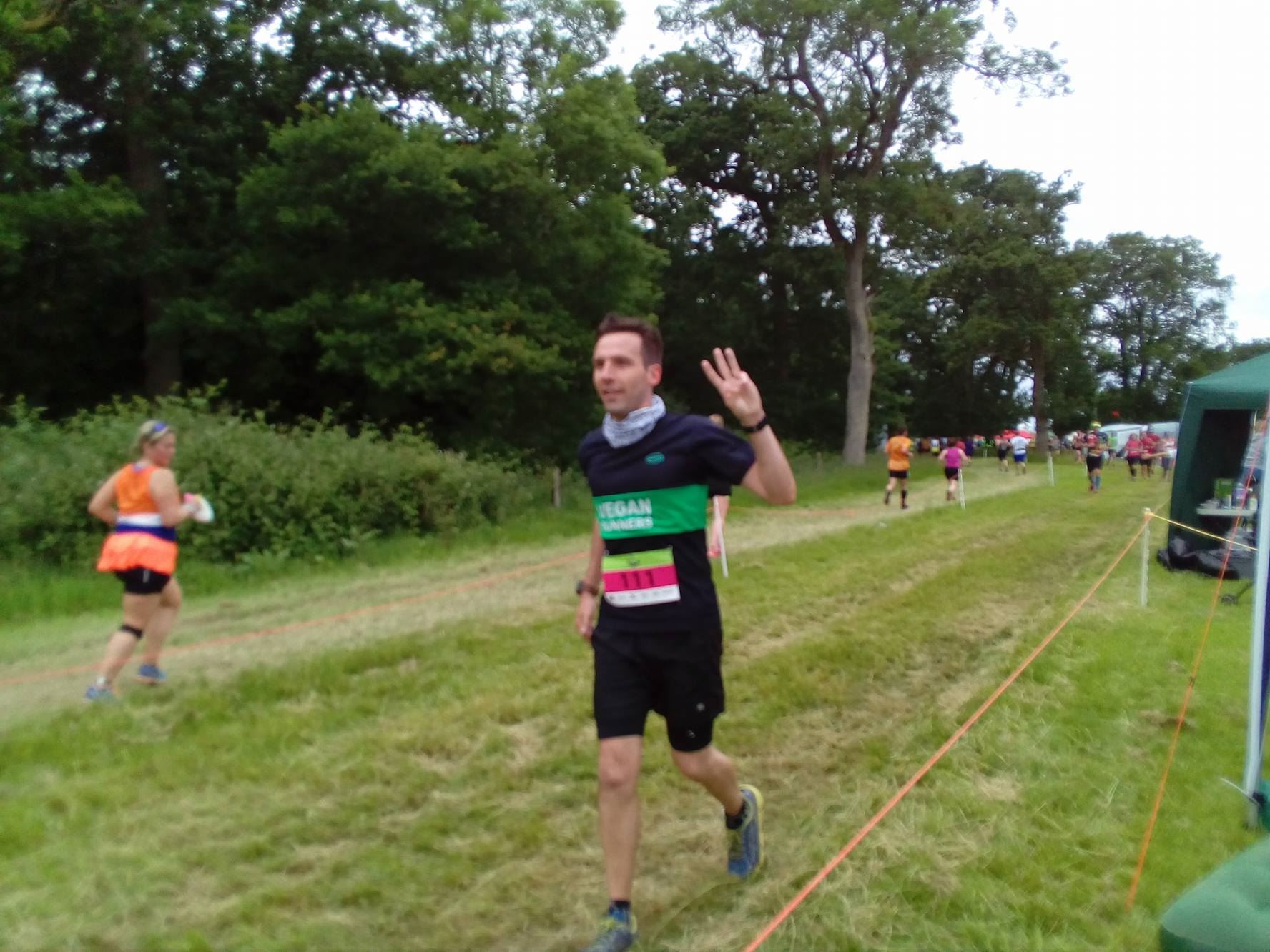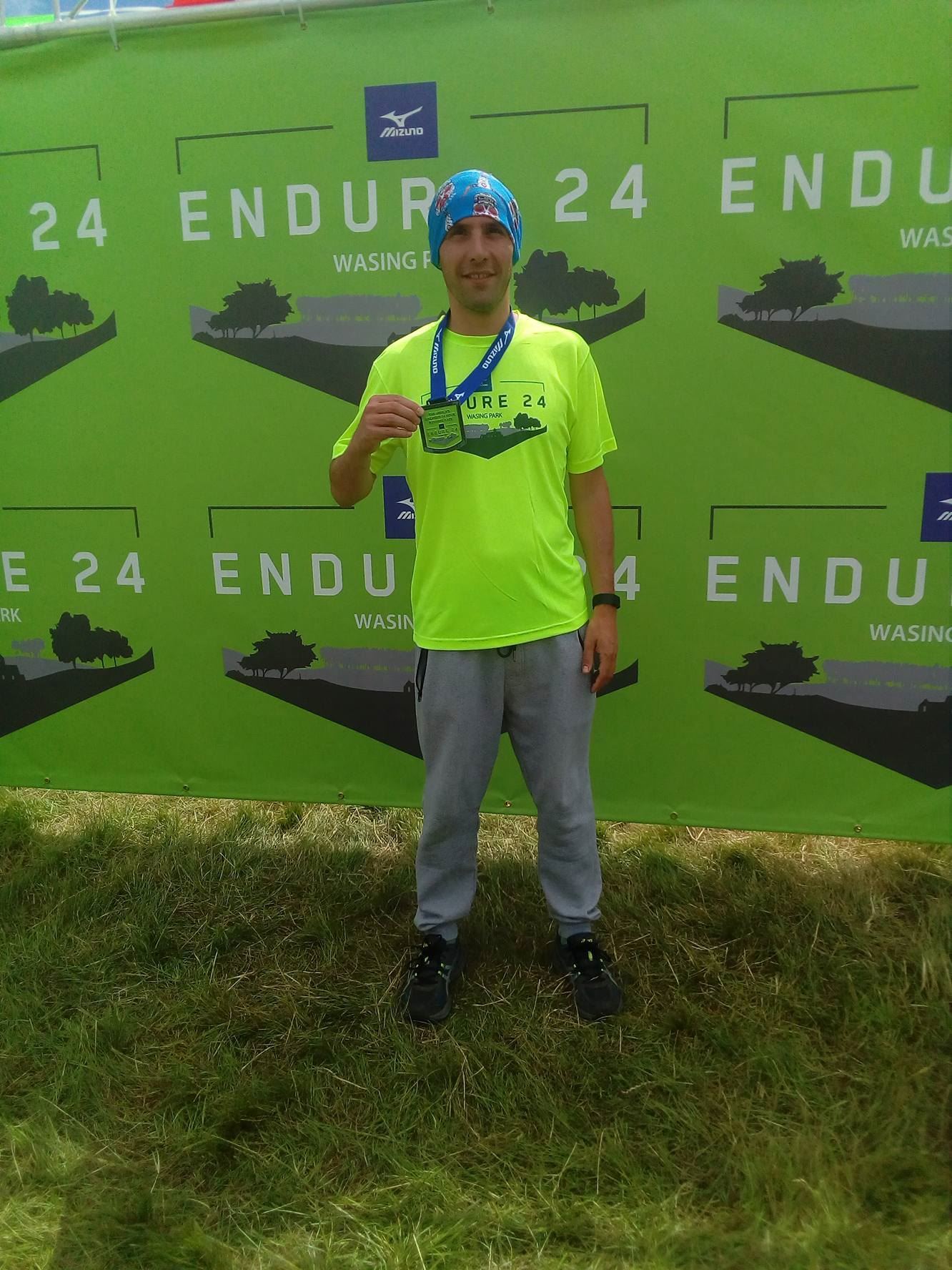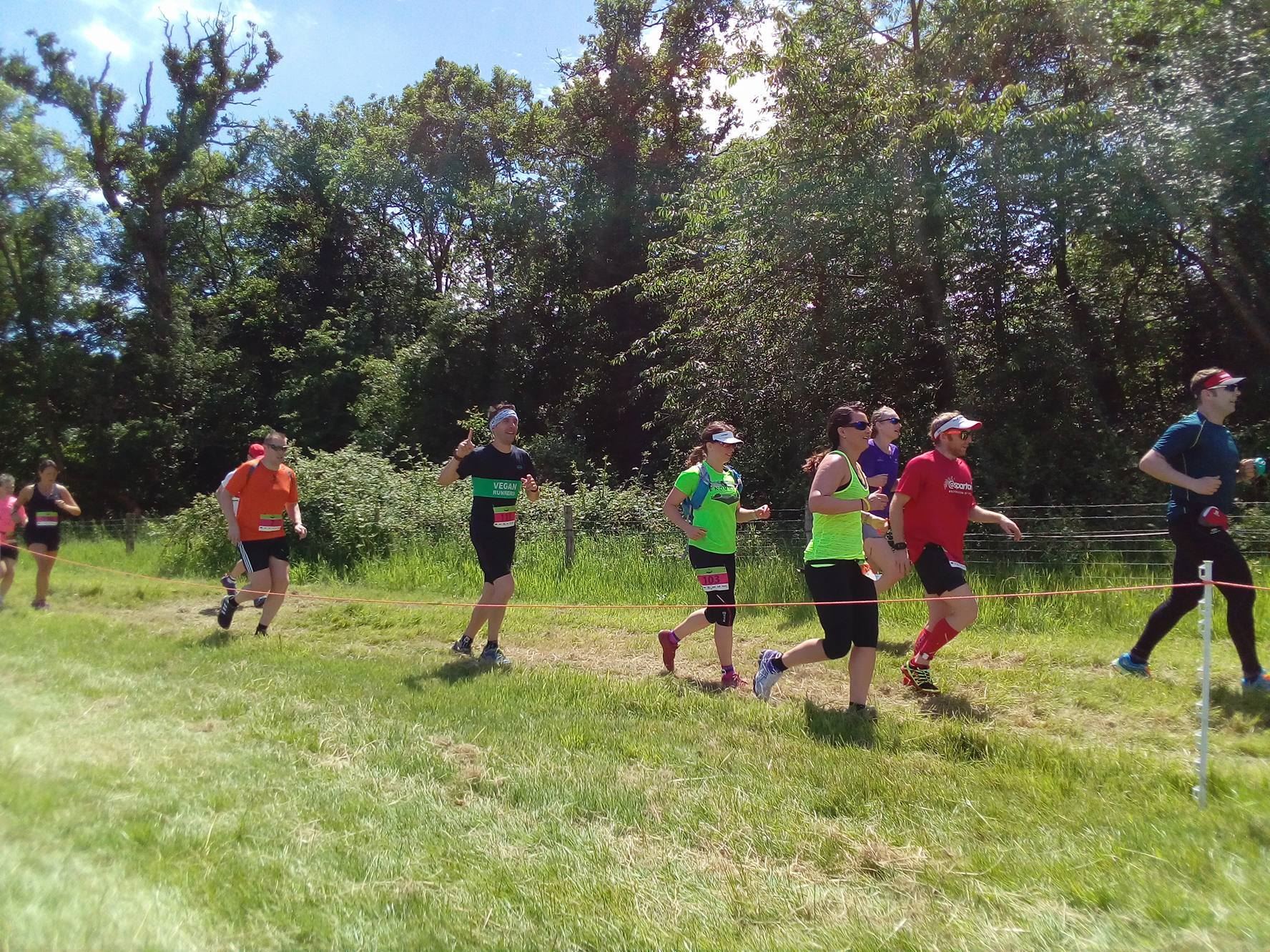 Chew Valley 10k
Well done to Trev Strelley who completed the Chew Vally 10k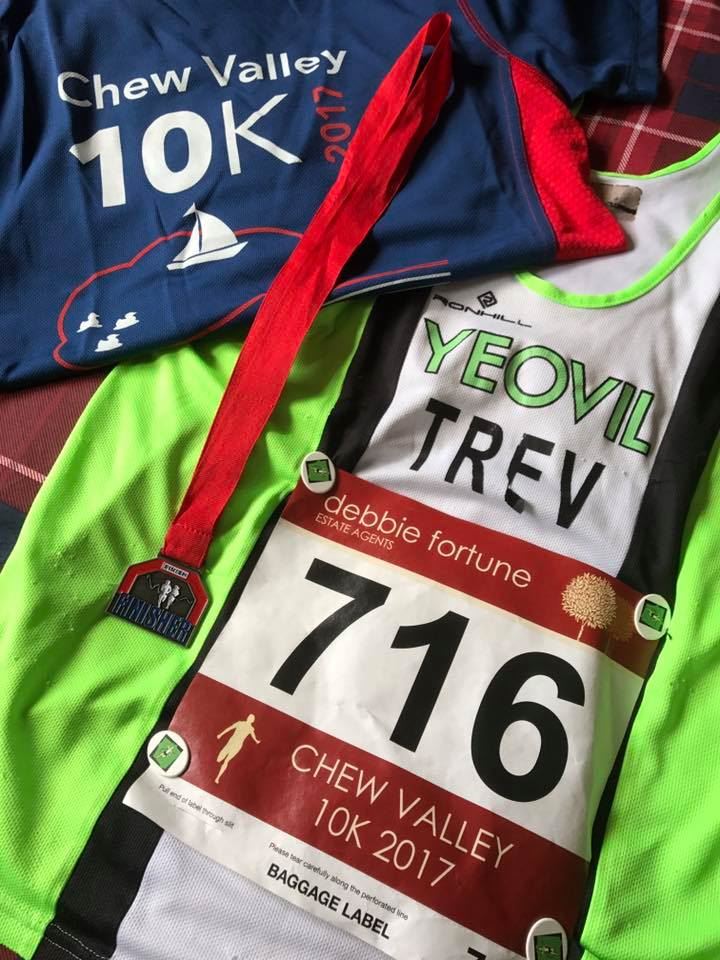 The Dragon Seeker
Darren Atyeo completed the 60k Dragon Seeker.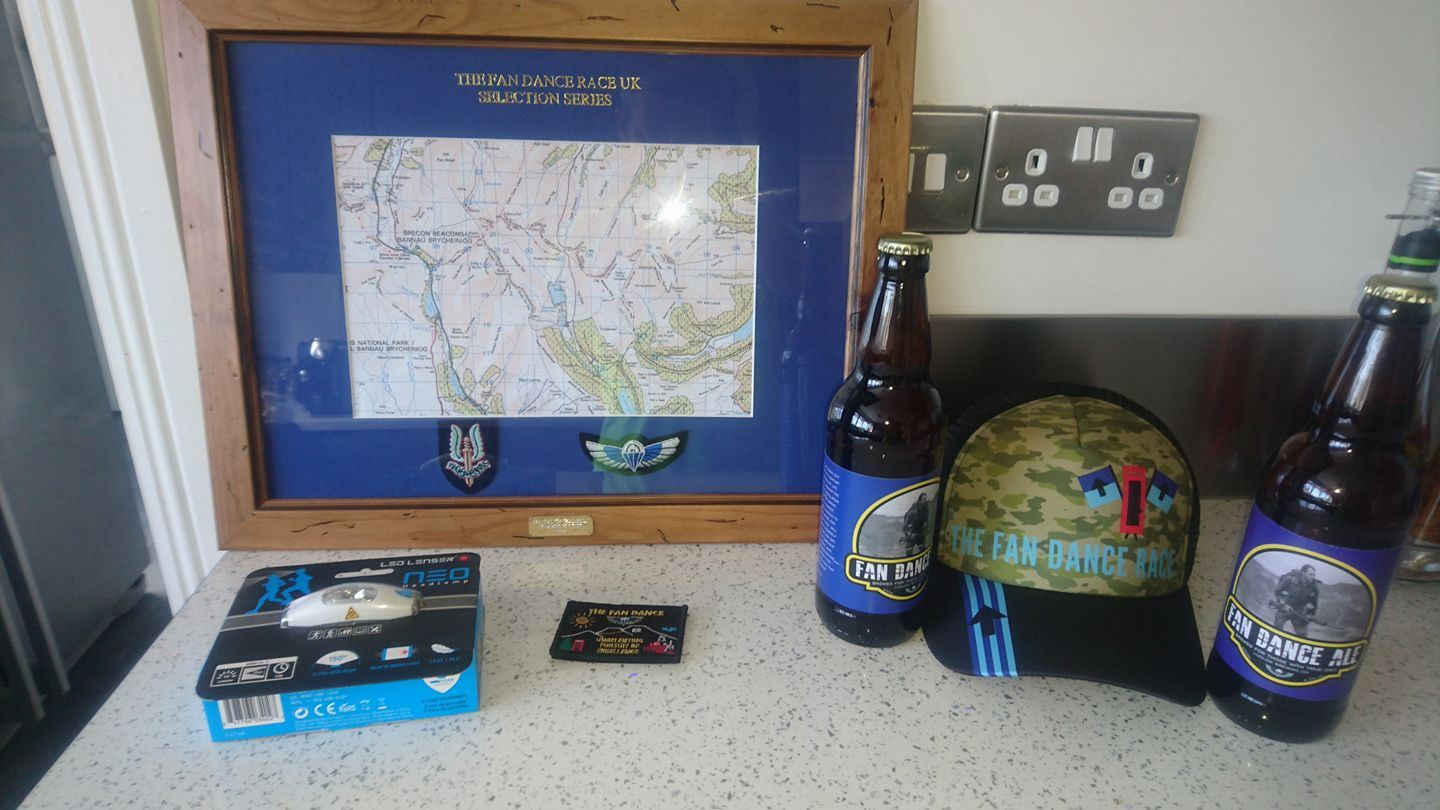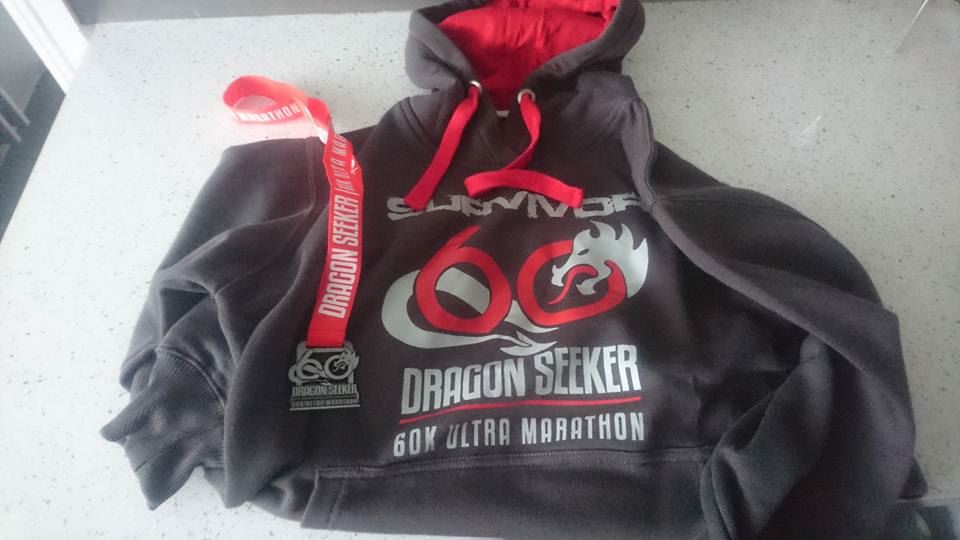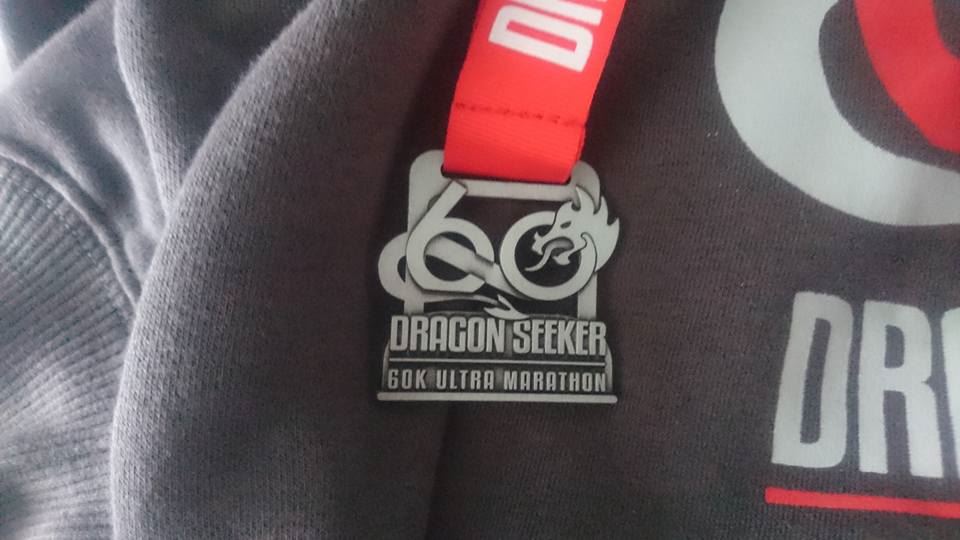 Great run out today at the dragon seeker 60k from the Severn bridge to Cardiff following maps to Seven checkpoints en route nice medal and hoody for completing not sure of my placing yet but a time of 6hrs36mins
Race to the Tower
Georgina Brice completed the 53 mile Ultra, well done great work.
Well, that was the most hardest and toughest challenge I ever took on. 53 miles across the Cotswolds, up and down lots of hills as you can see with the elevation below and some of the terrain was tough to run on. I completed it in 16:03:59 which I'm pleased with as it was so hard and everyone said the same. Really pleased I done it :-))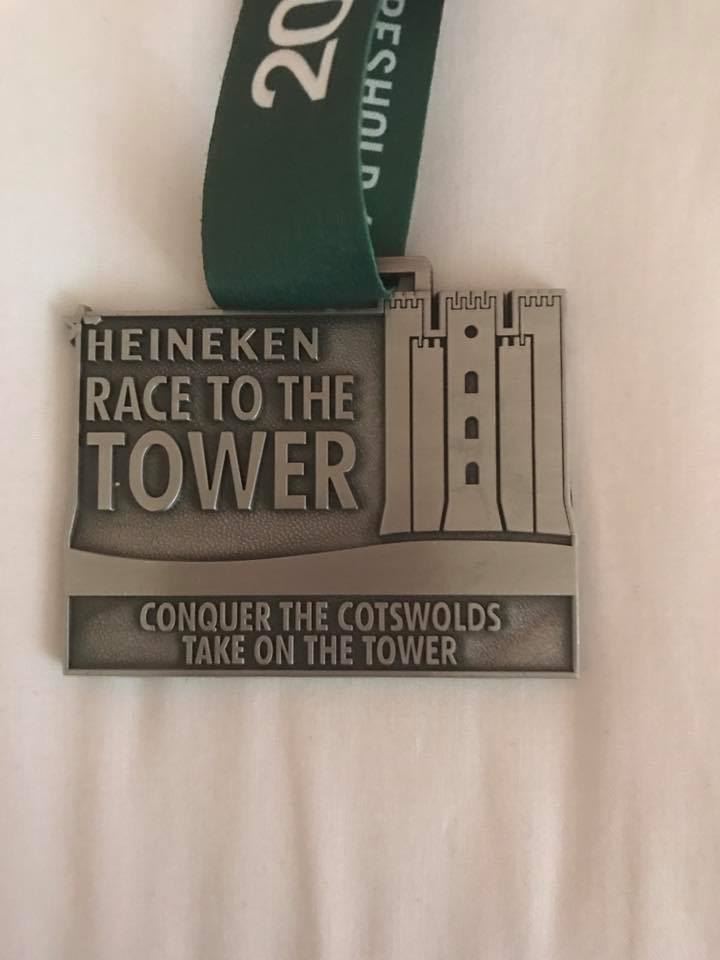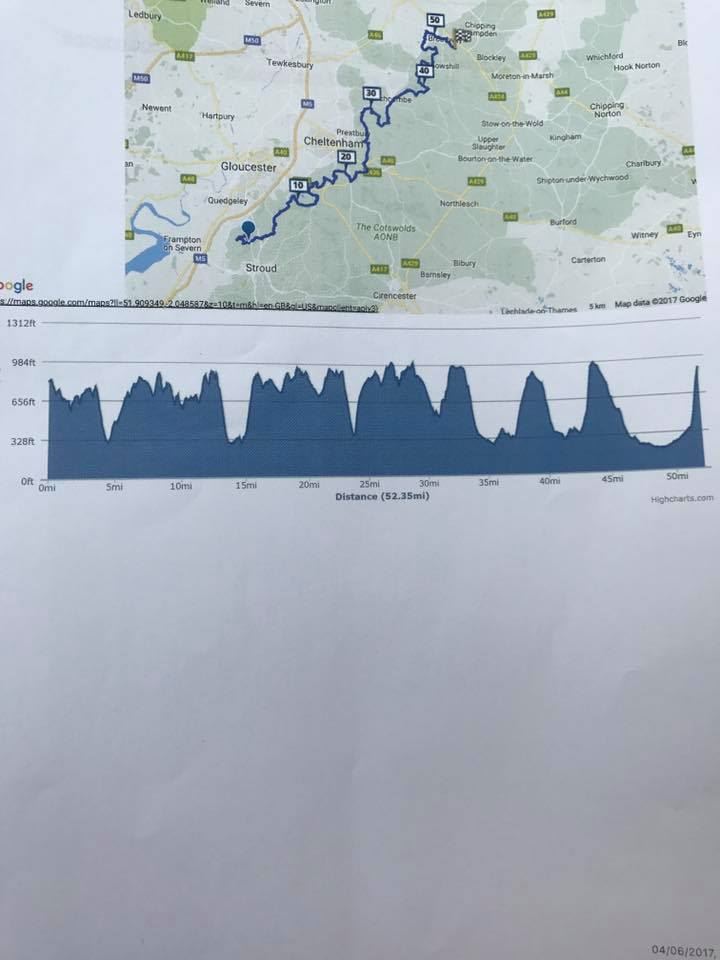 Parrett Trail Relay
From Lesley:
Crewkerne Running Club are running the above event as a trial in a new format for 2017. The date is 7th October so please put it in the diaries. It would be good if we, as a Club, could support this. Details are on http://www.parrettrace.btck.co.uk/ and will be updated as the planning develops over the next few months. Of course, those of you who are 'point chasing' there will be the usual 45 points for completing.
Mark's Runs
PUB RUN – DONYATT (8TH June 2017)
Led by Phil and Simon we ran from the pub up over Herne Hill. This was a steady climb along young corn or maize to some woods. The descent took us to the disused canal and tunnel now blocked off. Further down I think there were locks as well, now built over. We ran along the bit of surviving canal and stopped at the end for photos. A small tabby cat took an interest in us but was mostly ignored. We continued along the field and into Ilminster. More photos were taken outside the great church. A really nice old town. We climbed up Old Road (a track) to a fire beacon at the top. We looked back at Herne Hill in the distance. Continuing we crossed a road and went down another track. We followed the River Isle through jungle. Stinging nettles and either Cow Parsley or Giant Hogweed. I think the two look similar. After a struggle we came to fields with cows, mostly small ones. They were good to us. We came out at a factory and crossed over the main road. More stingers, we went through a junk yard and motor cycle shop in the sticks. We continued across more fields until we reached Donyatt. Some years ago we did much the same course in reverse direction. A great pub run being quite challenging and varied. Good one again tonight. Thanks All. Photos from Alison again.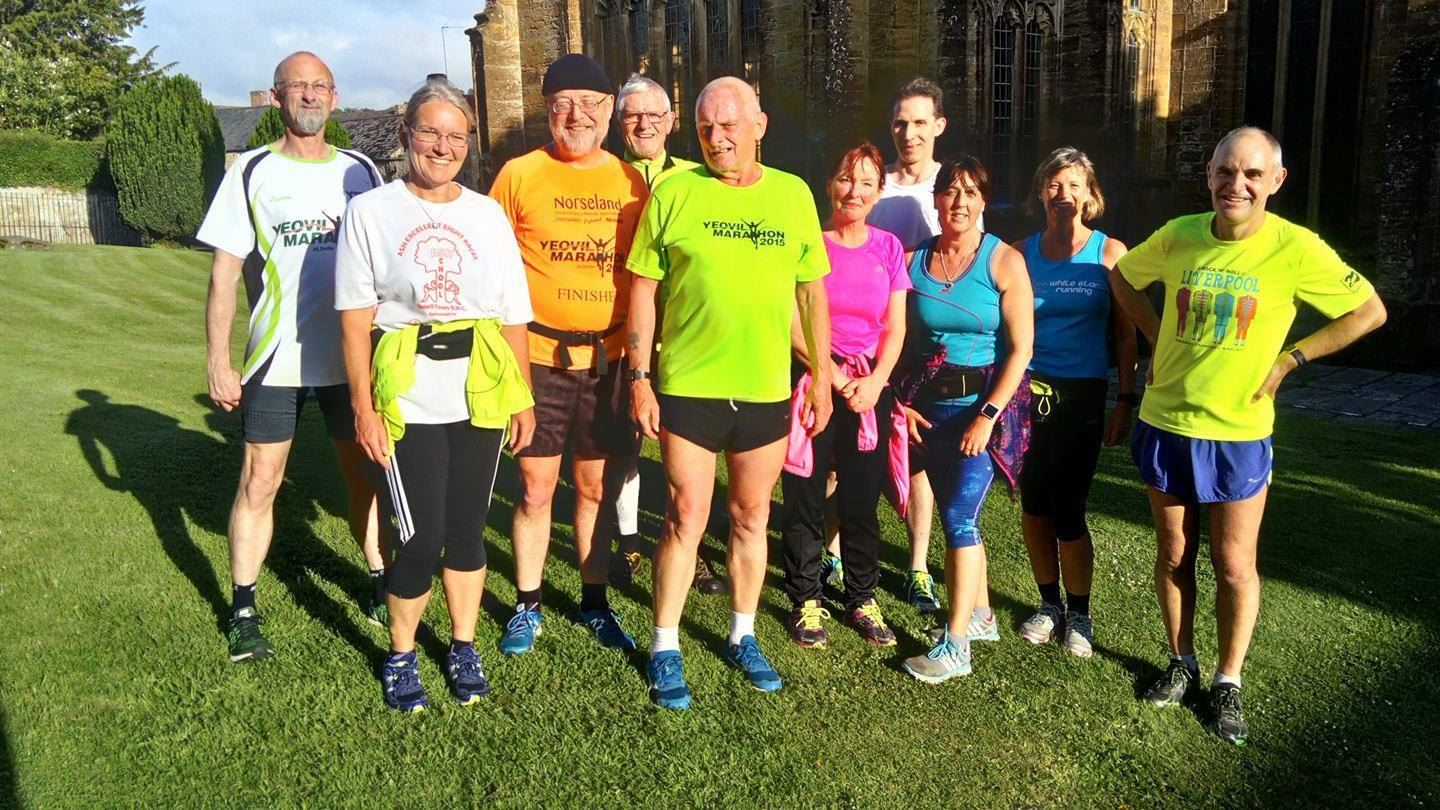 Released On 11th Jun 2017