Weymouth for Breakfast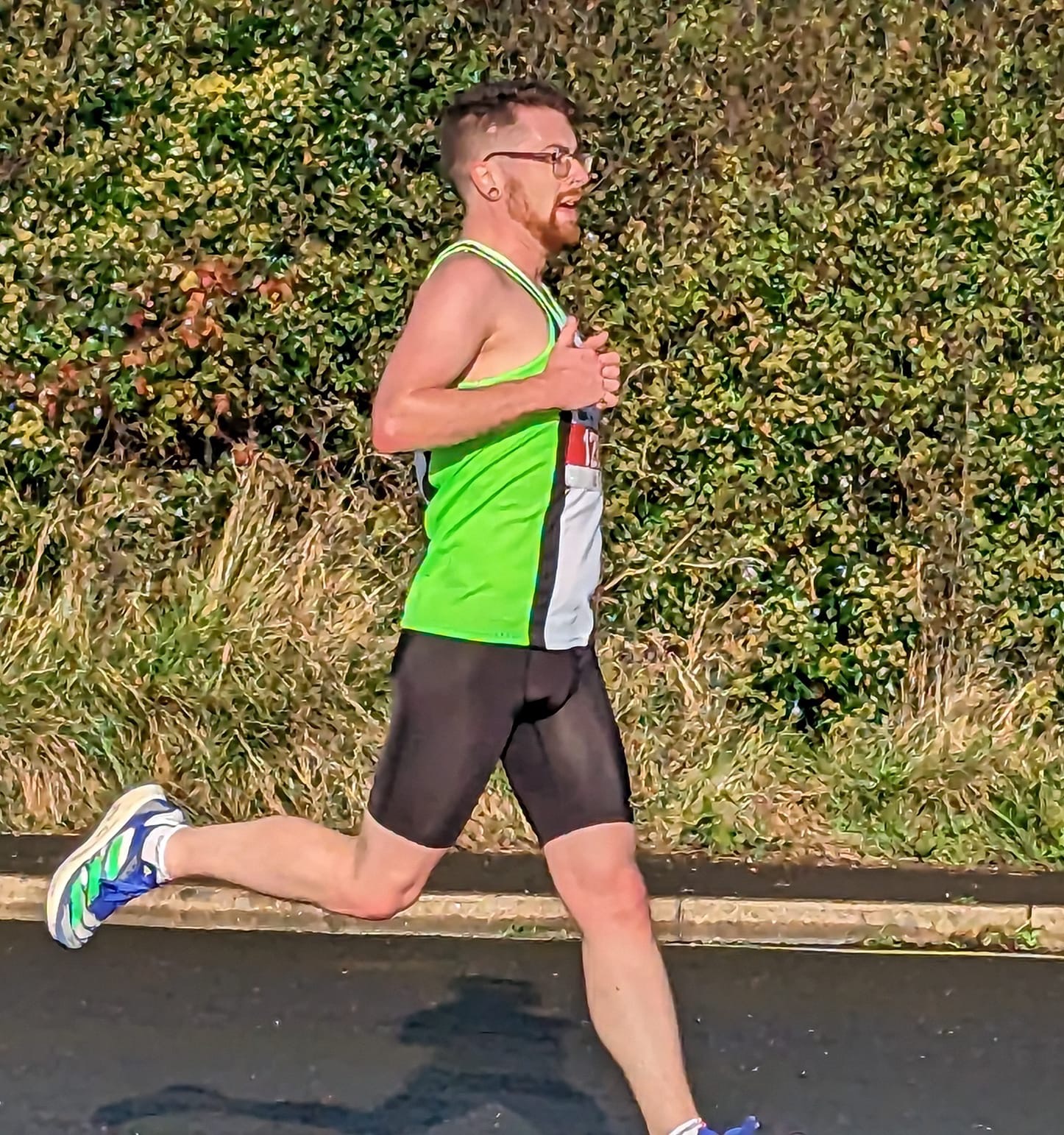 From Matt: 5:30 and it's lashing down. Lightning is amazing. 7:15 still raining a lot and I'm in the car. 7:50 some small floods (used to be called big puddles in my day) on the roads to Dorchester. 8:15 machine won't take my card for parking so a written note goes in the windscreen instead. 8:25 and they can't find my entry, did I enter? 8:40 back to the car for money so I can enter on the day. 9:00 Weymouth Ten start. 9:07:02 first mile down, too fast, can still see Steve Lye and Ashley Gingell ! 9:25 stupid hill and then 9:45 some bloody stupid hill. 10:00 wind at 97mph into my face. 10:17:44 Weymouth Ten finished, hat done and points scored. 11:32 full English at Wardon Hill. 11:52 write race report for Bungy Williams.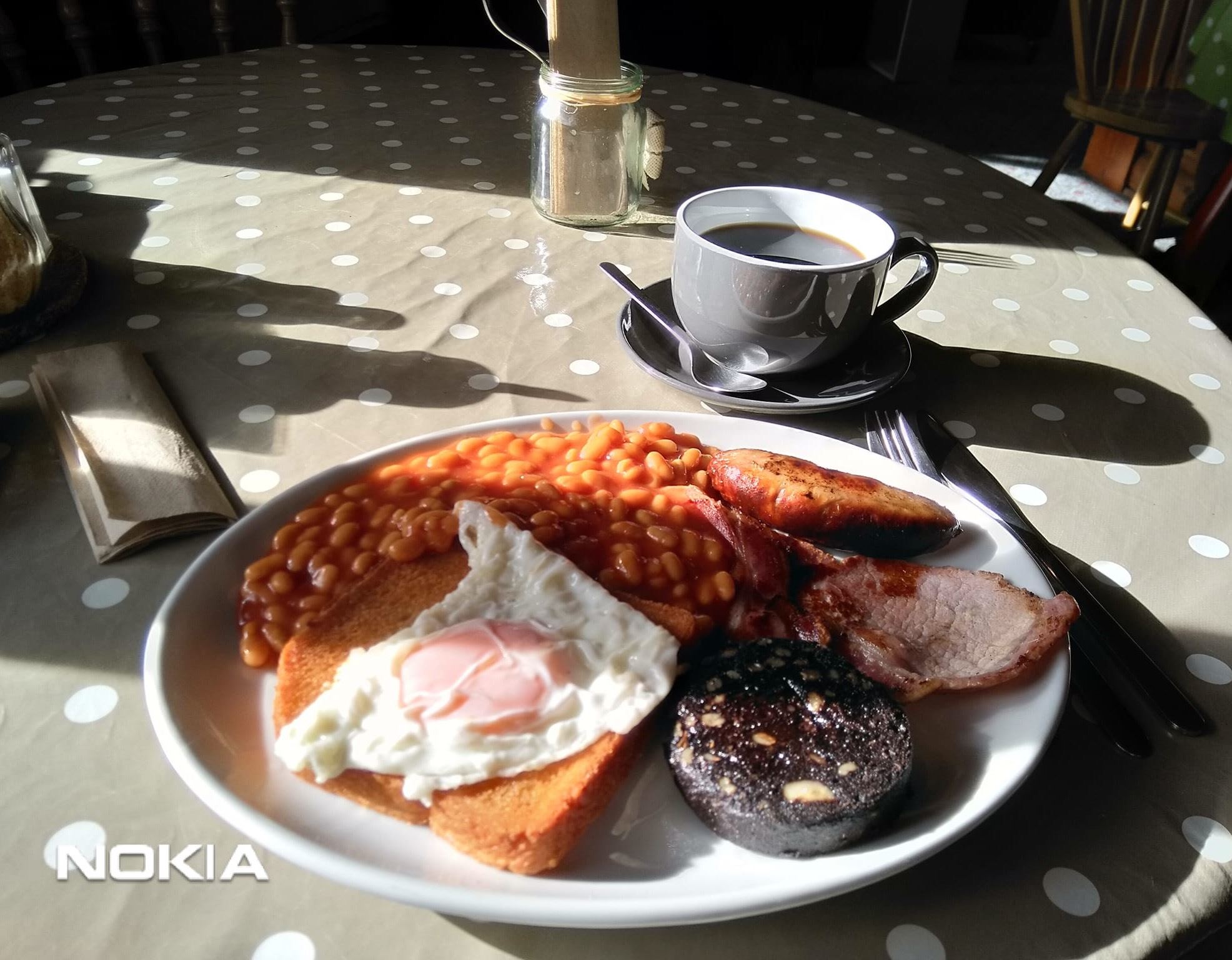 Well done to Adam as the first Club member over the line and Jackie our First Lady. 19 Club members, well done all.
Club Championship
From Lesley: It's that time of the year when we need to set the Rules and Races for the 2022-23 Club Championships. We are reverting back to the format of pre-covid which will re-introduce the Points Queen and Points King Champions as well as continuing with overall male and female champions.
Lots of you took part in races this year so it would be good if we could have more of you entering the Club Championship races. It makes for good camaraderie, supporting others and having an enjoyable day out, often with cake to finish the day/morning! You don't have be fast, it's the taking part, having fun and earning points with like-minded members. To cut down on costs car-sharing is a good idea too.
Slam Hats
The Slam Hats awards continue to be popular with members so that will continue. The only change to this is that to earn the Micro Hat to make it slightly more challenging the qualification is that you will need to run two 5k races, two 10k races and one 5 mile race. There are not many 5 mile races around so start looking early in the year. Weston-super-Mare hold a monthly prom race from September through to May and Baltonsborough 5 miler is on the August Bank Holiday Monday,
Awards Night
Please book as soon as you can as time is getting on and there are seating plans to produce and the venue will want to know numbers.
From Denise: Hi everybody that's going to the Awards night because we're having a few problems on the website I'm just checking who's going these are the names and orders that we have received on the website so far 33. Some have not sent us your food order. If I've forgotten everyone let me know.
Racheal Jones
Guy Williams
Richard Clayton
Andy Farrant and Jo
Jeff Watson and Mafalda Santos
Matt Driver
June Moule
Louise Ward
Nigel Parker
Sarah Farrant
Dominic Berry
Paul Gilbie
Anita Garrett… awaiting menu choice
Mandy Bake
Robert Adams
Alison Griffiths
Steve Lye
Kate Gowers
Eleanor Damon+1
Magdalena Golebiowska and leigh
Richard John Hooper & Maruerita Hooper
Lesley Nesbitt &Tony Nesbitt
Brian Mountjoy row & Marion
Sandra Levett Levitt
Melanie Mel Cox
Kenneth Barry
Tim Willis
Sharon Hardy
Julie Bolton
John Curtis
Joanna Samuel
Triss Samuel
Ashley Gingell
11 ? Payments offline so far
Phil MacQuaid
Linda Membury
Nat Robins
Brian Lane ..Paid cash
Phil Mac Quaid
Trevor Strelley
Sarah Sinclair
Steve and Lindsay … awaiting menu choice
Malcolm Maxted =1 awaiting menu choice
Thanks Denise
From Lesley: The following are the names of members qualifying for Slam Hats that I have received so far. Please let me know if I've missed anyone or if you still have to let me know. I need to know numbers by the end of the month at the latest:
Micro Slam
Alison Griffiths
Donna Reeves
Nat Robins
Richard John Hooper
Debbie Rennard
Mini Slam
Andrew Brown
Linda Membury
Matt Driver
Sharon Hardy
Steve Lye
Trevor Strelley
Grand Slam
Anita Garrett
Ashley Gingell
Dominic Berry
Helen Nesbitt
Julie Burton
June Moule
Kirsty Norman
Lesley Nesbitt
Mel Cox
Nikki Guiver
Rachael Jones
Robert Adams
Sarah Farrant
Simon Rowbottom
Stephen Warren
Tim Willis
Ultra Slam
Andy Farrant
Anita Farquhar Rufus
Eleanor Ellie Damon
Bungy Williams
Jac Casey
Kate Gowers
Leigh Parsons
Lindsay Saunders
Luke Betteridge
Magdalena Golebiowska
Paul Card
A Wet Track Night
From Graham: So these guys battle against wind & heavy rain tonight at the track for the weekly interval training session! Bungy for the blog #runninginallweathers #motivation #running #trainingmotivation #runningmotivation #runningcommunity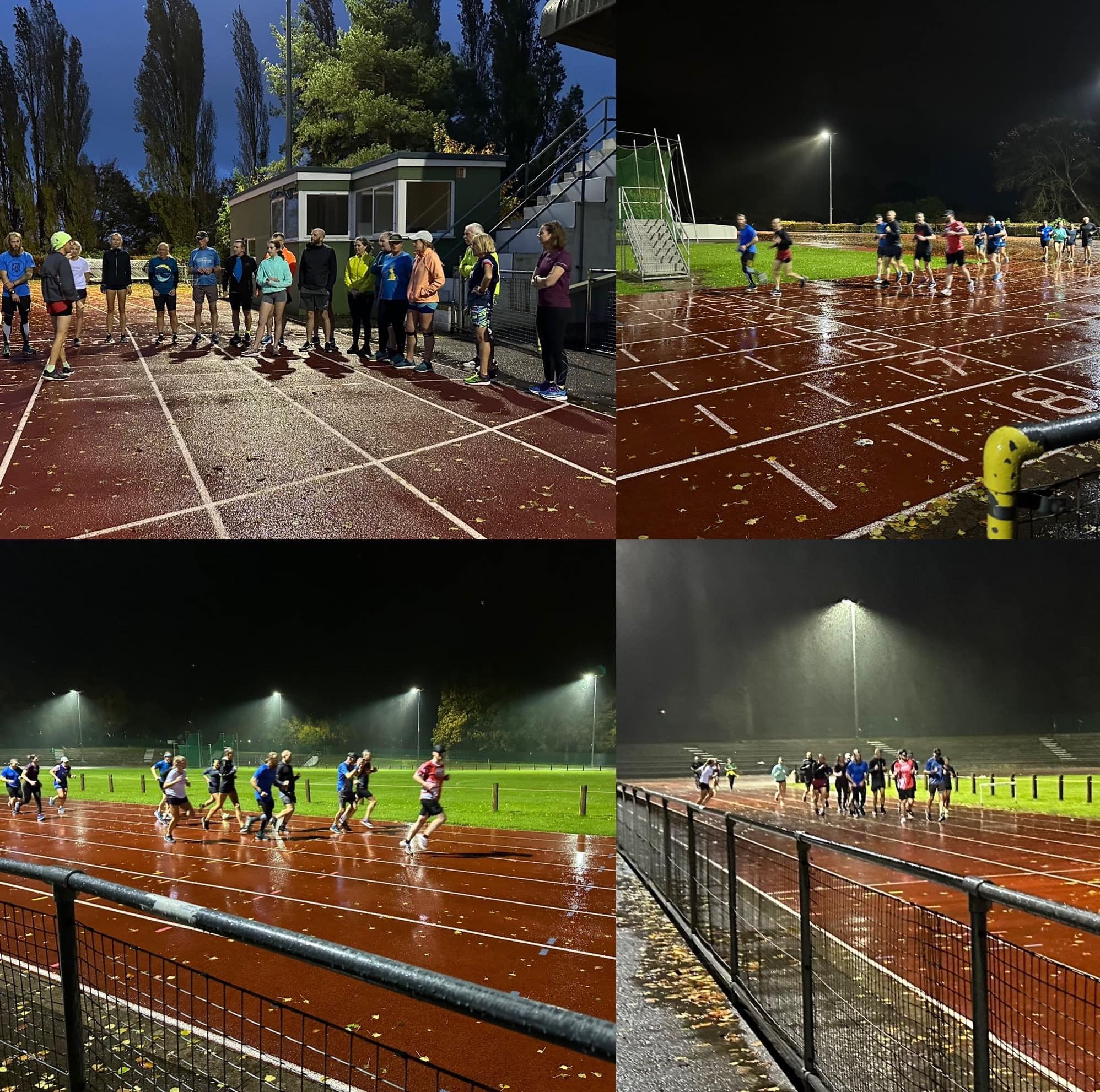 Park Runs
From Jo: Just a small Yeovil Town RRC turn out at todays The Great Field parkrun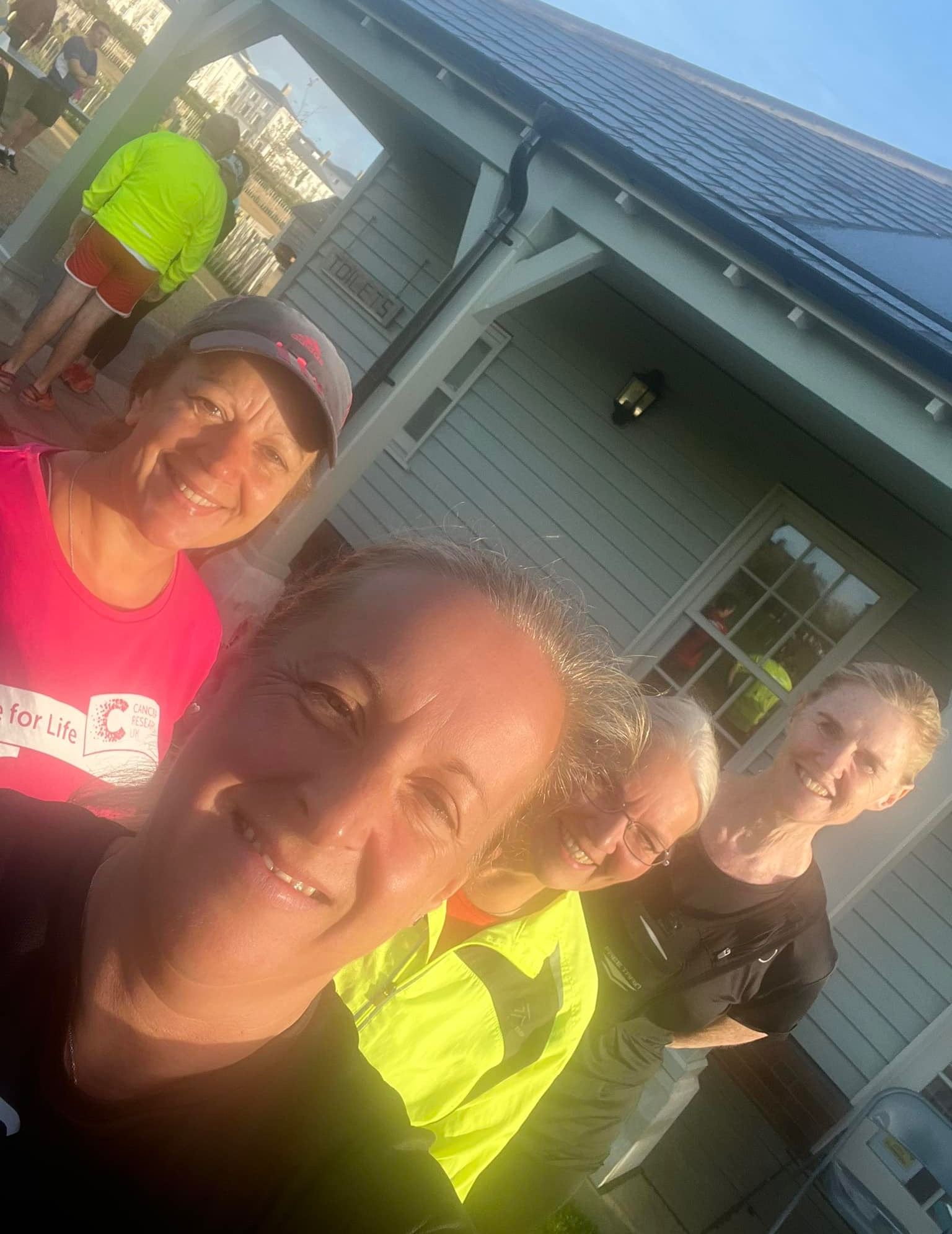 From Lesley: Another good turnout from YTRRC at Frogmary this sunny morning. Sorry to those that missed the photo. Don't forget YTRRC are marshalling and pacing in two weeks on 5th November so time to think about what position/pace you'd like to do. More details to follow.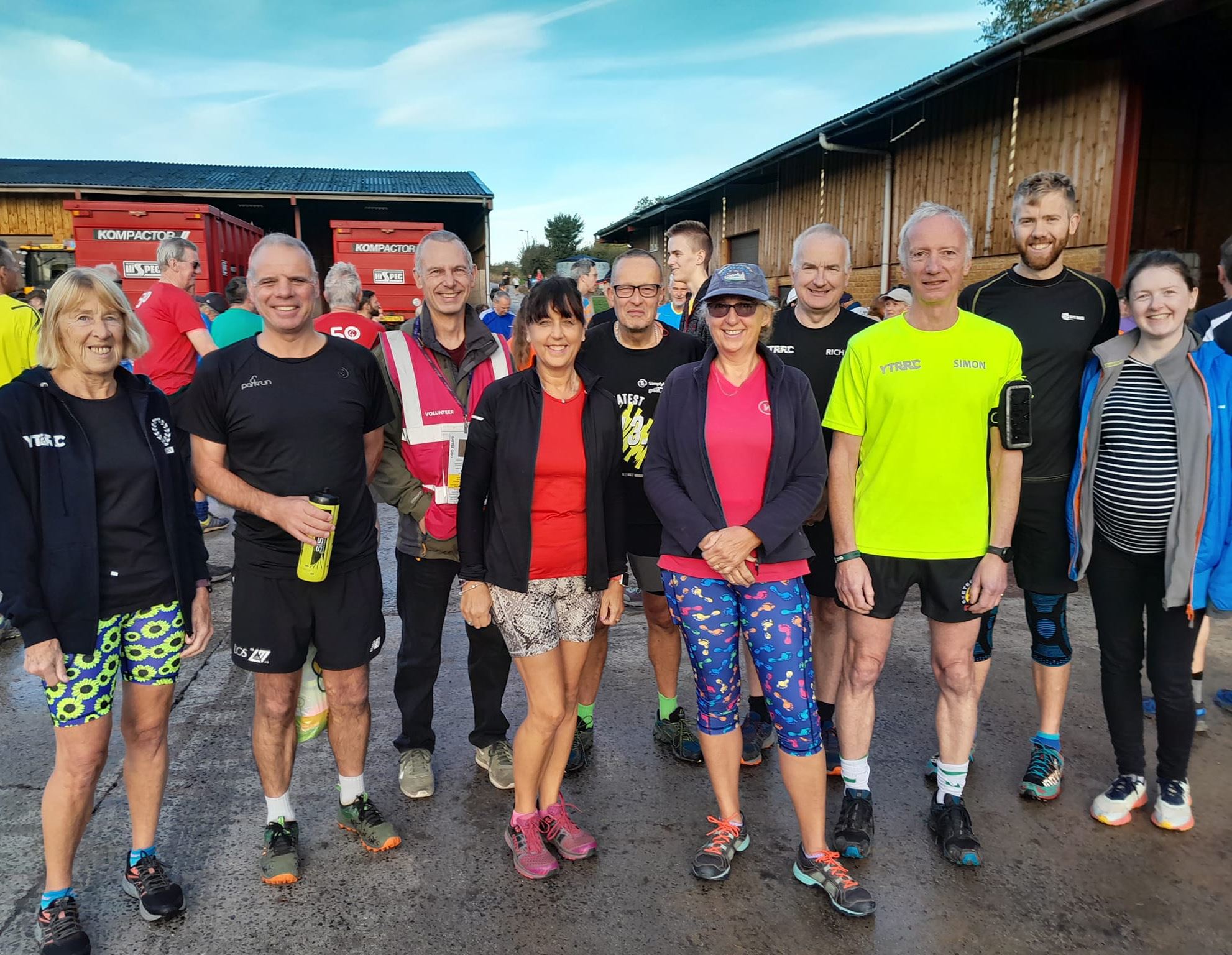 PUB RUN – SHEPTON BEAUCHAMP (20th October 2022)
From Mark: Sue led the not so fast group which initially comprised Sue, Alison, Rachael, Dominic, Rob, JC, and myself. Leaving the pub and running south through the village, we turned left and continued along littlefields lane. At this point we were joined by the faster group for a short while. At Shapway Cross, Alison and Rachael left the group to run a slightly shorter route. We turned right and continued along Shapway then turned left at Fouts Cross. Running towards Carey's Hollow, we turned left and ran back to Shapway Cross. Turning right we then ran along the lane towards West Lambrook. At the village Dominic achieved 11 mph as he ran towards the traffic speed indicator. We continued into the village then turned left to run along West lane. We turned left again and ran down Rodwell lane which was dark, narrow and muddy, almost like going off road. We continued to Marsh lane. The road bent sharply to the left and we began a climb which got much steeper towards the top. We then descended following the lane back into Shepton Beauchamp coming out just to the east of the pub. Great run, thanks Sue for the route. For the meal we sat in a room at the back of the pub. Thanks Phil for organising.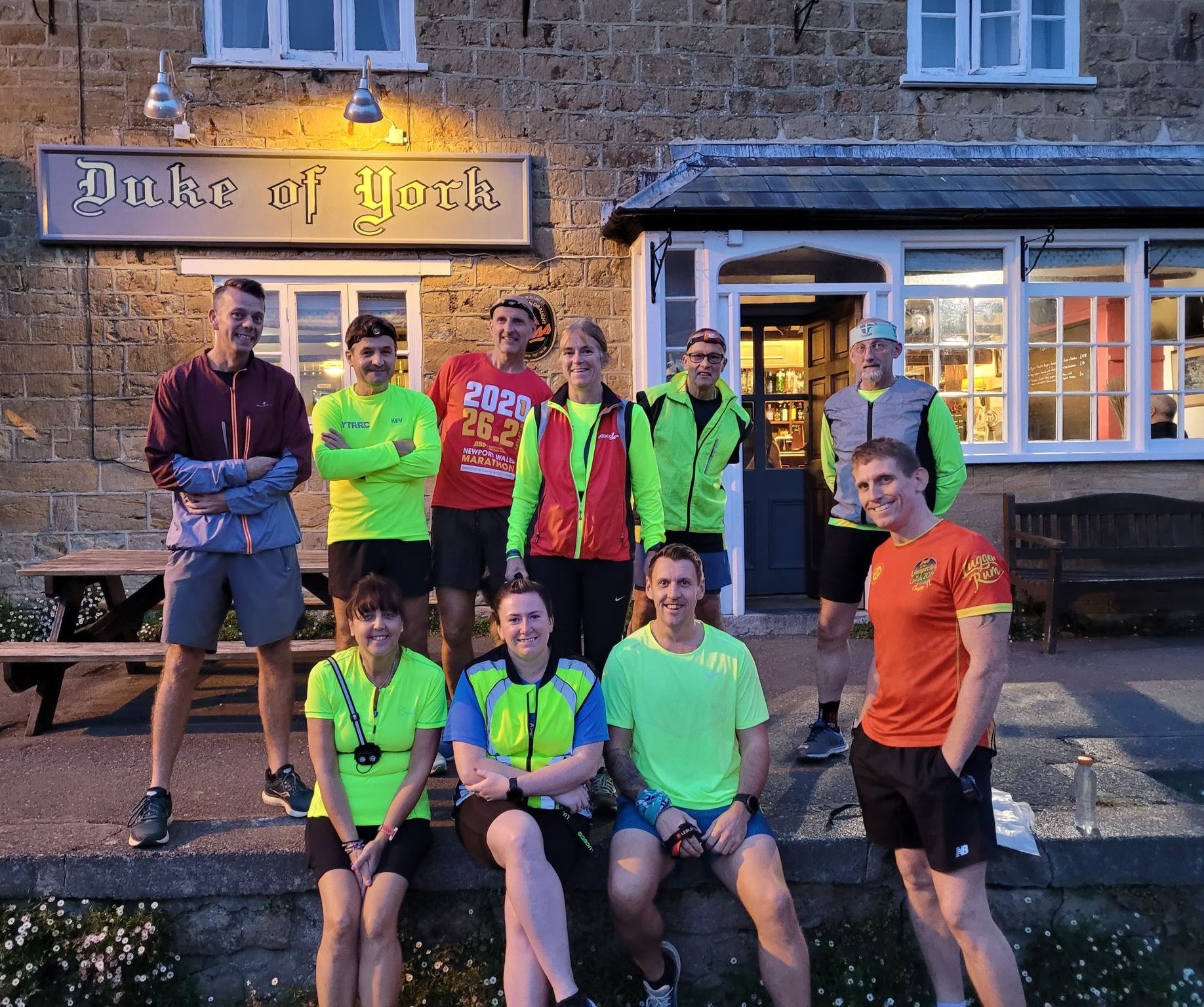 Released On 22nd Oct 2022