We Will Remeber Them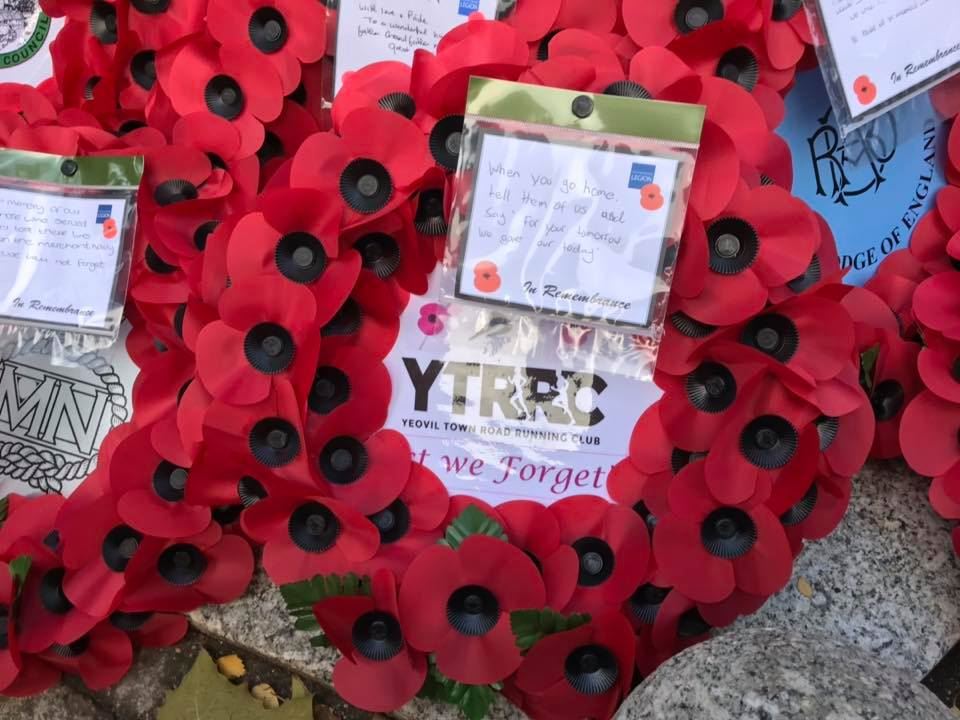 The Remembrance Sunday
Today saw Yeovil's Remembrance Parade with a great turn out from the Town, the Club had a couple of groups running before and then went up for the Service and then all went back to the Ninisprings Cafe. Well done to Katie for sorting out the Wreath and then marching and laying the Wreath at the monument.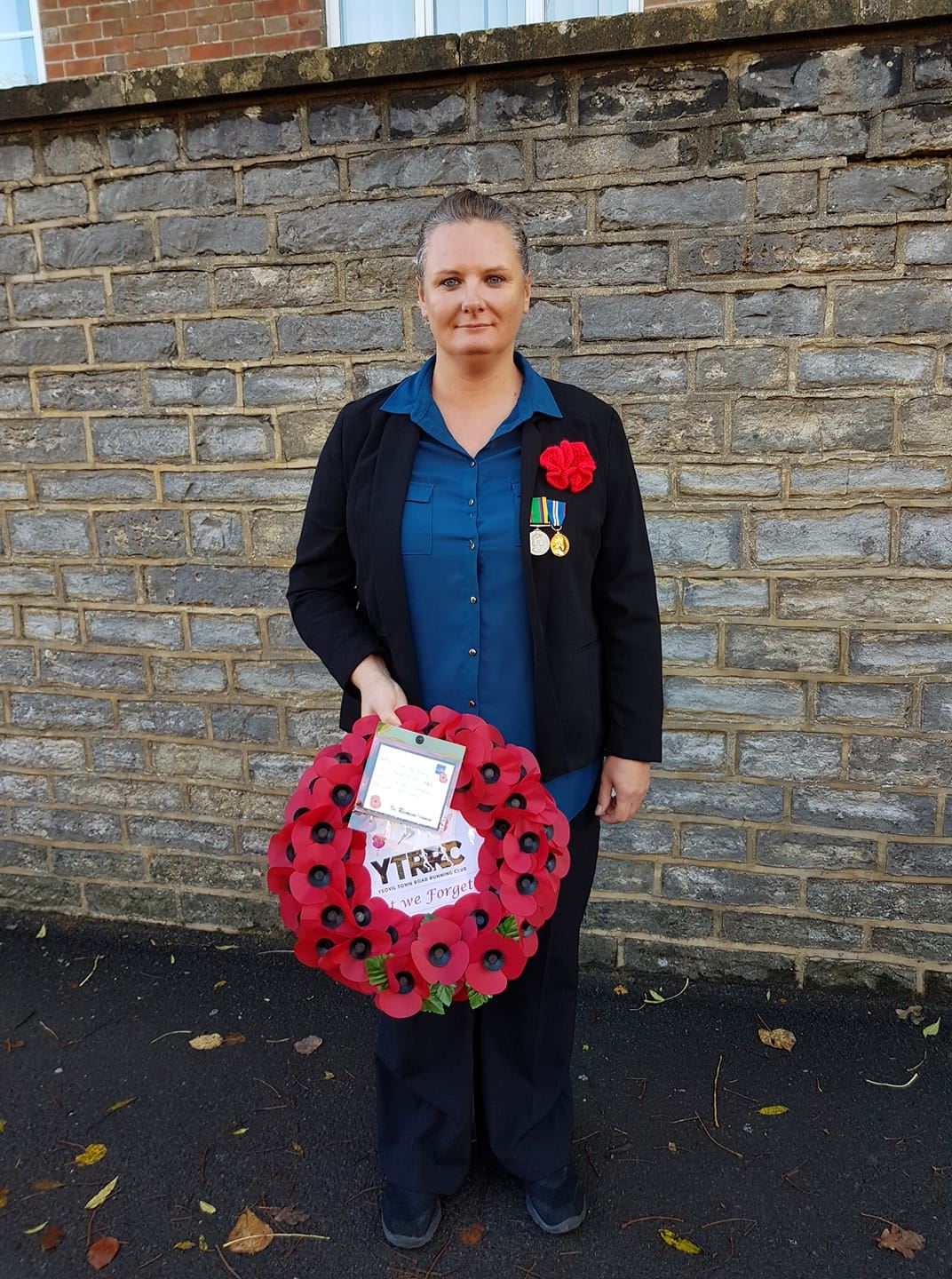 The Remembrance Sunday Marathon
Strange to see a load of YTRRC runner's up in London at the Phoenix Remembrance Marathon. Great medal and well done to Mark, Kev, Darren, Anita, and Lynne. The Race started at 9 am with a two mins silence at 11 and two mins taken off your time. I think it the only race that does this. Marshals spread out over 3.68 miles sounding horns or whistles to start the two mins, a great touch.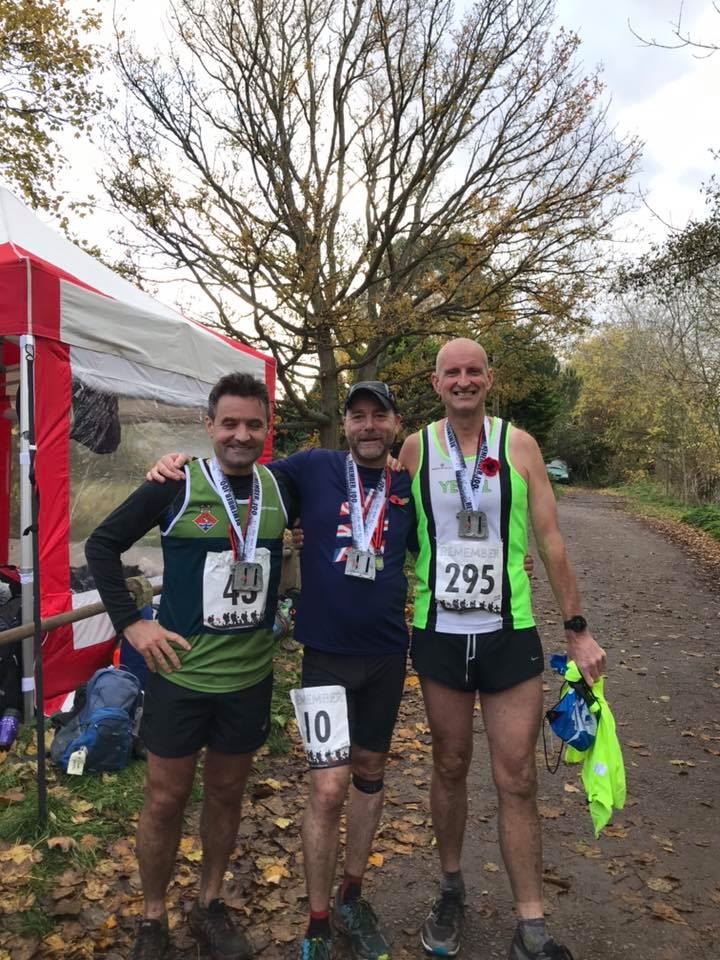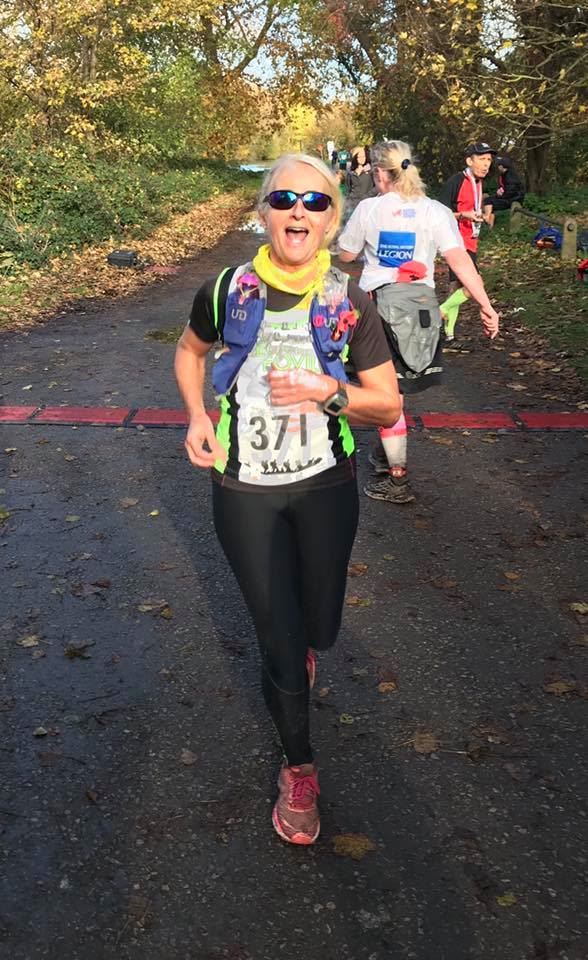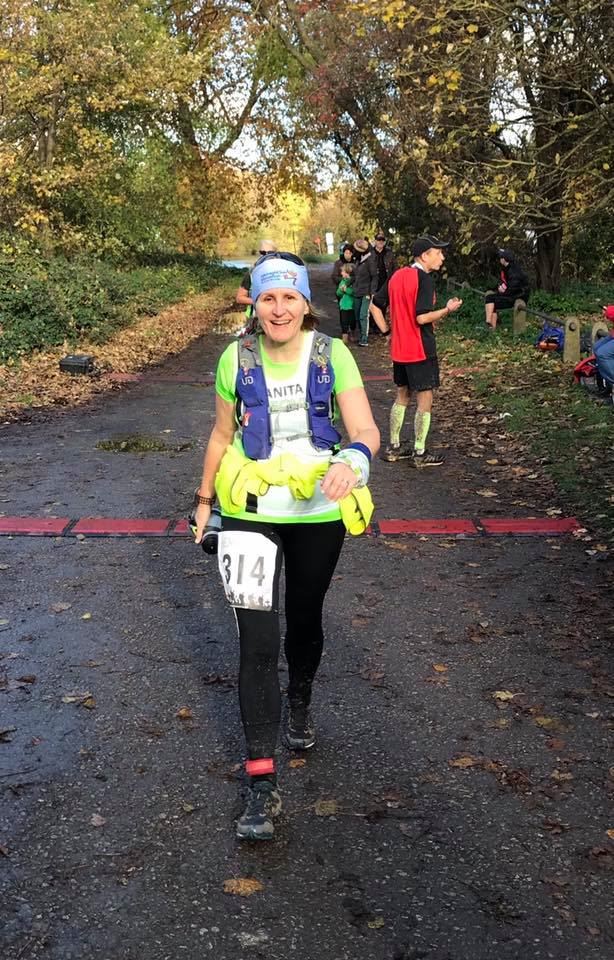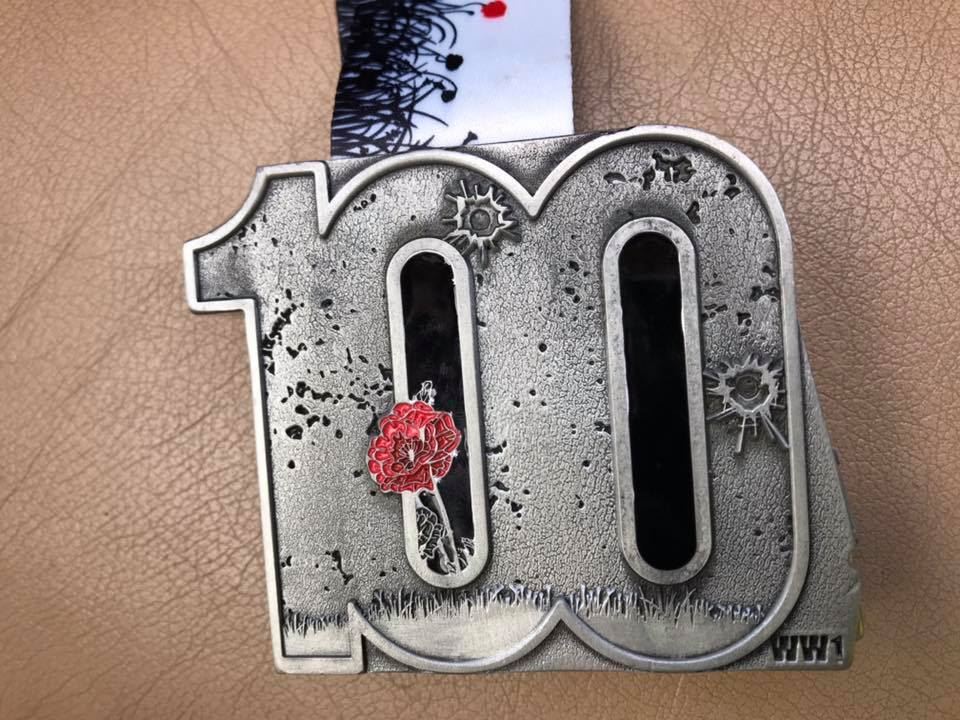 Club Night Out
Thanks to Denise for organising the Club Night out in the new Turkish gaff in town. A great turn out but I think some basic photography skills are needed.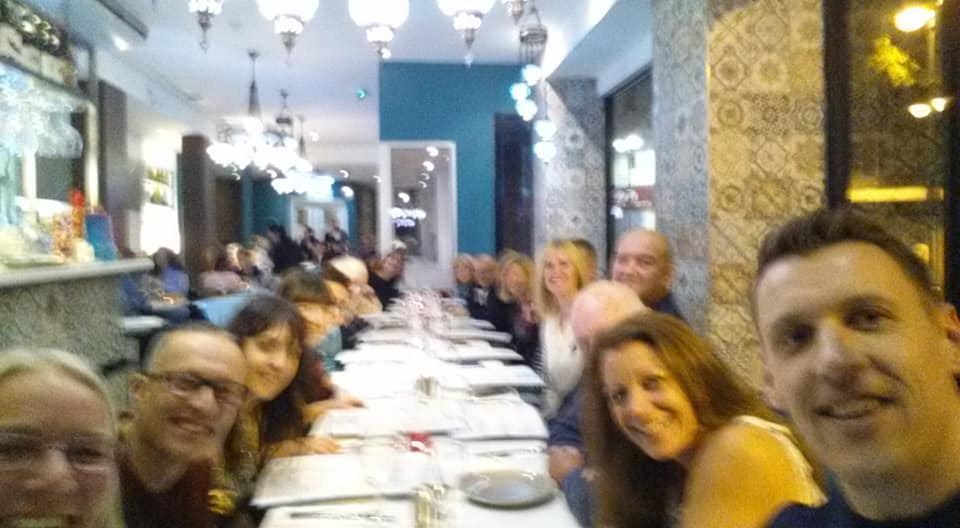 From Steve Lye: YTRRC do Dark Valley half marathon. If you go down to the woods tonight you will see an impressive array of people decked out with head torches, fairy lights and flashing gizmos resembling the neon deep sea creatures! An interesting course with a few puddles and muddy patches and a bit wet towards the end. Unusually for WSR the distance was bang on the money and there I was keeping some energy in the tank for an ultra half!!! Emma had signed up for the 10k but was able to transfer to the half.
1st Yeovil lady - Magdalena Kusmierczyk (36th overall)
1st Yeovil Man - Steve Lye (8th overall).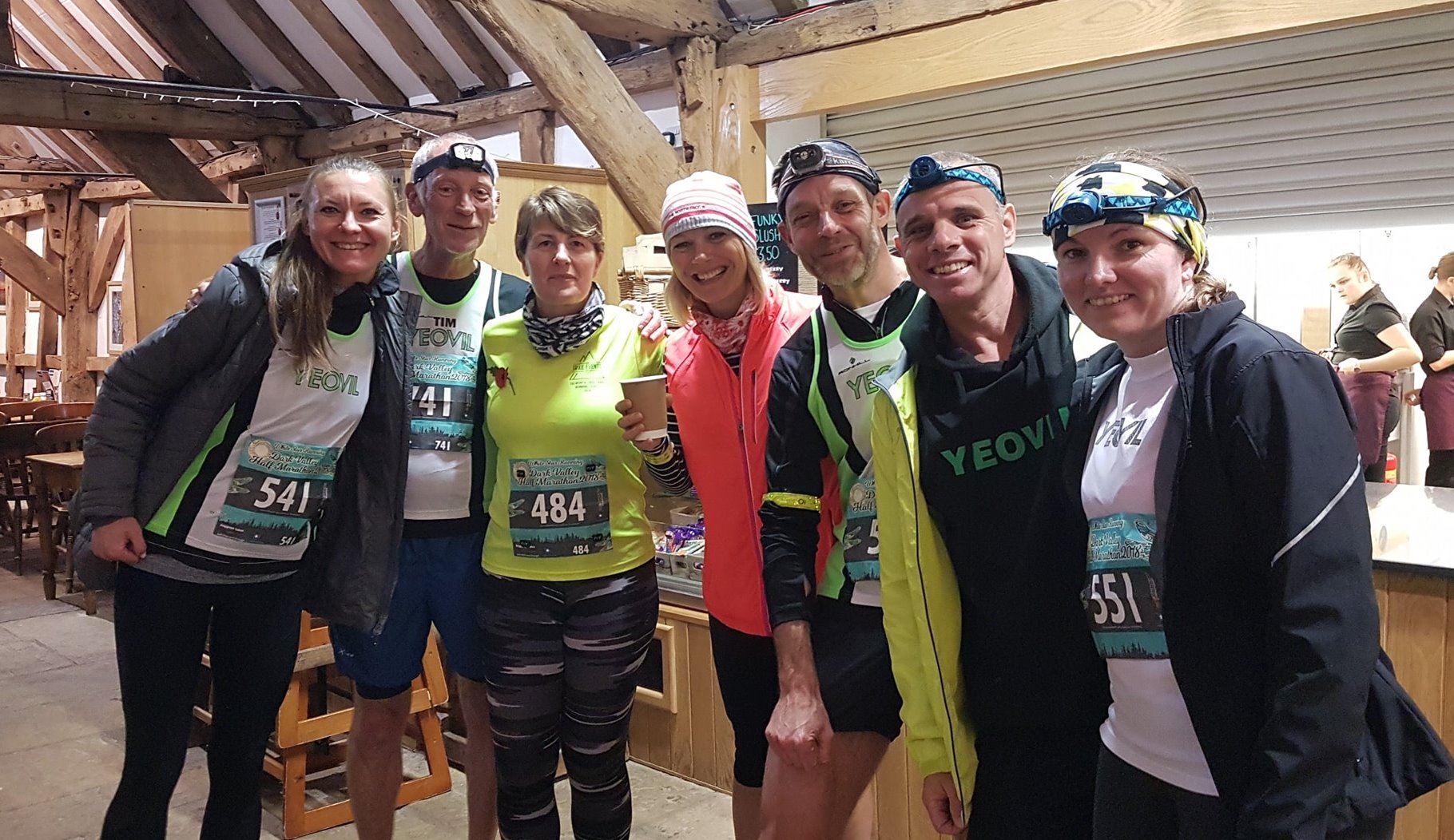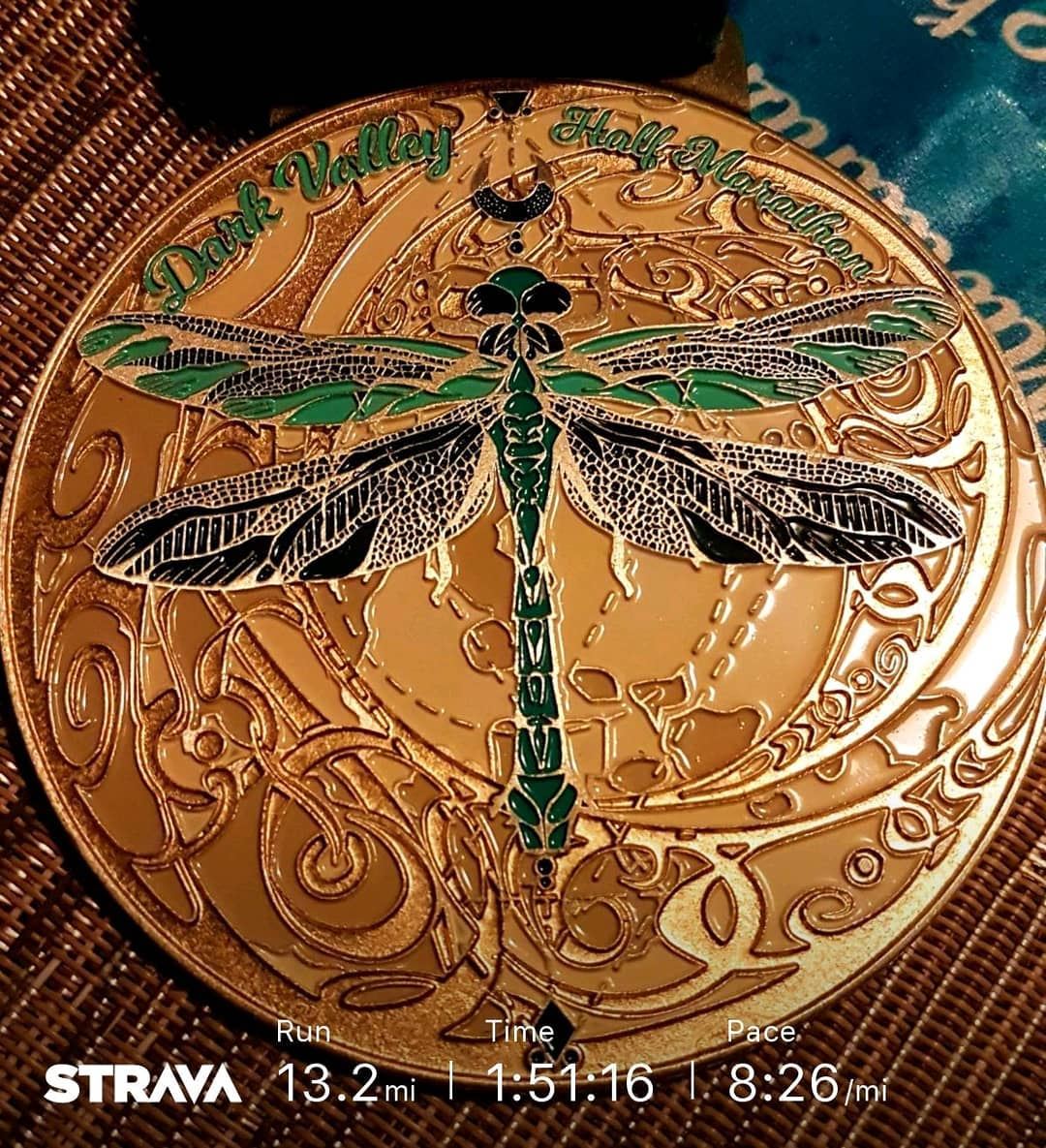 London Marathon Places
From Catherine:
VLM ballot – official results!
1. Adam Batson
2. Richard Bessell
3. James Day
4. Simon Rowbottom
5. Stephanie Lara
6. Darren Atyeo
7. Lindsay Saunders
8. Kevin Doherty
9. Sarah House
10. Yunmi Jang
11. Katie Brooks
12. Samantha Lloyd
13. Graham Still
14. Jeff Watson
15. Stephen Warren
16. Emma Swithenbank
17. Daz Swithenbank
18. Gavin Gav Cheetham
I am awaiting confirmation of our first claim members from Adam and as soon as we have this information, club places can be applied for. Places need to be applied for by the club by 5th December. Once this has been done and confirmed by EA, each athlete's name will be put forward and they will receive a link to be able to complete their registration which they must do by have until 25th January.
Santa Dash
From Linz: Please share and any help on the day for setting up and donations of any cakes for the refreshments would be gratefully received. Michael Shead and his family and very kindly offered their Marshalling services once again and will run the refreshments stall. Anything will be gratefully received and will go towards a great cause xx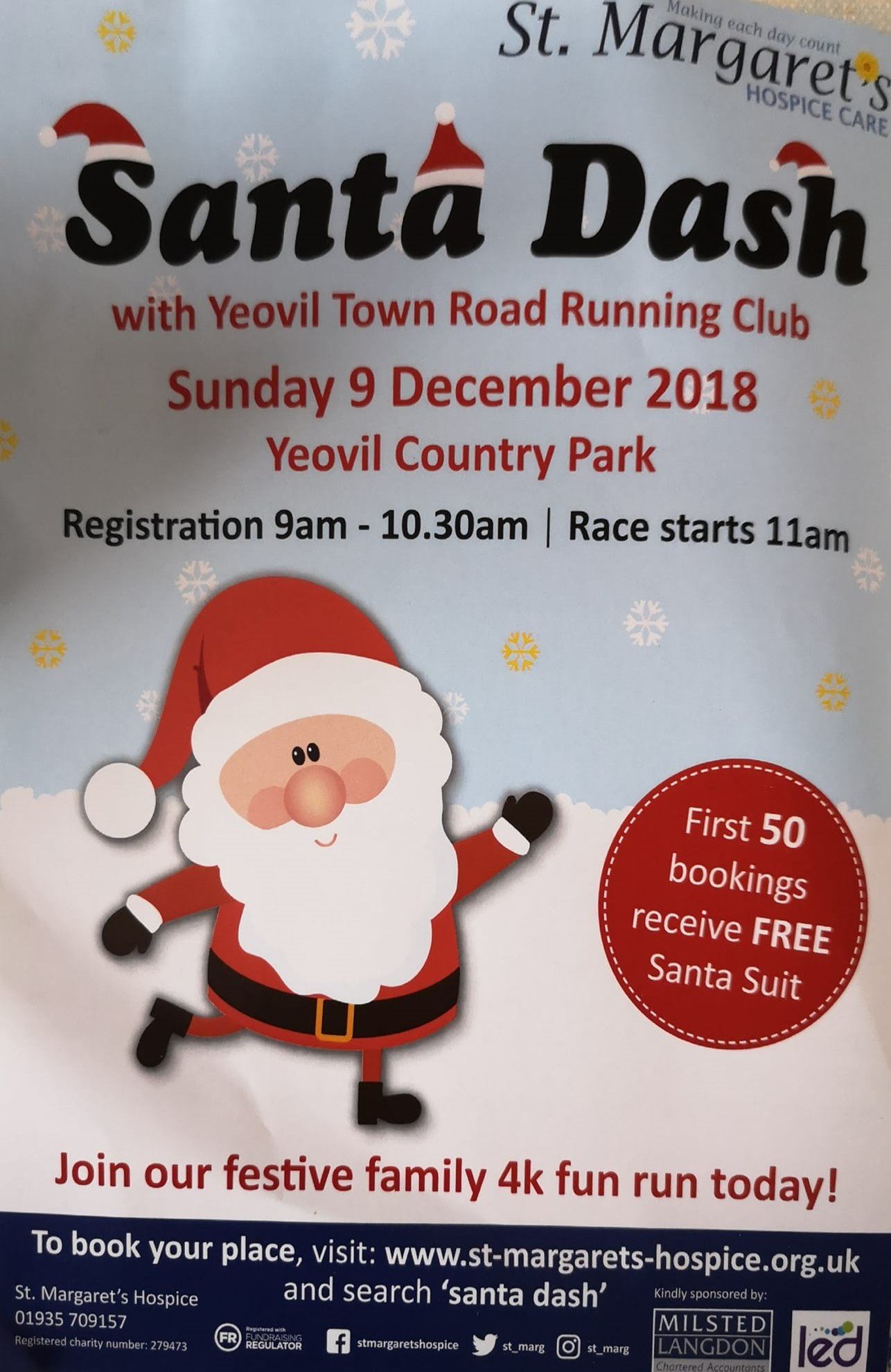 Park Runs
Montacute:
From Simon Eadon: A bit of torrential rain was not going to dampen 100 & 50 ParkRun milestone celebrations and Daf's birthday. Brilliant cakes!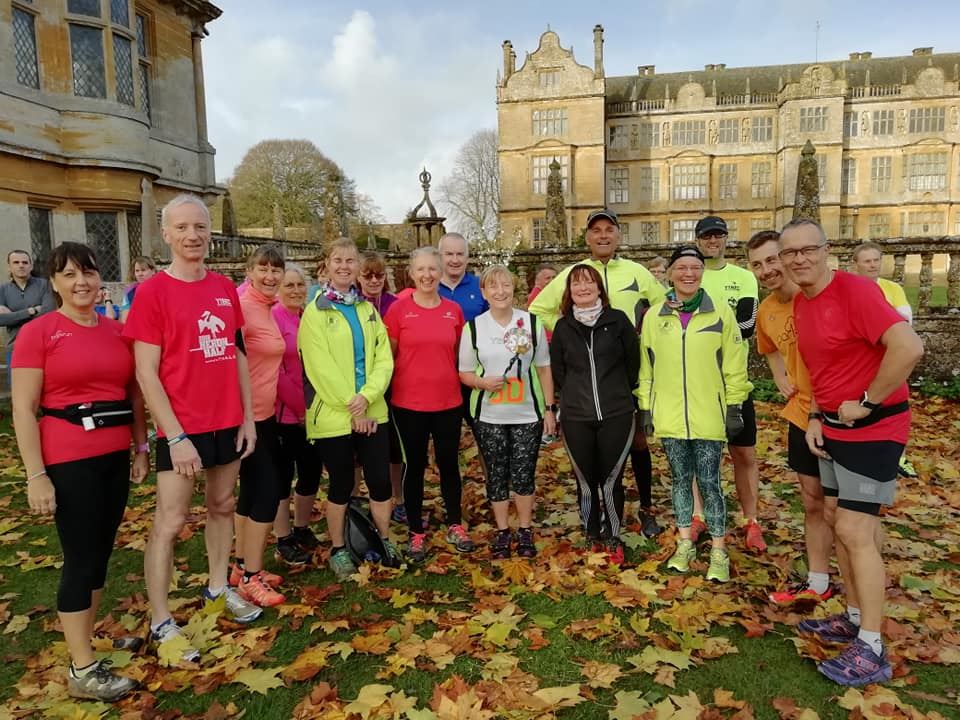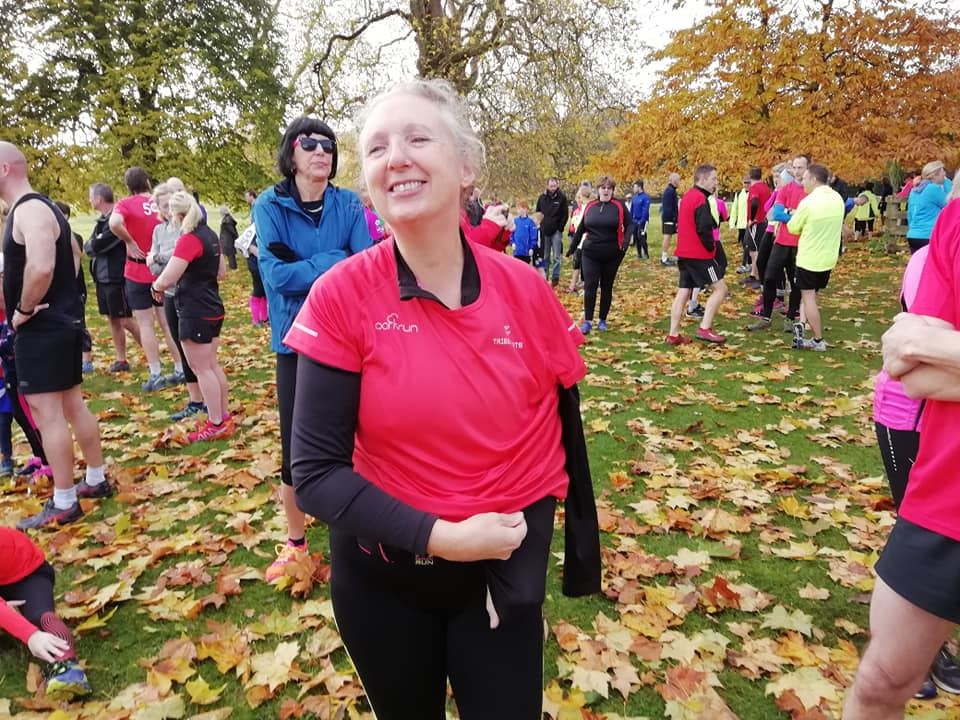 My 100th ParkRun at Yeovil Montacute this morning. A rather wet second half but not a patch on the conditions the WW1 soldiers endured in the trenches. I dedicate this run to my Great Grandad Herbert Gould, his younger brother my Great Great Uncle Walter Gould and my Great Uncle Thomas Bennett all from Yetminster. RIP x Celebrated in true YTRRC style with cake after!
From Lesley: Parkrun tourism this morning in Harrogate. Glorious morning 😎. Three laps of The Stray, flat, part path, part grassy track. Similar number of runners to Montacute.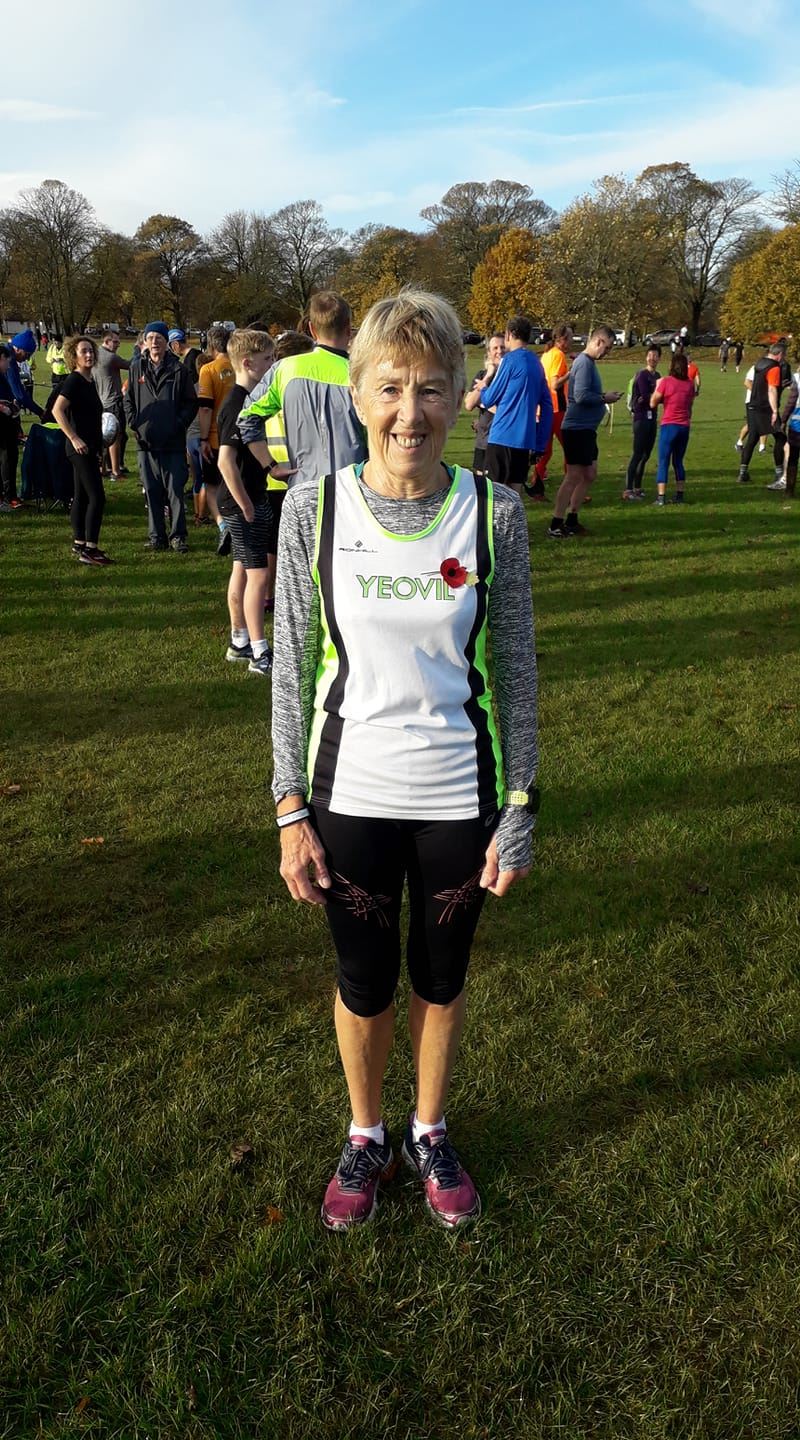 Marks Runs
PUB RUN – YEOVIL MANOR HOTEL (8th November 2018)
Tonight, Ali organised and led an alley run from the Manor Hotel in Yeovil. The main one of three groups ran a "figure of eight" loop to the north of the town center. Heading north and running through two underpasses we reached the Avenue. From here we continued using paths and streets covering Goldcroft, Milford dip, Melrose Road, Highfield, Hillcrest, Milford Road, St Michaels, Greenhill, Heather road, and St Johns. After more paths and streets we entered a park where Anita used the Zip Wire for some Assault training. We continued covering more paths and streets including Magna Close, Runnymede, Mudford road, and Tower road. Why did they have to demolish the old water tower? We crossed St Michaels, and used a path to get to High Lea. We ran back to Goldcroft via Glenthorne Avenue and Folly Fields. We ran through College Green to get to Mudford Road. We re-entered College green to get back to Goldcroft. We ran past the Hospital via Kenmore Drive and Roping road. We ran through the underpass and up the steps to get to the Park School. We ran over the "Bridge Too Far" and through Wellington Flats. We ran up Manor road to the Hotel. It was more than six miles of great fun. Thanks, Alison and all for attending. On runs like this, It is useful to have a good memory.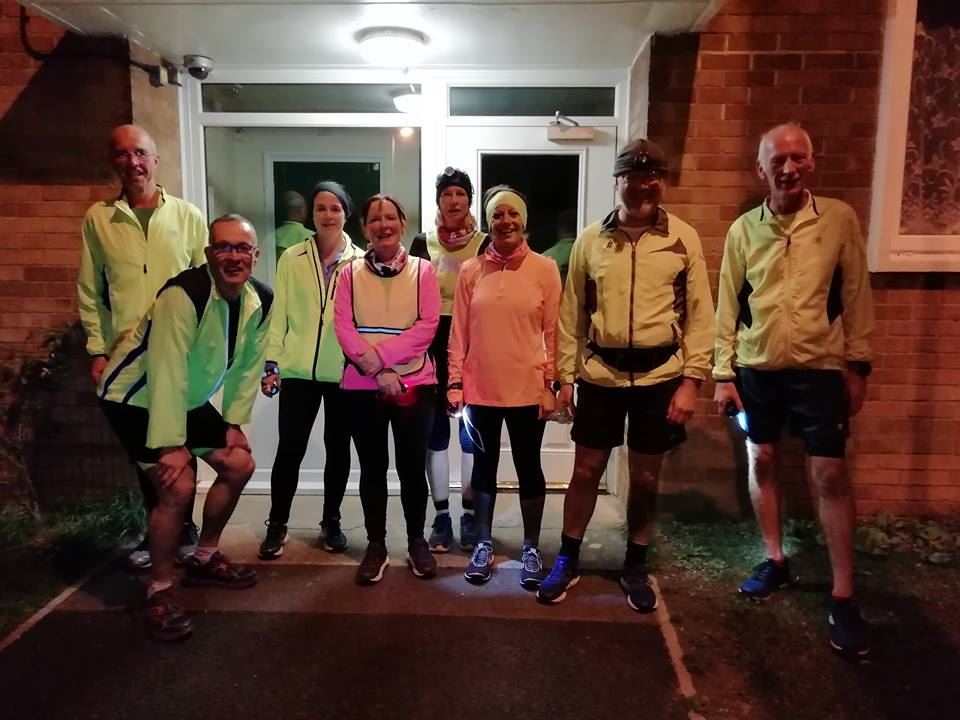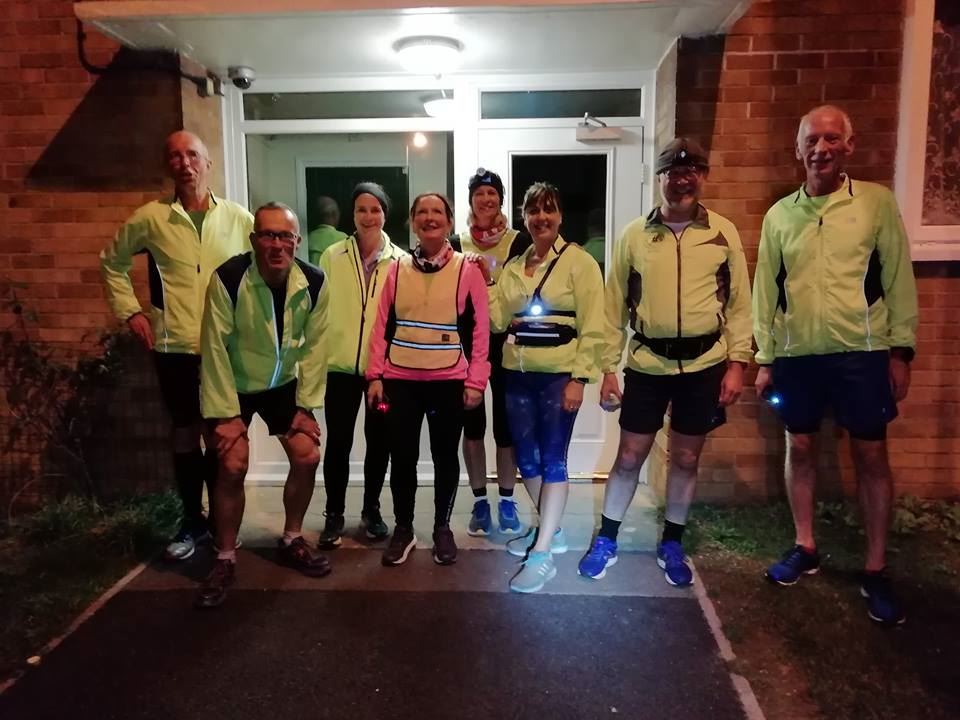 Released On 11th Nov 2018