Walton and Hampton YTRRC on Tour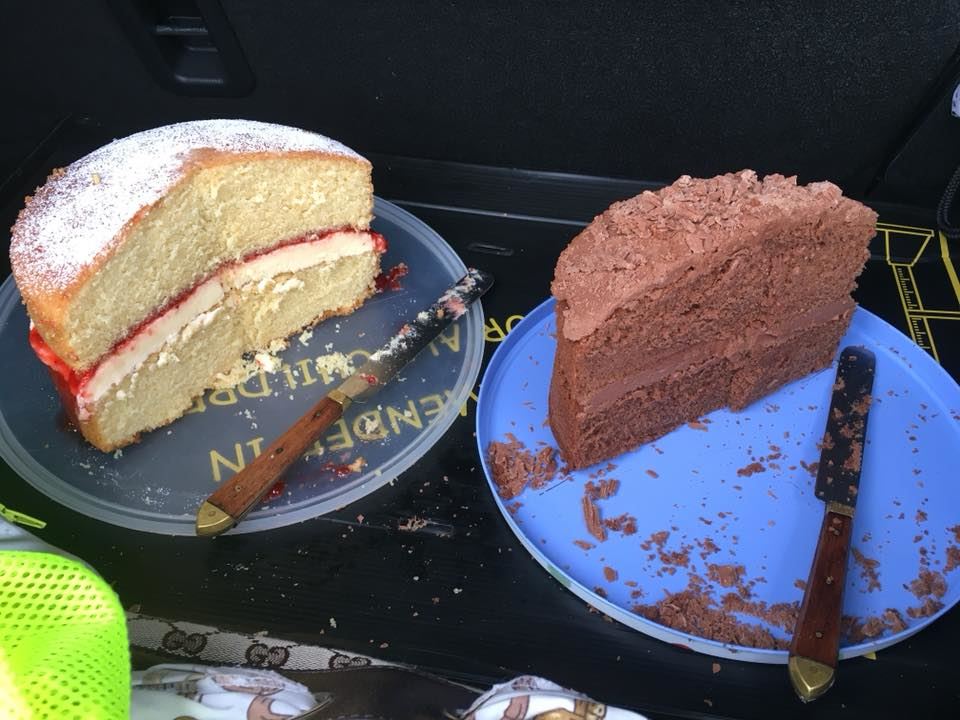 Saturday
Saturday we took both the injuired runners to the Cafe for some lite micky taking, It was good to see Pete and hopefully he will be making a few Pub Runs as well. Only two days of the Radio Therapy left so fingers crossed. Phil just can't drive (no change there then), so he is picked up for the Pub runs and the Cafe on Saturday.
Sunday Runs
Good turn out for the 18 mile long run today from Goldenstones and some lovely Cake after.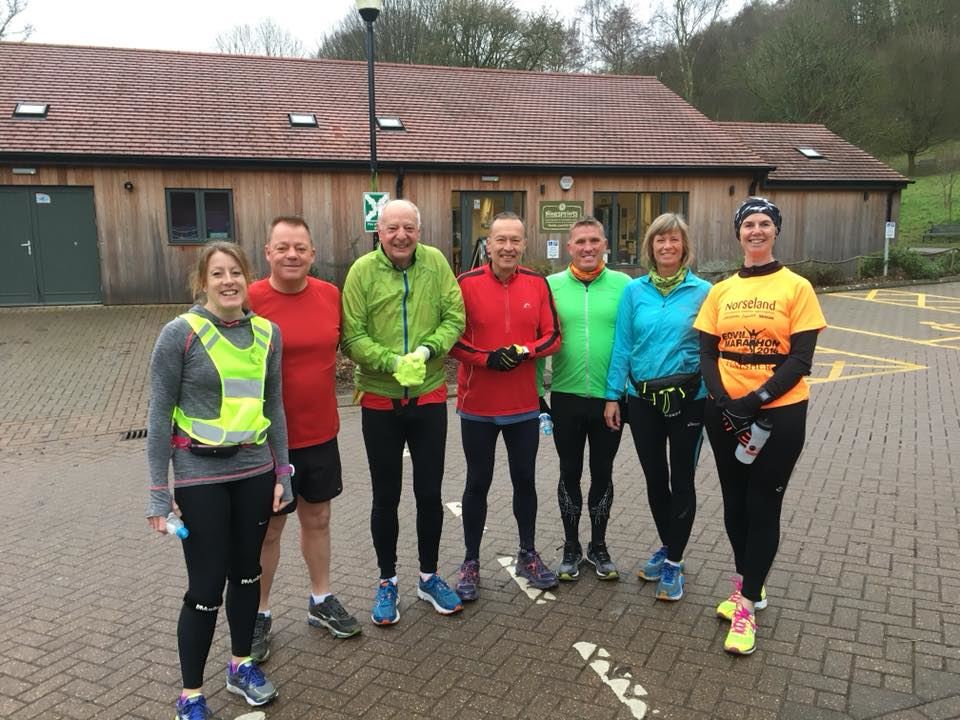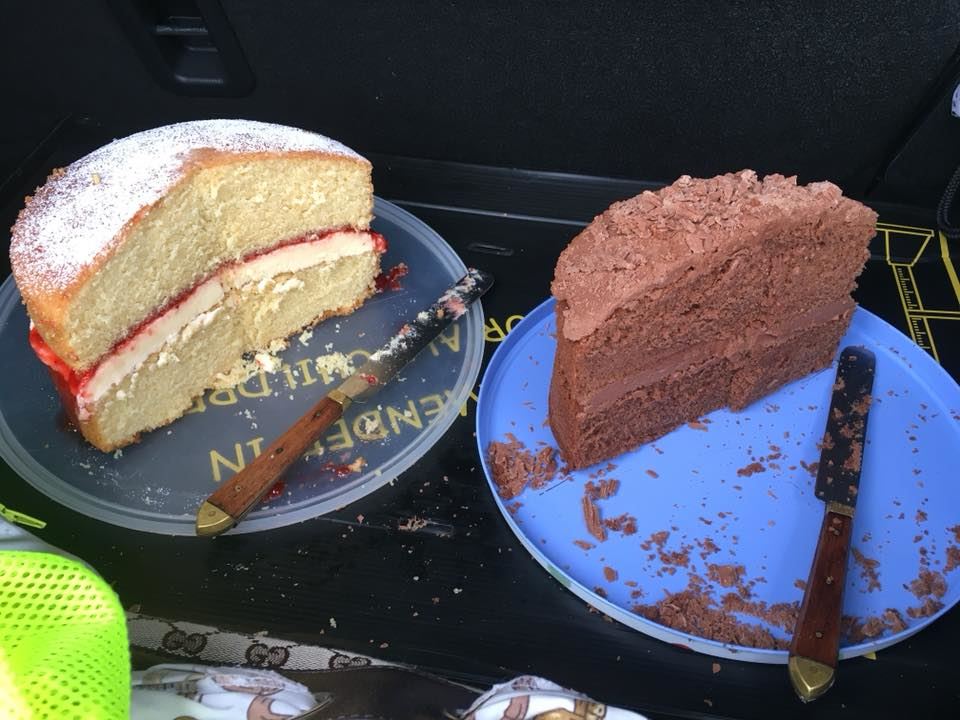 The Chilly 10k
From Dave Gillard: Liz and I took part in "The Chilly 10k" at Castle Coombe this morning 3 and a bit laps of the circuit. Liz started at a fast pace from the off where as I stuck to my plan of sticking roughly with the 65 minute pacer. I managed to reel her in at the start of lap 3 and crossed the line with a chip time of 59.14 which I was really pleased with for my first run in Yeovil colours, Liz finished annoyingly at just over the hour with a chip time of 1hr and 3 1/2 seconds. Think we were the only Yeovil RRC team members there, enjoyable run on some lovely smooth tarmac which makes a change from the Park Runs and the state of the roads around Yeovil !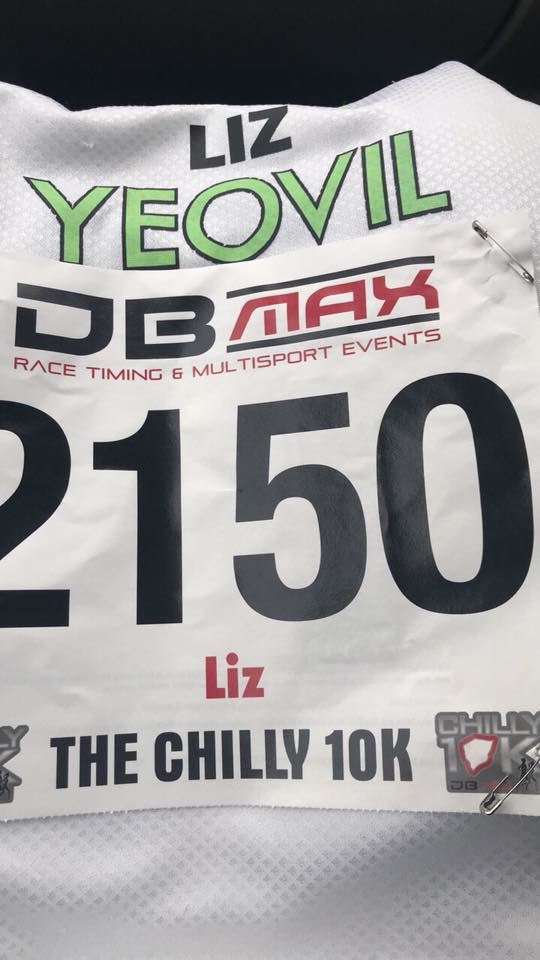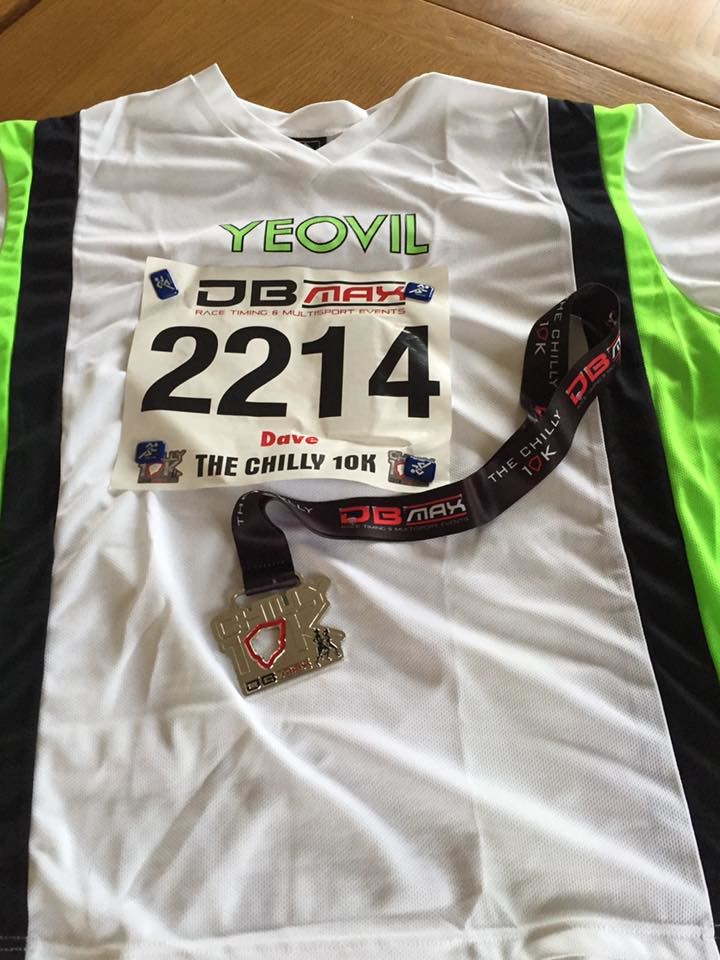 Hampton Court Half Marathon
Today saw the Hampton Court Half with Rob Thompson and Magdalena Kusmeirczyk taking part, both done great times with 1:45 for Magdalena and 1:46 for Rob and they also bumped into a couple of other local Runners.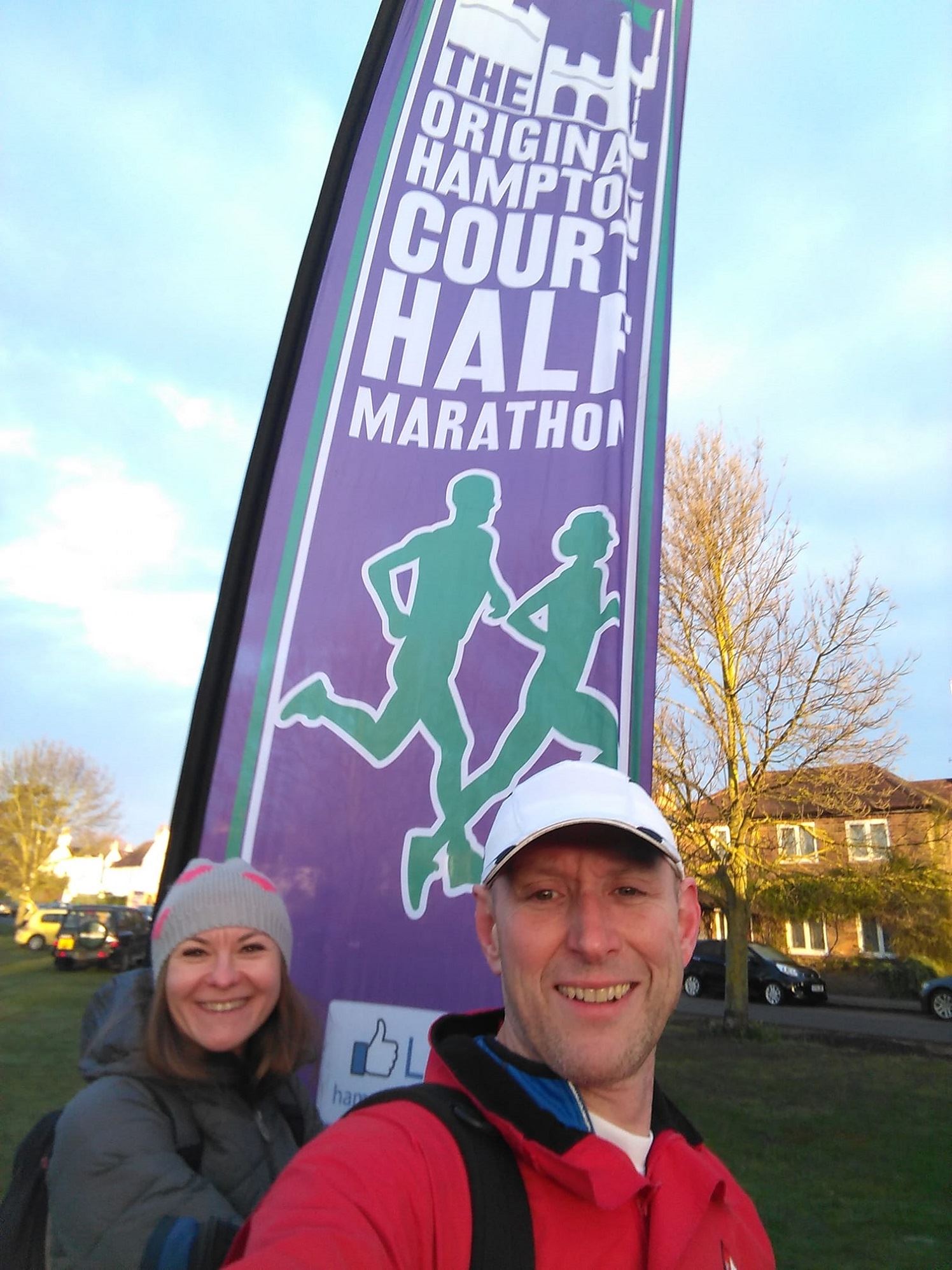 Rob Posted: So an early start today for the Hampton Court Half Marathon. A race start time of 0830 meant leaving Podimore at 0530. The weather was perfect. Chilly but the sun was starting to shine as we started. They set you off in waves and unfortunately the results online at the time of writing are gun rather than chip time so I'll post our watch times. Magdalena Kuśmierczyk smashed her PB once again running well under 1.45 and I managed a 1.46.53. I'm a bit disappointed to be honest but went off too fast on a very flat course, still quicker than last month. I'll stick with the 1.45 guy all the way next time. Only a few bits are closed road, so there's some narrow pavement running but its well marshalled and signed. There's a lot of towpath kilometres but they're well maintained and it was dry. I'd recommend it, other than the early start time. We were caught by Julius around half way on his way to around a 1.39. Nice heavy medals and a decent T shirt.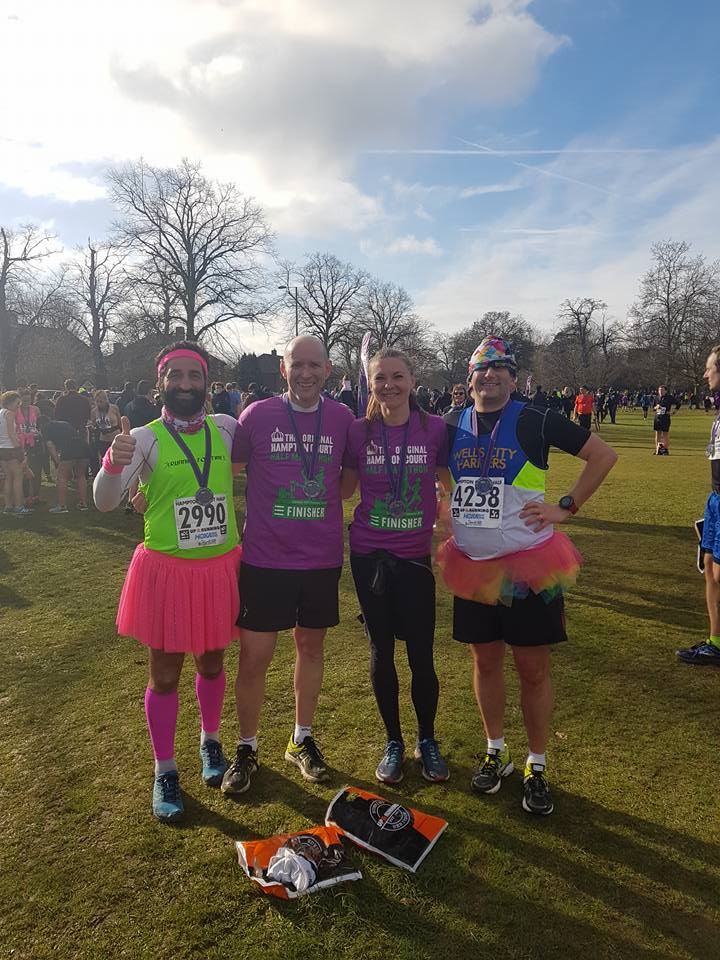 Walton on Thames
This week we have had Club runners at 3 different marathons at Walton on Thames, Thursday saw Kev Doherty run the Breakfast Race then on Saturday we had Paul Allen and Lynne Thrumpstone run the Jaw Dropper and me running today the Dirty Dancing. That's a nice bit of bling as well.
Full Results for all these races can be seen here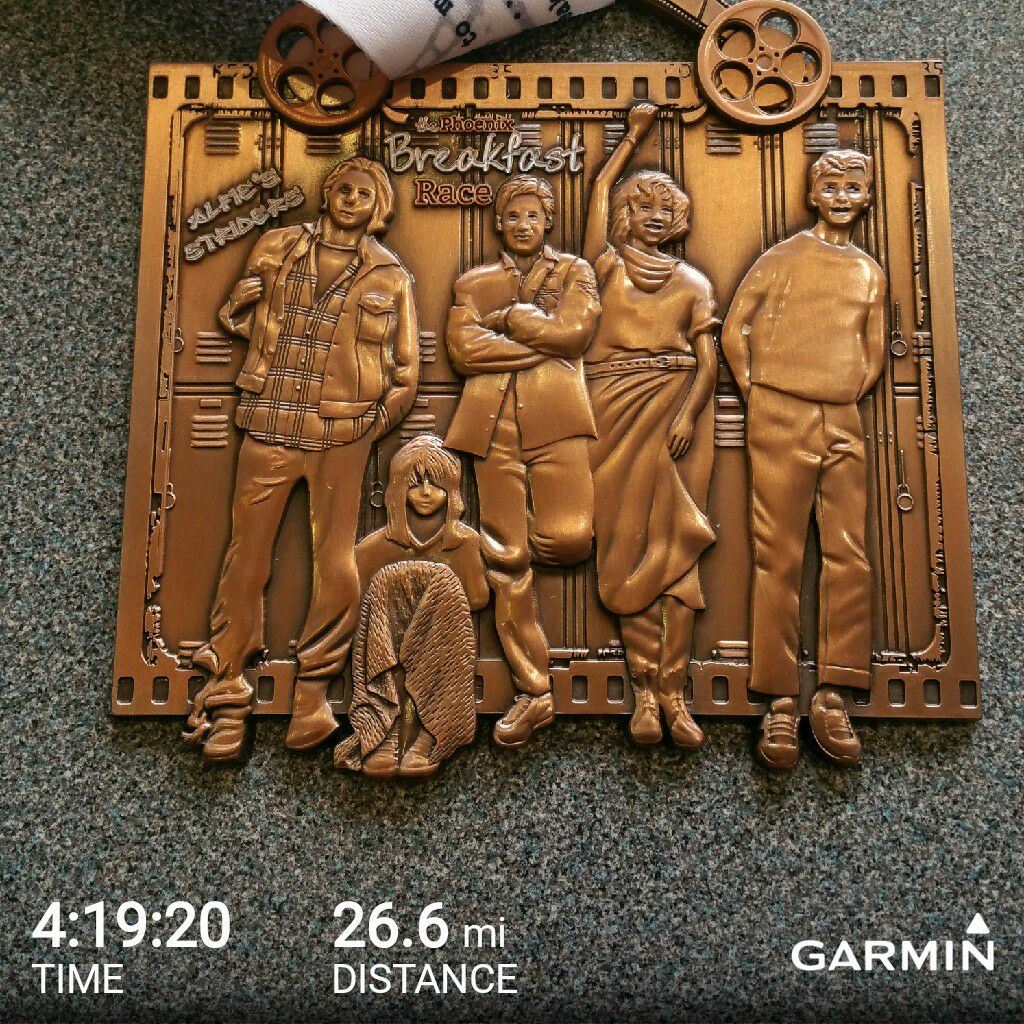 From Kev: Thursday 15th me and Brother in Law ( John Dabinett) travelled up Walton on Thames for our 2nd Marathon with Rik Vercoe and Phoenix Running ... The Breakfast Race. Along a wet muddy Thames towpath.
Adam Holland was there to add to his incredible run of marathon victories ( 2:45:49) and a new course record.
I actually thought 2nd marathon would be easier ... absolutely wrong . Way to fast frst 3 miles ... and a downward spiral was to follow
Finished in 4:19:20 and relieved, pleased, disappointed and encouraged at the same time. John did 4:27 and a PB by 8 mins.
Starting to see and meet some great people at Rik's events.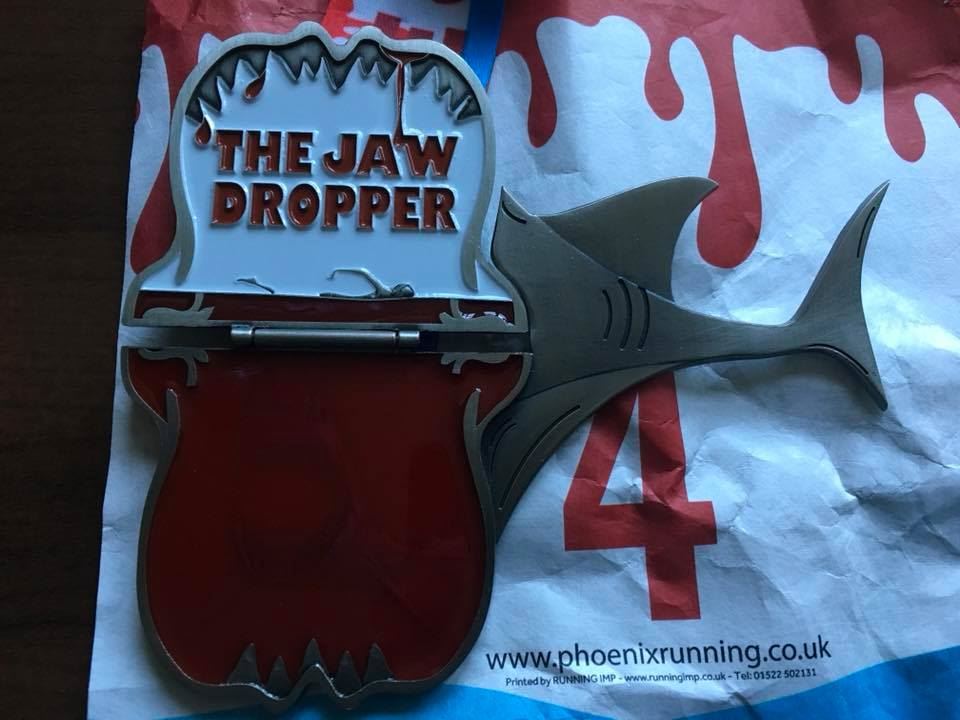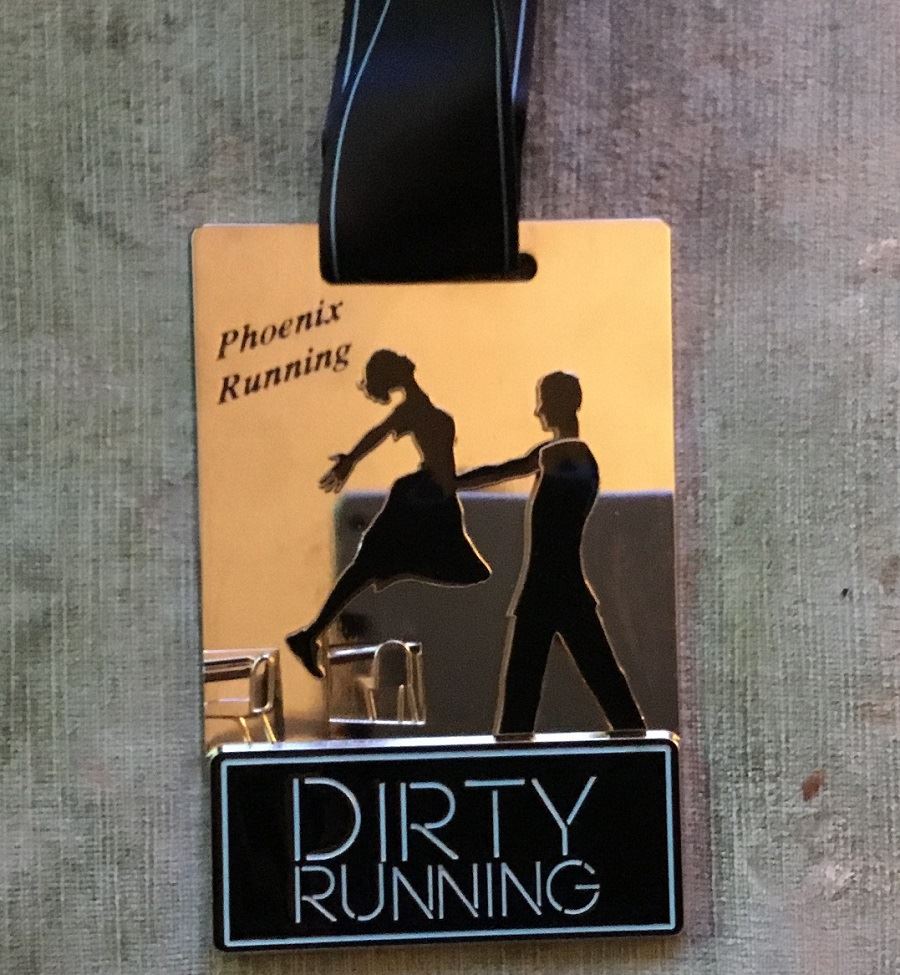 Note the moving Dancer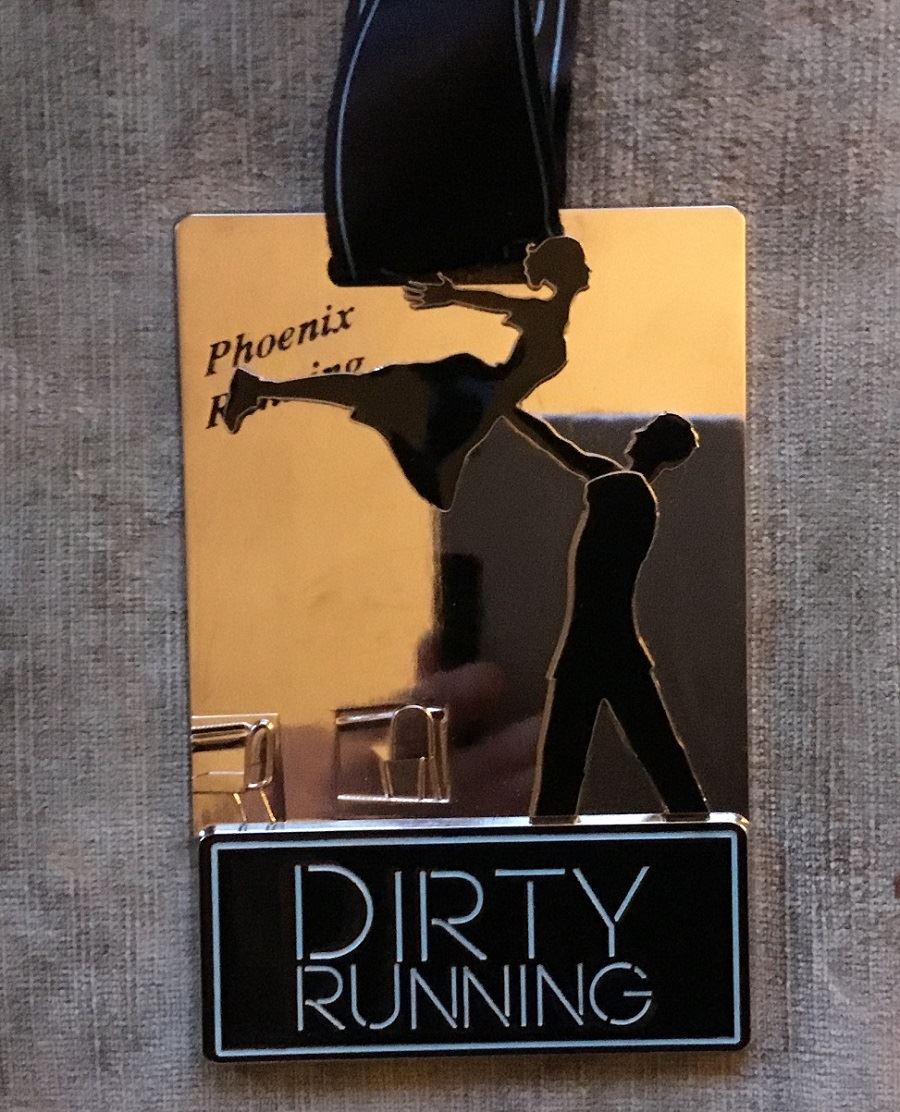 Wednesday saw the Street 5k and a few Club members took part.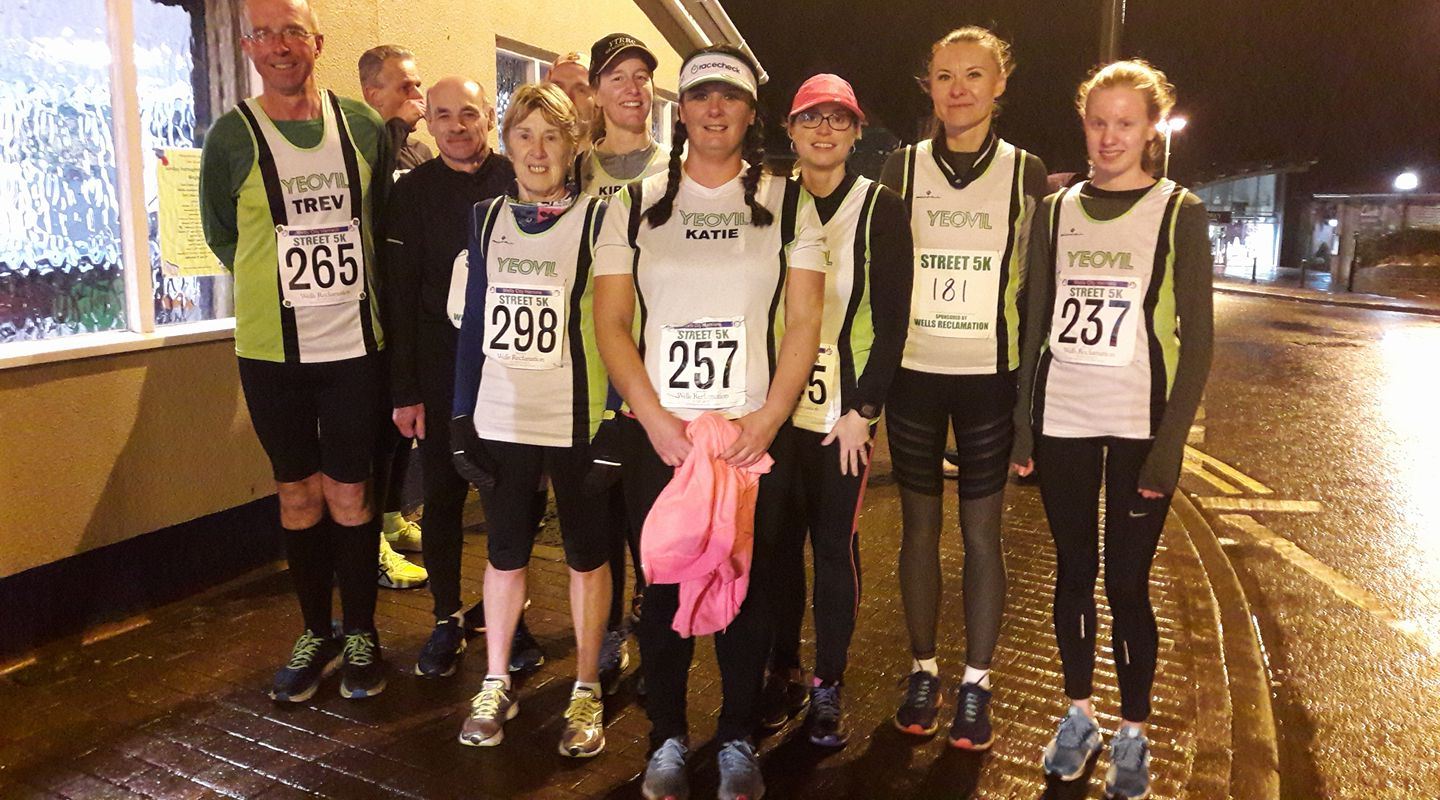 Park Runs
The Park run was still on at Ham Hill so we had a few Club members at this one and also at Shepton Mallet.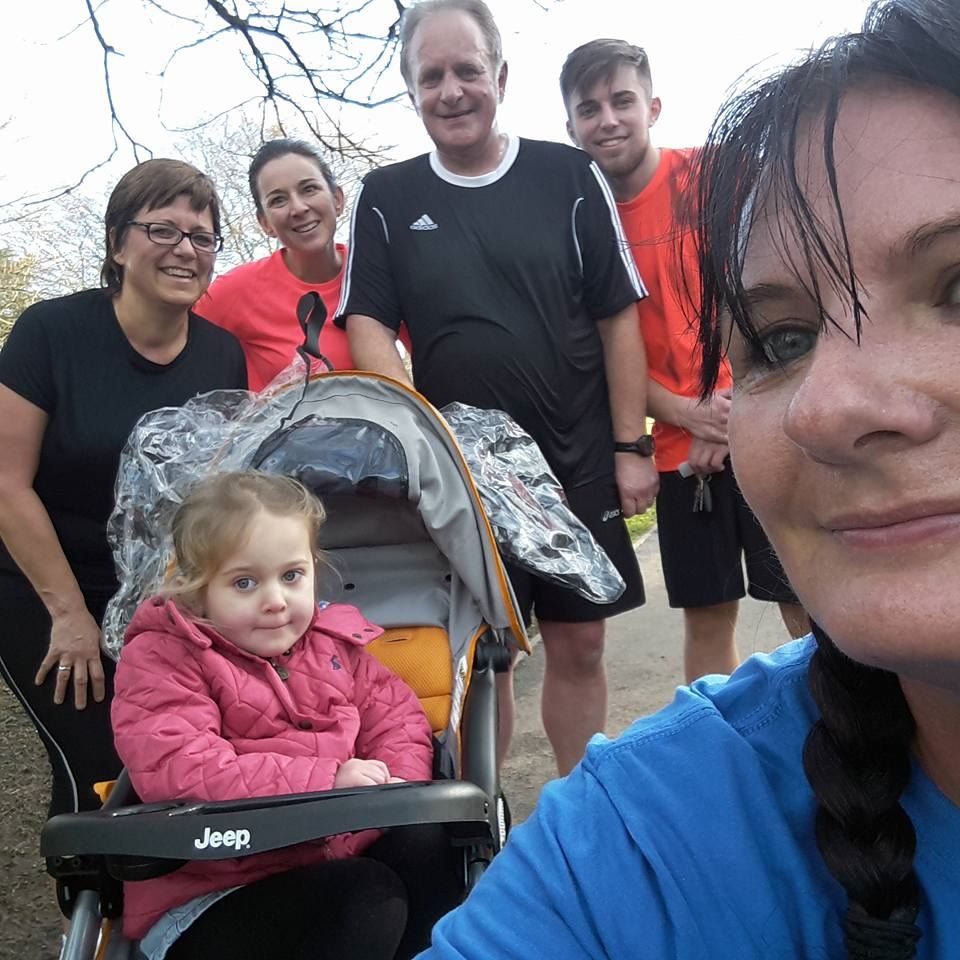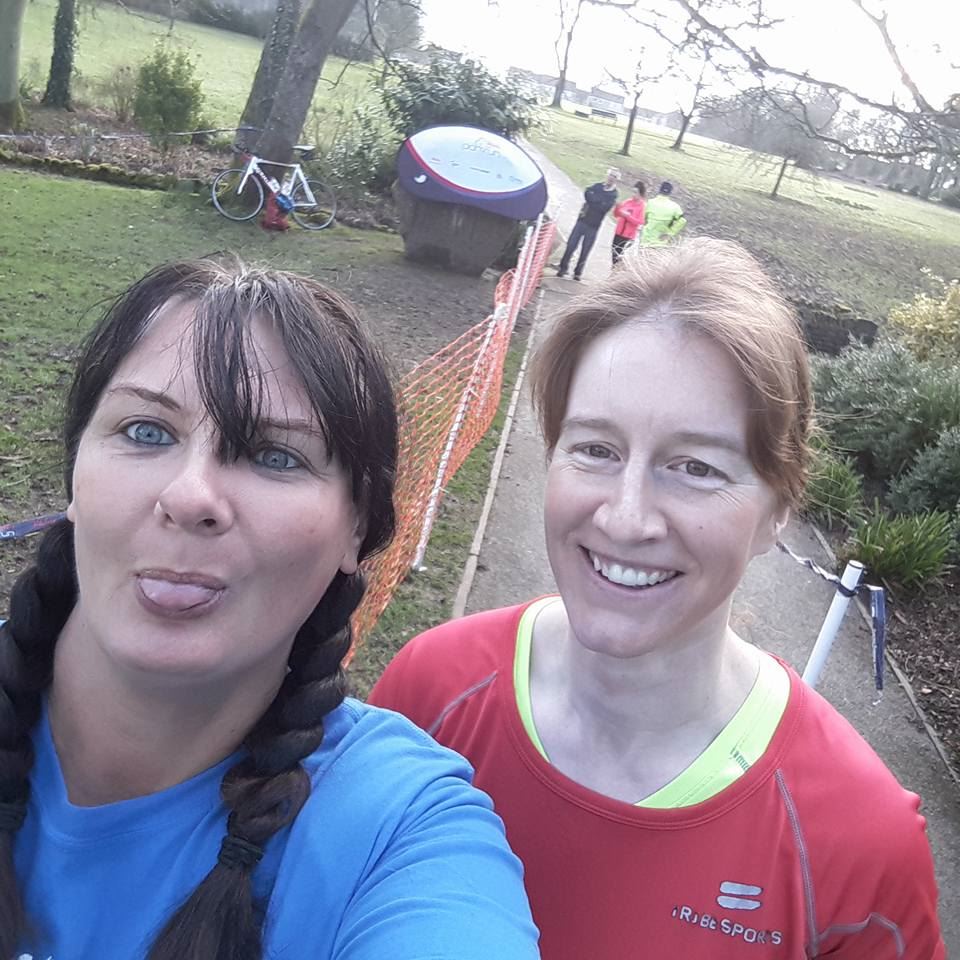 We also had a few at Weymouth.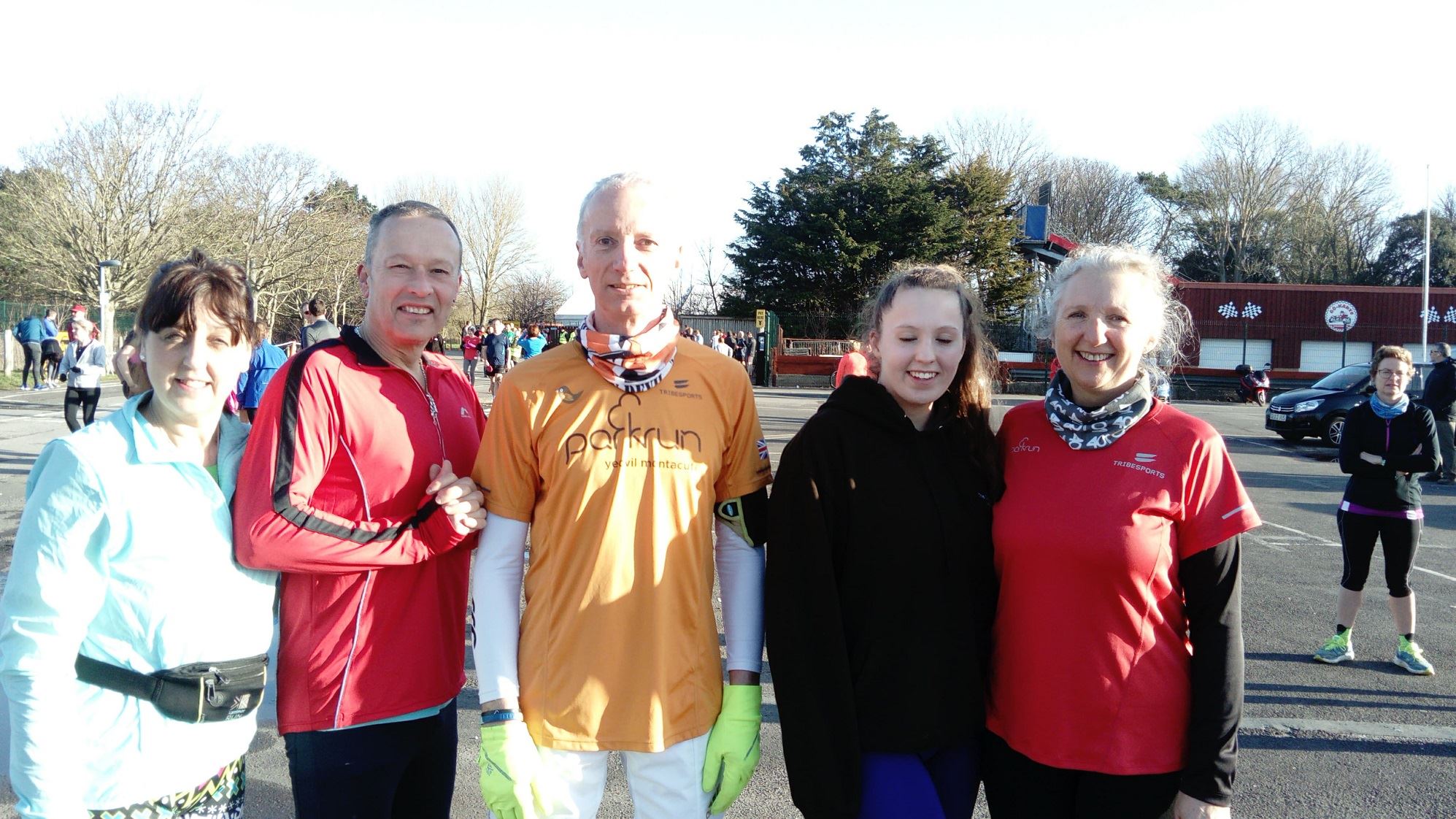 And finally Adam and Corinne in Newzland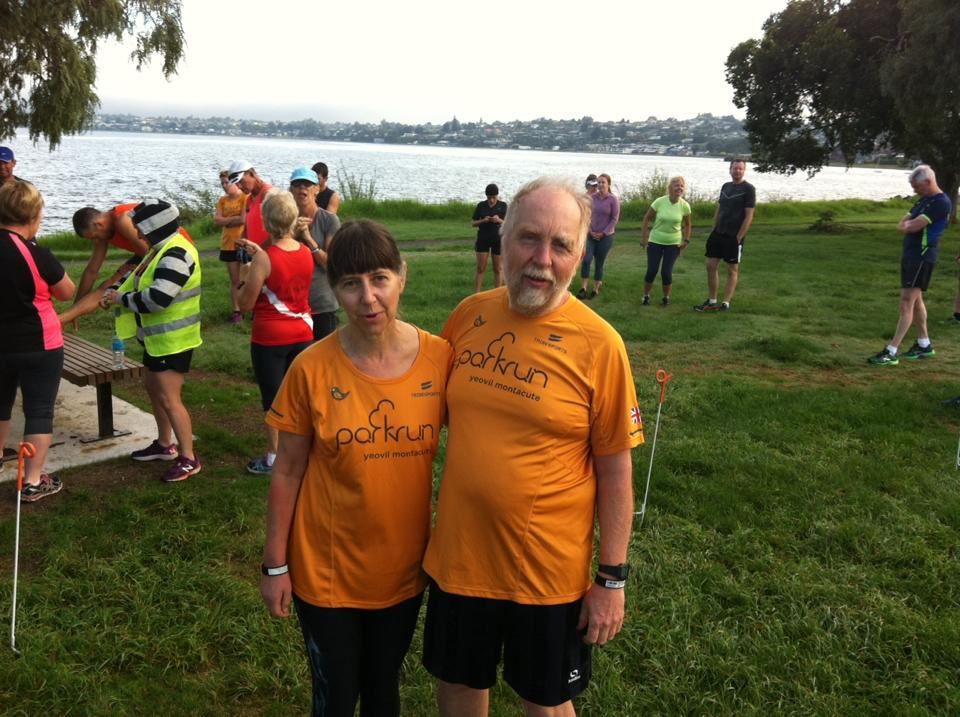 Marks Runs
PUB RUN – ASH (15th February 2018)
It was J.C's Pub Run tonight and he led the main group. There were two smaller groups, one going fast, and the other going "all female" (see photo). The main group set off left, then right along a gently descending road into Martock. It was cool, and clear, and the lights of Martock were generally below and off to the right. We continued to run past the church, and headed towards Bower Hinton. We took the left turn and ran off to the Parrett Works. The road became wet and muddy in places. We stopped to take the right turn to East Lambrook. A big hole at the edge of the road, having previously caused me to sprain my ankle, is now nicely filled in with tarmac. We slogged up the lane, entered East Lambrook, and passed the pub. We turned right and ran towards Coat. The road was dry, and well lit up by star light and a dull red glow along the horizons. It felt like an ideal place to see aliens. We reached the traffic lights, crossed over, then ran up the long hill past Highway back to Ash. It was 7.3 miles mostly at a sub 9 minute mile pace. Thanks J.C. and all.
Released On 18th Feb 2018