The YTRRC Bench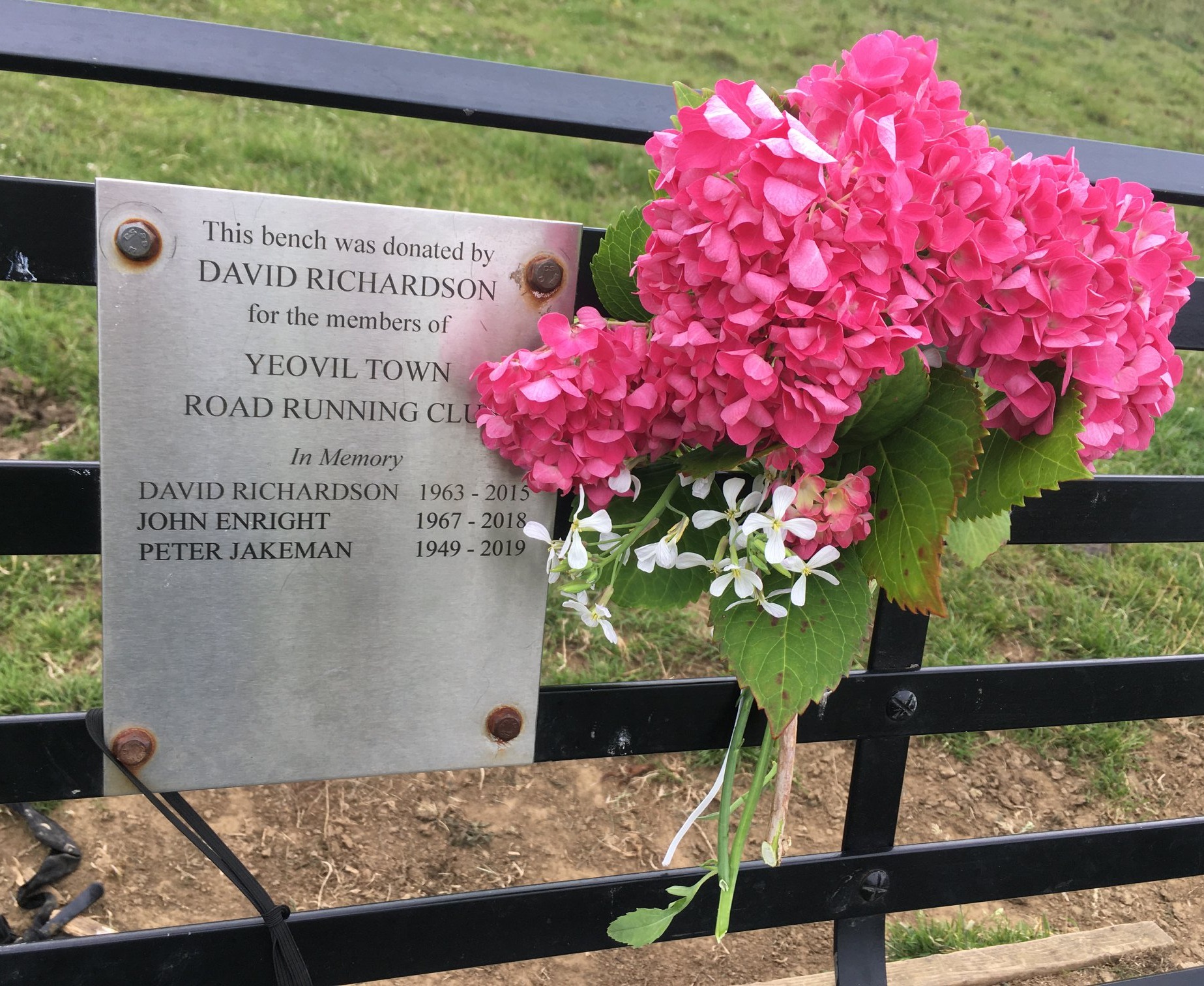 End to End
From Matt: Apologies for the delay, but I wanted Bungy Williams to be able to bask in the glory of brilliantly completing the LeJog challenge virtual run! congrats to him being the second YTRRC to complete after Mark Pike
As at 17:33 on Wednesday 15th July, still going strong, and seen doing the Trent loop a few times, is Luke Hicks who is virtually at Loch Tay on 588 miles, I think he should swim the loch!
Steve Lye is approaching Glasgow on 556 miles and
Anita Farquhar Rufus is the only other runner beyond the border, on 515 miles and at Boreland (snore, snore).
Dave Tilsley is at Penrith on 461 while
Jon Foxon has reached Ullswater on 448 and could also swim the length!
Graham Still has cracked 400 by 2 miles and is approaching Lancaster, while
Mel Dodge is level with Blackpool having done 394.
Magdalena Kusmierczyk is nearly at Wigan, probably about to visit the pier...you know how she likes the seaside, and nearing Warrington on 351 is
Stephanie Lara .
Brian Lane has gotten as far as Knutsford, while Matt (me) hasn't moved and is fed up with the sights that Macclesfield can provide
Catherine Thompson is on 305 and has reached Acton Trussell (never heard of it), while
Dan McFarlane has gone on to Bromsgrove at 270 miles.
John Hayden has moved on to Chepstow and 205 miles with
Catherine Parker-Johns now at Puriton on 161.
Amazingly, having started a month later, Tina Beard is already ahead of 7 earlier start runners, and is in St Helens on 362...if only there was some rugby to watch.
Casper Harvey is also catching runners up and is in Redditch on 268.
Meanwhile Richard Clayton is in Tewkesbury on 247, with
Yunmi Jang just down the road in Alvington on 212 miles.
I'm glad to report everyone (other than me) has logged miles since last Sunday and no-one appears to have gone backwards...ooh, I'm tempted to log a minus figure now, just to do that! My British Geography is gradually improving (although I did look up what county Stafford was in...) I'm also pleased to see the progress everyone makes towards this so very distant target.
Bungy Williams is our latest inspiration, so take it steady but as Brucey might say ... Keeeep runnin'
Around the World
Yeovil Town RRC - The West is Best is doing well in this Virtual Around the world Race, we are 7th overall and Team West is second with the North looking like the winners. Well done all those Club members taking part, keep it up.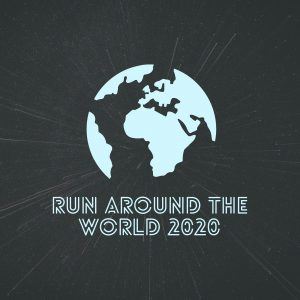 The Remembrance Bench
Phil organised a day of Visits to our Remembrance Bench this week and here are some of the photographs of those that ran up there.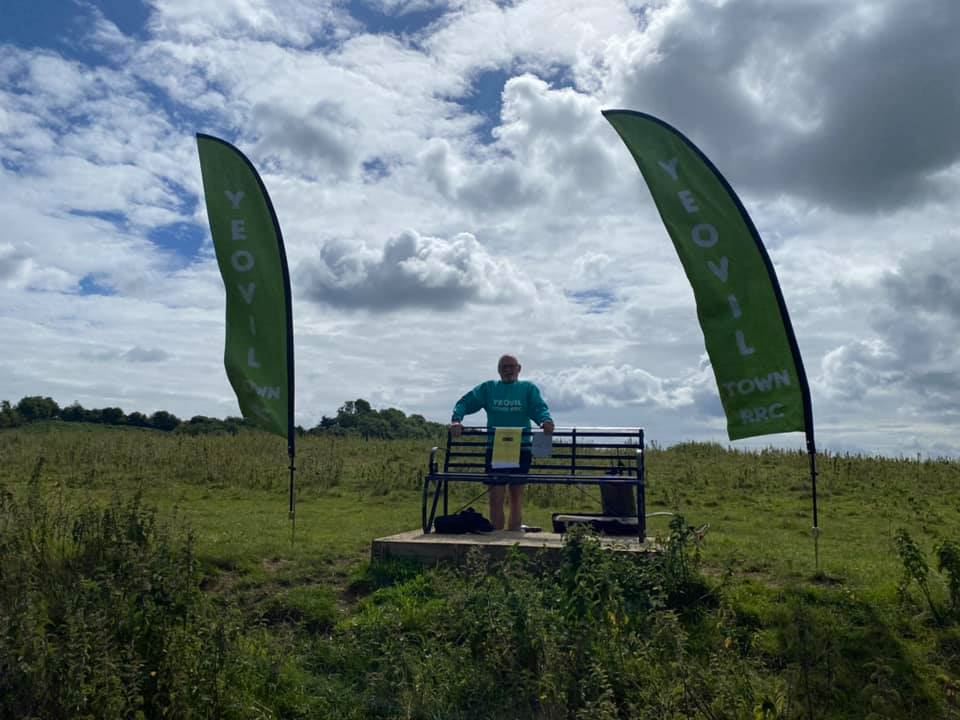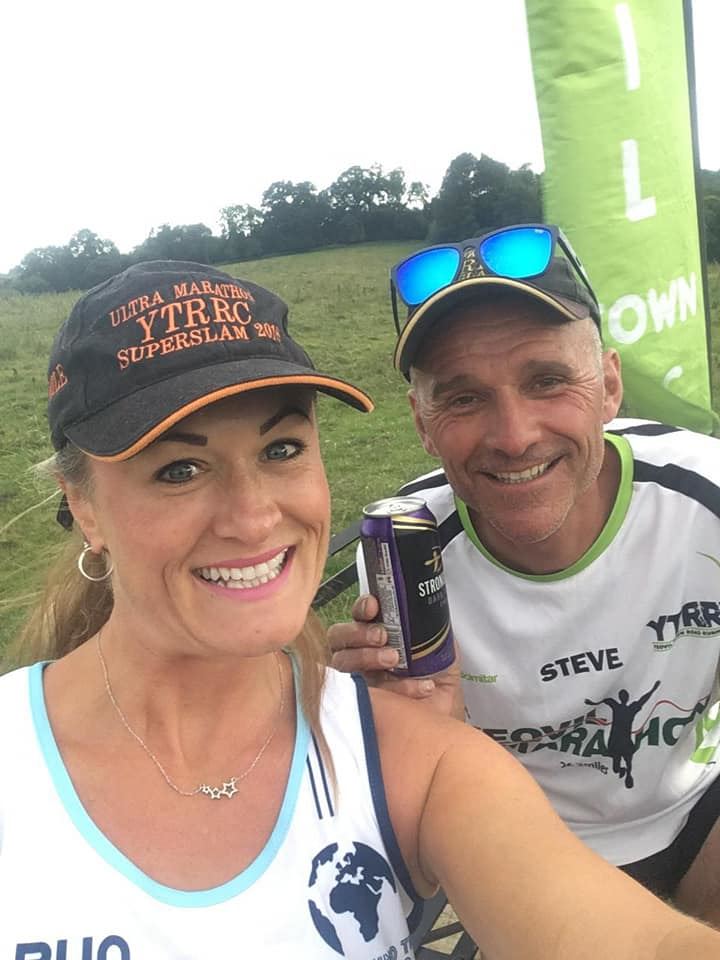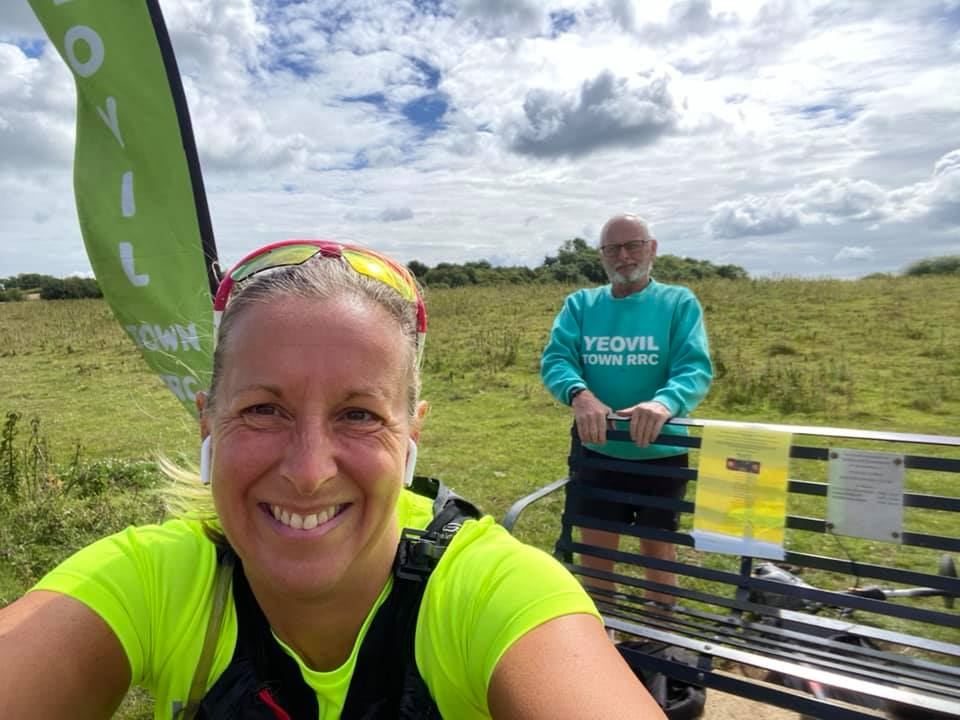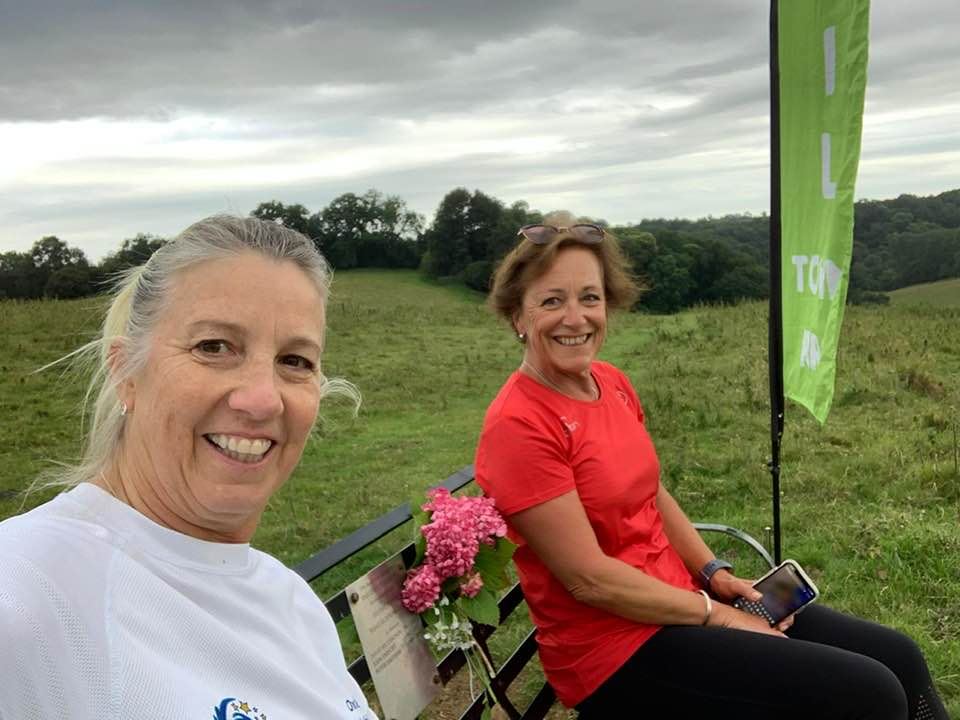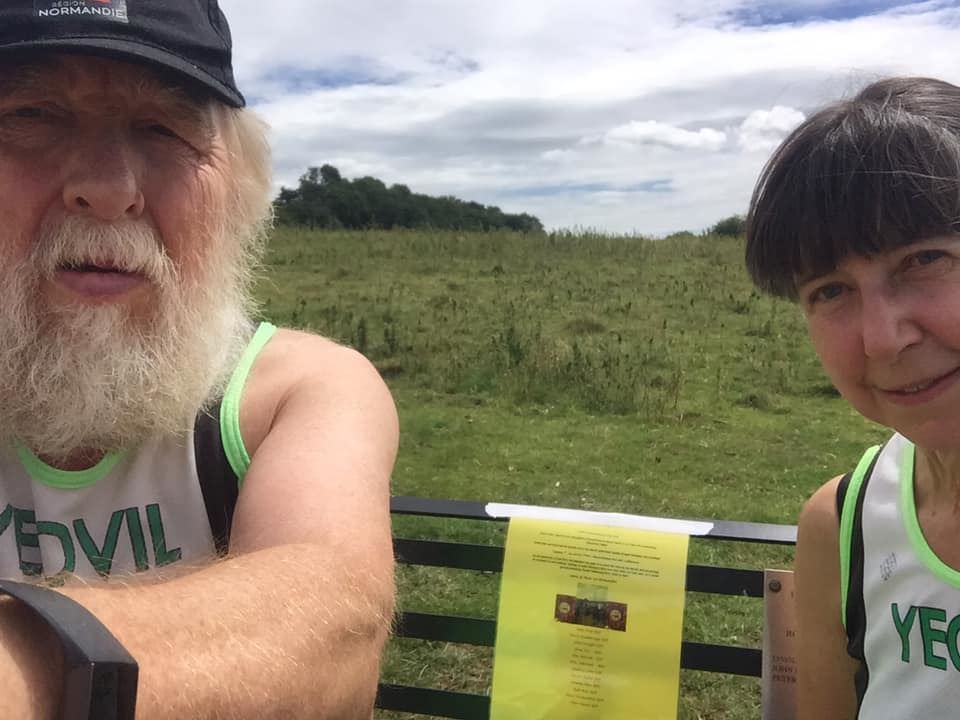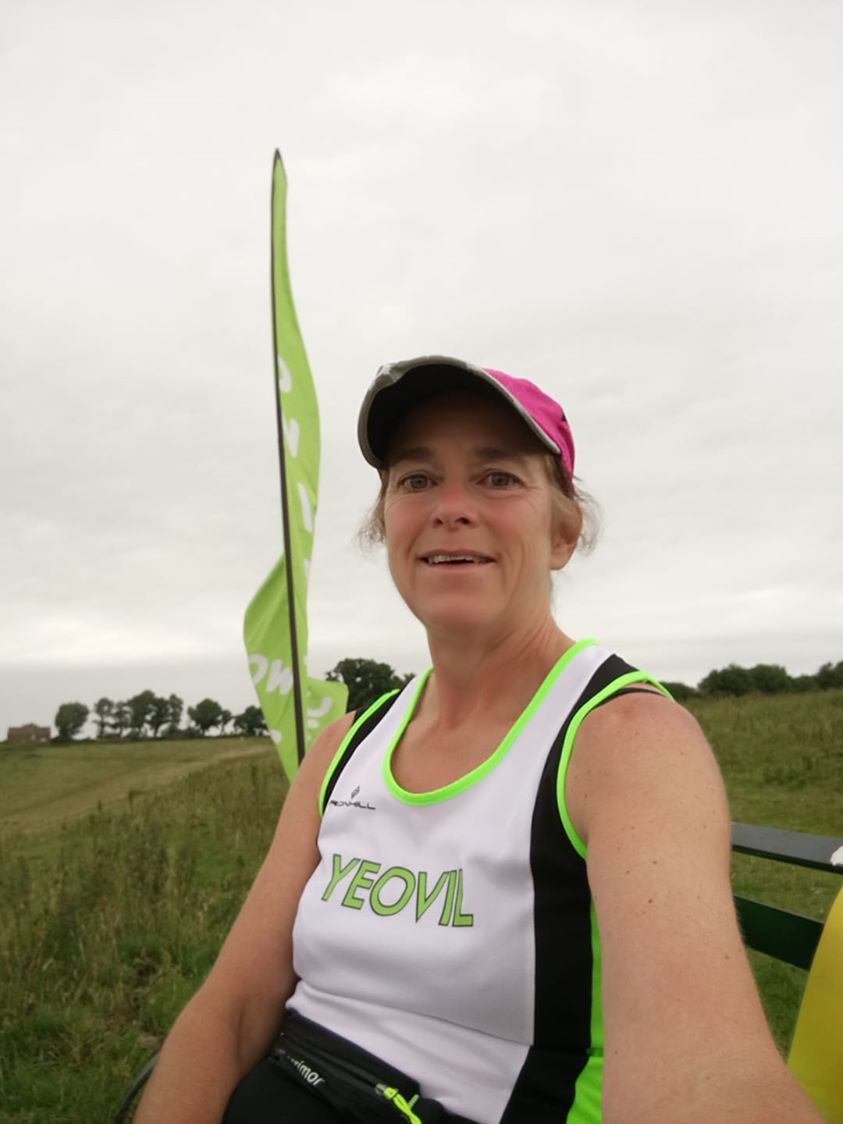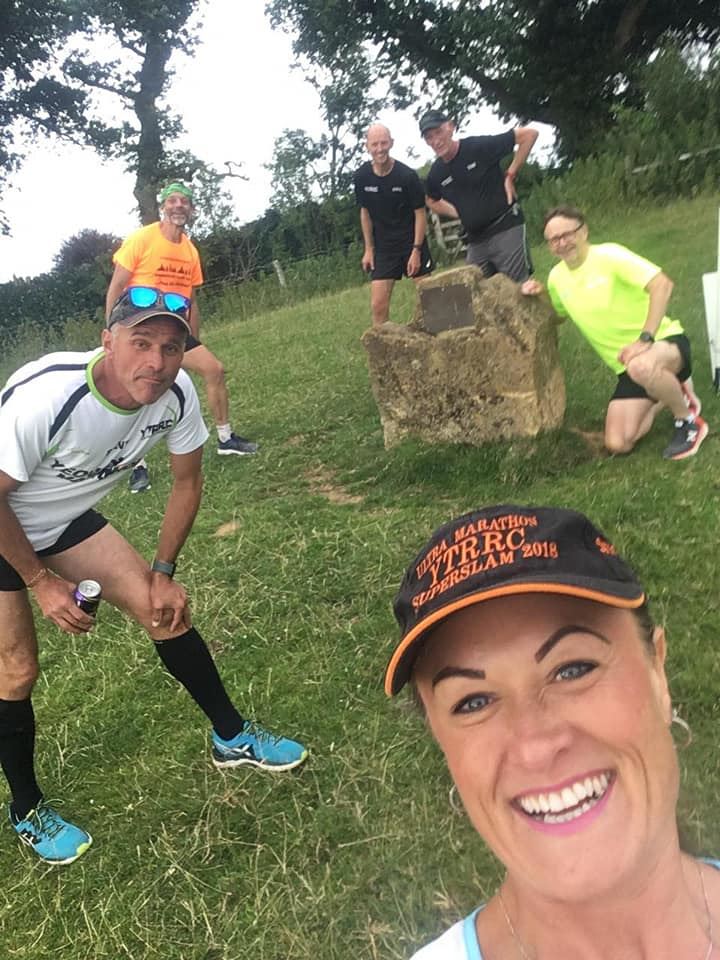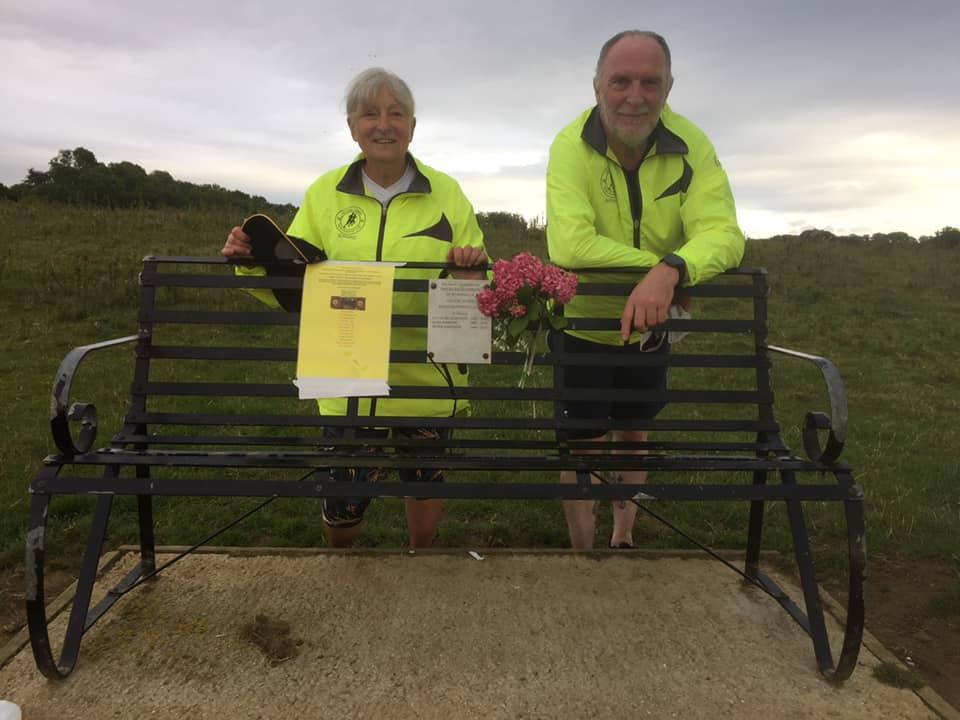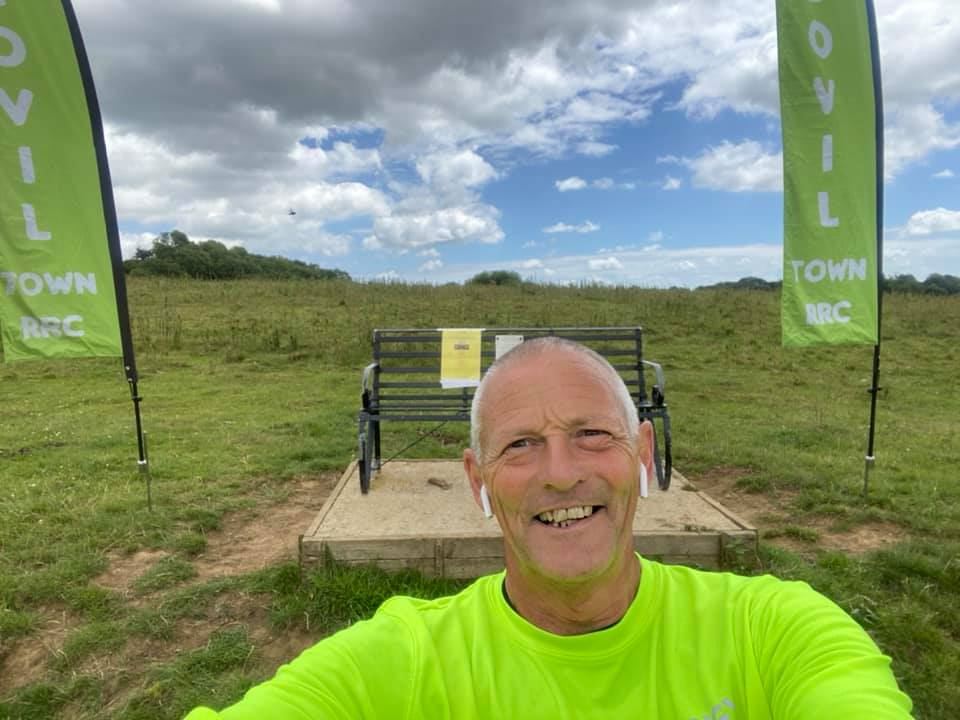 #RUNLEJOG2020
I have manged to finish this today, I have really enjoyed the event and it looks like 1000's have signed up with different start dates. Some Club members are just getting their first postcard and these keep you motivated to get the next one. I was hoping Matt was going to do his report, if he does I will add it. Keep the miles going, its only pain.
How High can you Go
From Kev: Who's up for this tweaked " Elevation " Challenge? A bottle of Red/or Prosecco etc to winner ... I had to reduce it to a 1 day Challange as opposed to 7 days ... Yunmi Jang fault .. so Saturday or Sunday 15th/16th as many runs/ walks you want ... is that better for people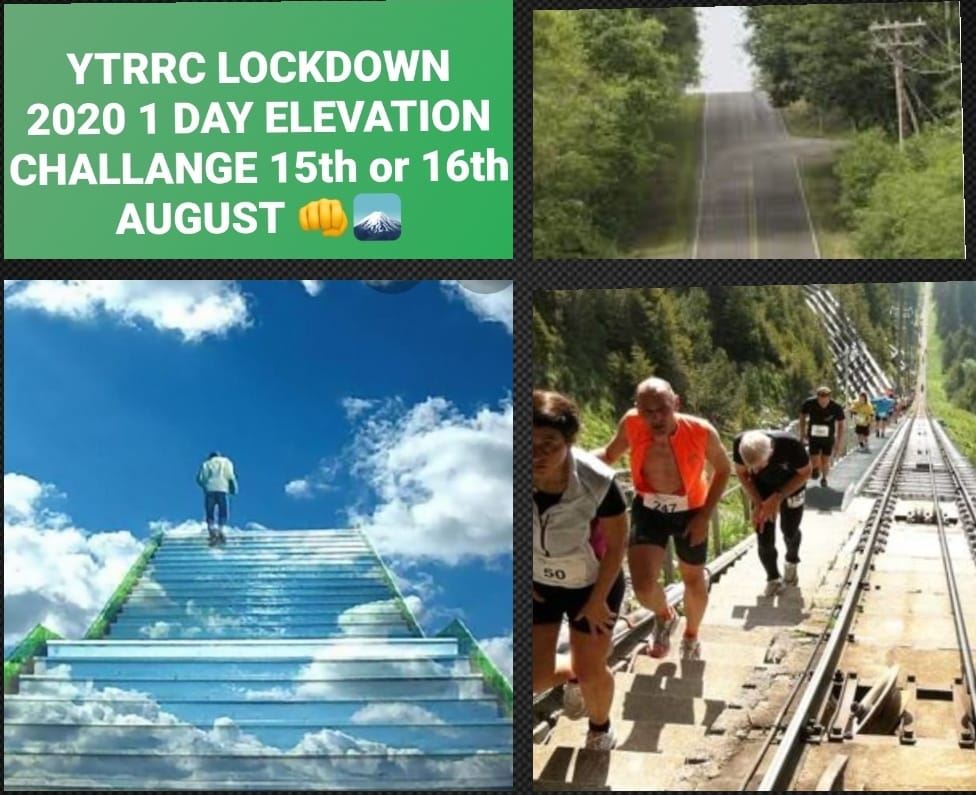 Massages
Massages are back on from Monday so if you need your legs sorting after all this Virtual Running then Holli is open for business, pm for an appointment.
Charity
From Lindsay: I'm pleased to announce that a cheque for £490.00 is winging its way to Headway Somerset today.. this is the money raised from tshirts brought from Graham Still and the virtual Yeovilton 5k race Kevin Doherty organised for us to complete, along with his homemade medals. Thanks everyone, that's a great sum xx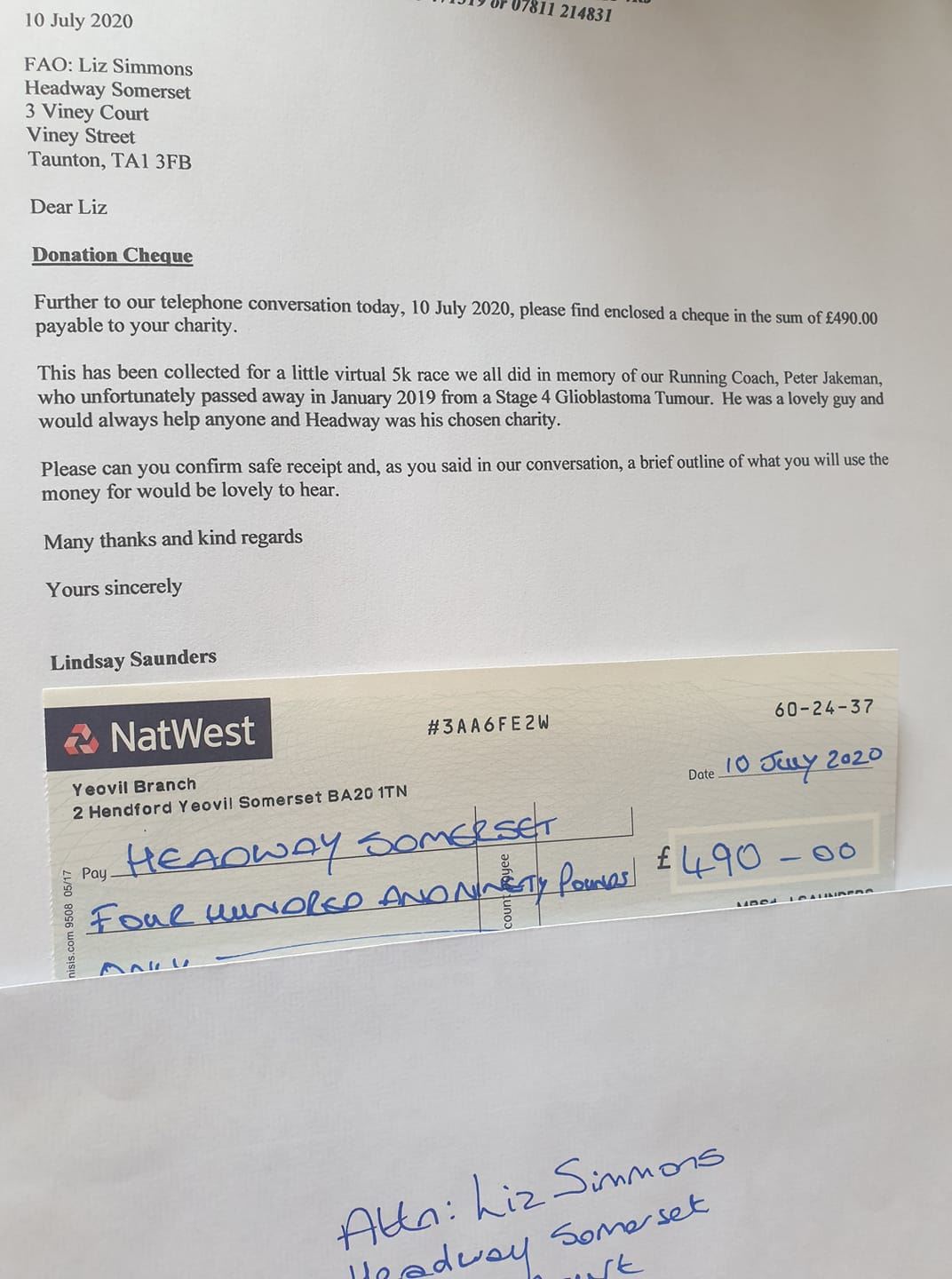 Club Hat Races
From Lesley: Yeovil Town RRC 2020 Club Championships and Slam Hat Update As you have probably seen on the May Club Minutes the Club Championships will now not be happening this year. However, the Slam Hats can still be awarded by running Virtual Races and the following Rules will apply. It may also be that a contribution towards these may need to be charged because Club funds will probably not be available due to the lack of income from our cancelled races. Updated Rules Due to Covid-19 Slam Hat Awards are revised and the following races/virtual rules apply to be eligible towards this year's Hats: (1) Any Actual/YTRRC-organised Virtual race completed between 30th November 2019 and 16th September 2020 will be allowed; (2) The following cancelled races can be run virtually (unless of course lockdown is lifted to enable the race to be held), but must be within three days of the original date of that race, eg Martock 10k scheduled for 21st June can be completed virtually between 20th & 22nd June inclusive.
Examples of these are:
10th June Yeovilton 5k
21st June Martock 10k OR 21st June Southampton Half Marathon OR 21st June Giants Head Marathon
28th June Minster Miler 10k
5th July Portland 10 mile 5th July Colmers Hill 10k
8th July Yeovilton 5k
15th July Pawlett Plod 10k
1st August National Swiss Day Lockdown 10 mile
2nd August Sturminster Newton Half Marathon
5th August Haselbury Trail 10k
12th August Yeovilton 5k
16th August Haldon Forest 10 mile OR 16th August Bath Marathon
23rd August Lytchett 10 mile
30th August Battle of Sedgemoor 10k
31st August Trinidad & Tobago Independence Day 5 mile OR 31st August Baltonsborough 5 mile
6th September Bridgwater Half Marathon
9th September Yeovilton 5k
13th September Ash 5 mile
The above list should give enough choices for all to be able to earn their required Mini or Grand Slam Hat. Anyone wishing to go the extra mile for a Super Slam must use the date of a cancelled Ultra Race of their choice. The Absolute Closing Date for submission via the website of races completed is 16th September to allow the Ash 5 miler to be included. This earlier date is to determine the total cost of awarded Hats and whether a contribution from you all will be required.
Released On 12th Jul 2020