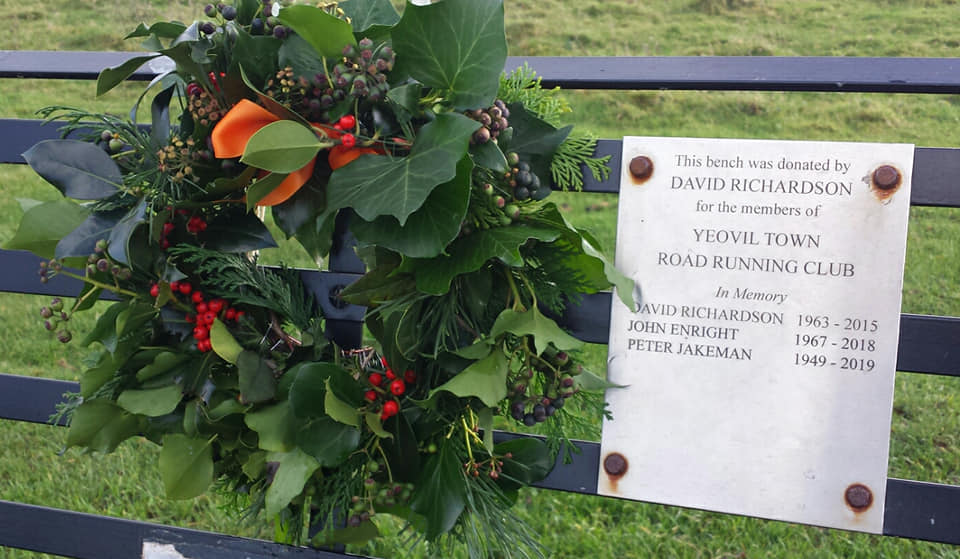 Happy Christmas YTRRC
The Shortest Day
Well another Challenge day organised by Graham this time with 45 runners with the first Runner, Lesley at 08:04 and the last runner, Steve finishing at 16:04. Yet another excellent day's work by YTRRC. Steve is now working hard on the Movie and I will add the link (hopefully). I am not going to add all the posts as it will take too long but have added a few.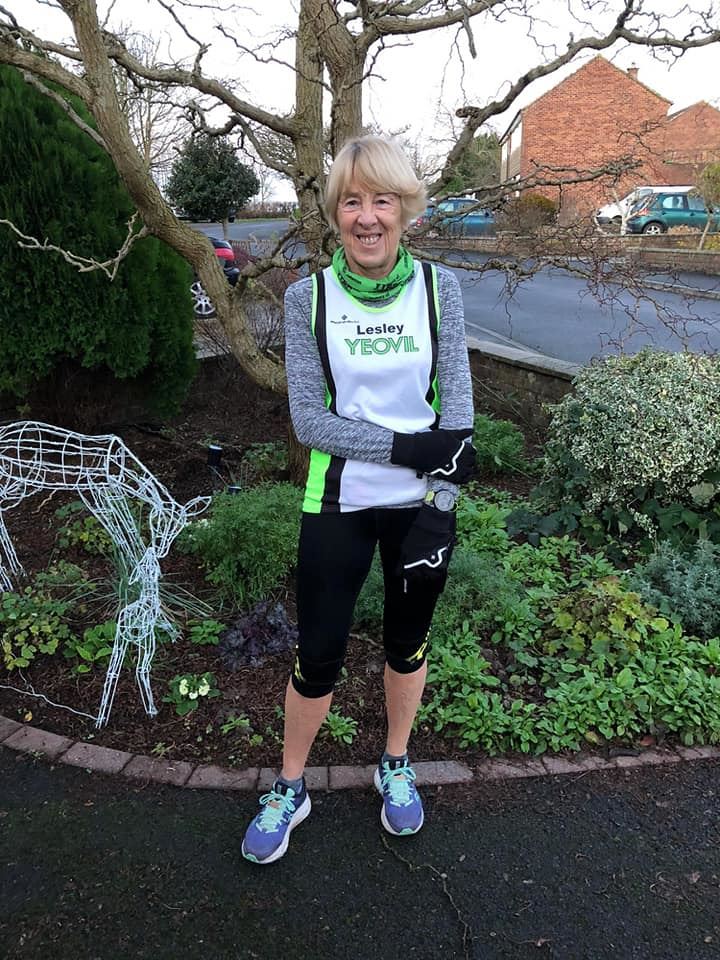 Leg 1 of the YTRRC shortest day relay completed. Thanks to Graham and Steve for all their hard work.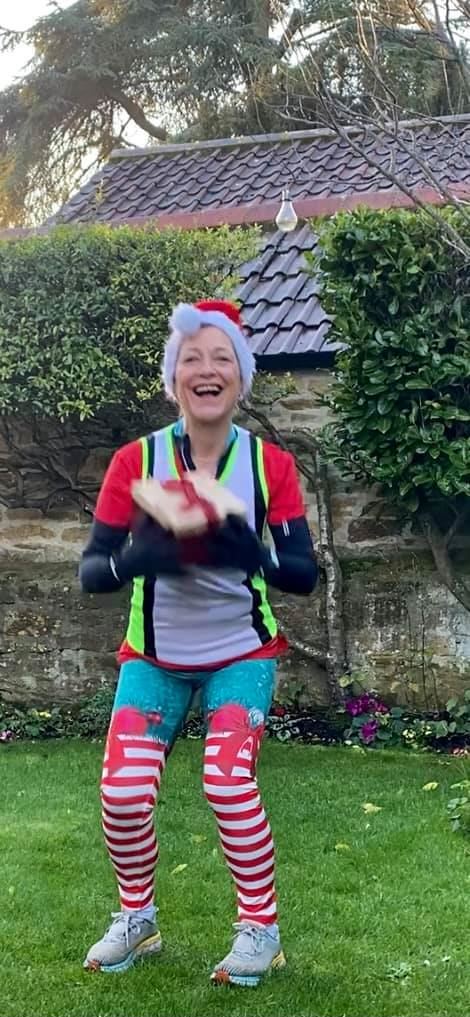 Shortest day relay. Leg 8 I believe. Thank you YTRRC. It was fun !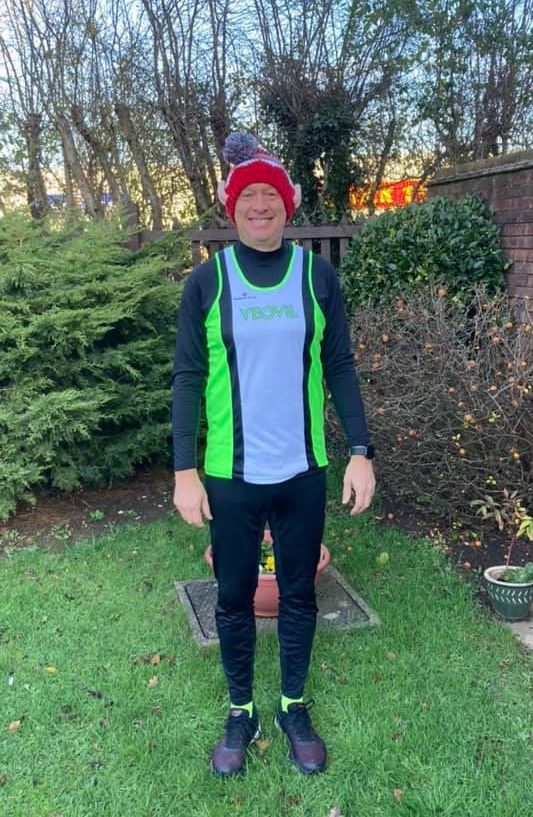 Leg 15 Thanks for organising Graham, for compiling all the video clips together Steve. And for the medals as always Kevin.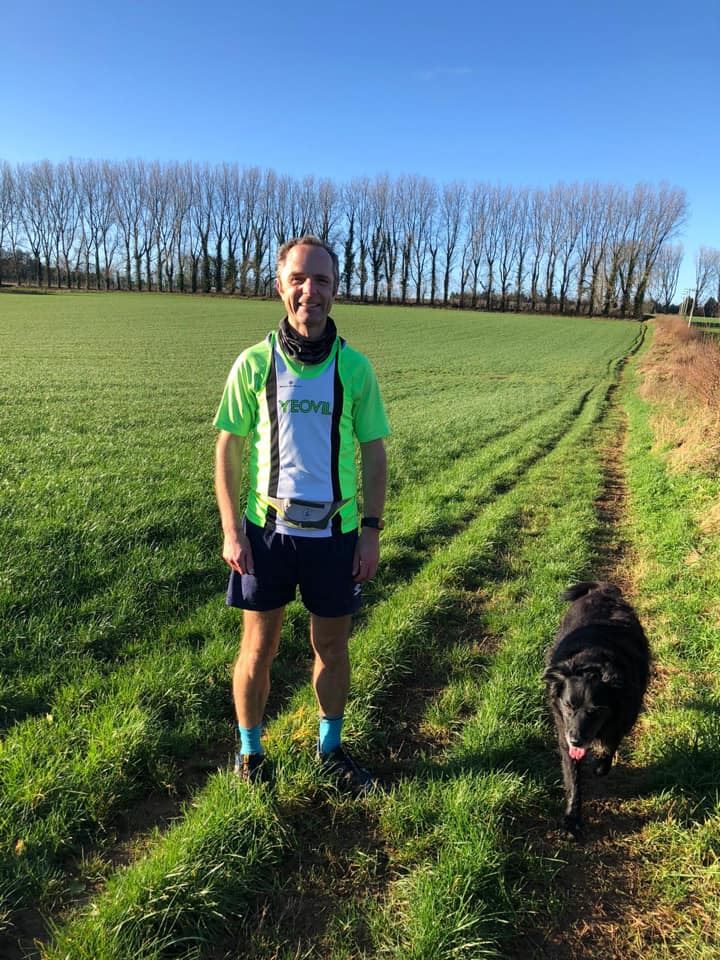 Shortest Day Relay Leg 10. Enjoyed that with my bonkers dog. Thanks for organising the event. Look forward to watching the video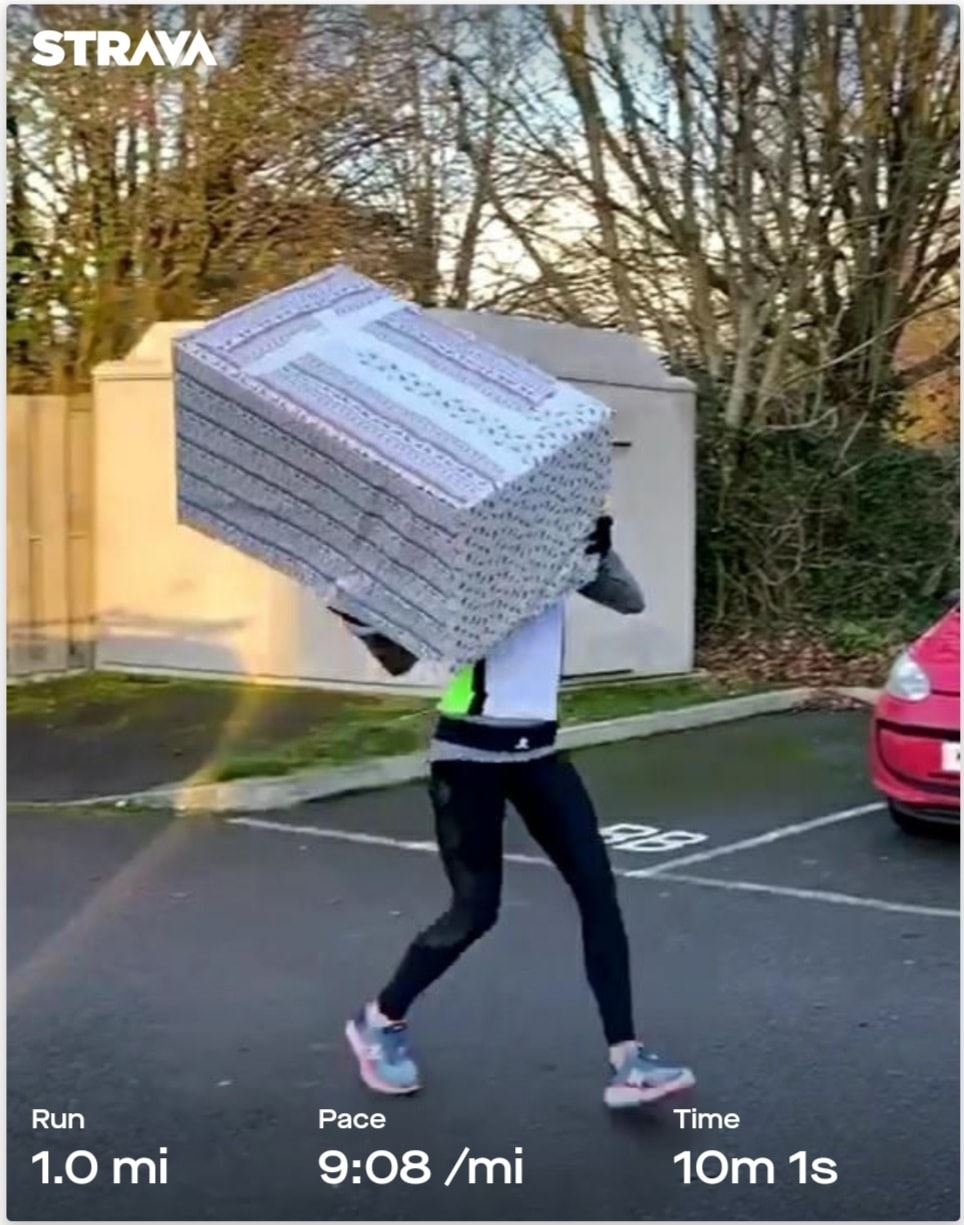 Leg 22 done, I think its Mags.....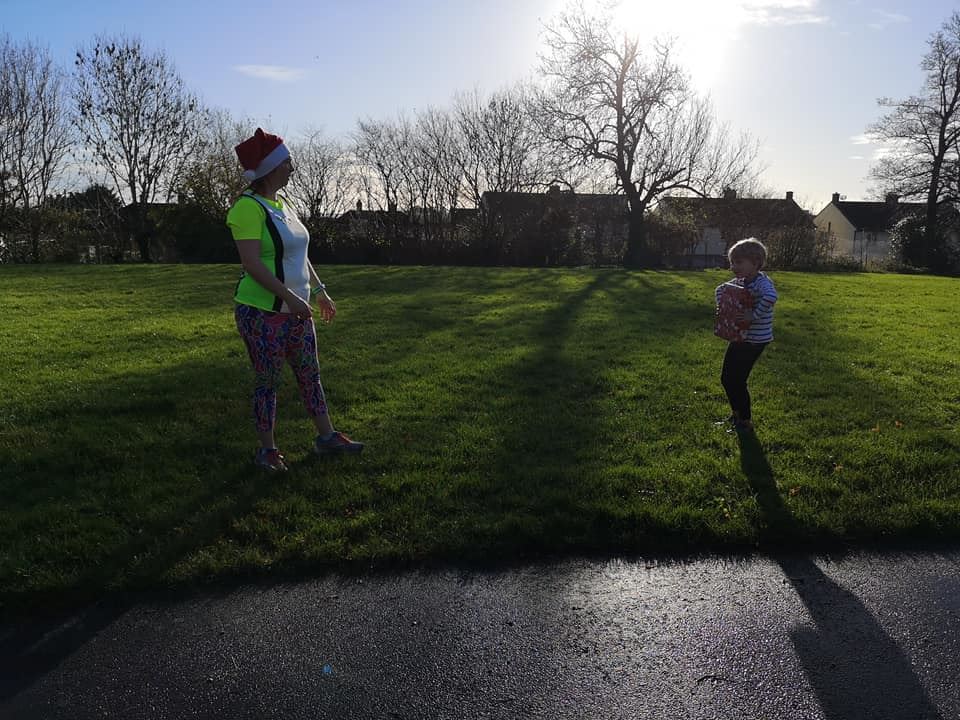 Leg 20 done, a team effort from camerwoman Holly to chief present thrower and catcher Isaac!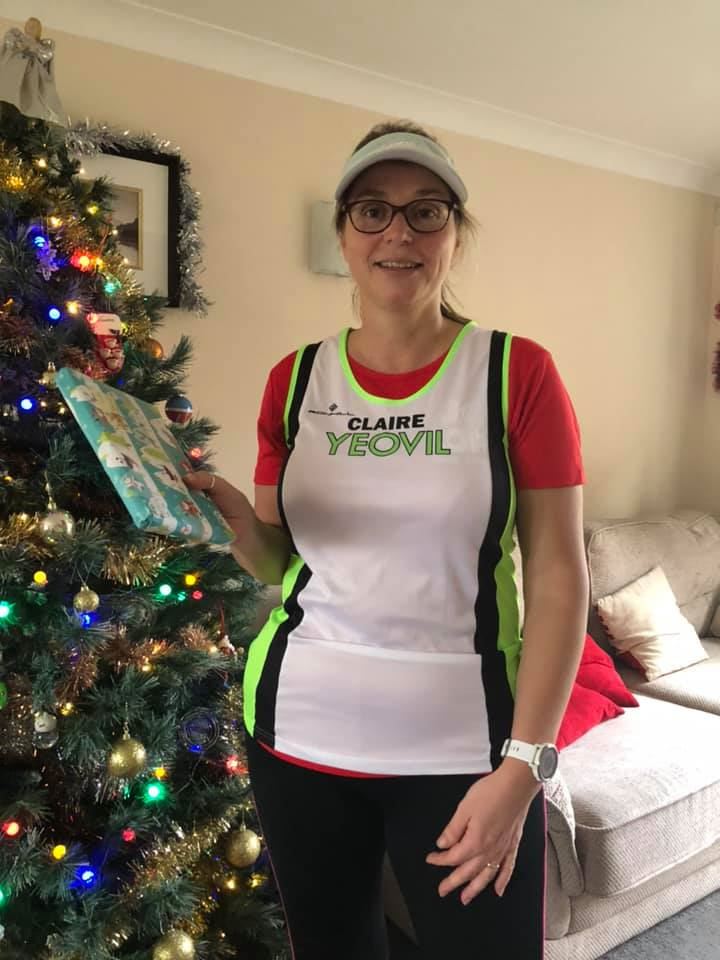 Shortest Day run...surprising what you can achieve when you know you only have to run a mile and you can pick your route Leg 24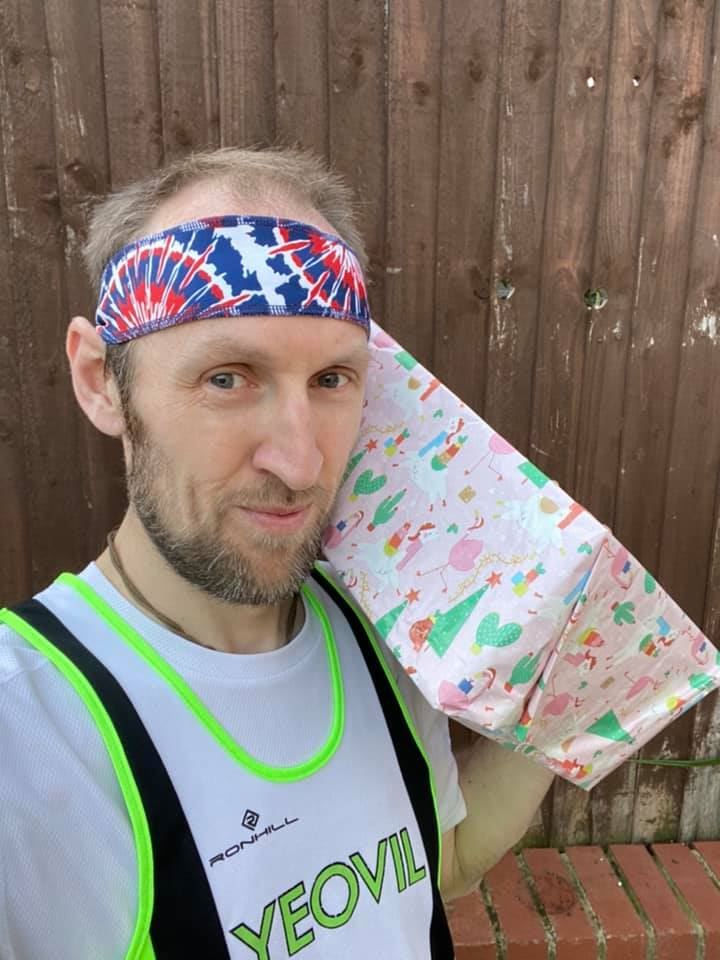 My segment of the shortest day relay in the bag. Wasn't easy after the 12 mile long run earlier. Banana powered. But what's inside the Christmas package? Answers on a postcard. Leg 40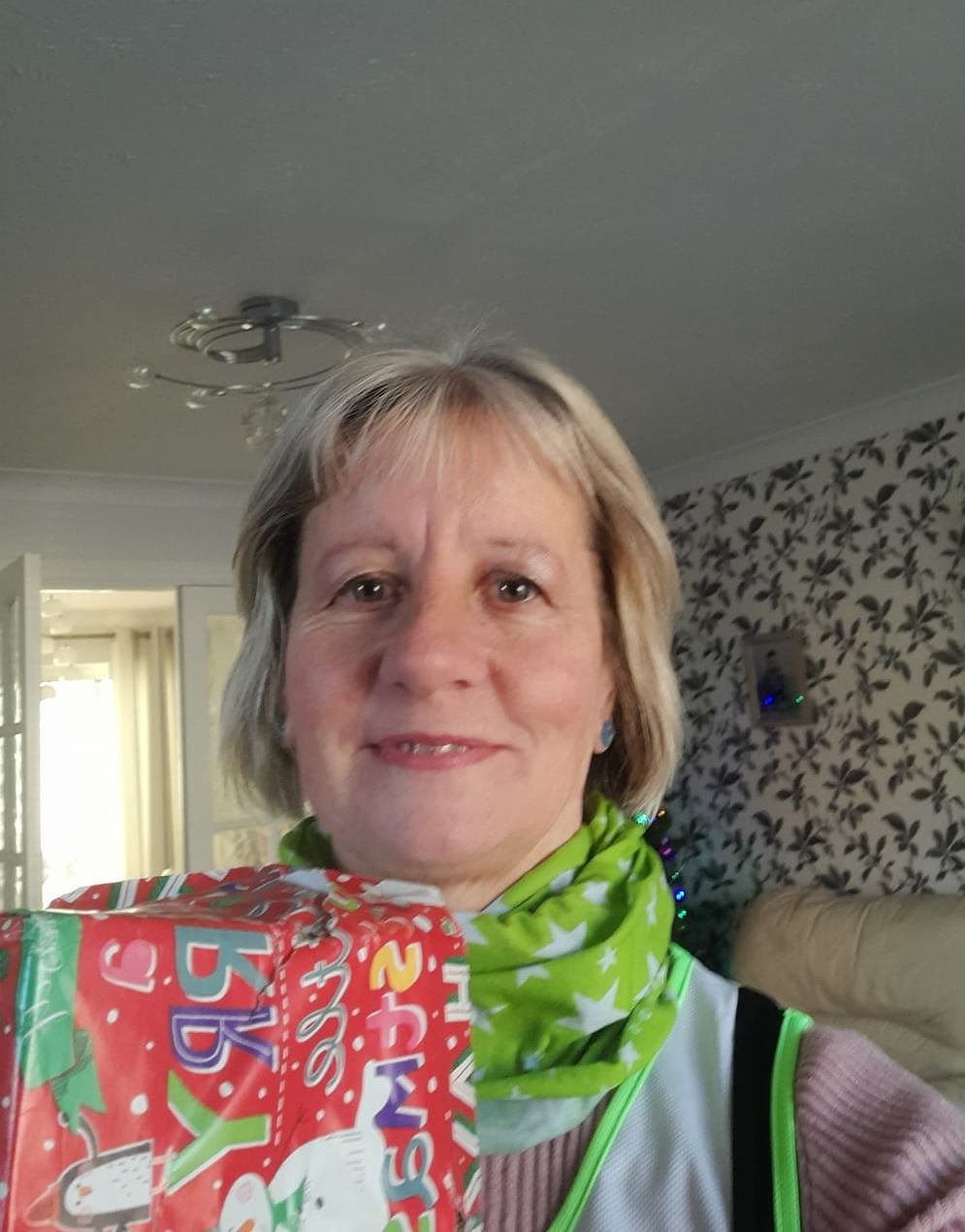 Leg 28 done thank you to Graham Still Steve, Lye and Kevin Doherty for organising x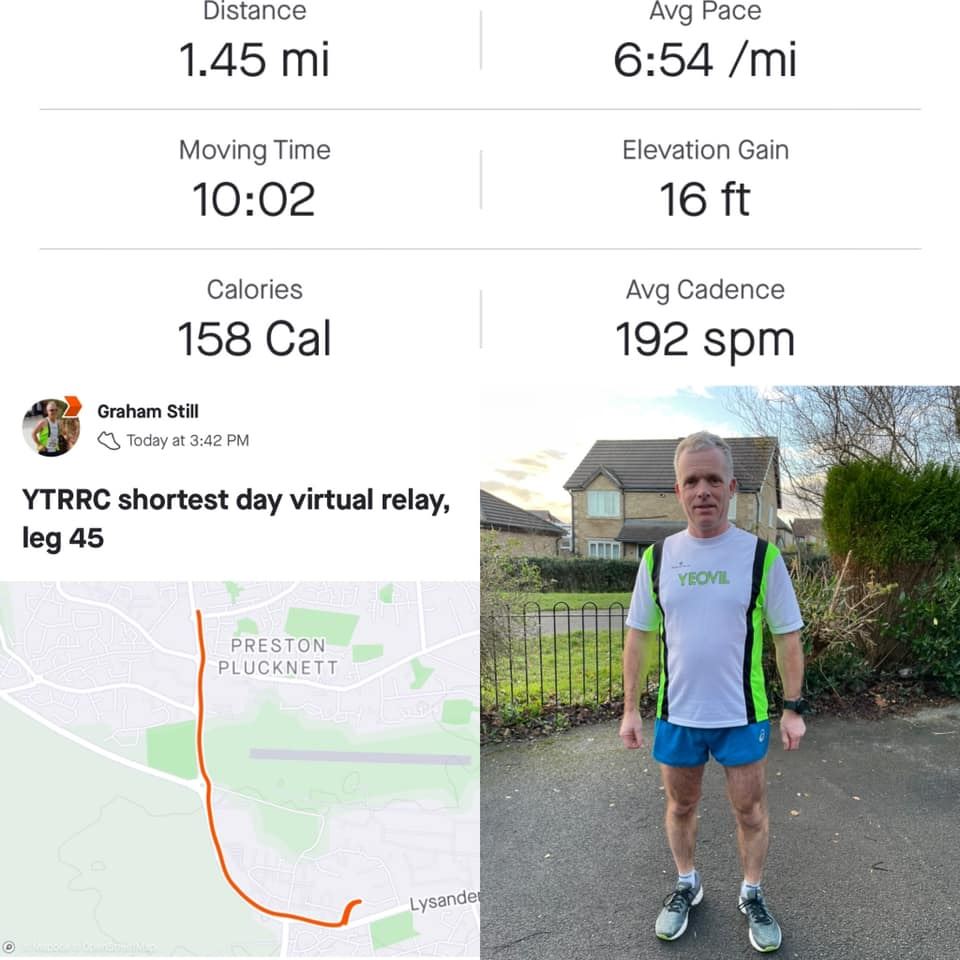 Shortest day relay leg 44 done
The Team
Lesley Nesbitt 8:04am - 8:14am
James Hutt 8:14am - 8:24am
Bungy Williams 8:24am - 8:35am
Helen Nesbitt 8:35am - 8:45am
Casper Harvey 8:45am - 8:56am
Yunmi Jang 8:56am - 9:06am
Jeff Watson 9:06am - 9:17am
Anita Farquhar Rufus 9:17am - 9:27am
Stephen Warren 9:27am - 9:37am
Lindsay Saunders 9:37am - 9:48am
Paul Thomas 9:48am - 9:58am
Frances Malin 9:58am - 10:09am
Richard Clayton 10:09am - 10:19am
Katie Stokes 10:19am - 10:30am
Gav Cheetham 10:30am - 10:40am
Taryn Monks 10:40am -10:51am
Tim Willis 10:51am -11:01am
Sharon Hardy 11:01am - 11:11am
Paul Card 11:11am - 11:22am
Angela Claire 11:22am -11:32am
Andy Farrant 11:32am - 11:43am
Magdalena Kusmierczyk 11:43am - 11:53am
Andrew Brown 11:53am - 12:04pm
Claire Shucksmith 12:04pm - 12:14pm
Adam Hawkins 12:14pm - 12:24pm
Corinne Hawkins 12:24pm - 12:35pm
Martin Alderman 12:35pm - 12:45pm
Donna Reeves 12:45pm - 12:56pm
Samantha Self 12:56pm - 1:06pm
Dominique Muir 1:06pm - 1:17pm
Holli Tilley 1:17pm - 1:27pm
Jon Foxon 1:27pm - 1:38pm
Nat Robins 1:38pm - 1:48pm
Jeanette Vincent 1:48pm - 1:58pm
Joanna Henley 1:58pm - 2:09pm
Anita Garrett 2:09pm - 2:19pm
Nichola Chesterton 2:19pm - 2:30pm
Lynne Thumpston 2:30pm - 2:40pm
Hayley Beck 2:40pm - 2:51pm
Rachael Jones 2:51pm - 3:01pm
Diane Acton 3:01pm - 3:11pm
Julie Burton 3:11pm - 3:22pm
Edward Budzynski 3:22pm - 3:32pm
Sue Mallinson 3:32pm - 3:43pm
Graham Still 3:43pm - 3:53pm
Steve Lye 3:53pm - 4:04pm
Easter Bunny
I Never knew it was Easter Bunny weekend.....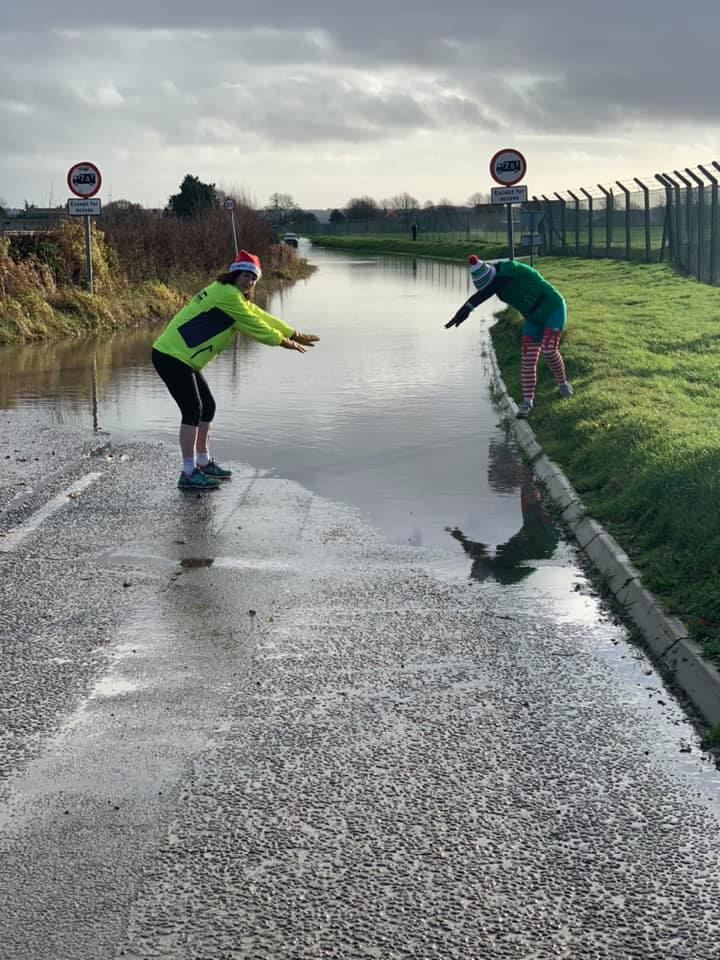 Released On 20th Dec 2020