The Queen
Crewkerne 10K
From Matt: After an exciting night of weather, the day dawned gloomy and dull...so off to Crewkerne 10K we went. Lots of mutterings (or "rubbish-talk") as usual pre-race "I'm taking it easy, I've been unwell" from Adam Switzer, "I don't feel up for this" from Matt Driver, and "I'm tired from hiking" from Steve Lye. So Derek from Crewkerne RRC thundered out the race briefing and blasted the starting gun. The mass of 187 runners rumbled off down a slight slope before meeting the first of the mountainous verticals - It was a hilly course.
Any hill that goes up, clearly comes down but with much debris on the roads, careful footing was employed. Adam shot of like a bolt of lightning, while Steve was in hot pursuit. Matt was on another level thinking K markers were miles, so after 3k thought he was already halfway through (he's not right in the head that bloke) Doh! Having thought about playing a tactical race, Joanna Henley decided on the honest option and went like greased lightning, hoping to create a gap from Kate Gowers, herself chasing the ever-speedy Trevor Strelley.
Having missed the team photos pre-race, Leeanne Baxandall and Lorna Blake were making good progress storming along mid pack. One hill followed another until the race wound through Merriot...if anyone can explain the course, I'd be pleased as I never quite knew where I was. Hinton St George (what? where?) was the next village, clearly on a route devised by some loon who likes lots of down hill sections (meaning lots of up hill sections). Marshalls were great on a damp morning, giving us cheers and water stops at regular stages, although some runners need to work on their littering (Kevin Doherty would have been proud of me)! At last, the course winds up a long hill before another long drop to the edge of town. One last bump, around a corner and Michael Sandiford was home in 34:23!
Bang on 41:00 was Adam Switzer, 1st YTRRC in 14th overall, then Steve Lye rumbled over the line in 43:37. Matt crashed through the finish in 49:06 happy to have worked out how far 10K was, then Joanna Henley came like lightning around the corner to be 1st YTRRC female in 55:15. Trevor Strelley won the race with Kate Gowers, he finished in 57:23, while Kate will rue those ten seconds finishing in 1:00:10 Leeanne Baxandall sped to the line finishing in 1:01:54, and finishing with another sprint was Lorna Blake in 1:02:49. Richard John Hooper completed the YTRRC contingent with a happy and tired 1:07:38 finish. Additional mentions go to Sarah Caines finishing in 54:33 (technically 1st YTRRC female), and also Christopher Parker finishing in 43:37. Guys, you've got to wear your YTRRC vests for a proper mention, race photo, and general chit-chat! Well done both on some great running! I'm told the YTRRC ladies won 2nd team place, with the men's team 2nd also. Meanwhile Joanna Henley was 2nd in her age group too! I think that's the 21+ group. Readers - there is also a prize for anyone out there who knows any different synonyms for thunder or lightning!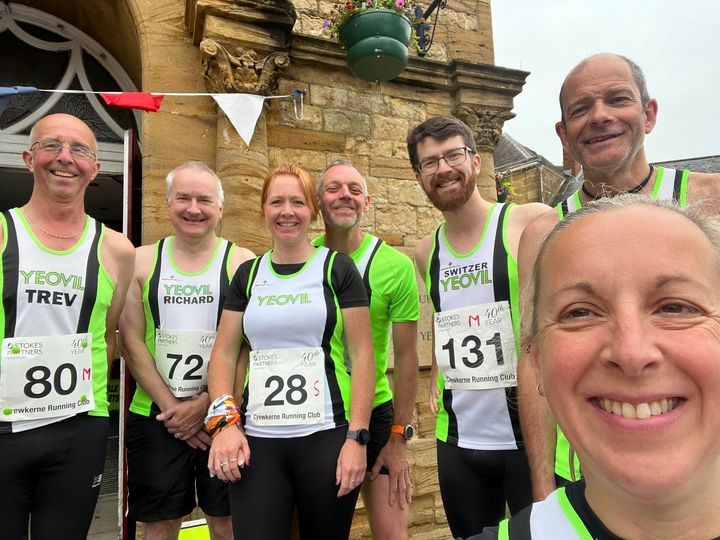 Moreton Marathon
Well done to Mark for coming third in the Ice Cream Eating completion.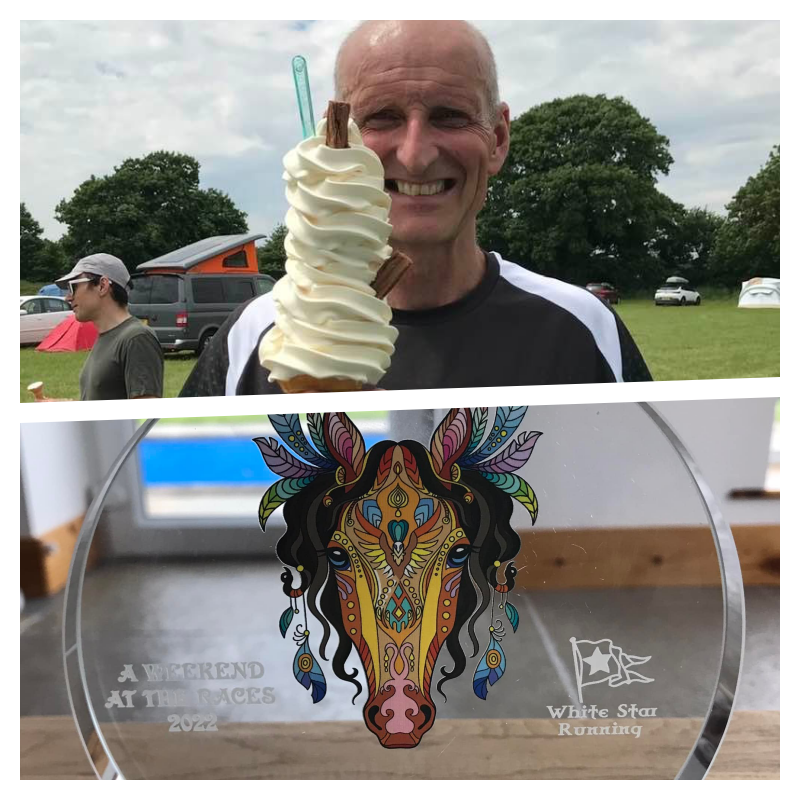 Parret Team 10k Race
From Graham: Parret Team 10k race Thursday July 14th, start time 7:00pm. Bow Street Runners have invited us to their 10k off road race. Some of us took part last year and love it. We're looking for a fast mens & ladies team plus a mix team, 6 per team, first 4 count, £6 per runner. If you're interested please let Vicky or myself know.
We're also looking at booking a table at the Halfway House near Pitney for food after....
Club Championship
From Lesley: Club Championship races coming up are Town Tree Trail on Wednesday 15th June (eve). Get your entries in quickly . Wells 10k has been postponed until 11th September but will still be a championship race, so put it in your diaries! If you're looking for 5 or 10 milers for your hat there is Portland 10 on 3rd July and Weymouth 10 on 23rd October. 5 mile is baltonsborough on the August Bank Holiday Monday. I'm sure there are others but these are the ones I know about.
Eden Project
We decided last night at the pub run to have a Club outing to the Eden Project Marathon and Half on the 16th Oct. Mark Pike has kindly got a coach that he will drive for us. I have made an Event on the Club website to book the coach as it is limited to 50 and this will cost £5 to pay for the coach and fuel. I will try to make a concessions to £0 if you want to pay by cash to me so you can book a place. You do not have to run to come along. Entry includes a ticket into the Eden Project and also a Pasty. Any questions then please ask.
https://www.entryhub.co.uk/2022-eden-project-marathon-and-half-marathon
God Save The Queen Platinum Jubilee Run
Anita , Tara and me , all up to the Thames to run with Saturn events , great atmosphere, six loops of either side of the Thames at Staines. Very hot, lots of boats decked out with Union flag 🇬🇧, and loud music playing land of hope and glory ! Great medal, heavy marathon, but lovely to have my sister join us for a loop. Great event as basically you can do what distance you want. Cake to finish and good goody bag.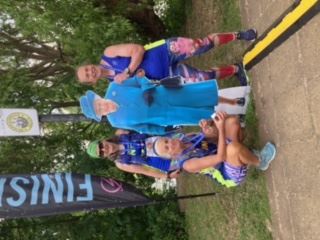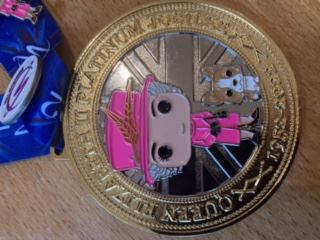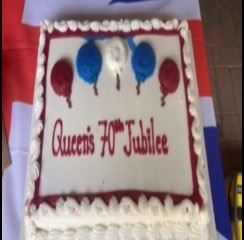 Town Tree Trail Run
From Adam: Town Tree Trail Race - Wednesday 15th June. 7.00pm
Wanted - help with marshals, tail runners, finish etc. If you are not running and could help please let me know.. Thanks Adam
Many thanks to the wonderful 22 YTRRC volunteers who were able to give up their afternoon etc clearing the very overgrown Town Tree Nature Garden paths. Hard work but a very enjoyable and rewarding experience with wonderful donations of food!!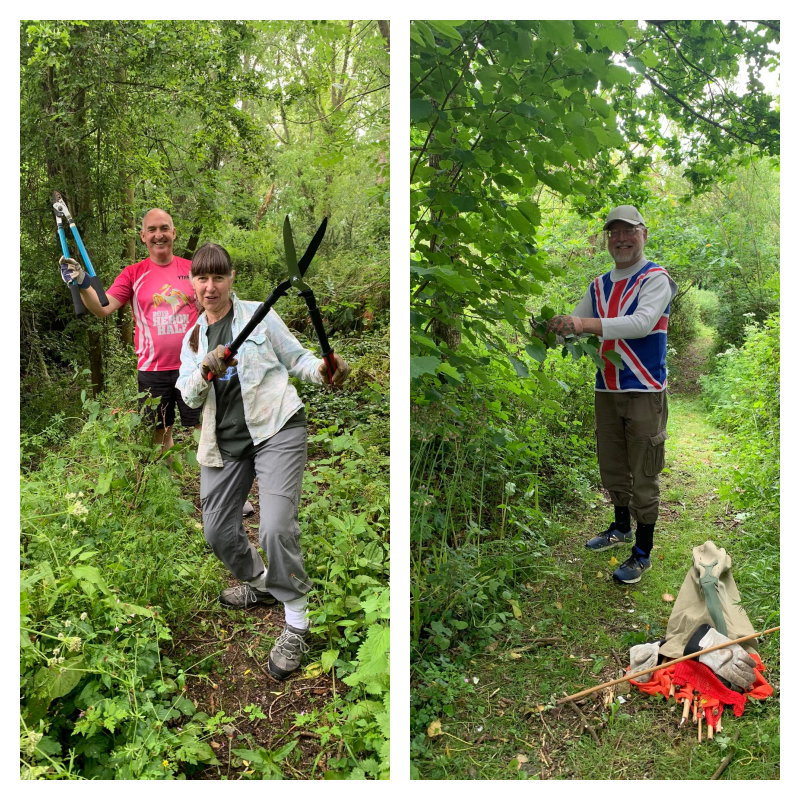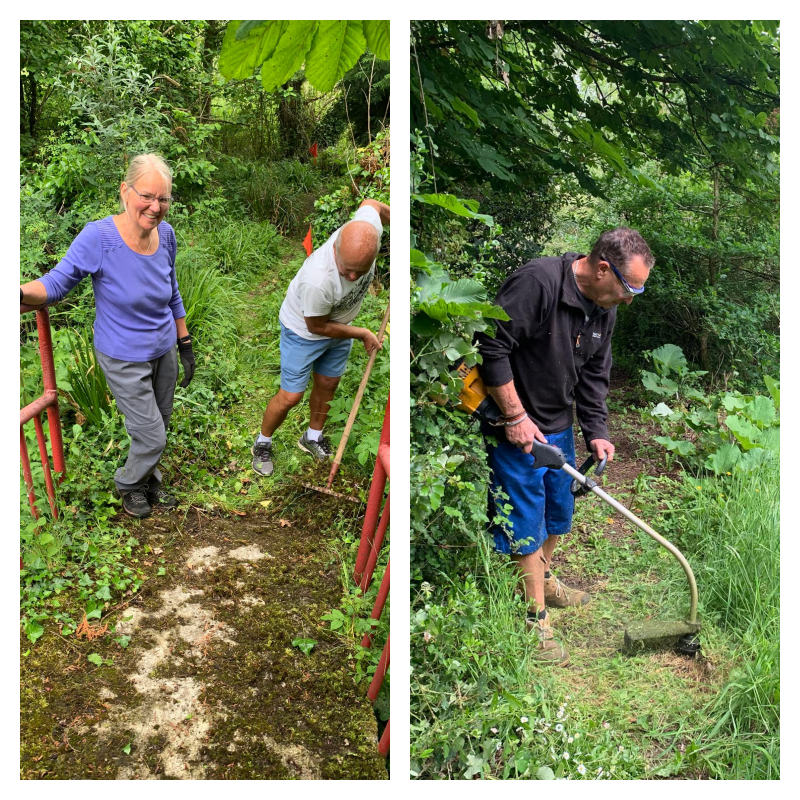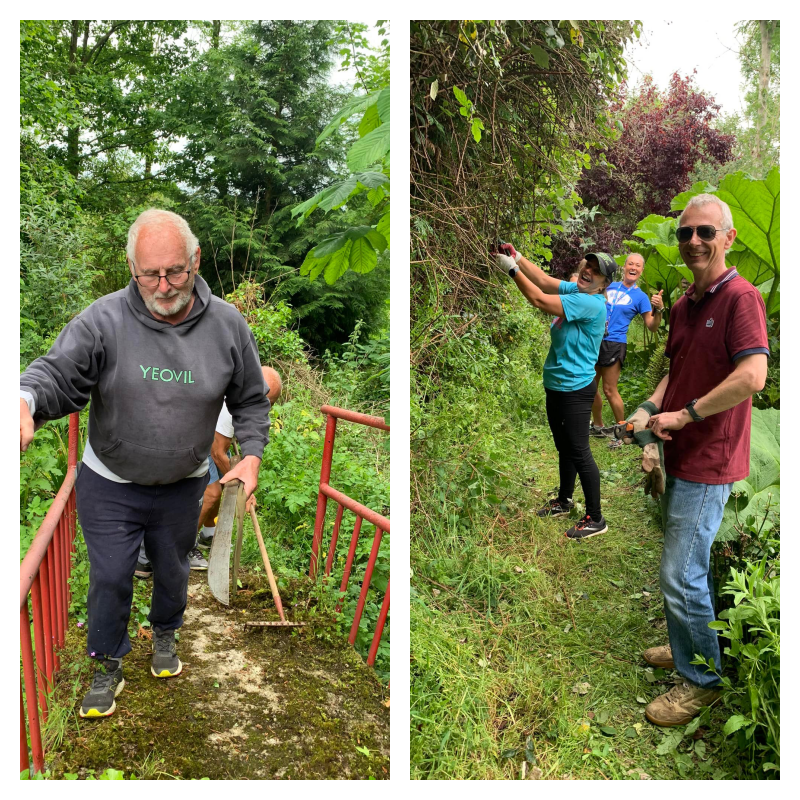 PUB RUN – SHEPTON BEAUCHAMP (2ND June 2022)
From Mark: In the not so fast group tonight were Nick, Rob, Paul, Lindsay, Laura, Mel and myself. After 2 weeks of adventurous mostly off road, I planned a simple clockwise loop of country lanes. Towards the end Rob kindly added in a leg of off-road. Leaving the pub we ran up the road towards West Lambrook and were passed by the fast group. At Picken bridge we turned right and ran up a gentle incline to Compton Durville. Turning left we ran into the village and stopped to take photos. Turning left at the end we then ran the undulating lane into South Petherton and turned right at the junction. We ran up Carey's hollow and stopped to take more photos with views over Frogmary. We continued to Fouts Cross and turned right. At Shapway cross we turned left and ran the rutted narrow lane back towards Shepton Beauchamp. As we were a bit short on distance, Rob kindly added in an extension of mostly off road. At Wash Cross we followed a path along the edge of fields and continued right, and then left. With the sunshine and views this was very pleasant. Crossing the road near the edge of the village we continued past a small estate of houses into a park and followed a path to the north of the village. The church tower was to our left. We turned left into a lane and ran back into the village and back to the pub. Thanks all, Rob for the interesting addition, and Phil for organising. After the meal was excellent.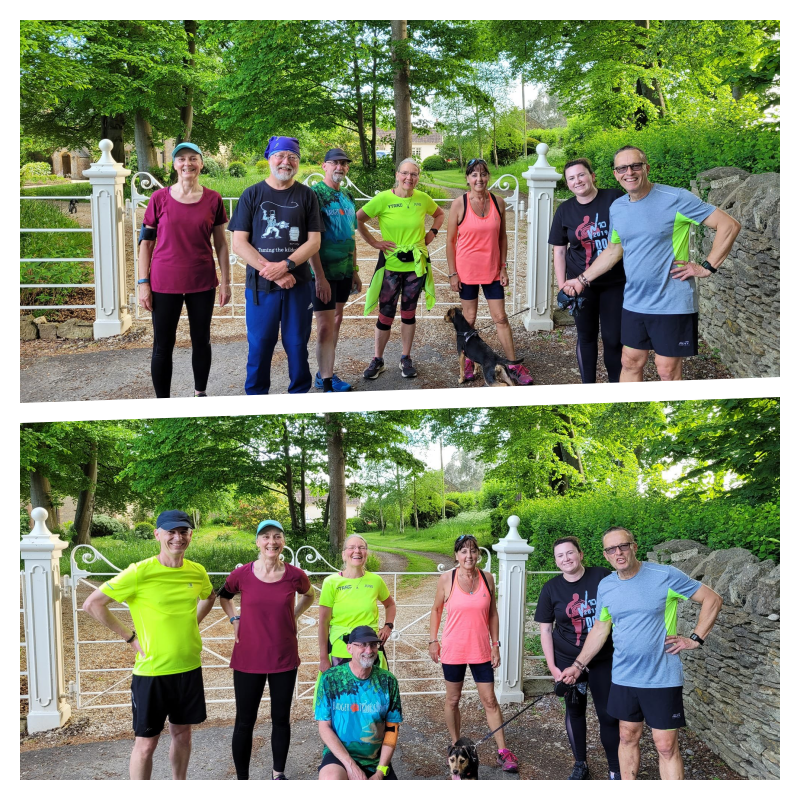 Released On 5th Jun 2022