The New Wessex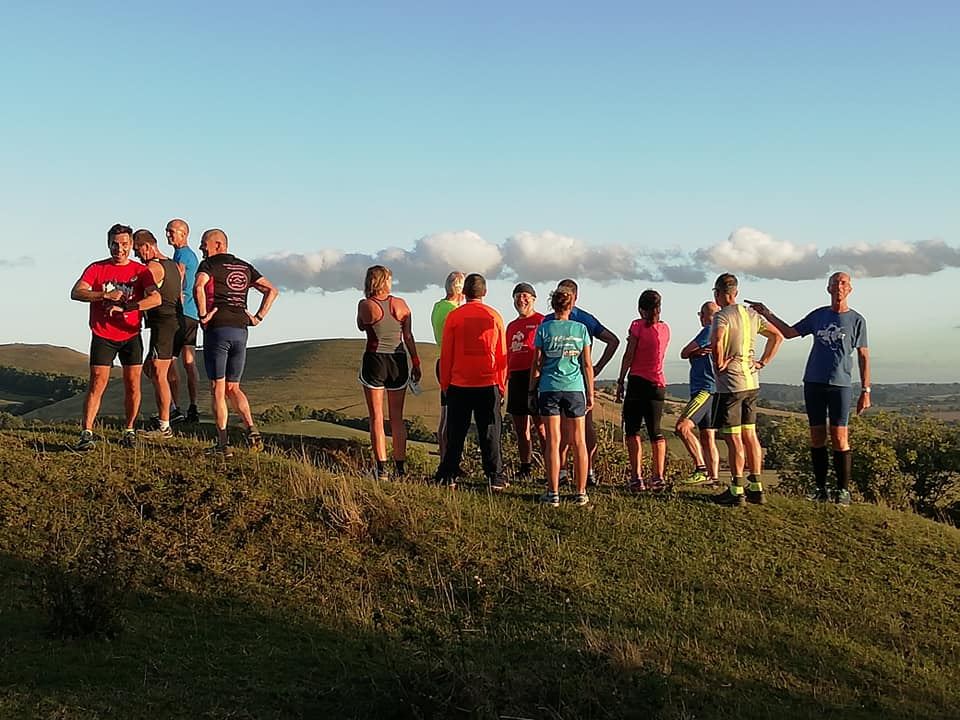 There was a new race in town Saturday and we had a few at the Wessex 10k in Somerton.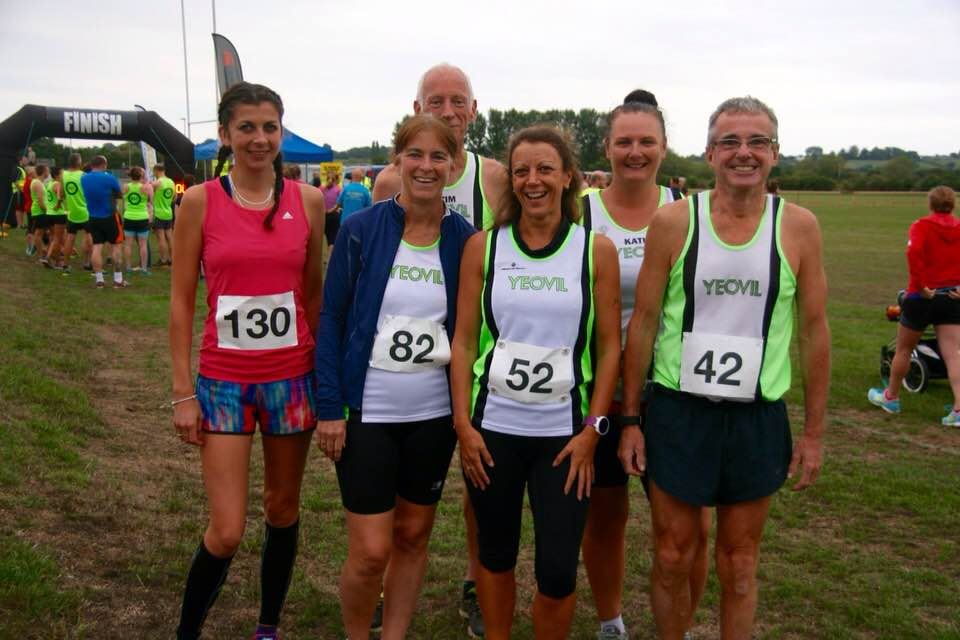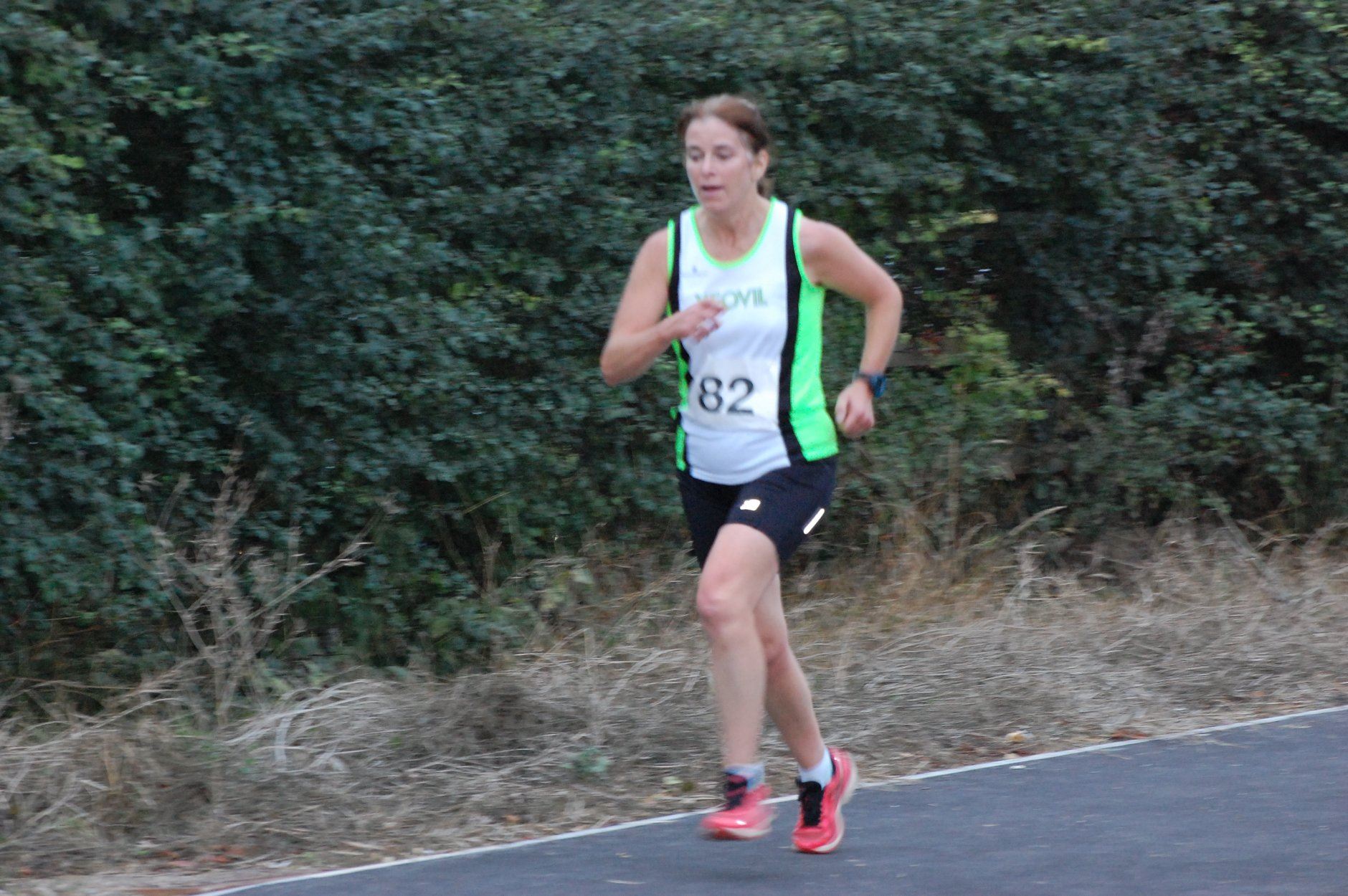 Pub Run 23rd Aug the Cross Keys Inn
The pub would like us to pre-order so please let Lynne know what you would like by Tuesday 21st, thanks.
The menu can be here seen here.
Awards Night
This is now taking bookings and you can do so here. If you need any help then please ask me. Please can you also vote using the form that is on the page, if you don't know who to vote for in any category then just leave that blank, you do not have to fill in all the boxes. We need your vote so please do it. Thanks
Park Runs
Most went to the local Park Run.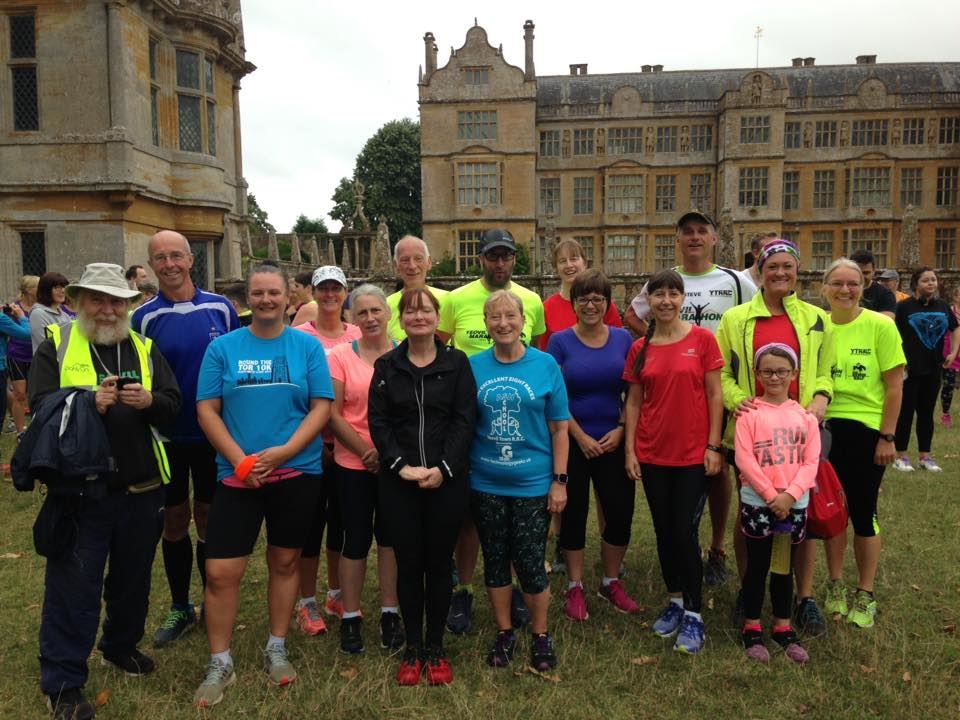 From Lesley: Parkrun tourism - Last Torbay Velopark parkrun for this year. The holiday has come to an end. 99 parkruns completed so my 100th may well coincide with Montacute parkrun's 5th birthday at beginning of September.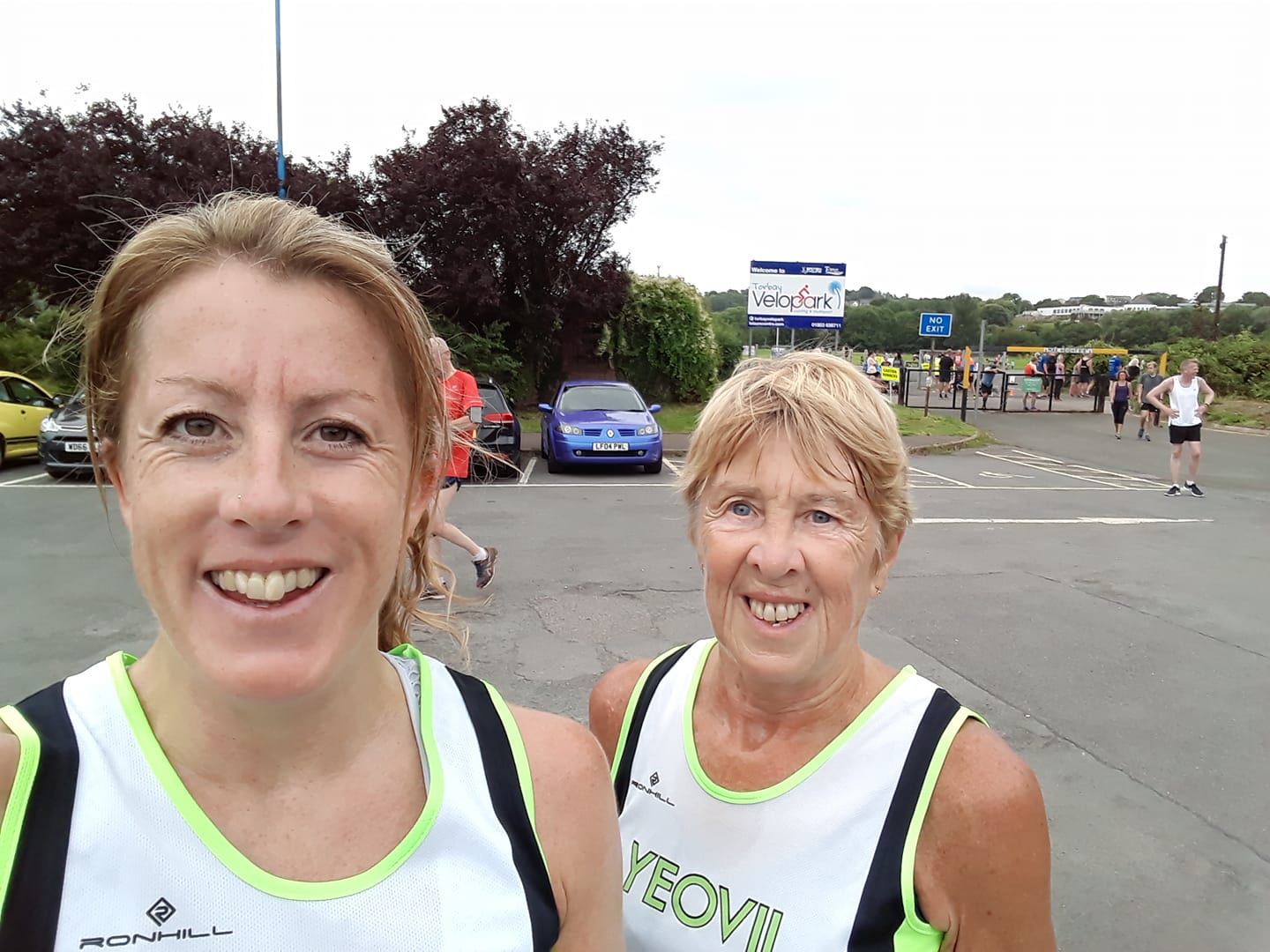 Helmet Hilly Challenge
From Lix Diamond: Dave Gillard and I traveled to Westbury tonight to do the helmet hilly challenge, and it was hilly and we did wear helmets and OMG it was a challenge. It was only 4.5 miles but it was up over the hill with the Westbury white horse on so nice scenery. A Nice memento and a chocolate bar at the finish made up for the hills.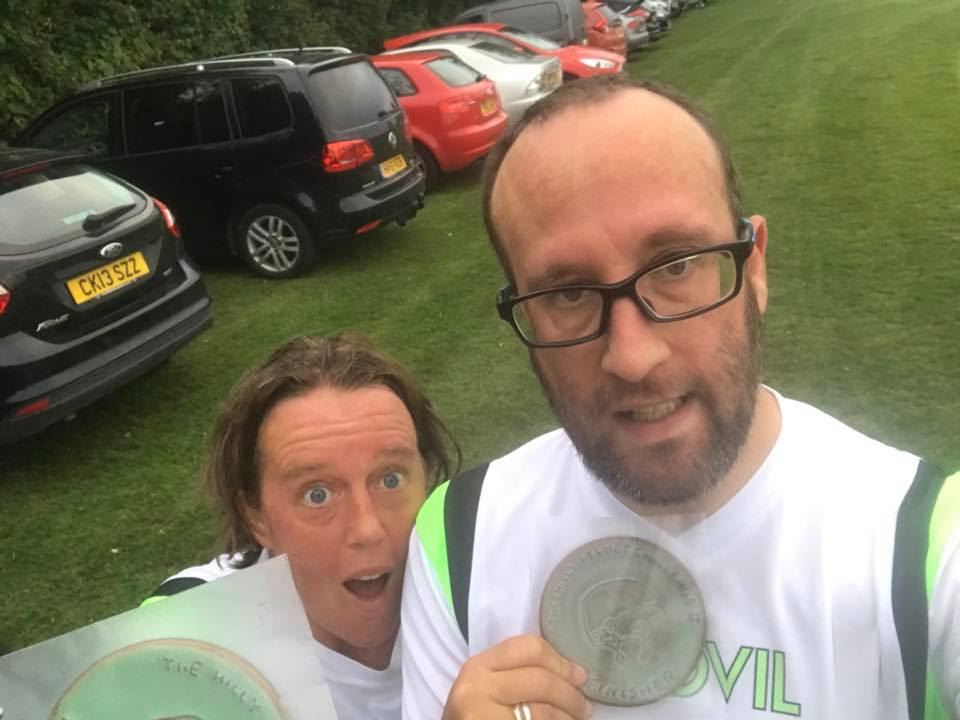 Marks Runs
PUB RUN – SOUTH CADBURY (16th August 2018)
The combination of bright sunshine and elevation made this possibly one of the most scenic Pub runs ever. Also, as far as I know, it was our first ever Pub run from this Pub. The route was planned and led by Mat. We set off southwards along the lane and took a left turn to go off-road across fields. We stopped, and two Buzzards soared up above while giving off Buzzard squeaks. After a while, passing the medieval village of Whitcombe, we ascended past Whitcombe farm and joined up with J.C. on the road. We ran down the lane with the tower of Corton Denham church ahead in the distance. Turning right the lane turned to track as we ascended to Corton Ridge. With bright sunshine and long views across the levels, we ran northwards along the ridge towards Cadbury Castle. At the end, descending down Parrock Hill, we took lanes and tracks to Sutton Montis. We ran past the church then climbed up the south face of Cadbury castle. We entered via a gully and climbed onto the upper ramparts. We ran round the south and eastern edges of the hill fort and had more great views over the countryside. Descending the steep muddy track, we came out at South Cadbury and ran back to the pub. The total distance covered was 5.25 miles. Thanks to Phil for organising the Pub, and to Mat and all. No chocolate all night.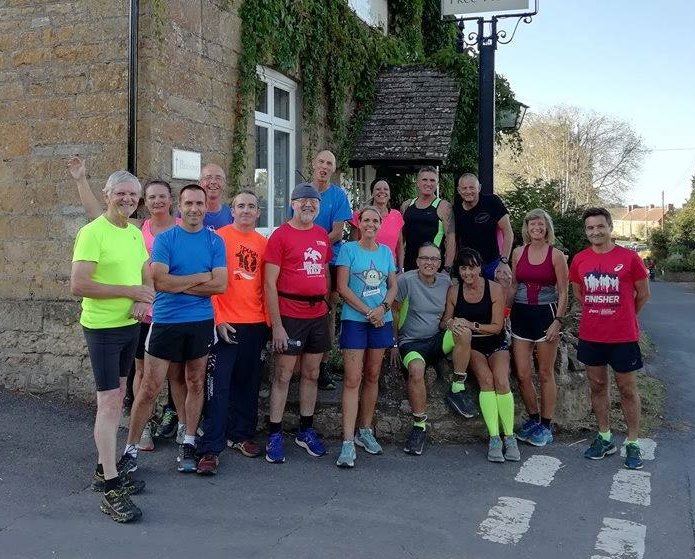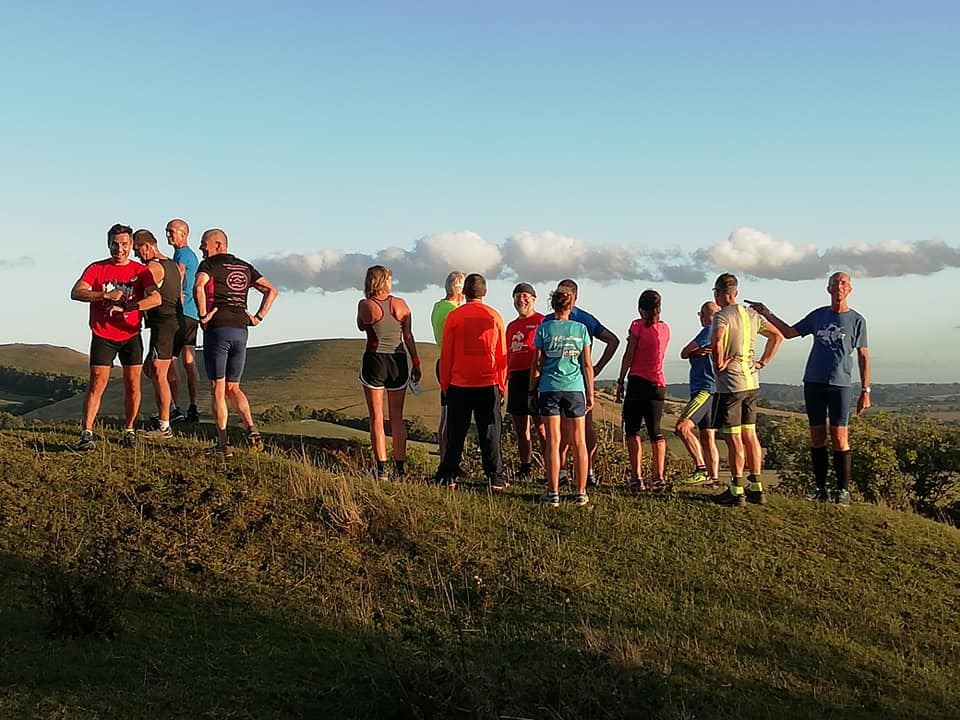 Released On 19th Aug 2018