The Last Day of Summer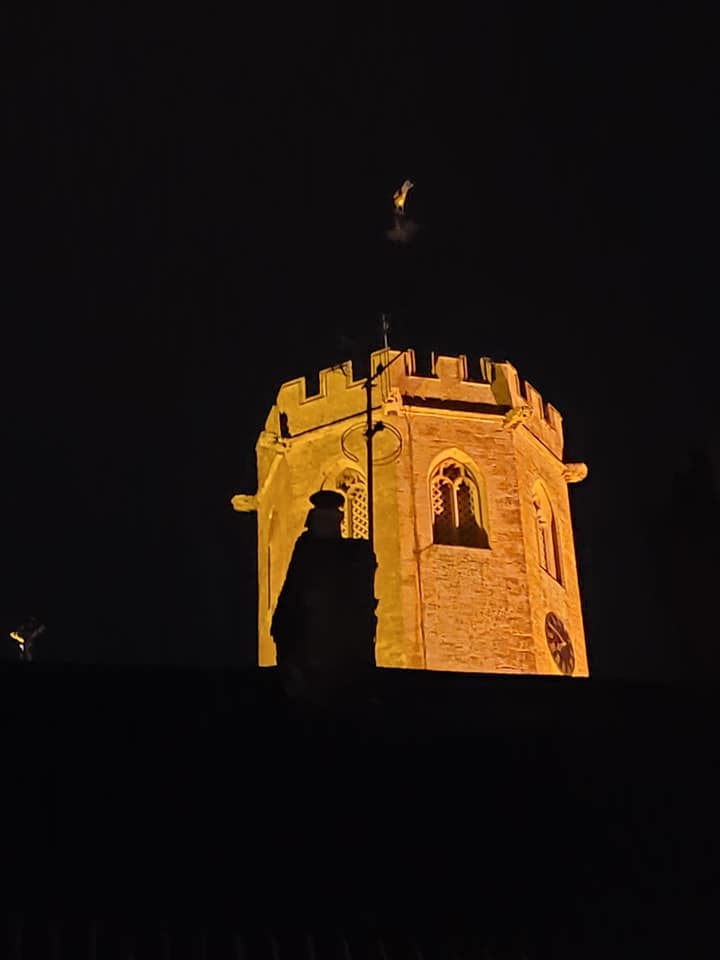 Club Diner Night and Club Hats
You can now book and pay for both the Club Diner and your Hat on the website. To book the meal Click Here and use the £25.00 Concessions button to pay just for you and the other button if paying for you and your guest. Once you have paid then go back in and pick your food option and there is also two remarks boxes for Special Dietary Requirements and one for who you would like to sit with.
For the Hats please Click Here to send Lesley an Email with your races/virtual distances and then you need to pay £12 for the Hat by Pay Pal (this will take you to Pay Pal).
If you have any questions then please ask me.
From Lesley: 2021 Hats
Following our Committee meeting Wednesday night, because of increasing costs and the Club still having expenses to pay and no income coming in due to no races being able to take place, we are, unfortunately, having to charge £12 for any member who has qualified for a Hat and would like one.
Please let me know if you are intending to buy one asap so that I have a rough idea of the amount to order from the suppliers.
Payment must be made by 29th October via https://py.pl/78oIzuJv3Ph? in order to secure your Hat. Please also fill in the form on the website detailing the races you have completed.
Thank you for your understanding and hopefully we will be in a better position next year!
Lesley
Eden Project Marathon
Well done to Mark for the Eden Project Marathon this morning.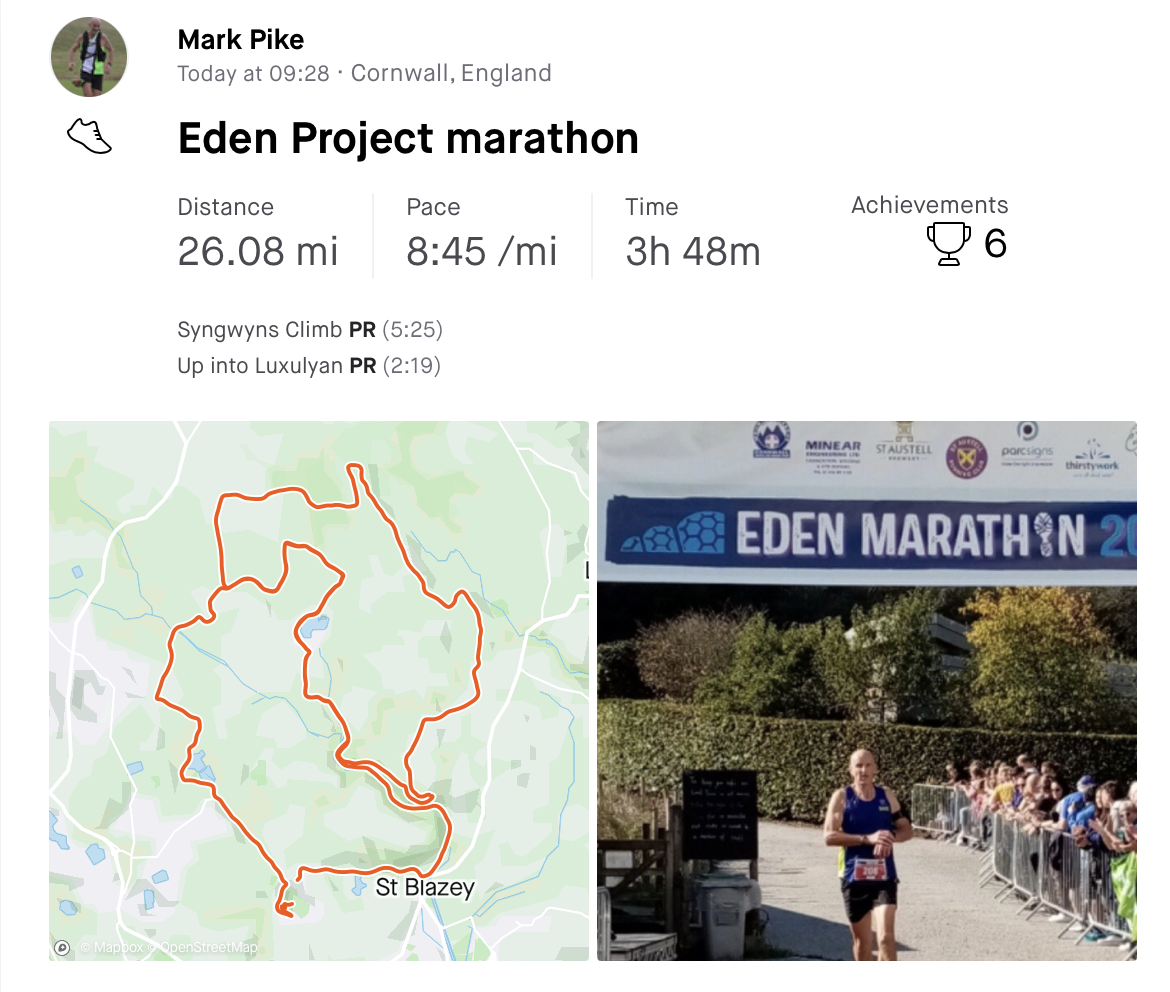 Swindon Ultra Trail 50
From Kev: On the day I should have been in Palma for that Marathon, this event by Only Footprints Events popped up in our backyard. An early start in semi dark, everyone (about 70 in total) looked a bit too fit and rather trail runner like for comfort. Start and finish at Lydiard Park, the route to, up, and along the Ridgeway was sublime. Even the trails in Swindon were spot on and followed routes I do most weeks. Meticulous organisation and signage in a low key event which is what it said on the tin. I met Matt the director three miles out and unfortunately he was replacing signs which had been removed. I did an extra 1/4 mile slightly lost from the route but still managed 4th. A wood fired pizza (not included) and a relax in the sun watching people finish. I hope it's on again next year because it was a well organised, flowing scenic route... not what you'd expect from Swindon eh!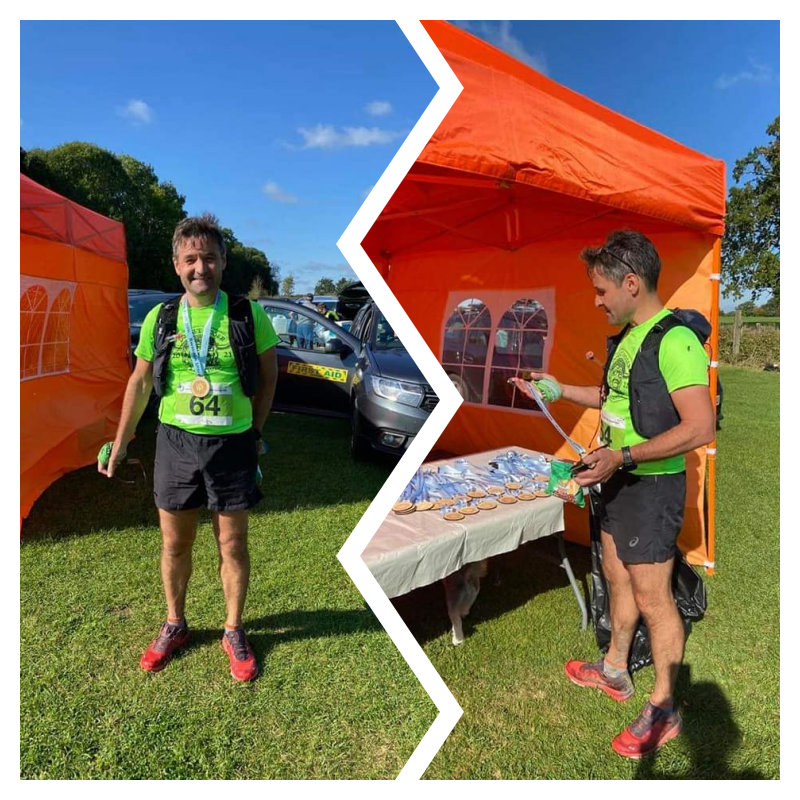 Bournemouth 10k
From Adam: Bournemouth 10k for me this morning. Ground out another PB with some nice even pacing, but unfortunately have pulled my calf during my sprint finish - didn't let it slow me down, though! 38:45 and 9th/827.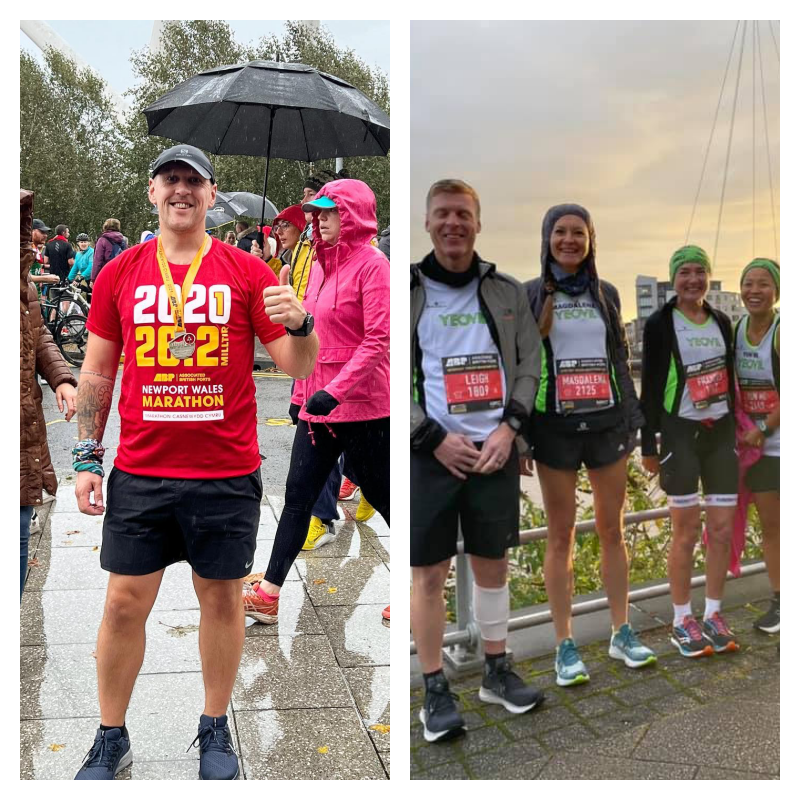 Park Runs
From Trevor: Shepton Mallet Parkrun with the Ladies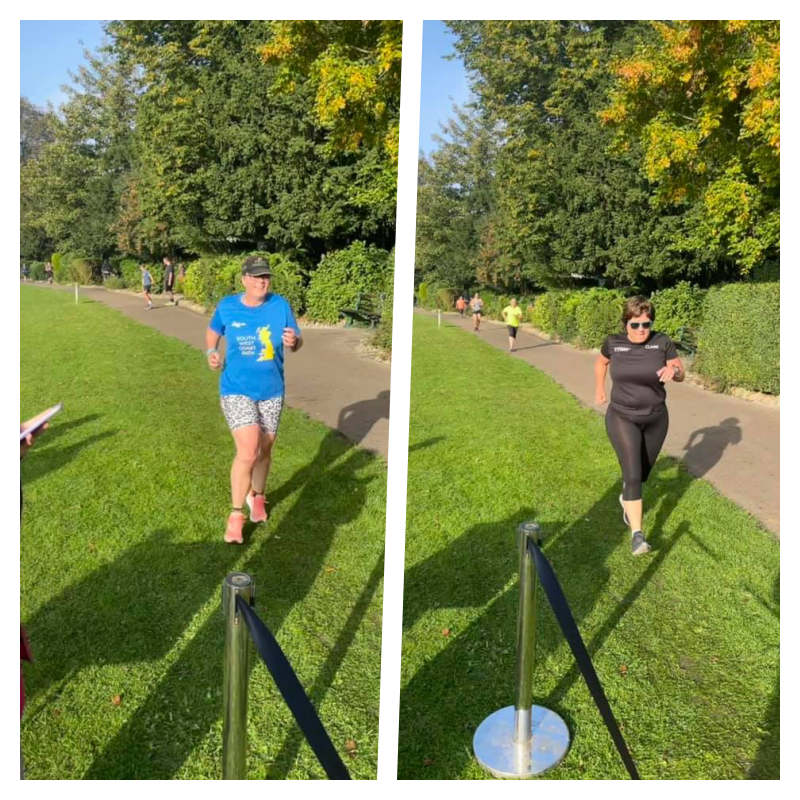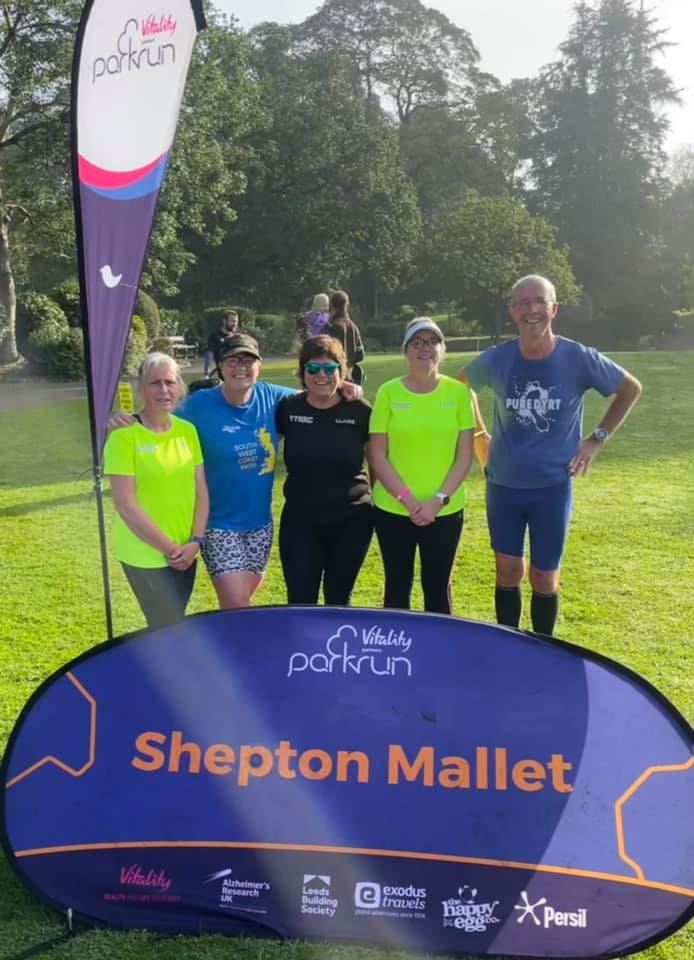 PUB RUN – SOUTH PETHERTON (30TH September 2021)
From Mark: Our group had me, Louise, JC, and Paul who was new. Sue handed me a route she had planned but was not running. It was overcast and wet so poor visibility meant head torches were needed later on. We left the pub and I managed to find my way to Carey's hollow which we ran along. At Fout's Cross farm we turned right. We ran along Shapway, turned left and ran along Littlefields lane to Shepton Beauchamp where we stopped outside the pub to take photos. We continued through the village and reached West Lambrook where we turned right at Picken bridge. We passed Compton Durville and turned left. This undulating lane took us back to South Petherton where the sound of church bells guided us back to the pub. Thanks Sue for the route, and to Phil for organising. The pub food was very good.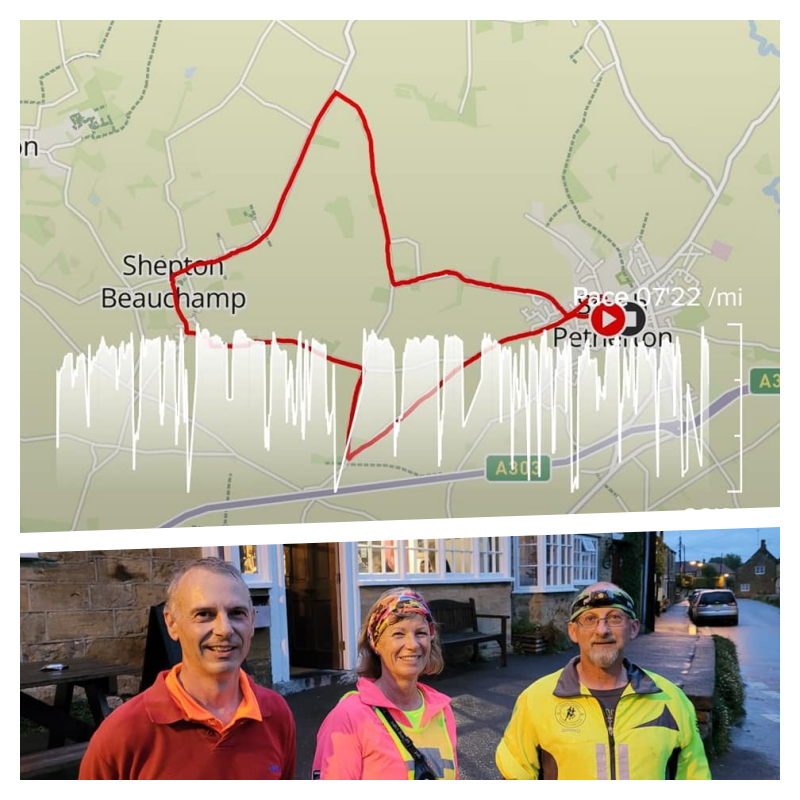 Released On 10th Oct 2021