The Final 5k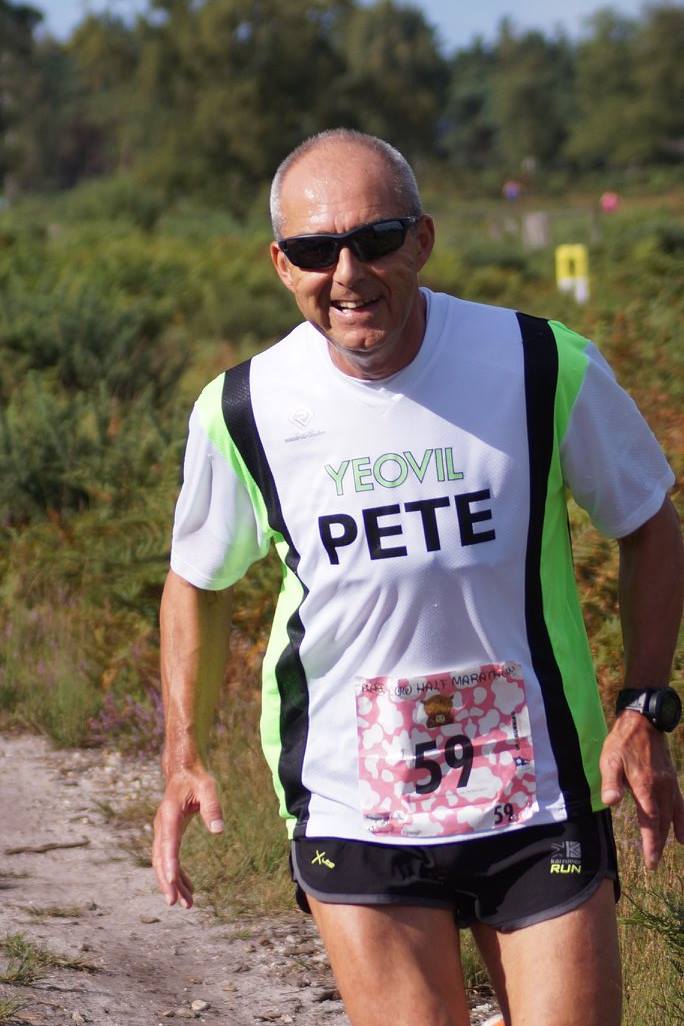 Flying Fox Pebblehealth Runs
From Steve Lye: Good turnout and great running on Saturday. Lovely scenic course with great views in the daytime and a spectacular orange moon for the night races. Provisional results show - 5k day run 1st FV40 Anita Garrett, 1st MV50 Tim Willis, in the 10k day run 1st Female Jackie Casey, 2nd Male Richard Howes and in the 9 mile night run 1st MV40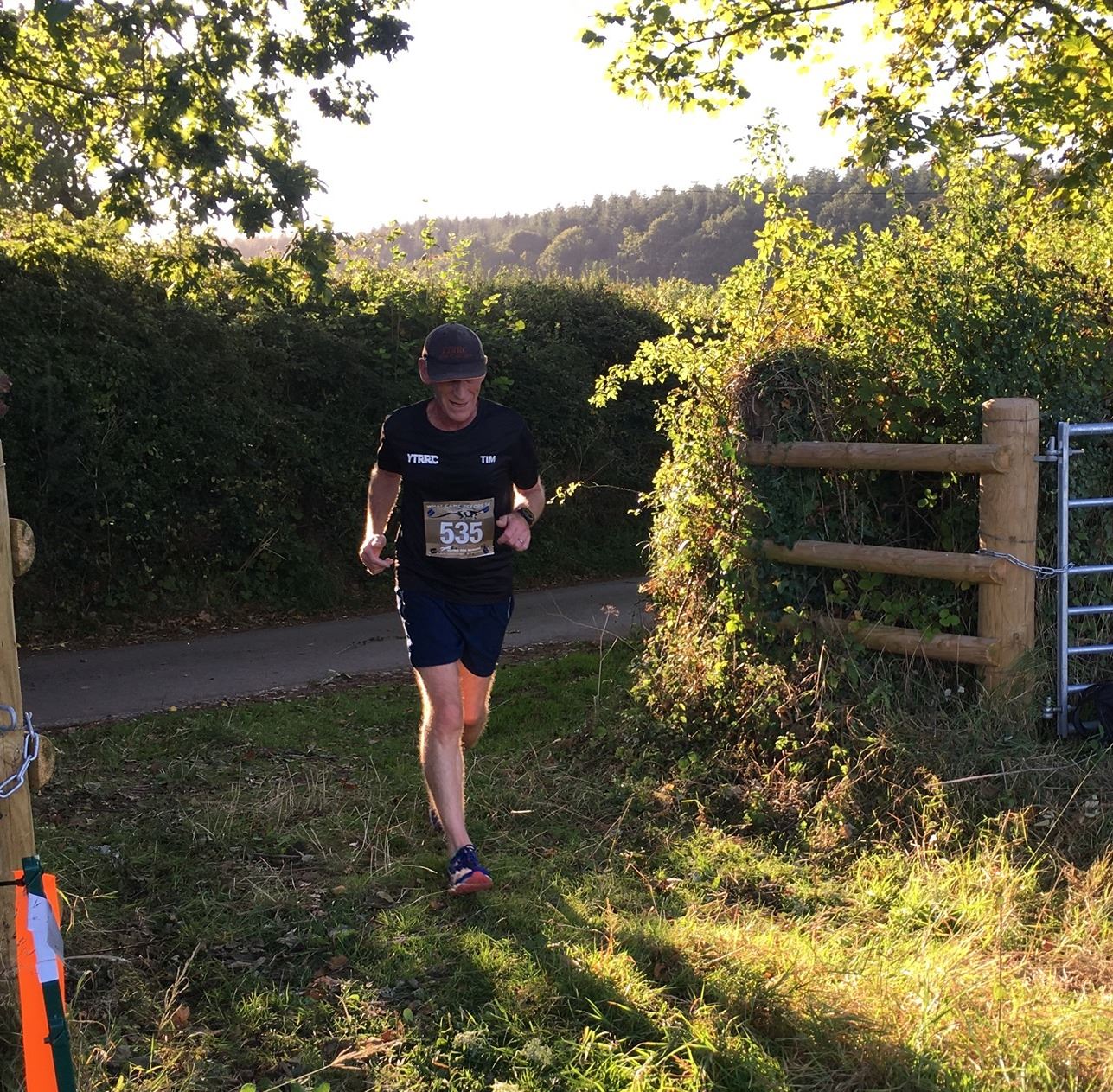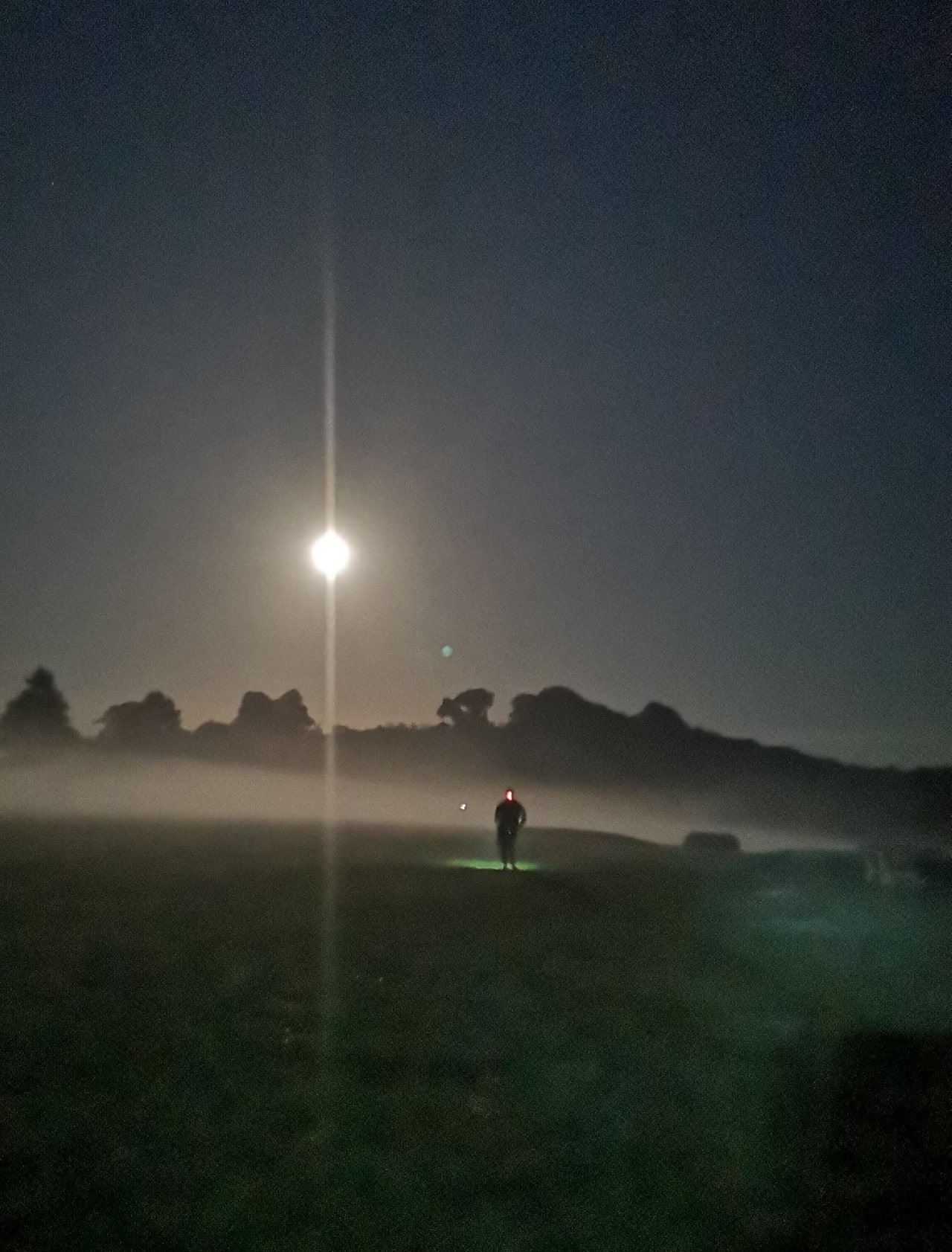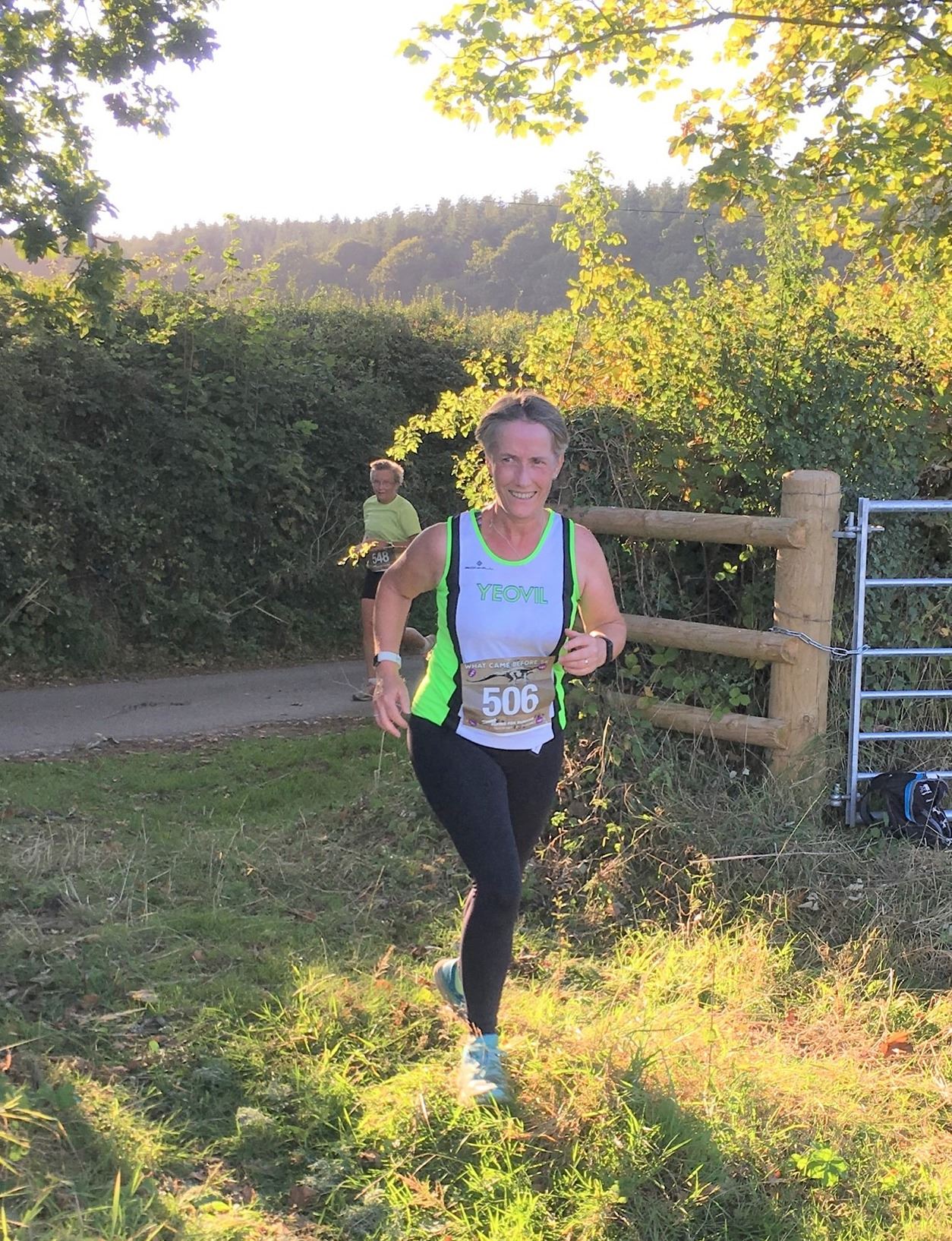 Langport Ladies Novice Triathlon
From Angela Claire: Langport ladies novice triathlon completed today. 200m swim, 15k bike and 3k run. First chip-timed triathlon and I loved every minute of it. Really well organised and friendly marshals and generally a very supportive atmosphere. No idea on times as yet but according to my watch, I completed the swim in 6 minutes something, the bike in 44 minutes something and the run in 19 minutes something. Can highly recommend to anyone who wants to try a tri as the distances are manageable. Huge thanks to Nat Robins who pretty much forced me to enter, knowing how much I've wanted to do this! Good luck to those taking part in the sprint distance tomorrow! For the blog please if allowed (it does have some running in it!)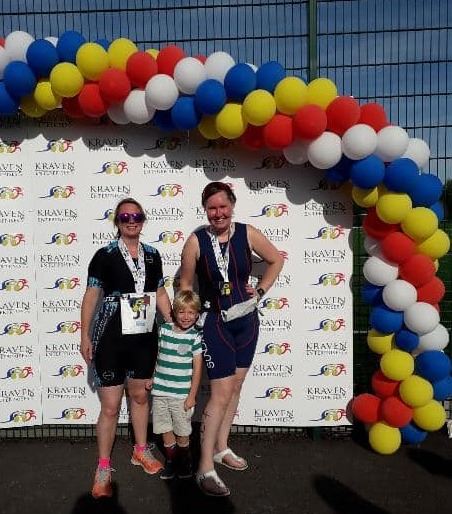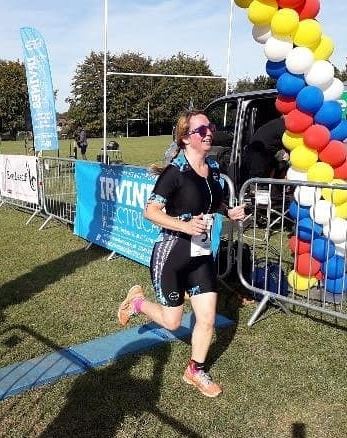 From Jo: All done. Rubbish times but enjoyed it. Big thank you to my supporters Triss Samuel (who shouted at me during transition "my legs ache🙈😂) & Debbie Keeble who said (here she comes" running in, turns out it was a bald bearded bloke with a beer belly 🙈😂😂. + Briony Lock for getting out of bed to come & watch.
As always this is a great event, extremely well organised with fantastic Marshall's 🏊‍♀️🚴‍♀️🏃‍♀️👍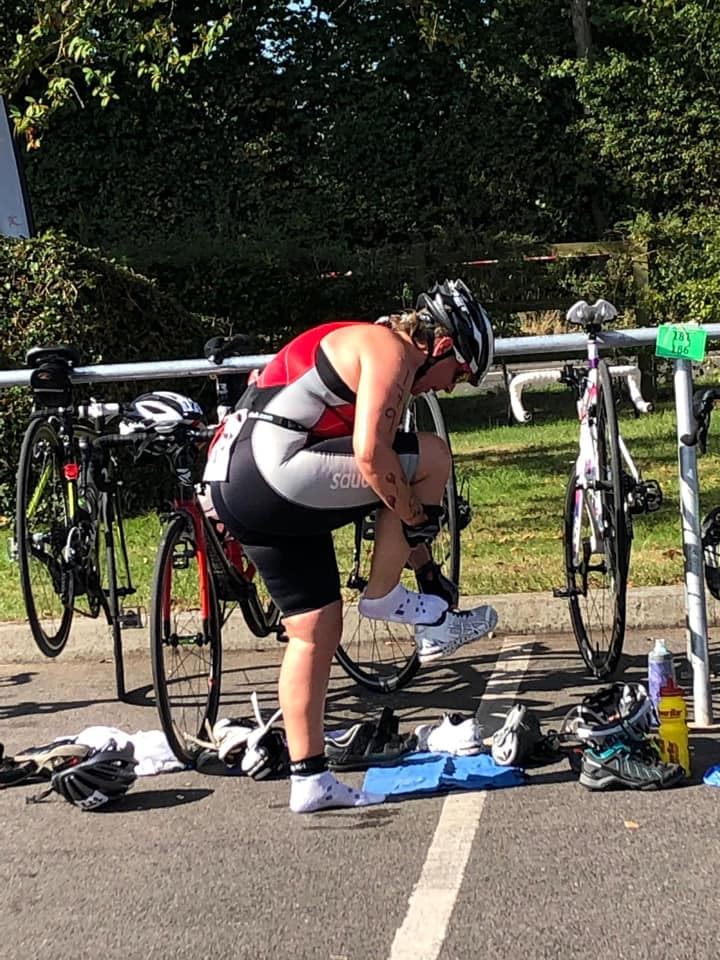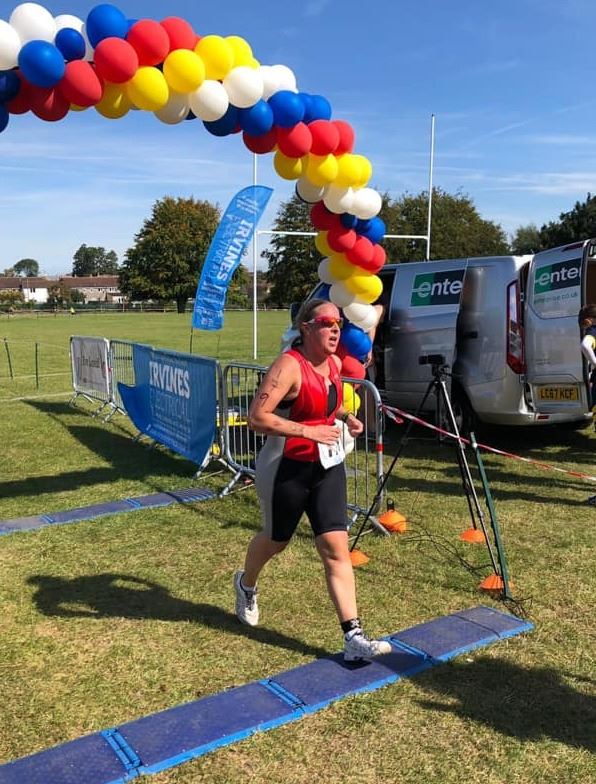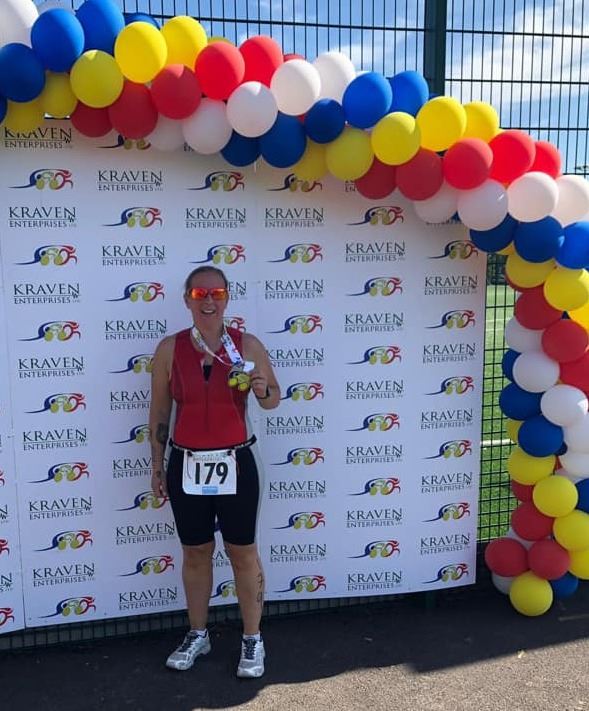 Cream Tea Caper
After breaking my spine and hip and having a poor chance of walking, NEVER in my wildest dreams did I imagine I'd ever run 33 miles!!! AND get a Marathon PB of 4:32 in the process! I know there are many other people that do more and in better times, and I don't mean to blow my own trumpet.... but I am so proud of myself and that very rarely happens! Thank you to Mark, Lynne and Jon for your support today and massive well done to mark for bagging first place.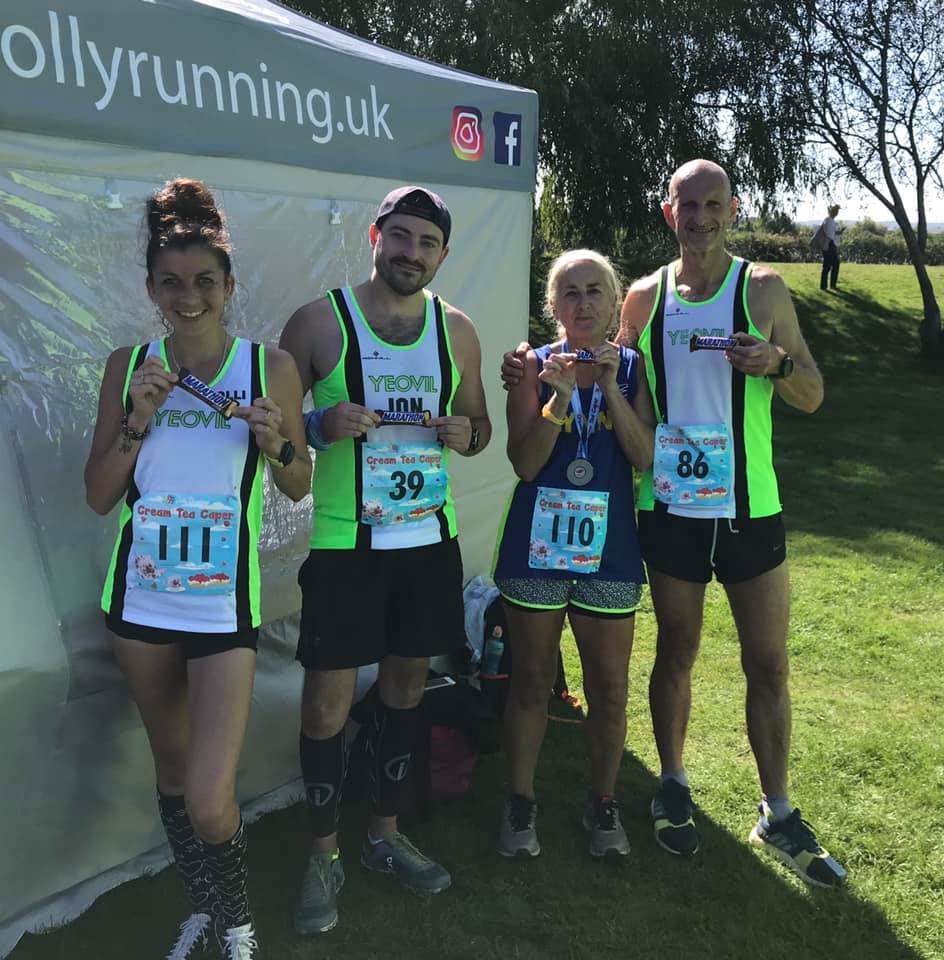 Lynne fell on her sword today and only ate half her Marathon bar as she ran the half marathon...... a true lady of integrity 😂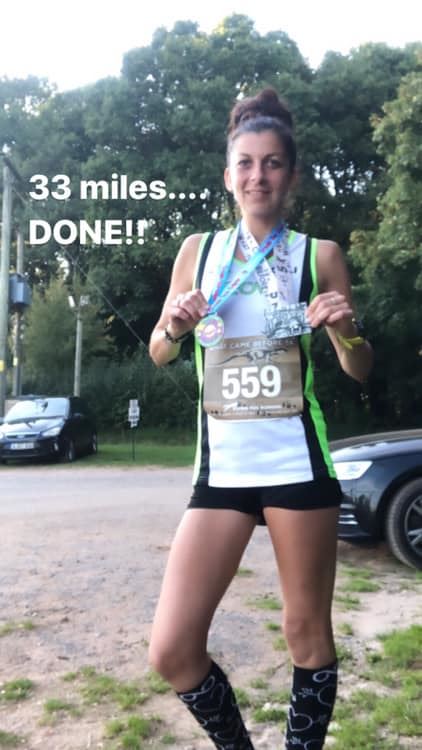 Richmond Half
From Carl: A great day out running the Richmond Half Marathon today. A bright sunny day down by the River Thames made it perfect conditions for a fast course....& I managed to earn myself a PB of 1.37.09s, finishing in 206th out of 3160 runners. I Hit it hard as I was doing this one for my old man who passed away 2 months ago, he certainly pushed me along for that PB. I am quietly confident if I keep up the work I will hit a 1.35 half sooner or later 🤞. A great day out and I bumped into an old school friend on my travels .......brilliant race!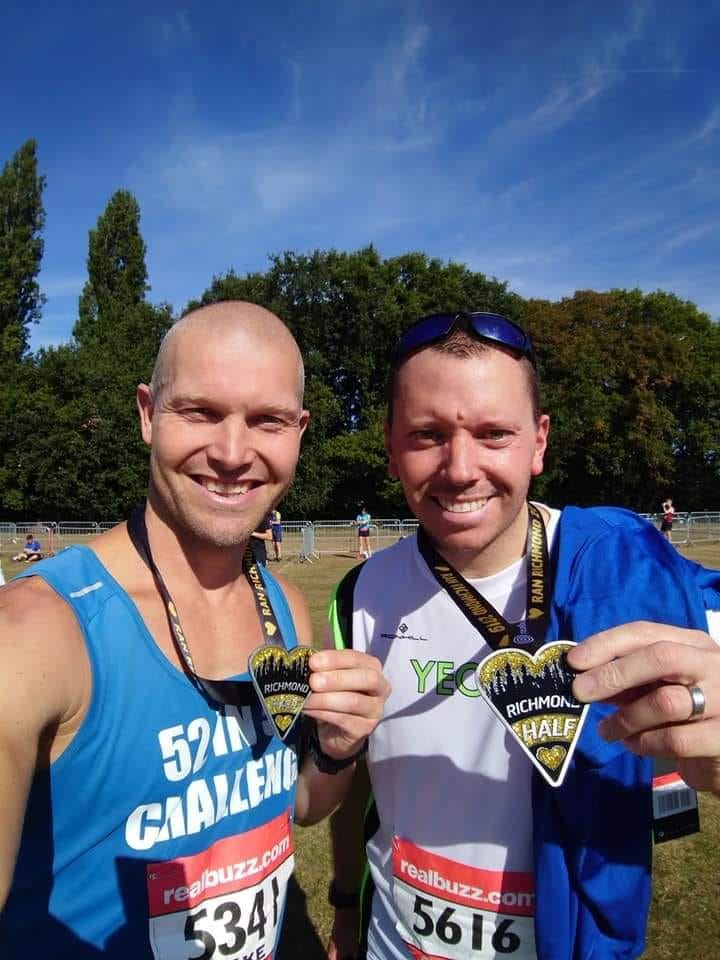 Bristol Half
From Kirsty: There were 8 Yeovil Town runners amongst the other 12,000 runners. Namely: Richard Clayton, Ashley Mehta, Melanie Higgs, Leeanne Baxandall, Andy Williams, Lorna Blake, Claire Oberthur and myself.
The sunshine warmed us up in the start pens but we felt it as we reached 10 miles plus. There was plenty of water on the course, so as long as we kept drinking we were fine. There were also 2 showers to run through - brilliant🤗. We were rewarded with a well-filled goody bag, t-shirt, and medal.
From Claire: Oberthur Bristol half, I also spotted a few other club vests around the course. It was hot 🥵but one step closer to a hat 🧢!!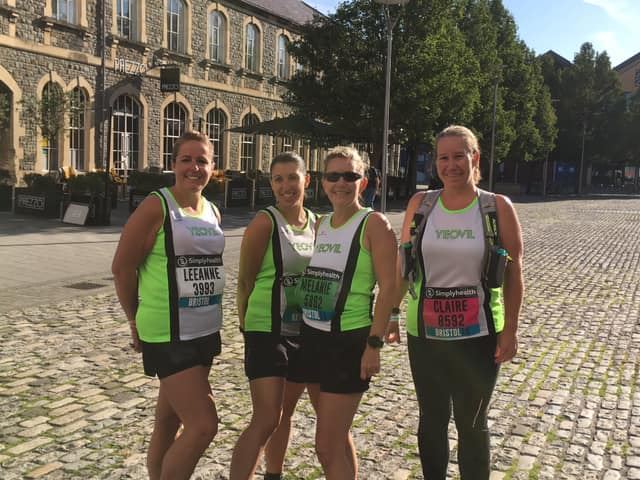 Park Runs
From Linda: Montacute Parkrun on this beautiful sunny morning. This was my 99th Parkrun and I came in 99th place! Not only that.....I set a new Montacute PB. 😁. Well done everyone and hopefully see kost of you next week for my 100th! I promise it won't be fast next week.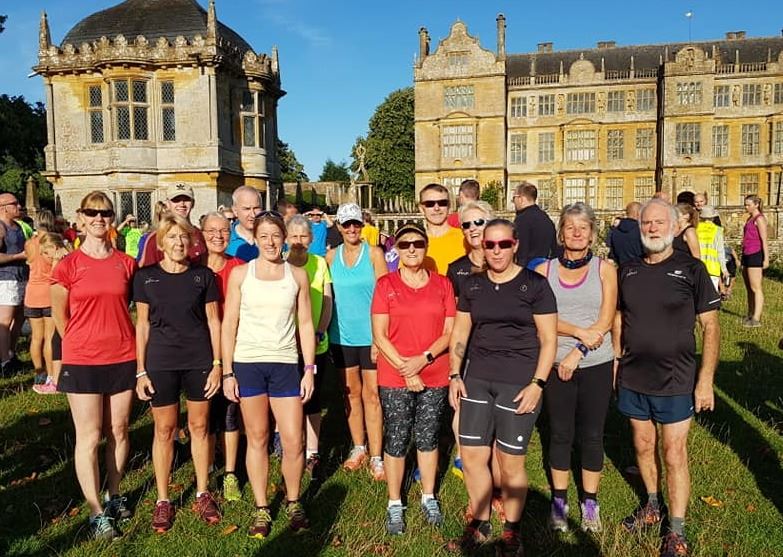 From Adam: Our first French Park Run - Dougnes - North of Bordeaux - 7th out of 15!!! l will be top of the results list as they are in alphabetical order of first names!!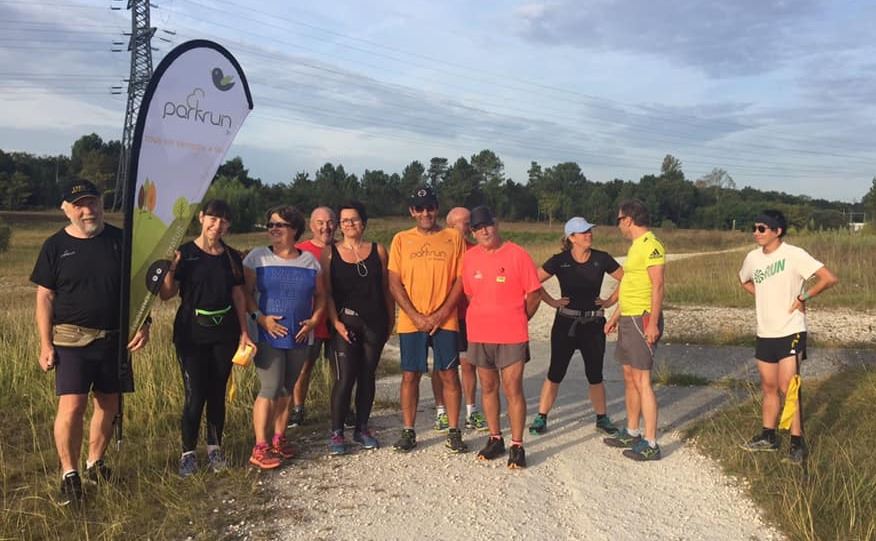 The Summer 5k Series
Well, we saved the last race to the best, the rain held off for Pete's 5k and a great turn out by the Club and great work from Lindsay and Steve for the whole series. The main group photograph is too wide for the blog but it was a great phot, even though Kev Brittle was not in it.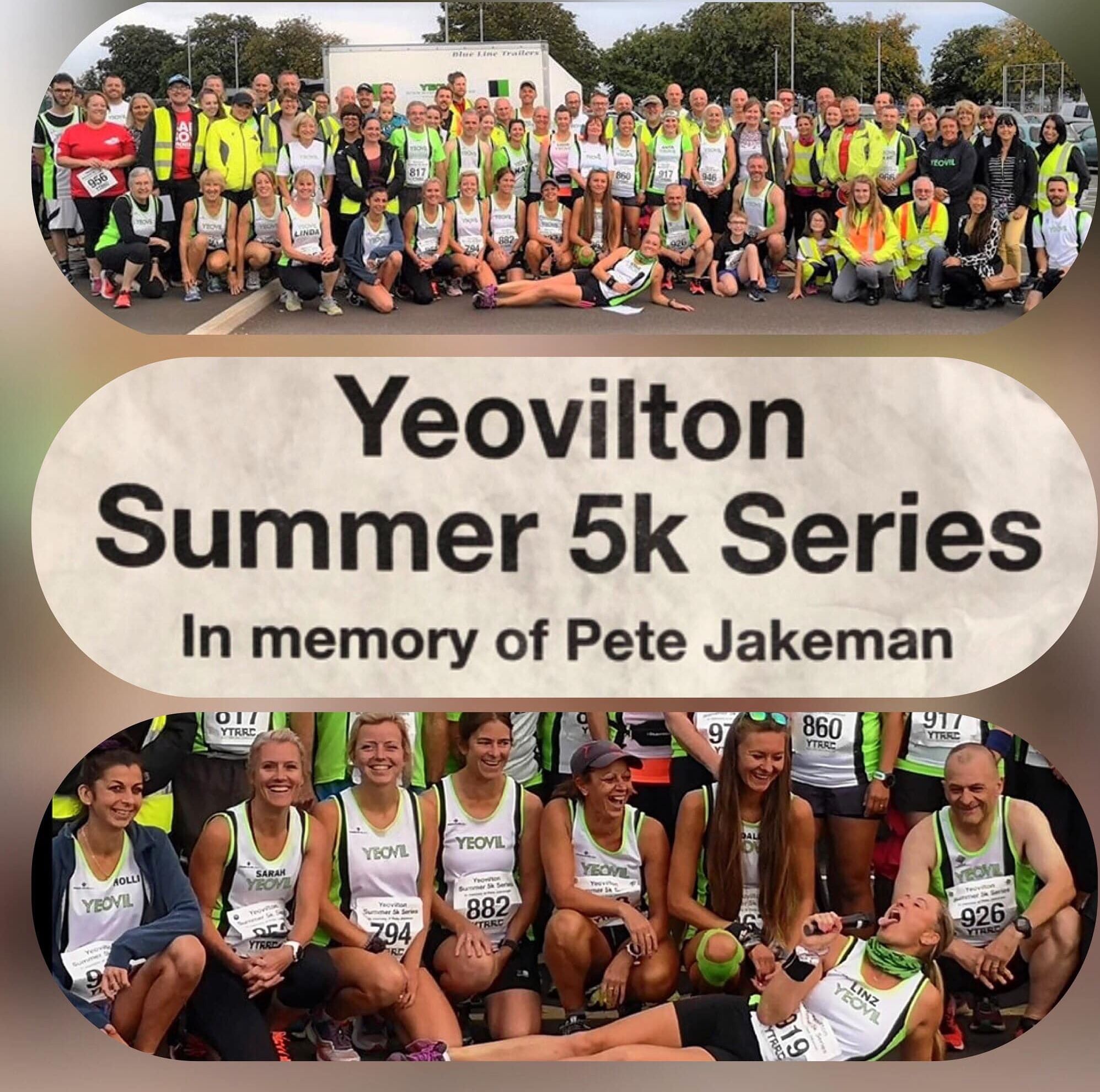 From Lindsay: Well that was such a stressful emotional night, but eased and made worthwhile by the love, support, help, and laughter of a wonderful club. Peter Jakeman, u made Me laugh, smile, cry And think in so many different ways.. Today and the last 5 races in this series have been about u and we have all done u proud, I hope lol. There are again no words, which is hard to believe I know, to thank each and every single one of you who have made this another successful yearly race. I especially want to thank the setter uppers of the course, the data entry ladies, the refreshment ladies, Phil MacQuaid the trailer man, the lead bikers and sweepers, the Marshalls, the people who get bossed About by me and just do it to help. also special thanks to my bro who turned up tonight, love you, Samuel, sorry Sam Jakeman lol and Anyone else who I've forgotten.. yr all Bloody amazing And love you to bits, especially you Mr chairman lol, Stephen Warren. You went through a sleepless night and day of hell lol, well actually that's just a normal day lol. Thanks sooooo sooooo much again to each and every one of you for all yr help, u no who u r, love you all xxx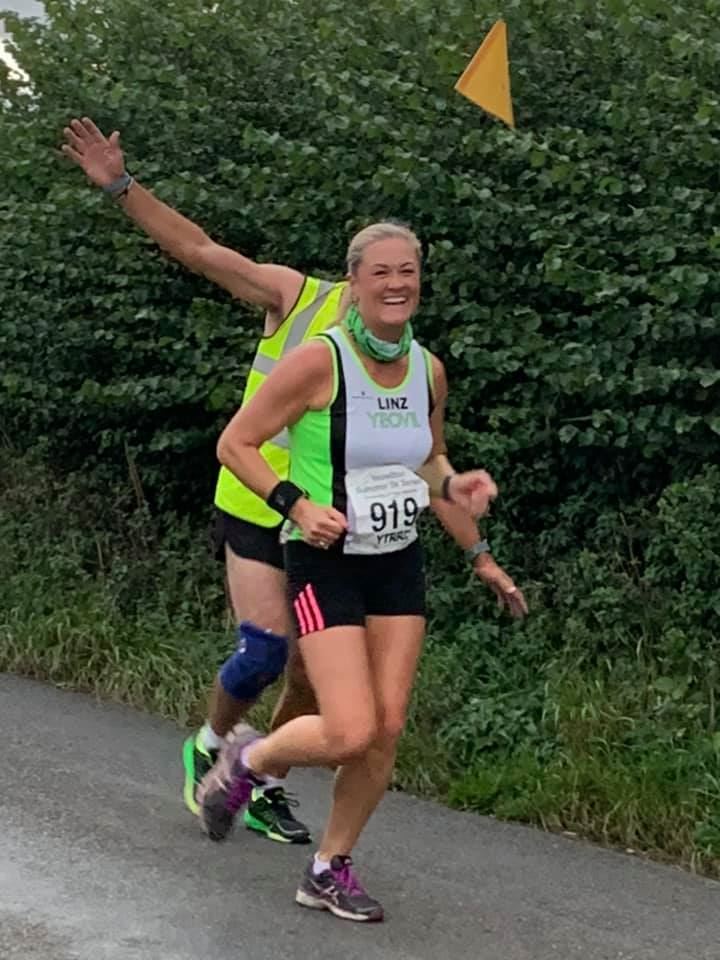 Of course, yet again the Cake Makers did the Club proud, Denise, Mel and all the others that have helped throughout the series have done a great job.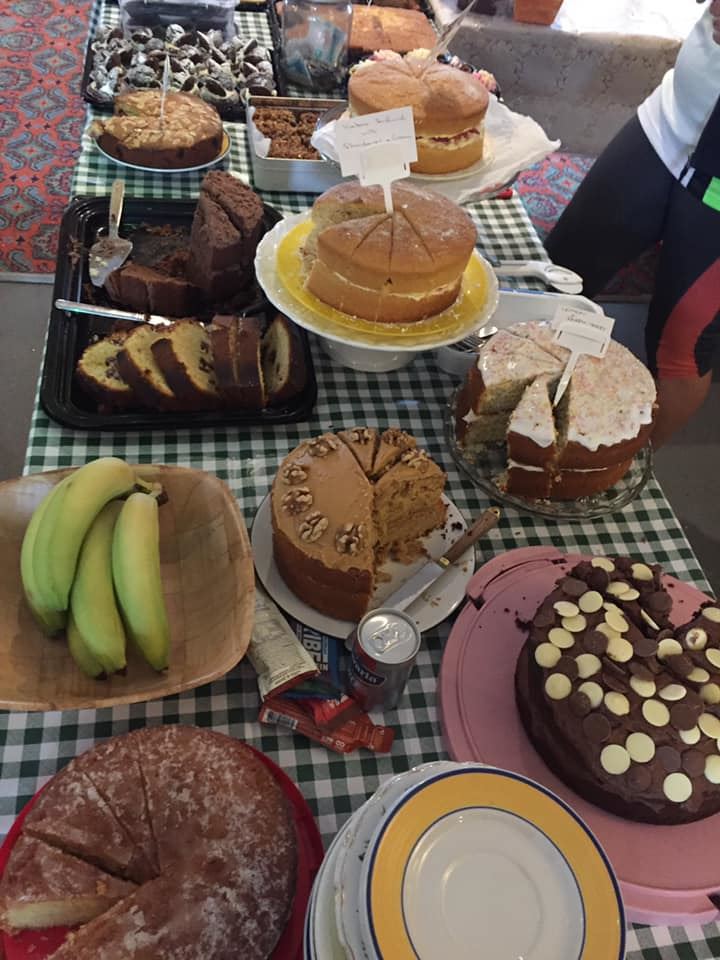 From Mel: Yeovilton 5K A big THANK YOU to everyone who baked, bought, set up, packed up, washed up & Consumed our lovely cakes last night. We couldn't have done it without you.
We took a staggering £176.15 & 3 euro cents. Fantastic effort. 😺
Just to let you know how well we have done overall :-
Total donated for 5K's £788.53
Total for Easter Bunny. £391.54
That's £1180.07 for club funds.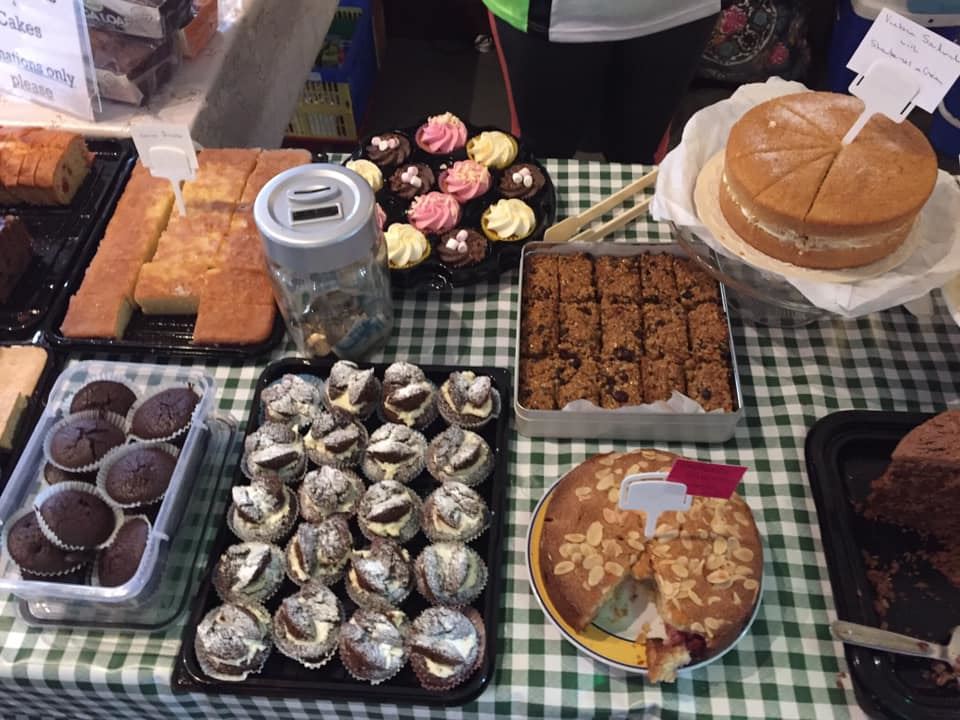 Marks Runs
PUB RUN – WEST CHINNOCK (12TH September 2019)
We were sparse tonight with only nine. Dan and Steve ran fast. Phil and Brian ran slower, and the main group consisted of J.C. Tony, Kirsty, Anita, and myself. I had the pleasure of leading, and used a tried and tested route. From the Muddled Man, we ran north up the road past the old petrol pumps and turned right. We ran all the way along the lane to Eastfield farm. We turned right and ran down a track with maize to the right. At the junction, we turned left and ran through the village of East Chinnock. We ran up the A30 and then climbed more steeply up through the Hollow. At the crossroads, we turned left. We ran up to Stump Stone but never saw it as far as I know. We turned left and ran along Chiselborough Hill. I always find running along here to be atmospheric particularly when it is dark, which it wasn't tonight. We turned left, then right, and gently descended into Chiselborough. The last leg was an undulating slog back to West Chinnock, past the old petrol pumps to the pub. It was nice to see blue-grey sky as we ascended out of tree cover on the way. Thanks to Phil for organising the Pub, and to Anita for the photo.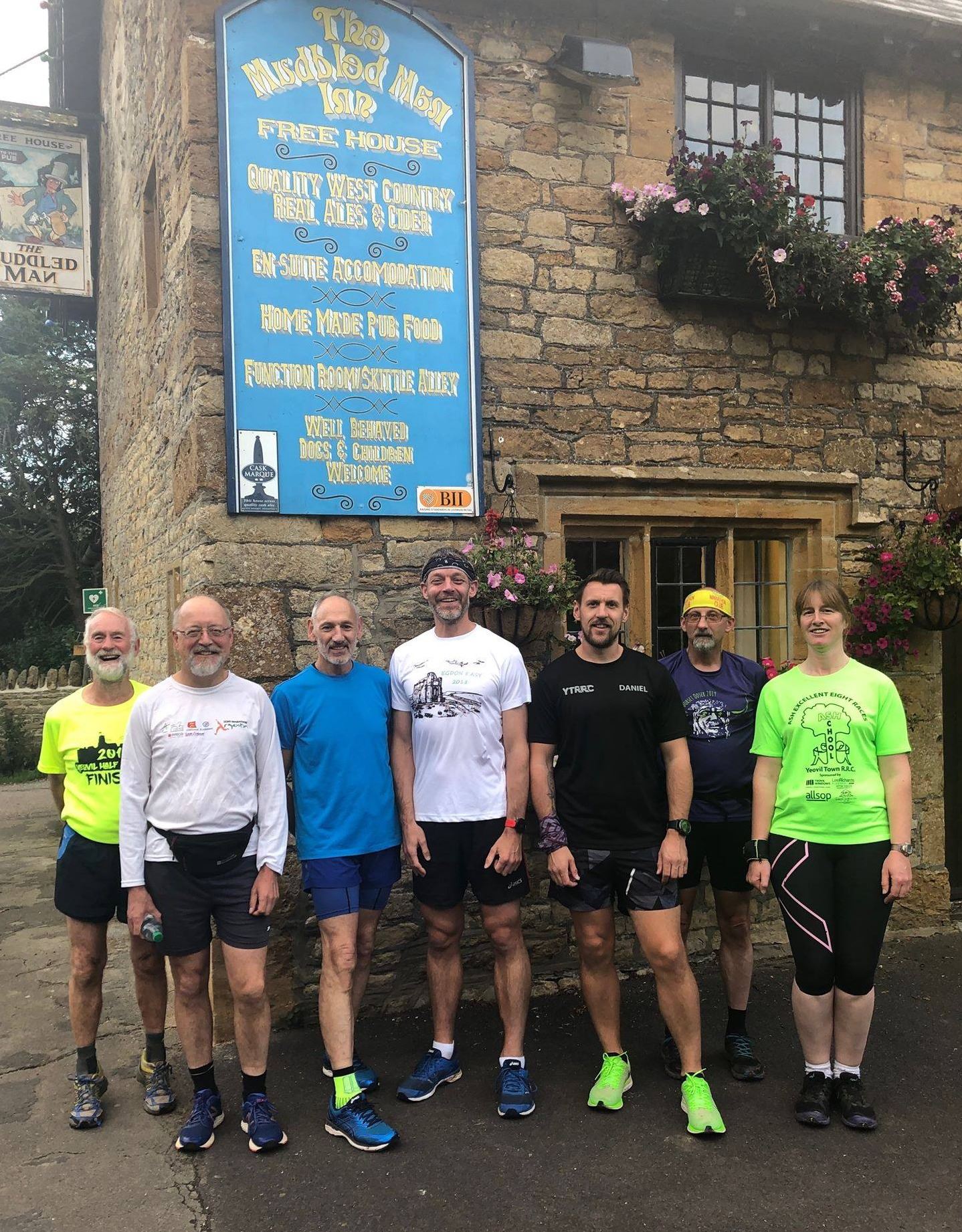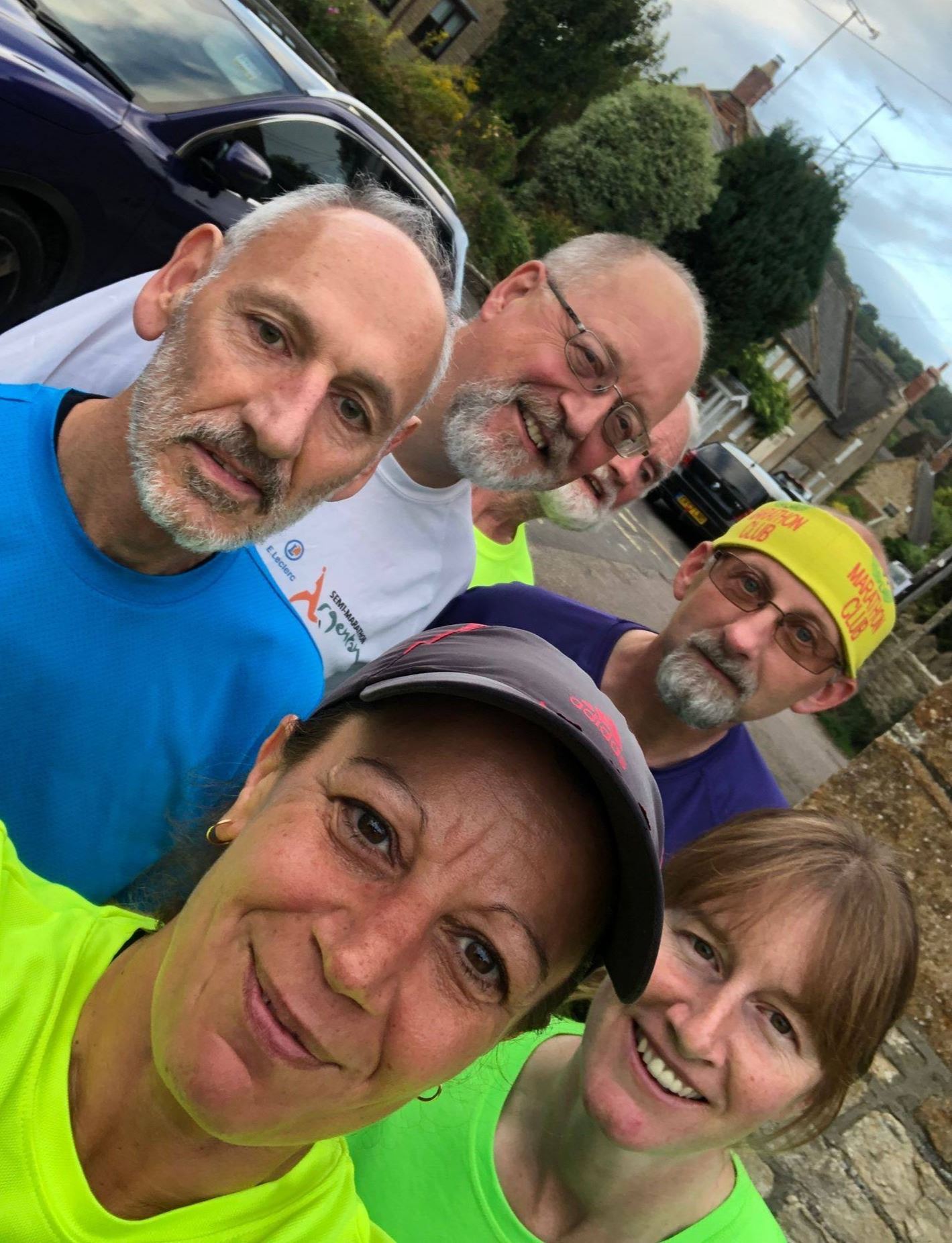 Released On 16th Sep 2019