The 2017 Awards Night by YTRRC

Peter Jakeman
Just to wish him the best and a speedy recovery and that all the thoughts of the Club are with him and Sam. I think as the day's pass it will hopefully be better and better news. It was great when Sam walked in and everyone stood and clapped on Friday Night, Pete was missed on the night but was there in all our thoughts.
The 2017 Awards Night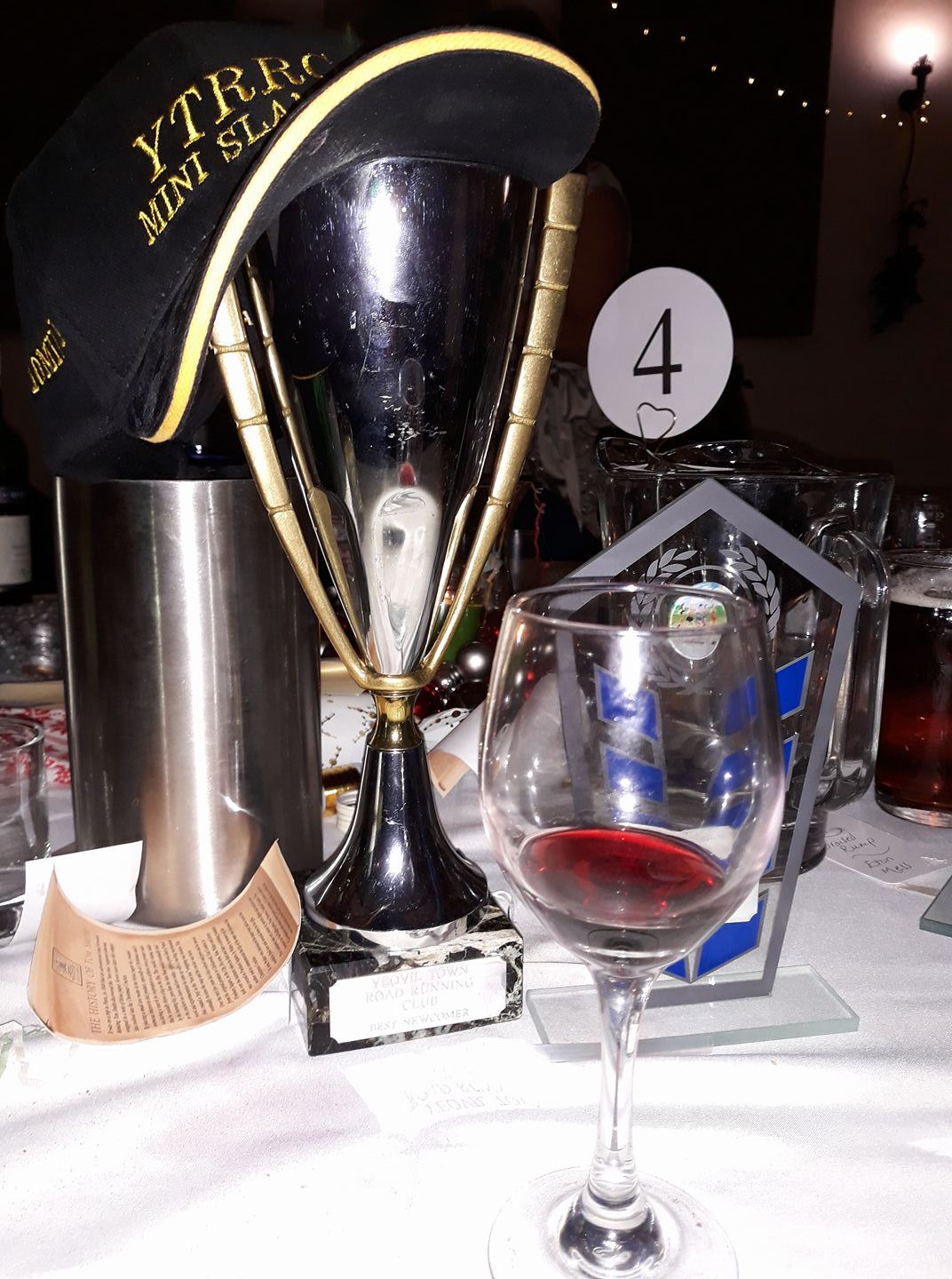 So after loads of emails, Pay Pal, Menu forms, Cheques, Cash, engraving, checking all the Championship Race results, ordering Hats, getting a minibus, putting 523 photographs in a folder and finally drinking some Red the Awards Night happened and was yet again a great success. Well done to all those that won awards and Jo and Kev for winning the Championship, I think the Mens was the best this year with the rivalry between Matt and Kev fought out on the Hills and on Facebook. Thanks to the Club for making the Night a great success and so many people laughing and having a great time.
Thanks must go to Anita, Phil and Lesley for all the work that goes on behind the scenes to get this off the ground, also Tim Howes for the website help in getting the Pay Pal and Menu online and the brilliant webmaster of course. The award results went down to the Friday Morning to get it ready for the Friday Night so well done all.
The awards for 2017 and who won can be seen here.
Some pictures can be seen here.
From Anita:
I would just like to say a big thank you to all those who came to the 2017 club awards night and making it such a success. It is a special time to celebrate our running club and the year's achievements of all its members. It's a privilege to be part of this club and to help do something to celebrate this.
From Kev (I got more Points than Matt) Doherty: Me and Sharon had a fantastic evening last night and I would like say a massive thank you to all YTRRC The Club is such a supportive and inclusive Club at all levels. I am so grateful to have received awards not expected.
Phil MacQuaid did run off with the Points King Award... shouting I will get it engraved !! I'm still thinking Matthew Driver has gone and had his name etched on it
😀 Joking aside .. I have loved the Championship races this year and Matt Driver is a great ambassador for the Club ... passion determination ... never say die attitude. .. Dog with a bone ... along with these annoying attributes, he also helps out other runners.. Marshalls, run leader and more... thanks Matt for 2017 you been a great adversary. As Matt has said .... let's get more Green and Whites out there in 2018.
The most amazing thing was that my White Shirt had no red stains on it, sadly there is no Award for this. I thought the food was great and better than last years however I think more Ed is needed by the DJ. One day I will remember the night and what goes on but still managed to make the Run Saturday morning with Fez.
Pub Run - King Willams the 1st.
Thursdays Pub Run Pub have asked us to preselect our menu choices. Replies to Adam, please.
Menu for King William IV – Curry Rivel - Thursday 30th November
Starters
Pate, Breaded Mushrooms or Prawn Cocktail all £3.75
Main
Steaks £15.95 or £25 for two
Black rock grill – rump, sirloin or ribeye [Please say which one]
Hot Seafood Rock [Salmon steak, scallops, prawns]
2 Sausages, 2 Eggs Chips £7.05
Ham Eggs Chips £7.05
Omelette [3 egg] chips and salad £7.25 + 50p per filling
Battered Cod, Chips and peas £8.05
Plaice, Chips and peas £7.05
Scampi, Chips and Peas £7.95
Tagliatelli Carbonara £6.50
Sweet and Sour Pork and Rice £6.50
Homemade Chilli and Rice £7.95
Curries £6.50
with rice and poppadums etc £8.05
Homemade Chicken Curry,
Mutton Curry
Tai Green Curry
Beef Madras
Please let me know what you would like by Monday 24th July
Email – adam.hawkins1@btinternet.com or text 07887 944823
Please note there is no Ice Cream
Boscombe 10k
By Terry: YTRRC Team picture after the popular Boscombe 10km this morning. Very pleased with a time of 44.06, 132nd overall, 11th male and 3rd in category.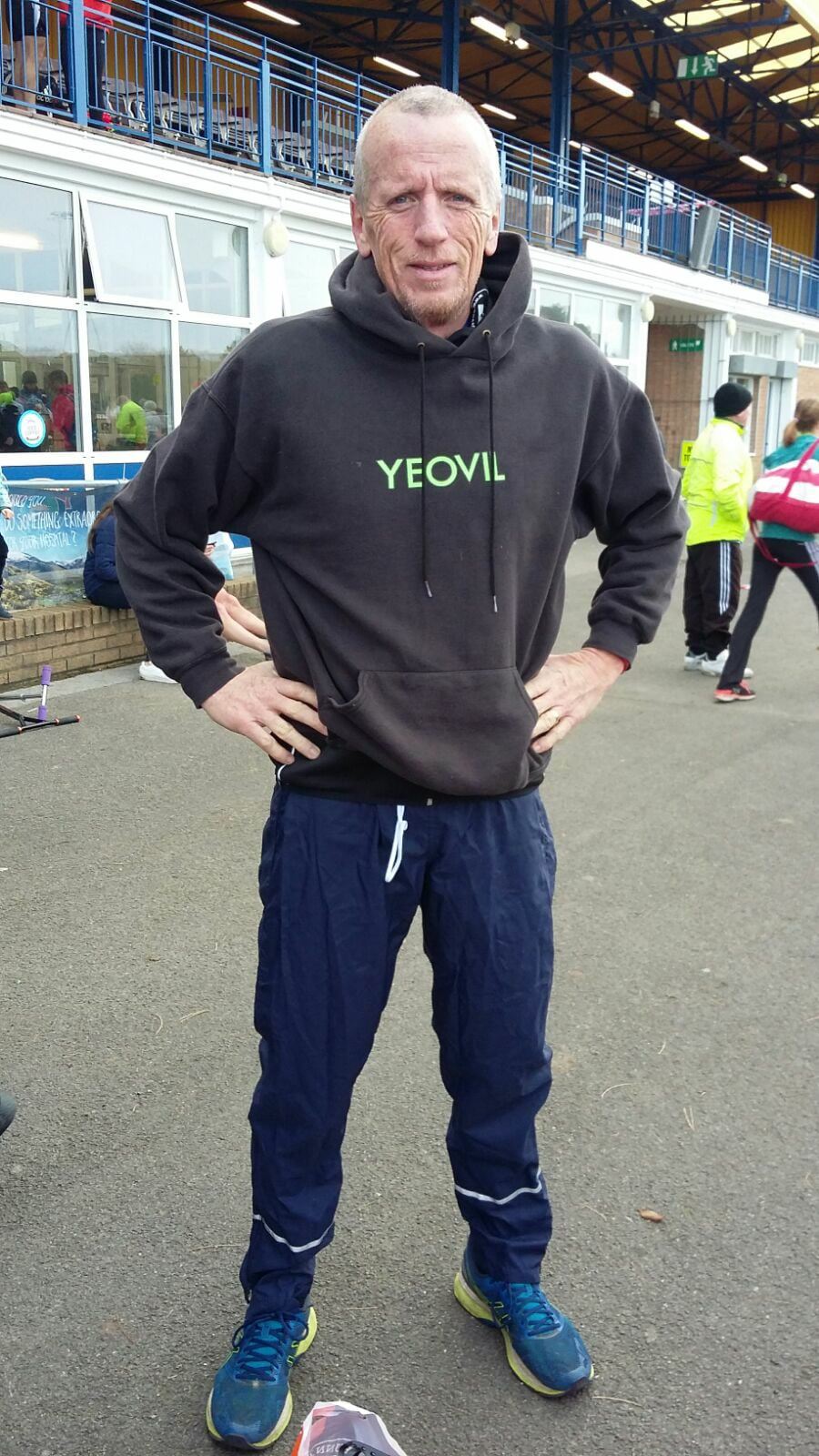 Green and White on tour 2017.
Brent Knoll
Now that the Championship has ended it has now just started... Well done to all those that took part, nice and cold this morning.
From

Elspeth

:

Brent Knoll trail race a few braved the 20mph wind to reach the summit and back!
A big
congratulations
to Brian Mountjoy for winning the Somerset Series V70 award amazing runner!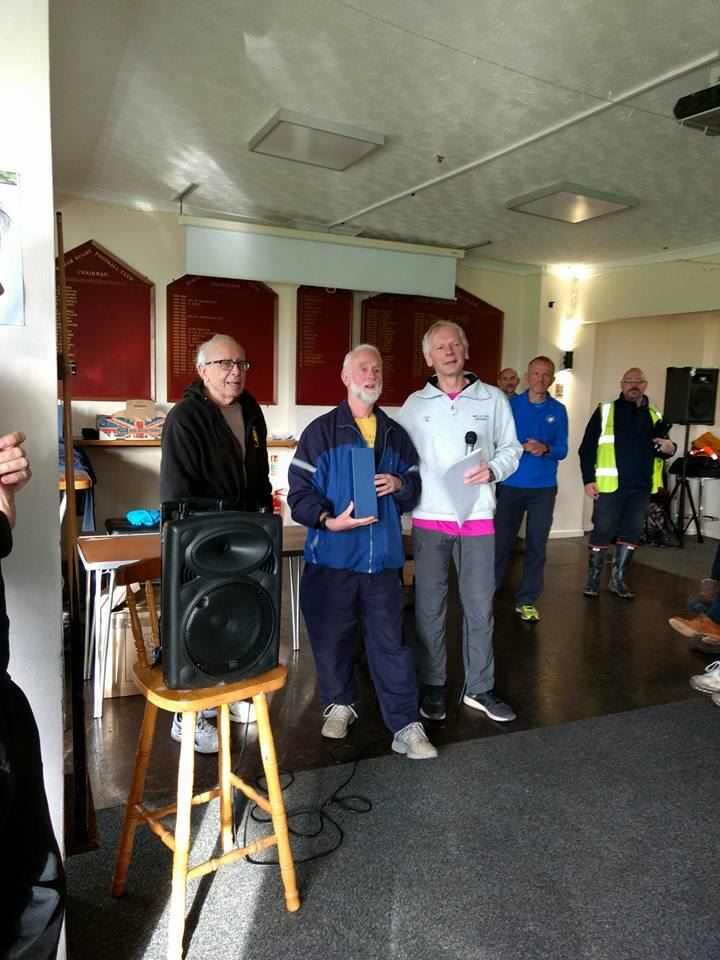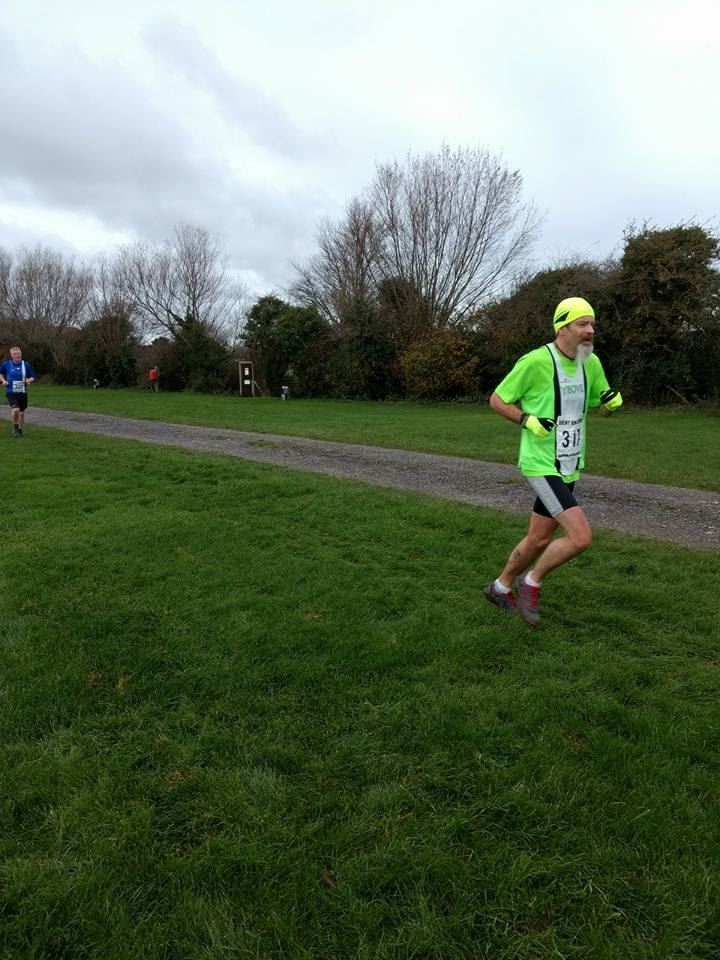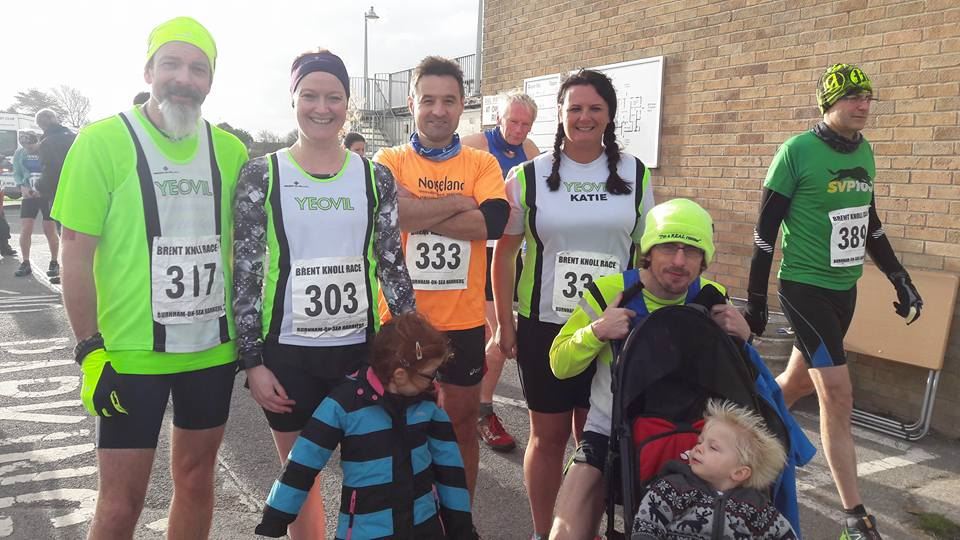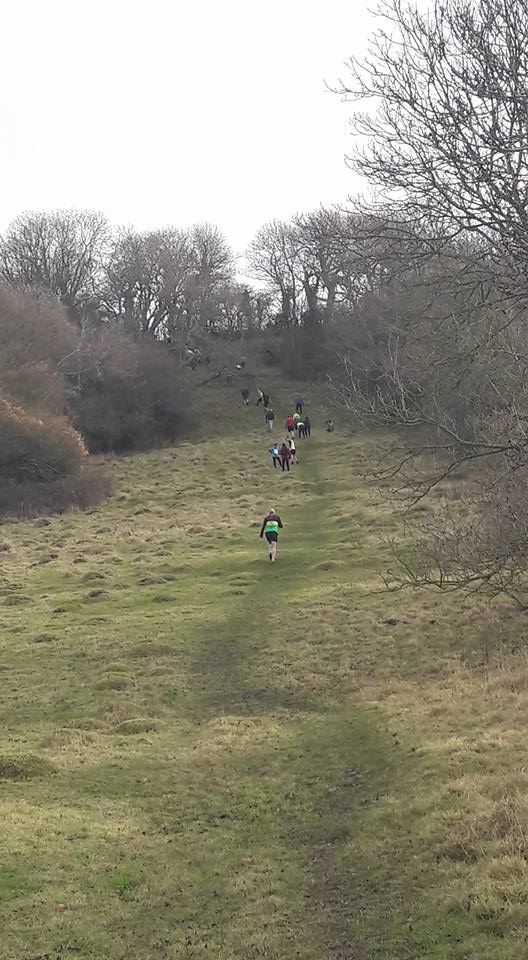 My First Marathon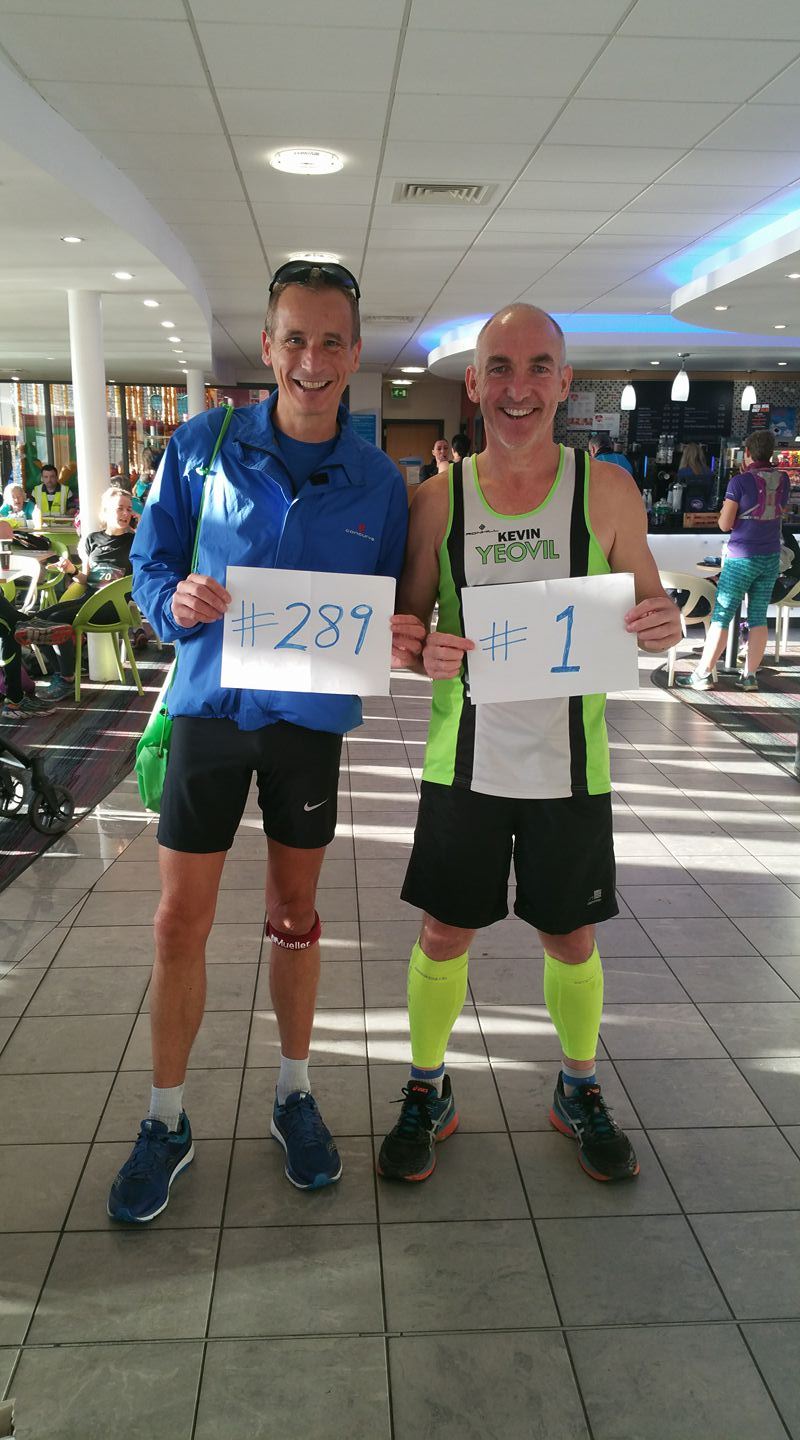 By Kev Doherty
What a fantastic day up at Walton on Thames today. Not planned and not trained for me and Brother in Law John Dabinett headed up last night for our first full Marathon. We have both not ran more than 13.1 before today .. so seat of our pants a bit. Thanks to Rik Versoe of Phoenix Running a great organisation and superb team.
A special thank you to Paul Allen for his support today ... it's so great in the running community when someone takes time out from there own goals and just guides you a little ( and he's done it for several people) we were on for sub 4 hours until my legs turned to concrete at about 16 miles
😀.
Thanks also to Jane Allen, some great photos and encouragement ...even the dog was cheering me on
😀.
Cheers John too... he did a fantastic 4:35 .
I'm not sure about the 100 Marathon Club yet though!! And definitely not Bungy Williams idea of Red wine "loading " night prior.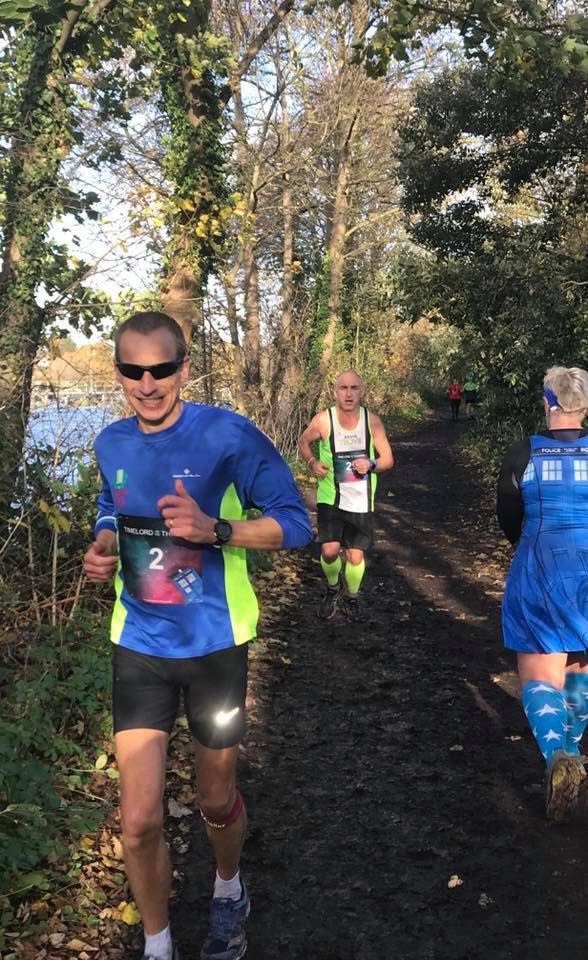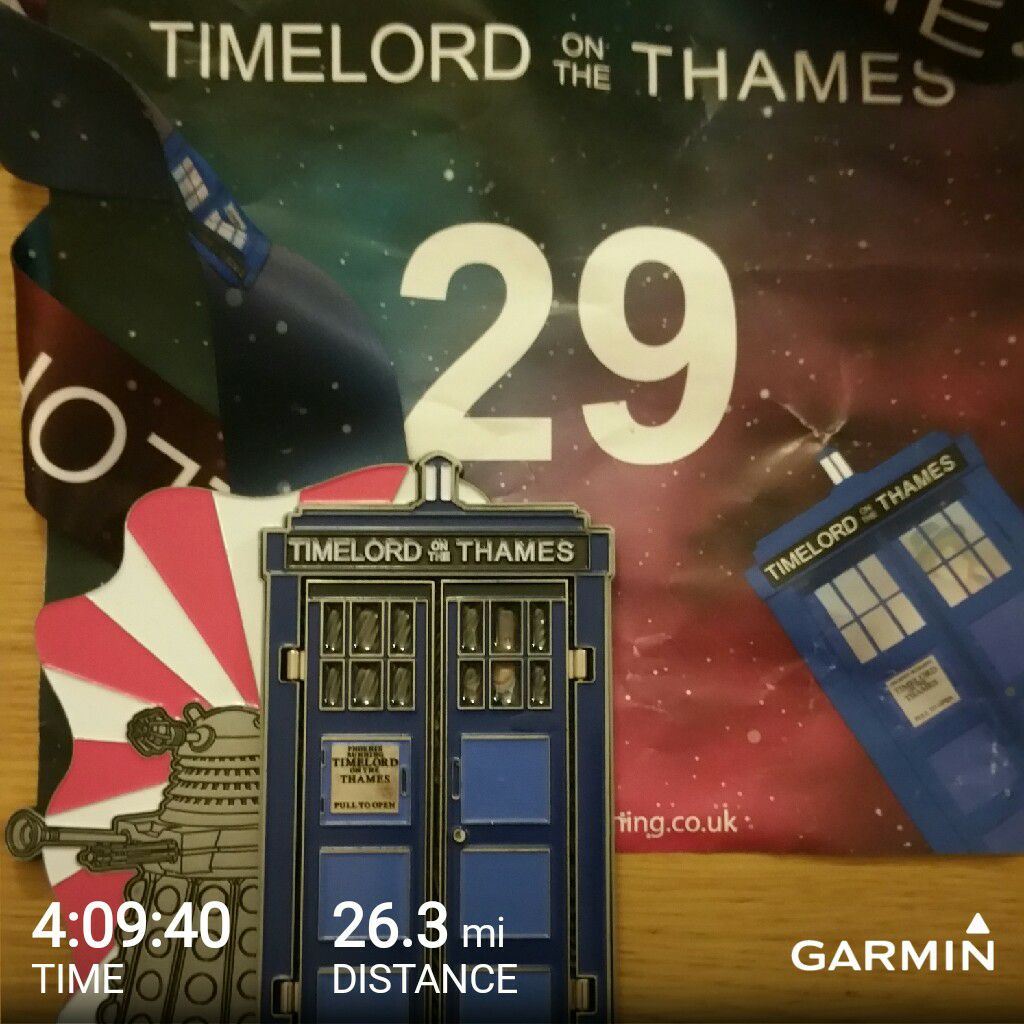 Marks Runs
PUB RUN – SANDFORD ORCAS (23rd November 2017)
Four miles north of my house, set in the wilds is Sandford Orcas. It feels much further away. John planned for, and led the bigger group tonight. We set off in the dark with very light drizzle. The muddy lane took us northwesterly towards Marston Magna. Turning left we ran through Rimpton passing an old red phone box. We climbed and reached the White Post (Pub) which has two bars, one in Dorset and one in Somerset (accuracy not guaranteed). Crossing over we reached Adber. Crossing over again I stopped at a gate to admire the view. Lights in the distance spreading for miles. I then had to run hard to catch up with the group. Missing Trent, we turned left and left and ran up a hill. At the top was the B3148 main road. We crossed over and ran down Penmore road. A pale red glow showed up hills darkly on the horizon, for the best part of 360 degrees. A red light beacon was alight above the hills. As we descended approaching the village, church bells rang to welcome us back in. A barn owl hooted twice. The most common owl in England is a Teat owl, according to John. Thanks, John and all, the Pub is a great one. After whitebait, I drove 3 miles back up the narrow lane and reached civilisation again.
Released On 26th Nov 2017