Sunday 18 Nov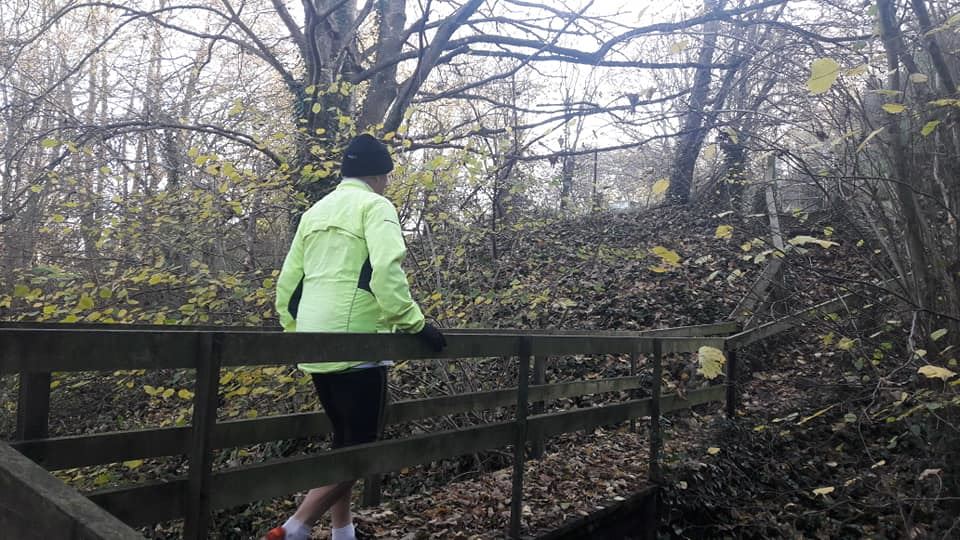 Santa Dash
From Linz: Please can people confirm if they are able to help for the Santa dash on Sunday 9th Dec. Help needed from about 8 am til 1 pm latest xx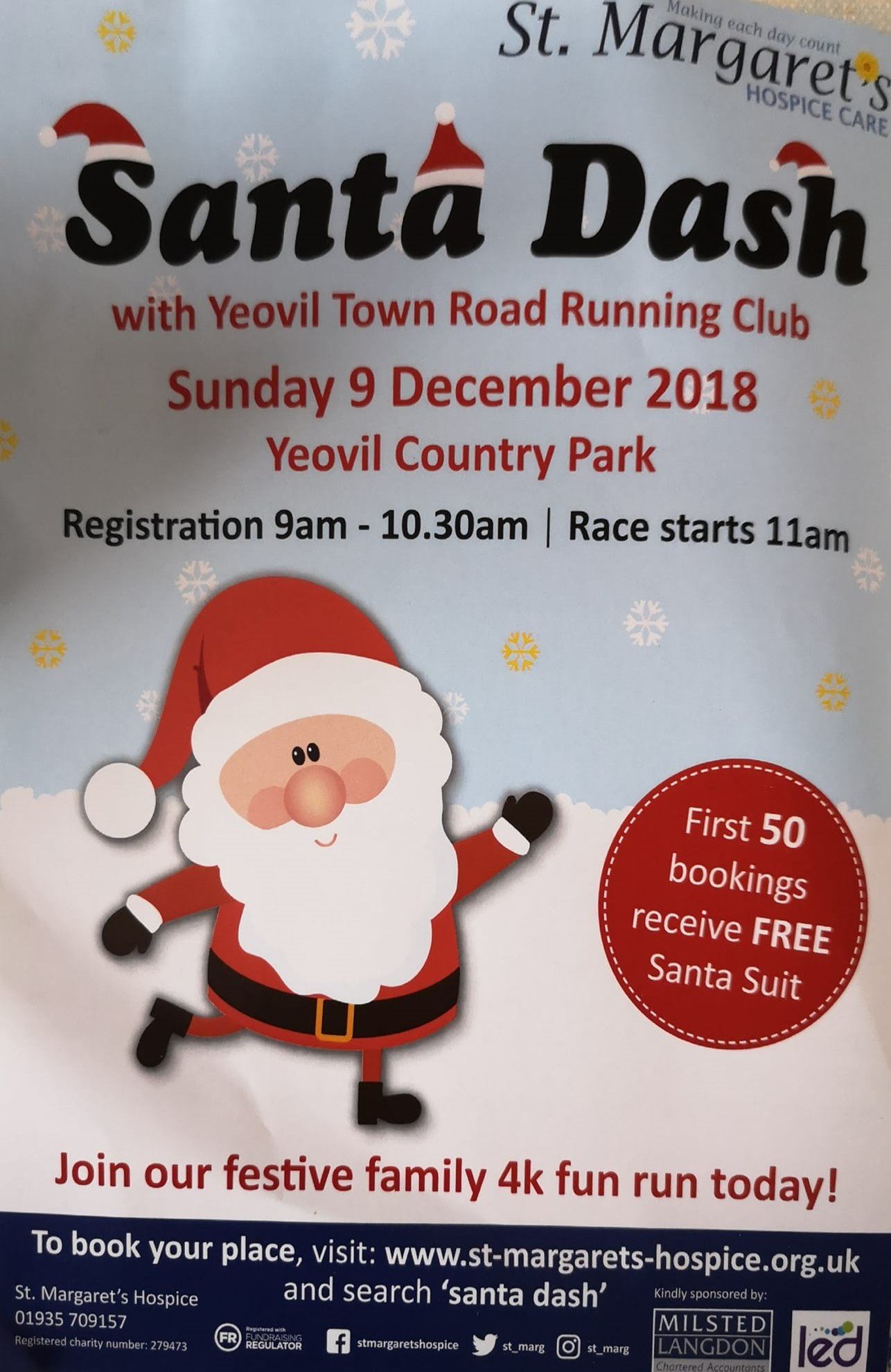 Awards Night
Just a few weeks away so if you have not booked hurry up!!!!
Park Runs
Montacute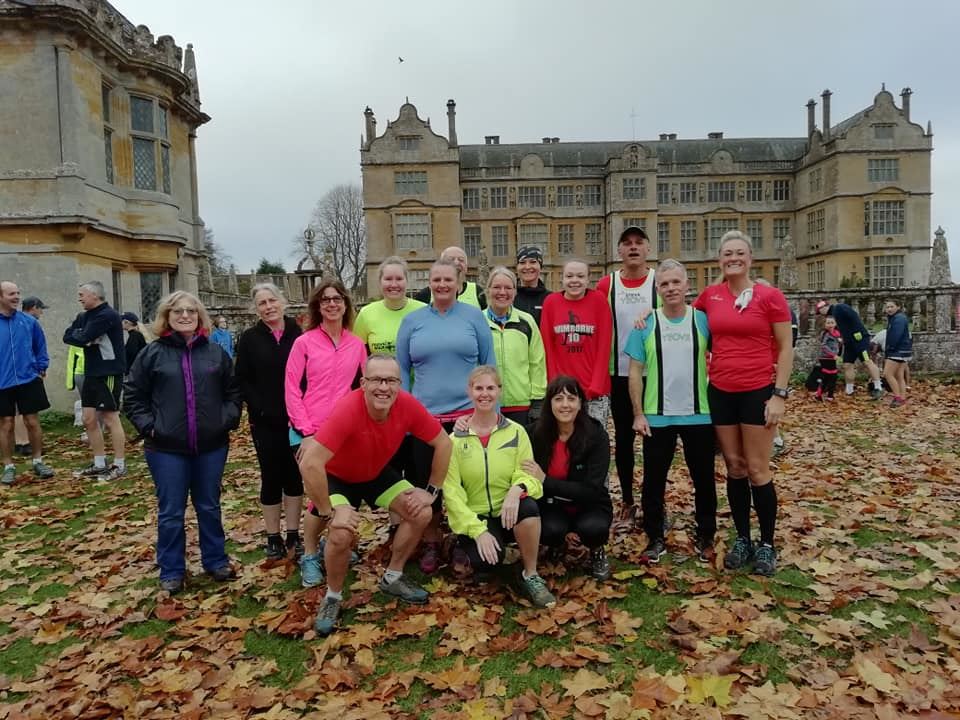 From Lesley: YTRRC tourists at Henstridge parkrun. Nice course in the middle of nowhere alongside the airfield and out and back through the woods. Very well done to Robbie for coming 1st overall.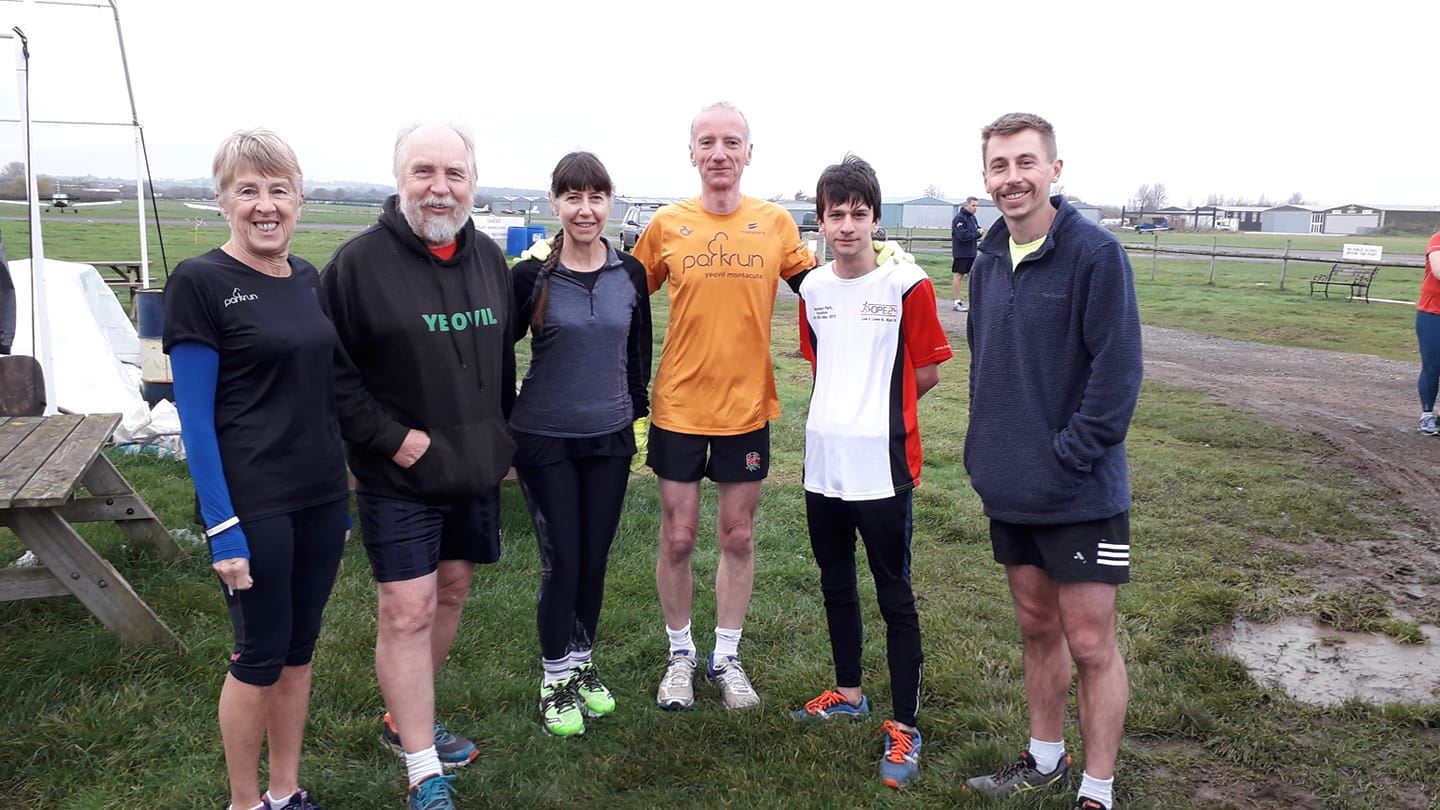 King William Pub Run
From Adam: Pub Run Thursday 22nd
King William IV, Curry Rivel.
Food orders to me by Monday evening please.
Starters
Pate, Breaded Mushrooms or Prawn Cocktail all £3.75
Main
Steaks £15.95 or £25 for two
– Black rock grill – rump, sirloin or ribeye [Please say which one]
– Hot Seafood Rock [Salmon steak, scallops, prawns]
2 Sausages, 2 Eggs Chips £7.05
Ham Eggs Chips £7.05
Omelette [3 egg] chips and salad £7.25 + 50p per filling
Battered Cod, Chips and peas £8.05
Scampi, Chips and Peas £7.95
Tagliatelli Carbonara £6.50
Sweet and Sour Pork and Rice £6.50
Homemade Chilli and Rice £7.95
Homemade Chicken Curry £6.50
with rice and poppadums etc £8.05
Please let me know what you would like by Monday 19th Nov 9.00pm
Facebook, email – adam.hawkins1@btinternet.com or text 07887 944823
Gosport Half
From Rob Thompson: Just finished Gosport Half. After an early start with the temperature sitting at 3 degrees a nice drive down to Gosport. Perfect weather, cold, sunny and a bit of a breeze but nothing too serious. Another Rob and Louise were running too. I saw them on the run but didn't catch up at the finish, hopefully, they will add something. For those who don't know it's a fast, flat, two lap out and back along the Solent. Well organised, loads of friendly marshalls and a perfect pb course. I'll go back next year.
Club Championship
From Lesly: An additional championship race for 2018/19. As some may have missed entering Full Monty on 2nd December due to short notice and then finding it had sold out, I have decided to add the Sherborne Sweater Run in as well. This is on the same day, ie 2nd Dec but will give everyone a chance to get started on securing a race towards next year's championship. Also, if anyone helped marshal at the Wessex League XC or has led a club run in November please let me know and I will include these towards next year's bonus points. So time to get the diaries out and start planning. If anyone has any questions about how all this works read the rules on the website (https://www.yeoviltownrrc.com/about-and-mem…/club-awards.htm) or just send me a message or ask me.
Sherborne Xmas jumper 5k and Full Monty 10 miler are the first races for 2018-19 championships. Both are being held on 2nd Dec. Yeovil vests MUST be worn for Full Monty but not the Xmas jumper 5k, however, something Christmassy MUST be worn instead. Normal rules apply for all other championship races throughout the year.
Marks Runs
PUB RUN – HARDINGTON MOOR NEAR HARDINGTON MANDEVILLE (15th November 2018)
Tonight's Pub run was characterised by fine drizzle, a cloudy sky, and slippery lanes. The biggest of the three groups were led by J.C. We started with a steep climb and later on, three of us split off to do a spooky stretch. From the pub, we climbed up the hill heading back towards Yeovil. At the top, we turned and ran downhill into West Coker. At the main road, we turned right then turned off to run up Gooseacre Lane. At the end, the lights of western Yeovil were on display. Some lights were blue. We ran along Camp Road until reaching the A30 again. We crossed over and ran down to Nash. We continued down to the East Coker road and ran past Tellis Cross. Next we turned left, then right. At the cross roads the group split with three of us (J.C. Tim and myself) going left to run up the steep hill. The others continued to go back via Beryl Knapp near Holywell. J.C. Tim, and I slogged up the hill. Running along the top towards Pen Cross had a remote feeling about it. A dog barked from somewhere up ahead. We passed Pen Cross and at the next junction turned right and ran down into Lyatts. After a little while we were back at the pub. Thanks all, and to J.C. for leading.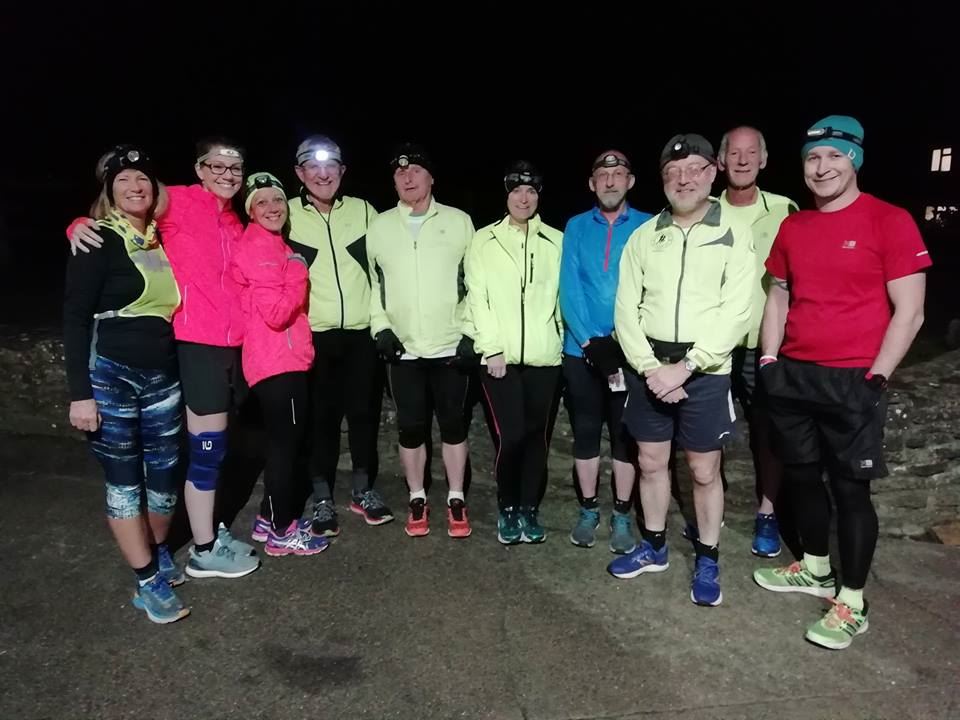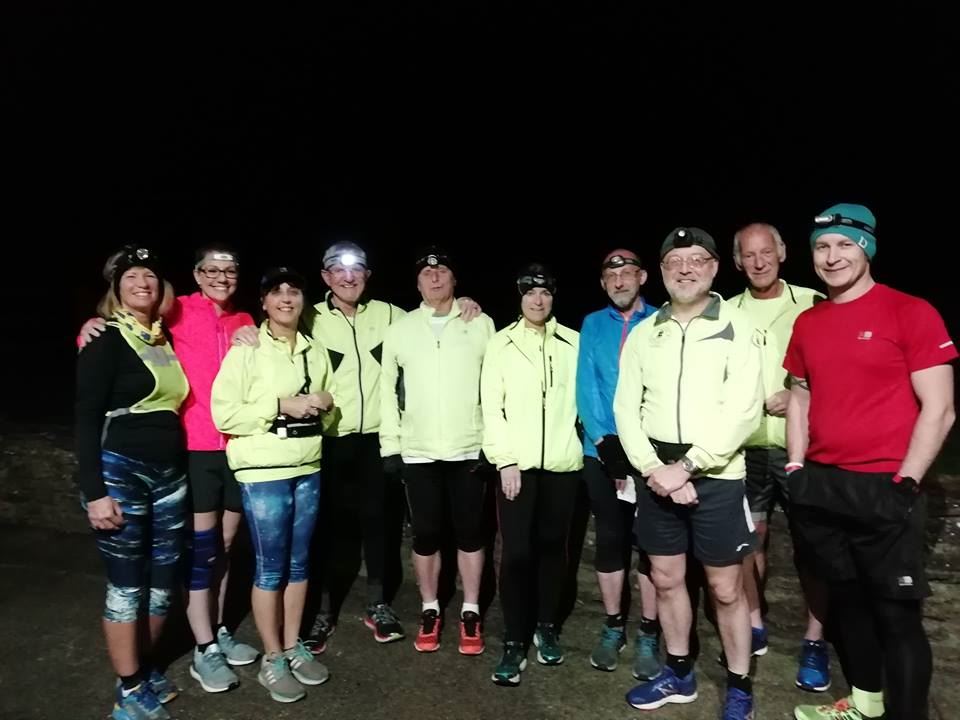 Released On 18th Nov 2018