Sumer Sets In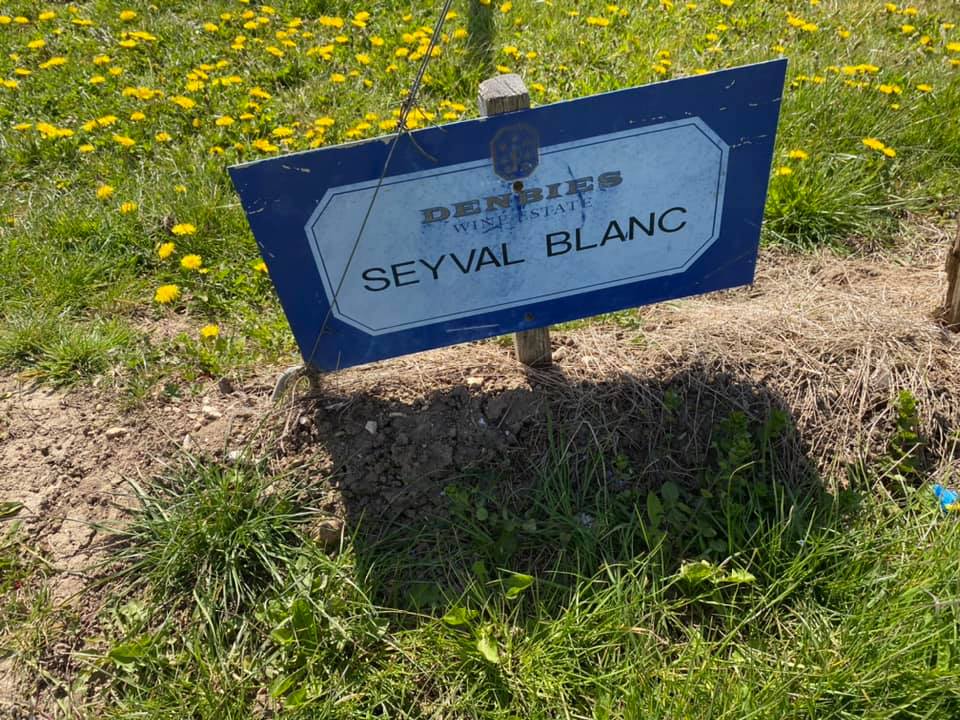 The Hard Wine and Cheese Marathon Full Results
Okay so I went to a Gaff in Surrey that makes Wine called the Denbies Wine Estate, sadly not to drink their pathetic 12% Red Wine but to run a marathon along with Mark Pike, Anita Rufus and Lynne. I have never done this one before and it is a lovely place shame its hilly.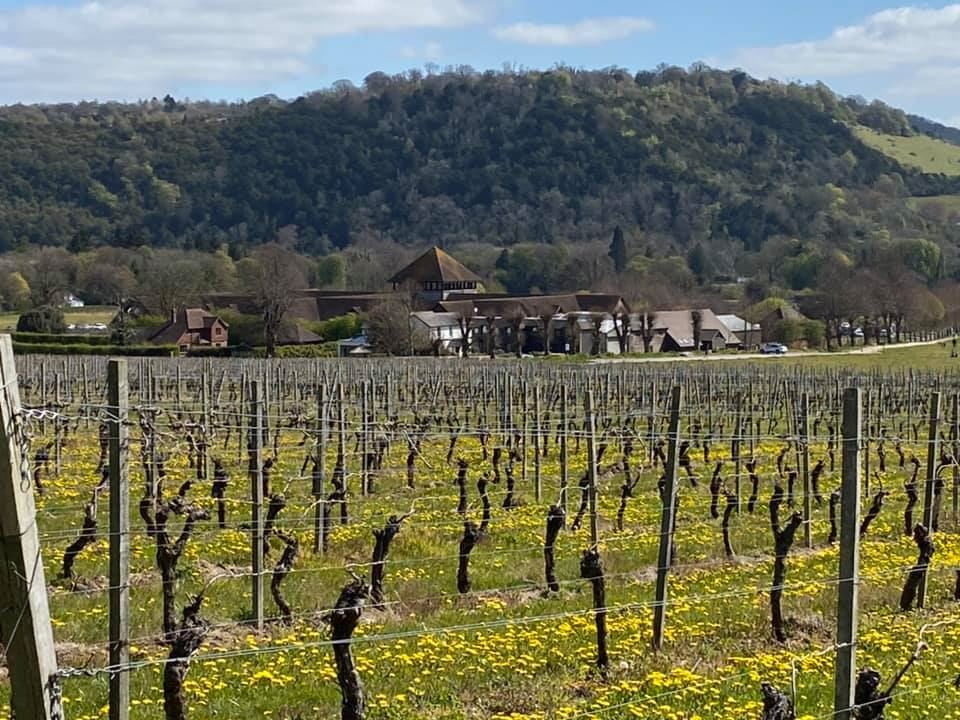 The Race started at 8 but if you wanted to go earlier you could, Lynne and Anita did this so this gave me plenty of "Come on Yeovil" during the morning, on the way round you were mostly either going up hill or down hill with a small bit of flat near the Covid Friendly Start area, the course was a 8 lapper for the Marathon but you had the option of just one lap 3.2ish miles, a half, 4 laps, Marathon 8 laps and more for an Ultra. Anita and Lynne did the Jurassic Coast marathon yesterday so were already hanging out after an early start to drive to Surrey.
Mark had a great run and came in joint second, as with Phoenix Running a great medal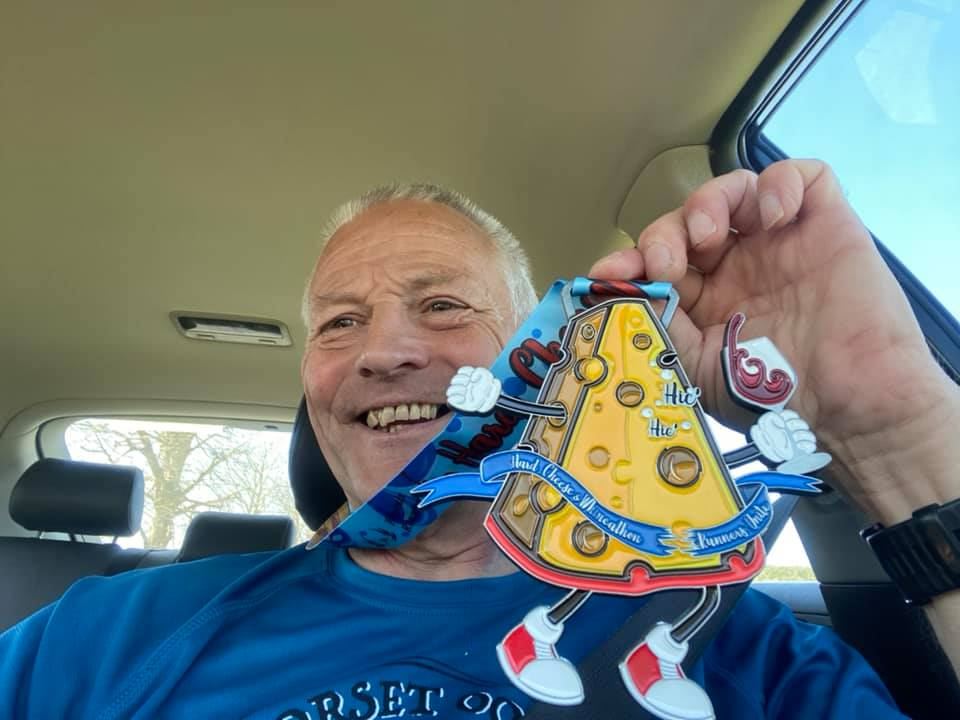 Somerset Running
From Lesley: Super Sunday and a glorious sunny day it us too. I planned a 10 mile Sunday club run today, part road, part trail, incorporating a visit and selfies to remember club members sadly no longer with us but certainly not forgotten. We also had the bonus of running through bluebell woods. Thanks for the company Helen, Helen Akerman and Malcolm. Nice to see Graham at the start too.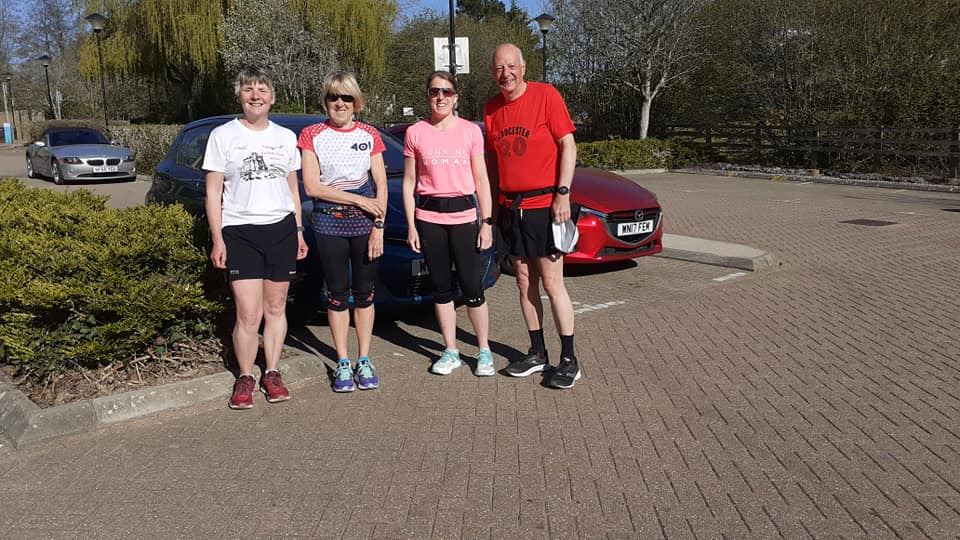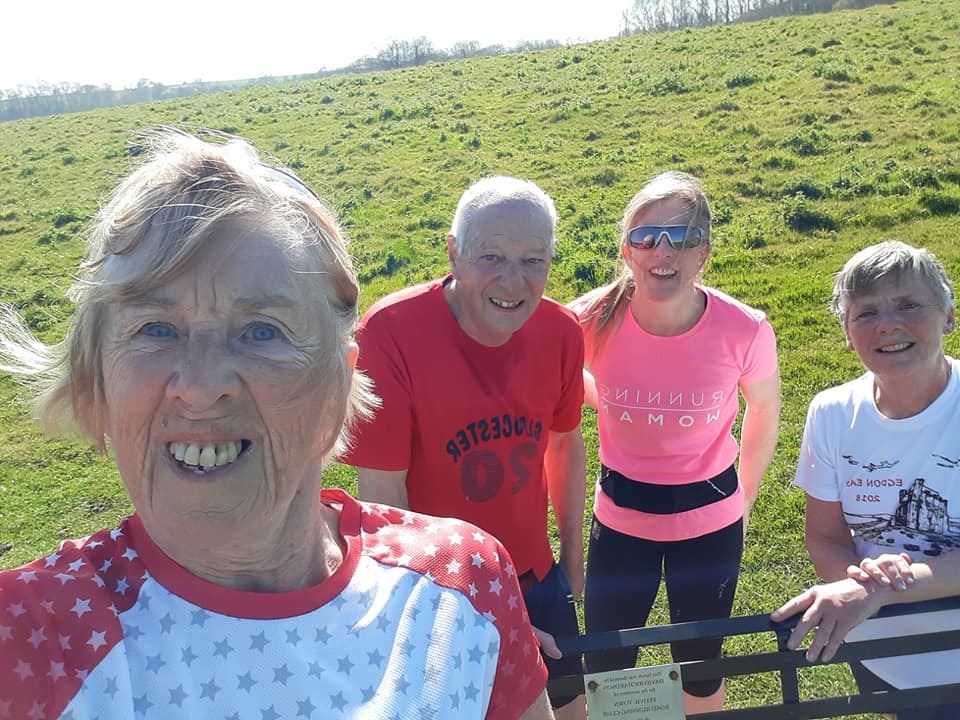 From Sue: Not the pub run-run, a glorious evening for a cross country run with June Moule, Sarah Rogers and Gareth Thomas. A lovely route with a couple of challenging "slopes", educating my companions about the local area whether they wanted to know or not.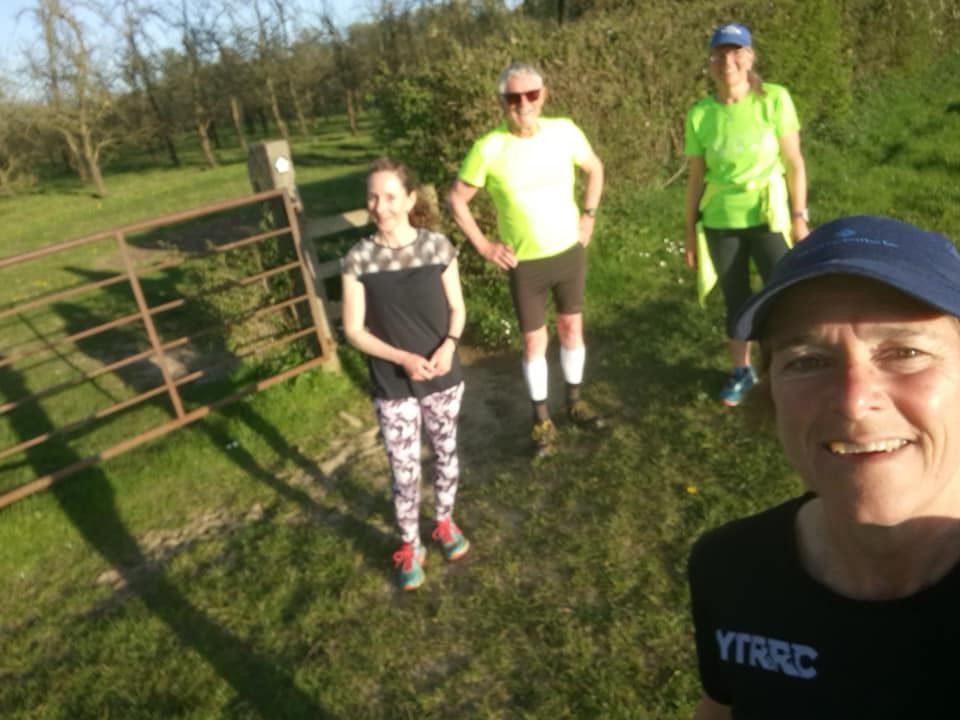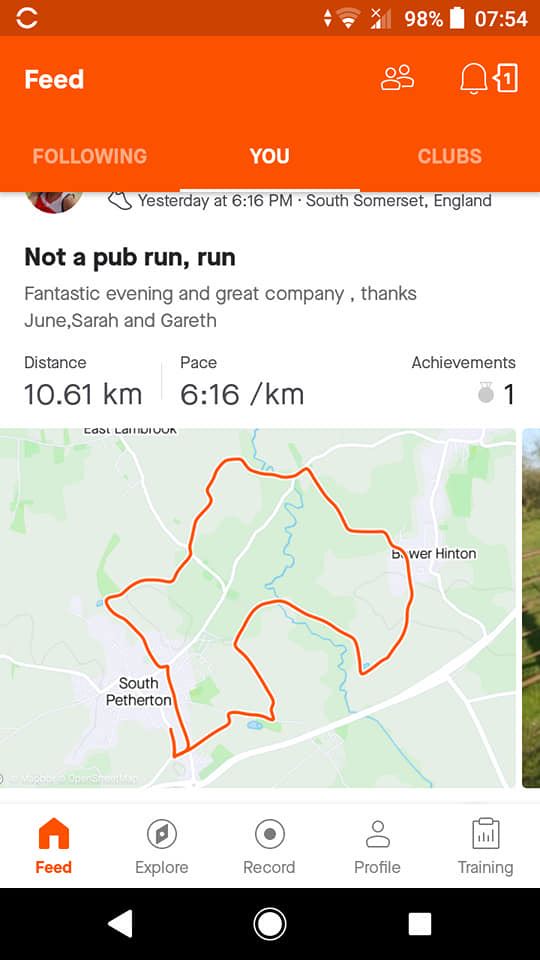 Virtual Running
SWCP
By Donna: Mid week brief, huge well done to Andrew who has finished with Bungy. I wonder who is going to be next, there's currently 14 miles between 3rd and 4th and I have a feeling that the 4th one may have some miles to record! With 2 finishers, 17 of us have gone over half way and 15 under half. It doesn't matter if you run or walk but try and record when you can. Some runners have now gone back to the office or shop and haven't got so much time to run. I said last week I don't like running in the heat and was surprised by your responses. I think only Stephen Warren said the hotter the better. Two columns what you've run and what you've got left
Tim Willis 577.77 52.23
Lesley Nesbitt 563.60 66.40
June Moule 513.15 116.85
Paul Thomas 482.38 147.62
Nick Cox 459.55 170.45
Casper Harvey 426.59 203.41
Kate Gowers 410.87 219.13
Marie Lockwood 409.18 220.82
Sharon Hardy 386.32 243.68
Sandra Levett 373.50 256.50
Louise Ward 367.05 262.95
Sue Mallinson 369.28 260.72
Linda Membury 364.12 265.88
MAC 389.59 240.41
Adam Hawkins 356.12 273.88
Anita Garrett 356.00 274.00
Donna Reeves 334.77 295.23
Mel Cox 313.70 316.30
Rachael Gosney 312.63 317.37
Claire Shucksmith 303.44 326.56
Richard Clayton 300.91 329.09
Nichola Chesterton 290.12 339.88
Matt Driver 269.50 360.50
Martin Alderman 269.33 360.67
Natasha Turner 253.26 376.74
Shaun Powell 226.26 403.74
Kat Hurford 180.69 449.31
Sara Driver 160.75 469.25
Tristram Clark 100.32 529.68
Angela Claire Nat Robins and Lauren Jessica no change
Well done to Paul Thomas for reaching the big 500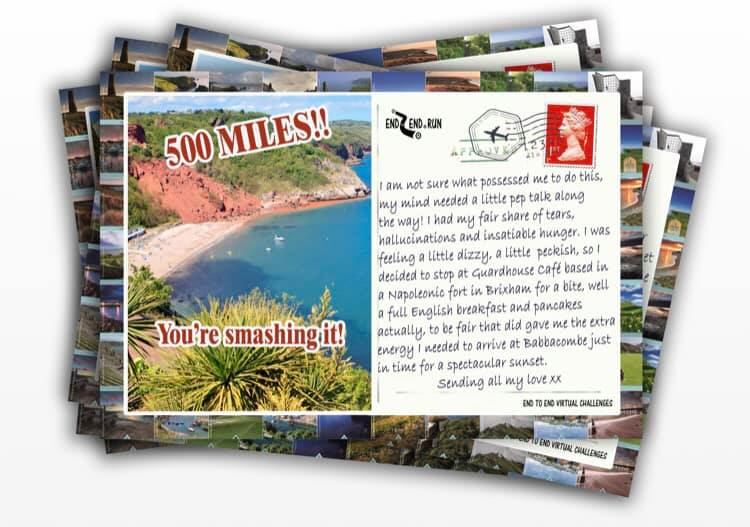 Released On 22nd Apr 2021