Salisbury, Winchester and Cardiff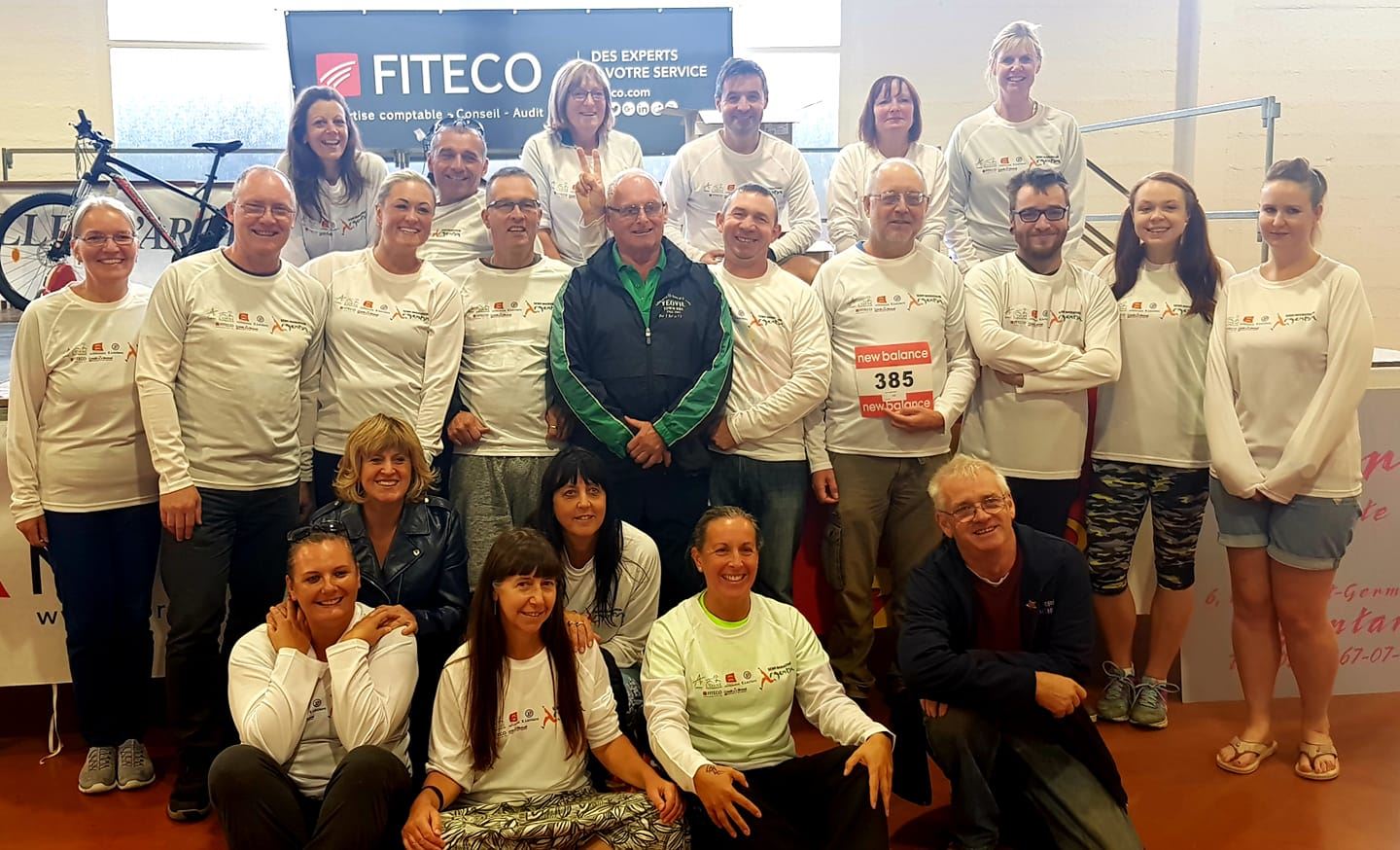 Four nights of sleep deprivation, excess food, and drink, with a half marathon (or relay), and a great party on Saturday night. I believe there were 28 of us on the coach including Pete, plus the coach driver Dave. Adam and Corrin were there also, by camper van.
I got up at 2 on Friday morning and drove to the Camp. The coach set off at 4. The first failure was the toilets in Salisbury which were closed. We carried on to Portsmouth. After coffee, we passed through Customs, where there was an official "sense of humour" failure while some of the cases were being checked. We were told to stop laughing or all of the cases would be checked.
We got on-board and went for the big breakfast. Later there was a puzzle thing going on in the bar. We arrived at Ouistreham, and the coach headed south for 60 km reaching the attractive town of Argentan. We arrived at the Aries Hotel on the outskirts. After unpacking, a visit was made on foot to the local supermarket to stock up on provisions such a water. Later we hopped on the coach to go to the Pasta Party (starter, carbonara, cheese, pudding, and coffee). Afterwards, everyone went back on the coach.
On Saturday morning, after breakfast at 9, two coach trips were made to the hall. Firstly to collect race numbers, and then to prepare for the race at 2 o clock. I was personally happy with my running time of 2:01:36. Kev, Rob, Anita, Leigh, and MAC, all achieved much faster times. Linda, Jo, June, Stephen, and Lindsay, also had good running times doing the half marathon. Heavy rain came after the running, and we stayed on for the awards presentation. Leigh won a trophy for first in age category, which was kindly collected by Alison.
Back at the hotel, I managed a quick hot bath before dressing up for the 1920's themed party. Looking like an absolute prat, I joined everyone else for the coach trip back to the hall. We entered the hall and presented ourselves to our French hosts. I felt a slight cringe as the old style music played. The food was good. After eating 4 courses, the disco started along with the second round of hard exercise for the day. This continued on and off until about 2:30 in the morning. Enjoyable and memorable, we returned by coach to the hotel. Some continued partying after 2:30 back at the hotel and were told to shut up by some normal customers of the hotel.
Sunday, after breakfast at 9, we packed and left the hotel. We stopped off at the Pegasus Bridge where there are cafes and a Second World War museum. After coffee and a walk along the river, it was back on the coach to go home. At Ouistreham, the departure at 4:30 was canceled for security reasons, which we were later told was a fuse box fire on-board the ship. We went in the café. I had burger and chips. Our way home was changed to an 11 o clock departure from Cherbourg, one and a half hours westward. We traveled into a grey cloudy sunset to Cherbourg. Our first set of boarding cards were incorrectly printed and had to be printed again. The departure was also delayed to 1 o clock in the morning.
We boarded, had dinner, and slept in the restaurant on lined up chairs, and on the carpet. The breakfast was free. After arriving at Portsmouth, passing through customs, we joined slow moving heavy motorway traffic to go home. Thanks to Phil for organising, and to Dave for driving, and to those supporting Pete. It was a great time.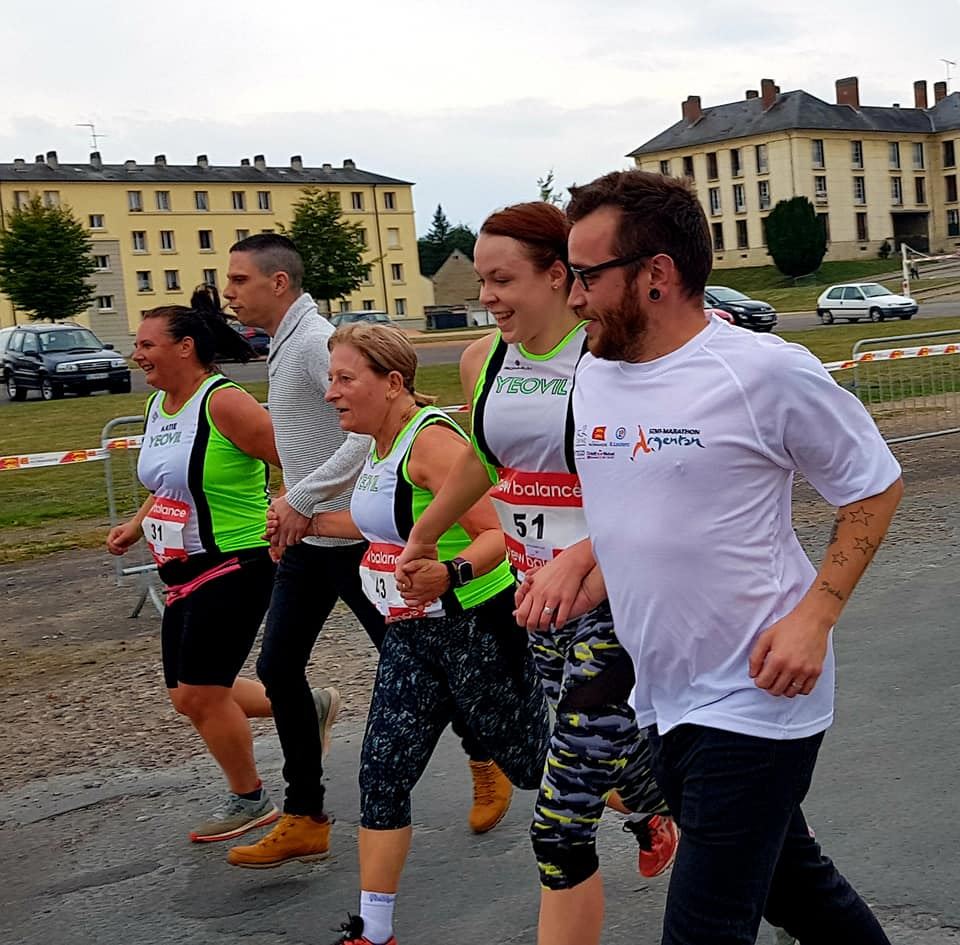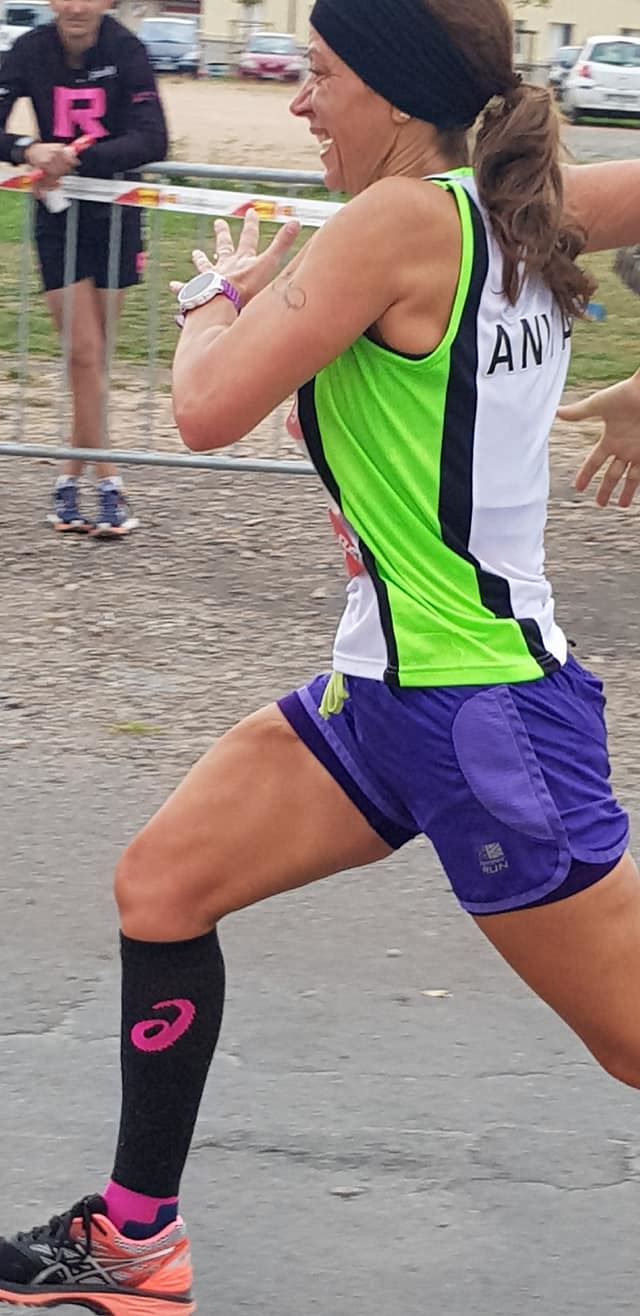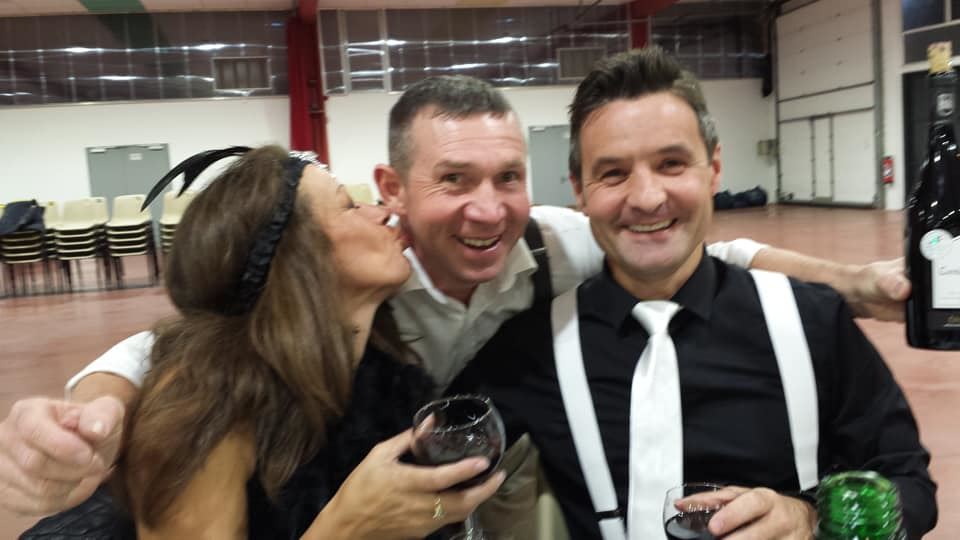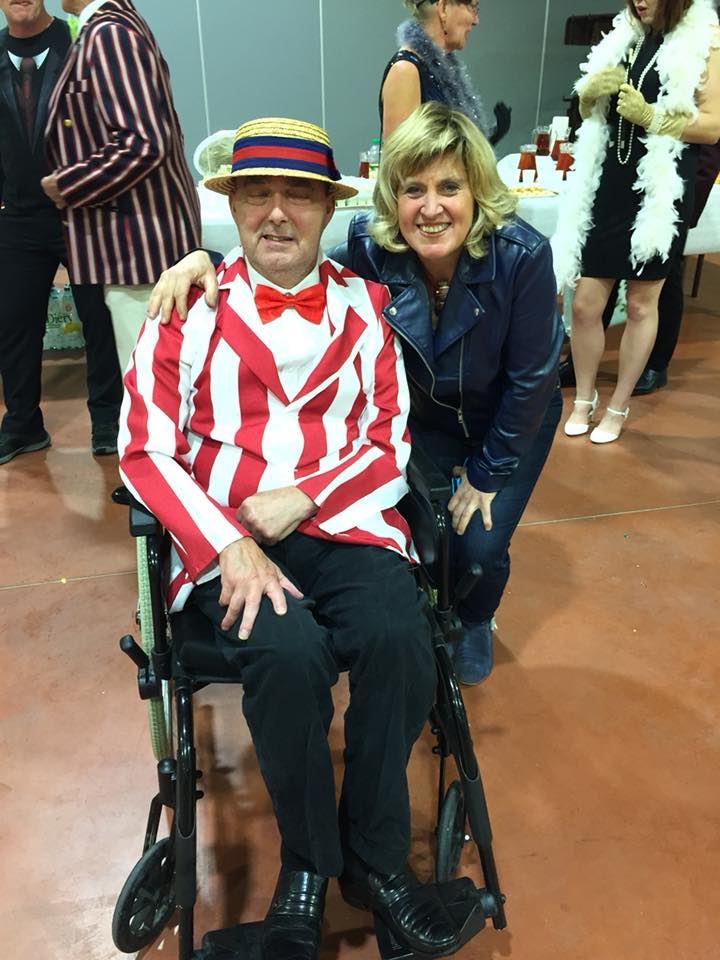 Chicago Marathon
Well done to Kev and Becce Burton on completing the Chicago Marathon both finished behind Mo who managed to scrap in first Brit over the line.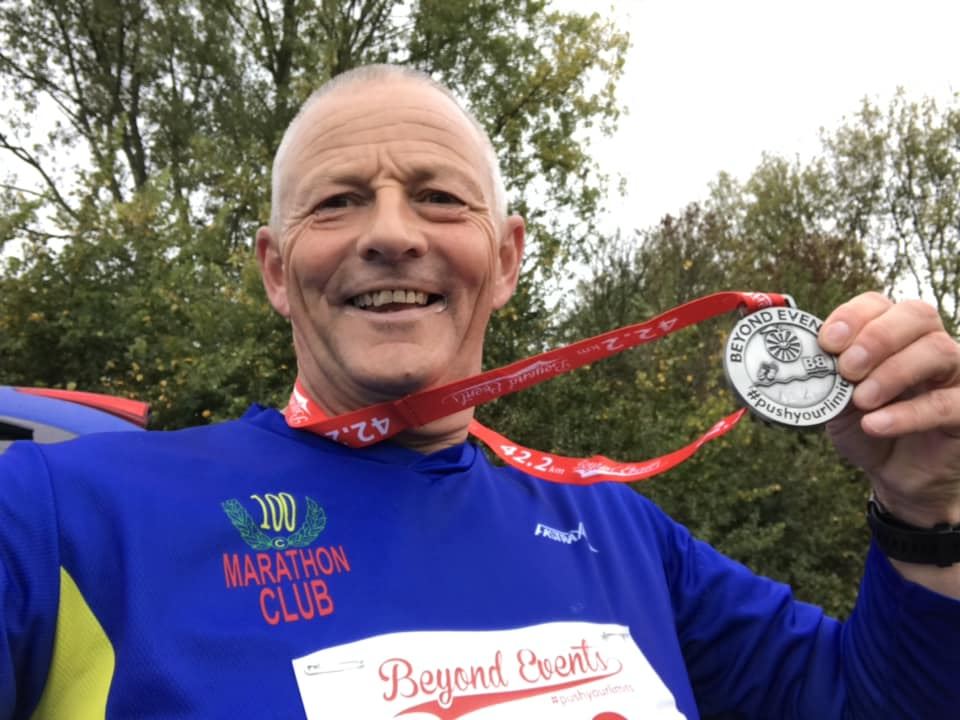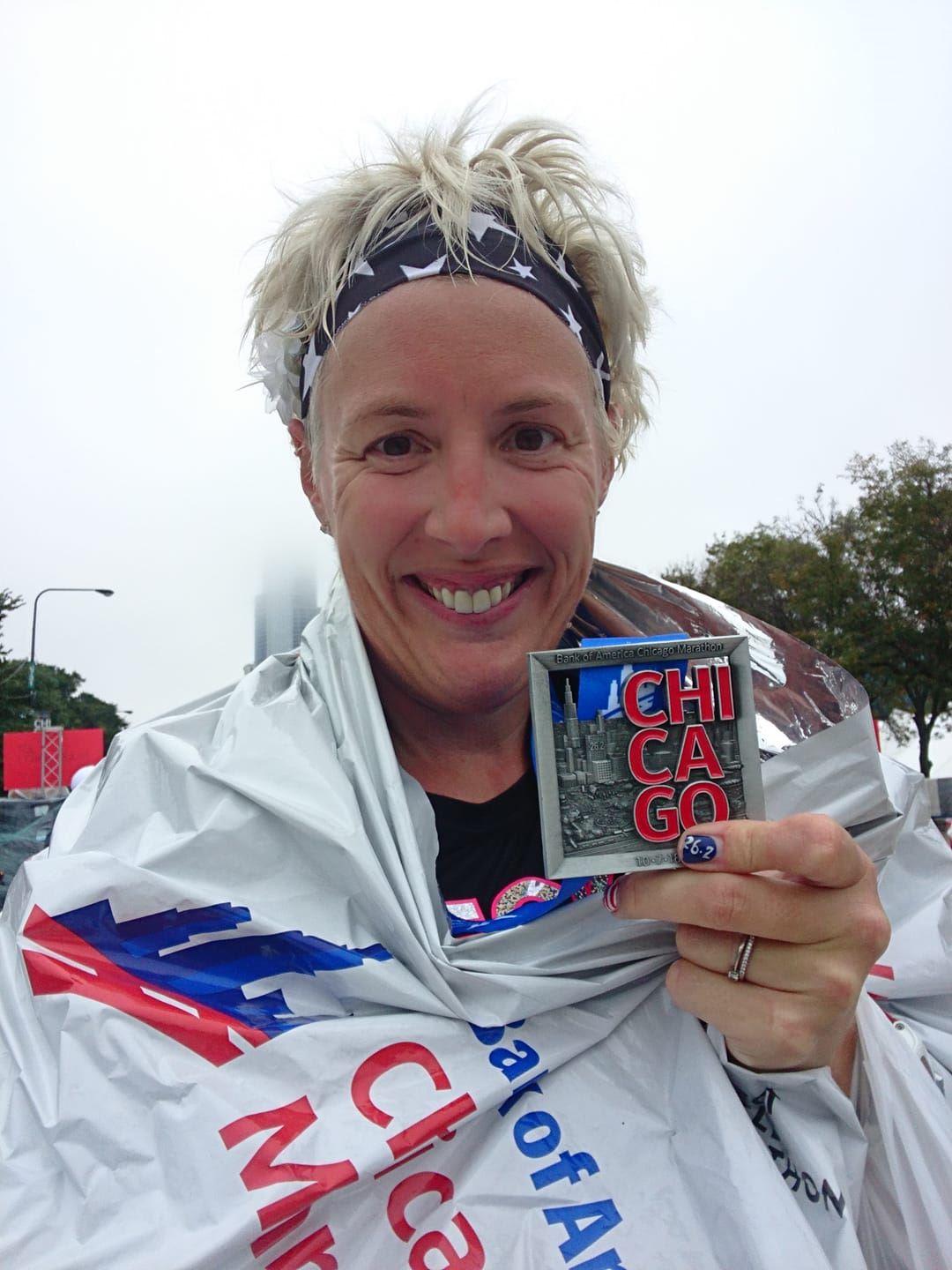 Kev Burton and I did Chicago marathon today! Wet, wet and windy! Kev had a PB 3.49, I was a little bit longer lol but I did knock 35mins off London. Kev Burton and I did Chicago marathon today! Wet, wet and windy! Kev had a PB 3.49, I was a little bit longer lol but I did knock 35mins off London.
Today saw the Claredon Marathon, lovely race that starts in Salisbury and you run to Winchester. It is very well marshaled and loads of Aid Stations. Very undulating and hard work but a great day for running today, we were lucky with the weather. Dave Tisley was first for the Club and no ladies took part from the club. The race also has a half and a rely of four for the Marathon.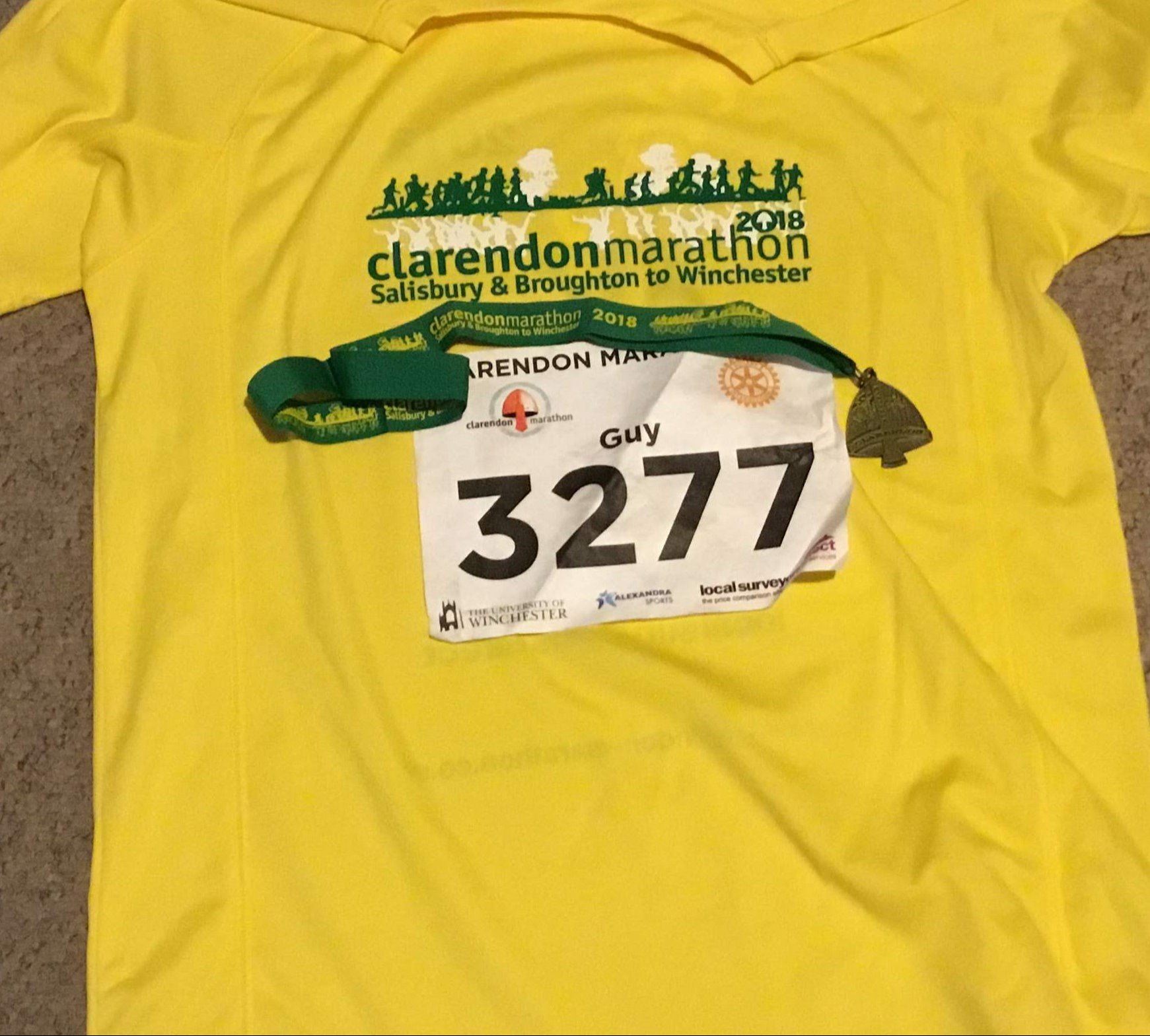 Bournemouth Marathon
From Kirsty:
Bournemouth Marathon Results... searched for 'Yeovil'. Pos Name (Number) Chip time:

1529 Rebecca Flynn (3428) 4h 48m 23s, Half: 2h 19m 34s Gun Time:4h 54m 13s
1616 Kirsty Norman (3524) 4h 54m 27s Half: 2h 8m 20s Gun Time:4h 58m 10s
1680 Louise Hallett (4929) 4h 59m 23s Half: 2h 15m 8s Gun Time:5h 4m 46s Over 35 : Female
Well done all and some great running.
From Kev: Brilliant day out in Wiltshire.
Graham Still had a sub 1:30 demon on his back and ran fantastically to dip under.
Stephanie Lara Harriet Quast Tim Willis Richard Howes and Louise Ward were flying the YTRRC Flag and all had a great run.
1200 runners.. Great atmosphere and great company as we enjoyed a meal together afterwards.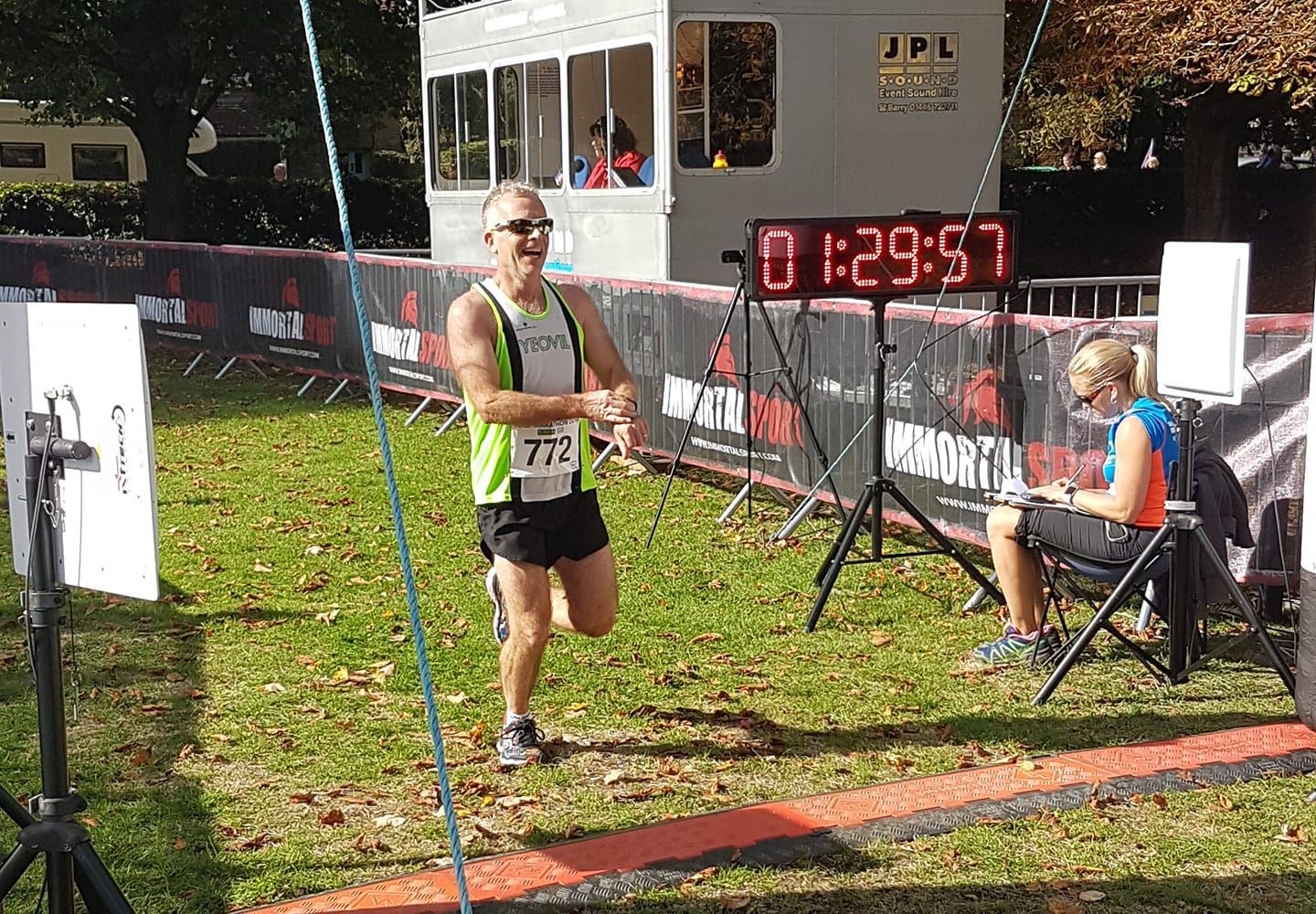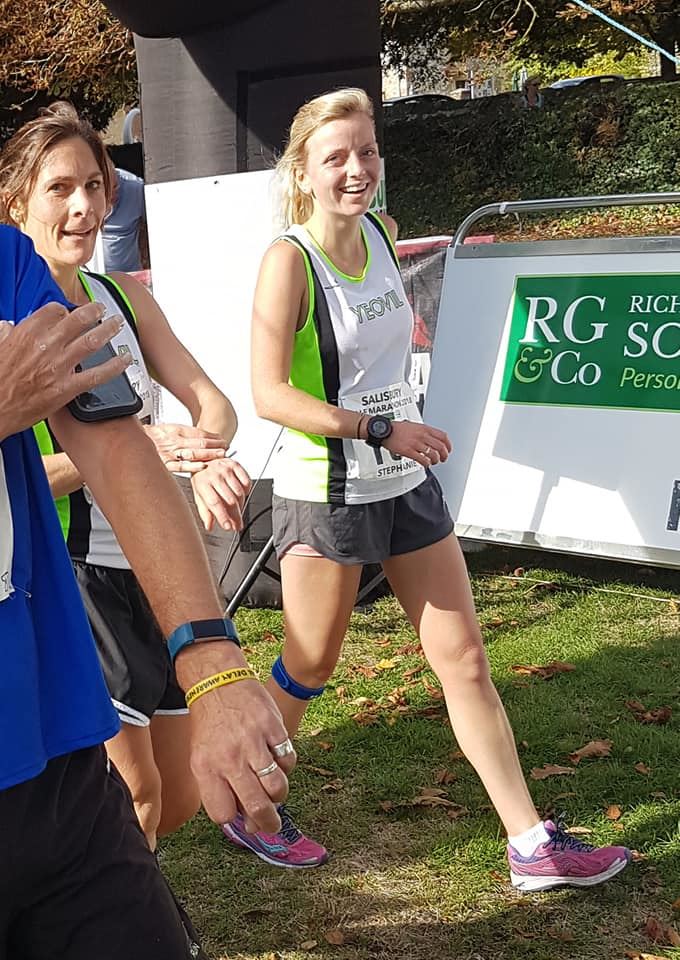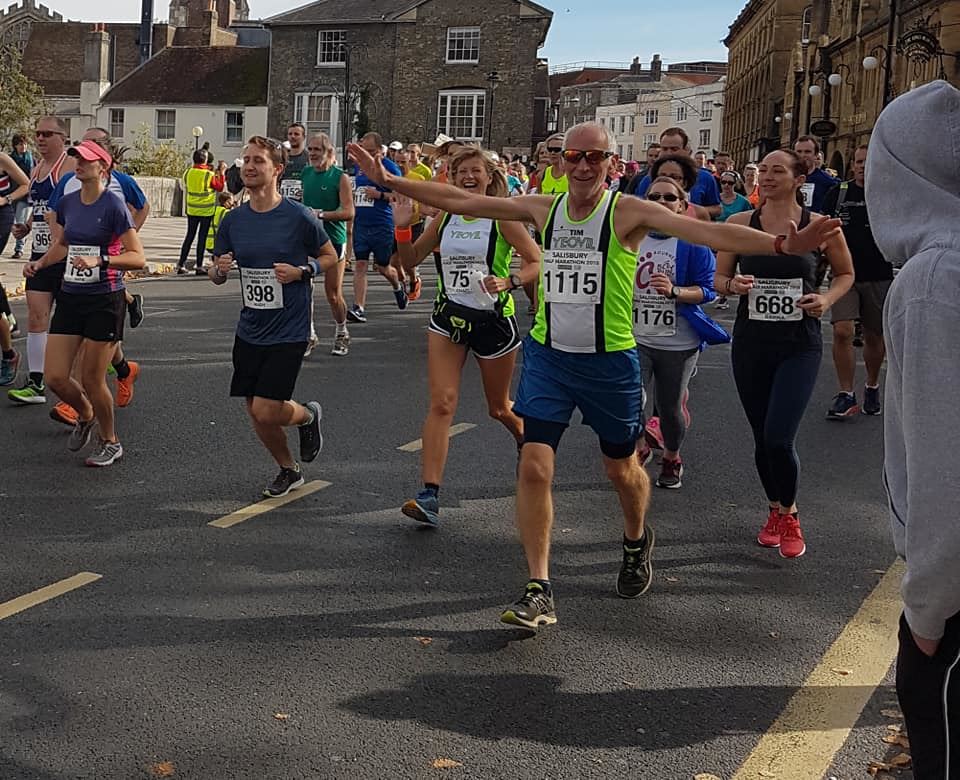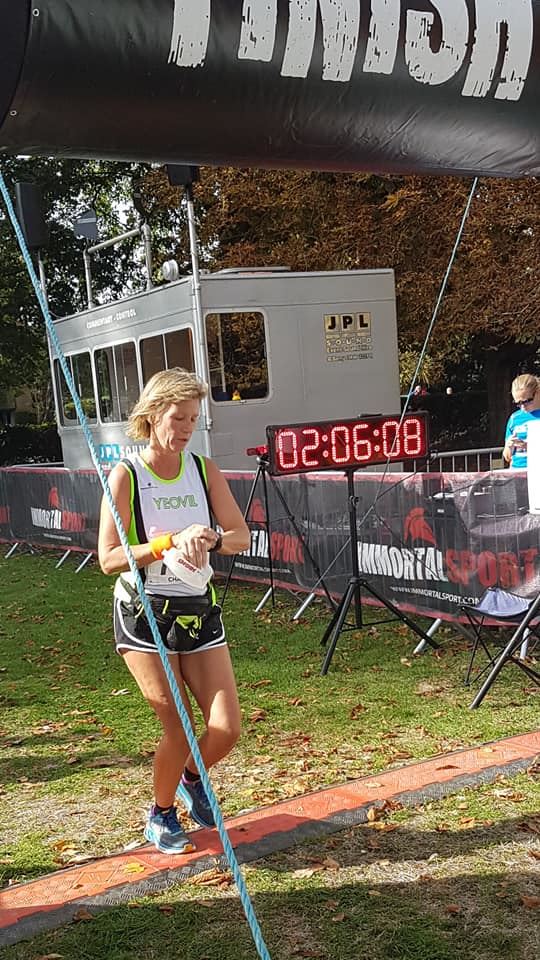 Cardiff Half
From Mags: Extra early start today for me and Rob and a lovely trip to Cardiff! We couldn't ask for a better weather and more amazing atmosphere! Beautiful course, very enjoyable run, lush burgers at the finish line and stunning medals and t-shirts! Cardiff Half Marathon completed and definitely one to worth coming back for next year!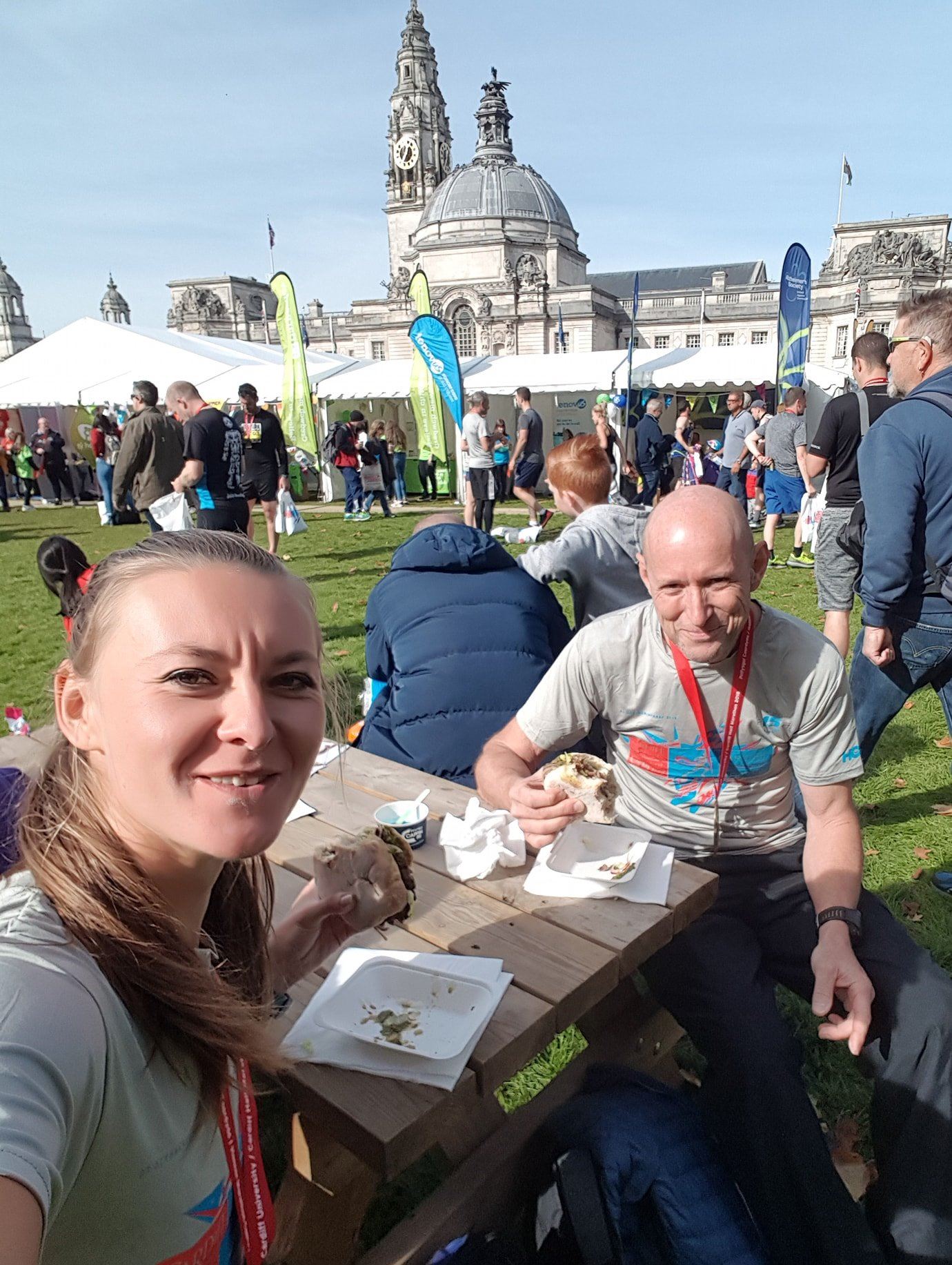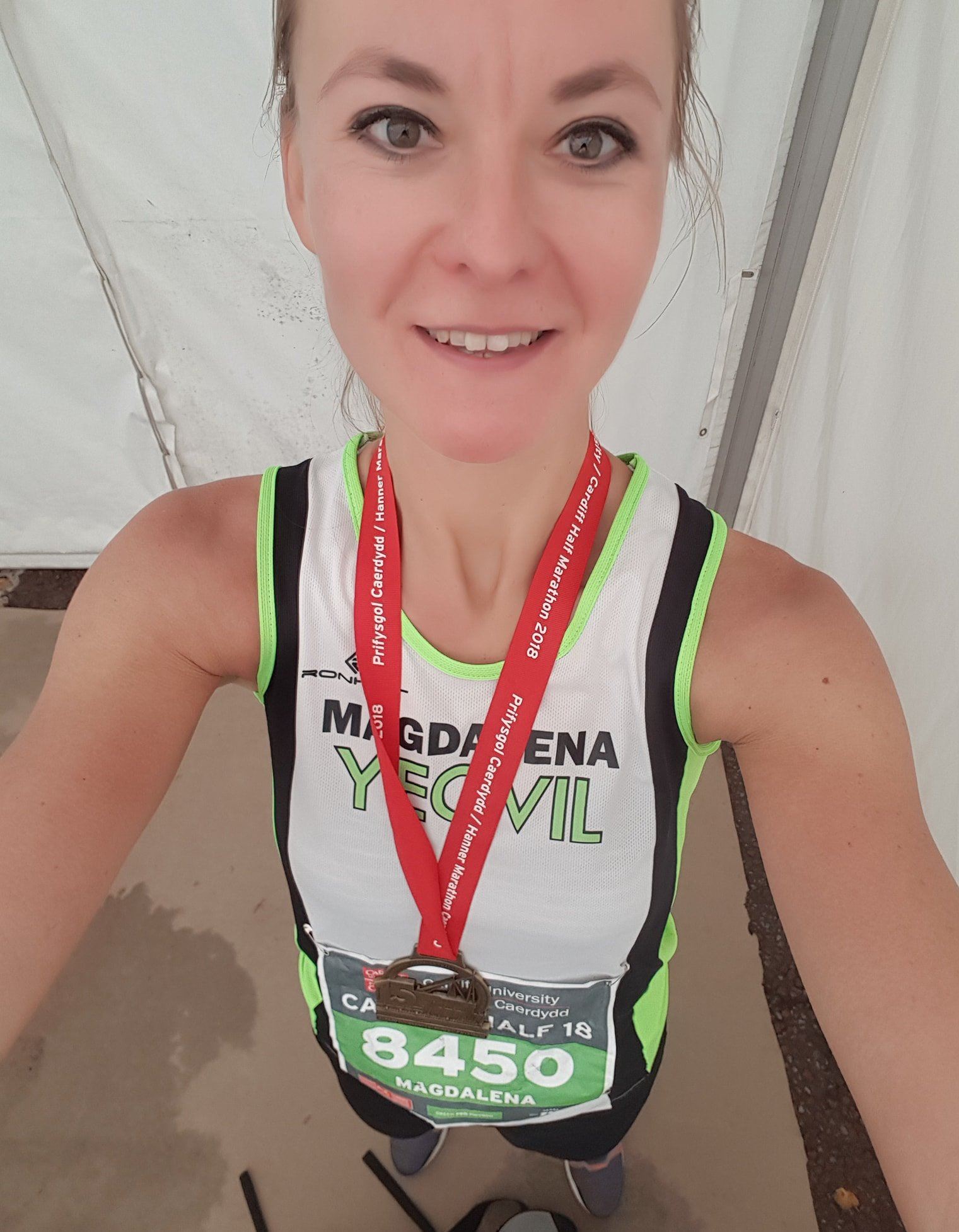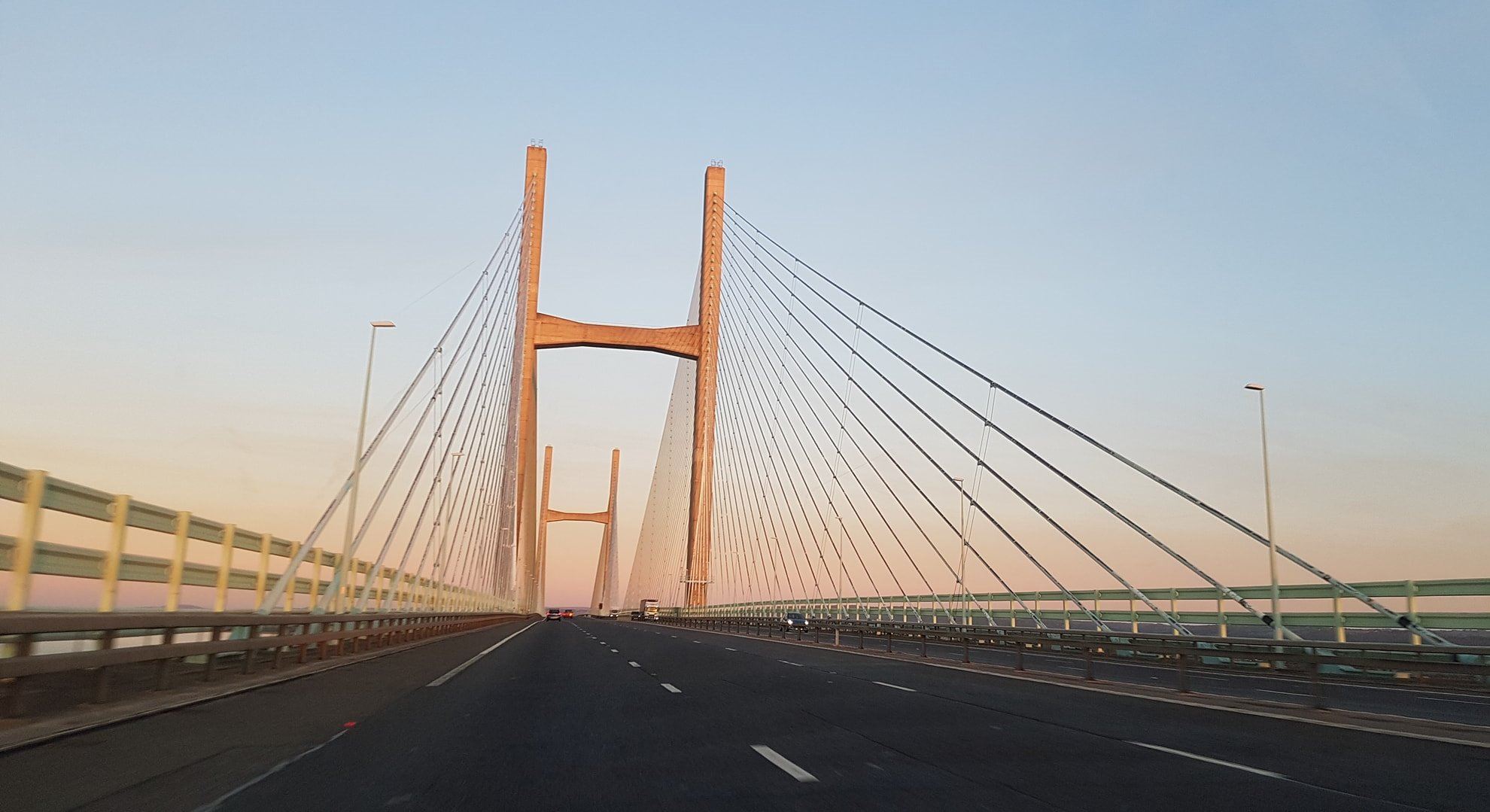 LED Goldenstones Aquathlon
From Angela Claire: My first aquathlon completed. I have no idea on official time as I've not yet checked. Felt like a bit of a fish out of water next to everyone in their tri suits and then little old me in my swimming costume, sports bra and shorts, however, everyone was very welcoming and reassuring. My first multi-discipline event and whilst the swim wasn't great (definitely need to work on my stamina and upper body strength) I didn't drown and made it out of the pool to put my vest on and get ready for the run. The run was a nice little 5k of two laps through Ninesprings made a bit more enjoyable by having my two mini-mes cheering me on. Holly even ran half of the run route with me. Definitely, one to do again next year.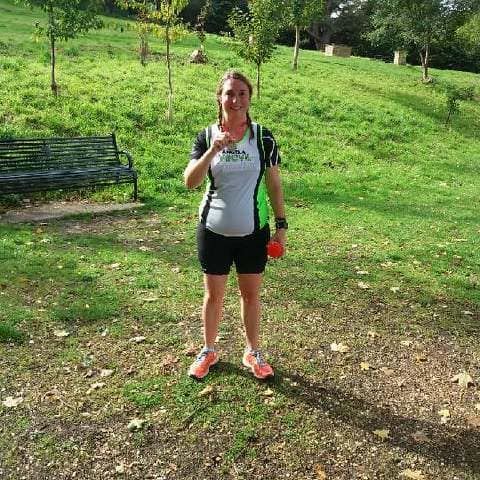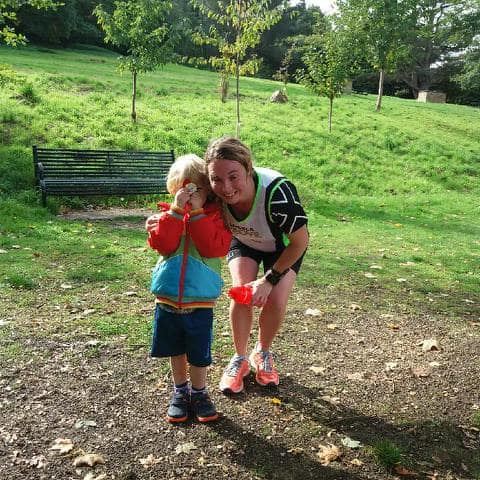 Burnham Half
From Lesley: Burnham on Sea half marathon completed. It is certainly a good race for a PB which I got a few years ago but still managed sub 01:50 today. Being the only YTRRC I was first and the last runner for the club!
Chester Marathon
Well done to the three YTRRC runners at Chester Marathon today, this was the same day as last Year when Pete Jakeman managed 3:27, how time fly's by.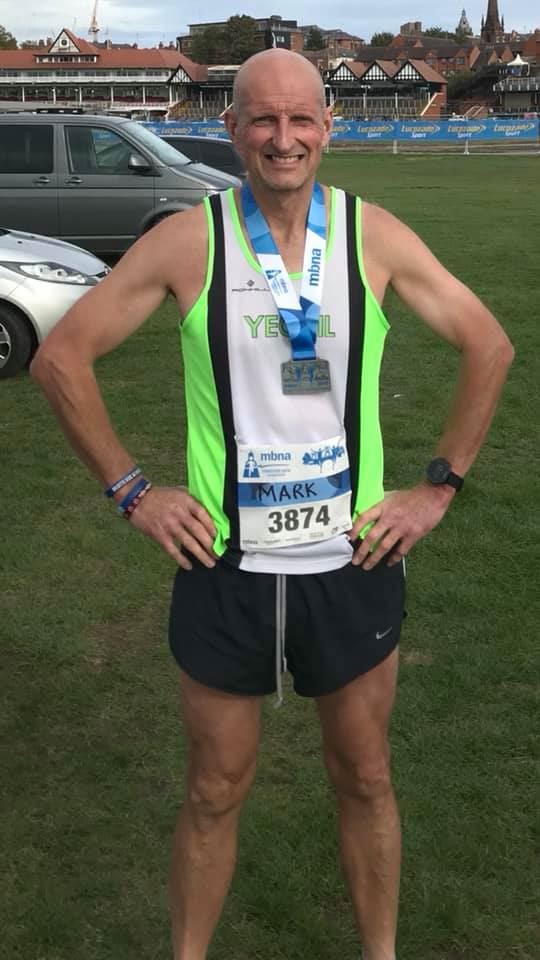 From Mike: Chester Marathon 3.32:04 that's 3.30ish isn't it? A very well organised race with a lovely course in perfect weather.... no excuses for not getting a PB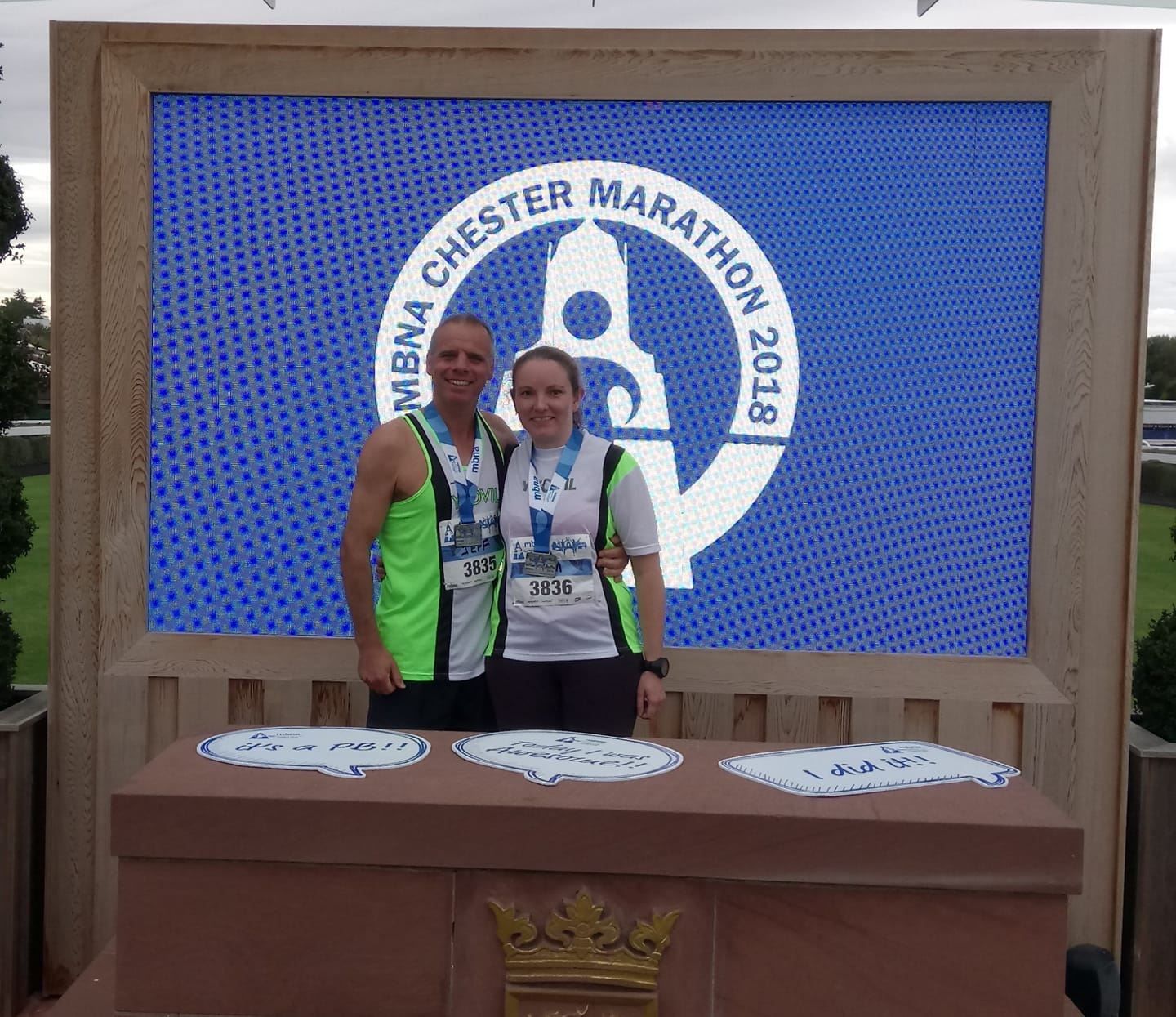 YTRRC does Chester Marathon 🏃
PB for the both of us.
Jeff 4hours 16min 18 seconds 😀 and a fantastic 4hours 51min 55 seconds for Sam 😀
Athletics In The South-West
There is a new look website for all things South West
Marks Runs
Mark didn't do the pub run but if he had he would have written: "We started at Palmers Fish and Chip Shop and went down Blue Bell Road heading towards Lufton College, time was against us to get round and back up Thorne Lane before the Sun disappeared. Once we got to the new Estate on Thorne Lane we took the new path on the left and followed this round the back of the Estate and to the new roundabout back on Thorne Lane. It was then up Coombe Street Lane to Marsh Lane then down Ilchester Road under the Hospital roundabout then down The Park, Grove Avenue then back along the back of the Helicopter Place, Westlands I think then back to the Chip Shop. The route can be seen here. It was good to see some new faces at the Pub run.
Released On 7th Oct 2018