Remembrance Day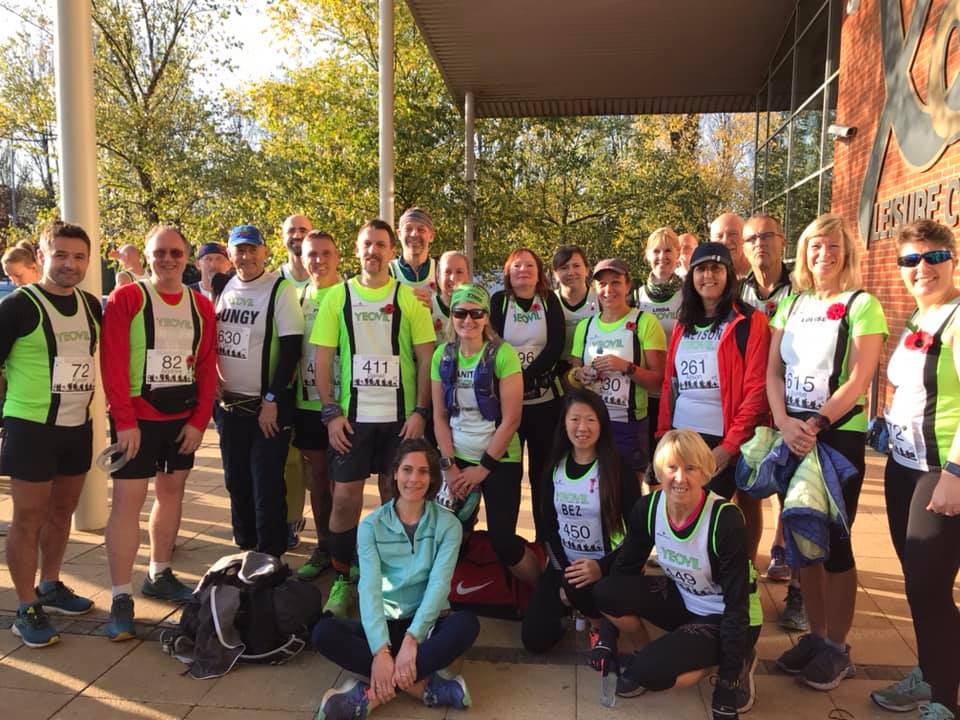 It is not often we have a Club day but when we do by god we do it well. It started off in the dark at the NHS Car Park at 5:45 in the morning, it was cold and wet as we waited for Mark Pike to arrive with the Coach that he so kindly got for us and then drove us there and back with a little run in the middle.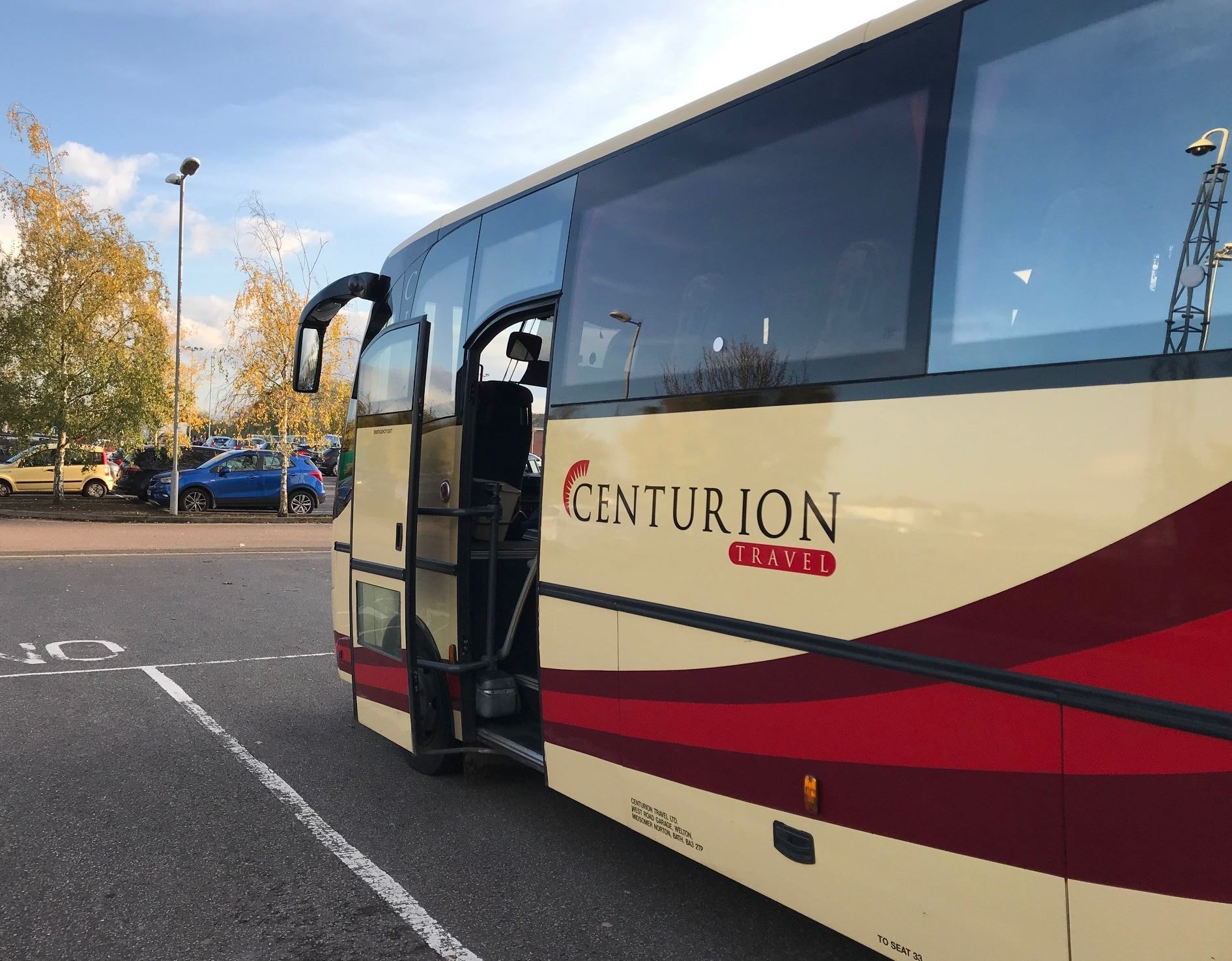 We arrived in good time at the XCEL LEISURE CENTRE, Walton-on-Thames to collect our race numbers and then a group photograph (top) that seemed to miss out Steph (below).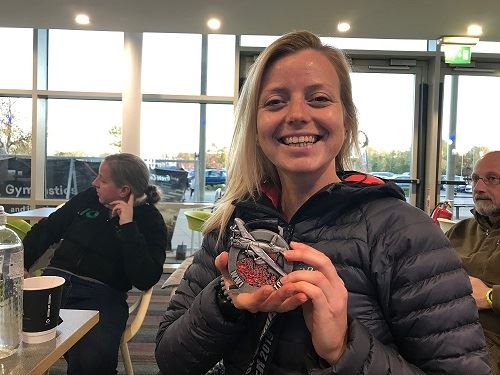 We then had the Race brief and then walked down to the Start, all in all, there were 600 runners and 32 of them were from YTRRC. The route starts at Walton-on-Thames and then go right for 3.3 miles, go round a Cone to the Aid Station and run back to the start.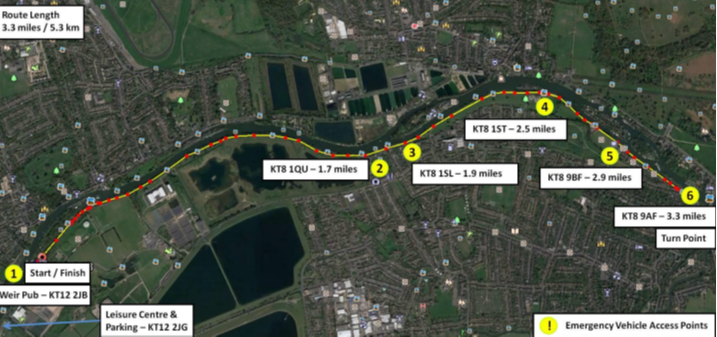 The route was very muddy in places and for the first few miles you tried to go round the puddles but in the end, you just went through them. The great thing about these out and backs is that you get to see all the runners as you go up and down with plenty of banter and shouts of "Come on Yeovil". All the other runners thought that all of Yeovil had entered the Race and started to also say "Come on Yeovil" as they saw the Green and White vest. At 11:00 horns were sounded along the route and a 2 min silence was observed, this is the only race of its kind that do this, 600 runners all stood still.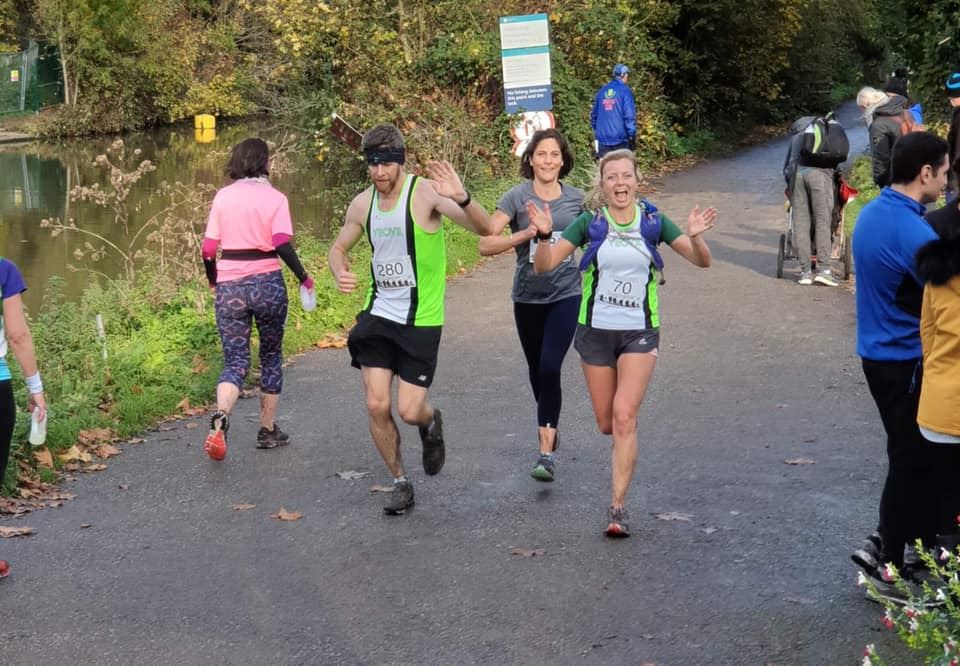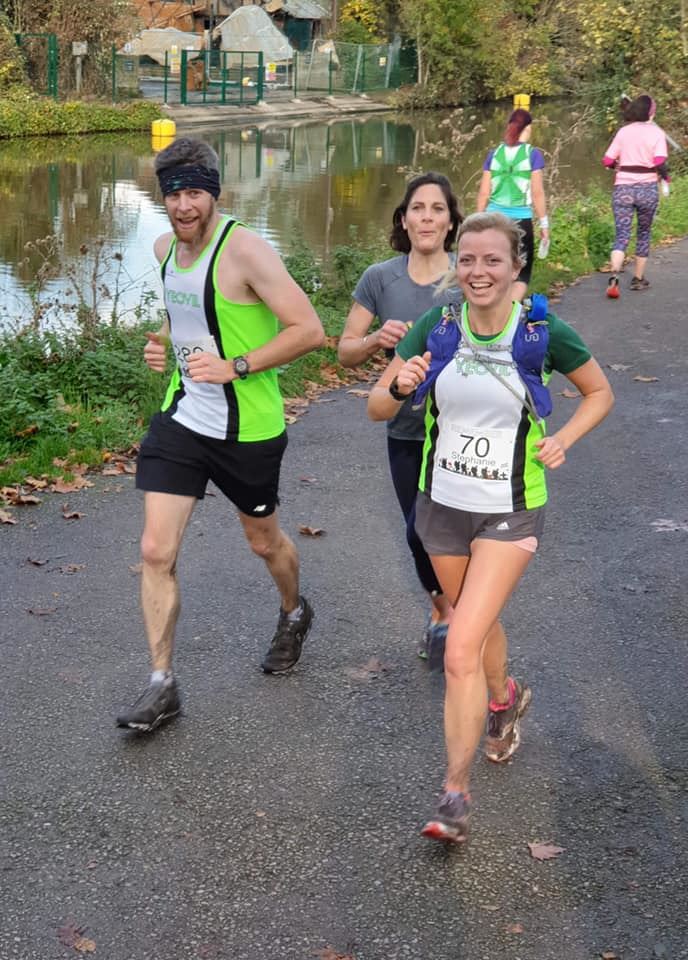 Our Coach Driver set off and was our first man in the Full with Steph first lady, four laps. Steve Lye took first place in the half with Linda our first lady. After the Race most went to the Pub at the start line for beer and food and a great spot to see runners finishing their laps. Mark, having just come 10th then decided to do another lap with Holli and Jono so did 32 all in before driving us back to Yeovil. When we were all finally ready to head back we got onto the Coach all sat down then decided the get off the Coach for a final group phot.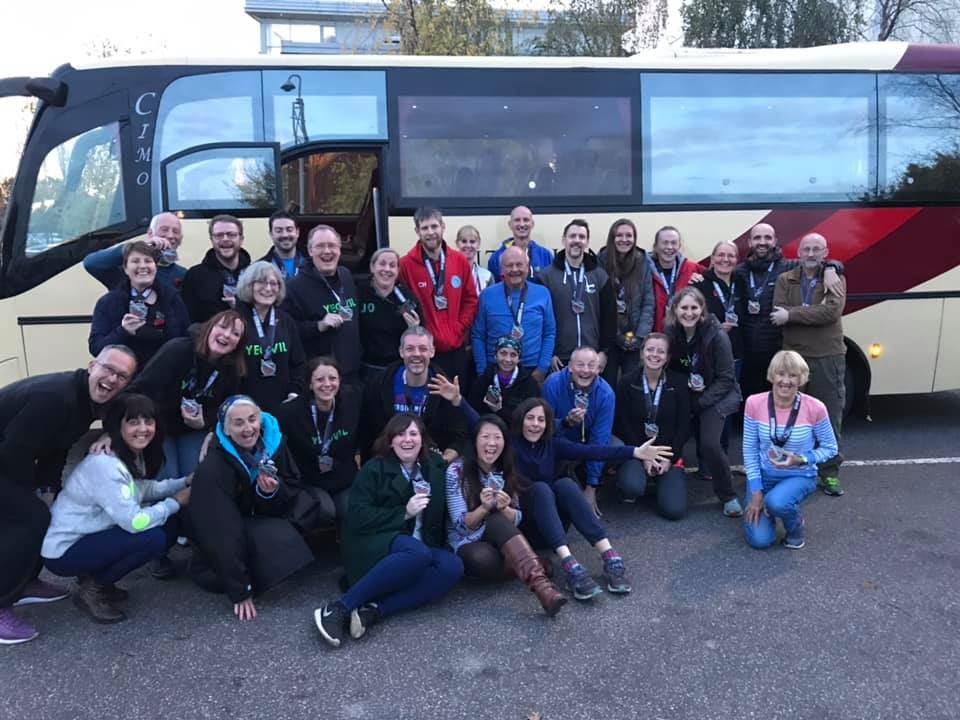 I managed to walk the Half with Ali trying really hard not to run and even though our time was around 3:50 ish it was great to be back out wearing a Club vest and on such a great day out.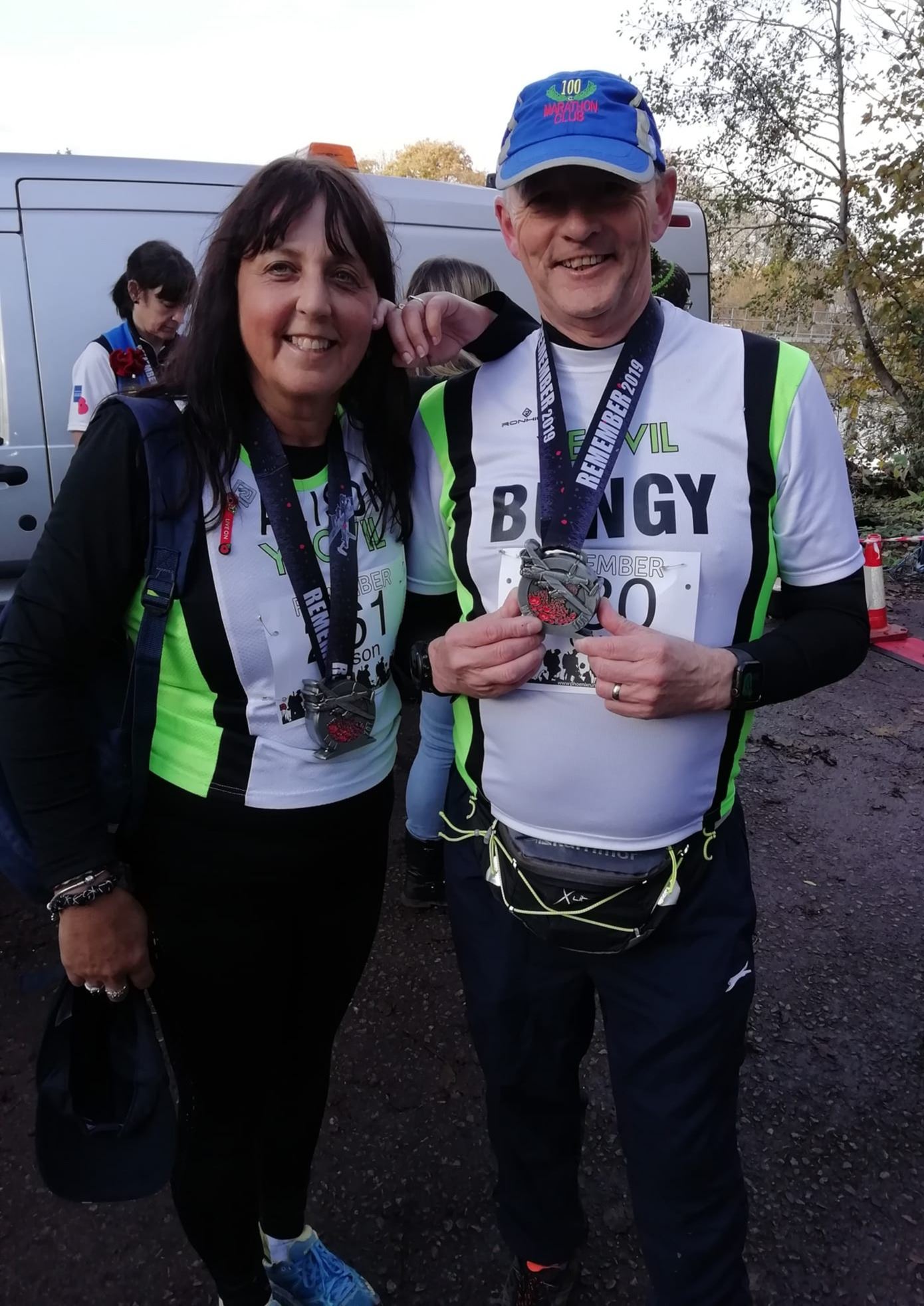 Everybody had a great day out and looks like it will be on again next year.
From Casper: To all my Yeovil Town Running family! Today was an amazing day out and I'm thoroughly enjoyed all of your company and support! I love running with you all and for the club, you are a wonderful bunch of people. Thank you
Remembrance Day
From Phil: Duty Done, Never forgotten.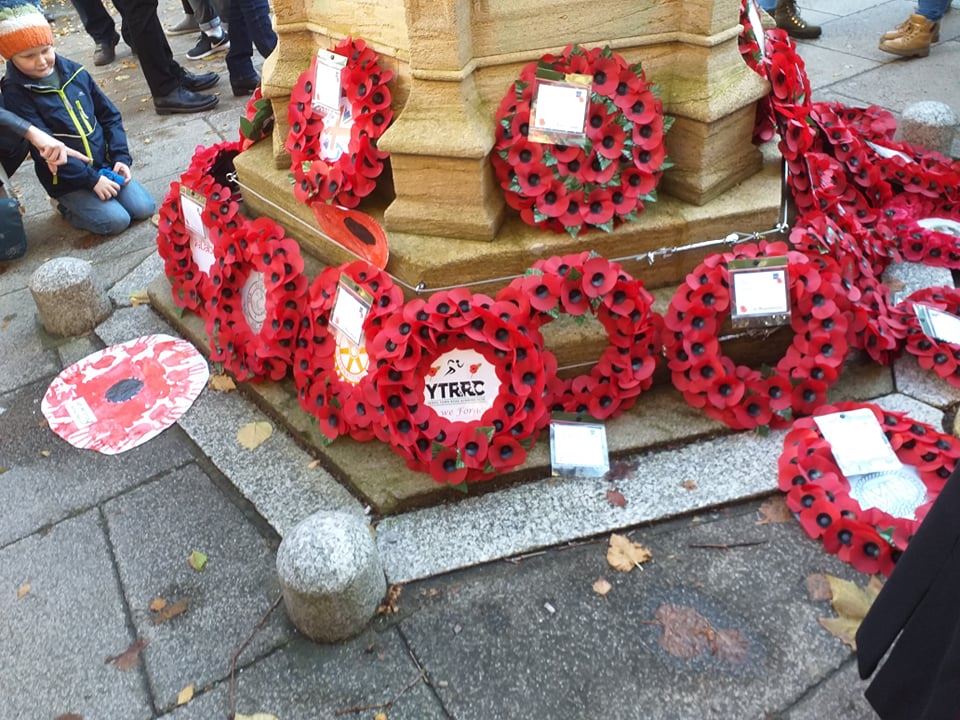 Club Night
YTFC have just announced that to-days postponed match will be replayed on Tuesday 12th Nov. Therefore next week's Club Runs will be from Goldenstones
For safety reasons the committee have decided that our meeting point is the fenced area outside the Goldenstones studio where we run the Santa Dash from
Park Runs
Monty Park Run
Me and Trevor Strelley at Poole parkrun pacerday ... Richard Dodge you missed your coffee 😊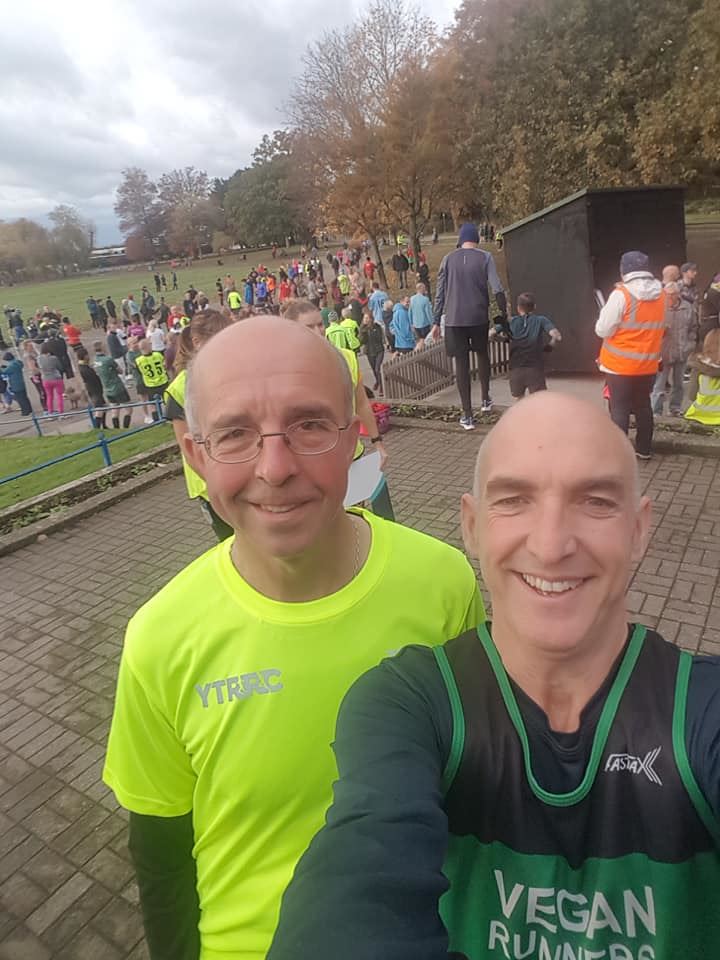 T-Shirts
Long Sleeve T-shirts.
From Graham: The committee agreed last night to allow these shirts to be sold. As per usual only 2 colours available Black or Yellow. Price will be £25 per shirt. I'm hoping to bring some examples to the club in 2 weeks time (19th November). Please remember all 'night shirts' are only available through me as each garment is personalised. With every shirt ordered £5 will go to the Hospice...
Marks Runs
I again had the privilege of leading the faster of the main groups tonight which comprised Tony, Rob, Louise, Mel, Brian, June and myself. The temperature had dropped for tonight's run, and there was fog as well, particularly during the final leg back to the pub. Thankfully the run stayed clear of rain. From Stoford we just ran out to Bradford Abbas via Clifton Maybank. Turning left off of the Sherborne road, we ran past the shop, pub, and church and continued under the railway bridge. We followed the lane out to Manor Farm then turned right. We ran up to the upper road and then headed back eastwards. At the cross roads we turned right and ran back towards the village. We passed allotments and crossed over the railway bridge. At the junction, we turned left and continued back the way we had come in. On the way back, visibility was limited by the fog, and misted up glasses. The run was about 6 miles with some reasonable long climbs. Thanks to Phil for organising, and to Alison for the photo.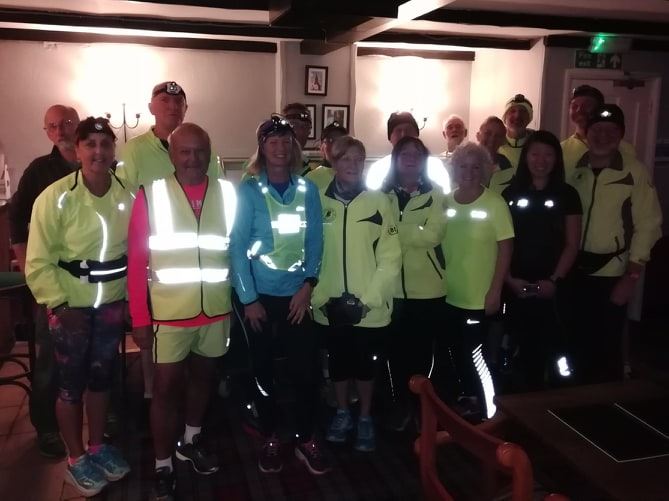 Released On 10th Nov 2019