Park Runs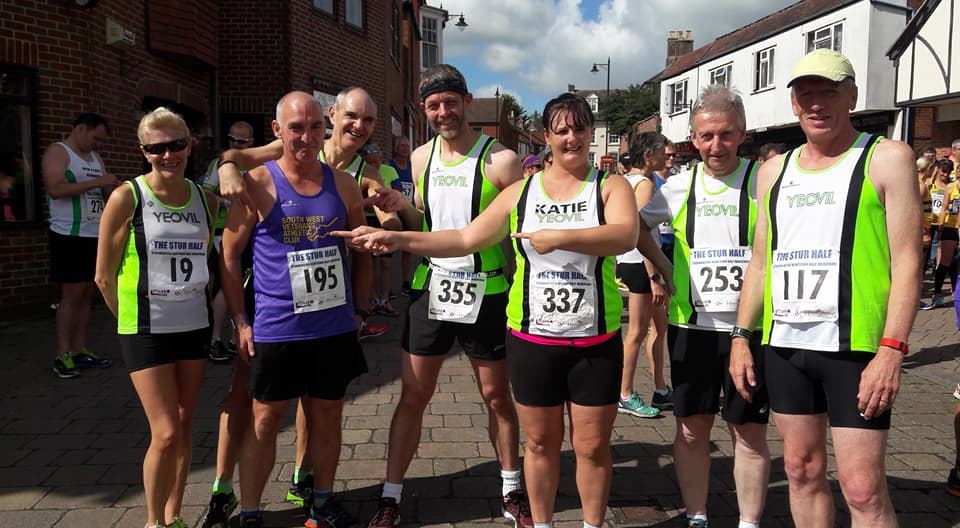 Stur Half
This is a great little half Marathon through and around the lovely villages of Sturminster Newton, hilly in places, fantastic drink stations and Marshalling on the route and well supported by locals. 250 plus were entered with day entries too. Steve Lye was first YTRRC male home followed by an on form Terry Byrne who is rolling back the years ( overtaking Nikki Guiver out on the course) Simon Rowbottam was 3rd Club male runner home. Nikki Guiver did beat Simon and was 1st YTRRC runner home and our very own Katie Brooks did fantastic and was 2nd YTRRC lady home. Lovely medal, Cake and a great event - sorry no results out yet.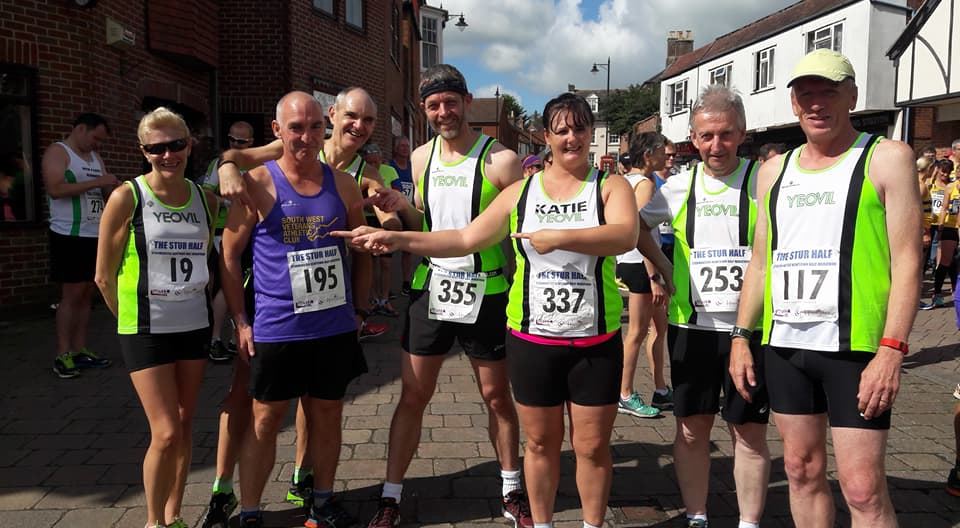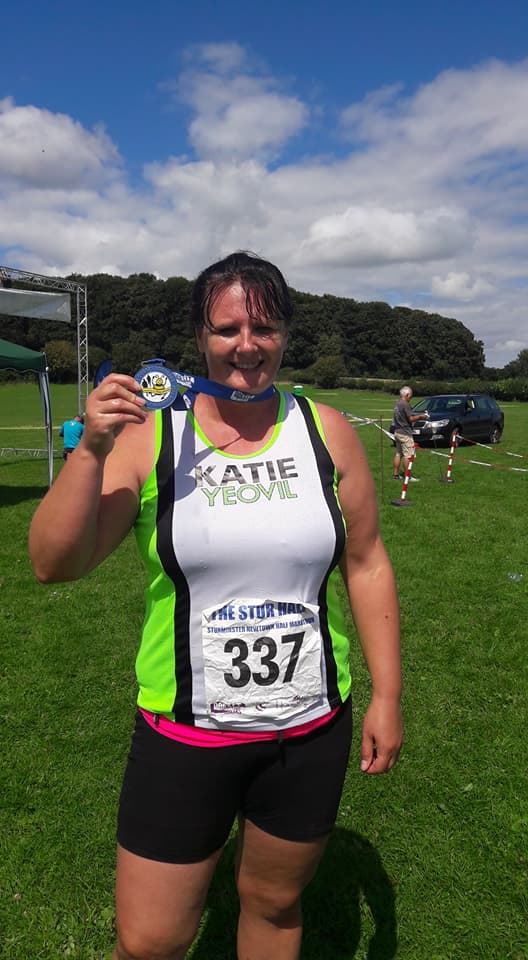 Jurassic Coast Half
From Richard Dodge:
Sometimes you have to make the effort to enjoy the beauty. One of the hardest Half Marathons in over 31 years of running them but the views were spectacular.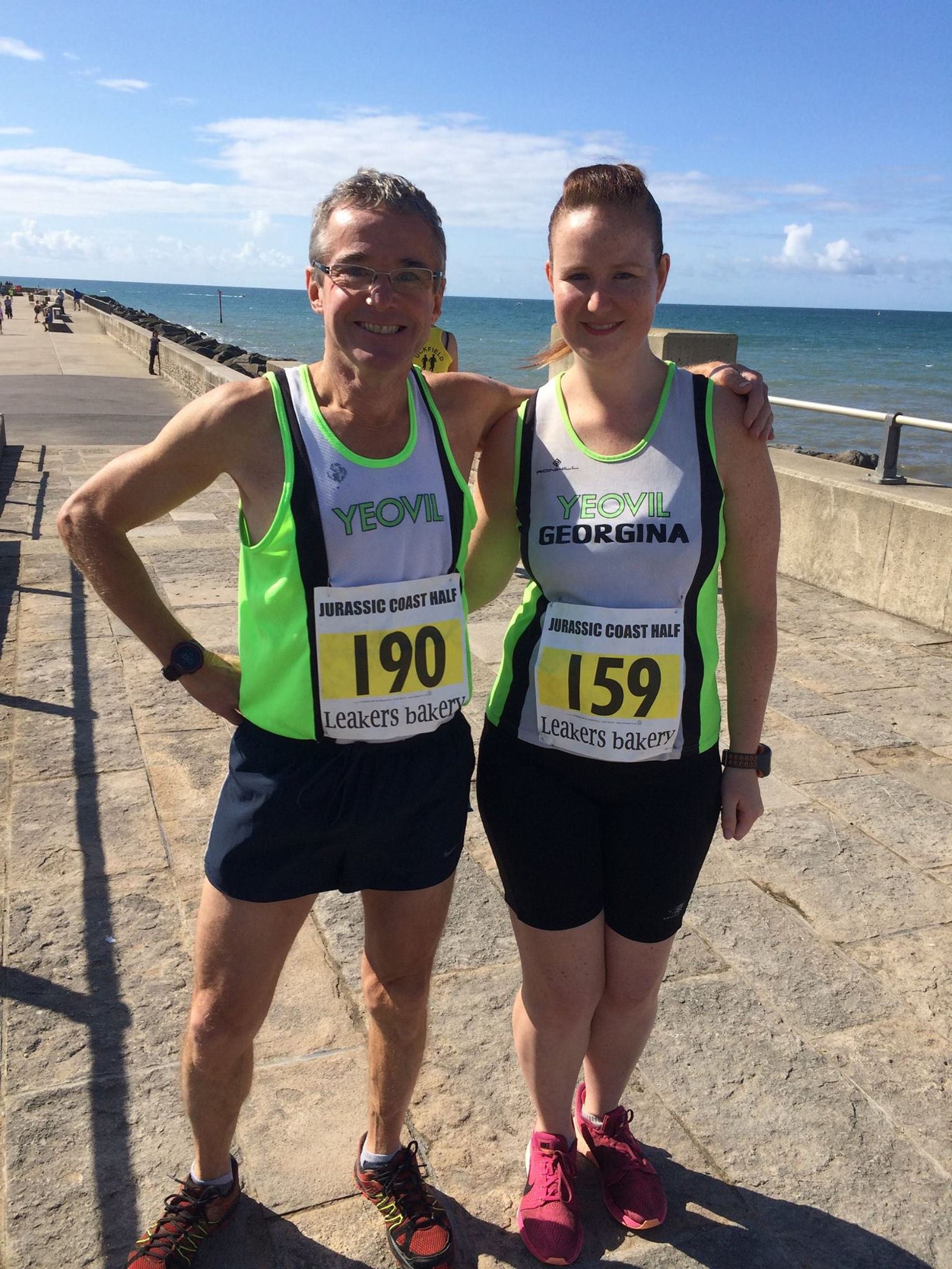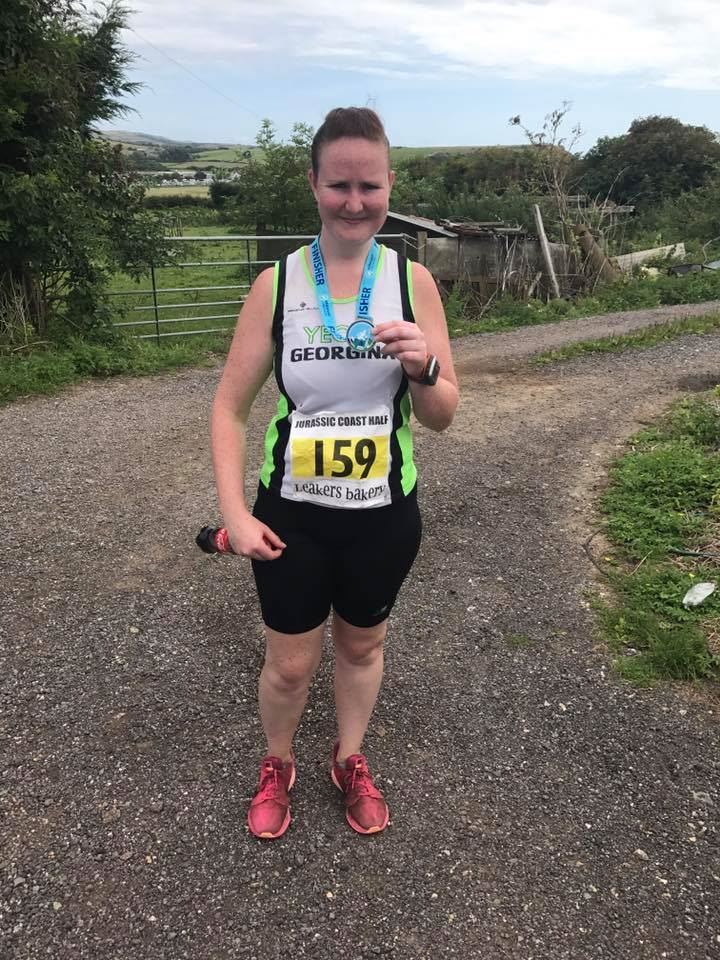 Well that's Bridport Half Marathon Done, along the Jurassic coast. It was very tough going, but really glad to finish. Good job the medal comes with a bottle opener 😃 bring on 54321 Ultra next week!!!
Park Run News
It was decided at the last Committee meeting that the first Saturday of the Month those running the Park run would run in Club colours. Well done to all that turned up.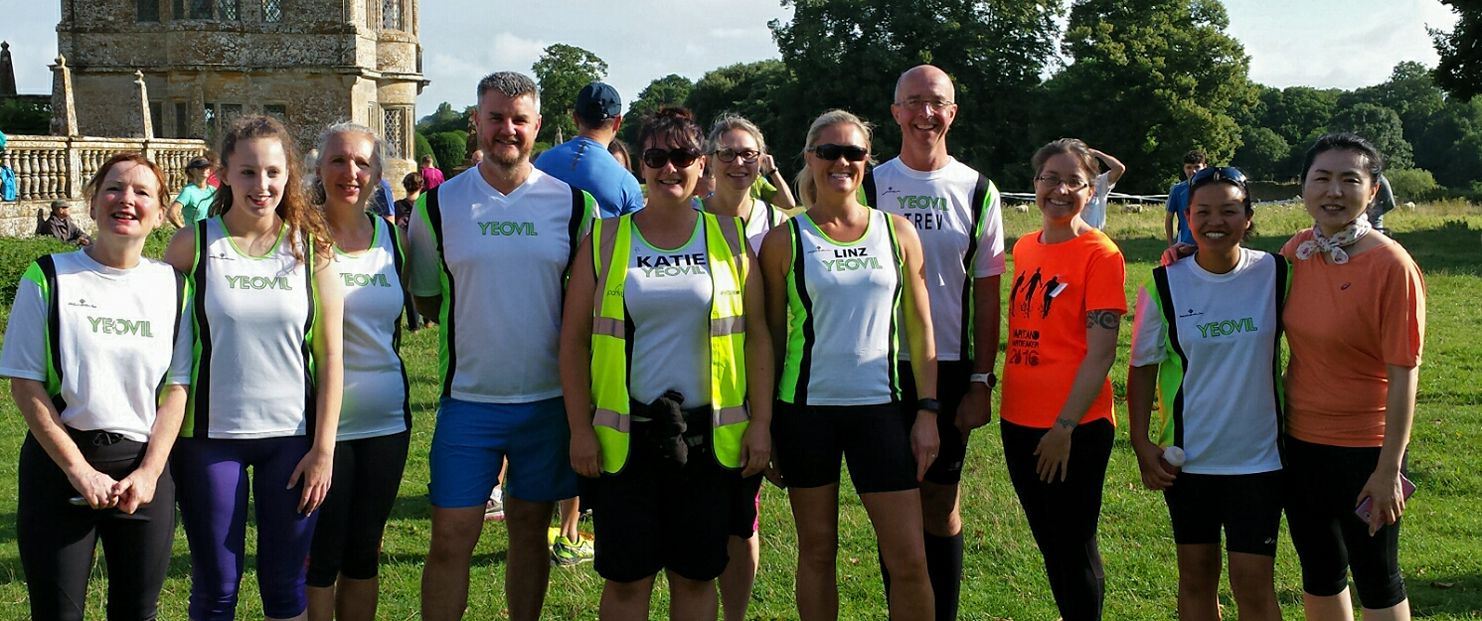 From Lesley
Another tourist trip, Helen & I at Totnes 10k. Lovely race, very well supported and organised, along the river, through woods. First three miles pretty flat, then couple hilly parts in the next couple miles, then retraced the first mile to the finish. Bungy for the blog along with the report I put on FB after last weeks race at Stoke Gabriel. Let me know if you haven't got it. — at Totnes Pavilion Leisure Centre.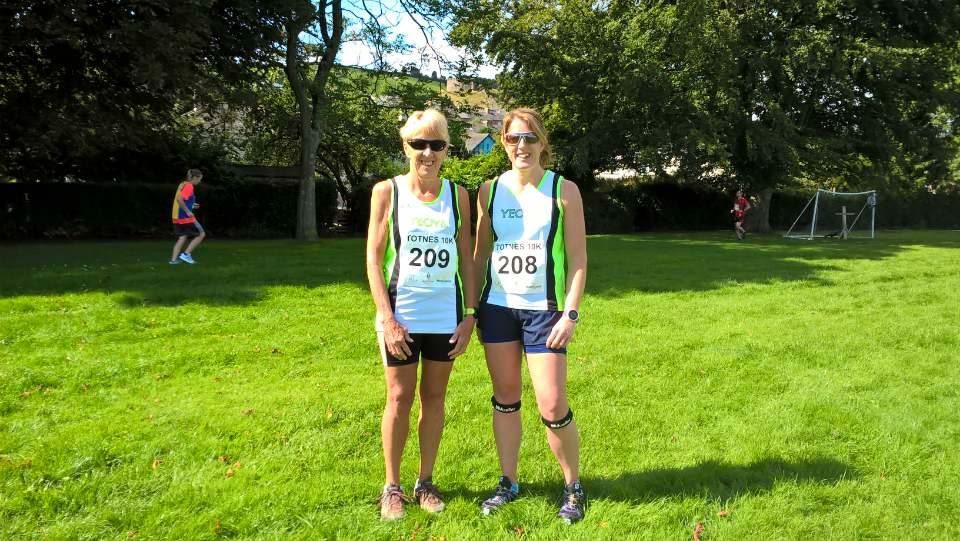 Just a Couple of Marathons
We had Lynne, Paul and I with Jane Allen without the camera in Kent on Monday and Tuesday for a couple of Marathons. The first on Monday was the Passchendaele Centenary Challenge, a 6 lap route for the Marathon. The course is around through woods all off road and undulating and I found it very tough on the legs with different types of terrain. As with all SVN races, the bling is something else.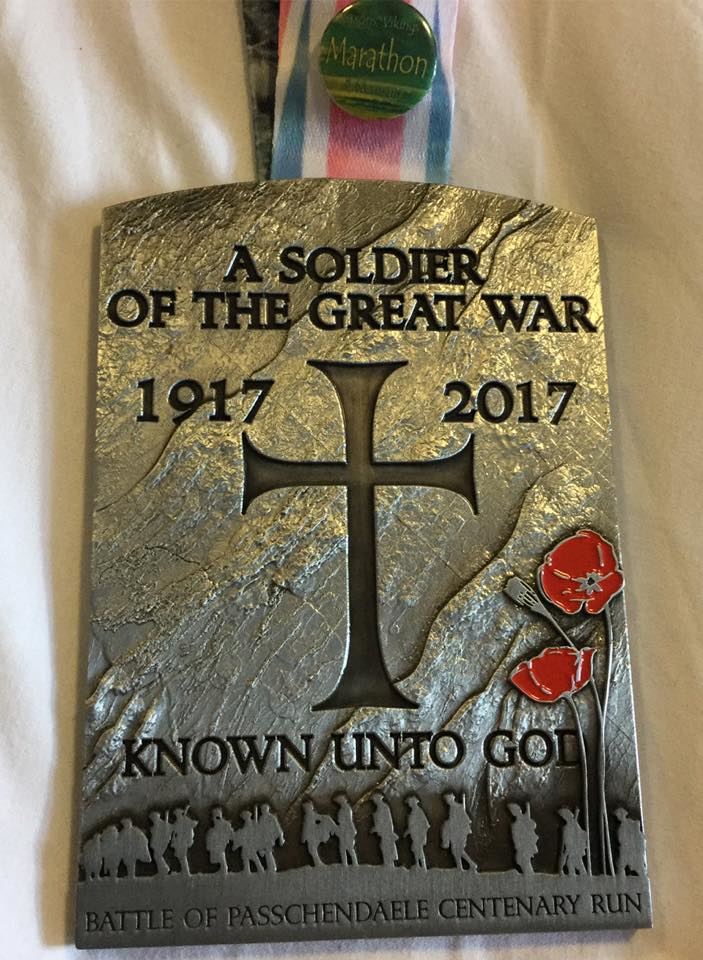 After a few Red Wines and Lynne throwing back the Prosecco it the same for Tuesday on the same course this time it was called the Very British Event. I certainly found the going tough and legs were hanging out but it has to be done. Yet another bit of bling.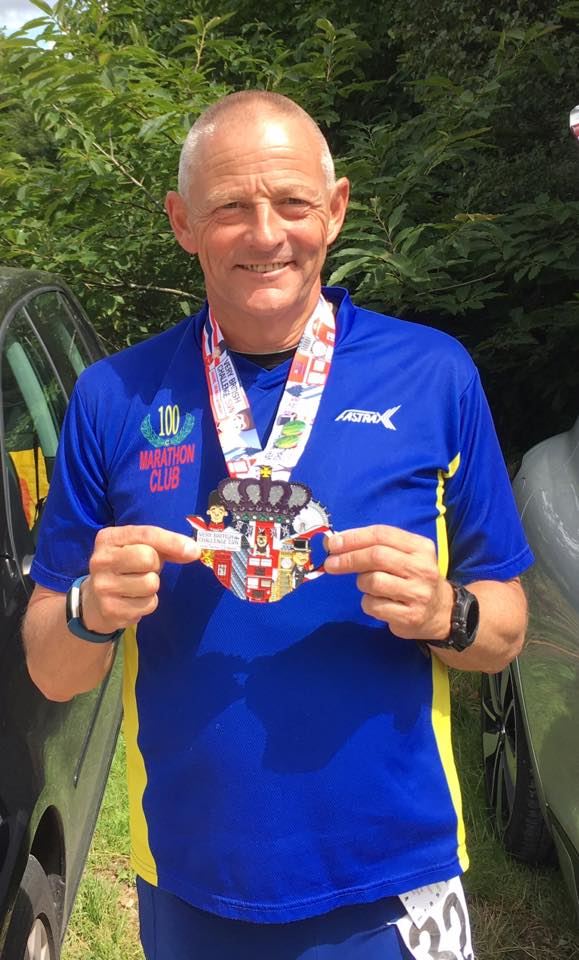 Thought I would then go to Walton on the Thames for another marathon on Saturday, a simple 4 laps up and down the Thames. The Event Organiser is Rik Vercoe, Phoenix Running. Rik does loads of these events and the medals are great, the Riverside Summer Marathon is one of a series of 4 with a massive medal on the fourth race to hang the other three on. I will show you the medal in Dec when I get it. As for the run, I went off a bit too fast but wanted to try and push it to see how long it was till I died, well it was 11 miles and then I was reduced to a jog, still happy with 3:48 after the other two marathons this week. Next up 54321.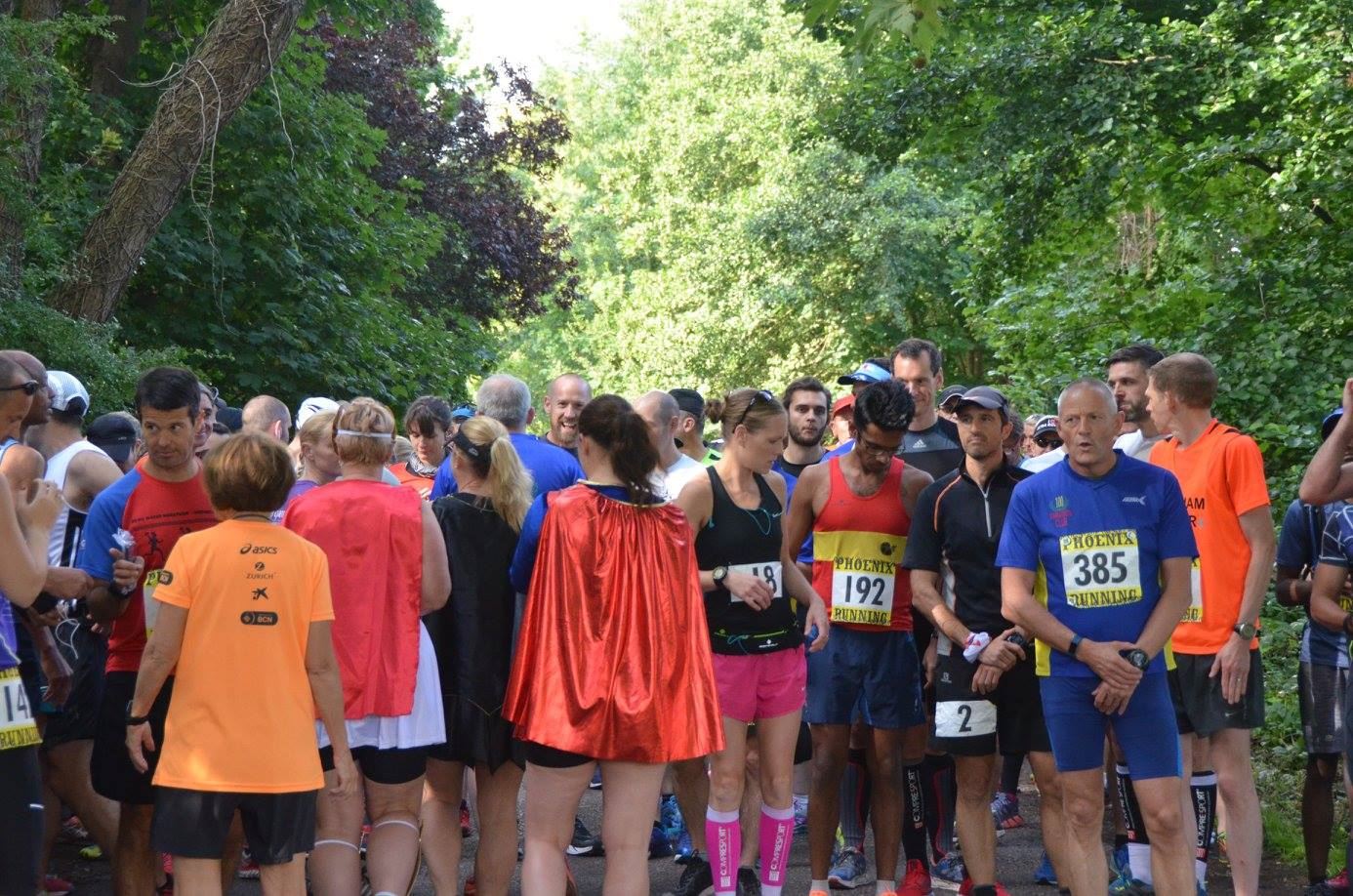 Argentan
Places are still available, if you have paid your deposit £50 on line can you let Phil know that you have done this. I will check with Pay Pal and also let Phil know.
Haselbury Trail 10k
Crewkerne Running Club staged the annual Multi Terrain race which despite the appalling weather was very well supported.
A Brave band of YTRRC members were 12 strong and ready to ....... get wet.
The 2 lap course was well prepared and plenty of Marshalls on route giving guidance and moral support.
It was wet muddy but great fun at times ... cold and windy too. ( Race winner was Chris McMillan of Weston Athletic Club. 37.05)
Paul Card who is finding his old form following an injury lay off was battling away with Darrell Sheen around the top 10.Paul finished a very creditable 11th place and Darrell followed him over the line in 15th place. Matthew Driver was 3rd place Yeovil runner.
First place for Ladies was Eleanor Wood 51.40.
Pippa Howarth running well was 1st place of Yeovil Ladies with Joanna Henley in 2nd and Sarah House 3rd place. Well done also goes to Terry Byrne Trevor Strelley Brian Mountjoy-Row Graeme Brown and Katie Brooks there were 148 finishers.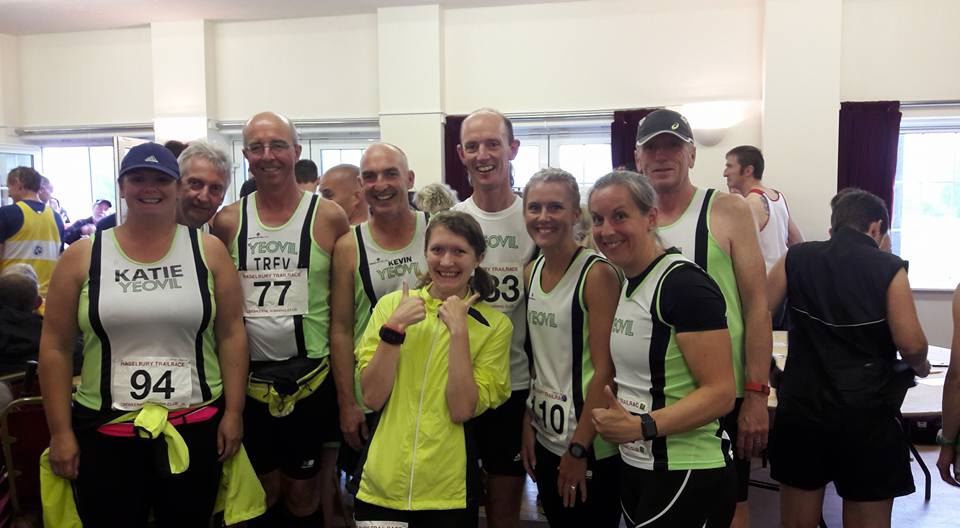 Awards Night
OK, I know it's only August but please add to your diary the Annual Yeovil Town RRC Awards night.
Date: Friday 24th November 2017
Place: Haselbury Mill (same as last year)
Menu: Looks fab - I'll try to attach it to this message! They also have a vegan option
You can now book through the club website and pay by Paypal by clicking here. Please let me know when you have paid.
Please let me know if you would like a place (guests welcome) and what you would like for your menu choices.
When completing the payment on the website go back and complete the menu choice and seating. If you are unsure ask Guy or Anita.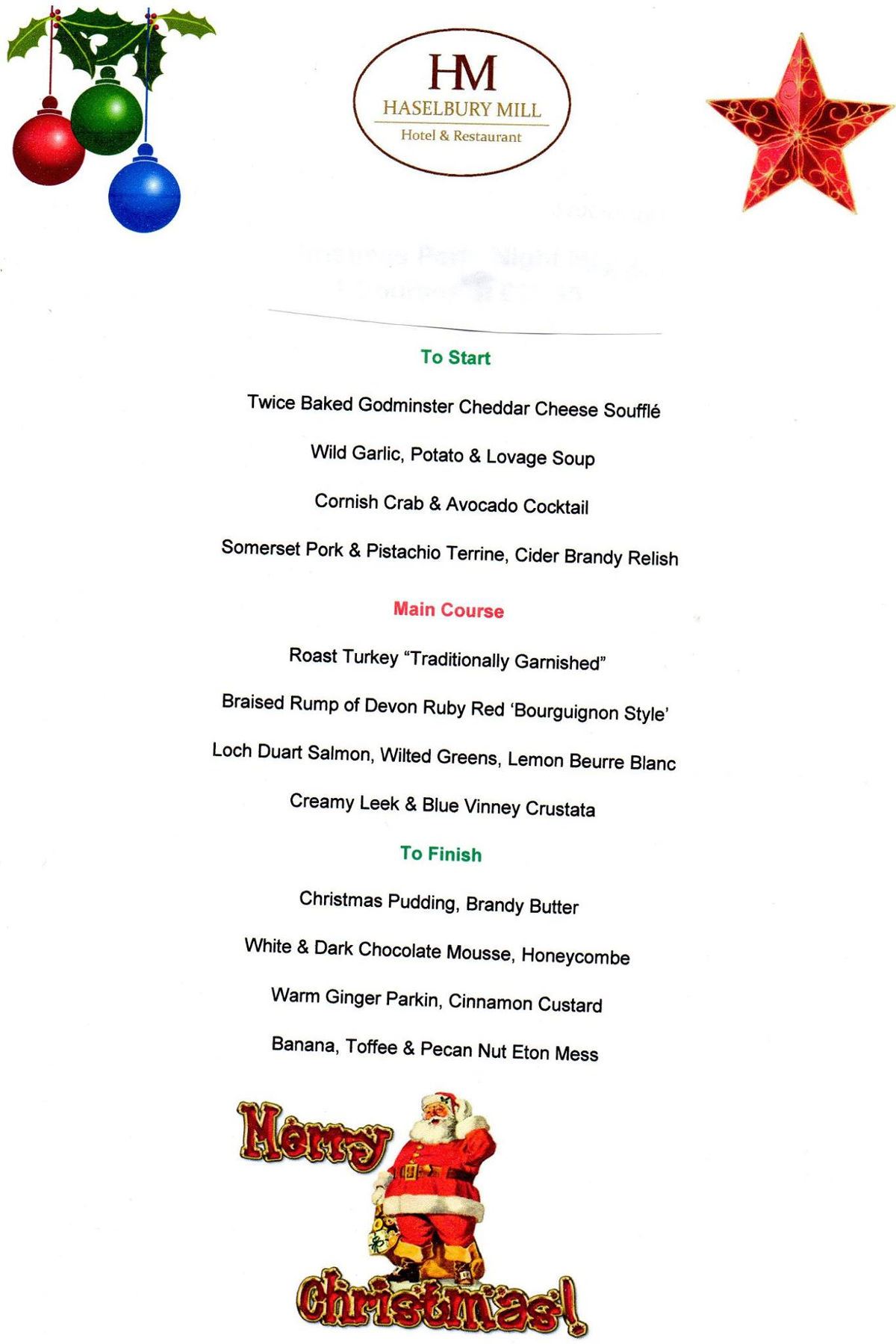 Stoke Gabriel 10K
From Lesley: Lovely 10k (ish) run today. After an extremely loud starter gun, we were off. Along by the river, up steep steps, along a bit, then back down to the river, along a bit more, then inland to the Devon rolling hills of rocky/slippy lanes, woodland and fields. Fantastic views of the countryside, River Dart, and not forgetting Sharpham House, the local vineyard. Total distance 6.75 miles but we were rewarded with a bacon bap and a glass of cider.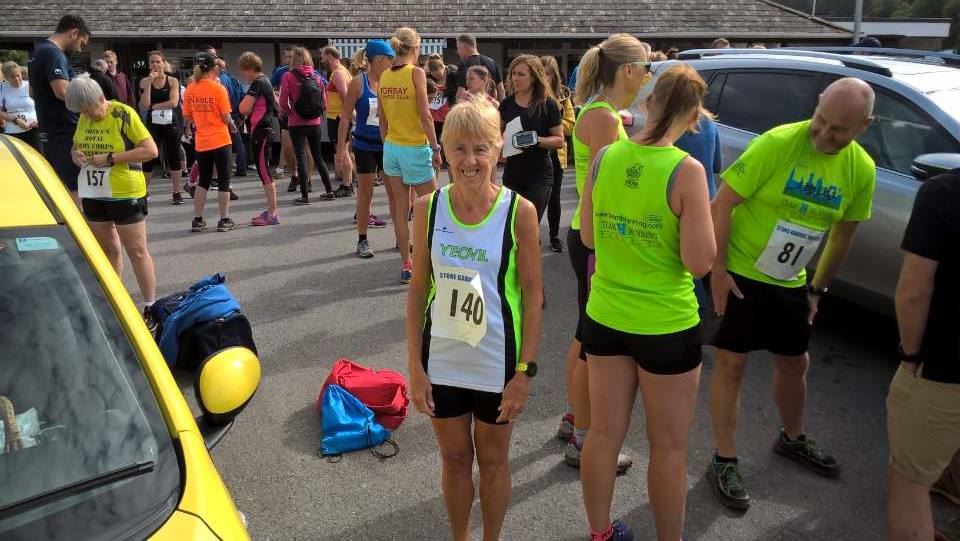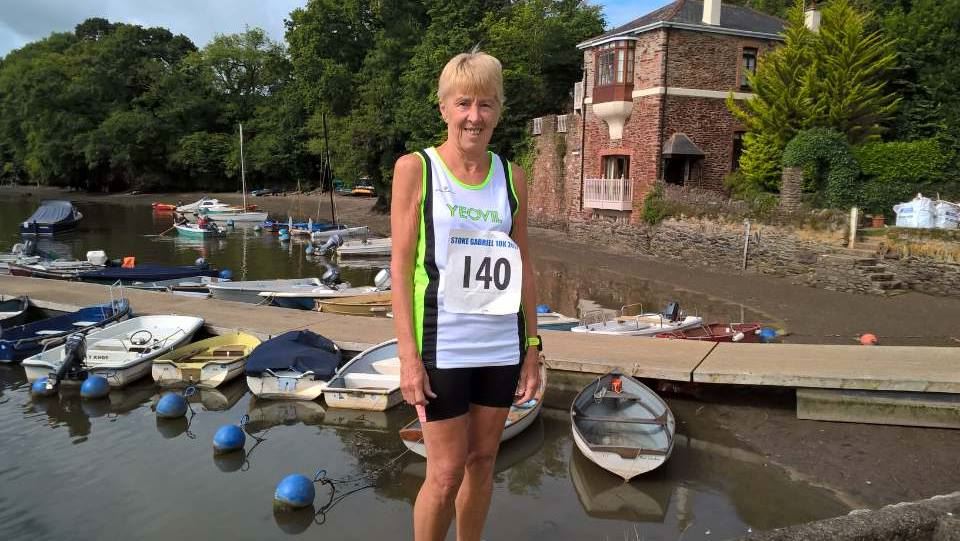 Marks Runs
PUB RUN – OVER STRATTON (3rd August 2017)
Gareth led tonight. We set off from the pub in a very fine drizzle running south. Turning left and running past Lower Stratton we headed towards Wigborough. A right turn off-road and we were running along the River Parrett Trail. Potatoes growing to the right, and a wet wooden foot bridge ahead. We reached a field with old cows and then one with sheep out in the wet. Before reaching Merriott we turned right and ran along a muddy track called Garstone Lane. We crossed a road and continued along Eggwood lane (another track). A right turn took us onto fields. The path across fields took us into the front garden of a bungalow just outside of Lopen. We ran round the back of the village and up to the Fosse Way Roman road. We continued along the Fosse way which took us up a path into an orchard. A group of rabbits hung around while we re-grouped in the orchard. The path continued, became muddy, and then turned into road again. We were shortly back at Over Stratton. We ran past old petrol pumps, down the road back to the pub. 5.2 miles at a quick pace and mostly off-road was good. Thanks Gareth and All. The photo is of one of the other groups running tonight, and I know not where they went.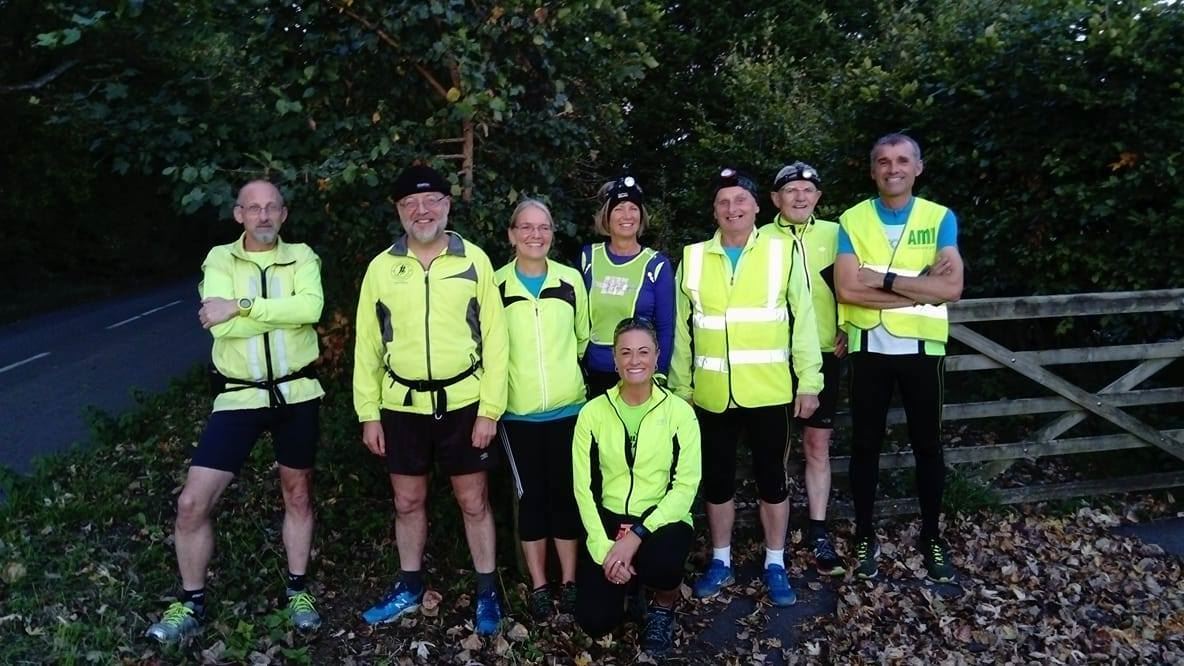 Released On 6th Aug 2017