Not Many Races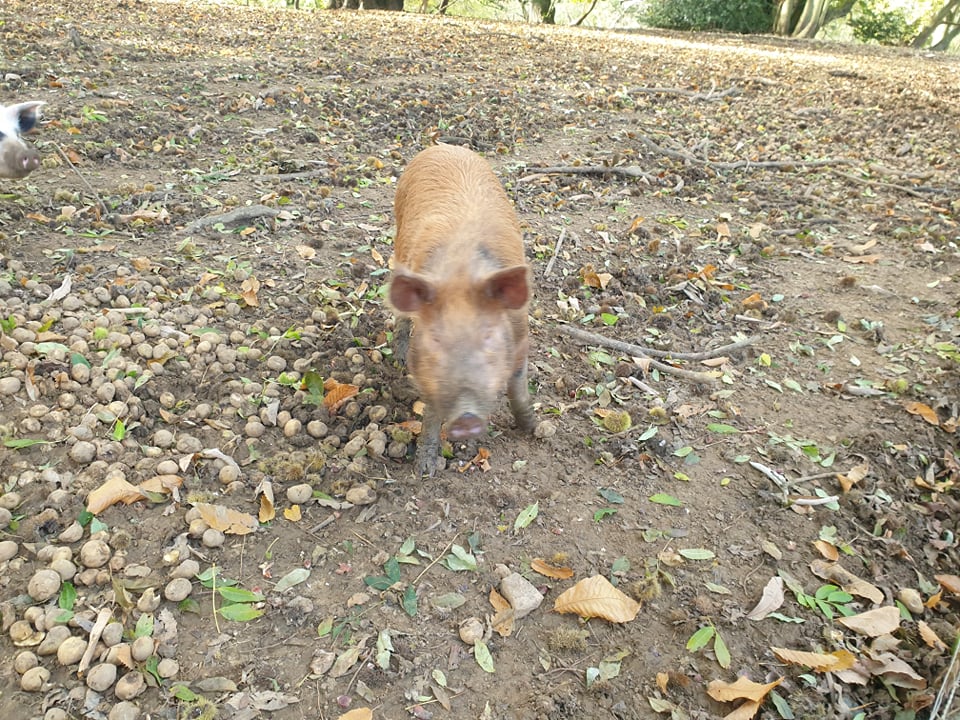 Dinner Night
From Anita: Please can those that wish to attend the club (non) awards night on 26/11/21 at the Haselbury Mill please pay and let me know your menu choices by Sunday 14/11/21
Dorchester 10k
From Jeanette: Dorchester 10k complete. Long time since I ran 6 miles and the wind up poundbury was awful. But I turned up and finished. Well done to Kate Gowers even though I couldn't catch up with you . Thank you Nicholas Bowles for coming with me.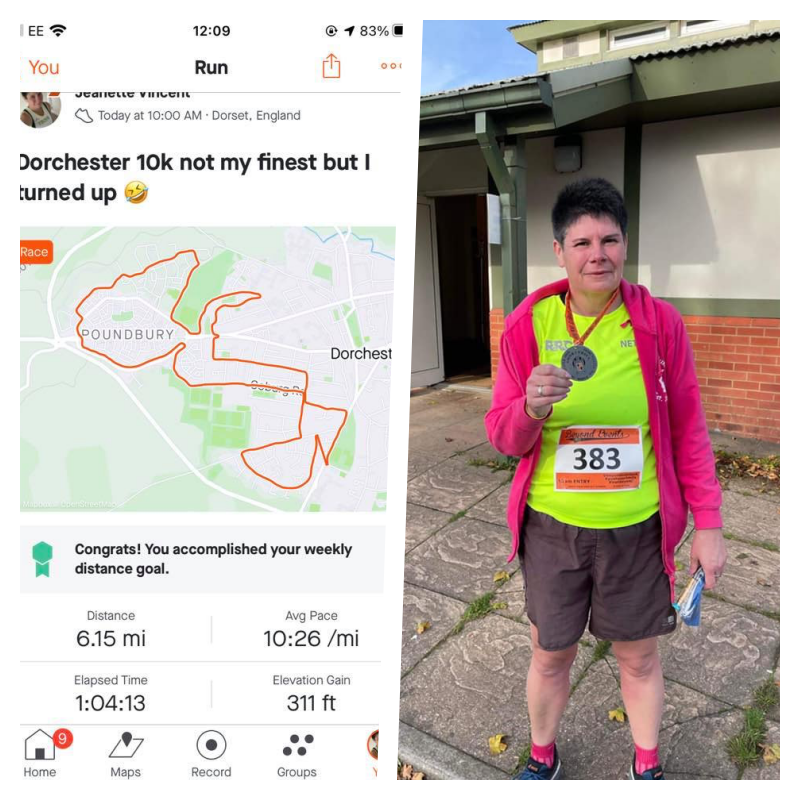 Sunday Runs
From Jo: Lovely Sunny Sunday morning long run. Bumped into Marathon Mike along the way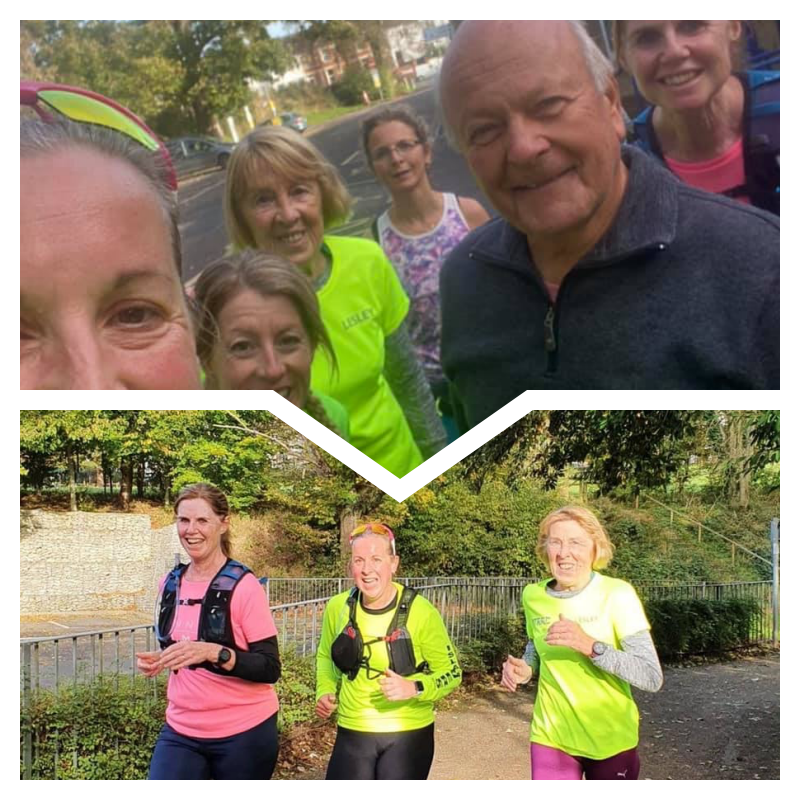 From Me: The mud crew met at Cavity Trays for a trail run up to Ham Hill and a bit of the Monty route to meet the Pigs. We had a stop at our bench, when we got to the Bench there were two men sat on it is Mags asked them to move so we could take the photograph and then asked one to take the phot. A great run on a lovely sunny morning.
Park Runs
From Diana: A lovely walk with super Kev, Bananaman himself, on Ninesprings Notaparkrun, of course litter picking.Thanks Kev, great chat. The world is now in order and no parking tickets.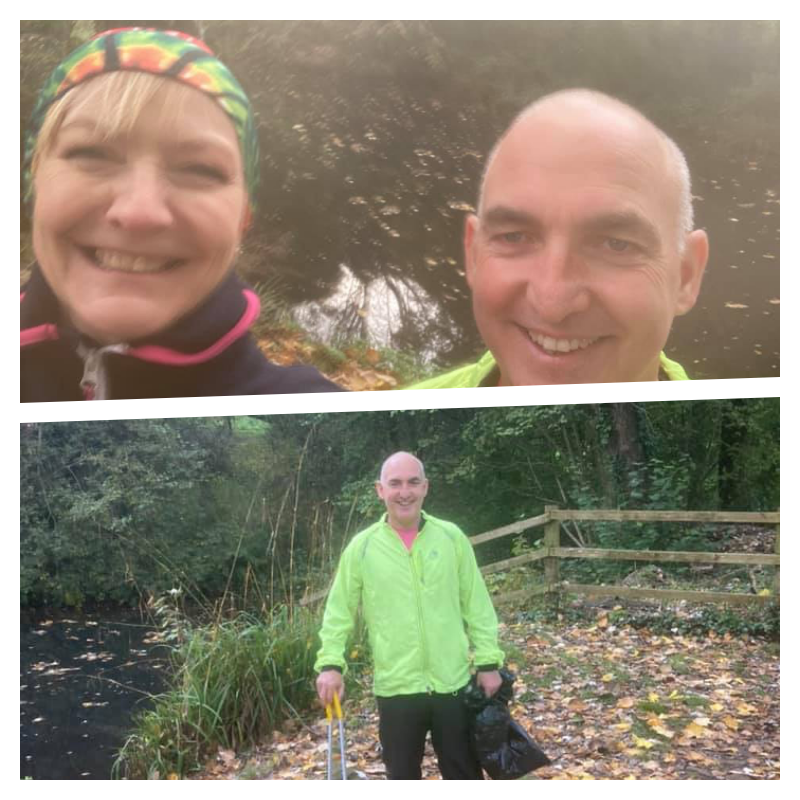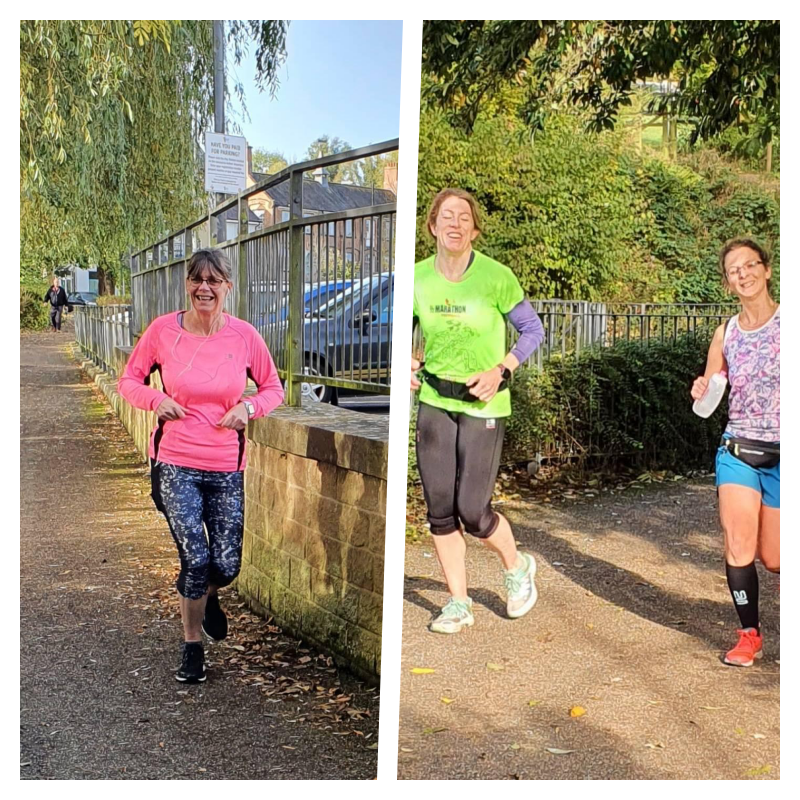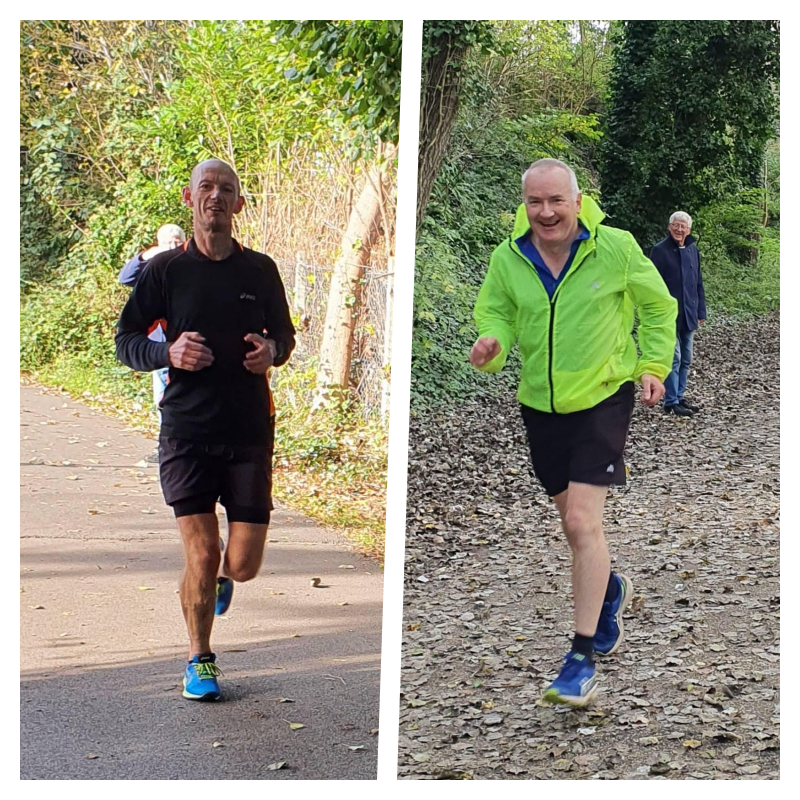 From Jo: Linda Membury & I did The Great Field Parkrun for the first time today. After the first lap we were not sure. After the second lap we changed to, it's ok & by the 3rd lab we were yes we like this one & would definitely come back . Great to see Jeff Watson Richard Clayton & Jeanette Vincent out running this one as well.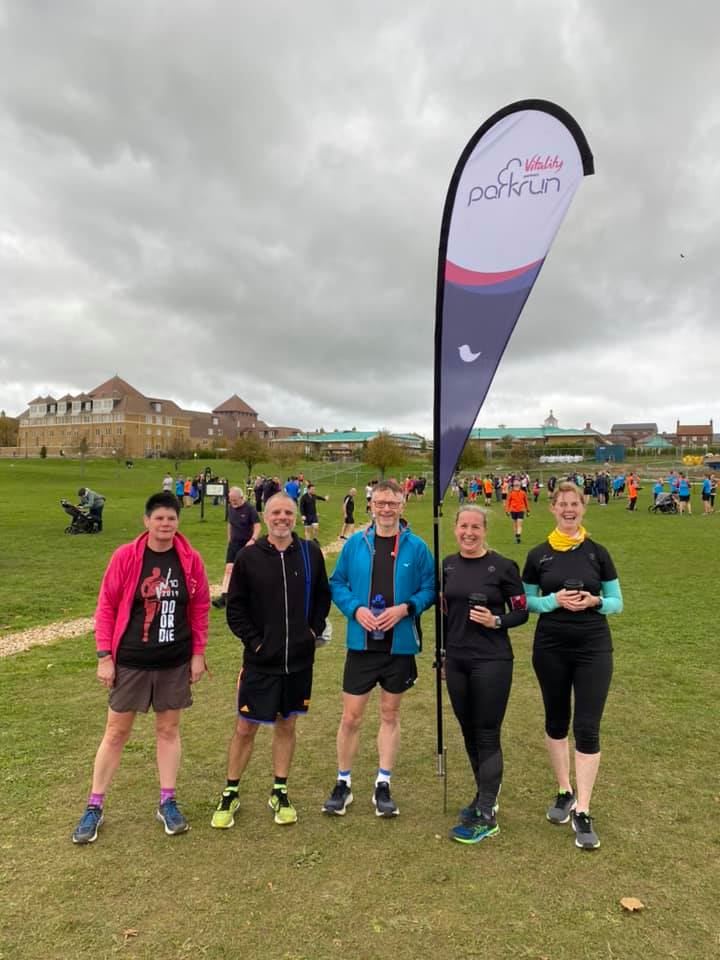 From Lesley: Parkrun tourism today at Seaton with Tony. The only other YTRRC was Kevin Stenner. Pebble section hard going ad was the headwind. Good cafe after for coffee and cheese scone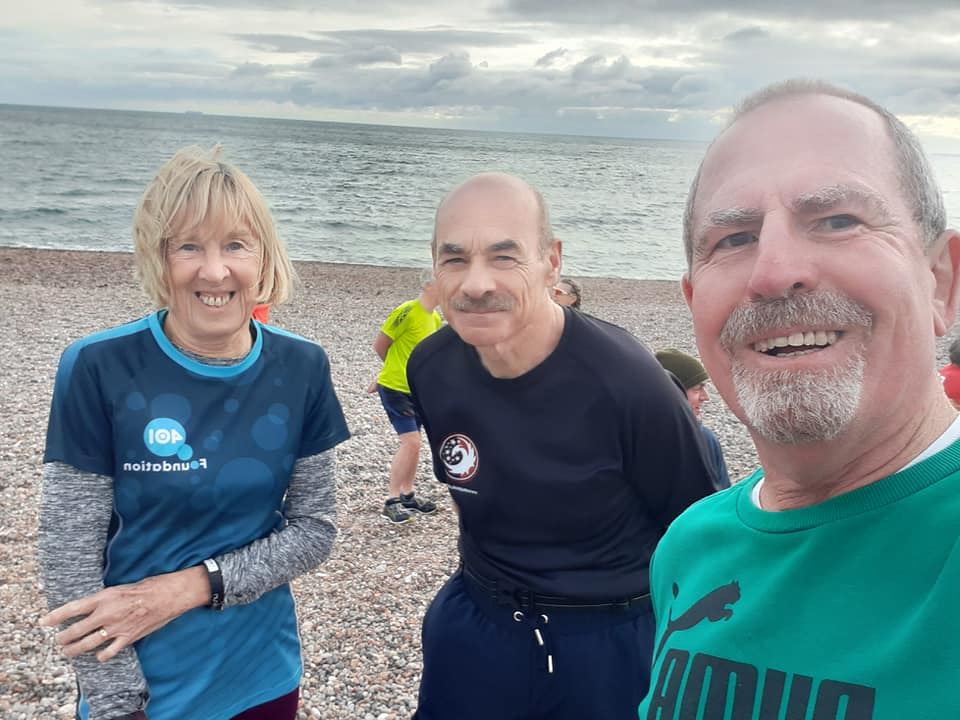 From Ali: Park Run tourists today at Blandford. Bumped into Flo. Really good route followed by hot drink and cake at The Ginger Viking cafe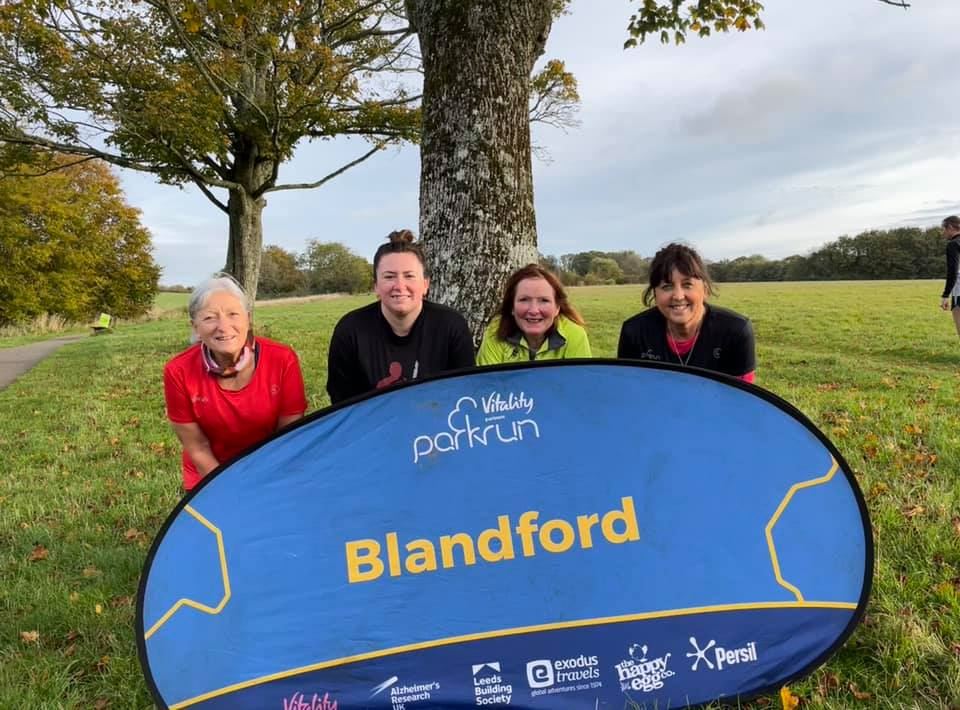 Virtual Running
From Brian: 500 miles reached on my virtual SWCP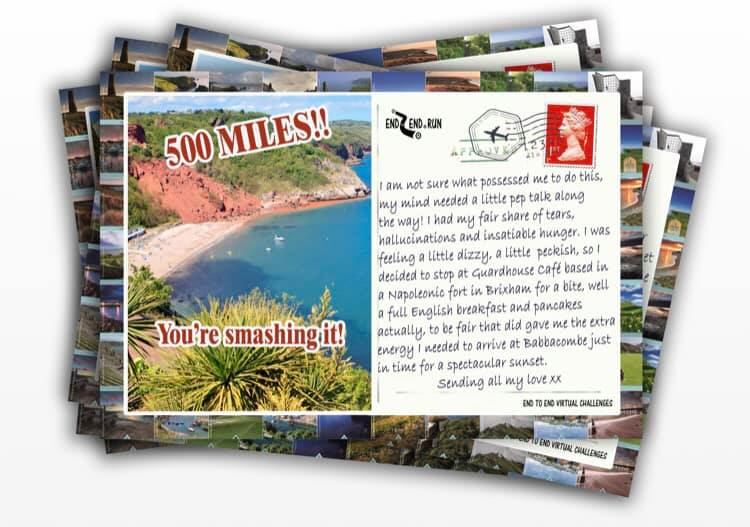 Released On 7th Nov 2021