Night Running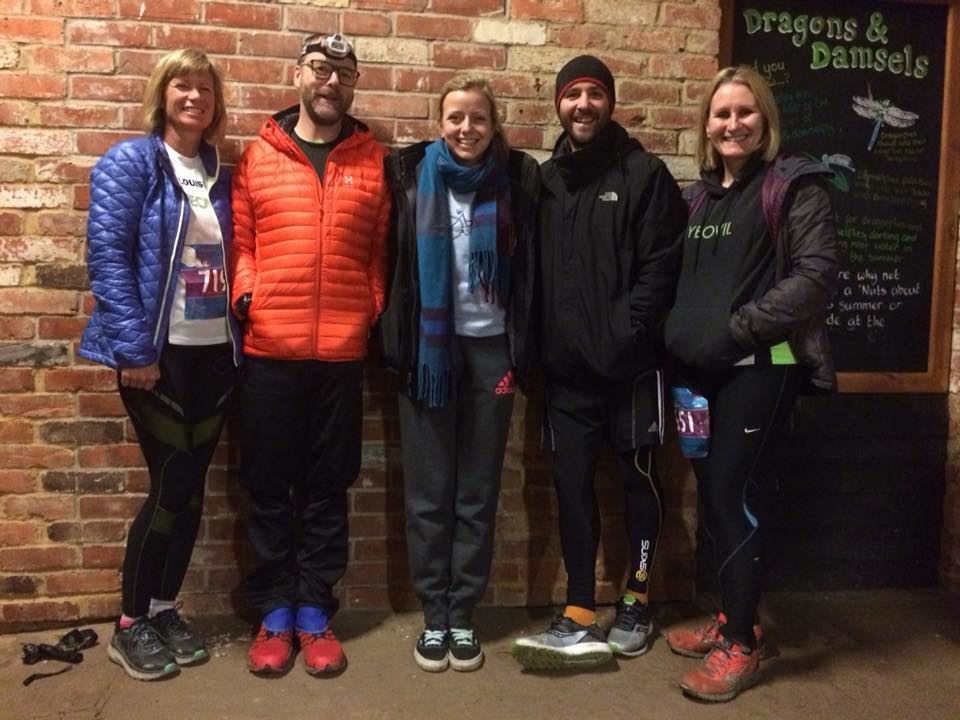 Gloucester Marathon
Well done to Kev Brittle on a 3:15:02 marathon today at Gloucester, sadly his GFA is 3:14.59. Should have gone to Spec Savers. Not sure how Lynne got on, but great running from Kev. No results yet.
Axmouth Challenge
Well done to Rob Adams who was the overall winner of this international race.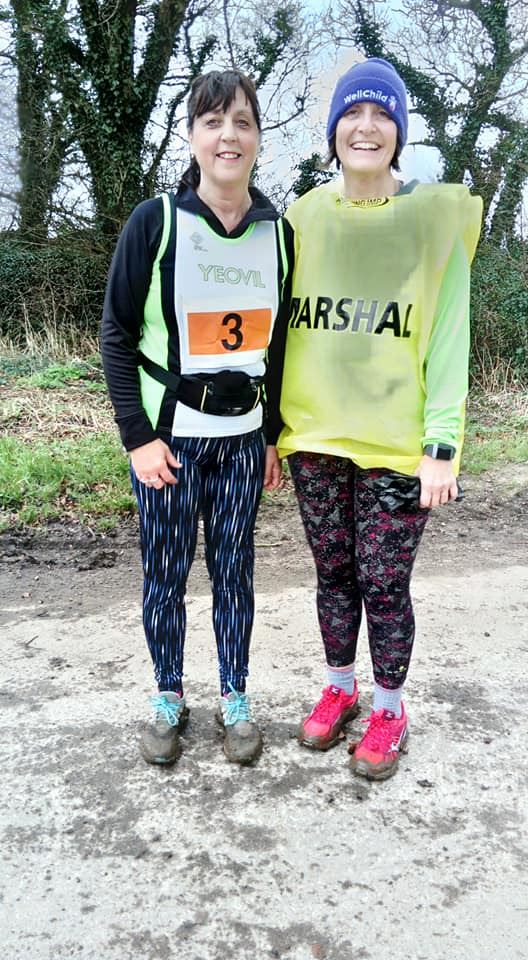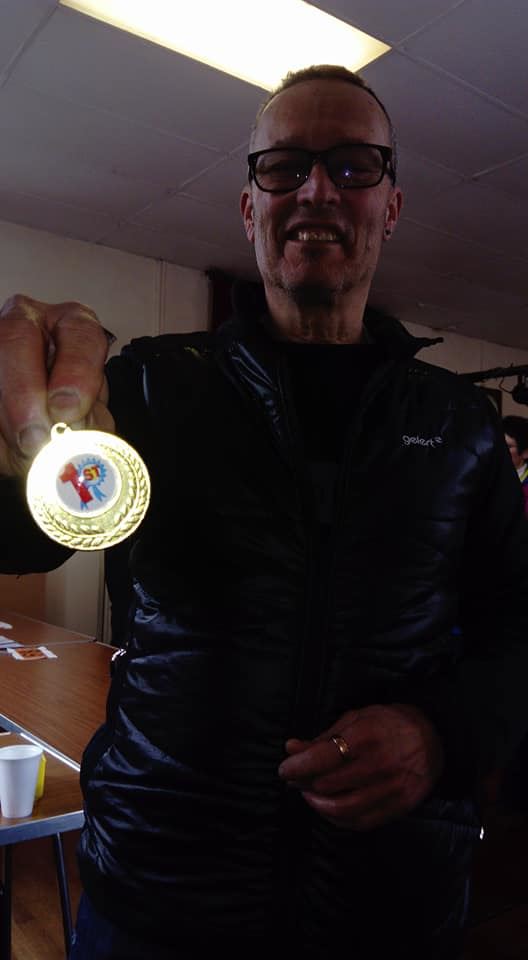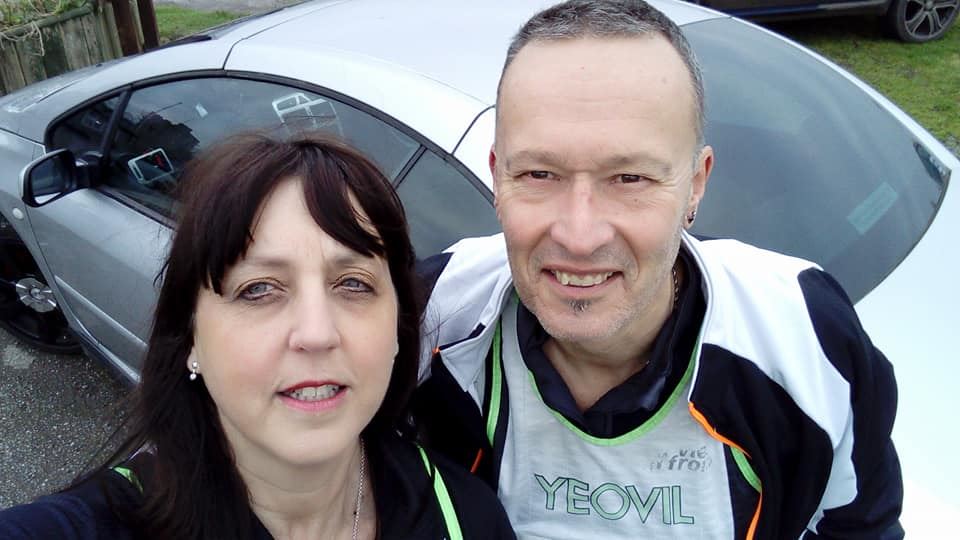 Dark Moor 10 Miler
Dark Moors 10 mile race. Very enjoyable and not too challenging Night race. Unusually for a White Star event there were no big hills, a bit muddy in places but mostly wide gravel paths through the woods. Would highly recommend for anyone who is a bit nervous about doing a night race and there is a 5 mile option as well. Darren Atyeo was 1st male for the club and Stephanie 1st female accompanied by Richard Howes, Anita and I ran it all together and were pleasantly surprised with our time of 1.45.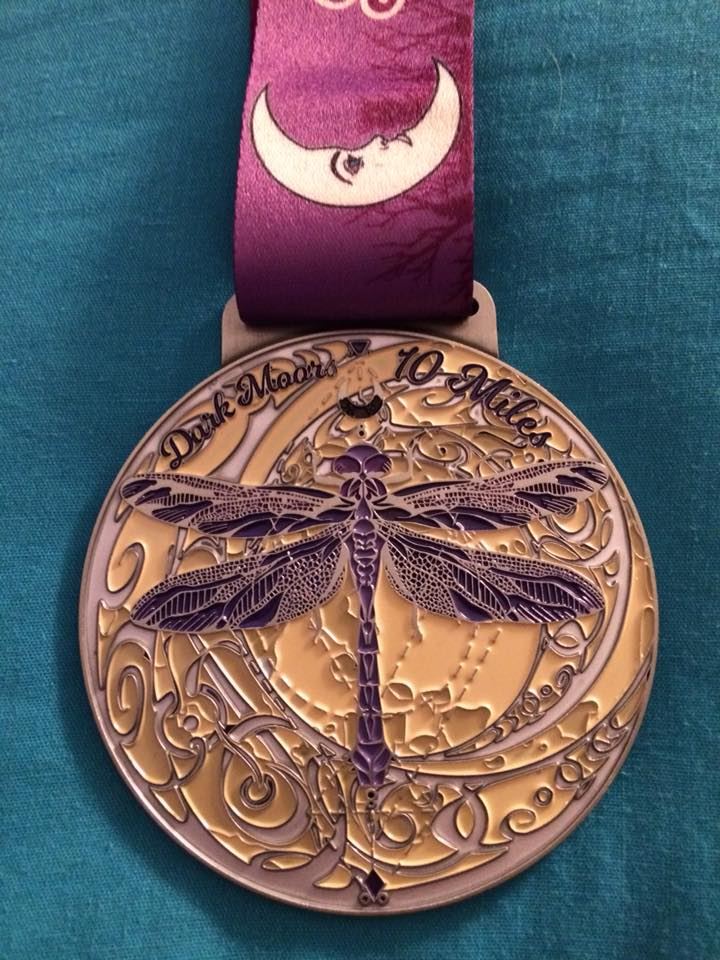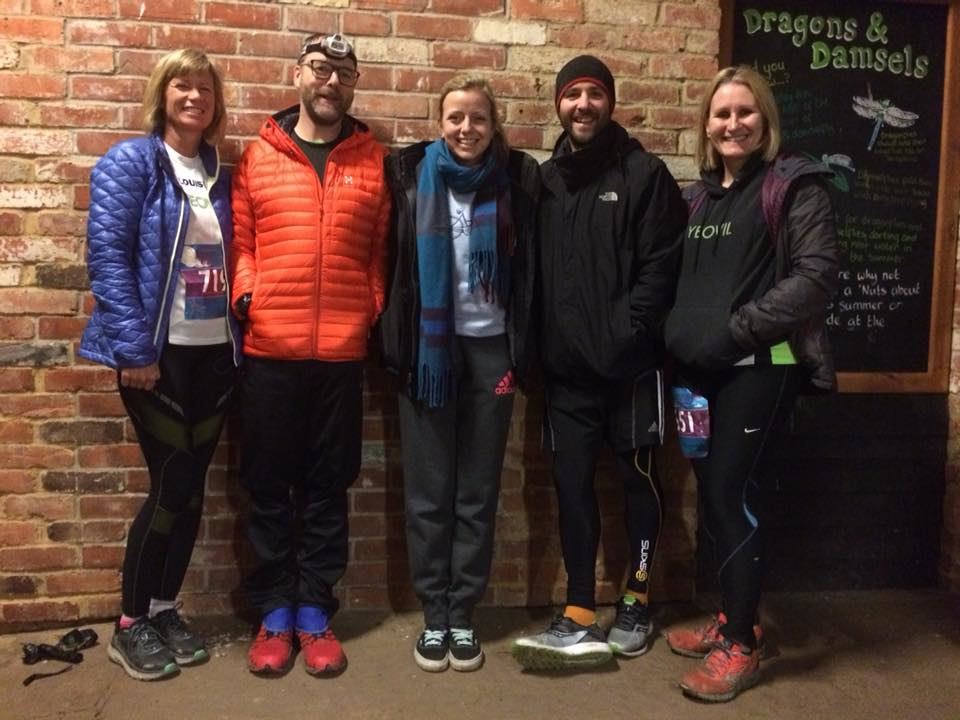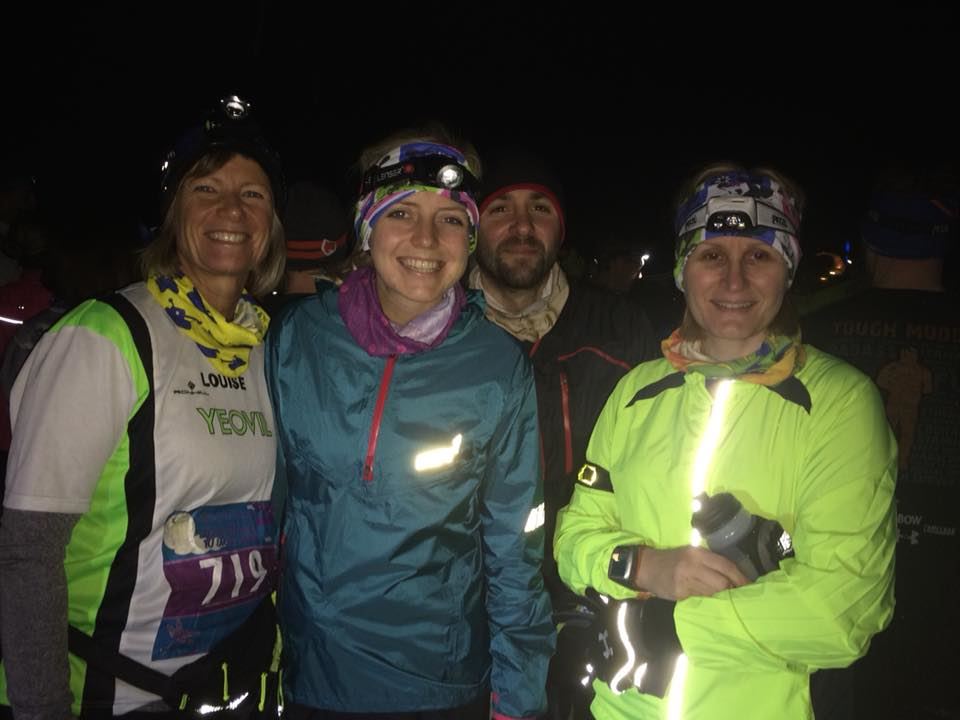 Park Run News
Not that many this week, with the local one up at Ham Hill, Salisbury and one at Seaton.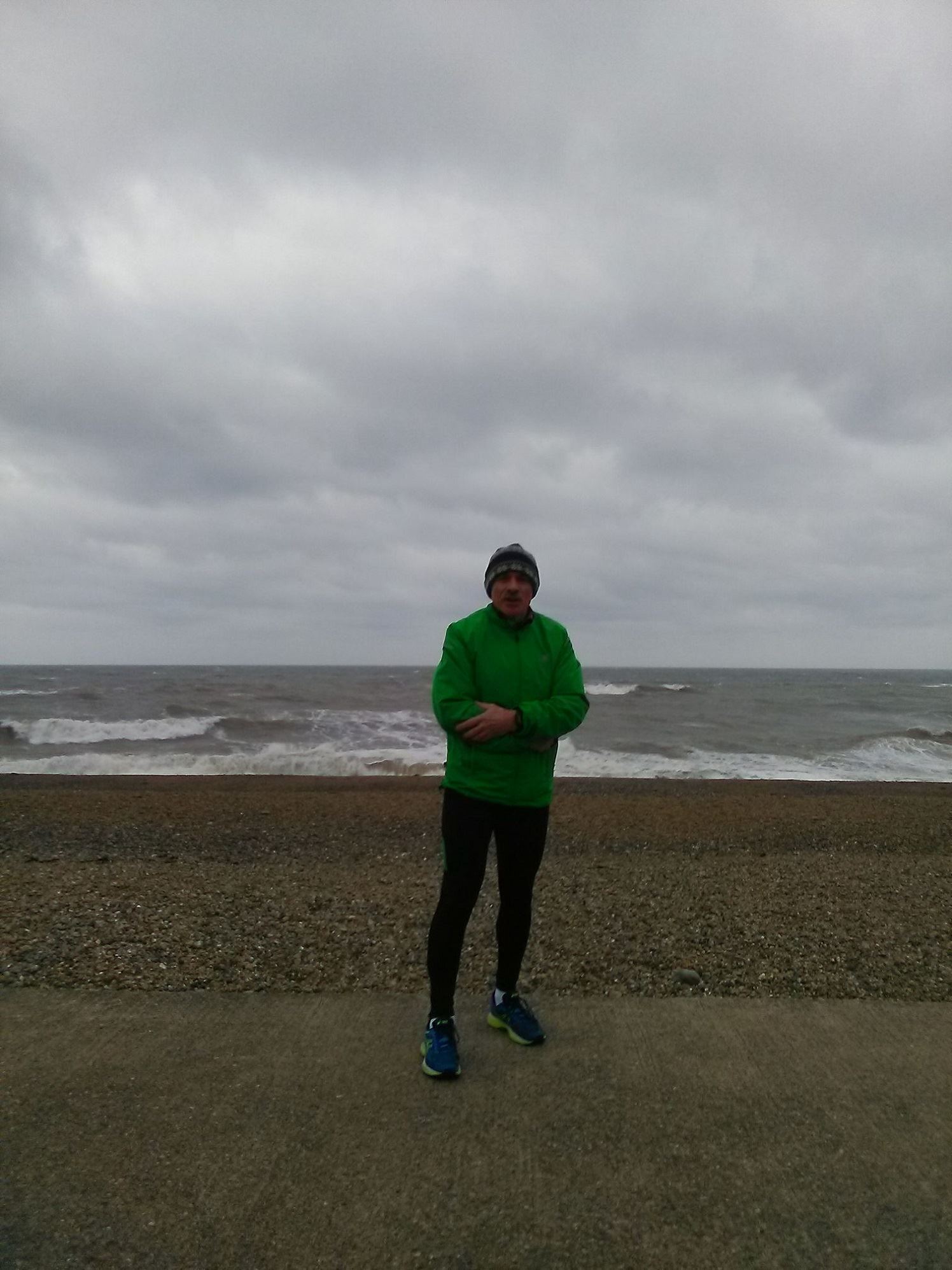 Very windy conditions running right next to the sea at the Seaton Parkrun today.
North Dorset Village Marathon
From Catherine: North Dorset Villages Marathon and Relay is celebrating it's the 10th Birthday in 2018. It's Sunday 6th May. Who is interested in forming a relay team. Each leg is around 10K (some slightly more, some slightly less). Four to a team.
Club Night Out
From Anita: Just wondering if anyone is interested in an evening out? Last Friday of January (26th) meet up at the 'Cow and Apple' in town, for food (if you want) and a few drinks. Could be after track if you like.
Mark's Runs
PUB RUN – DONYATT (11th January 2018)
Simon led quite a big group tonight. From the pub we took the usual route going left down to the disused railway line at Donyatt Holt. We ran south along the line then followed lanes and tracks up to Peasmarsh farm. We crossed over the main road and ran up a long gentle incline (Chilworthy Lane). At the top we stopped then went left and left again. Cold induced condensation on my glasses, and the absence of moonlight tonight, made the visibility very poor. My head torch was inadequate even with new batteries. It was pitch black out there. Guided by the light from Steve's head torch and Lindsay's head torch, I manage to continue and get round. We ran to Clayhanger Bottom and came out on the main road near the Mill. We continued south, crossed over, and ran down a lane back to the disused railway line. We followed the line north going back to Peasmarsh farm. From here we went back the way we came. The run was 6.7 miles. Thanks Simon and all for another great pub run.
Released On 14th Jan 2018