Nice Training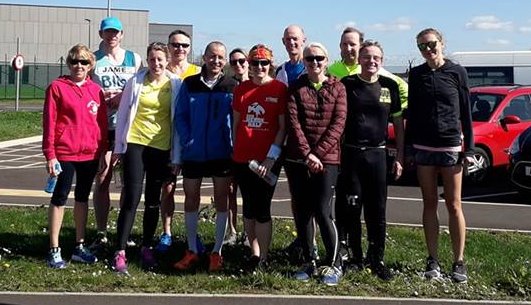 Run Leaders
As you know the Club needs Run Leaders and to find my information on being a Run Leader please see the
Easter Bunny and Sumer 5k Series
Both these are happening in April with the 5k first off to start the Club Organised races. As per normal we need help to make these a great success. Please help us by offering your help on Facebook or message the Race directors, Lindsay (5k) and me (Easter Bunny). The Easter Bunny is now on 480 and will be full by next week. I will be asking for marshals next week for the Easter Monday 22nd April to help.
Cake makers are also needed to help Mel and Denise on all Race Days organised by the Club.
Thanks
Tim's Marathon Training Day
Great turn out for Tim's marathon training session this morning, great weather too☀️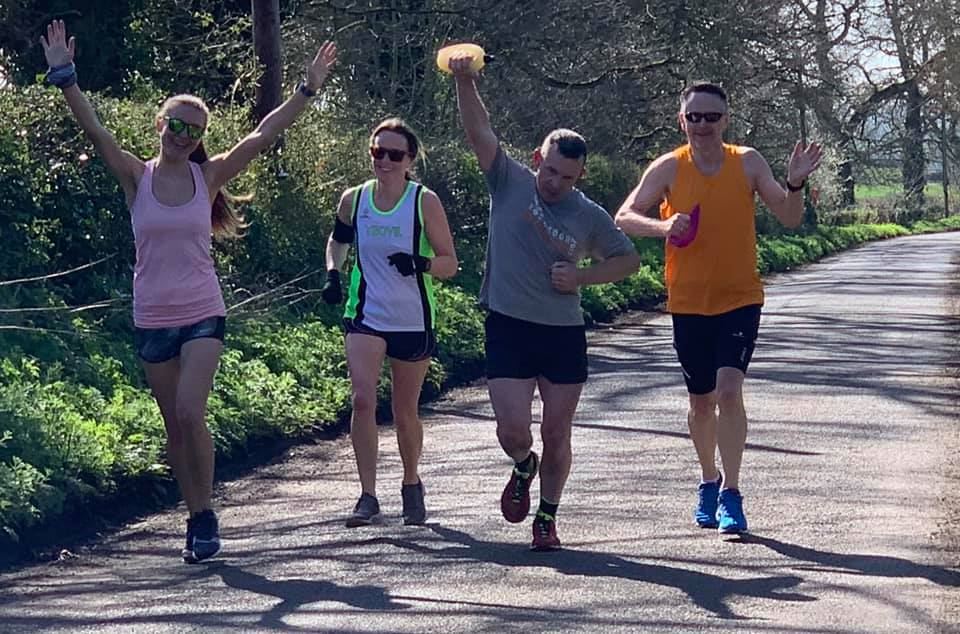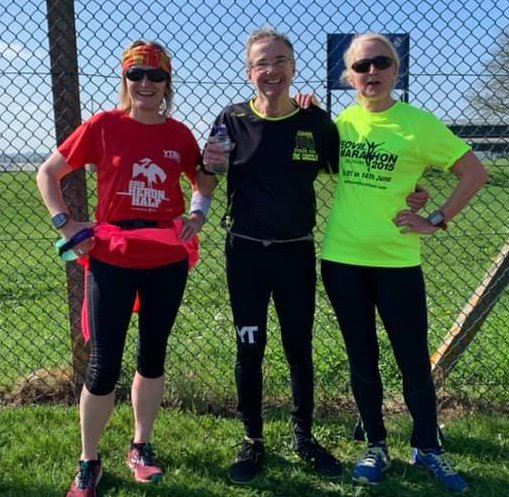 10k Group
Another good turn out for the Saturday 10k Group.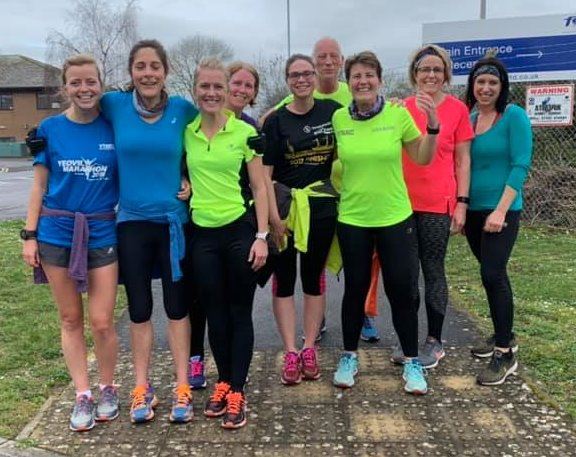 Park Runs
Normal large turn out at Goldenstones Park Run for RoB Adams 100th Park Run.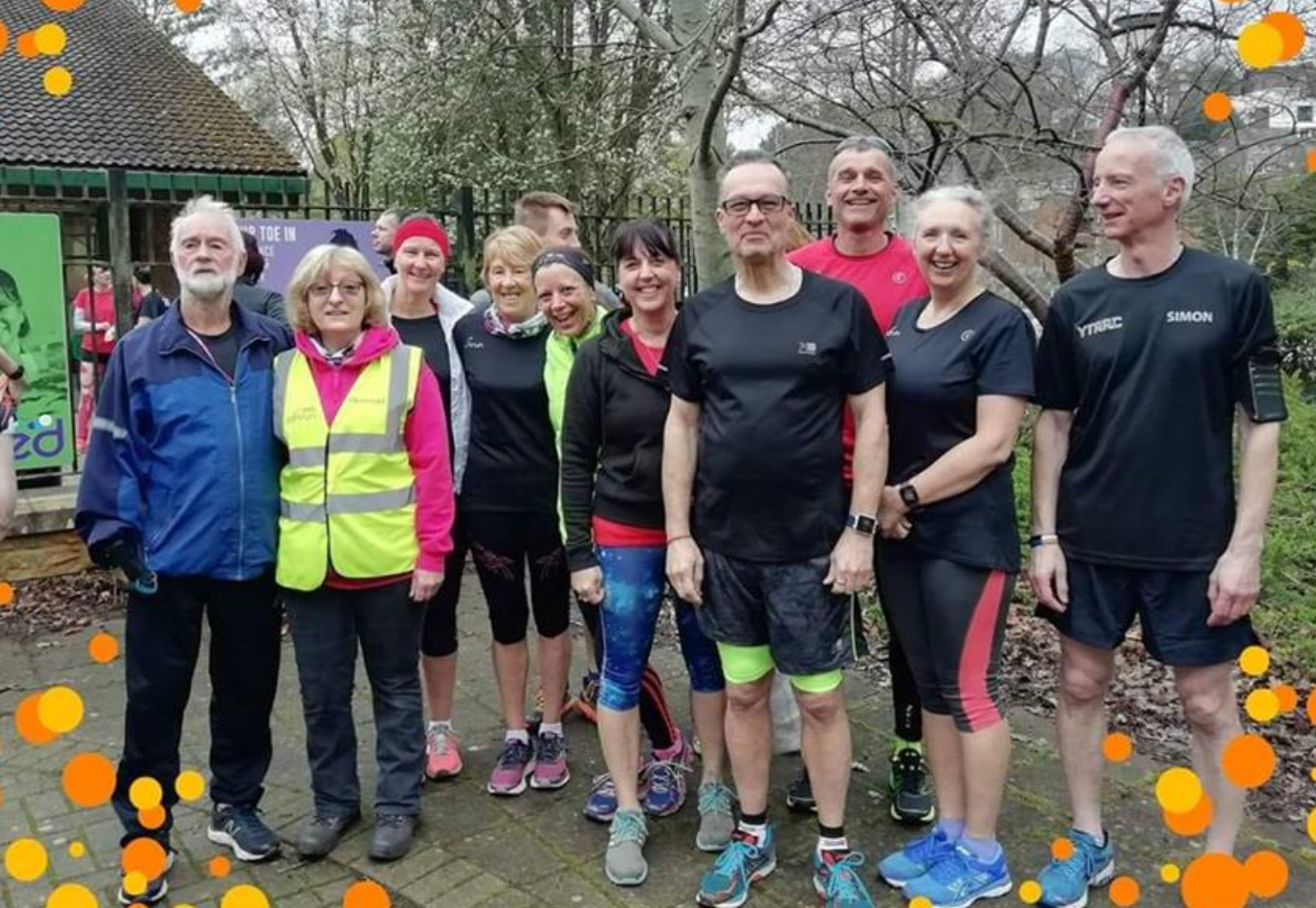 Burnham on Sea Park Run had a few YTRRC runners as well.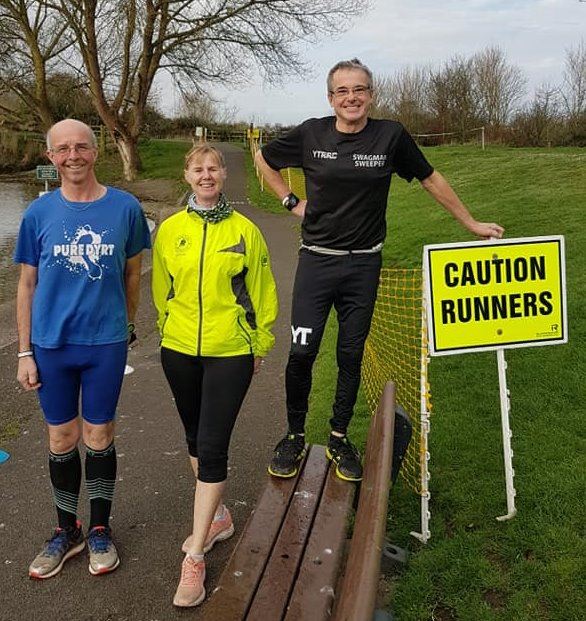 AGM
The AGM is on the 7th May at the Red House, please can you book here so we have a clue on numbers that are attending?
Can you also let Phil know on any dietry requirements. There is also a link to the Committee Jobs and vacancy's that need to fill.
Yeovil Half
As normal I would like to get a Club Group photograph by the start as like the group facebook picture. You do not have to be running the half to get in the picture. If possible in Club Vests (Green and White), met there about 8:30 for the phot at 8:40.
Marks Runs
PUB RUN – GALHAMPTON (21ST March 2019)
The middle group tonight comprised of J.C. Holli, Kirsty, Casper, myself, and Sue leading from the back. There was also a faster group of four, and Phil running alone. Sue's route was a repeat of the run carried out on the 25th of October last year. This time without the error. We left the pub, ran through the village and headed towards North Cadbury. Turning left we ran along Corkscrew Lane. Before full darkness, with the atmosphere of the hedges and trees, we were running through Sleepy Hollow terrain. This was interrupted occasionally by strong farmyard smells. We encountered water on the road at Woolston. Before reaching the A303 we turned left. The atmosphere of the trees was dramatic before full darkness fell. A tractor passed from ahead leaving a strong smell of silage. We turned left and ran down into Yarlington. We passed the pub then ran narrow dark muddy lanes back to Galhampton. We passed the Manor House, and the Prisoner style Stone Balls sitting on the grass triangle. I think the run was just over 6 miles, and done at a fast pace. Thanks all great run. The pub food tonight was exceptional.
Released On 22nd Mar 2019