Nice to Have the Sun Back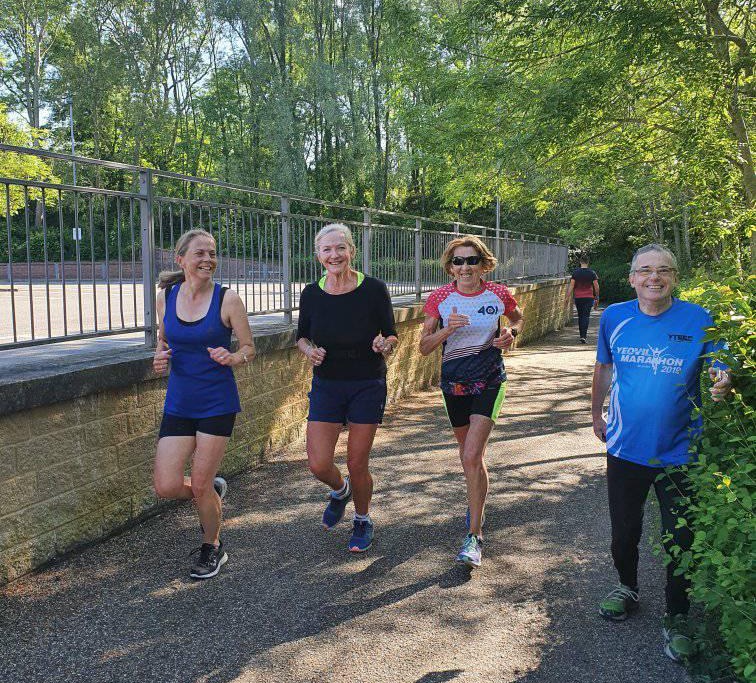 Facebook
From The Committee: Our YTRRC Facebook site exists to allow members to post and communicate about our various running plans, activities and achievements etc.
We welcome the support of all members as well as any constructive criticism. Questions should be emailed to our club secretary to be discussed by your committee.
However personal insults or threats cannot be permitted and any members posting these would be removed from the group.
The AGM is still work in progress and we are waiting to see if the Football Club will let us use the Stands, the Football Club has Parking for everyone on site and there a fair few Club members that can walk there as well. The kind offer to use Charles Garden is another option we will look into but we do not have long to plan. Zoom will also be available (hopefully). If anyone has any questions for the AGM it would help if you can email these to the Club Sec, Angela. If anyone has any questions on the AGM venue please email or message one of the Committee. We will hopefully have an Agenda out next week.
Rocket Race
From Holli: Super tough, hilly and soooo hot! Dehydration was a killer!!! The lie down in the finish pool was most welcome! Well done to Paul Card, Mark Pike and Steve Lye who got 1st, 2nd & 3rd marathon place respectively! #rocketeer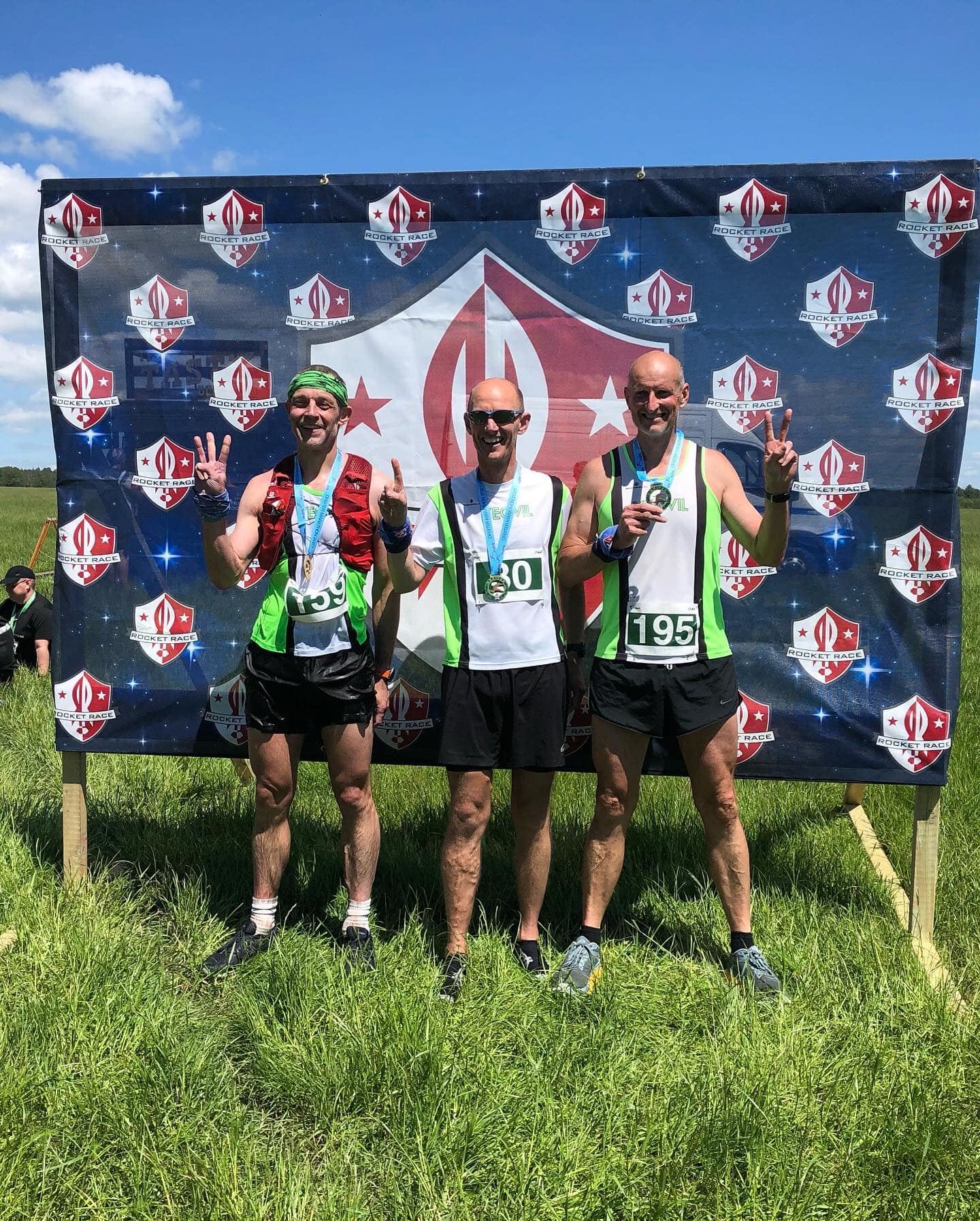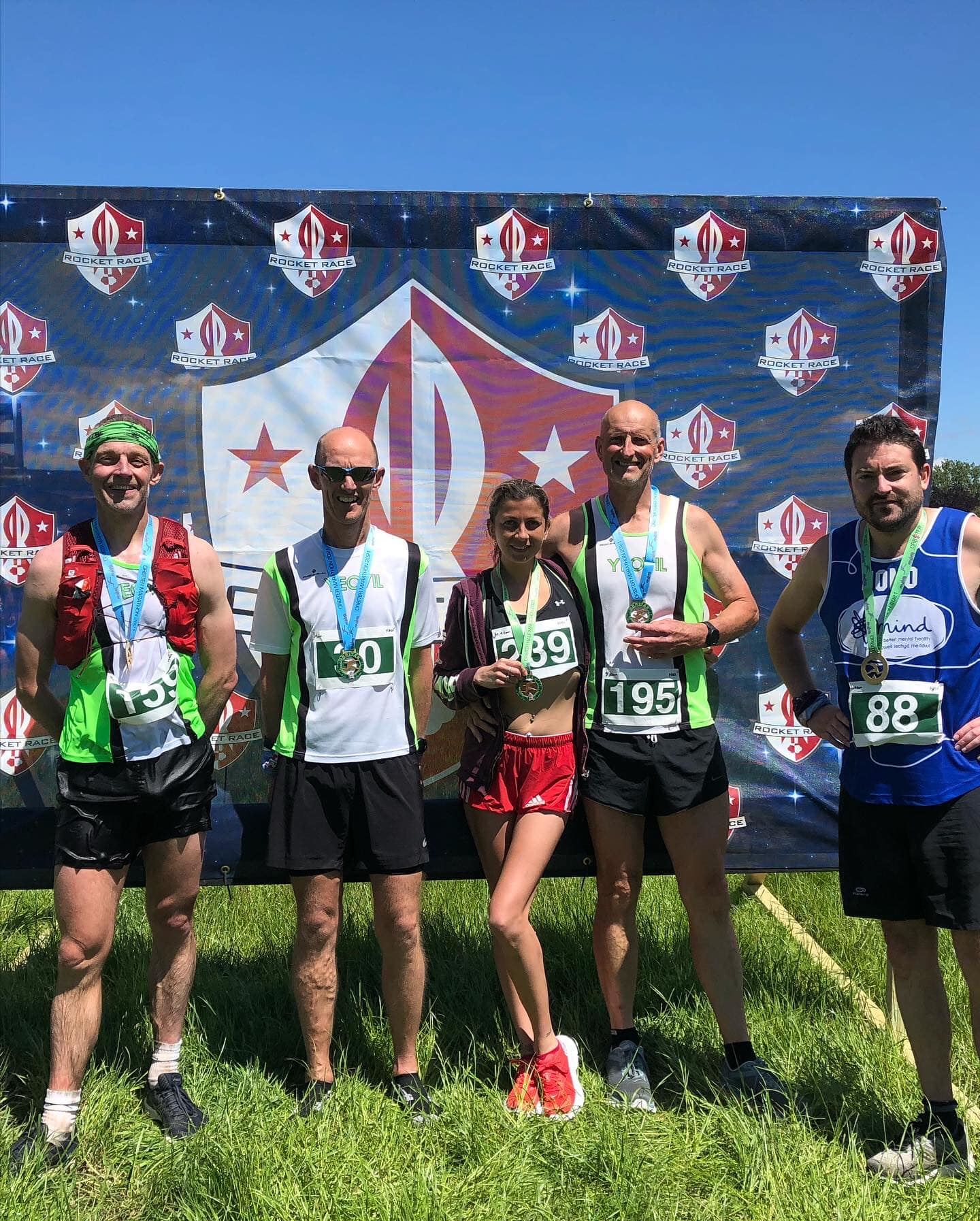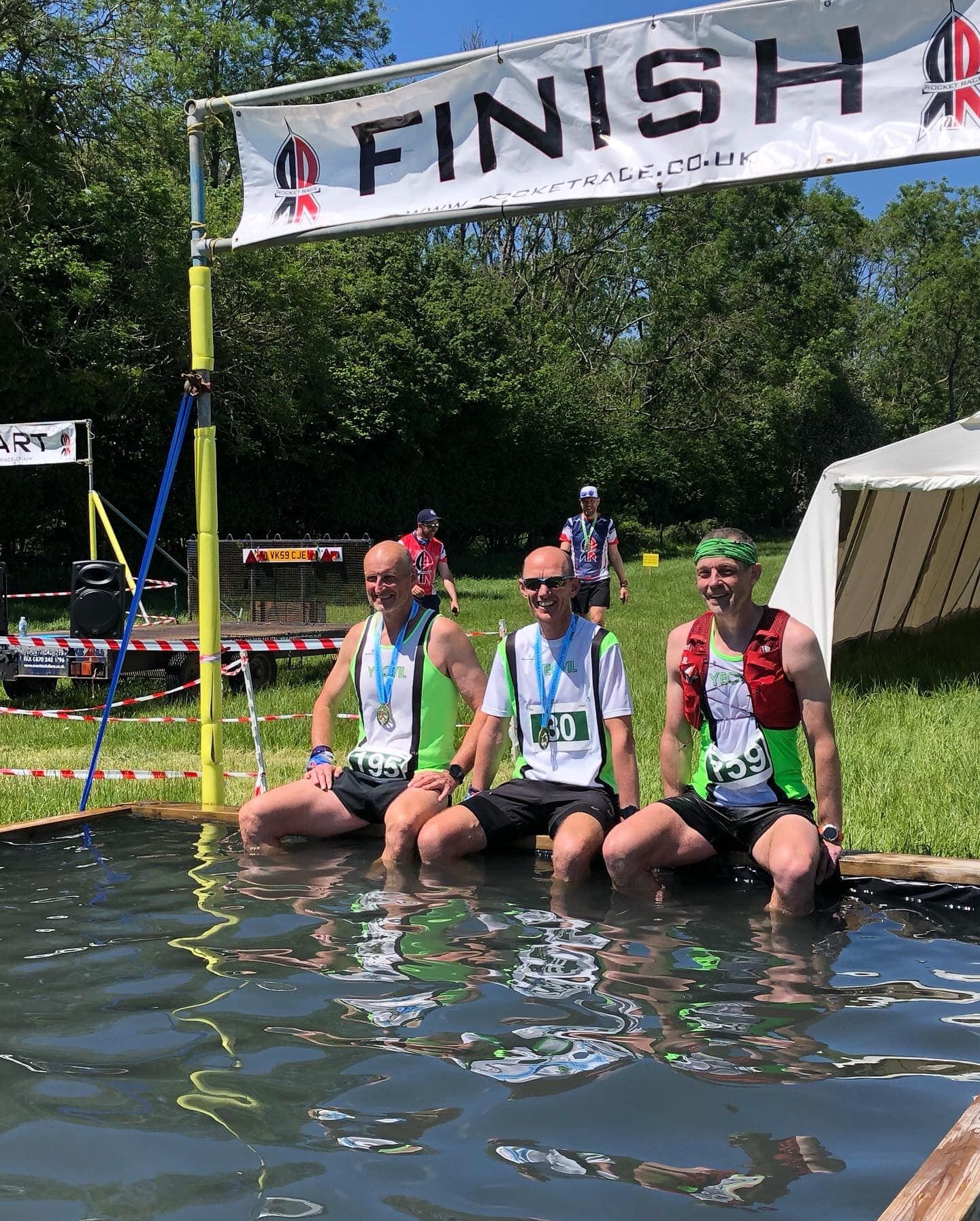 Dartmoor Discovery
Friday had me driving down to Princetown for Saturday's 22nd running of Dartmoor Discovery, it is the longest Road Ultra in UK at 32.5 miles of Hills with very little flat. The Race started at 09:30 with a 6:30 cut off and along the route there were time cut off's at the Half Marathon and Full Marathon points. While the first half was not sunny it was warm but there were plenty of Aid Stations and you could also have your own drinks at certain points. There was plenty of support on the course with so many Running Clubs having vehicles driving through the course. Taunton's Running Club had the most runners as well. Thanks to Cathrine for the support during the race as Luke was also running and for the phots. The Race is run by the Teignbridge Trotters and they as always did a fantastic job with the Pasta Party on Friday Night, Saturday had a Quiz Night and they also provided Breakfast on Sunday Morning for a fiver. Also free photographs as well. Although it is a very tough Race the atmosphere before and after just makes it worth it and as you walk through the Town it is full of runners wearing the Finisher T-Shirt.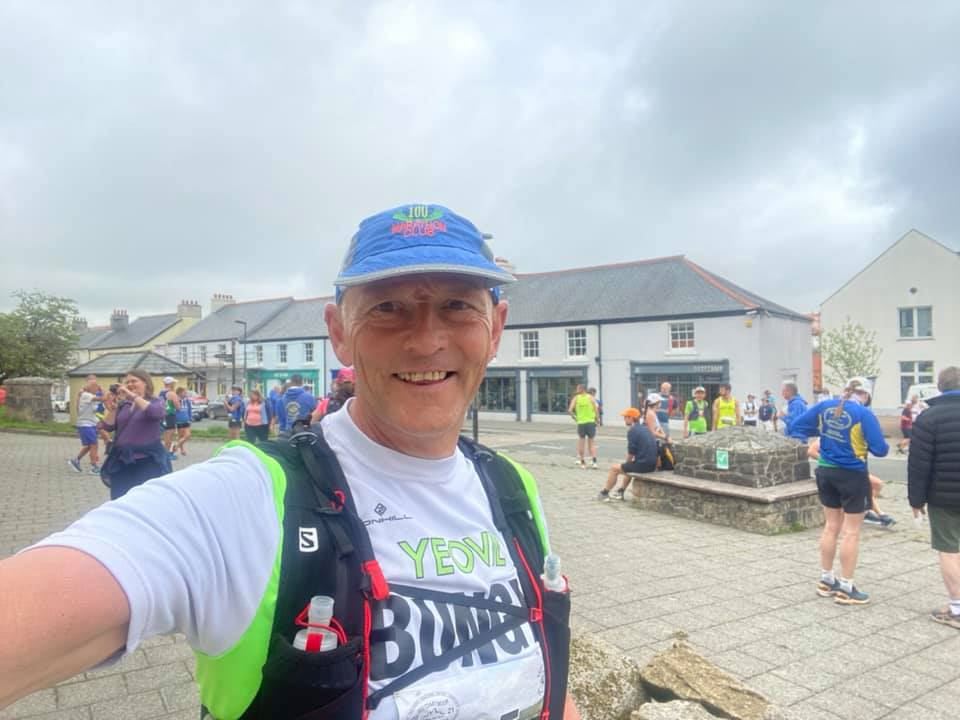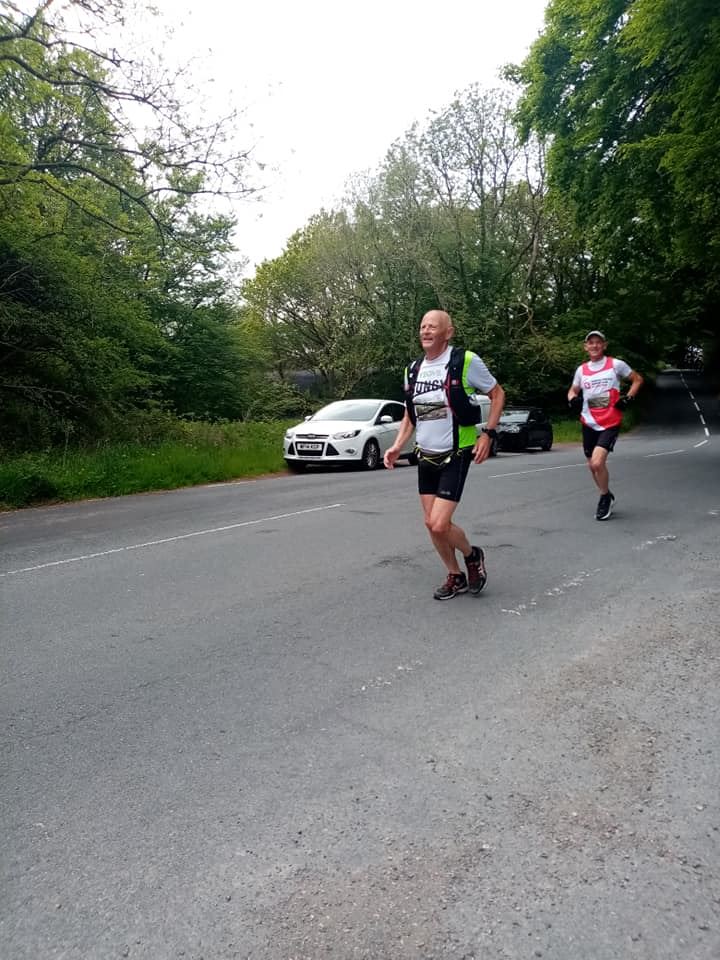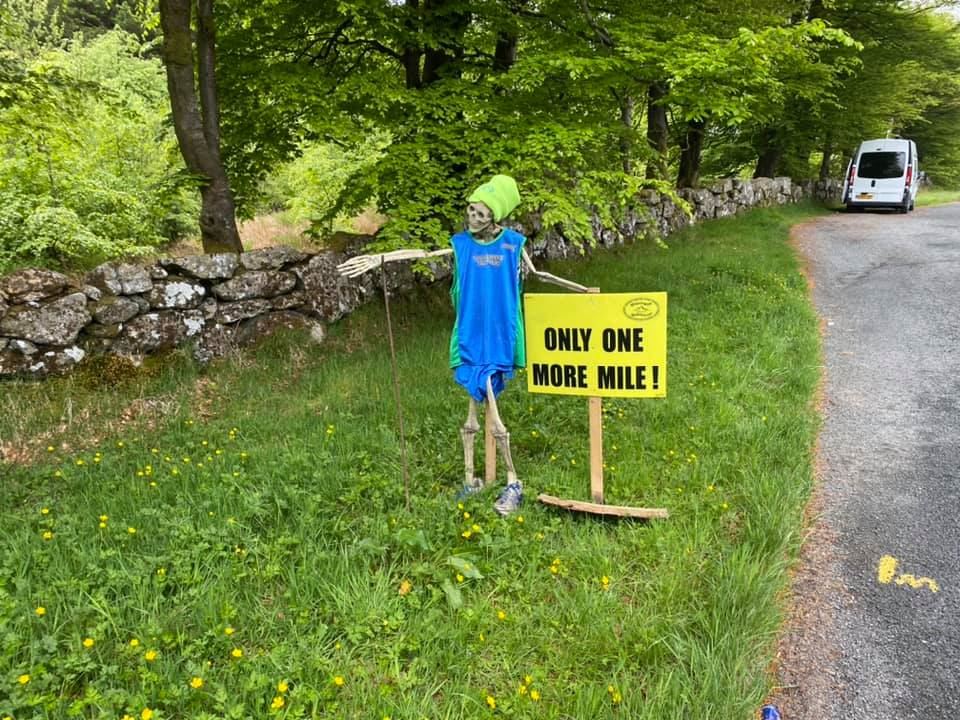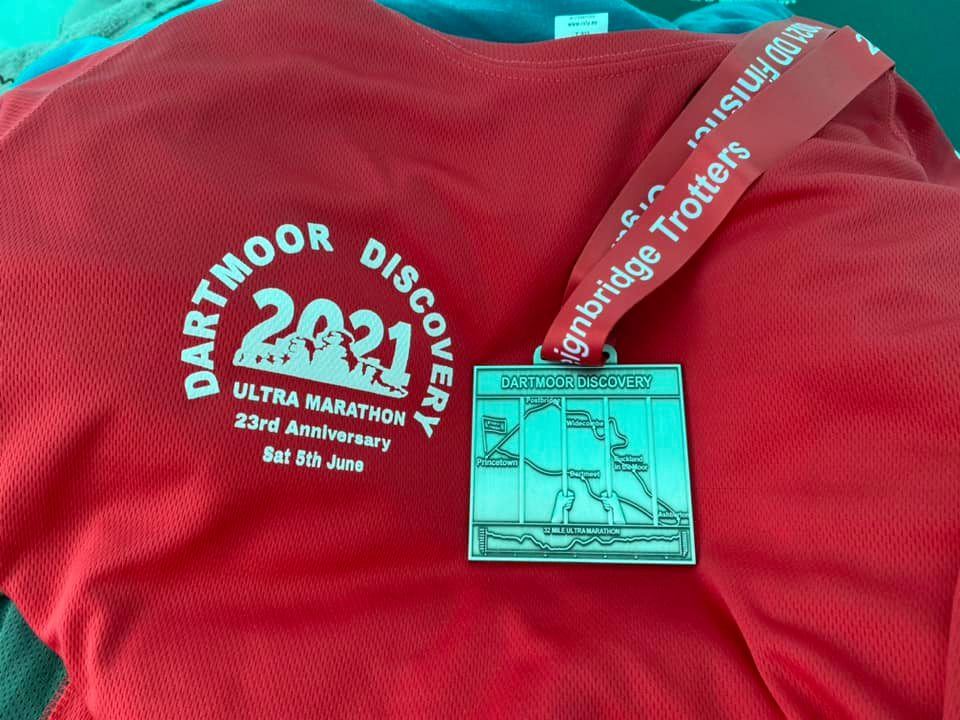 Conquer 24
From Anita: One of my races that had been postponed from last year. Conquer 24 at Powderham Castle. A 12noon start made for an interesting 'when do I eat?' pre-run.
The route was a 5 mile loop and was stunning, the castle grounds and parkland, woods, fields and fantastic views over the river. And lots of trains.
But needed to complete 6 laps to get over marathon distance - 29.5 miles in the end which was plenty as it was a technical course with some killer hills. I even forgot to collect my medal at the end and had to go back for it! #67
This would make a fantastic club weekend trip as there are solo & relay team places, kids races, free camping, live bands and food/drink vendors as well as massage available.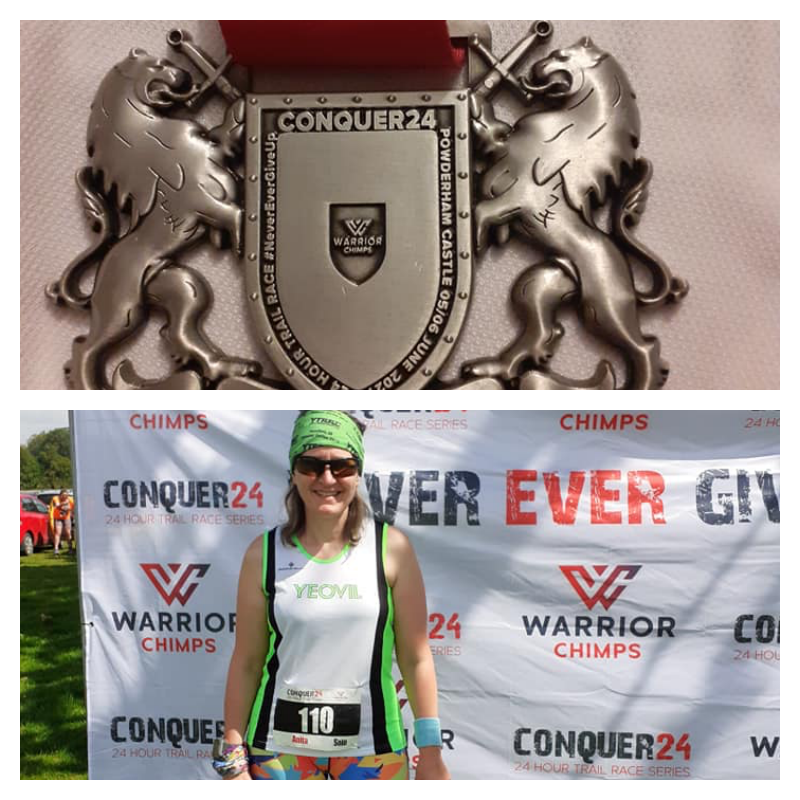 Virtual Running
From Kev: Just a reminder : Next weekend 12th/13th we've got our Gin Queen 10 mile event , which is to commemorate Queens other Birthday and world Gin Day , couldn't resist it with such hard core Gin drinkers in Club . Walk run walk run , run in group with mates , or go for time trial/PB.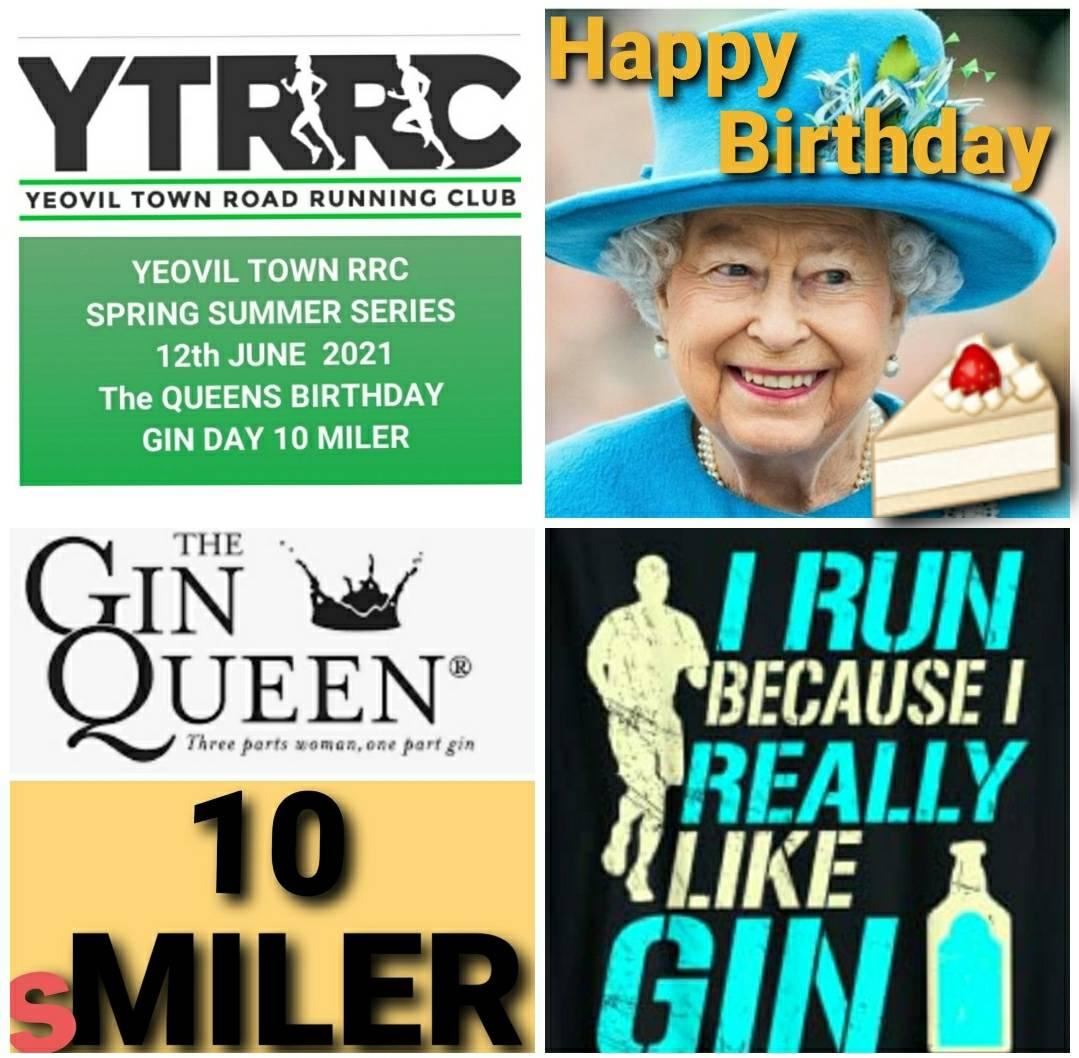 SWCP
From Donna:
SWCP well what a lovely week we are having to get some runs/walks in. I think in the next week or two we will have another finisher will it be Mac, Paul, Sharon or Kate? Bungy Williams was our 1st.
Mac Copping 601.53 28.47
Paul Thomas 586.28 43.72
Sharon Hardy 572.19 57.81
Kate Gowers 566.84 63.16
Sandra Levett 545.15 84.85
Marie Lockwood 527.81 102.19
Linda Membury 509.59 129.41
Sue Mallinson 505.29 124.71
Anita Garrett 491.09 138.91
Adam Hawkins 485.80 144.20
Richard Clayton 475.34 154.66
Louise Ward 464.17 165.83
Donna Reeves 428.81 201.19
Casper Harvey 426.59 203.41
Claire Shucksmith 407.36 222.64
Mel Cox 402.80 227.20
Rachael Gosney 400.85 229.15
Nat Robins 376.58 253.42
Martin Alderman 374.82 255.18
Nichola Chesterton 369.19 260.81
Matt Driver 363.40 266.60
Natasha Turner 349.06 280.94
Shaun Powell 297.63 332.37
Sara Driver 213.95 416.09
Angela Claire, Kat Hurford Lauren Jessica and Tristram nothing extra recorded.
From Matt: The South West Coast Path...motivation or frustration? Comments on a postcard to Bungy Williams, YTRRC, Facebook, Somerset...
While we await your responses, Tristram Clark remains on 100 miles with Lauren Jessica still 95 miles ahead. Sara Driver has had a decent week and moves onto 213 at Godrevy, while Kat Hurford seems to have taken her rest to heart, staying on 289 at Mullion.
Shaun Powell is over the 300 mark and now at 303 is near Ponsongath (?), a little behind Angela Claire who has re-discovered the internet and has logged about 100 miles this week, hence moving up to Mawnan on 320.
Natasha Turner has gone past Pentewan and the halfway point to be on 360 miles, with Matt Driver reaching Menabilly at 371. Martin Alderman could soon be caught as he remains still at Polruan!
Nat Robins is now at the Monkey Sanctuary near No Man's Land (?), just a mile behind Nichola Chesterton who is on 390 and at the Cornish version of Seaton.
Into the 400's we find Mel Cox at 402 and at Queen Aldelaide's Grotto, a lookout from the 18th Century (see Pic).
Then, at the border in Plymouth on 411 is Claire Shucksmith, but at 422 Rachael Gosney is at Wembury and well into Devon!
Casper Harvey remains on 426 at Netton, having been over-taken by Donna Reeves who is now on 431 at Mothecombe on the River Erme.
Louise Ward, is at the lovely Dartmouth on 472, while Adam Hawkins is on the outskirts of Goodrington on 485.
Anita Garrett, fresh from her second vaccination, is on 491 and in Torquay.
Past 500 miles and at Dawlish Warren, is Richard Clayton on 508. Similarly Sue Mallinson has cracked 500 and is now at 519 just across the River Otter from Budleigh Salterton.
Marie Lockwood appears to be on the wrong coast at Weston...ah, no, she turns out to be correct, Weston beach between Salcombe Regis and Weston village!
With less than 100 miles to go, Linda Membury is at Branscombe on 531, while Kate Gowers is on Chesil Beach, Chickerell at 566.
Now we get to the business end...Sharon Hardy has less than 50 miles to go as she's on 582, although her location is Nicademus' Knob, which apparently is a 30feet high pillar on Portland!
Paul Thomas is only a little ahead as he crosses the causeway back to Weymouth on 586 miles - C'mon Paul!
Last to mention is Mark Copping, who is at 620 miles, so just the last ten miles to do, he's at Durlston just outside Swanage and can probably see the finish!
Whoever is next will be the 7th YTRRC finisher after June Moule, Nick Cox, Lesley Nesbitt, Tim Willis, Andrew Holloway, and Bungy Williams.
Well done everyone - keep moving and we'll get there, as long as you remember to log your miles regularly
Released On 6th Jun 2021