Make the most on Tuesday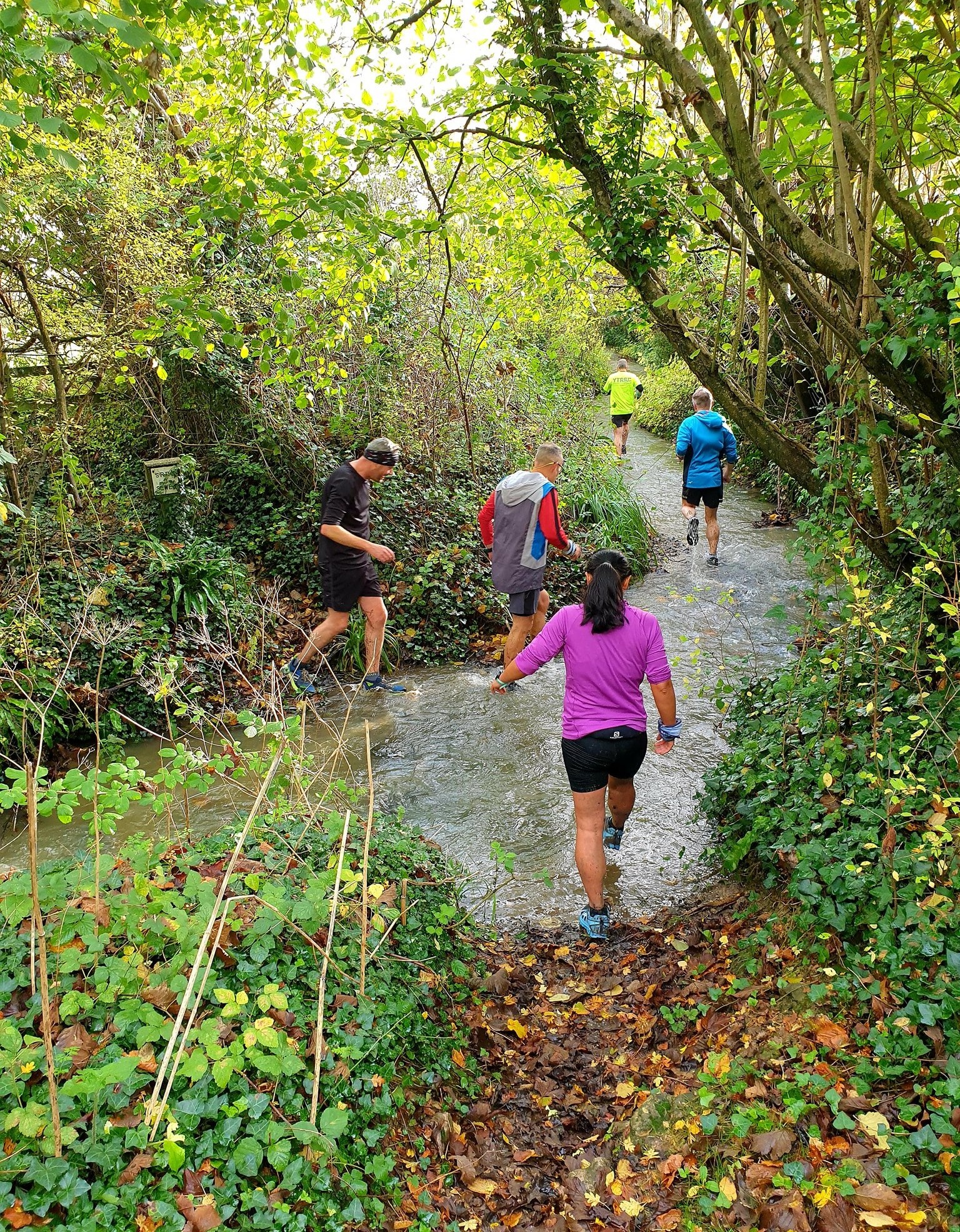 God Of Thunder Ultra Marathon
Form Holli: Jon and I completed the God Of Thunder Ultra Marathon today... ultra muddy, ultra hilly, ultra wet and ultra painful!! Jon also finished his LeJog by ending up in a muddy tired mess!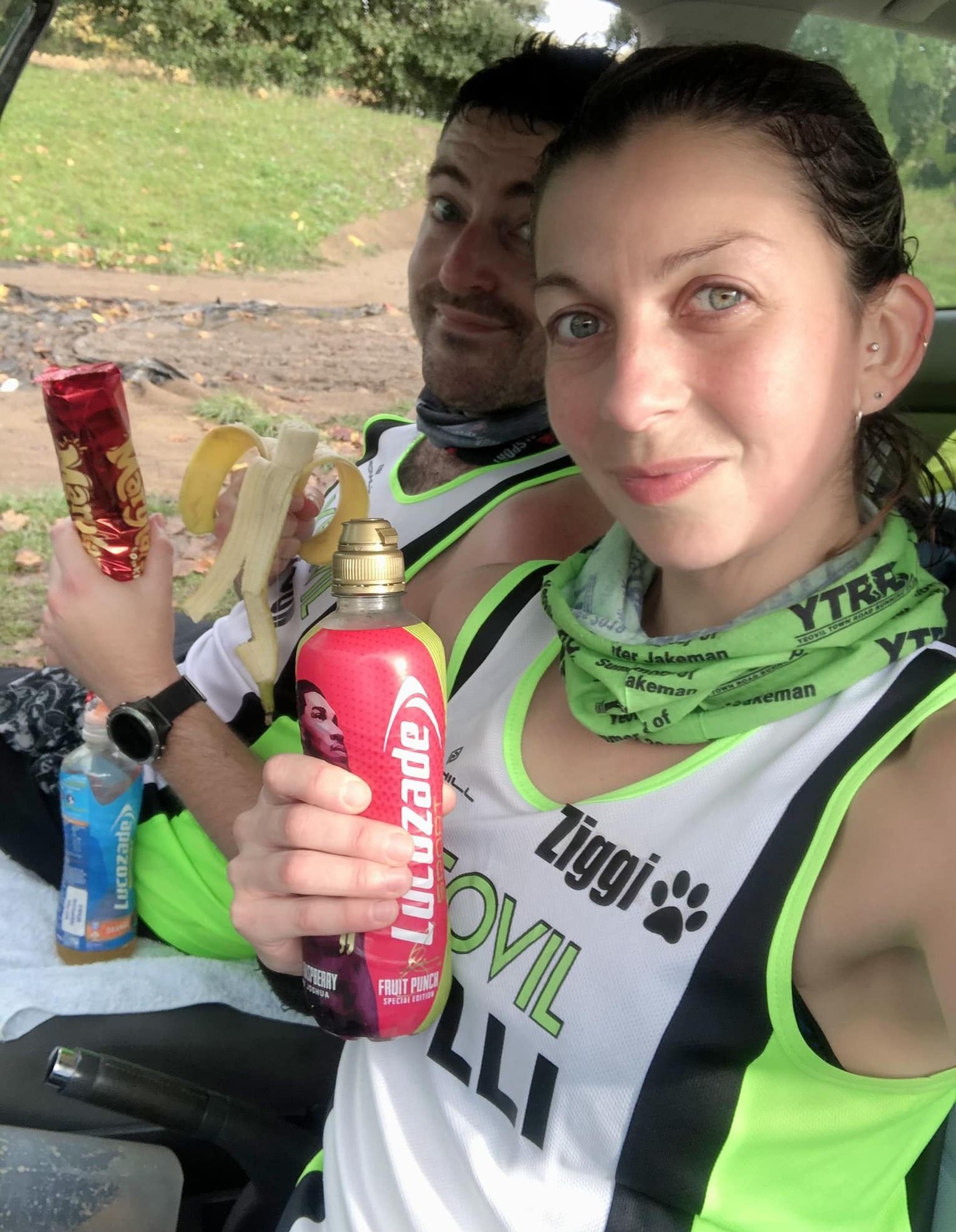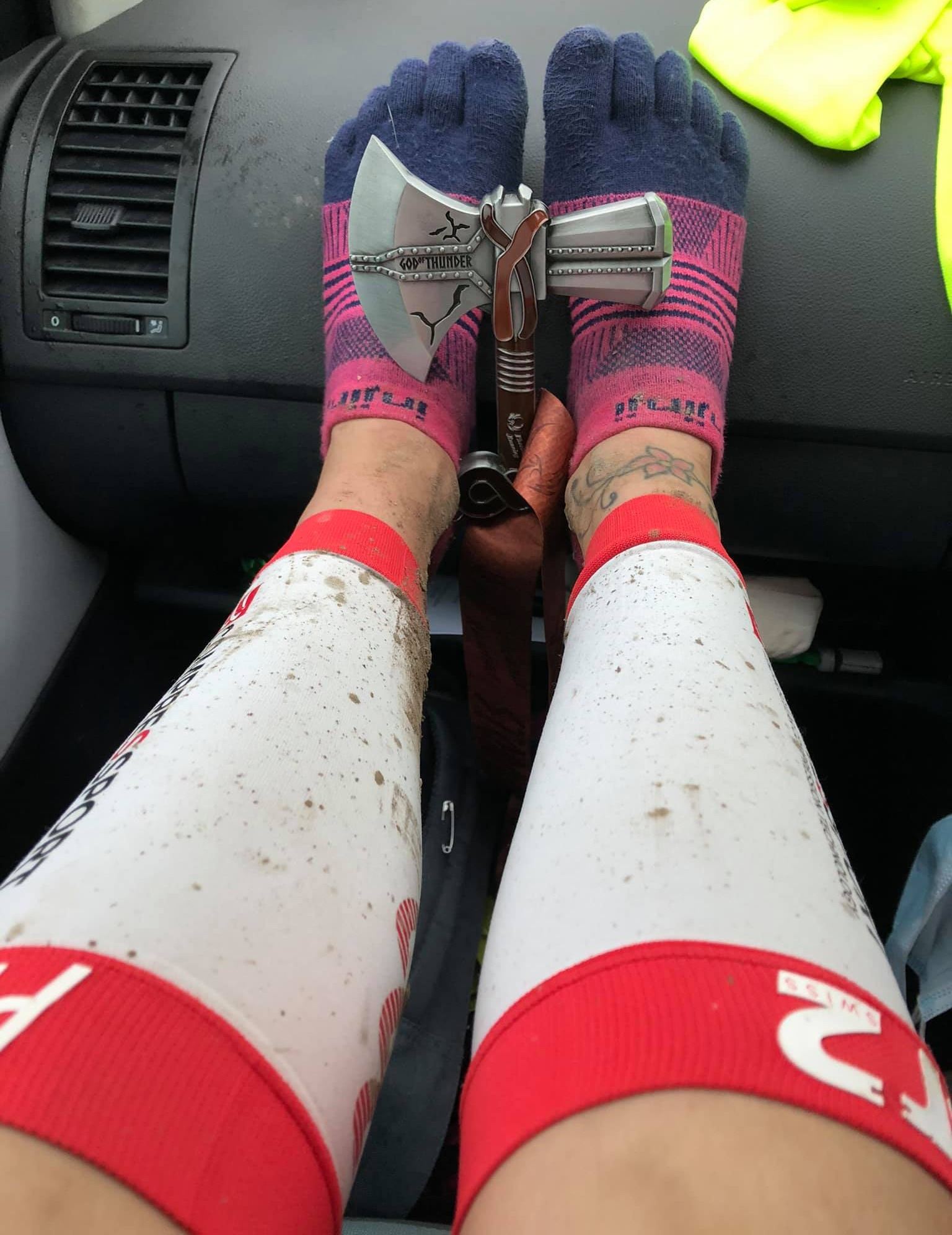 Dorset Hillfort Ultra Marathon
From Anita: A grand day out with Lynne and Tara (also Mark & Brian) doing the Dorset Hillfort Ultra Marathon. 35.5 miles of mud, hills, mud, hills, cake, mud, hills not able to appreciate the fantastic views due to the low cloud and rain sadly. Also saw James and Georgina at different times too.
Extremely well organised by Green Jersy Events definitely one to do again.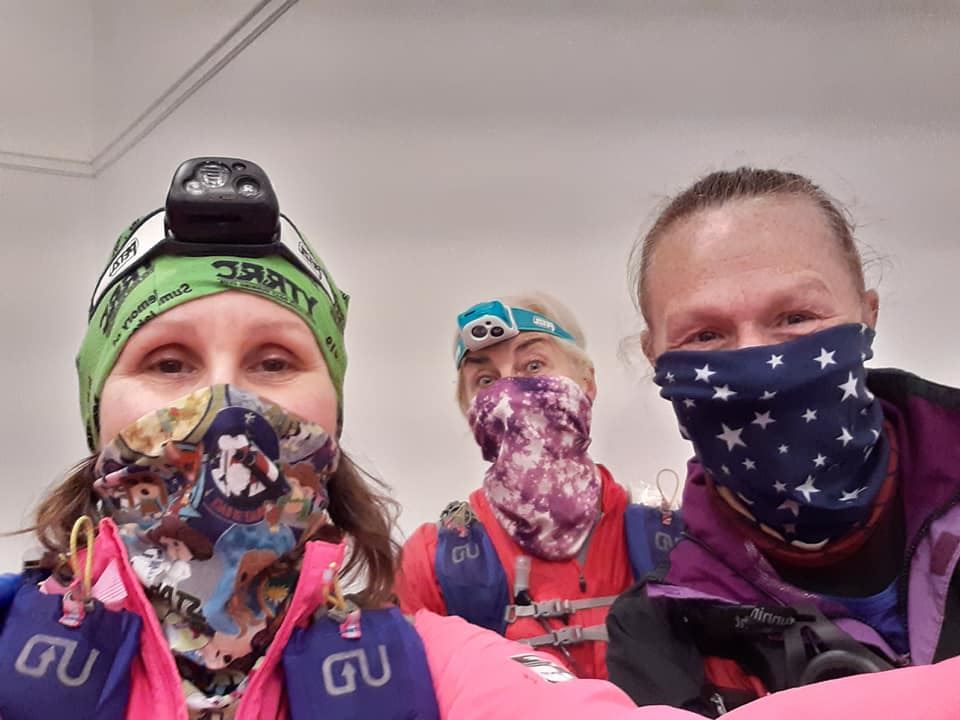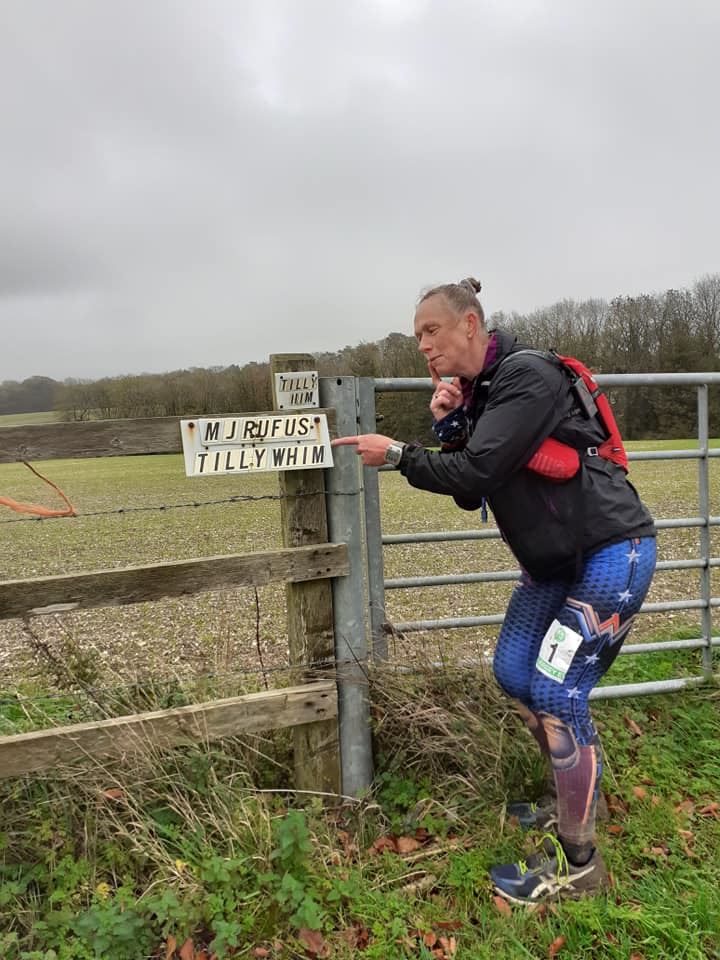 From James: Today, with some non-YTRRC friends, we ran the Dorset Hillfort Ultra - which was also my first ever Ultra! A fantastic route that takes you almost to the sea with views of Abbotsbury and apparently Maiden Castle (can't say I remember seeing it). It was generally very muddy trail with some very boggy patches, oh and lots of cow poooooo! On the way I passed Anita Farquhar Rufus and Lynne Thumpston , they were in fine form and were looking forward to the next cake stop. We were fortunate to not have rain for the majority of the run, until the last 5 or so miles (I can only speak for myself, I think Anita and Lynne are still out there ). We had to cross the A37 and visibility was appalling on the road, combined with the road being busy made it challenging to cross. Full credit to Green Jersey Events, it was very well organised and fantastic aid stations - copious amounts of cake, sweets and even the occasional pork pie!
A very well supported event and one I would definitely recommend! (Ps the route was apparently 35 miles but everyone's watches all measure a different distance over 35)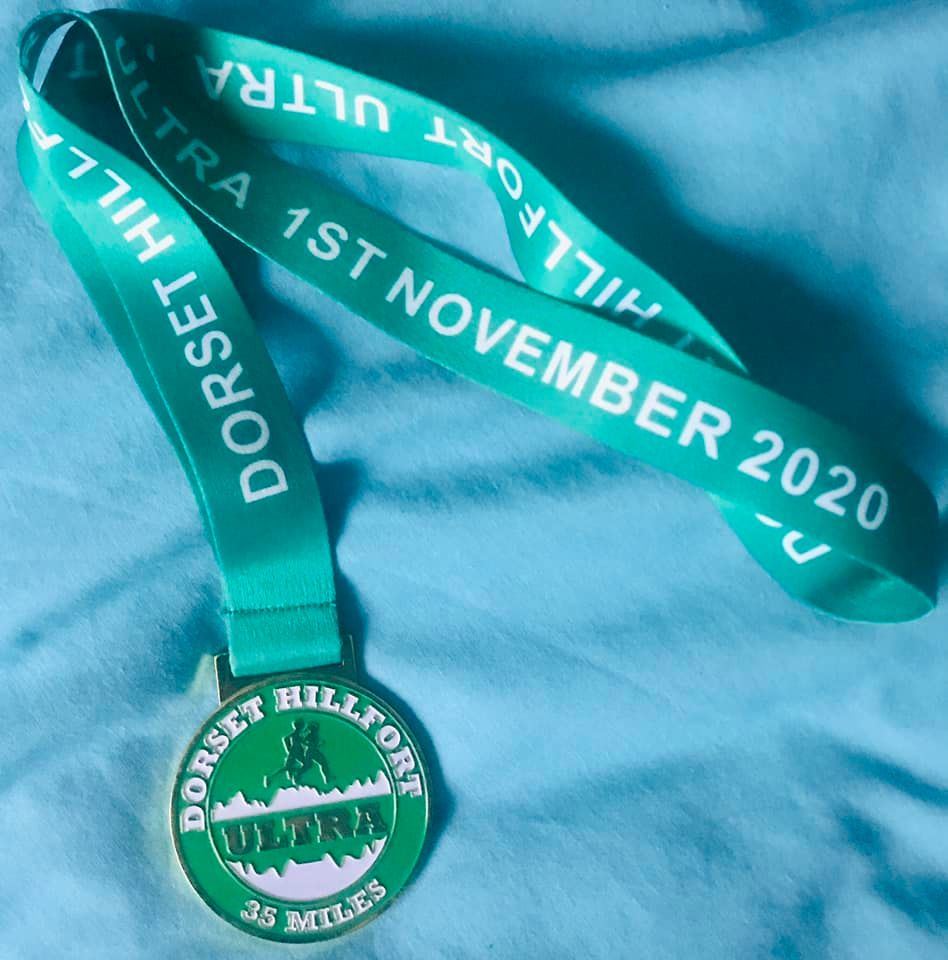 LeJog
From Matt: Only a few days left for the first deadline of LeJog and we have three new finishers joining Mark Pike , Bungy Williams, Luke Hicks,
Steve Lye, Anita Farquhar Rufus, Tina Beard, Dave Tilsley, Matt Driver, Magdalena Kusmierczyk, Catherine Parker-Johns, there is marvellous Mel Dodge, stupendous Stephanie Lara, and brilliant Brian Lane ...all have been steadily progressing towards the target and now have a good excuse to relax a little! Well done all three! Meanwhile Casper Harvey (LeJog 2) is on 849 and roadside at Roadside, near Braal Castle, a 14th century ruin. John Hayden at 843is coming up to Spital near Loch Watten. Jon Foxon, among others (!), hasn't logged up until 5:30pm on 1st Nov, so he's still at Little River. Richard Clayton (LeJog 2) is at the Crofts of Benachielt, which sound amazing, but turn out to be flat grasslands...
Yunmi Jang (LeJog 2) is at the Shandwick Inn, Ballchraggan where there is a bus stop! Amazing! Graham Still has logged almost 9 miles so has improved as far as 768miles reaching Tomich and the excellently named Tomich Cafe! Only 3 miles back in Teaninich on 765 miles is Daniel Stephen James McFarlane possibly visiting the Teanininch distillery, founded 1817... Catherine Thompson continues to make progress secretly having not logged, so she stays at Alvie on 713. And James Hutt is on 616 miles at Inveruglas Pyramid (what???)...(Oh, cool)...(look it up), but he still has today's Ultra to log!
So, with 13 finishers looking for new challenges, has anyone got any ideas...I'm gonna need something to post about!
From Mel: Made it ! Thank you everyone who has accompanied me over the past months , especially Mr Mears for his patience !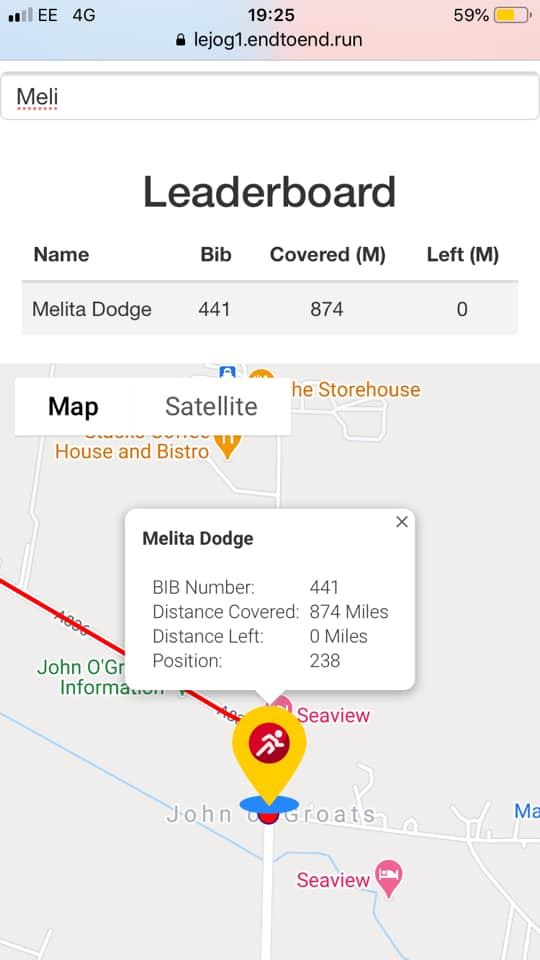 Tuesday Club Runs
Tuesday Clun Runs are getting bigger with more groups now coming on line. Sadly, but not official yet it may be our last until at least Dec 2nd.
From Matt: Club Run challenge! Can any other group get close...all you have to do is go on a tour of Yeovil pubs (old, current and new) and bag as many as possible. Here's our list from 8.95 miles last night completed with Magdalena Kusmierczyk , Frances Malin , Dave Tilsley , Kev Brettle
, and John Hayden: The Railway, Quicksilver, Yew Tree, Beehive, Westminster, Three Choughs, Market Bar, Greyhound, Globe and Crown (Hell's Angel pub in my day), Wine Vaults, Hole in the Wall, Kings Arms, Pall Tavern, Black Horse, Glovers, William Dampier ('spoons), Elephant & Castle (before my day), Pen Mill, Great Western, Royal Marine, White Horse, Green Dragon, we then went close to the Milford Arms but not near enough to put on the list, The Fleur de Lys...
Then we had a bit of a thirsty stretch until the Picketty Witch, The Westfield, Somerset Inn, special mention for the RAFA club, The Con Club (which
Dave Tilsley reminded me used to be the Duke of York and Buddies(!!!)). Then The Armoury, Beach, Mermaid, Olivers/Electric Studios, Butchers Arms, Manor Hotel, and finally Coopers Mill. I make that 35! It just shows what a mis-spent youth I had, although I'm sure I took notice of the history and wonderful architecture at the time. If anyone has any ideas for next weeks theme...I'm running dry and I have no talent for Strava Art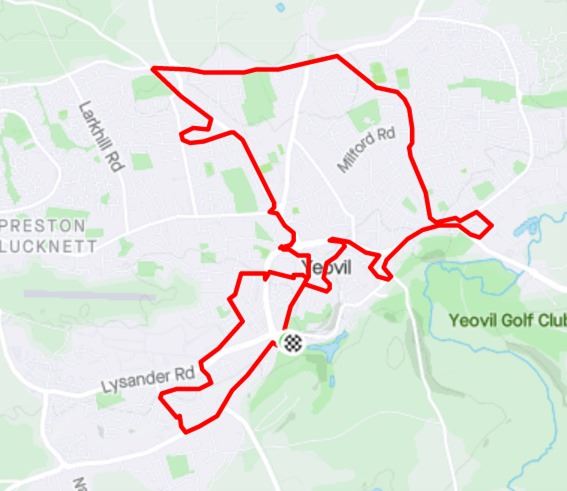 Released On 1st Nov 2020