Let the Battle Begin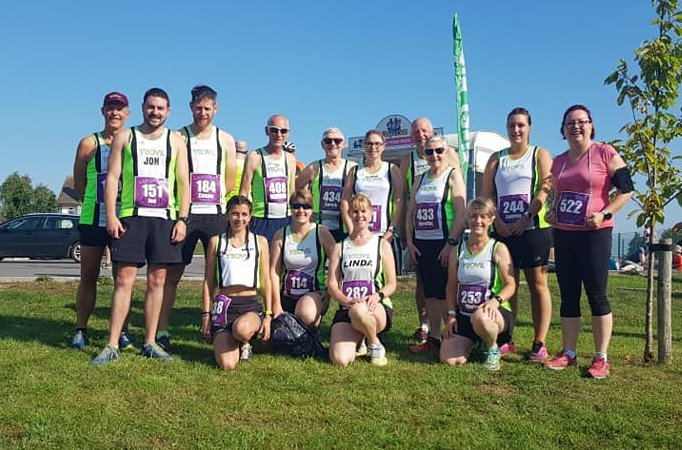 Awards Night
You can now book this on the website and more importantly you can now Vote by completing the form. To see who won last Year Click Here, you dont have to vote on all the categories if you are not sure or don't know anyone in that Award. Please do vote, last year not many did so it would be nice if we can get you all to do it.
Baltonsborough 5 Miler
The long standing Baltonsborough 5 miler brought out a great YTRRC support today with 25 Green and Whites listed as finishers. What was also great was the amount of Club support today through some injuries. It is a great road race , undulating on quiet lanes in beautiful surroundings. Water station at 2.5 miles which was a welcome site for many. The day also includes family fun day at rear of village Hall plenty of food and drink etc. One for your diary if never done it. So down to the race itself; Benjamin Mahoney set the early pace and headed out into the lead which he held for about 3 miles( I think) he dropped to 3rd which he held to the end ( 29:37) .. Paul Card can still put in a great performance... having not done a great deal of training in recent weeks .. solid 4th place ( & AG winner in 30:11) We then had Steve Lye finish in creditable 11th place to be 3rd Yeovil home ( 32:26). Helen Nesbitt has been running really well lately ( following a great half result Saturday evening ) still ran superbly well for 3rd female ( 2nd AG) today ( 1st Yeovil) with 37:57 Lesley Nesbitt was 2nd YTRRC and 1st AG with 42:35. and Anita Garrett was our 3rd Yeovil Town lady home in 42:50.
Amongst the result are some outstanding performances from our wonderful club runners. Please let us know if you've done your 1st race or got PB today .. it was great to see new faces at event today ... look forward to more YTRRC excursions.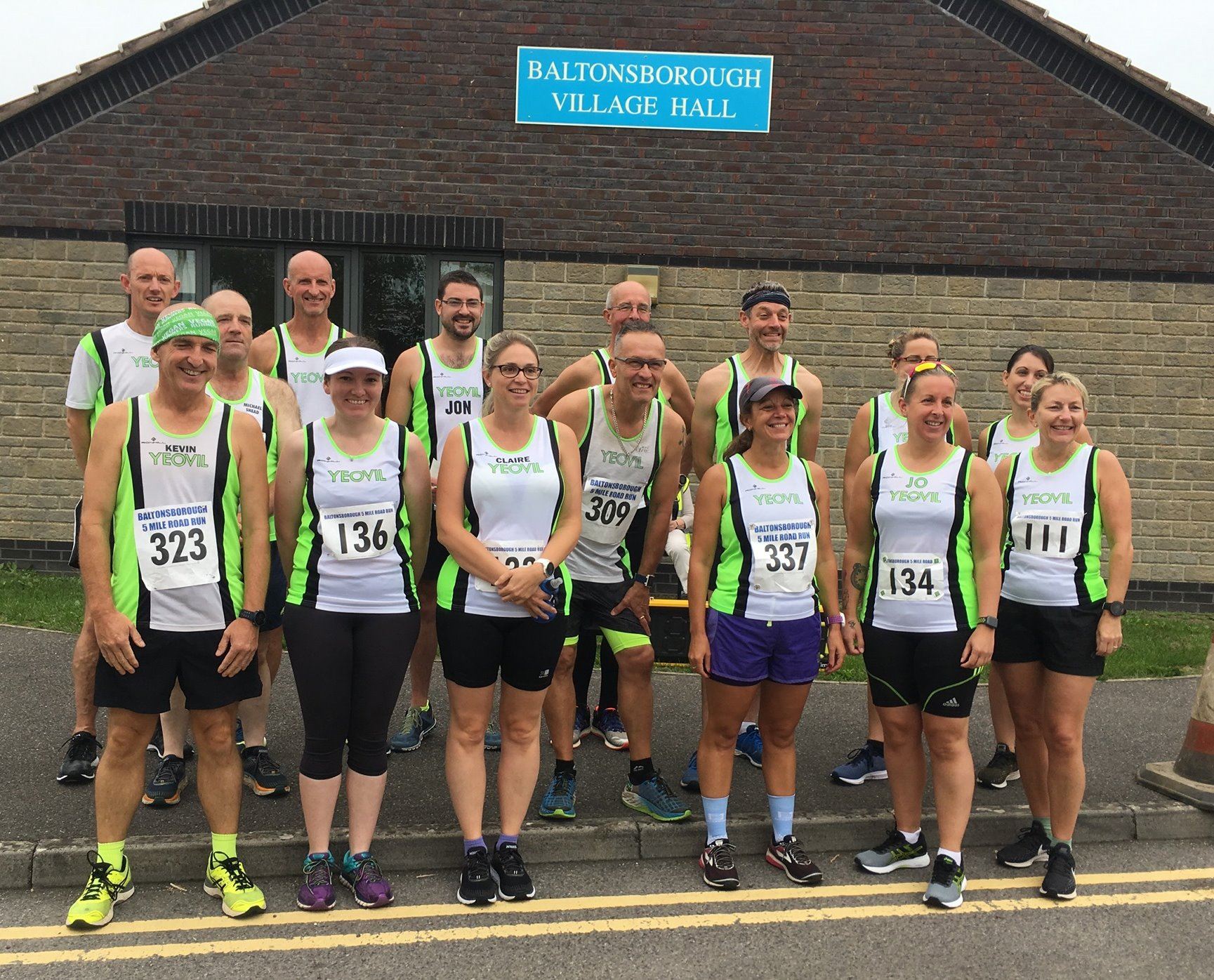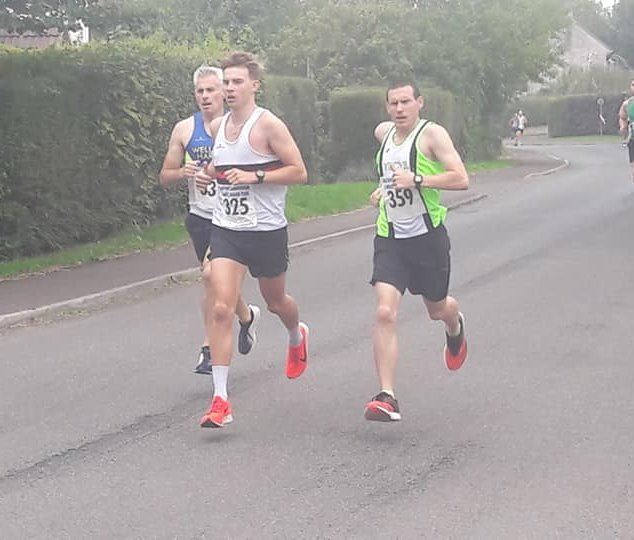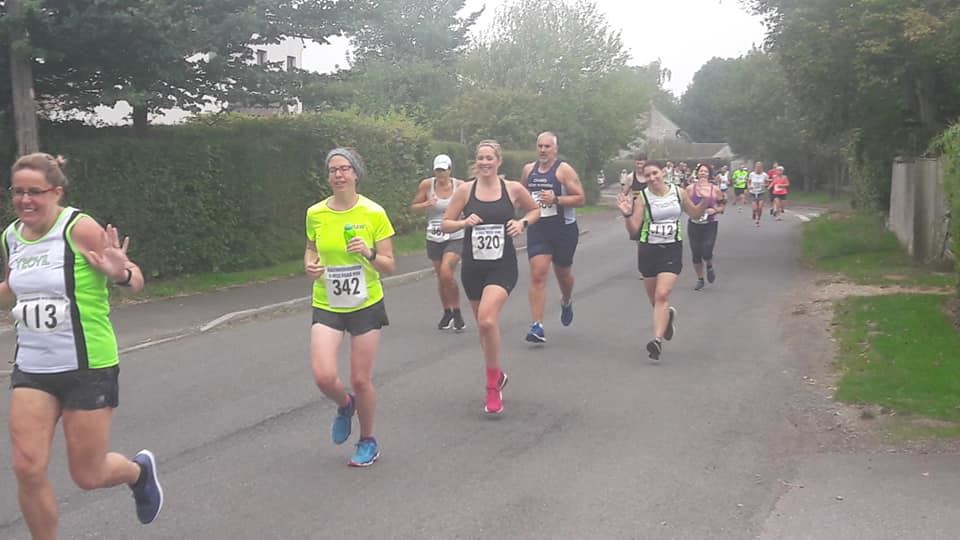 From Angela Claire: So what else do you do on a bank holiday apart from run? Well go on an aqua ride of course! 400m swim (that's 16 lengths in case you were wondering which I'm sure you're not,) followed by a 16k bike ride followed by another 400m swim. 3 ladies from YTRRC took part in this non-competitive trial event run by Sherborne Sports Centre. Swimmers started in waves depending on their speed and unlike a triathlon, the faster swimmers set off first. There were no official times but first lady to finish was Sharon followed by Angela then closely followed by Nat. A really enjoyable event which will hopefully be repeated. There were bacon, sausage or vegetarian baps to finish and for your £5 entry fee you even got a medal too, so that was definitely worth the 6am alarm call! Well done ladies, hope your arms return to normal soon, I might have to go for a run later so the legs feel just as jelly like!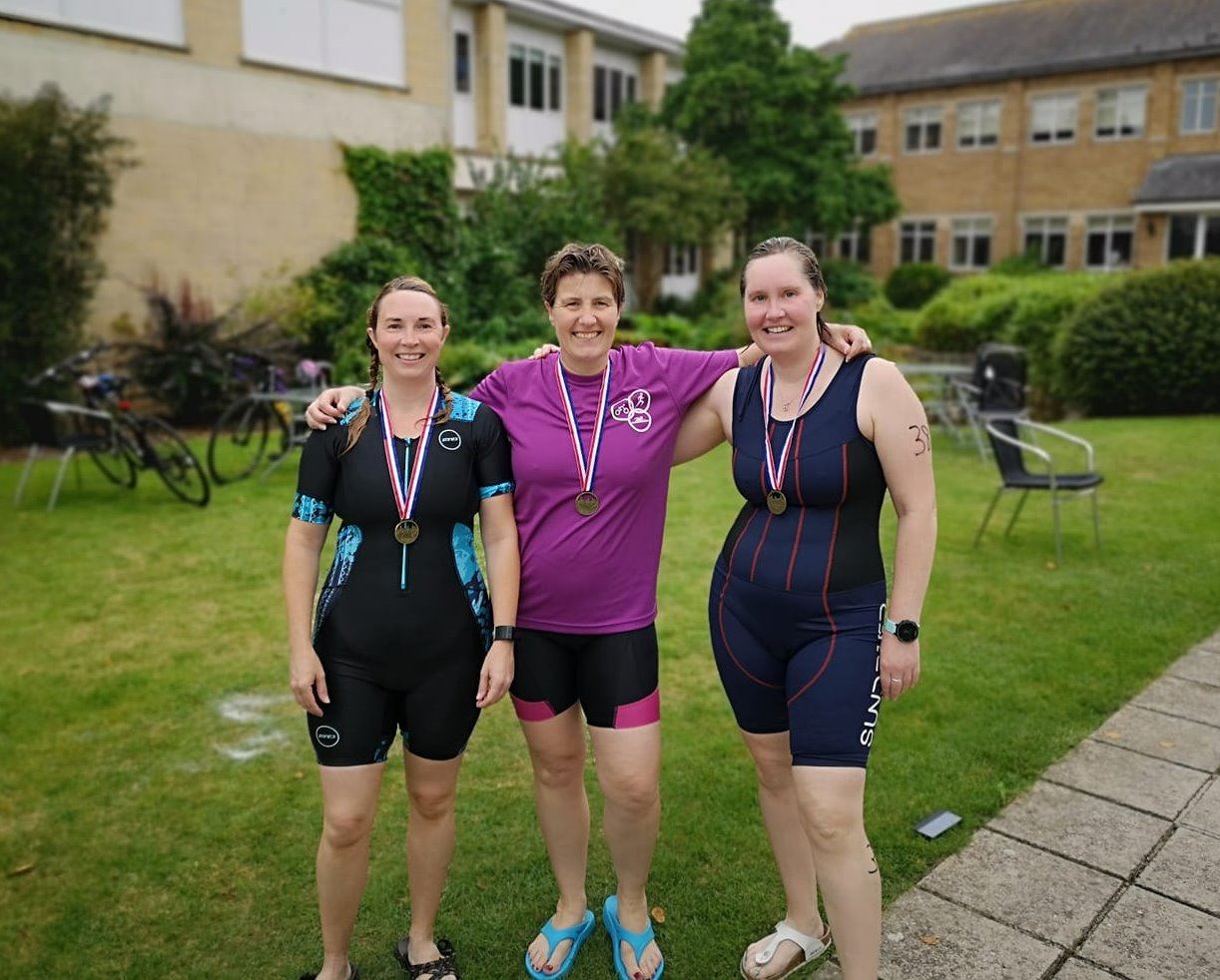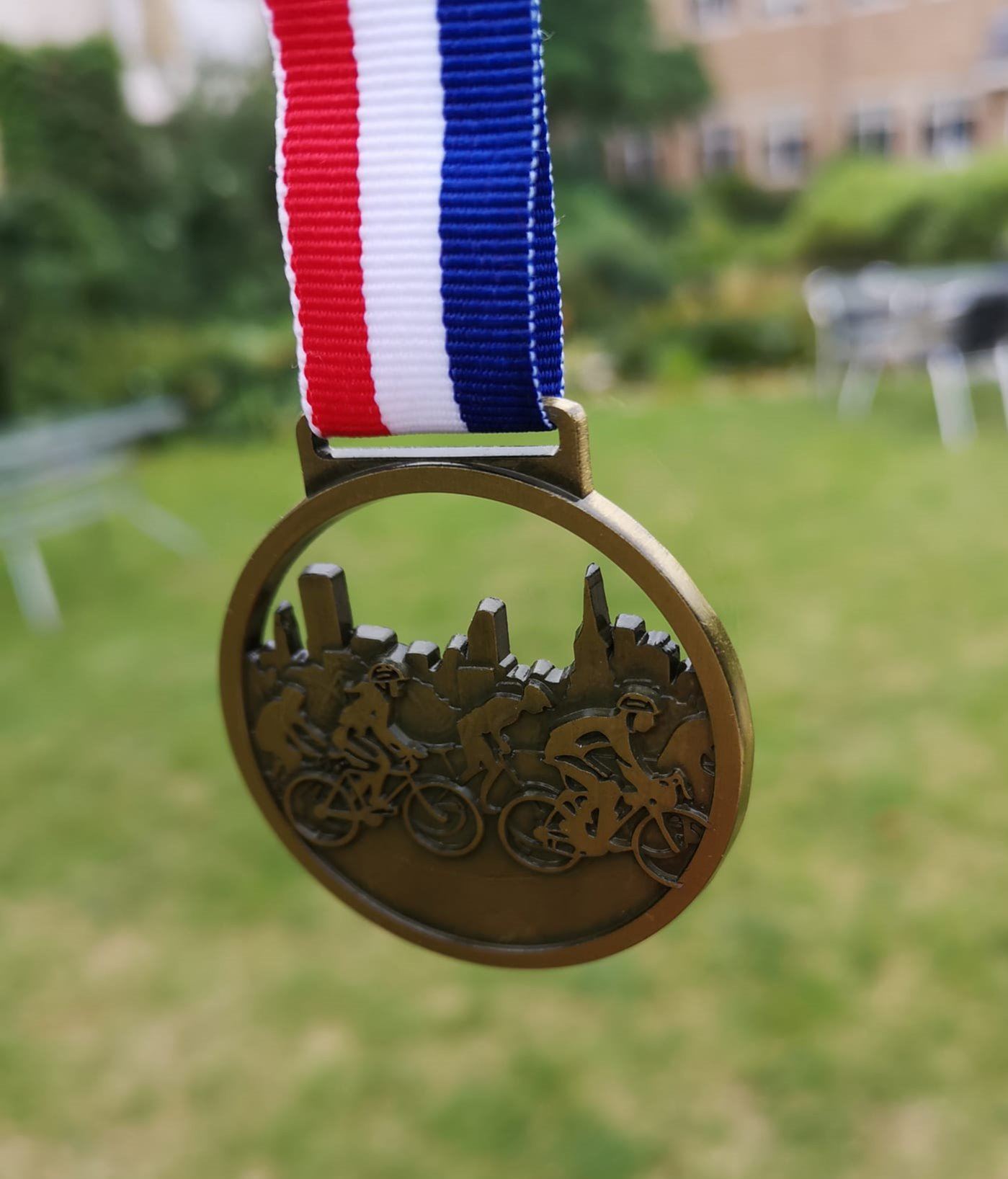 Battle of Sedgemoor 10k
From Linda: Battle of Sedgemoor 10k race today. It all started off bad for me. Started off with a massive hangover from the wild party the night before. I was very grateful that Claire Shucksmith was driving. The weather was boiling which makes a huge change from the usual bank holiday weather we normally get. The race was lovely and scenic but way way too hot. Somehow I seem to run well in these condition, even with a hangover. Probably overtook loads of people because they were drained. Unfortunately one poor runner was out for the count at about 8k point. I hope she is ok. The race was well supported with Yeovil runners and marshals. Very organised and I can see why this one sells out. I managed to complete the course in just over 55 minutes, so chuffed with that. No idea who was first lady, probably Stephanie Lara. Race over....no more hangover 😁 happy days.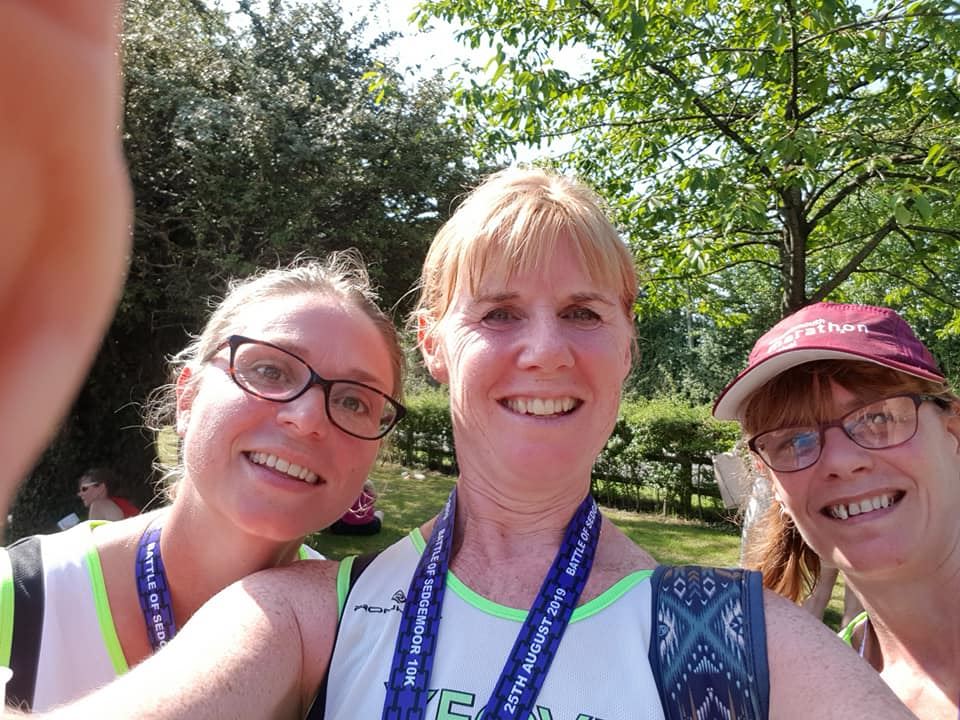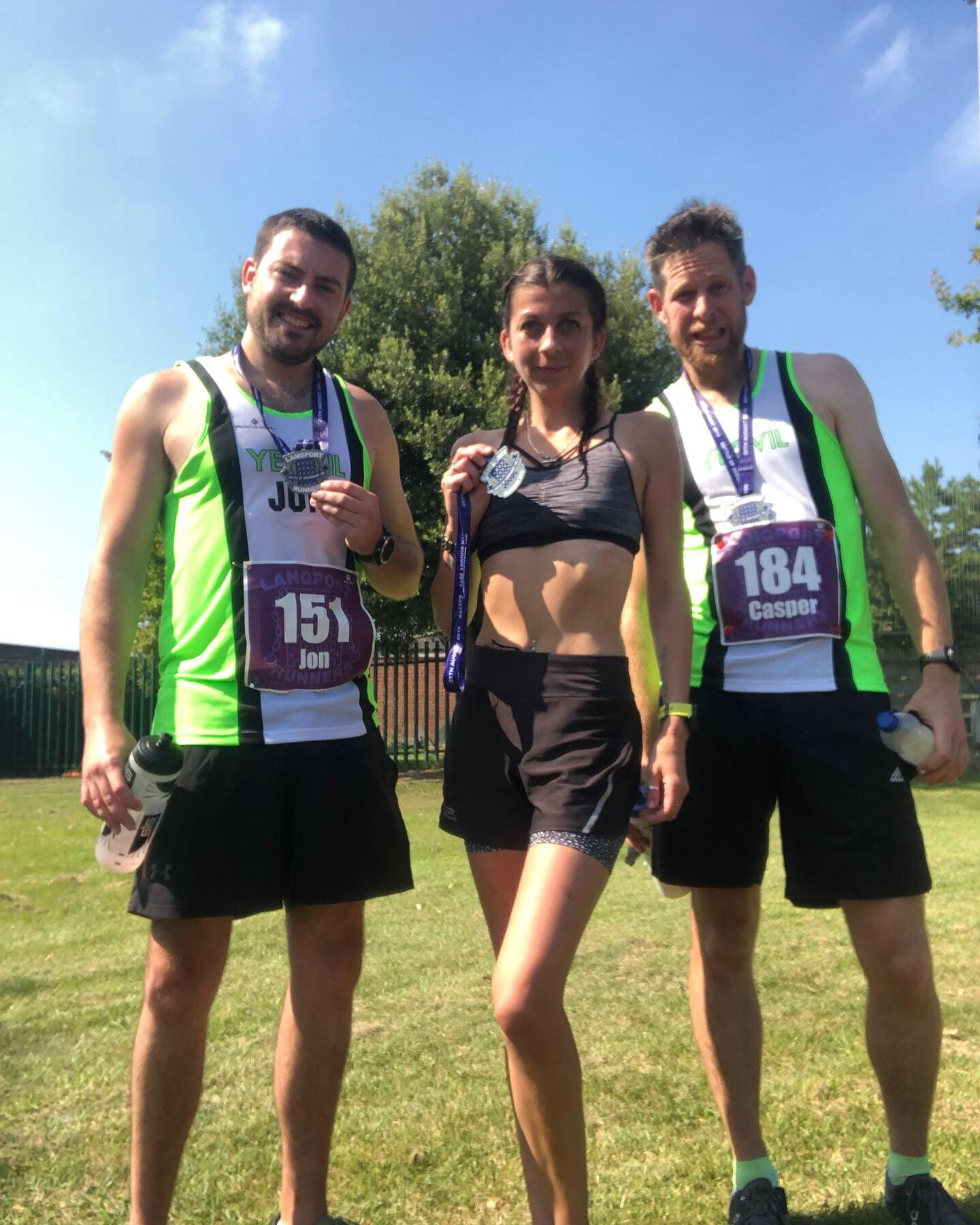 Severn Bridge 10k
From Claire Church: I survived the heat to complete the Severn Bridge 10K, hats off to those doing the half. It was quite an experience running across a closed Severn Bridge motorway, jumping the crash barrier at the start! It was blistering hot on the top of the bridge. Great race, well organised, entertaining race pack, great T-shirt, goodie bag and bling. Way off my PB but great fun. I think I was the only YTRRC runner?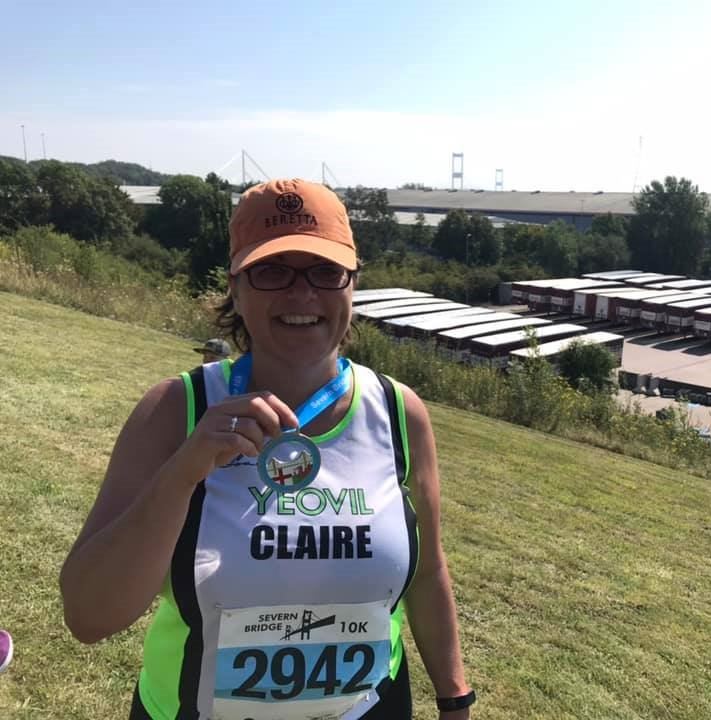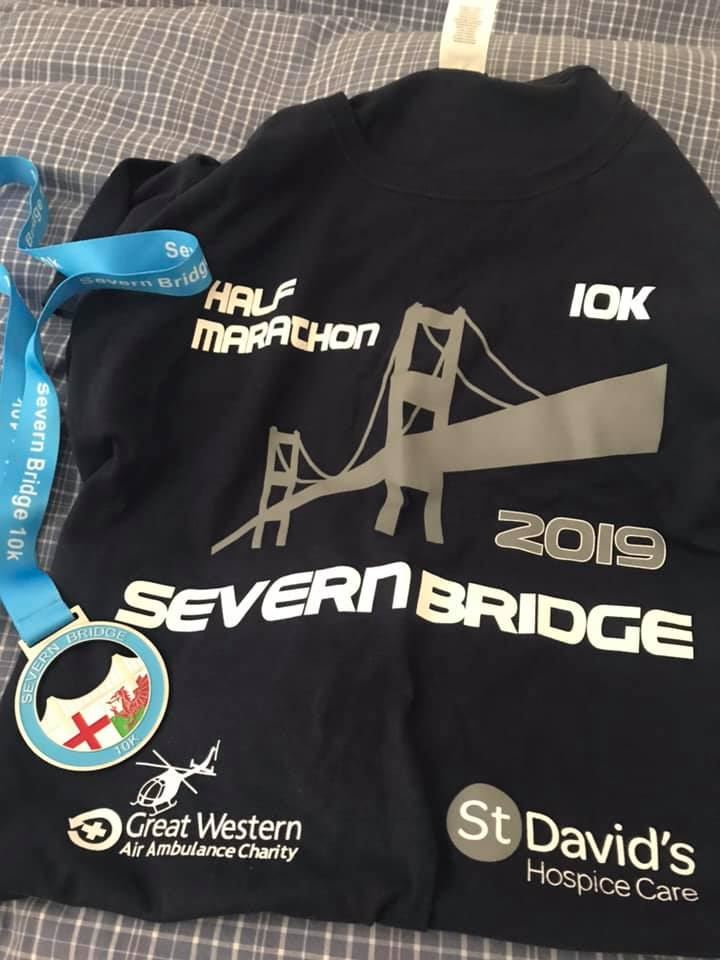 Portishead Half
From Lesley: Well that was one very hot 🥵 and brutally hilly half marathon...Portishead Half Marathon (401 Festival of Running) yesterday which started at 4:30pm. Unfortunately it was short for a half, coming in at 12.77miles, but can't say many of us minded due to the conditions! For some bizarre reason I quite enjoyed it and am pleased with my time in that heat and coming in as 4th lady, unfortunately a slightly different story for mum who struggled on those steep hills in the heat. Marshals were great and very supportive. Received a fab finishers medal, along with a buff and cup. Briefly saw Nikki and Simon who had already completed the 5k at 2:30pm, which Nikki came 2nd lady in 👏🏃🏼‍♀️. Then enjoyed a delicious meal out with the family in Clevedon, thanks Shannon and Luke 😋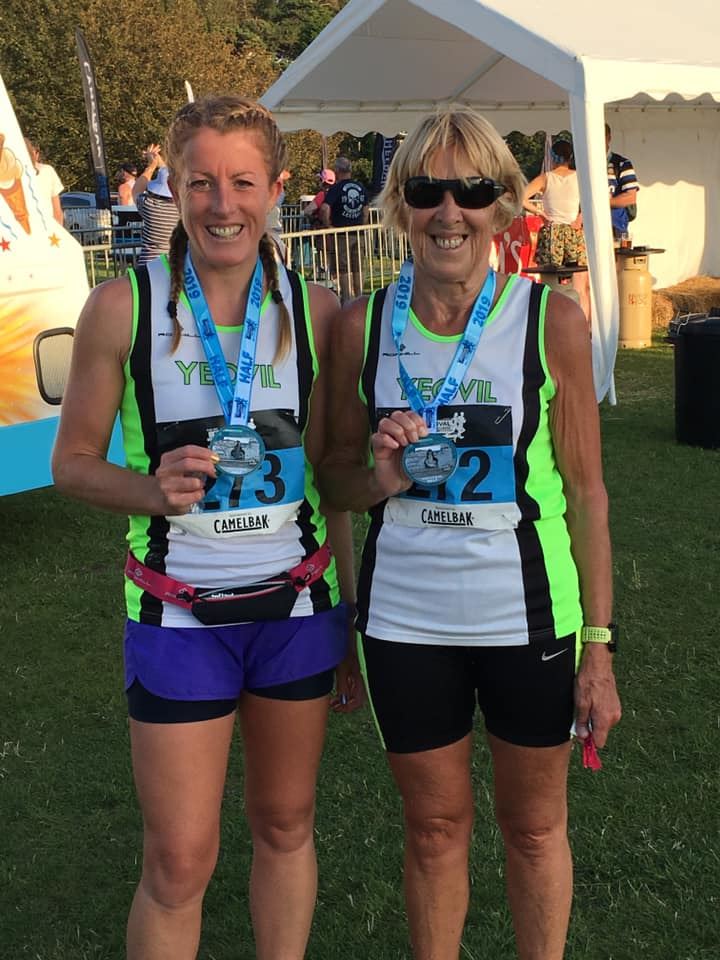 Park Runs
Montacute parkrun. Congratulations on the following achievements today. Richard John Hooper on his Montacute pb. Sarah Hyett on her virgin parkrun. Triss Samuel first fail in completing his 2nd parkrun 🤣, loads of people here today, brilliant turn up. Well done to Rob who came in First and also his 50th Park Run.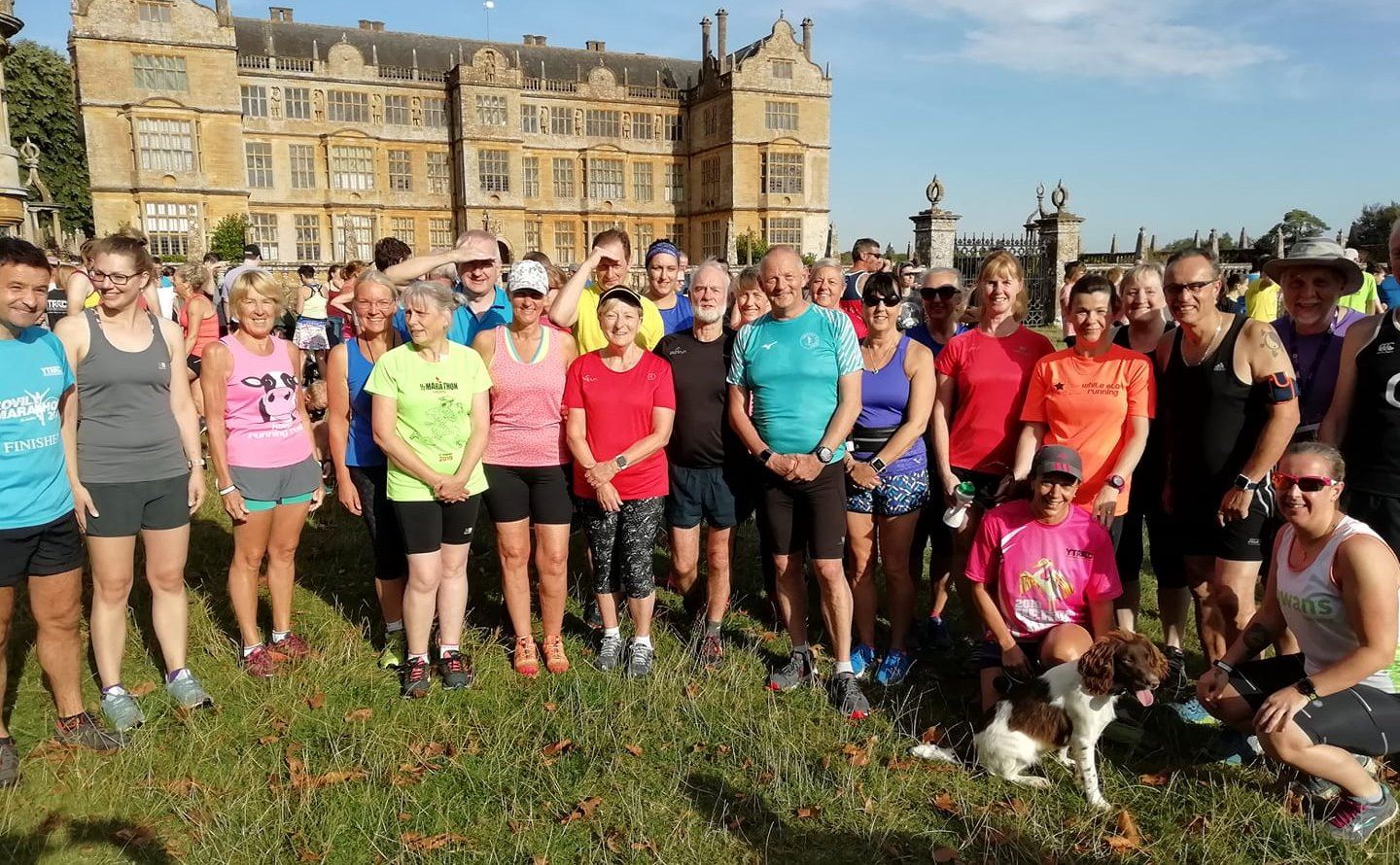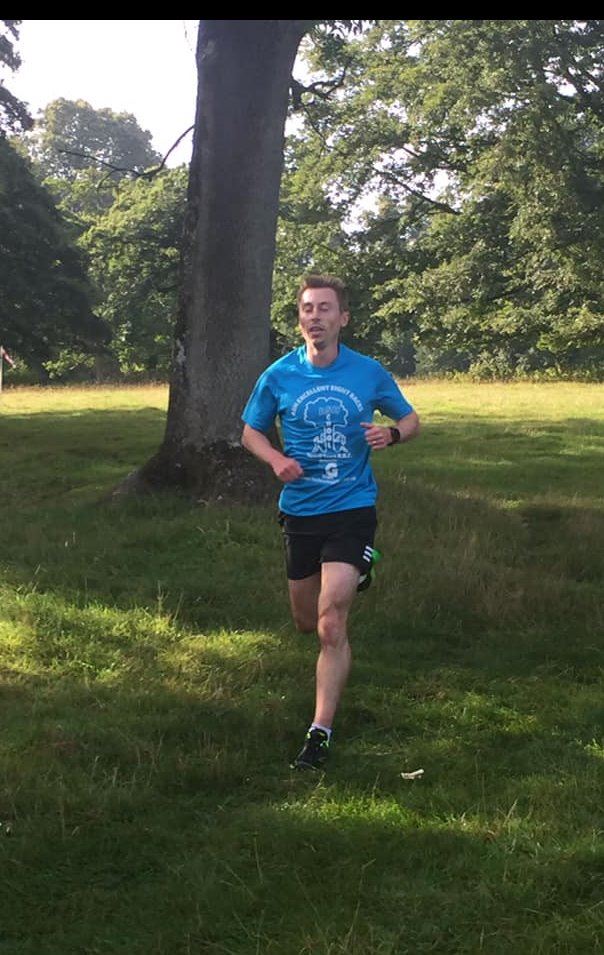 Swindon Park Run
Great to see familiar faces today. Paul Bonner & Kyra Bonner who regularly do pacing at Swindon parkrun.Paul was 22 min pacer and I told him not to talk to me during the run..😁which he forgot until he heard me huffing and puffing . .He managed to nudge, push and give encouragement throughout.. telling me to go on with a faster group on last 1k .. great advice. 21:33 Thanks to you both 👍😁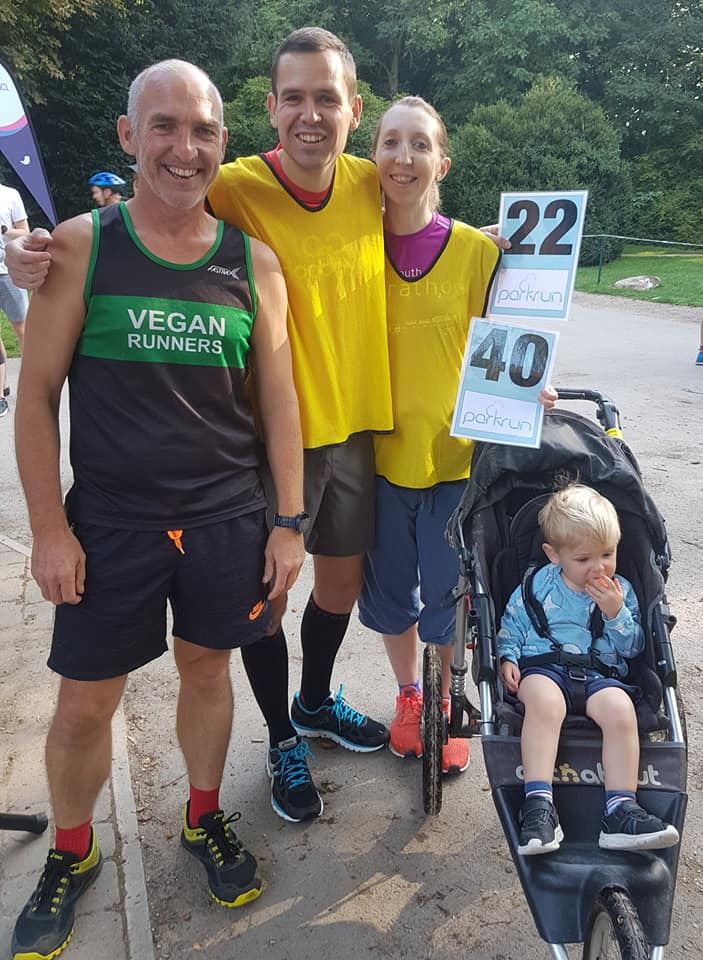 Ash Excellent Eight Races
From Adam: Ash Excellent Eight Races - two weeks today, Sunday 8th September 11.00am
I am happy for YTRRC members to run in the 8 or 5 miles races [team prizes in the 8 mile]
However if any anyone can't or doesn't want to run we are always looking for Marshalls etc - please contact me if you are available.
Plym Trail Marathon
From Lynne: Hot day on the Plym Trail , well done Tara , second day Marathon with much back pain. Richard ran bravely for two laps to run a half marathon, many congratulations to Neil Williams on 200 marathons, amazing. Lovely to see lots of running friends , Caroline Williams , and congratulations to Mark Pike for being 3rd male ! Thanks Davy Green for great event.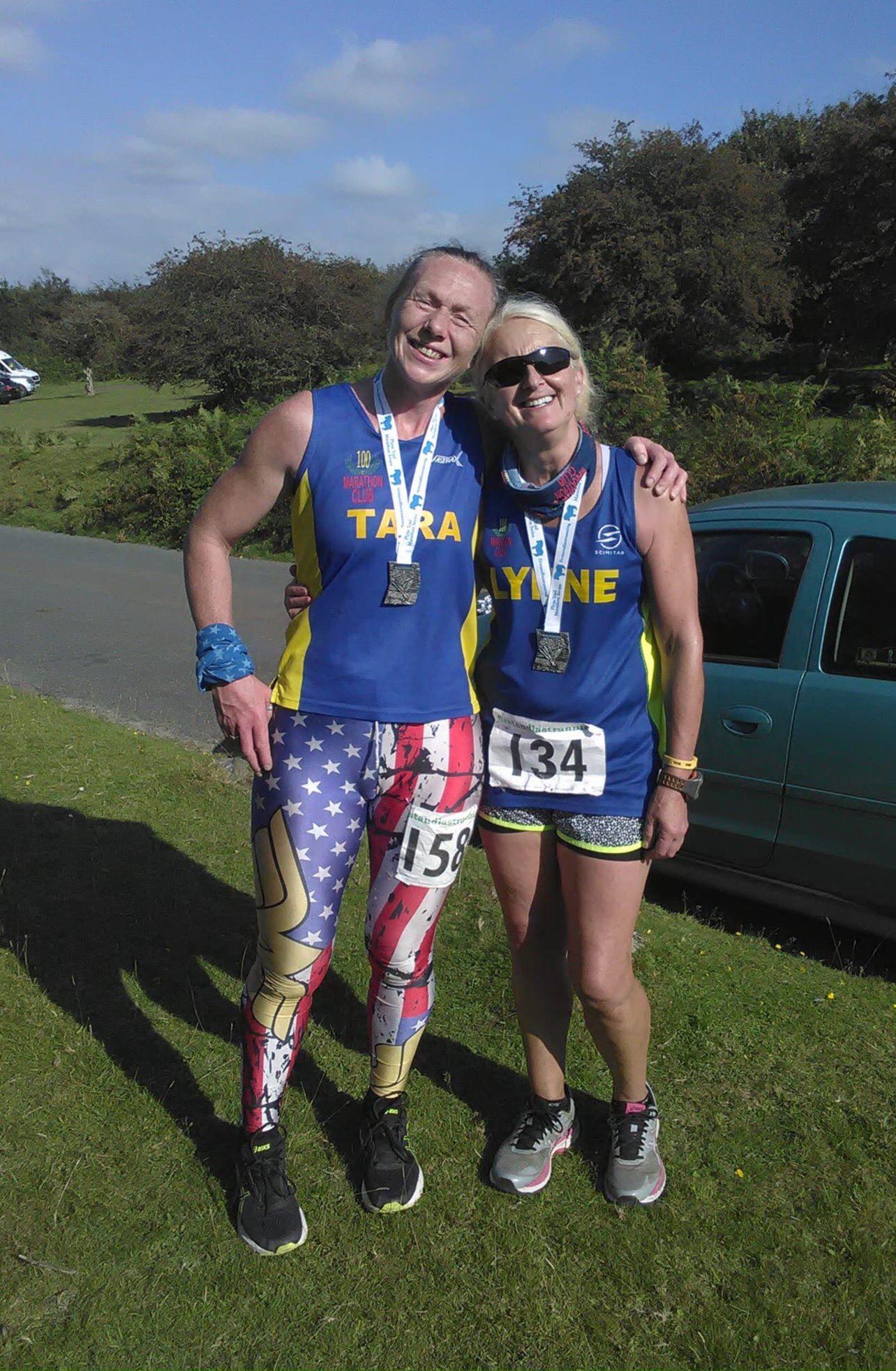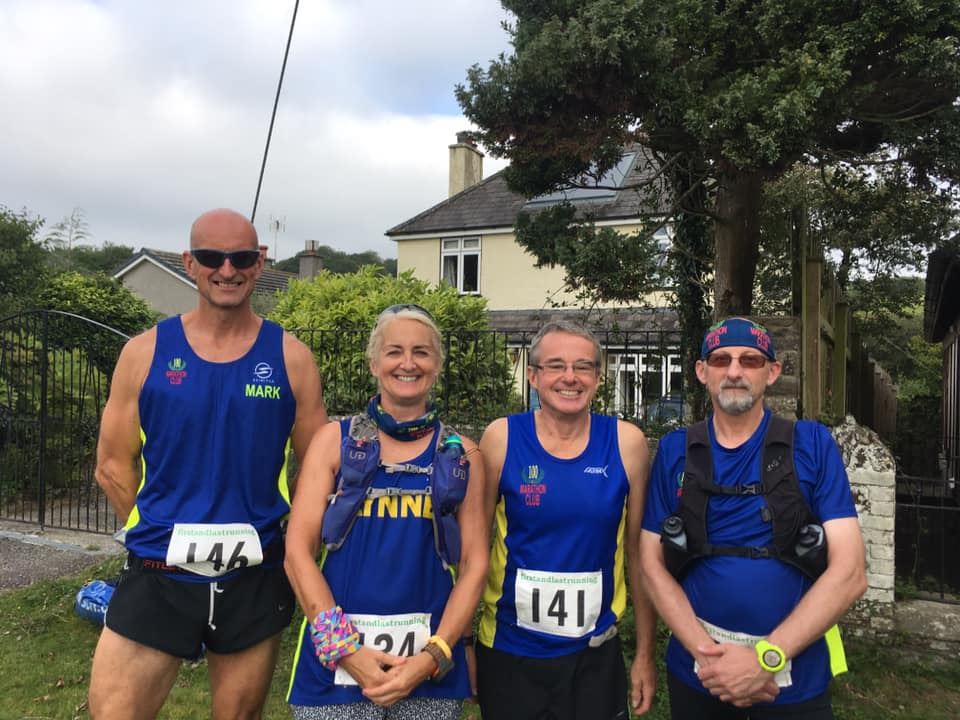 Marks Runs
PUB RUN – LIME KILN LONG SUTTON – RECCE FOR ASH EXCELLENT 8 (22ND August 2019)
Tonight I had the pleasure of leading the recce run for the forthcoming Ash Excellent 8 race. This is an annual event both in terms of the Pub Run recce and the race. Nine of us set off in the main group, running down the lane to Knole, then climbing to the flag pole at the top of the hill. Here the view extends for almost 360 degrees. Running down the other side of the hill we picked up the stony dry muddy track that goes all the way to New Witcombe farm, apart from one field that is crossed to get to the foot bridge across the River Yeo. We turned right at the farm and ran along the lane to Milton Farm where we turned right again. We ran to the end of another stony dry muddy track and reached fields. We ran diagonally across the field, crossed the River Yeo again and reached the road bridge at Long Load. A noisy Buzzard was perched on top of a telegraph pole. Running north along the road, we then entered a field on the right. There were large white cows with calves, and a truly massive Bull. Helen and Holli were particularly brave as one cow became agitated, along with a few of the calves. The massive Bull, thankfully remained calm. We escaped from the cows and entered the Golf course. The scenic path round the edge of the Golf course took us to Ilchester Lane which is a track. We ran up to the road, then ran towards Knole along the causeway. One more field, and we were running back the way we came down back to the Pub.
For Adam, I can report, that the route seemed entirely free of any issues. All entirely runnable with no obstacles, and no overgrown vegetation. All foot bridges were sound. Presumably, on the day of the race, all the metal and wooden gates will be opened beforehand. One gate could not be opened, and we had to climb over it. Thanks Adam for organising the Pub, it was a great run.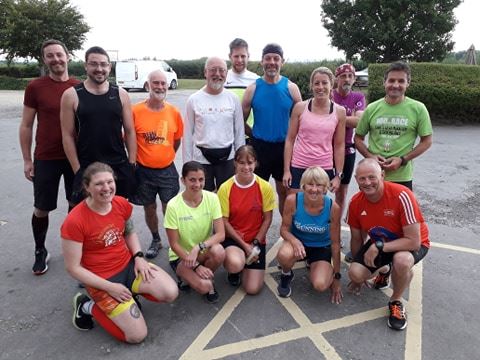 Released On 26th Aug 2019