Just a Couple of Tunnels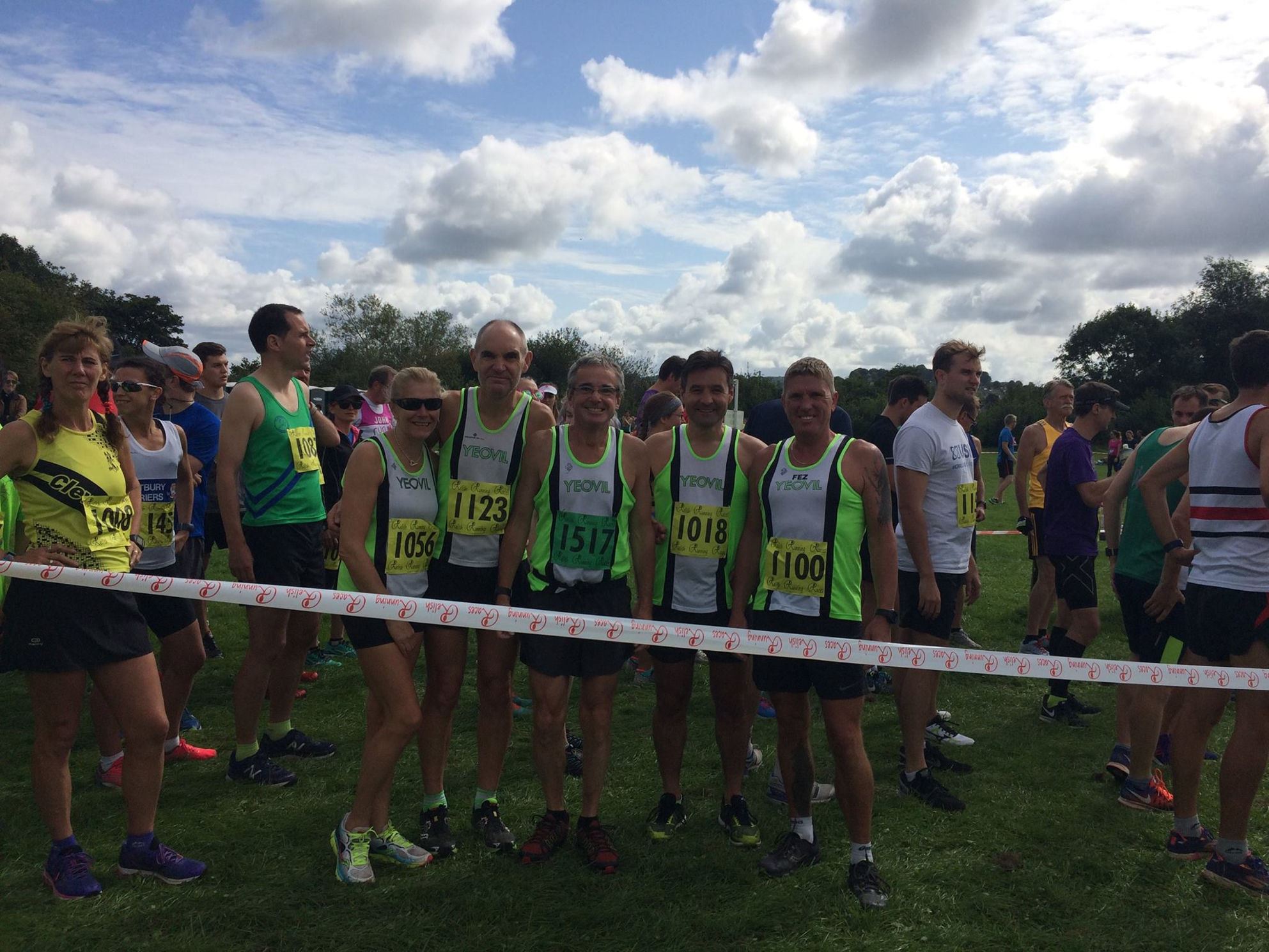 Awards Night
The Awards Night is on the Friday 24th Nov and can now be booked and paid for from the Awards Event Page. If you are paying just for yourself as a Club member then it is £26.50 and if bringing a partner it is £58. After you have paid, go back to the page and complete the form for your choice of food and also who you wish to sit next to. If you have any questions then please ask Anita or I.
Leilas Marathon
Today saw Leila's marathon in a village called Wheathampstead, Paul Allen and I ran the run both coming in the top 10. The Run is for the following:
Leila completed over 200 marathons in the UK, Europe and around the world including New York, Perth and Honolulu. Never short of things to talk about, you could be sure that miles would just fly by when running in her company, and even the dullest run would become a joy! She was always interested in and praised the achievements of her running friends.
Leila's last marathon was at Abingdon when shortly afterwards she was diagnosed with cancer, her last run was at the Pathfinder in 2012. Soon after that, her condition deteriorated again. She would never run again, and she passed away in February 2013.
We were able to donate £1,500 to Michael Sobell Hospice this year. It would be great if we could do the same or better in 2017
It's nice to run a race that is not to line the Race Director / Company pockets but for a great cause. It was a four lap run over all types of terrain and all in the Sun.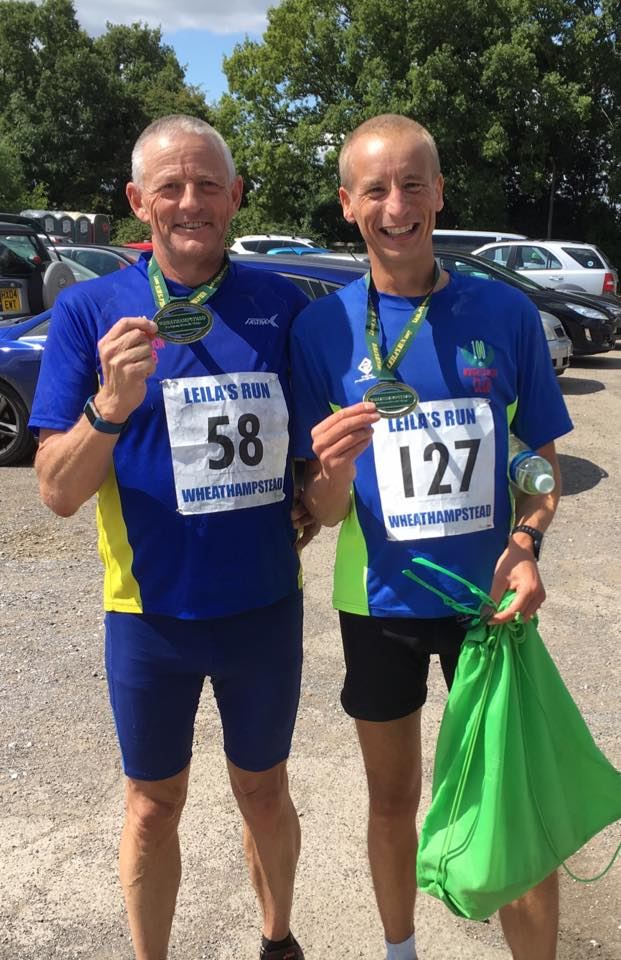 Lulworth Castle 10k
What a fantastic event sold out in advance and really well supported by local clubs and residents. Just a lonely posse " 3 Musketeers " from YTRRC. point chasers as Joanna Henley says. Matthew Driver on form and still moaning about sore legs from Salisbury 54321 Marathon
We set off on the undulating multi Terrain course Kevin Doherty weaving in and out trying put distance between himself and Matt.
But the Bearded Dragon was soon alongside and trying to talk to Kevin at the 2k point. Matt eased away and settled into a steady pace.
Matt finished as First YTRRC runner just under 48 mins Kevin was second YTRRC 51:32 With Jo as First YTRRC lady home bagging another 50 points to her tally.
Well done all thanks for the company. No results as yet.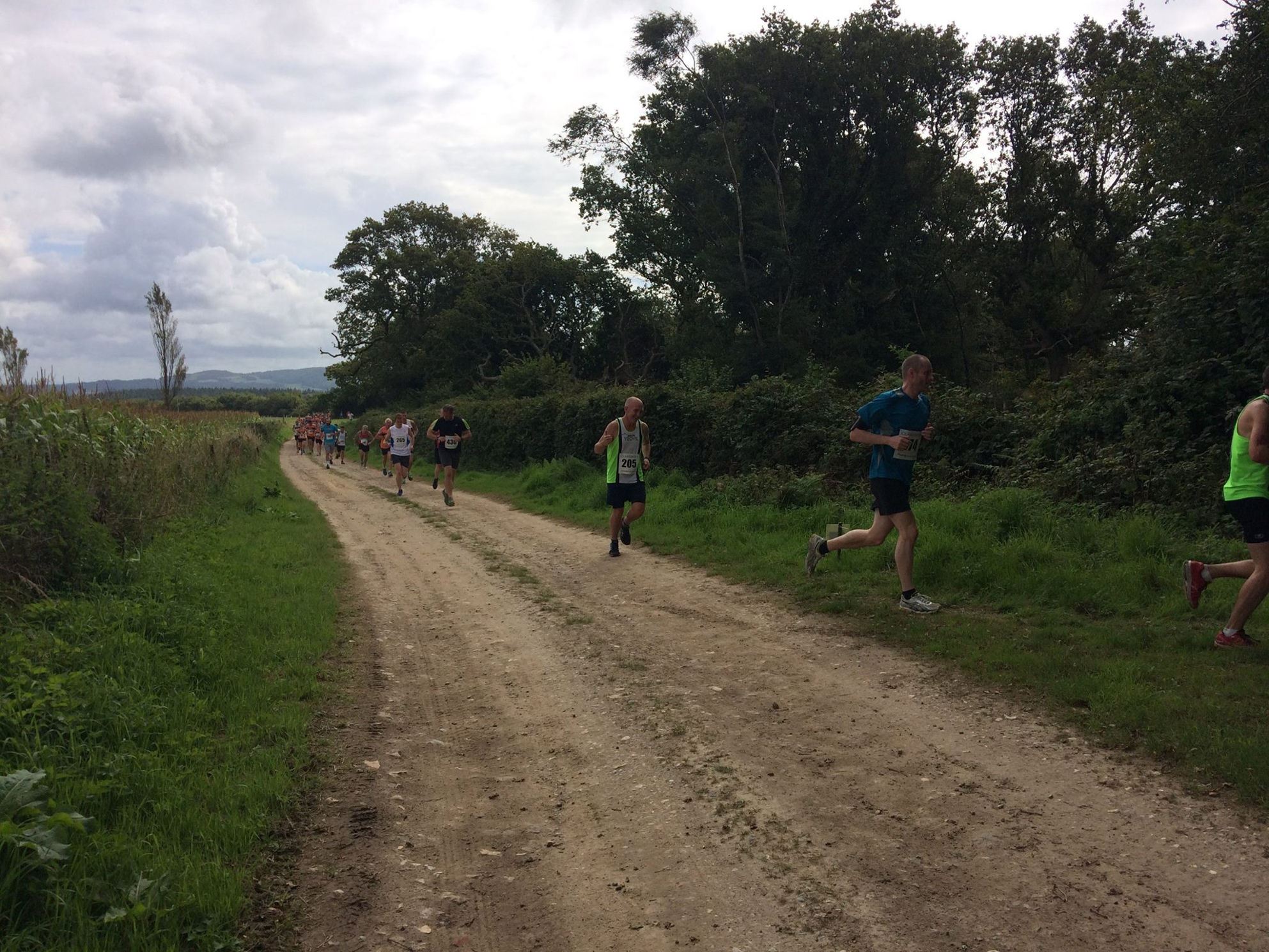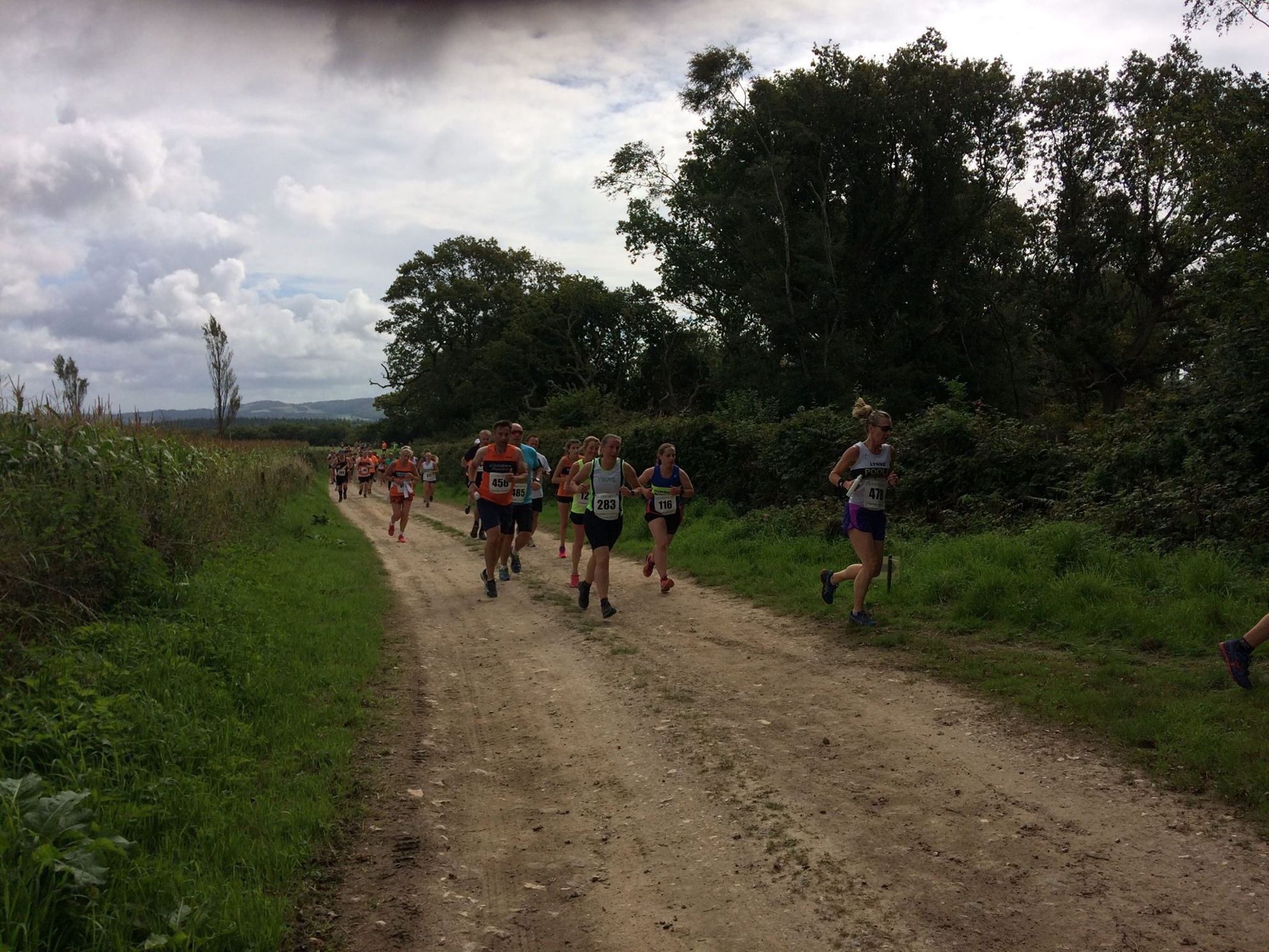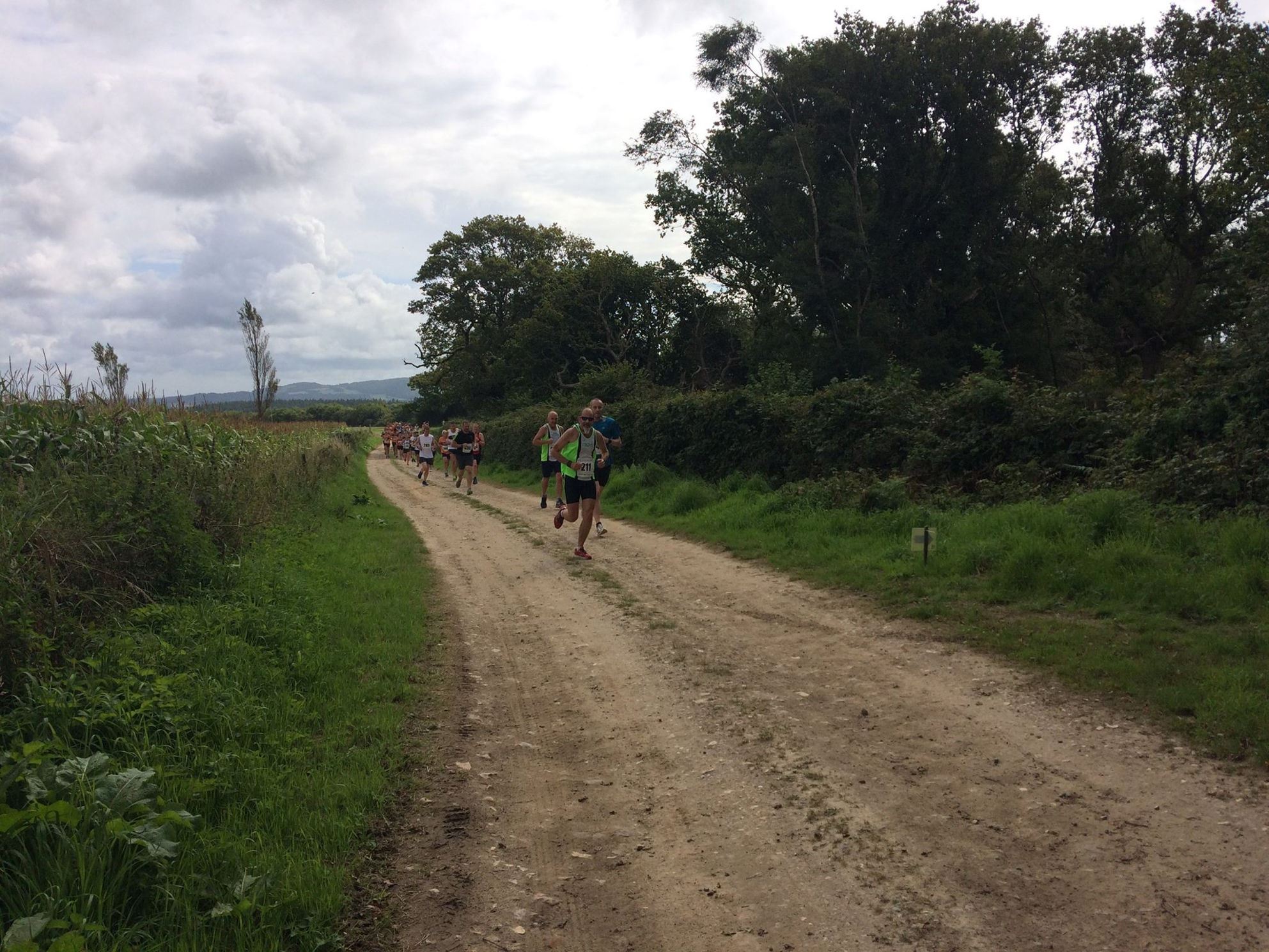 Park Runs
Saturday always sees Club members around the UK taking part in various park runs.
Great to go along to Moors Valley parkrun and see Luke do his 50th with Kevin says Julius Naim.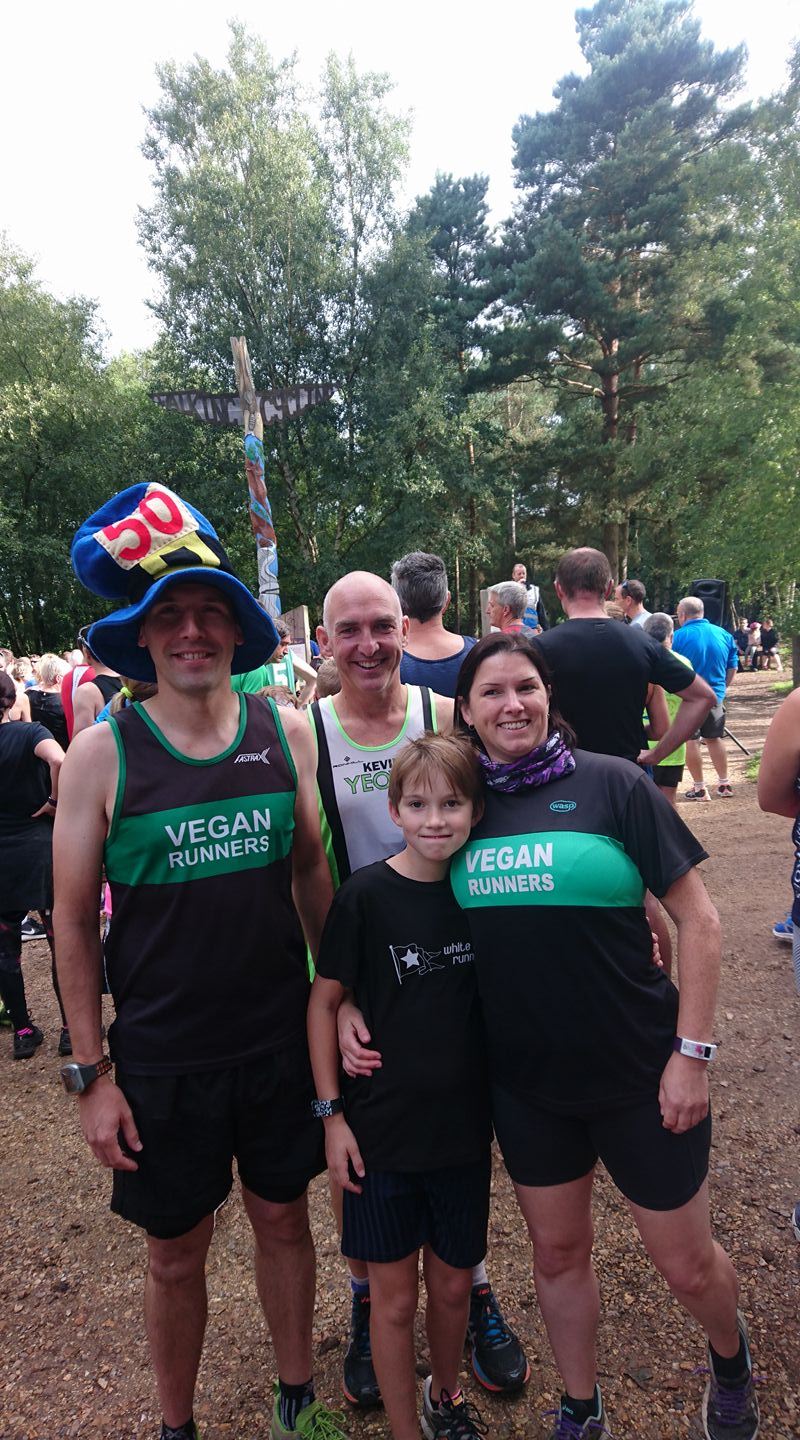 Katie Brooks doing the marshall thing.
From Adam: At Montacute. Corinne's 100th Park Run, Kate Mitchell's first Park Run, with Cinta Elliott. Well done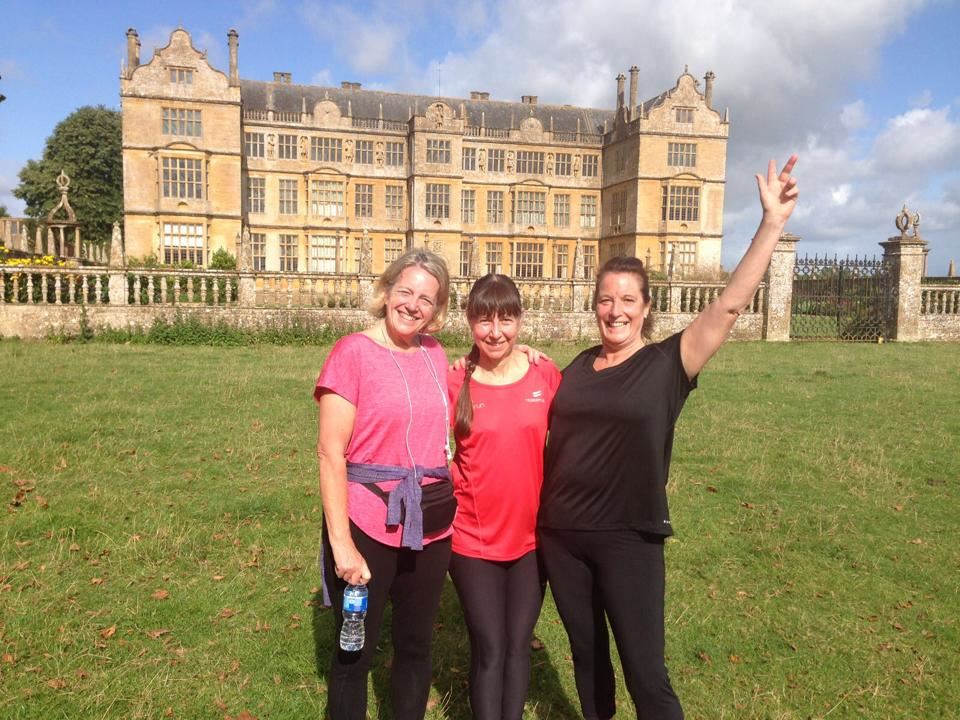 Linda participating in the Weymouth park run.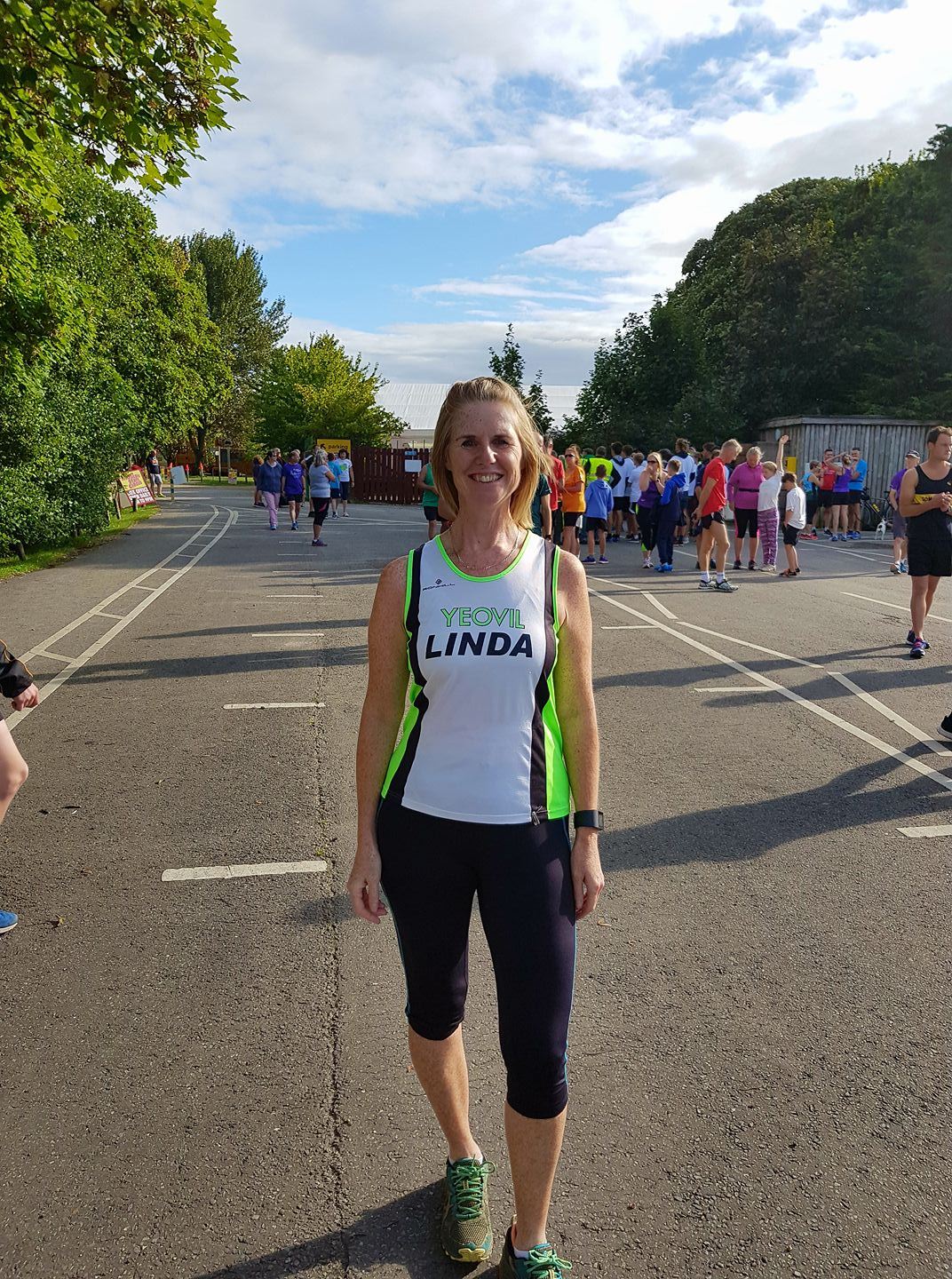 Southsea Park run completed. First Non stop 5km in ages!! I didn't get heckled by the Pompey fans thankfully! About 400 runners today and hot.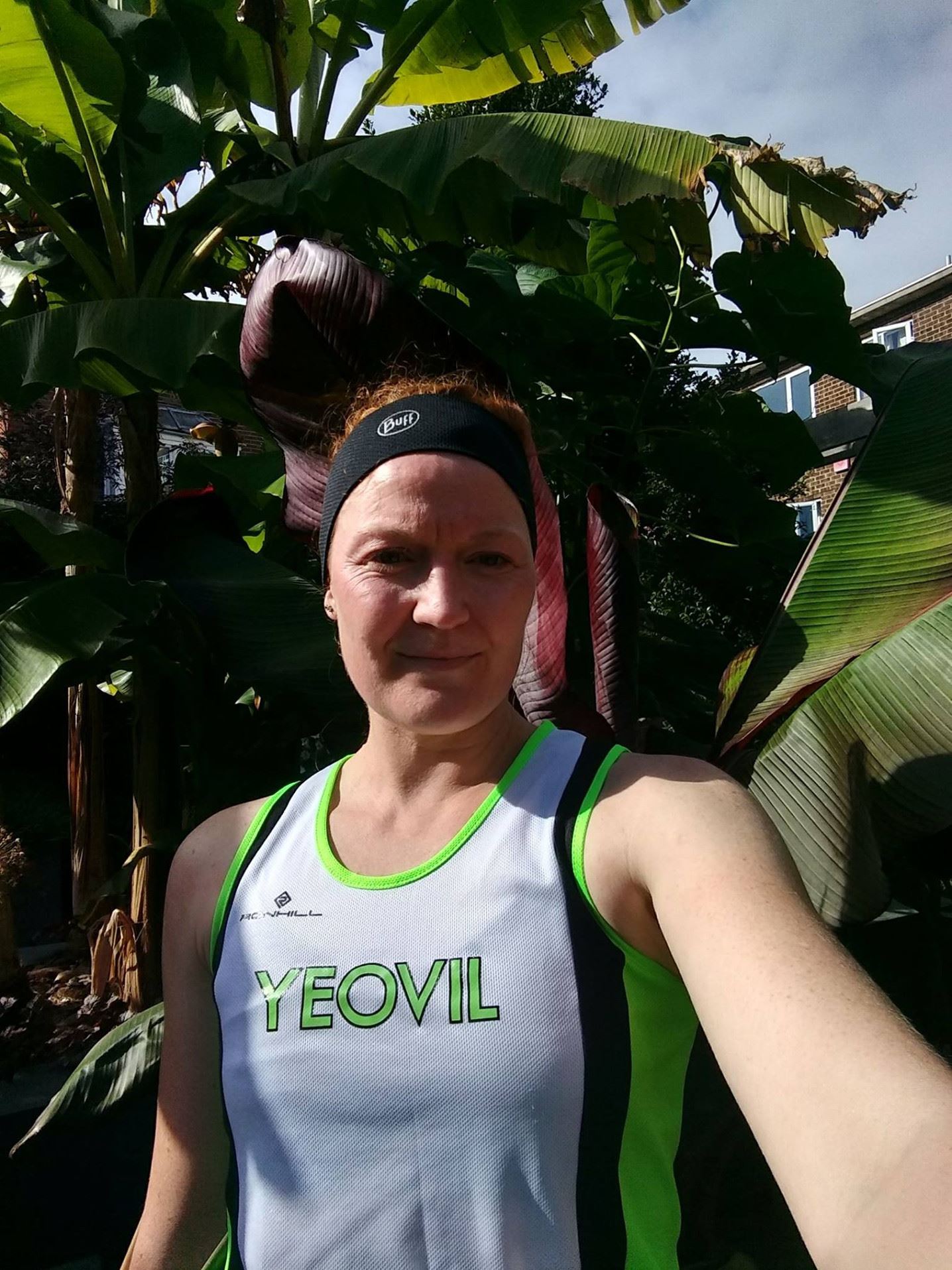 Bath Two Tunnels
Today saw the Bath Two Tunnels Marathon and Half with a few Green and Whites fez took first Club runner over the line with Nikki our first lady.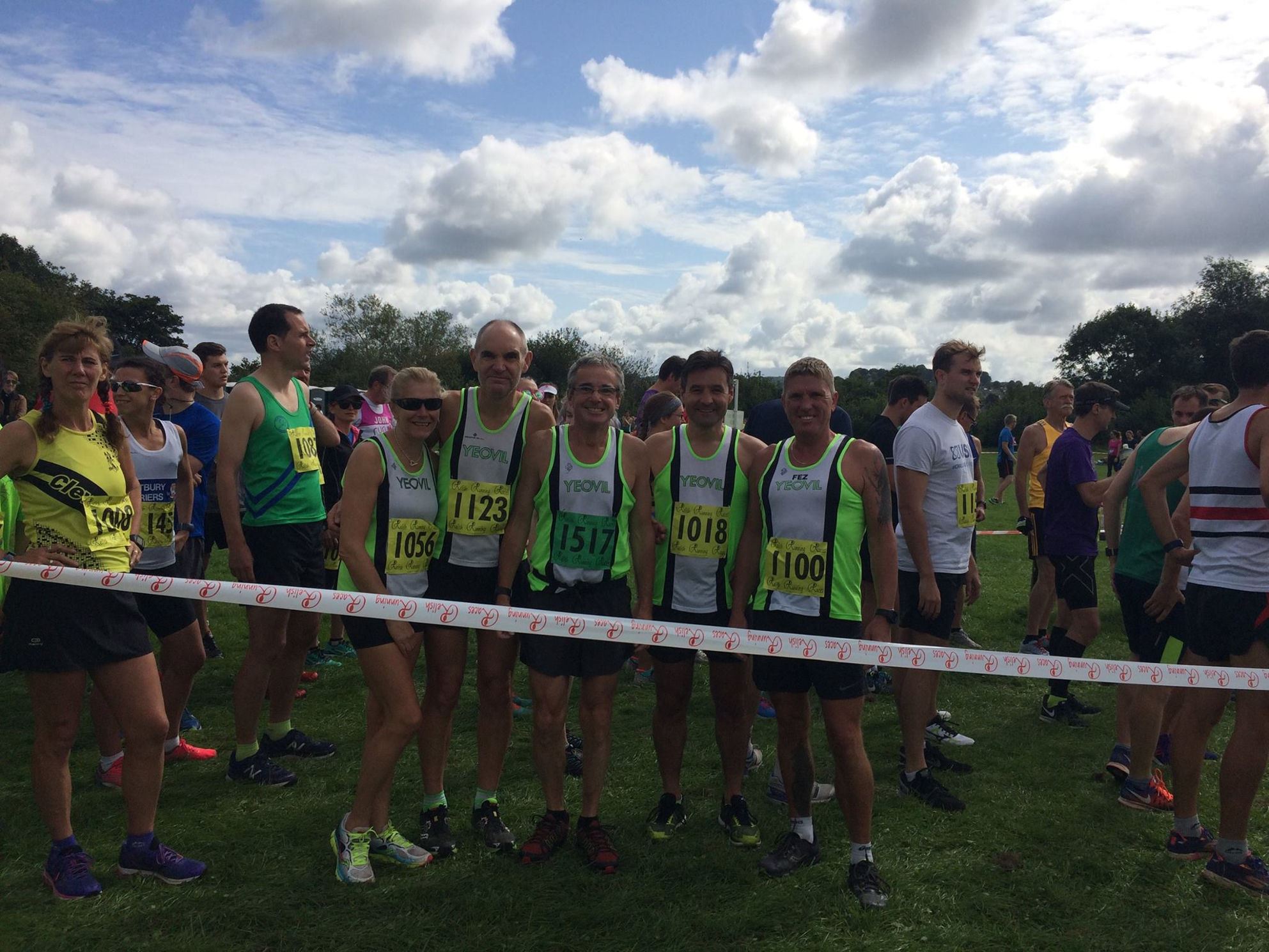 Track Session
Friday saw yet another excellant track session by our award winning Coach aka Pete Jakeman, sadly he did not have his name on the back. It was a mix bag on the weather front with a rainbow, rain and a bit of Sun. A good session so well done all that attended.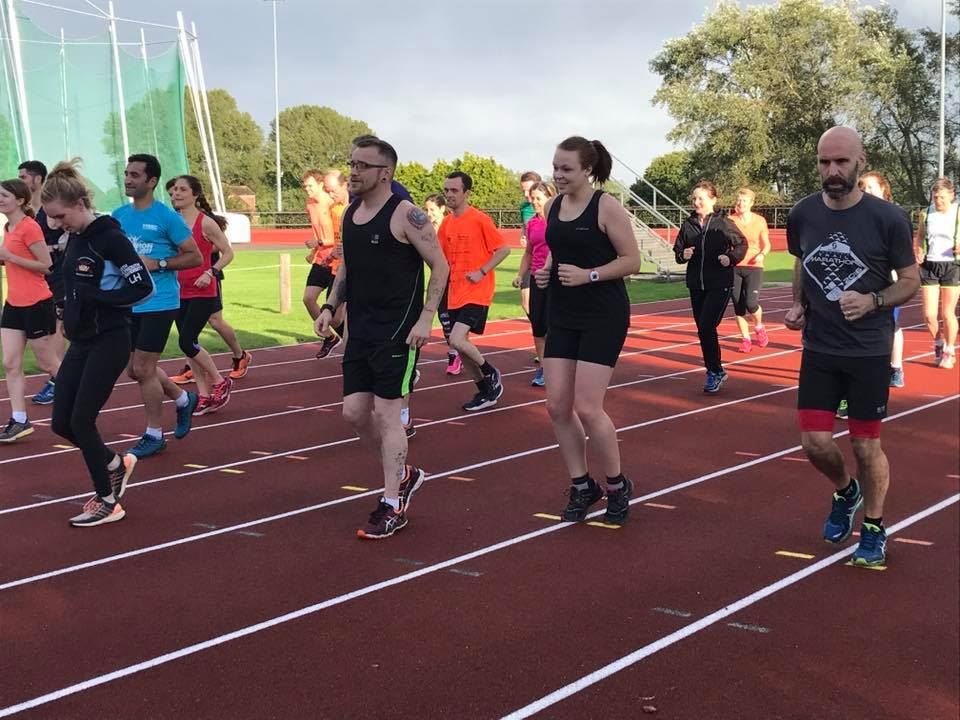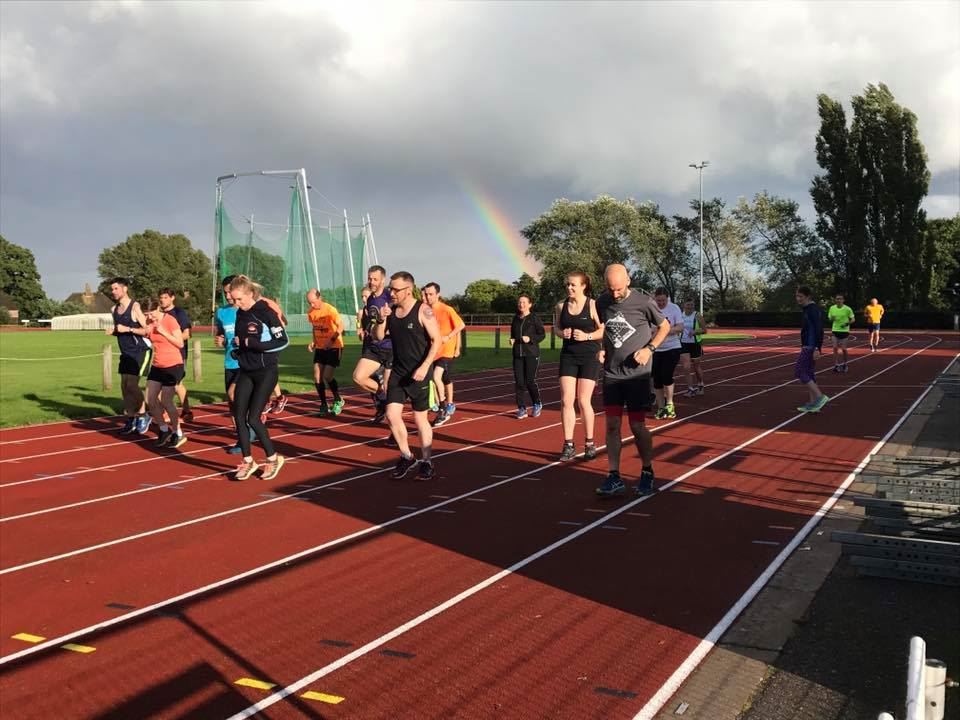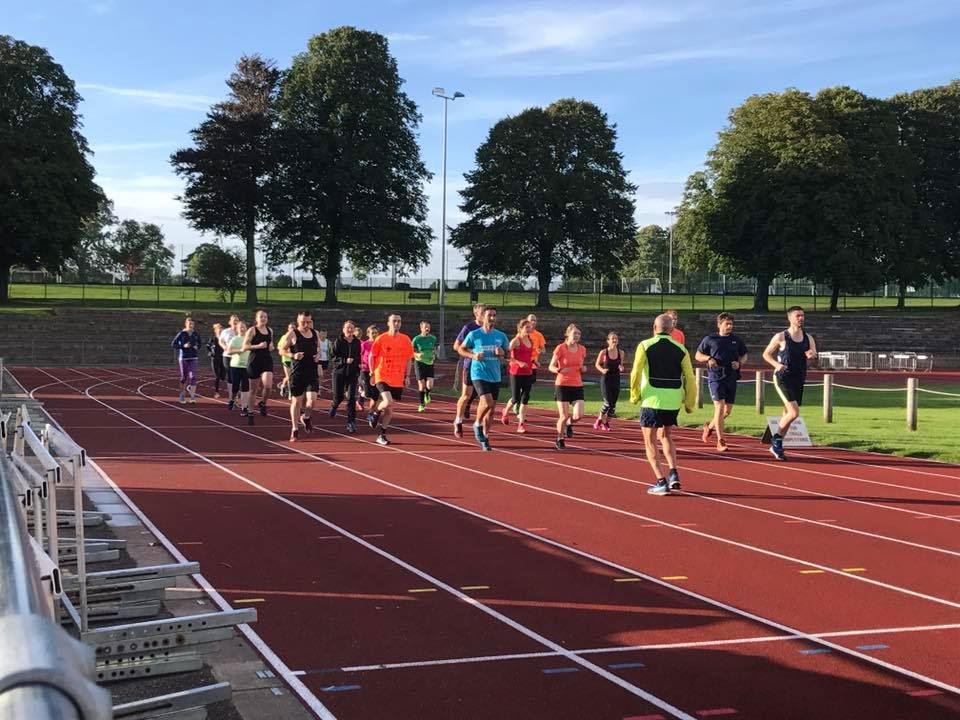 Notices
From Adam:
English Athletics Membership
I hope everyone who has paid 1st claim membership with YTRRC has now received their EA cards etc.
If you haven't please contact me.
From Nathan:
Massive well done to everyone who came to hills this week! Some great running from everyone and I really hope it was ok for everyone who came, especially the runners who were new to it. Also sorry if tonight was a bit more chaotic, our previous best night was 8 and had 15 tonight so I am definitely now thinking wider hills more people can run on at once. But thank you for coming, I massively appreciate it and hope you'll all come again! Next week if the weathers ok I'm thinking Ham Hill. If not then Goldenstones
Marks Runs
PUB RUN – WADEFORD / COMBE ST NICHOLAS (17th August 2017)
This could be as far west as I've ever been for a Thursday night Pub Run. Nicky (hope I've spelt your name correctly) led the middle distance group tonight. We left the crowded car park and turned to run uphill. A right turn took us along a muddy path and through a field of uninterested cows. At the road, we turned to run along Scrapton Lane. This was a long gentle uphill slog. At the end we turned right and the lane took us into the center of Combe St Nicholas. We ran up the road past two churches on the left. We turned off right and ran up church path. The wind blowing across the valley felt fresh almost like a sea breeze. At the end, we turned right and ran down a long lane (Greenway lane). A right turn took us along Whiteway and back to the main village. The conversation got into lap dancing and pole dancing and we continued back towards Wadeford. We did a short off-road bit going over a deep pond via a footbridge. Back on the road we turned right to run a loop round Clayhanger and Pudleigh. We passed a clay model of a Jack Russel half submerged in the earth. Another climb took us up to the main road. We turned right to run back to the Pub. Thanks to Nicky and Simon and to Alison for the photos. Our group ran just over 6 miles.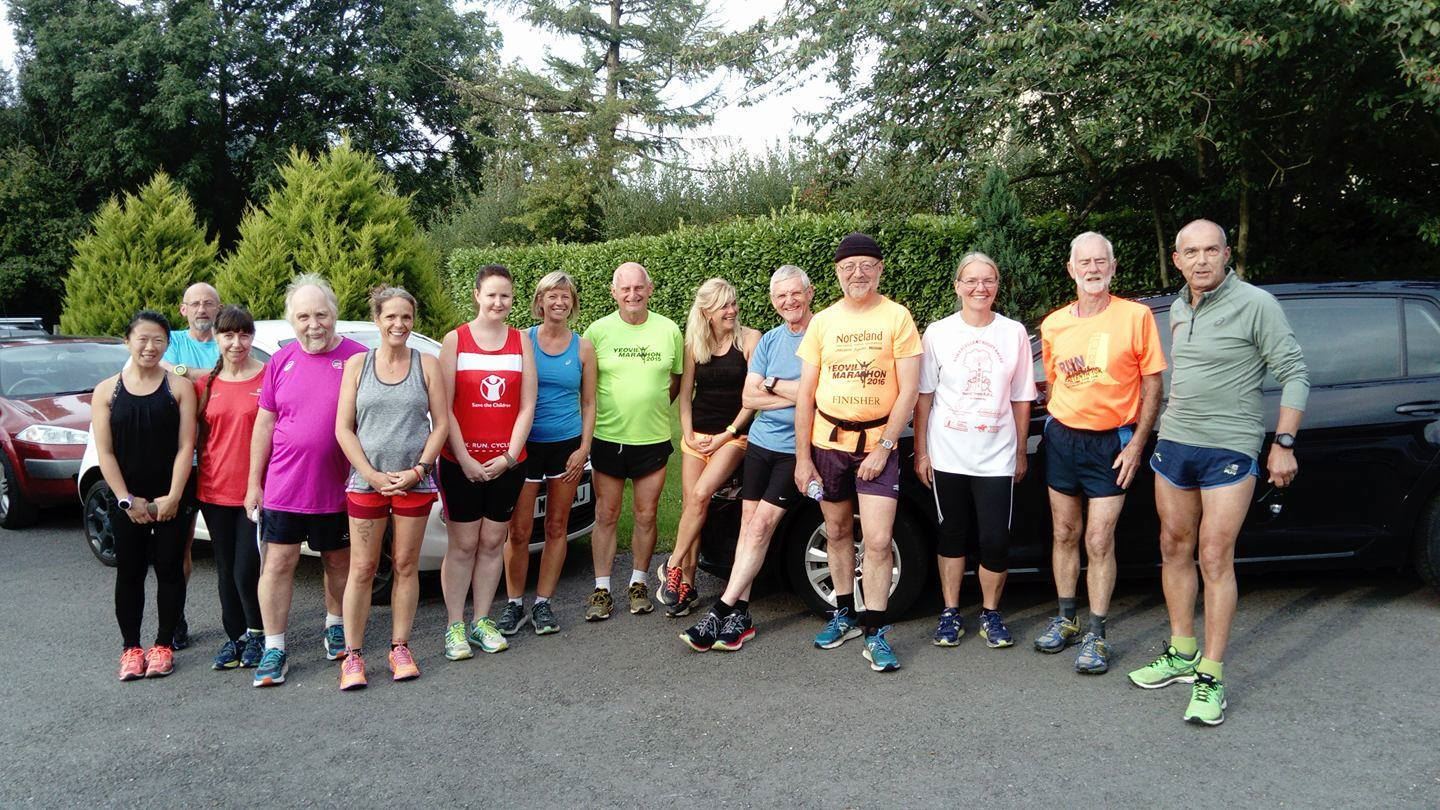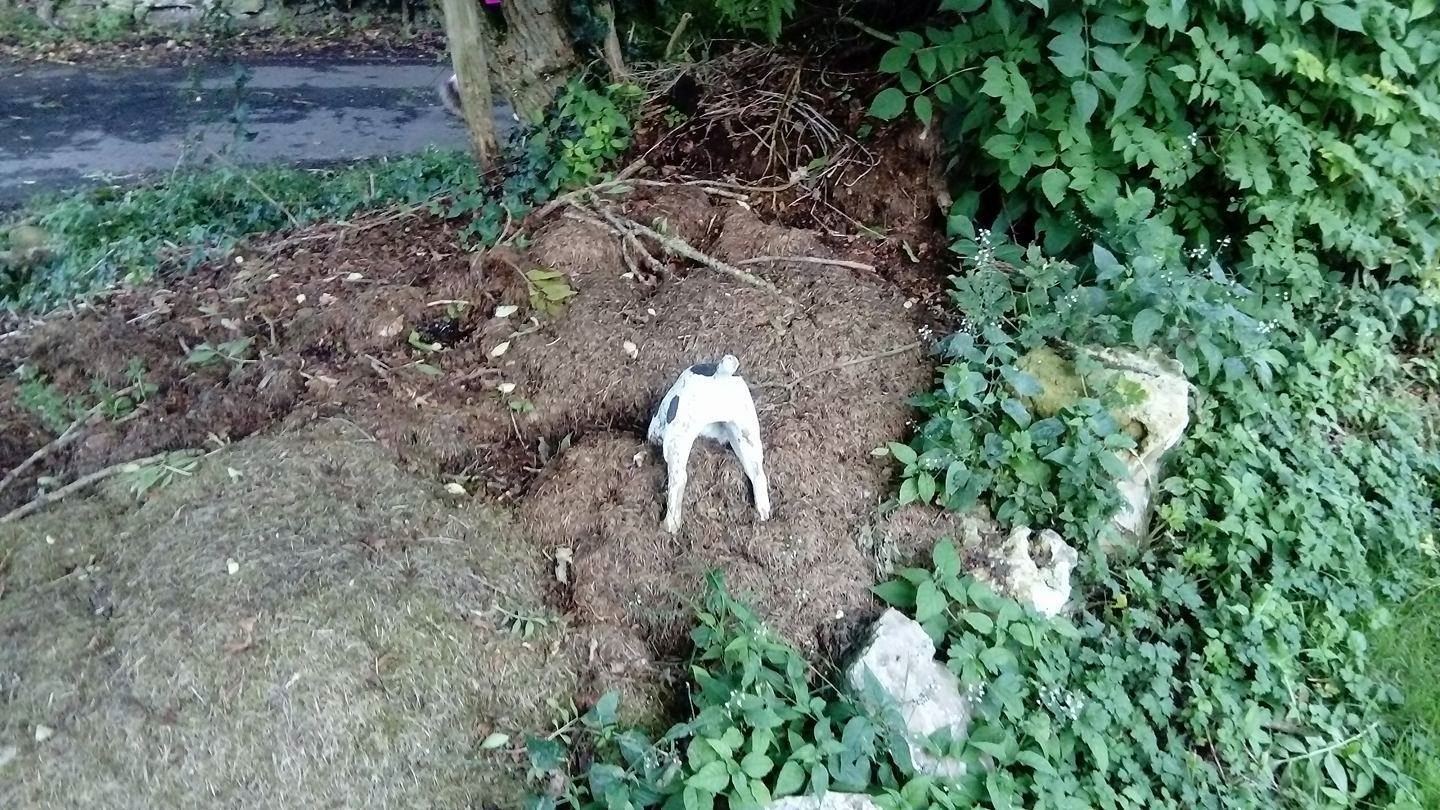 Released On 20th Aug 2017