It's a Morton Week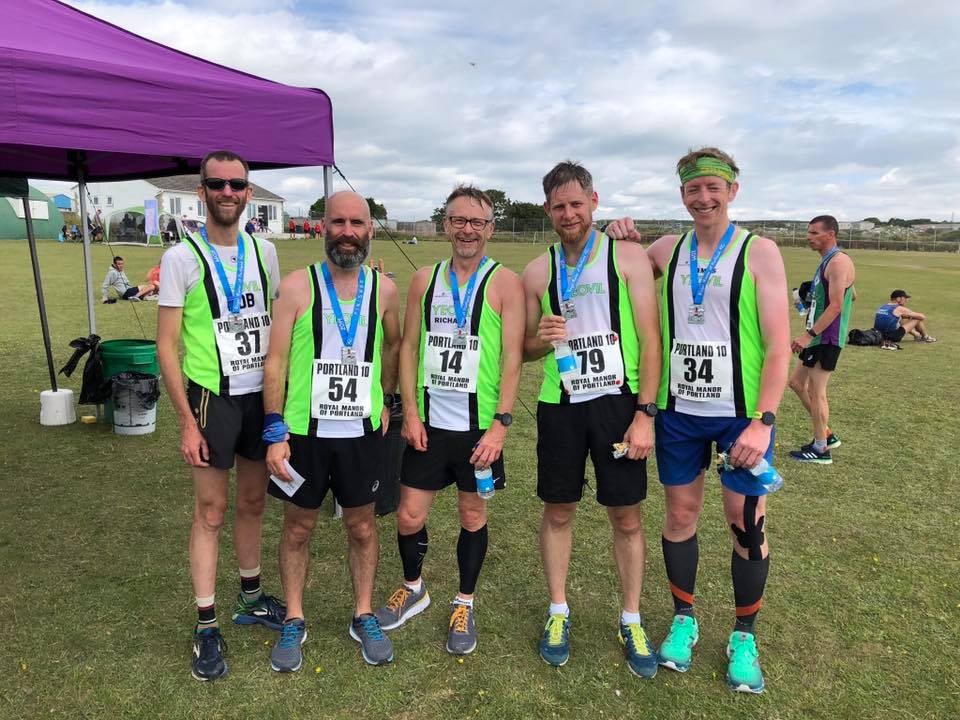 Club Champs
From Lesley: I have had to make a change on the Club Championship races for September. At the moment we have Shepton Beauchamp 10k, however, this clashes with Ash Excellent Eight, so I have replaced Shepton Beauchamp with Mells Scenic 7, which is on Sunday 22nd September. Please update your diaries and get your entries in!
A new format for 2019-2020 Championships will be published soon - watch this space"
Sherborne Sprint Tri
From Tim: Only one from YTRRC for the Sherborne Sprint Tri, Sharon Hardy, must have been the early start. 7 am registration with a swim start time at 8:30 am but at least it was cooler than later in the day. This was Sharons' 5th and had a great event excelling in all three disciplines gaining a tri pb. All the running with Linda Membury Tuesday group and the Graham Still 10K club helping her across the line. Received a great medal and T-shirt for her efforts.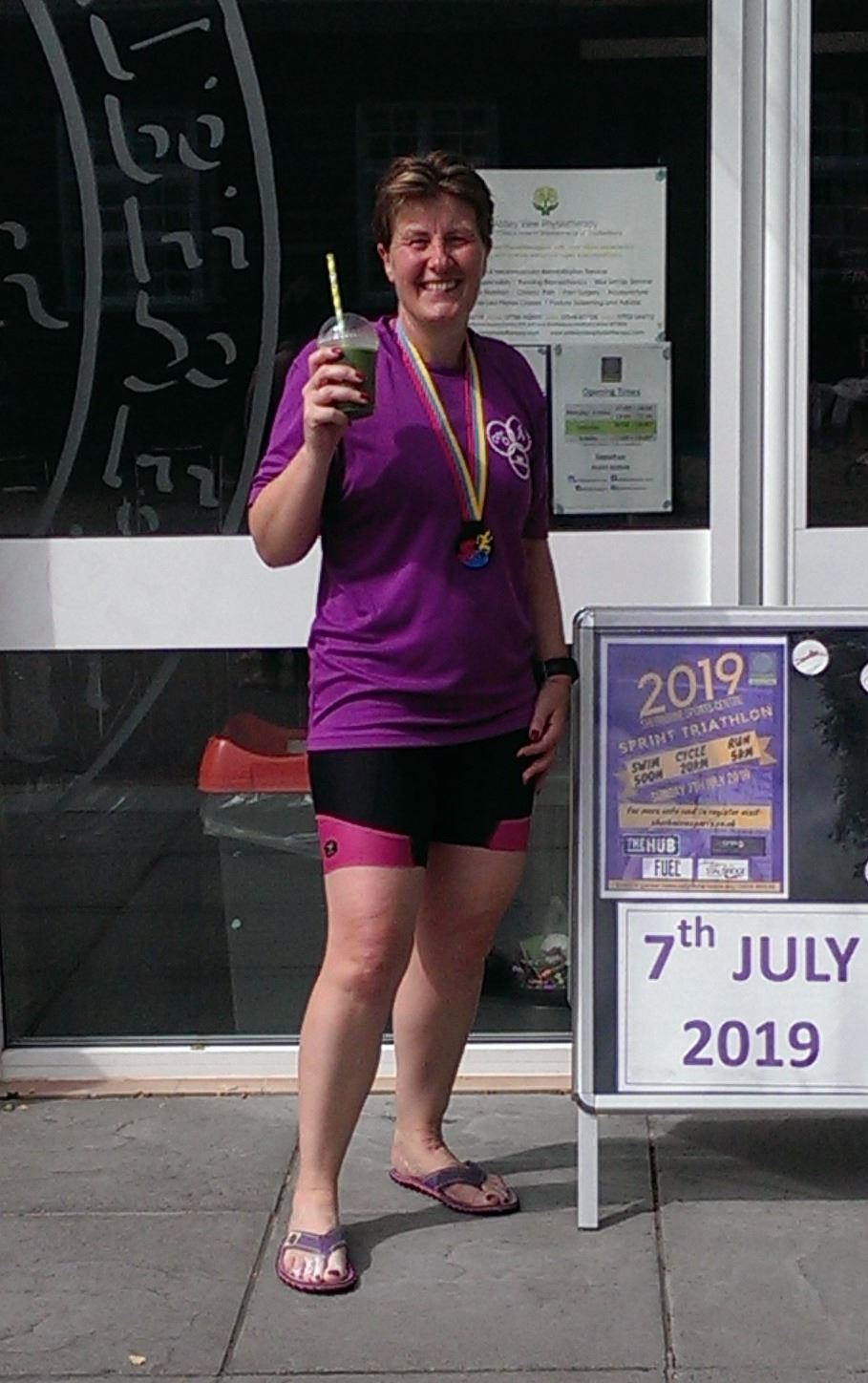 Summer 5k Series
From Lindsay: Hi everyone just a quick heads up as unbelievably it's yeovilton 5 k again a week today on the tenth of July please can you add your names if u can Marshall, set up or pace the runners around all help is greatly appreciated and fingers crossed for a warm sunny evening.
As per the earlier post from Lindsay. It's that time again folks & we are asking for your help.
Any donations of your culinary expertise accepted with thanks (shop bought acceptable too). Don't forget we can reimburse costs if required.
Many thanks
Mel & Denise
Today saw the last day of the Unicorn Morton frolics and marathon with a 10 miler thrown in as well. The 10 miler had Nathen first for the Club in 7th position and Nikki was our first lady, Simon also ran in the race.
The Marathon had four club members with Kev Brittle, in his new shirt, first in for the Club in 8th position and Lynne was out first lady, JC and I were the other two runners that included two river crossings on a hot humid day. Well done all.
Quantock Beast
From Linda: I've been dying to do this for a couple of years as the first time I did it I was so hungover I felt awful all the way around. I loved the views and was determined that I was going to enjoy it this time. Only 4 of us from YTRRC were present and it was a Somerset Series event. Woke up in the morning and thought...perfect, no sun, cloud coverage, brilliant running conditions. Well, that went out of the window! Turned out to be a blazing hot summer day.lol. The route was lovely to start with. Nice downhill for about half a mile then the hills began.! The route was very much up and down, a bit rough underfoot now and then. I went the wrong way after 4 miles but someone shouted me back! There was this massive hill about half way and I overheard someone say that once you got to the top it was all down here from then on. I could have kissed her! BUT SHE LIED!! There was 2 more shorter hill after that! The last mile was lovely, downhill all the way. The race was well marshaled, apart from the bit I went wrong. Lovely atmosphere and well organised. Also a lovely location. Els came first, followed by Shaun Powell, Lesley Nesbitt and me at the end.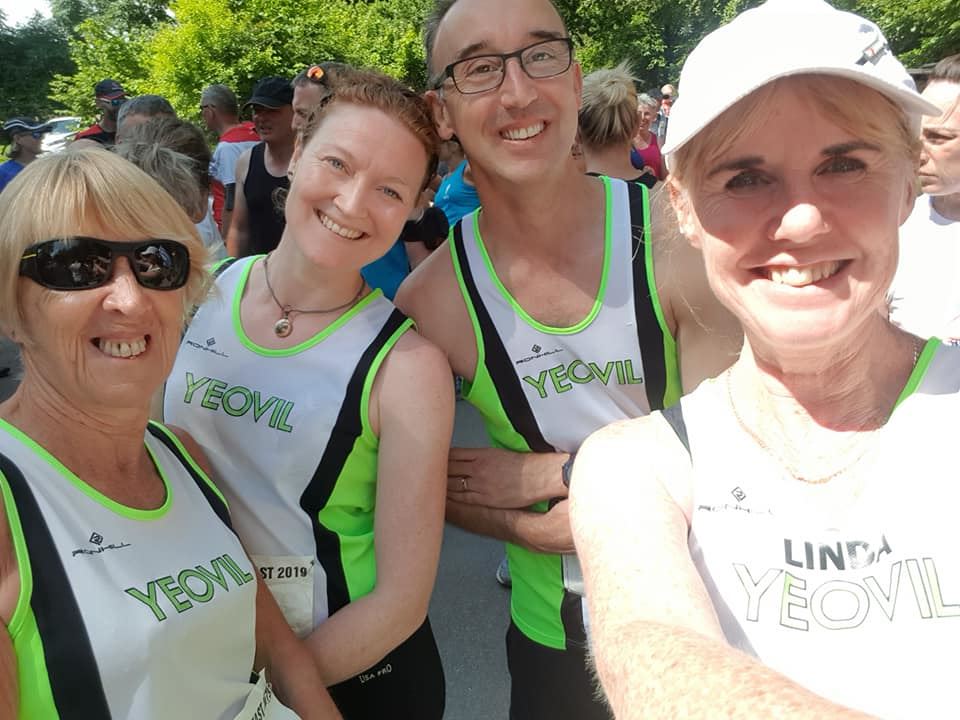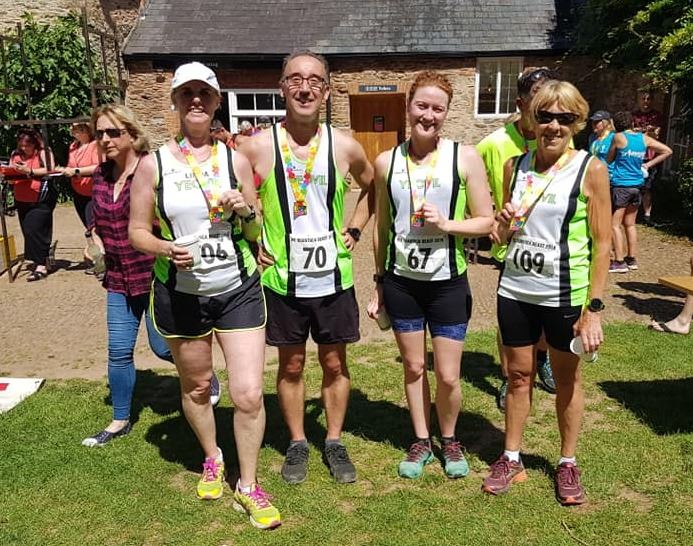 Portland 10
From Richard Clayton: Team YTRRC from the Portland 10 mile this morning, some great times posted, well Casper Harvey and I brought up the rear but we were well happy with our times so I assume Gary Stickley, James Hutt and Rob Jones were too 😬 A great event but surprisingly low on numbers, a testing course with some long periods of elevation, weather was kind until the last 30 mins when the sun appeared ☀️ all in all a well-run event highly recommended 🏃‍♂️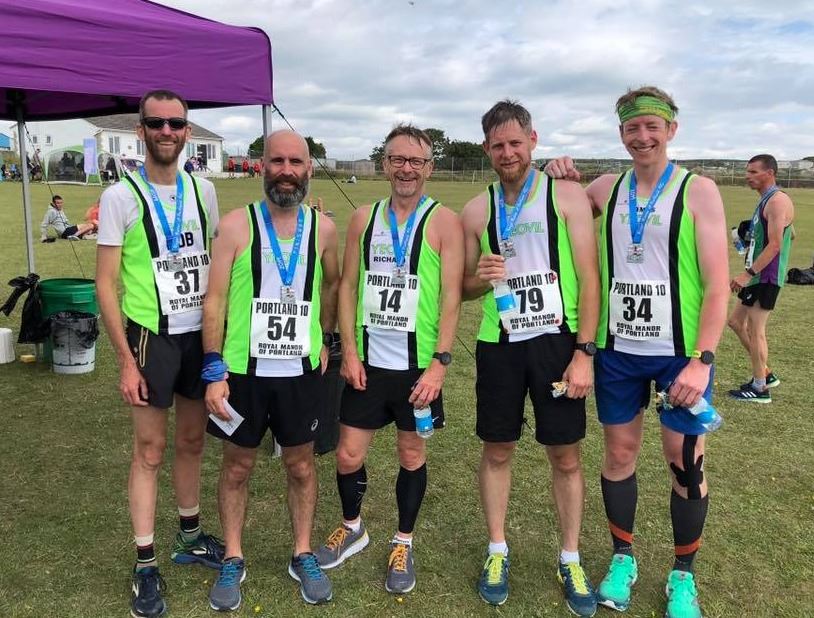 Charmouth Challenge
From Lesley: A tough, hot, but enjoyable Charmouth Challenge completed today. Helen took it easy running with me for the first few miles, she then ran on and finished as first Yeovil lady and me coming in second (and I managed to stay on my feet today!). There was another lady registered as Yeovil but didn't see another Yeovil vest and didn't recognise the name so maybe a new member or an error. There were no male runners running for our Club today. The day was finished off by enjoying a sandwich in a local café, a couple of hours on the beach, including a swim and, of course, the day wouldn't be complete without a Mr Whirly ice cream and sitting watching the ducks and looking at the final downhill of the race.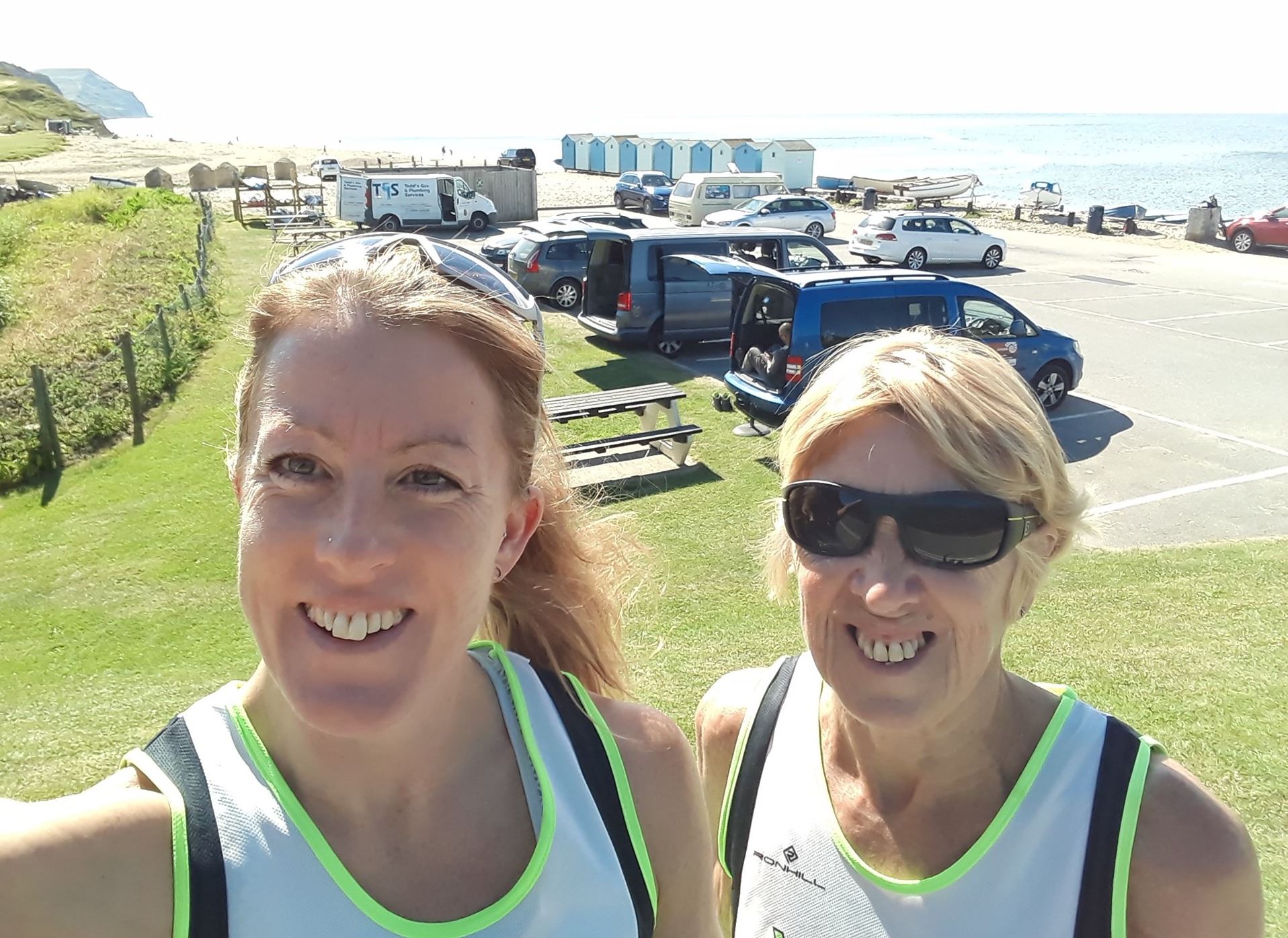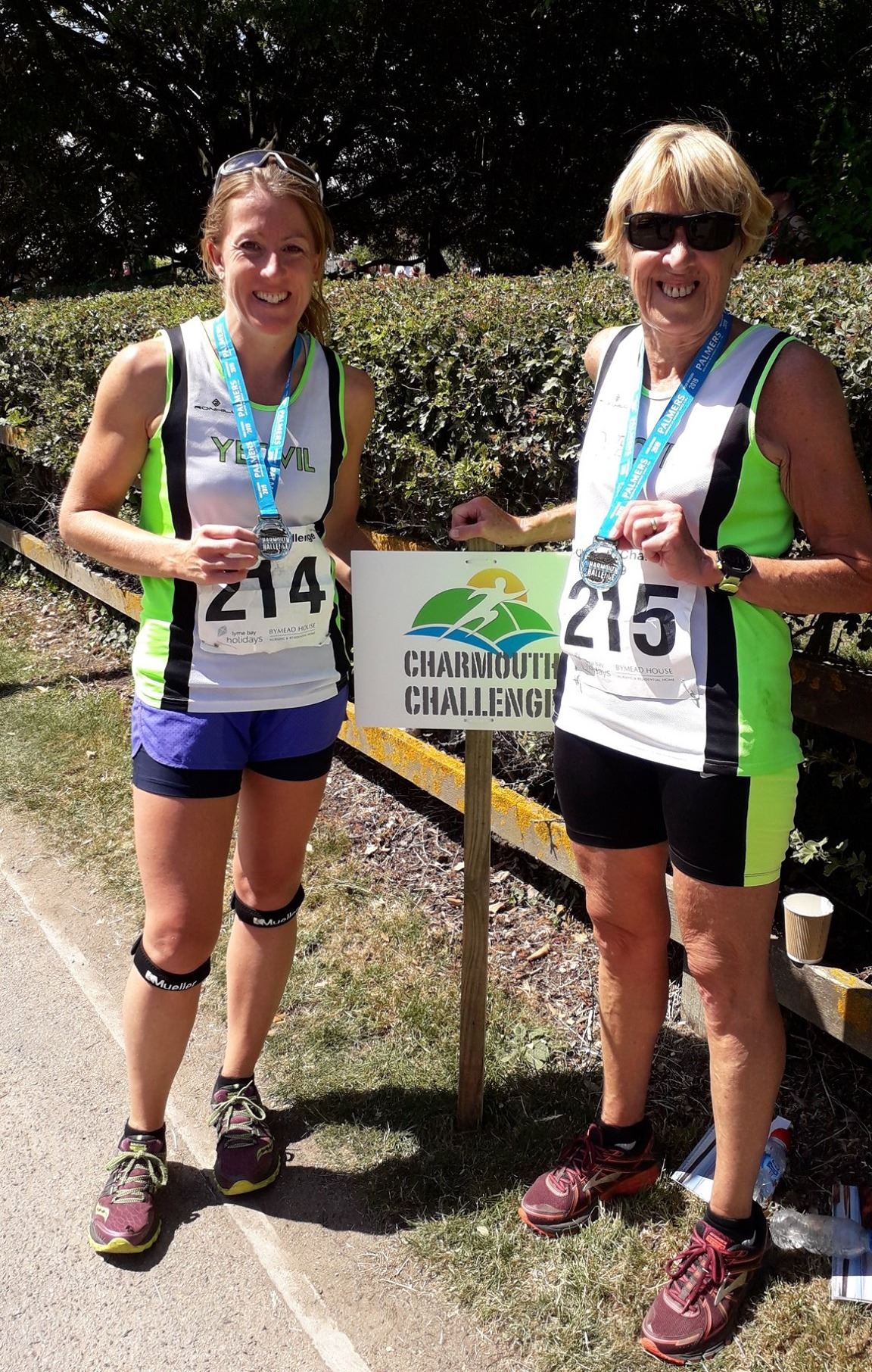 From Anita: OMG that was one hot frolic!
A lone YTRRC runner today at WSR unicorn frolic, in Morton. Early start but it was still too hot and very dusty. A bit of a technical trail looped route. Tripped on the first loop in the rhododendron tunnel (the only time both feet were off the ground at the same time!) so leg throbbed a bit for the rest of the marathon torture. Nice medal, unicorn squeaky, unicorn beer and unicorn buff though.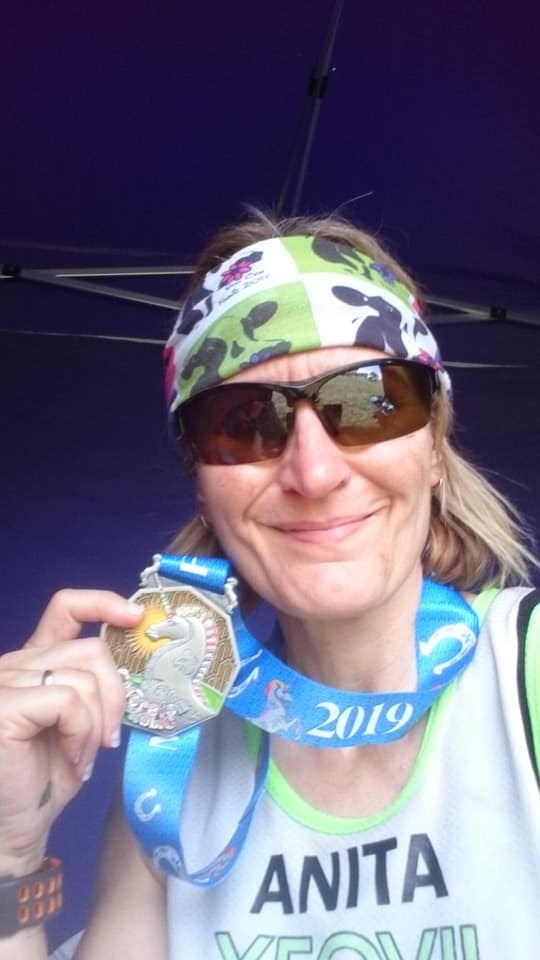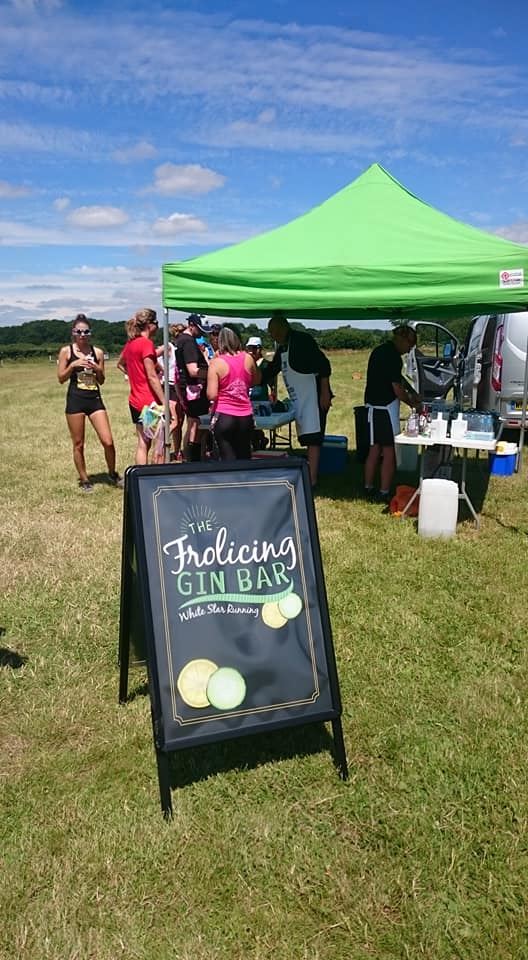 Ham to Lyme
Saturday saw the Ham to Lyme with Mark taking 6th place.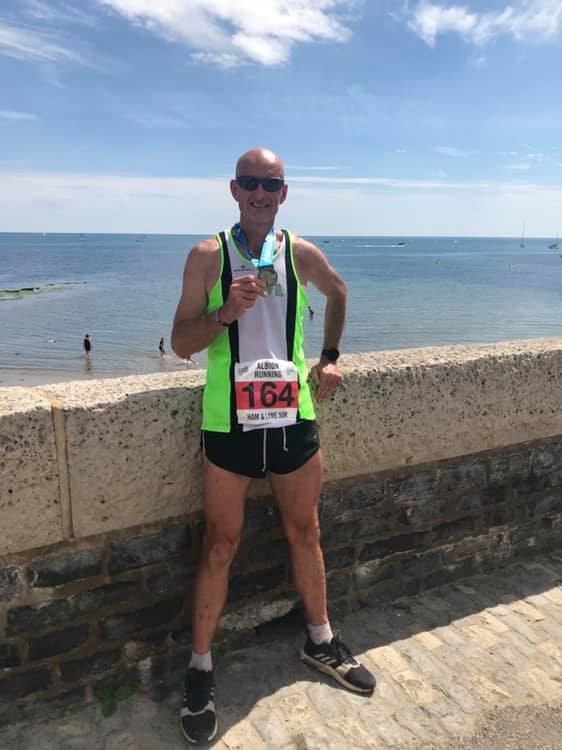 Park Runs
Great turn out at Montacute on Saturday.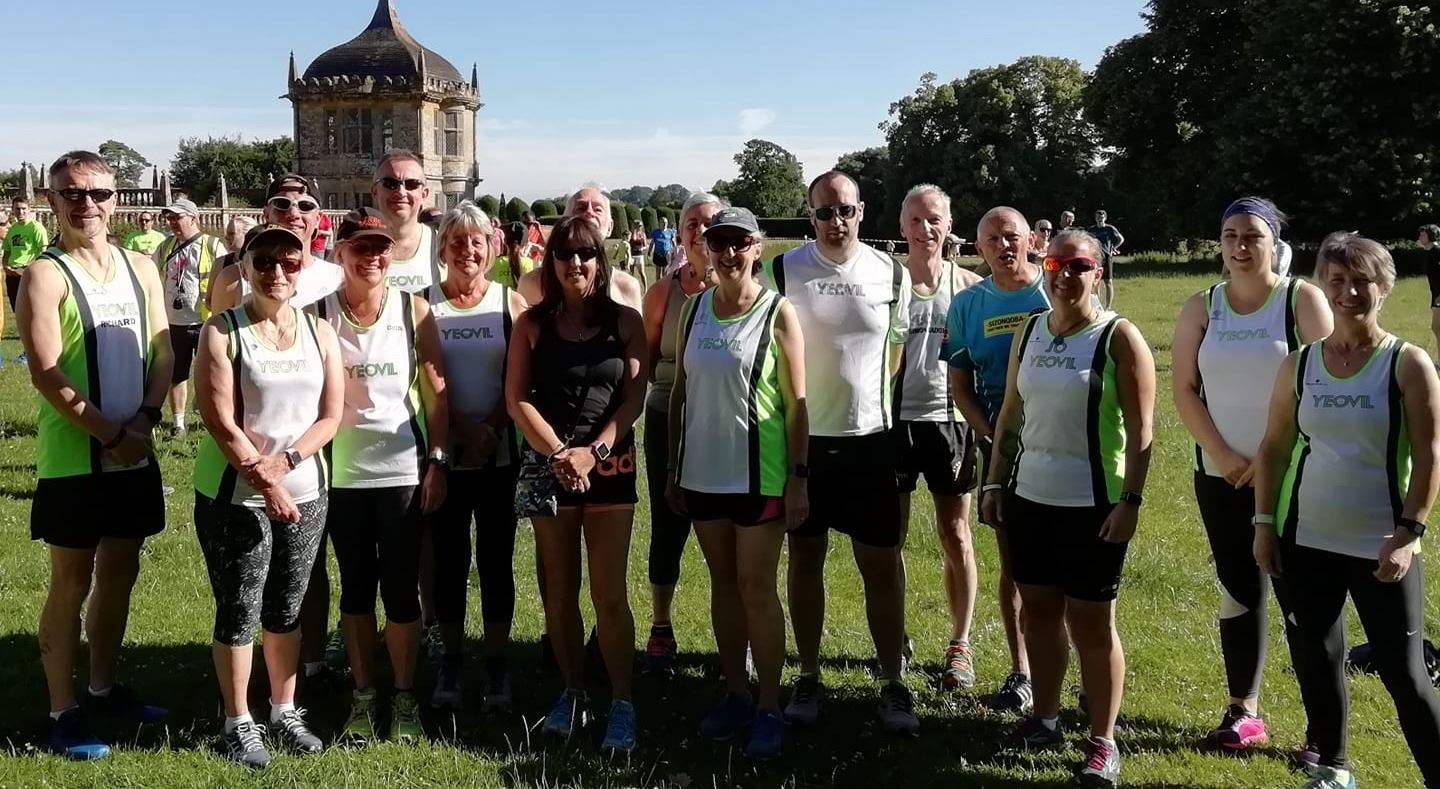 Club Run Tuesday 9th July
Annual Memorial Run at Ham Hill As a mark of respect, it would be nice if we all wore our Club Colours 1830 Meet at Norton Car Park Ham Hill Car Park Will be Marked as will the route to the bench from the top Hollow Lane, 18:30 BriefingRun Leaders are advised to organise their own routes so as to arrive at the Memorial Bench for 19:45
Car Park Will be Marked as will the route to the bench from the top Hollow Lane
Marks Runs
PUB RUN – YEOVIL – QUICKSILVER MAIL (4th July 2019)
Alison planned the route and led tonight's Pub Run. Twas a good turnout, and we ran off along West Coker road, then turned down Forest Hill. Before long we were running through Sampson's Wood. We exited the wood on the far southern side and entered a housing estate. We crossed over the A30 and ran down to the end of a street. We continued along paths and entered Burton at the chapel and thatched cottages. Soon we were running off-road for a while and reached Halves Lane. We climbed up over some fields occupied by sheep and rabbits, and came out on the Hardington road. At the top of the hill at the crossroads, we turned left. This took us past the grand design where we turned left to run down a dry muddy track. We crossed the road to Pen Cross, and entered fields. We encountered young cows at the end of the field. We continued down a lane and turned left to run down a path with a steep incline. This took us into East Coker. We ran back towards Burton, then entered a path on the right. We followed the path past Nash Priory. We continued eastwards, then turned left down a track. We crossed a field of barley, and descended stone steps to Placket Lane. Some of us ran to the southern end of Placket Lane and ran back up East Coker Road. Soon we were back at the pub. Thanks Alison and all for a nice run in fine summer weather.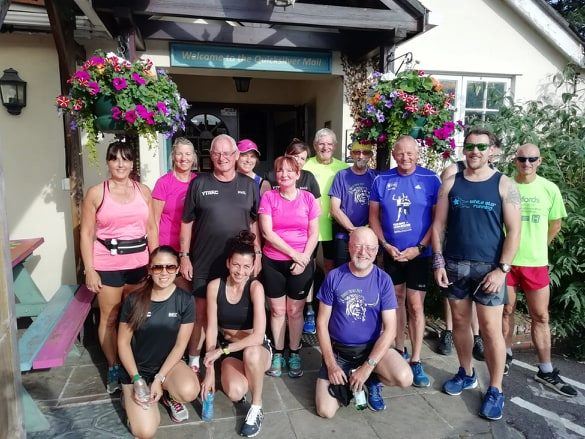 Released On 7th Jul 2019