Haselbury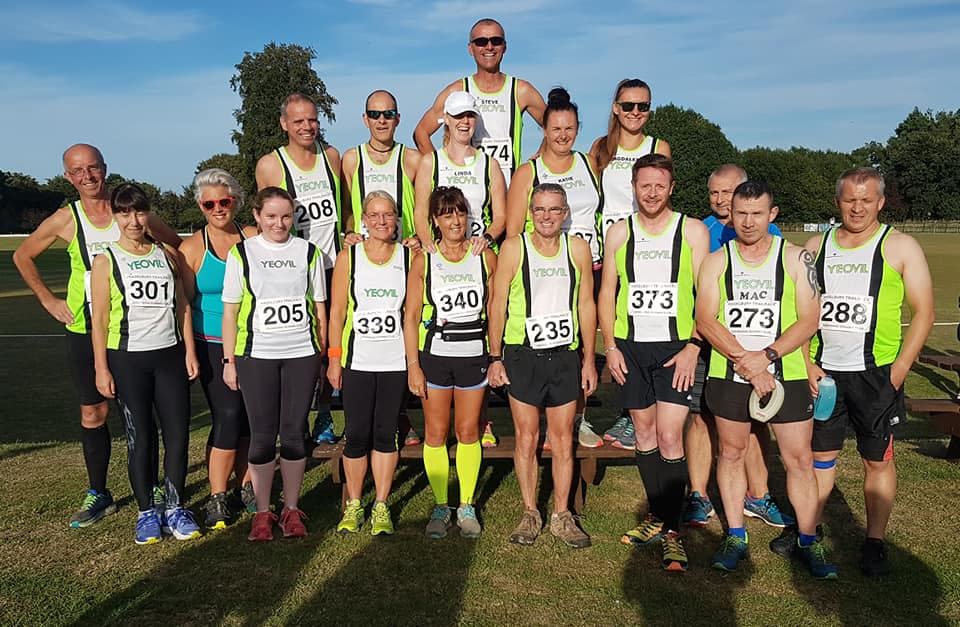 Summer 5k Series
This Wednesday sees the 5k series so marshals and cakes are needed, please.
Congratulations Paul and Gemma Meadows
YTRRC did Cornwall this weekend but not for running but Paul's and Gemma'a wedding, a great day and lovely venue followed by a great reception, ask Fez.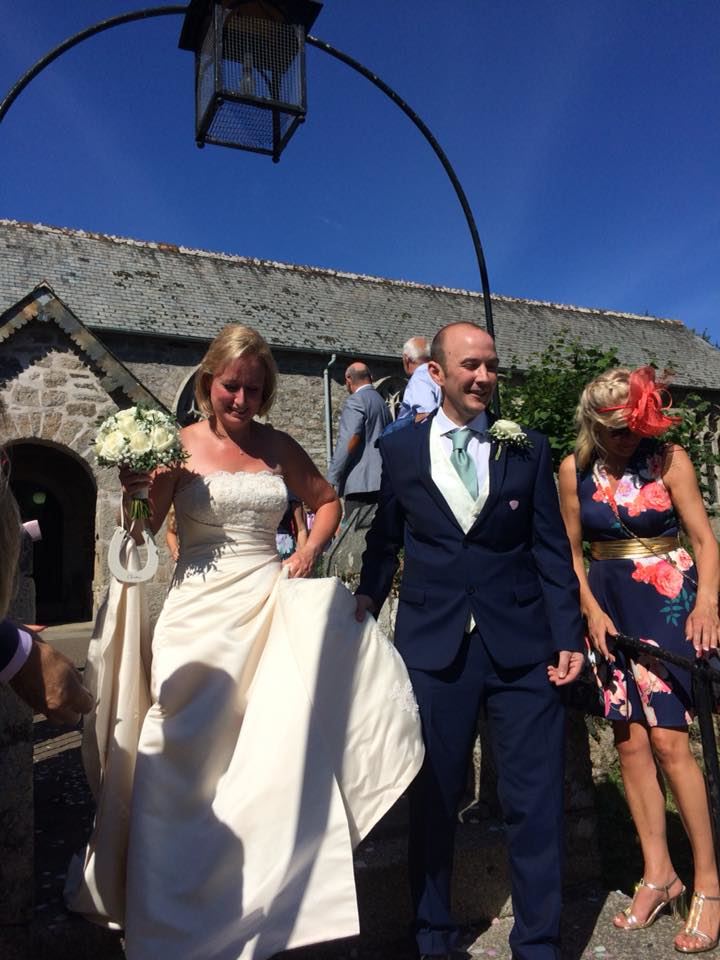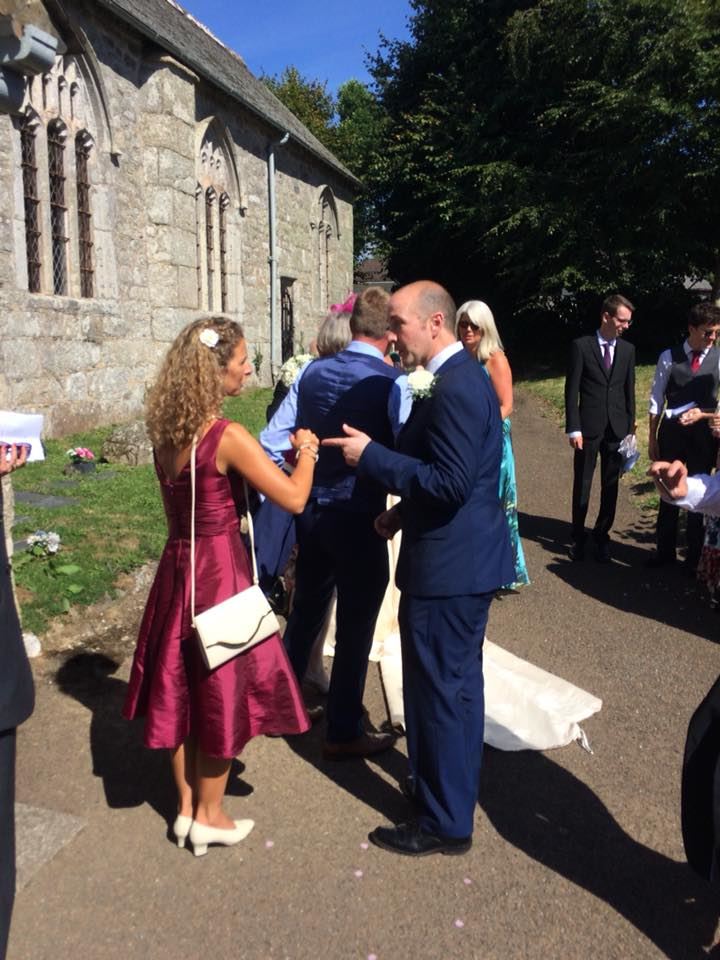 The Stur Half
From Magdalena: So I'm officially a sensible runner yay!!! Survived The Stur Half today stressful enough because of the heat and my Garmin running on low battery(oops!) Stopped on every station for drink and shower, taking it as easy as possible. Managed to do it in SECOND personal worst (thanks to Snowdon!) No medal at the finish line (WTF???) but a nice buff instead. August Half completed!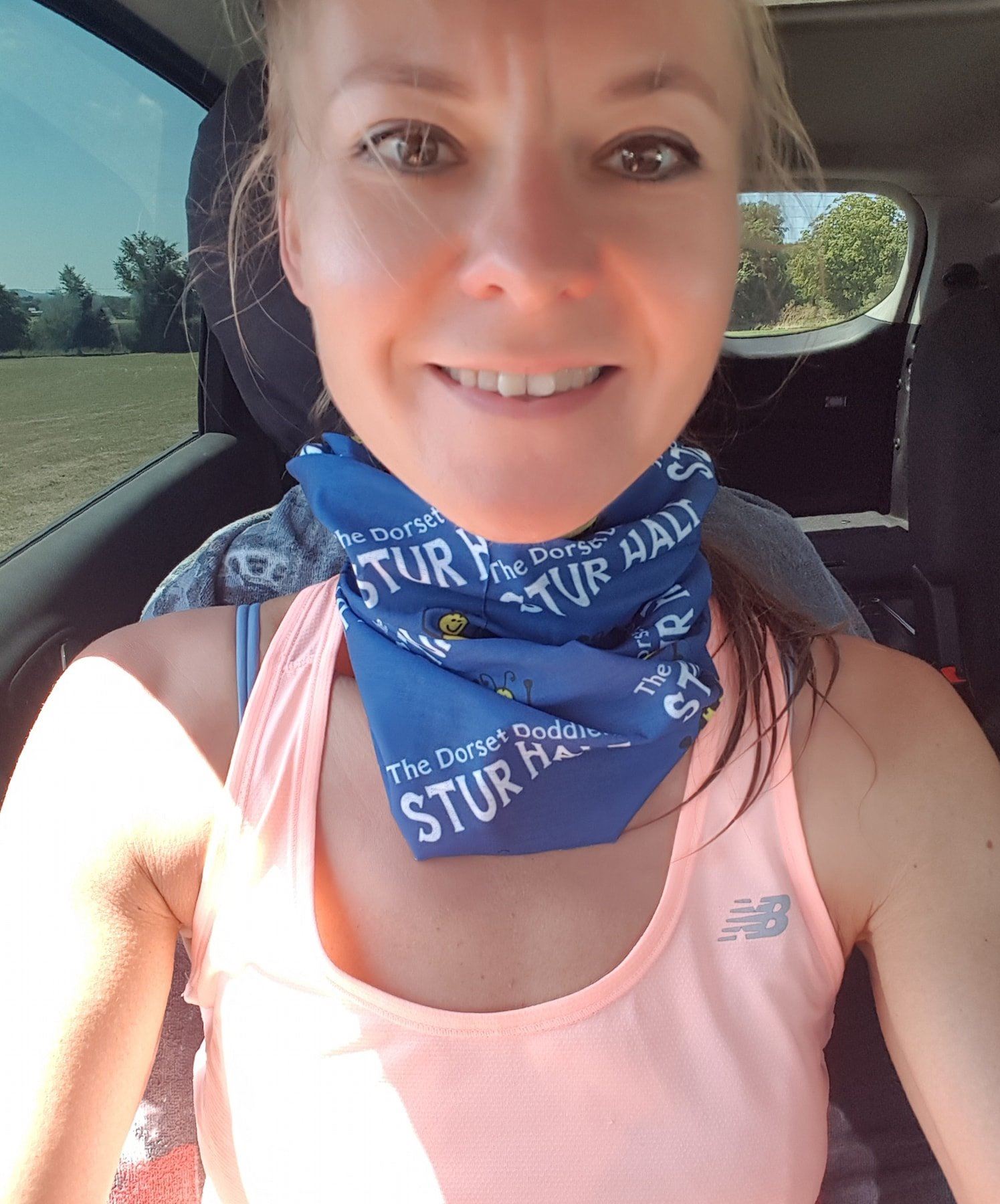 This Great long-established event run by Crewkerne Running Club celebrated its 30th year in glorious weather and far removed from the torrential rain 12 months prior.
Green and Whites were plenty .... points chasers (Championship event).. and midweek racers gathered to celebrate Steve Warren Birthday 🤣 and singing commenced🤣
From the start it's a downhill lane enabling everyone to settle into pace and position before cutting though school grounds and then into fields.... All Yeovil runners were doing great and notably Linda Membury was flying , everyone was having fun.... except Matthew Driver who gave me " The Vs " how rude😁.
As runners emerged for second time through school we had Robbie Hawkins as first YTRRC Stephen Warren as second and Matt was third .. As runners came past we even had little pose for camera 🤔 Magdalena Richard and some lovely smiles from all, until Linda came past battered and bruised and well out of early position... she had taken a nasty tumble... The course took no prisoners as Rebecca Burton fell too and Corinne Hawkins cut hand on barbed wire fence.
At this point... moved to watch final 1 km Which involved both downhill then uphill. Robbie was through , Steve ( Warren) was through nursing tight hamstring ... then Peter Darton came through ... Matt was about 20 seconds behind him ... but not ready to give up... Matt pulled closer to Pete and as they. entered final straight Matt edged it by 1 second. ( Peter admitted shredded legs from Snowdonia ... and he threw down Gauntlet for 2019 Snowdonia Marathon and Haselbury Sprint off). Samantha Lloyd and Linda are still chasing points queen leader Katie Brooks who had an 18 min PB over last year time😲👍 Jeff Watson increased his points King lead as Carl has been missing races due to injury. Usual suspects were there and did great Trevor Strelley June Moule Alison Griffiths
Martin Alderman , Mack . Caroline Watts and . James Hutt who's got more neck than a Diplodocus 🤣
Well done everyone.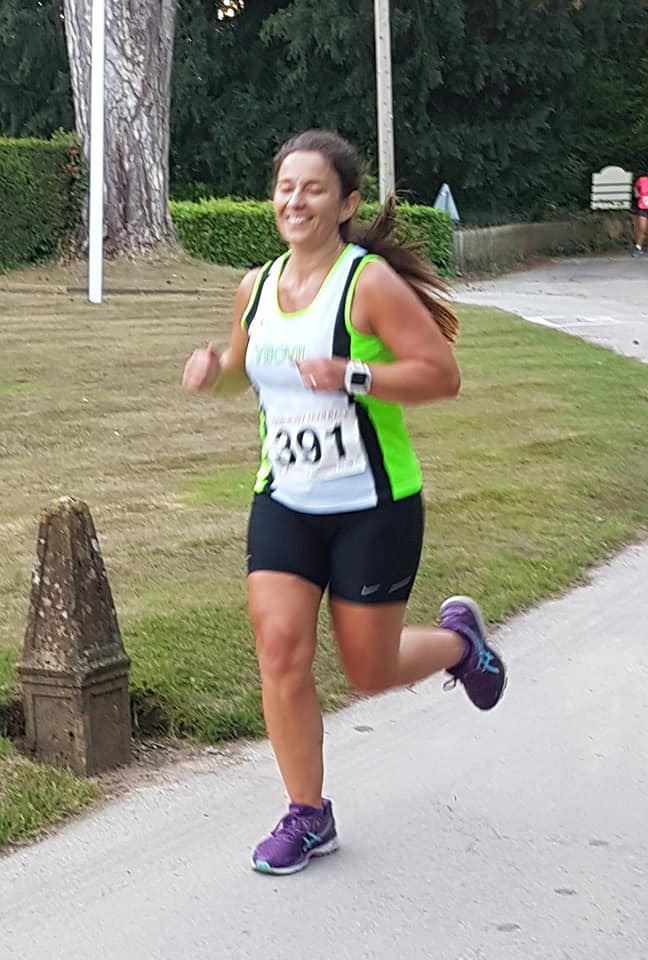 Park Runs
Montacute: Pictures
Monatctue Park run this week saw the Wedding Run and also Richard Dodge's 1000 race, a great turn out in Club Colours at the first of the month.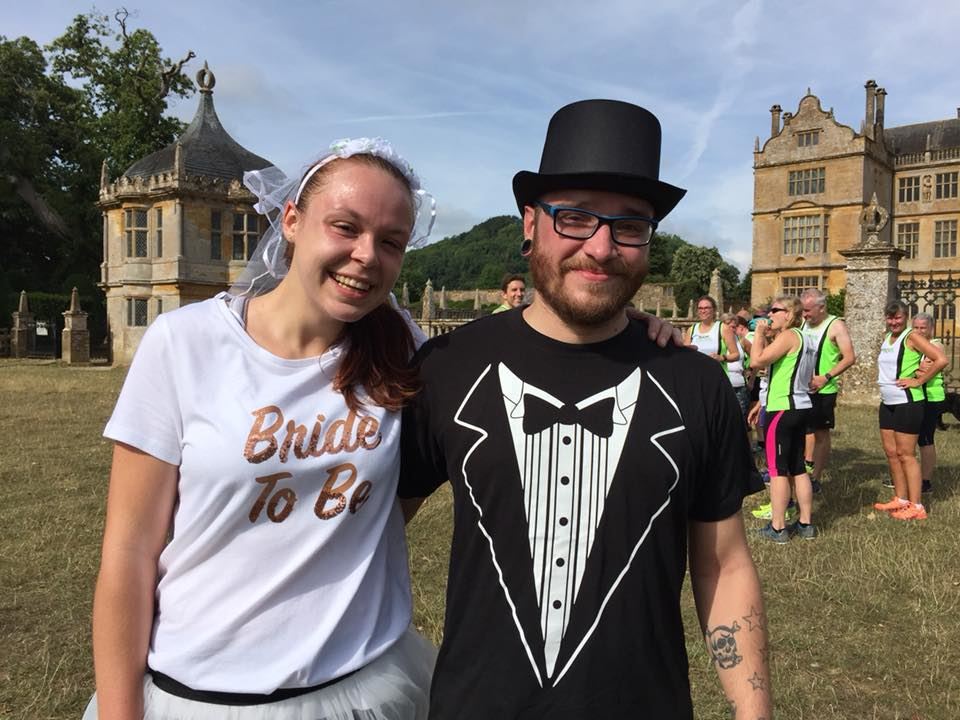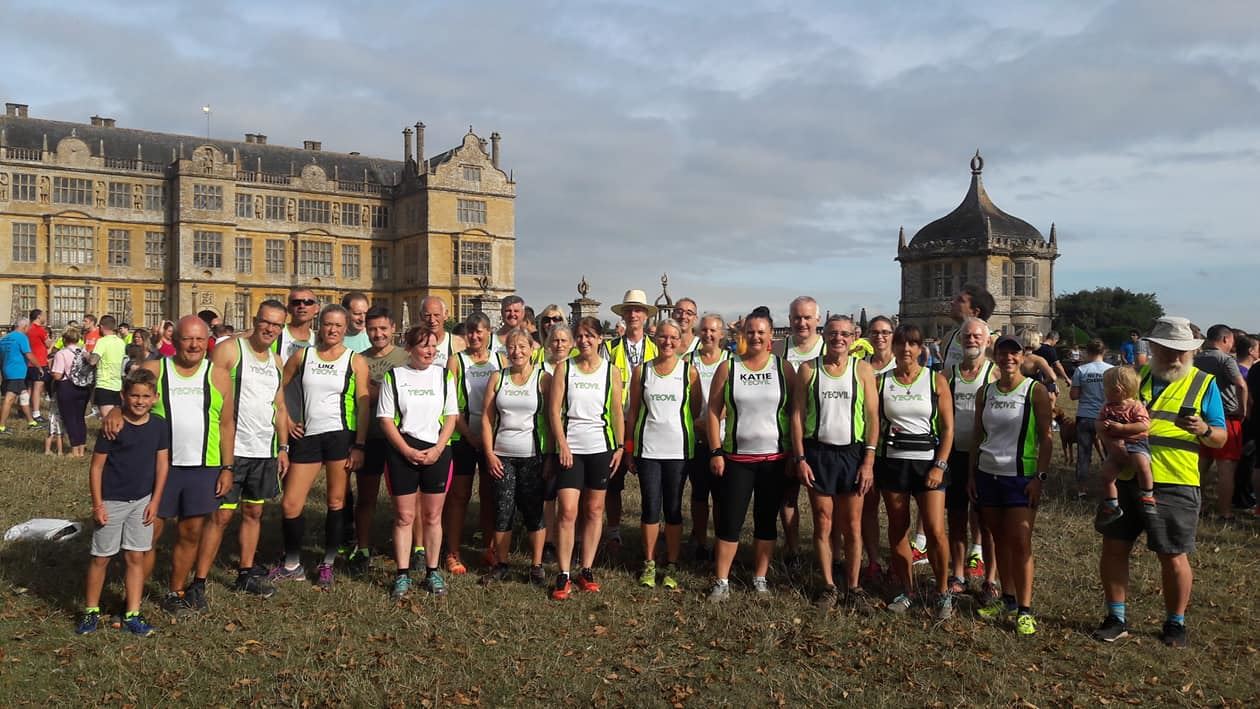 From Lesley: Parkrun tourism today at Torbay Velopark. Met up with Mark Pollard, celebrating his 100th parkrun, Janet and Sam Pollard. Also nice to see ex YTRRC members, Tom & Kaz Handley.From Lesley: Parkrun tourism today at Torbay Velopark. Met up with Mark Pollard, celebrating his 100th parkrun, Janet and Sam Pollard. Also nice to see ex YTRRC members, Tom & Kaz Handley.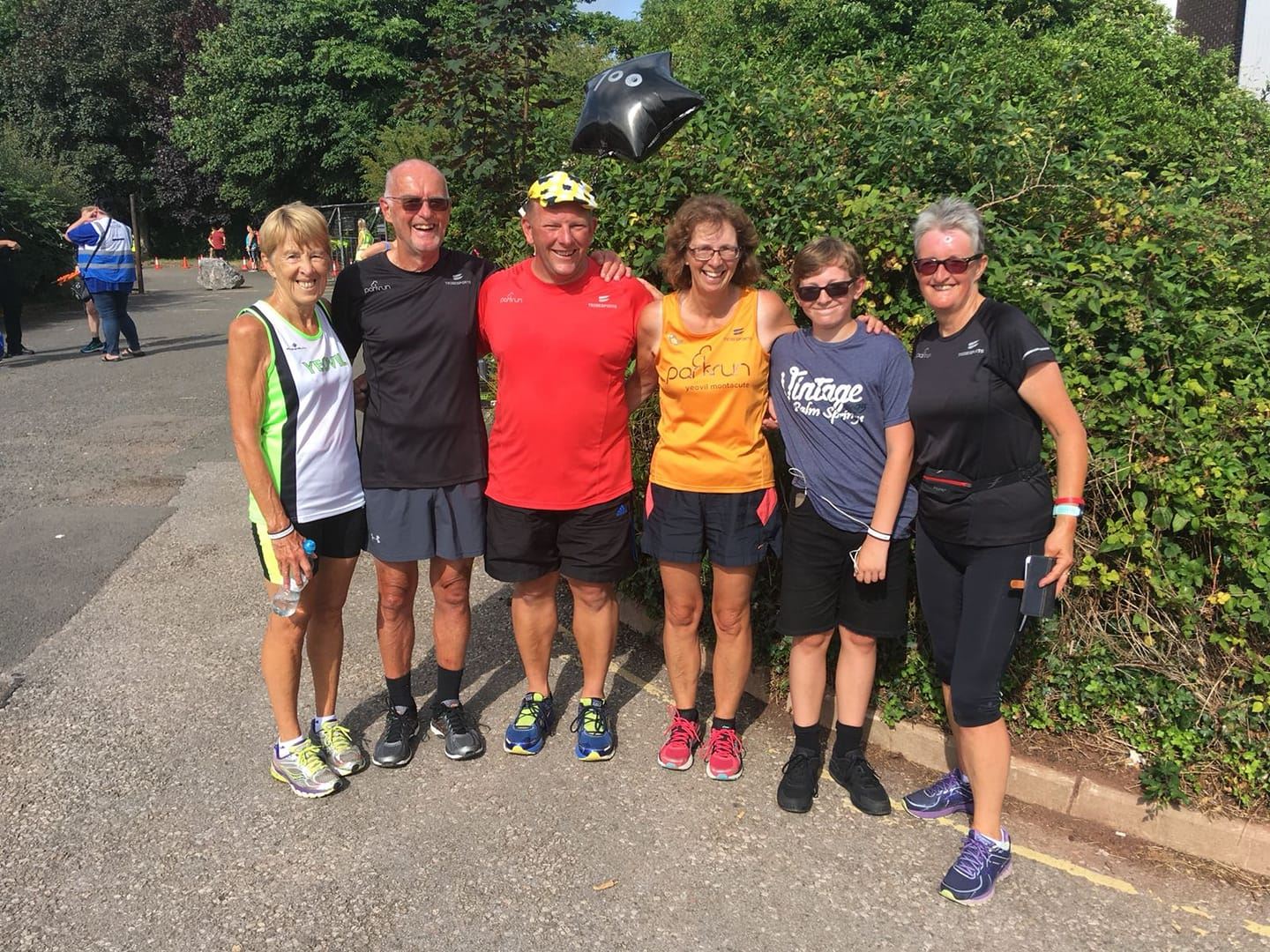 Claire Church: Some Parkrun tourism for me this morning! Harrogate Parkrun. A flattish 3 laps course around 'The Stray' a large park in the town centre. 443 runners. Met a fellow runner from Shepton Mallet (small world!) The run director didn't know where Yeovil was (she does now!!)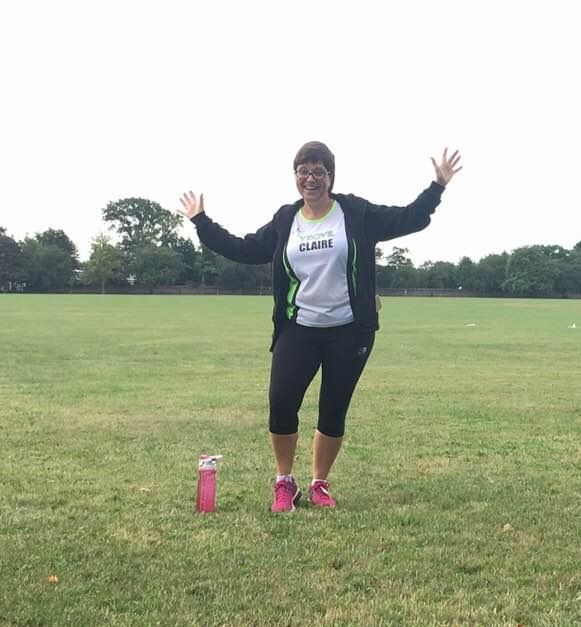 Marks Runs
PUB RUN – WADEFORD / COMBE ST NICHOLAS (2nd August 2018)
Organised, planned, and led by Simon and Nikky, this was a hot, humid, and hilly cross country Pub Run tonight. From the Pub, we ran east, turned left, and climbed lanes up to Clayhanger lane. Here we turned left and climbed fields to Whiteway. From here we ran to the centre of Combe St Nicholas then ran lanes westwards. We turned right and climbed more fields. At the top was a road, we turned right, then left to run along Belcombe Drove. The drove was overgrown and uneven. At the end we turned left. We ran across fields and came to a lane. Turning right the lane took us to Northay and Whitestaunton. From here the route involved lanes and mostly fields up then generally down. Some of the views were great overlooking miles of fields up to distant hills. Much of the terrain tonight was new for Pub Running. No cows tonight, just a few noisy sheep, and a couple of noisy dogs. Thanks, Simon, Nikky and all.
Released On 5th Aug 2018