Happy Mothers Day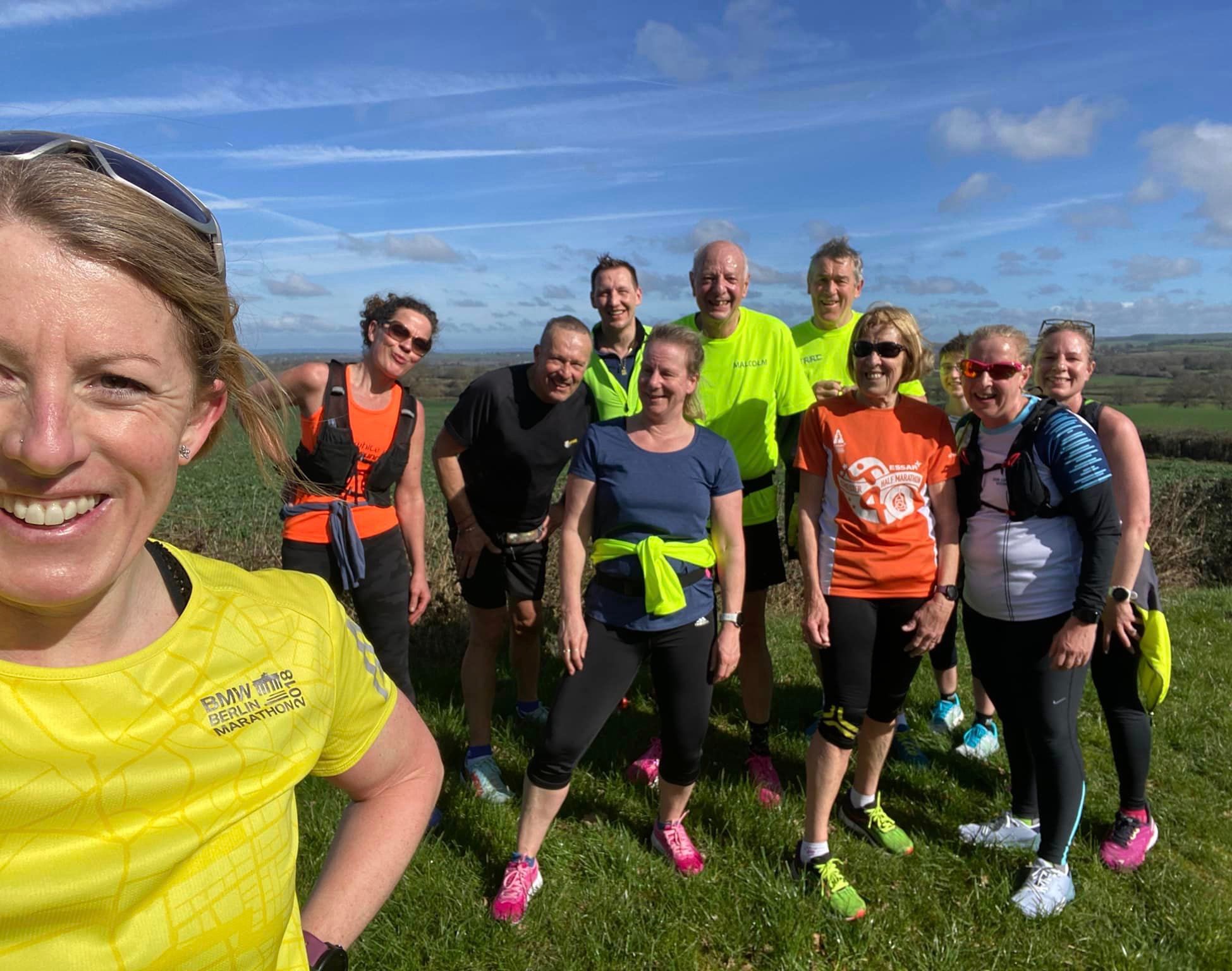 Cerne Giant 30 Miler
The Long Distance Walking Association put on great events all over the country, today saw the Dorset Branch put on the Cerne Giant 30 miler with a 20 miler as well. They allow runners to booster numbers but you need to make sure the first aid station is open if you set off too early. We had Mags, Leigh and me in todays event, it was really well organised but you need to have the gpx file on your watch or follow the paper instructions on when to turn and what way and when running this is not easy. They had four Aid stations with the second to last one the best you can get with table full of packets of crisps, biscuits, sandwiches, Tea and Coffee. At the end you get a hot meal, pudding and tea or coffee. You do not get a medal but a certificate with your time on.
The course was very hilly and muddy in places and very hard going. I started about 08:15 and Mags and Leigh later, they overtook me and I plodded on and then they overtook me again due to a navigation error.....We had a phot taken in the field which happens to be the route Mags has on the Ridgeway.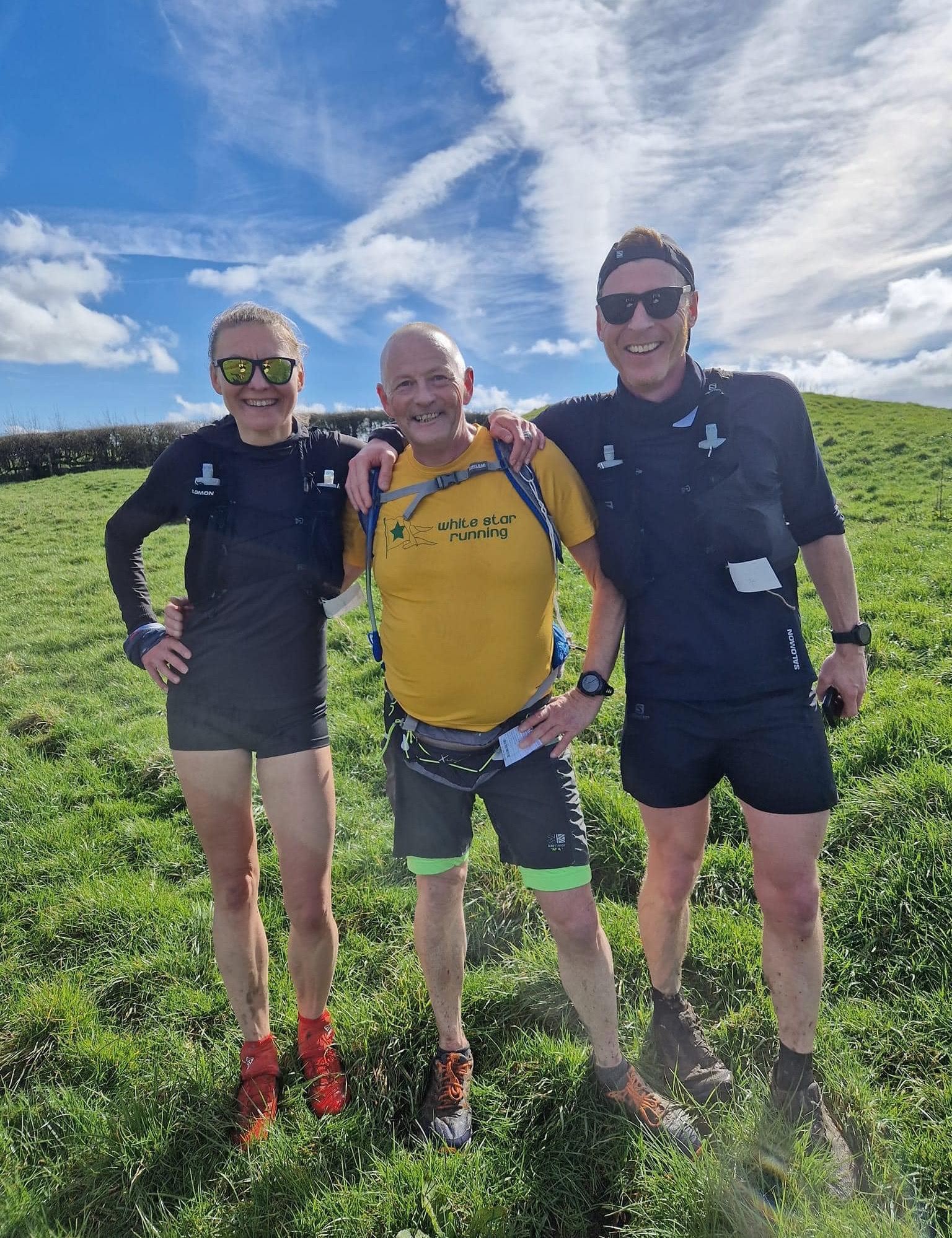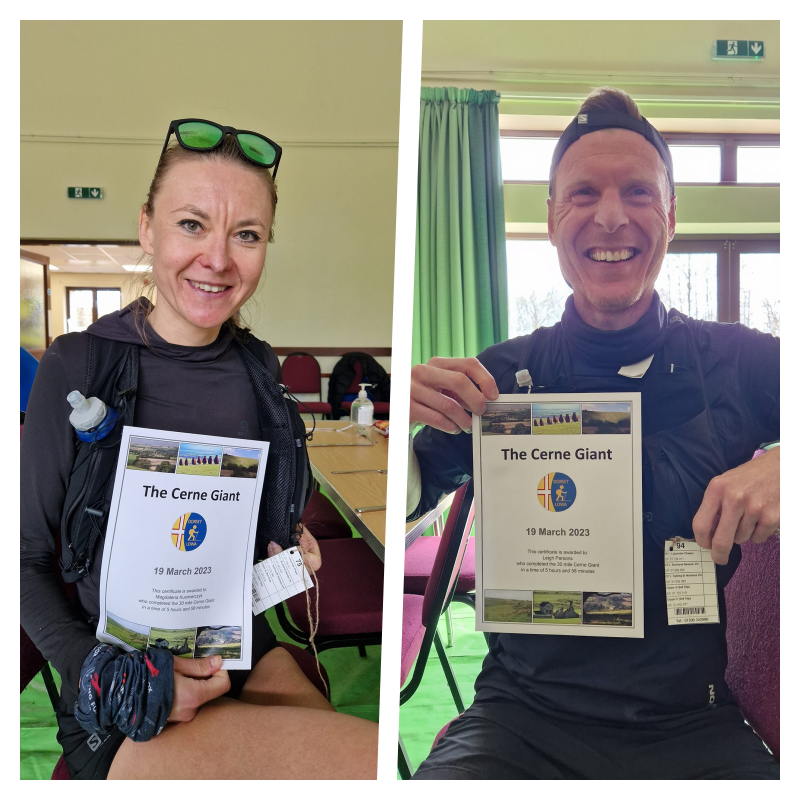 Running Events Devon
Well done to everyone for today. Lesson number one, don't say its too warm, it then drizzle rains! The results are up, message us if you feel we made a boo boo
https://runningeventsdevon.co.uk/results
Looking forward to doing it all again tomorrow, more pasties and pies ready to go! We do have a few on the day entries if you fancy a last minute pasty and bling.....you do have to do at least 1 lap first though We managed to present John Curtis with his 300th trophy today as he was at out event after he surpr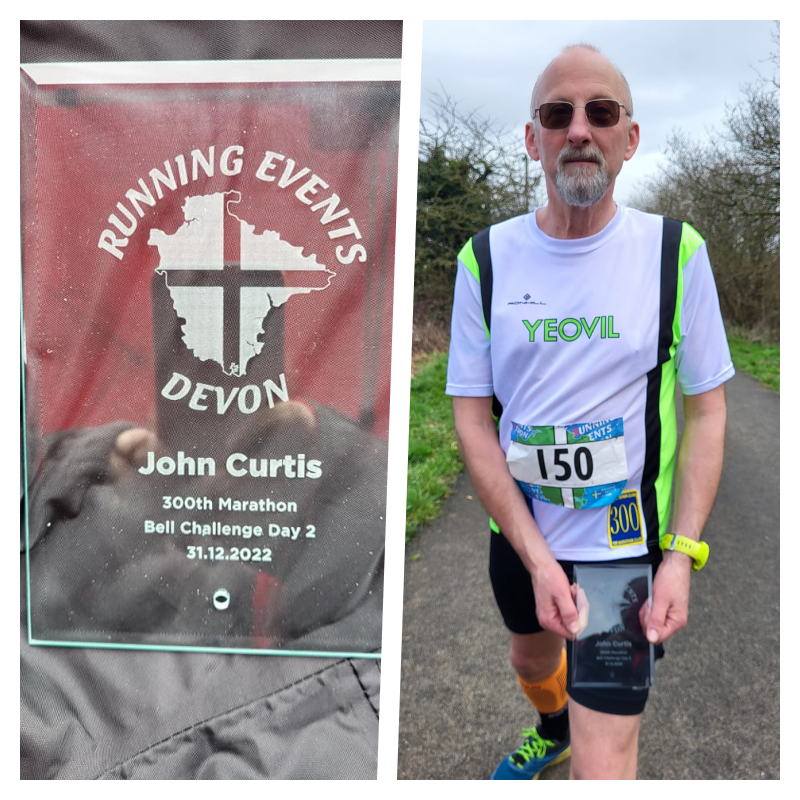 Well done JC
Pub Runs
From Phil: The following Pub Runs booked & Confirmed
Thur 23-Mar-23 Duke of York Shepton Beauchamp TA19 0LW Thur 30-Mar-23 Fox & Hounds Charlton Adam TA11 7AU.
Thur 06-Apr-23 Orchard Inn Gallhampton BA22 7BA
Thur 13-Apr-23 TBC Sherborne With Mark Larcombe
Thur 20-Apr-23 Admiral Hood Mosterton DT8 3ND
Thur 27-Apr-23 Brewers Arms South Petherton TA13 5BW
Thur 04-May-23 Royal Oak Hardington BA22 9NW
Thur 11-May-23 Tippling Philosopher Milborne Port DT9 5AQ
New Forest Trail 10K
From: Claire: Forgot how hard proper trail running was! Lovely route on the edge of the New Forest. Very wet and muddy, new trail shoes well and truly christened. Well organised and friendly race, choice of 10, 15 or 21K plus caincross. Slightly more than the planned 10K coming in at just under 7 miles (Well marked route, don't think I went wrong?! ) Nice post race goodies! I think I was the only Yeovil RRC runner.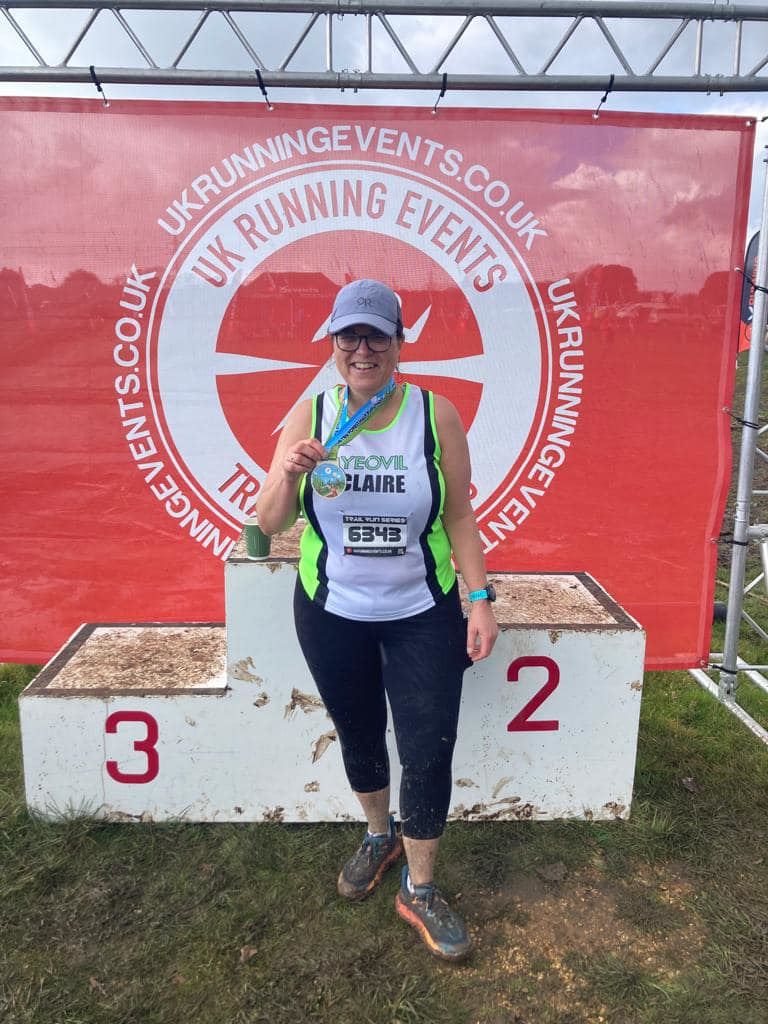 PUB RUN – ASH (16th March 2023)
From Mark: Tonight at Ash we had the fast group, not so fast group, Mel and Denise birthday group, and Phil. Our group comprising Rob, Rachael, JC, Anita, Louise, and myself ran a figure of eight route. Leaving the pub in daylight we turned left , and took the first right to run along Martock lane. With discomfort in both left knee and lower back this time, I pushed along. We ran down to the triangle in Martock, turned right, and ran up the main street to the petrol station. We turned left and ran along Coat road to Coat. We stopped to take an atmospheric photo under the street light next to an old direction sign, and old stone wall. There was also a mysterious blue light in the distance. We continued eastward and reached the traffic lights at Stapleton Cross. We crossed over, slogged up Highway, and back into Ash. The second smaller loop was a run around the back of Ash. There were no takers for a second lap so we ran straight back to the Pub. A big group of us almost filled the pub for the meal afterwards. Phil presented Denise and Mel with birthday card, gifts, and bunches of flowers. Thanks all for another good Pub Run.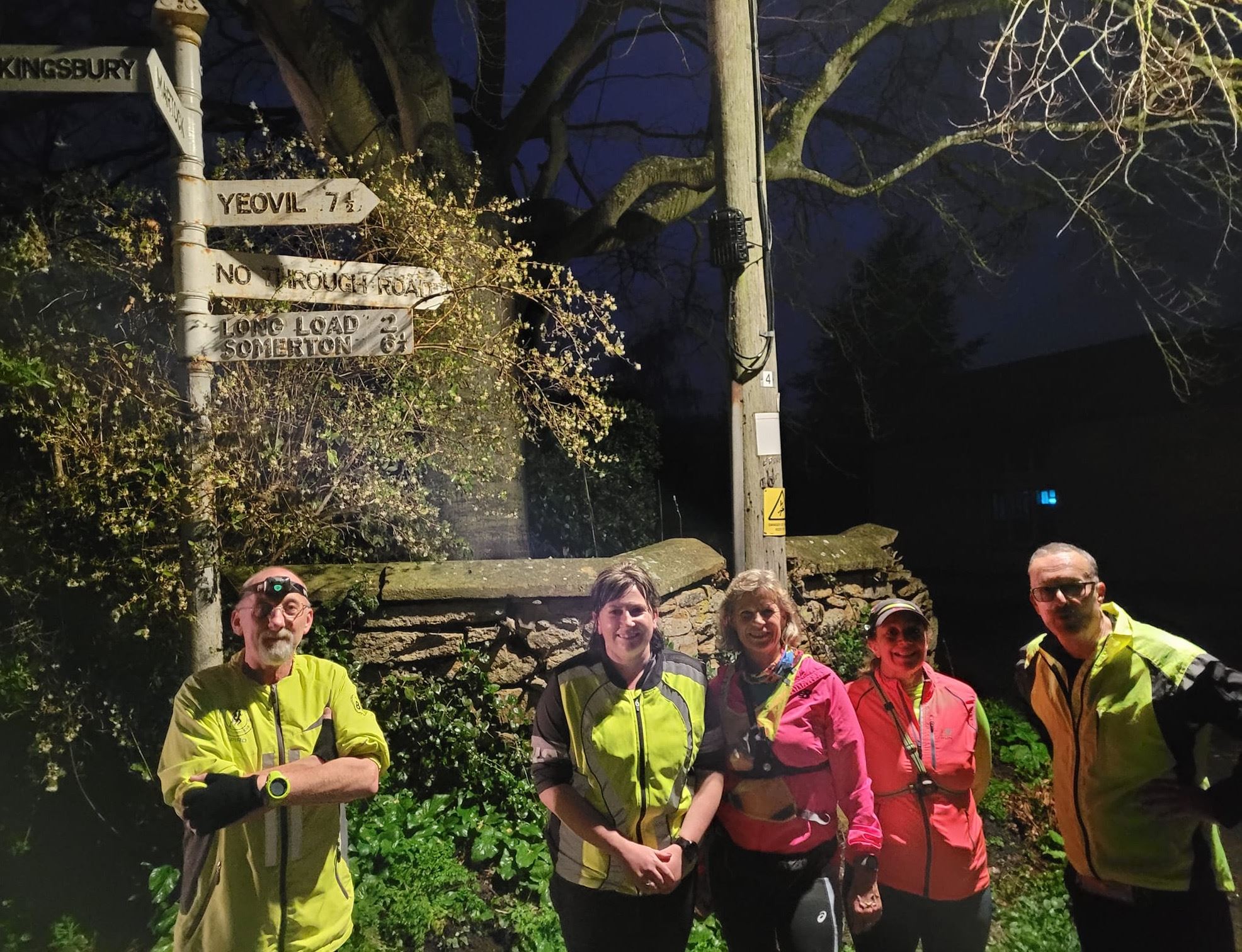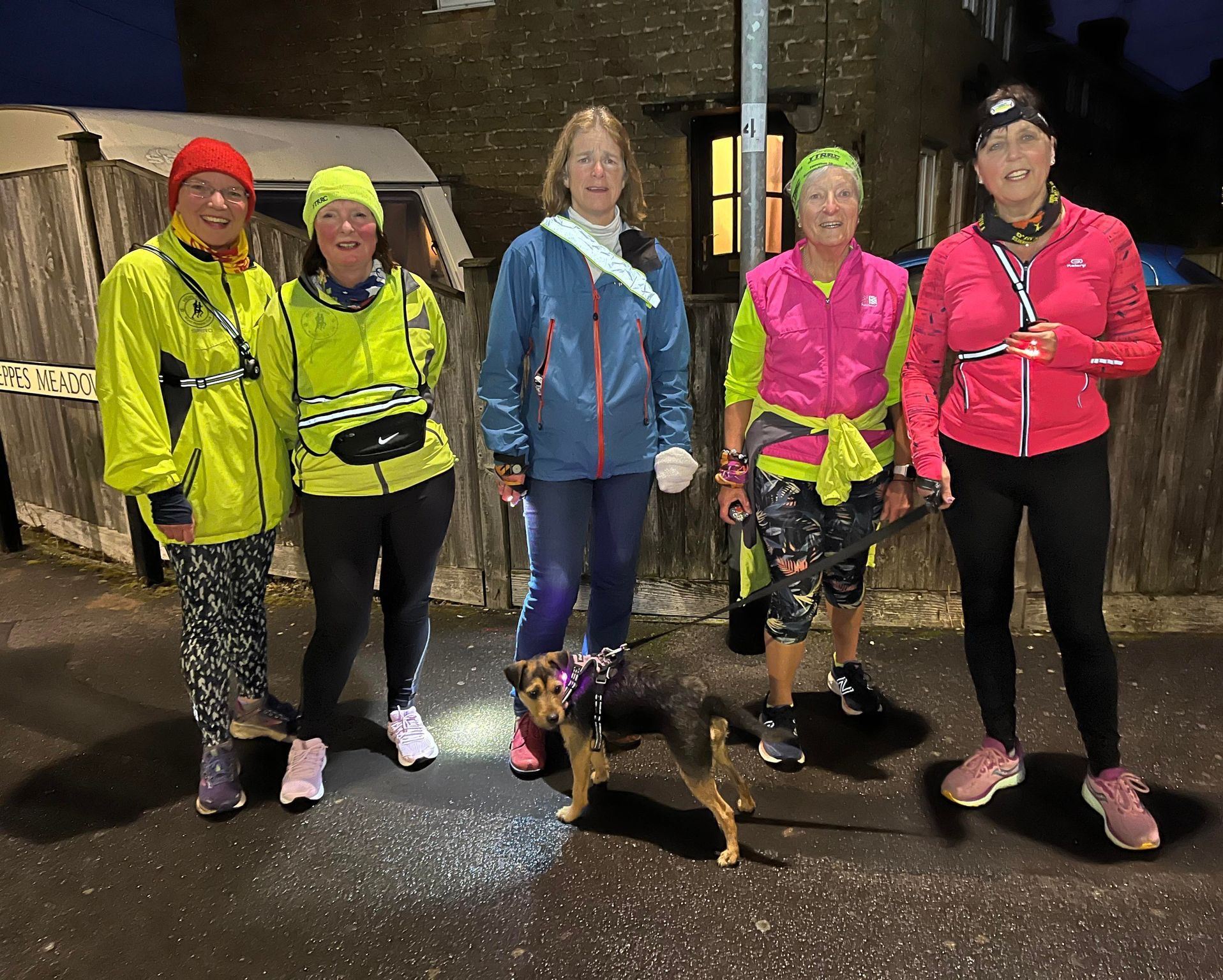 Released On 18th Mar 2023