Happy Half Day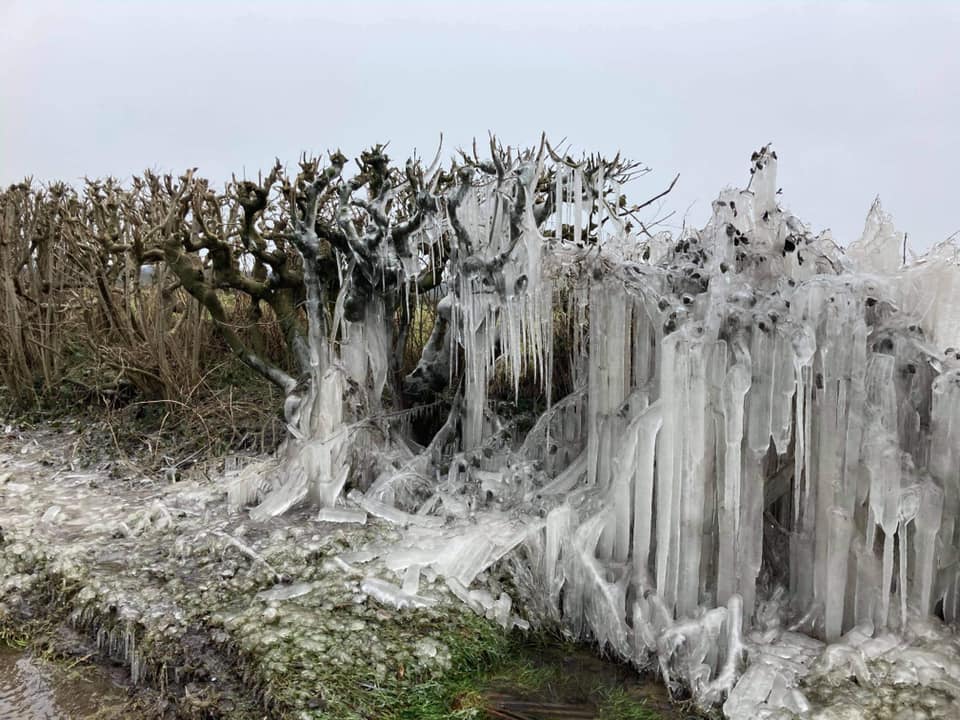 Just Giving
I just wanted to thank all those that have donated to the British Heart Foundation through the Club Just Giving Page that I set up. It was no way compulsory and it does not matter how much you gave or if you haven't. I will leave it open for a couple more weeks as well.
I have posted what Donna posted of Facebook and Lynne.
Hi you lovely Half Marathon runners are you aware that on Bungy just giving page that he set up to tie in with the Kevin half that you don't have to give the amounts specified. I was put off by this as couldn't afford the £10 with my husband unexpectedly retiring early. You can change the amount to just £1. If just 5 people paid £1 then that's an extra £5. I hope no one is offended by me mentioning it as I know some of you are furloughed or self employed or even prefer to give to there own charities, but I nearly didn't give anything Donna :)
Yes , you can be anonymous, you can put in what you like, you don't have to put a certain amount, you can put something or nothing . The nice thing about YTRRC is that there are always good causes the club will try and help, but no one should ever feel that they have to contribute, things are hard we do what we can Lynne :)
SWCP
From Matt: With the intense recent cold, and now the pouring rain, other than the Kevin Doherty , St Valentine's Day 1/2 marathon, motivation is hard to come by. Somehow, both Anita Garrett and Lesley Nesbitt added 36miles to their SWCP challenge since my last report, although there is always some other idiot doing 45miles, Bungy Williams ! My paltry 8 miles is hardly worth a mention... Unfortunately, not everyone is able to get out or log miles, so Angela Claire stays near Comber Martin on 29.61 But Tristram Clark moves onto 49.23 at the far end of Woolacombe Beach, and Kat Hurford is at the far end of Croyde Beach on 53.69. Shaun Powell has reached Saunton Sands at 55.66, but Sara Driver seems stuck in a mudflat at Horsey Reserve on 60.45. Lauren Jessica is visiting the guys at Barnstaple Rugby Club who are impressed with her 66.83 mileage, unfortunately Nick Cox has dropped in at Tapely Park on the River Torridge to find it's "temporarily closed"
Matt Driver is on 92 miles exactly! He's rather pleased to be at Peppercombe which sounded so interesting in the previous report. No-one can understand how Natasha Turner didn't run round the block to get to 100, so on 99.23 she will soon be getting her postcard as she nears Blackchurch Rock. Nichola Chesterton has done it correctly and is now on 100.41, Well Done! Our latecomer Mac, Mark Copping , continues to make progress although we don't know who is winning the "Battle of the Abs" (you'll have to ask him for details!), but he's now on 114.84 and on the cliffs around Morewenstow - just over the border into Cornwall! Yay! 0.03 of a mile up the road is Kate Gowers so she's in Cornwall too, but then there is quite a gap to Claire Shucksmith on 120.48 at Northcott Beach near Bude. Donna Reeves has gone through Bude and on the cliffs at 123.37, she has found the 850 year old Ebbingford Manor, and for around £100 per night, she could be staying at this delightful place and visiting Britain's smallest chapel!
Mel Cox is a little further on at Millook Common, so probably having no such luxuries and sleeping rough, which after 128.3 miles is a bit tough! Then we reach Nat Robins on 129.01 which is about where we left Adam last week at Dizzard. From here the SWCP creeps around some very very steep cliffs on to Castle Point before dropping down to the tiny surfing village of Crockington Haven. A VERY steep climb out of the valley takes us to the caves at Cambeak and the Northern Door (a rockier version of Durdle Door). Strangles Beach is then where we find Rachael Gosney on 133.83 and less than 500 miles to go!!! From here there are some amazing windblown cliffs and enough rock formations to interest all of the geography teachers of Great Britain! Not only are there villages called Higher, Middle and Lower Beeny, but also the Beeny Sisters are two low-lying rocks just off the coast braving the Atlantic waves.
Continuing to skirt the clifftops, and crossing the odd waterfall, we drop steeply into the village of Boscastle. A sleepy village set back up the valley from the sea. Do you remember the terrible floods of 2004 when 7 Westland Seakings rescued 150 people from cars, trees and roof-tops as they scrambled for safety form the raging torrents?
Back up the hill is NOT usual because coming out of Boscastle we pass the Forrabury Stitches , medieval fields divided into 42 plots for crop rotation purposes. Touring the cliff edge further, we look out to sea and a series of rocks gives us Grower Rock, Short Island, Long Island, and Saddle Rocks, until we drop into Rocky Valley and then Bossiney Haven at Bossiney.
Staring out to sea is Anita Garrett at 142.47, who can look past the ancient remains of a settlement and see The Sisters, two chunky lumps off the coast! Further along at 144.03, Andrew Holloway has popped in to Merlin's Cave (he was out), and then went to look at Tintagel (King Arthur was out too). Apologies to Disney, but here's a picture of the real Merlin...With no-one to visit, Andy is taking a break just a few hills further on.
Lots of inlets and coves make this a jagged coastline as we weave past lots of places beginning with TRE - Trevillick, Tregatha, Trevale, Treknow, Trelake, Trewarmett, Trebarwith, Treligga and then finally Tregardock, where we find Adam Hawkins on 147.64 miles. Just inland from this point, is Delabole and Delabole Quarry. Not only the biggest slate quarry, but also the oldest, dating from King Stephen's times in the mid 1100's!
The fields stretch right up to the cliff edge on this section of North Cornish Coast and the SWCP. A couple more coombes drop us down to sea level before shortly rising again, before we reach Port Gaverne and the larger Port Isaac. Both quiet fishing villages since the 14th century, these attractive places begin the changeover to the more touristy part of Cornwall. Marie Lockwood had a good look around, maybe had a stick of rock, and having passed150 miles is now on 153.55 and at Varley Head.
Sharon Hardy - 154.35
Linda Membury - 161.16
Sandra Levett - 165.02
Casper Harvey - 172.26
June Moule - 174.27
Richard Clayton - 174.71
Paul Thomas - 177.82
Louise Ward - 185.67
Then into the 200's!!!
Lesley Nesbitt - 215.85
Tim Willis - 246.45
And then the 300's!!!
Bungy Williams - 358.46
I'm sure we're all amazed at Bungy's progress, but don't forget, we're only in February and have all those summery days to come when running is so much more enjoyable...do what keeps you sane for now, and enjoy the signs of the coming spring.
Stay safe
Stay happy
Valentine Half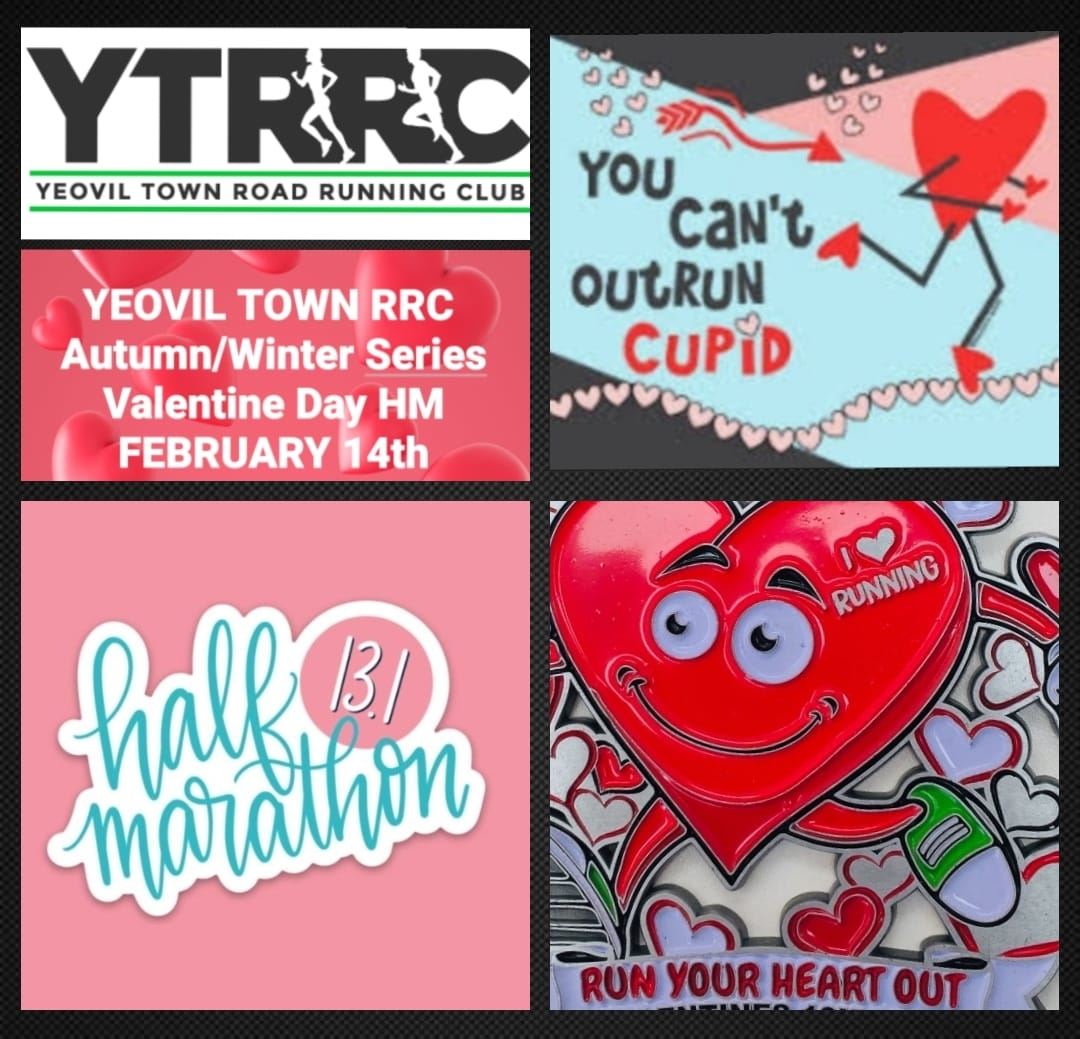 Well Kev could not have picked a colder weekend for the Valentine Half but that did not stop us from taking to the roads and cracking 13.1 miles or more.
From Natasha: Half marathon completed. Was only planning 8-10 miles today but was feeling good so thought let's just keep going as I was already soaked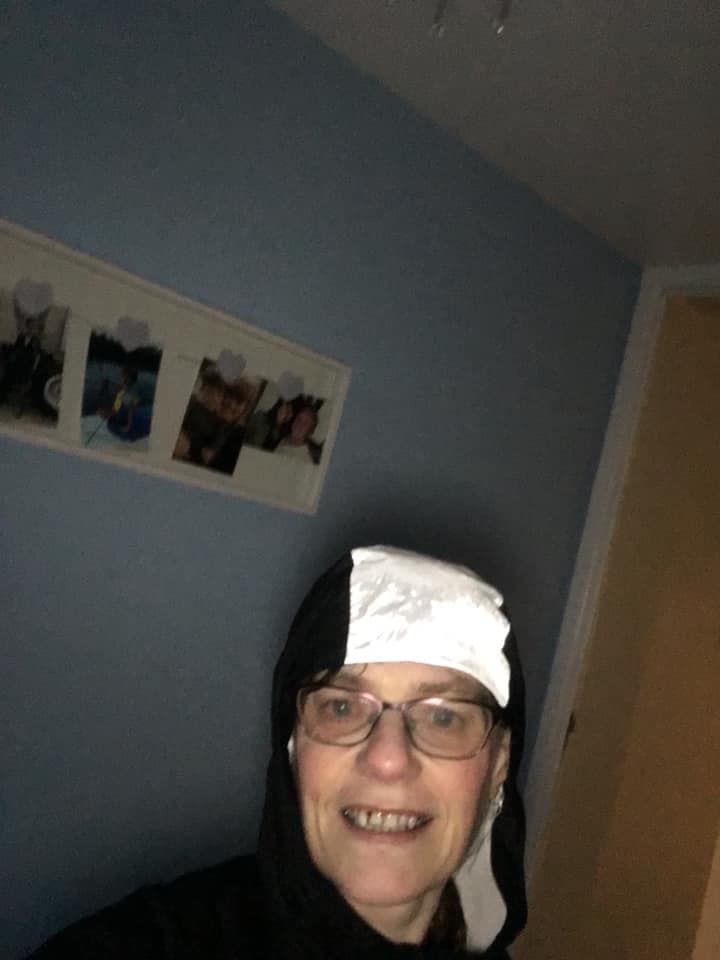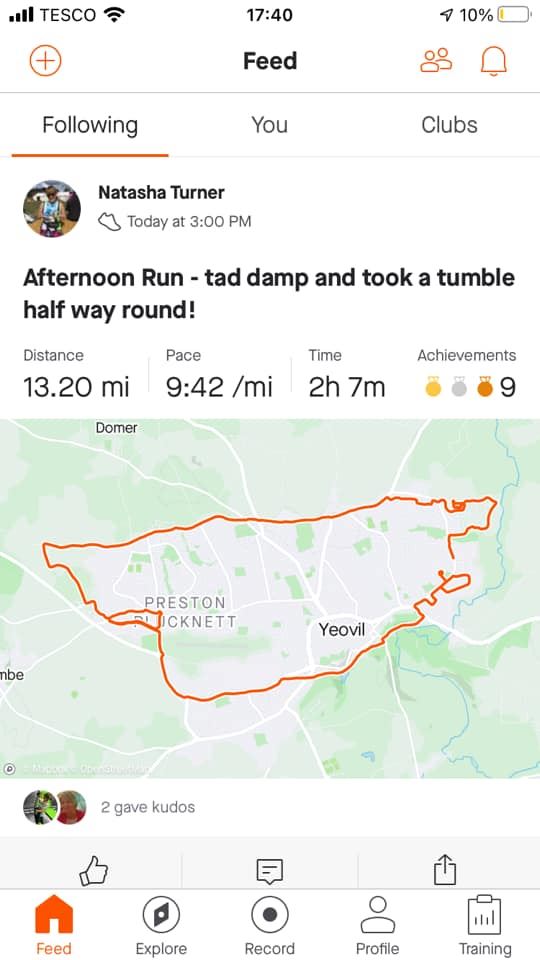 From Lindsay: I did 11 miles in the freezing cold yesterday and another 6.5 miles today in the piddling rain lol. Half marathon done for valentines weekend, lovely seeing Sharon Hardy and a quick catch up and getting the horn from Triss Samuel and Joanna Henley xx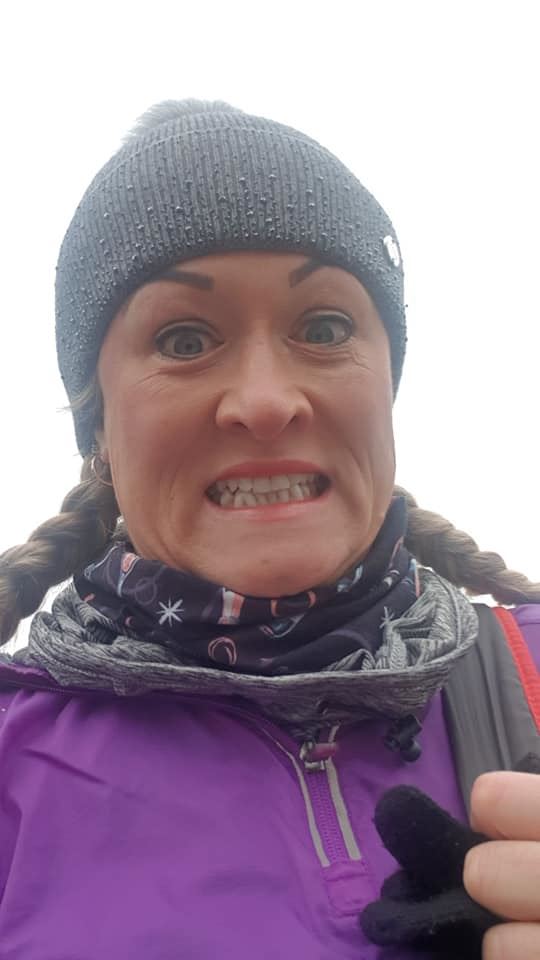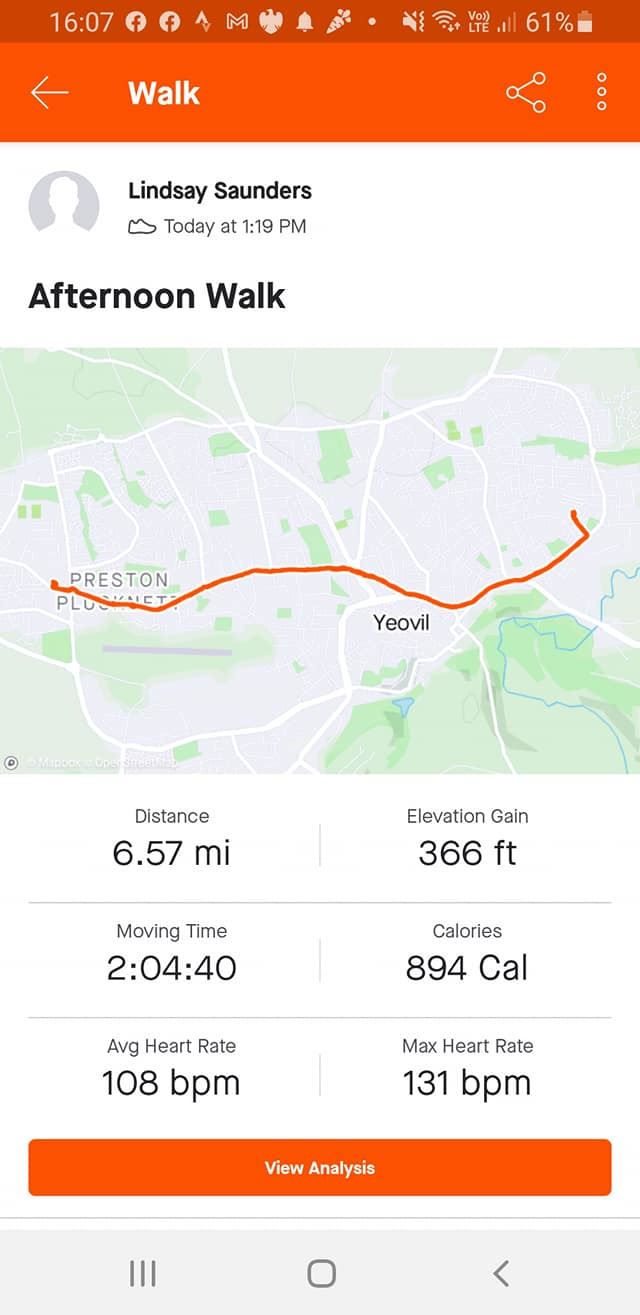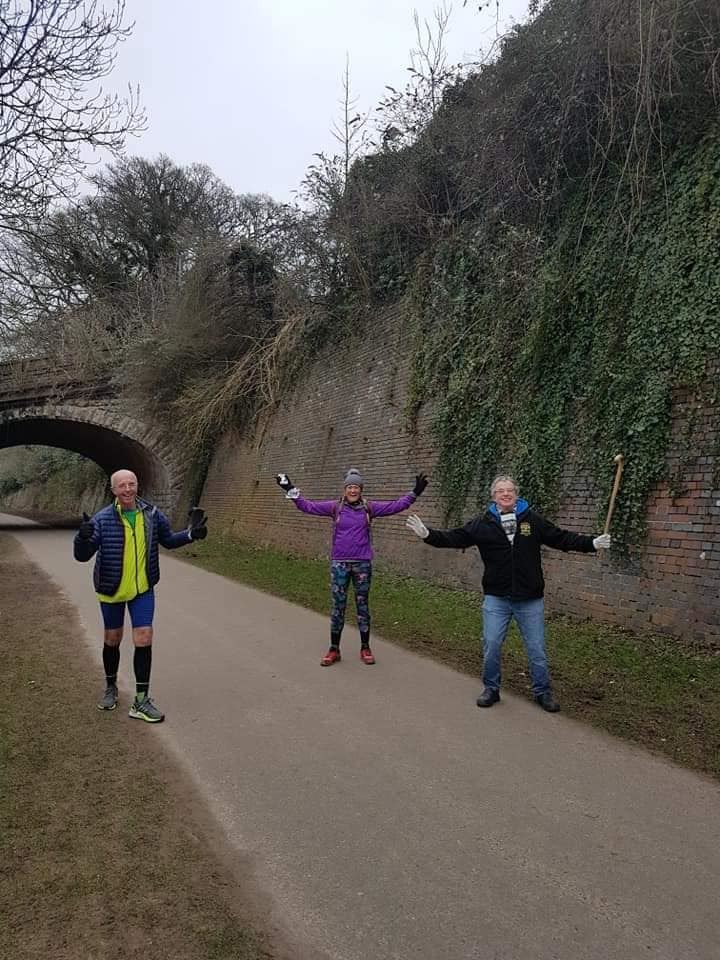 From Paul: Huw Davies (YTRRC member but not on Facebook) used Kev's virtual half marathon run to attempt his 1st sub 1 hr 30 half and asked me to run with him. Huw smashed his target time and I'm sure in race conditions and warmer conditions he'll go even quicker. Thanks very much Kev for the latest challenge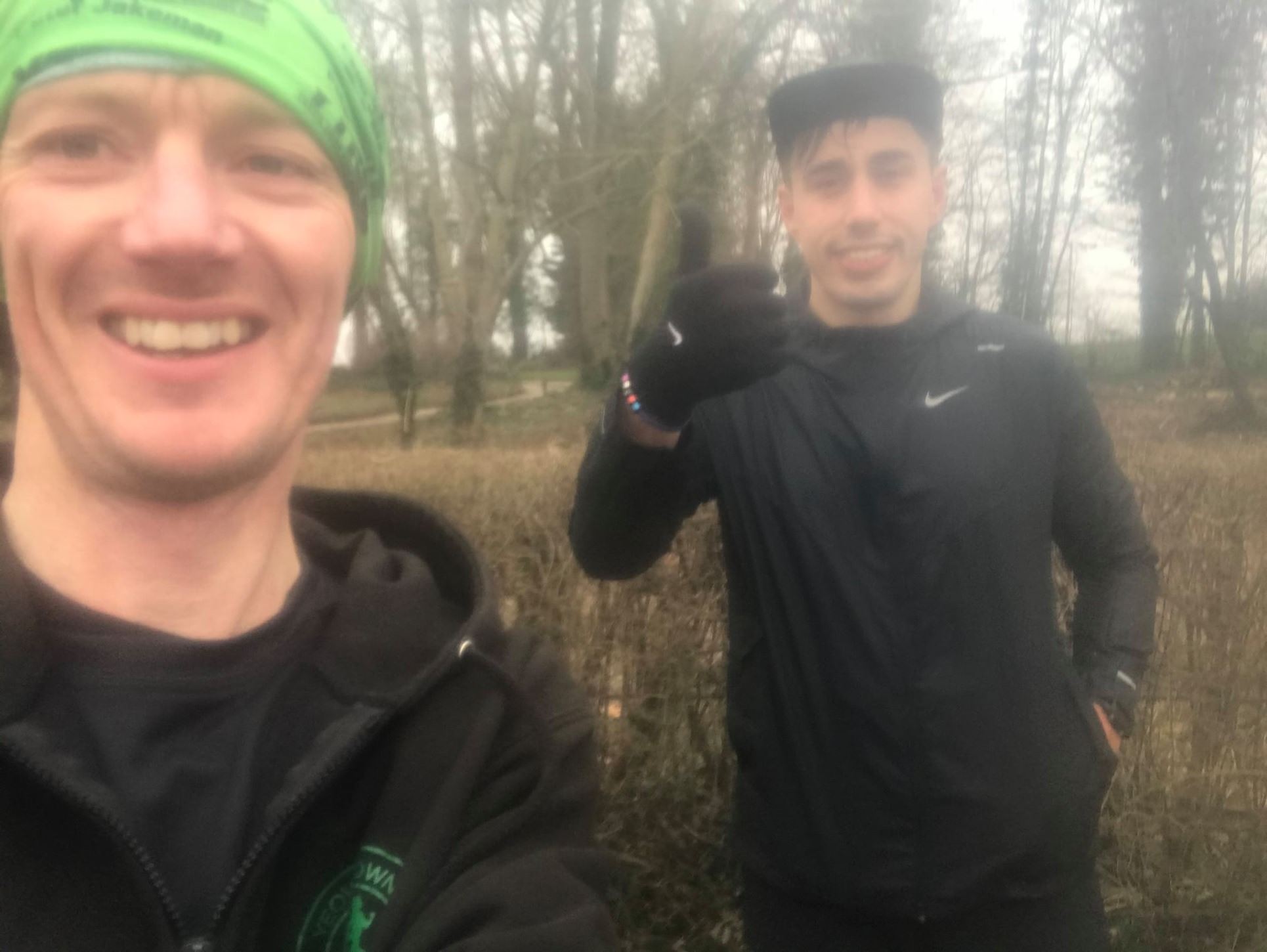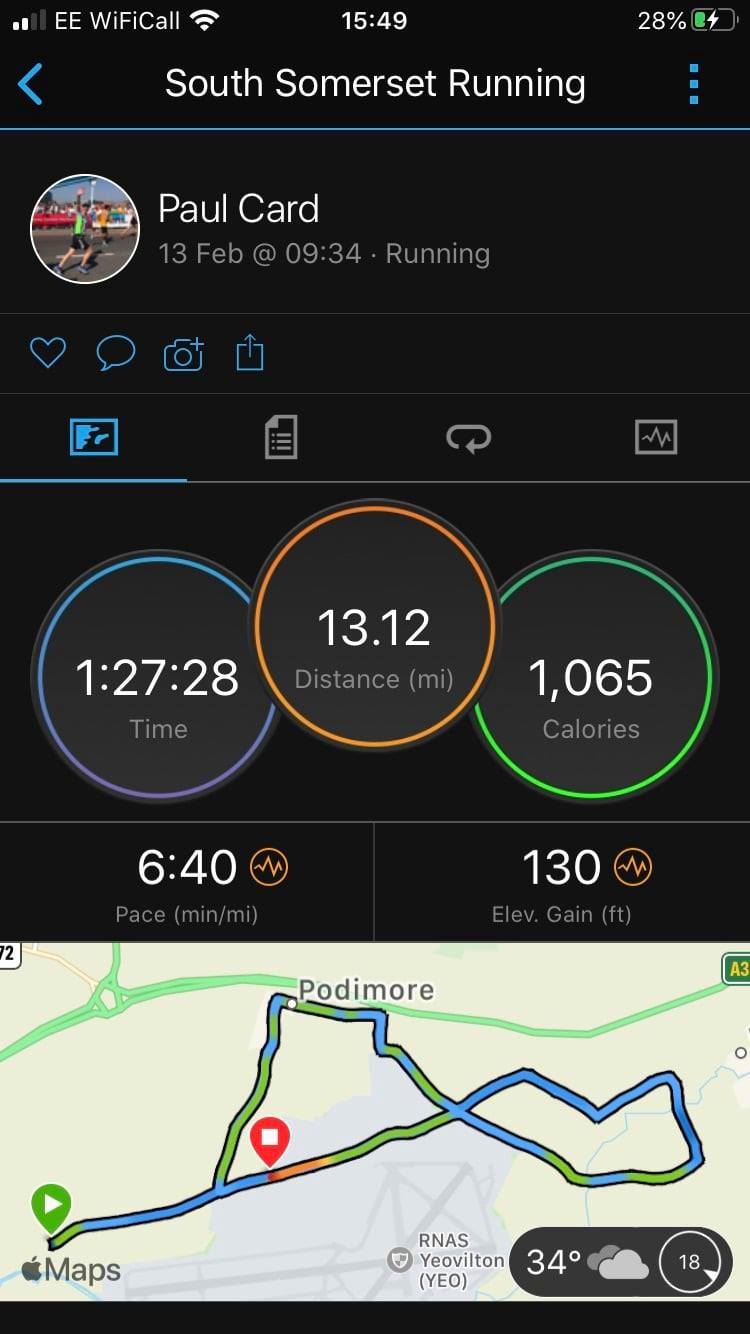 From Cameron: Thanks Kevin Doherty for the challenge! Was absolutely freezing today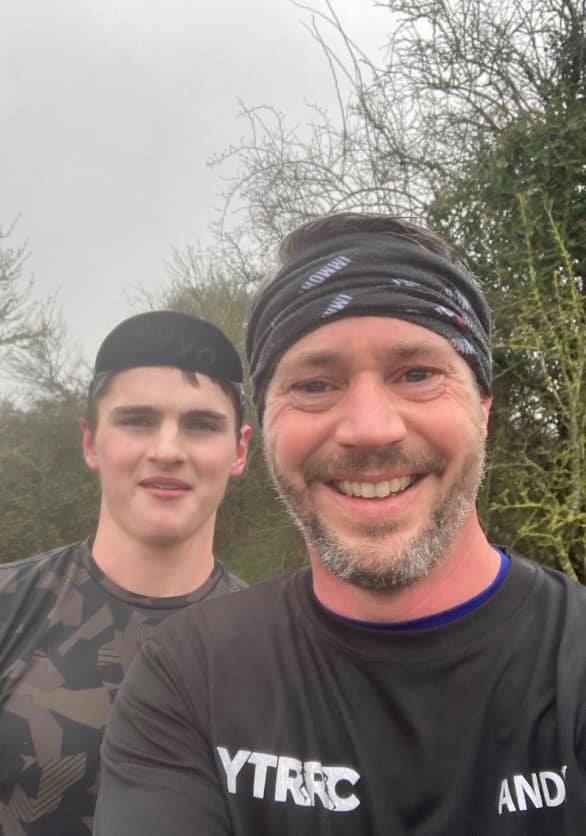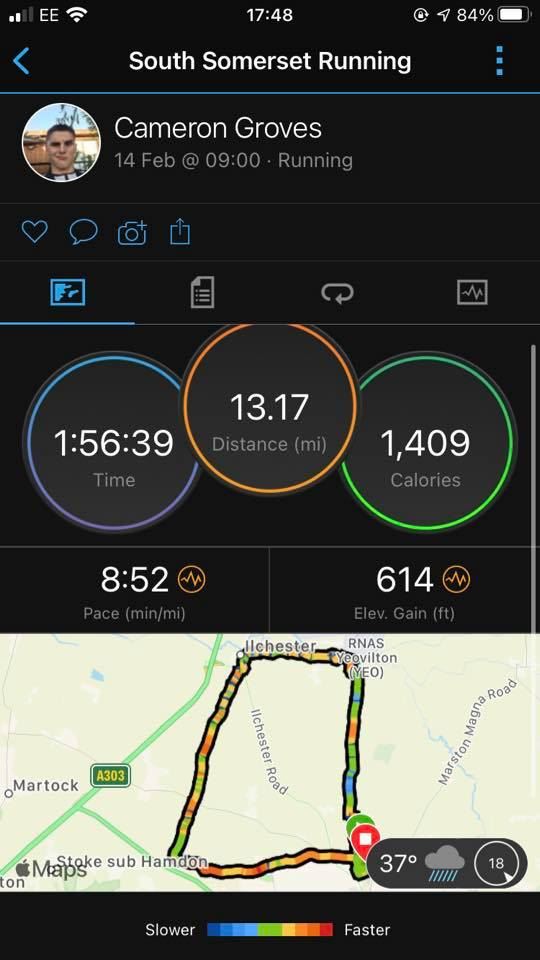 From Andy: Kev' s Valentine day Half... up to the Windmill at High Ham then a loop around Pitney an back in time for a cream tea. I enjoyed it so much I made it up to 14 for the 14th. Perfect weather ... not. But it does feel good to get out. Thanks Kevin for planning it.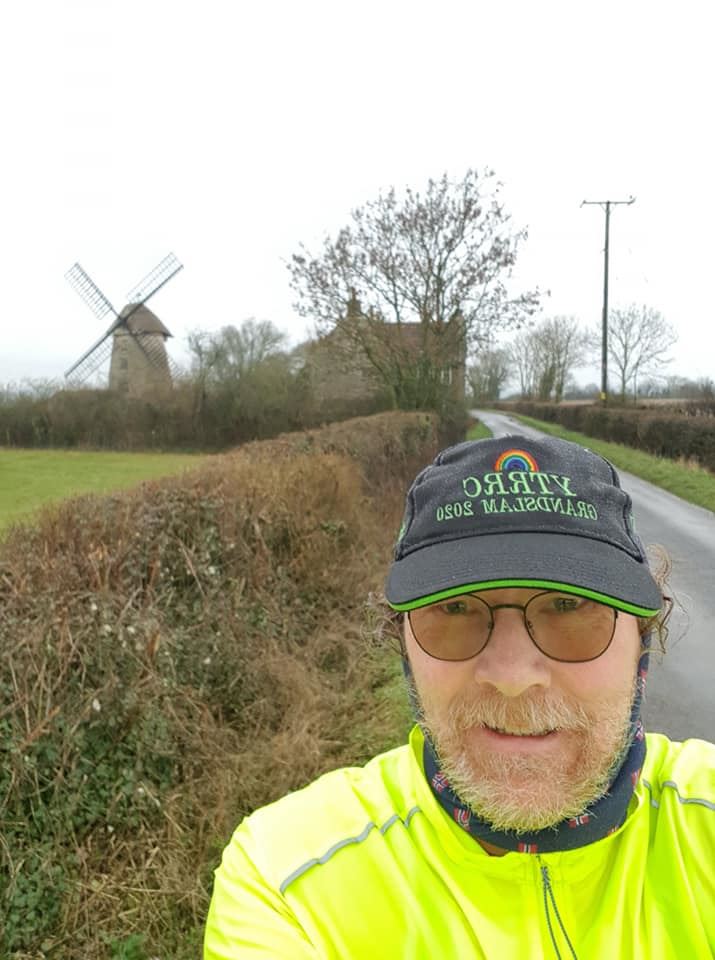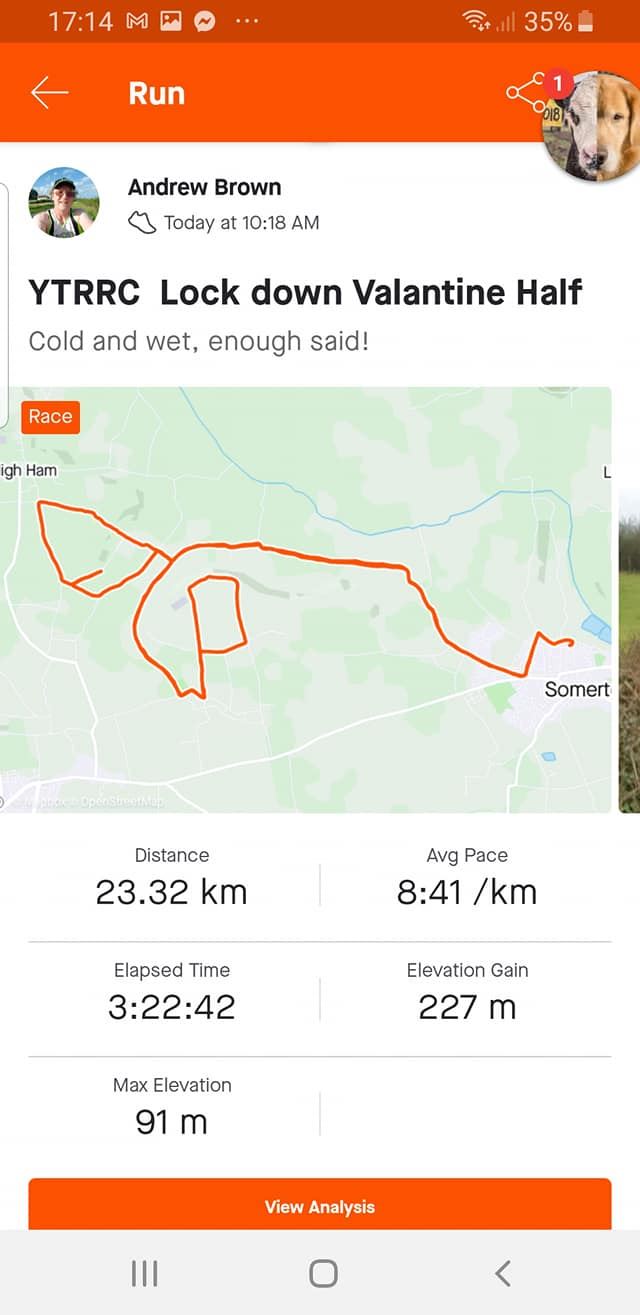 From Anita G: I was cursing you the whole way round Kevin Doherty ! Thanks for the foot up the backside though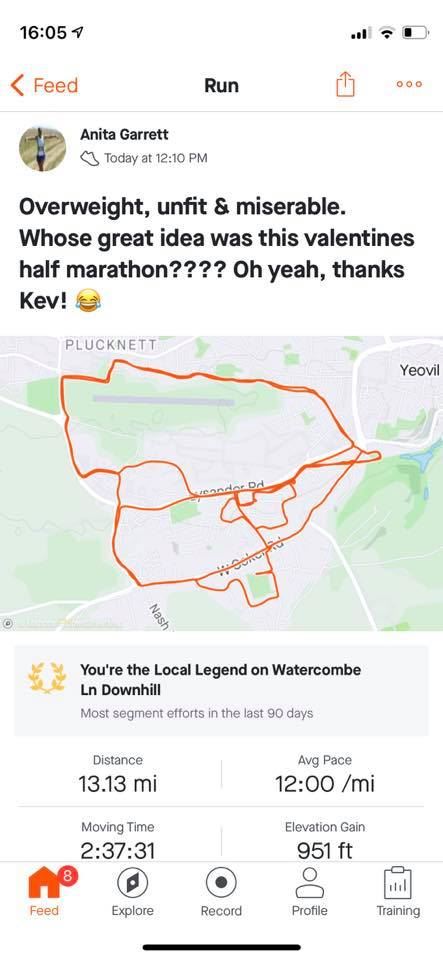 From Ali: A very cold, windy and wet Valentine's Half Marathon completed this morning with Charlotte Kerr. Well done Charlotte on completing your first half marathon and thanks to Rob for support on his bike. Great to bump into Kevin Doherty on route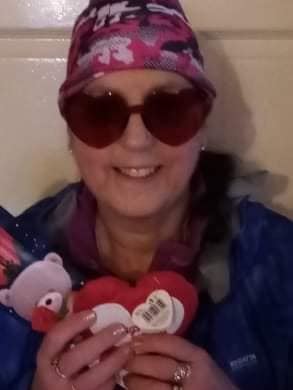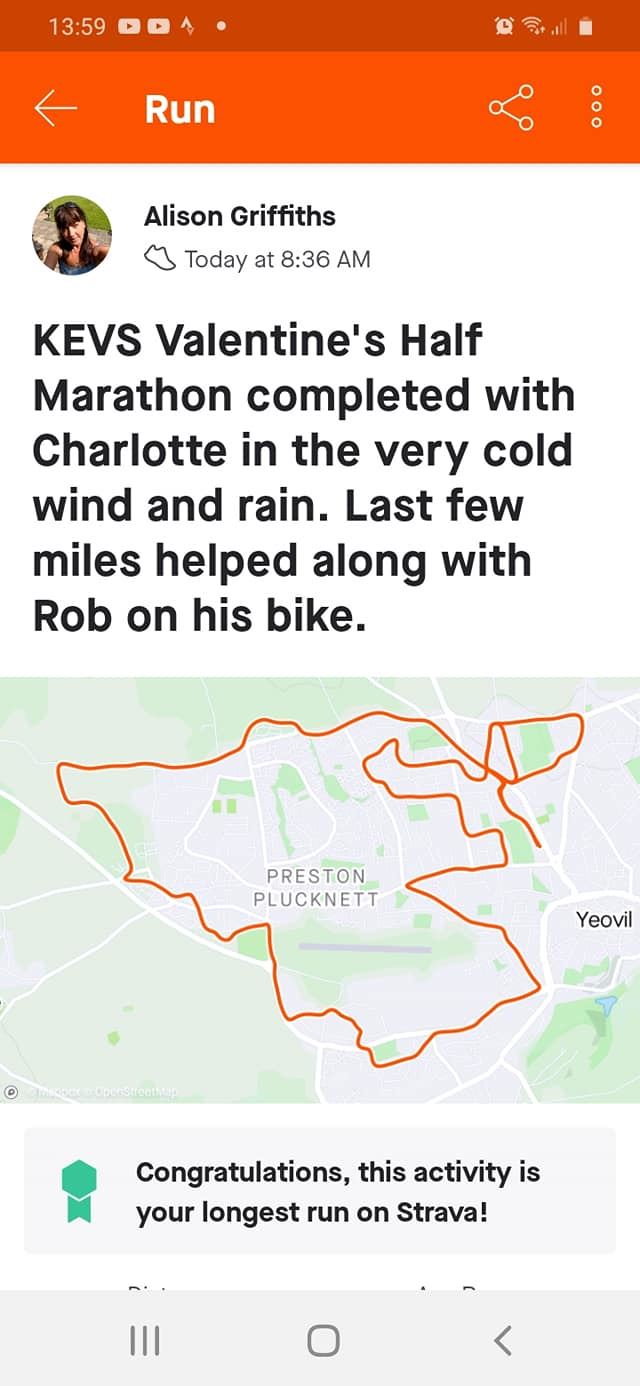 From Jo: Kevin Doherty that is not how I intended to spend my Valentine's Day, on my own running 13.1miles on my own in the wind, rain & cold. Did I love it? Now it is done, yes . Thank you for the challenge. Have to throw out a big Valentine's Day hug to Linda Membury who met me at mile 10 with a flask of hot chocolate & minim chedders. Have me a huge boost Also great to get words of encouragement from Robert Adams as he rode past. Again gave me a bid boost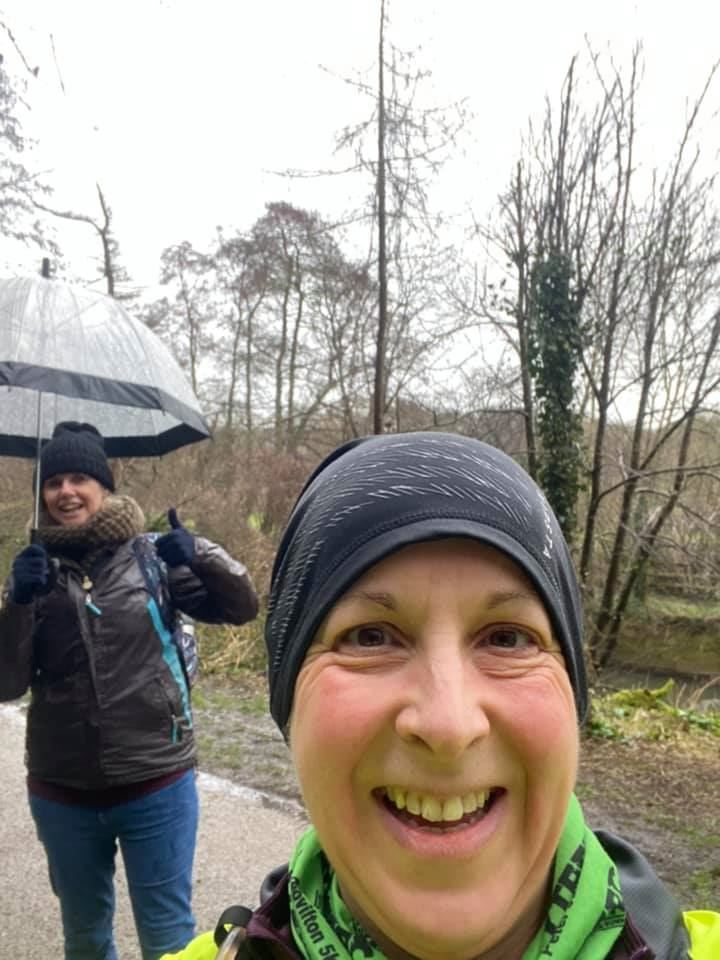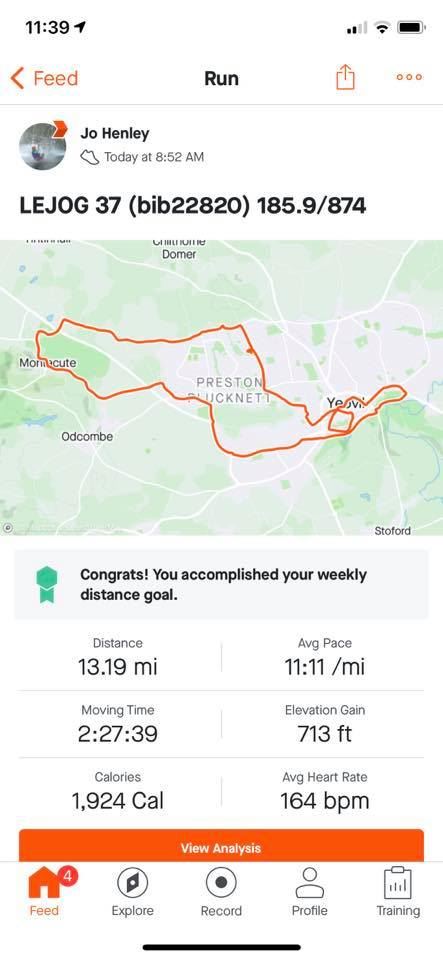 From Donna: Kevin Yeovil Town RRC challenge found this mentally challenging as well as physically but was very pleased with the time 2hrs 32mins, I did do some walking but didn't stop, this was also a PB for me, 3 miles from end my leg didn't feel right so had to hobble. Saw Rob A, Tim and Anita , thank you for the challenge Kev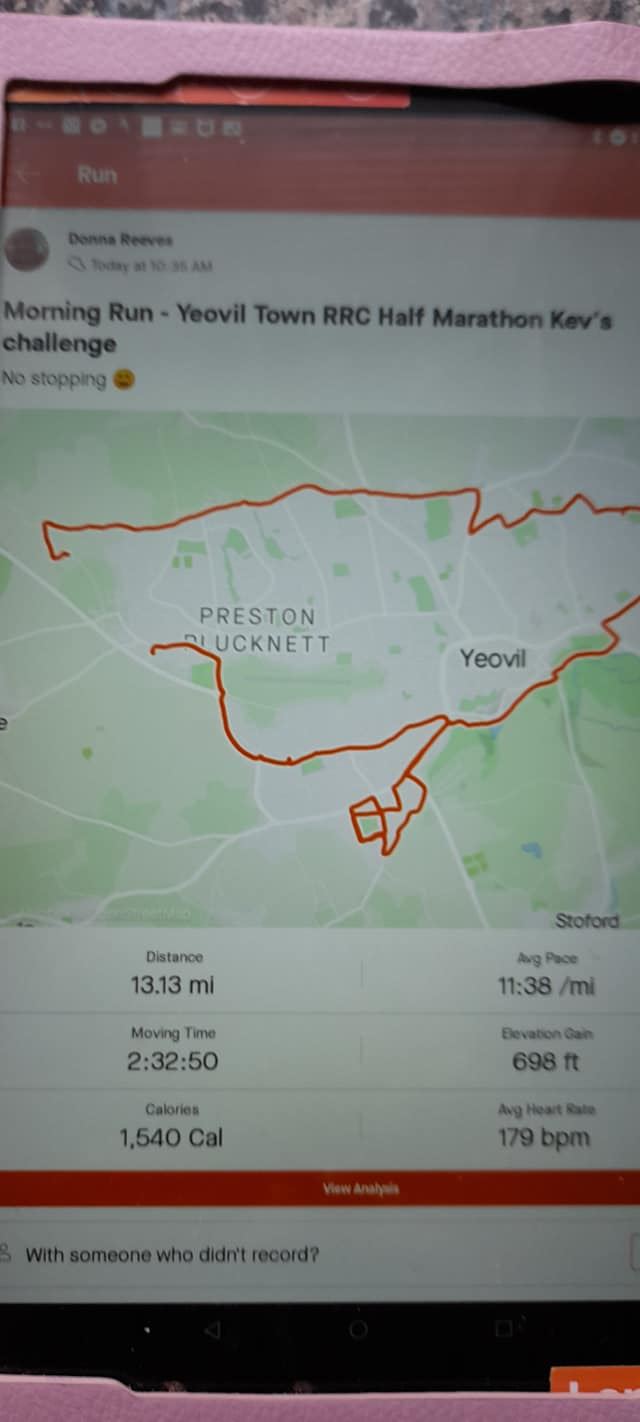 From Tim: Thanks for getting me out Kev for my first run this week and my first 1/2 this year. Great seeing Anita, Donna and Linda.
From Richard: Valentine's Day half marathon. Cold, wet, windy but well worth it.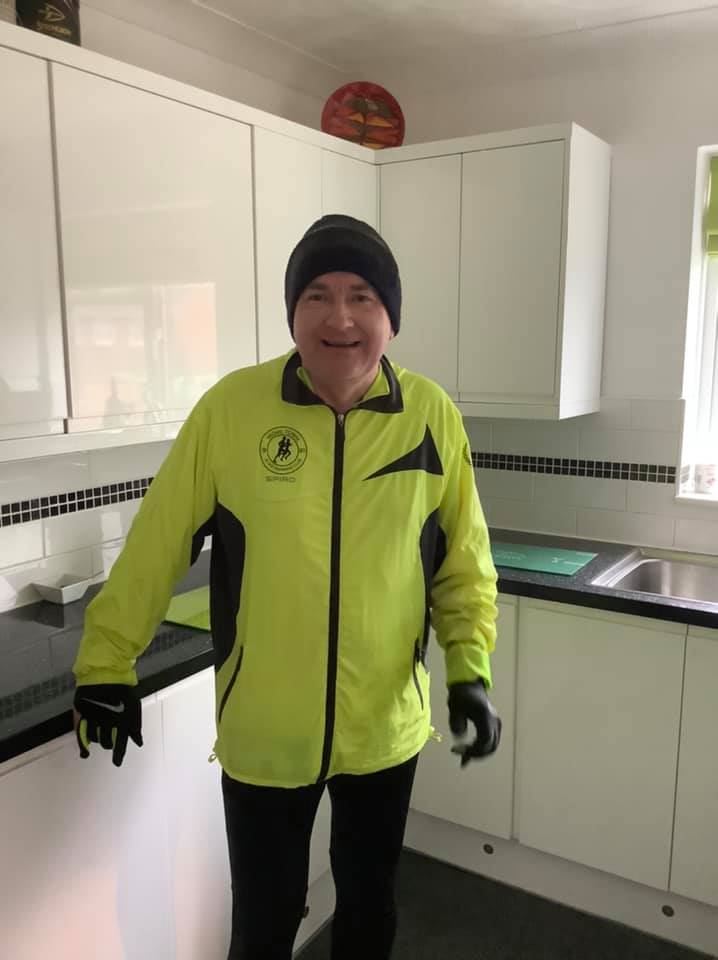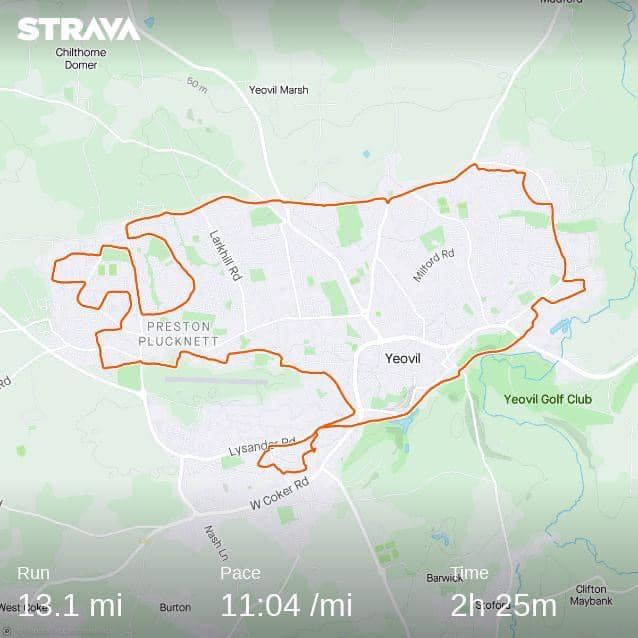 From Claire:I'm glad I dragged myself out in the rain this morning...... got a half marathon PB I'm getting closer to my dream sub 2hrs 30. And it turns out my running pack holds quite a few croissants too
From Sue: Valentines day, not a half, didn't think I was ready for that distance, but went out for a wet, windy run, managed a half of a half. Just about got my mojo for running back. Thanks Kevin Doherty for all your hard work, you're a top bloke.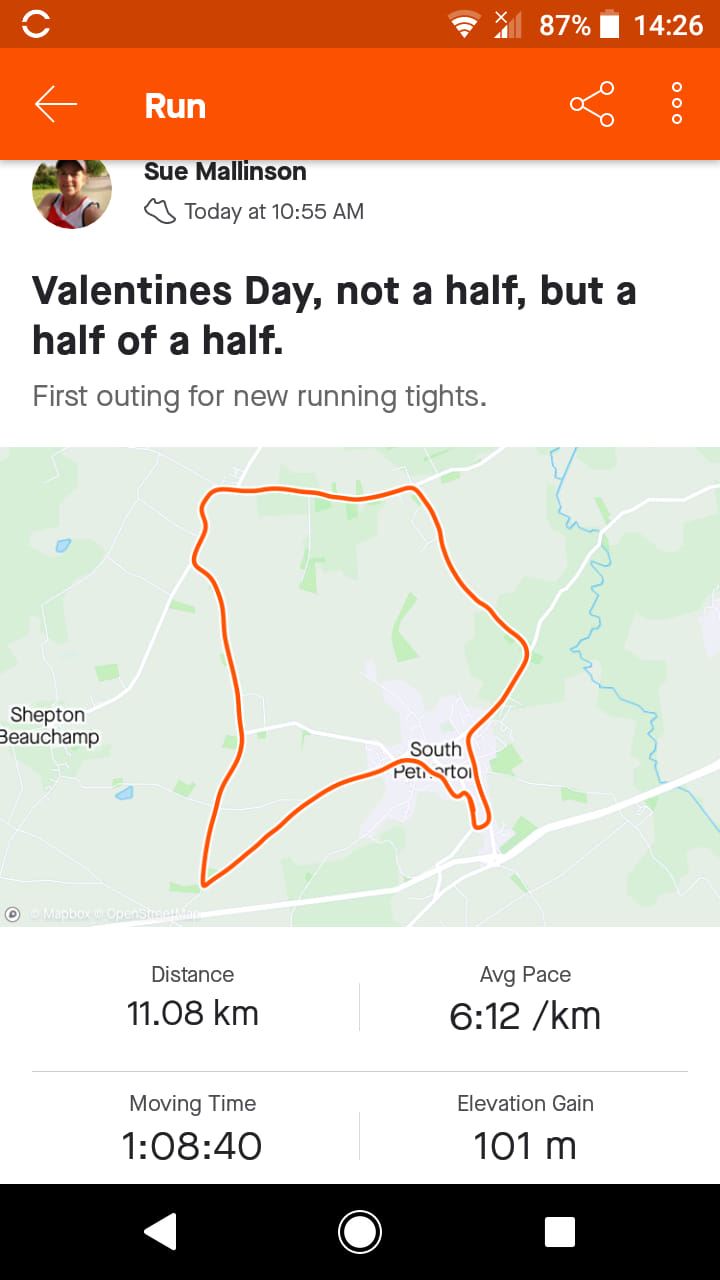 From Steve: Happy Valentine's weekend !!! Club virtual half done (thanks Kevin Doherty ). Very happy with the time - cold and gusty (but nice and flat course!!).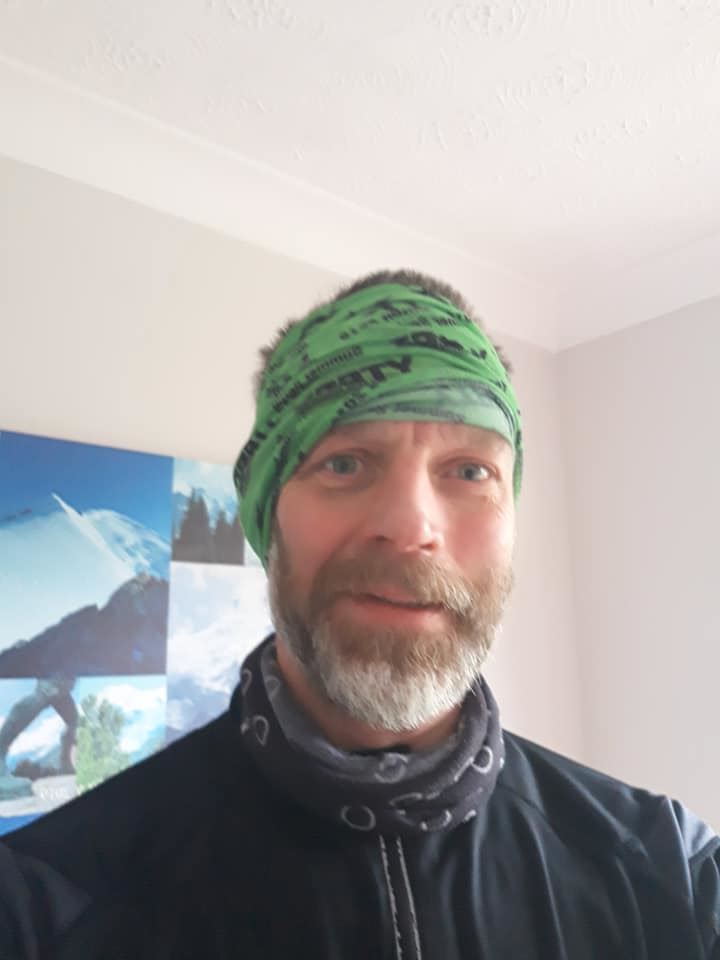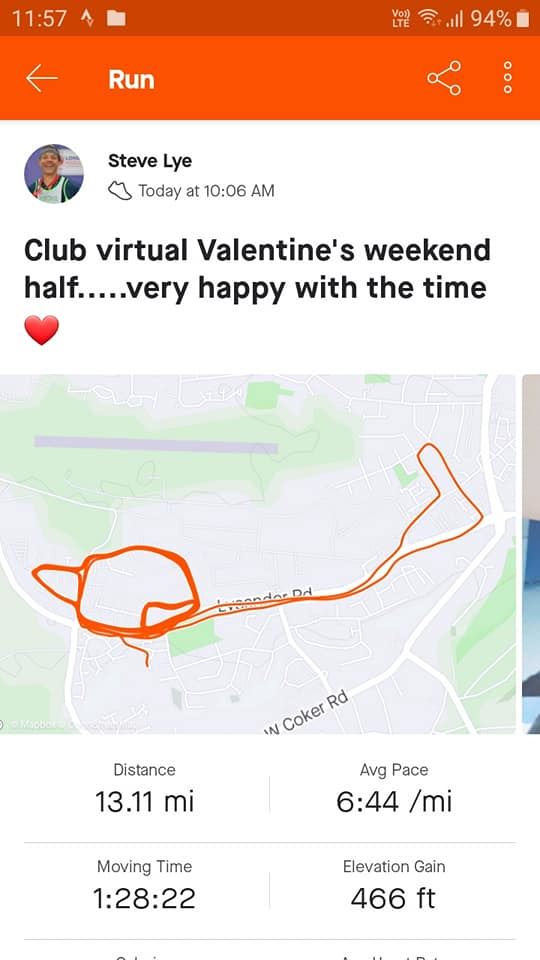 From Helen and Lesley: Thanks Kevin , Valentine Half challenge complete, a day early to avoid the rain tomorrow however tough in the bitterly cold wind!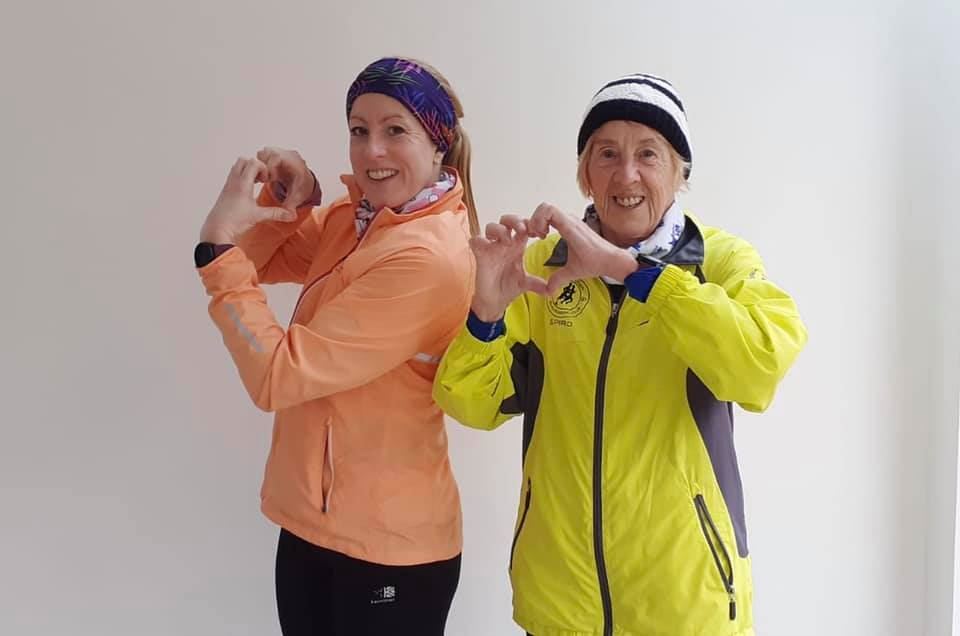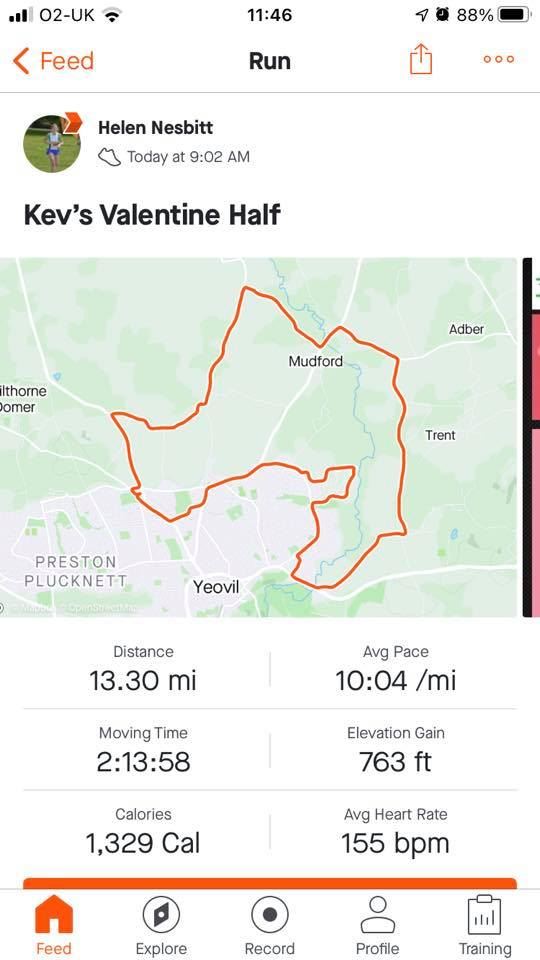 From Lynne: Thanks for challenge Kev. Valentine Half. With Claire O.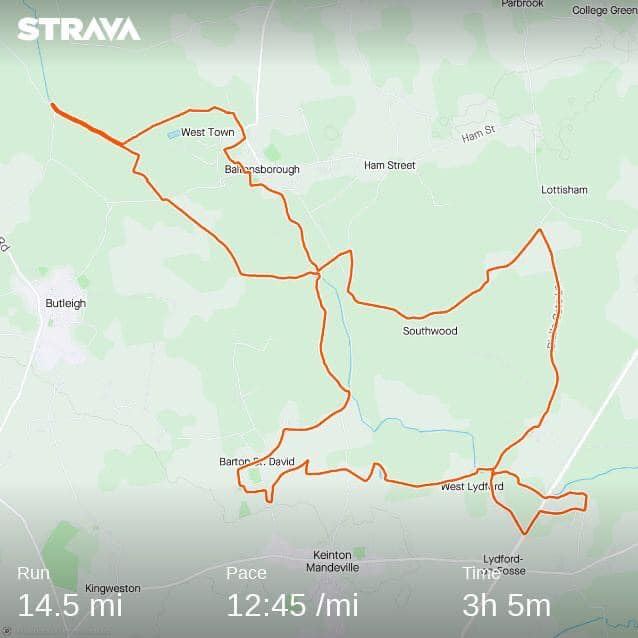 From Rachael and Denise: Kev's valentines half marathon challenge! That was tough and extremely cold!!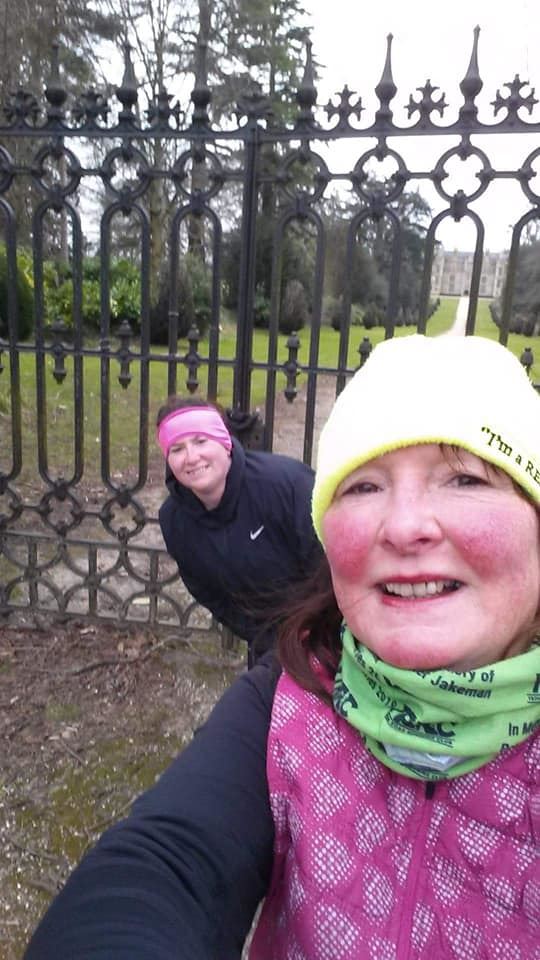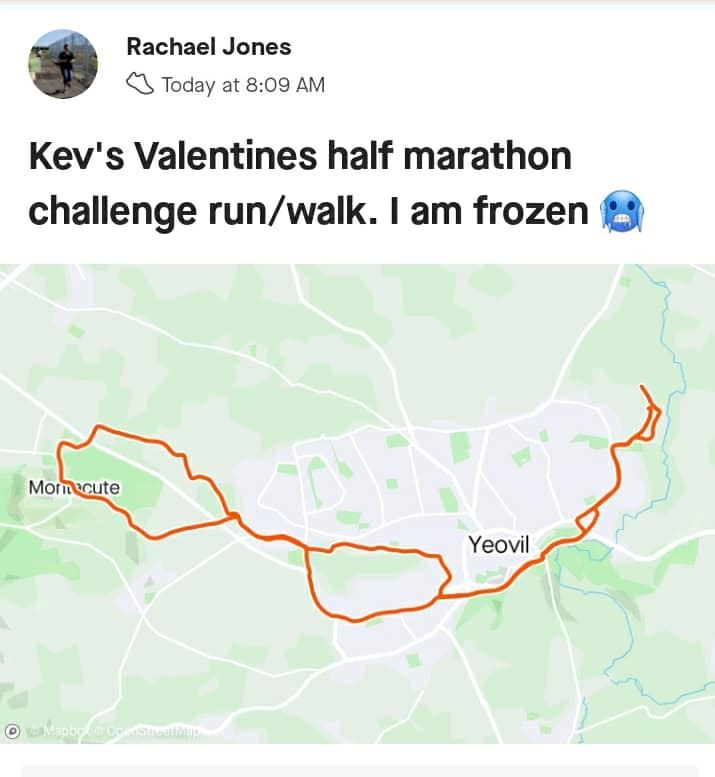 From Dominique: Valentines half marathon with Claire Oberthur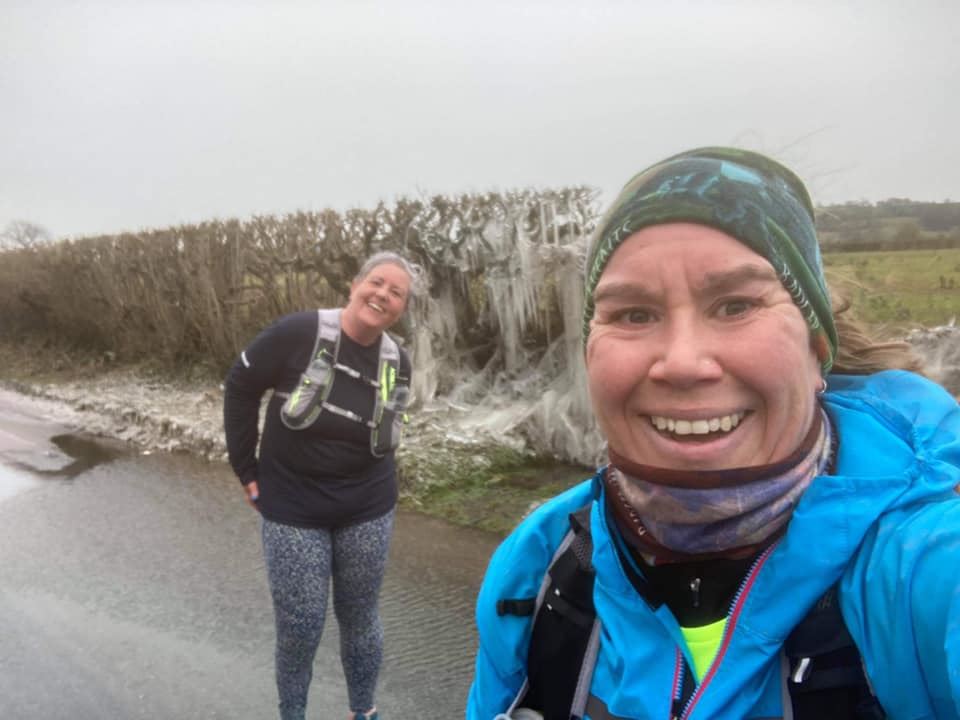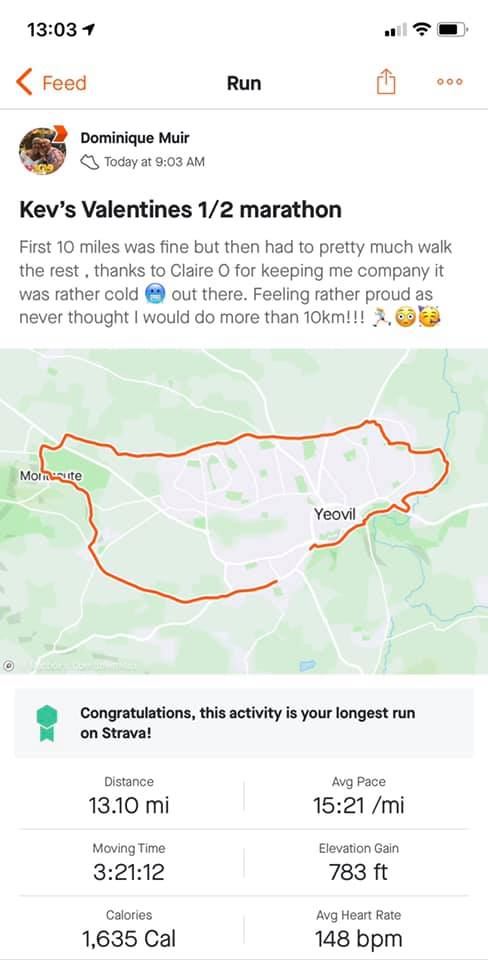 From Jeff: Kev's Valentine weekend half marathon challenge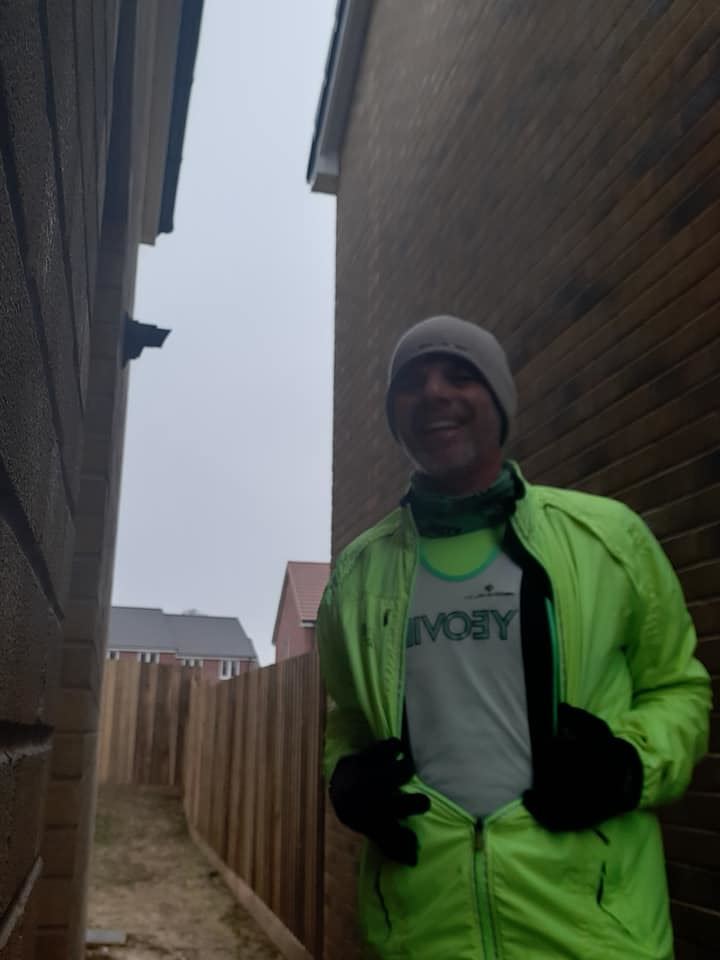 From Anita: Kev's YTRRC virtual Valentine's challenge done. Solo outing in the cold and snow. Might take a while to thaw out.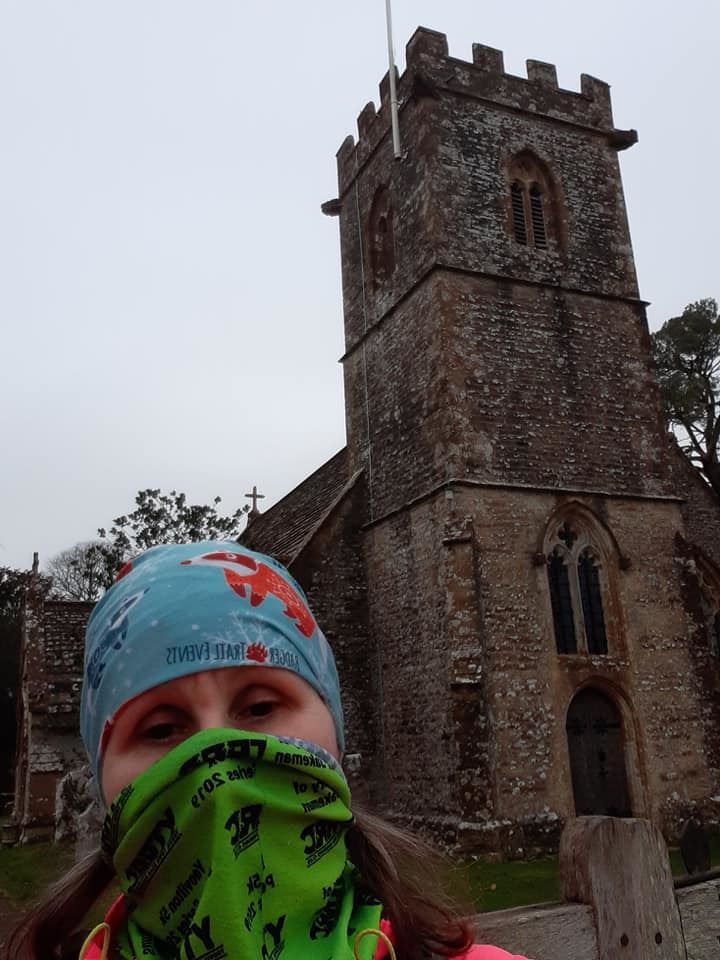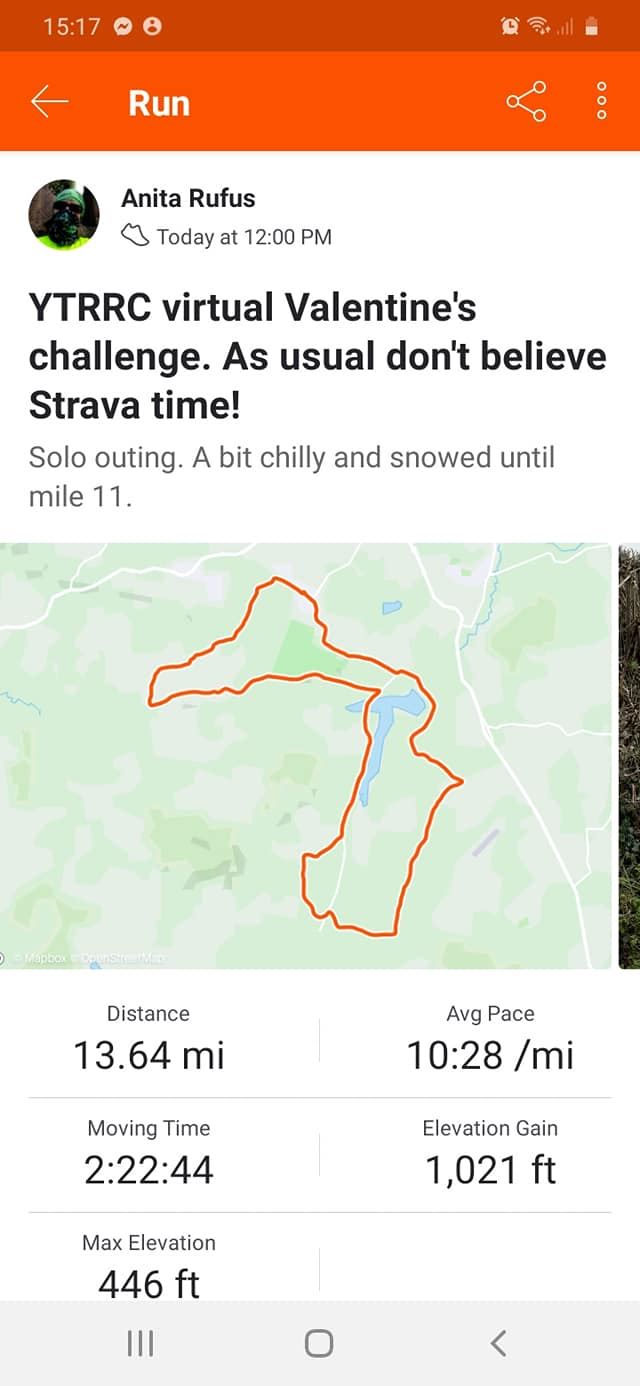 From Katie: That was fun Thanks for another great challenge Kevin Doherty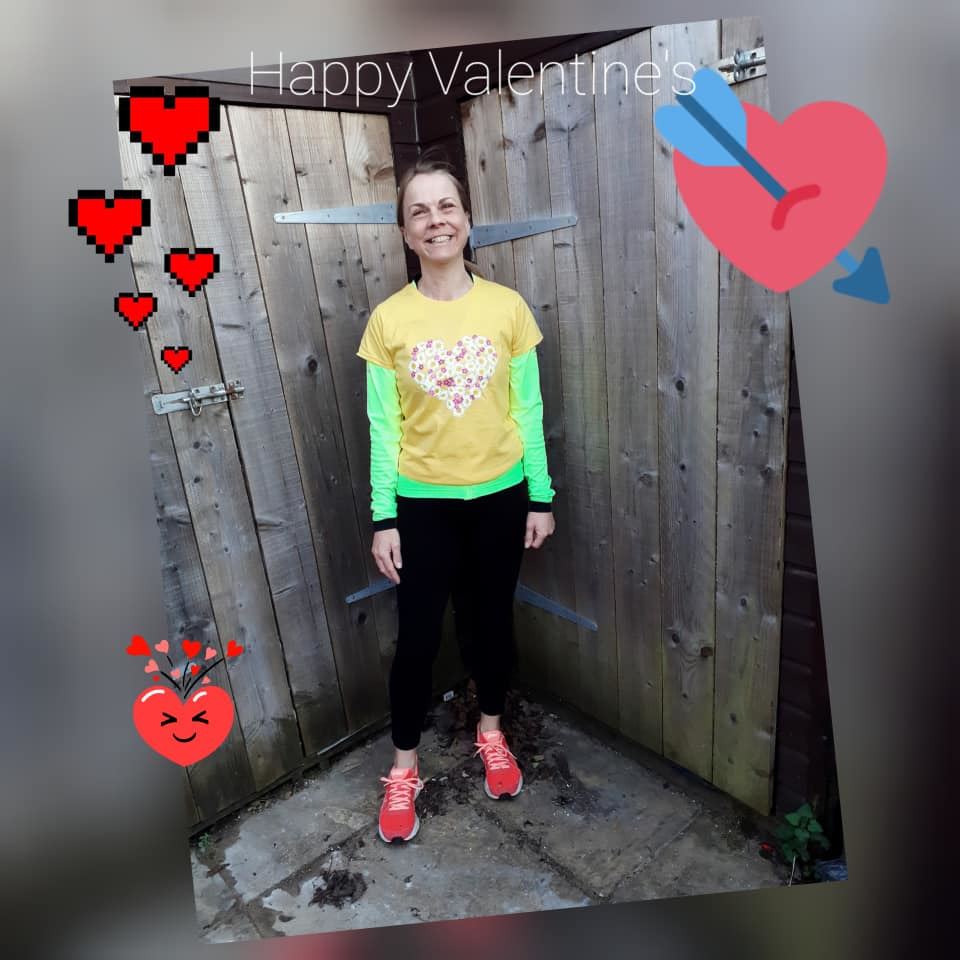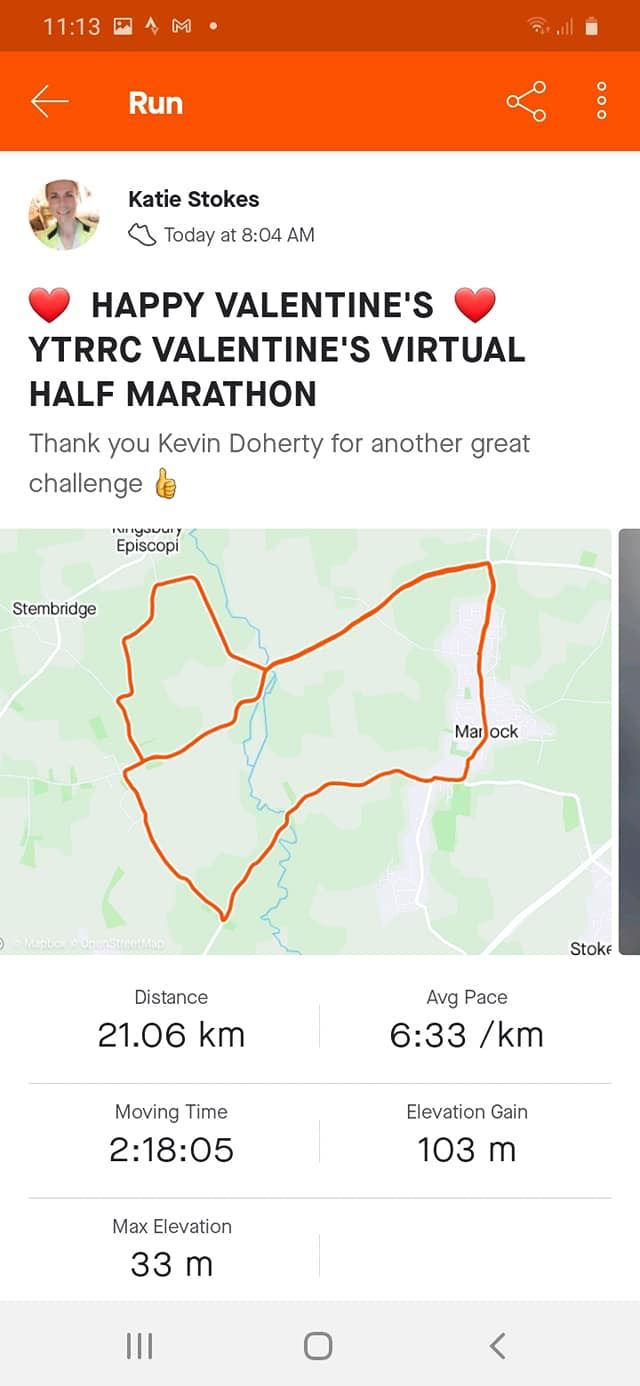 From Taryn: Hi Kevin Doherty that was cold but preffered to possible rain tomorrow- Thank you I had support crew at 10.5m abs my cool down heart shaped of course!— with Geoff Monks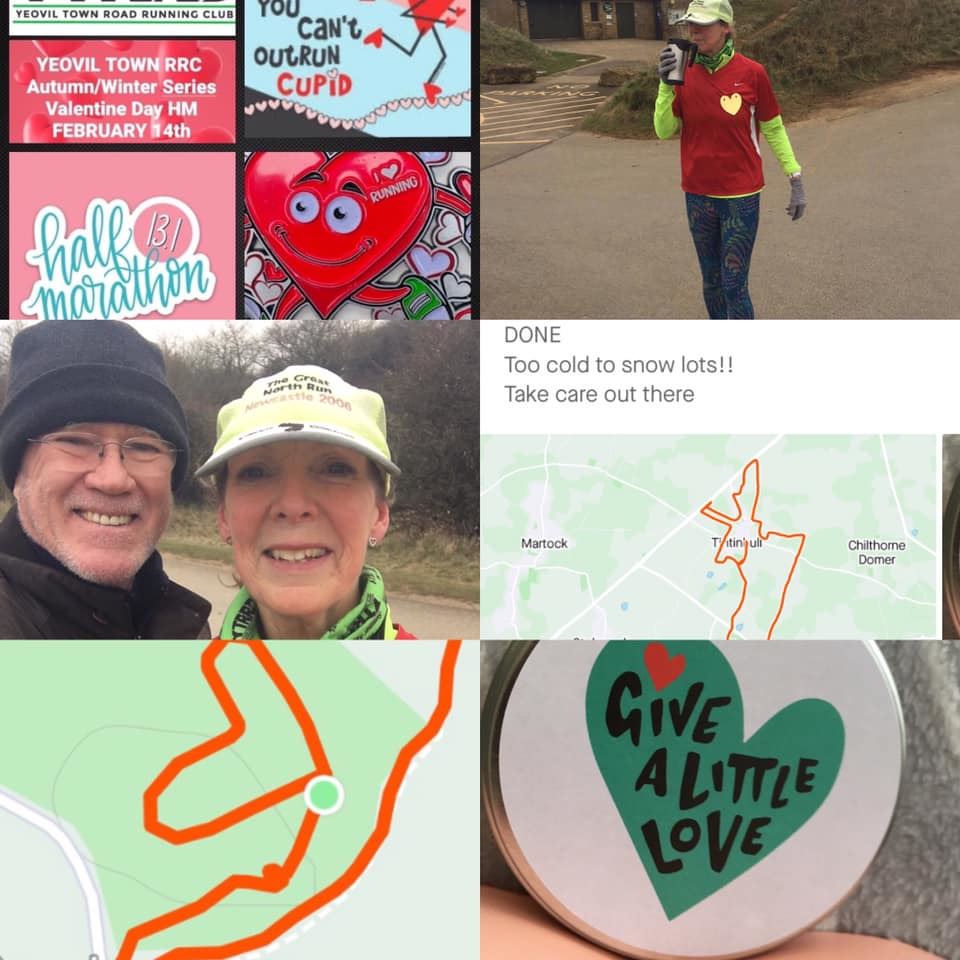 From David: Kev's Valentines half marathon, a bit chilly to say the least Kevin Doherty
From Nikki: Yeah I did it! I was so tempted to give up as it was so wet and cold but I did it! The hubby had a lovely warm bath ready for when I got home!!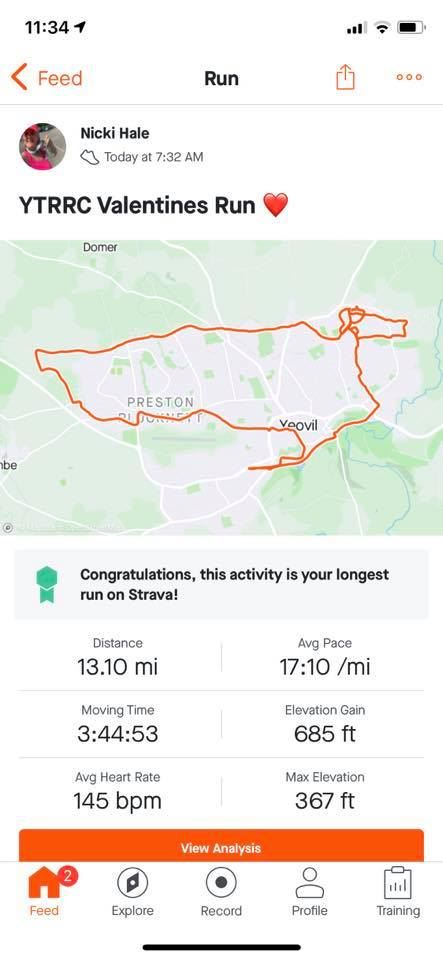 From Gav: Thanks for the challenge as always Kevin , good to see you on the route Robert , spurring me on.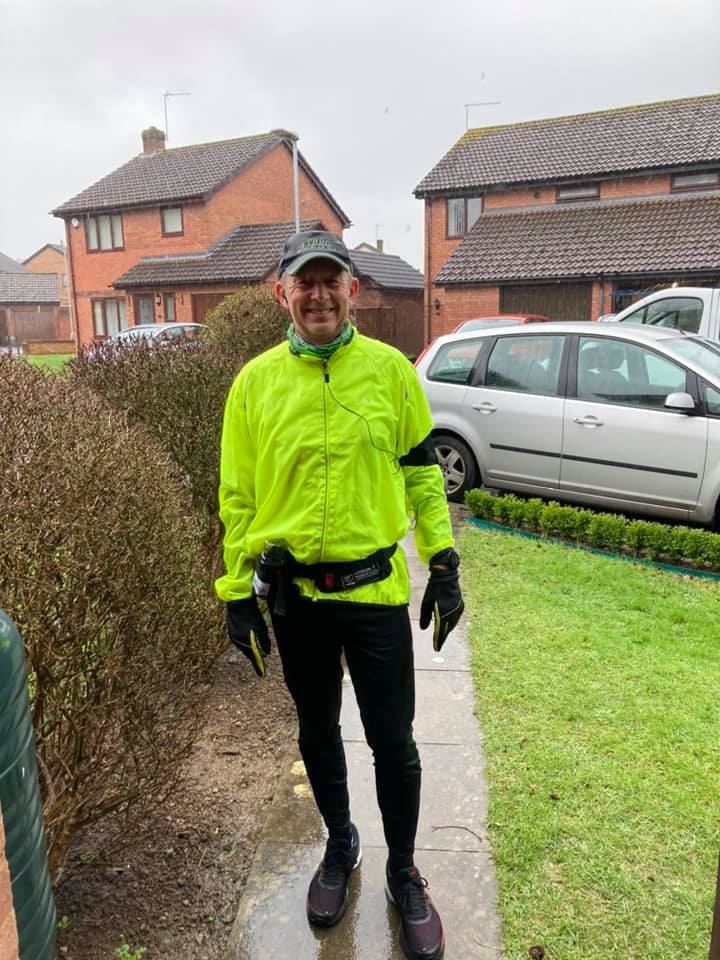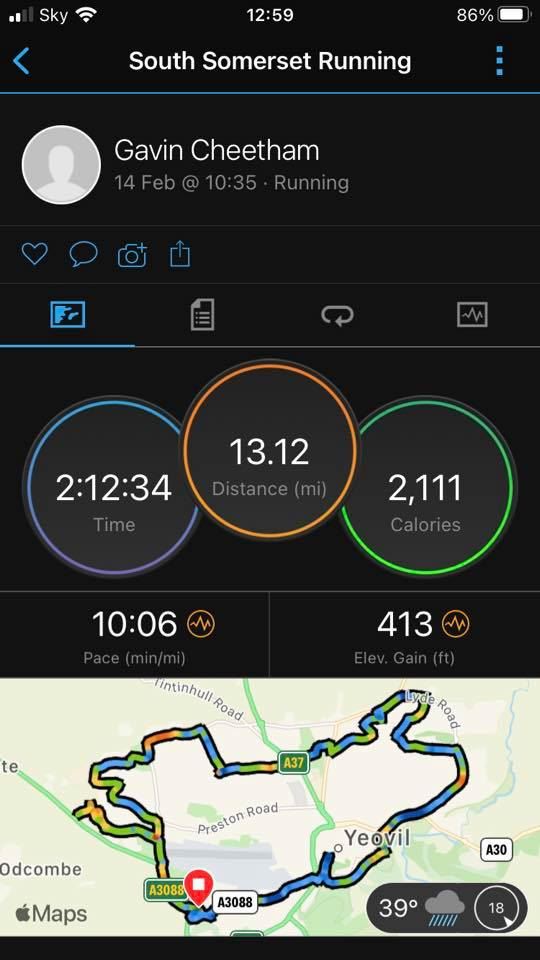 From Kate: Valentine's virtual half completed. Can't say I was feeling the 'love' for the weather at one point but really pleased to have done it. Thanks Kev for the challenge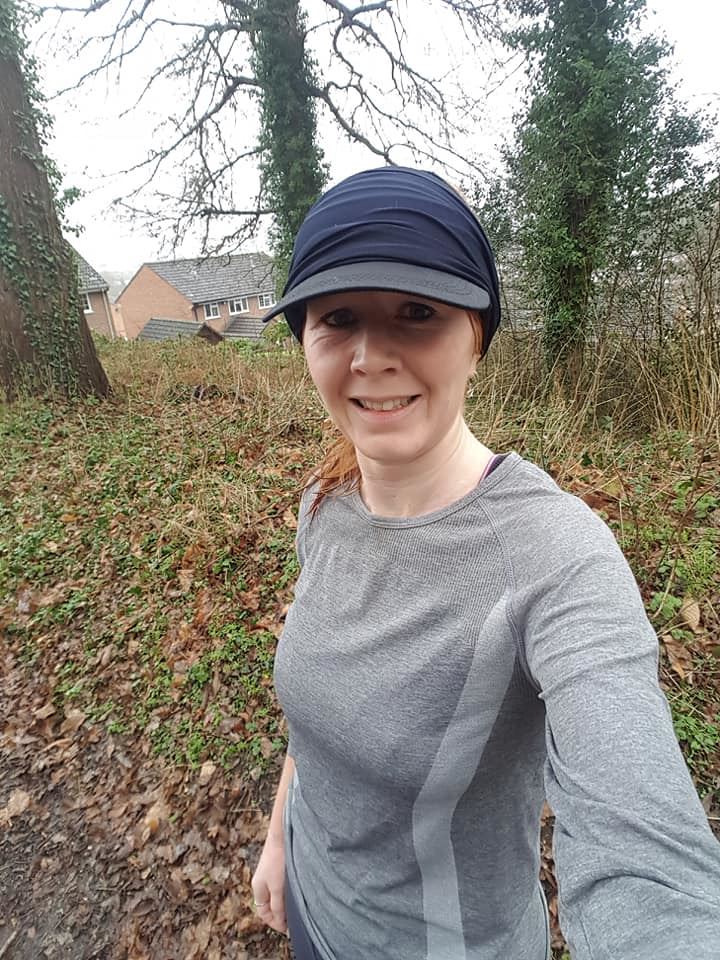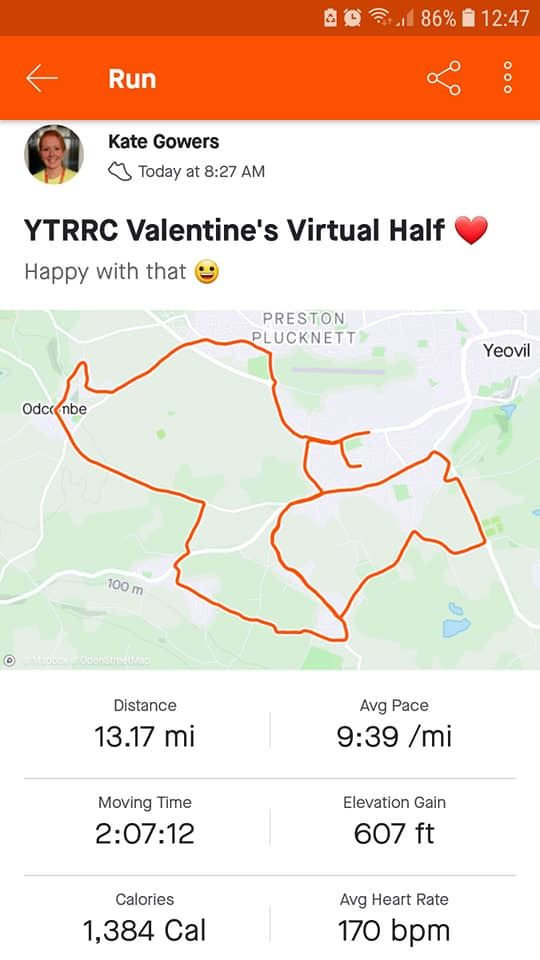 From Andy: Thanks Kev for another virtual challenge. That was cold, wet and very muddy. Can't wait to run that route again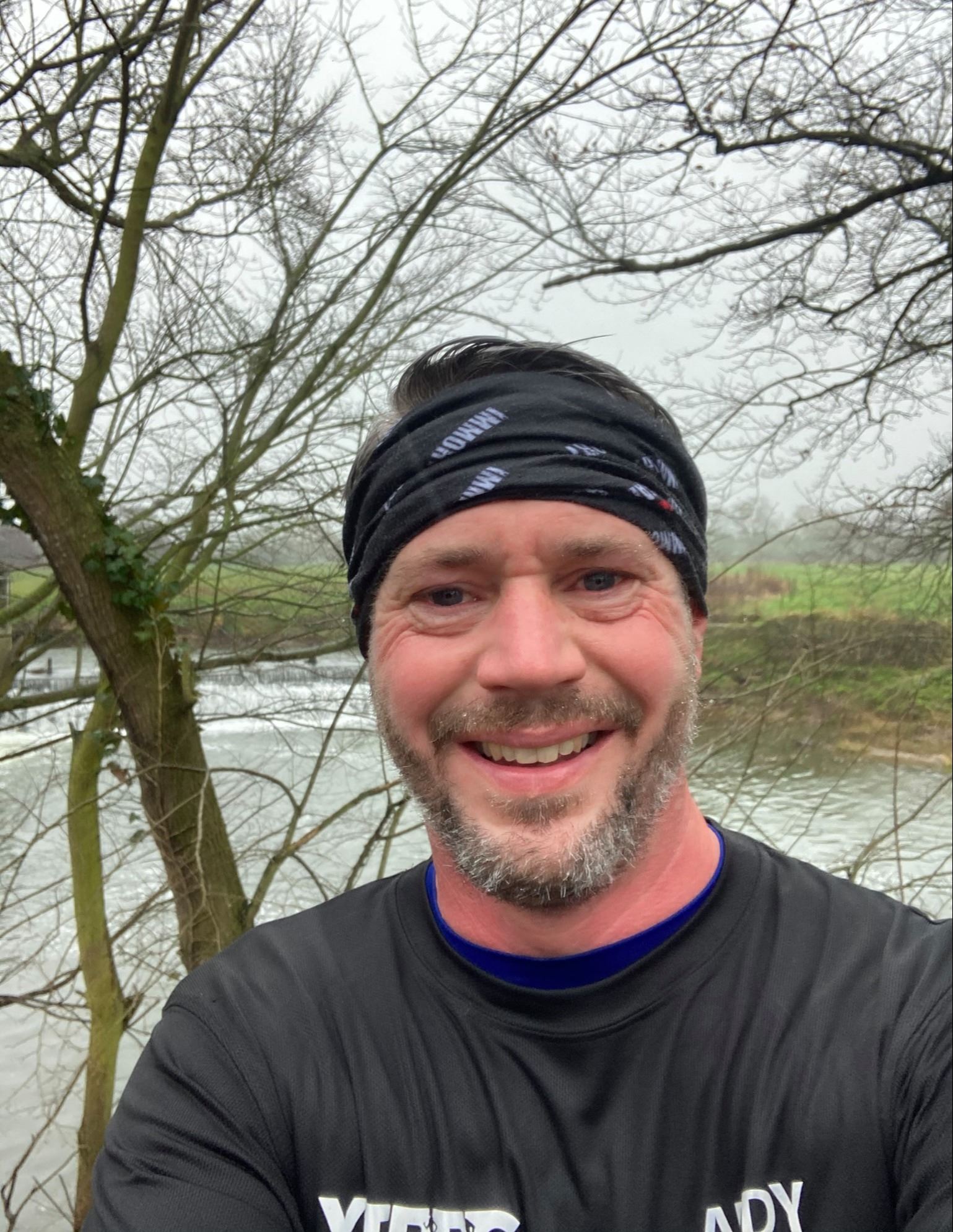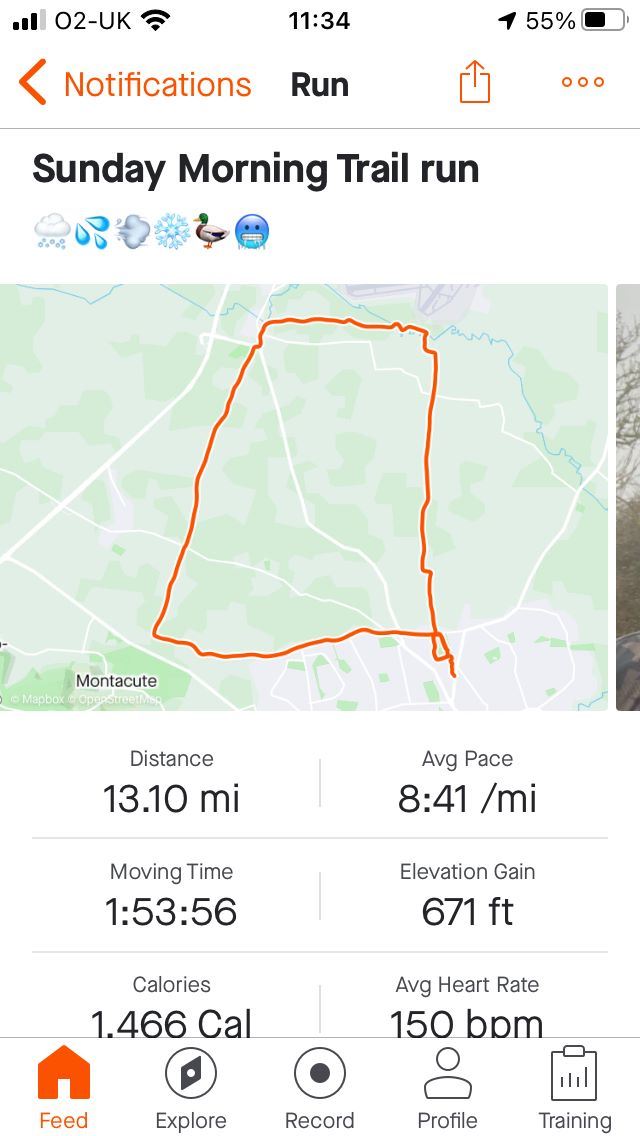 From Beryl: Ran all the way ( I did have to chase my cap a few times in the horrendous wind/rain) The legs and hips didn't feel the love for this Valentine's Half but glad I completed it anyway. Thank you Kevin Doherty for the challenge x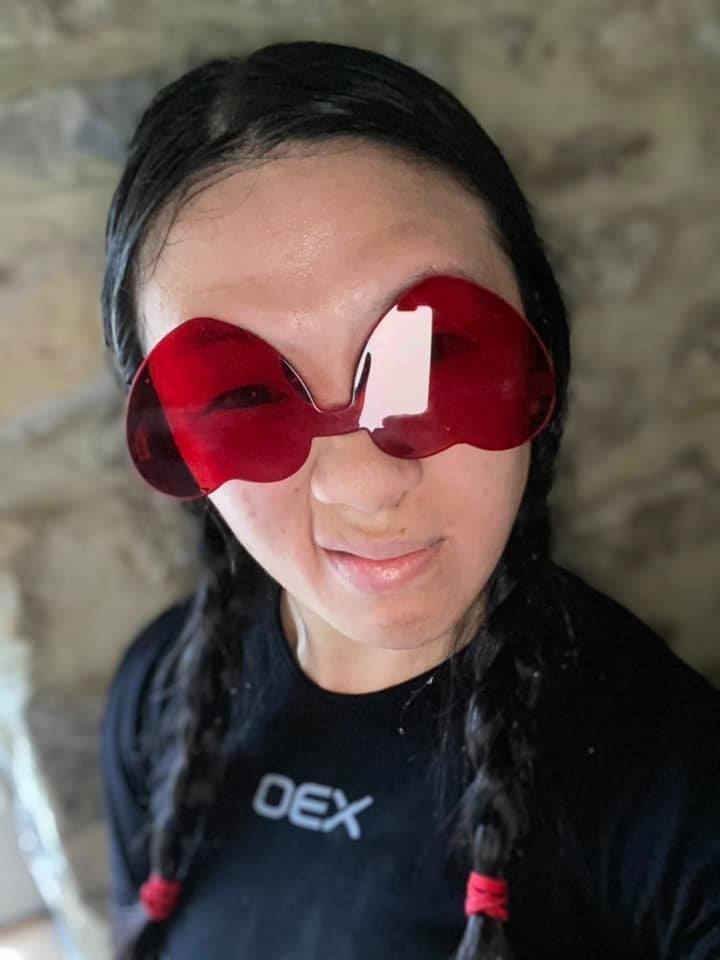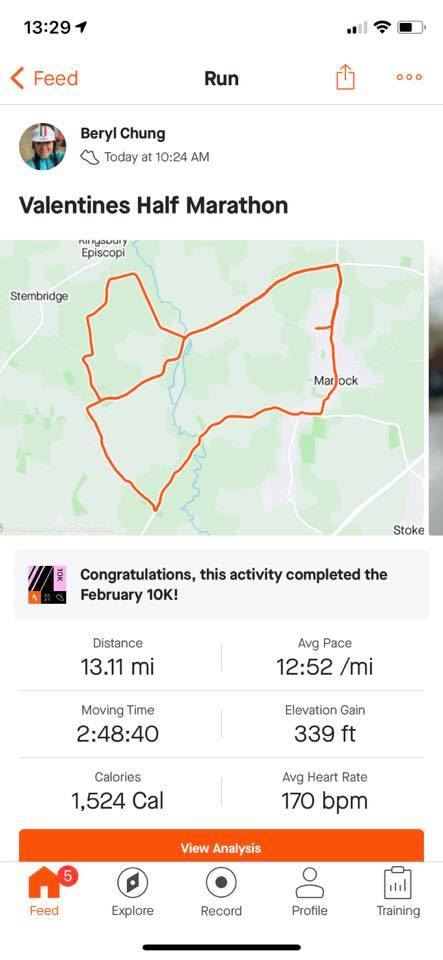 From Kelly: Unplanned but I havent run one in forever and first Valentine's Day on my own in probably 21 years so made it special for myself.... half marathon pb . Looking at the posts I think I saw a few of you too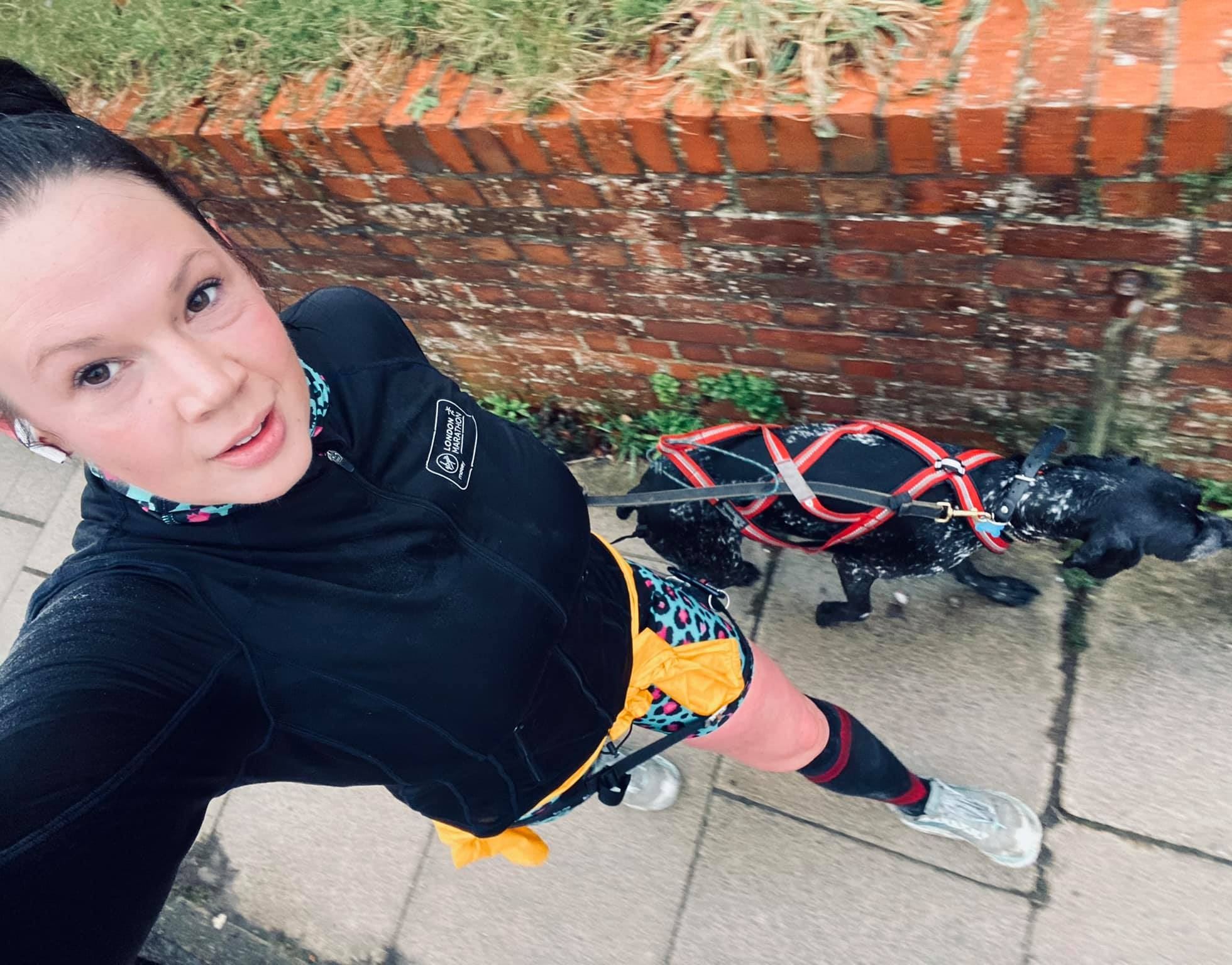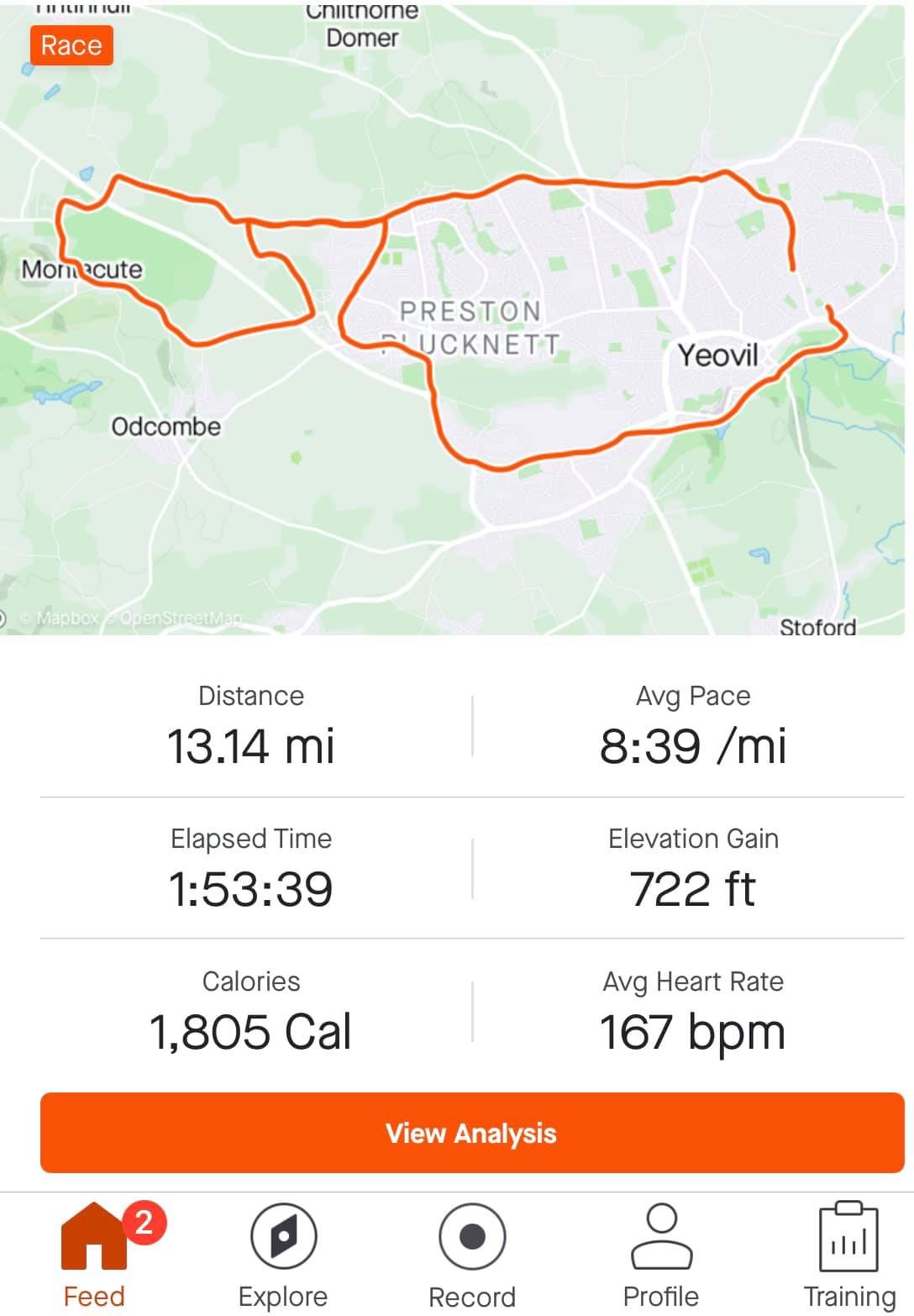 From Louise: Thanks for this challenge Kevin Doherty. I have never run this distance on my own before. Found it tough at times in the bitterly cold wind but glad to have done it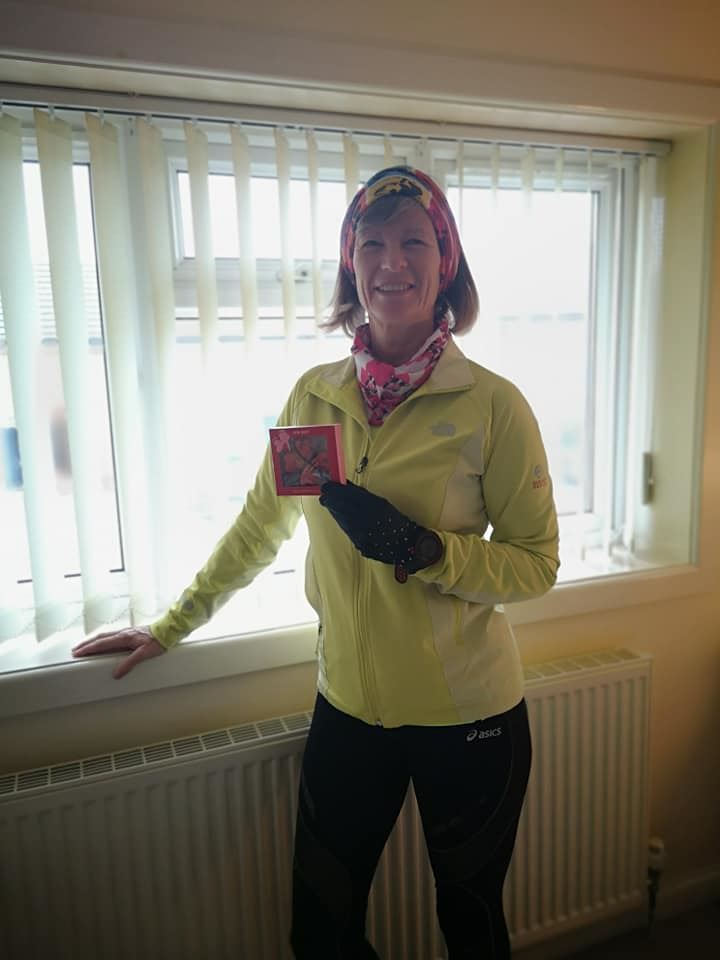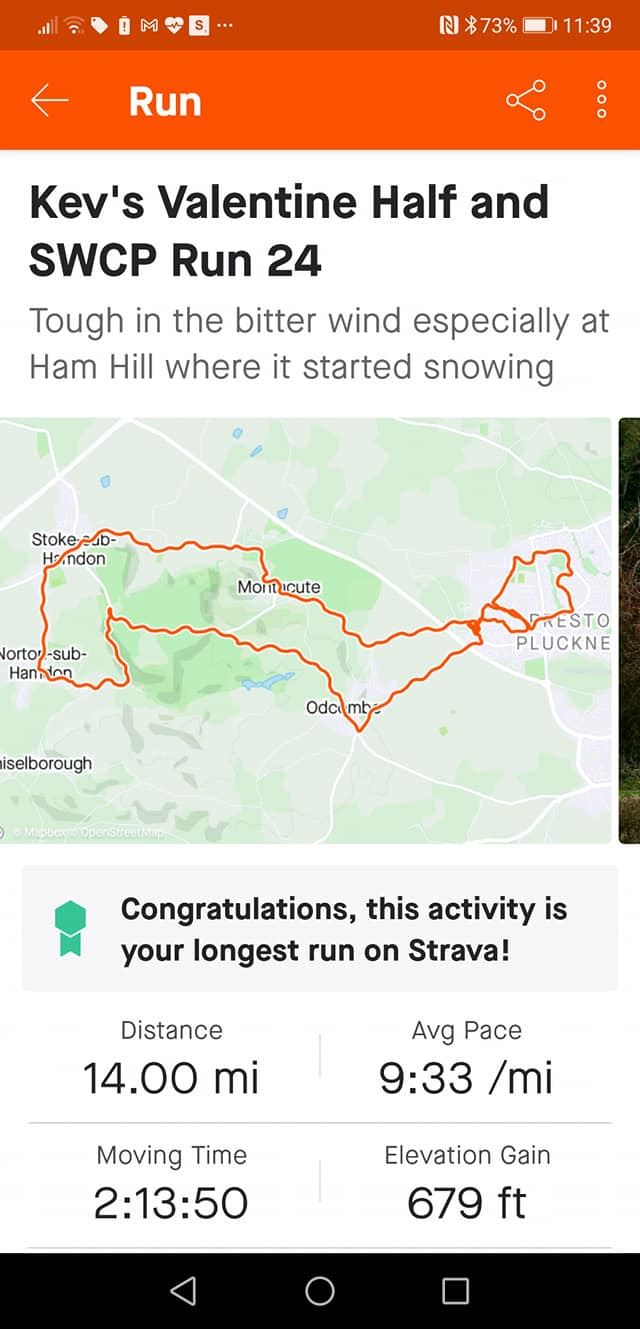 From Mark: I've just completed Kev's winter series Valentines Day Virtual Half Marathon. Ran out to Oborne, then back to Lenthay Common, then back out to Ambrose Hill and the Golf club. Final leg back via the town centre. Lovely run it was snowing at times.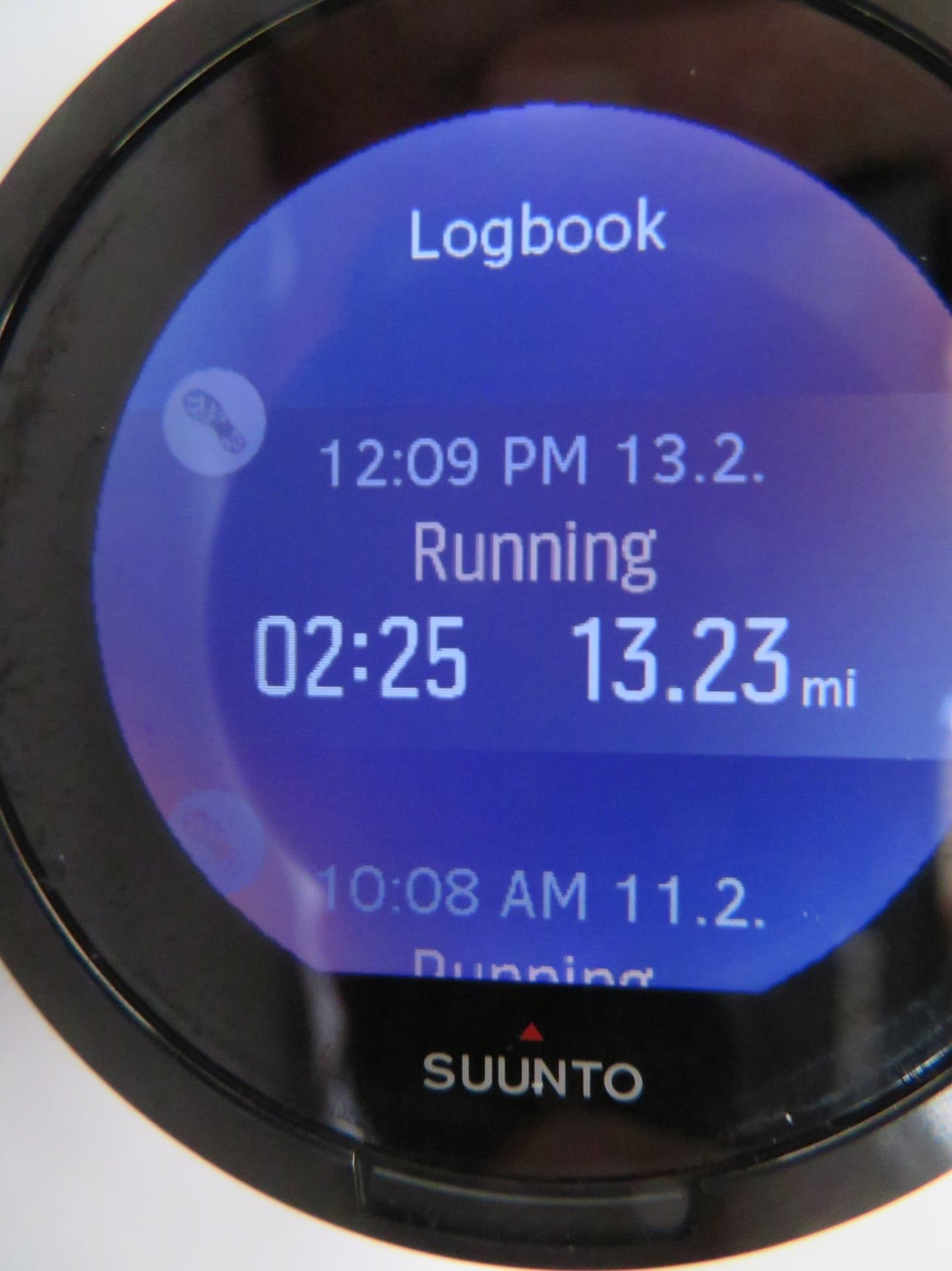 From Rob: A man of few words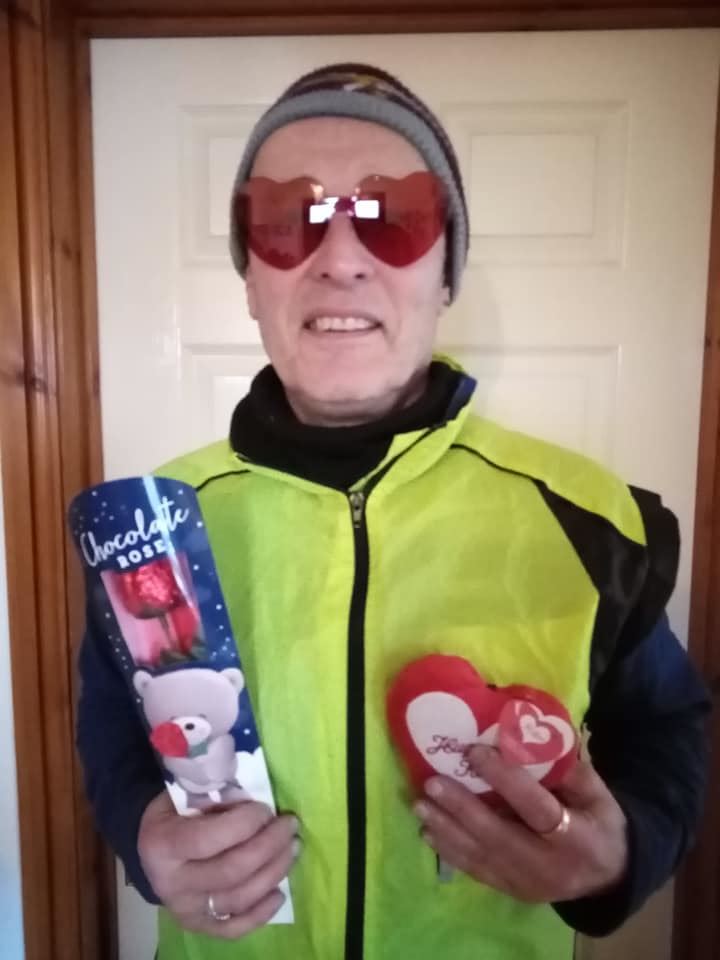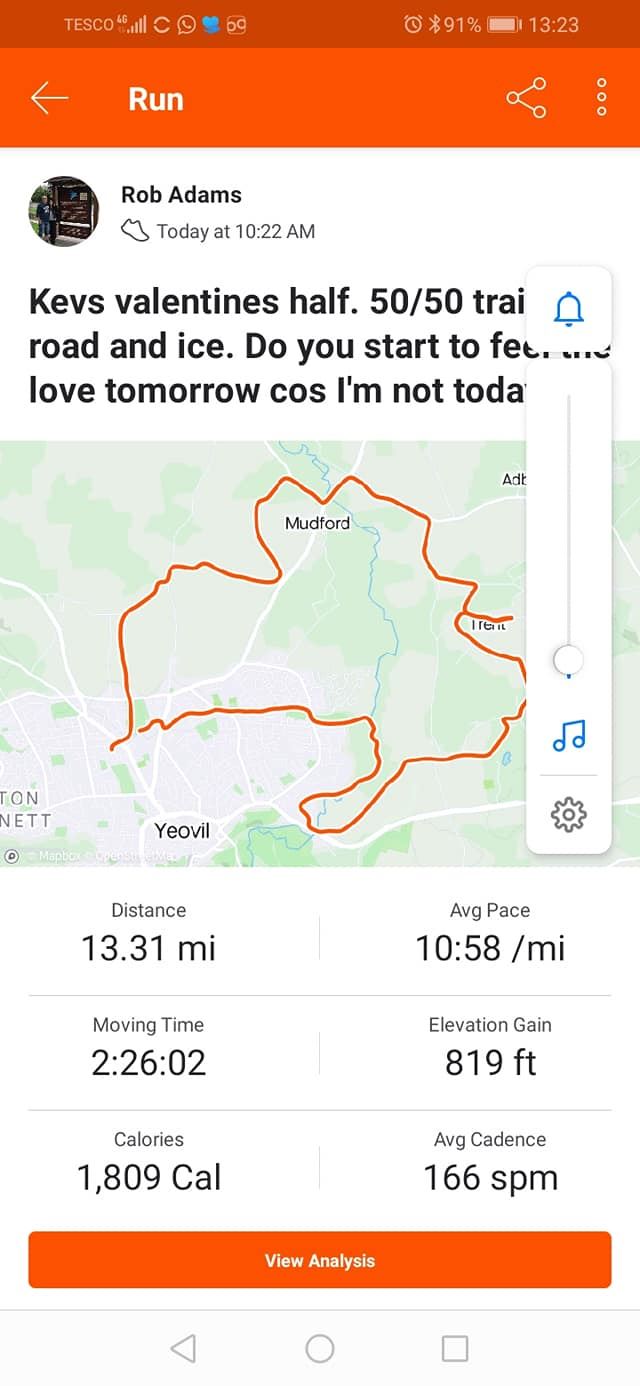 From Kev: Great turnout in such horrid weather yesterday and today over 45 Half Marathon runners Shout if your not here... by request extra day or 2 allowed to complete : brilliant massive congratulations
Beryl Chung
Kelly Hacker
Joanna Henley
Donna Reeves
Alison Griffiths
Charlotte Kerr
Tim Willis
Richard John Hooper
Claire Oberthur
Nicki Hale
Gav Cheetham
Trevor Strelley
Kate Gowers
Andy Farrant
Rachael Jones
Denise Byrd
Frances Malin
Jac Casey
June Moule
Paul Card
Huw
Kirsty Norman
Paul Thomas
Samatha Self
David Mears
Yunmi Jang
Magdalena Kusmierczyk
Kevin Stenner
Helen Nesbitt
Lesley Nesbitt
Katie Stokes
Steve Lye
Mel Dodge
Lindsay Saunders
Anita Farquhar Rufus
Tina Beard
Jeff Watson
Lynne Thumpston
Dominique Muir
Louise Ward
Bungy Williams
Robert Adams
Taryn Monks
Marie Lockwood
Mark Larcombe
Anita Garrett
Virtual Running
LEJOG9 update
Joanna Henley - 165.76 on the M5 going past Burnham on Sea
Dominique Muir - 144.7 just going past Taunton Deane services
Nicki Hale - 101.91 and yes still on the A30!!
South West Coastal Path Virtual. Mid week brief.
By Donna: My gosh it has been jolly cold since weekend so well done to all of you for adding some miles, I prefer running in the winter than summer but it has been too cold for me and zapped my energy? Let's hope it is a little warmer for Kevin Doherty Half marathon.
Bungy Williams our leader 323.05 past Wilkins point on way to Falmouth Tim Willis you are my inspiration, working full-time, ran all miles and helped Sharon 233.01 left St Ives on way to Zennor Lesley Nesbitt leading the ladies 196.25 left Holywell on way to Perranporth Sue Mallinson getting the miles in training for VLM 178.66 at Bedruthan Steps Louise Ward 171.67 Mother Ivy's Bay such a beautiful place Richard Clayton 168.69 Longcarrow cove Paul Thomas 166.15 has gone past Padstow. The rest in Cornwall are:
Casper 154.73
June Moule 152.63
Linda Membury 152.13
Sandra Levett 147.82
Sharon Hardy 144.19
Marie Lockwood 139.05
Adam Hawkins 136.98
Andrew Holloway 123.68
Rachael Gosney 123.14
Nat Robins 120.68
Mel Cox 118.30
Anita Garrett 116.70
Rest of us in North Devon:
Donna Reeves 109.37
Claire Shucksmith 103.82
Kate Gowers 98.51
Nichola Chesterton 92.97
Natasha Turner 92.94
Matt Driver 88.00
Nick Cox 76.06
Lauren Jessica 66.83
Sara Driver 60.45
Kat Hurford 53.69
Shaun Powell 52.65
Tristram 39.28
Angela Claire 29.62
Released On 11th Feb 2021