Happy Christmas 2022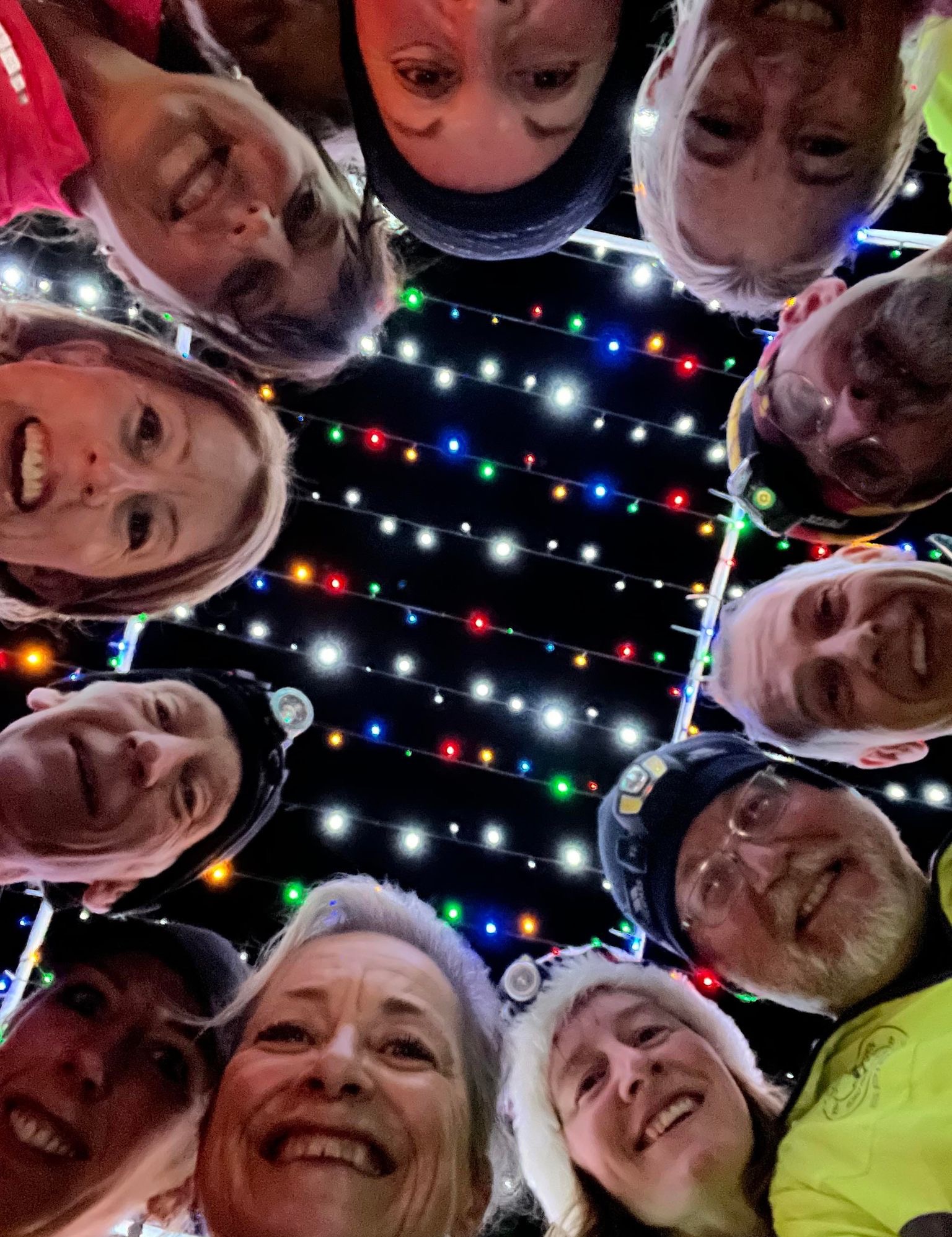 Merry Christmas to all the Club
I have added the phots had from Jan to Dec 2022 https://photos.app.goo.gl/HXUporwGs1WSyWuC6
Pub Runs
Thur 29-Dec-22Bell InnAsh TA12 6NS
Thur 05-Jan-23GeorgeSherborne DT9 3JD
Thur 12-Jan-23Duke of YorkShepton Beauchamp TA19 0LW
Thur 19-Jan-23Fox & HoundsCharlton Adam TA11 7AU.
Thur 26-Jan-23Orchard InnGallhampton BA22 7BA
Thur 02-Feb-23Lamb & LarkLimington BA22 8EG
Park Runs
From Lesley: The Great Field parkrun photos. I probably missed some, sorry if I did.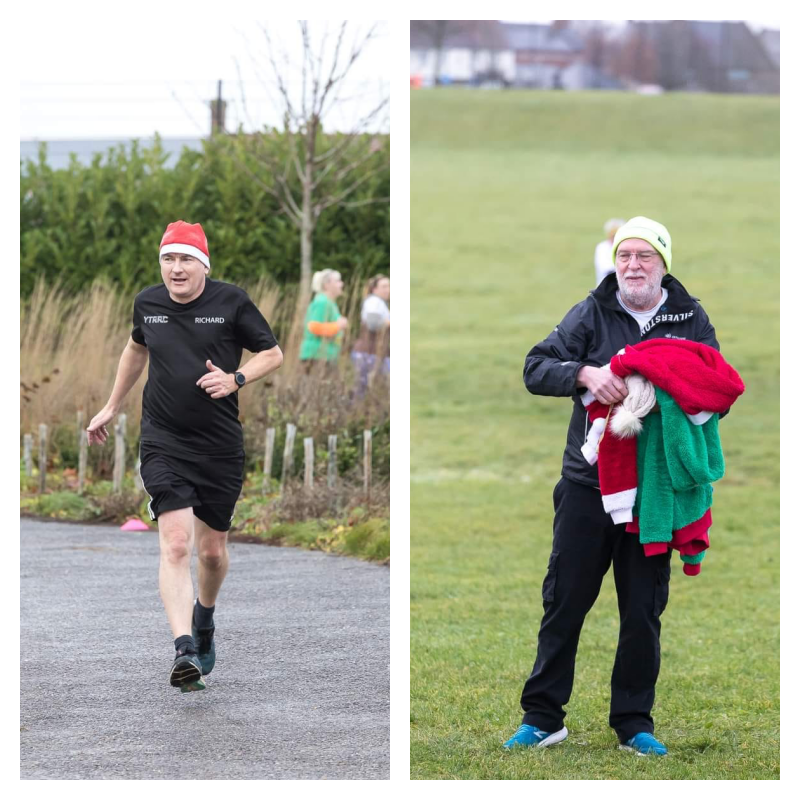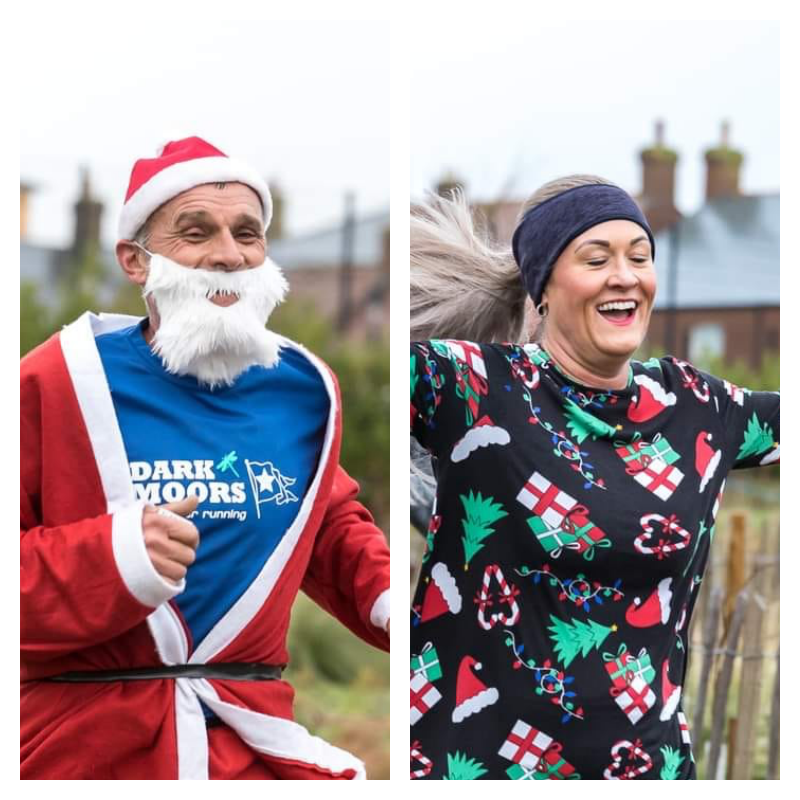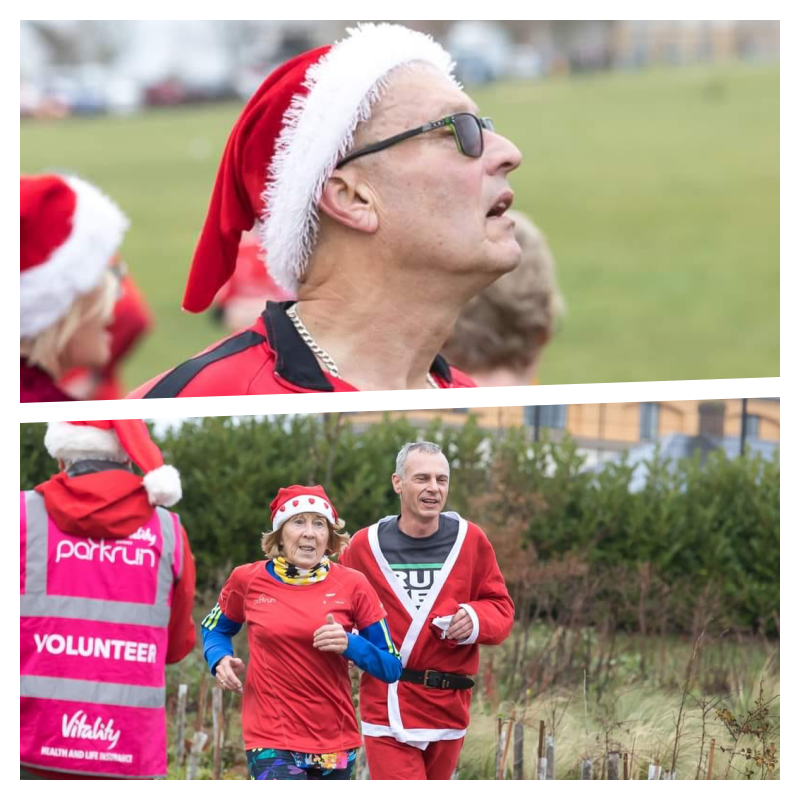 From Adam: Weymouth park run today. Debbie's 50th. Rather warm for the Santa costumes!!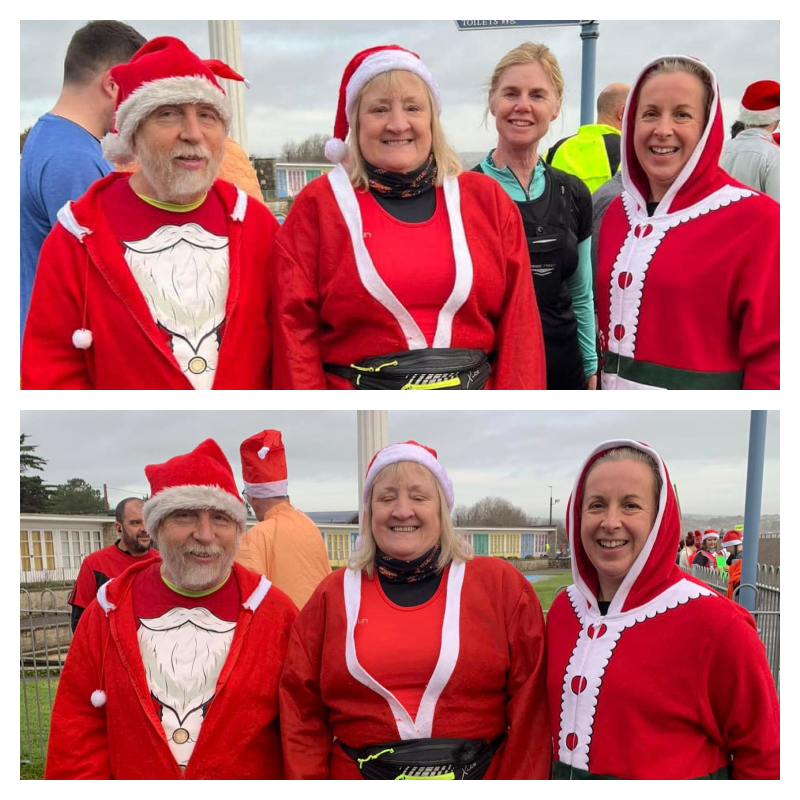 From Katie: A fun and festive Frogmary Parkrun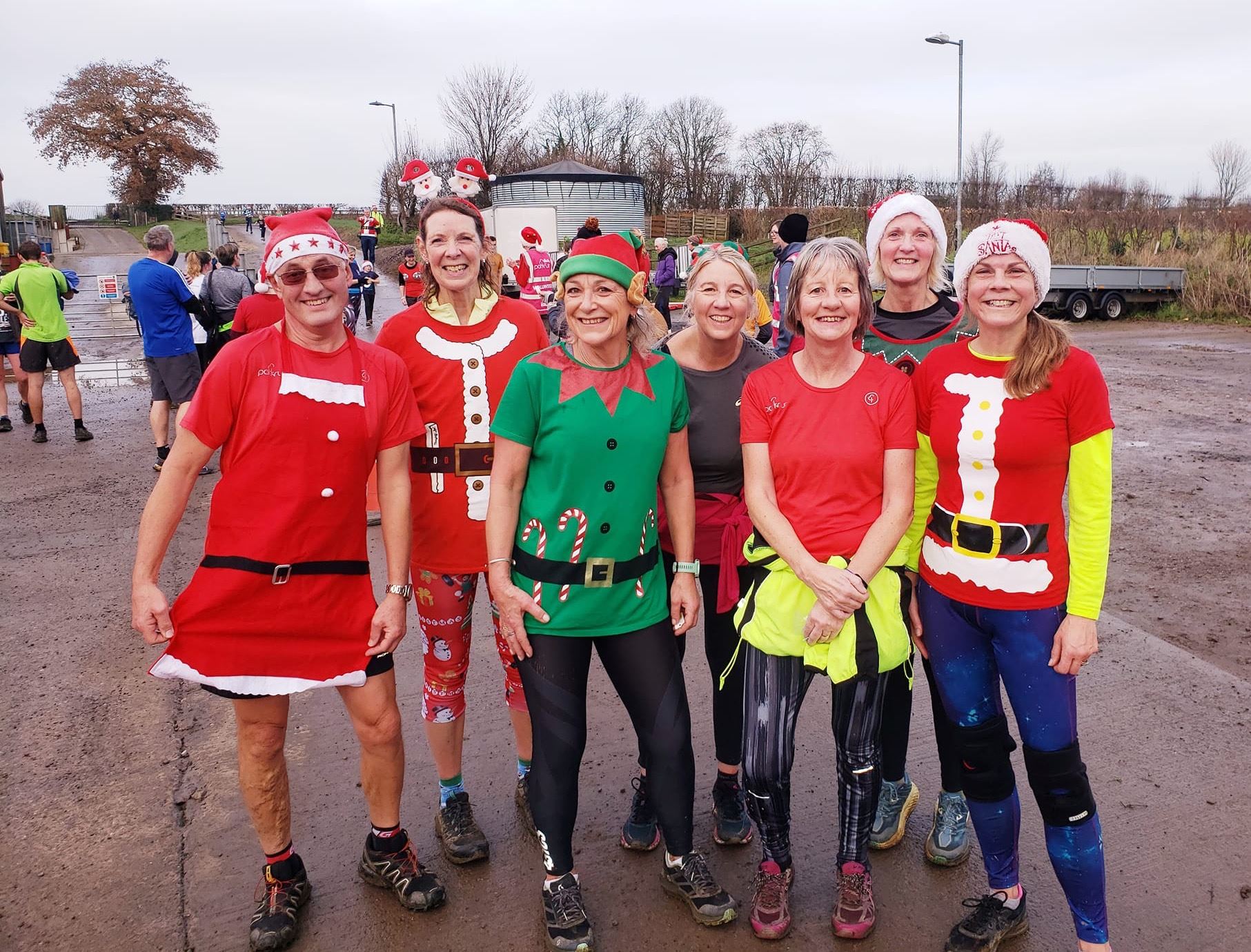 From Kevin: PB for Nephew William at Seaton parkrun who will be joining the club next year.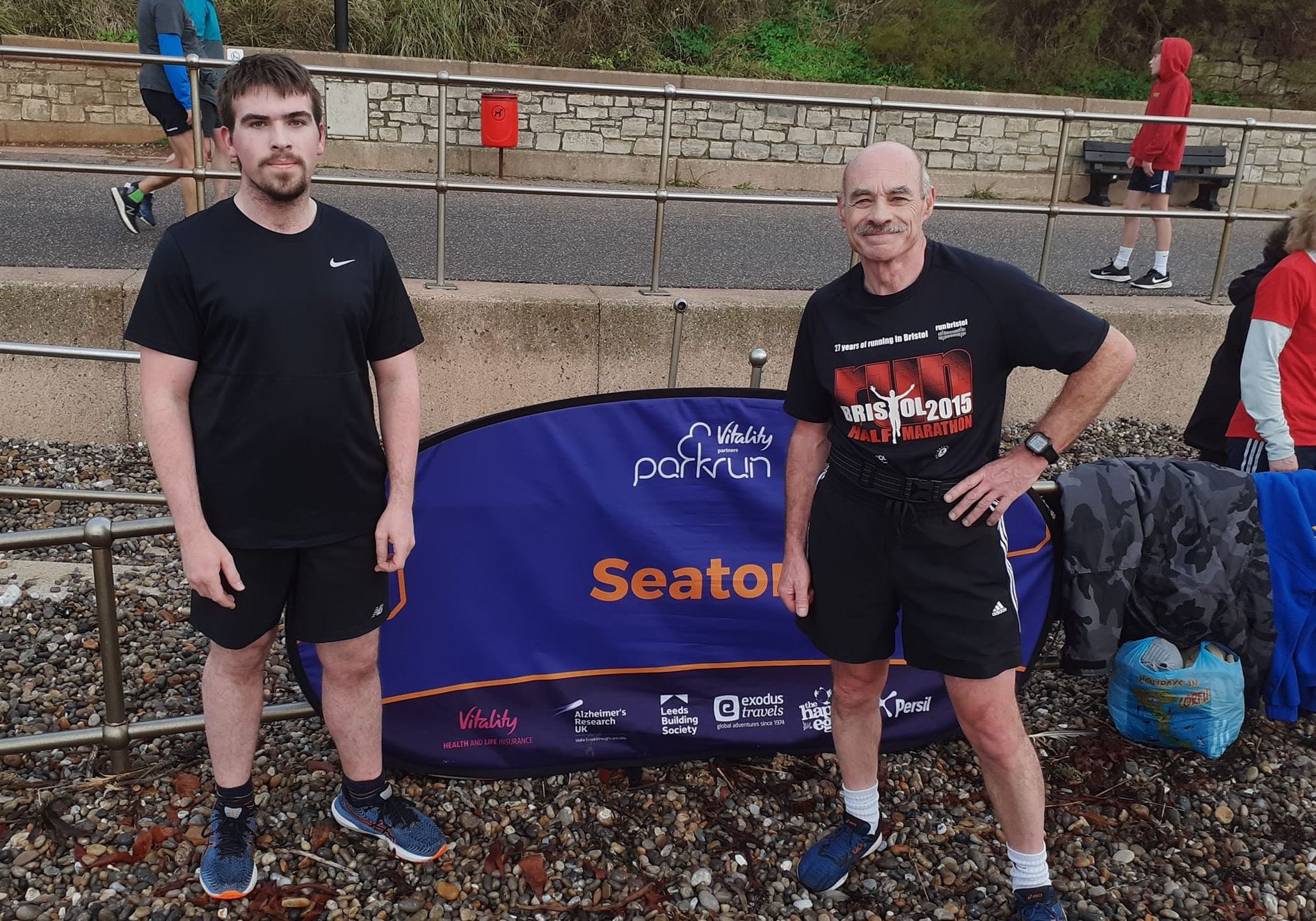 PUB RUN – YEOVIL - ALI'S ALLEY RUN FROM CHIP SHOP (22ND December 2022)
From Mark: Alison led a sizable group round Yeovil including stops to see Christmas lights. We left the chip shop just off Reckleford and headed up to the town centre, then made our way to Seaton road where we stopped at the end for photos amongst the lights. We picked up paths to go to West street and made our way up to Willow road. We headed up to Stiby road passing more lights and followed a tall metal fence which I now realise was for the school. Next we made our way to Combe street lane using several foot paths. Turning right we ran to the top of Mudford road and viewed more Christmas lights. Next we ran to Chelston avenue and St Georges avenue. With the use of so many footpaths familiar parts of Yeovil seemed unfamiliar and I often lost track of where I was. At some point we ran through a park to a spectacular light display somewhere near Milford road where we stopped for photos. The last leg was a run over to the bottom of Goldcroft, and over Reckleford back to the chip shop. Thanks Alison for a very entertaining run. Fish n chips afterwards was great.
Also thanks to Jo and Alison for some stunning photos.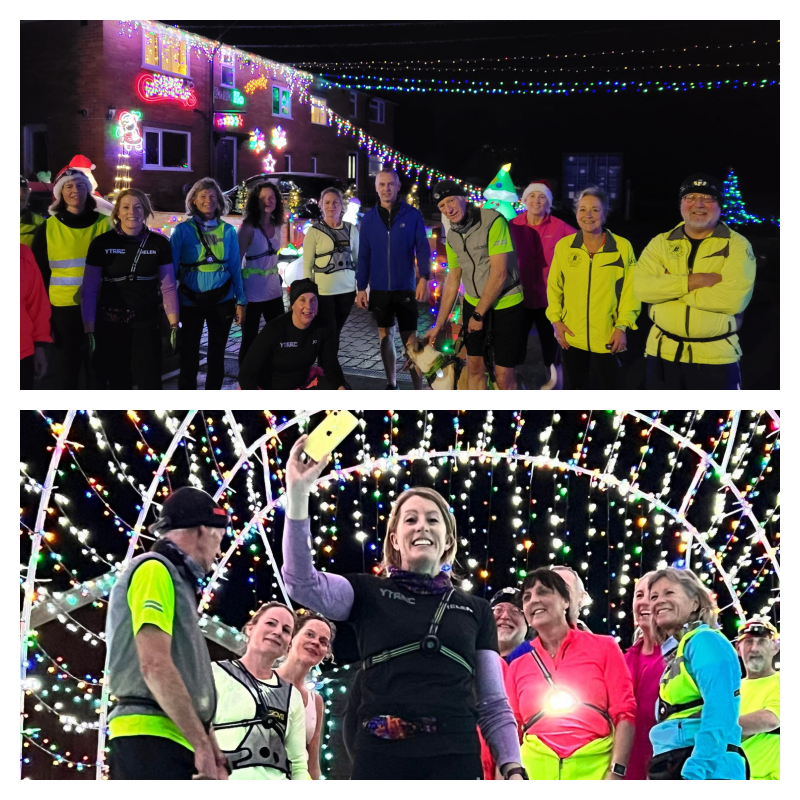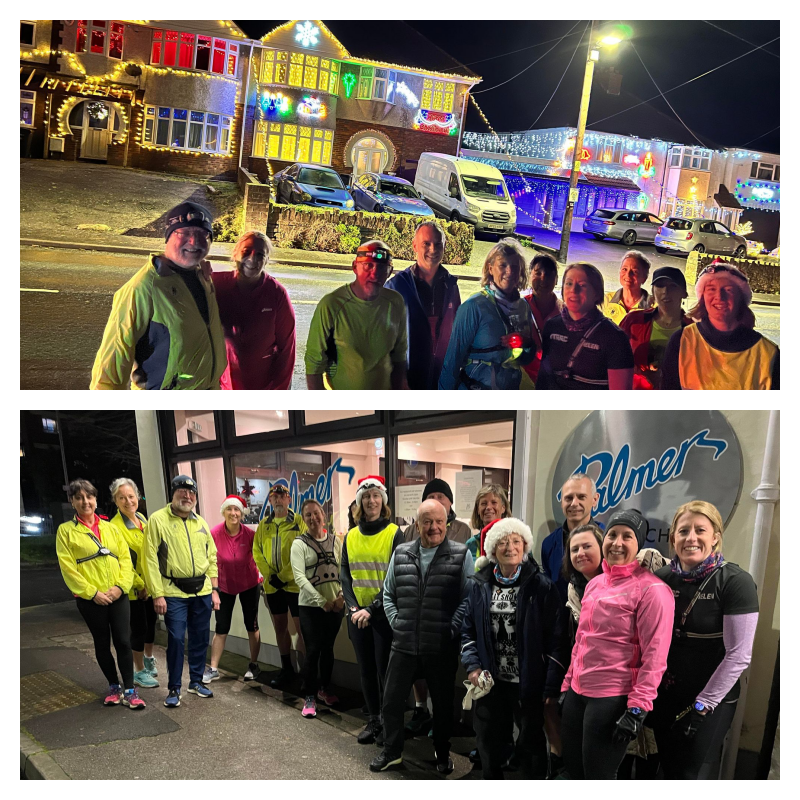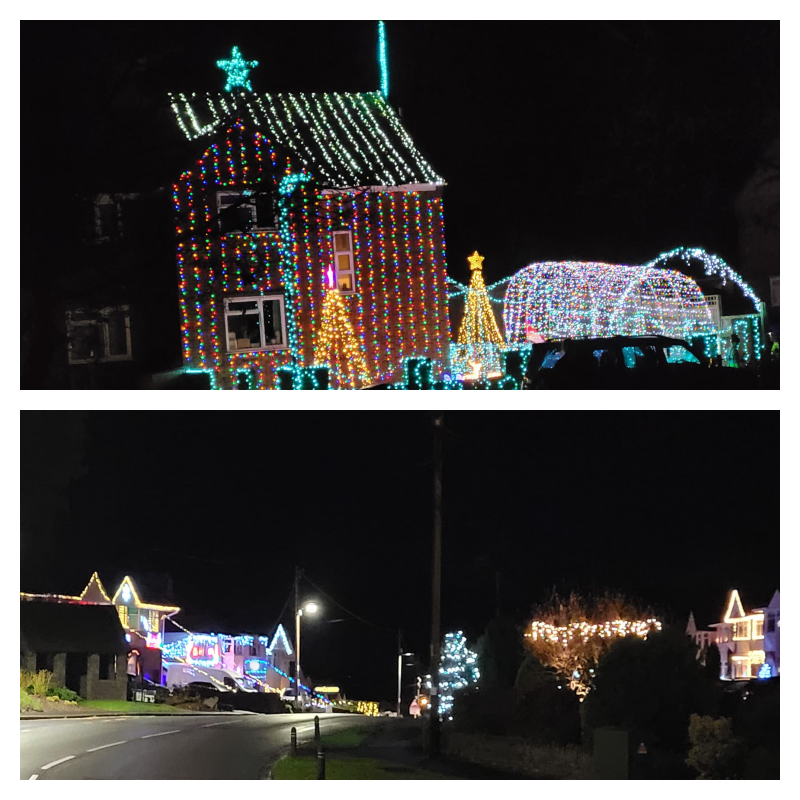 Released On 26th Dec 2022