Happy Birthday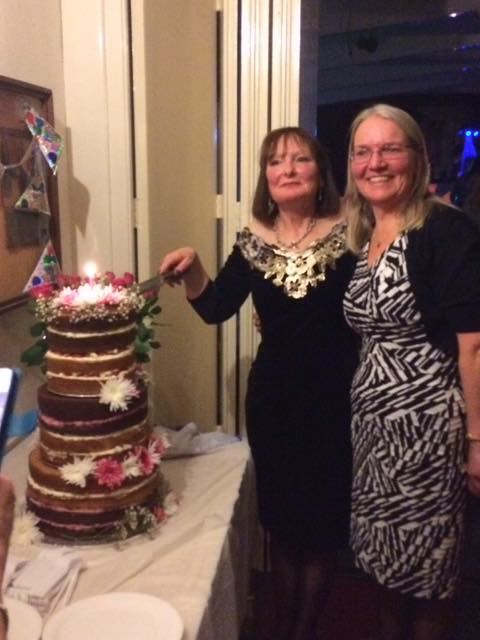 Happy Birthday
We had a great night ay Denise's Birthday Bash on Saturday night with a fair few Club members there, there was a very small cake made by June and Denise, I think. The snow was just starting to fall as we made our way home. Peter had a few dances and spinning a few wheelies on the dance floor.
Yeovil Half
Ok so the plan is to get a Club photograph at around 8:40 somewhere near the Start line, hopefully with us all wearing the Arm and Hard bands that Lindsey has brought and needs £2.50 for those that have not paid.
Snow Again
Well, the snow came back and nearly all the races were called off, we still had a few club members who ran from Goldenstones this morning.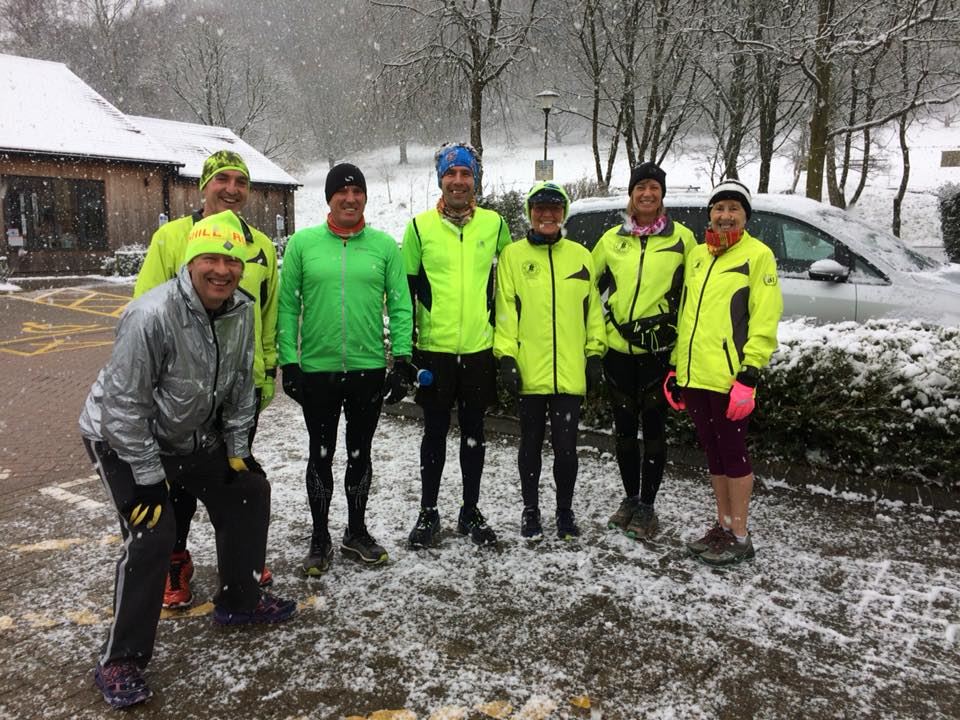 From Matt: Run report for Bungy Williams...may not be suitable for those of a nervous disposition... Apologies to Graham Still but I didn't fancy your run so did my own thing. Perhaps I shouldn't be allowed out on my own but 9 slow miles looking at the views.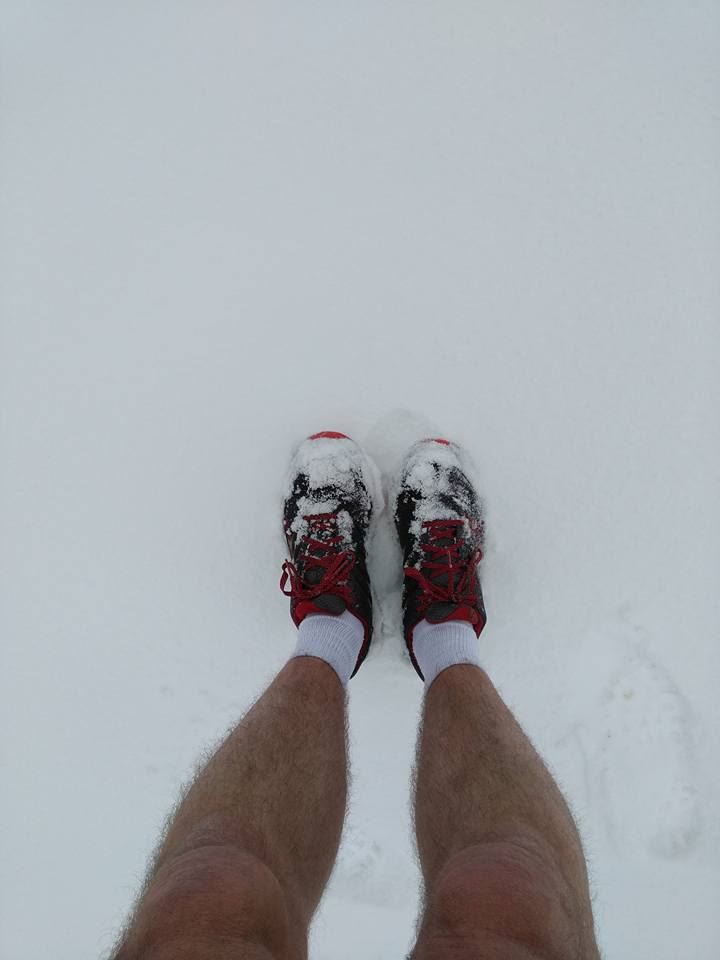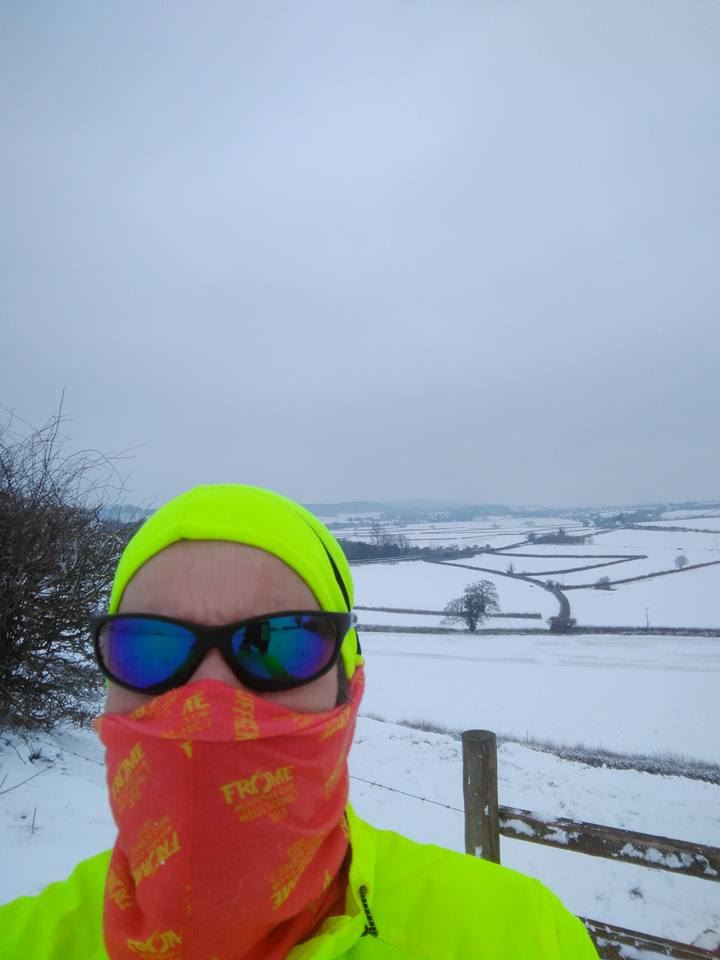 50 Halfs
A big well done to Nikkie Guiver for her 50 half marathons in a year, an outstanding effort.
Park Runs
Shepton Mallet Well done to Haiden Watts who posted: "Absolutely smashed the park run today 20.24 today !!
🤗 New PB by a minute !! Sub 20min for 5k I'm coming for you."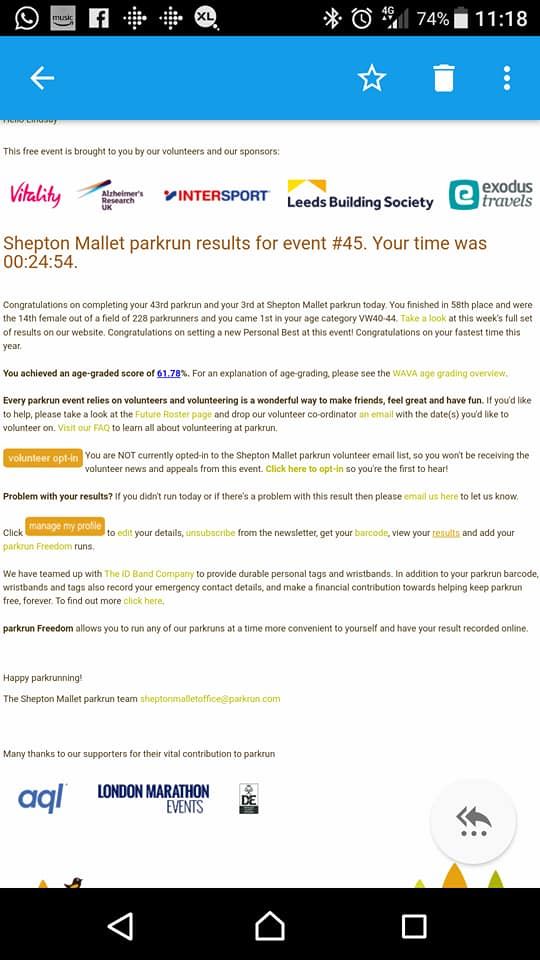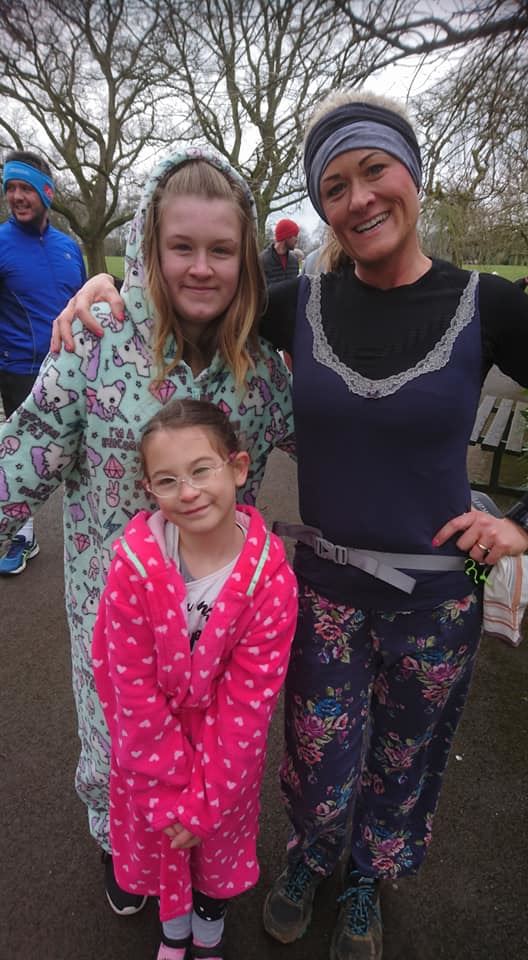 So I had a chat with John Enright this morning and asked for his help and strength at Park run today, as always he didn't let me down. Not only a PB at Shepton Park run but also fastest this year, 1st lady in my age group and 14th female and 58th place out of 228 runners. I chatted to him on the way round when it got tough and he saw me thru. Ran in my PJstoo as national bed day lol
Brighton and Hove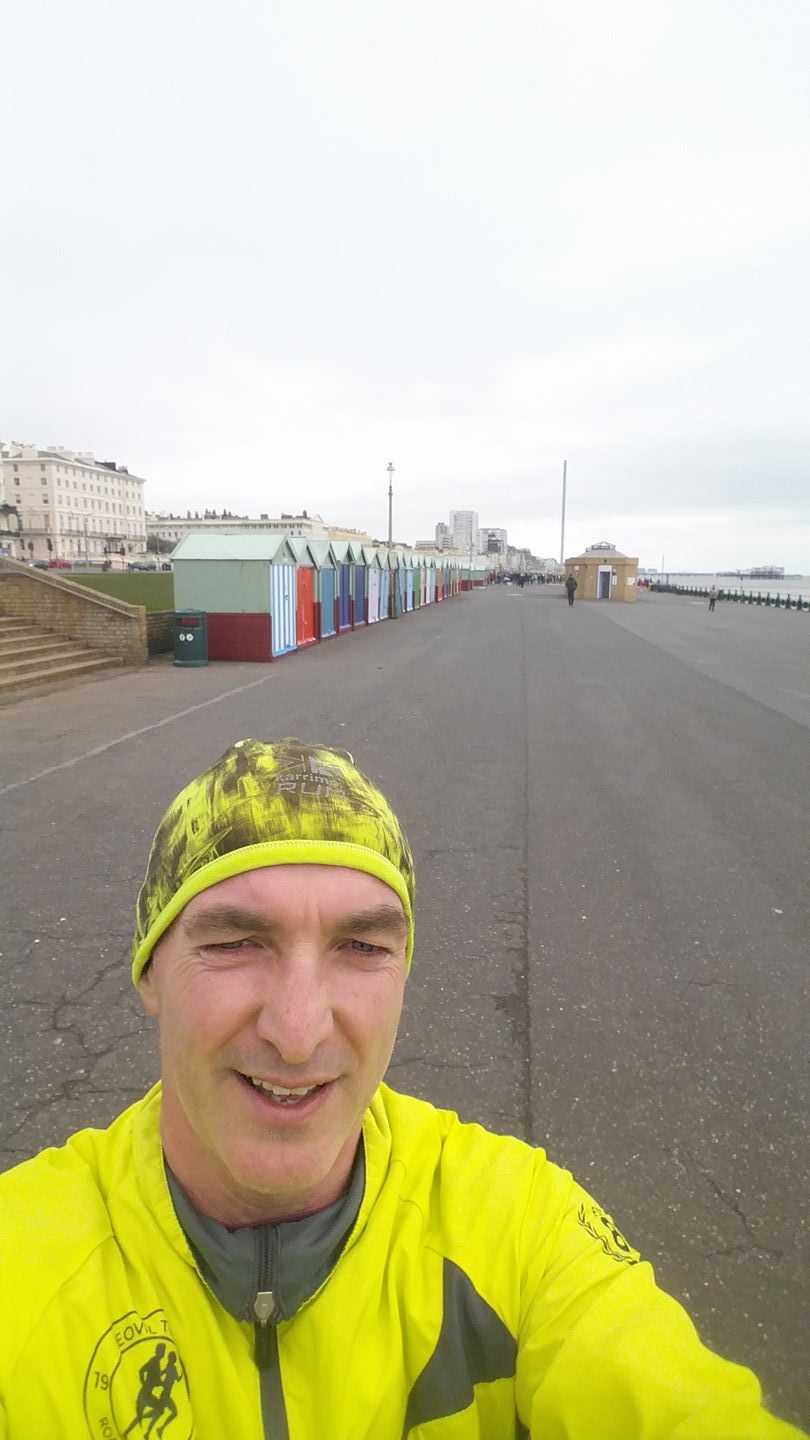 Did a very windy Brighton & Hove Promenade parkrun
Exmouth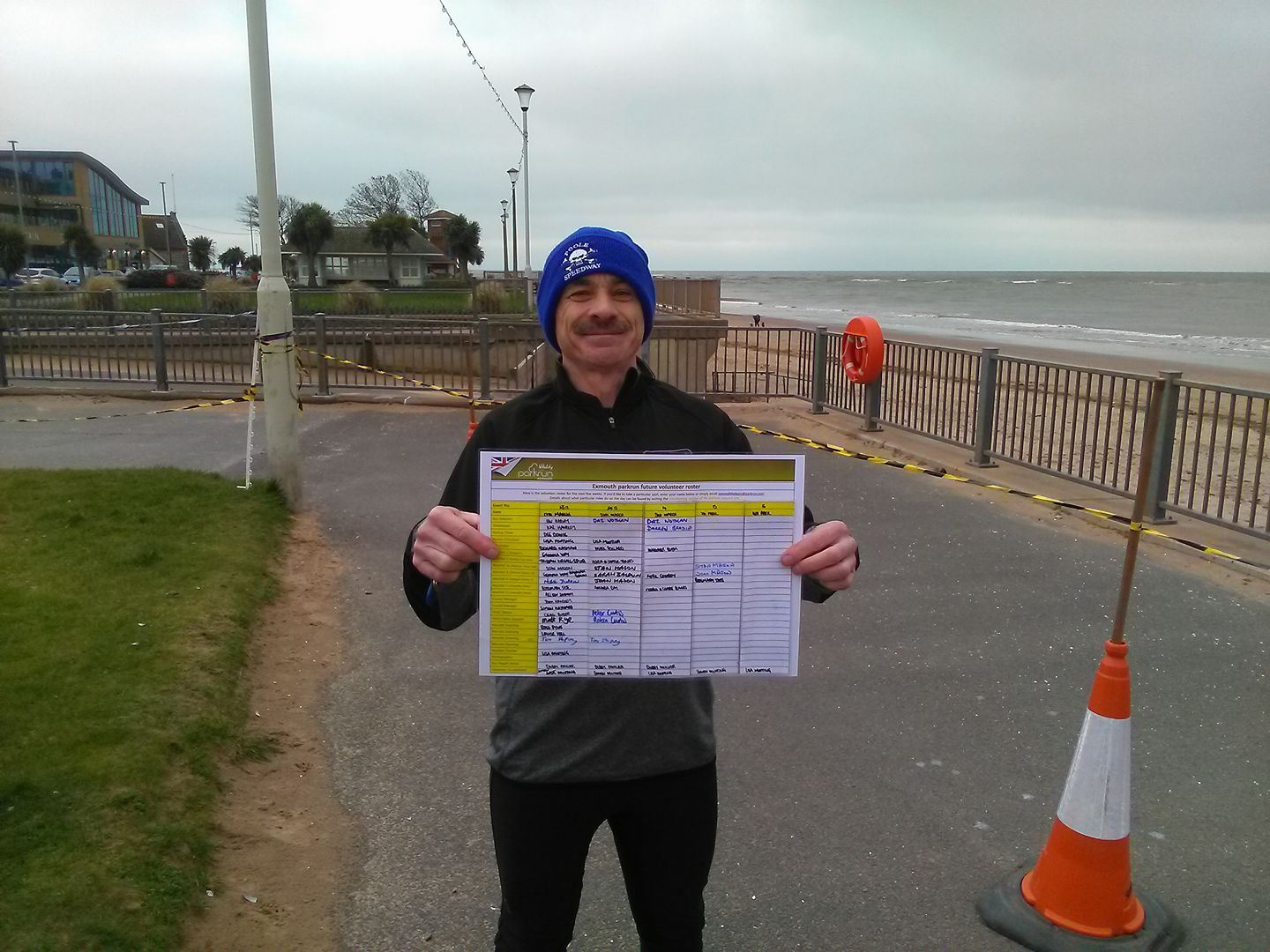 Not on the marshal list at a very cold windy Exmouth parkrun so had to run it.
Decided on a steady run after a hard enjoyable speed session on track last night.
Slingo Park Run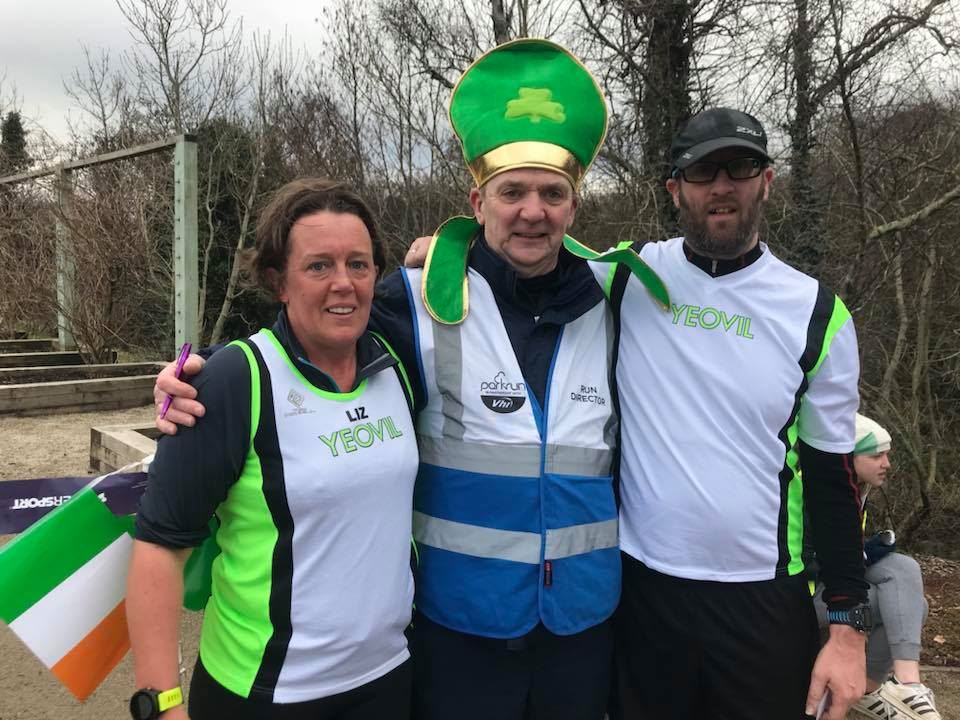 Happy St Patrick's day from a very cold and windy Irish Parkrun. Dave and I did the Sligo Parkrun today, a fantastic 2 loop run in great scenery around a paved path. We came in 26 and 27th (in just under 28 mins)of a small field of runners and even had our picture taken with the race director.
Results just in - I came 6th lady and first in my age category and Dave came 21st man and 5th in his age, with a PB for his 5km. We won't get excited though as there was only 57 runners.
Blandford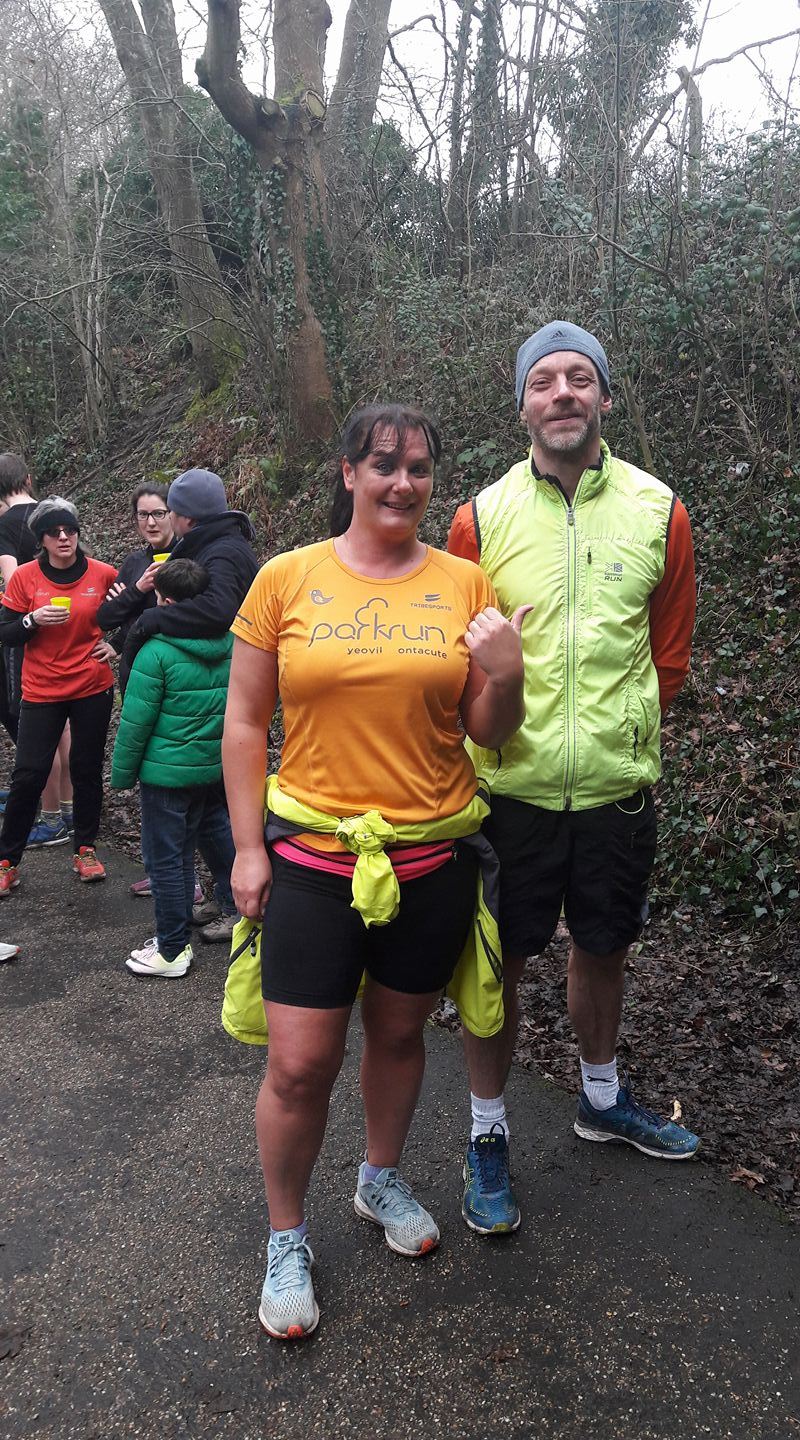 Blandford park run done in a bitter evil wind with flakes of the white stuff chucked for good measure. First time here for Steve Lye and he went and got a Parkrun PB
Weymouth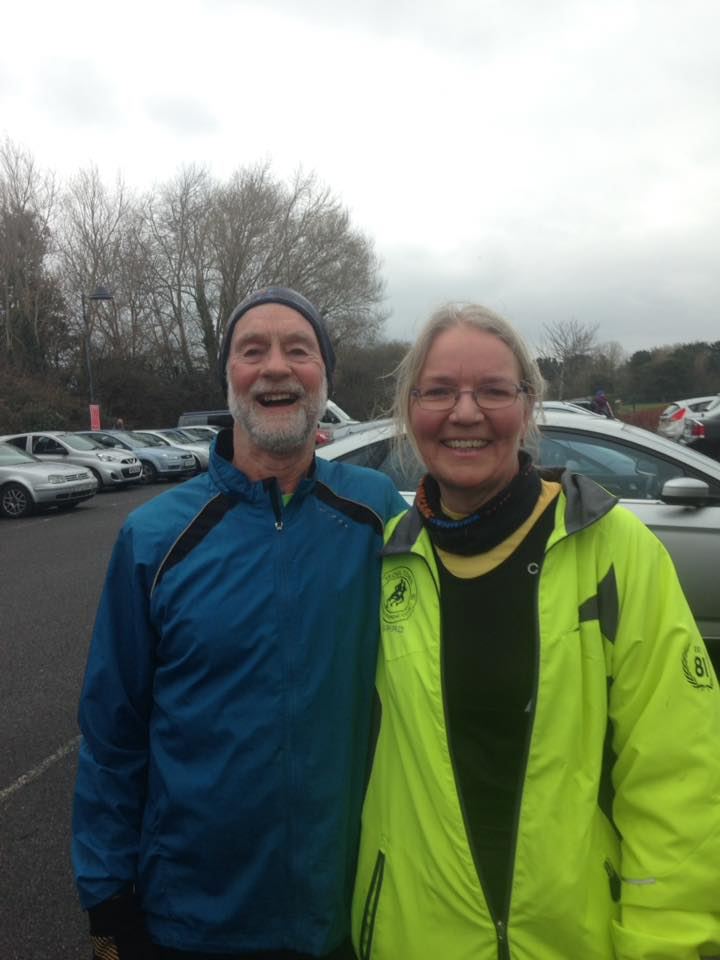 Thought I was the Lone Ranger at a windy Weymouth then Brian passed me on his way back to the finish!
Osterley Parkrun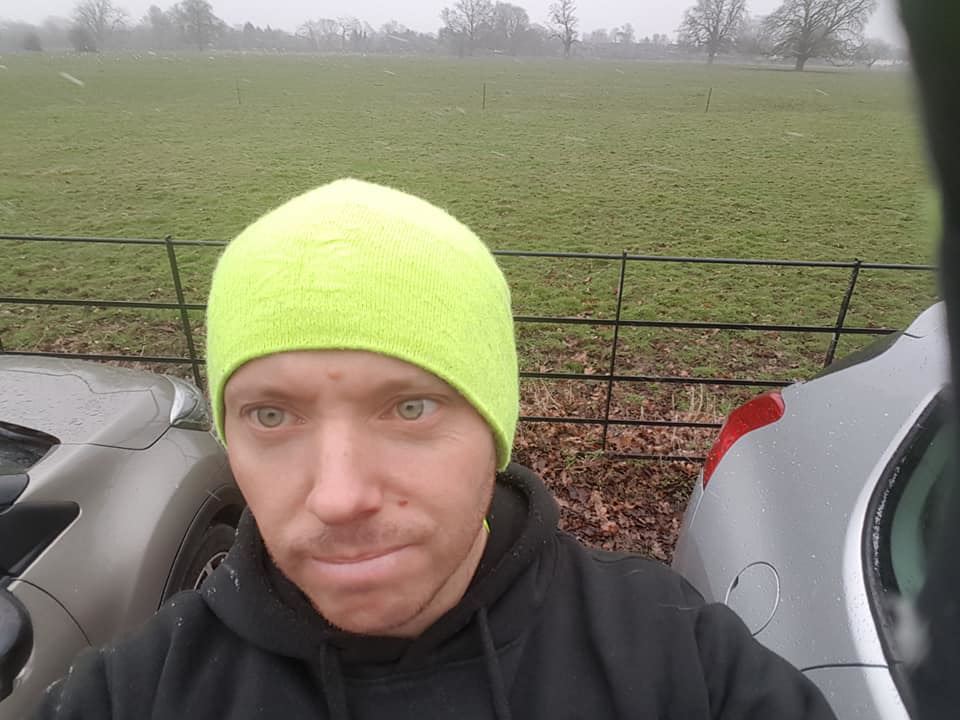 Street 5k
From Katie: YTRRC does Street 5k race 6 of 6. Well done Lesley Nesbitt on your age cat for tonight and the whole series. The rest of us placing high in our age cats
🙂
🏆 I'm feeling rather chuffed as I set out to get a 30 mins race time by the end of the series and achieved it
🙂 well done all.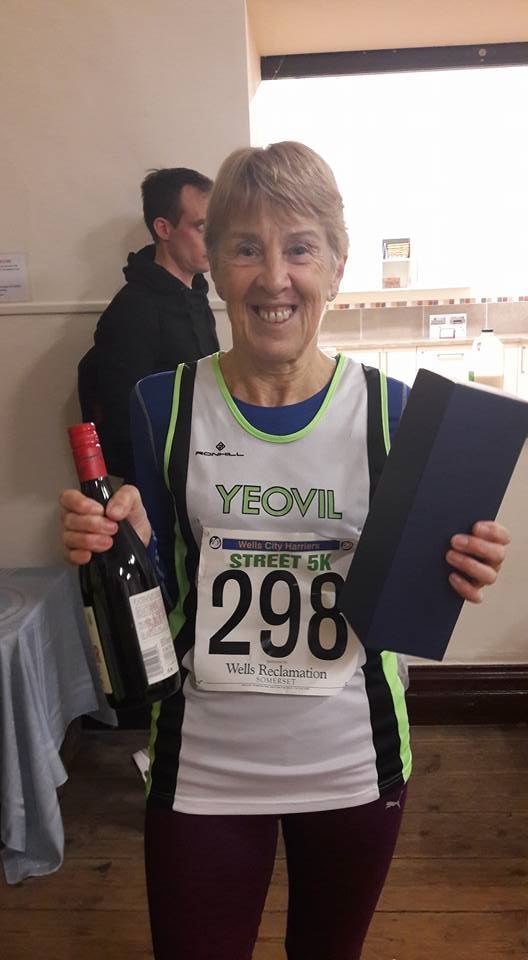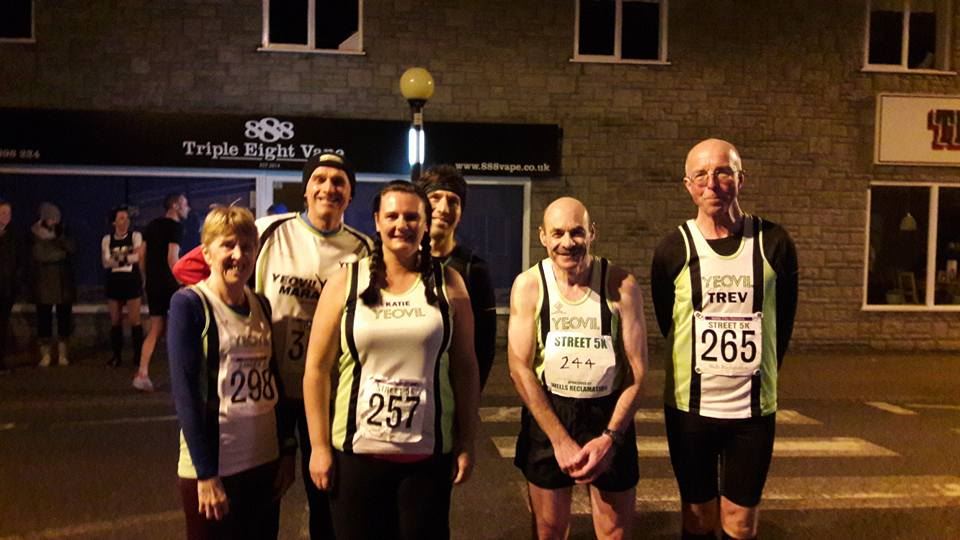 Marks Runs
PUB RUN – KINGSBURY EPISCOPI (15th March 2018)
J.C. led again tonight. We set off just in daylight and headed up to the Rusty Axe. The road was wet. We took the left turn and continued along the road out to New Cross. For some reason the turning on the left to East Lambrook was closed off. We continued to run through West Lambrook then turned left. This road took us past Compton Durville. The second left turn took us up Compton Hill and into South Petherton. We ran into the village, turned left and continued to run past the hospital on the right. At the bottom of Pitway Hill we turned left. The road had a covering of water. We slogged up the lane and came to East Lambrook. Unfortunately, an old thatched house was in ruins next to a second road closure. There had obviously been a fire, and the old house appeared to be in the process of being demolished. Sad to think it had stood there for many years. We turned right, then left, and ran through Southay. We turned right and ran along a narrow muddy track which was Stockditch Road. It came out on a road which took us a hundred yards or so back to the pub. Thanks J.C. and all for a quick paced run of just over 7 miles.
Released On 18th Mar 2018