Happy Birthday Rod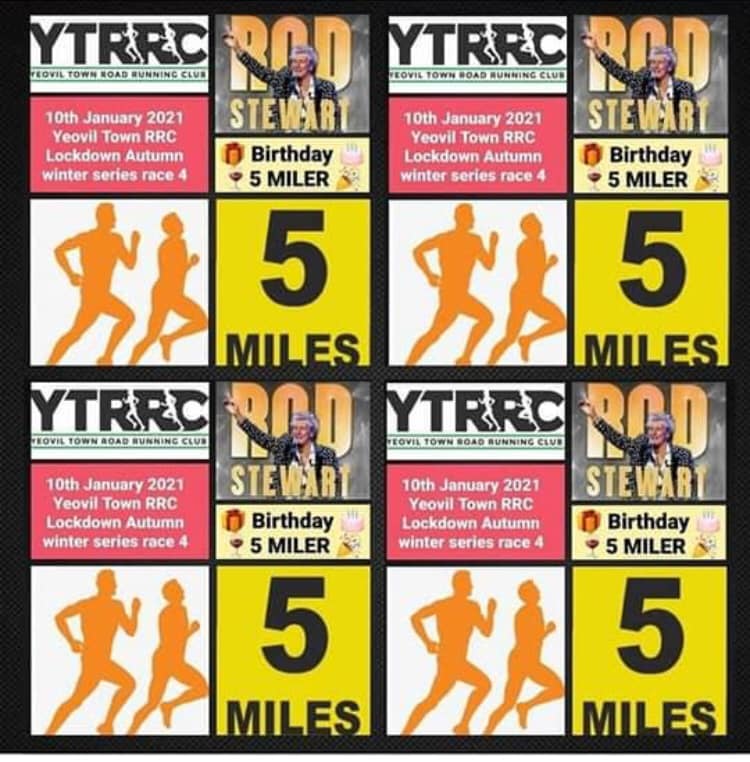 Rod's Birthday 5 miler
Another one of Kev's challenges and this weekend was a 5 miler.
From Sam: Rod Stewart's birthday 5 mile challenge complete! Only tartan I have that fits still carrying too many mince pies for my tartan skirt .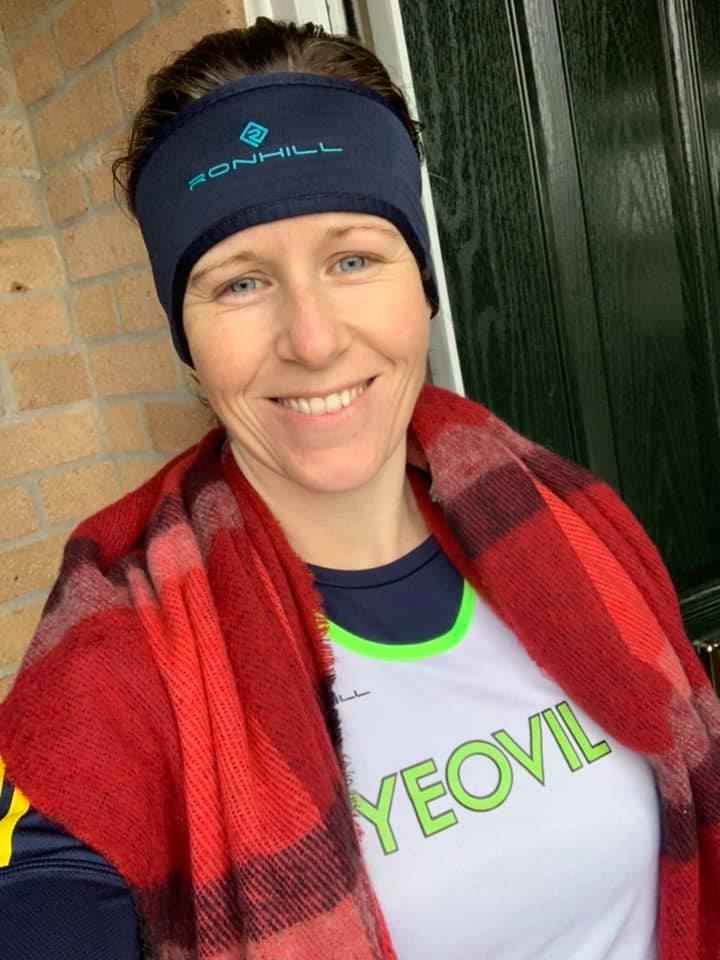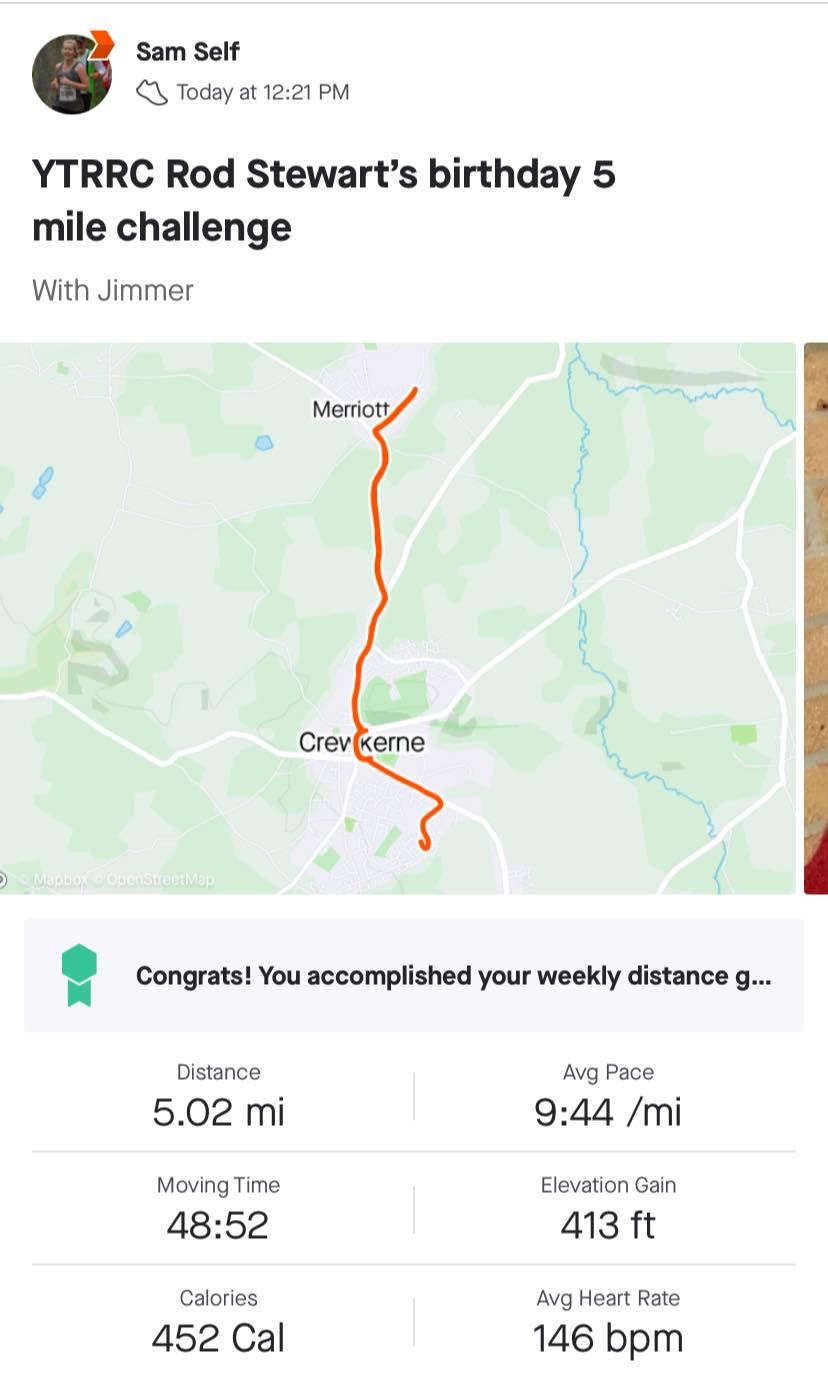 From Paul: YTRRC 5 Mile Challenge (Rod Stewart Birthday)Good excuse for a nice local blast around the village. Tried to dig out the blond wig out the loft but had to settle for some natural grey hair Thanks Kevin Doherty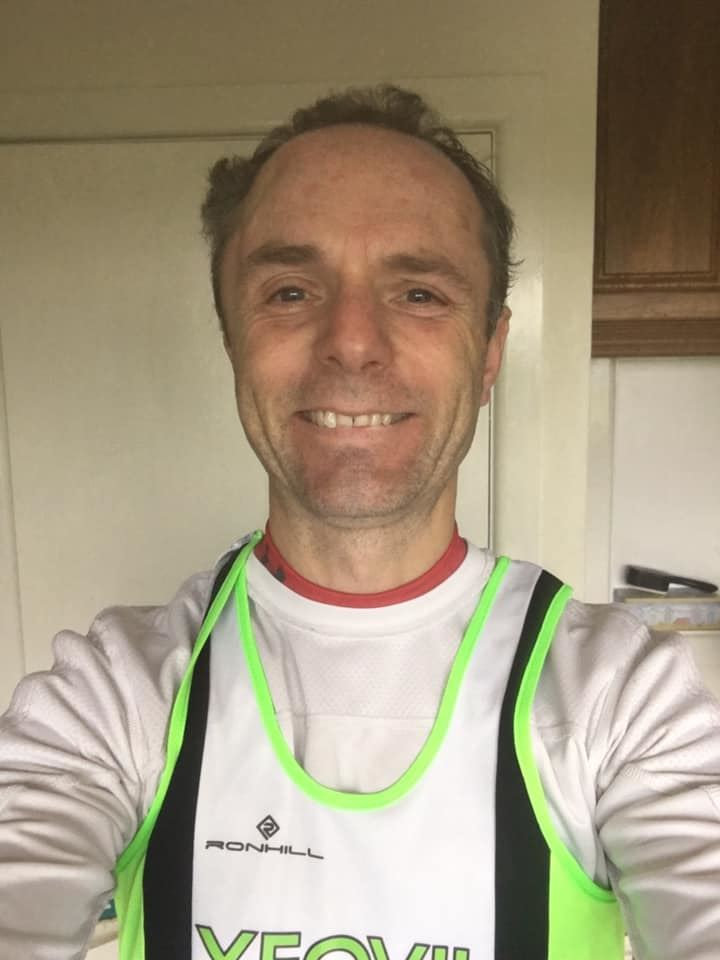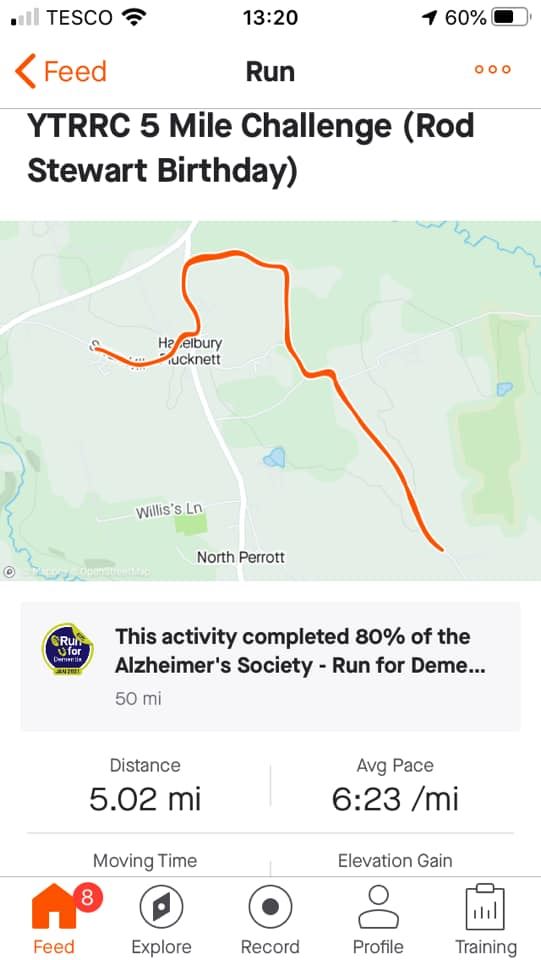 From Jeff: As its Rod's birthday I guess I can wear a skirt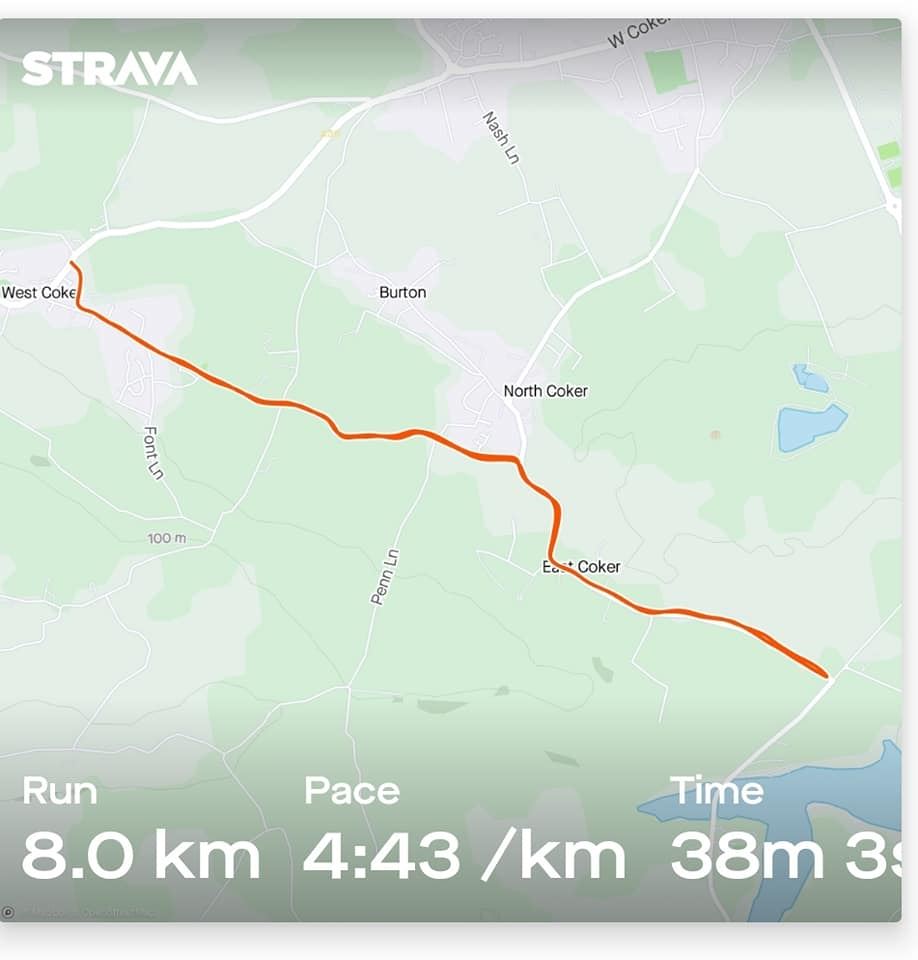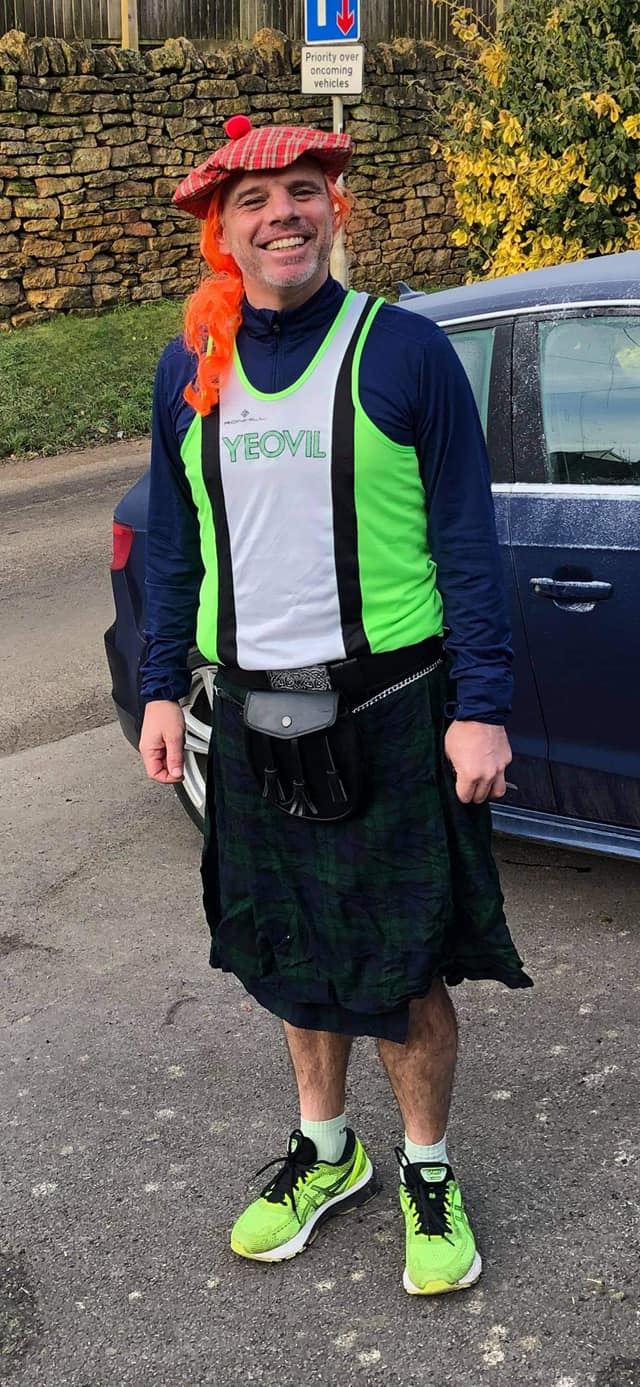 From Dave: Rod Stuart's 5 miles all done, thank you Kevin Doherty for keeping us going with these virtual challenges.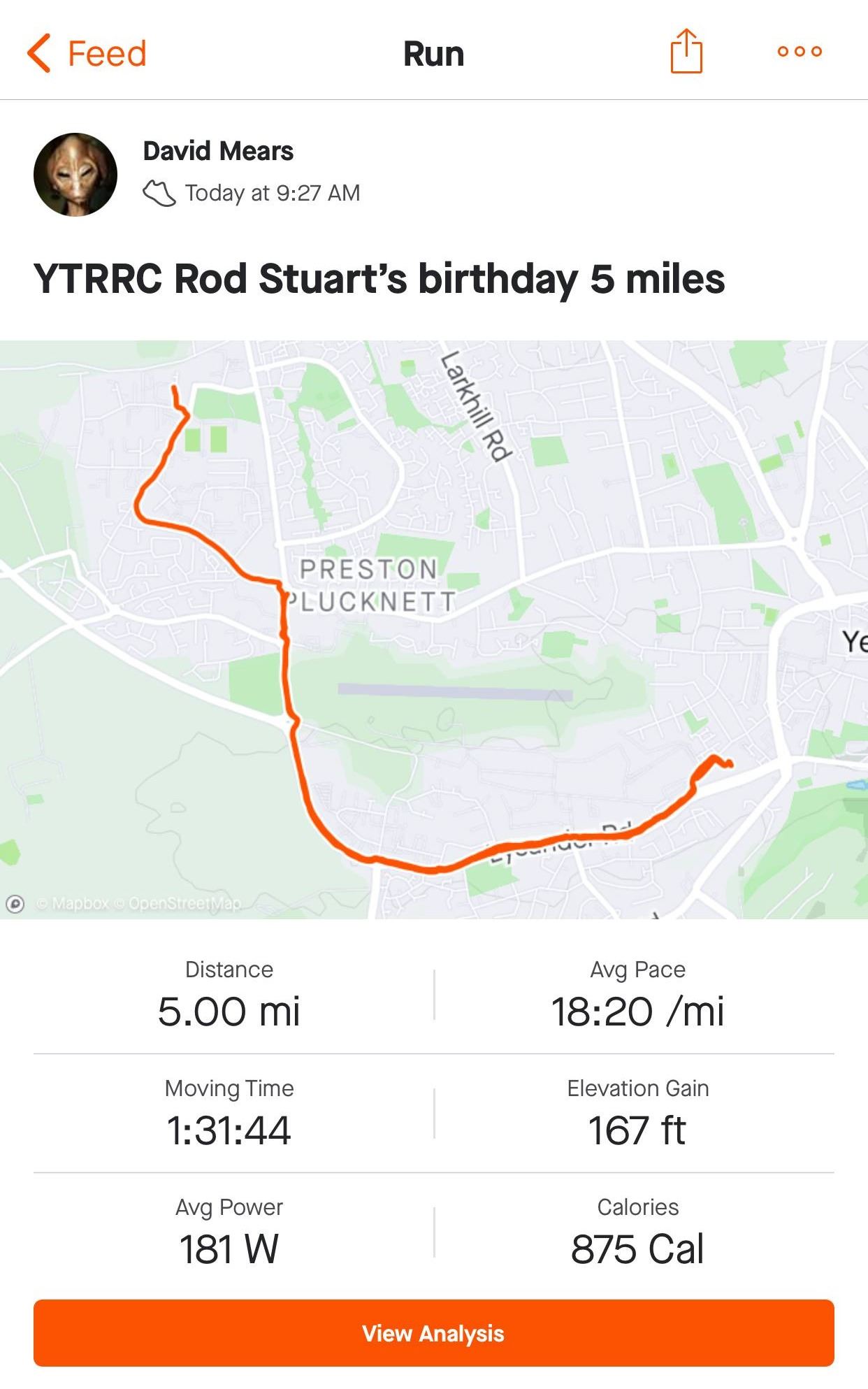 From Katie: 5 mile done for Rods Birthday. met up for a social distance plod with Richard Dodge. lovely to get out and have company. Who doesn't love wearing their tartan PJ's round the grounds of a stately home.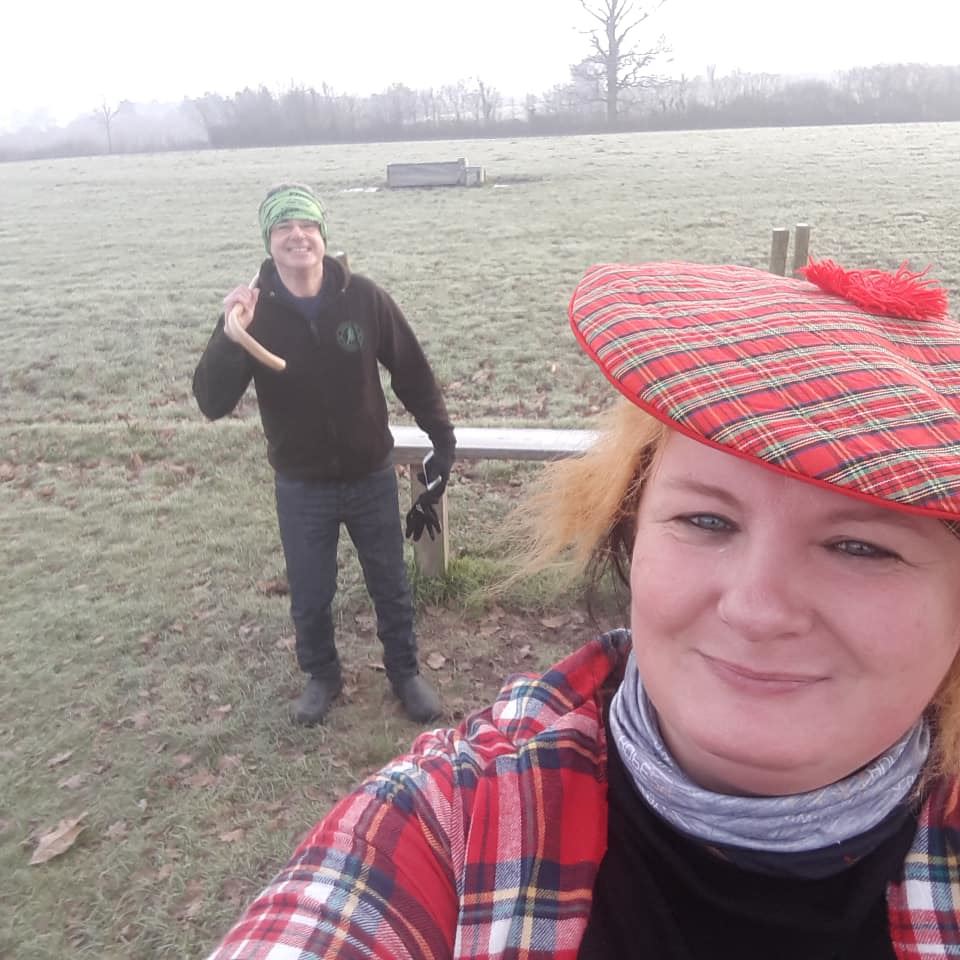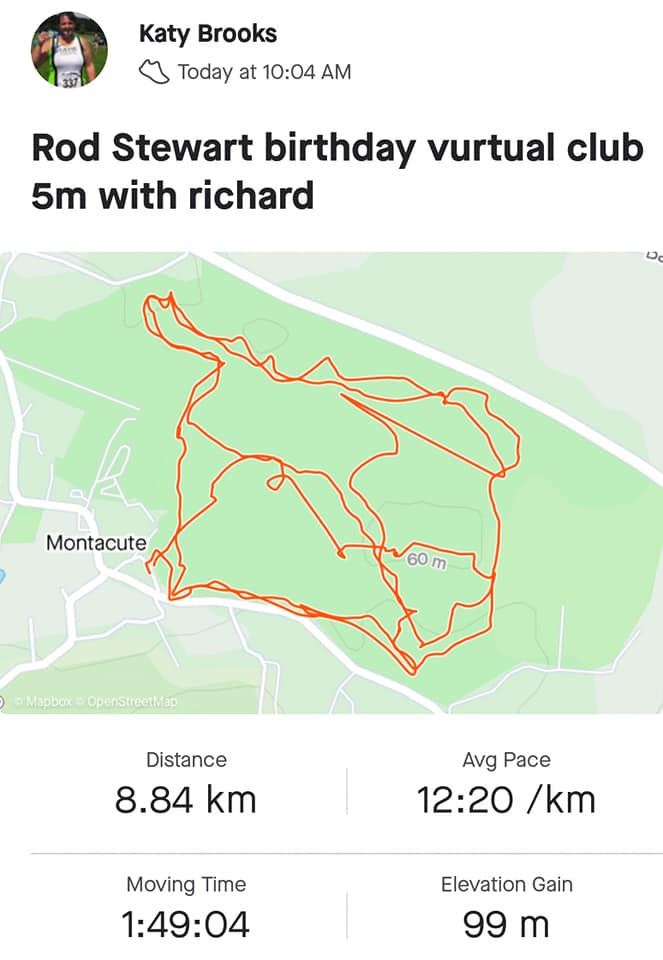 From Tina: Lovely sunny crisp morning for the Rod Stewart 5 miler, accompanied as ever by my sidekick Lesley Mathews.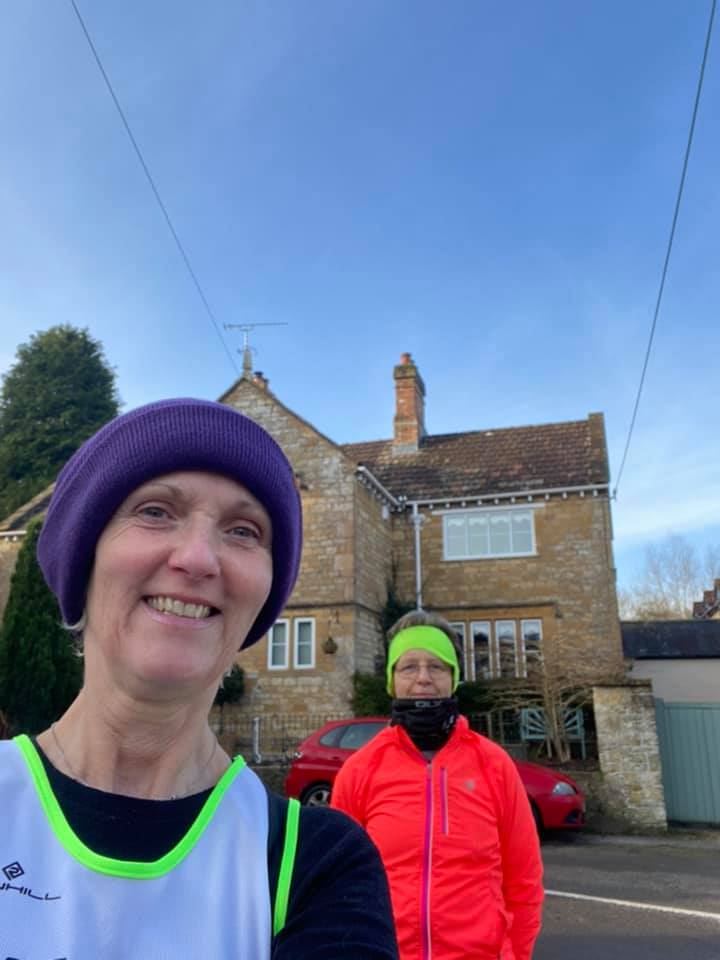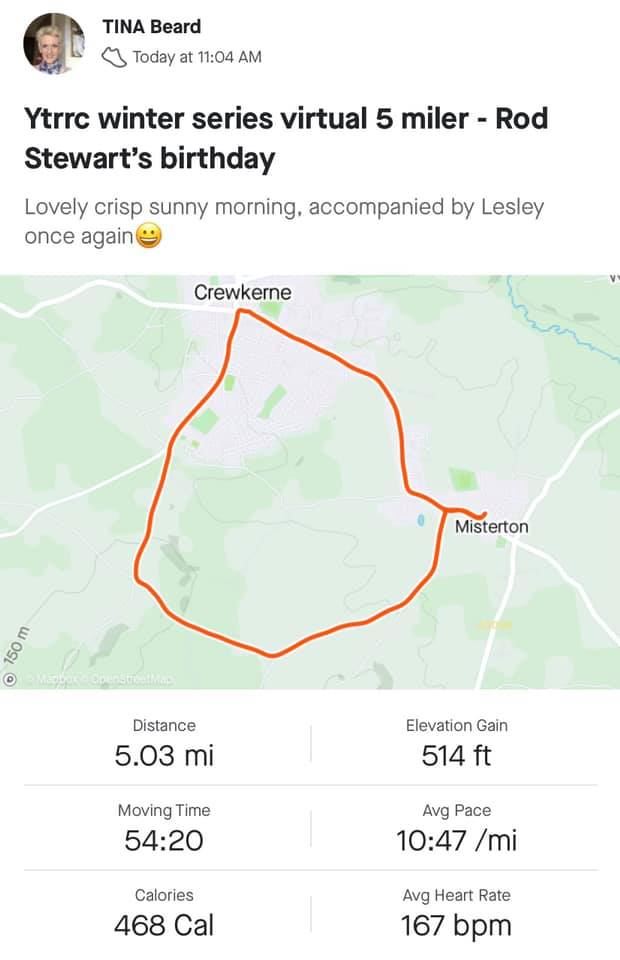 From Claire: Thanks for the 5 mile challenge Kevin Doherty ...only thing I could think of as there is no tartan in this house is my son's middle name..."Stuart" hence the photo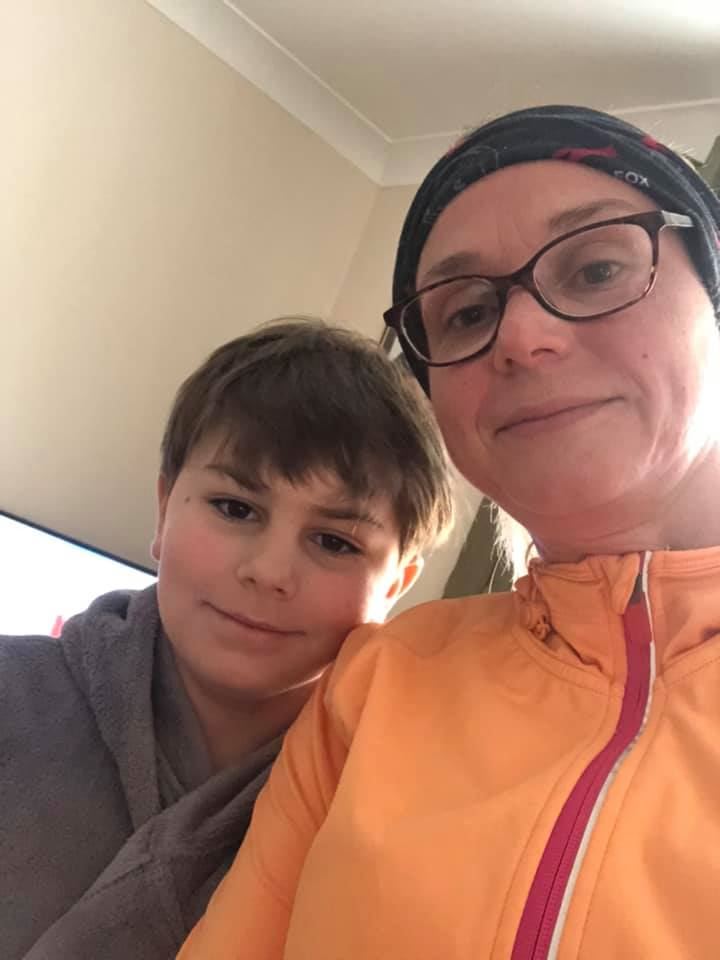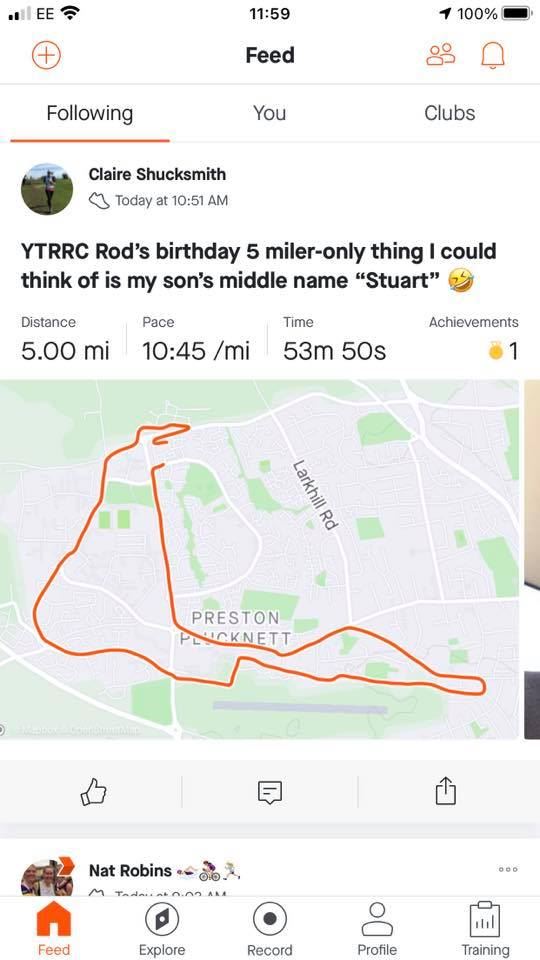 From Sam: Solo local 5 mile run complete, thanks for the challenge Kevin Doherty ... These do motivate me to run South West Coast Path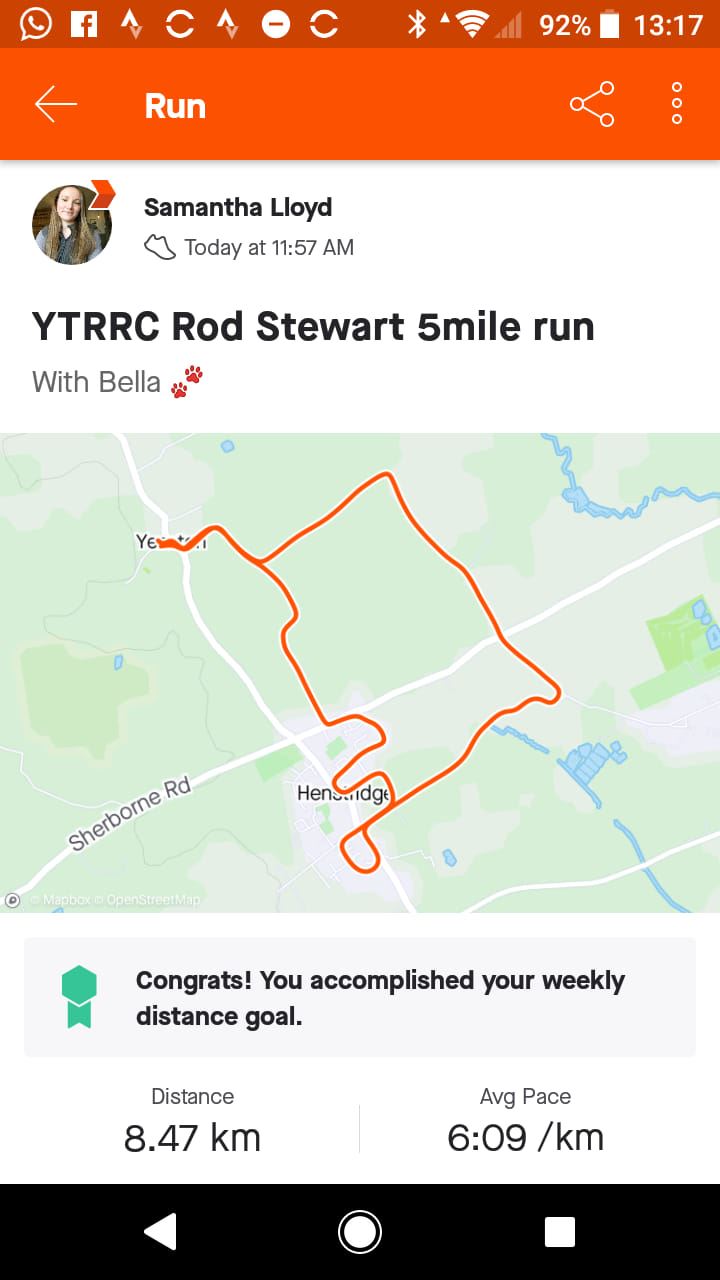 From Matt: Rod Stewart 5 miler + a bit for SWCP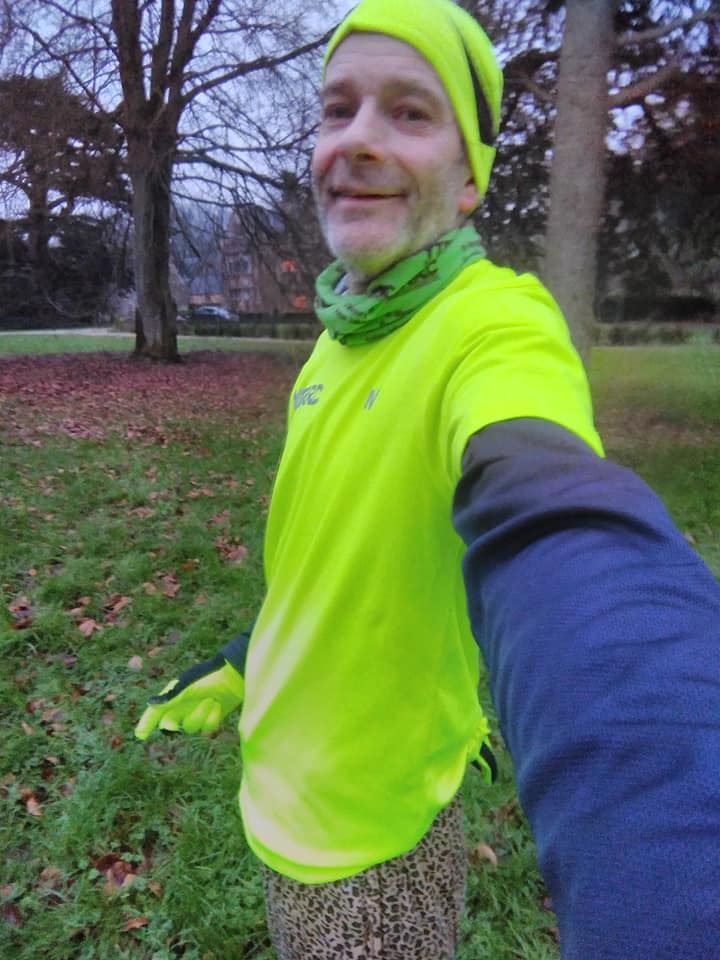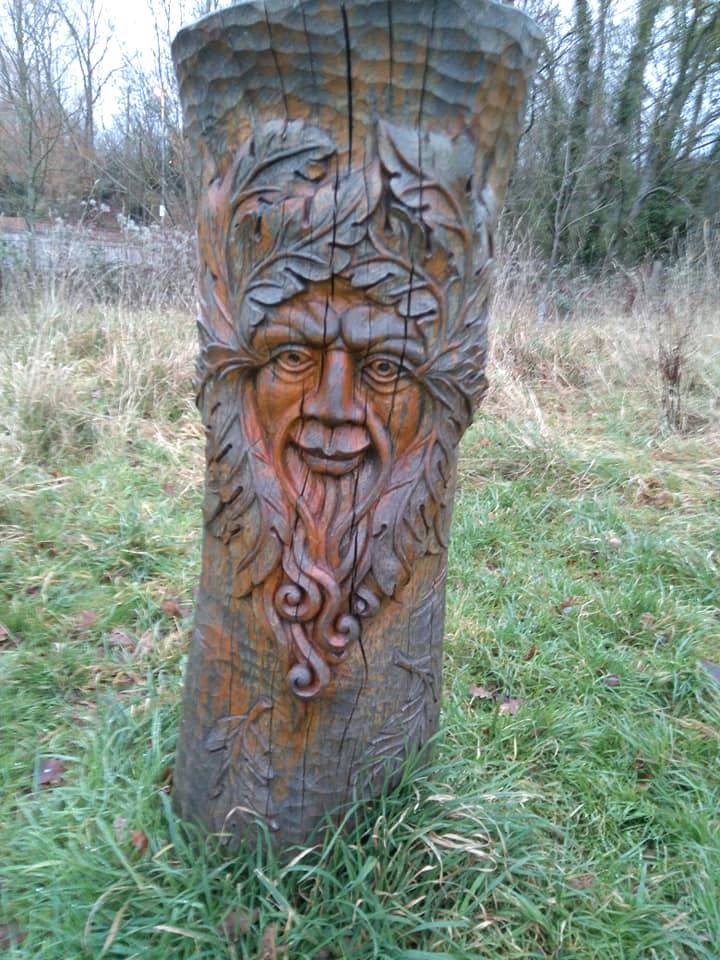 From Mel Cox: Rod Stewart 5 miler with Sandra Levett thanks Kevin Doherty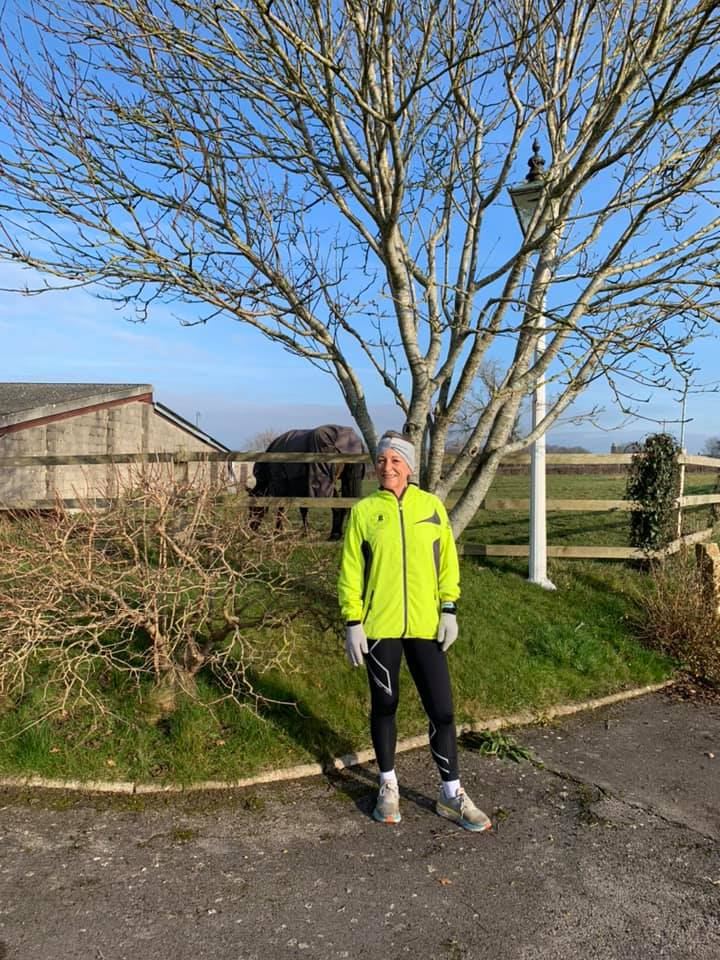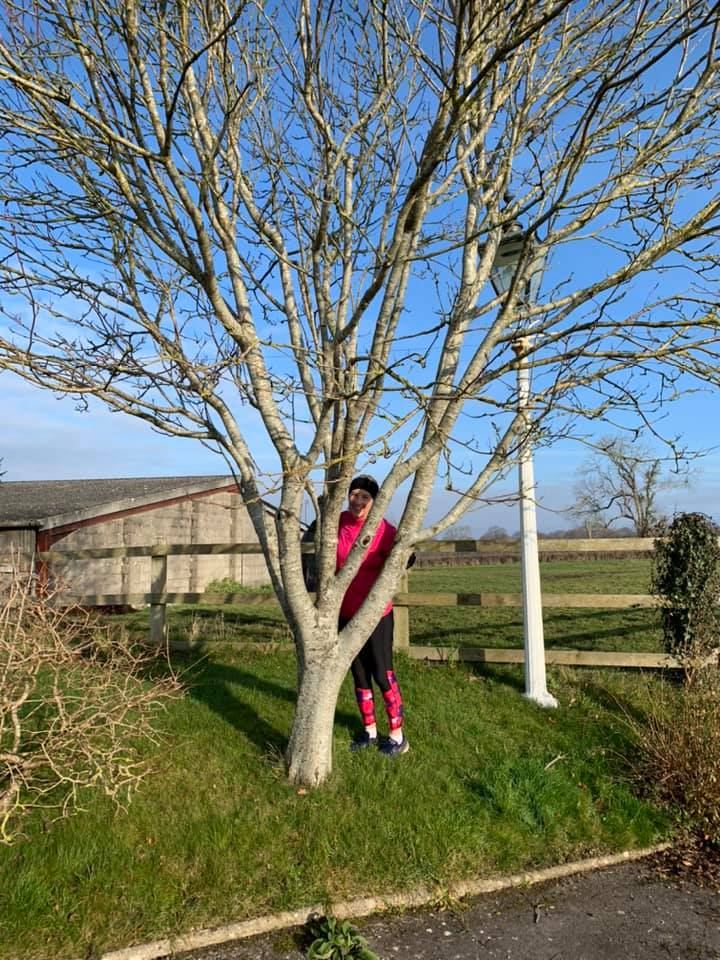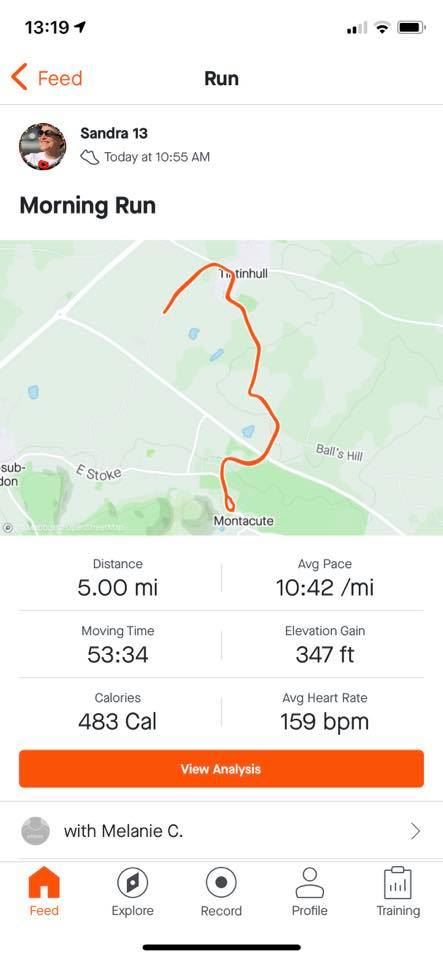 From Helen: Rod Stewart's Birthday Virtual 5 miler complete... Thanks for the motivation to 'race' Kevin, that was quick for me currently Had no Tartan so stole mum's pic.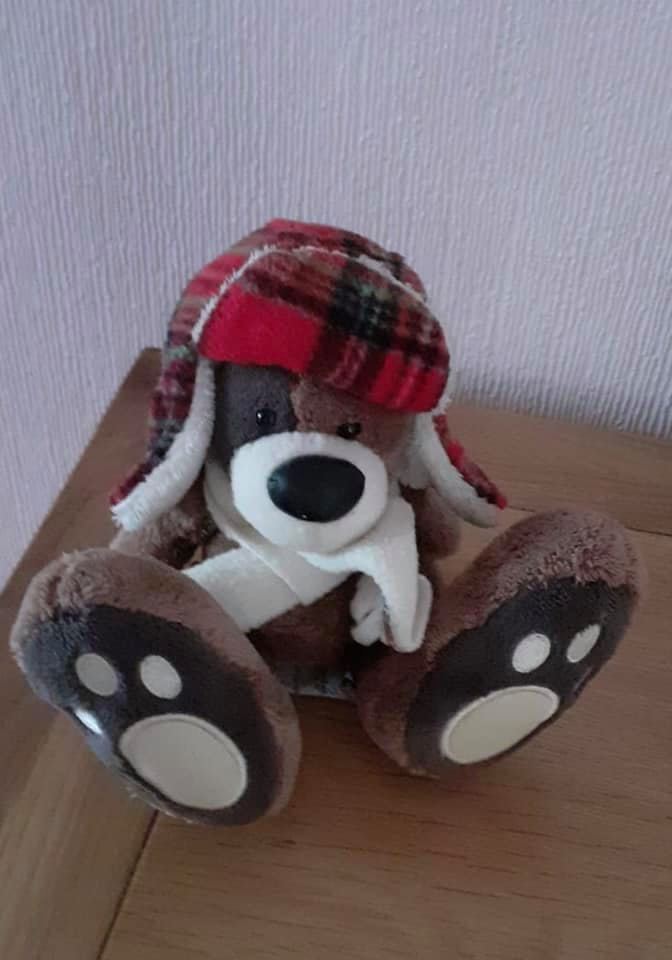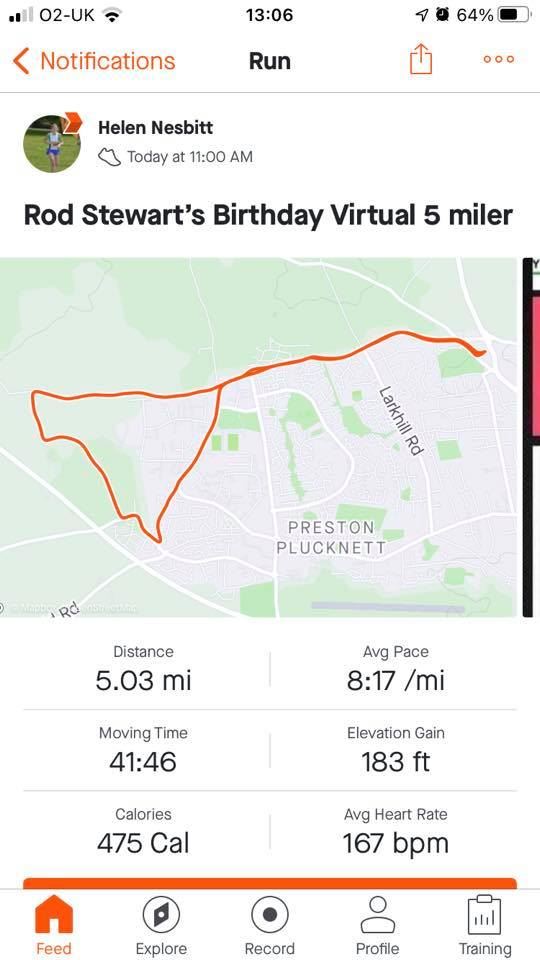 From Jo and Linda: Happy Birthday Rod Stewart from Linda Membury & I. Thanks Kevin Doherty for giving us an excuse to have a giggle & a run. We did a little more than 5 for our SWCP & LEJOG. Also thanks to Triss Samuel for getting out of bed & doing the technical stuff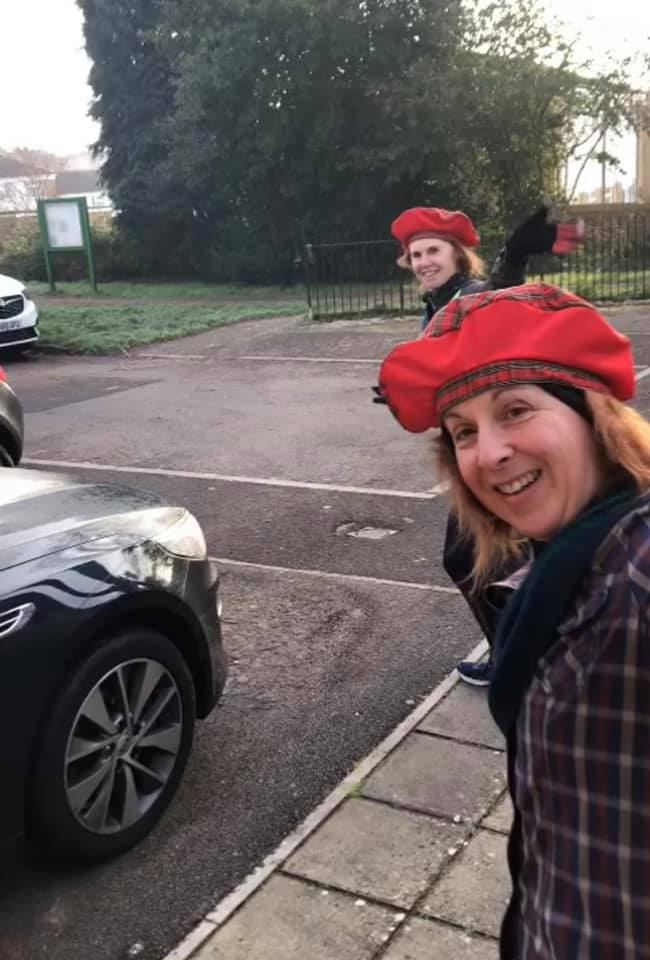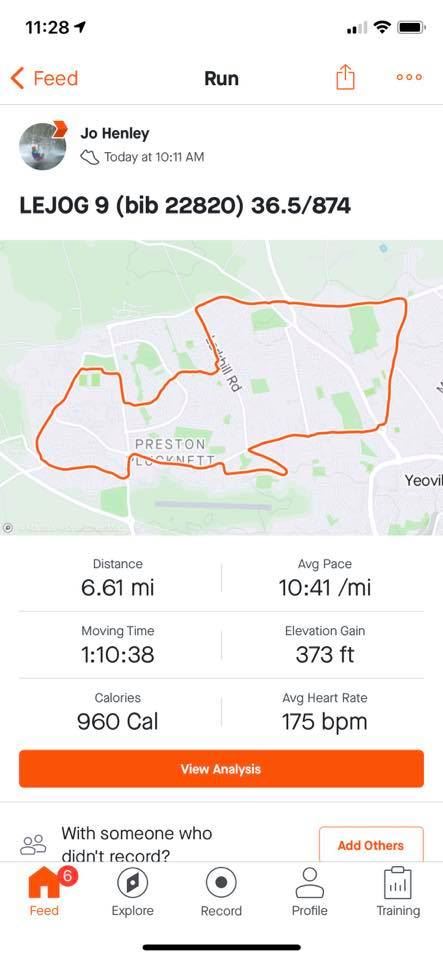 From Anita and Charles: YTRRC Virtual 5mile run in honour of Rod Stewart's birthday. Teamed up with Charles who rustle up some tartan to wear, I failed which is shocking as I'm half Scottish. Saw a few other YTRRC runners on the quest as well. I was struggling after yesterday's outing but Charles was zipping up the hills and suggested adding in Watercombe Heights and Forest Hill just for extra fun! Added an extra mile, although Charles's watch was playing up again so he might only record 5 miles.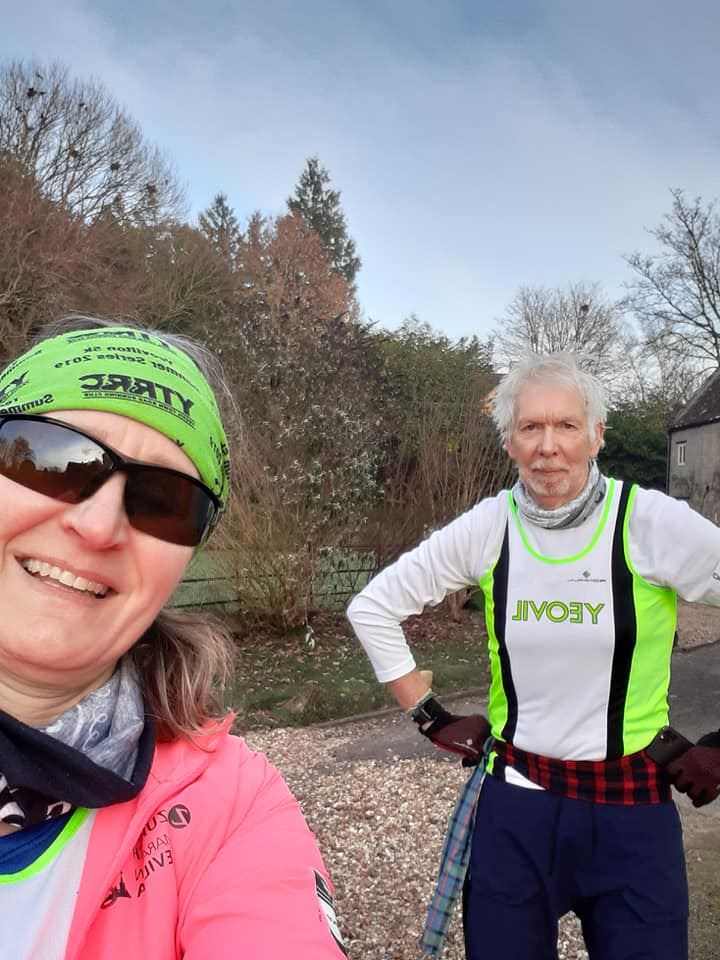 From Charles: Kevin Doherty all done with the Amazing Anita Farquhar Rufus . Bottled out of wearing leopard print tights . Gelled what little hair I have though! Oh ! And found Tartan ! Ps! I came back with clean trainers ! I know !!!!
From Andy: YTRRC 5 mile run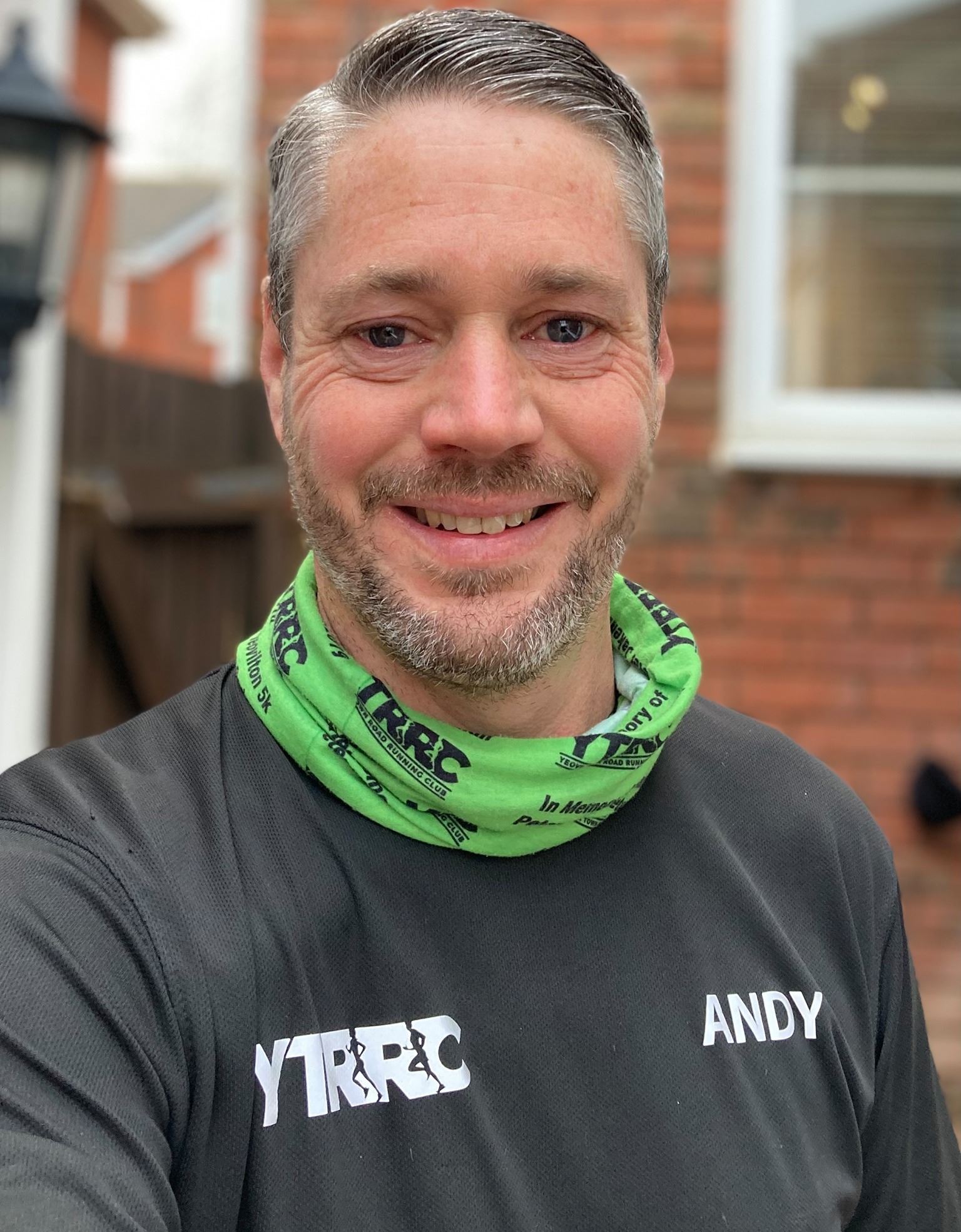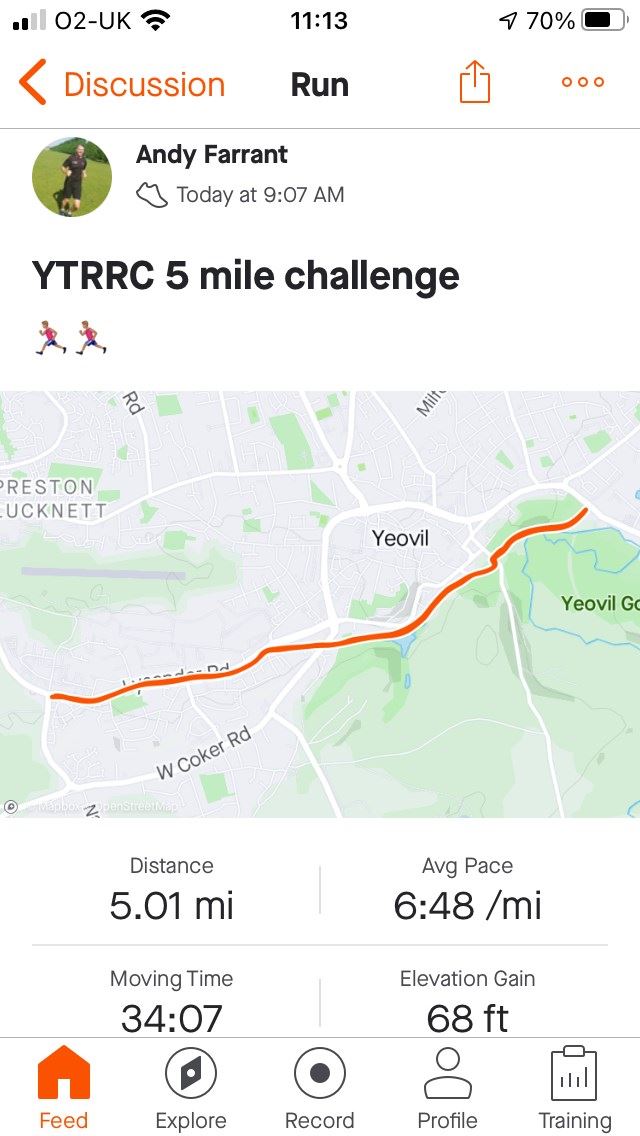 From Rob: 5 miles for Rod Stewarts birthday complete. A little bit more for cool down and getting lost in a field with no way out . Thanks again Kevin Doherty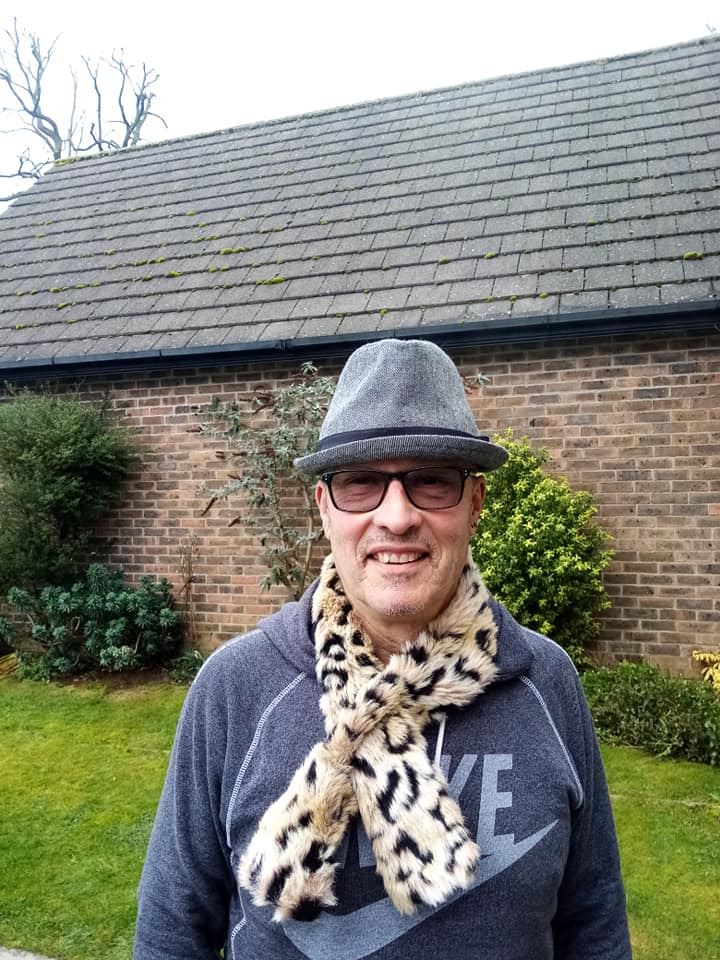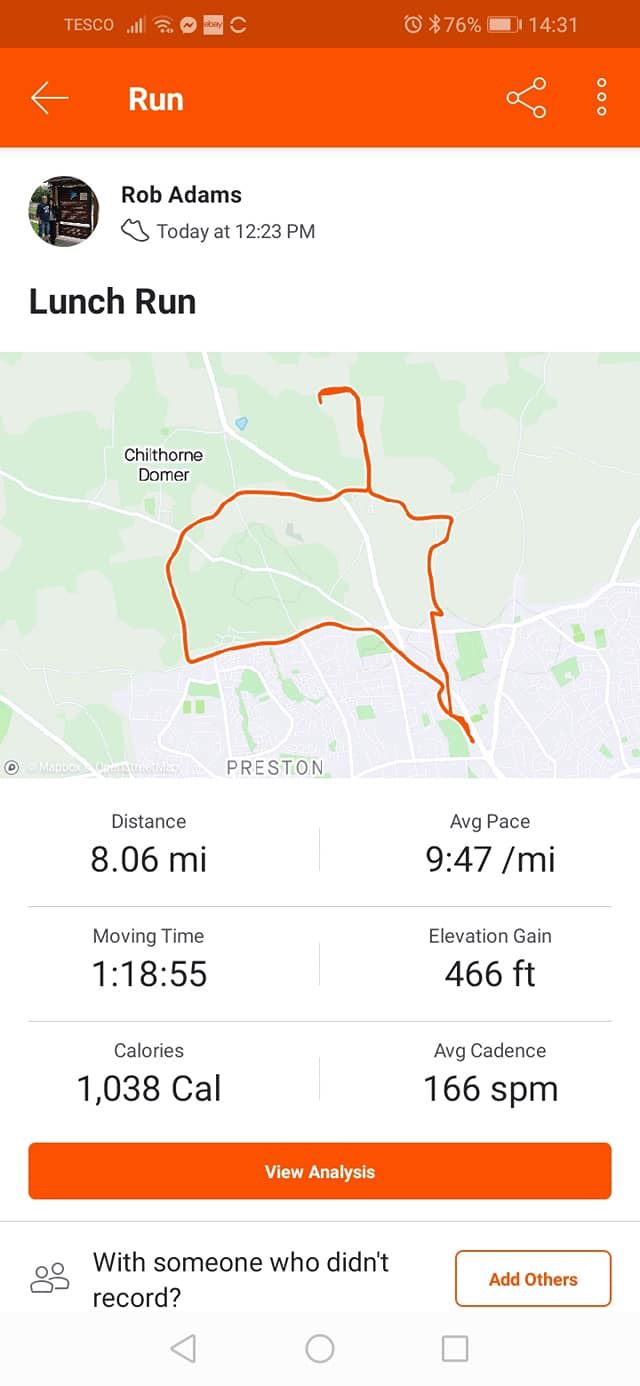 From Paul: Thanks Kevin Doherty for the YTRRC 5 mile challenge.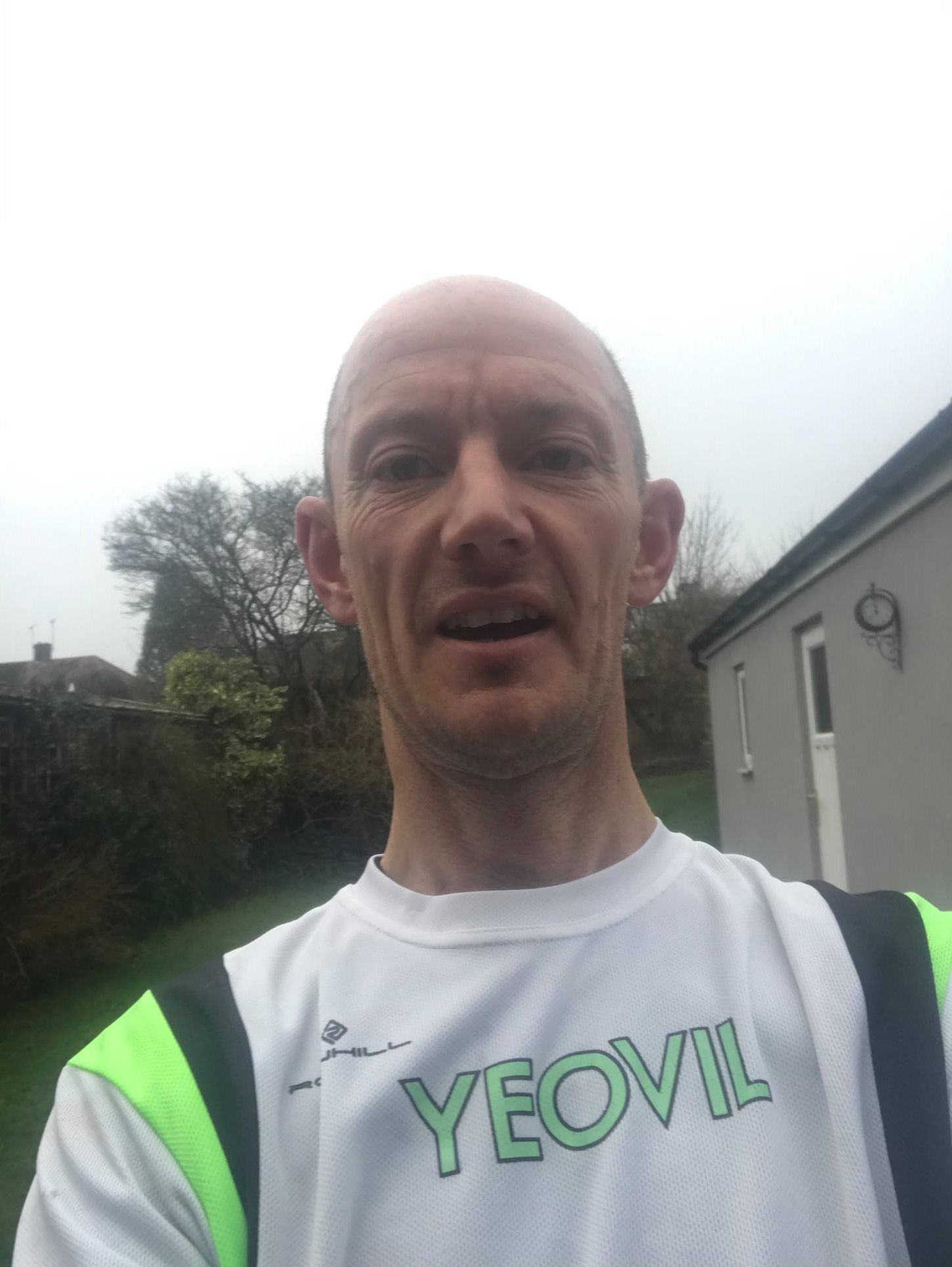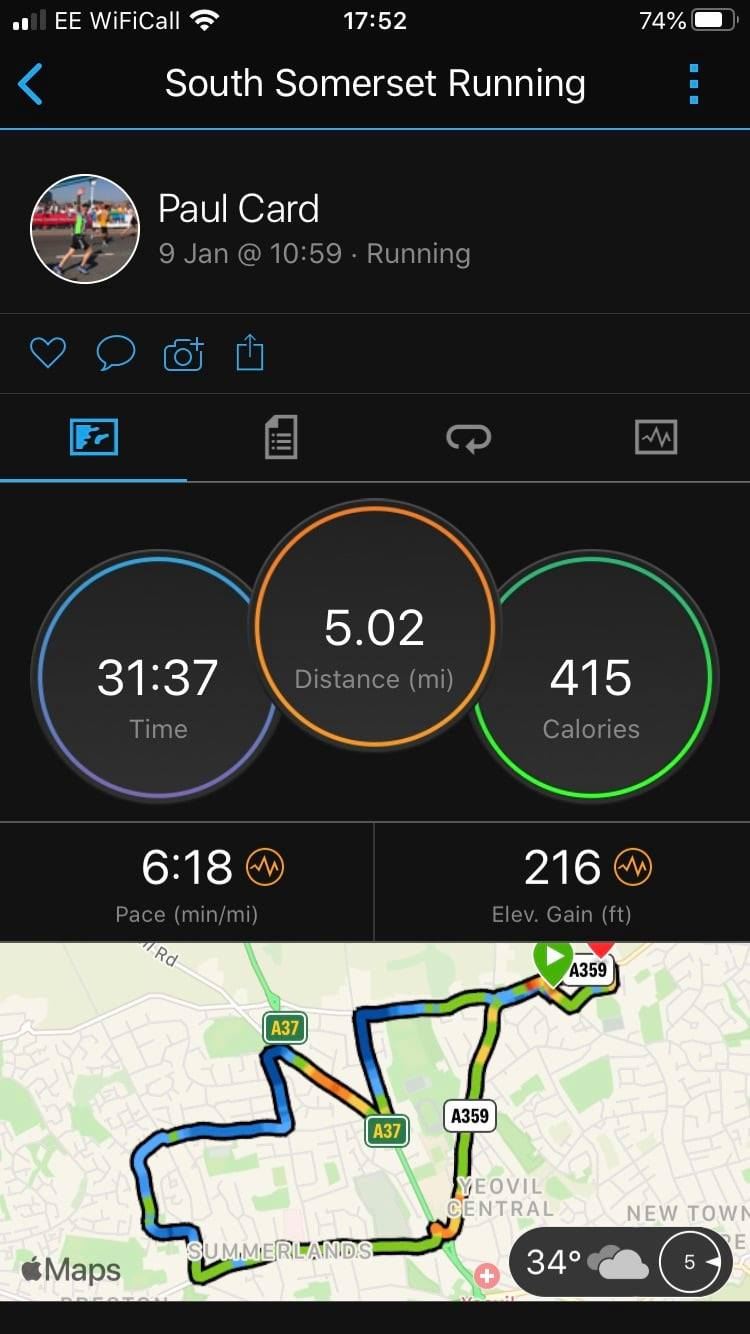 From Jon: Thanks Kevin for the motivation. Well done to everyone else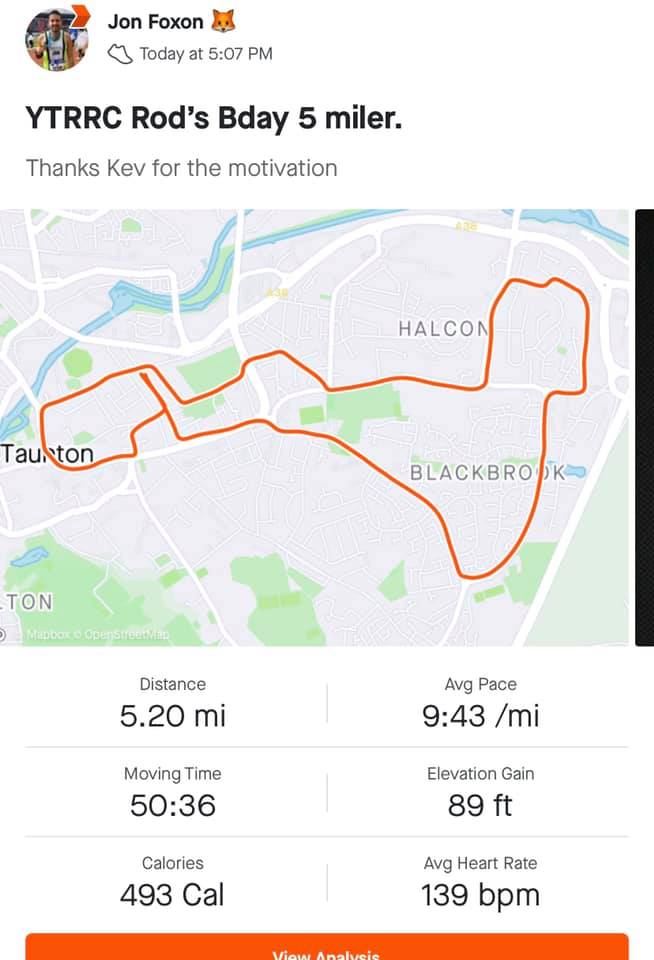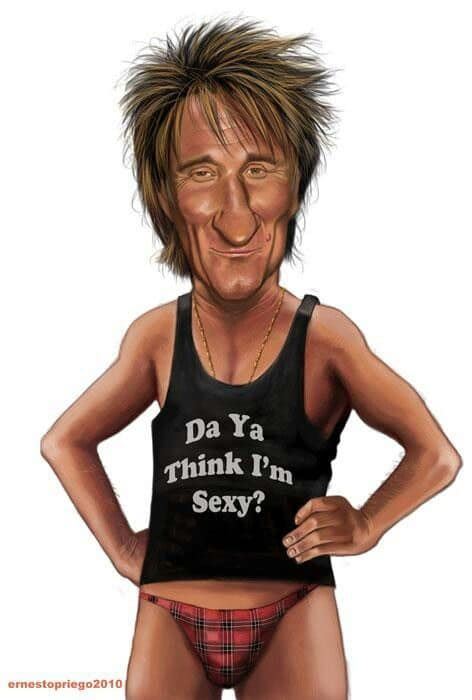 From Shaun: A little 'Do ya think I'm Sexy' Trail run in honour of the great Mr Stewart!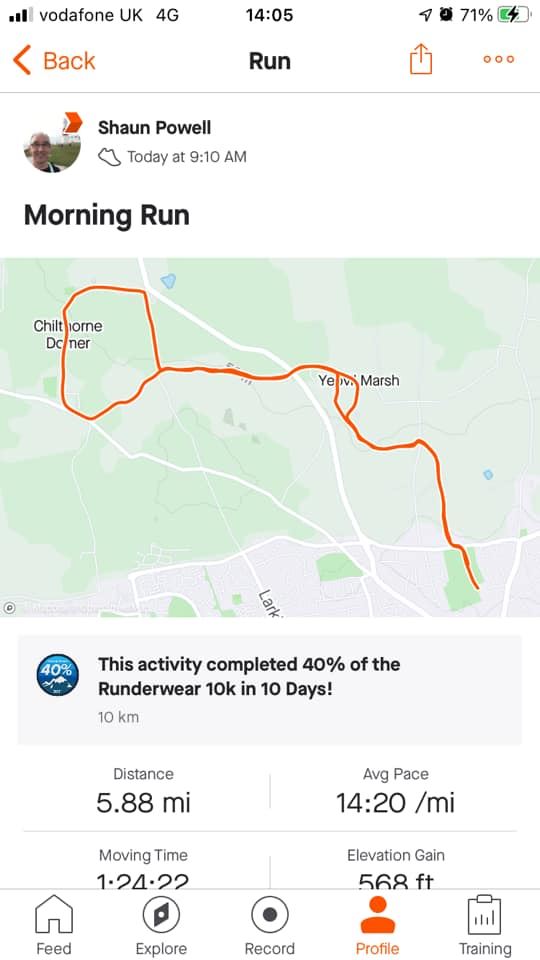 From Rachael: YTRRC 5 miler for Rods Birthday, accompanied by Rod and The London Philharmonic Orchestra in my ear Thank you Kevin Doherty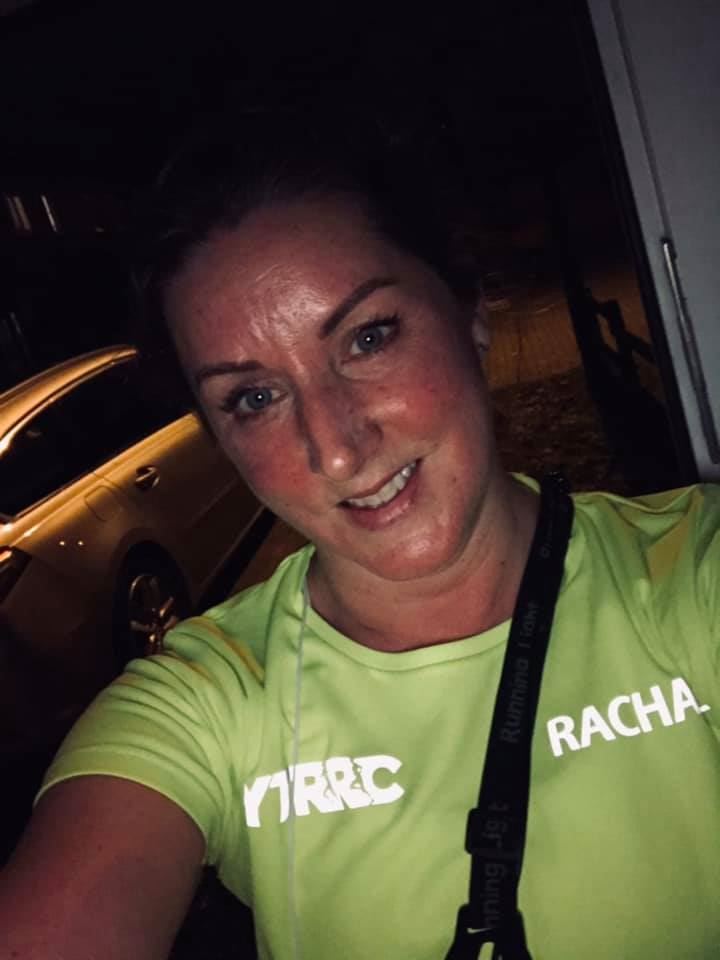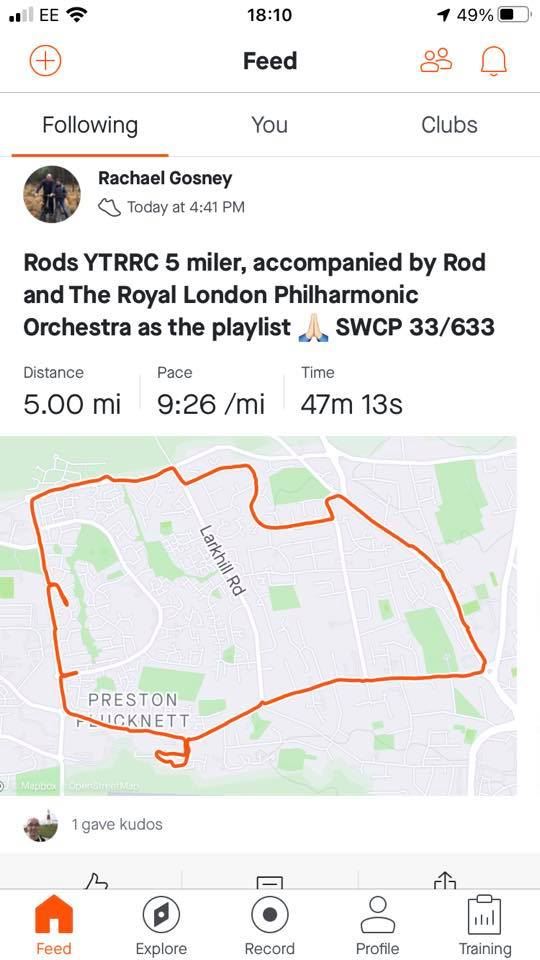 From Edward: Rod the Mod. YTRRC 5 miler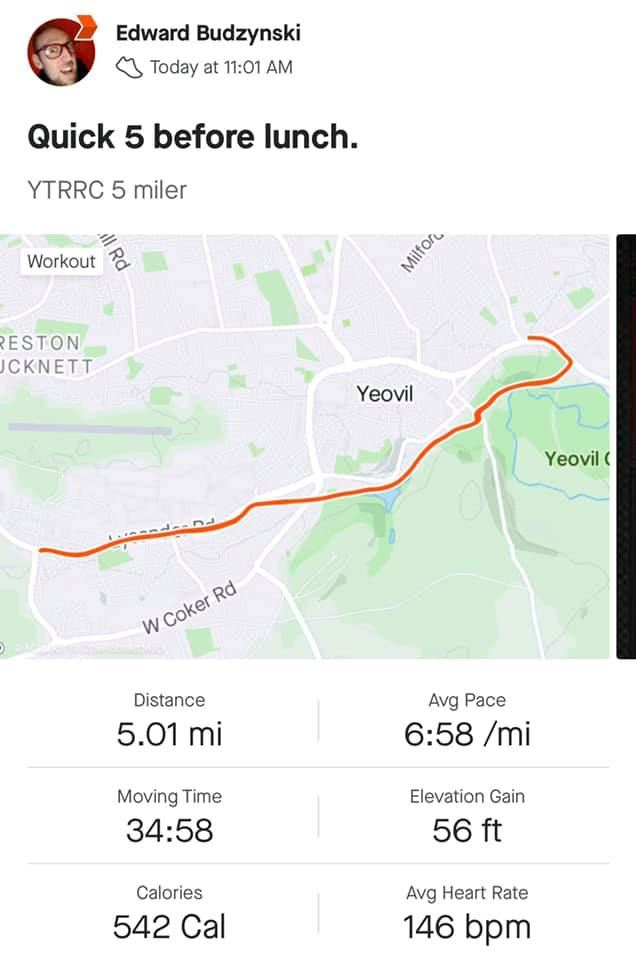 From Mags: Nice and easy Rod's birthday run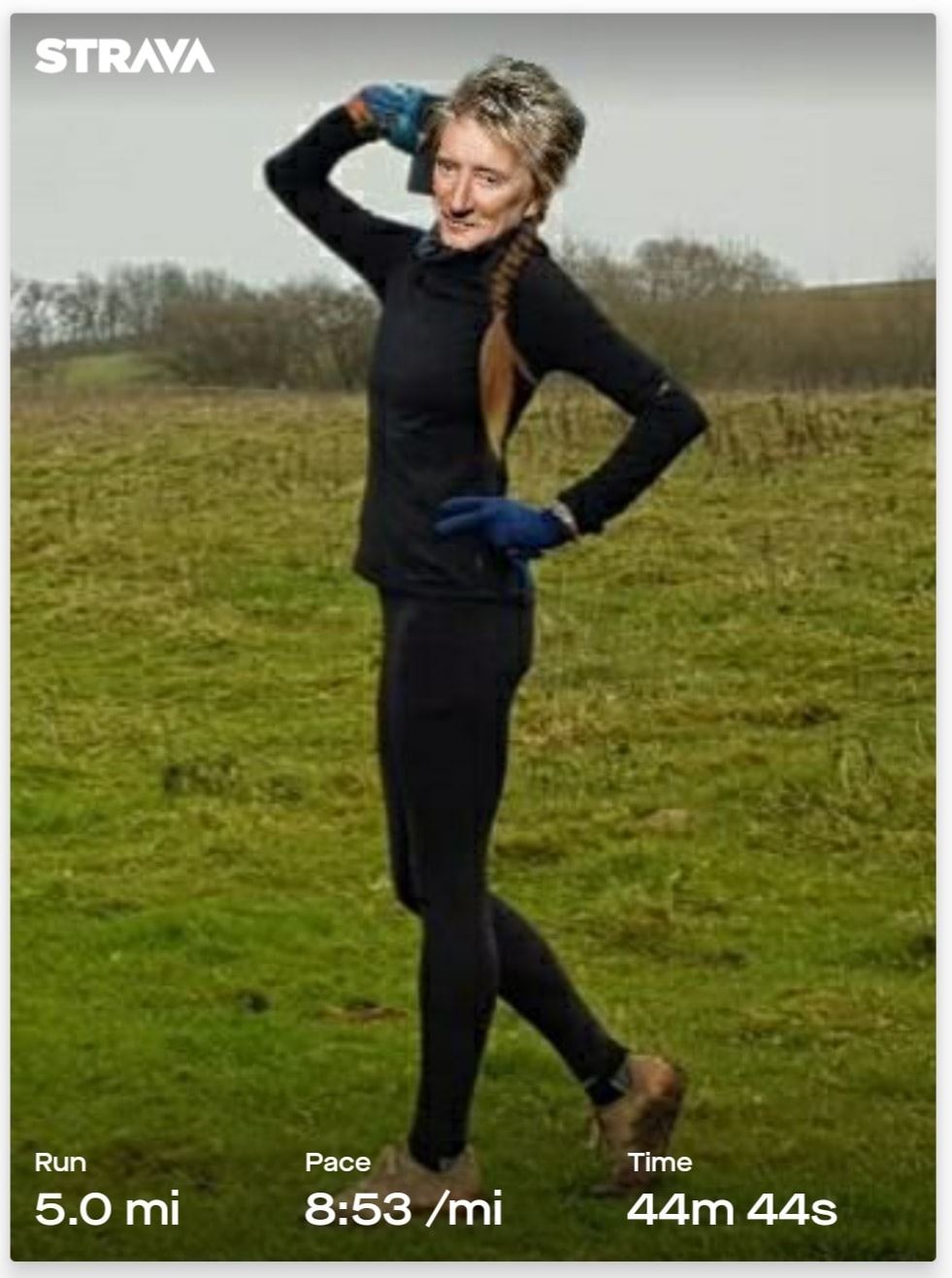 From Katie Stokes: Happy birthday Rod!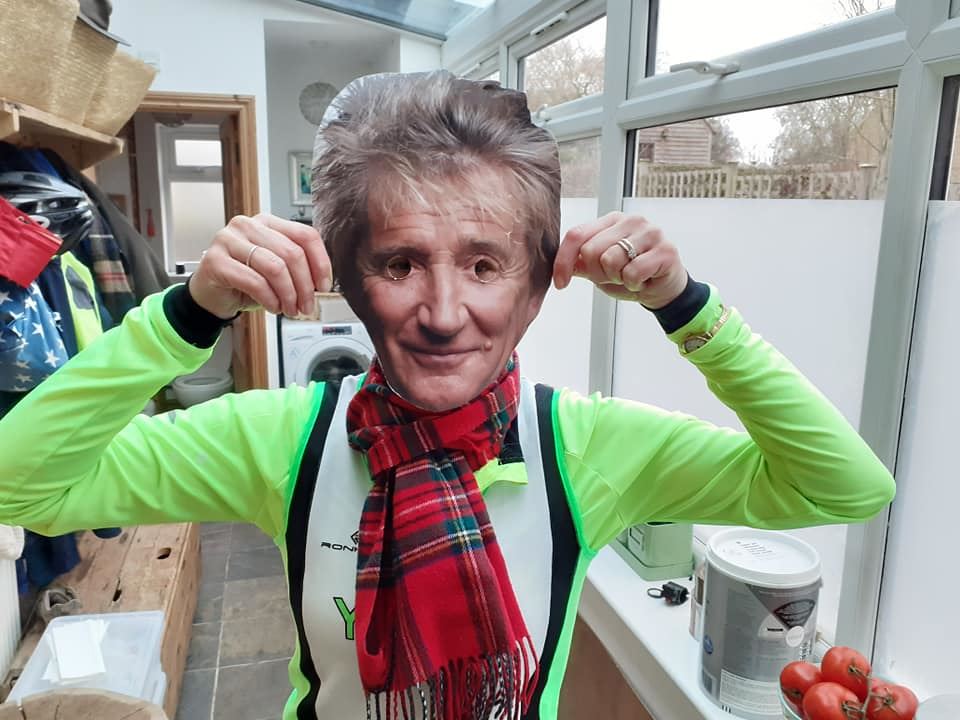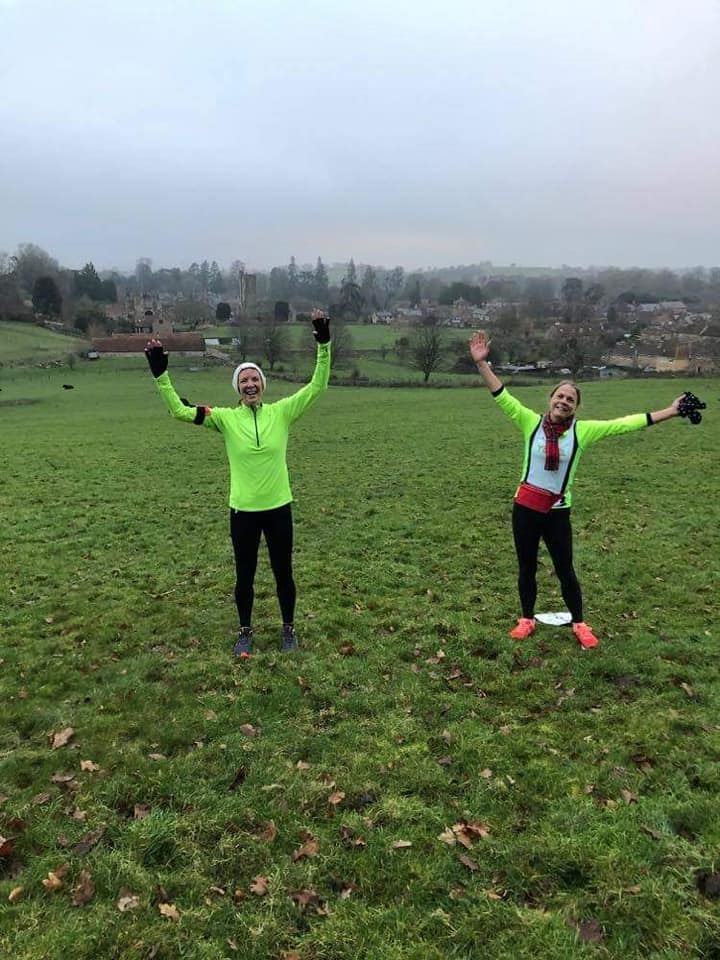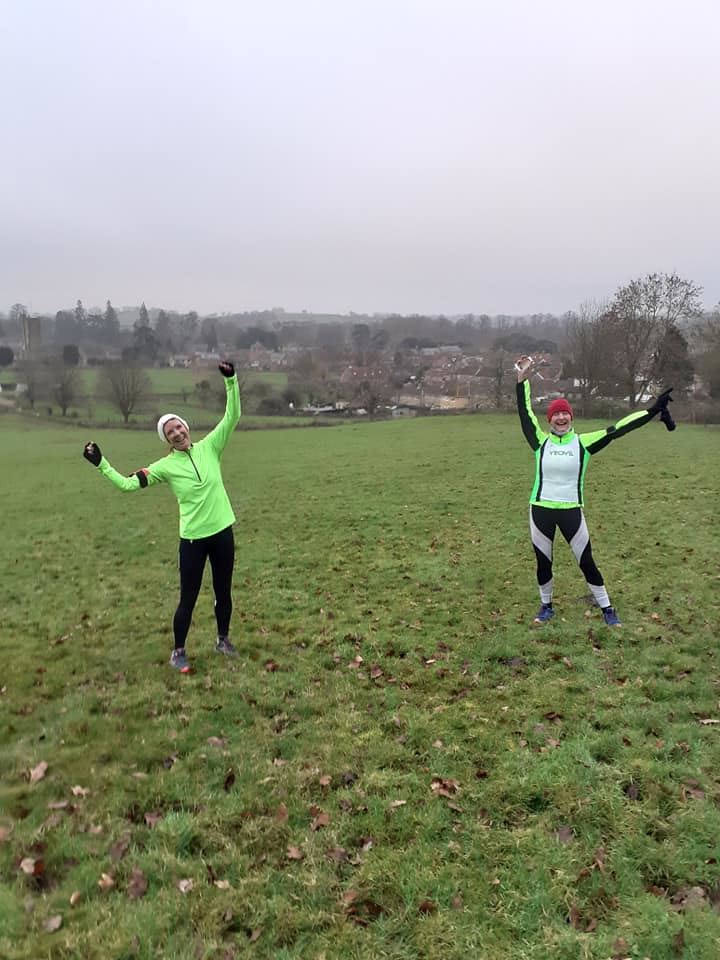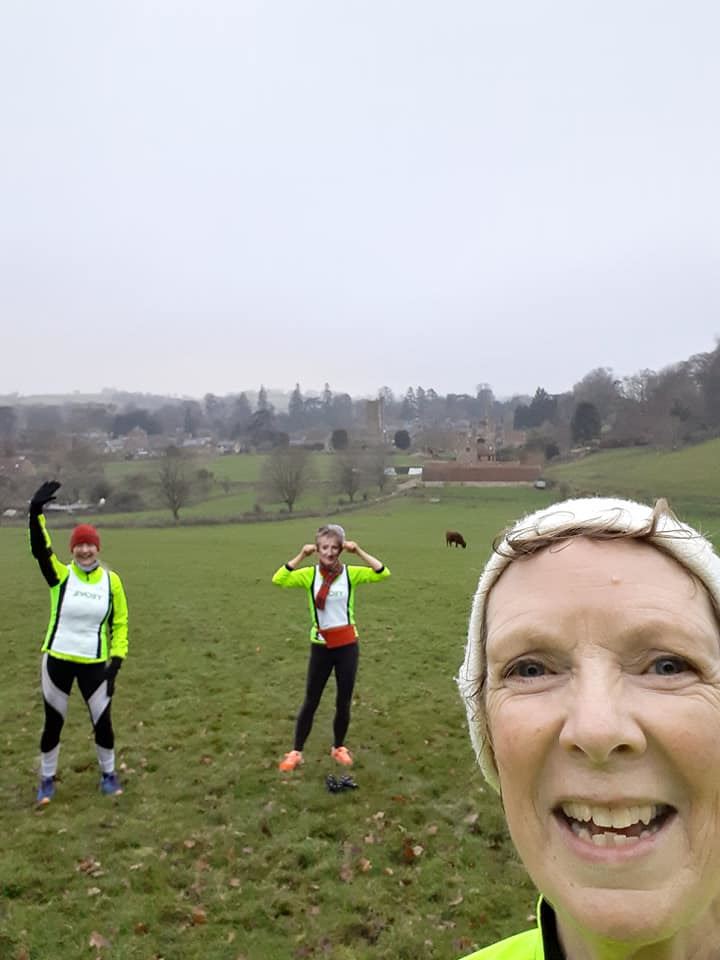 From Kevin: Rod Stewart Birthday 5 miler. Hill strength training at St Michael's Hill and around Ham Hill.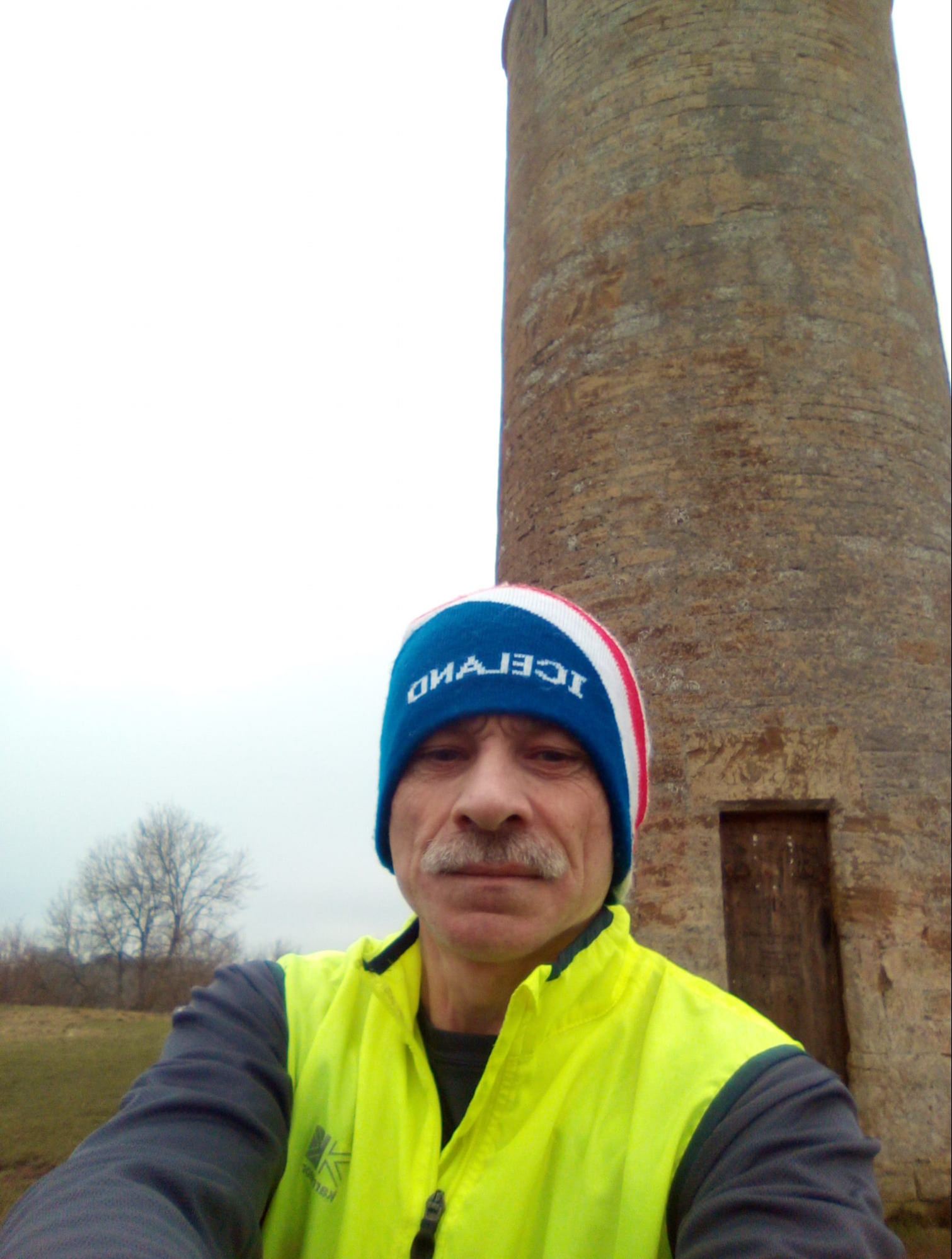 From Holli: Happy birthday Rodders!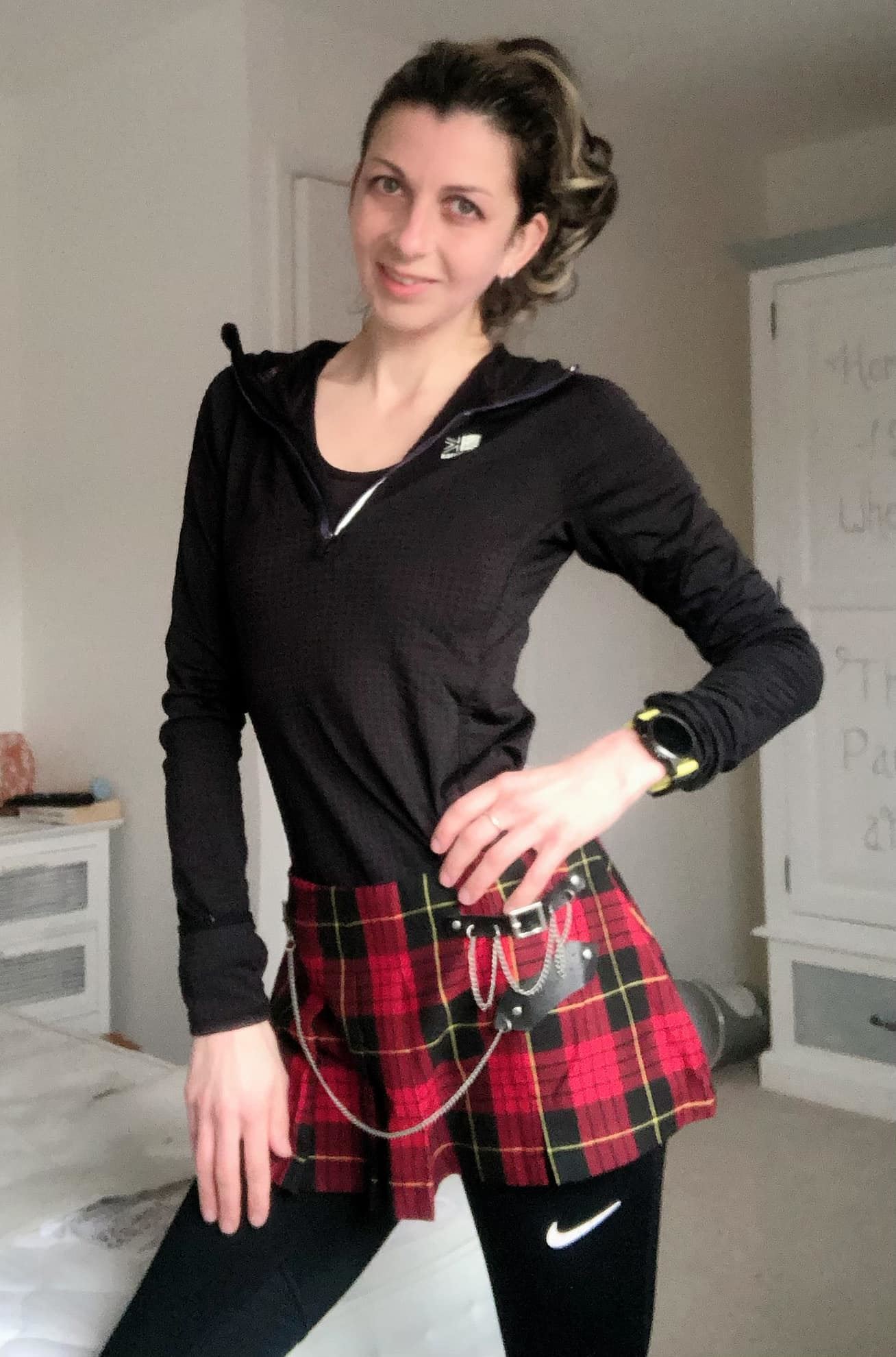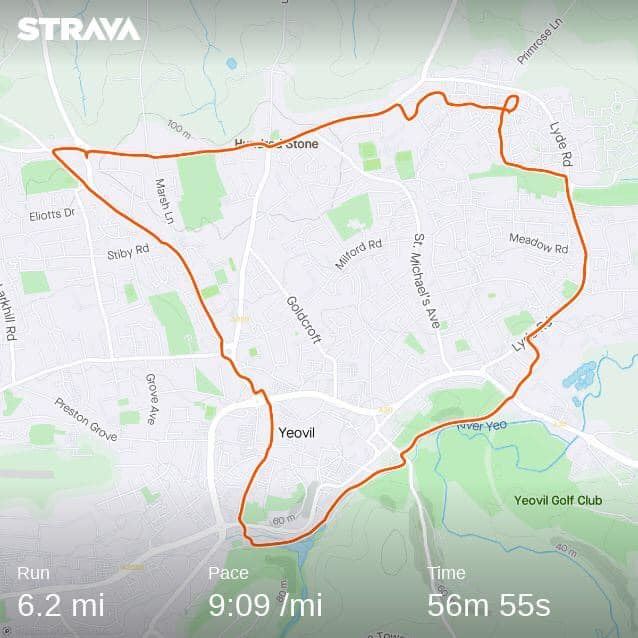 From Trev: Rod Stewart's birthday 5 miler. YTRRC Virtual Autumn/ Winter series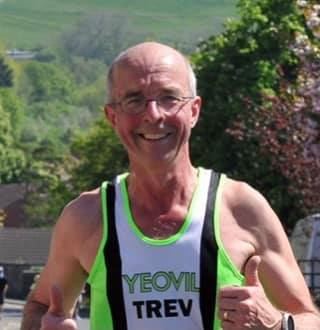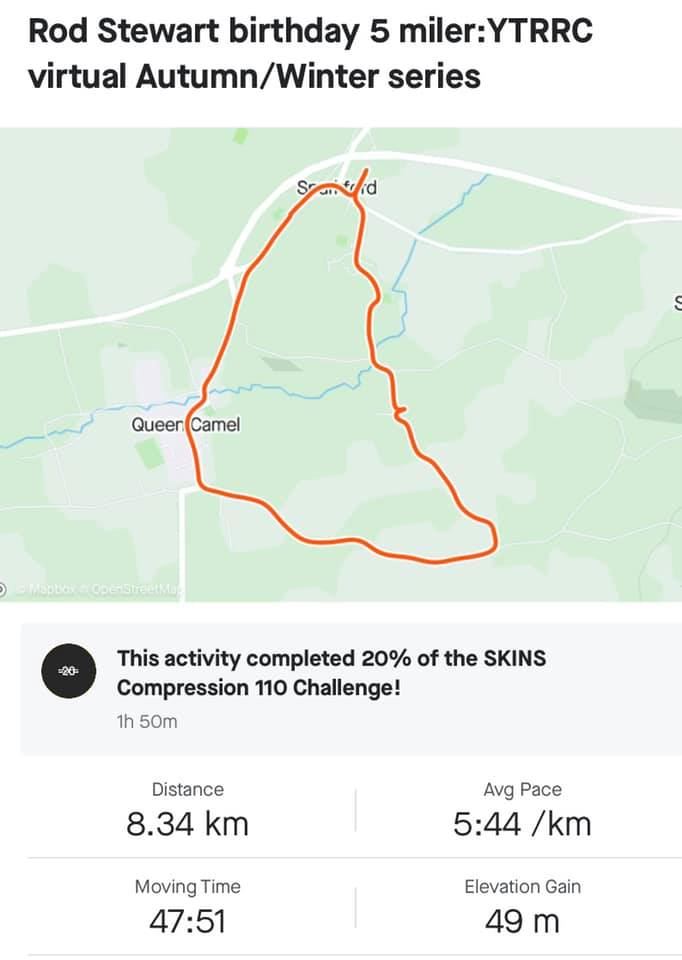 From Nicki: 5 miler for Rod Stewart's birthday! I also saw Claire Church & Sharon Hardy which was lovely!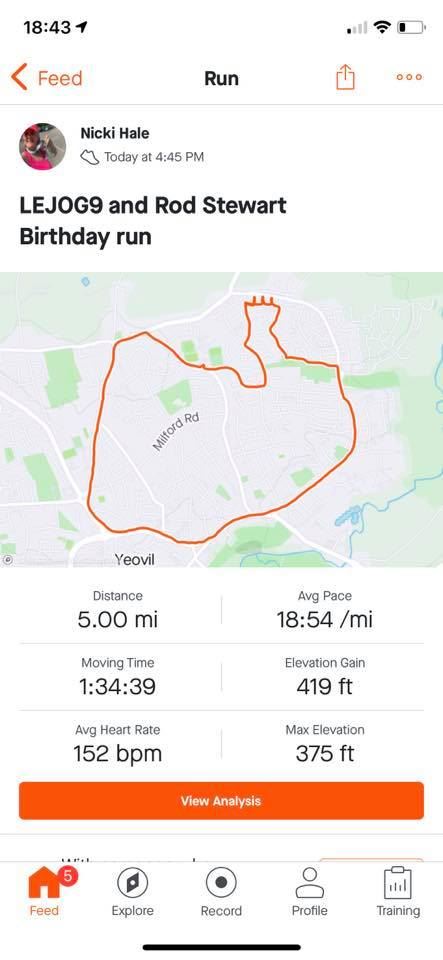 From Dominique: Kev's 5 miler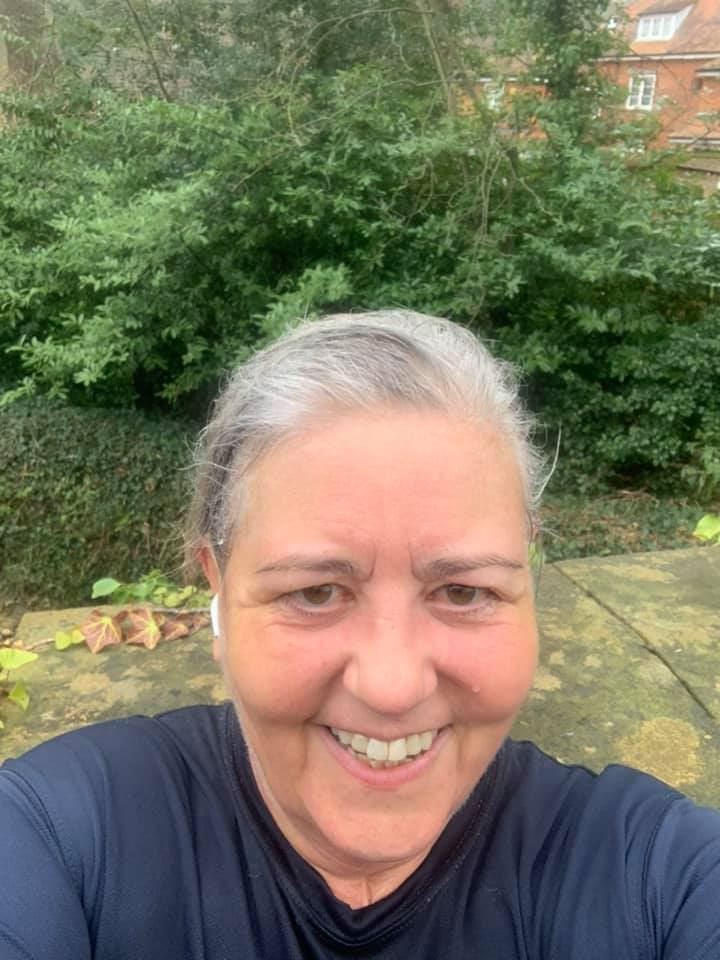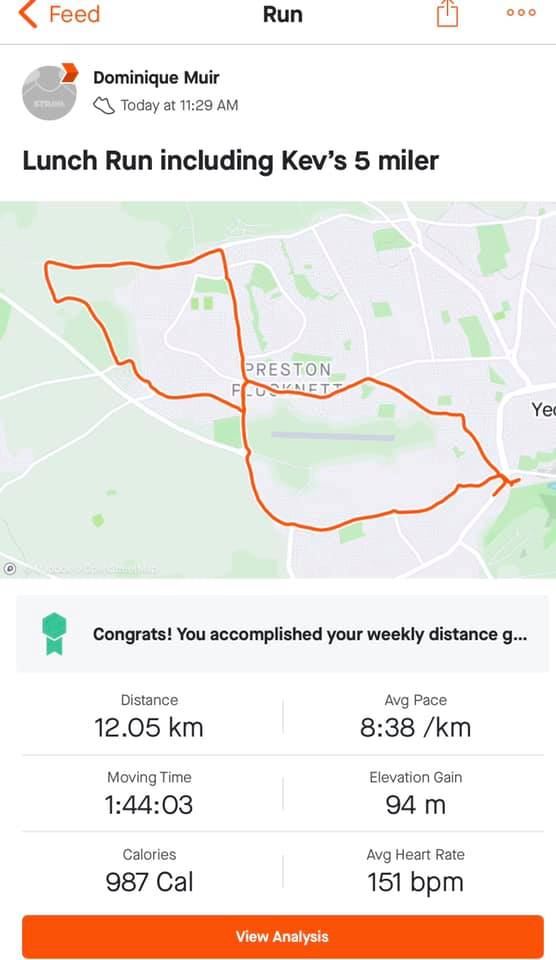 From Mark: Thanks Kev. 5 mile run to mark Rod Steward's birthday. He did some great songs. I often admired Maggie May as I built my Airfix kits back in the 1970's.
From Marie: Rod Stewart's Birthday run. Closest I have to Tartan I'm afraid Thanks Kevin Doherty for the motivation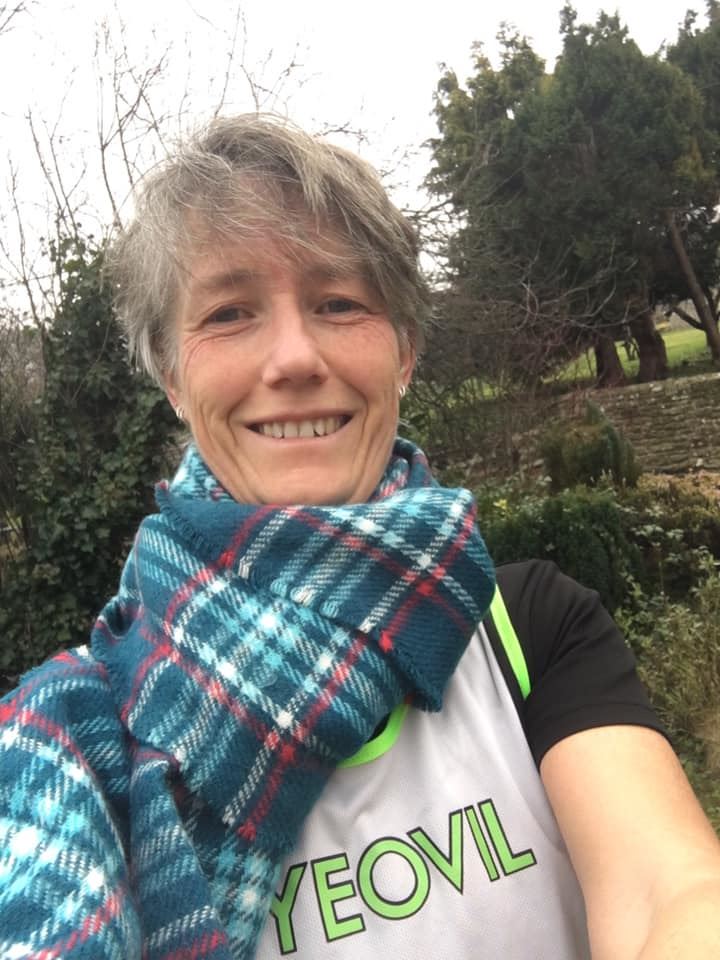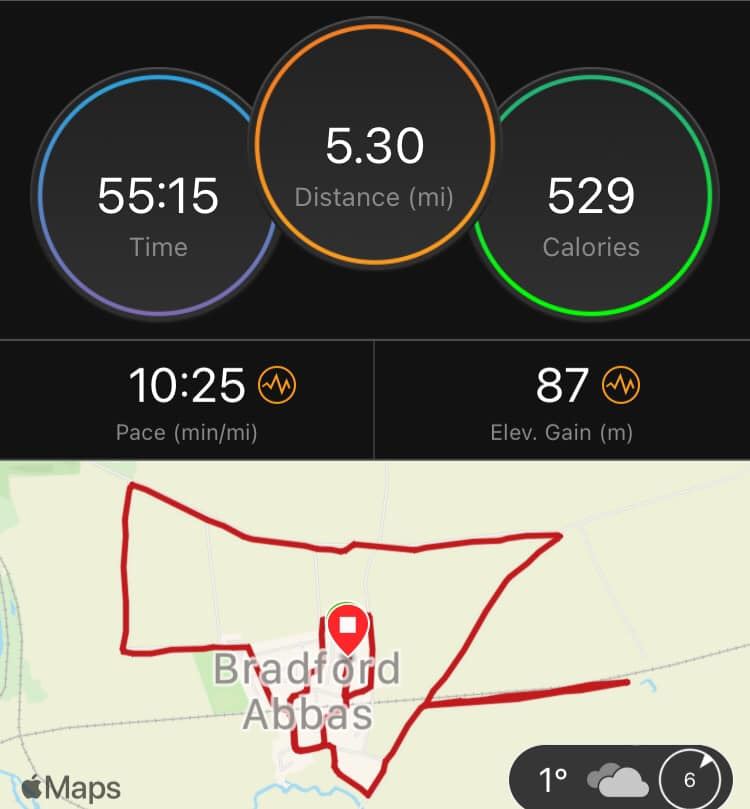 From Steve: Happy birthday Rod!!! Closest to tartan that I have!! Have fun all. Cheers Kevin Doherty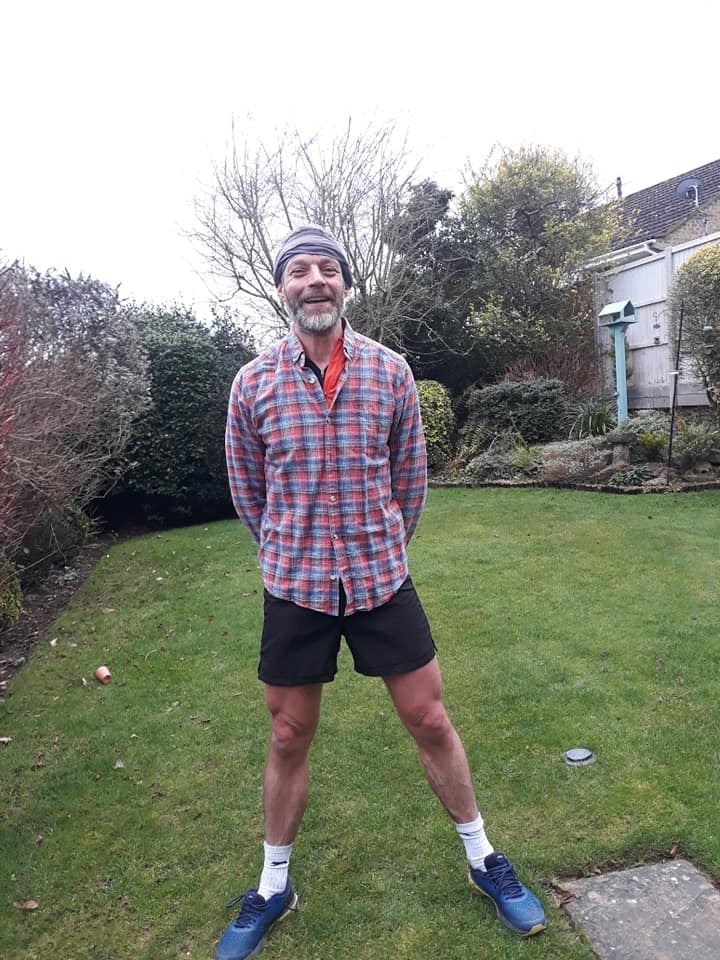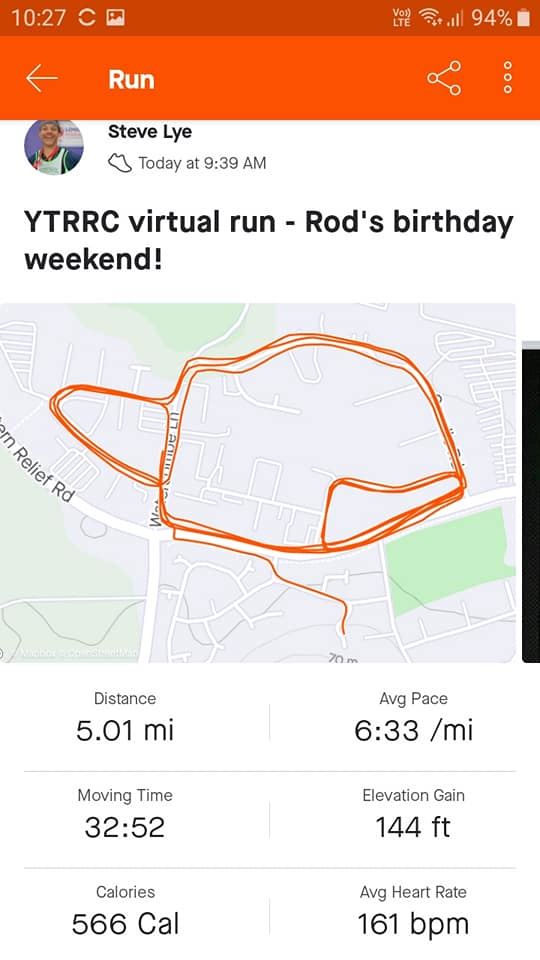 From Mel D: Kev's Rod Stewart Birthday 5 mile done . Thank you Kevin for the challenge to keep us going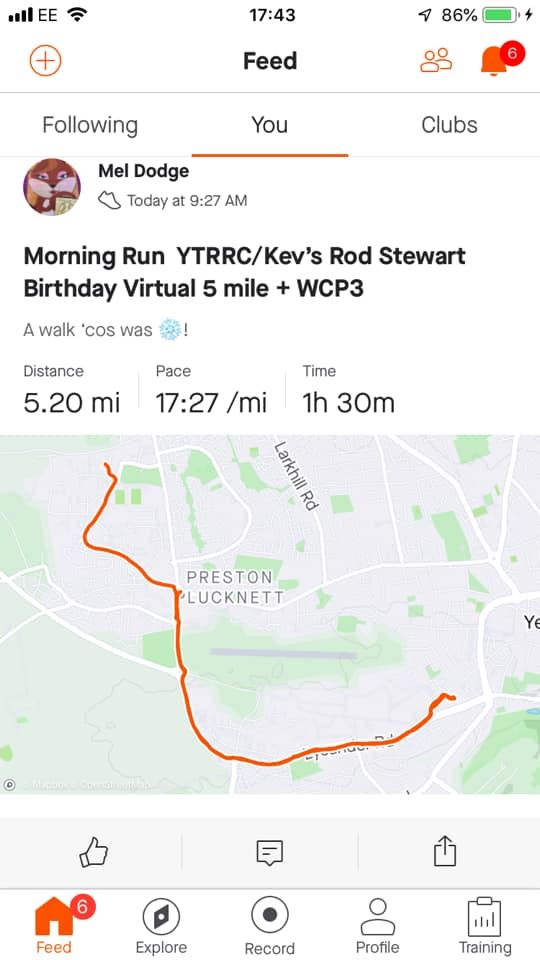 From Anita: Late to the party as usual! A decent 5 miles for me. Best I've done since injury! And I didn't even have to look far for my tartan! Happy Birthday Rod!!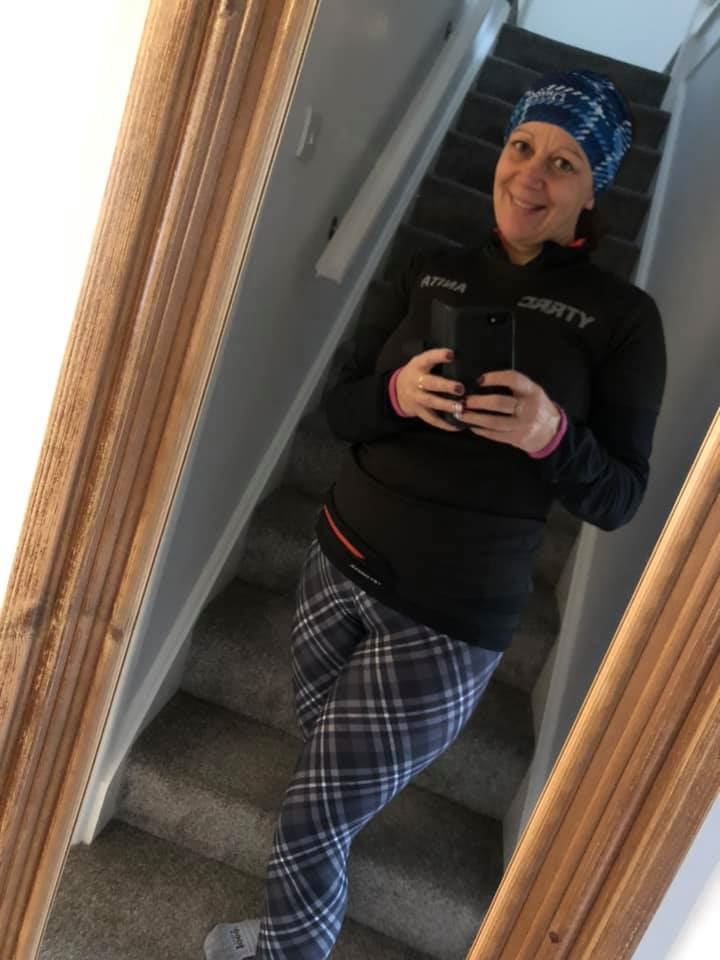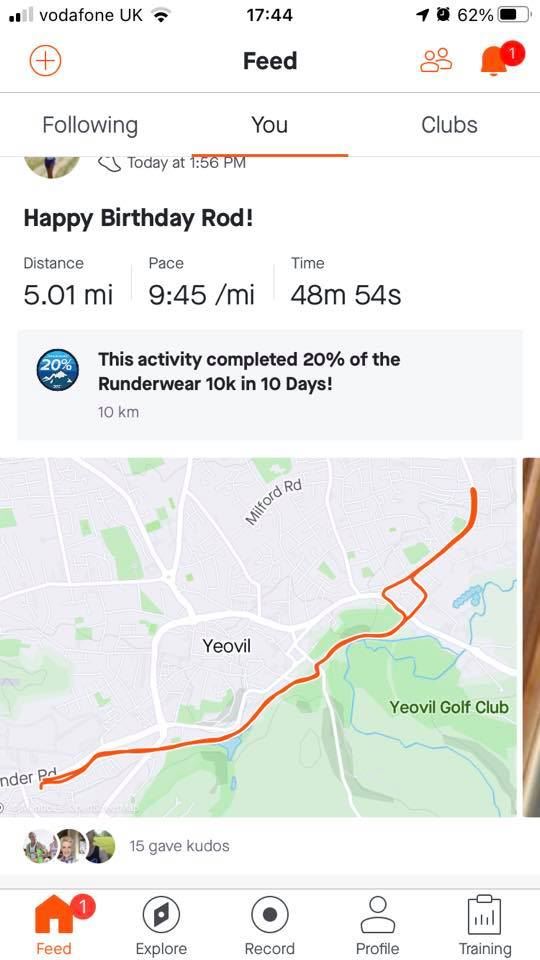 From Ali: 5 miler for Rodders birthday completed for me and Charlotte Kerr. Thanks Kevin Doherty for another inspiration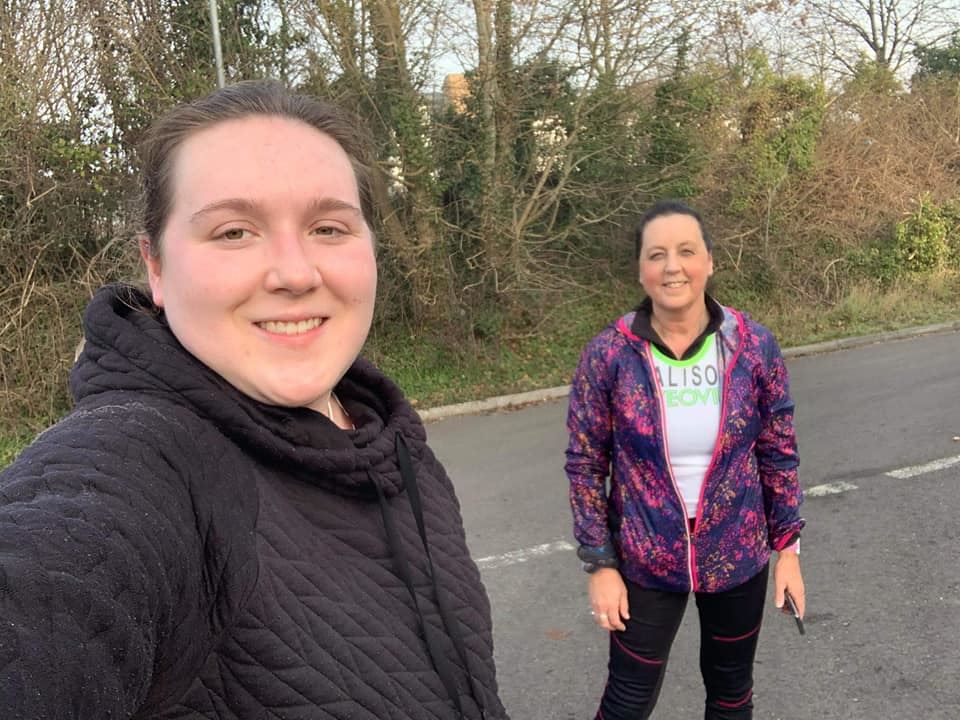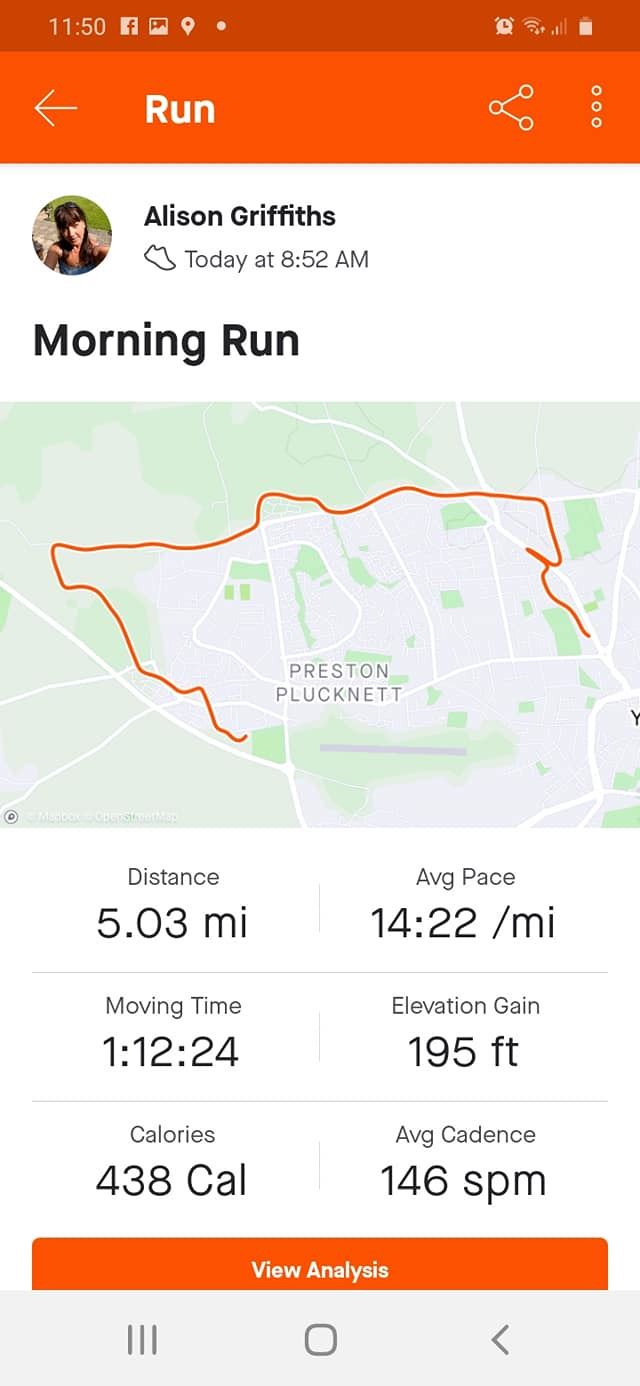 From Tim: YTRRC Rods Birthday 5 mile challenge completed by Sharon Hardy and Tim. We tried to sing Maggie May on the way round but too many complaints by music loving walkers. Thanks Kevin Doherty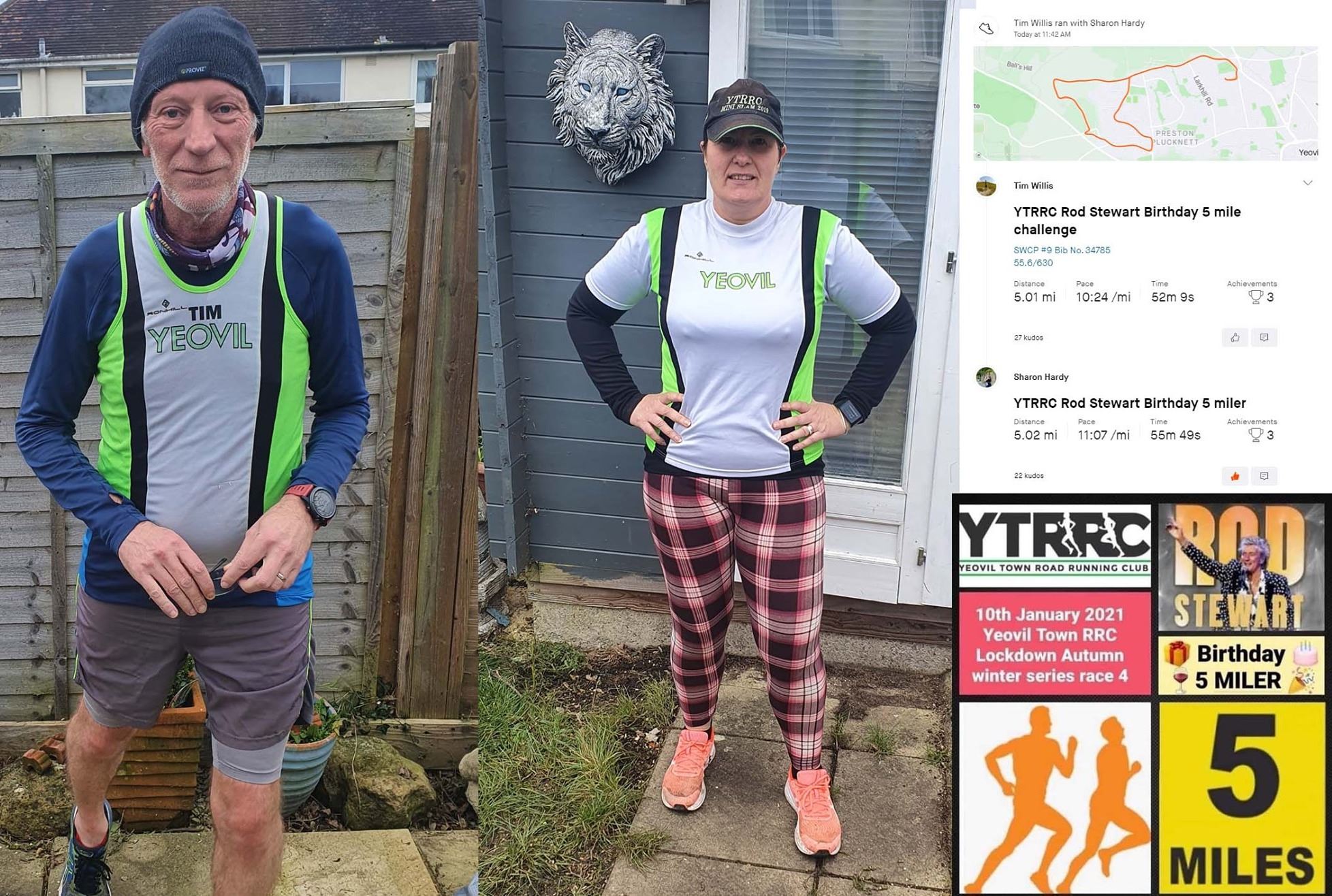 From Gav: Unfortunately Tartan & Leopardskin was in the wash Thanks for the motivation as always Kevin Doherty
.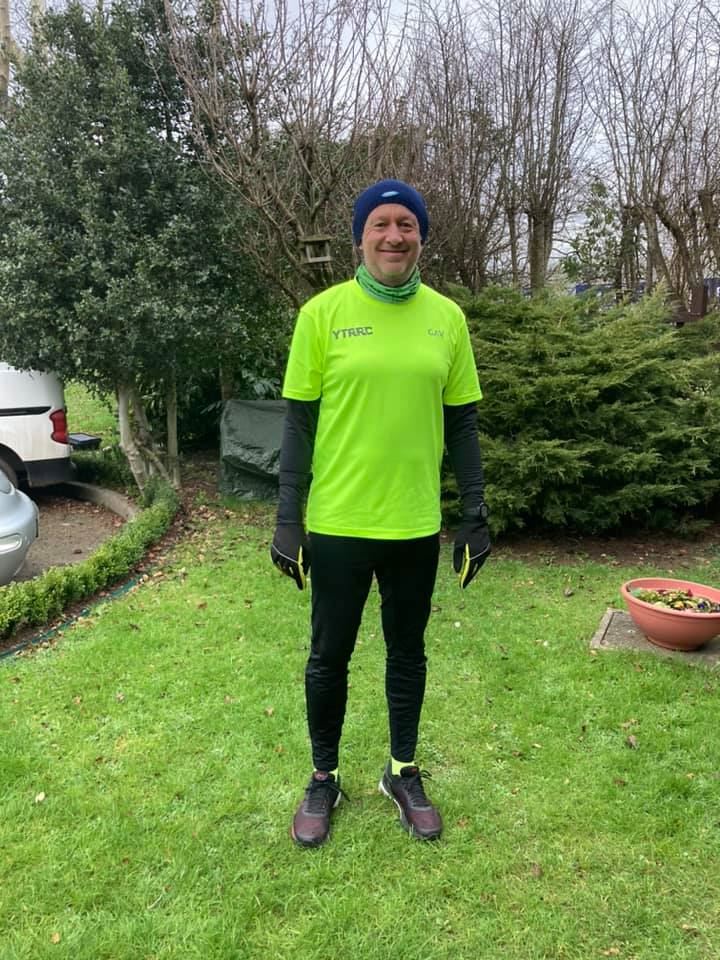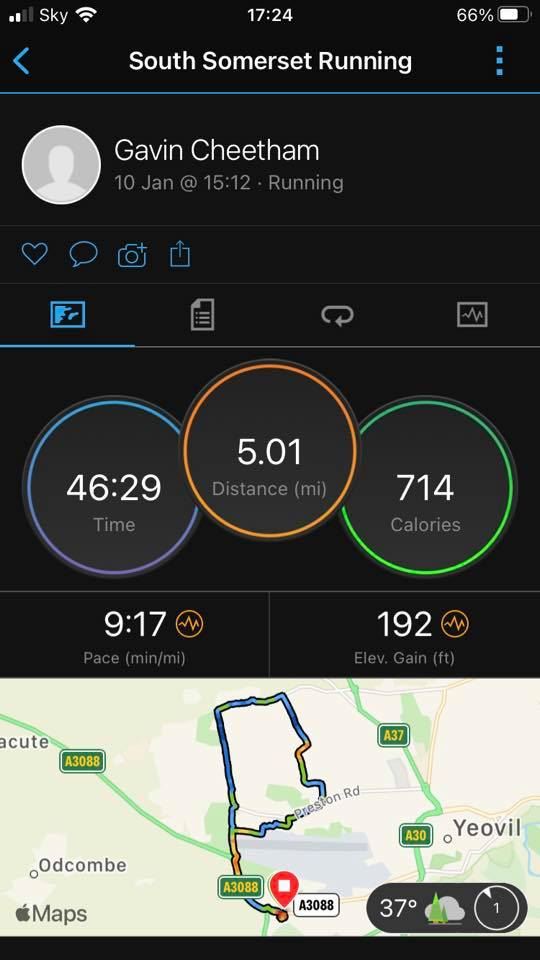 From Adam: We did our Rod Stewart birthday 5 miler (actually about 7 due to some Strava problems!!) Many thanks for the inspiration Kevin Doherty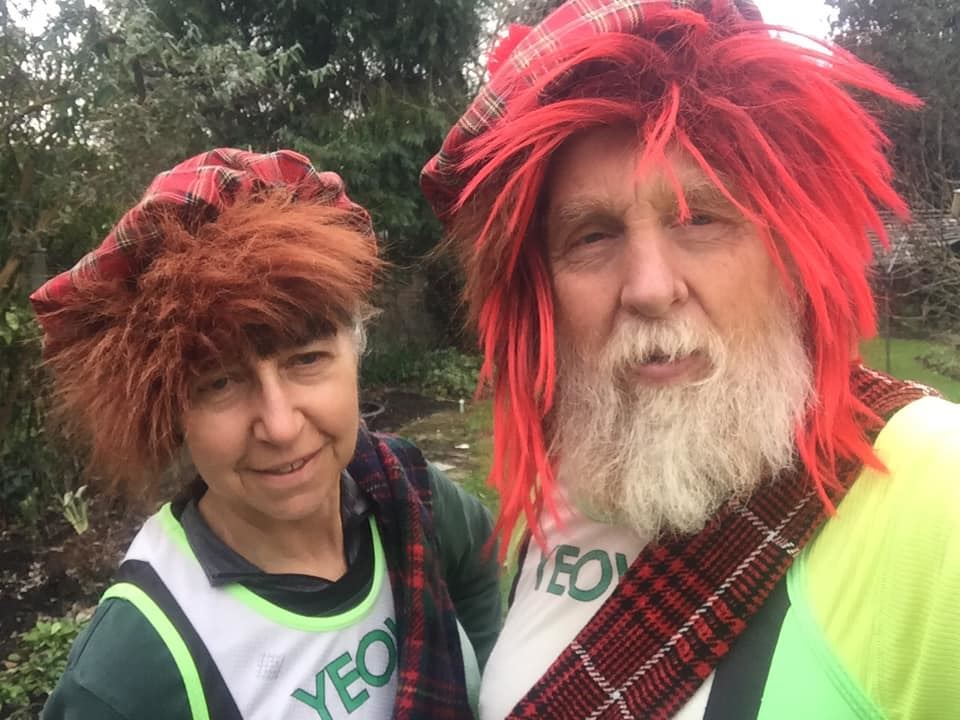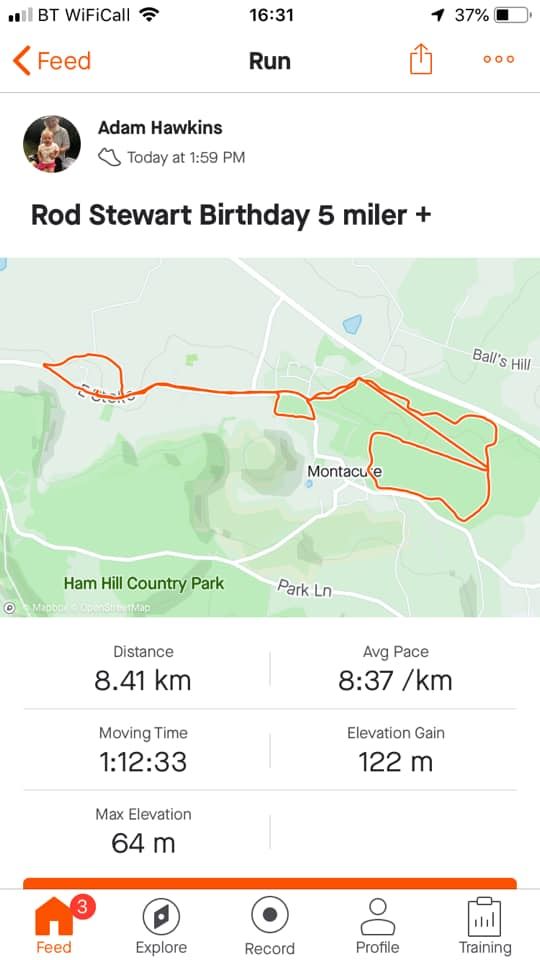 From Marathon Mike: Rod's birthday run done, drinks to follow, its early here. Thanks again Kevin for the inspiration and motivation to do something with a different slant. Recorded just 5m of a 9m outing on a chilly (8C) morning on Anna Maria island. Brough back good memories of younger times, I first saw Rod live with the Jeff Beck band back in the 60's and then around 1970 fronting the Faces at Leicester University. Ticket was 12 shillings and sixpence, I still have the stub somewhere over there along with the original vinyl disc of Gasoline Alley. Happy New Year friends, commiserations with your lockdown scenario.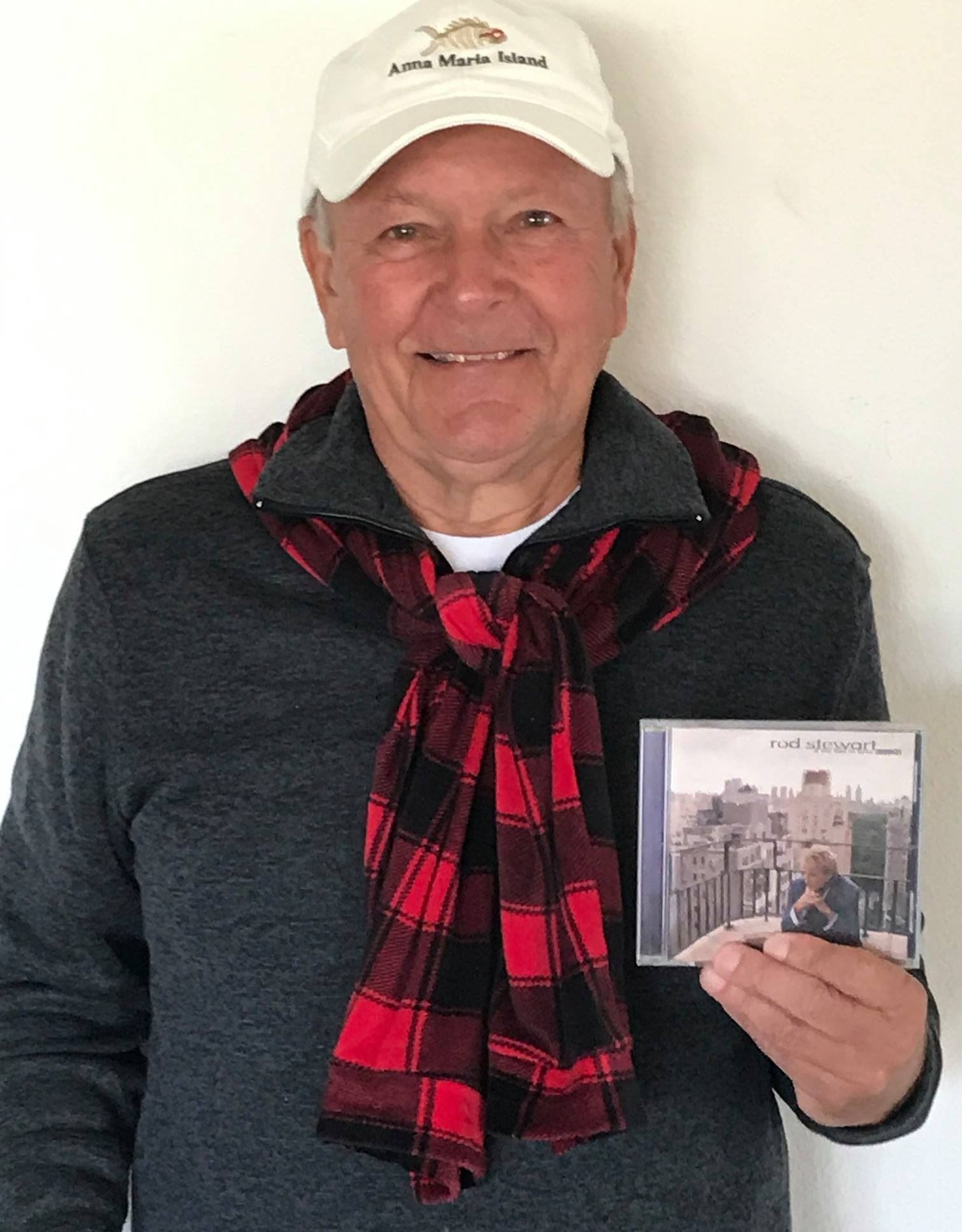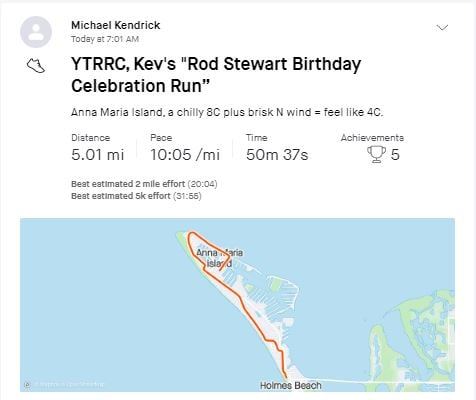 From Beryl: A mile in Rod's 5Miler then we got a puncture. Will try get out again tomorrow on my own without my little mascot if that's ok Kevin Doherty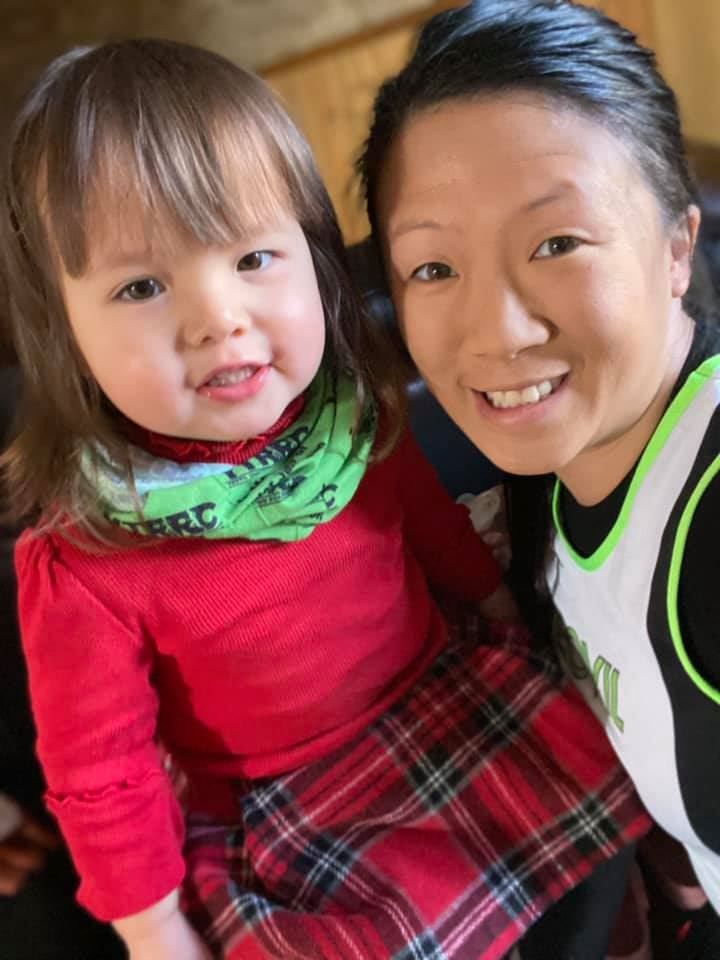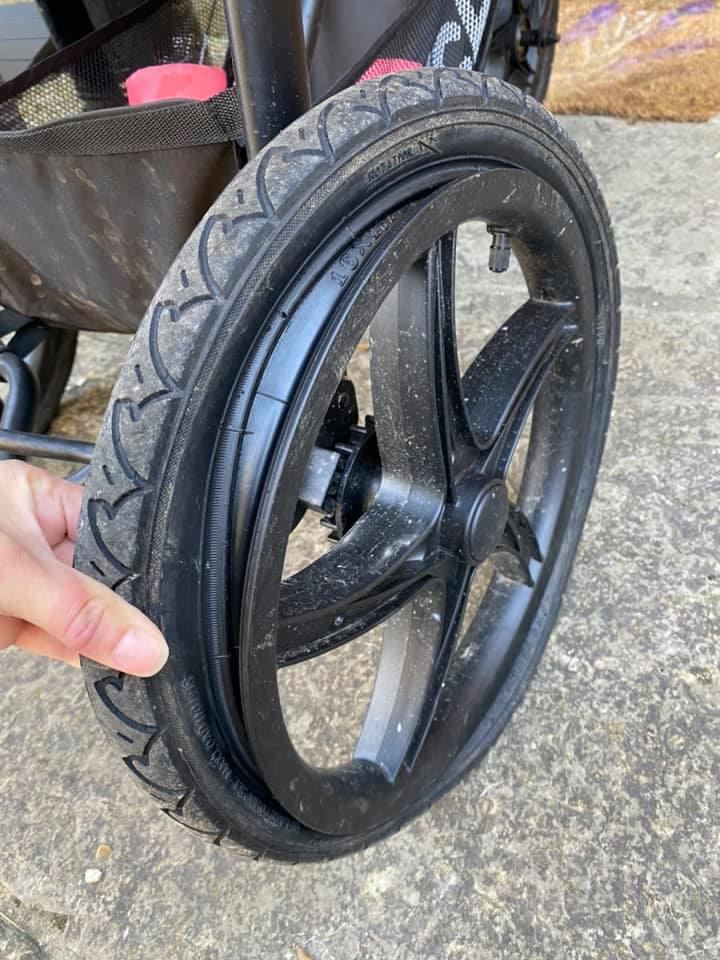 From Richard: Most enjoyable 5 mile effort on a chilly morning to mark Rod Stewart's birthday. Good to see a few other YTRRC runners out there. Zero effort from me on the fancy dress front but a very impressive Kilt on such a chilly morning from my partner in crime Jeff Watson Thanks as always Kevin Doherty for the inspiration.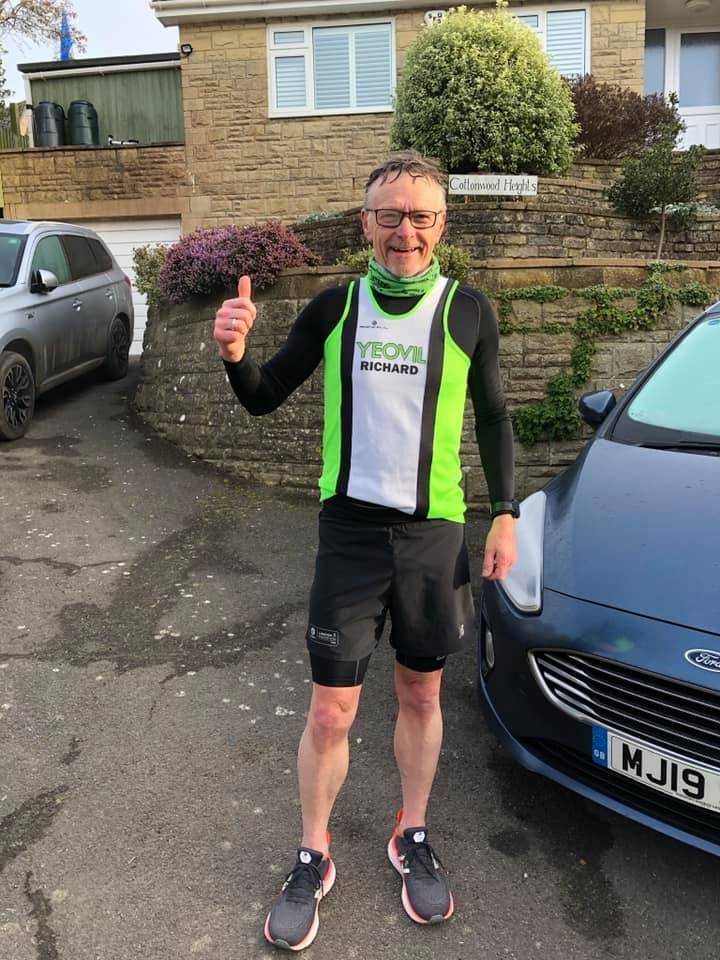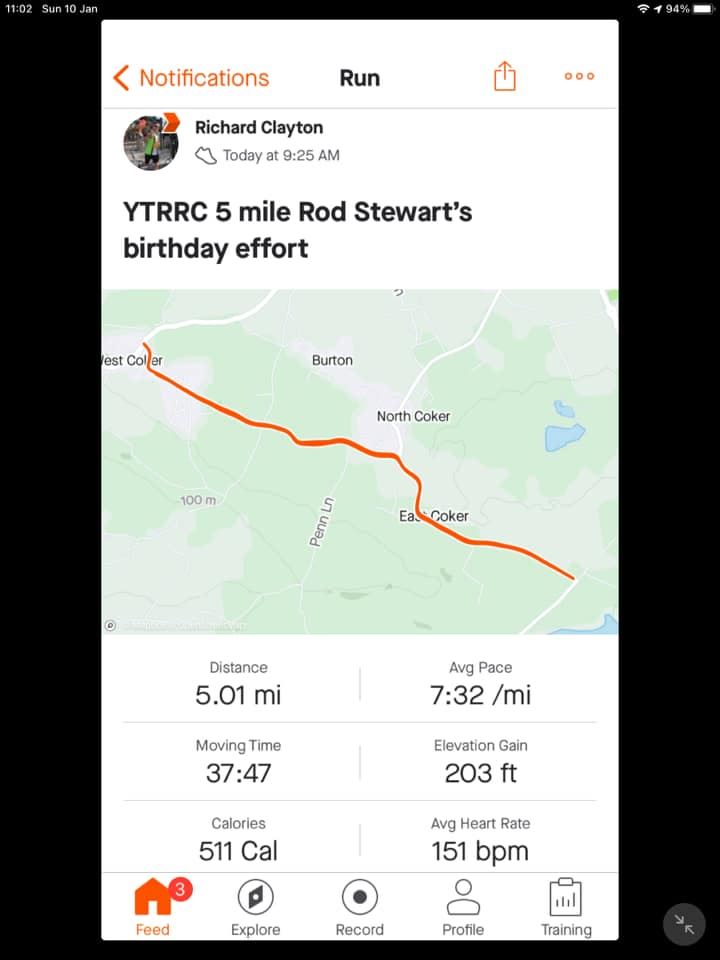 From Donna: YTRRC Rod Stewart birthday run, thank you so much Kevin Doherty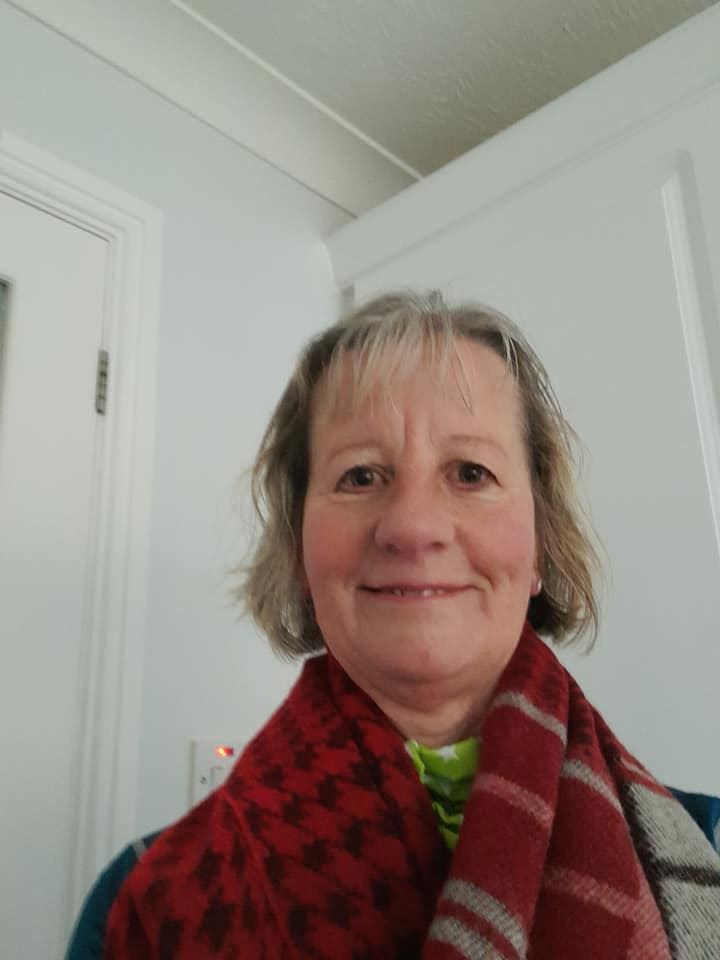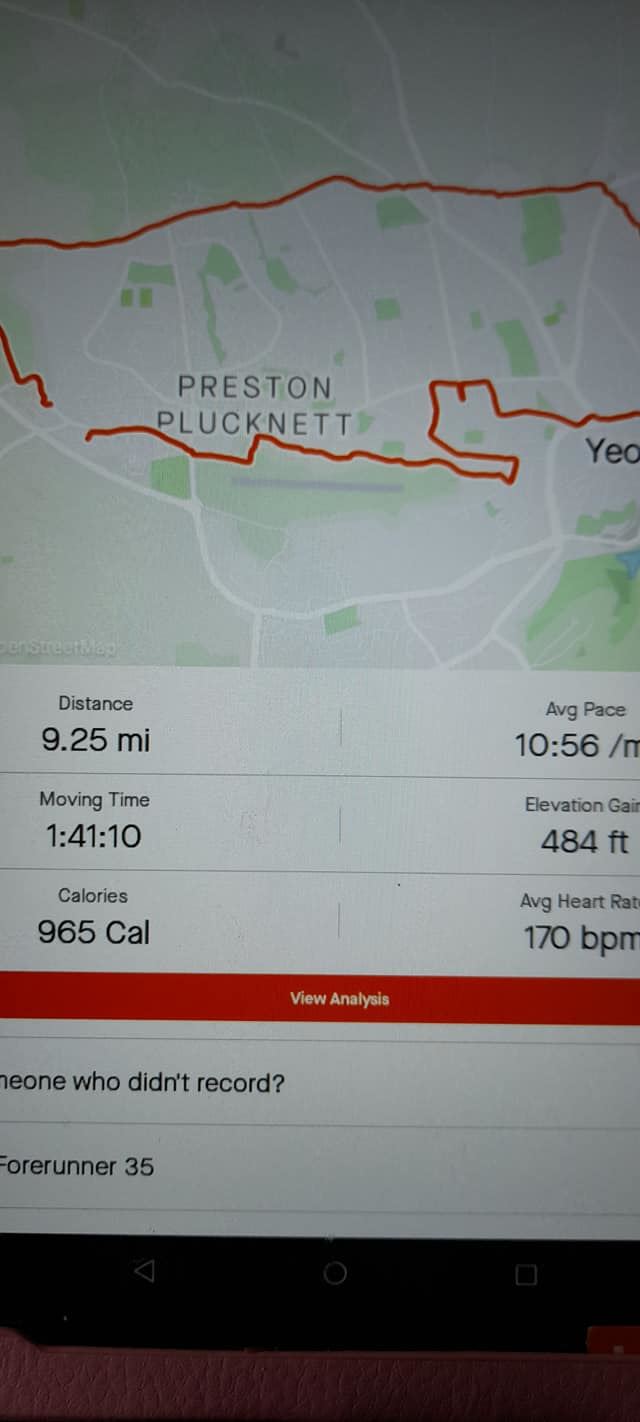 From Angela: No tartan but happy birthday Rod! I'm a glutton for punishment and wanted to make some miles up so went out not once but twice over the course of this weekend. Same route both times, totally different views and ground conditions for both runs. Yesterday was squelchy and a bit slip slidy in the mud with grey skies, today was frozen ground and beautiful misty skies and gorgeous colours. Just goes to show that no two days or runs are the same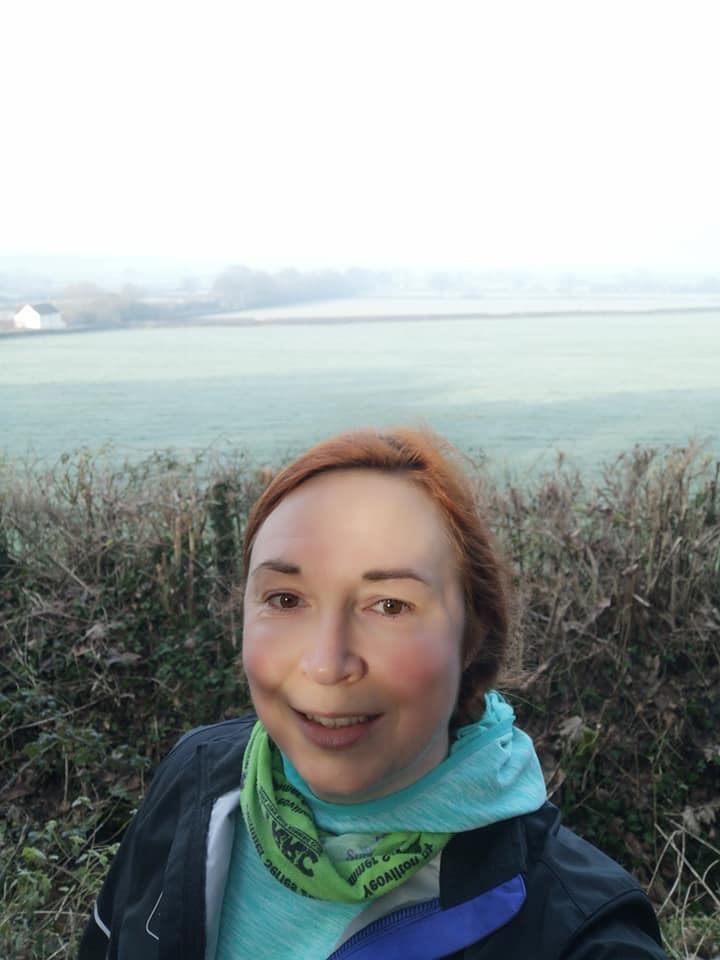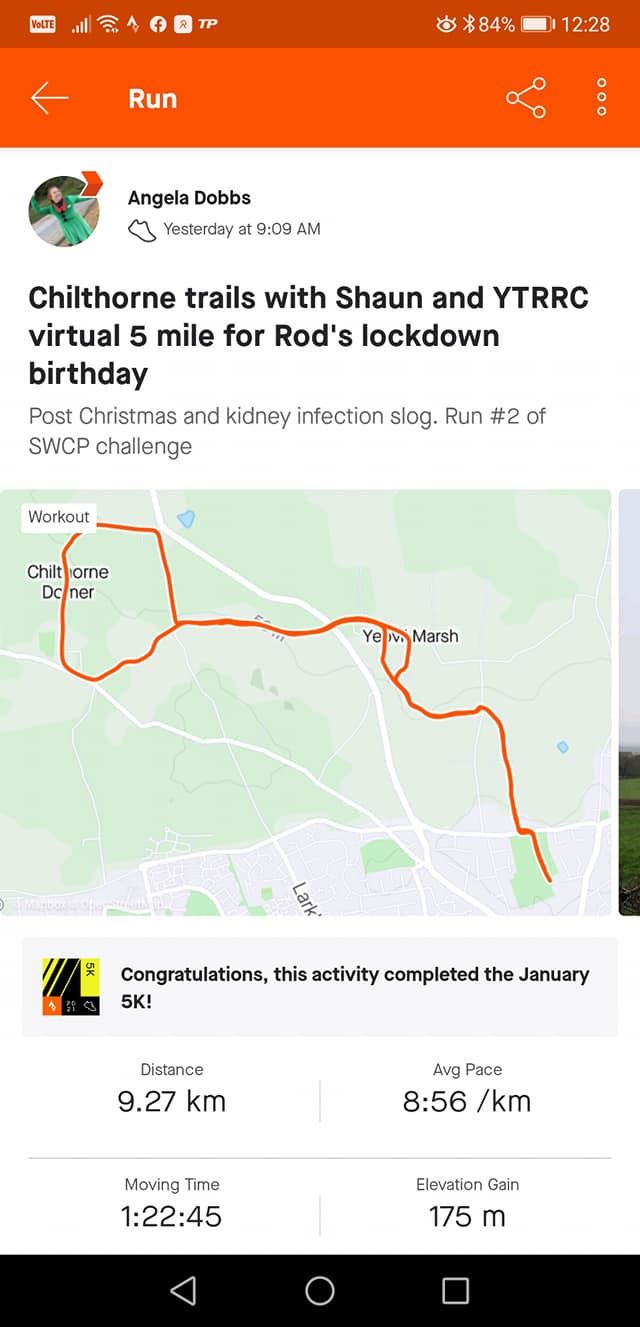 From Nicola: My longest run in forever. 5 miler . Thanks for the motivation!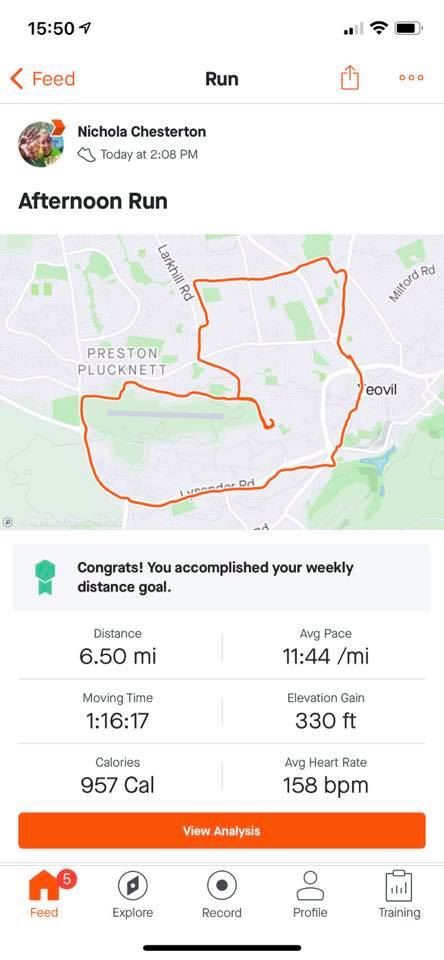 From Nick: Kevin Doherty I was in the mood for a long plod today so a bit of a longer contribution than required for Rods Birthday. I'm sure he wouldn't mind Spoiler Alert - I didn't wear the wig on the run as couldn't put up with the itching for more than a minute. It was nice to see fellow club runners out and about too.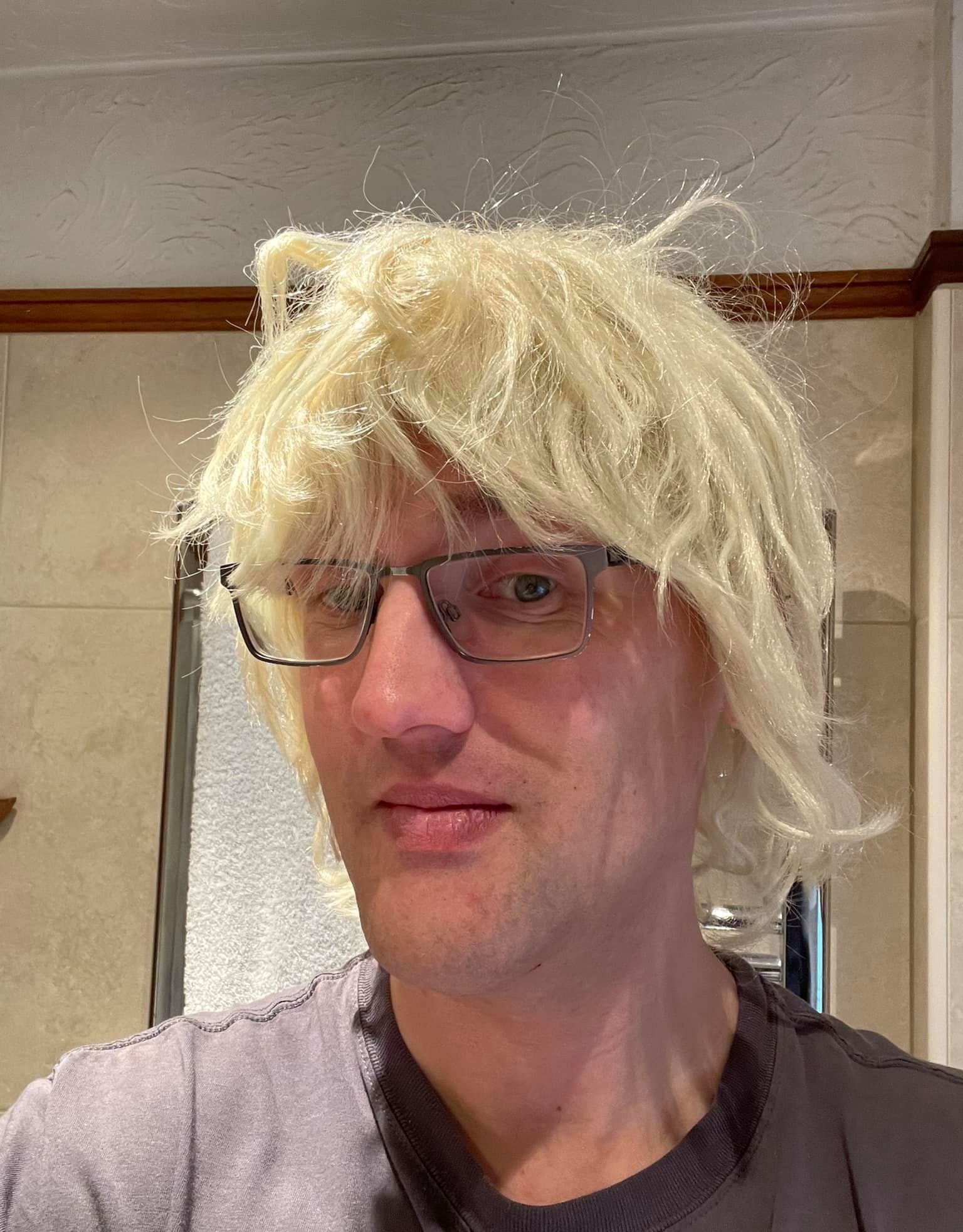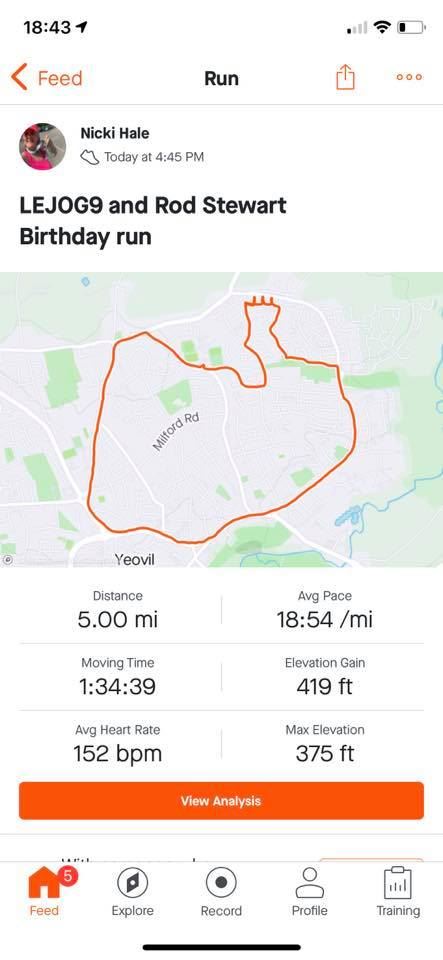 Flying Fox Le Noel Noir Festive 12
From Tim: Sharon Hardy] and :Tim Willis] completed this challenge just before Christmas. The Festive 12 is a 12 run or physical activities challenge. We both ran the 12 activities because we are runners. We have just got around to claiming our medals from Nathan Gardiner and Pippa Howarth.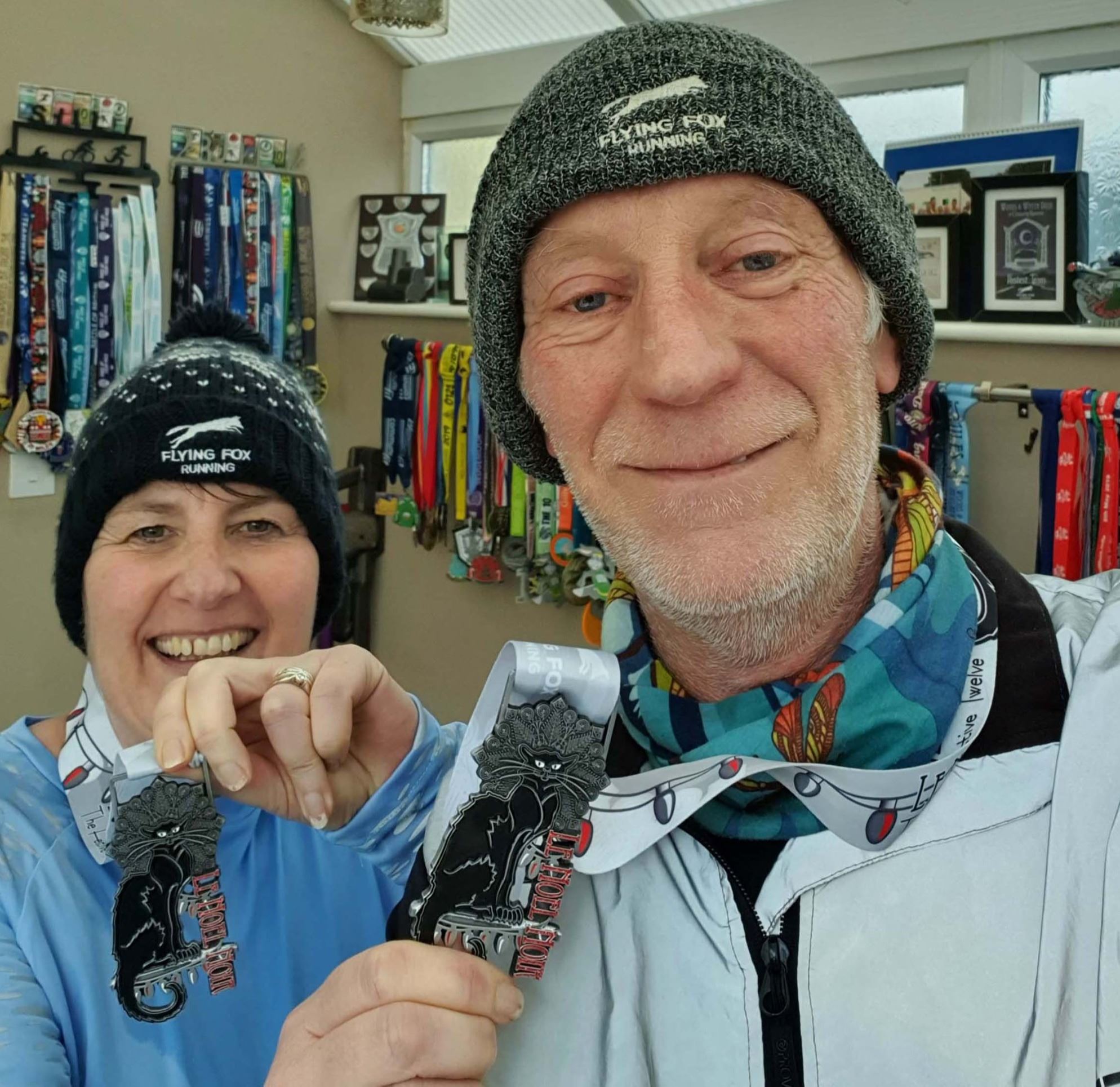 From Matt: Deep breath...its a bit of a saga.
Angela Claire is at the start of the South West Coast Path, obviously waiting for those latecomers who want to join us...see link at the end of the report. From the start in Minehead, its a winding climb up the hillside (cliffside) and straight onto Exmoor. The path goes over the hills giving a wonderful sight of Wales, glowing in the sun from across the Channel, before a huge drop off Bossington Hill and onto Porlock beach and the village, where we find Tristram Clark 8.42 miles into the challenge. The climb out of Porlock used to cause problems for horse drawn vehicles, back in Phil MacQuaid's day, and Anita Garrett , at 9.5 miles is sauntering along about half-way up. From here the route winds in and out of small steep wooded coombes whose streams drop off the steep cliffs into the sea below. 14.5miles along is the Somerset/Devon border. At 17.09 miles Natasha Turner is close to Contisbury Head perhaps admiring the small lighthouse where Kat Hurford is currently standing on a small grassy knoll at 17.98. The path then moves vertiginously around the headland and finds Kate Gowers terrifyingly 300metres above the sea at 18.38 miles. Following the path slightly inland, Claire Shucksmith at 18.8 miles is either in the church of John the Evangelist, or the Blue Ball Inn - I don't know her drinking habits, but merely state the options at 18.8 miles. Having dropped down Contisbury Hill into the harbour town of Lynmouth, at 20.52, Casper Harvey will be enjoying an Ice Cream while debating whether to take the Funicular Railway up Lynton Hill. Meanwhile, Richard Clayton has decided to run it and is rewarded by Mother Meldrum who runs the Tea Gardens at 21.73 miles. On through the Valley of Rocks (!) and Marie Lockwood is at Lee Abbey at 22.68 miles which dates from the early 1200's (again, well known times for Phil Mac Quaid ). This Abbey has a nearby beach which Sara Driver has circumnavigated and now approaches Crock Point at 23.3. Shaun Powel is at 23.6 and is careful wending his way between the ominous Crock Pits!
Nick Cox has moved on to 24.43 miles and is halfway around Woody Bay, which is a woody bay. Nick is having fun dodging between the trees and being careful not to fall over the roots! Linda Membury , who knows most of the SWCP first hand, has gone past Martinhoe Manor at the end of Woody Bay and is following what is also called the Tarka Trail looping around the grassy heathland of the Beacon, a Roman Fort! Hopefully we can all use the footbridge to hop across Heddon's Mouth brook, but more likely we'll have to detour inland to go around. Linda has done this and is at Peter Rock near East Cleve on 27.44 miles. Meanwhile, Matt Driver on 29, has followed the cliff edge along to Ash Cove, but the cliff is too steep to permit a quick sea swim!
So that takes us to the mid-point YTRRC person, and I want to save something for later reports, suffice to say the following are charging along wonderfully:
Adam Hawkins 29.9
Mel Cox 31.3
Lesley Nesbitt 31.4
Sandra Levett 32.88
Nat Robins 32.96
Rachael Gosney 33.23
Donna Reeves 33.59
June Moule 35
Sue Mallinson 38.46
Sharon Hardy 40.7
Louise Ward 45.29
Tim Willis 50.59
Bungy Williams 68.58
There's a graph below to show a comparison...Apologies if I've missed anyone (let me know and I'll add you next time)...If you don't want to be on the report (let me know)...If you're not doing this - Why not?
https://www.endtoend.run/south-west-coast-path/
And finally, don't forget it's a personal challenge and while a little friendly competition is good fun, it's only a race for those who want it to be. The target is to complete before 31st Dec...for some that's what they're aiming for, so keep it supportive everyone!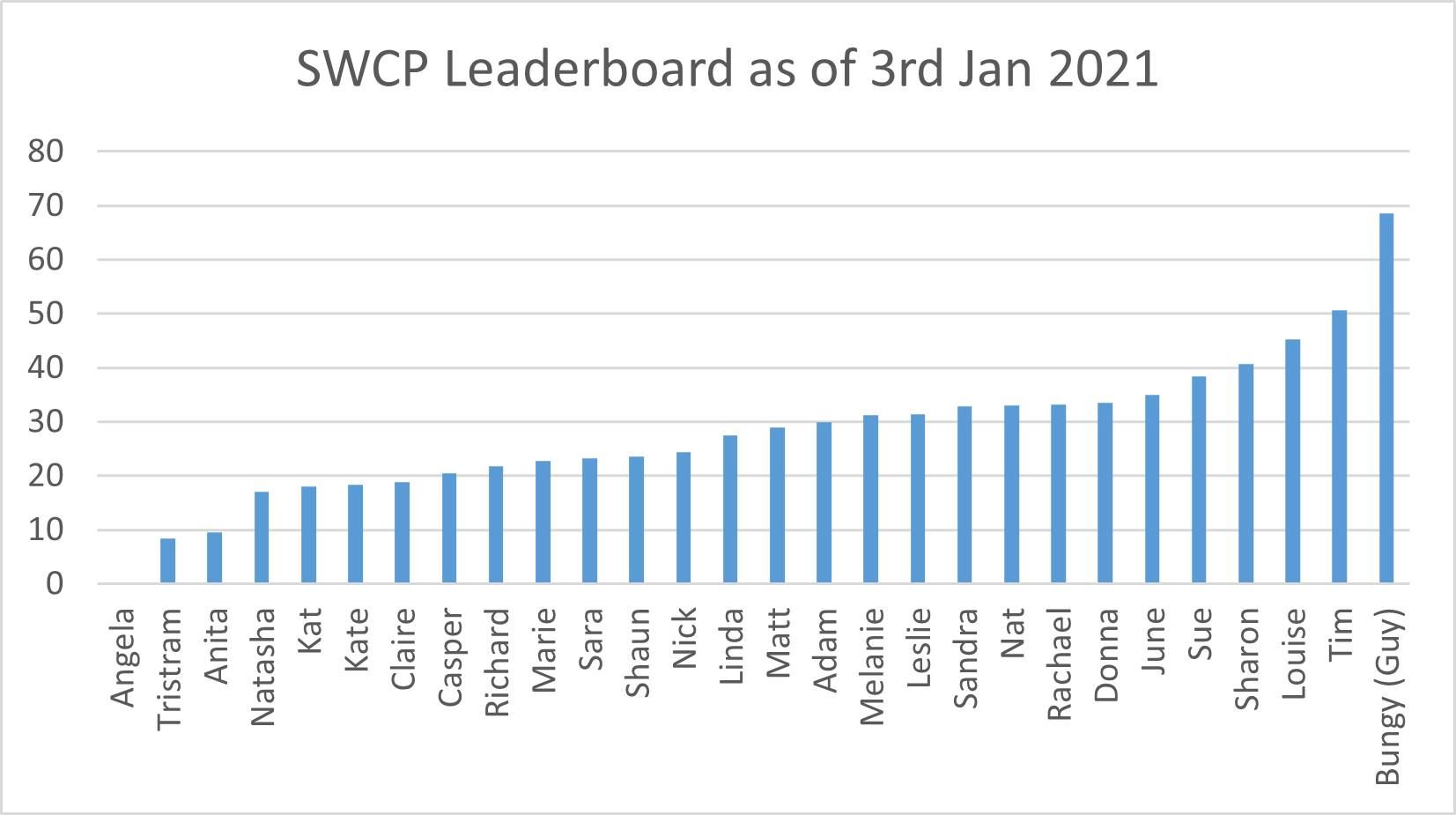 Released On 10th Jan 2021