Half Marathon Training Kicks In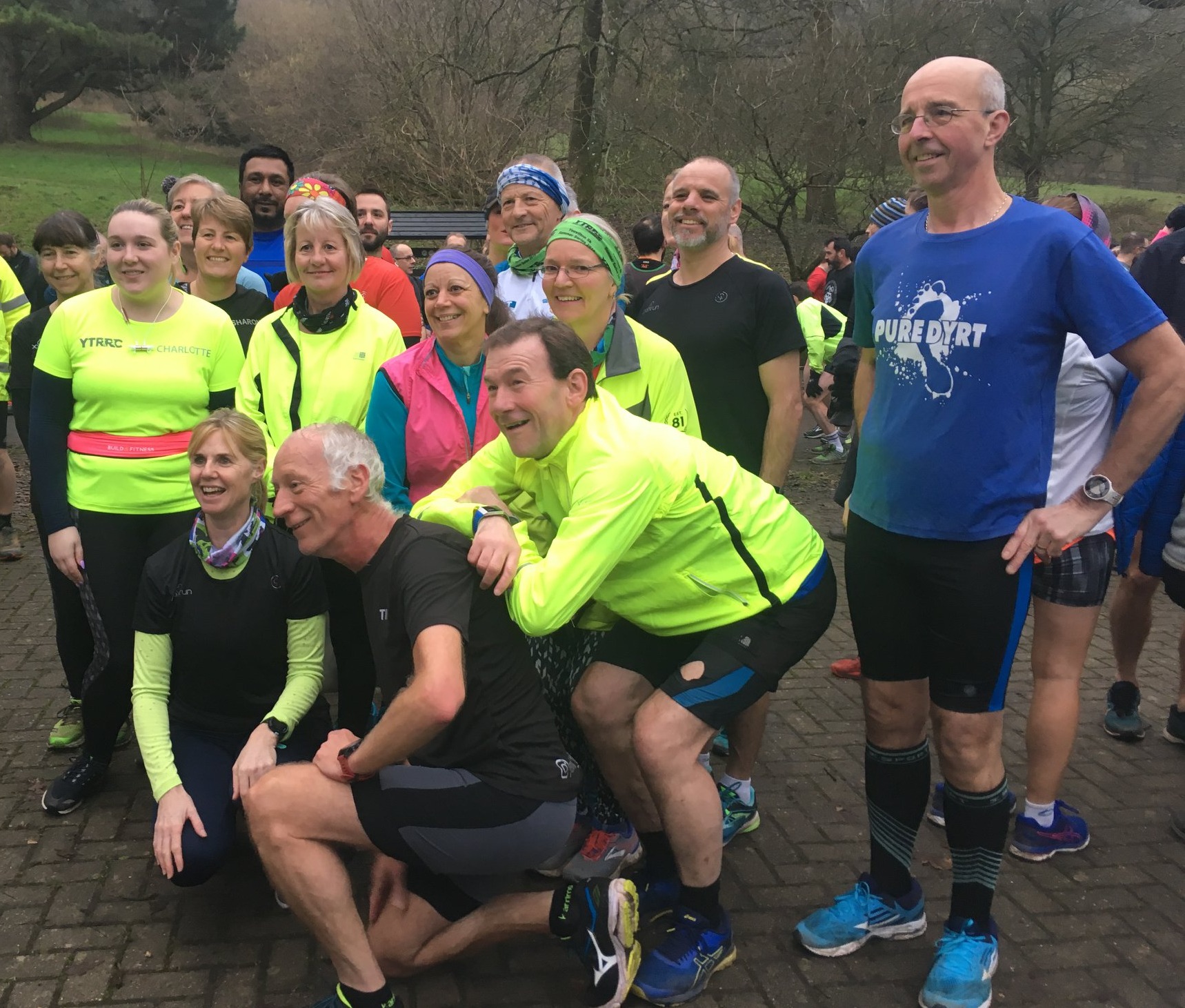 Stonehenge Stomp
This is an Long Distance Walking Assocation Claire Oberthur entered the 10k
From Claire: A really nicely organised walking and running event setting off from Amesbury. There were 5,10,20,30 and 40k routes, with start times staggered between 8 and 10.30am. No chip timing or number bibs, just a trusty card which we had to get stamped at each checkpoint. The routes had a mix of road and trail, with a fair few squelchy sections. No need for Marshals , the routes were marked with colour coded flags and markers for each distance. But there were plenty of volunteers with squash and biscuits at the checkpoints. I walked the 10k, and could just see the Henge in the distance. But I imagine the longer distances got a bit closer. I realy enjoyed my morning, and managed to avoid most of the rain. I think Melanie Higgsgot a bit wet running the 30k though-well done Mel! No bling.... a natty little badge for your PE bag instead 🤪 And did I mention that entry was less than a tenner?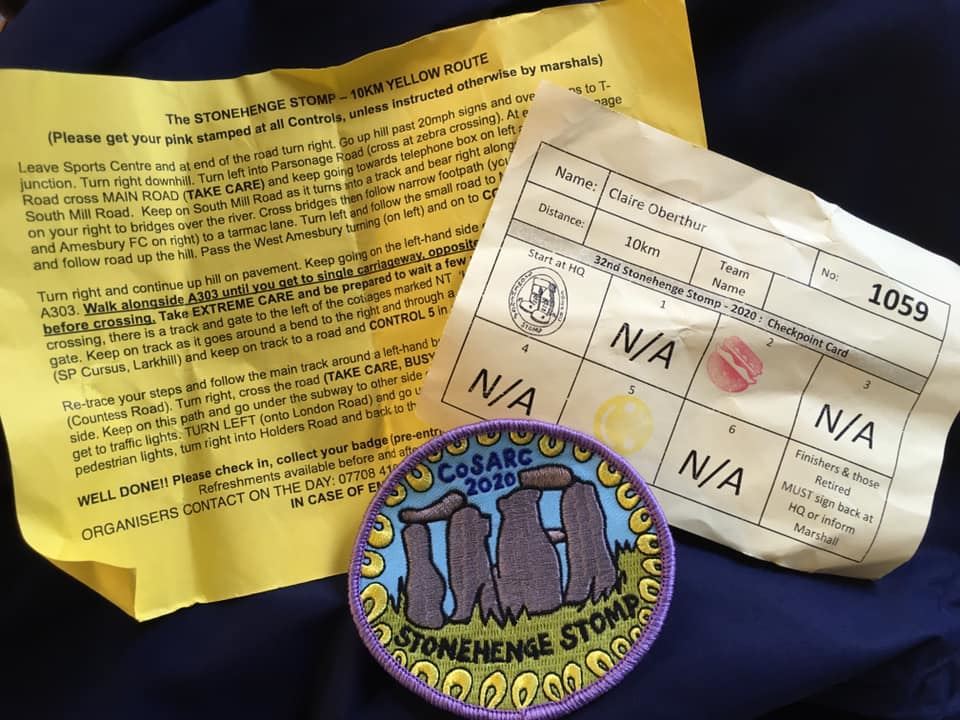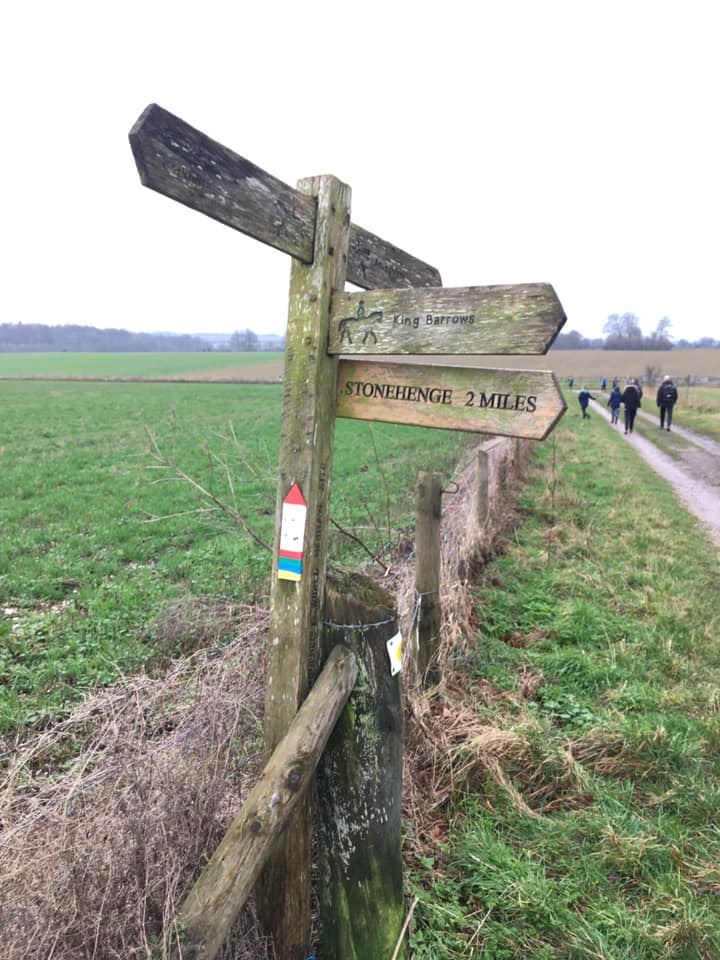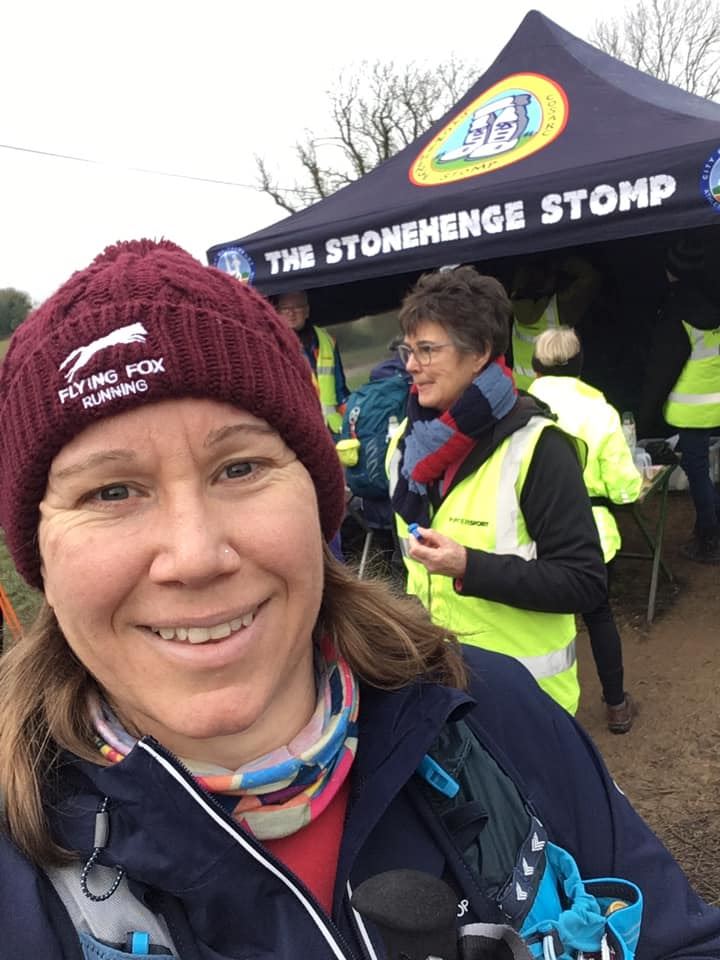 Southern Cross Country Championship
From Benjamin: Having run the Northern XC each year since 2013, I was really looking forward to my debut Southern XC following my switch of allegiance last year. After the low turnout at the South West XC I wasn't expecting there to be enough members for a team today, and as I collected my number sure enough I was the only entrant. It was another chance to run "alongside" some of the best athletes in the country and despite having Road in our club name, cross country is a great source of strength and stability.
After the senior women completed their 4.6 mile route, it was time for the senior men to take on our 8.5 mile (1,000 ft elevation) course, beginning with the famous Parliament Hill - a fight to the top as the course narrows considerably. My elbows unfortunately cracked someones fingers as we all bunched up but soon enough we all had a bit of room to breath and plod our way through the ankle deep wet mud. I've ran this course twice before at the 2015 and 2018 National XC and those experiences all came flooding back as my hips were pulled from side to side during the three laps. I took a few places after a sprint finish and it was all worth while as I just squeezed in the top 500 positions, provisionally finishing 495th out of 1,172 finishers.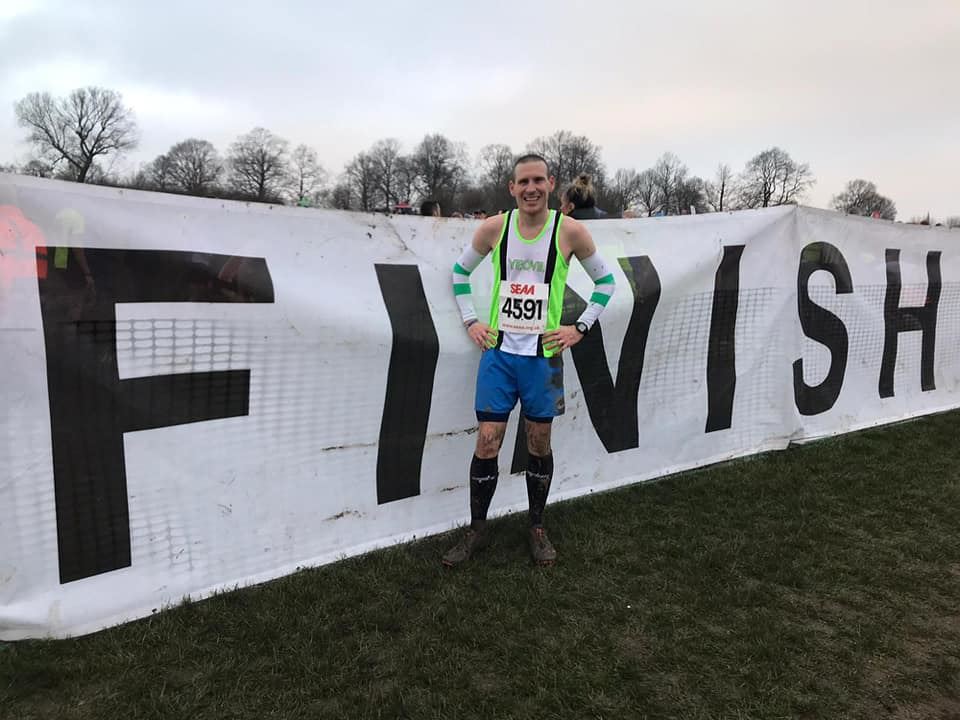 Half Marathon Training
Today had two doing 13 odd miles, Kev left from the start of the New Yeovil Half and Graham took a faster group from Goldenstones, so about 22 runners altogether. Thanks to both for organising the two groups.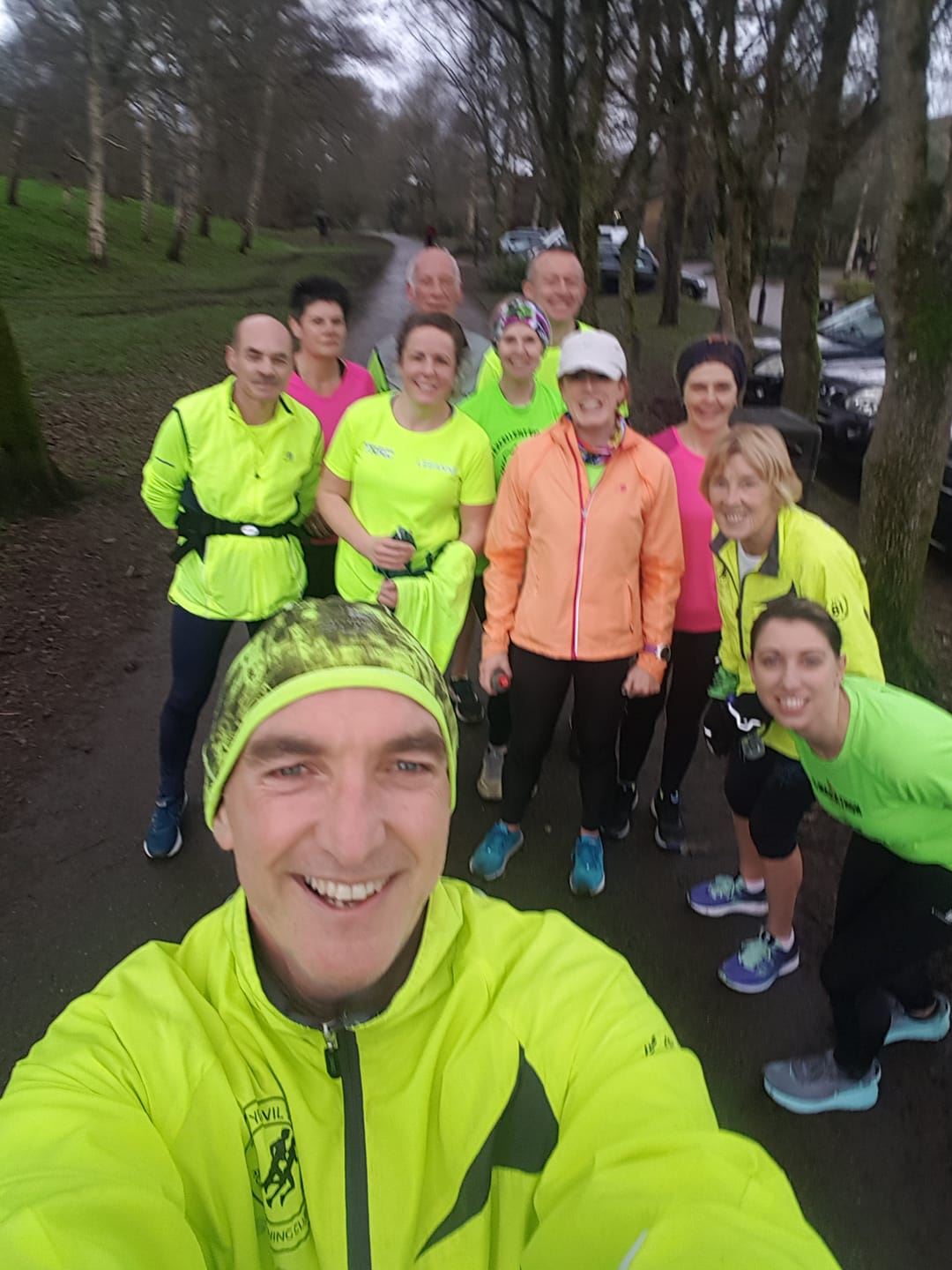 Great 13.1 training run with this lot... well done all 🤗👍 was a steady/ easy pace and special thanks to Lorna who was just like half time football coach providing water and orange segments half way round .. then we enjoyed coffee and cake in Town.
Back to the Thames
From Anita: Long day. Up at silly o'clock in the morning to go to a Phoenix running event at a different location from the usual one. The Pick and Mix marathon along the river/canal, some of the paths were rather muddy and trainers ended up looking like we were wearing snowshoes (except it was mud!) So, hard going but as usual an enjoyable day out with Lynne and Tara.
At the end you choose your medal by picking its name out of a pot, they were all amazing but I think I did well with mine - Race to the Thrones.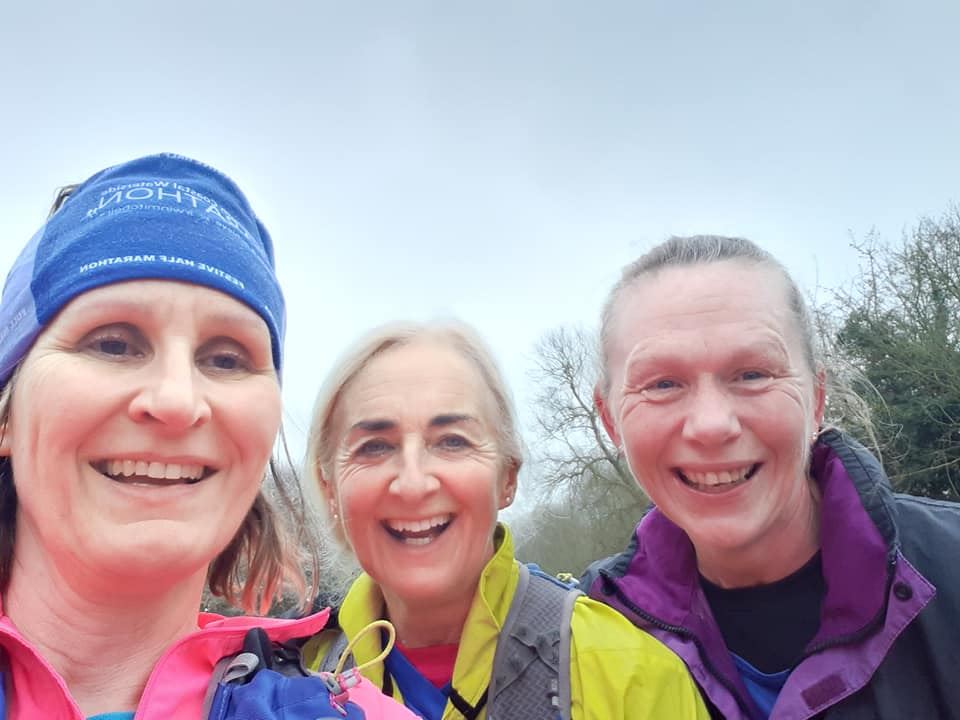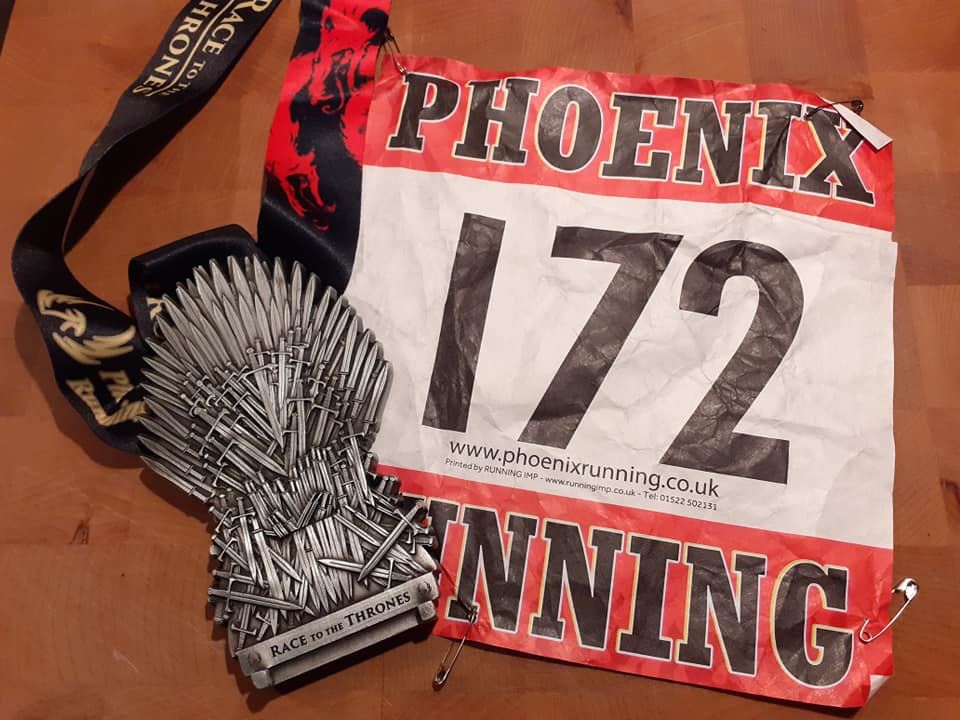 Park Runs
Still at Ninesprings and a good turn out.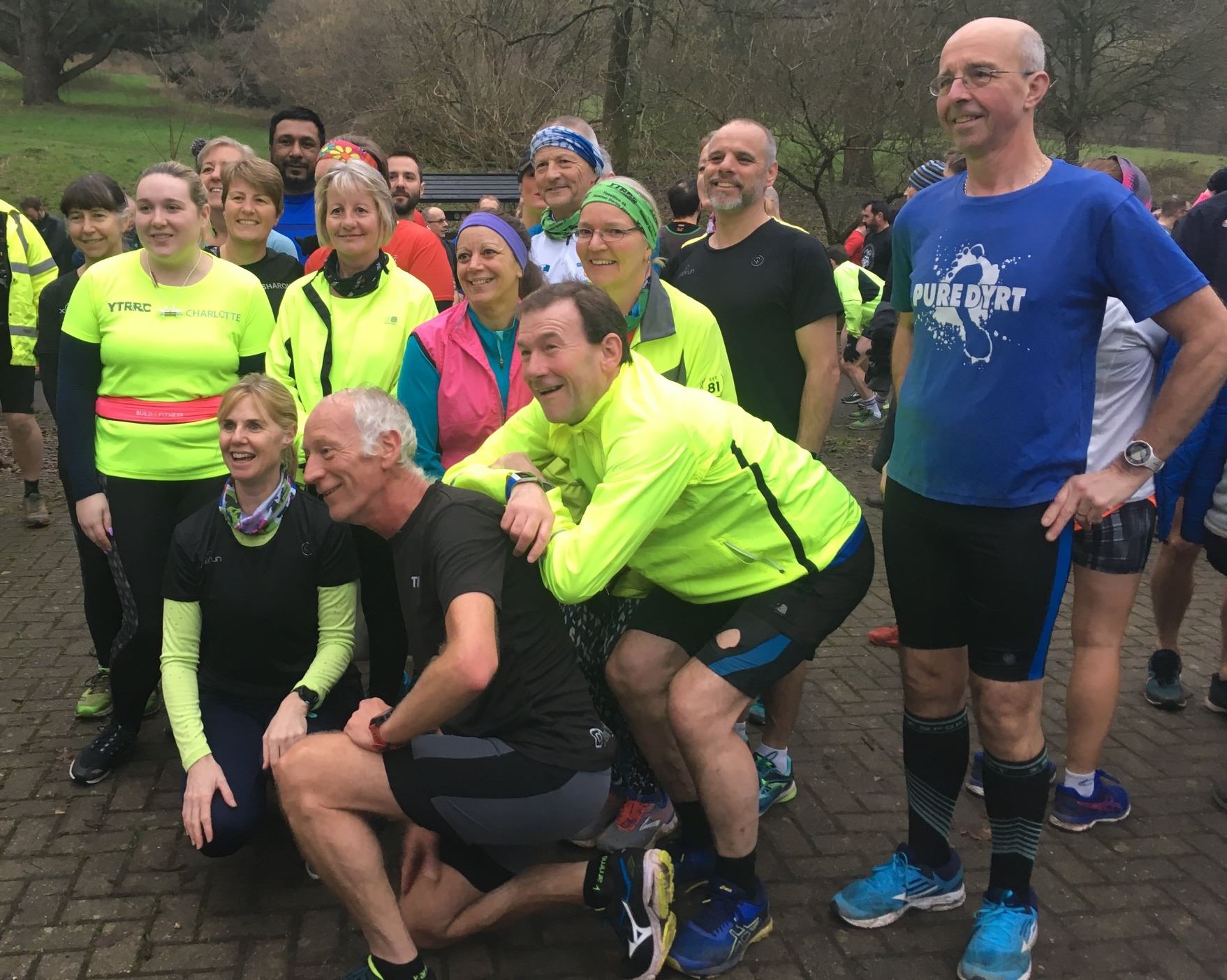 From Holli: A rare Saturday off work! Longrun Meadow Parkrun for us this morning. 🙃

Hill Training
Good turn out for the Hill training by Nathan.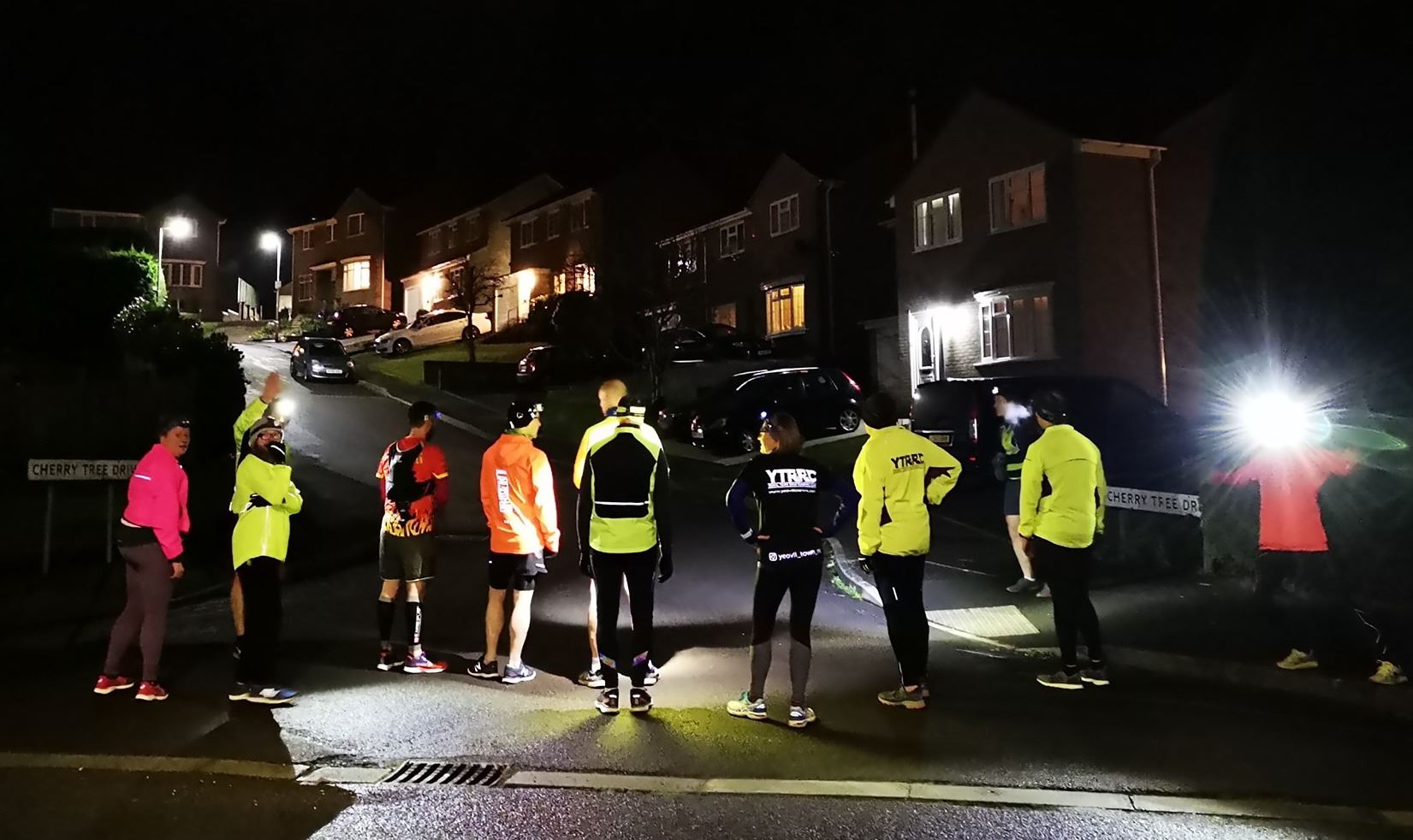 From Tristram Clark: Great evening for hills despite being cold and damp good numbers and good session. I was feeling the cold in my legs today. Thankyou Nathan https://www.relive.cc/view/v4OGmrWArmq
Marks Runs
PUB RUN – SHEPTON BEAUCHAMP (23RD January 2020)
Sue planned the routes and led the main group tonight. Although familiar terrain, once we had left the village, I had no idea where I was for the first 3.5 miles. It only became clear as we approached West Lambrook. There were six of us initially (Sue, Anita, Louise, J.C. Gareth, and myself). Part way round we were joined by Simon and Nikki. Leaving the pub, we ran south, then turned left and ran along Littlefields Lane, which was muddy and gave off strong sulphurous smells. At the end we turned right, then left, and left again. Unknown to me this had brought us back to the end of Littlefields Lane again. At one point we were heading towards the church at South Petherton. We turned right and ran past Compton Durville. At the end of the road was West Lambrook. We turned right, then left, and left again. This road had mud and puddles and turned into a significant climb. We then descended and cruised back down into the centre of Shepton Beauchamp. The run was 6.17 miles with low and high points at 53 ft and 240 ft. Thanks to Phil for organising, and Sue for planning and leading. Thanks all for great company.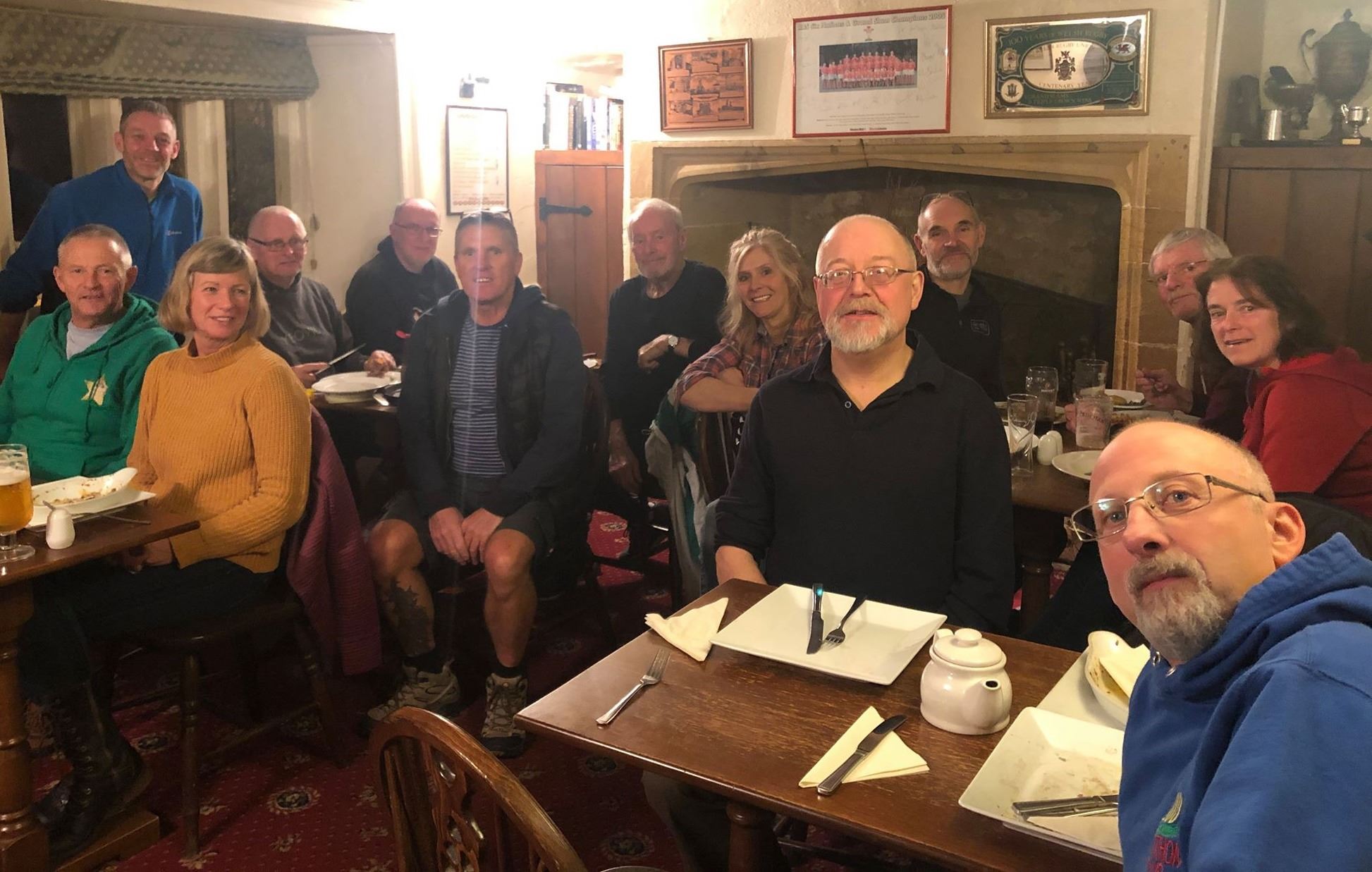 Released On 26th Jan 2020