God Save the Queen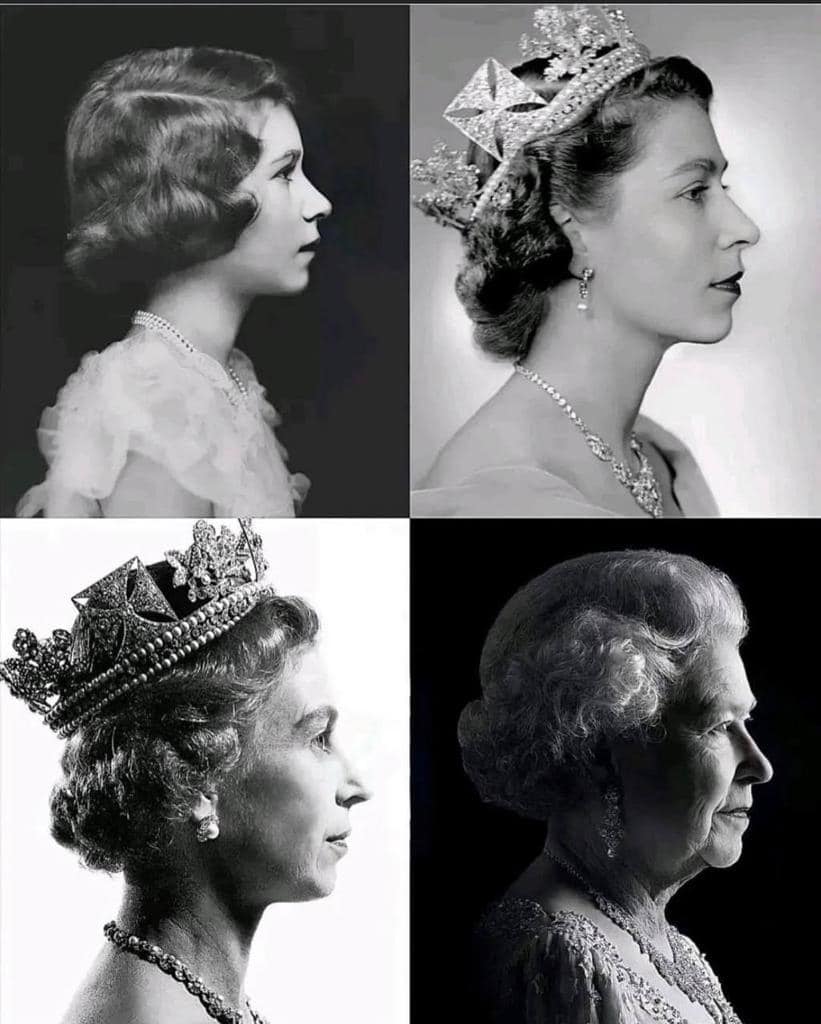 Wells Festival of Running
We had four runners at this event, I am waiting for Matt's literature review of the Race that will be added below.
From Matt: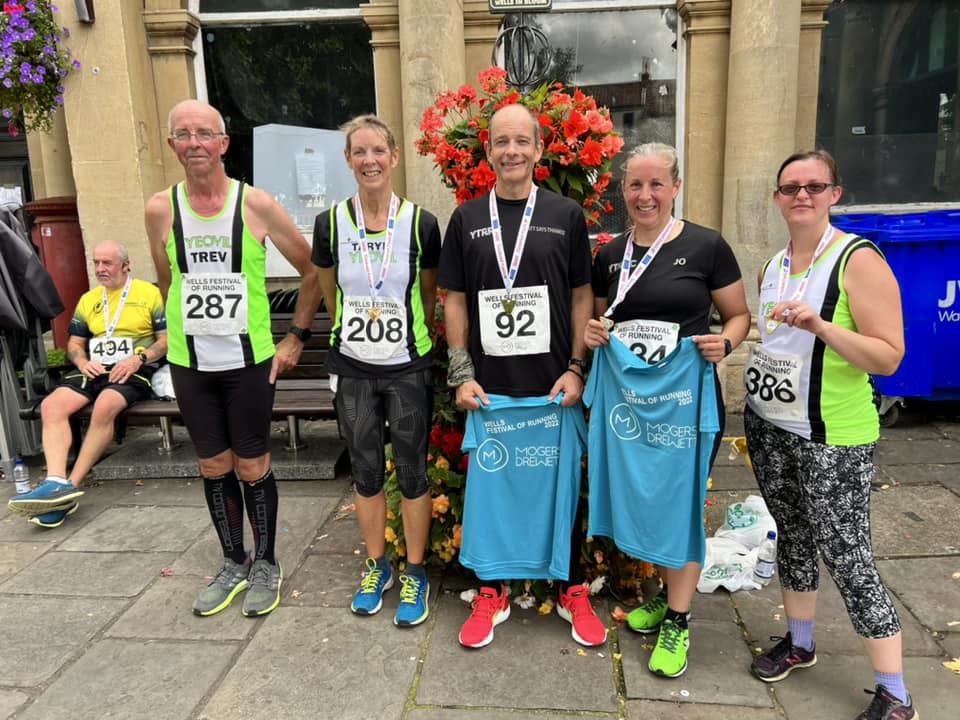 Final Summer 5k
Don't forget we have our last 5k this week and as normal we need lots of helpers and Cake Maker's (with ingredients to let people know what is is in it).
Great North Run
Today we had a few YTRRC runners taking part in the Great North Run, Lesley, Graham, Anita and Rachael.
From Lesley: Second of my three half marathons complete. Great North Run today in ideal conditions although a tad warm. From eight miles I started to struggle as it seemed to be a continual incline (strava didn't agree ). Anyway, I finished and was rewarded with a delicious whippy icecream - with a flake of course. Graham did an amazing time. Also, a brilliant well done to Anita and Rachael. The atmosphere and support was amazing. I also met up briefly with a few 'fellow 401-ers' who were running for the #401foundation charity. Bristol half in two weeks as a taper run before London.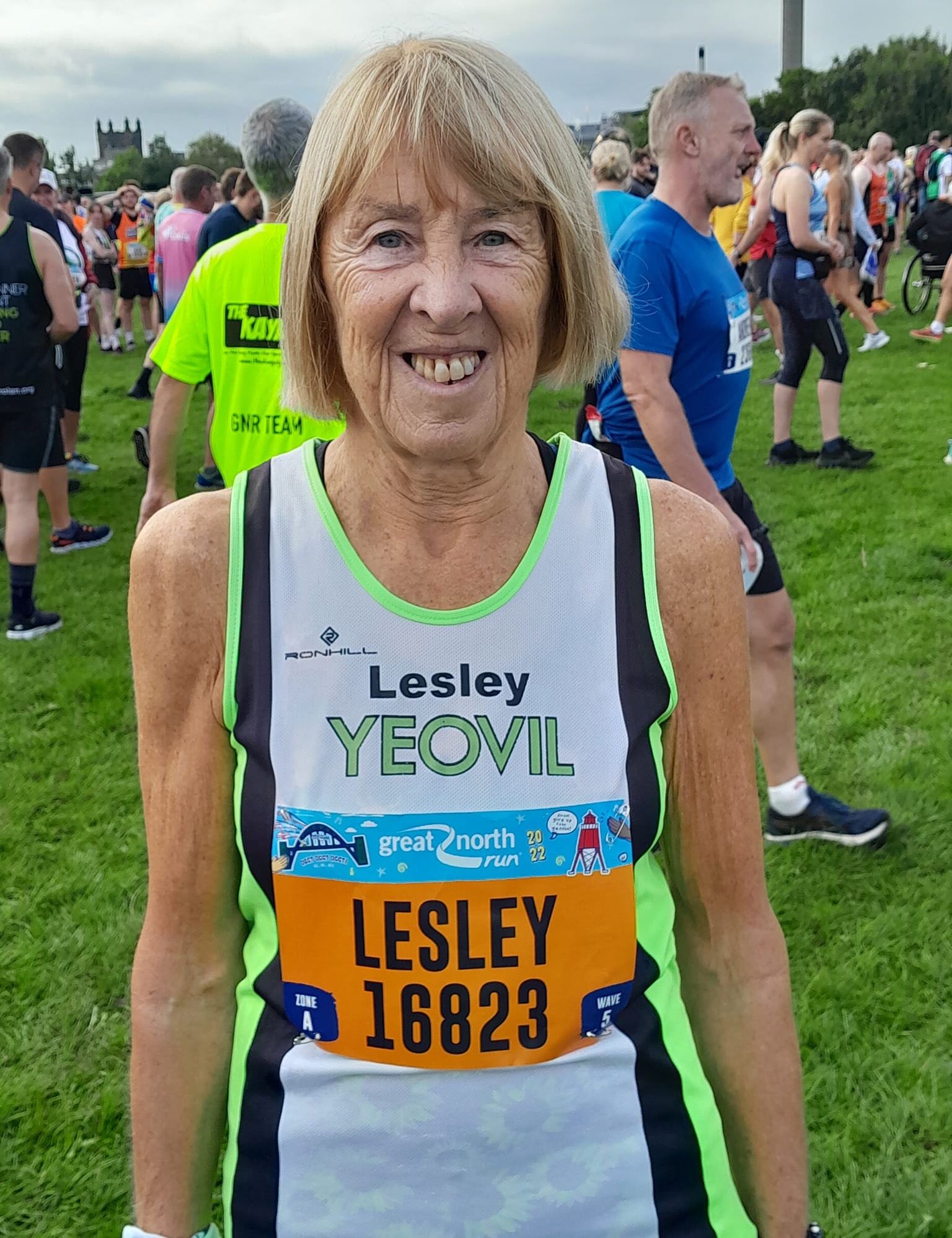 From Graham: Great North run complete, next race London!!!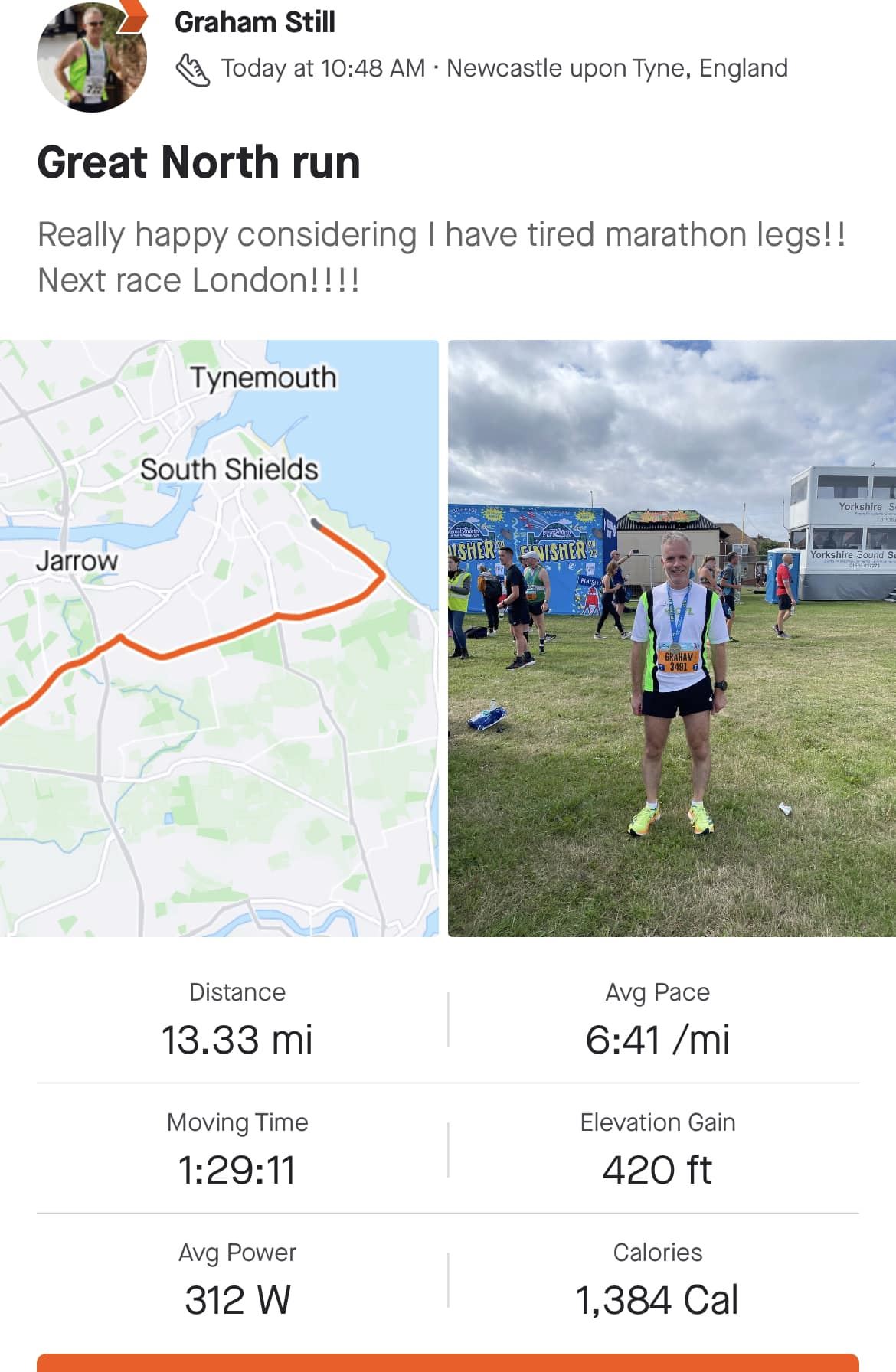 Bagyard Half Marathon
From Donna: The four of us that were doing Bagyard Half Marathon. Sadly I fell at the first hurdle and slightly bruised my wrist but all OK but pulled out after first lap. Only 6 runners turned up. Felt so sorry for the organisers who are so nice and put a lot of effort into holding it. The Ultra is tomorrow.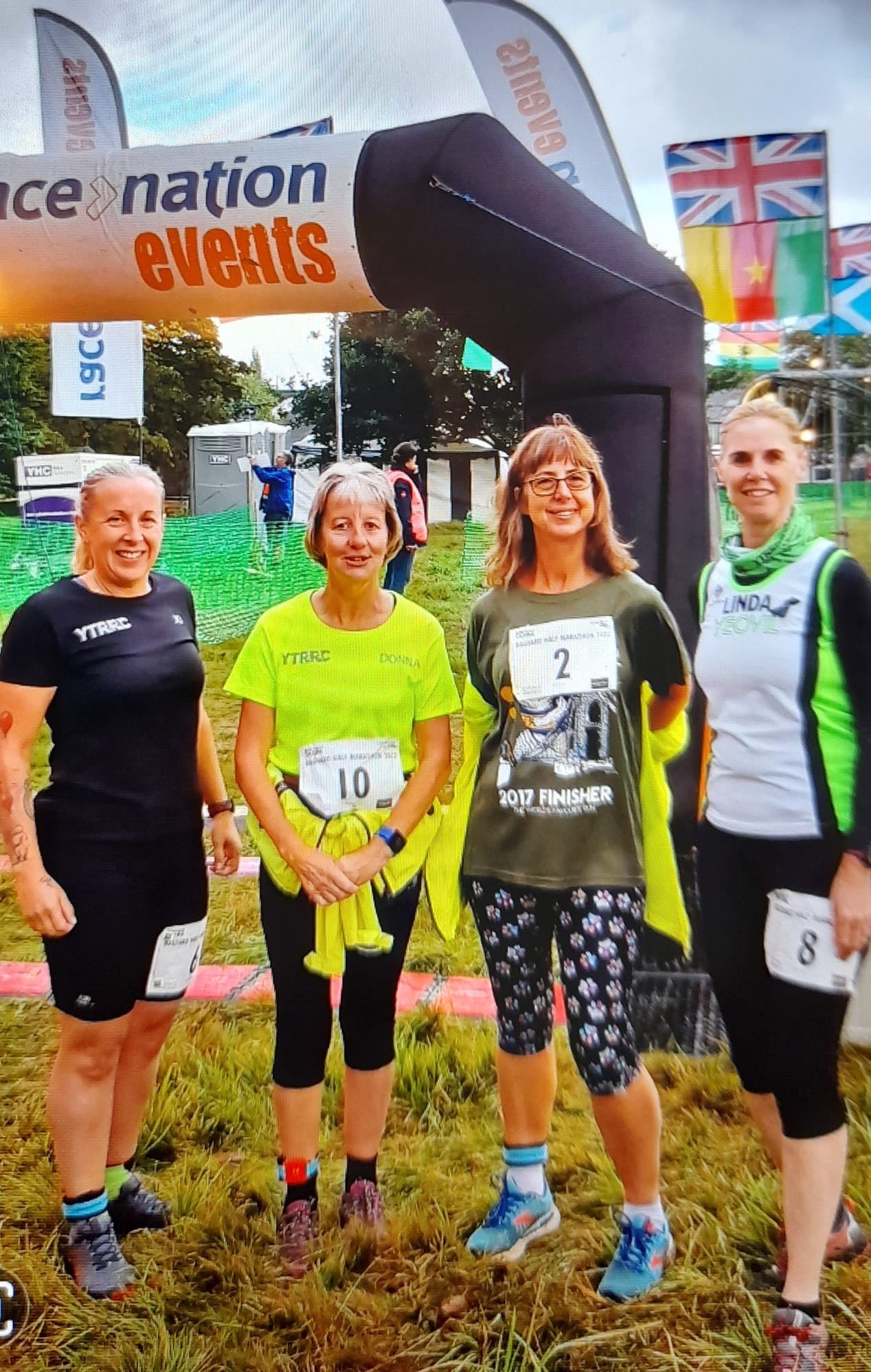 PUB RUN – MILBORNE PORT (8TH September 2022)
From Mark: Rob and Alison led the not so fast group tonight with a route similar to 6 weeks ago but in the reverse direction. Leaving the pub we ran along the main road, turned right and followed roads, paths, and fields to the New Town area. We crossed fields in drizzle and ran along Vartenham Hill to the foot bridge over the railway line where we stopped for photos. Turning right we ran along the lane following the railway line then turned left at Three Arch Bridge to climb the stony track. The track levelled out. Turning right we ran down Millers Hill into Milborne Wick. We passed a pond with hundreds of wild looking ducks then met up with the fast group. We continued up the road to Bomers Bridge and turned right. Turning left, then right we passed under a railway bridge and continued along Shoredown lane. Turning right we came to the dark wooded corner. Continuing along the road, to our right were fantastic views over Milborne Port and towards Sherborne. A deer was spotted heading towards the solar panels. The last leg was a wonderful steep descent which flattened before coming back into a welcoming old Milborne Port. We were even cheered on by a group of youths. The pub meal after was great with quite a big turn out on two tables. Thanks Rob, Alison, and Phil for organising.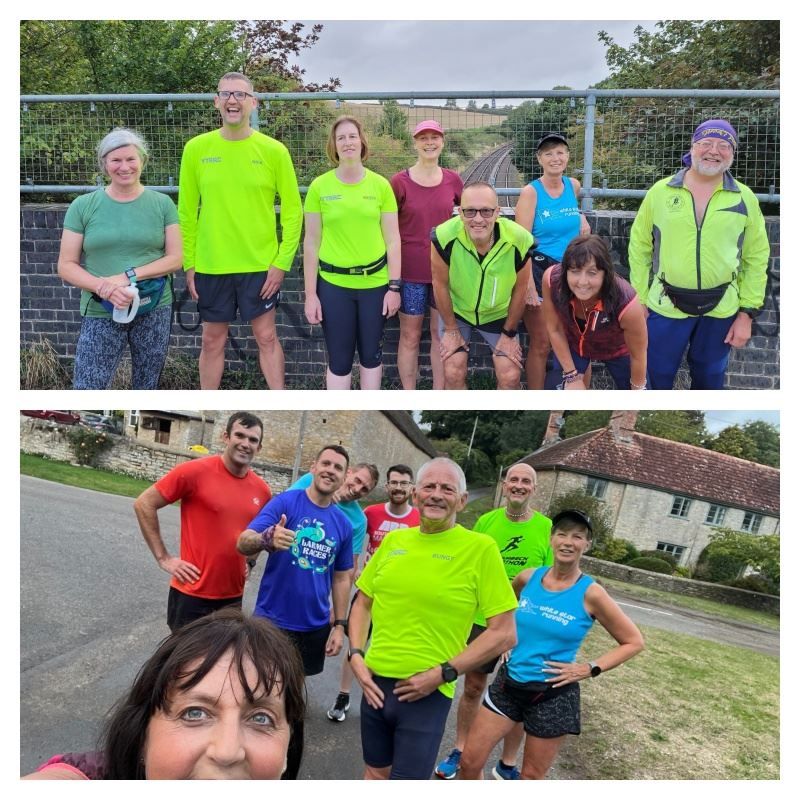 Park Runs
From Lesley: Town Moor parkrun this morning with Tony, breakfast in Wetherspoons, quick visit to South Shields, now about to watch Newcastle Falcons v Harlequins Rugby match, before carb loading at N Italian restaurant later.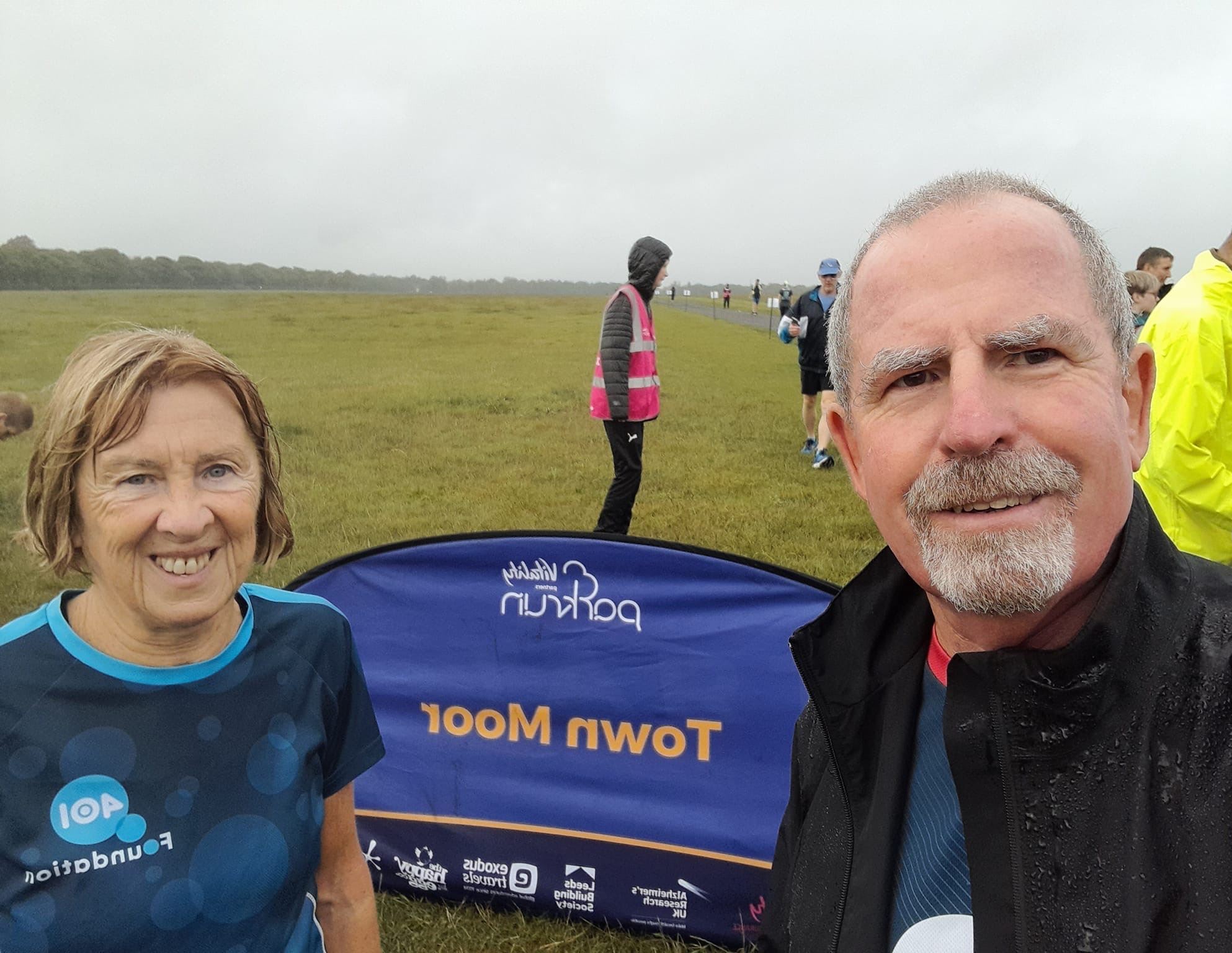 From Adam: Weymouth Park Run, swim in the sea and bacon roll from the beach cafe - what more can one need!!
From Jo: Time for a gentle Frogmary Green Farm parkrun Took a few pics to get us all.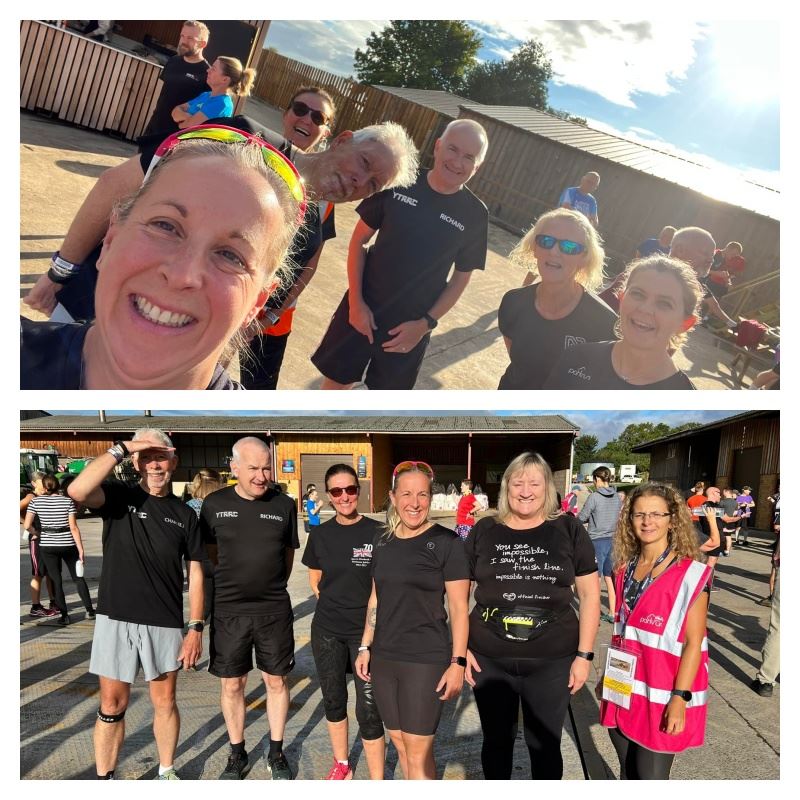 Virtual Running
From Brian: I have passed half way on my virtual Ireland challenge.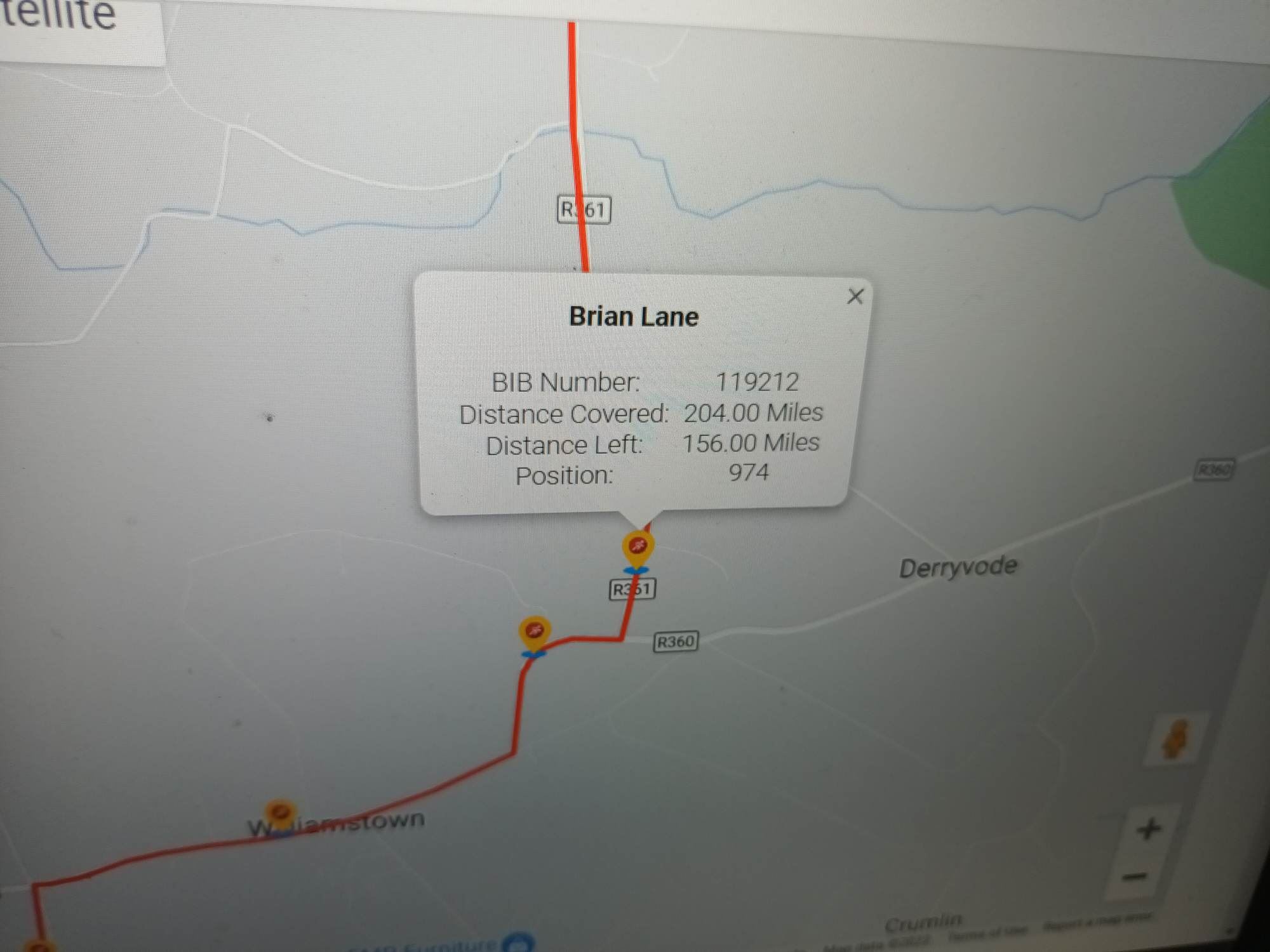 Released On 10th Sep 2022