God Save the King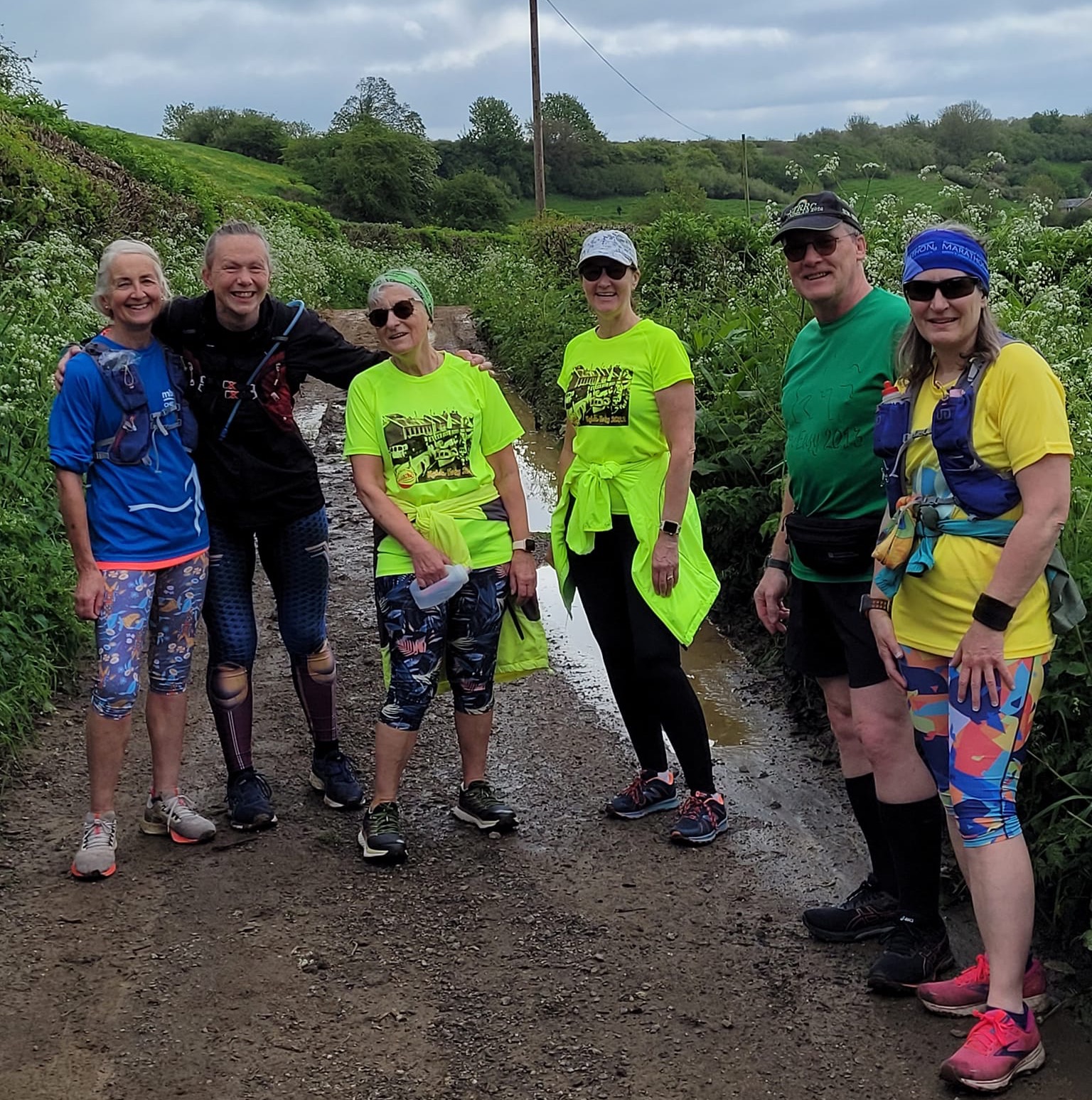 Ibiza Triathlon
Well done to Fran great achievement.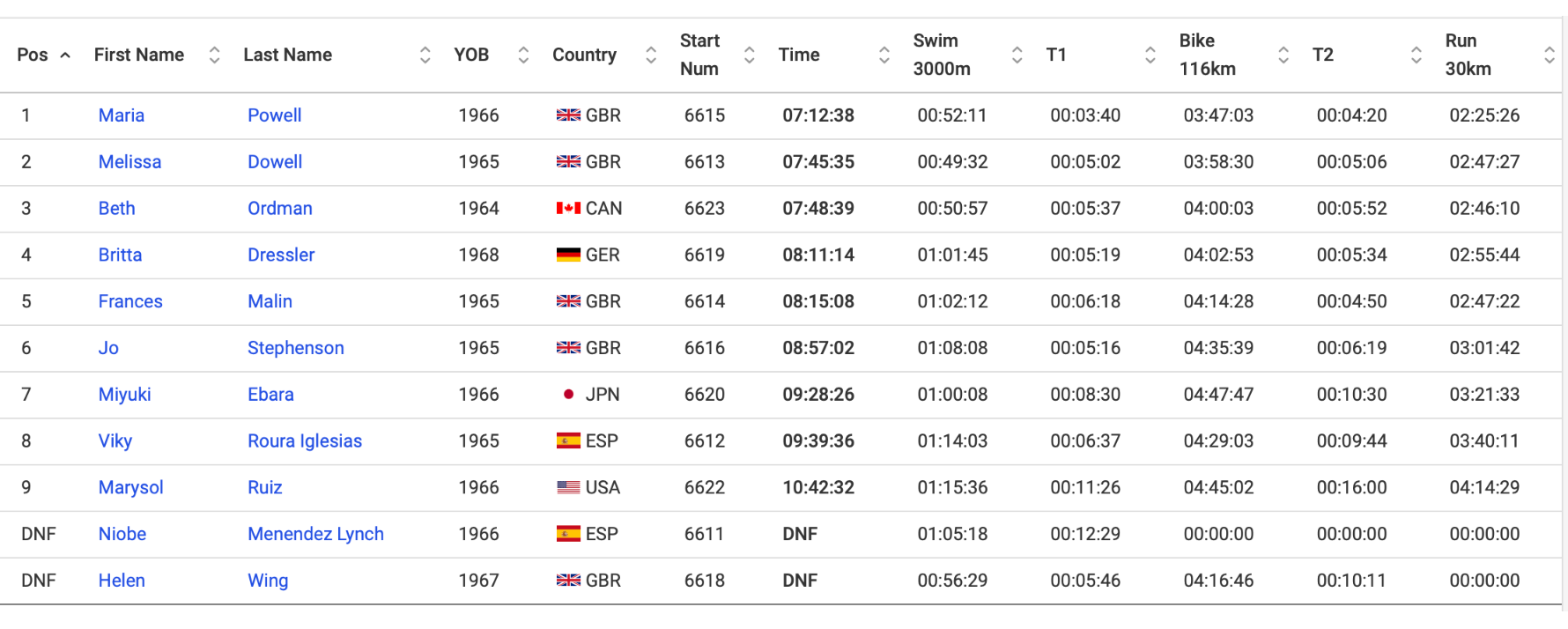 Ottery 10K
From Claire: Mixing with the elite at Ottery 10K! The weather couldn't have been better for a trip to Ottery. Friendly undulating (hills!!) race through the lanes of Devon. Claire Shucksmith didn't like this race last year (suprised she signed up this year!) so was back to prove it wasn't that bad! She smashed it, knocking 7 ish mins off last years time sadly I think she gave those minutes to me!
Lovely to meet Jo Pavey who started the race (and ran it too) very friendly and happy to talk to us, we encouraged her to come to the Yeovilton 5K series!
Lunch and a mooch around Ottery nurseries was a nice end to an enjoyable morning
I'm pinching Matt Drivers quote from last week, sums up my morning! The miracle isn't that you finished, it's that you had the courage to start!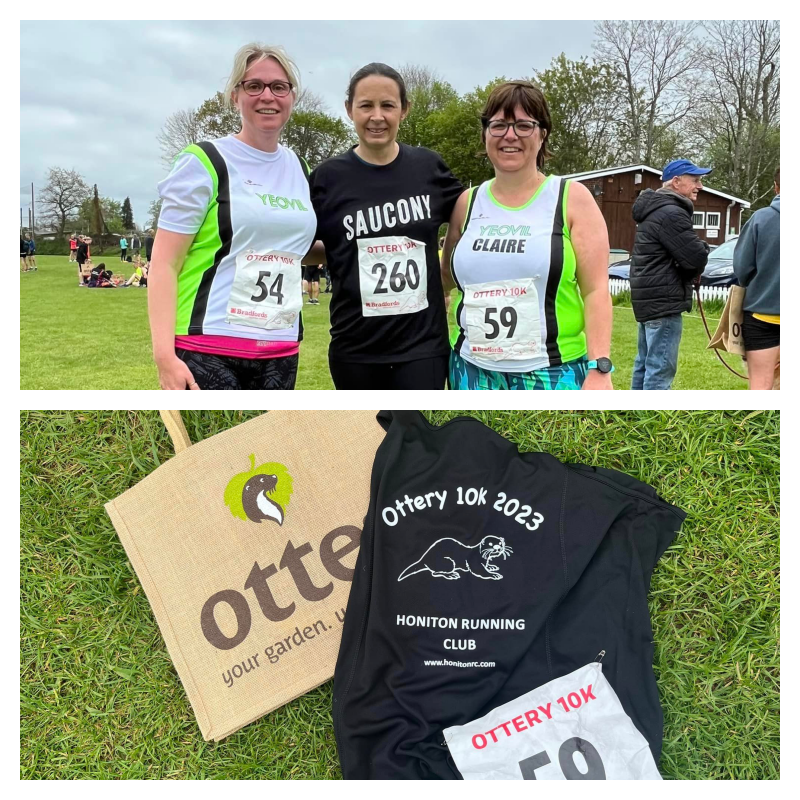 Park Runs
From Sandra: Fell Foot Park Run at Windemere this morning.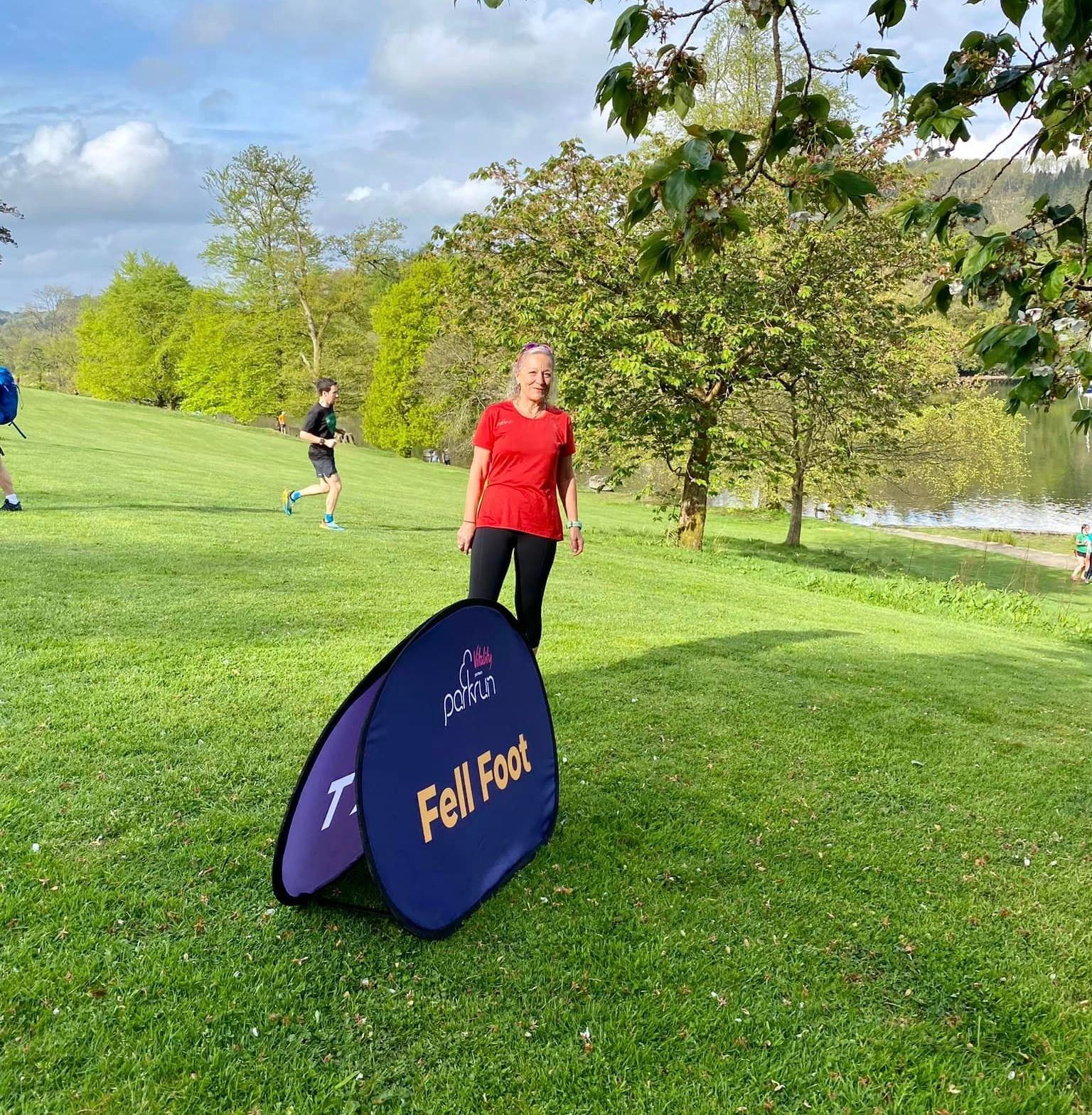 From Adam: Fell Foot Park Run at Windemere this morning.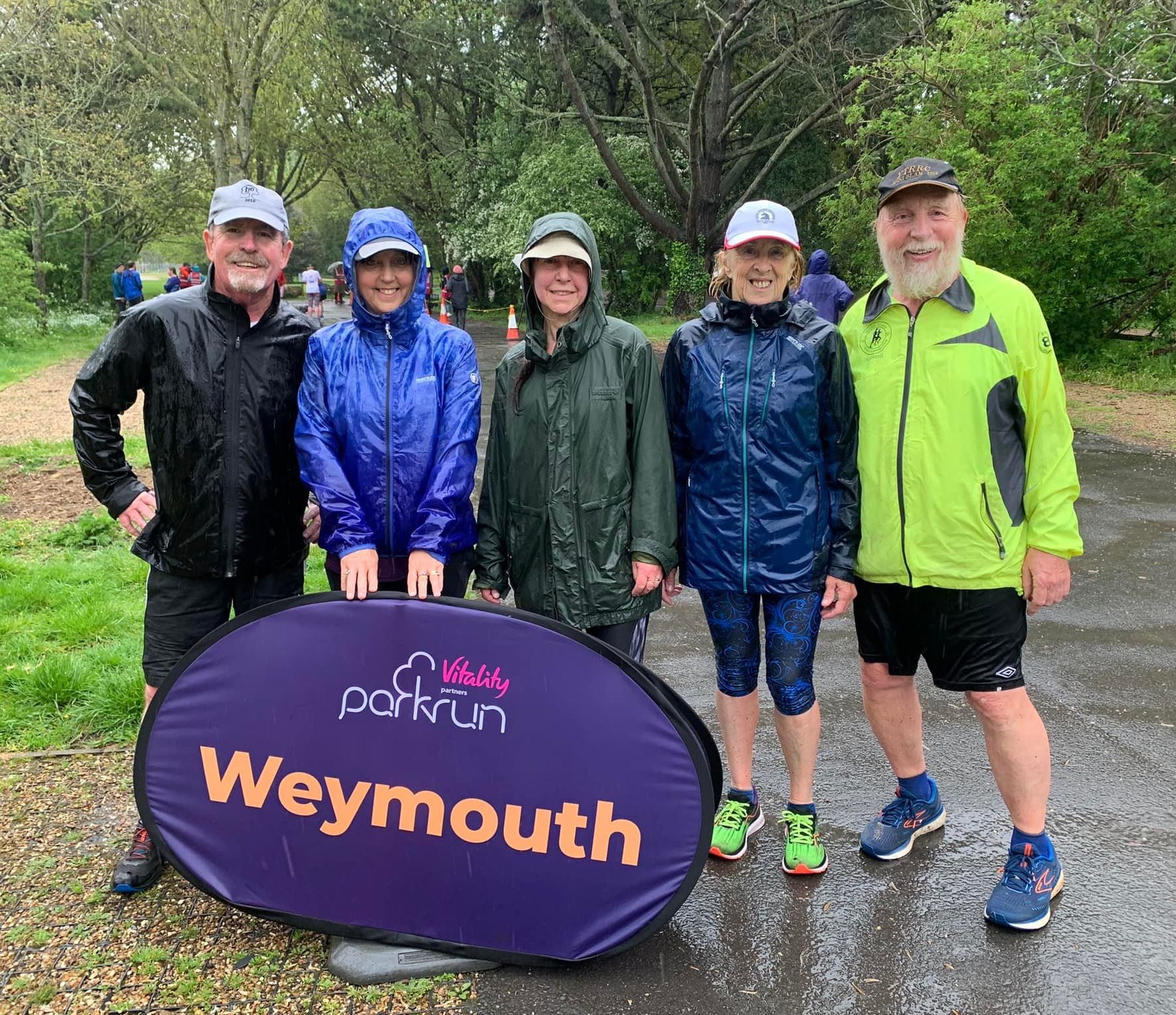 From Jo: Just a few mad people. Shame about the weather.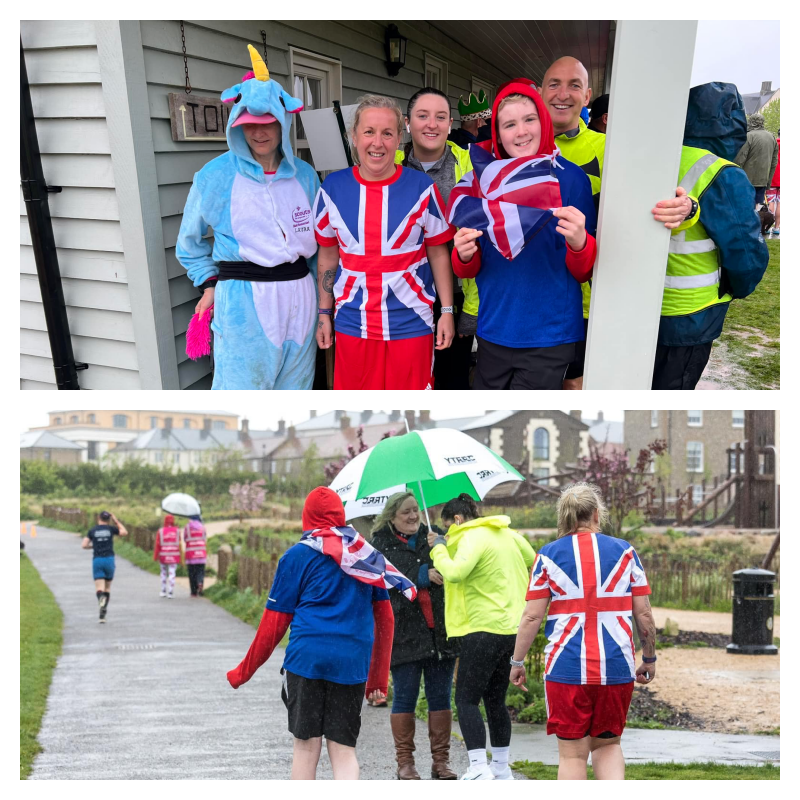 Saturday Runs
From Donna: Cavity Trays social club run. Only 5 of us today braved the wet weather. Lovely run out to Montacute and back through fields and road, led by June.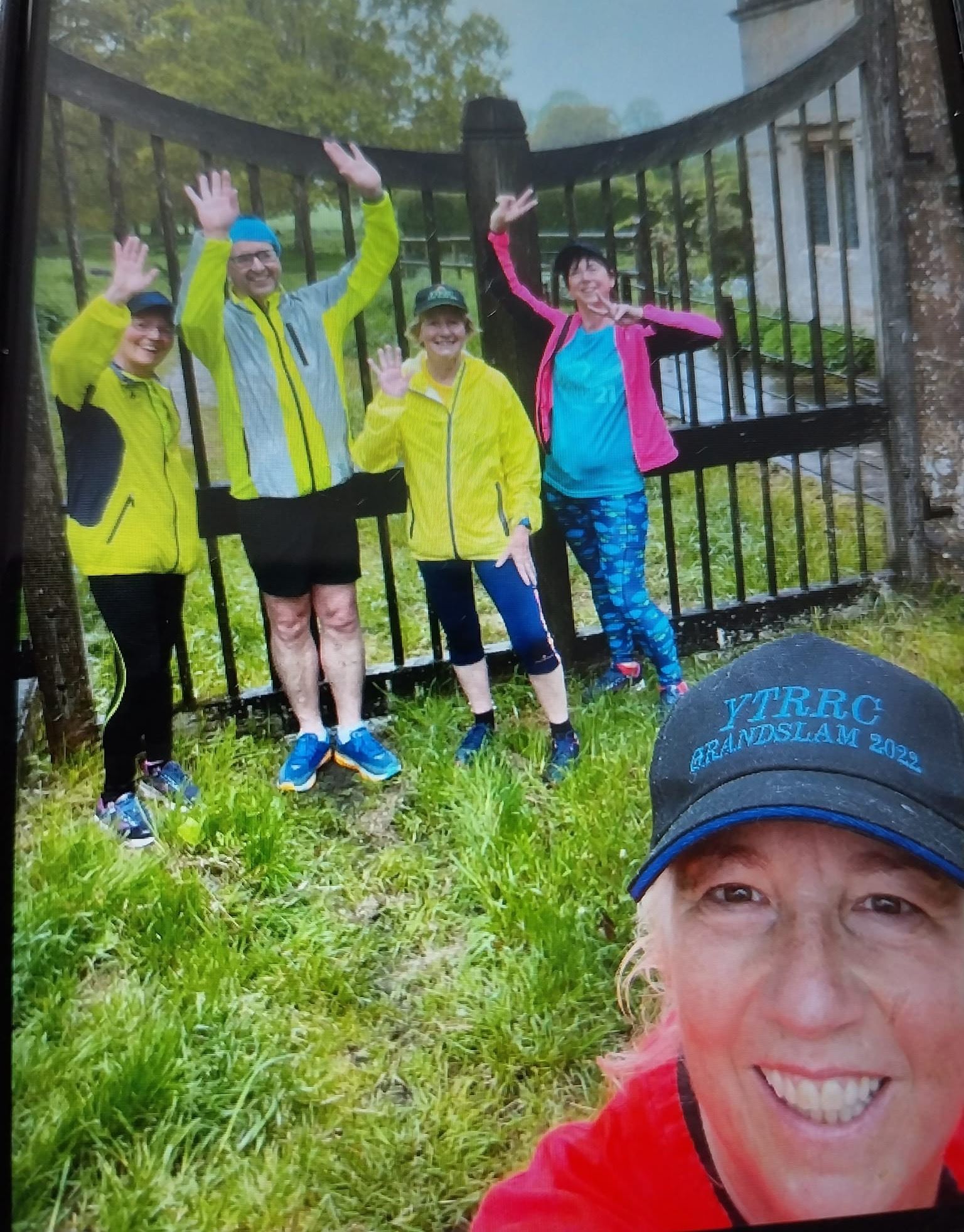 PUB RUN – HARDINGTON MOOR (4THMay 2023)
From Mark: There were five of us in the not so fast group tonight (Lesley, JC, Louise, Rob, and myself), and we ran an anti-clockwise loop of around 6.5 miles, all on roads. Leaving the pub we ran through Lyatts and climbed. At the top we turned left and ran to Pen Cross where we stopped for photos. We continued and descended down to East Coker. Passing Tellis Cross we turned left and followed the lanes through Nash and up to the south western edge of Yeovil. Heading west along Camp road, we then turned left and ran along Gooseacre lane into West Coker. Heading south eastwards we ran through the village and climbed up to Ridge lane. In a field there were some impressive Highland cattle with big horns. The last leg was the descent back down to the pub. We missed the rain. In the pub afterwards there were 11 staying to eat. Thanks Phil for organising.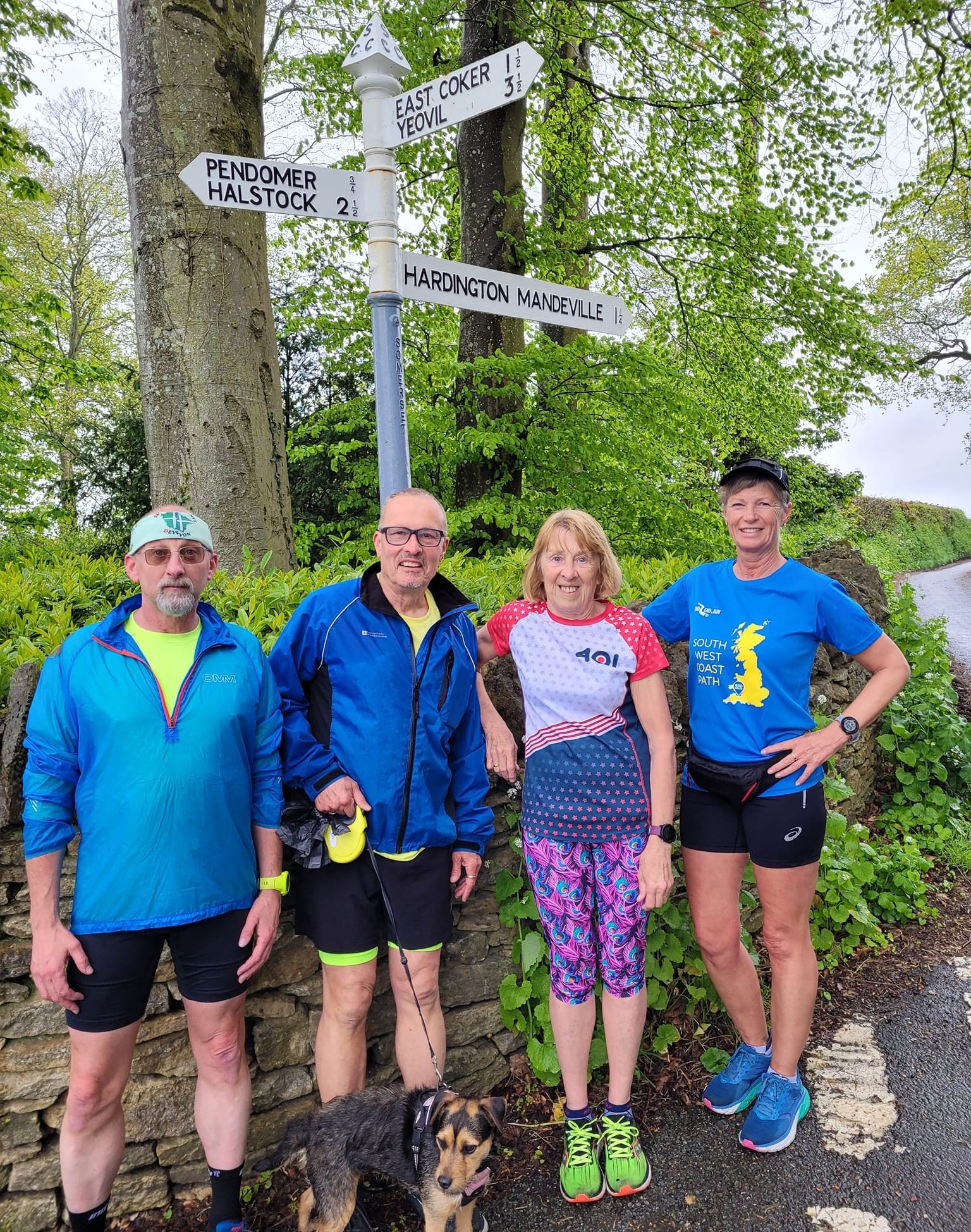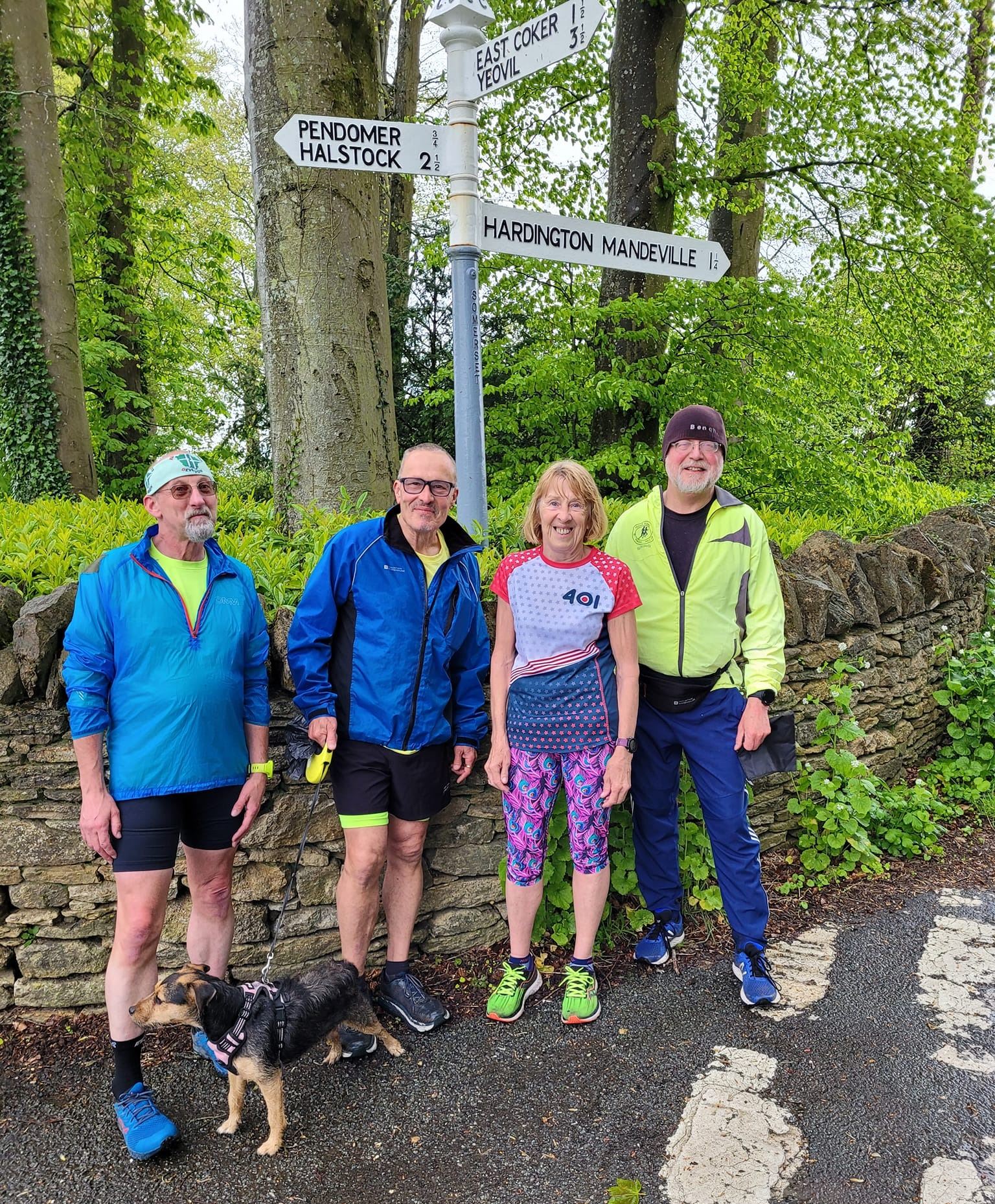 Released On 5th May 2023