Forty Years and Still Going Strong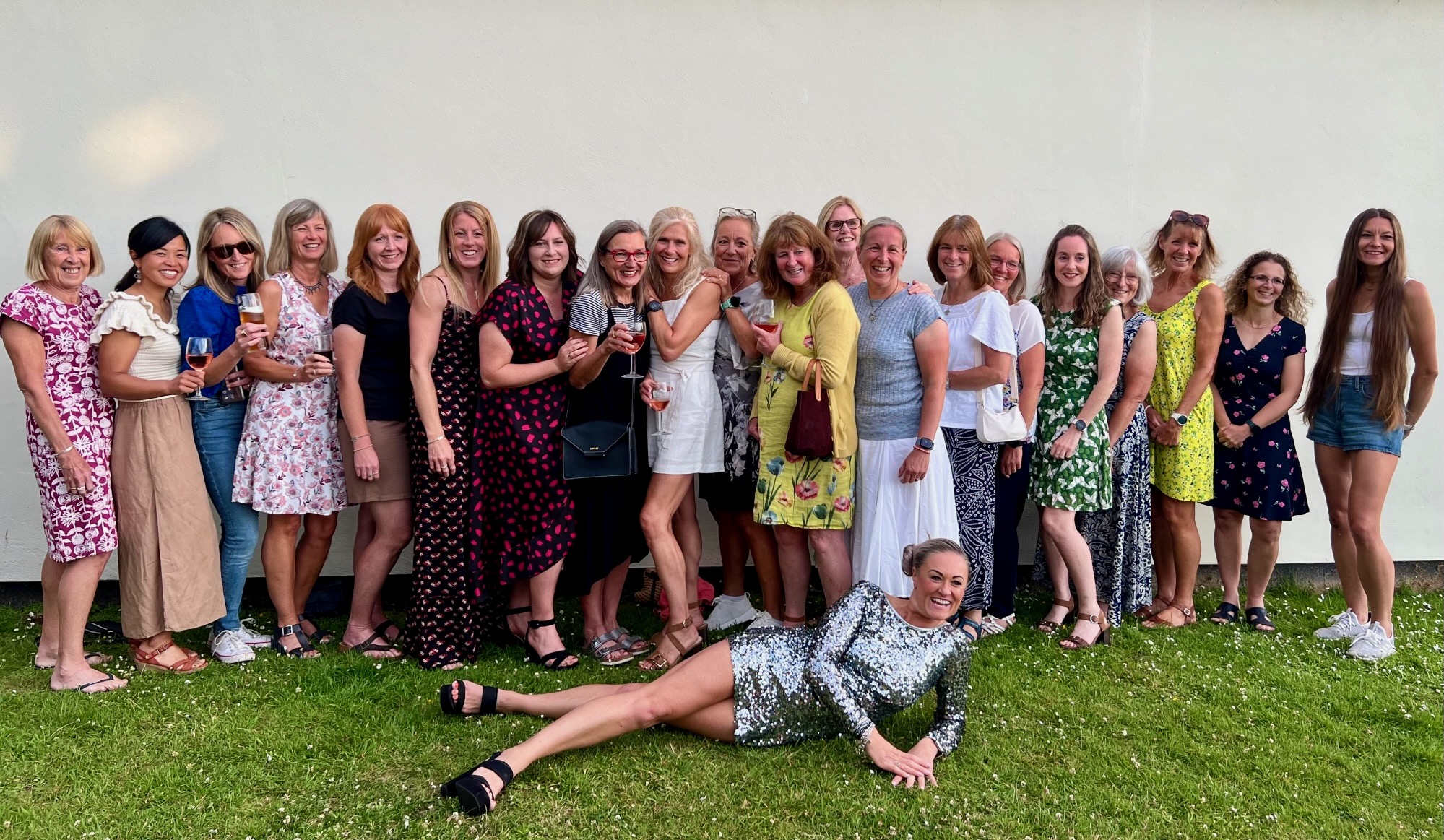 The 40th Anniversary
Thanks to Denise and her team for organising this, it was a great night (I think) and the food was good as well. Phil also helped with some reports and blogs going back through the years.
Otter Trail and River 10k
From Sue: Otter rail and river 10k at Tipton St. John, a great morning out, civilised start time although pretty hot conditions. Not my fastest due to the heat and banging my head on a tree at 3k but still managed FIRST YTRRC across the finish. Would recommend as a scenic multi terrain event.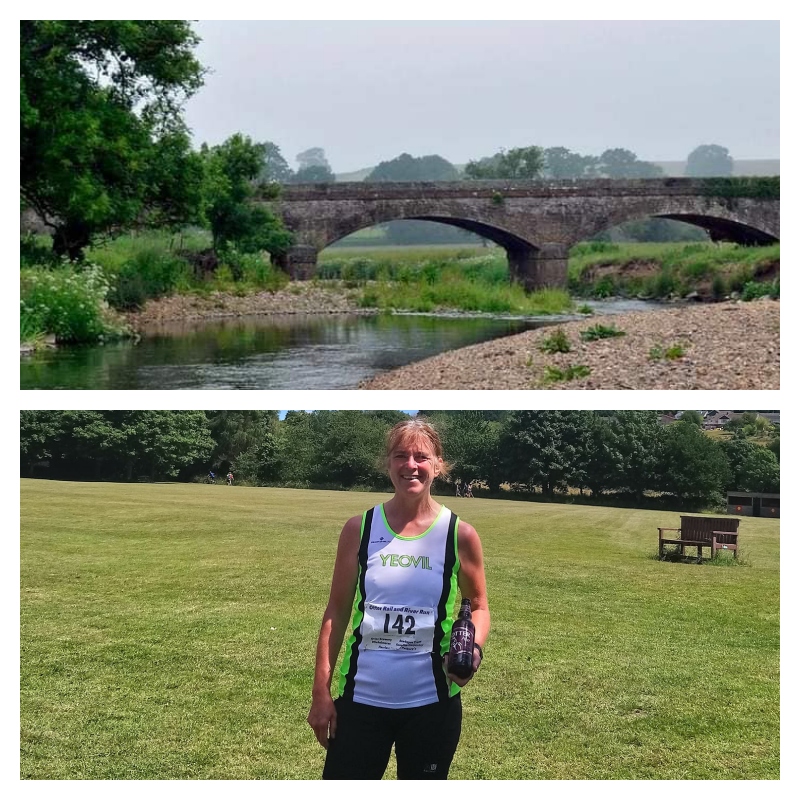 Yeovilton 5K This Wednesday 13th July
From Mel: It's back ! & we need your help to raise some pennies for club funds please.
Bakes - cakes, pastries, biscuits , tarts, savouries. All donations gratefully received . We have a bit of a reputation to uphold with our fantastic bakes. Have a go , it's a good way of satisfying that urge to bake without consuming the calories . However , we do strongly recommend tasting , for a small donation of course ! If you're not a baker ,then shop bought items always welcome. A big Thank You in advance . Without you we couldn't do this .
Town Tree Trail
From Adam: Town Tree Nature Garden – open afternoon for YTRRC members, families and friends – next Sunday 17th July - 2.00- 6.00pm.
The gardens are currently closed to the public but we have arranged a special open afternoon for YTRRC families and friends. Come any time between 2.00 and 6.00pm, please park in the main car park. Town Tree Ln, Stapleton, Martock TA12 6AP
Bring picnics if you want, no set charge but there will be a box for donations.
Thanks
Adam
Park Runs
From Adam: Plym Valley Park Run today - one very steep hill (done twice), two and a bit laps, very welcome shade, through the woods along the river, absolutely beautiful. Free car park but no toilets (use the woods!). Partly on the long distance cycle path. Really recommend.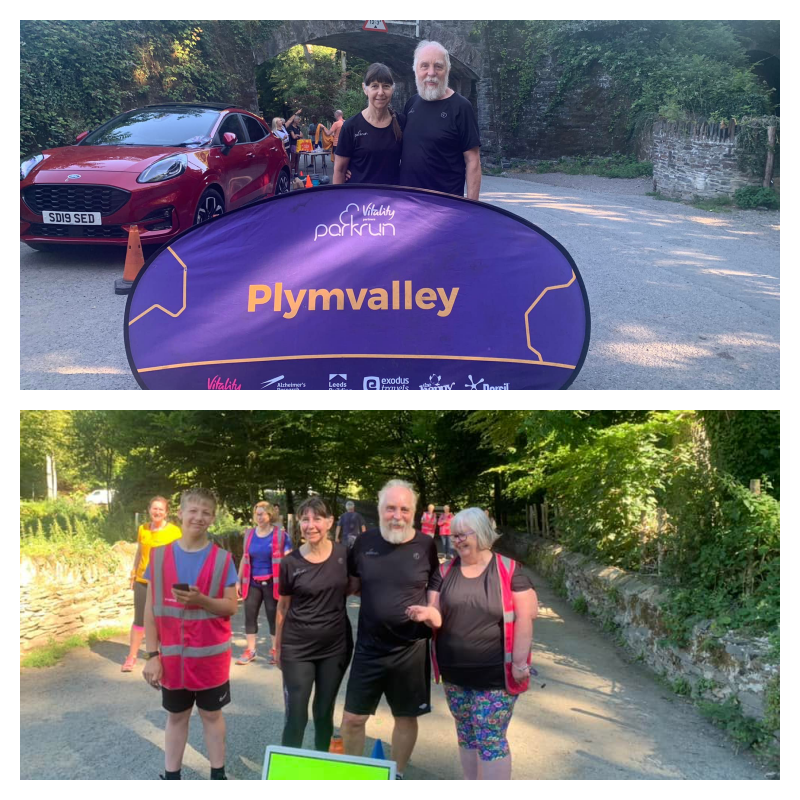 Pub Runs
From Phil:
For those that are interested the next lot of Pub Runs All booked & confirmed
Thur 07-Jul-22 Haymaker Wayford TA20 3AP
Thur 14-Jul-22 Halfway Inn Pitney TA10 9AB
Thur 21-Jul-22 Bell Inn Ash TA12 6NS
Thur 28-Jul-22 Tippling Philosopher Milborne Port DT9 5AQ
Thur 04-Aug-22 Admiral Hood Mosterton DT8 3ND
Thur 11-Aug-22 Brewers Arms South Petherton TA13 5BW
Thur 18-Aug-22 Orchard Inn Gallhampton BA22 7BA
Thur 25-Aug-22 Lamb & Lark Limington BA22 8EG
Thur 01-Sep-22 Fox & Hounds Charlton Adam TA11 7AU.
Released On 10th Jul 2022