Excellent North Run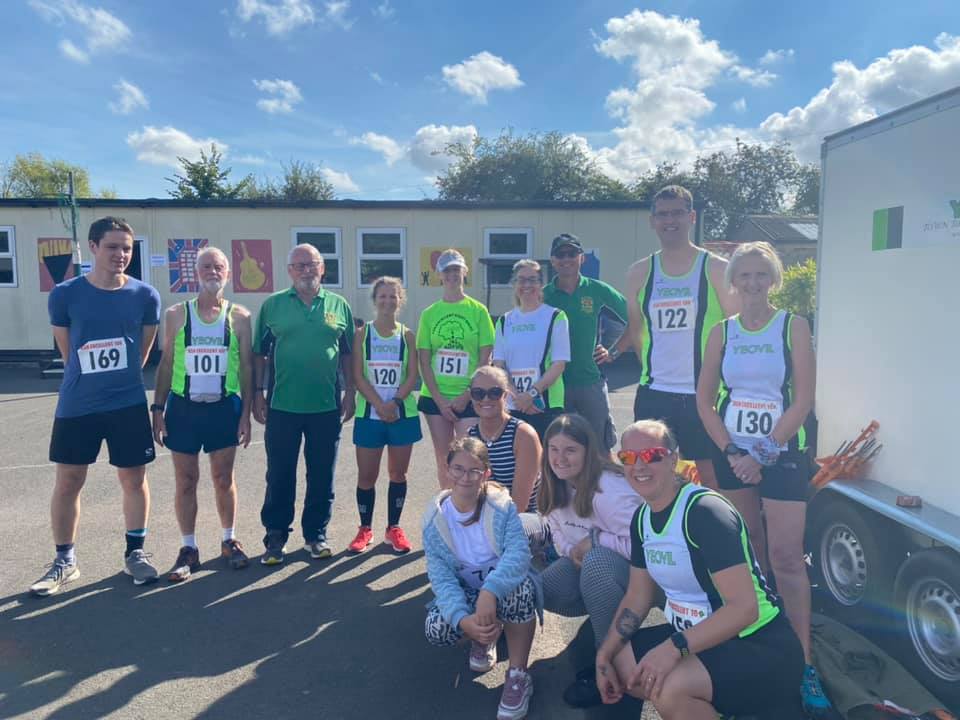 From Jo: Small but perfectly formed YTRRC turn out at the Ash Excellent 10k and Fun Run today. Well done to Mel D for first in age category & big up the Yeovil Town RRC Ladies for bagging first team.
New route was nice if not a little hot but very well marshalled & superbly organised. Well done Adam Hawkins & all Yeovil Town RRC marshals & runners
Adam would like to thank all the Club members that helped. Yeovil Ladies won the team prize - Mel Denham, Tina Beard, Sharon Masters and our two sweepers - Linda Membury and Jo Henley.
Many thanks as always to Phil for getting the trailer etc and all who helped with the equipment.
From Melanie: Ash 10k today turned out to be quite warm. Very well organised run and great support from the Marshalls thank you. Came 1st in 45 vet category and Yeovil RRC were Ladies team winners well done all.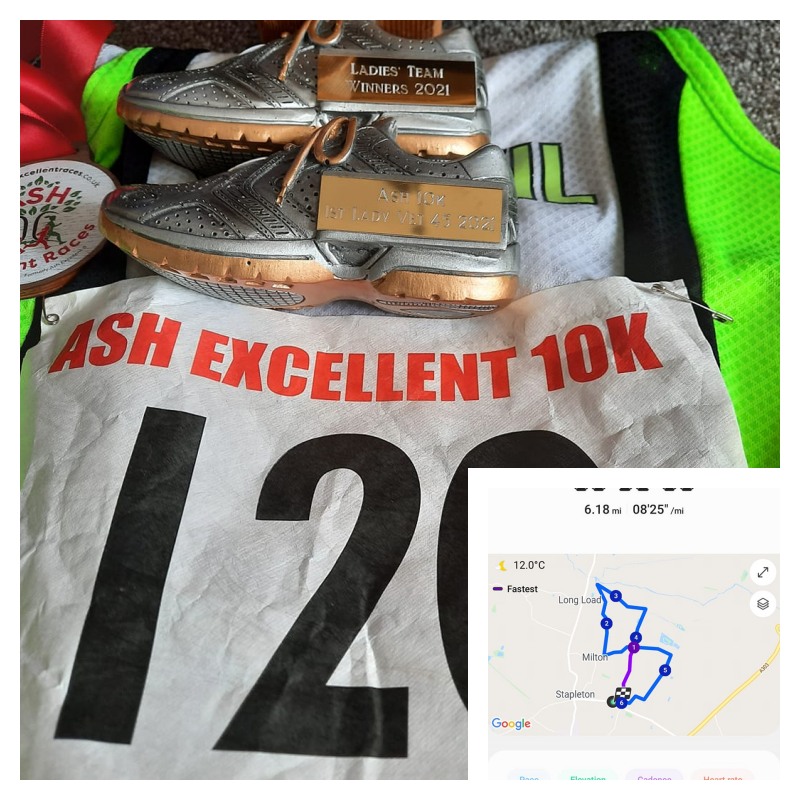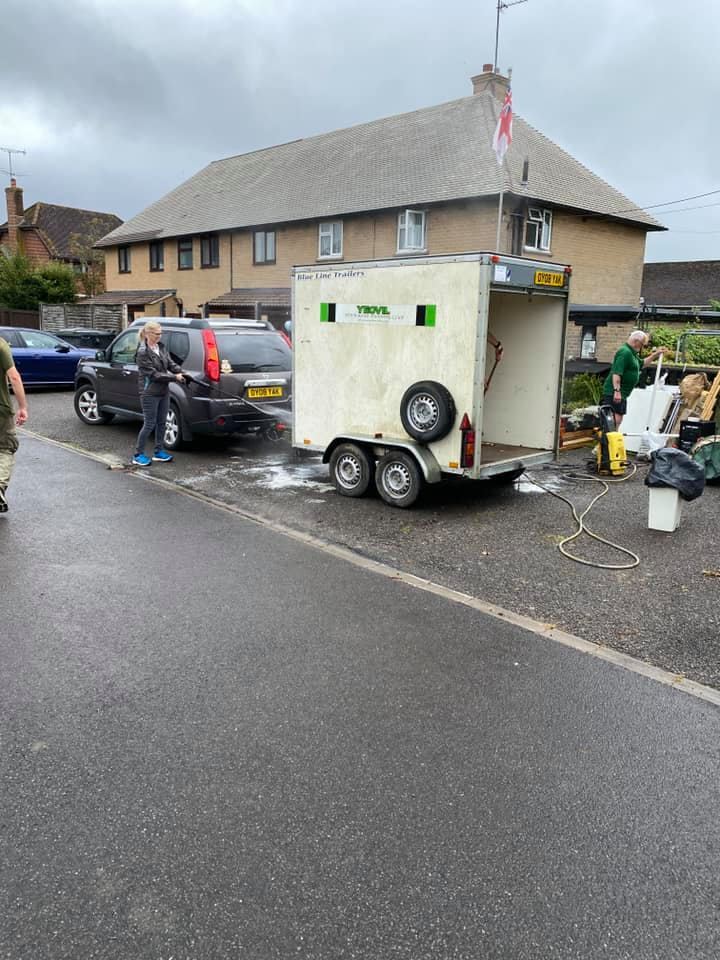 The Great North Run
From Lesley: Great North Run completed. Really well organised and great atmosphere with good out and back undulating route. I was caught at the end for an interview for Tynetees TV, how scary was that for someone who hates public speaking 😫. Really pleased with my time of 1:54:21. Thanks to everyone who wished me good luck and commented on my Strava afterwards. Now to Harrogate for a few days 😃 Bungy for the blog please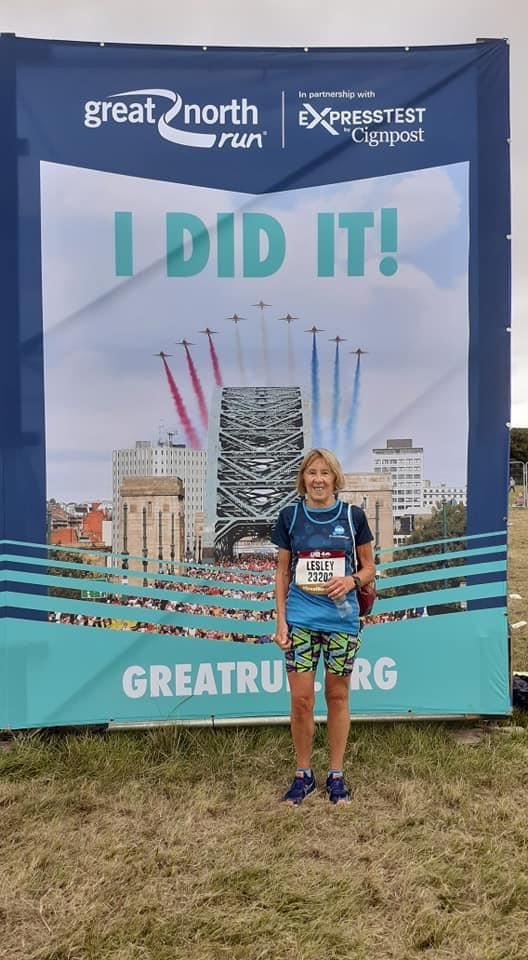 Well done to Lesley on a great run at the GNR this morning, Lesley came first in her age group with a time of 1:54:21.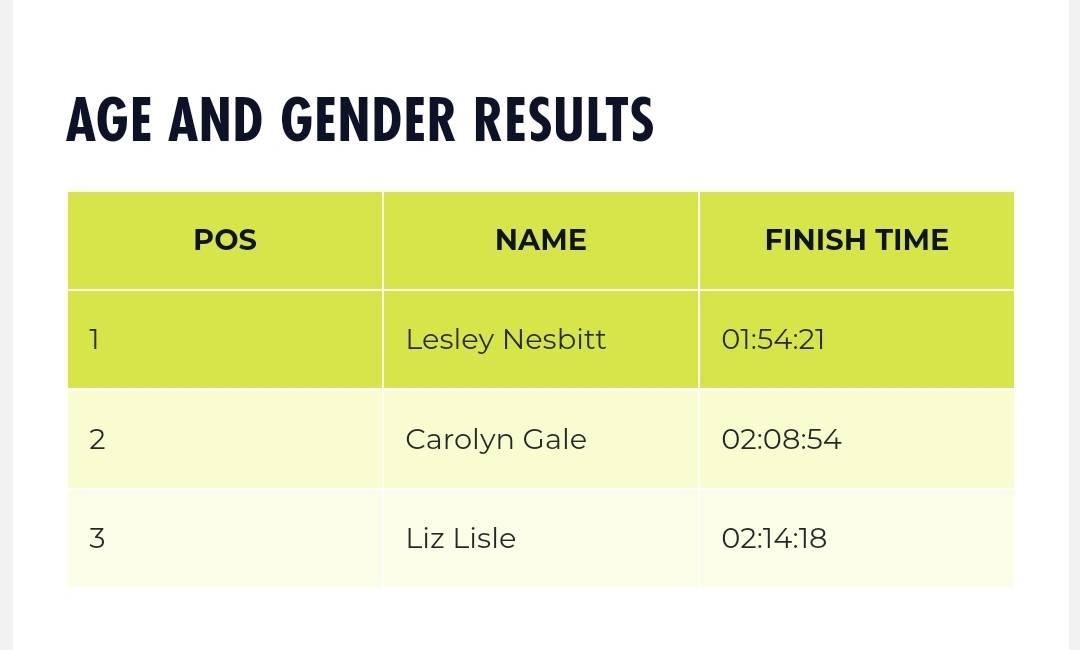 From Sandra: Great Run for Great North Run. Lovely route and great support. Very well organised X.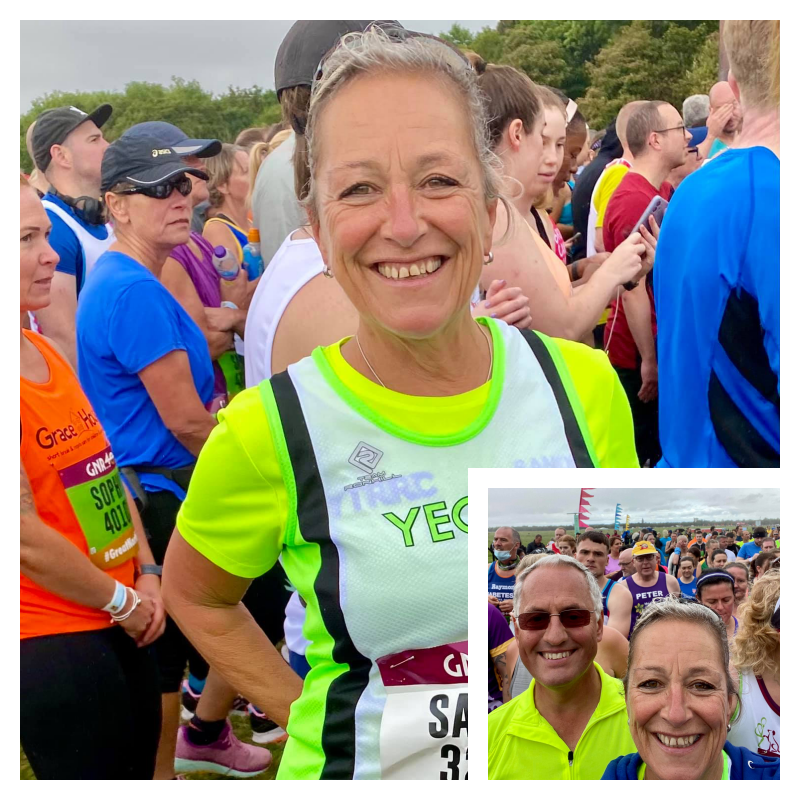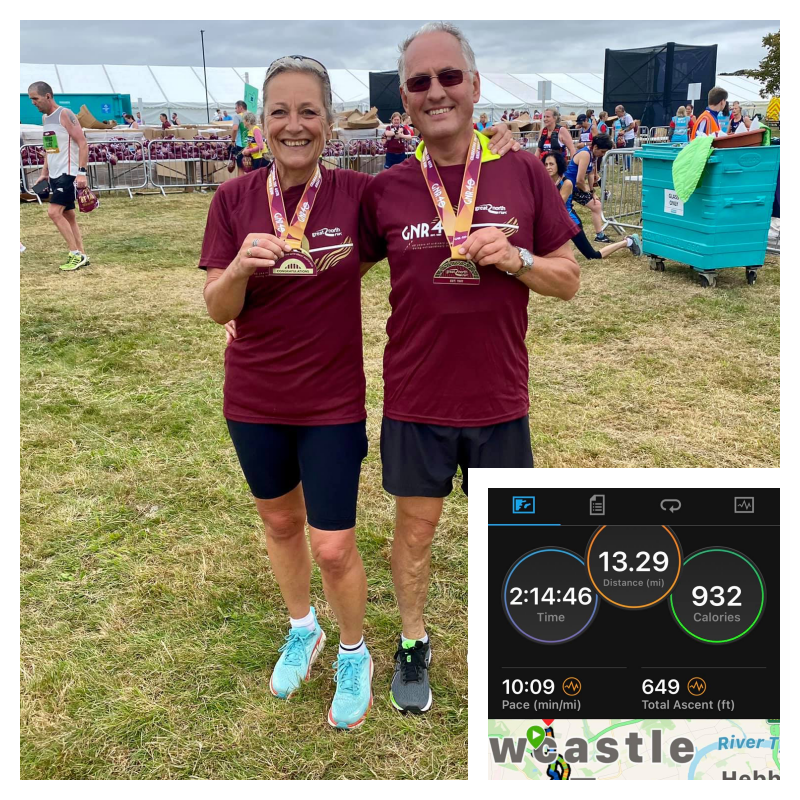 Sunday Runs
Bristol Epic 8 Hour
From Anita: Well Lynne and I didn't have to go too far for today's marathon; the Bristol Epic 8 hour. We entered as solos but there were team entries too on this lovely 3.3 mile looped trail course. It was technical in places, there were fields, woods, trails, many many gates and bridges, not to mention herds of cows and cute pigs; but so scenic. The RD and marshals were great, a bespoke medal and fantastic tea and cakes at the finish. Definitely one to do again.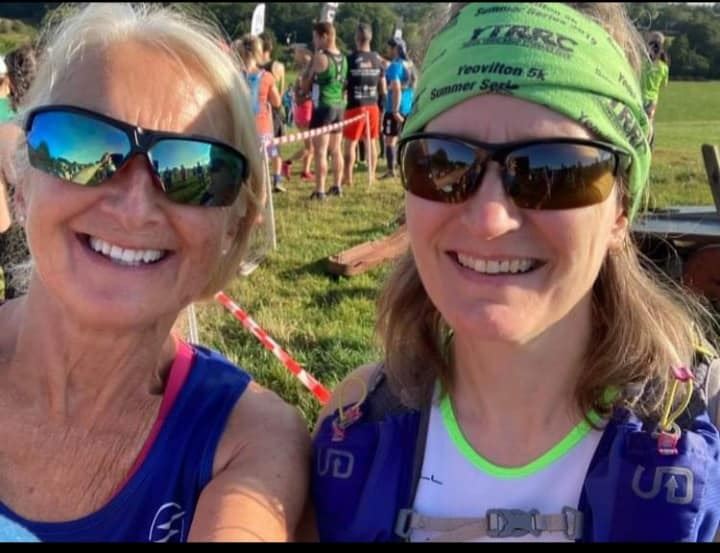 From Paul: YTRRC contingent at Crewkerne running club's very well organised 22 mile training run, pre London marathon
BAGYARD ULTRA
This weekend saw the first Bagyard Ultra with Dave running from Friday 6pm to Saturday 3pm and manage an outstanding 80 miles and had to pull out. From Dave: "unfortunately I was scuppered by a bad stomach and had to abort at 80 miles, a bit gutted but at least I just managed to avoid a very messy and embarrassing accident". Dave was going for the 100.
We also had Jo, Linda and Lindsay running Marathon distance, all the races had to do 4.16 miles in the hour and then wait and go again every hour, if you didn't make the hour you were out, if you did a lap in 45 mins you had a 15 min brake till you went again. Hopefully this will become a yearly event.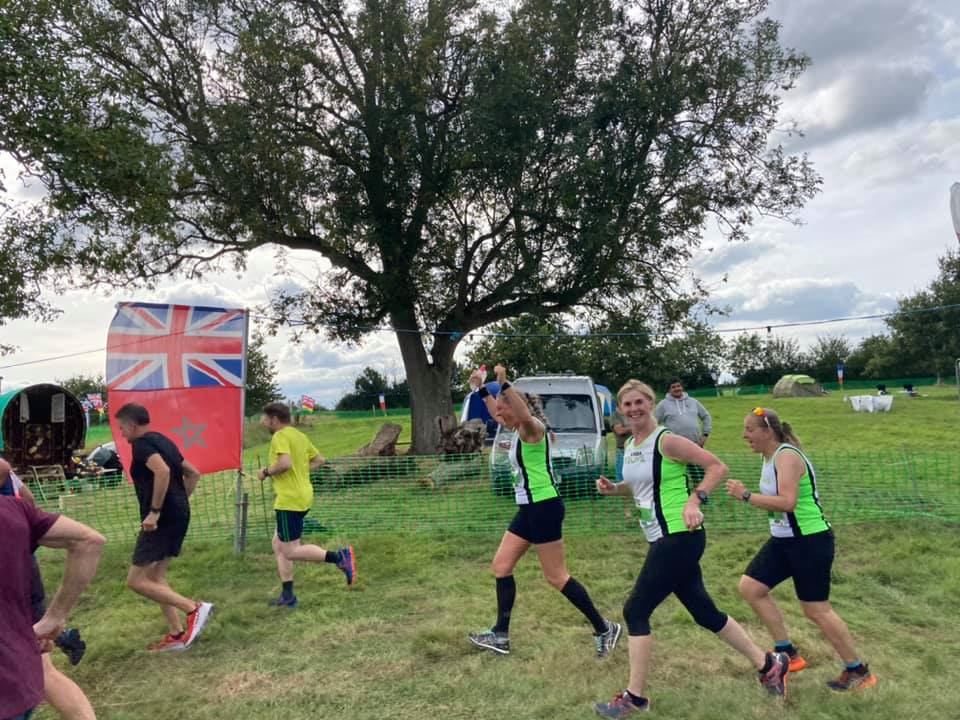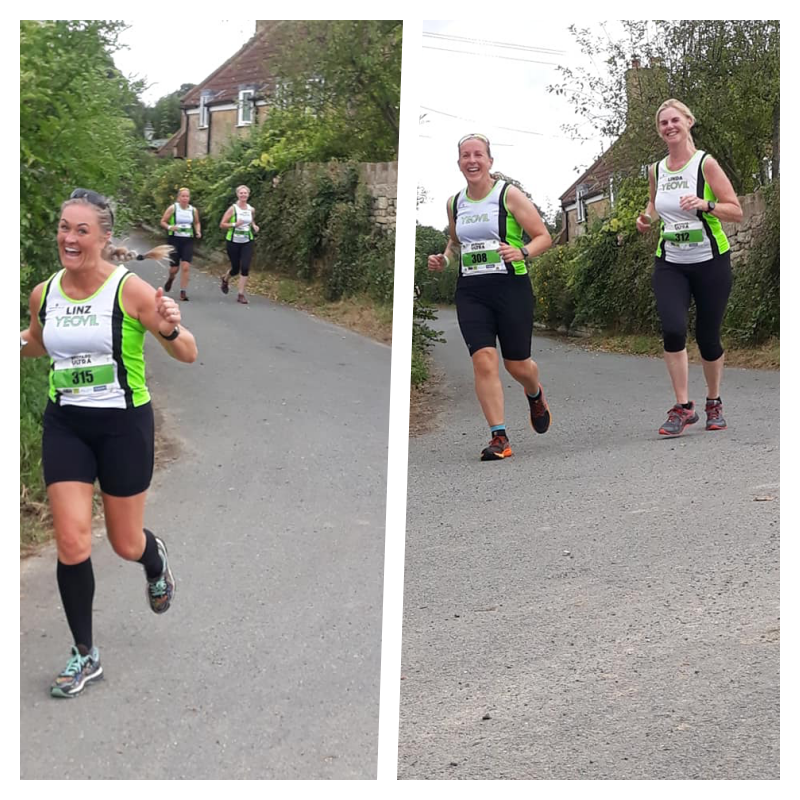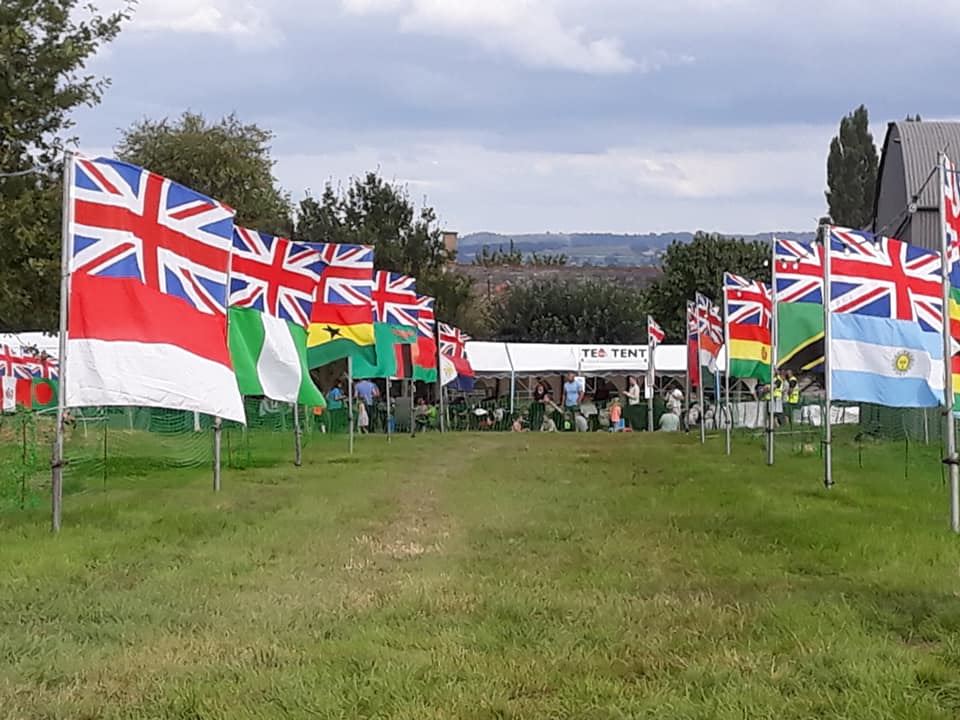 Park Runs
From Adam: Another parkrun tourist here. I knew this was a big one, but holy cow there was a lot of people there! Free banana, water and a flat white at the end courtesy of Brooks Running Shoes who were doing some sort of plug. Came 10th out of 773 in 18:35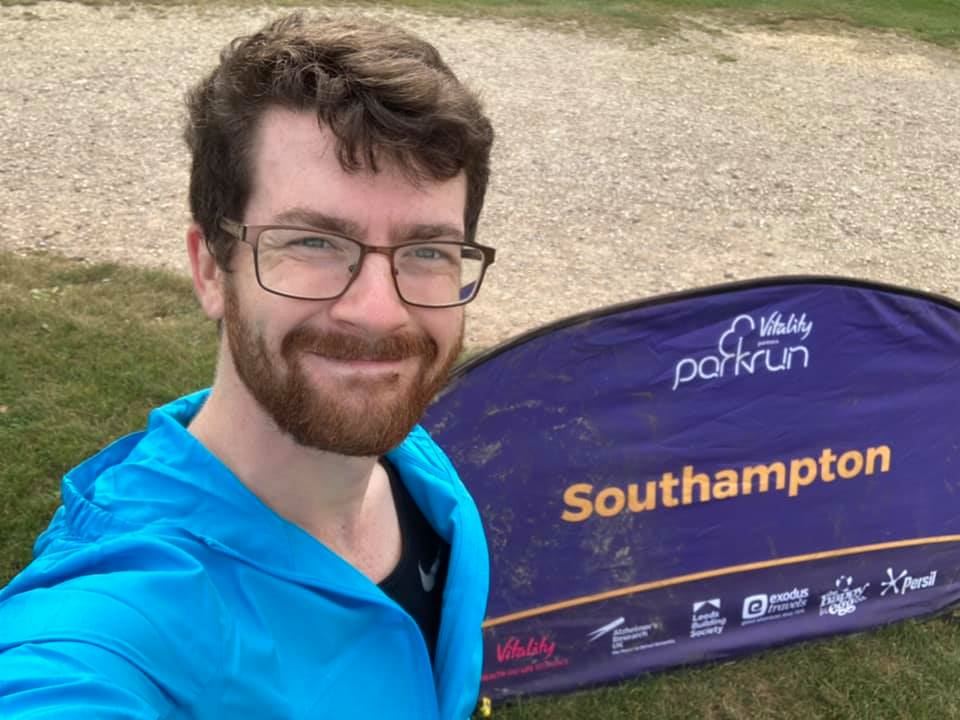 From Kev: Little parkrun tourism to Sharpham Road Playing Fields ( Cheddar ) with Motley crew of Charles Jardine, Sharon Hardy Tim Willis and Richard Dodge with Dyson & Honey . I brought cake - Charles brought cold coffee
From Dave: Upton House parkrun for James' 150th parkrun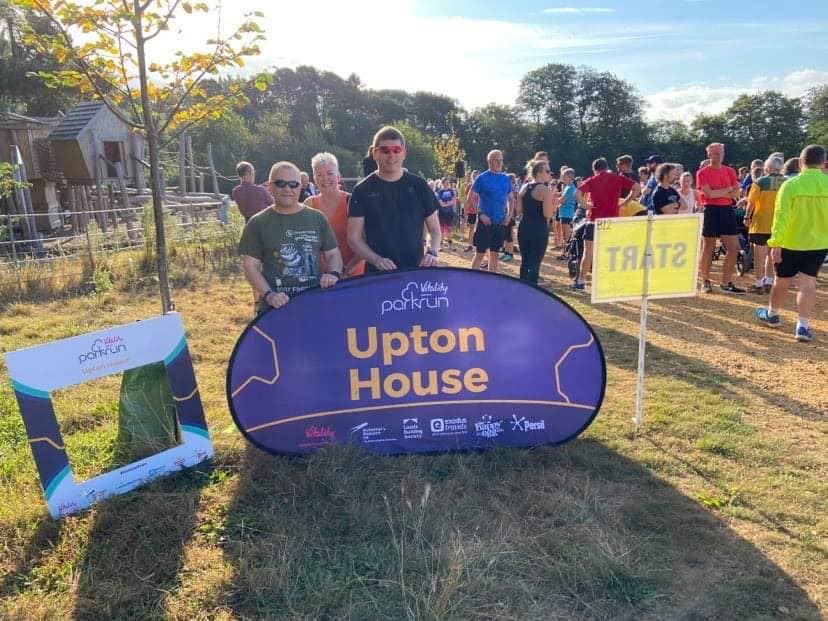 From Trevor: Shepton Mallet parkrun! Well done ladies and me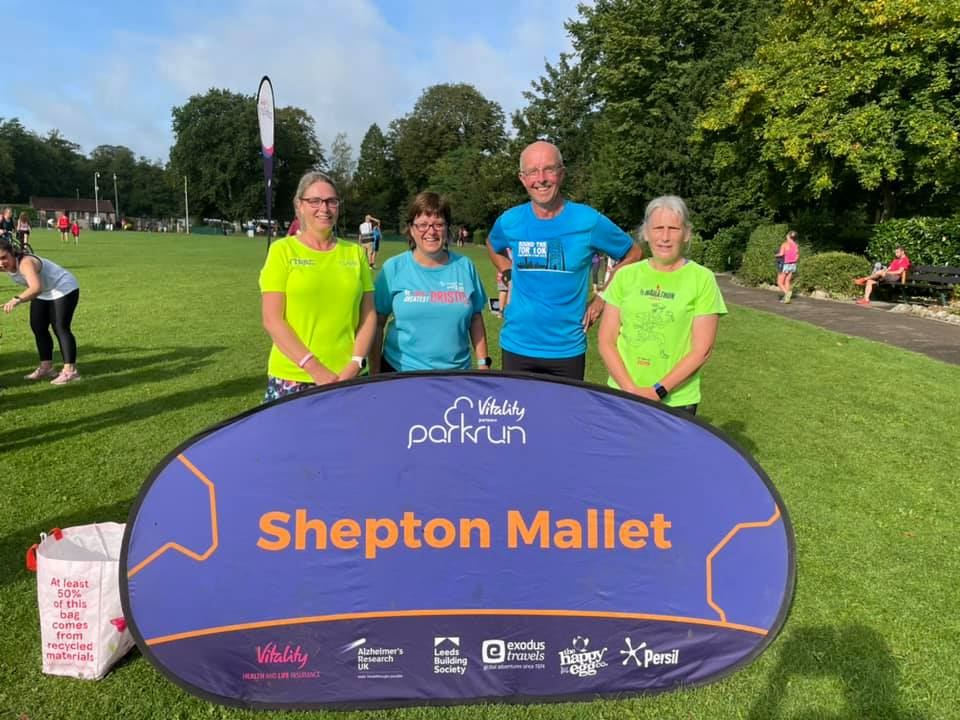 Cap Ten 21
From Taryn: Still to catch up on the Ash event and Great north run and others. Capten earlier this year- warmer and no less hilly but done Happy Sunday all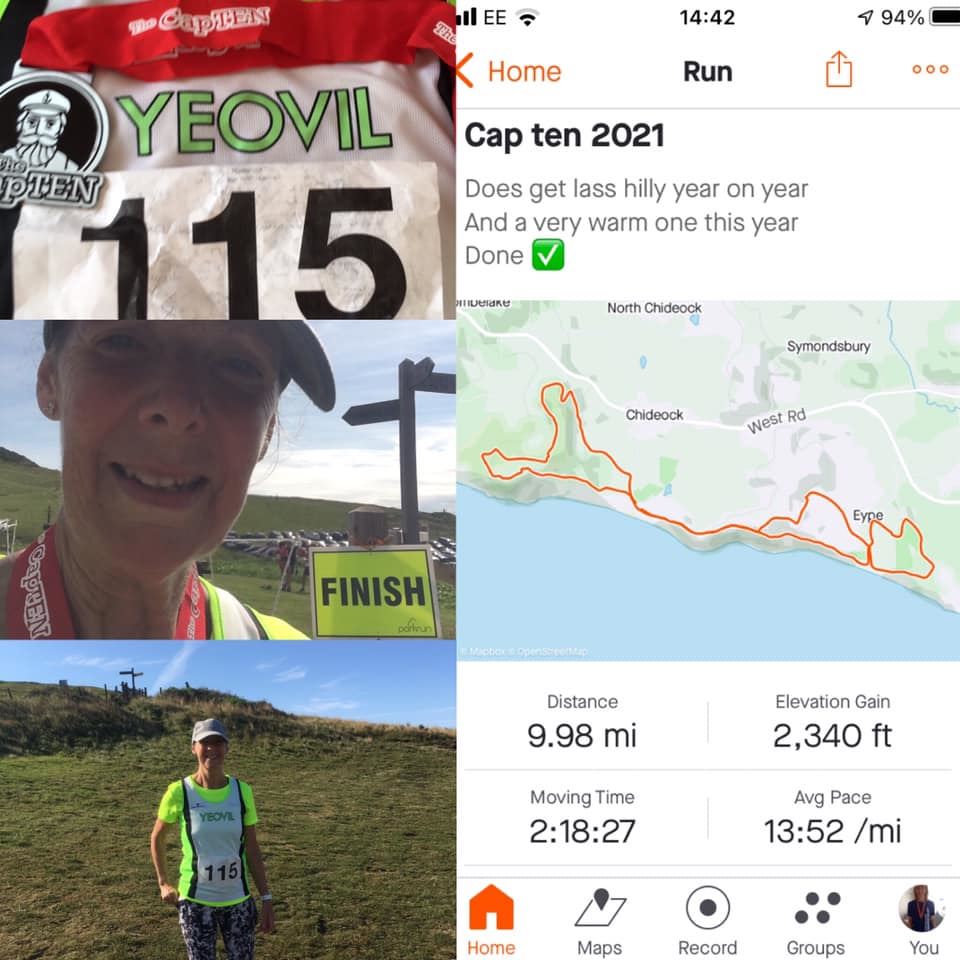 Tuesday Club Runs
We are going to stop the booking requirement for Tuesday and see how this works and will monitor it to see if it works.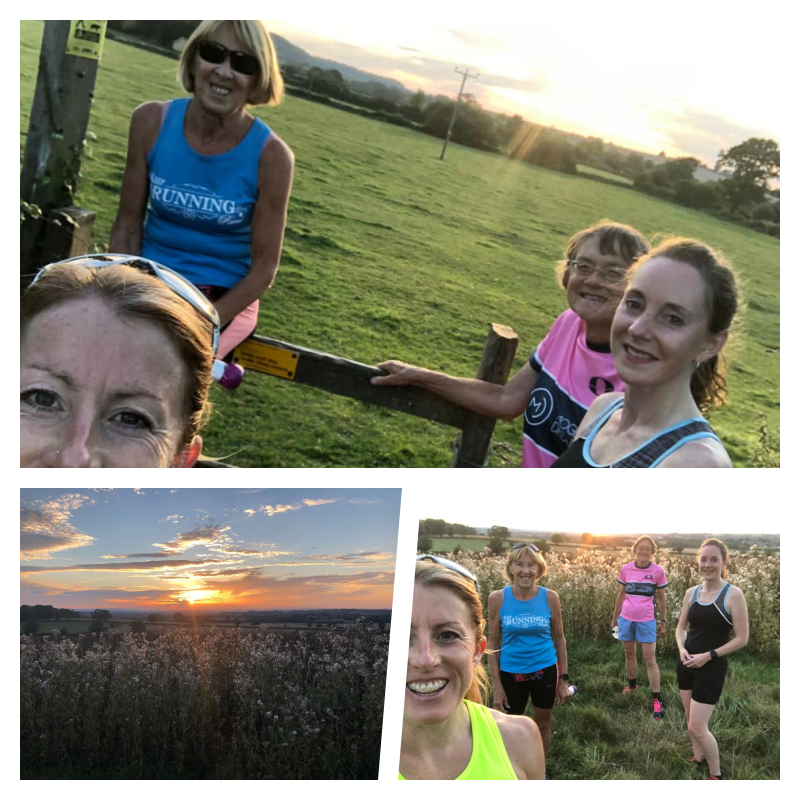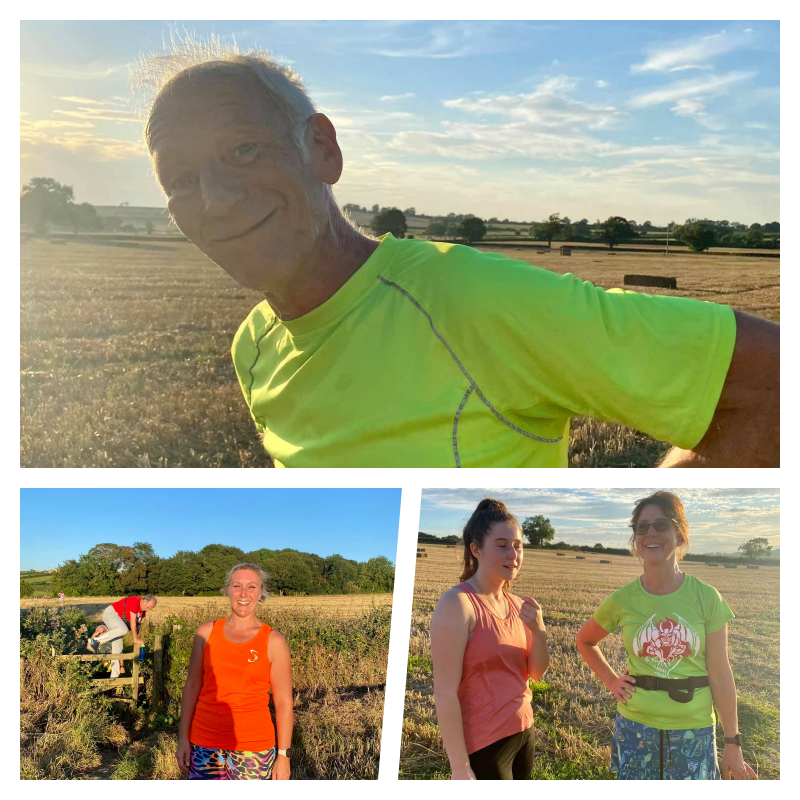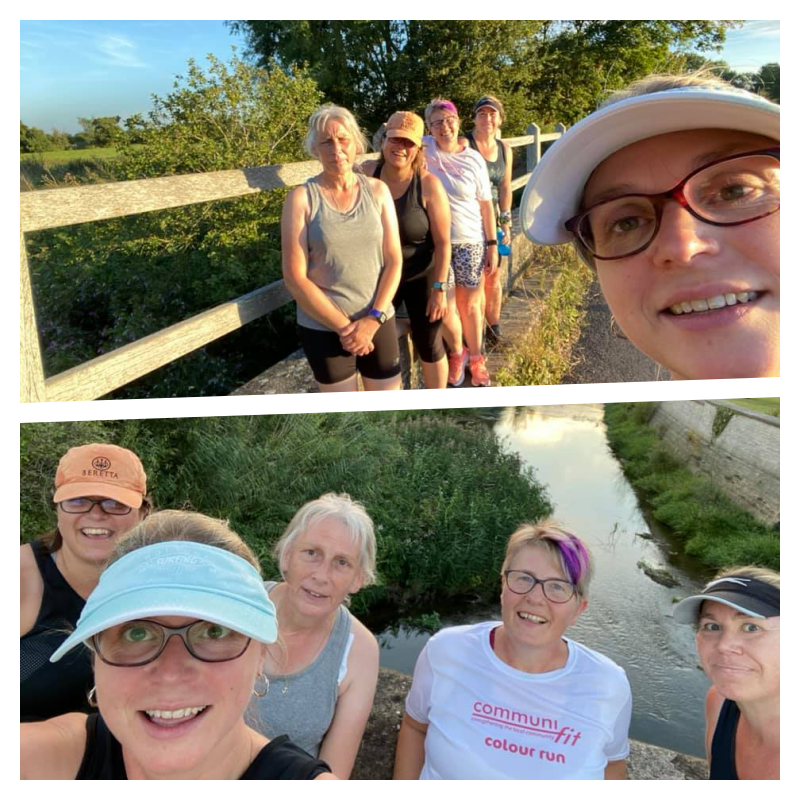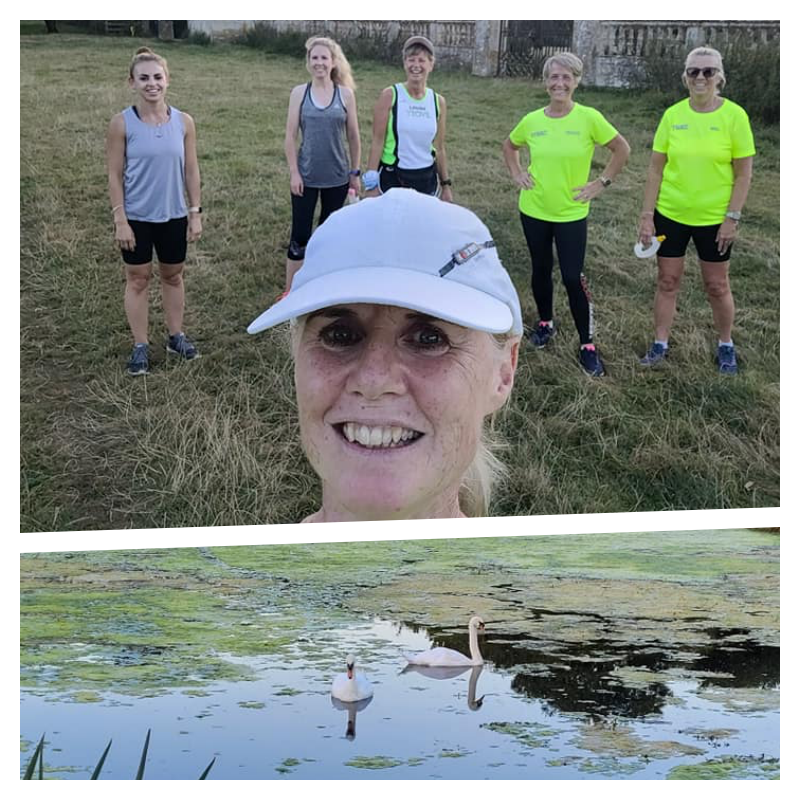 PUB RUN – ASH 10K RECCE (9TH September 2021)
From Mark: Tonight's Pub Run was also a recce for the Ash 10K race on Sunday. Eight in our group (Rob, June, Lesley, Louise, Anita, Nick, Sue, and myself) set off down Witcombe lane, and turned left at the bottom. We turned right at Milton Farm, and ran to the end of Milton Leaze Drove. We crossed the field to the far corner to join the water (Milton Leaze). This is a drain into the River Yeo. We ran right along the drain and passed two groups of swans. Turning right at Witcombe drove, we ran back towards Ash. We turned left to run along Thornhill drove and passed the huge dairy farm. The drove turned into a narrow uneven grassy path. At the end we climbed up Ash drove to reach the village. Turning right, left, and right took us back to the school. I really enjoyed the run, and the pub meal afterwards. Thanks Adam for the route.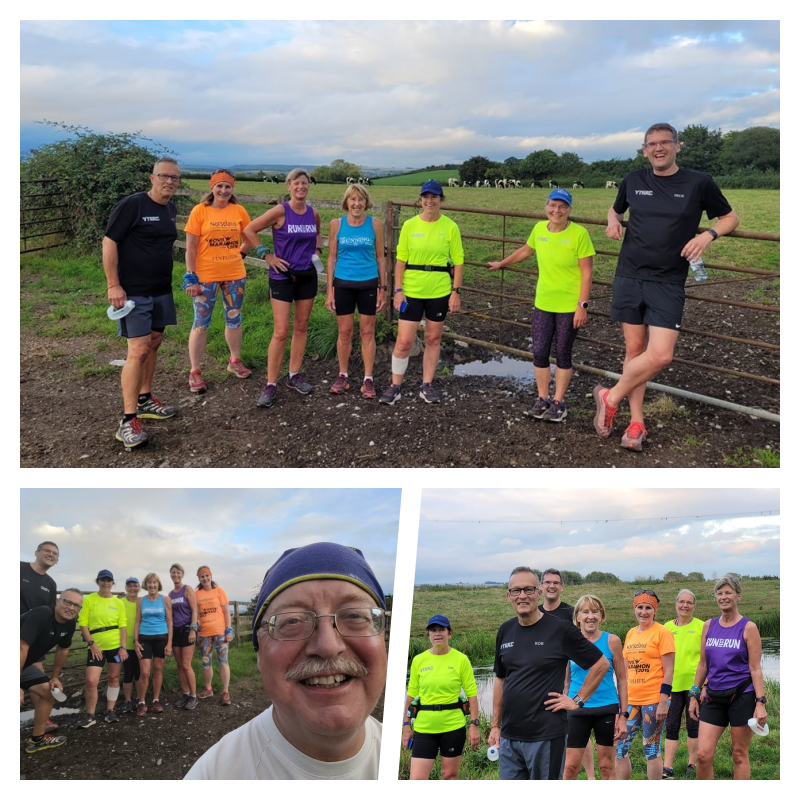 Virtual Running
SWCP update by Donna
Wow brilliant we have another finisher, congratulations Nat Robins you've done amazing, I think you have done at least one other end to end too, well done
Others nearly finished are
Sara Driver 17.45 left
Rachael Gosney 20.82 left
Mel Cox 50.60 left
Nichola Chesterton 57.91 left
Natasha Turner 78.72 left
Shaun Powell 99.96 left
Martin Alderman 126.32 left
Matt Driver 152.50 left
Others have more to do but may not of updated onto website
From Kev: In a final farewell to the Laminates- next weekend 17-19th #cleanuptheworld weekend and a Half marathon awaits you - Great to have a large participation , as a training run, run with mates , possible part of London taper?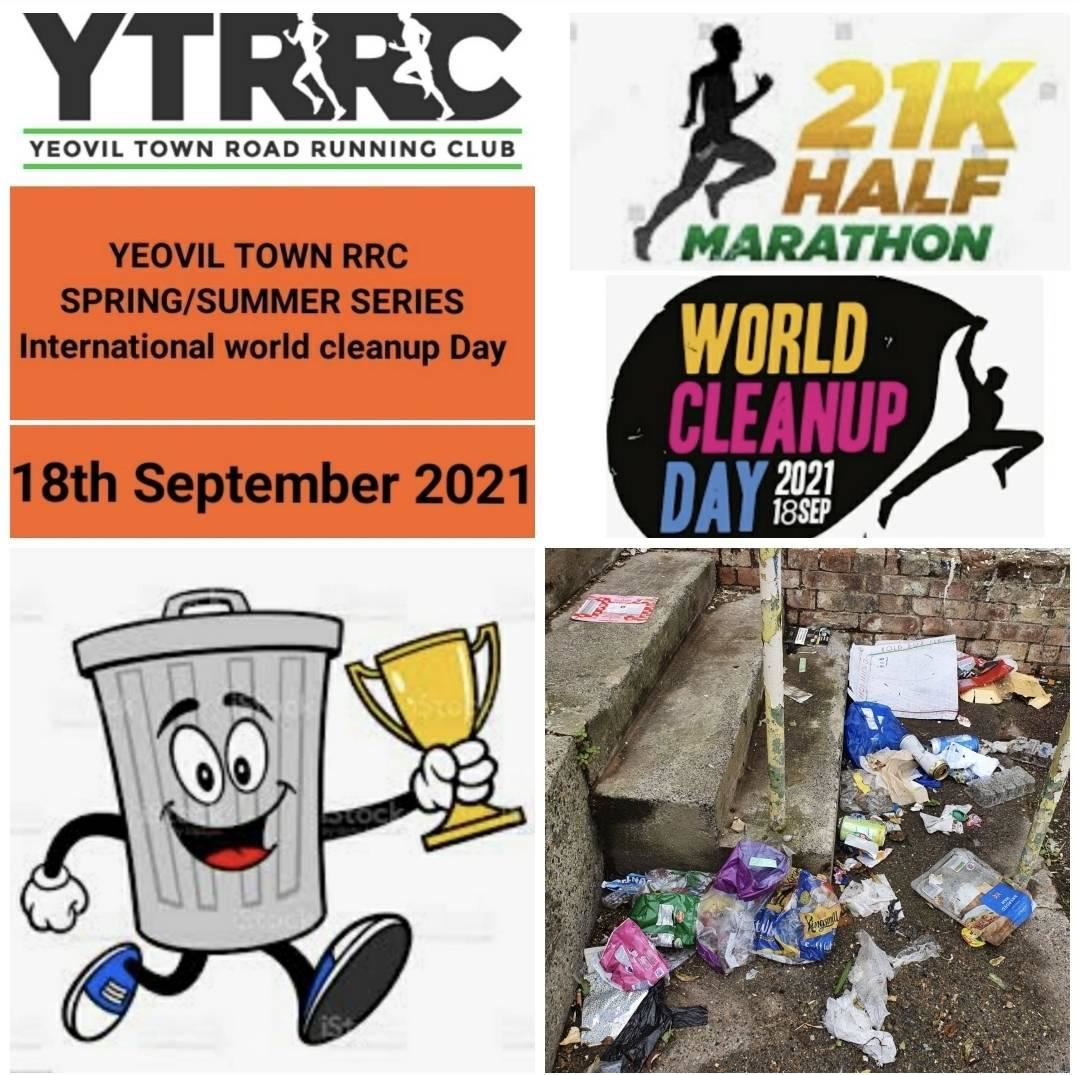 Released On 12th Sep 2021