D'Urberville Dash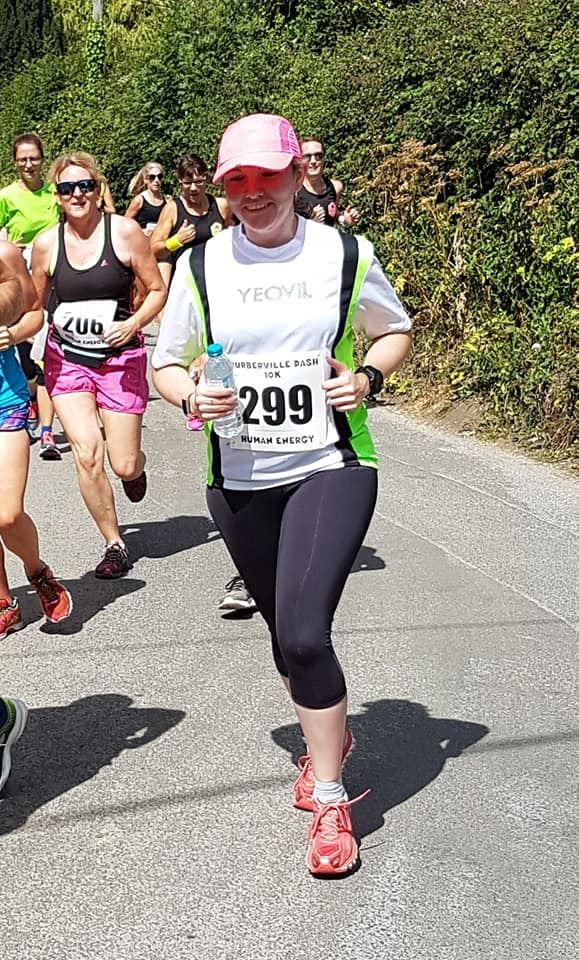 Down Tow, Up Flow Half
From Rob Thompson: Me and a few mates at the start of Down tow, up flow half marathon. This year running Windsor to Marlow. Hot and muggy and no closure so dogs, walkers, cyclists and children to contend with along with some steps up and over the river, gates, undulating fields and gravel towpaths. All in all an enjoyable morning. Certainly no PB on this course. Well organised with 5 water stations, cups, not bottles and pretty tidy.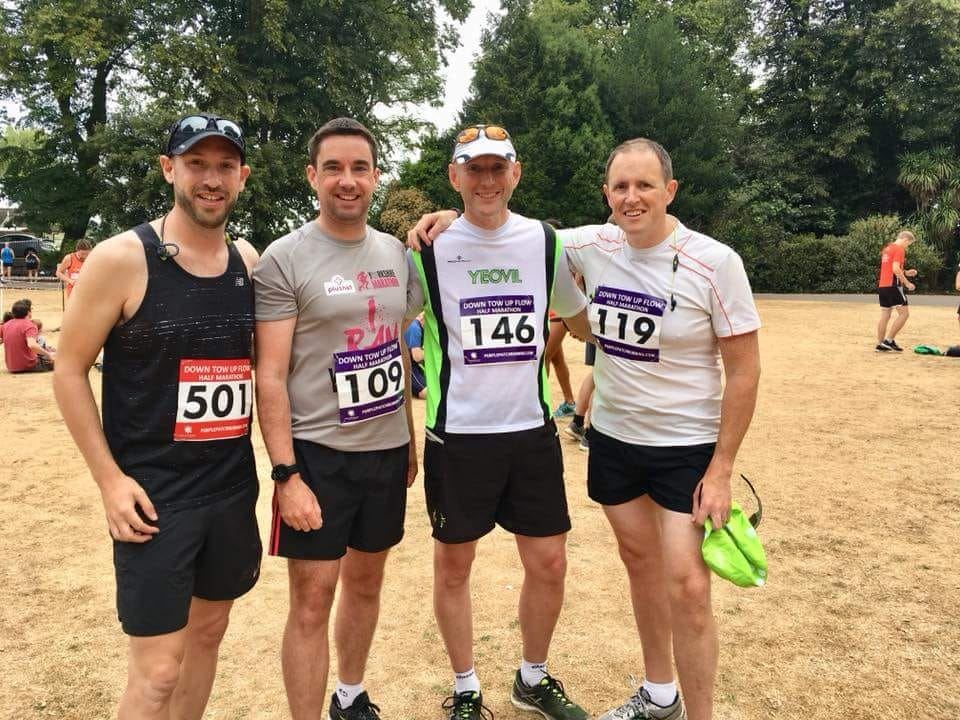 D'Urberville Dash Photographs Results
From Kev: Championship chasers were out there today at this Beautiful course in Dorset.
It was really warm and the course did benefit from some technical trails through some wooded areas... with lanes, tracks, fields and more and whilst undulating not to challenging... but hot today... It was mentioned another water stop would have been beneficial today.
Steve Lye romped home as first YTRRC member .( & he had 4 beers yesterday🤣).. a little sparkle in his eye as Paul Card was not running due to Achilles injury
... not that you lot are competitive... Steve is closing in on same number of 1st places in Championship as Paul.... this could go to the wire as Paul recovers .
Jeff Watson is leading men's points King Championship and Carl was catching... but not now... all our runners did very well today
Jeff was 2nd Yeovil male and Tim Willis 3rd ..( I think) , great running from Malcolm Richard Dodge Trevor Strelley .
Harriet Quast was our 1st lady as Linda Membury Samantha Lloyd Rebecca Burton and Katie Brooks all got Championship points
So Katie.... Linda & Samantha are not giving in just yet ... great to see you all.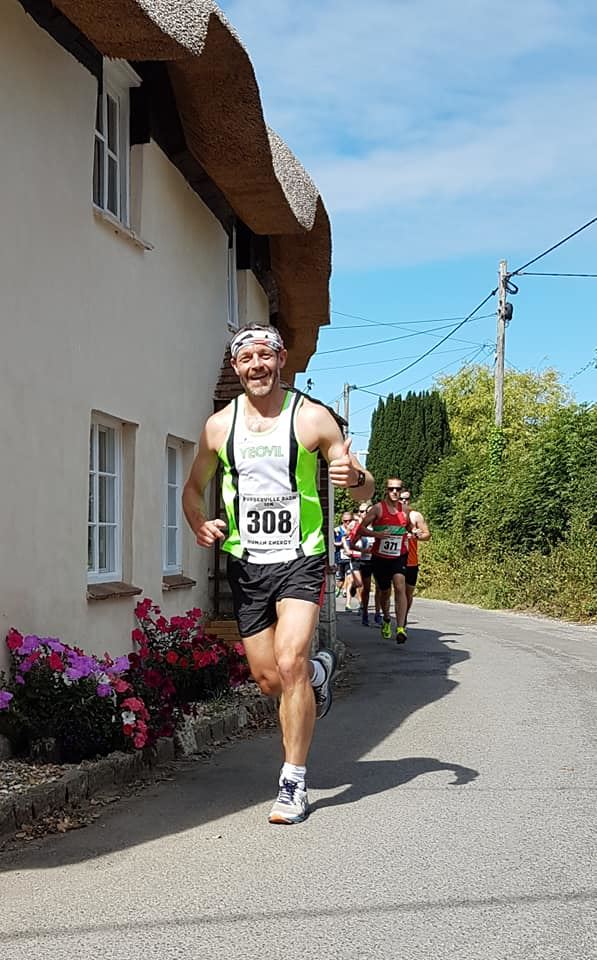 From Linda: Road trip in Katie's Klassy kar ferried the elite advanced YTRRC party to D'Urberville Dash. We arrived in plenty of time and I saw Harriet and I knew who as going to get the 50 points lol. Scouldn'tcouldnt put Katie Brooks off the race 🤣. We all set off after an age whilst waiting for the race briefing to finish. It was blistering hot and eager to get it over with. Kevin Doherty was out support crew and took loads of photos and Paul Card was there to support as well. The race was tough. Even though the wooded area it was still muggy but it was still a lovely rest not from that sun. Plenty of tree stumps to avoid but Malcolm managed to find one and fell over. He only grazed his shoulder but I am sure it's going to hurt later. He wasn't the only one. I saw another bloke fall arse of tit as well. Excuse my French. I was running quite well and when I was approaching the 66-milemarker Richard Dodge caught me up and overtook me...how rude! 🤣😂. Everyone really enjoyed the race, such a beautiful course and one I will do again. Race position are as follows. Boys - Steve Lye, Jeff Watson, Tim Willis, Malcolm, Trevor Strelley and Richard Dodge. Girls - Harriet Quast, Linda Membury, Sam Samantha Lloyd, Rebecca Burton and last but not least Katie Brooks.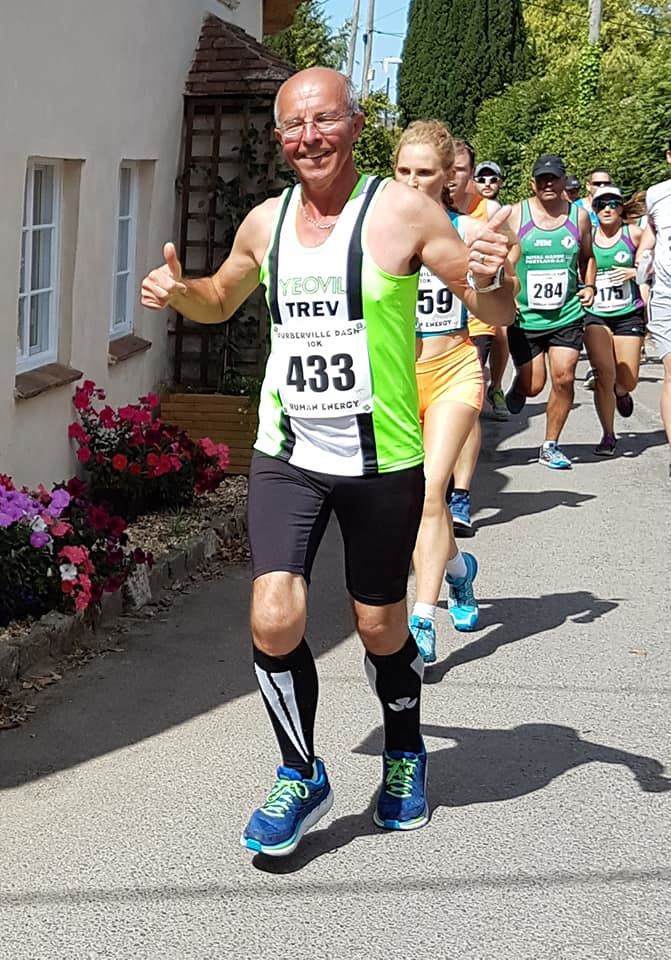 Awards Night and Bristol Half
Bristol Half Marathon 2018, we have 30 runners and I am waiting for the codes from the Club Treasurer, I will then send out a test email to check all emails are correct prior to allocating them. I am waiting for info from the membership sec also to check all runners are club members.
The Annual Club Awards night will be held again at the Haselbury Mill on Friday 30th November. Just waiting for the full menu but once I have this Bungy will add the event to the club website where you will be able to pay (YTRRC member £25/ Guest £30) and make your menu choices/dietary needs as well as who you wish to be seated with. Maximum numbers 120 so don't leave it to the last minute to book your place.
Park Run
A great turn out at today's Montacute Park Run.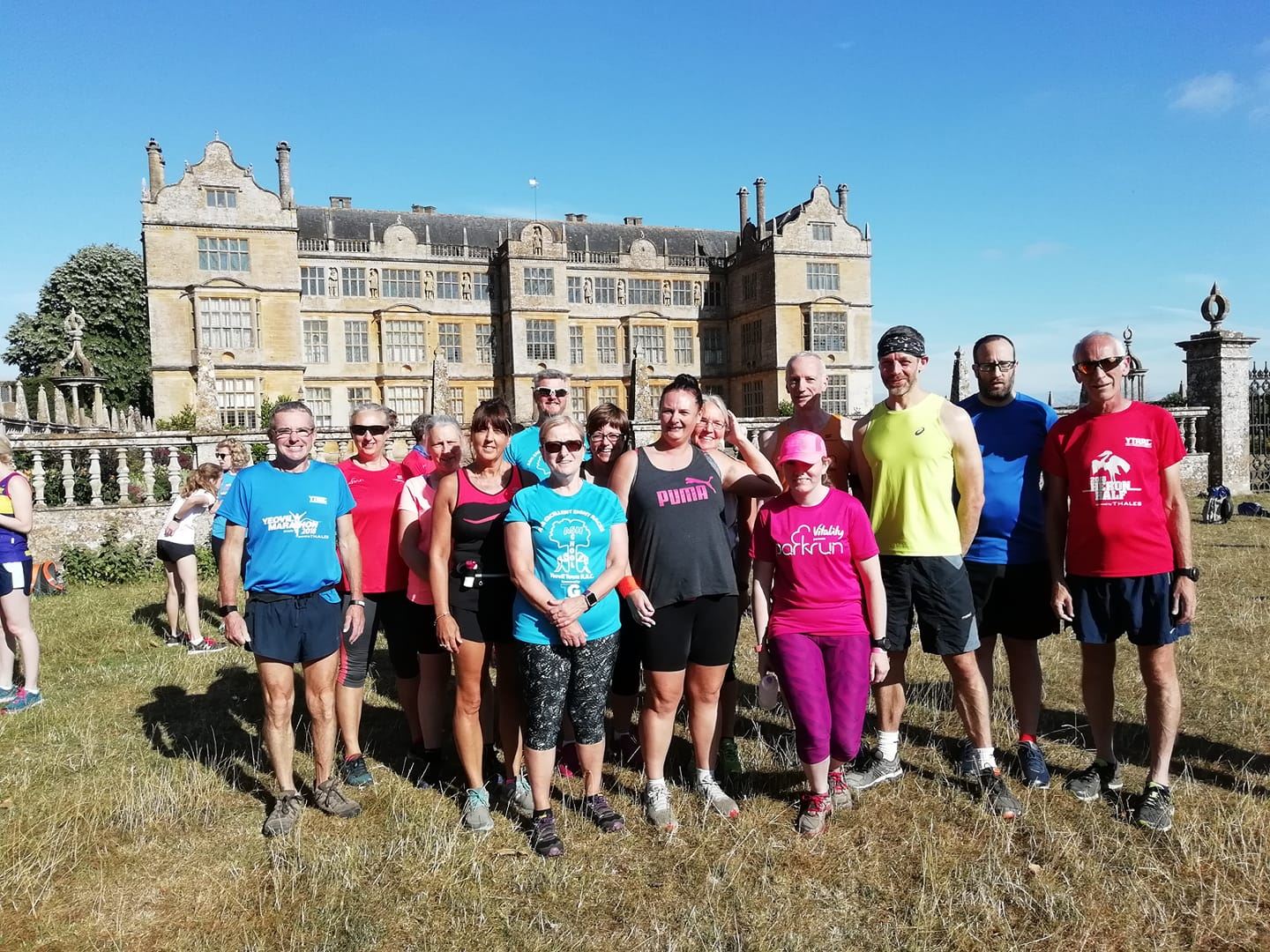 Lady's Capt
From our Ladies Capt: LADIES: Haselbury Trail Race is on Wednesday 1st August and I think our ladies could do REALLY well. It's a cross-country evening race. What's not to love?
Marks Runs
PUB RUN – YETMINSTER (19th July 2018)
It was Phil's Pub Run and multi-terrain planned route. Running eastward, crossing the railway line, we turned left to run across fields occupied at first by very docile black and white cows. We continued crossing fields in a north easterly direction until we reached the road at Knighton. A friendly black cocker spaniel raced from someone's back garden to greet. After regrouping we slogged uphill along the road crossing Knighton Hill. Before reaching Lillington (with the helter-skelter tower in view), we turned right to run downhill. A second right turn and bearing right off the track, we ran across several fields. This brought back memories of other distant Pub runs. Heading towards the far end of woods, we came out onto a road. Next was a straight descent towards a large farm surrounded by woods. Fantastic views. We entered the goat farm and continued along a stony track. This came out onto the road. There was a mass of small black flies here. The last leg was running along the road into the sun and eventually back into Yetminster. Thanks Phil and all. It was another memorable Pub Run, just over 6 miles.
Released On 21st Jul 2018