Combe St Nicholas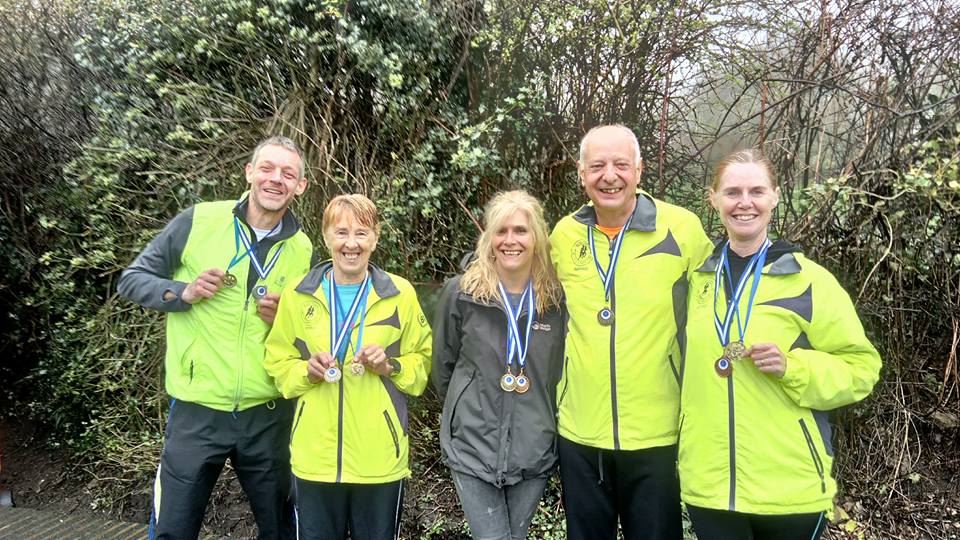 Brighton Marathon
Today I completed for the first time, Brighton Marathon, this meant traveling down the day before to get to the Expo to collect my Race Pack, this meant at least I could have a bottle of Red the night before, a well tried and tested pre Race strategy that works for me. There were 12,000 runners and also a large field for the 10k.
At Manchester managed a 3:15 so was hoping to get around that again so today I thought I would stay with the 3:15 pacer, sadly about the 4 mile point I thought he was going to slow so cracked on, even more sadly he passed me at 18 miles, still the support around the course is great with a few out and backs you get to see the other runners a lot and I think that helps as you always get a boost when you pass someone you know. Back to the race and from 20 onwards slowed down a bit and looked at the watch and saw I had 1 minute from the 26 mile mark to the .2 finish line, so the sprint started to get a sub 3:20 but alias 7 seconds to slow. I now wish I had left the bottle of Red at the last Aid station as this did slow me down a bit.
London next week and not back till Monday so the blog will be out on the Monday, also we normally turn up on the Tuesday Club Run wearing the Finisher T-Shirt and Medal for a group phot. So all those running London please try to turn up. A jog will do you the world of good.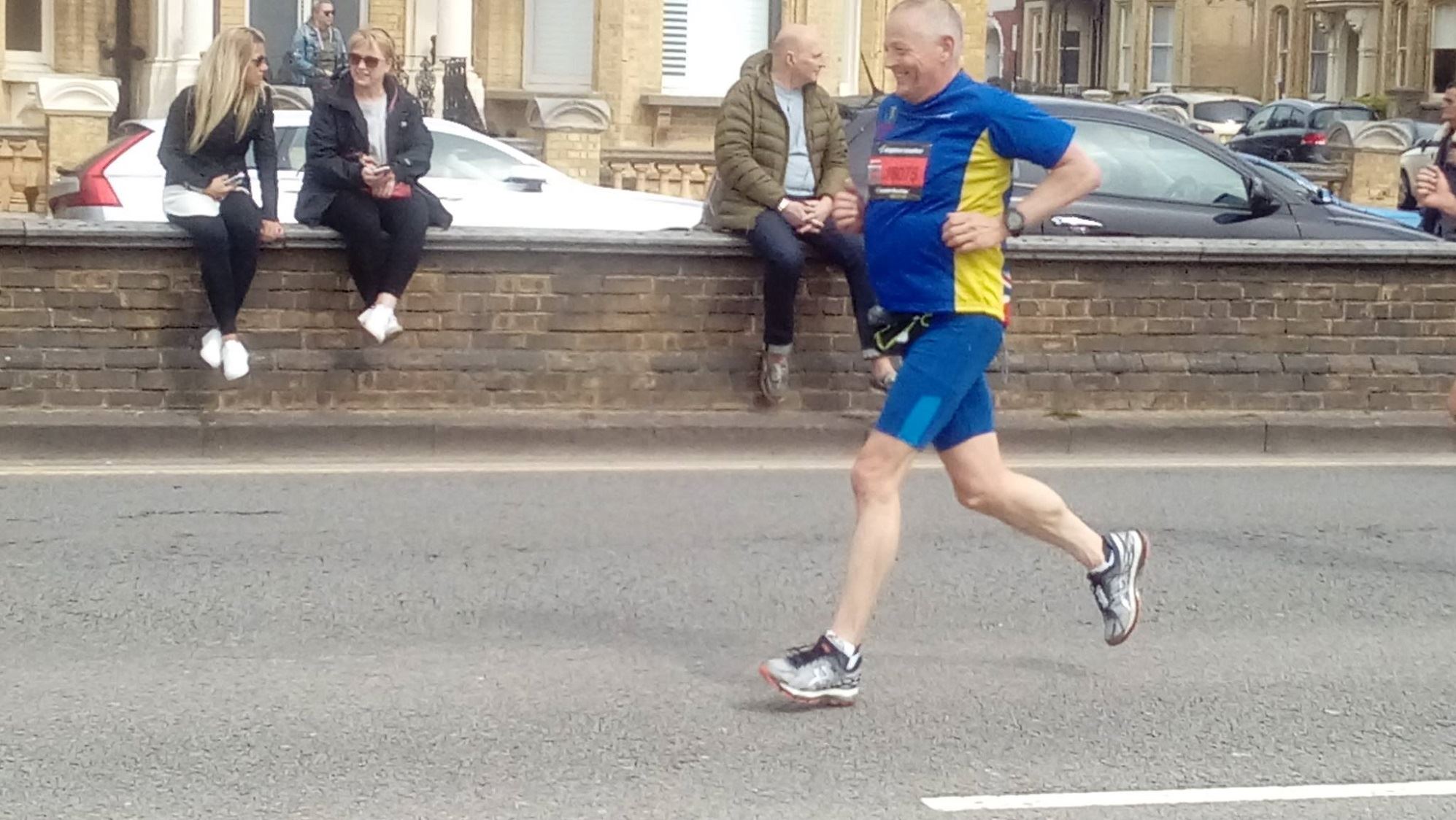 BHAM 10k Trail Race
From Mel:
I attended the inaugural BHAM Runners 10K Trail Race at Bower Hinton . One other club member there -
Richard Bessell
. He was well ahead of me !!
My race was challenging, but lots of fun. Lots of mud & that HILL !! -Cripple Hill . Great company at the back with some Rebel Runners, the Tail Runner Nicky, & Karen & Spencer from BHAM! . Weather was kind to us until almost the finish , then it tipped down .
Time was not important (was rubbish time anyway) .
Congratulations to BHAM! for a fantastic fun, friendly race. Well laid out course , lots of friendly Marshals & plenty of info beforehand.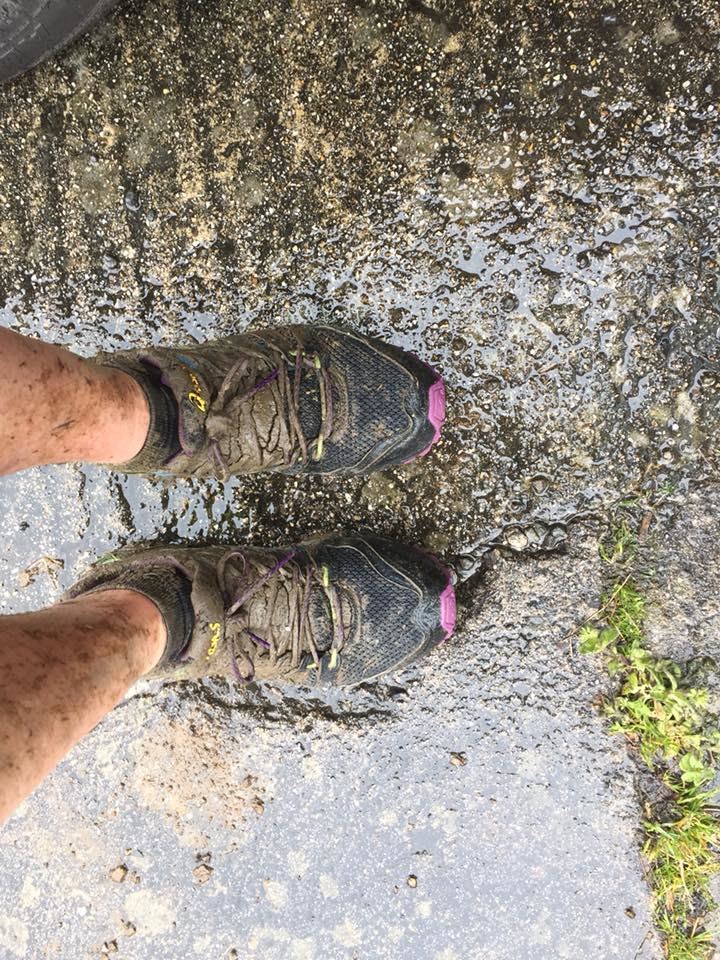 Club Championship
From Lesley:
"I will update the Club Championship tables when the Combe St Nicholas results are published. In the meantime, just a reminder to everyone - please let me know of any bonus points you have earned. These have to be submitted to me within 2 weeks of earning them, and I'm sure loads of you earned some at the Easter Bunny but I have only been informed of 3 or 4 and the 2 weeks are up today! At the moment it's only the girls who are telling me of their bonus points and only a few of them too. So come on all you competitors out there let's get a bit of competitiveness going!
Information on Club Championship can be found on the website - https://www.yeoviltownrrc.com/SiteAssets/Files/Championship/Championship_Rules_2018.pdf"
Combe St Nicholas 10K
Age Group Medal haul in wet HIlly Combe St Nicholas 10k.
1 week from London and pretty wet and windy conditions still saw a fantastic crowd from YTRRC.
with a nice little support crew of Alison Griffiths Robert Adams June Moule and myself. It was a casual affair for Simon Rowbottom and Nikki Guiver as they strolled 200 yards from their house already changed ( but missed Club photo) . This event is run by Combe St Nicholas Primary School and had lots of children's races before the 10k started at 11 am.
Daniel Cahill ( minster milers club & 3rd at Pen Selwood last week) was off from the start and was 200 yards clear at 1km Steve Lye was holding 5th at this point as the wet winding trail of runners battled on behind.
At the 8km point, Daniel Cahill was probably 3 minutes clear of 2nd place with no let up in wind or rain.. Steve Lye was up to 4th and as the top 5 were finishing an epic Battle was on to be 2nd YTRRC runner, Jeff Watson was taking on Carl Chappelle-hedges in a battle minds and Friday's Track training for Carl might just have left his legs to tired as Jeff outpowered him to the line.
1st YTRRC Steve Lye 4th ( 2nd V40)
2nd YTRRC Jeff Watson
3rd YTRRC Carl Chappel-Hedges
1st YTRRC Lady Nikki Guiver(3rd lady 1st V45)
2nd Lesley Nesbitt ( 1st V65)
3rd Kirsty Norman
Linda Membury 3rd V45
Tim Willis 3rd V50
Malcolm Maxted 1st V60
Great running from everyone today .. Samantha Lloyd you did really well today along with John Hayden and Katie Brooks also flying with Green and Whites but She had to dash off for football duties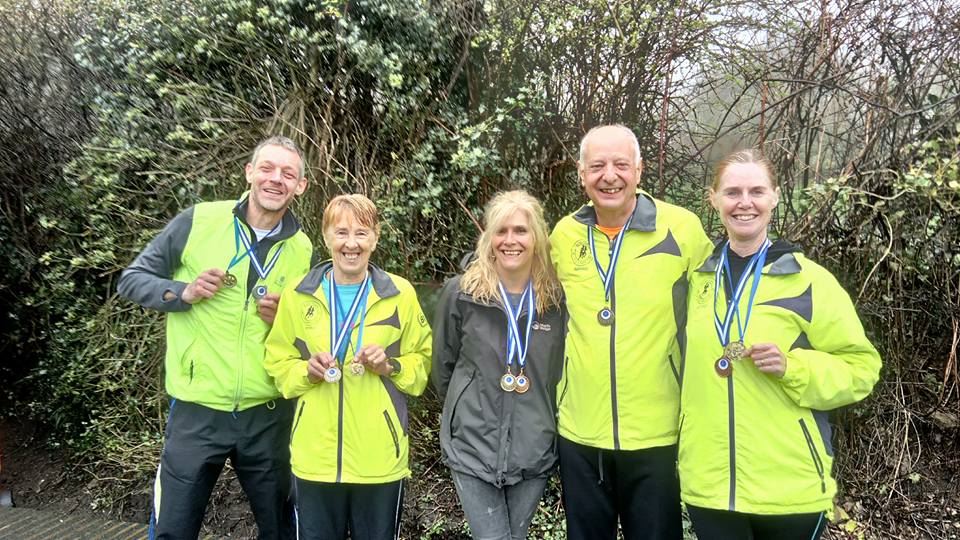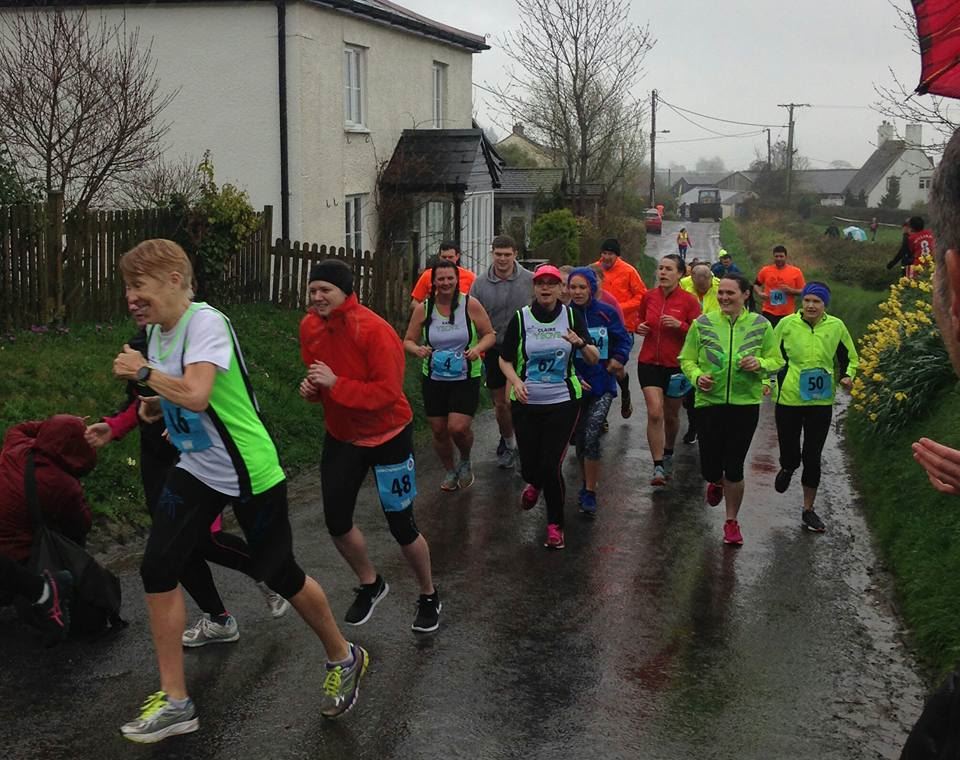 First Summer 5k
From Lindsay: Just want to say a huge massive thank you to all the volunteers and Marshalls who helped make the first 5k race of the series a success and more importantly making my first one as Director slightly less stressful. Love you all and hope to see you all again next month for the same, all help big or small is very much appreciated. Thanks also to all those bakers who brought cakes and to the refreshments ladies Mel Dodge and Denise Byrd for the super refreshments which is very much needed after a 5k sprint. One of the comments I was emailed was how much they liked the COFFEE AND WALNUT cake and I have to second that. If that certain person wants to make the same next month I won't be saying no to another slice
😘 Thanks again all you lovely lot, see u all again on Wed 9th May, any time from 5.30. If anyone wants a particular Job or Marshall point to let me know. Ps the pics of u all having a laugh at yr Marshall posts made me chuckle and Kev Brettle next time my advice would be not to leave yr bike unattended lol xx Sarah Hyett
From Mel: Just adding a big Thank You from Denise & Me for the help & yummy contributions for the refreshments. A fantastic £110.90 was taken for club funds.
😺
😺
Marks Runs
PUB RUN – COMPTON DUNDON (12th April 2018)
I had the pleasure of leading Phil's pub run tonight. Before we set off, the route was communicated verbally and committed to memory. We ran out the back of the pub crossing a field. We picked up a track and started a slow ascent up through Coombe Hollow. There was thick mud and it was a case of run / walking up to the steps at the top. All 14 of us were counted in and we set off along relatively flat dry paths through the trees, heading towards the Admiral Hood monument. We continued along Hatch Hill, and reached the monument at Windmill Hill. The second fall of the night was recorded as we descended to the road. We continued running off-road along the path through Collard Hill, and came out on the B3151. Even with poor visibility some of the views tonight were great. Crossing over, we ran down a narrow lane which turned into another muddy track. Signs for some public paths seemed to be missing, so we headed south-eastwards along fields and paths until we reached the B3151 again. As it was getting late by this stage, it was decided to get back using the pavement along the main road. After 4.7 miles, we were back to the pub at 8 o clock. Thanks Phil and all for a memorable run.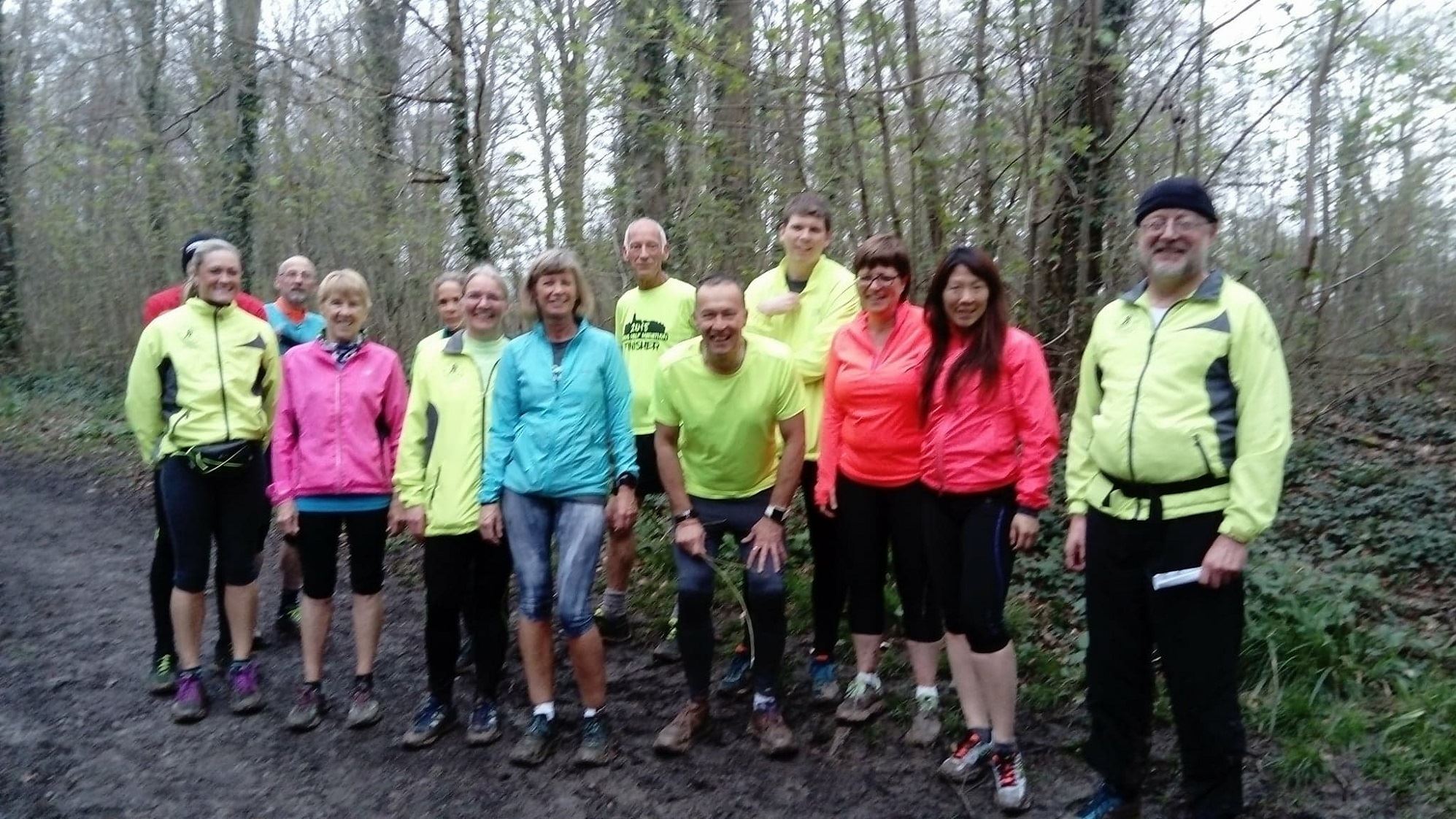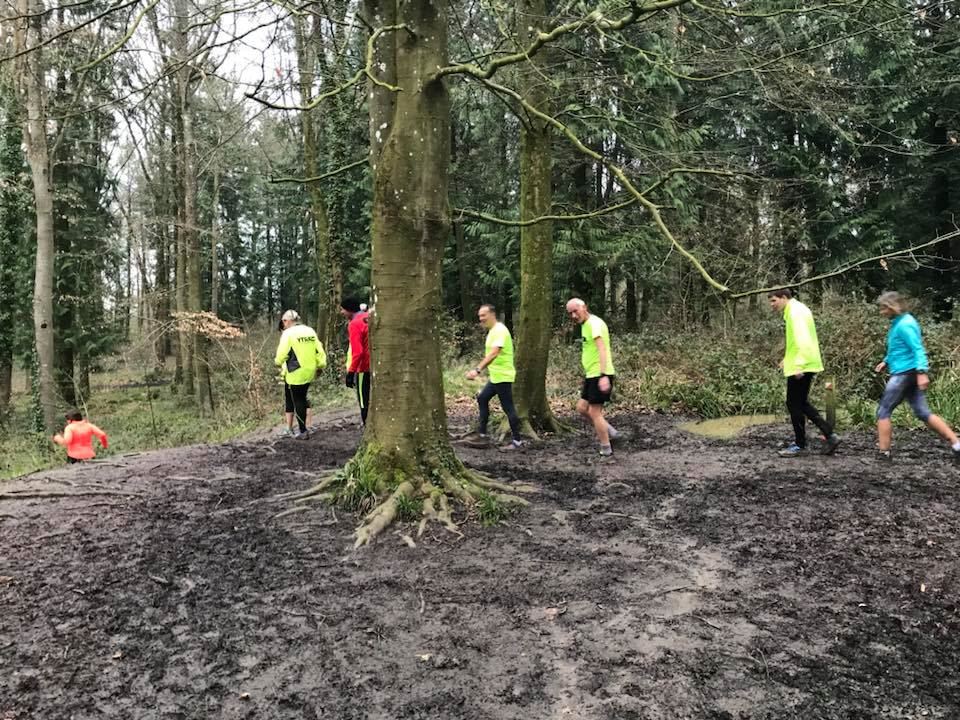 Released On 15th Apr 2018