Butleigh and Marnhull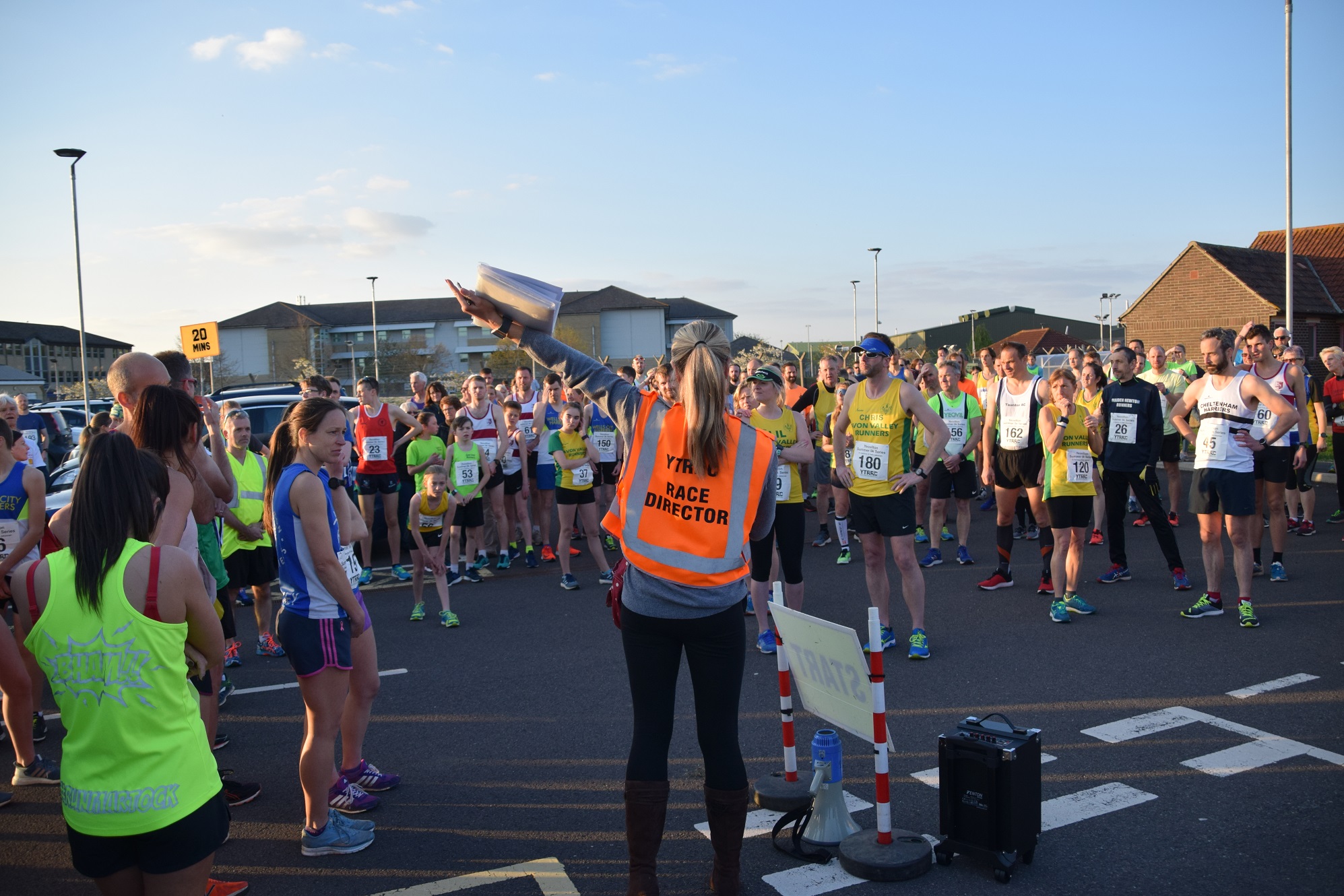 Brighton Marathon
Well done to Mark Pike and Richard Clayton on the Brighton Marathon today.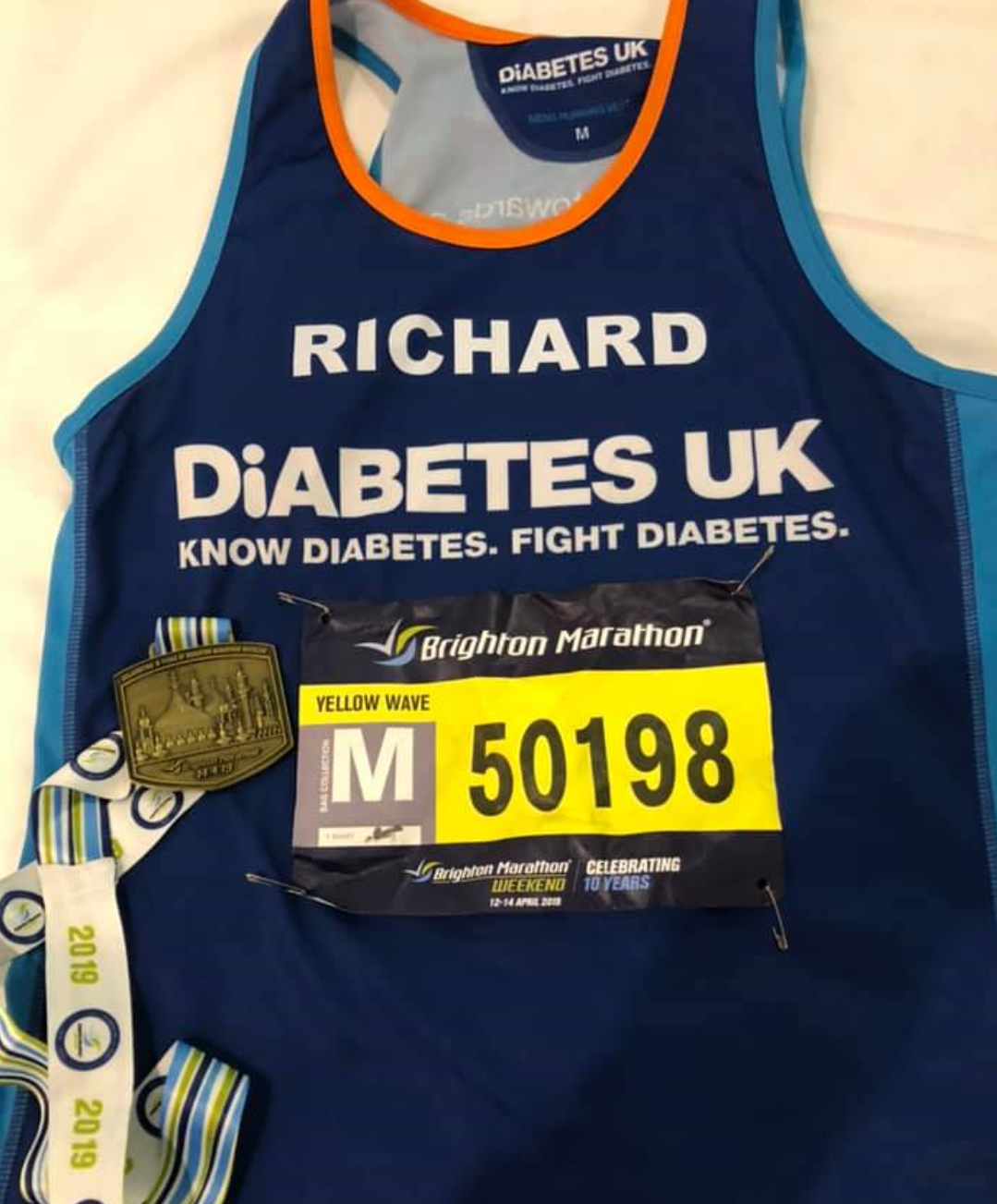 Summer 5k Series One
A great thanks to all that helped out on the first Club event of the Year, it was a great success and a great job by the Race Director Lindsay. We have had a good write up as well that was twitted to us and you can see this here.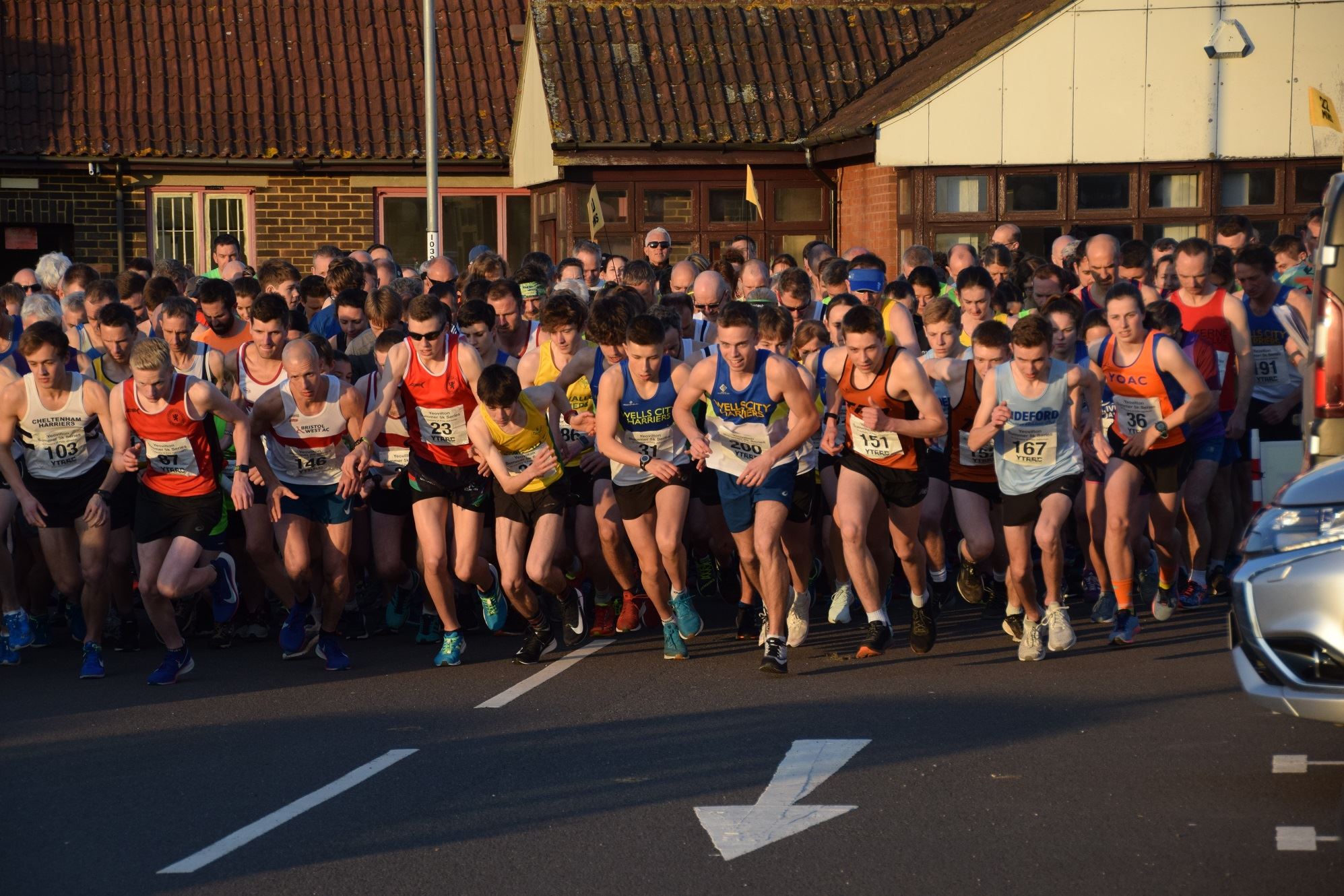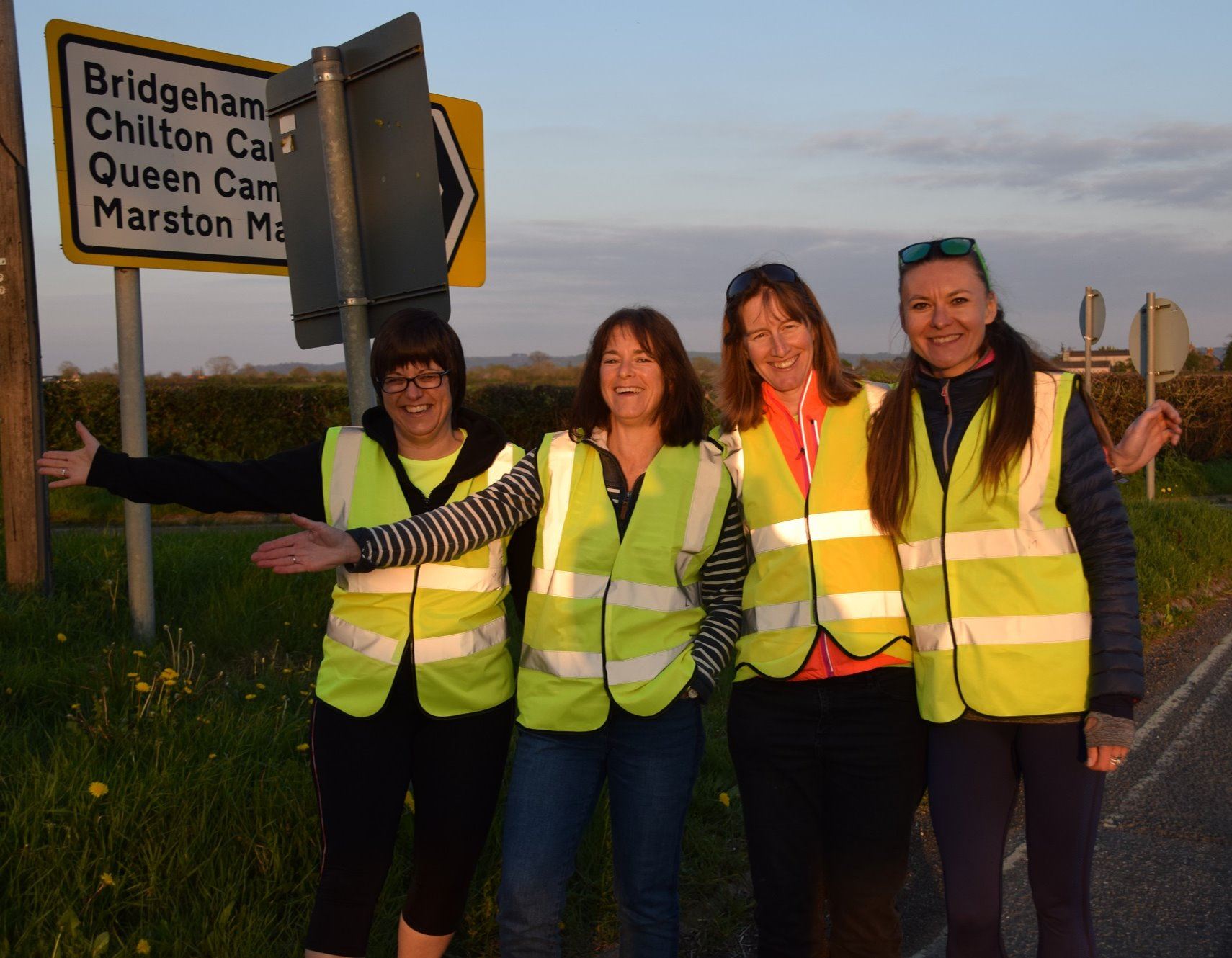 Yeovilton 5K Refreshments 🍰🧁🥧🍩🍪
A Big Thank You to everyone who donated the amazing assortment of goodies we had on Wednesday & also those that purchased said goodies. We raised a fantastic £124.74. An amazing start to the year 😺
We are hoping to go a step further to help reduce waste & use tea plates instead of napkins, so, if anyone has any unwanted tea plates about 6-inch size, we would be grateful.
Easter Bunny is beckoning 🍪🍩🍰🧁🥧
Another chance to show off your baking skills (& not consume the calories!)
All donations gratefully received. Sweet or savory. Baked or purchased. Don't forget to ask if you require reimbursement.
Thank you, everyone,
Mel & Denise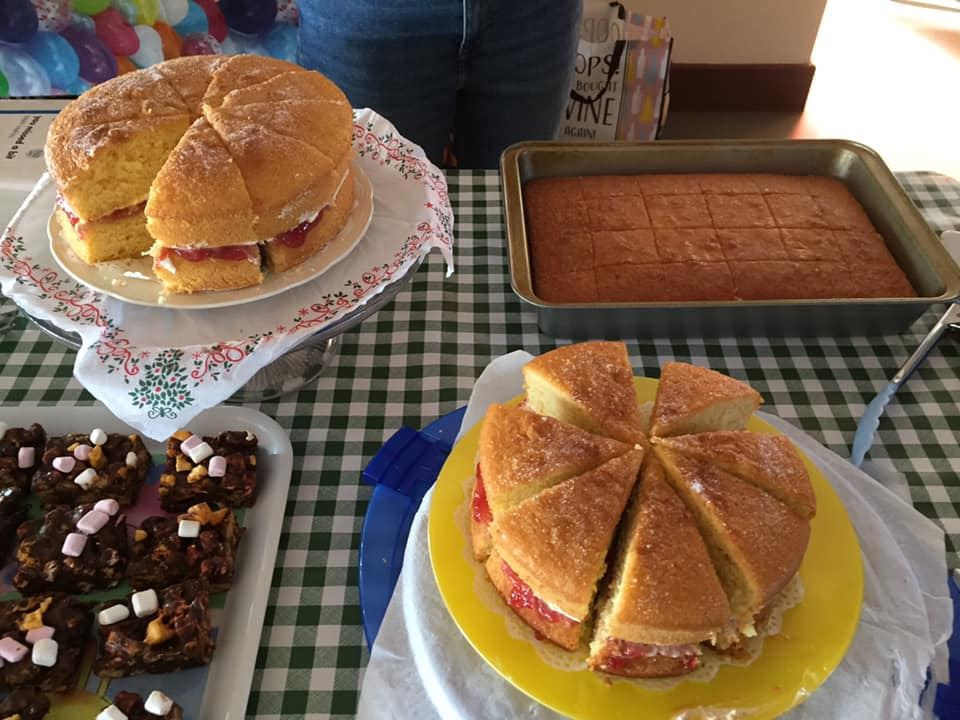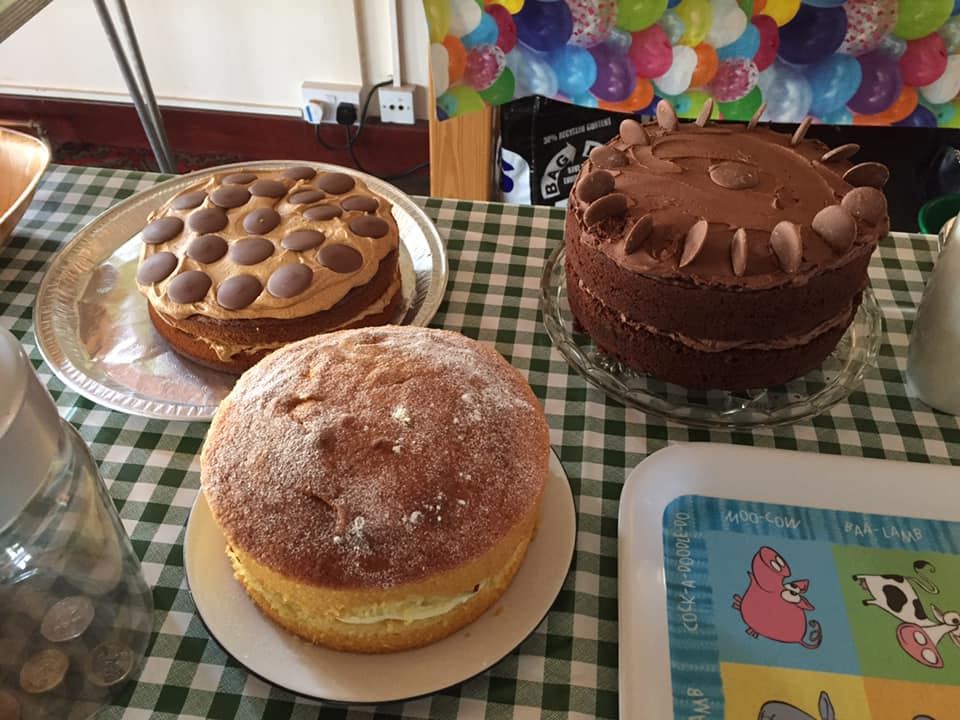 Great Welsh Marathon
From Kirsty: Finished the Great Welsh Marathon! Nearly a marathon PB. Turned up to this race this morning wearing shorts, after a short walk. Went back to the hotel to put on winter leggings! It was hard work with a chilly wind along the Welsh coastline.
Well done Kirsty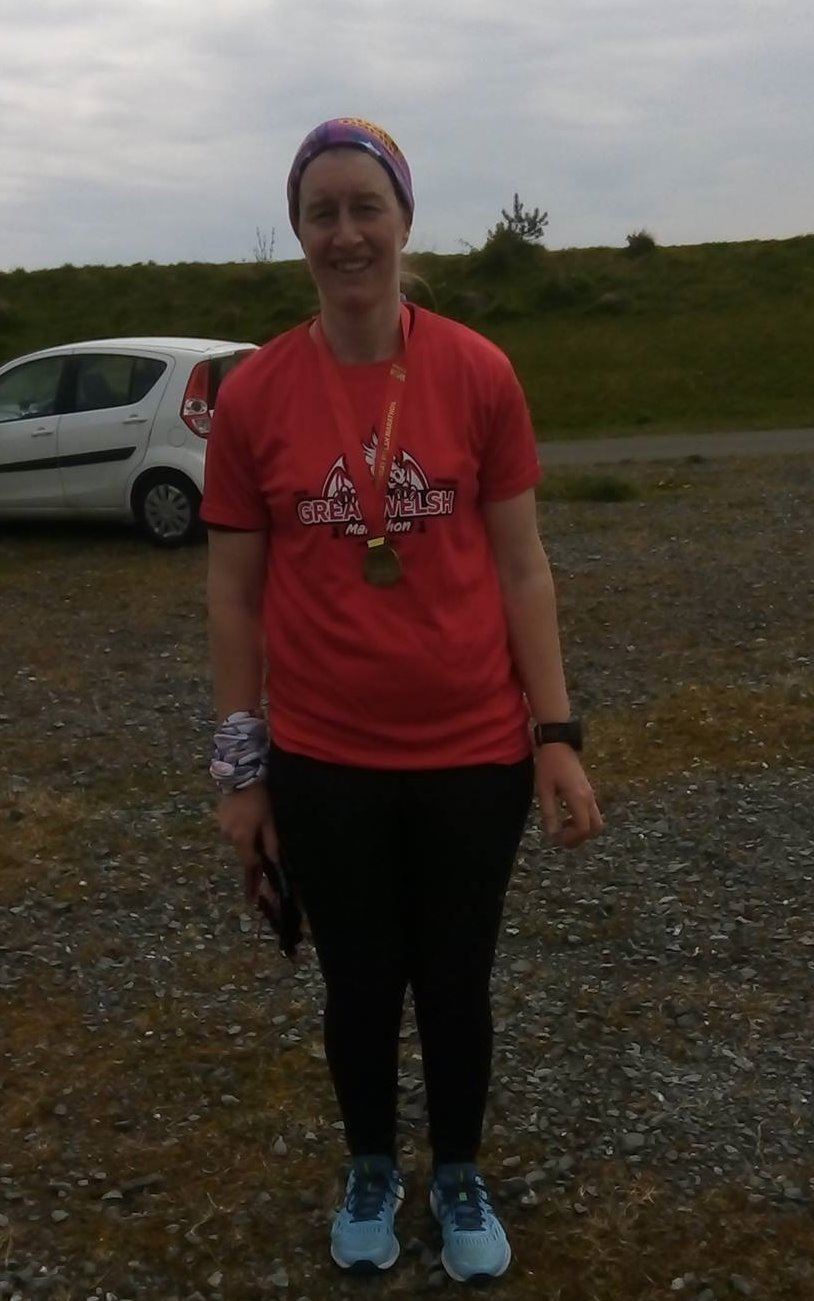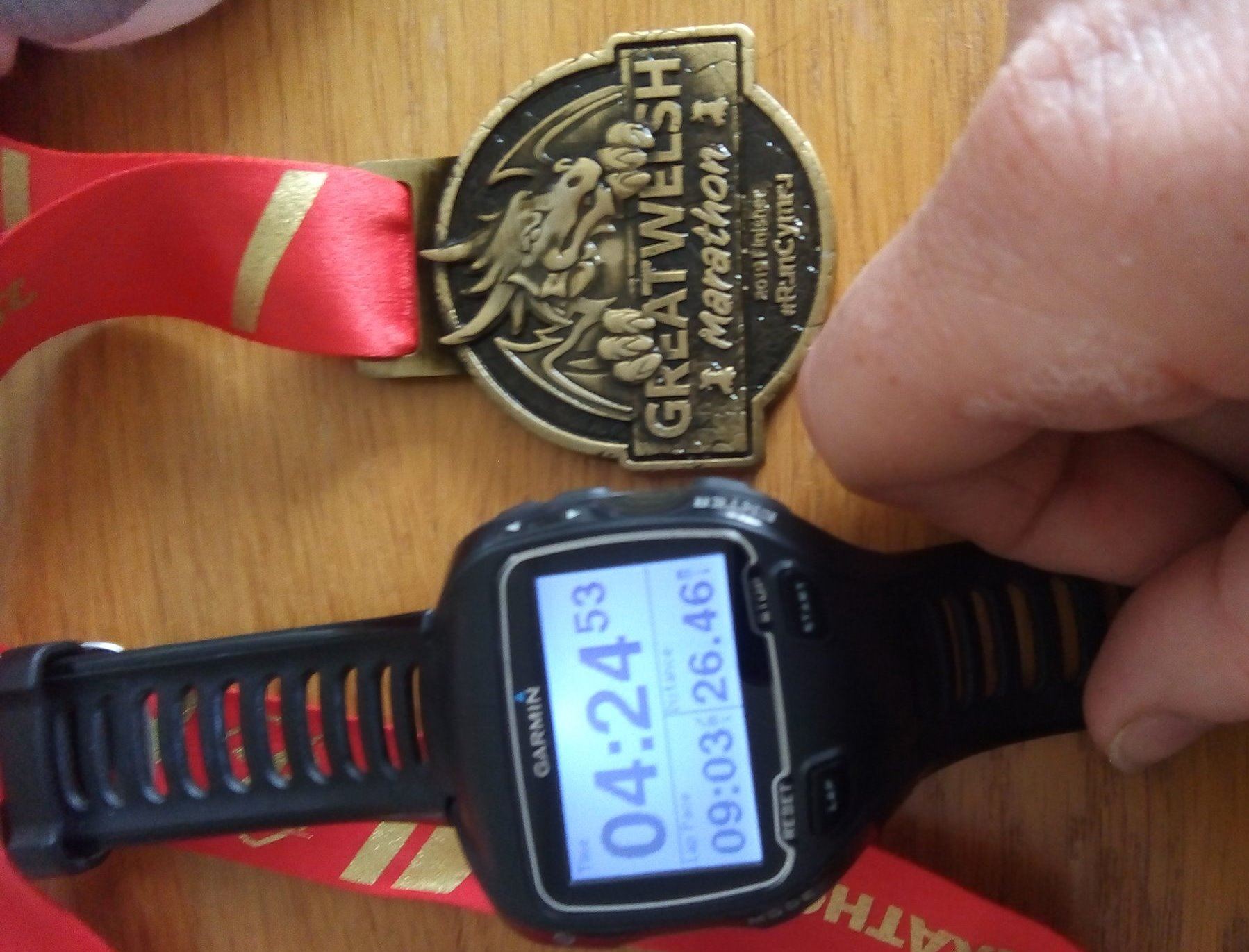 Butleigh Multi-Terrain
Yeovil runners (and friend) at Butleigh Multi Terrain today Haiden rocked home first in a time of 47mins (Pb by 13 mins) (Justin our friend was next ) (Caroline)Moi only Yeovil lady in a time of 57mins (Pb by 15mins!!) and Graham finishing strong in a time of 1hr15 ..... tough start in a long grass field, followed with of road sections, track & small amount of road to finish ...... (I feel there was a fellow Yeovil male runner I did not get his name !!) great running by all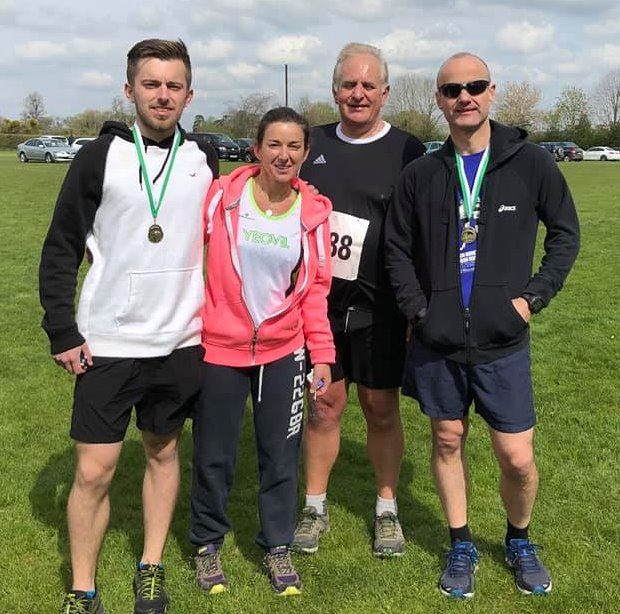 Marnhull 12k
Marnhull 12k complete - thoroughly enjoyed the lovely undulating course around country lanes, and am really pleased to have finished in just under an hour. Recommend for next year...friendly marshals and yummy homemade cakes afterwards! Just 5 of us YTRRC today...myself, mum, Samantha, Nikki and Simon. Great running by all but a special well done to mum (Lesley) and Nikki for winning their Age Category's 🏃🏼‍♀️👏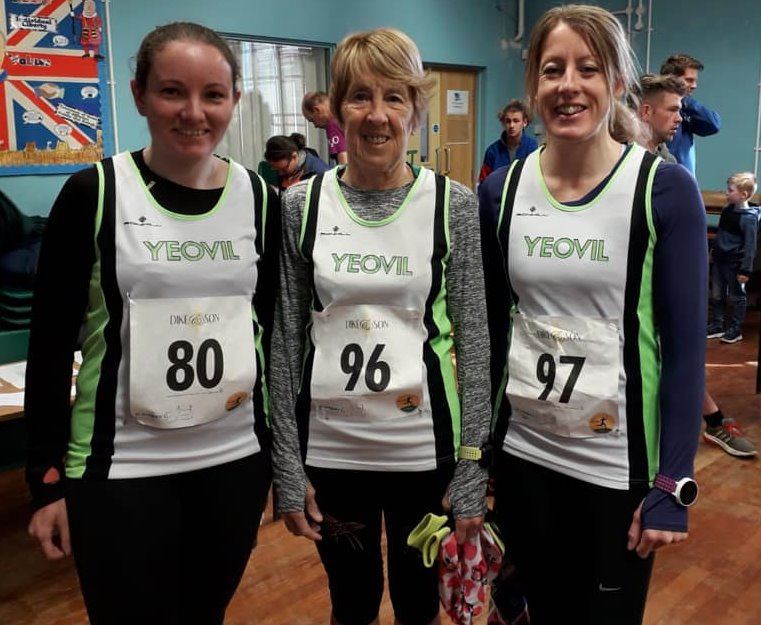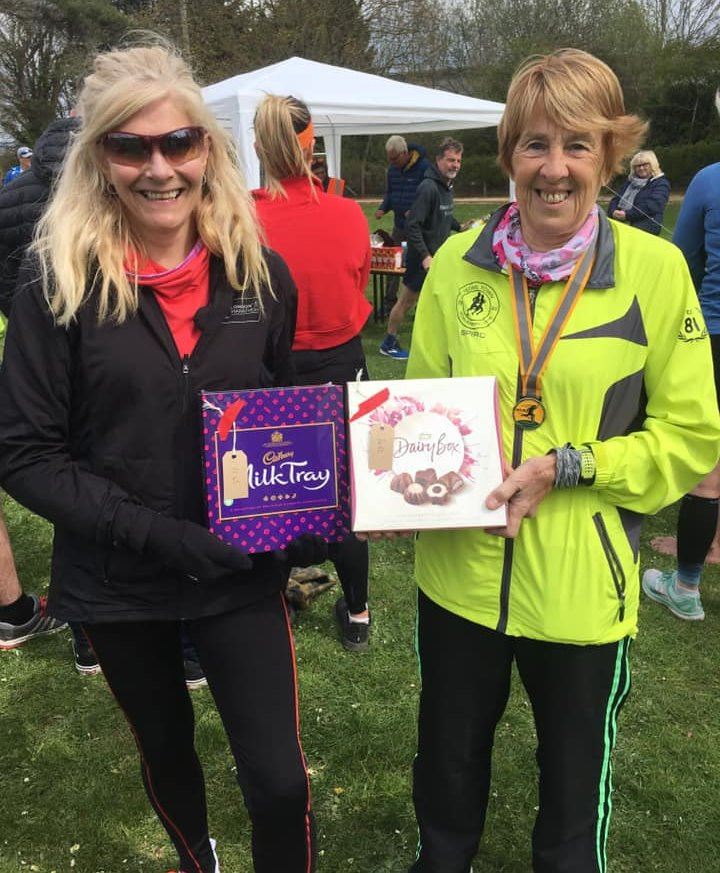 From Lesley: Good work all. Sorry, we didn't get you in a photo Simon! It seemed strange for me to be running two 12k races in one weekend but they were both very enjoyable in different ways - running one at night on trail - grass, track, pebbles, hills and running the other on quiet country lanes. Both very friendly, sociable events and very well organised with super support from marshals and spectators.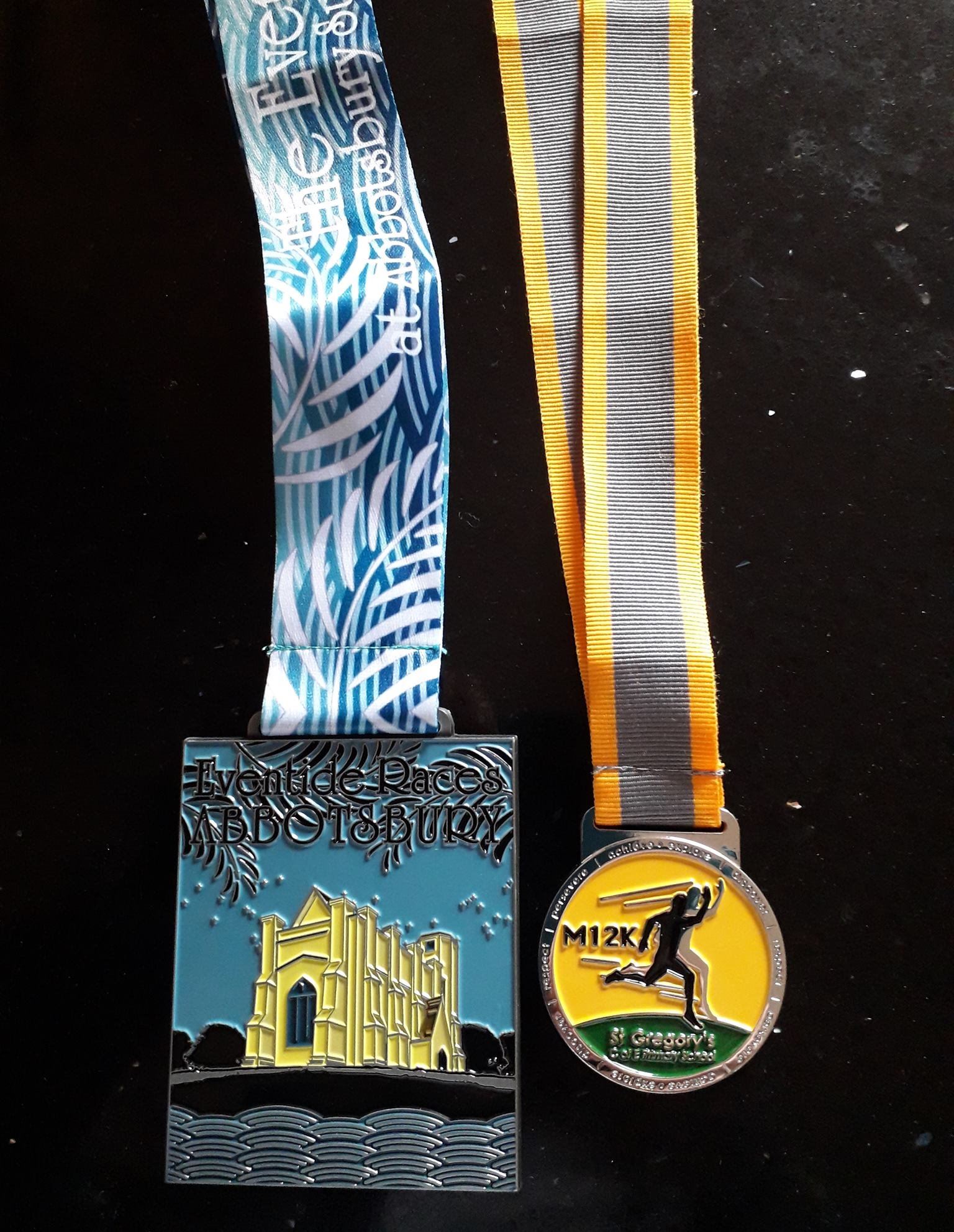 Marks Runs
PUB RUN – DINNINGTON (11TH April 2019) – ISSUE 2 In the bigger group tonight there were 9 of us (Louise, Sue, Anita, Kirsty, Tim, Gareth, Kenneth and myself led by J.C. We went mainly off-road as it is now the summer season. The first bit was very muddy and a steep climb. Gareth and Louise got electric shocks from the fence. We continued along a lane until reaching the Lodge where we stopped for photos. Correcting, we ran down the hill and picked up the track on the right. Continuing eastwards we crossed 3 more roads and had wet muddy paths along the way. We crossed the Lopen to Merriott road and followed paths and fields to Lopen. From Frog Lane we went off-road again. Some of this was very muddy with a lot of organic material. We reached the Fosse-Way Roman road. All but 2 of us took the direct route along the road straight back to the pub. Myself and J.C. continued along the prescribed route, as the sun was lowering. We followed the path across fields one freshly ploughed, and reached the edge of Seavington St Michael. A tractor was busy nearby with some ploughing. Cutting it short because of time we ran the narrows lanes back to the pub. At one point our chatting disturbed a Buzzard perched in a small tree which flew out in front of us. I've never got my camera at such times. Thanks J.C. and all. Great company and good pub food as well. Thanks for the photos Alison.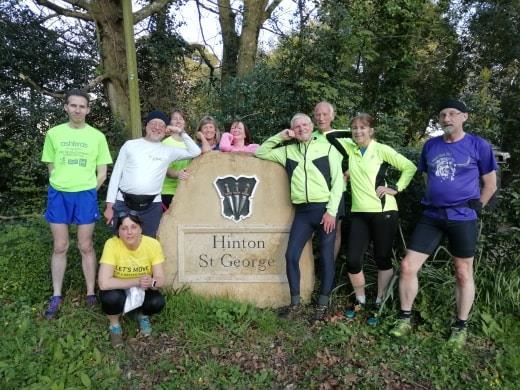 Released On 12th Apr 2019