Back to Dorset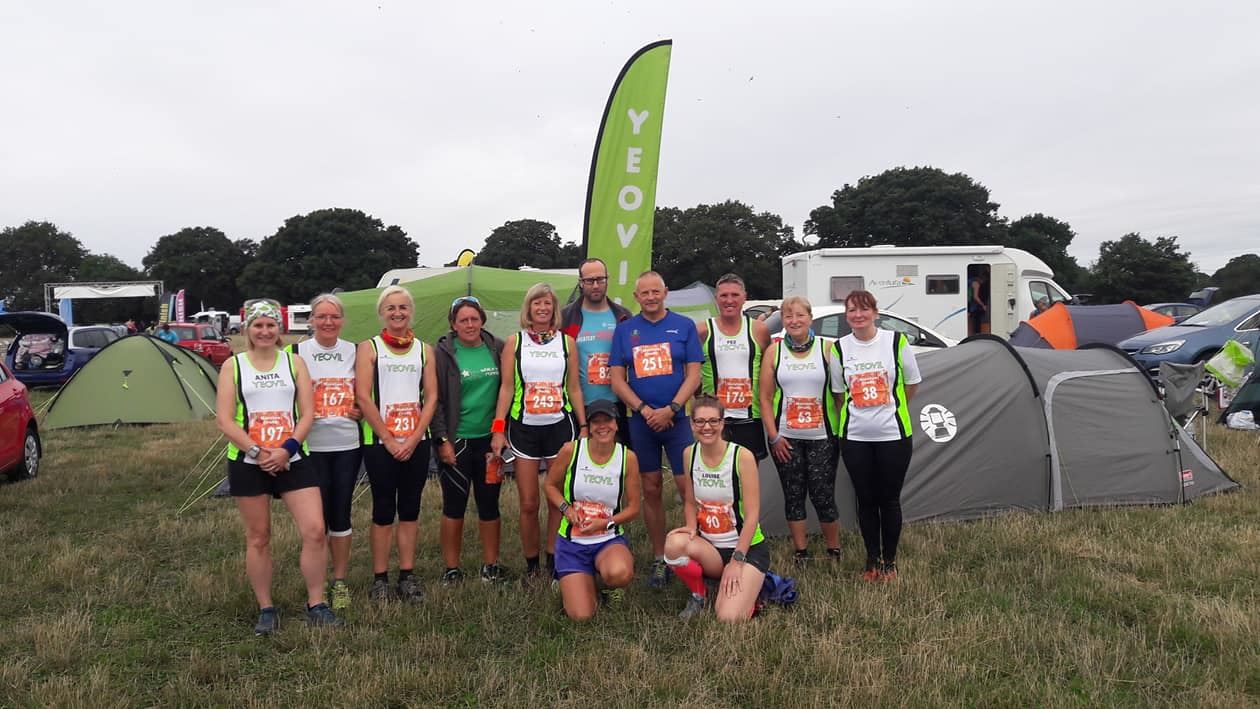 Summer Season Frolic
Another White Star weekend Frolic with a 12 hr event on Saturday, normal frolic with 3 laps a Half, 6 Marathon and anymore an Ultra. So what happened, well we all started at 9 and ran around the course that had all types of Terran and quite technical. There was bog, sand, roots, uphill, downhill and a Love Station as normal. As I ran round I managed a couple of "Come on Yeovil" and on my last lap I saw the girls AKA Anita Garrett and Louise Hallett at the Love station so waited on the hill till they moved off and then entered the Love Station stopped for some energy crap and then set off to catch them but I have to admit I could not catch them and they crossed the line. I had a chat with them to confirm that they get a second medal for their first Full Marathon. They both set off and managed to get the marathon done. Well done a great effort from both of them.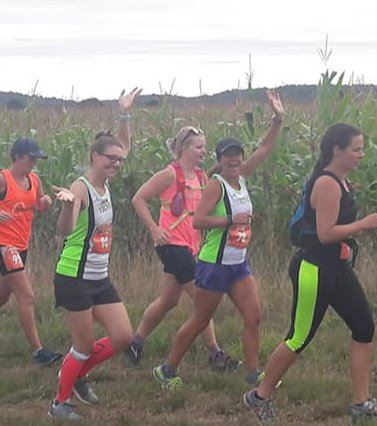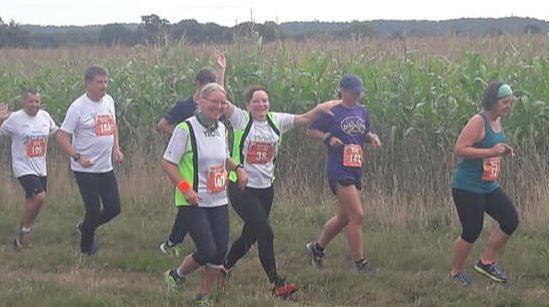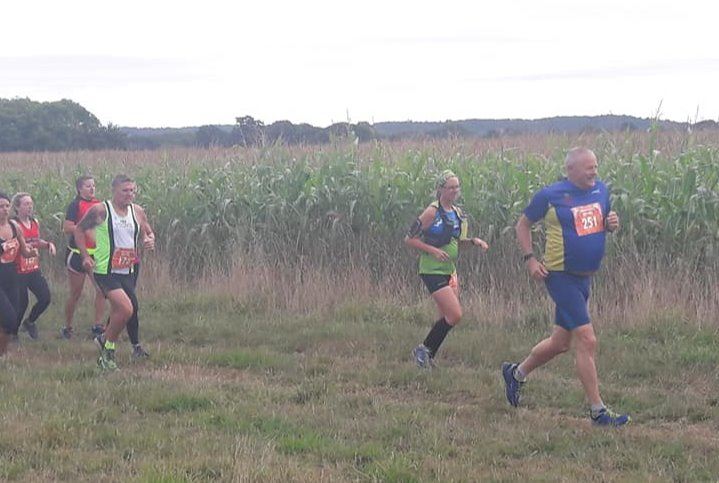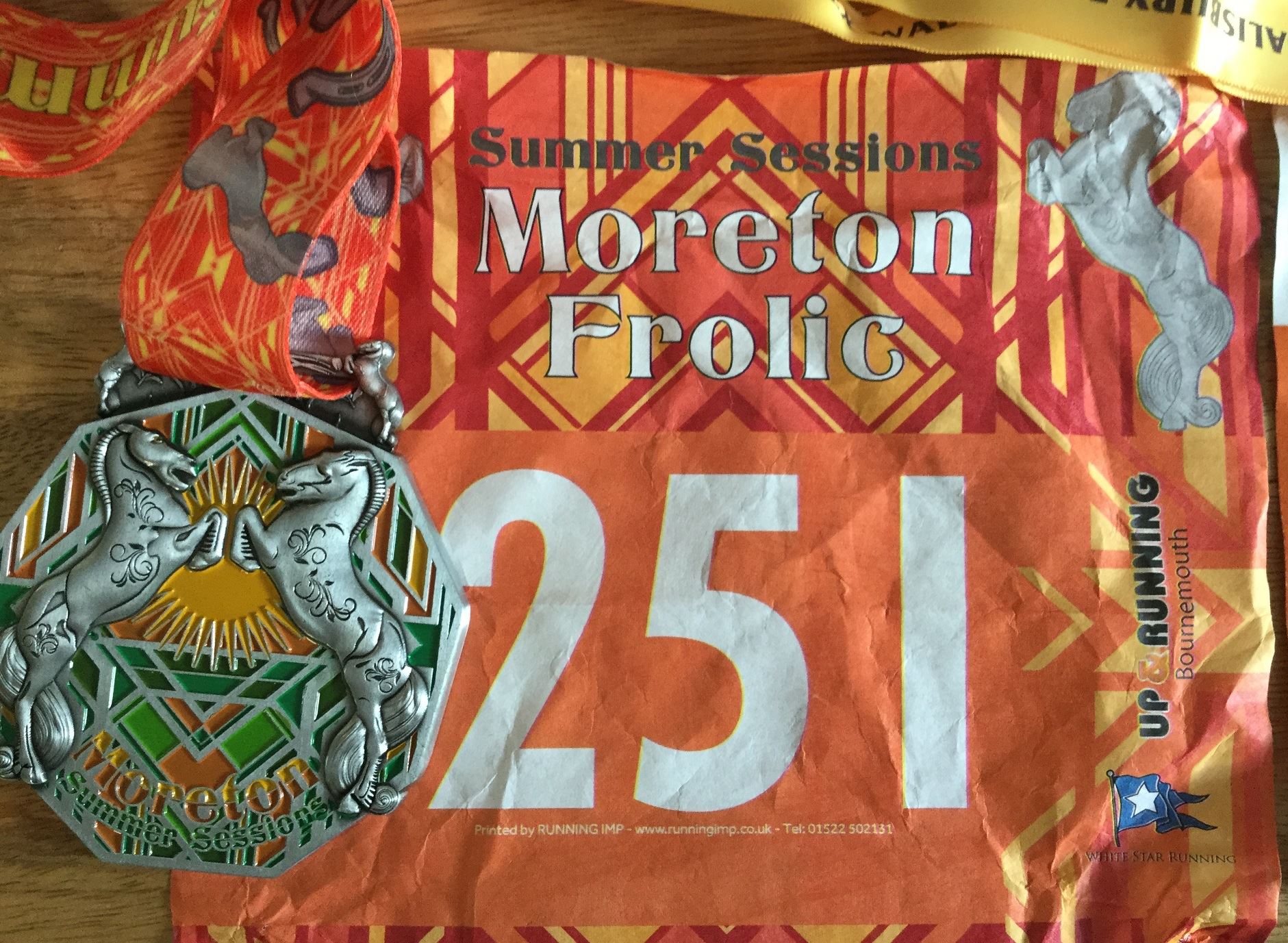 54321 Marathon and Half and 31k and 50k Full Results
Another great performance to Sharon Masters who I believe completed her first Ultra today at 54321, well done superb effort. JC and I completed the Marathon. A great localish race with something for all distances.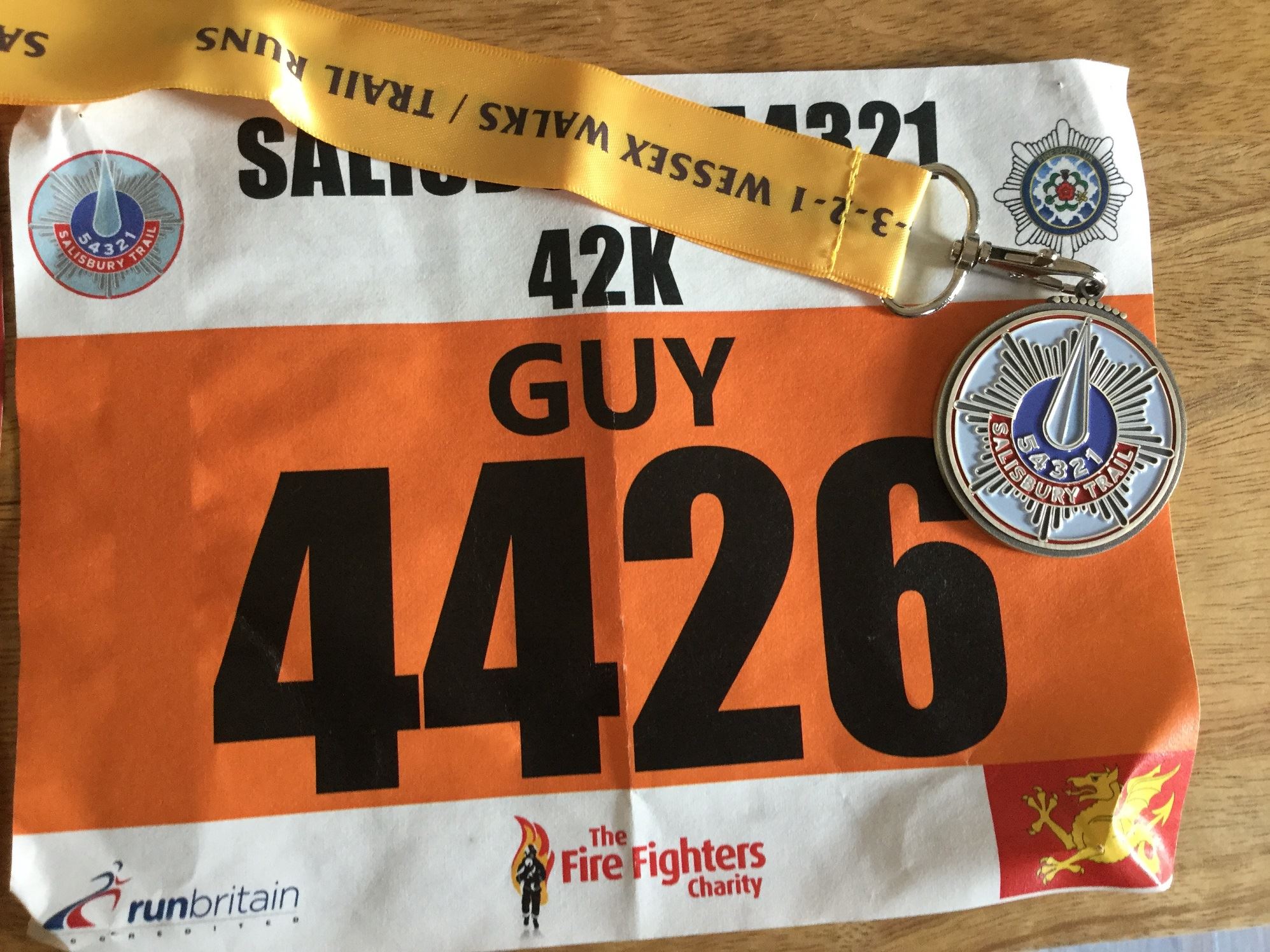 From Tim Wills: A wet, windy, muddy and hilly fell run loop along the coast from West Bay to Seatown and then around again. It was hard up over West cliff, Thorncombe Beacon and Ridge Cliff with the 2nd time round the track was turning even muddier but the support from all was great. I loved it and still had enough for a sprint finish. Recommend for a tough challenge.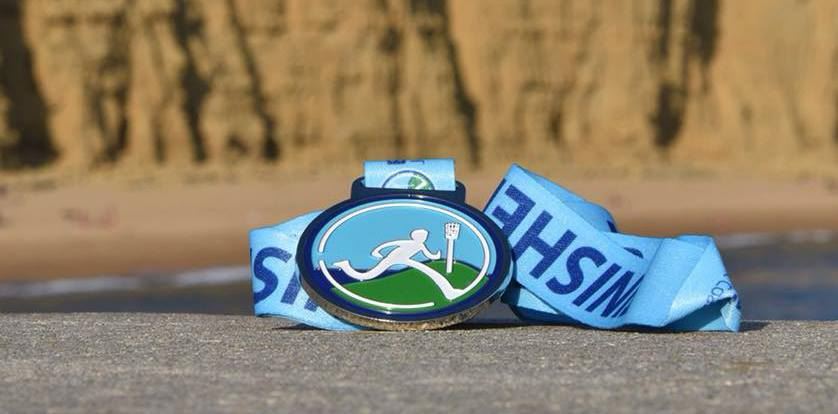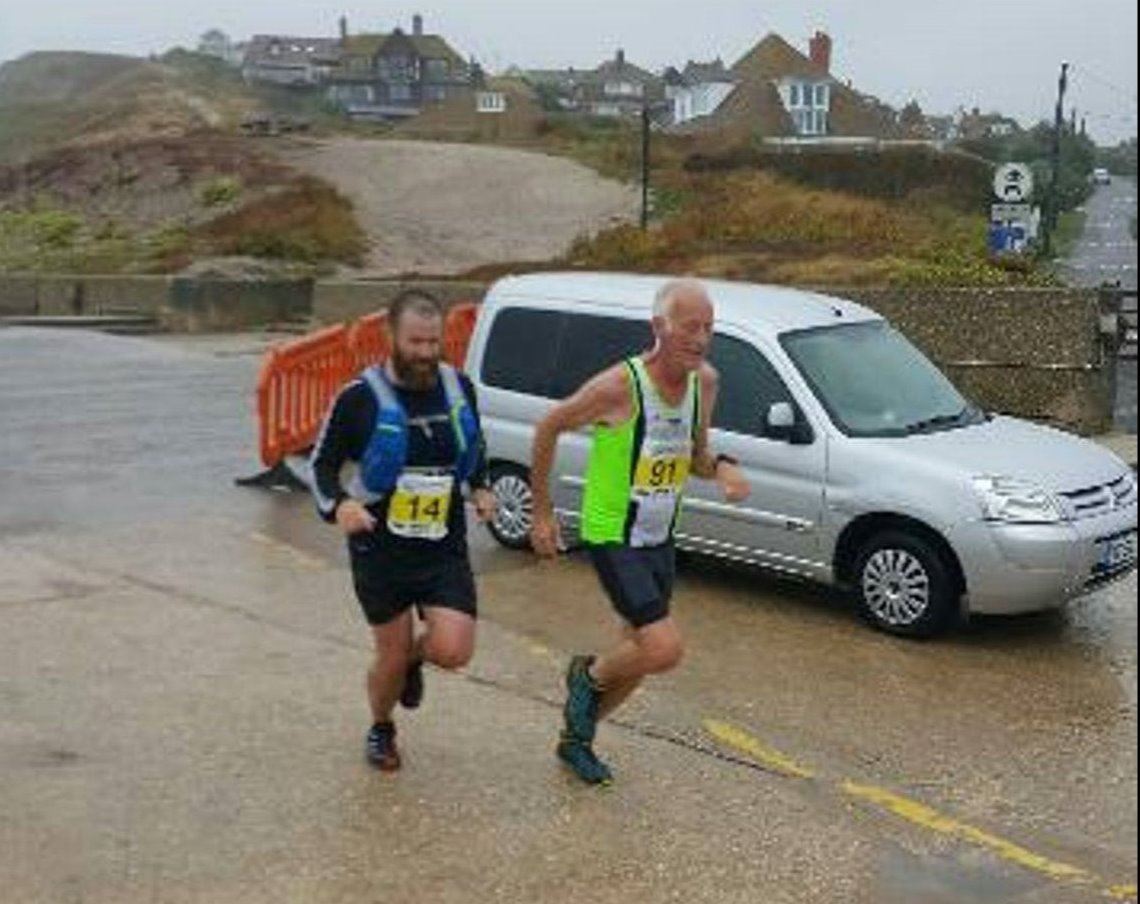 From Matt: OK...Here goes...Last night saw the 13th running of the Maiden Newton Madness (10k). It's a multi-terrain race and numbered 13 I was very worried for the health of YTRRC runners given their recent history of mishaps. My worries were confirmed when I saw Phil MacQuaid, but he was only spectating (he is quicker doing that than running!), but Robert Adams was there providing hilarity when describing his recent pub run fall. Other "idiots" included Richard Dodge, still staggering from his 98th marathon, and Alison Griffiths, fresh from the morning's park run. With selfies and group phots completed (Rob missed out), we went for a warm up (a dog walk of about 50 feet), and then had a brief race briefing. At the sound of the horn, Katie made a rude comment (horn - hur hur), while the rest of us set off apace up the road. The course is mainly up and down the Maiden Newton valley but with odd bumps and lumps thrown in to make it interesting. The first six k's are mainly on road up through Cattistock to the head of the valley and then off onto a track for the "big hill". Coming down, the track gets rougher and wetter (in previous years it has been a river of slurry) and there's a small stream to leap over (like a gazelle), more hilly bits before the loop round the marshes. Ducking tree branches, you mustn't slip in the water, and the railway bridge is dodgy too...but before you know it, the last marshall says "400m to go!" and you sprint finish to the line. Matt Driver was first Yeovil in 11th place six minutes behind Owen Astington, the YTRRC trained winner. Robert Adams was 31st, with Trevor Strelley close behind in 58th. Martin Alderman followed Trev with our first YTRRC lady, Helen Akerman not far behind. Sophie Aplin was next, with Alison Griffiths looking cool just behind. Richard Dodge and Katie Brooks finished together racing to dip under 83 minutes! The coffee cake at the finish makes it all worthwhile, although the diamond-encrusted medal is quite nice too. All finished safely, so no pictures of bloody calves to show...on to the next.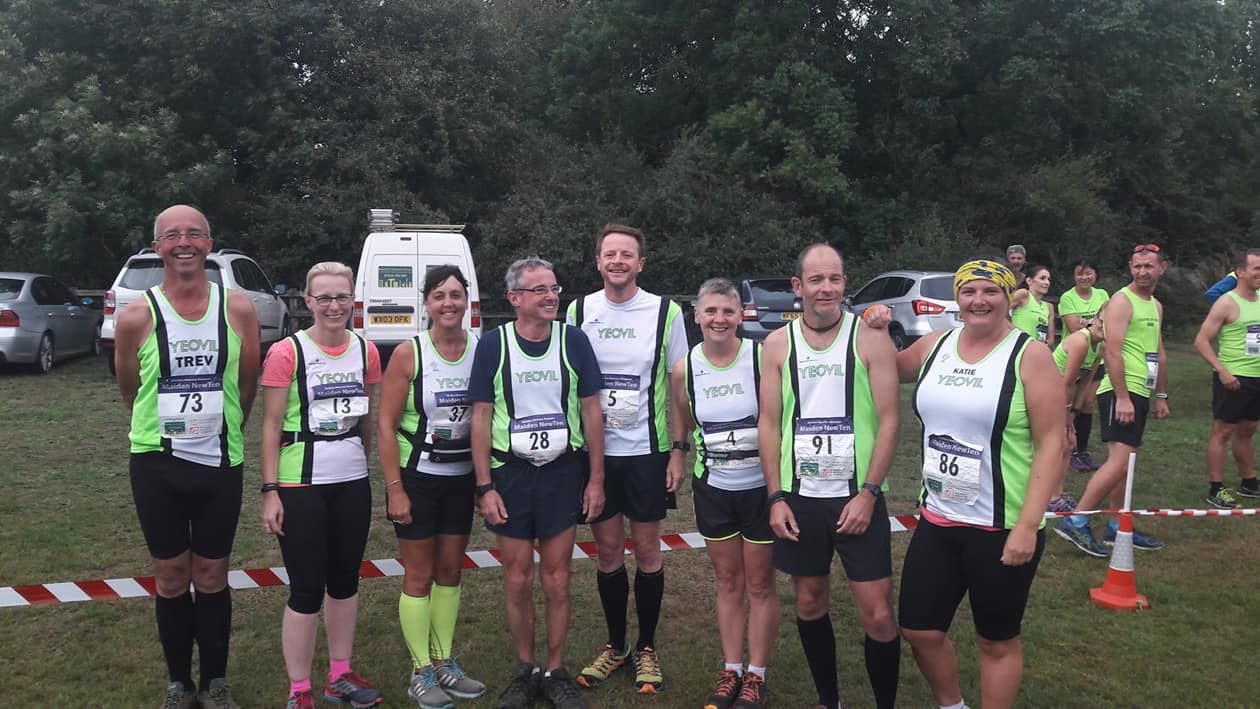 Morton 10m and 5m
Only one YTRRC runner in this White Star production and Day Two of the Summer Season Frolic.
From Sarah House: Moreton 10 mile race done today, with only myself in the race for Yeovil, I clearly picked the wrong event! Lots of mud, cornfields, gateways to climb over and plenty of wind and rain! Finished 3rd lady and an extra prize of the vest top! I would really like to thank Denise Byrd, June Moule, Anita Garrett and Mel for waiting for me in the rain to give me support, what a great club I'm part of. The suggestion of a coffee stop and a warm-up was perfect. xx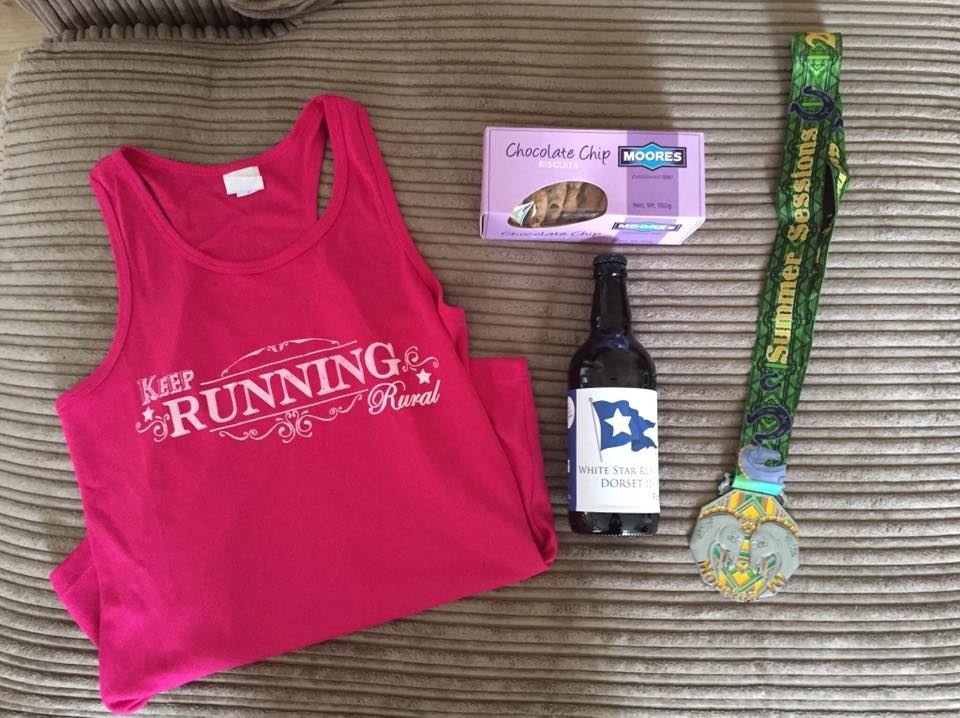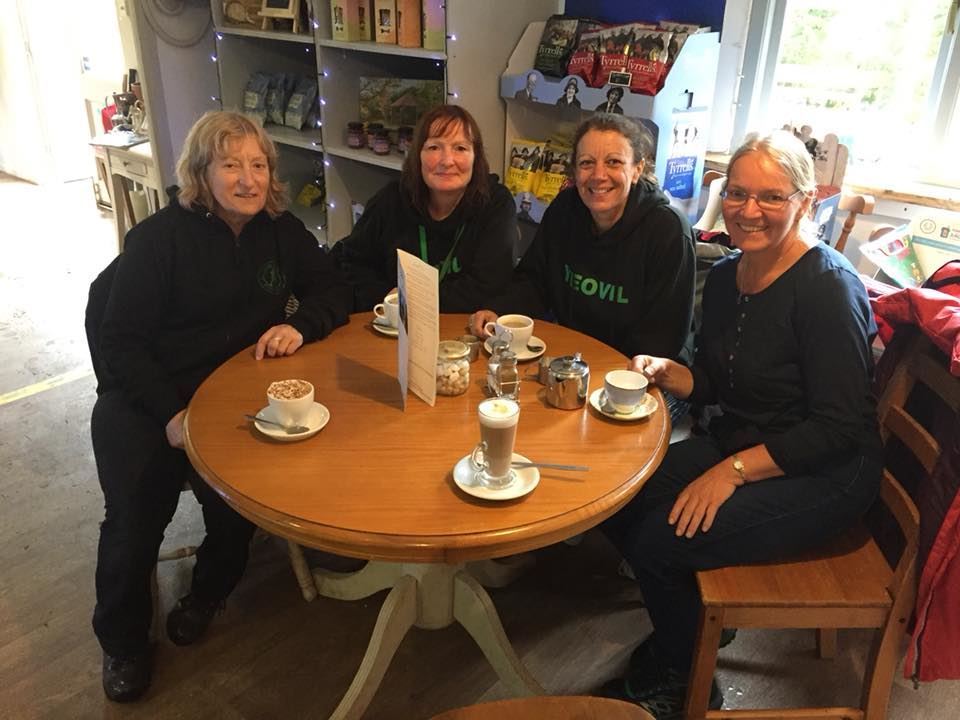 Meanwhile in the 5mile Nathan managed to come first so a big well done to Nathan.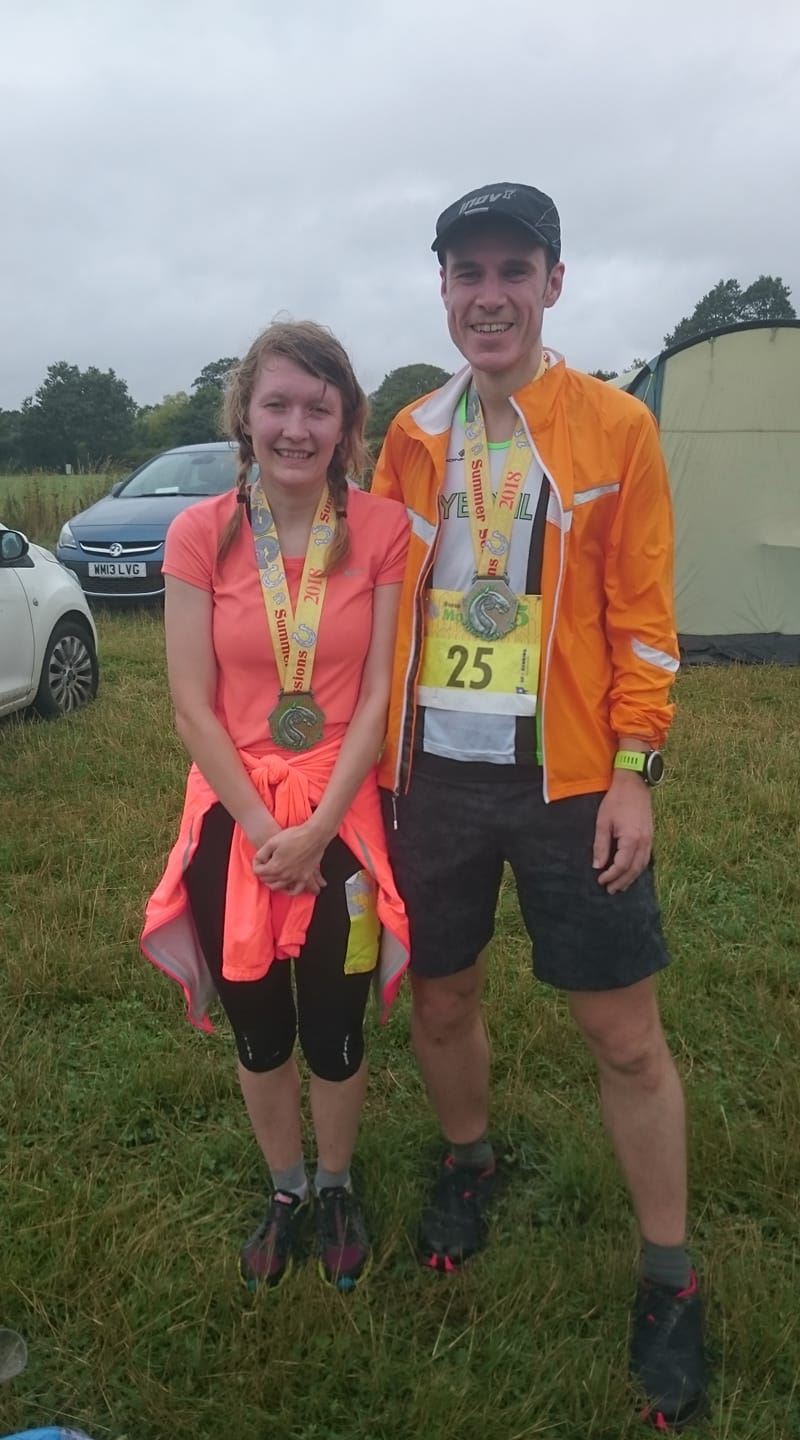 Awards Night
Hopefully, the Booking for this will be live during the week and will keep you posted.
Park Runs
From Lesley: A rather damp parkrun at Torbay Velopark this morning. Helen sped on to finish in 23:30 ish and Leo and I came in at 38:00 ish.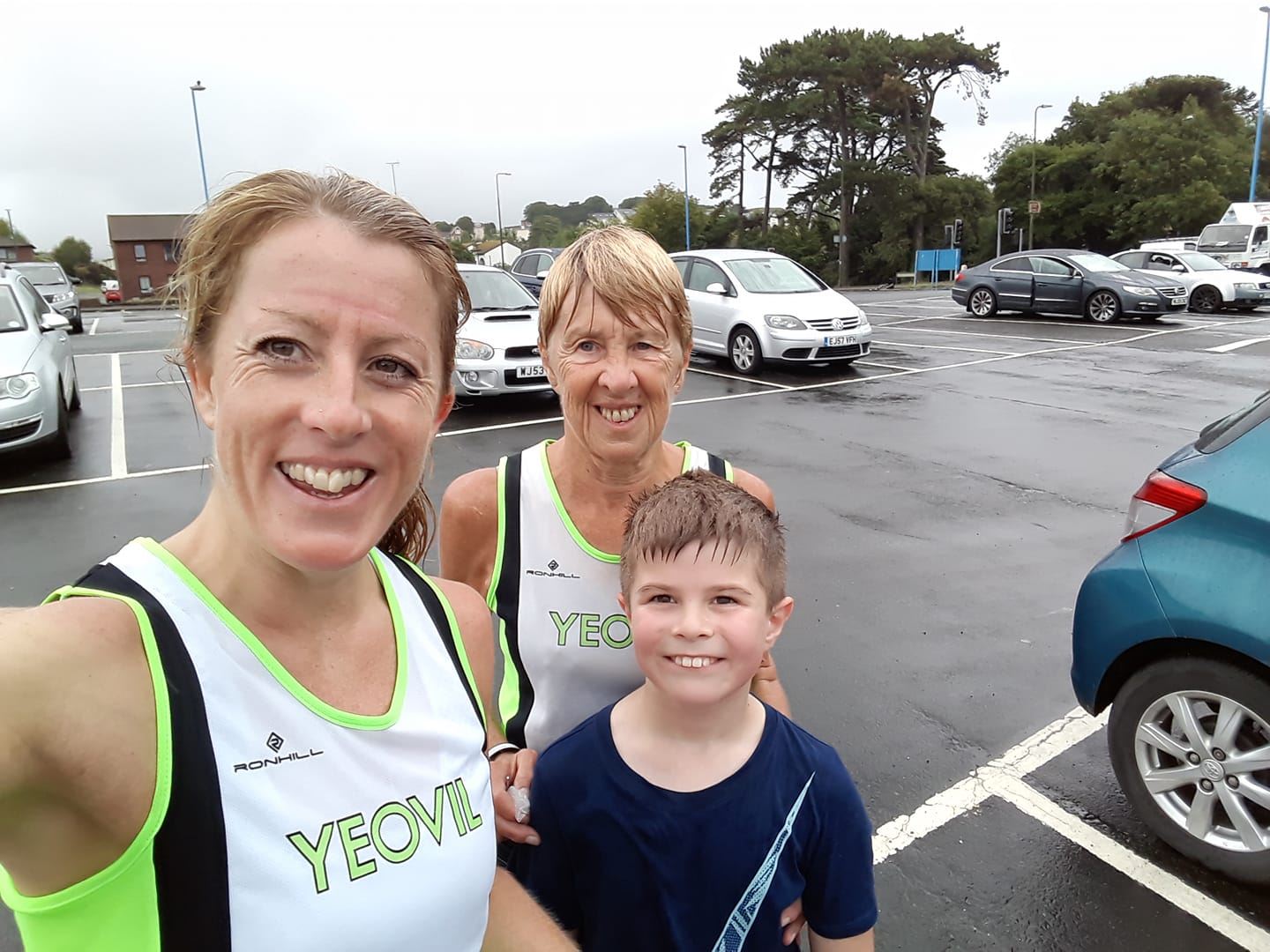 Rocky Horror Marathon
Well done to Mark Pike who completed the Rocky Horror Marathon with COD Running.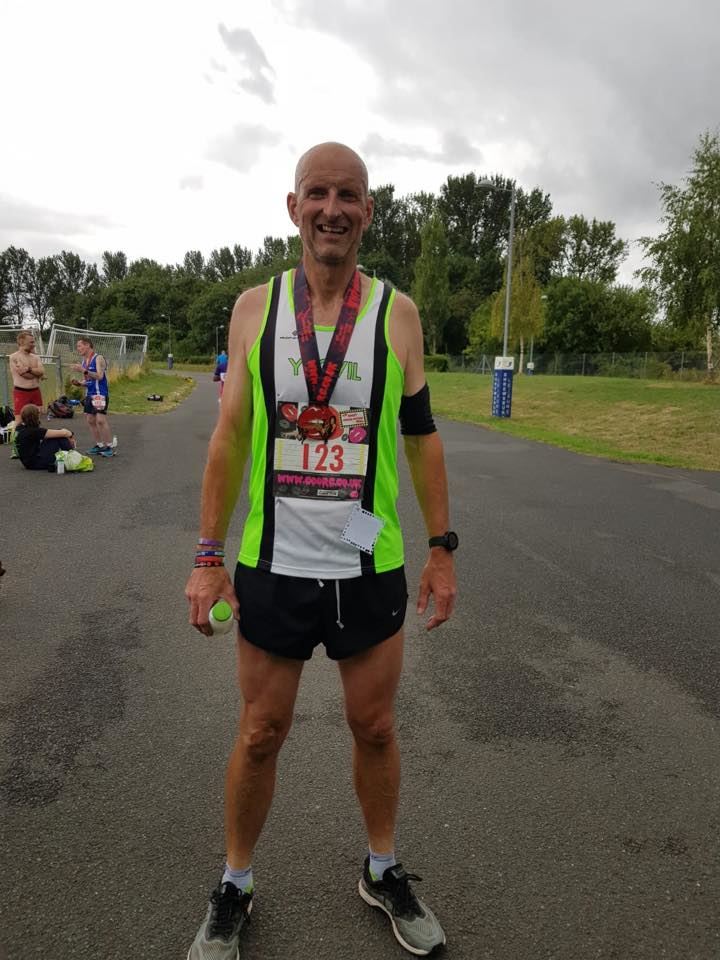 Marks Runs
PUB RUN – DINNINGTON (9th August 2018)
There was quite a large turnout for the Pub Run from Dinnington tonight. Organised by Phil and led by Nikki and Simon, we covered the route of the "slay the Dragon" race. Conditions were warm and sunny and the ground was hard. Turning left from the pub we ran northeast along the Roman road and took the first right. After a while, we went off-road turning left and running through an orchard full of red apples. Don't know whether they were eaters of for cider. We crossed a number of fields and climbed a hill up to a bench. A short path took us into Hinton St George. We ran past a wasp nest protected by a wooden sign stating its presence. At the end of the village, we ran a loop around a sports field and came back into the village. We descended down a hill, and after a while turned left to run across fields. The sunlight was strong. A small error was made and we backtracked a little and found a route back to the lane. Crossing over the Roman road we took the lane to Furzy Knaps. Rob fell over but we continued. Turning left we went off-road and eventually passed a herd of cows. We came to Allowenshay. A final bit of off-road took us through and round a field of maize. We were back at the pub after more than six miles. Thanks, Phil, Nikki, Simon and all.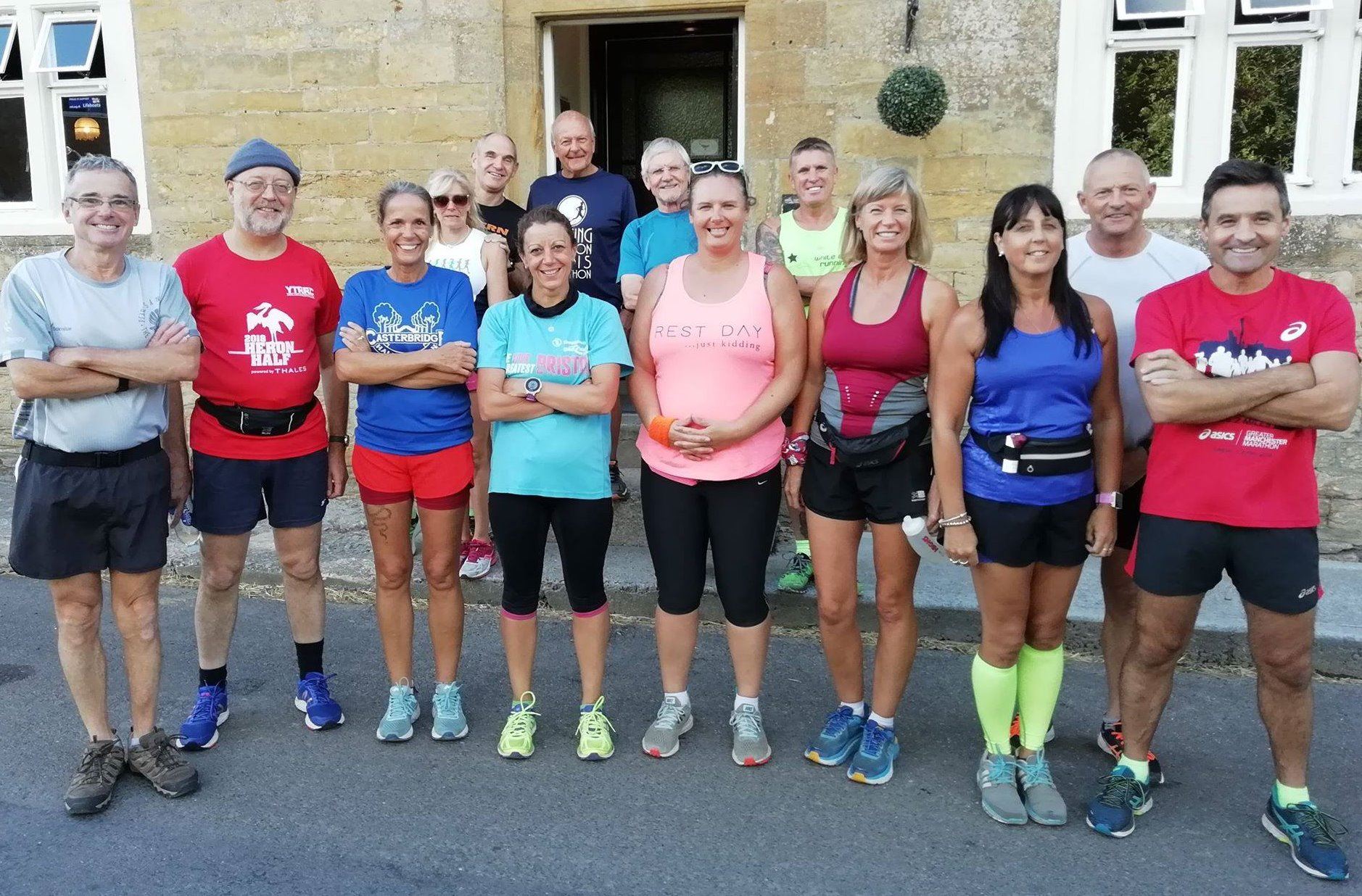 Released On 12th Aug 2018