Anyone For Some Mud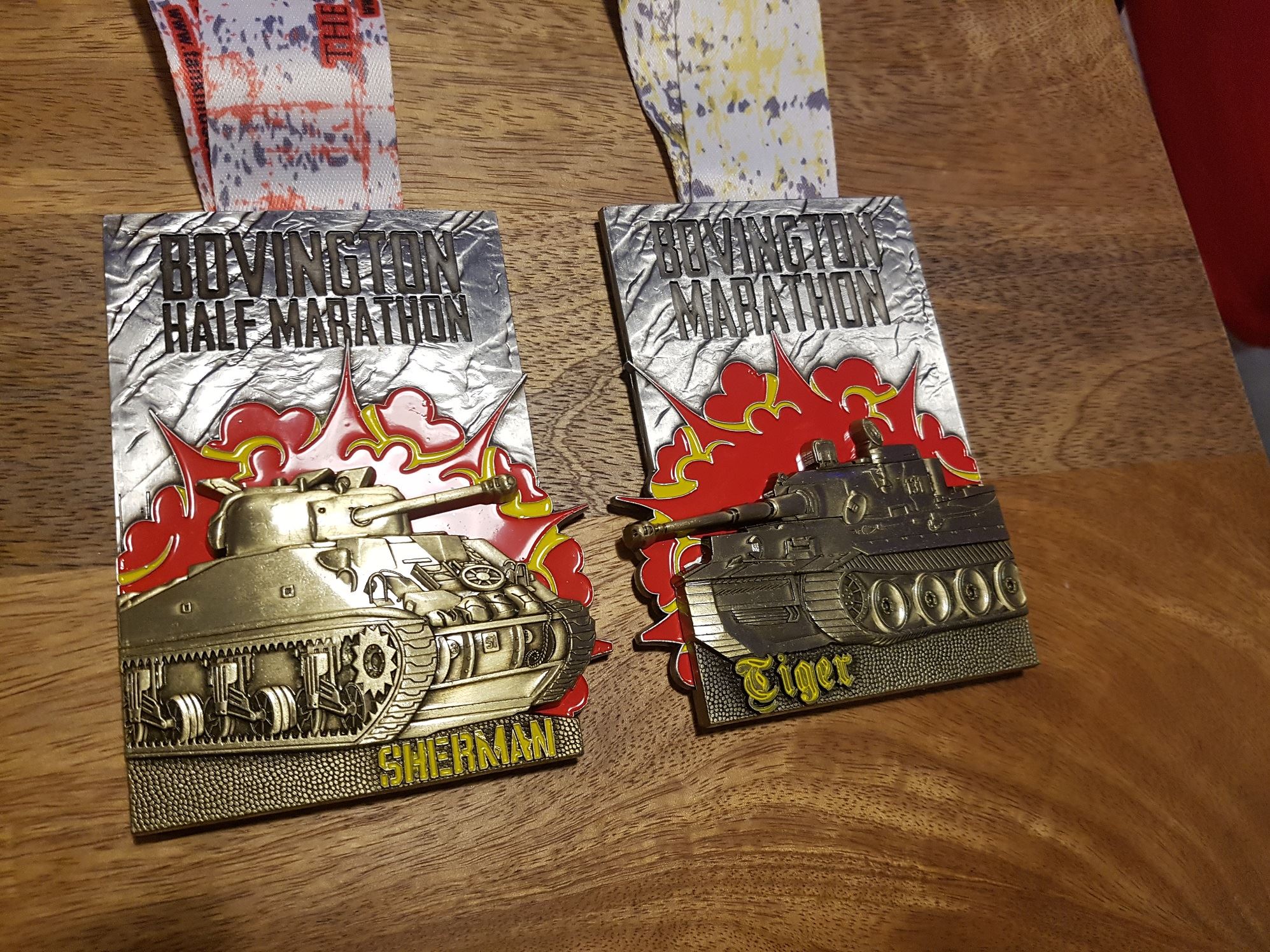 Bovington Full and Half Marathon Full Results
Saturday saw the 2nd Bovington Marathon on a Cold but Sunny day. We had eight Club Runners who braved the cold and Ice. The course is track, mud, shingle, mud, hills, mud, tank traps, mud, water, mud and then some mud. The course had been measured and was between 27 and 28 miles with a few lucky ones doing 30, so great value for money. In the results, Kev Brittle was over the line first, however, he was down as Yeovil Town Road Running Club and not the correct Yeovil Town RRC so sadly means he was last in for the Club. Rules are Rules. A big well done to Georgina for coming in as our first Lady.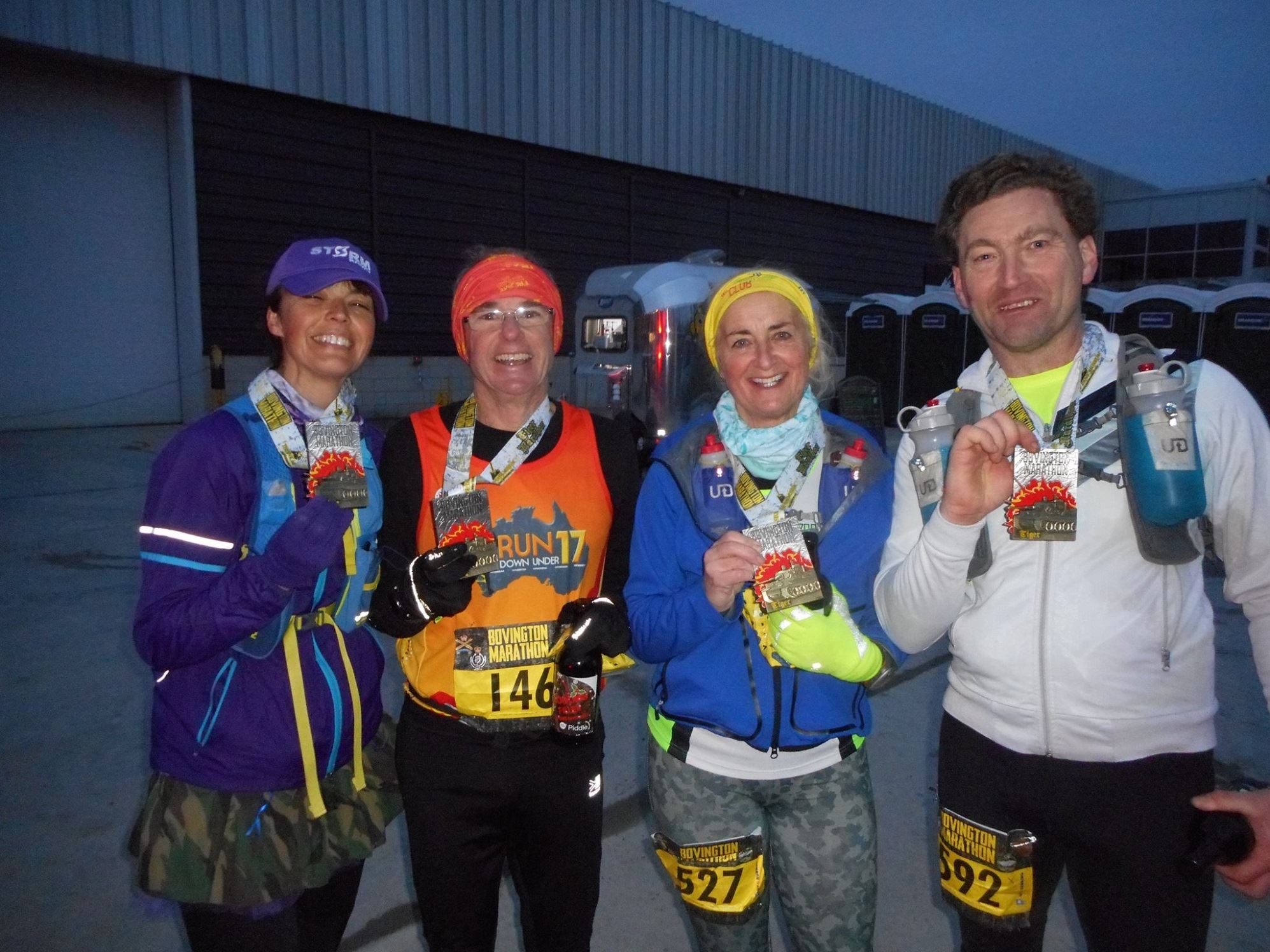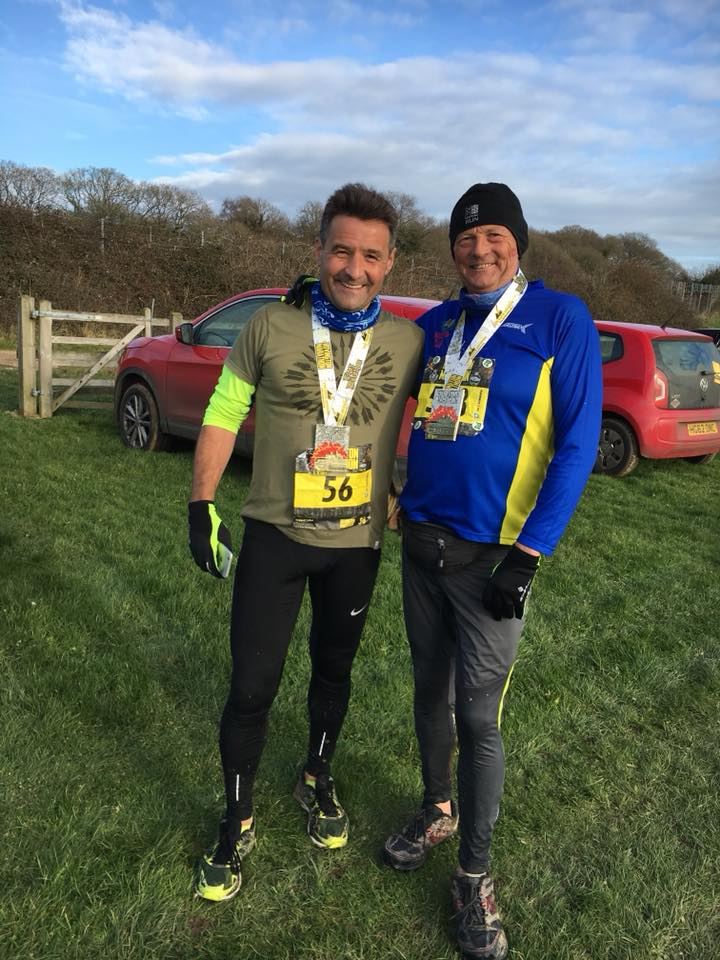 From Georgina
"Well, that's Bovington Marathon Done. 27.4 Miles of mud, hills and puddles. Really happy with 6:32:17 as not ran properly in about a month and a half, but felt good to finish. I think I may be the first Yeovil lady Home as well
😊 now to celebrate
🍷
"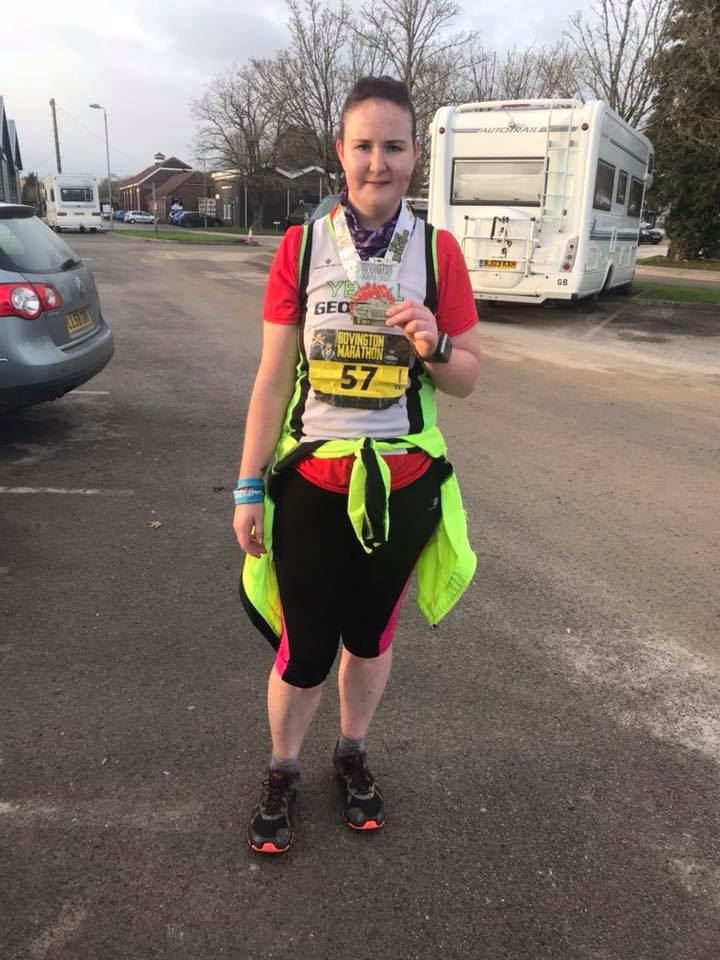 Today with a slightly warmer start we had 7 runners taking part. Again this was on a measured course between 13.1 and 16.5 miles but luckily we had some slight rain as well. First over the line for the club was Fez and Louise was our first lady over the line.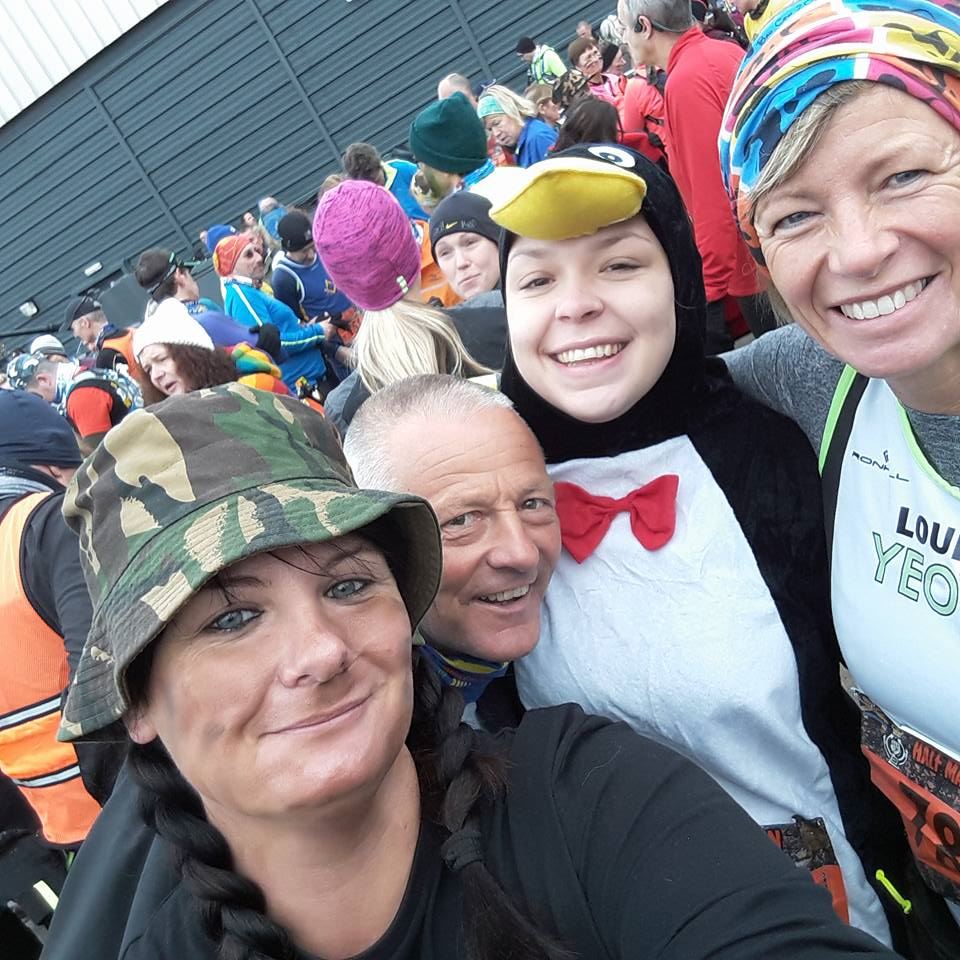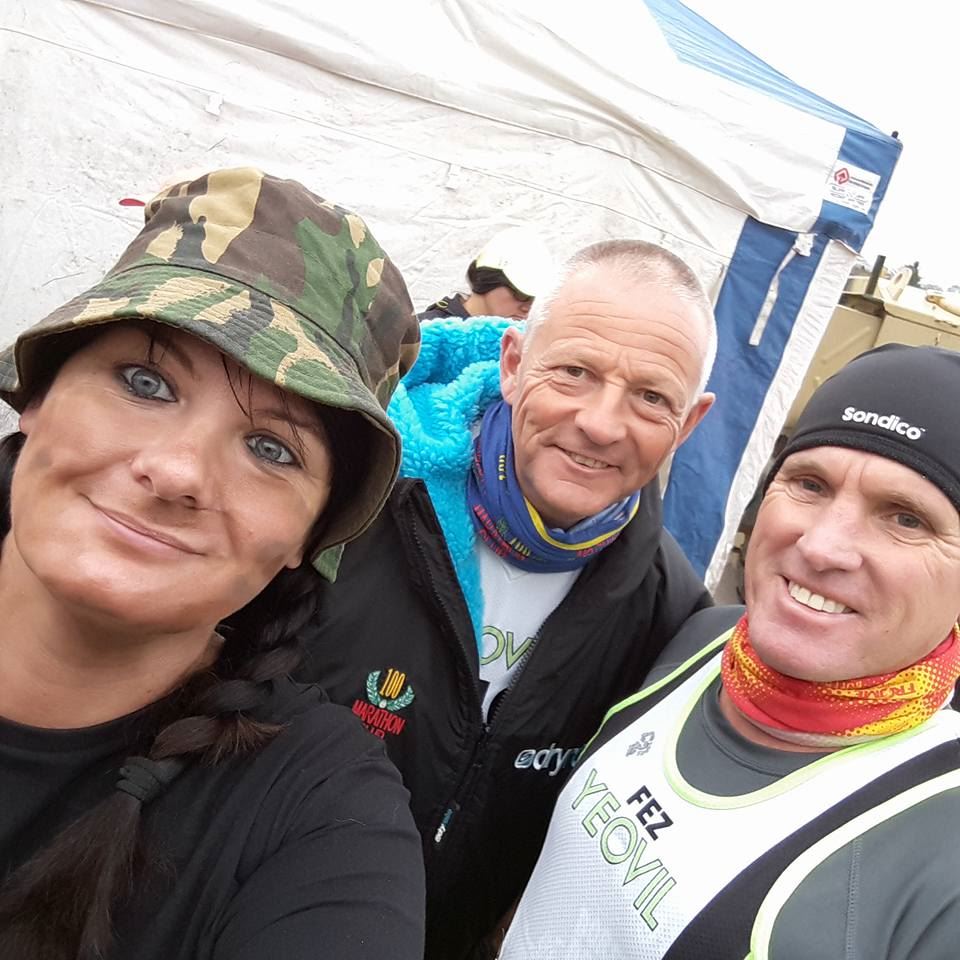 From Daz: "Bovington half marathon done. They lied to us. 13.1 miles turned into 16.5 with lots of cold puddles to run through and plenty of mud and hills. Made it to around mile 8 before I started with leg cramps and had to run/walk to the end which I pretty much hopped across. Now it's time for beer, red wine and a mahoosive kebab."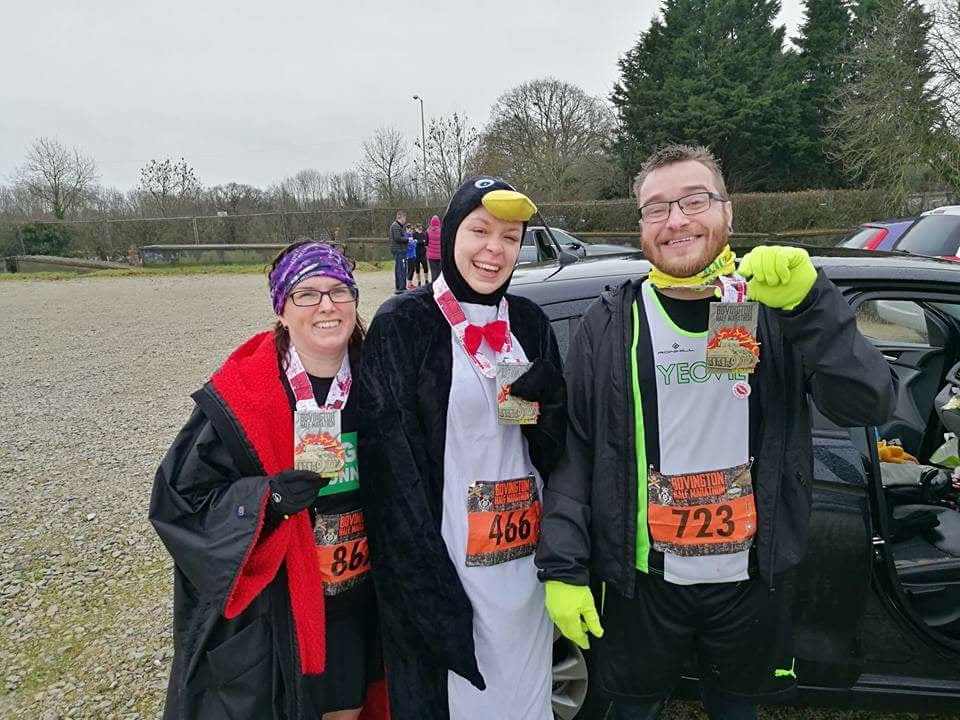 From Louise: "Well the medal is nice and heavy but boy was that hard! Knew beforehand that as it was tank land it would be very muddy and challenging and being a Whitestar event the 13.1 miles may well be 14. However, it turned into 16.5 miles!!! (And no I didn't go the wrong way). Enjoyed the first 9 miles and the constant challenge of avoiding puddles, then the rain came down and it wasn't so enjoyable but thought didn't have too far to go. Several hours later having eaten and had a bath I am almost over my sense of humour failure! Fair play to those who did the Marathon yesterday!"
Wellington Monument Race
Well done to the only YTRRC runner at Wellington today, Arbury Wood who posted: "Had a great race at Wellington this morning, about 250 attended and I was the sole YTRRC member. A very straight forward course with a very steep and long hill at the beginning, then on to a flat stretch to the monument run around that and back down to the start. A definite race for the diary next year and a bottle of cider for the finishers! Result
🏃
😀
"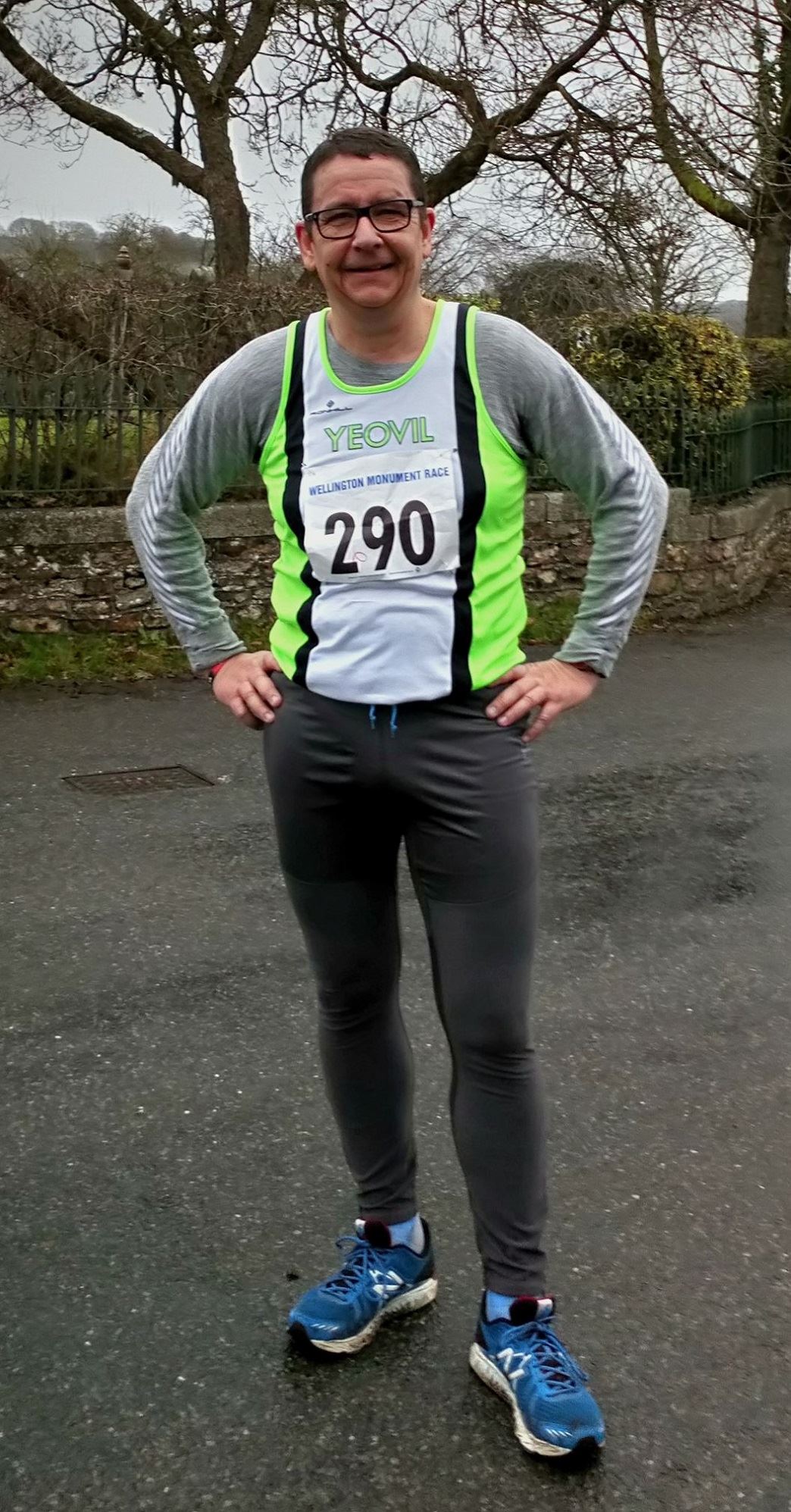 Park Run News
From Katie Brooks: A few of us a Shepton Mallet parkrun this morning
well-done everyone running everywhere this weekend x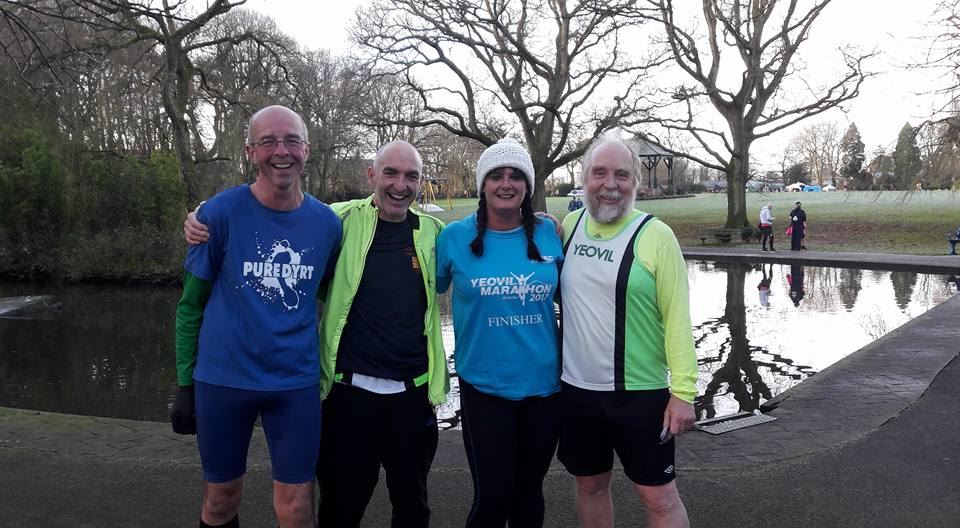 Jo Henley was at Lee-on-Solent.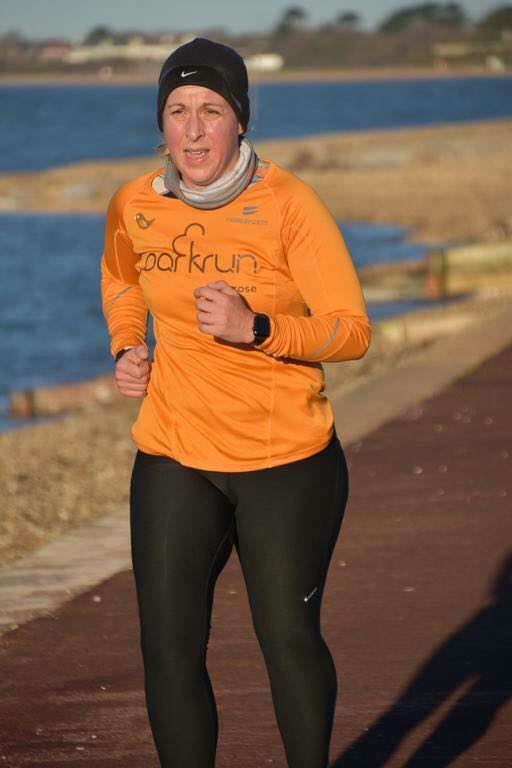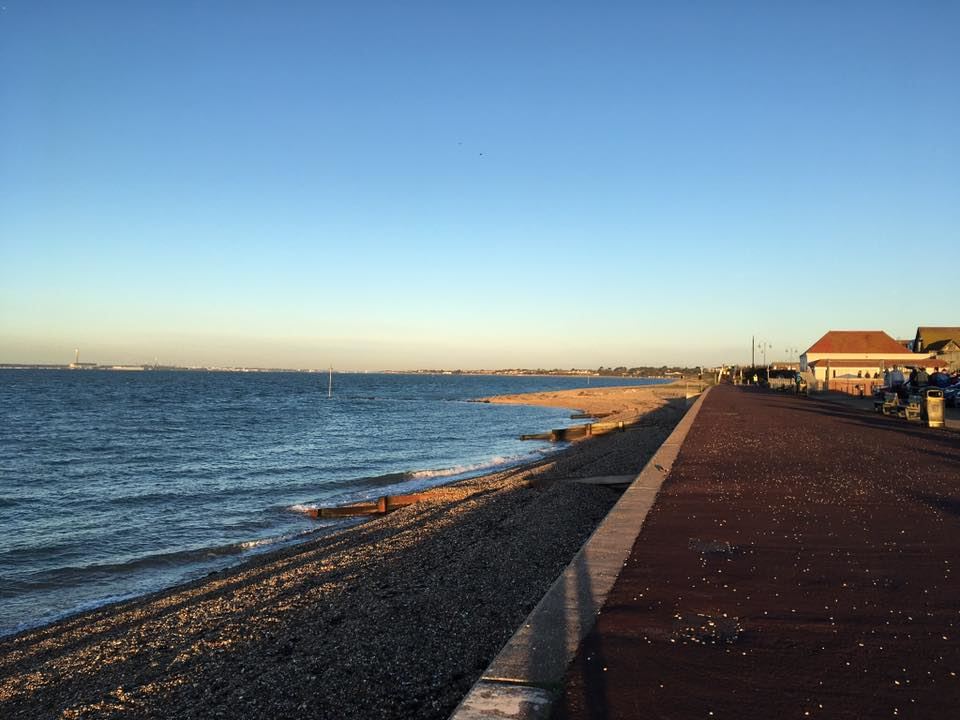 Linda Membury was at Basingstoke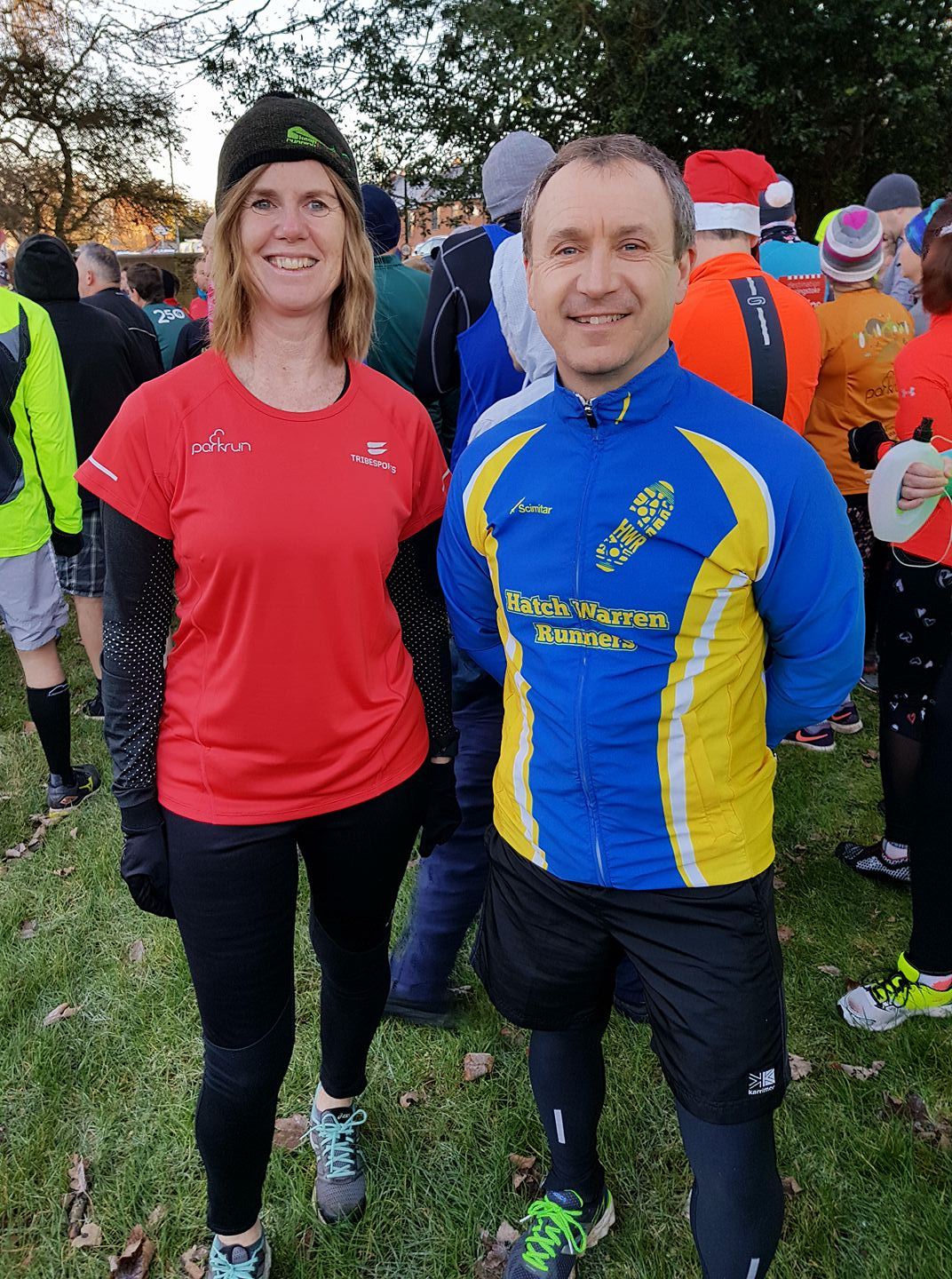 And the last trip was to Burnham Park Run with Ali and Rob.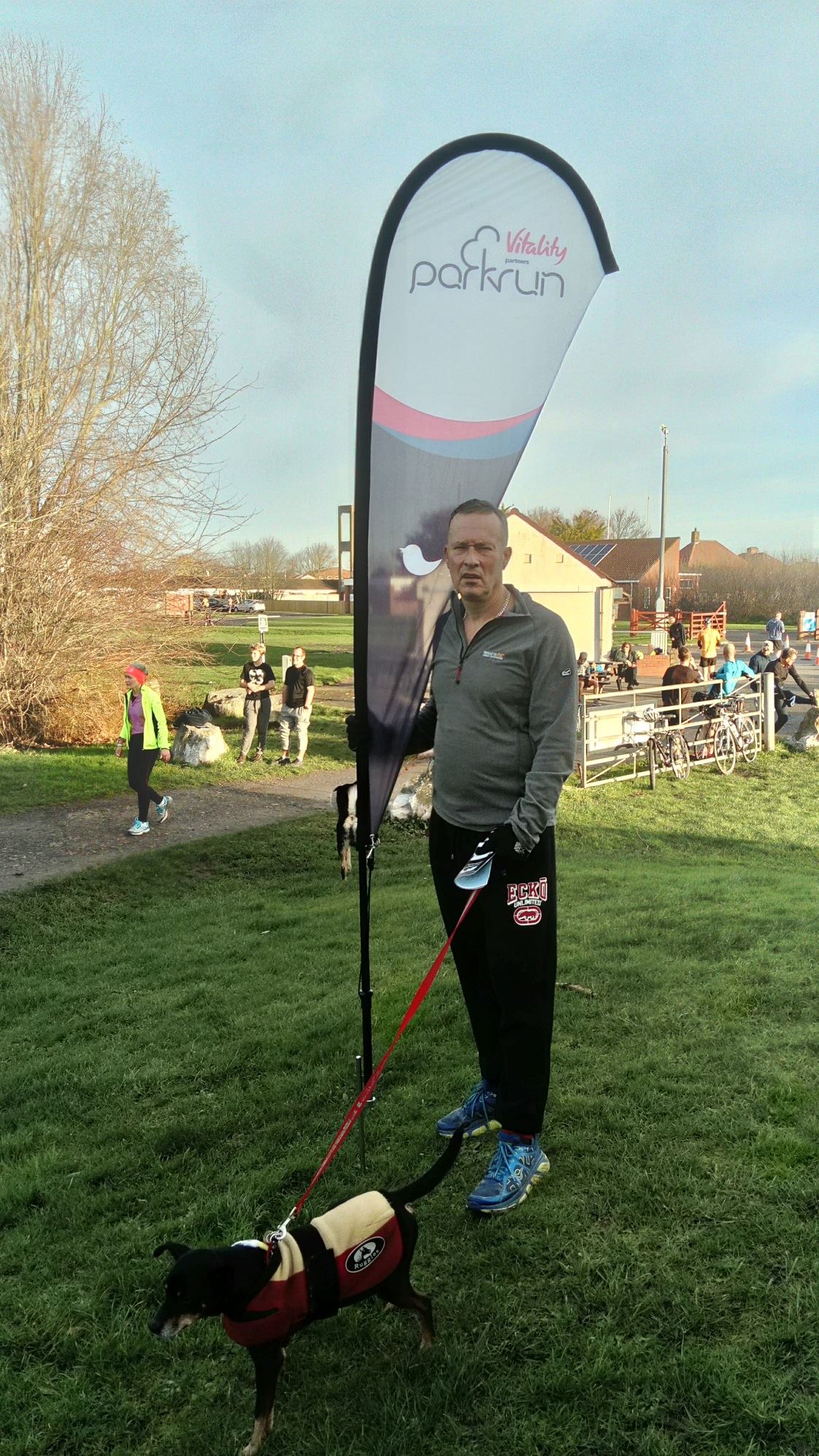 Well done all, keep them coming.
Marks Runs
PUB RUN – KINGSBURY EPISCOPI (14th December 2017)
Half An hour before tonight's pub run, as I sat in the car, it poured down with rain. The run, led by J.C. used a well trodden route, initially heading off up the road through puddles towards Stembridge. We paused outside of the Rusty Axe. It pays to wipe it with an oily rag after use. We continued up Burrow Way, and turned left just after the hill (unseen in the dark). To the right, villages (possibly Hambridge and Westport) were lit up in the distance. We continued left and left, then right and ran down the lane to East Lambrook. Notwithstanding the continuous drizzle and cloudy sky, the visibility was quite good tonight. We turned left and ran through Southay, and turned right. The lane/track was muddy. We continued running along Stockditch Road, which came out on Broadmead. A left turn, and after a couple of hundred yards or so, we were back at the pub. It was a cool wet run of just about five miles. Thanks J.C. and all. Minutes after finishing it poured down with rain again.
Released On 17th Dec 2017