Another Year Comes and Goes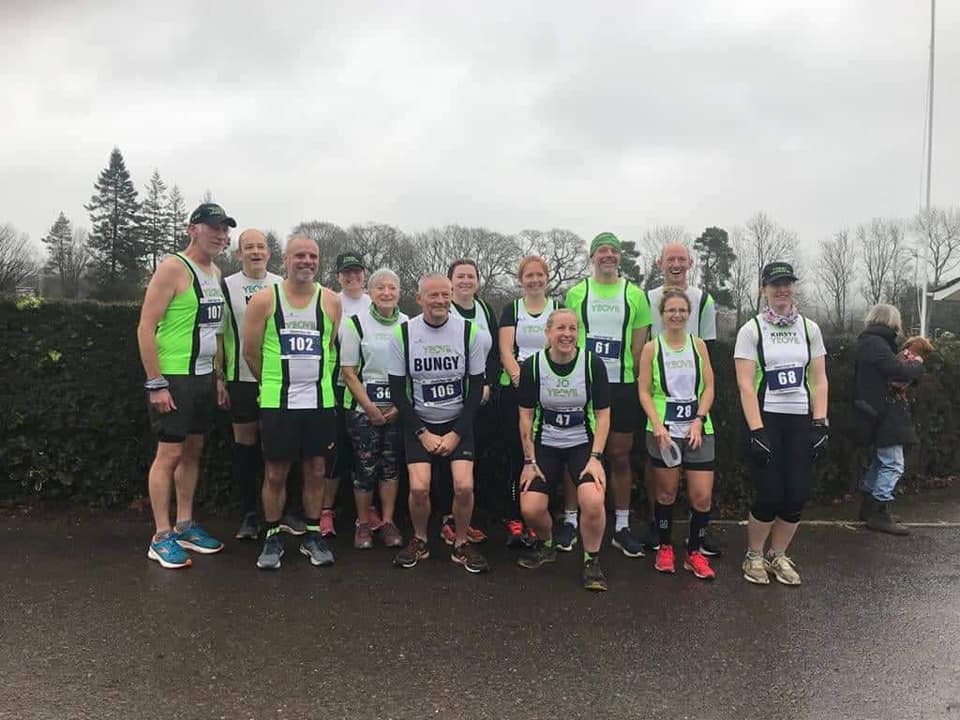 Crosscountry
From Lesley: First race of the year completed - would I do it again - no. The YTRRC ladies turned up with a team of four as opposed to the men who turned up with none! It was wet and windy and the course of two laps was very soggy and slippery. A big thank you to Helen for driving me due to failed windscreen wipers on Tony's car. She was also our support crew and photographer (these photos are on the post she put on earlier) along with George, Sue Mallinson 's son. Also thanks to Adam for marshalling on such a horrible day.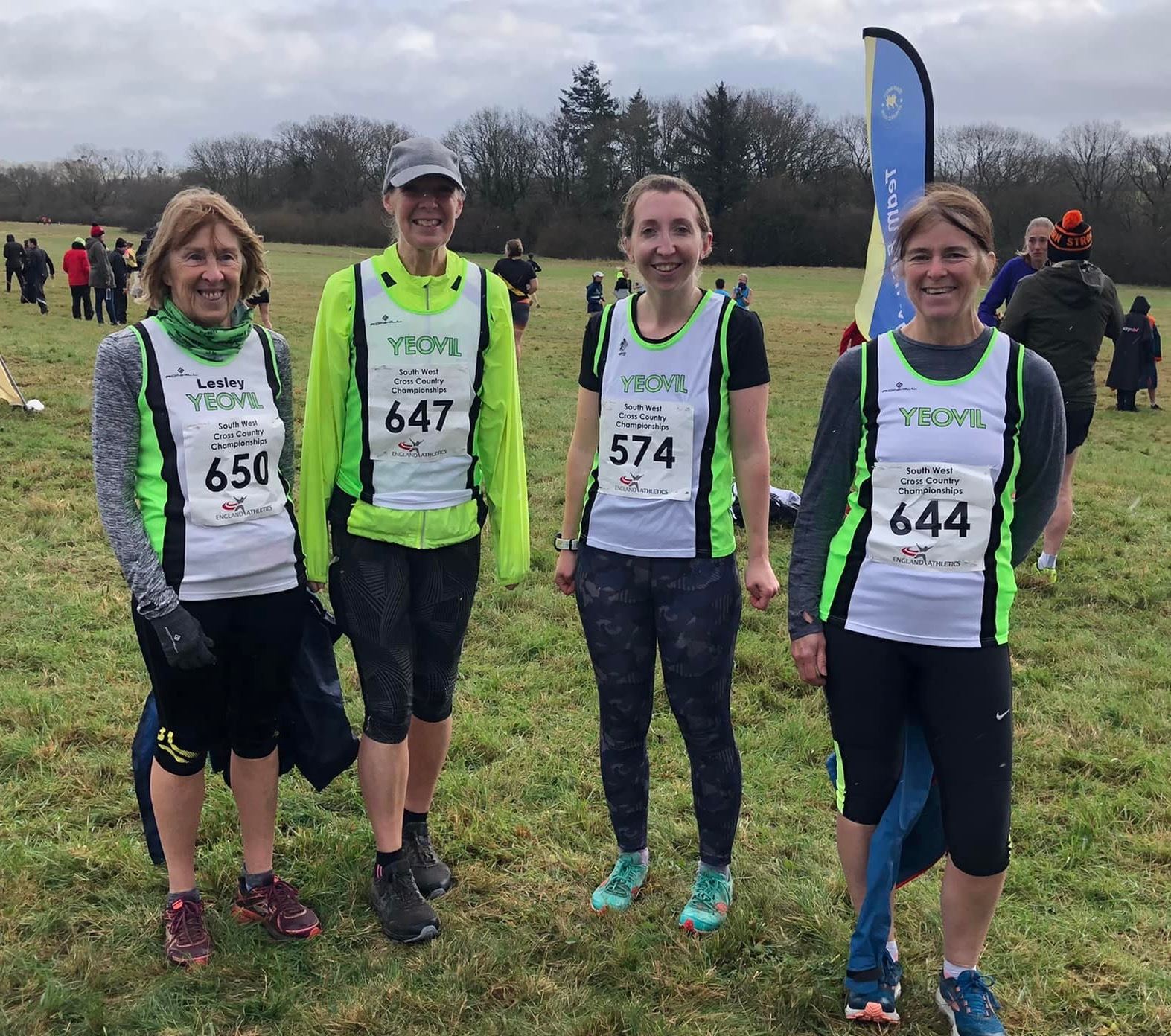 RED's Bell Challenge Day 3
From Rachael: A 3.4 mile out and back along the disused railway! June completed a couch to half marathon in just over 2 hours, JC did the quickest first 13 miles of his life chasing June, I completed my third 10k in 3 days and Mark, Dan and JC completed the Full Marathon. Whilst waiting for JC we headed to the beach for chips and icecream to get back and find JC abandoned on the roadside freezing cold.
A good day all round.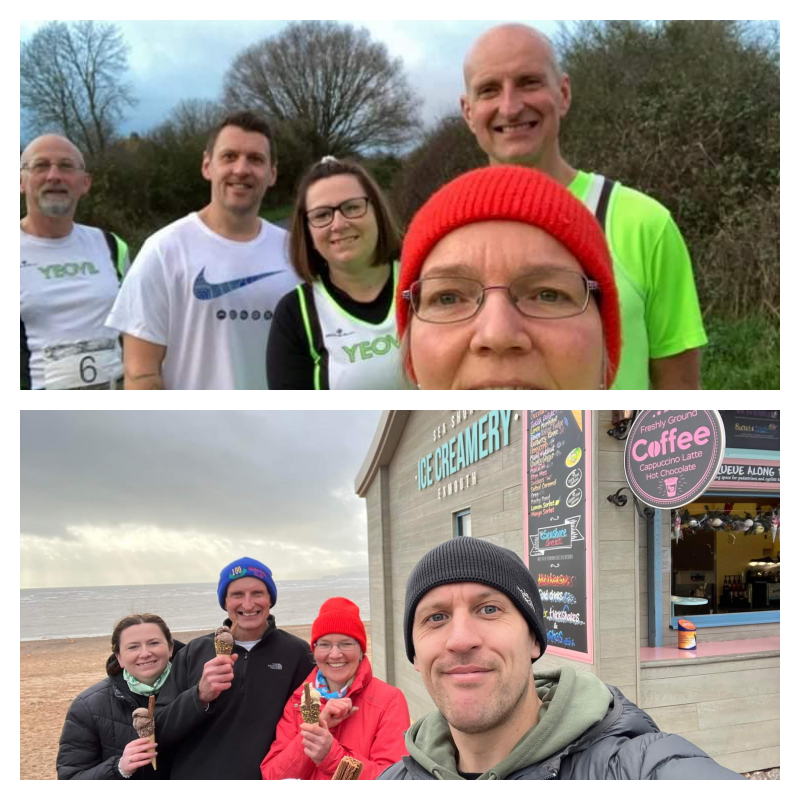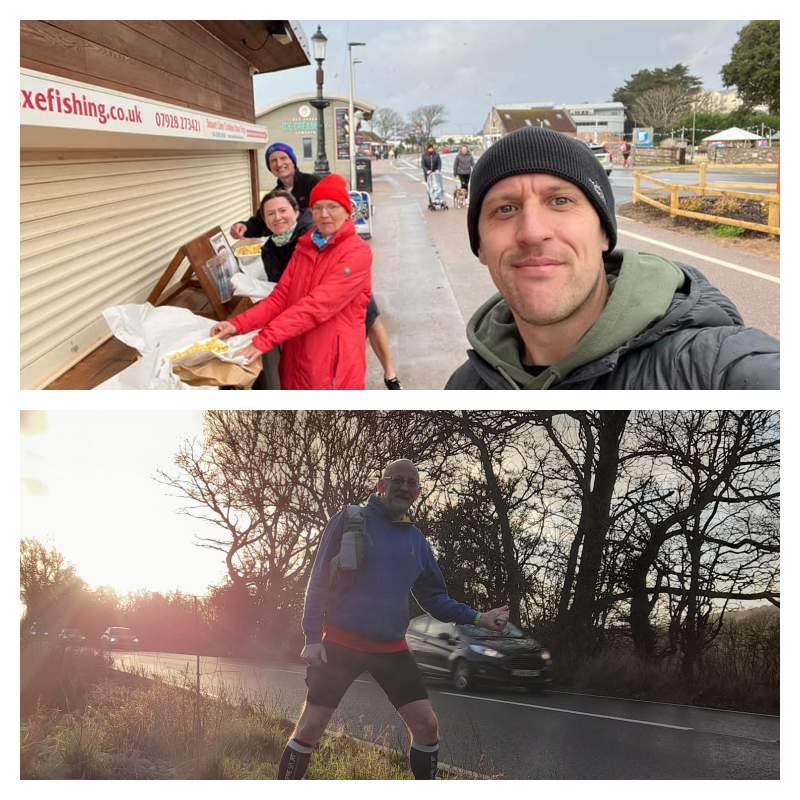 From Matt: Happy New Year say all the following Chard Flyers today, completing 10k in the dismally dull conditions, but it seemed everyone had clear (ish) heads, so not too bad!
Paul Card was first YTRRC home in 40:57, just a tad behind Michael Sandiford who won in a stupid time of 34:54 !!!
Steve Lye was second male with Bungy taking the third spot, having been "C'MON YEOVIL"ed by fourth YTRRC, Matt Driver.
Jeff Watson chased Matt hard having him in his sights all race, but it was all he could do to ensure Melanie Denham stayed behind, although she was first Lady YTRRC in 54:09! This was especially good as Mel had done a half the day before along with a few others.
Kirsty Norman was feeling the effects of the the Plain Crazy race, but managed second YTRRC Lady, with Joanna Henley placing third (although Jo has been running and cycling like a mad thing, as well as issuing paracetamol to a fuzzy headed Triss Samuel)!
Tim Willis seems to be recovering well while being supported with the inhaler - I reckon there's something dodgy in there), finishing under the hour.
Dominic Berry and Sarah Farrant finished together, neither taking that step ahead to upset the other by winning - nice! Kate Gowers wasn't far behind those two as she crossed the line next.
Since YTRRC were by far the biggest club represented (Running Forever only managed 11 - Pah!), it will be no surprise that Rachael Jones, Sharon Hardy and Mel Dodge finished one after the other a little later on.
Great photos already posted on the YTRRC fb page from Adam Switzer and Mafalda, via Jeff Watson - thanks for those (I've nicked the group phot for this post).
Lastly - please can everyone remember to ALWAYS sign up to races as "Yeovil Town RRC" - This is important for team prizes and to assist club result finding - thanks.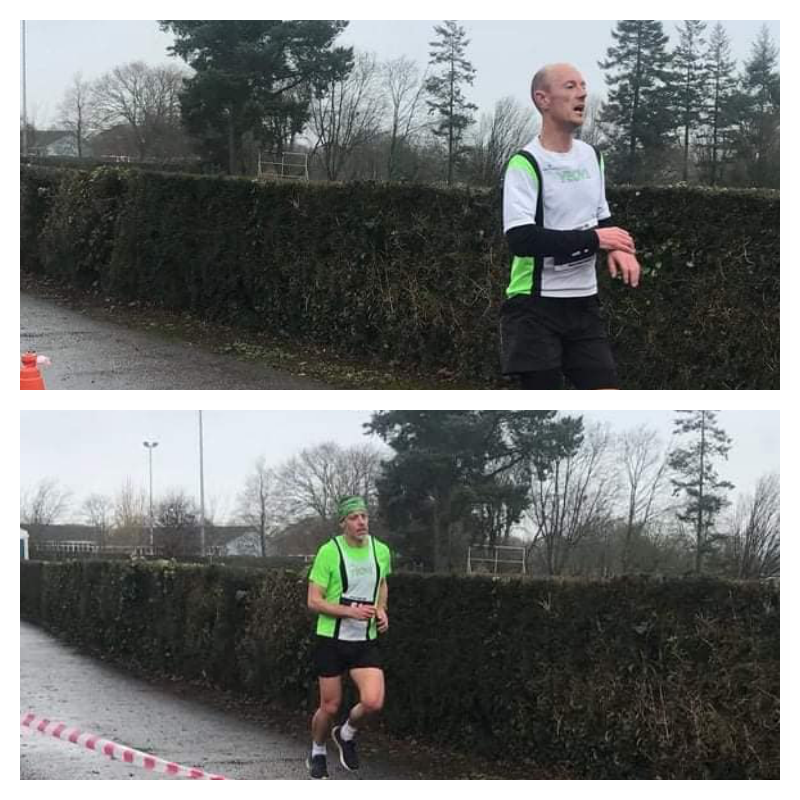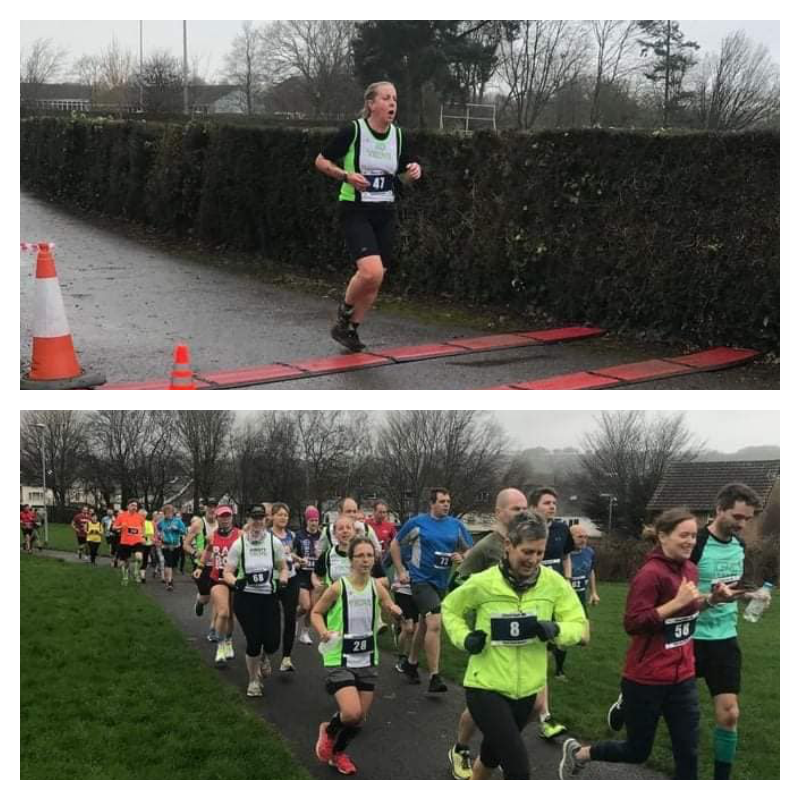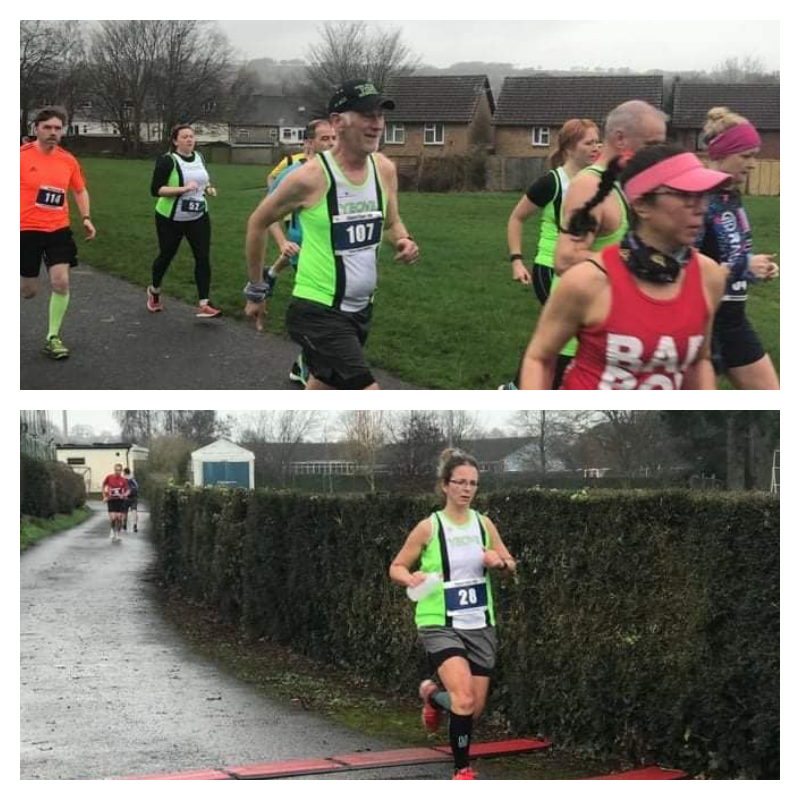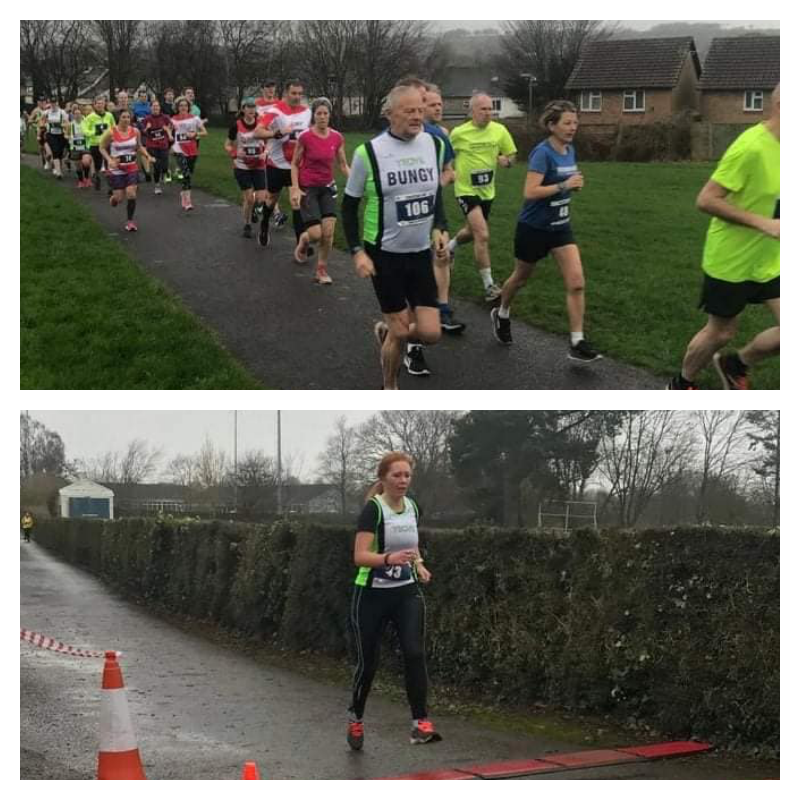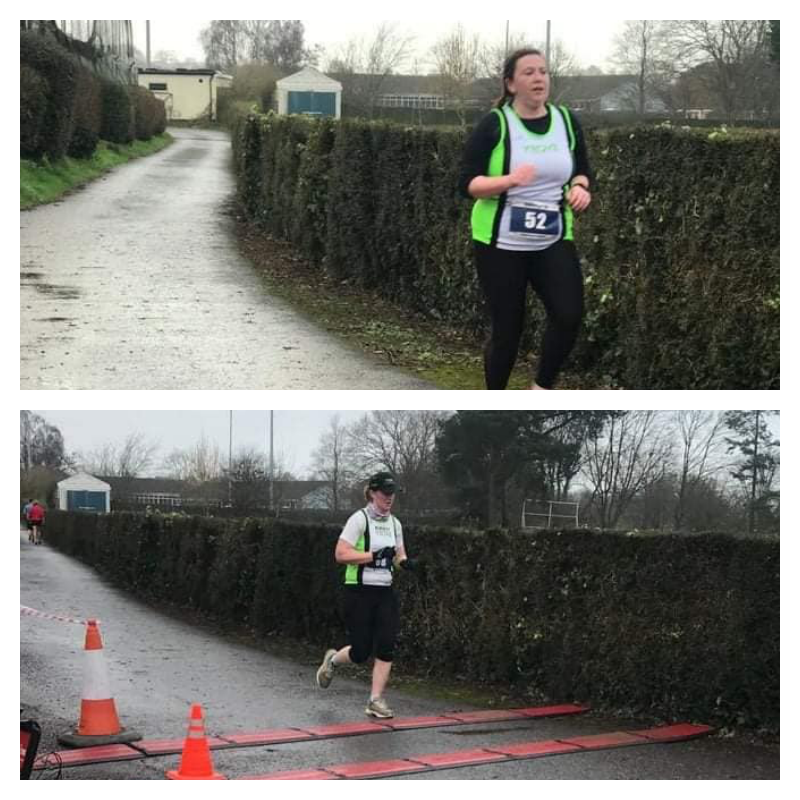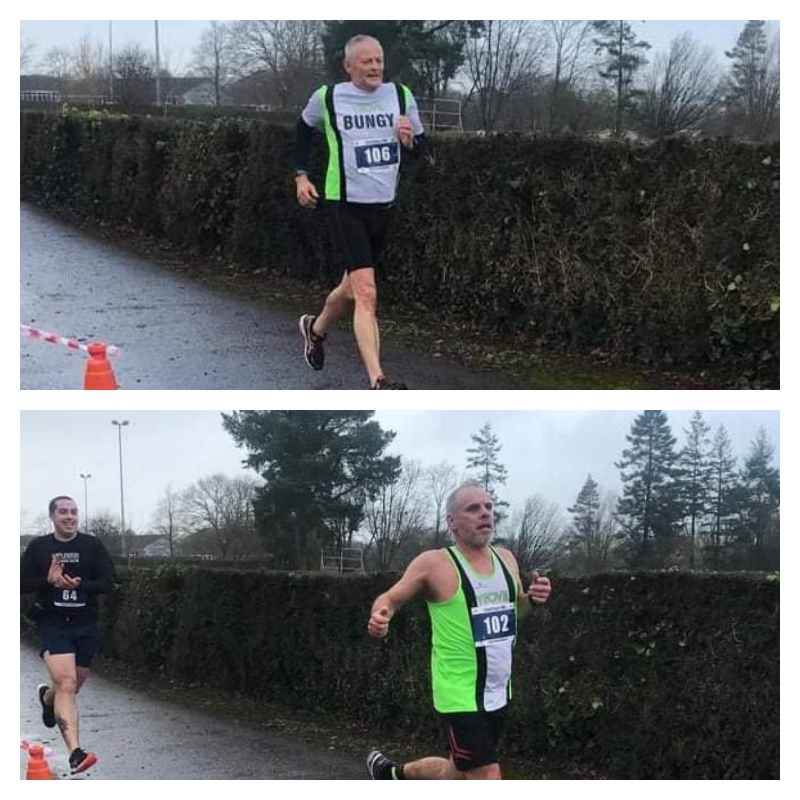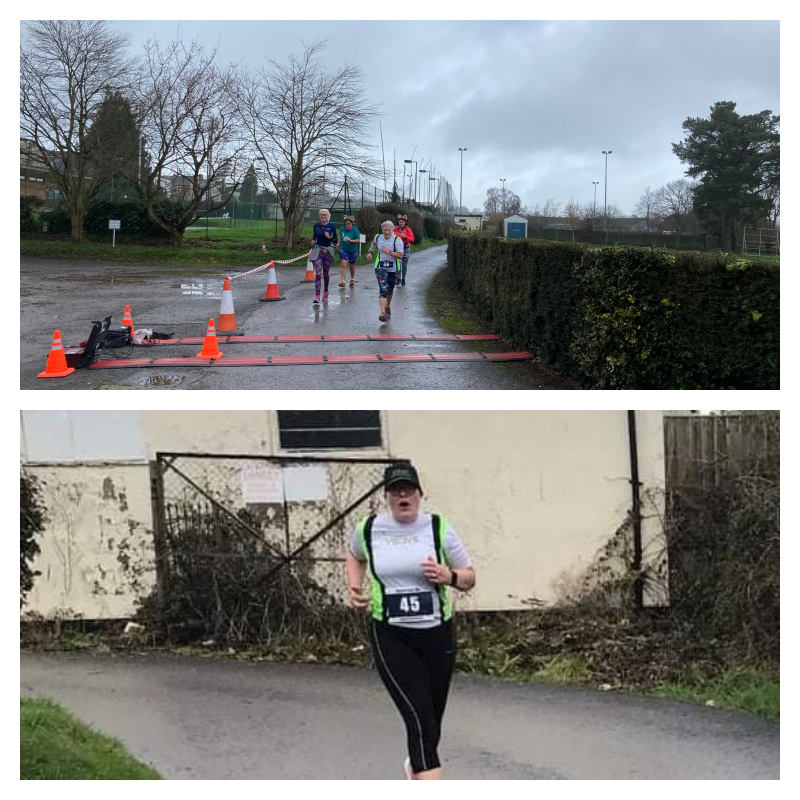 Yeovil Half Old Course
Graham posted about completing the Old Yeovil Half Route on New Years Eve starting at the Airfield Tavern, we had a great turn out with two groups completing the Half and one group doing a 10k.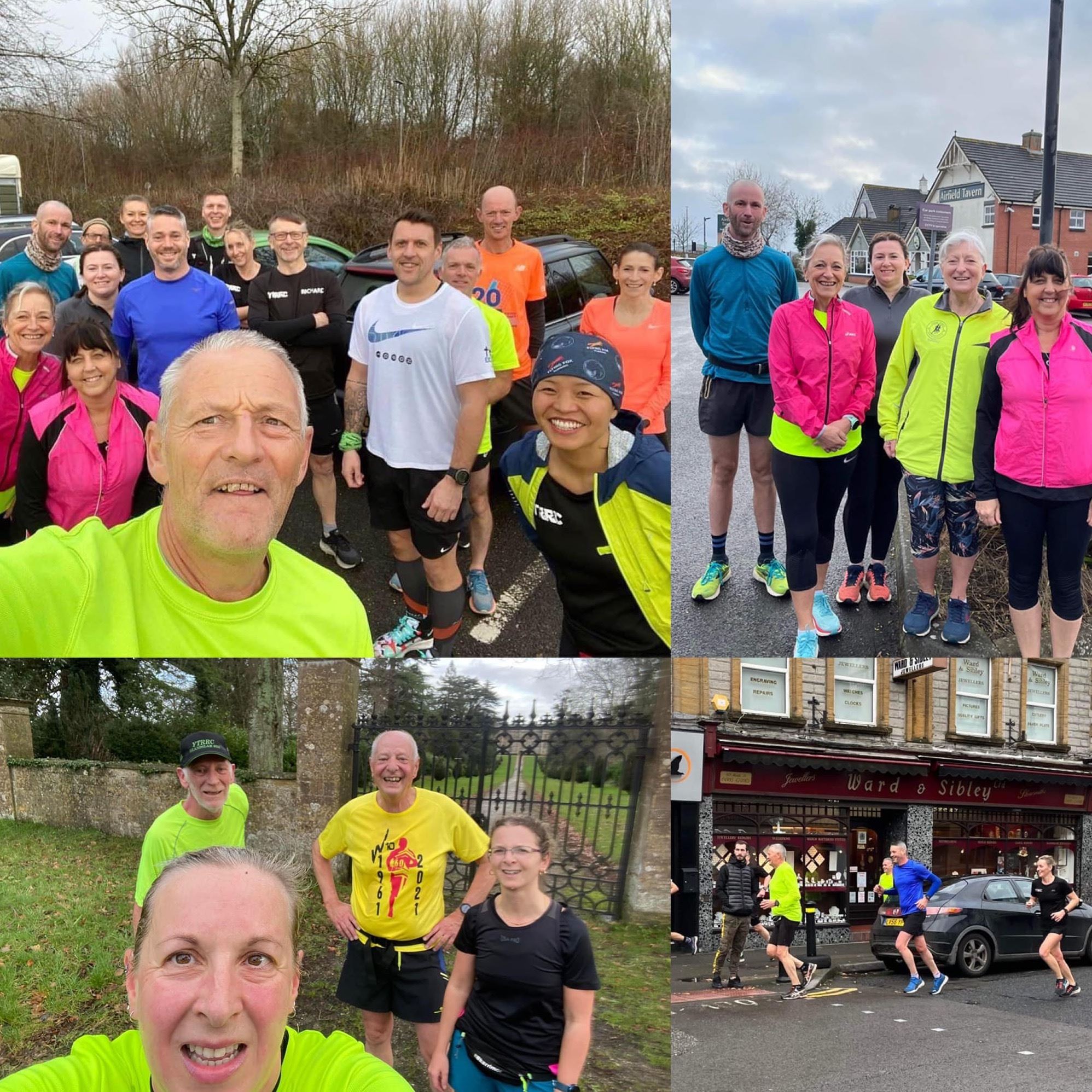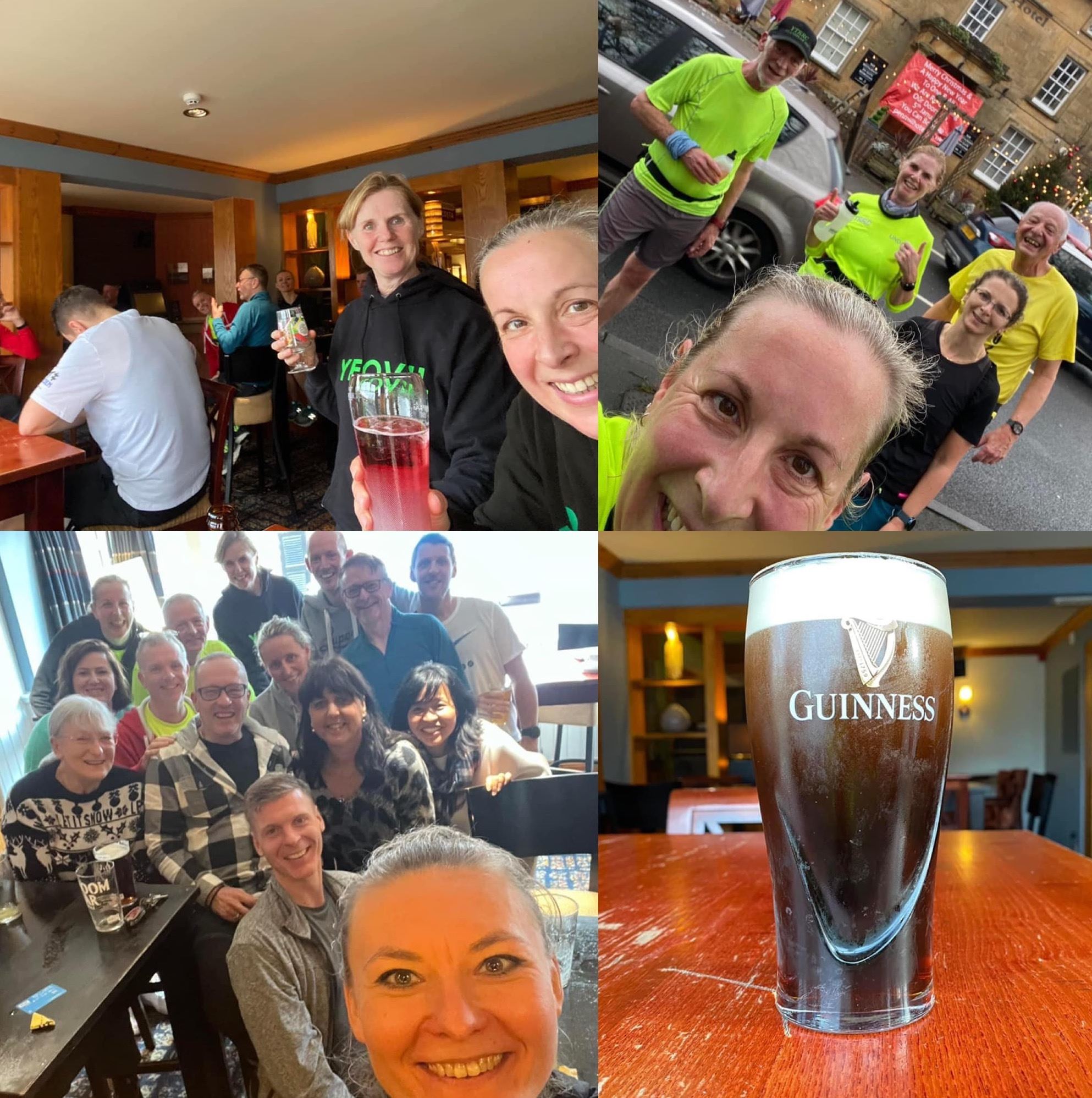 From Graham: Great turnout for the final run of 2021, followed by a drink to celebrate Yunmi's birthday.
Happy New Year everyone
PUB RUN – WEST CHINNOCK (30TH December 2021)
From Mark: Have not done a Pub Run write up for a while due to the fact that I am currently walking because of a knee injury. However I thought I would do one anyway. Our group comprised Phil, JC, June, Rachael, David, Mel, and myself. Guy, Mark P, and Dan were also there. We left the pub heading north with some in the group running and some walking. We passed the old petrol pumps and turned right. Another right turn and we crossed over Poop Hill bridge. We passed through Middle Chinnock and turned right. Running or walking up East Lane we came back into West Chinnock. We turned left and went out to Snails Hill. We went right and right again which took us through an estate of modern houses some of which were brightly lit with Christmas lights. At the top we turned left and headed back towards the pub but overshooting to make up some distance.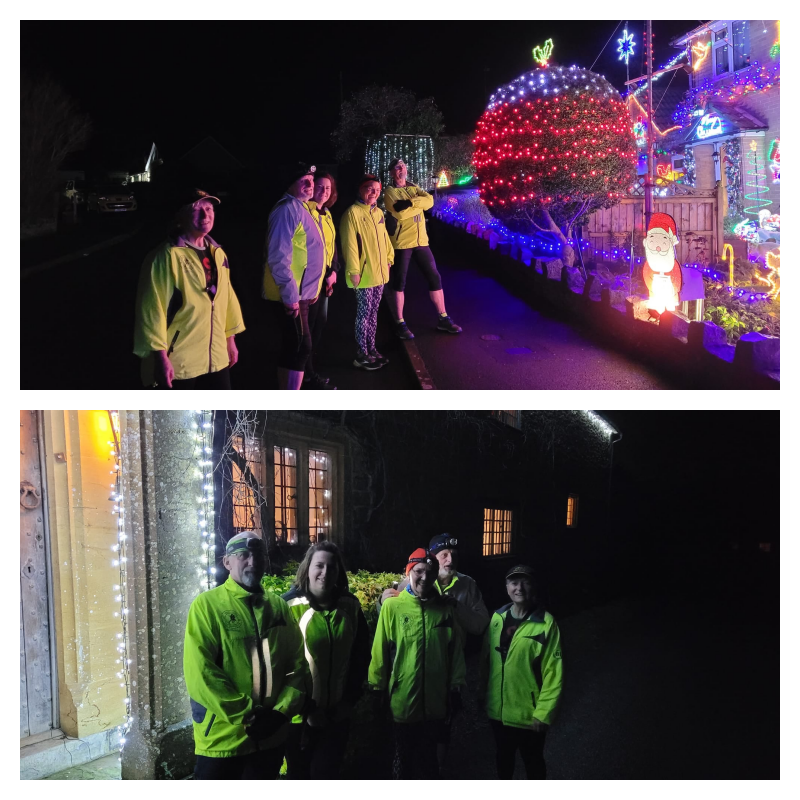 From Phil:
The following Pubs have been booked & confirmed for Jan and Feb Starting with this evenings run from the Muddled Man
Thur 30-Dec-21 Muddled Man West Chinnock TA18 7PT
Thur 06-Jan-22 Royal Oak Stoford BA22 9UD
Thur 13-Jan-22 Bell Inn Ash TA12 6NS
Thur 20-Jan-22 Orchard Inn Gallhampton BA22 7BA
Thur 27-Jan-22 Admiral Hood Mosterton DT8 3ND
Thur 03-Feb-22 George Sherborne DT9 3JD
Thur 10-Feb-22 Duke of York Shepton Beauchamp TA19 0LW
Thur 17-Feb-22 Walnut Tree West Camel, BA22 7QW
Thur 24-Feb-22 Rose & Crown Bower Hinton TA12 6JY
No need to book just turn up for 6.15pm Book your meal if required. 6:30 Run usually back by 8pm
Released On 2nd Jan 2022